This article may contain affiliate links. Clicking on or purchasing products we recommend through a link may earn a small commission. Read our disclosure and privacy policy page for details. *COVID-19 TRAVEL ALERT – Travel recommendations offered on this site are not to encourage you to travel against travel advisories.
We walked past a wall of meat sitting in its chamber ageing in front of our eyes. Then I was hit by the vibrant green wall in front of me, and I knew I was going to fall in love with Maggie Oakes Restaurant. It is one of those places you walk into and immediately know, the food is going to be good.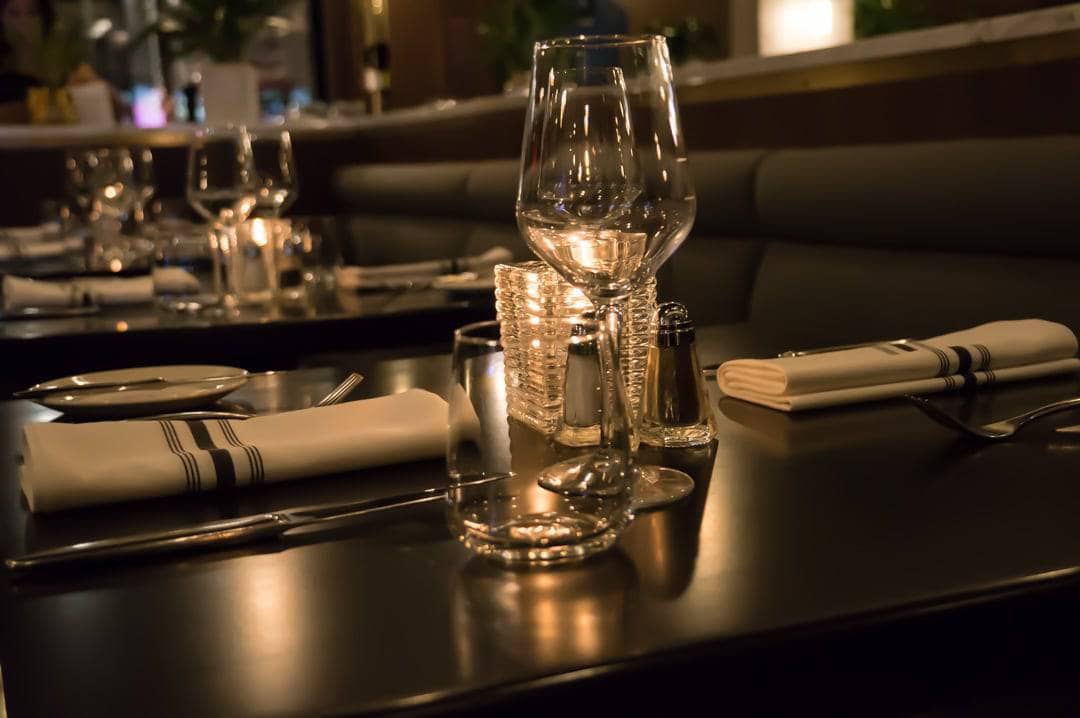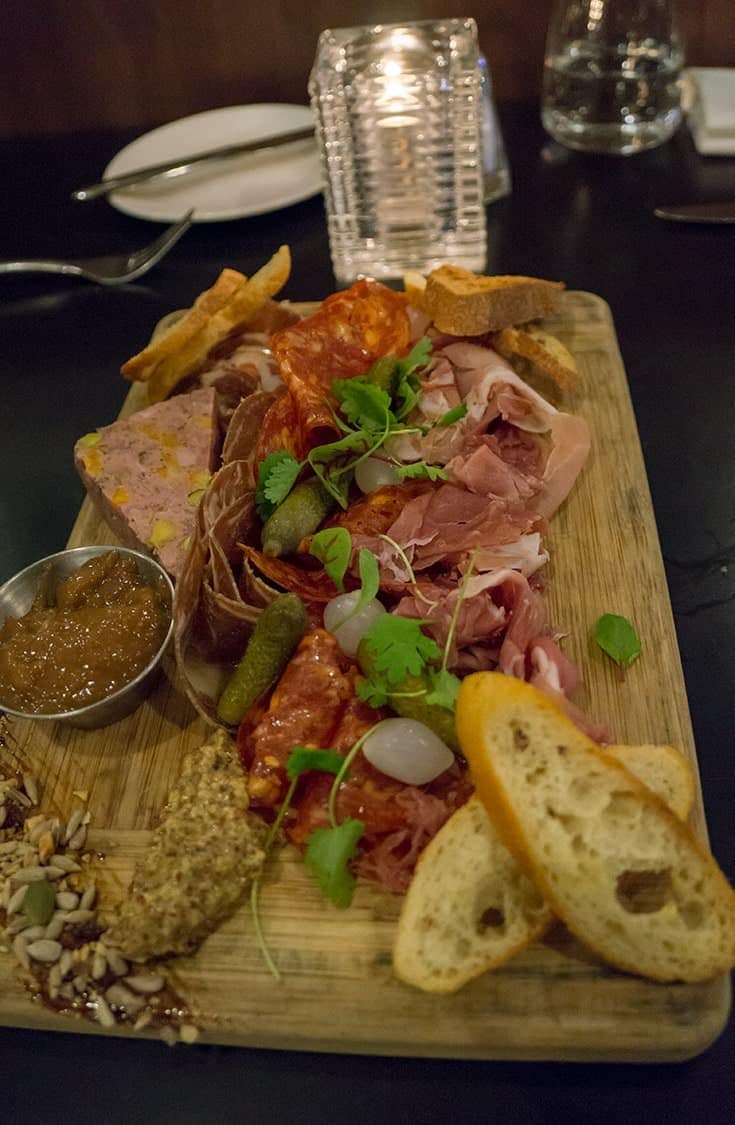 Maggie Oakes Restaurant Location
Located in Old Montreal attached to the William Gray Hotel with a patio facing Place Jacques-Cartier, Maggie Oakes restaurant is a must stop on your next trip to Montreal. We had several meals there including a fabulous dinner and a few breakfasts as well.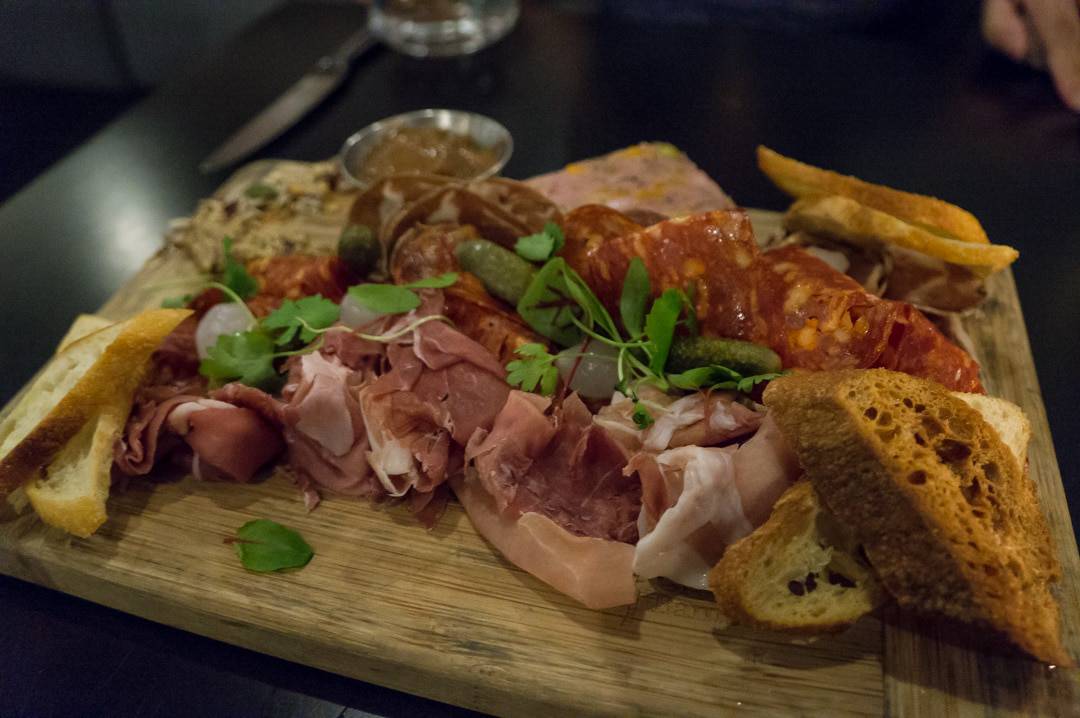 Dinner at Maggie Oakes
We started with the small charcuterie platter which had an assortment of meats and cheeses. How can you not indulge in charcuterie in a restaurant that ages its meat?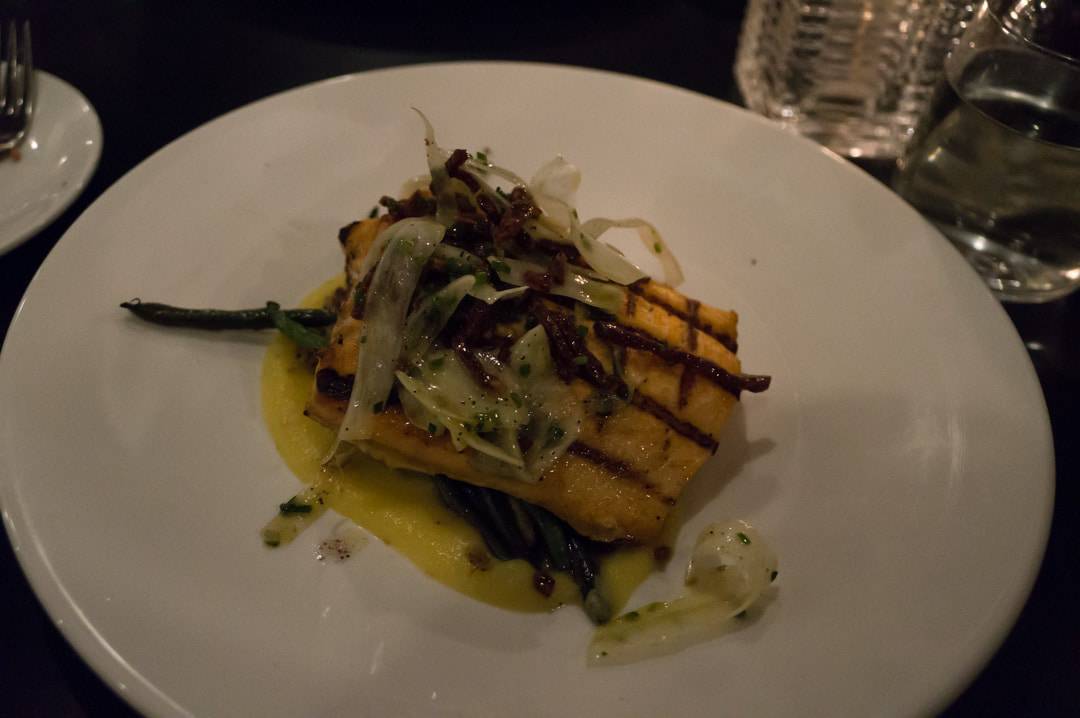 My dinner entree was arctic char served over red quinoa, acorn squash, sautéed green beans, fennel & sopressata salad. The meat portions at the restaurant were just too big for me, so I decided on something a bit lighter. It was cooked to perfection and was the perfect portion for dinner.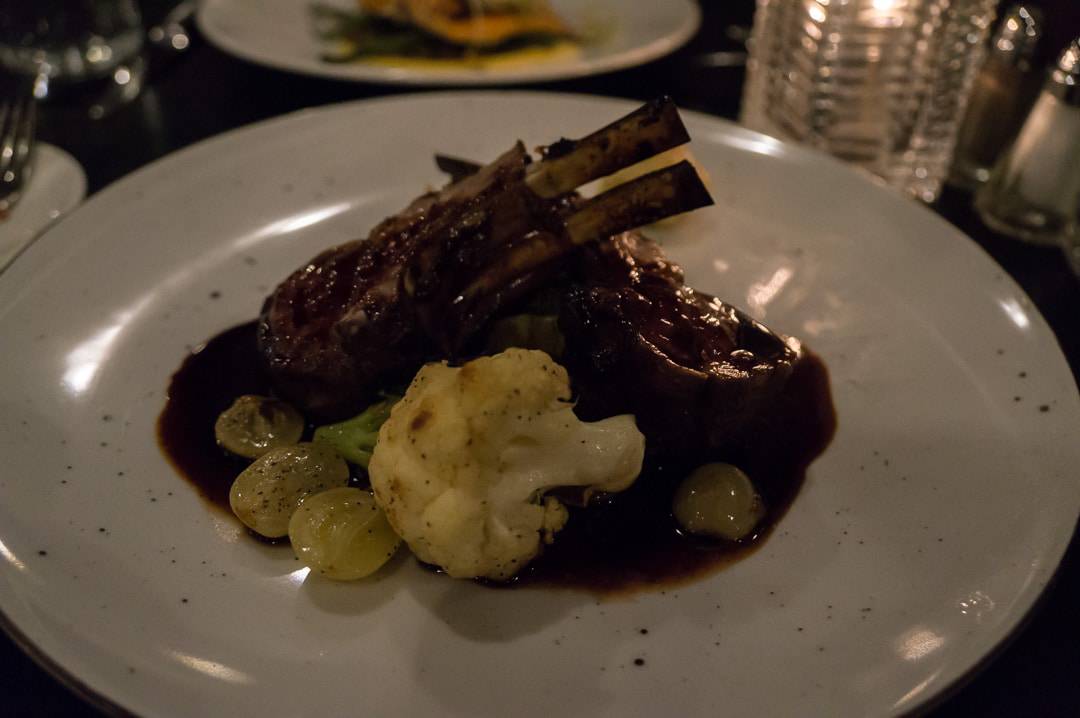 My girlfriend chose the rack of lamb, kohlrabi sautéed, broccoli, green grapes and sumach sauce. She devoured it, so I'm assuming it was delicious.
For dessert, we both shared the passion-mango tartlet with passion fruit crémeux, mango, pineapple, lime and vanilla salsa. It was a bit sweet in my opinion and didn't have the right balance of tart to offset the sweetness of the mango.
Breakfast at Maggie Oakes Restaurant
As guests of the William Gray Hotel, we had breakfast at the hotel on both days of our stay. On the first day, we both had a standard breakfast but decided to splurge a bit on our last day.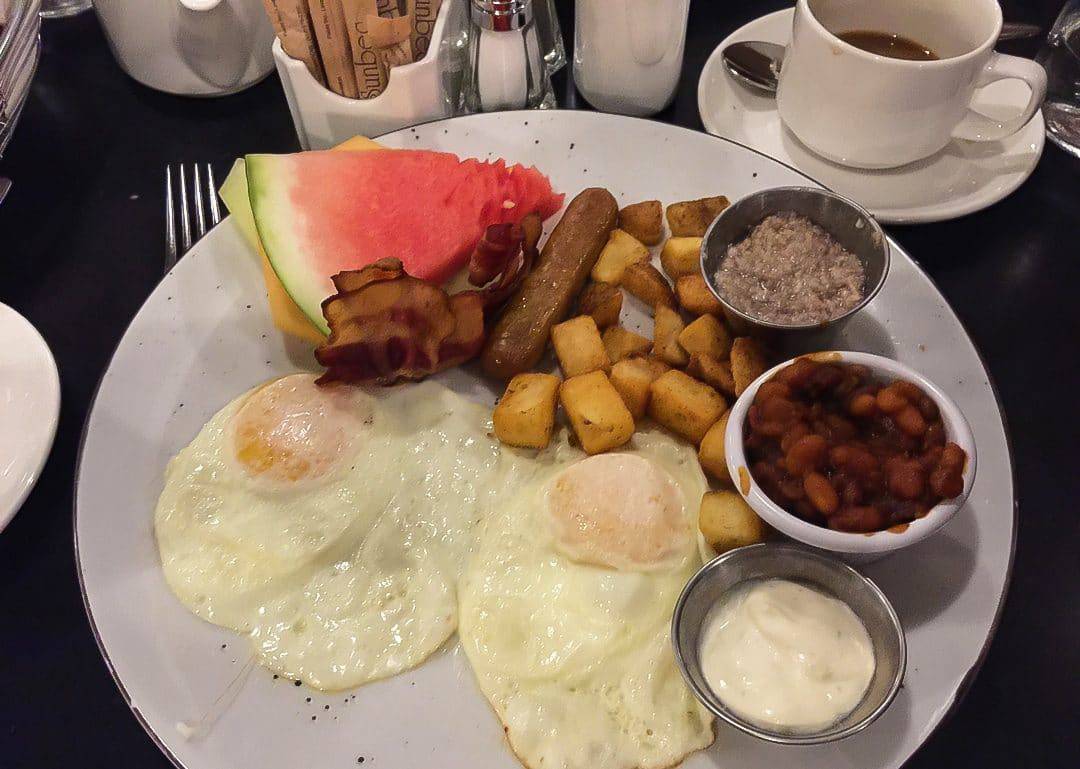 The terroir breakfast, featured two eggs, bacon, sausages, baked beans, roasted potatoes, Creton, homemade jams, fresh fruits and variety of toast. Creton is an indulgent pork spread containing onions and spices well-known in the province of Quebec. We were both hesitant to try it at first, but it was delicious.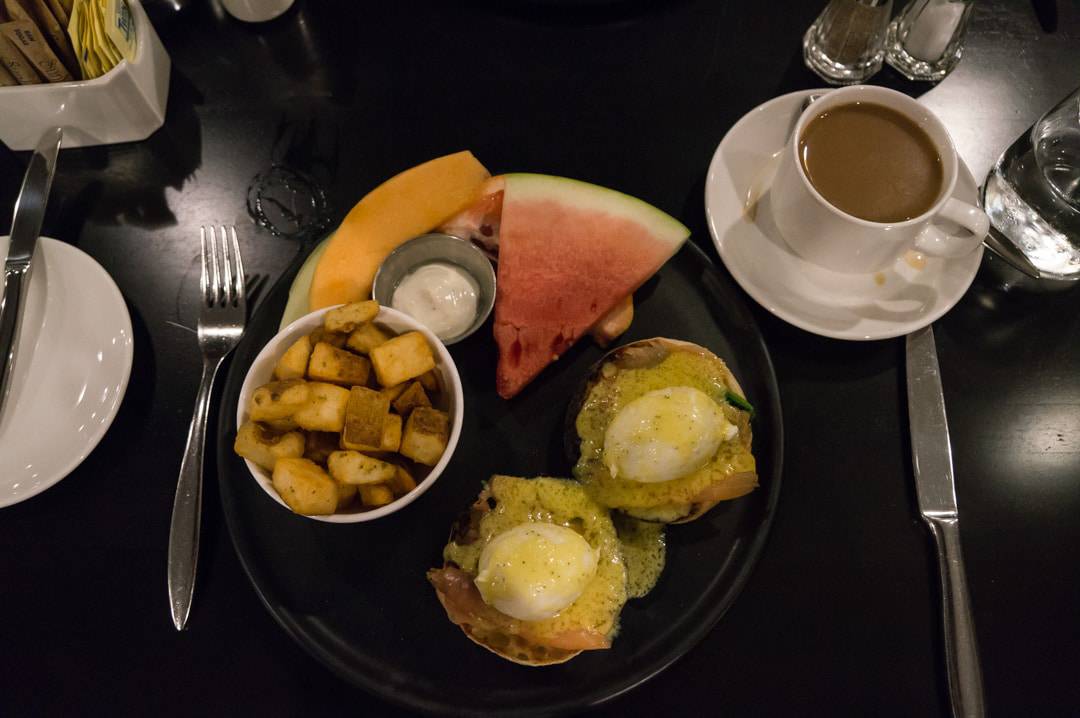 I ordered smoked salmon eggs benedict which included two poached eggs on an English muffin with spinach and homemade hollandaise sauce. It was a bit disappointing that the Hollandaise sauce was served broken.
My girlfriend indulged on the lobster toast. This take on French toast included an egg made to your liking, lobster, mushroom and hollandaise sauce. Unfortunately, she too got the broken sauce.
Great Staff
Overall we loved all our meals at Maggie Oakes. The wait staff and even those who brought us our dishes all were happy to stop and chat and talk about what we were eating, things we were doing in the city and more. I would have never tried the Creton judging it by its look, but now every time I come to Quebec, I'm going to look out for it because it was amazing. The busboy who served us our breakfast explained it to us perfectly and I'm so glad he took the time to tell us about it because it was delicious.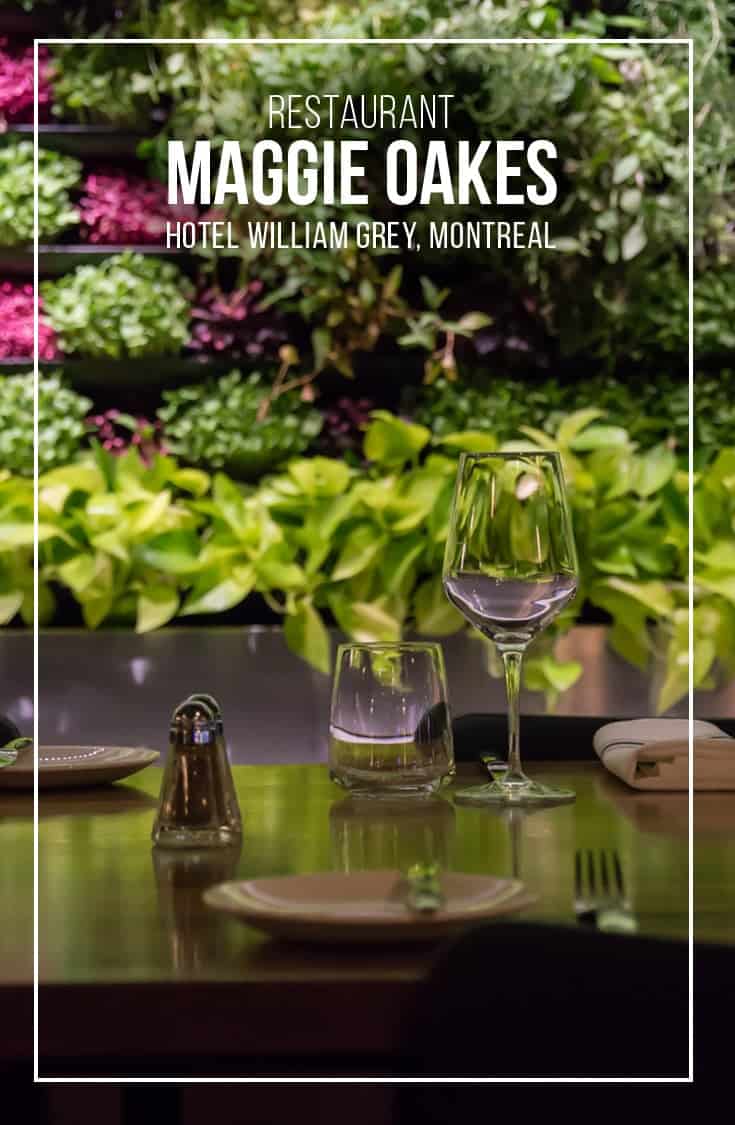 Lots to see and do in Montreal
I won a 2-night stay at Hotel William Gray as part of a Montreal Tourism giveaway. Special thanks to Tourism Montreal, Hotel William Gray and Via Rail for making this dream girls getaway possible.