This article may contain affiliate links. Clicking on or purchasing products we recommend through a link may earn a small commission. Read our disclosure and privacy policy page for details. *COVID-19 TRAVEL ALERT – Travel recommendations offered on this site are not to encourage you to travel against travel advisories.
The more I travel, the more tips and tricks I search for when packing my luggage, especially with baggage limitations being strictly enforced by airlines. Luggage fees keep rising and I'm finding myself packing carry-on only as often as possible. So I've put together some of my best suitcase packing tips to maximize space in your luggage.
Best Suitcase Packing Tips
I have always been a notorious female traveller, packing everything, especially those just in case outfits, the many lotions and potions that I never used. I have learned to pair down items, organize my packing and use bags and packing cubes to maximize space.
Here are my best suitcase packing tips:
Get Lightweight Durable Luggage
Change How You Think About Packing
Use a Packing List and Organize Items Before You Pack
Travel-size Toiletries and Toiletry Bags
Packing Cubes and Proper Packing Techniques
Travel-Friendly Exercise Clothes and Equipment
Use Technology for Books, Magazines and Games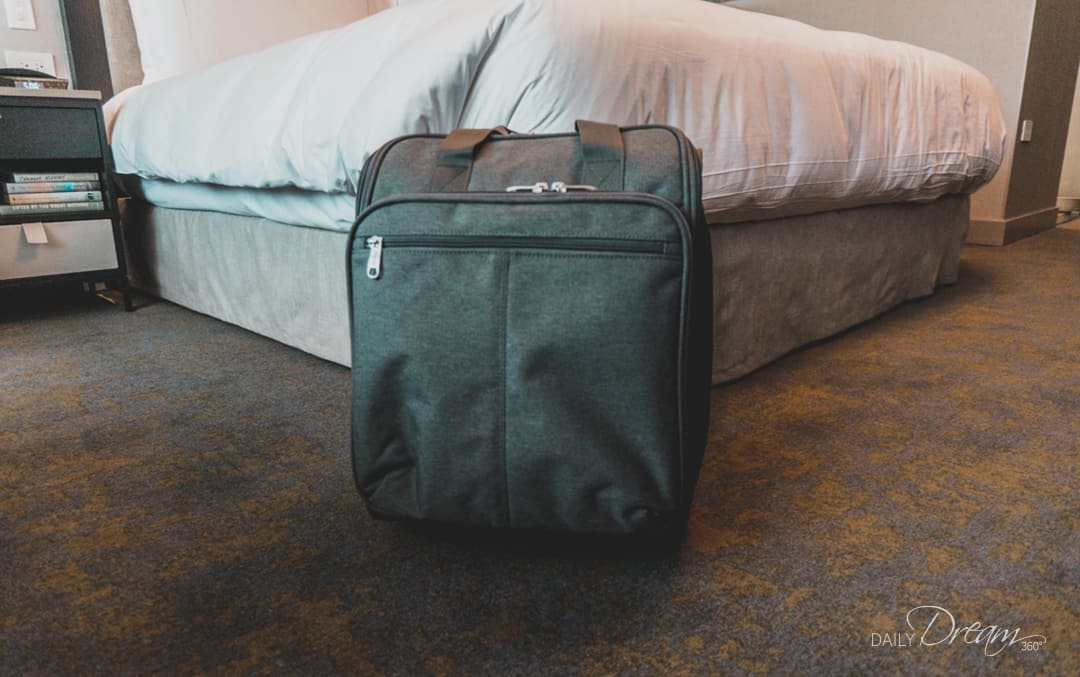 1. Luggage – Start With a Lightweight, Durable Luggage
Well of course when travelling it all starts with the luggage. The best packing tip I can share with you is to find a great lightweight bag you love.
I used to travel with the same black, soft-sided luggage as everyone else. I had marked it with ribbon and Canadian flags so I can try and pick it out from the hundreds of other black luggage pieces. When my bag ripped or was slashed on a vacation I switched to hard-case luggage.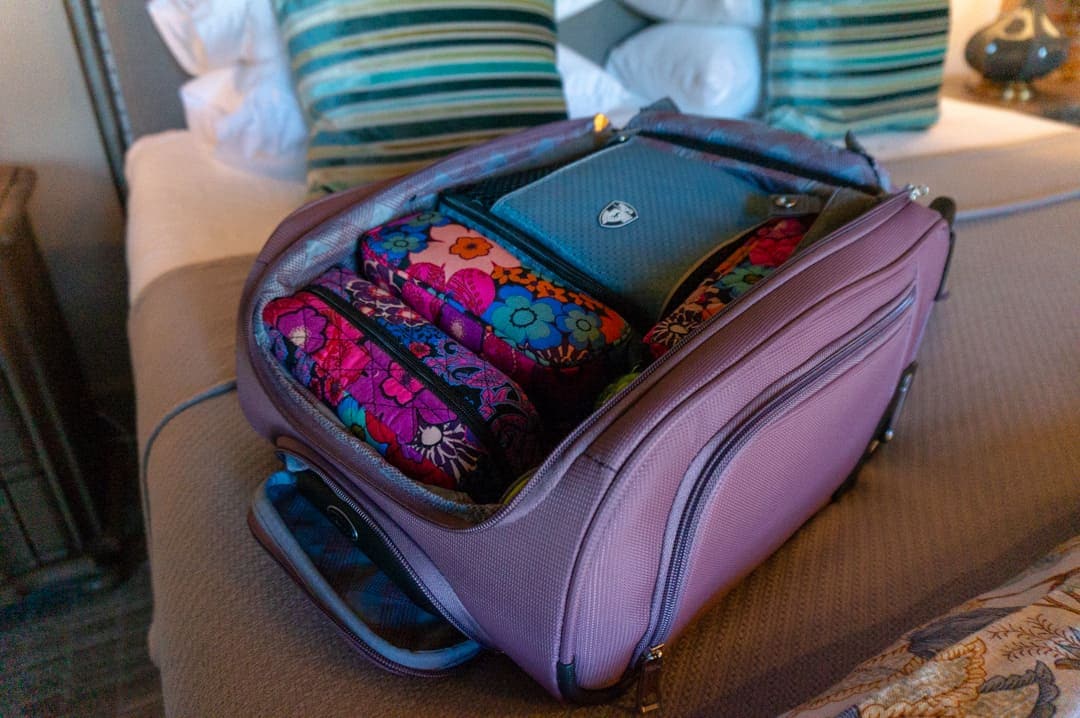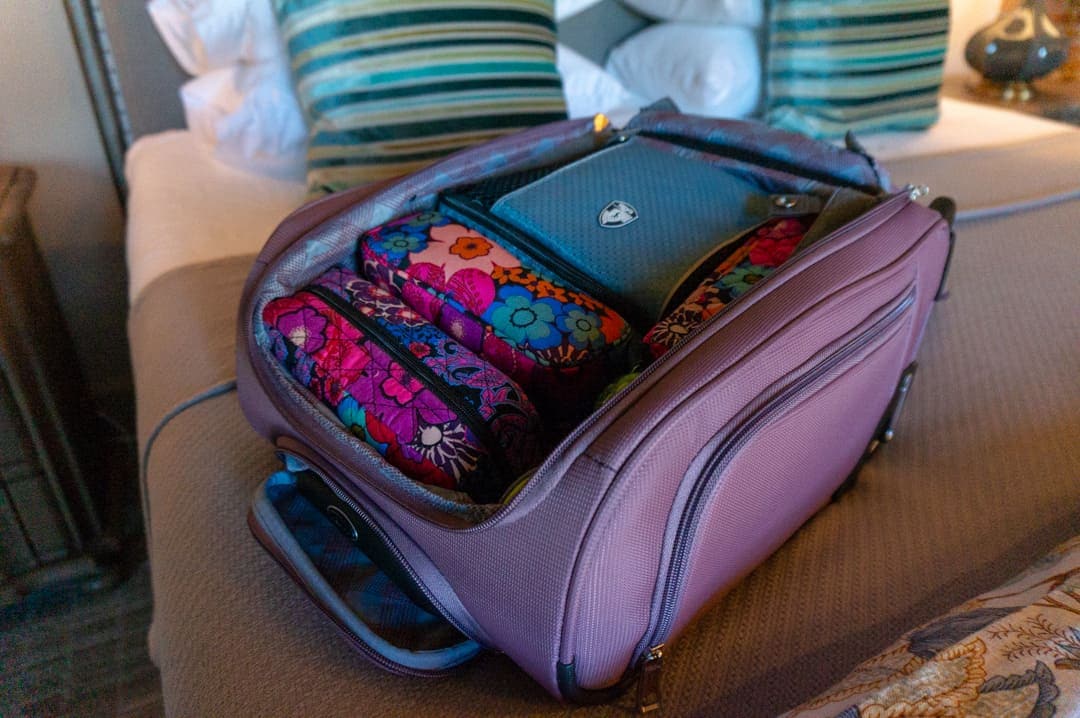 Having the right bag is imperative in this travel market and probably the most important packing tip. You want to make sure that your luggage is lightweight, not too large and meets the new sizing and weight requirements the airlines impose. If you are and all-inclusive traveller and fly charter airlines as I do then paying attention to your bag's size and weight are even more important.
Read more: The Styles of the Travelpro Maxlite 5 Lightweight Luggage Collection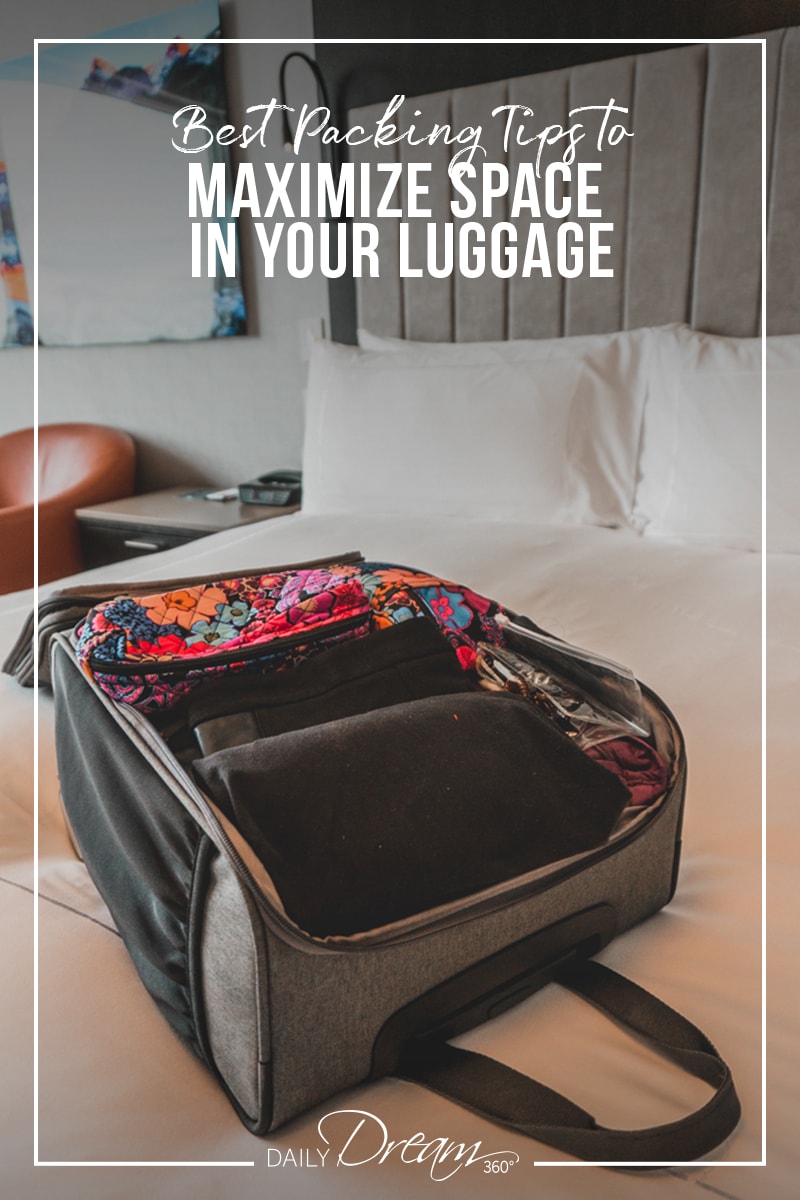 2. Change how you think about Packing
This one is still a hard one for me. Narrowing down what is important to pack and what can stay home is really hard for someone who thinks I might pack this just in case. It's also hard for those who pack as much as they can carry with little thought to what they actually need. Here are some more suitcase packing tips to help lighten the load.
Read more: ebags Brand Luggage
Pack as Little as Possible Not as Much as you can Carry
You may have to actually adjust your packing mindset a bit before you start. Squash the "Just in Case" thinking before you start packing anything.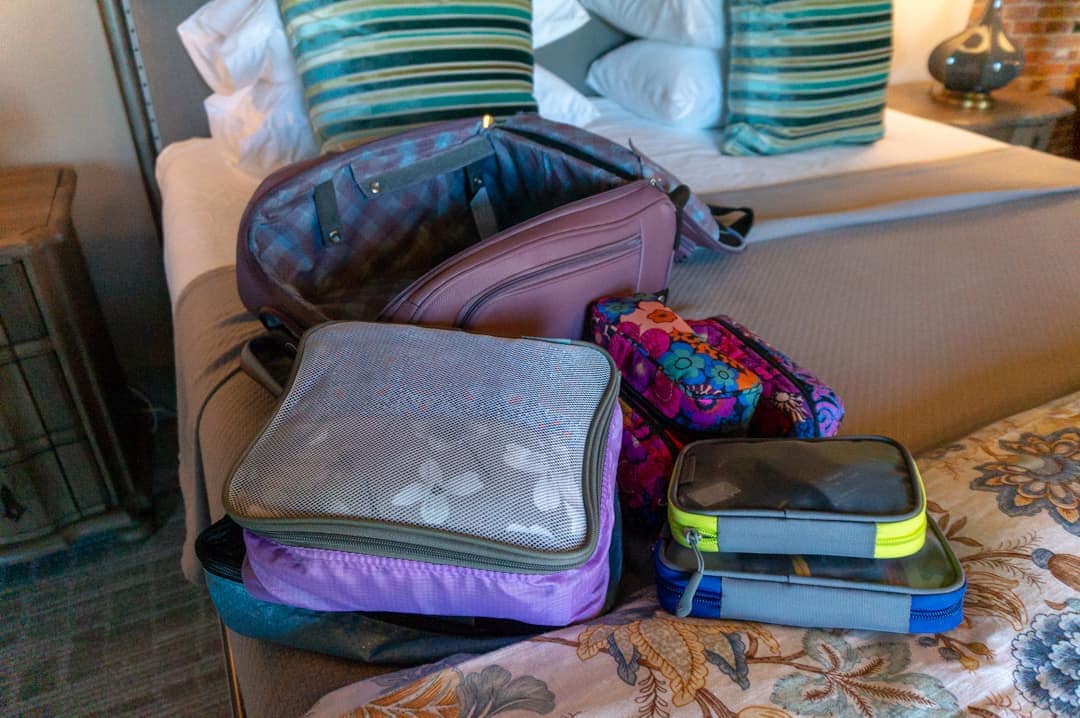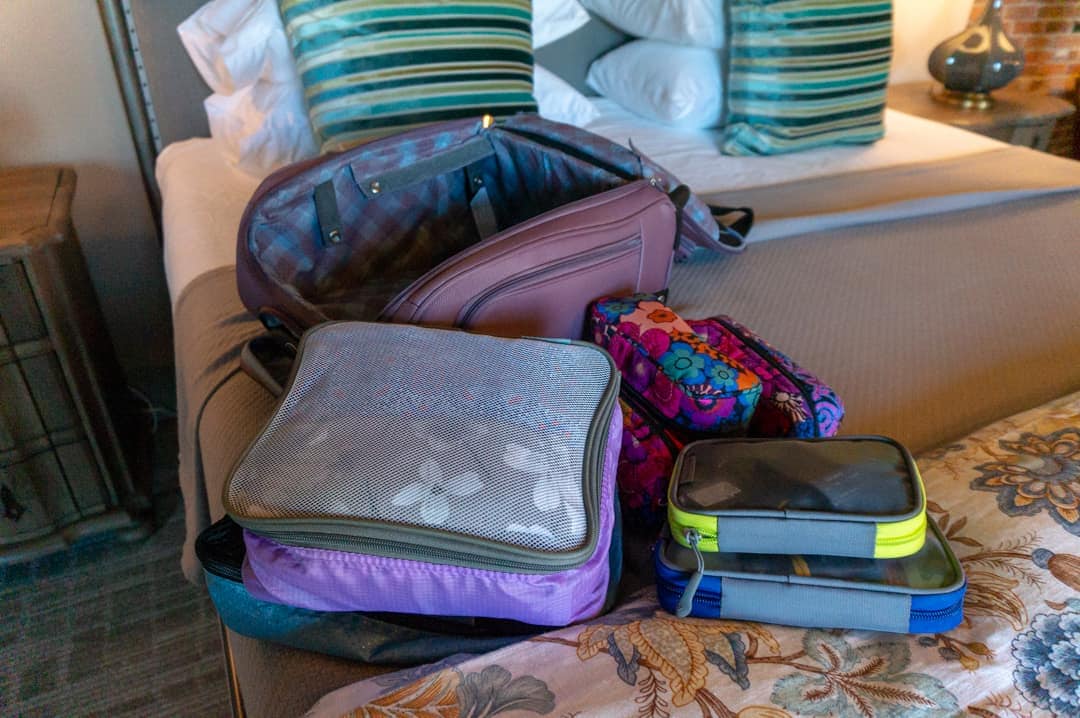 3. Make a List – spread everything out on the bed
Be organized and figure out what you will need on your trip before putting anything in the suitcase. Try making a list of the outfits and items you will require.
Best Packing Tip: Lay out all your items so you can see what you are packing
Clothes – Take note that for most of the day you will be sightseeing, or sitting by a beach or a pool. Another portion of your day will be sleeping or lounging at the hotel and finally, you will have occasions where you will be going out for dinner, a show or some variation of evening entertainment.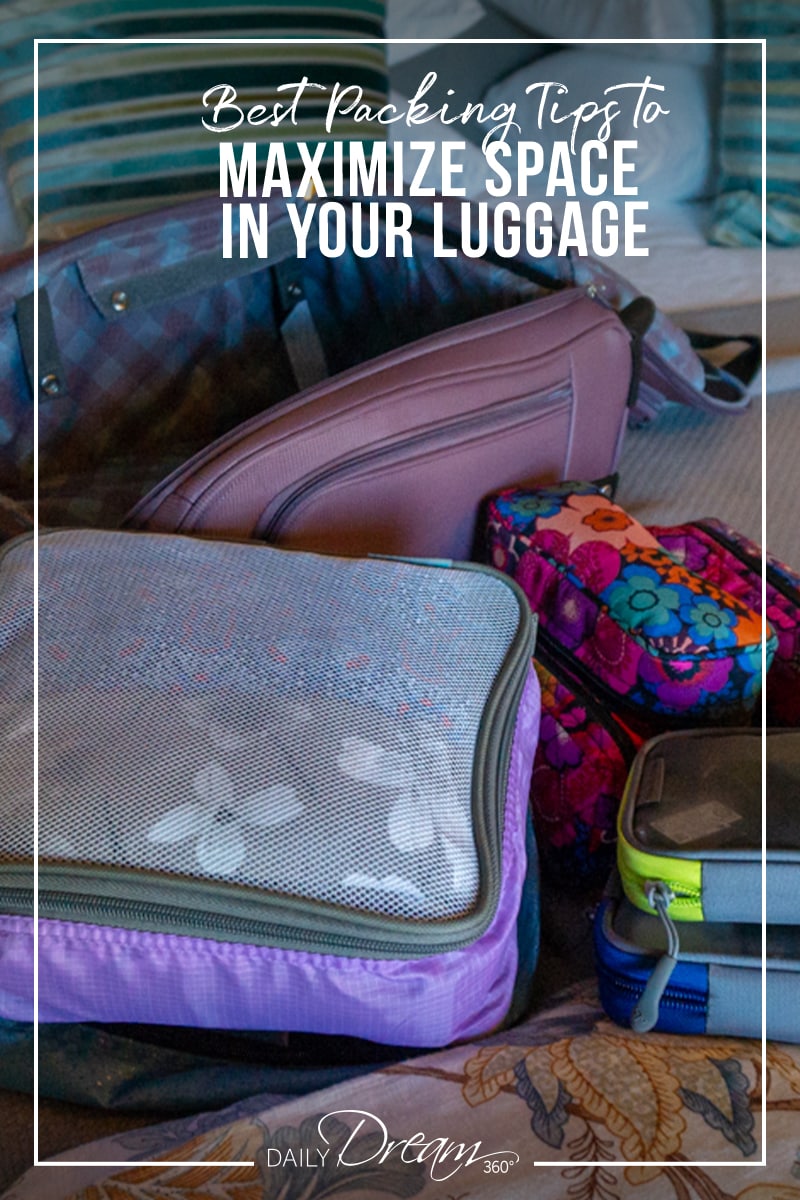 For day to day lounging or sightseeing you can wear the same outfits more than once so you really don't need a fresh shirt, shorts or swimsuit for each and every day of your trip, a couple of options can be mix and matched through the trip. Obviously, this won't apply to you undergarments unless you have access to laundry in which case you can wash them during longer trips.
Your evening outfits can also be reused or mixed and matched throughout the trip, as you will always be meeting new people and no one is going to notice if you wore something more than once. This is a huge packing saver for those of you (like I used to do myself) who pack 7 days worth of clothes with a few "option" outfits just in case. You will only end up wearing half of it trust me.
Lay It All Out on the bed – before you start putting everything in your luggage you should lay it all out before you. it will likely spark something you already packed that you don't need more of and it may help you realize that you forgot that one all-important thing.
Read more: See our curated packing lists for suggestions.
4. Travel-size toiletries are a Must
This is not just because of the carry-on luggage limitations, buying your toiletries in travel size packages or putting your shampoo and conditioner into small travel -size bottles
will save you a huge amount of space.
Those big bottle of shampoo, conditioner, body lotion and gels are dead weight and you will never need a full bottle of any of it for your vacation. So downsize and watch how light your luggage will get.
Read more: The 2019 Best Travel Toiletry Bags, Toiletry Organizers and Cosmetic Sets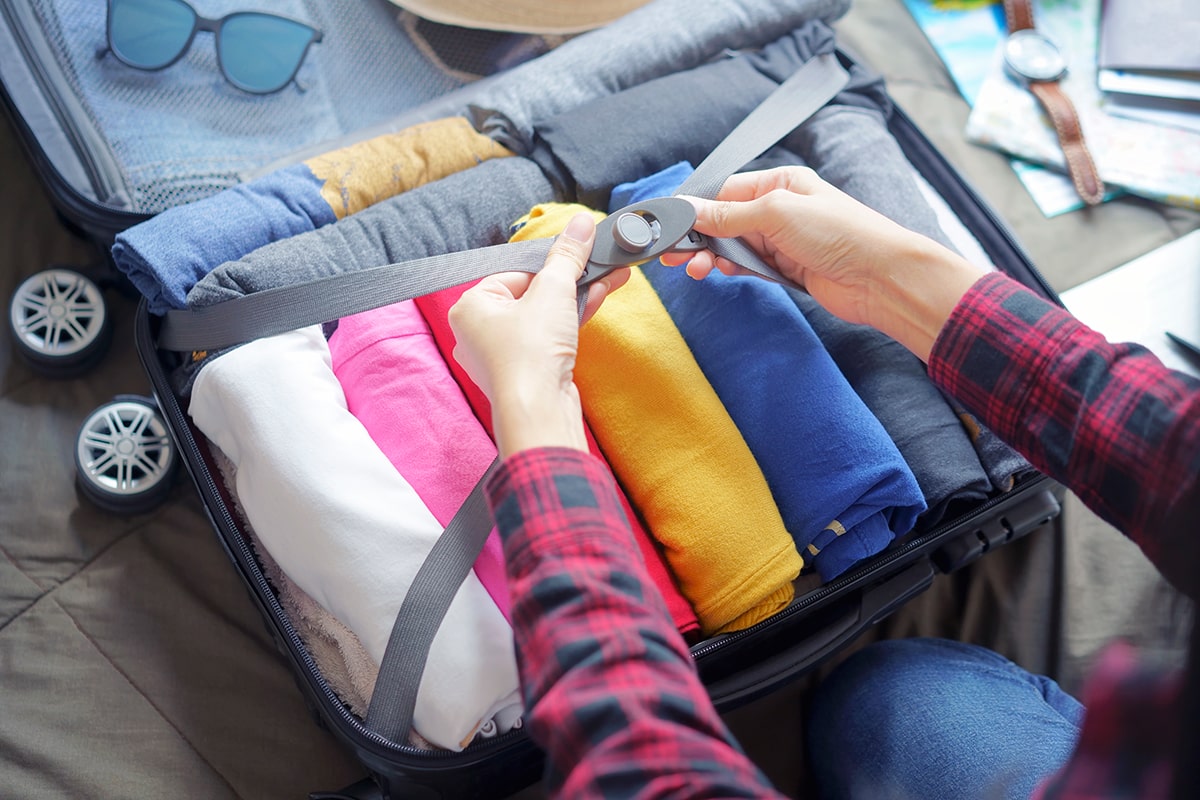 5. Packing Cubes and Proper Packing Techniques
Best Suitcase Packing Tips: Rolling your clothes
The packing technique of rolling your clothes is especially good with wrinkle-free clothes and will save room in your luggage as well. Rolling your shirts and pants and then stacking them inside your luggage will save lots of space.
Best Suitcase Packing Tips: Use Packing Cubes
These lightweight fabric bags come in various sizes and hold your clothes nice and compact. You can sort a cube for your t-shirts, one for your underthings and it keeps everything nice and organized.
When you get to the hotel, you simply open the top of the cube and you can slide it right into the drawer or onto a shelf in the closet and you are unpacked. Better yet you know where all your shirts are and they are easy to access because they were rolled nicely into the packing cube. I always travel with these and every person that has travelled with me have now bought their own set. It will make your packing so much easier.
6. Exercise Clothes and Travel-Friendly Equipment
Look I don't want to tell you not to bring your exercise clothes on your vacation if you actually plan to hit the gym at your resort/hotel. But honestly how many times have you packed the running shoes and workout wear and actually used them on vacation.
For beach lovers like me, you'll be barefoot when walking on the beach or walking around the resort sandals and flip flops. So unless you are actually 100% going to use the gym on vacation skip the workout wear.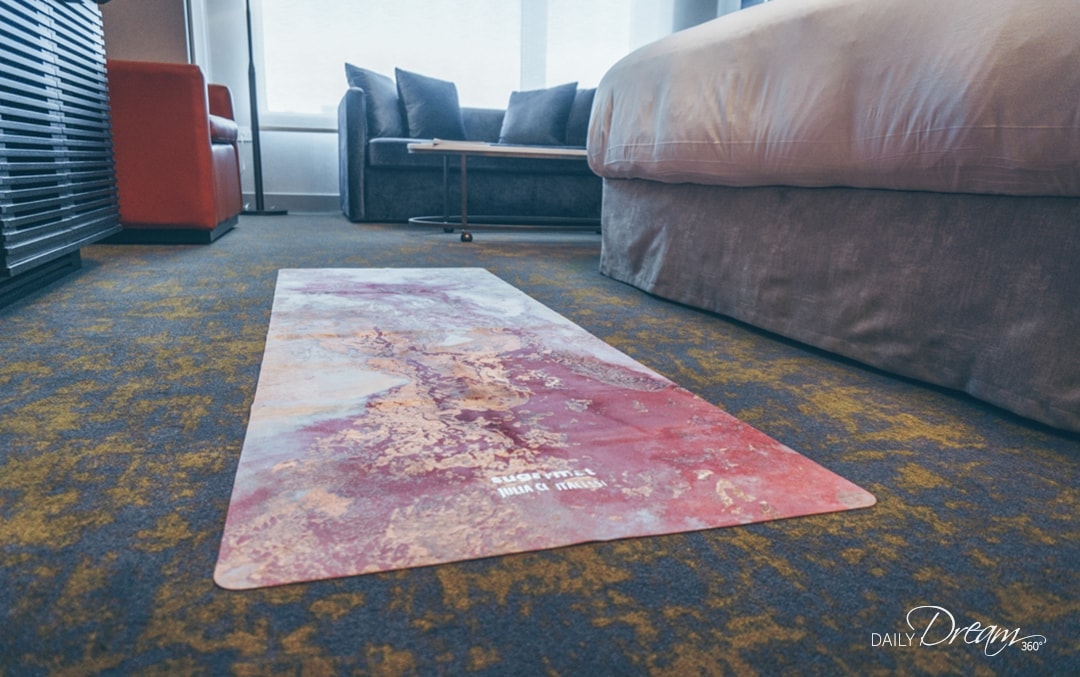 For those of you like me who do like to hit the gym or squeeze in a workout during your trips, find lightweight runners you can wear in the airport or that don't take up too much space in your bag. Consider a travel-friendly yoga mat for in-room workouts.
Read more: Sugarmat Designer Yoga Mats and Accessories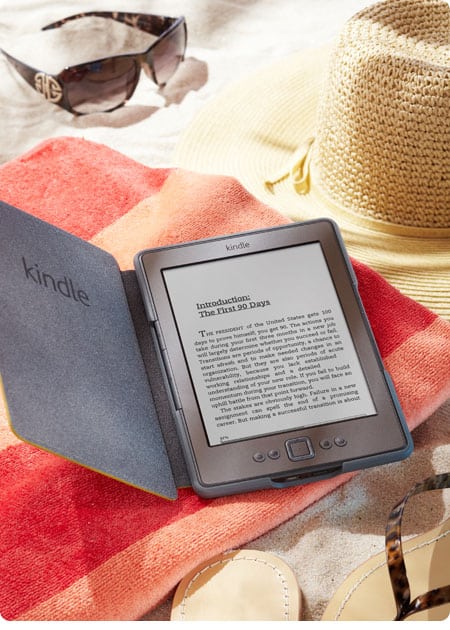 7. Best Suitcase Packing Tips: Use Technology for Books and Magazines
Another must on my best suitcase packing tips list is using technology like an i-pad for entertainment. Load books and magazines onto it for entertainment, these can be checked out for free at your local library using the overdrive app.
However if you still prefer to hold that book in our hands and read. Especially if at the beach those electrical devices may not read well in the sun. I have compiled a list of e-readers that are beach-friendly here.
If you insist on bringing a book … think through which books you are going to bring and consider how much they weigh. Most of you won't read more than one book on a beach vacation so don't carry 5. Be reasonable about how much you are going to read on vacation and choose paperback books for travelling. If you are going on a sightseeing trip those travel books can weigh a lot, you may want to photocopy the important pages, or pick smaller softcover guides.