This article may contain affiliate links. Clicking on or purchasing products we recommend through a link may earn a small commission. Read our disclosure and privacy policy page for details. *COVID-19 TRAVEL ALERT – Travel recommendations offered on this site are not to encourage you to travel against travel advisories.
Recently I was introduced to a lovely company named Sugarmat and I'm so happy to have discovered them. Sugarmat designer yoga mats are stunning and add a little sense of style and happiness to my daily practice. The best part about these mats is that they are travel-friendly and fold up to easily fit into small carry-on bags.
About Sugarmat
Sugarmat is a Yoga accessories company based out of Montreal, with a focus on the stylish, high-quality yoga products and accessories with love for the environment and social responsibility.
Designer Yoga Mats by Sugarmat
Sugarmat Dream Catcher No.3 Red
My introduction to this company came in the form of the most beautiful travel-friendly yoga mat I have ever owned. I'm not exaggerating to say that I get all happy when I open up my mat on the floor. In group classes, my designer yoga mat receives a lot of attention.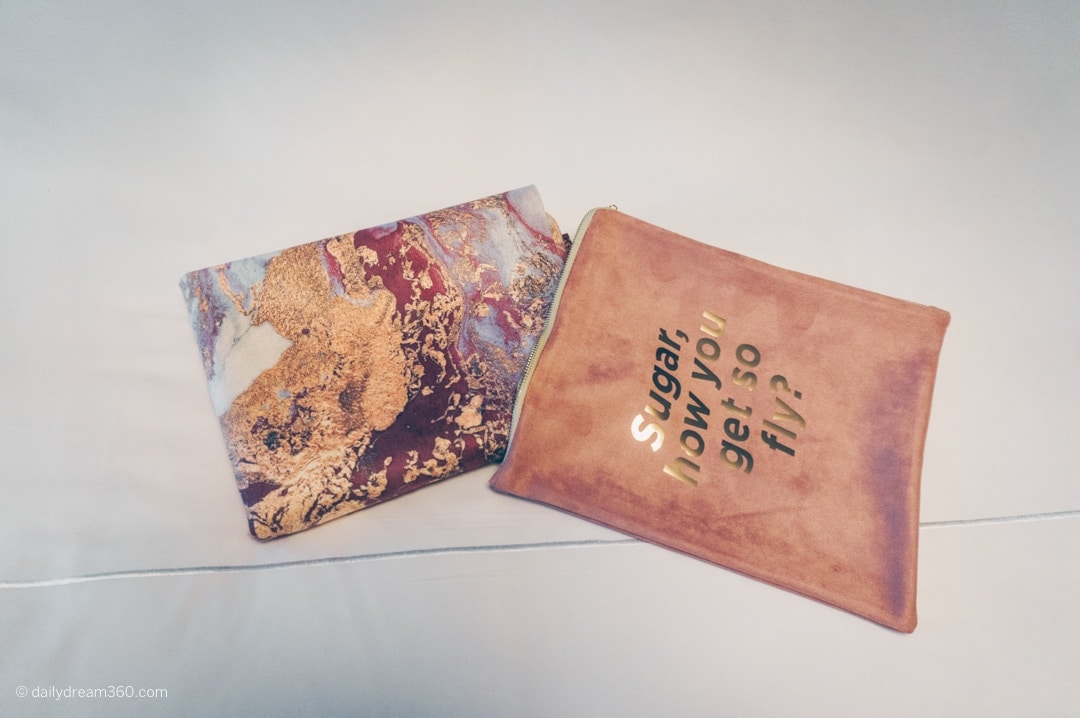 The design is stunning and the mat itself while thinner than most of my mats is perfect for travel. It even has a great little suede-like carrying case with a handle where the folded mat can be stored.
Shop Now on Amazon: USA | Canada | UK |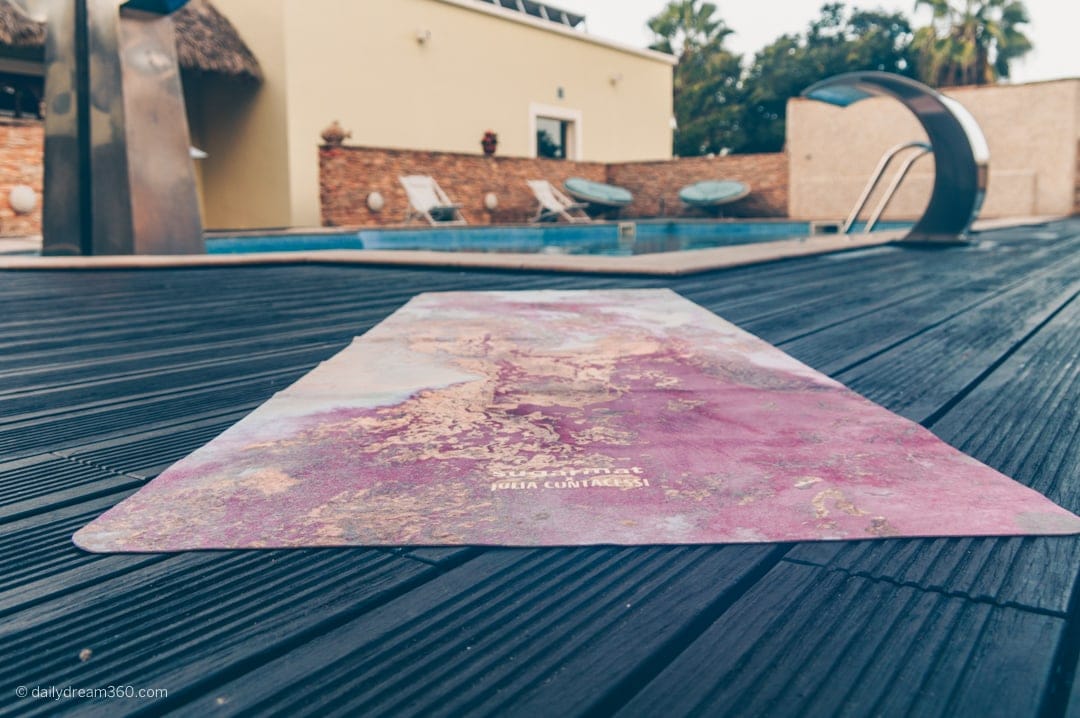 Perfect Travel Designer Yoga Mat
I love carrying this designer yoga mat with me on my travels because it allows me to do yoga virtually anywhere. The little case is flat and can easily fit under my packing cubes even with a carry-on sized bag.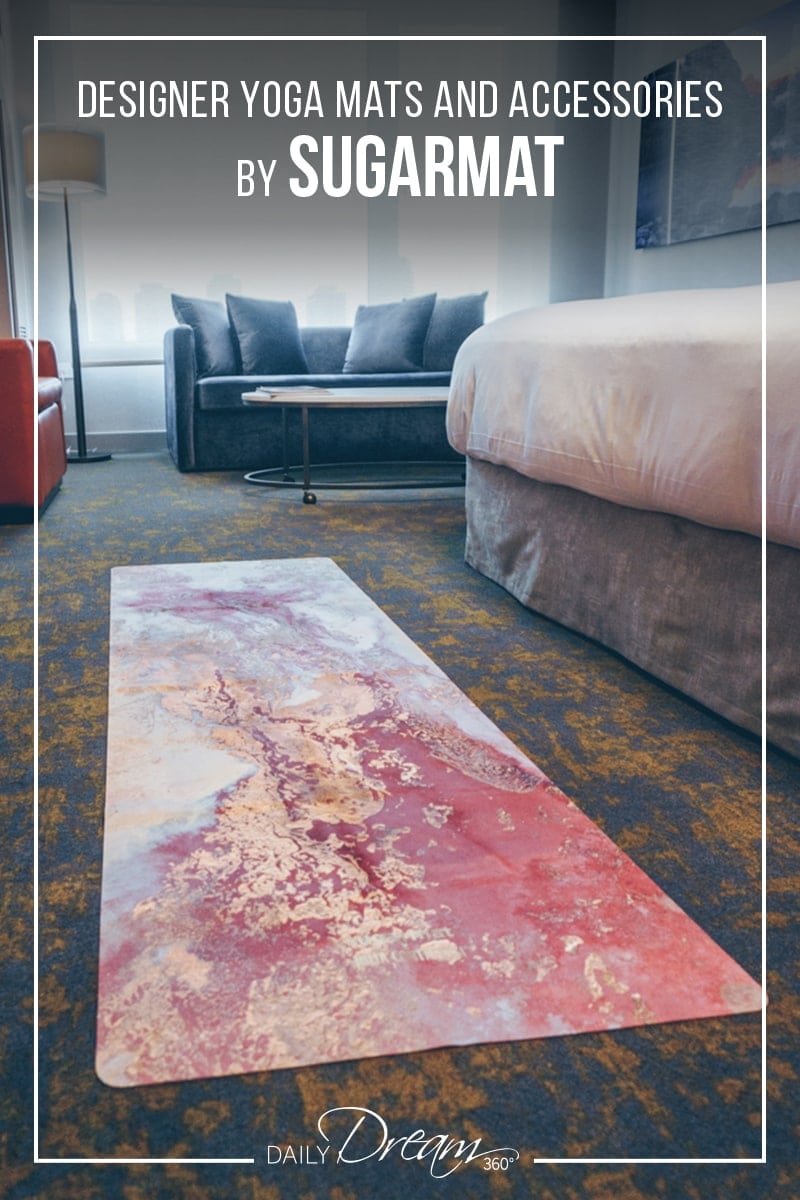 This mat is allowing me to practice in my hotel room and recently by the pools in Cuba (which was a whole different type of hot yoga).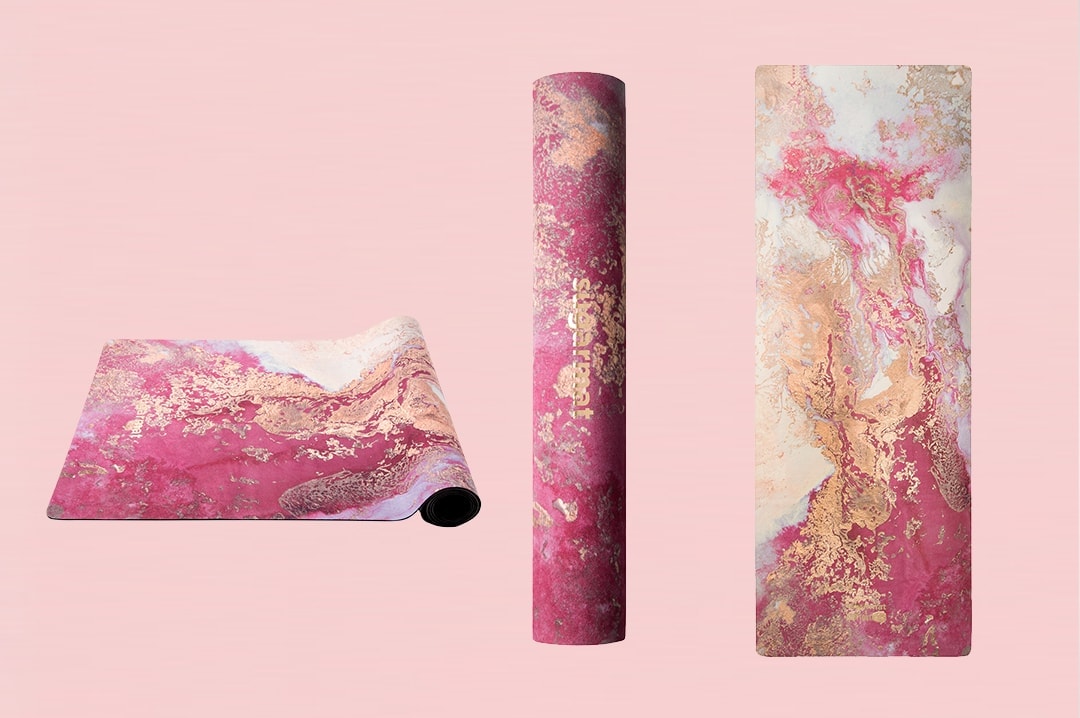 Sugarmat Designer Yoga Mats Specifications
The yoga mat is made of non-slip, natural rubber and has a lovely synthetic suede texture on top. Of course, the design in pink and metallic gold is just beautiful. There are some other eye-catching patterns available in various colours.
Ultra-absorbent synthetic suede top
Rubber base on the reverse side
Water-based inks, guaranteed to not wear out
Eco-friendly packaging
Non-toxic, emissions-free manufacturing, 100% latex/PVC free.
Size: 68 x 24 inches ( 174 cm x 61 cm)
Thickness: 3.0 mm
Weight: 2.5 kg
Shop Now on Amazon: USA | Canada | UK | Sugarmat Website
Sugarmat Yoga Accessories
There are a number of other accessories sold by the company which include Yoga bolsters, pillows, carrier straps and totes. The straps and Chinoise Carrier are simple but add a little style and flare when carrying your designer yoga mats.
Read more: A Look at the Best Body Oils For Dry Skin
Sugarmat Yoga Bolster
If you need a little support for meditation exercises or yoga stretches, the team at Sugarmat have a selection of pillows and yoga bolsters available.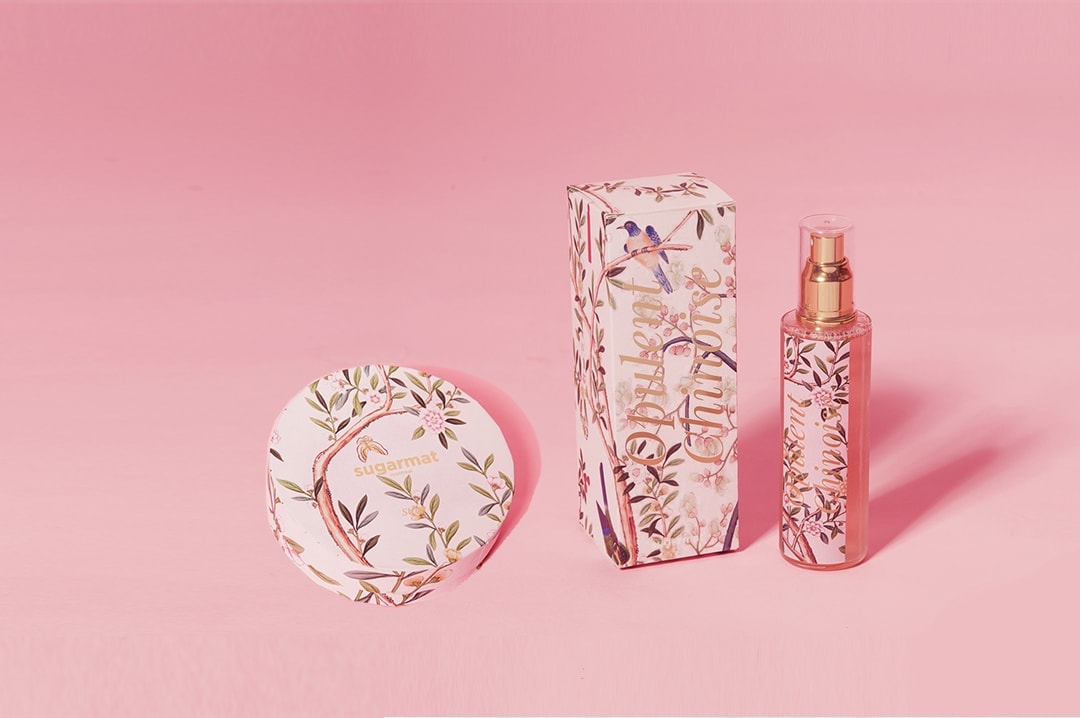 Sugarmat Scents and Candles
Yoga Mat Spray Healing Nutmeg Blend
To freshen up your mat in between deep cleaning Sugar mat has cleaning solution spray. The light spray is sweet with green citrus and vanilla notes. Simply spray your mat with a few spritzes and let your mat dry.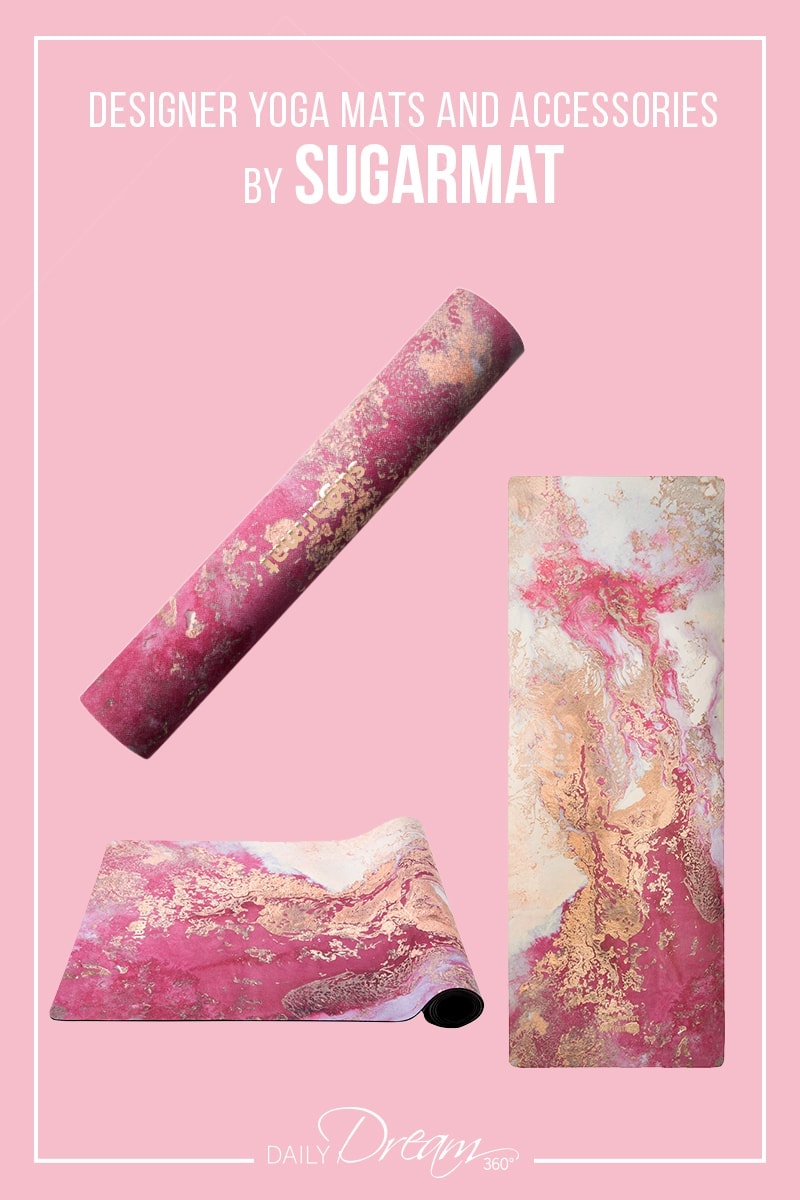 Disclosure: I received one travel mat for review.