Have you started your holiday shopping yet? Do you have a beauty lover on your list? We've put together this comprehensive Beauty Gift Guide with the best makeup and skincare gifts for the 2018 holiday season.

Beauty Cases and Travel Accessories Gifts
Let's face it, your travel fan wants to go on a vacation, but why not surprise them by hiding the ticket in a new beauty bag? Beauty travel accessories also make great stocking stuffers. Check out Vera Bradley's line-up of cosmetic cases and travel bags which are available on their website (with shipping to Canada). Amazon also has some favourite beauty accessories available like GoToob fillable silicone containers, travel-friendly makeup brush sets make up brush sets and travel pillow kits.
| | | | |
| --- | --- | --- | --- |
| | | | |
| Brand | Vera Bradley Iconic 4 Pc. Cosmetic Organizer | BEAKEY Makeup Brush Set | Everlasting Comfort Airplane Travel Kit |
| Description | This organizer contains four cosmetics bags. A clear outer bag three smaller cotton cosmetic bags. | Complete set of travel-friendly makes up brushes. | Includes a protective traveller bag, that holds the memory foam travel pillow, eye mask and ear plugs. |
| Shop Now | US | CA | UK | US | CA | UK | US | CA | UK |
Read more: Gift Giving Guide of Best Gifts for Travel Lovers

Beauty and Skincare Gift Sets
Your local drug stores and department stores are filled with skincare gift packs that are packaged in a cosmetics case. These gift sets often come with travel-friendly sizes of your beauty lover's favourite skincare products. Canadian will find these at Hudson's Bay, Shoppers Drug Mart and Sephora stores to name a few and Americans can find great gifts at Macy's, JC Penny, Wegman's and other department stores. Favourite skincare brands include Clinique, Lancome, Vichy and Elizabeth Arden.
| | | | |
| --- | --- | --- | --- |
| | | | |
| Brand | Estee Lauder 2018 Holiday Blockbuster Gift Set | Lancome 2018 Holiday Beauty Box | The Ritual Of Advent Calendar Gift Set |
| Description | With over $400 in popular Estee Lauder skincare products, this is a favourite gift each year. | This stylish travel beauty case is filled with travel-sized Lancome favourites. | This holiday gift is filled with 24 luxury Rituals products for a new surprise every day |
| Shop Now | US | CA | UK | US | US | UK |
Luxury skincare gift sets from L'Occitane are always a holiday favourite. With their designer holiday inspired boxes and variety packs filled with travel and full-size favourites, these gift sets will not disappoint.
Brand
L'Occitane Hand & Nail Cream Gift Box Set
L'Occitane Holiday 2018 Luxury Advent Calendar
Nourishing Shea Star Ornament
Description
A variety gift set of L'Occitane's iconic hand creams of various scents packaged in a festive holiday box.

This is one of L'Occitane's most popular gift sets each year. A multi-compartment tower filled with luxury skincare gifts.

This star ornament is packed with sustainably sourced shea butter products from Burkina Faso.
Shop Now
Amazon: US
L'Occitane: CA
Amazon: US | UK
L'Occitane: CA
Amazon: US
L'Occitane: CA
Here is our most popular skincare post from 2018:

Makeup Gift Sets
Like the skincare gift sets, makeup packages are also put together for the holiday season. Packed with holiday colours, travel-sized samples and sometimes travel cases and accessories, makeup gift sets are an excellent choice for your beauty lover.
| | | | |
| --- | --- | --- | --- |
| | | | |
| Brand | Sephora Lip Lipstick 14pc Gift Set Kit | L'Oreal Paris Holiday Makeup Gift Set | Physicians Formula Shimmer Eye Enhancing Kit |
| Description | A multibranded lip set with a range of shades, finishes, and formulas. | Gift set includes Infallible Metallic Eye Shadow, Infallible Lacquer Eye Liner and Voluminous Lash Paradise mascara. | Gift set includes nine eyeshadows, two eyeliners and two mascaras. |
| Shop Now | US | US | US | CA | UK |
Here are some of our recent makeup favourites:

Jewellery Gift Sets
Jewellery gift sets are a great idea. From watch and bracelet packs, necklaces and earrings, most department stores have a variety of gift sets put together for you. Want something more personal? Pandora bracelets are great as you can choose charms which tell a story about the person whom you are gifting. The best part is you can keep buying charms for future gift giving like birthdays, anniversaries and other special occasions.
| | | | |
| --- | --- | --- | --- |
| | | | |
| Brand | Pandora Bracelets | QIANSE "Heart of Ocean Titanic Jewelry Set | Camellia Handcrafted Jewelry |
| Description | Customize the perfect gift for your loved one with Pandora jewellery and charms. | Made with Swarovski Crystals this "heart of the ocean" pendant will surprise the Rose in your life. | A beautiful set of 14K white solid gold necklace and earrings. |
| Shop Now | US | CA | UK | US | CA | US |

Gift Cards and Shopping Sprees
What beauty lover doesn't like shopping! If you still don't know what to get why not give them a shopping spree? Buy a cosmetic bag and fill it with gift cards from your local mall, department store or cosmetics store.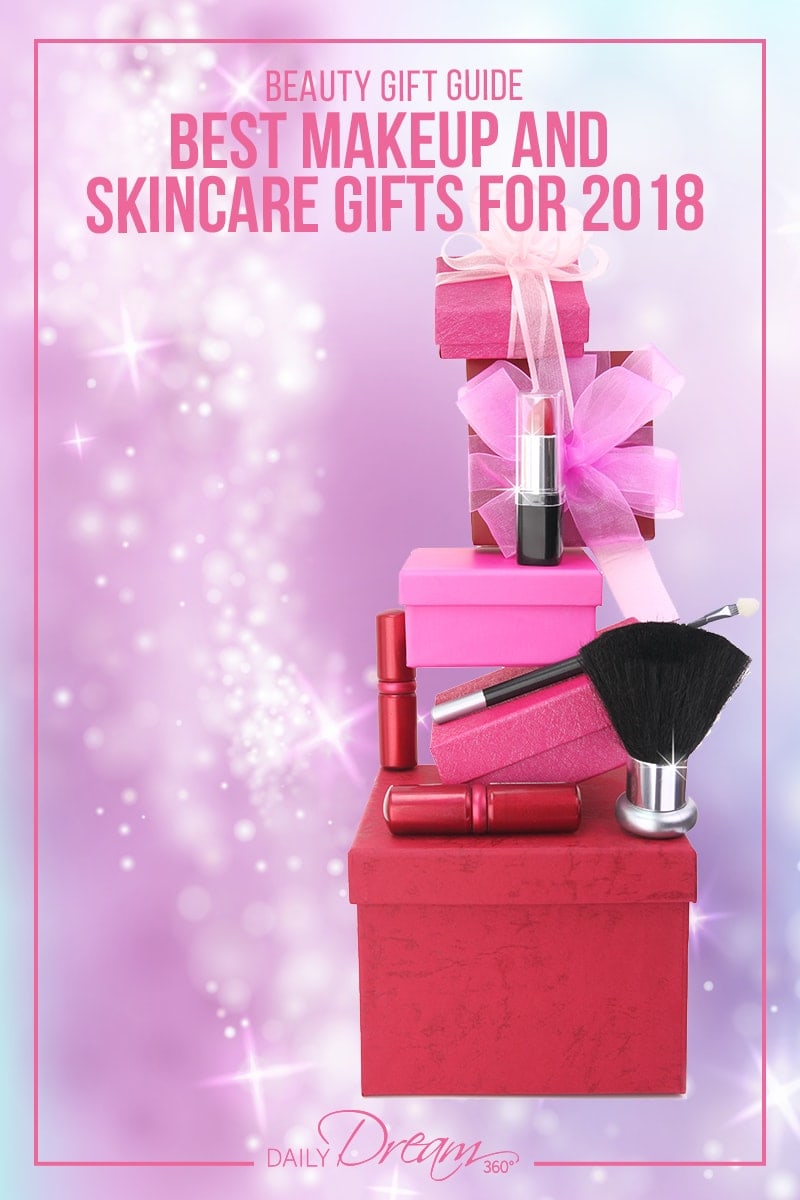 For more travel gift ideas see these posts: