This article may contain affiliate links. Clicking on or purchasing products we recommend through a link may earn a small commission. Read our disclosure and privacy policy page for details. *COVID-19 TRAVEL ALERT – Travel recommendations offered on this site are not to encourage you to travel against travel advisories.
Looking to capture your beach vacation without worrying about your smartphone or expensive DSLR camera? Having the best waterproof camera for snorkelling and the beach is as important as where you are going on vacation.
If you are a beach traveller, then purchasing an underwater or waterproof digital camera may be a good idea as the cameras are very resilient to sand and a few hard knocks. Most importantly, you can take the cameras with you into the water for some great swimming shots, snorkelling pics or pictures in the rain.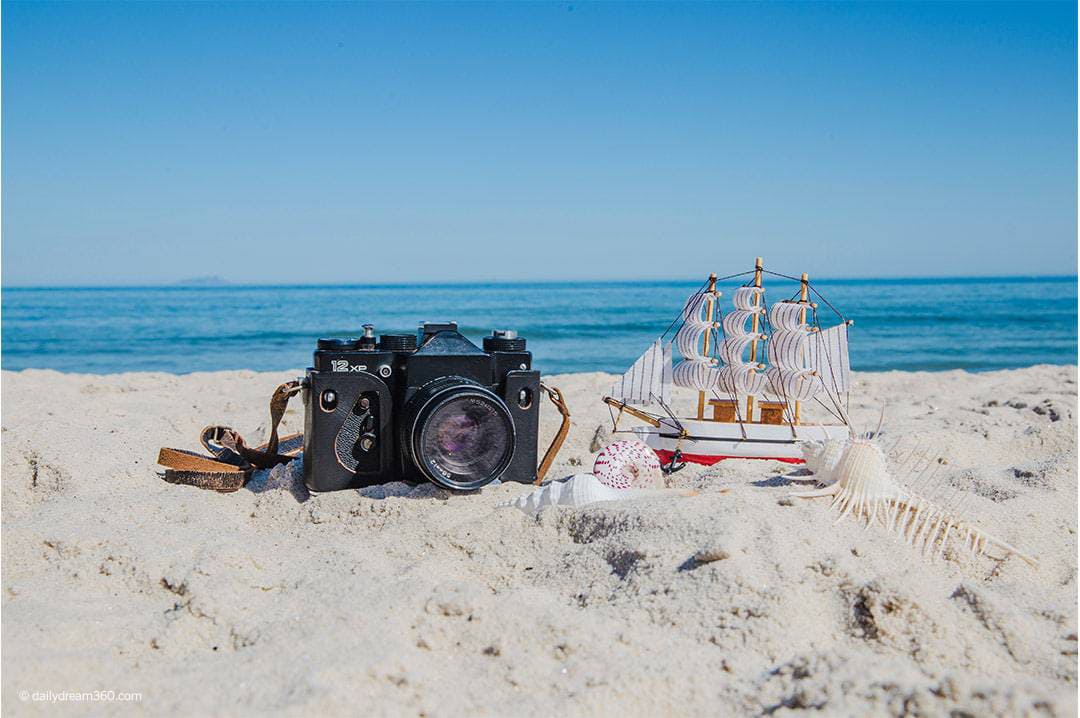 Best Waterproof Camera For Snorkeling
The dream to take great photos is one many of us have, but taking great pictures on a beach vacation and not worrying about sand and water damage to your camera is why we love waterproof cameras.
With beach vacations, come Snorkeling excursions, so we put together a list of the best underwater cameras for snorkeling. This list is also great for anyone looking for a tremendous shockproof and waterproof digital camera.
My choice for the best waterproof, shockproof camera is Olympus Tough T-6; it is by far the most advanced, shoots RAW images, 4K video and even has several lenses for use underwater.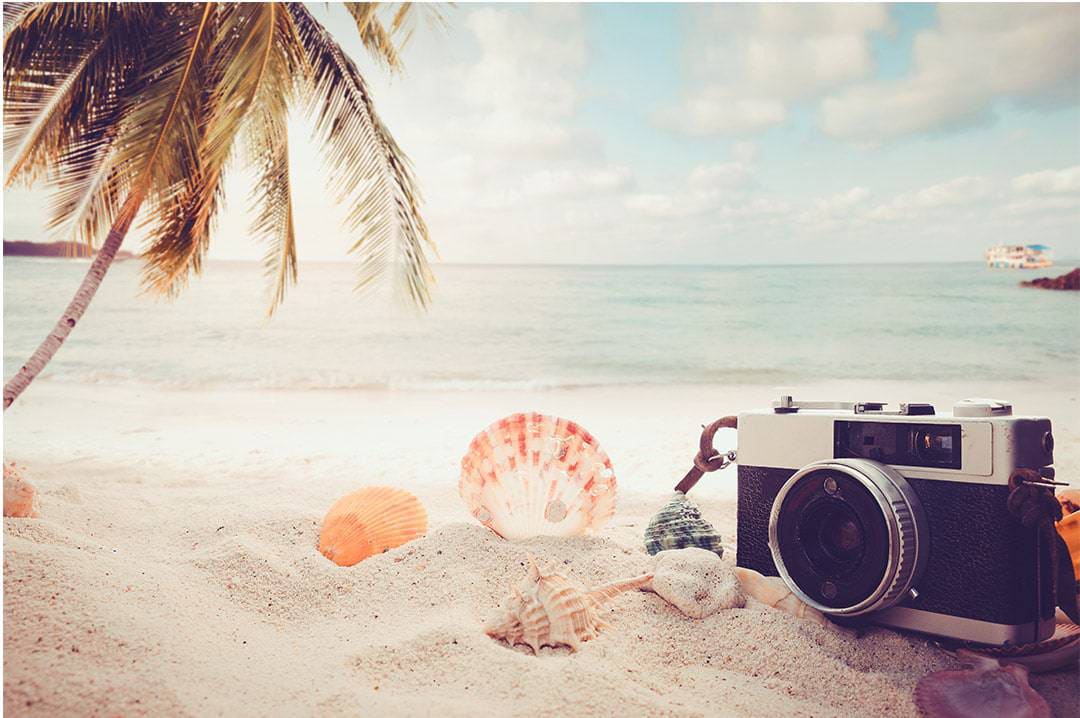 Plan it.
Types of Waterproof Cameras
Waterproof cameras come in a variety of categories. There are compact digital waterproof cameras and action cameras that are waterproof or have waterproof cases.
Best Compact Digital Waterproof and Shockproof Cameras Comparison Chart
We have ranked the following cameras by the number of features, price and positive reviews. If you are looking for the best camera for a beach vacation, one of these will be your best bet.
 
Best Waterproof Camera Overall!
Advanced with add-on waterproof lenses.
TOP PICK! Best Adventure Camera!But no 4K Video.
TOP PICK! Best Camera for the beach!Great features!
Brand
Olympus Tough TG-6
Ricoh WG-60
Nikon Coolpix W300
Description
12 MP
Waterproof/Crushproof
Freezeproof/Dustproof
Shoots RAW, JPG
4K Video
Interchangeable Lenses
16 MP
Waterproof
Shockproof Freezeproof
Full HD Video
16 MP Waterproof/Crushproof
4K Video
Optical Zoom 4x
GPS, WiFi, Bluetooth
Level
Advanced-Moderate
Moderate
Advanced-Moderate
Price Range
$$$
$$
$$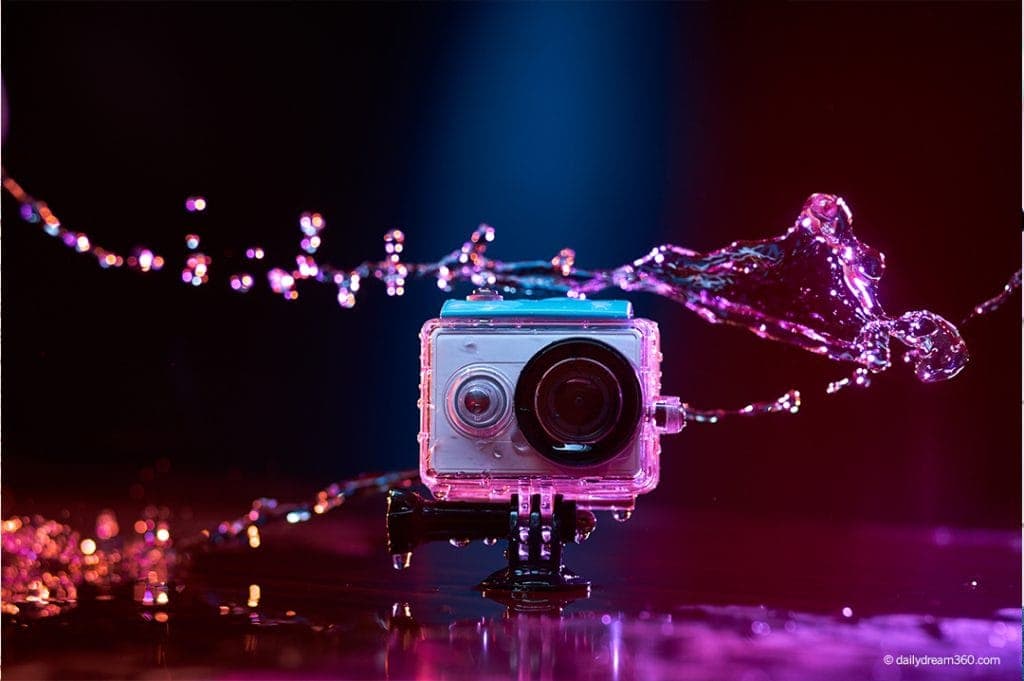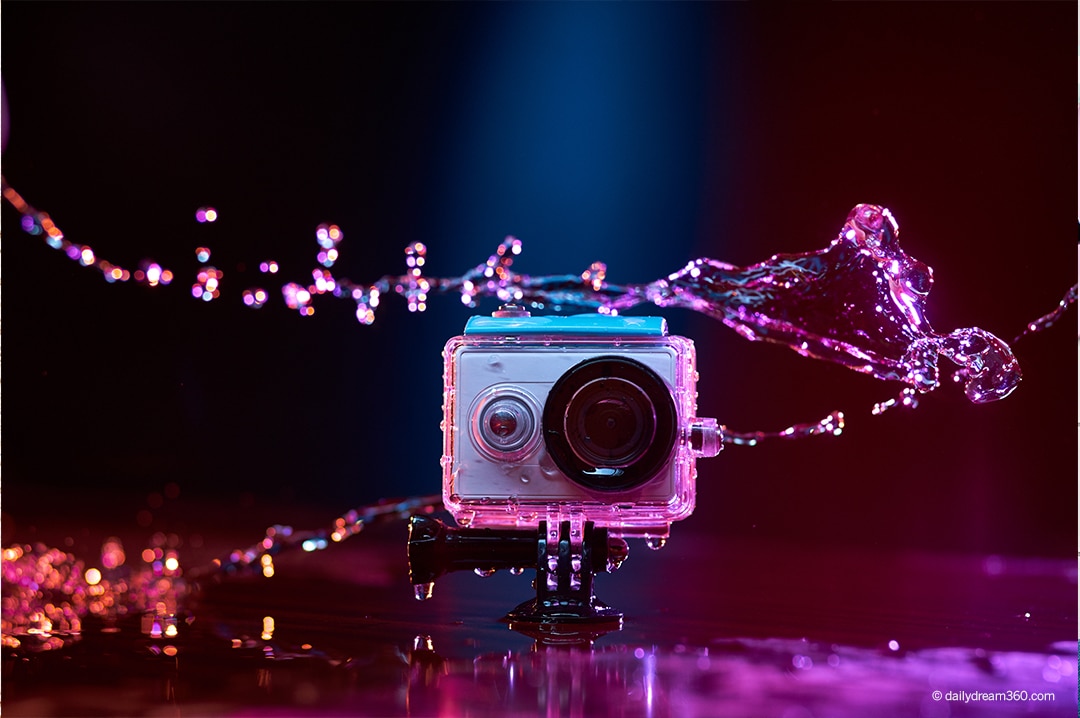 Best Waterproof Shockproof Action Cameras
There are more varieties of Action cameras on the market now that offer great action videos and still photos. For a long time, the GoPro models were the most coveted, but now some new models are giving GoPro some much-needed competition – oh, and they are better priced!
| | | | |
| --- | --- | --- | --- |
|   | Advanced Photographer | TOP PICK! Best value! Bestseller! | Great Price! |
| Brand | GoPro | AKASO | Campark |
| Description | Advanced sports enthusiasts will pay for GoPro vs other action cameras on the market. Many accessories are not included in standard kits and must be purchased separately. | Akaso model action cameras are bestsellers on Amazon due to their low price but include all the features of a GoPro. The standard kit consists of 19 accessories FREE! | Like Akaso, Campark is an affordable 4k Action camera under $100 US. However, the standard kit does not include accessories. |
| Price Range | $$$ | $ | $ |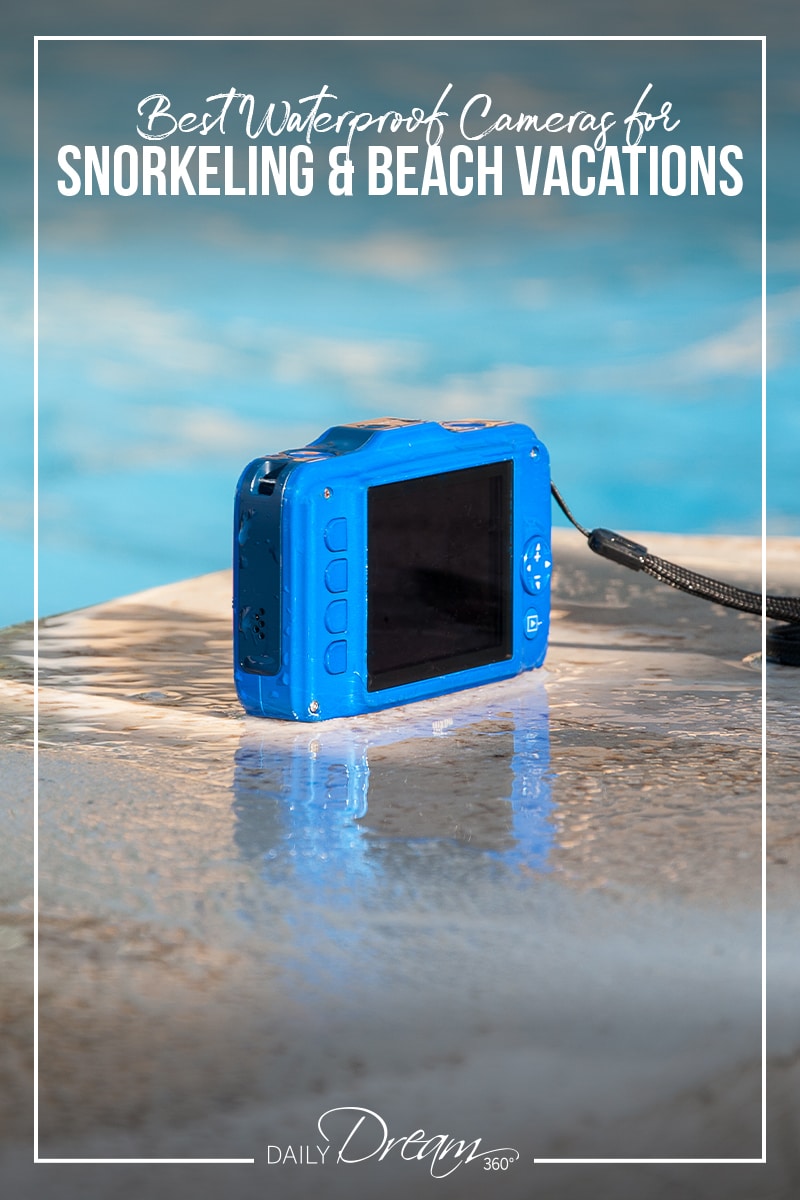 Best Waterproof Cameras for Kids
If you are looking for a camera for your kids, several models come with lower price points and less complicated features that your kids will love. The vital thing to note when buying a camera for your kids is that they can take the extra knocks and bumps.
 
Great Price!
 
Great for Kids!
Brand
Panasonic Lumix
Fujifilm XP 120 or 130
BYbrutek Kids Camera
Description
16 MP
Waterproof
Shockproof
Freezeproof
HD Video
16 MP
Waterproof
Shockproof
Freezeproof
HD Video
12 MP
4x digital zoom
Waterproof
HD Video
Level
Beginner
Beginner
Beginner
Price Range
$
$
$
Waterproof Camera Housings and Waterproof Cases
You may not want to buy a new point and shoot a camera specifically made to be waterproof or shockproof, and that is ok. You can waterproof your point and shoot camera using a waterproof camera bag or a waterproof camera case.
These waterproof alternatives are more affordable and let you enjoy the advanced features of your Digital Cameras both above ground and below water. Many digital camera companies have now designed tailored, waterproof housings for their camera models that you can use to protect it from splashes and sand on the beach or for a shallow dive or snorkel during your vacation.
Waterproof Your iPhone or SmartPhone
You may also want to look into a waterproof bag for your smartphone. While most phones come with some waterproof technology, a Smartphone bag can keep the sand and sunscreen from getting into the cracks in your phone.
Read more: Travelon waterproof bag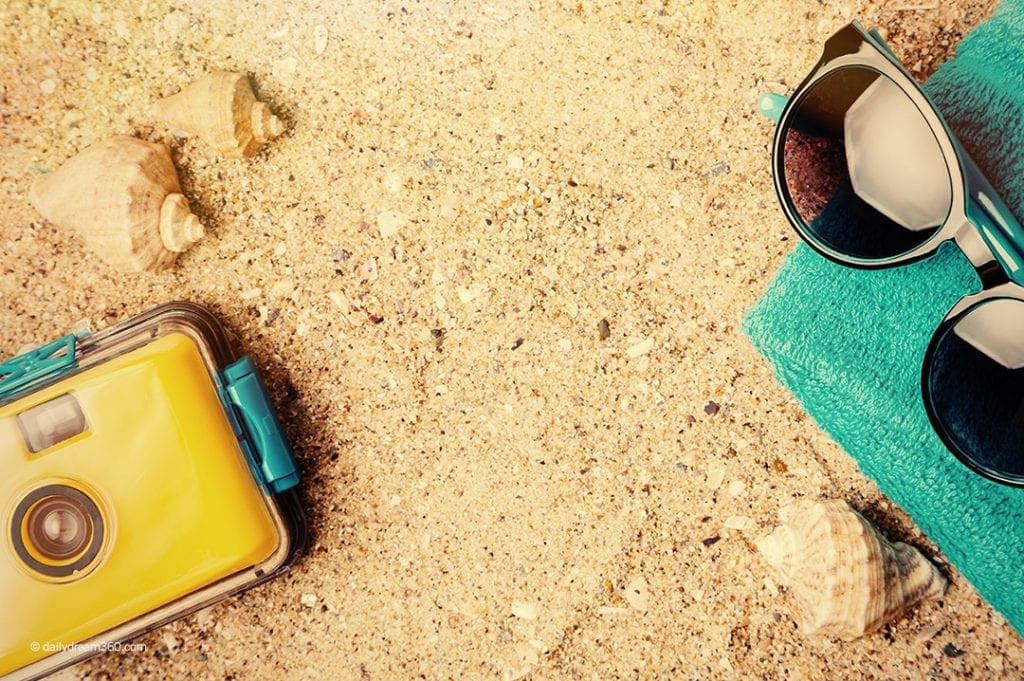 Live it.
The Best Waterproof Cameras for Snorkelling and Beach Vacations
Detailed Descriptions Best Compact Underwater Cameras
#1 Olympus Tough TG-6 – Advanced Photographer
I initially rated the TG-1 the best waterproof camera in 2014 and Olympus continues to dominate this market. No underwater camera in the compact category has come close to it since 2014.
The latest model of Olympus Waterproof Camera is the TG-6 and, again, is my choice for the best waterproof camera for 2020. The Olympus Tough TG-6 packed with pro photographer features make it the best camera for beach photography. That said, many of you may find this camera is too advanced as it has more bells and whistles than other waterproof camera models, so I am putting it in the advanced photographer category.
The Olympus Tough is more than a beach camera built with the adventure traveller in mind. It will sustain the most challenging conditions. Features like RAW stills, 4K video, sensors that track location, temperature, direction and altitude data make this camera a must for the adventure traveller.
 As I said, it has a lot of advanced features and bells and whistles, which include:
User: Advanced Photographer
Sensor: 12 Megapixel
Processor: TruePic VIII™
Waterproof: 50ft (15m)
Shockproof: 7ft (2.1m)
Crushproof: 220lbf (100kgf)
Freezeproof: 14°F (-10°C)
Dustproof: Yes  
Screen Size: 3.0" LCD
Video: 4K 30p, 4K Timelapse Video, FHD 120fps High-Speed Video
Special Features: Image Stabilization, Action Track Sensor System, Zero-lag Pro Capture Mode, RAW Capture, Night Time Live Composite Mode, Microscope Modes
Nikon Coolpix W300 Waterproof Camera
In the past, I've talked about the Nikon Coolpix 100. The latest model from the team at Nikon is just as great. If you don't want to splurge on the Olympus model, you may find the price point of the Underwater Nikon more appealing.
This underwater camera is waterproof, freezeproof, shockproof and dustproof; it also captures 4K HD video with a 16.0 MP sensor. Like the TG-6 above, this camera has a lot of great features that both an amateur to the advanced photographer will love.
User: Mid-Level Photographer
Sensor: 16.0 MP, Low-light CMOS Sensor
Zoom: 5x Optical
Waterproof: 100ft (30m) (for up to 60 minutes)
Shockproof: 7.9ft (2.?m)
Freezeproof: 14°F (-10°C)
Dustproof: Unknown 
 Screen Size: 2.7" LCD
Video: 4K Ultra HD Video, 1080P HD Video
Special Features: Image Stabilization, GPS, eCompass, WiFi and Bluetooth.
Ricoh WG-60
Another Rockstar in the Compact Underwater Camera realm is the Ricoh WG-60. Like the Nikon featured above, this camera has a mid-level price point, comes with a 16-megapixel optical sensor, image stabilization and 4x optical zoom. However, for those looking for 4K video – the Ricoh does not offer it, you will be shooting 1080p video with this underwater camera model.
There is an optional silicone case for the camera available to help with scratches and shockproof strength.
User: Amateur
Sensor: 16.0 MP
Zoom: 4x Optical
Waterproof: 14M
Video: 1080p
Special Features: Image Stabilization, GPS, eCompass, WiFi and Bluetooth.
Fujifilm FinePix XP 140
There is value in both the XP 120 or 130 models for amateur photographers and kids if you can still find them. The FinePix XP 140 adds Bluetooth, GPS and other features. With 16MP cameras that are waterproof, shockproof, freezeproof and dustproof. Great value if you are not looking for a fancy underwater camera and shoot HD videos.
User: Basic Photographer
Sensor: 1/2.3-inch, 12.1MP
Lens:
Waterproof: to 20M
Freezeproof: 14 degrees
Shockproof: to 5.8ft
Monitor: 3-inch, 920K dots
Video: 1080p
Panasonic Lumix Waterproof Camera
The latest model in Panasonic's waterproof camera line is showing that the Lumix Shockproof, Waterproof and weatherproof cameras continue to be a solid choice in the market. Now a 16 MP camera with HD movie capability is a significant upgrade to their earlier models. The camera is shockproof, waterproof and freezeproof. The Lumix also has image stabilization features an LED light for dark underwater shots or nighttime shots. Panasonic Lumix is the best budget underwater camera with a much lower price point than more advanced cameras.
User: Basic Photographer
Sensor: 16.1 MP
Zoom: 4x Optical
Waterproof: 26ft (8m)
Shockproof: 4.9ft (1.5m)
Freezeproof: 14°F (-10°C)
Dustproof: Yes
Screen Size: 2.7" LCD
Video: 1080P HD Video
Special Features: Timelapse, LED Torch Light