Updated December 2018
A dream beach vacation has to be remembered so having the best waterproof camera for the beach is as important as where you are going on vacation. If you are a beach traveller then choosing an underwater or waterproof digital camera may be a good idea as the cameras are very resilient to sand and a few hard knocks. Most importantly you can take the cameras with you into the water for some great swimming shots, snorkelling pics or pictures in the rain.
The best waterproof camera for the beach in 2018 is the Olympus Tough TG-5.
2018 Best Waterproof Cameras Comparison Chart
Model
Features
Rating
User Level
Price Range

Shoots raw, jpeg
4K Video
interchangeable lenses

Top
Moderate – Advanced
$$$

4K Video
5X Optical Zoom
GPS, WiFi, Bluetoot

Top
Beginner – Advanced
$$

4X Optical Zoom
Video 1080p

Mid
Beginner – Moderate
$
Low
Beginner
$
2018 Best Waterproof Cameras for the Beach Descriptions
Searching for the Best Waterproof CamerasIn my hunt for the best waterproof camera, I came across a few beach camera options, and I have put together some information on some of the most popular waterproof digital cameras for the beach. Since some models are more advanced than others, this year I have also highlighted which models are best for advanced photographers vs those looking for more basic features.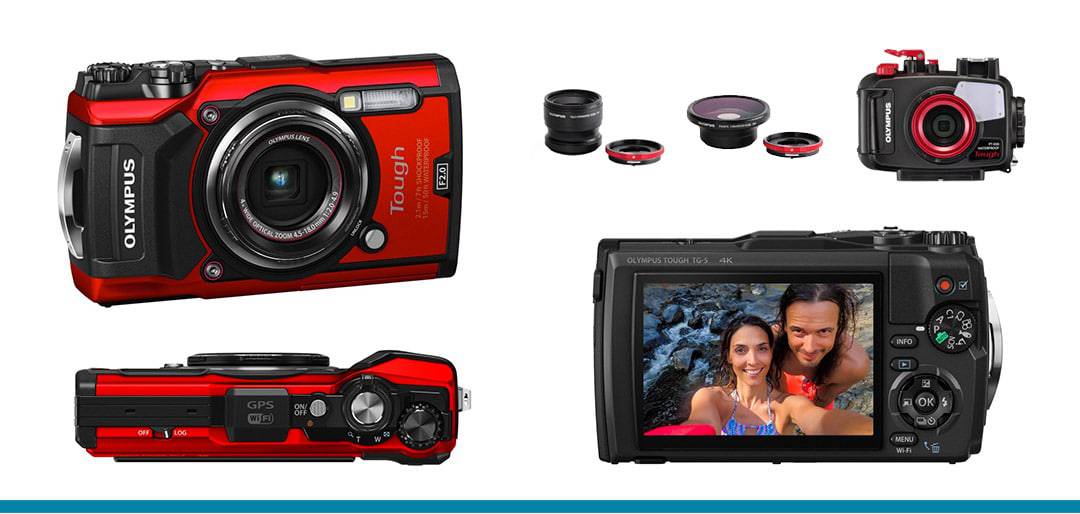 Best Waterproof Camera 2018: OLYMPUS TOUGH TG-5
I initially rated the TG-1 the best waterproof camera in 2014 and Olympus continues to top my lists. So it should be no surprise that the TG-5 is my current choice for the best waterproof camera 2018. The Olympus Tough TG-5 is packed with pro photographer features. That said many of you may find this camera is too advanced or has more bells and whistles that you will ever need so I am putting it in the advanced photographer category. It is more than a beach camera; this shockproof camera is built with the adventure traveller in mind. It will sustain the most challenging conditions. Features like RAW stills, 4K video, sensors that track location, temperature, direction and altitude data make this camera a must for the adventure traveller. Like I said it has a lot of advanced features and bells and whistles.
User: Advanced Photographer
Sensor: 12 Megapixel

Processor: TruePic VIII™
Waterproof: 50ft (15m)

Shockproof: 7ft (2.1m)

Crushproof: 220lbf (100kgf)

Freezeproof: 14°F (-10°C)
Dustproof: Yes 
Screen Size: 3.0" LCD
Video: 4K 30p, 4K Timelapse Video, FHD 120fps High-Speed Video
Special Features: Action Track Sensor System, Zero-lag Pro Capture Mode, RAW Capture, Night Time Live Composite Mode, Microscope Modes
Nikon Coolpix W300 Waterproof Camera
In the past, I've talked about the Nikon Coolpix 100, and the latest model from the team at Nikon is just as great. Offering the waterproof, freezeproof, shockproof and dustproof claims it also captures 4K HD video with a 16.0 MP sensor. Like the TG-5 above this camera has a lot of great features which both an amateur and mid-level photographer will love.
User: Mid-Level Photographer
Sensor: 16.0 MP, Low-light CMOS Sensor
Zoom: 5x Optical
Waterproof: 100ft (30m) (for up to 60 minutes)

Shockproof: 7.9ft (2.?m)
Freezeproof: 14°F (-10°C)
Dustproof: Unknown 
Screen Size: 2.7" LCD
Video: 4K Ultra HD Video, 1080P HD Video
Special Features: GPS, eCompass, WiFi and Bluetooth.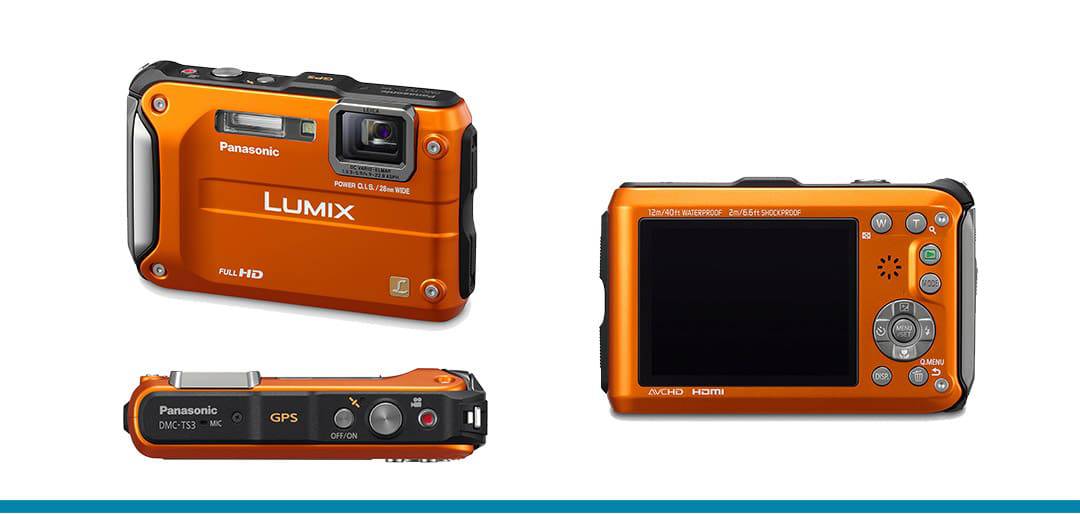 Panasonic Lumix Waterproof Camera
The latest model in Panasonic's waterproof camera line is showing that the Lumix Shockproof, Waterproof and weatherproof cameras continue to be a solid choice in the market. Now a 16 MP camera with HD movie capability it is a significant upgrade to their earlier models. The camera is shockproof, waterproof and freezeproof. The Lumix also has image stabilization features and LED light for dark underwater shots or nighttime shots.
User: Basic Photographer

Sensor: 16.1 MP

Zoom: 4x Optical
Waterproof: 26ft (8m)
Shockproof: 4.9ft (1.5m)
Freezeproof: 14°F (-10°C)
Dustproof: Yes
Screen Size: 2.7" LCD
Video: 1080P HD Video
Special Features: Timelapse, LED Torch Light
Products from Amazon.com
‹
›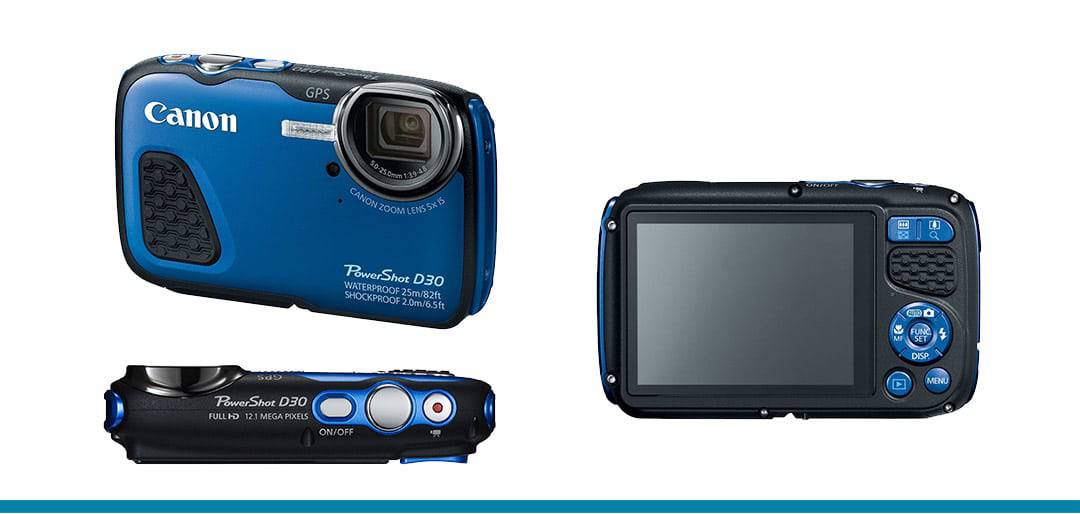 Canon Powershot D30 Waterproof Camera
Canon continues to lag behind in the waterproof, shockproof camera market. It has been a continuous decline since the success and popularity of its predecessor the Canon D10. The upgraded model takes on the look of the D20 a more streamlined design. The camera is made of black plastic with a dark blue metal finish. If you are looking for a cheap waterproof camera this one might be a good choice if you can find someone selling it. The camera is still only a 12.1MP with many of the same features as the D20 including a 28mm wide lens, 5x optical zoom and includes HD movie capability. Where the Canon beats the competition is in Diving Depth. It can go up to 82 feet underwater and is shockproof to drops of 6 feet. This model also features a GPS like most of the newer shockproof and waterproof digital cameras. In addition to the HD video mode are a number of shooting options which include a slow-motion mode.Overall the update is disappointing, and I would only choose this model if depth is important to you.
User: Basic Photographer
Sensor: 1/2.3-inch, 12.1MP

Lens: 28-140mm

Waterproof: ??ft (25m)

Freezeproof: 14°F (-10°C)
Shockproof: 7ft (2.1m)

Monitor: 3-inch, 460K dots

Video: 1080p
Products from Amazon.com
‹
›
Waterproof Action Cameras and Video Cameras
GoPro – Advanced Waterproof Action Cam
Has many models that fit a range of photography/videography skills. Hero Models offer displays, and advanced features and Session models come with no display but still have a variety of features for the amateur photographer and adventure enthusiast.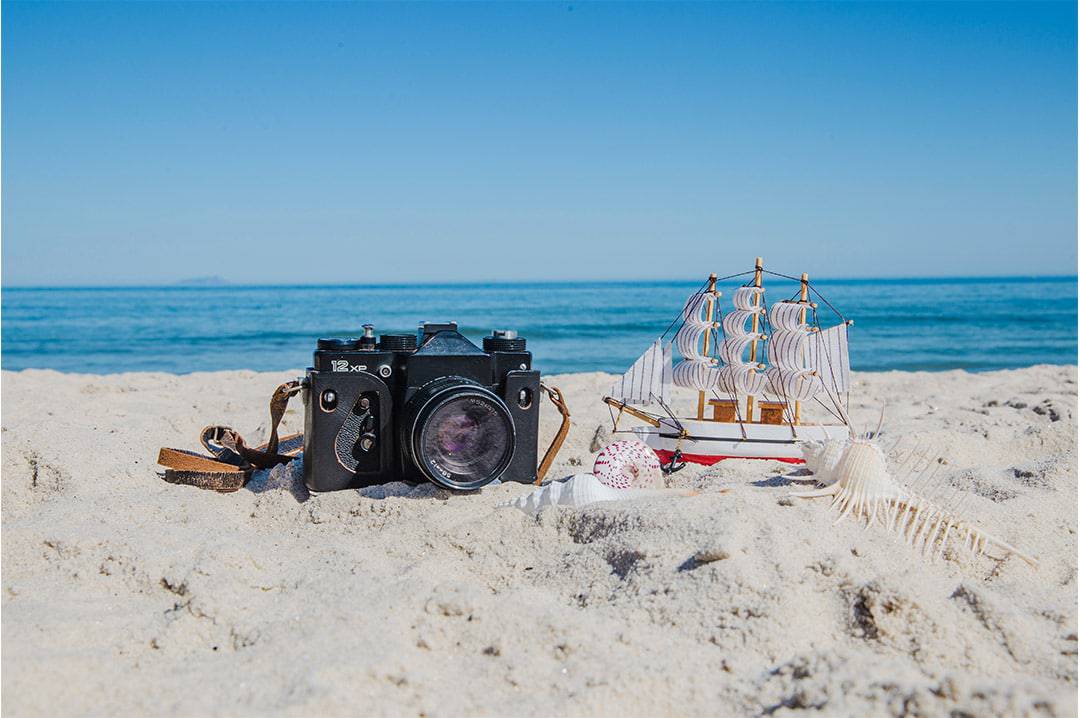 Olympus TOUGH TG-TRACKER – Advanced Waterproof Action Cam
If you are looking for more advanced 4K Video models that don't require a special case of waterproof housing, the Olympus Tough TG-Tracker is probably a good option. If you prefer a more handheld camcorder type model over the square GoPro design, you should consider testing one of these.
User Level: Advanced Photographer/Videographer
Lens: 204° angle of view, f2.0 fixed focus

Image Sensor: 1/2.3″ BSI CMOS
Image Processor: TruePic™ VII for 4K
Video Quality: 4k 30p, 1080 60p/30p, 720 240p/120p/60p/30p, 480 240p/120p/60p/30p
Waterproof: 30m (100ft) without housing
Shockproof: 2.1m (7ft) without housing
Freezeproof: -10°C (14°F) without housing
Crushproof: 100kgf (220lbf) without housing
Dustproof: Yes
Monitor Type: 1.5″ Tilt-Out LCD Display
Special Features: GPS, e.Compass, Accelerometer, Barometric Pressure Sensor, Temperature Sensor, Water Sensor, Data logging function, LED Headlight
Sony Action Cam (Waterproof in case)
I've tried one of these action cams and wasn't as impressed with it considering it required a case for the waterproof features. So I chose to buy a Hero Session camera instead for its basic functionality when I'm doing water sports or action type activities. However, for some, they might not mind fiddling with the case. Personally, I think the Olympus Tracker is the best handheld action cam option in the waterproof/shockproof market.
User Level: Advanced Photographer/Videographer
Lens: ZEISS® Tessar
Sensor: 7.20 mm (1/2.5 type) back-illuminated Exmor R® CMOS Sensor
Waterproof: Up to 60 m with supplied Underwater Housing (MPK-UWH1)
Freezeproof: unknown
Crushproof: unknown
Dustproof: Yes (in case)
Monitor Type: 1.5″
Tilt-Out LCD Display
Video: 4K Ultra HD
Special Features: Bluetooth, image stabilization,
Polaroid Cube Budget Waterproof Camera
If you want a real budget-friendly camera, something your kids can play with on vacation just for fun, then this basic cube from Polaroid might not be a total loss of investment. It is a bare-bones model, not a lot of features or camera quality promised but for some might just be everything they need for a beach vacation action cam.
User Level: Basic Photographer/Videographer
Lens: 124° wide-angle lens
Sensor: 8MP camera 
Weatherproof: Yes (whatever that means)
Screen Size: None 
Video: HD 1440p video
Special Features: Live Streaming via social media, Wi-Fi enabled, Image stabilization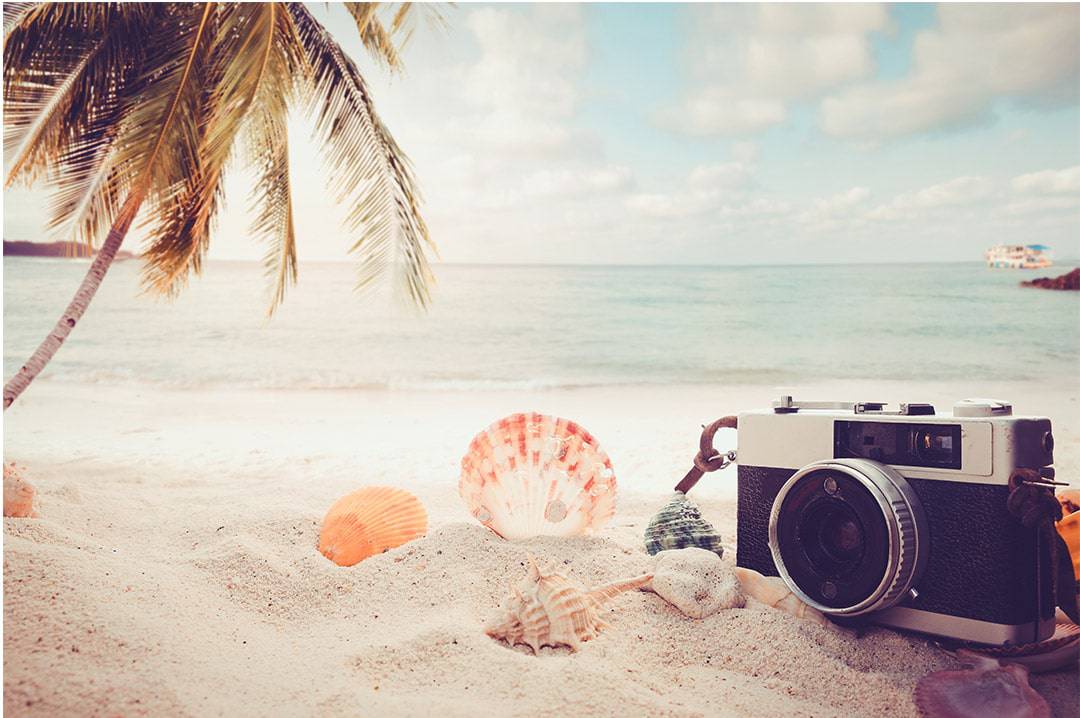 Waterproofing Your Camera
Waterproof Cameras vs Waterproof Camera Housings and Waterproof Cases
You may not want to buy a new point, and shoot camera specifically made to be waterproof or shockproof, and that is ok. You can waterproof your point and shoot camera using a waterproof camera bag or a waterproof camera case. These waterproof alternatives are more affordable and let you enjoy the advanced features of your Digital Cameras both above ground and below water. Many digital camera companies have now designed tailored waterproof housings for their camera models that you can use to protect it from splashes and sand on the beach or for a shallow dive or snorkel during your vacation.
Some more advanced housings can even work for deep sea diving.Camera Housings and Camera CasesIf you have the budget for it, then buying a specific housing tailor-made for your camera is an excellent choice. I purchased a Canon housing
for my point and shoot Elph camera, and it was a great way to get shots on snorkelling excursions or just playing at the beach. It just snaps into place, and your favourite camera is now waterproof.For more helpful information see our post: Tips on How to Choose the Best Waterproof Digital Cameras
DicaPac Small Waterproof Digital Camera Case

A lot of my readers have purchased Waterproof camera bags and loved them! This specific DicaPac case has been designed to fit over 200 digital camera models which include: Canon Powershot, Sony Cybershot DSC, Kodak Easy share and much more. For a detailed list see the DicaPac website. This case is waterproof for up to 16ft and is sealed with a roll and Velcro zipper system which still allows you to use all the camera controls. There is also a removable optional optical lens feature for camera zoom functions. The DicaPac is an affordable solution to turning your camera into a water resistant and scratch resistant camera that also floats when dropped in the water.

DiCAPac Waterproof DSLR/SLR Case

For those who would never choose a digital camera over their SLR cameras, there is an option as well. It may be awkward compared to using a waterproof underwater digital camera or a compact digital camera with an underwater housing but hey if you want an SLR camera to be waterproof, and work underwater then this will keep your camera dry! These bags do not cost much is simple to use and it is a great way to take excellent shots with your SLR in Water environments while keeping your camera safe from splashes or sand. Like most underwater cameras, housings and bags there is the fog issue. The bag can fog up underwater – which with an expensive SLR camera can be scary, but it is common when taking a camera into the water. Different water temperatures in a high heat day can cause this phenomenon.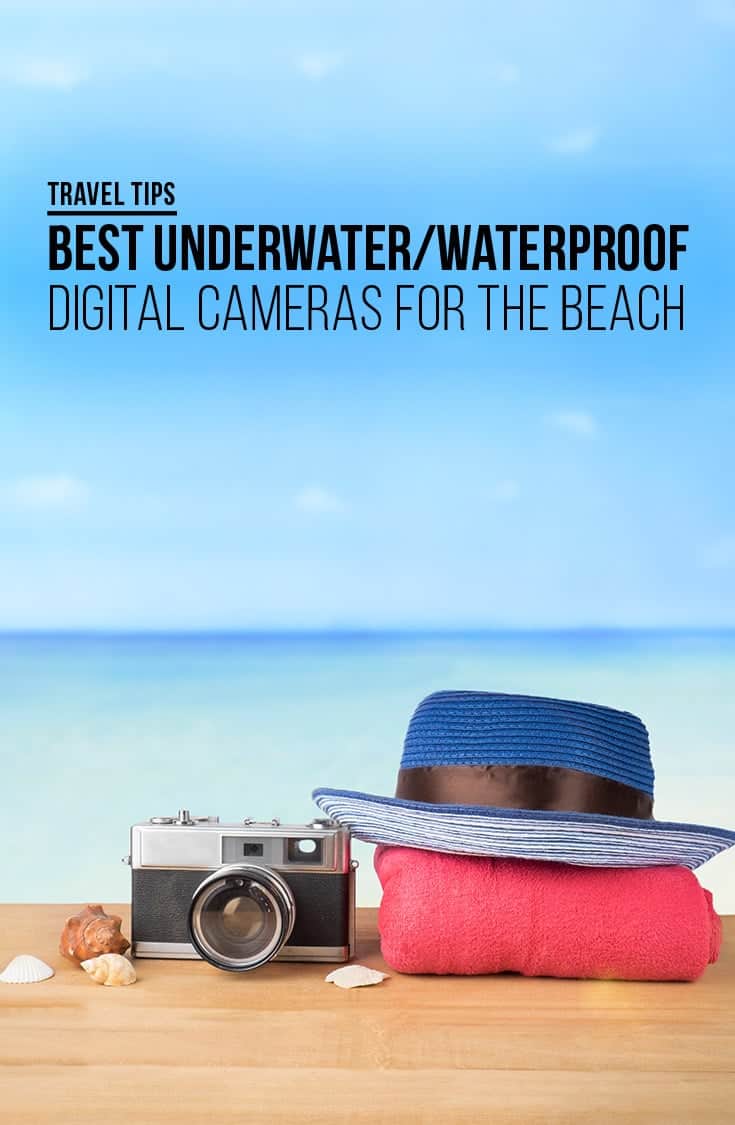 For more popular travel gear reviews see: