This article may contain affiliate links. Clicking on or purchasing products we recommend through a link may earn a small commission. Read our disclosure and privacy policy page for details. *COVID-19 TRAVEL ALERT – Travel recommendations offered on this site are not to encourage you to travel against travel advisories.
When I learned that I would be travelling to New Orleans as the starting point of a girls' Gulf Shores road trip, I was ecstatic. There were so many things I thought I knew about the city and so many new things to explore. I decided to share most of my research, information from the locals I met during the trip and a look at everything I saw during 3 days in New Orleans, which is the perfect planning guide for your first trip to NOLA.
Dream it.
New Orleans is on the bucket lists of many. Most of us dream about being in the city during Mardi Gras when the French Quarter takes on a new life. In high season there are the hot, humid temperatures and the crowds, so why not consider New Orleans in its shoulder season?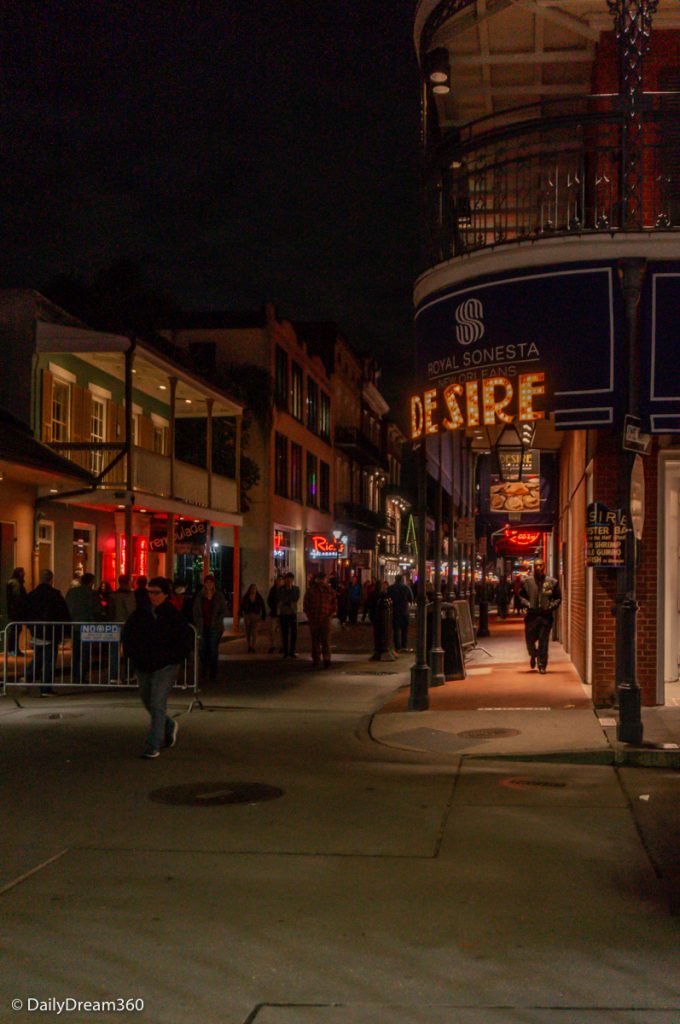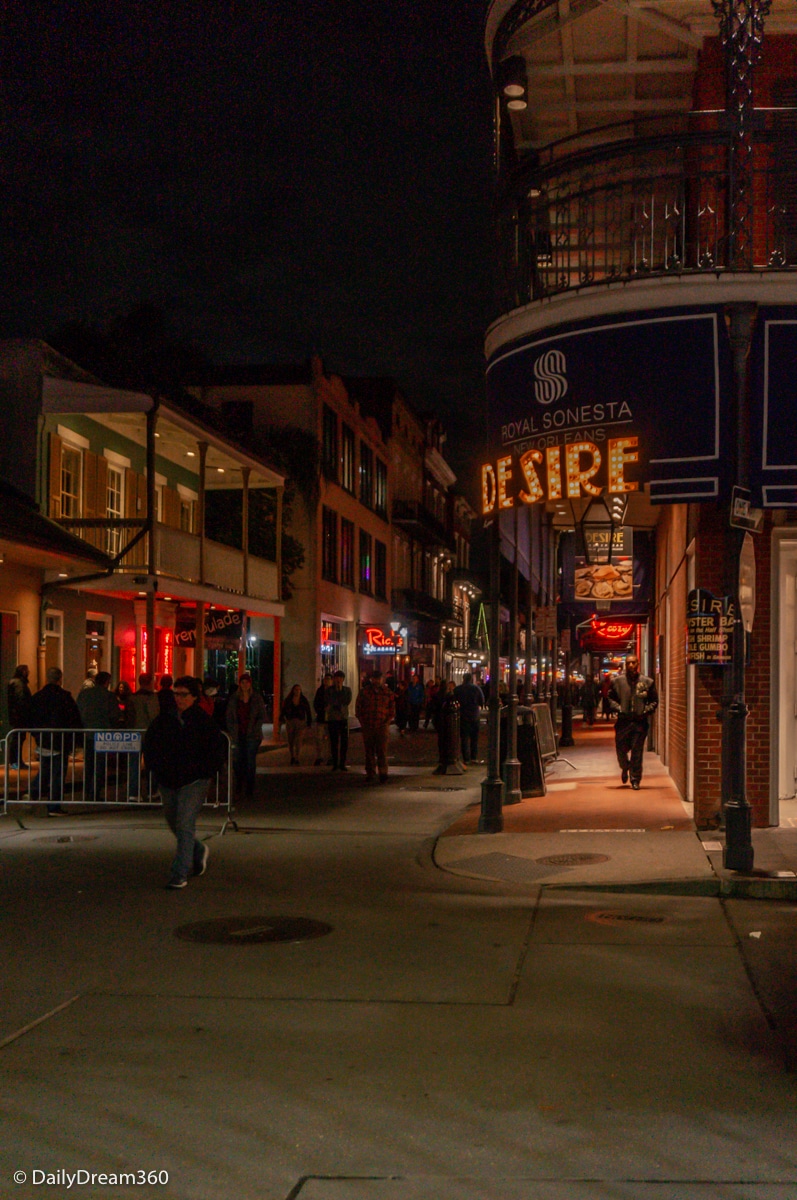 First Time in New Orleans
There is so much to see in New Orleans, and everyone seems to have a list of must-see things to do in the city. When planning my first trip to New Orleans, I heard about Beignets in Café Du Monde, Bourbon Street parties, riding the streetcar, haunted tours and cemeteries.
So how to decide? I've put together a NOLA Itinerary for 3 Days in New Orleans and have some tips below on which neighbourhoods outside of the French Quarter you might like to visit.
Plan it.
Getting to New Orleans
Fly into The Louis Armstrong International Airport MSY
In late 2019, New Orleans opened a new and improved international airport. There were many options to fly into the city, with major cities having direct flights and many connecting flights through airports like Chicago, Dallas and Houston.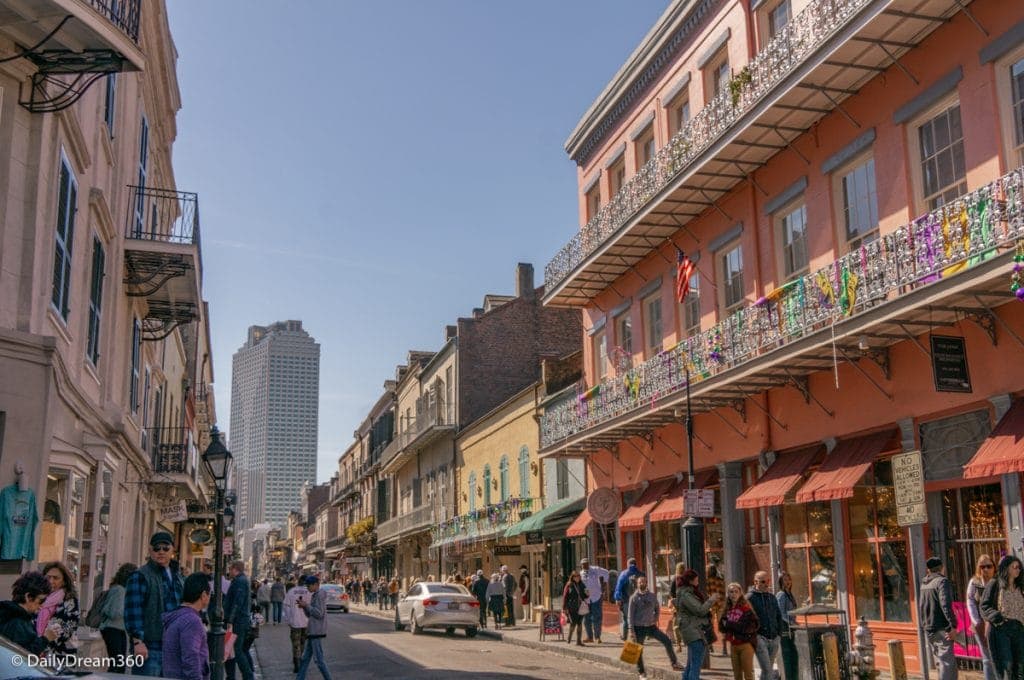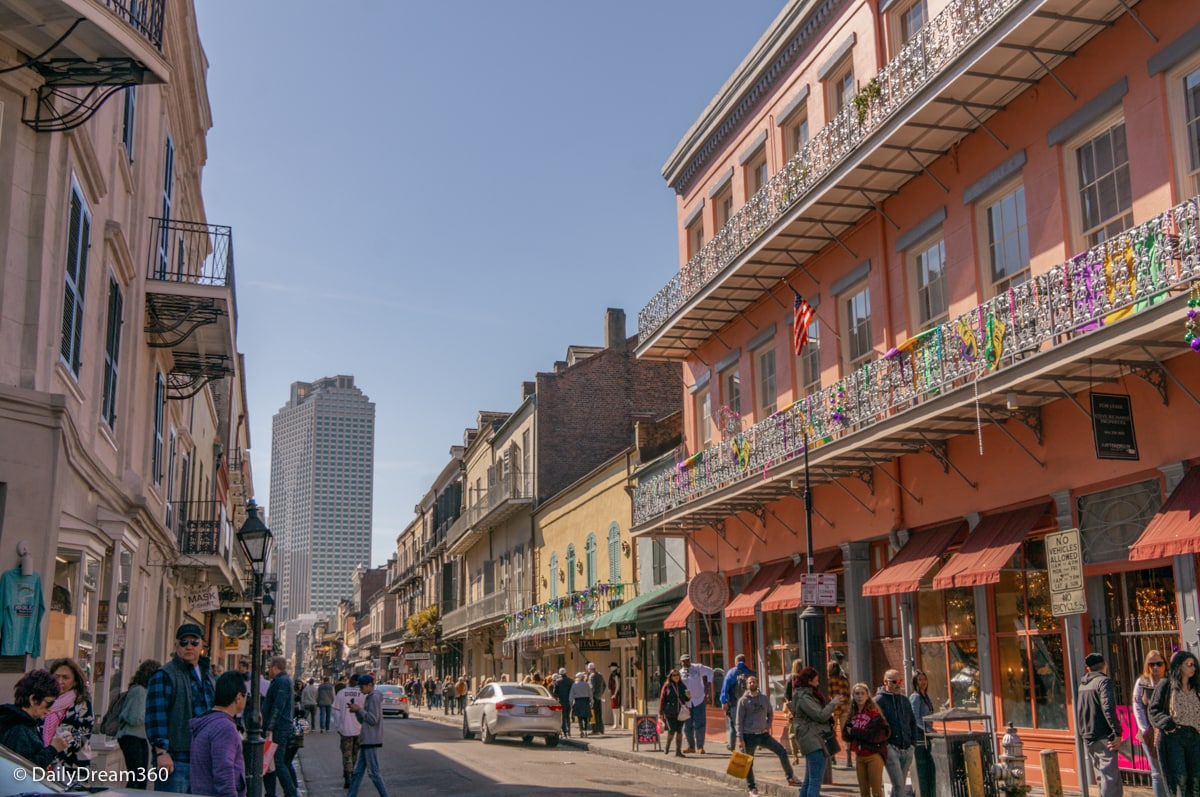 Getting Around New Orleans
I'm not sure you will want to drive in the city, especially in the French Quarter. The streets are narrow and congested with people, especially Bourbon Street, which is closed nightly for pedestrian traffic only. Your best bet is to plan to walk or Uber around the city.
During my 3 days in New Orleans, the famous St. Charles streetcar was under construction. Still, there is a very affordable (US$1.25) bus and streetcar system in the city, which helps to get around to the city centre, city park, garden districts and other neighbourhoods.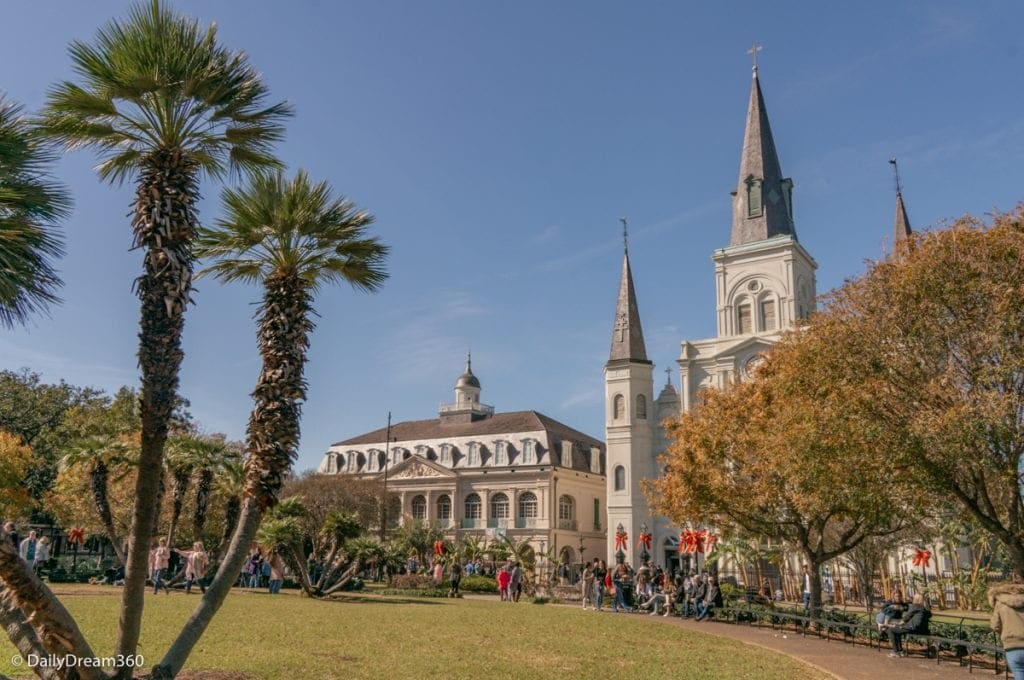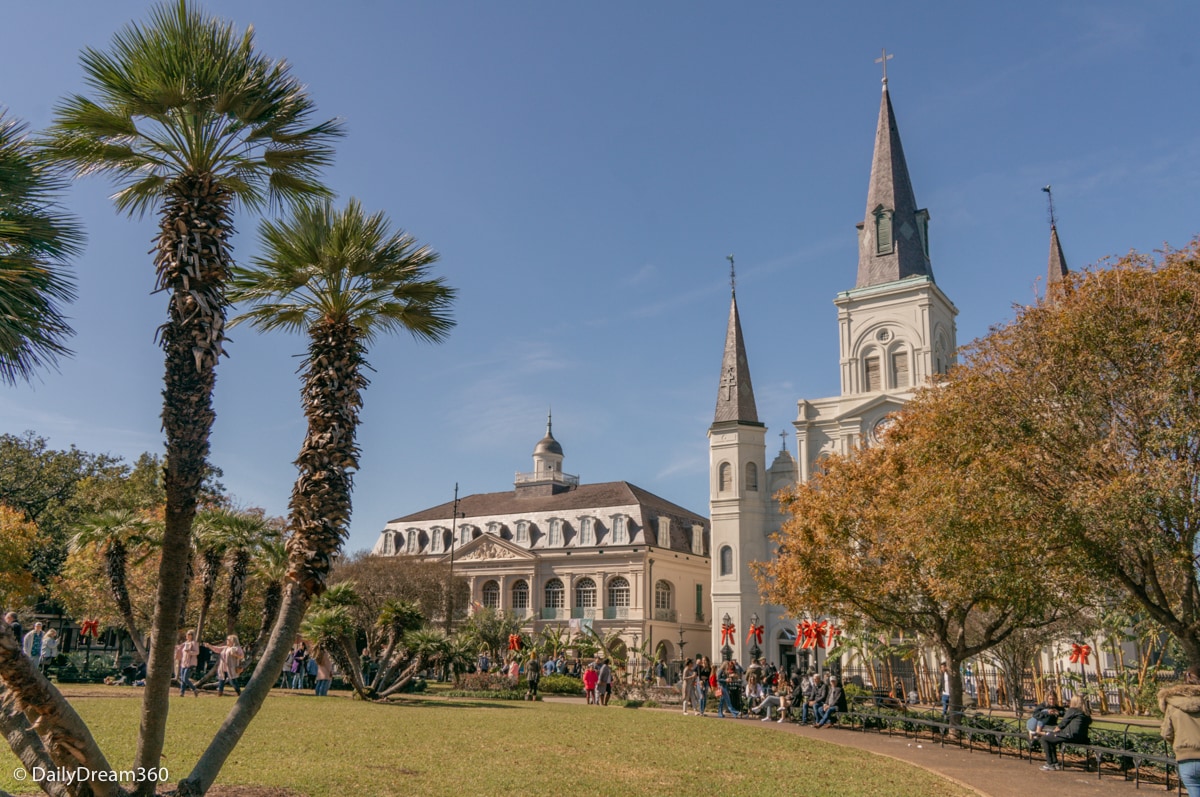 About New Orleans Neighbourhoods
New Orleans French Quarter
The French Quarter is what most people come to New Orleans to see. For your first trip to New Orleans, you will likely spend the most time here. The historic district of the city is known for its notorious nightlife, coloured buildings filled with cafes, restaurants, galleries and musicians playing in the street.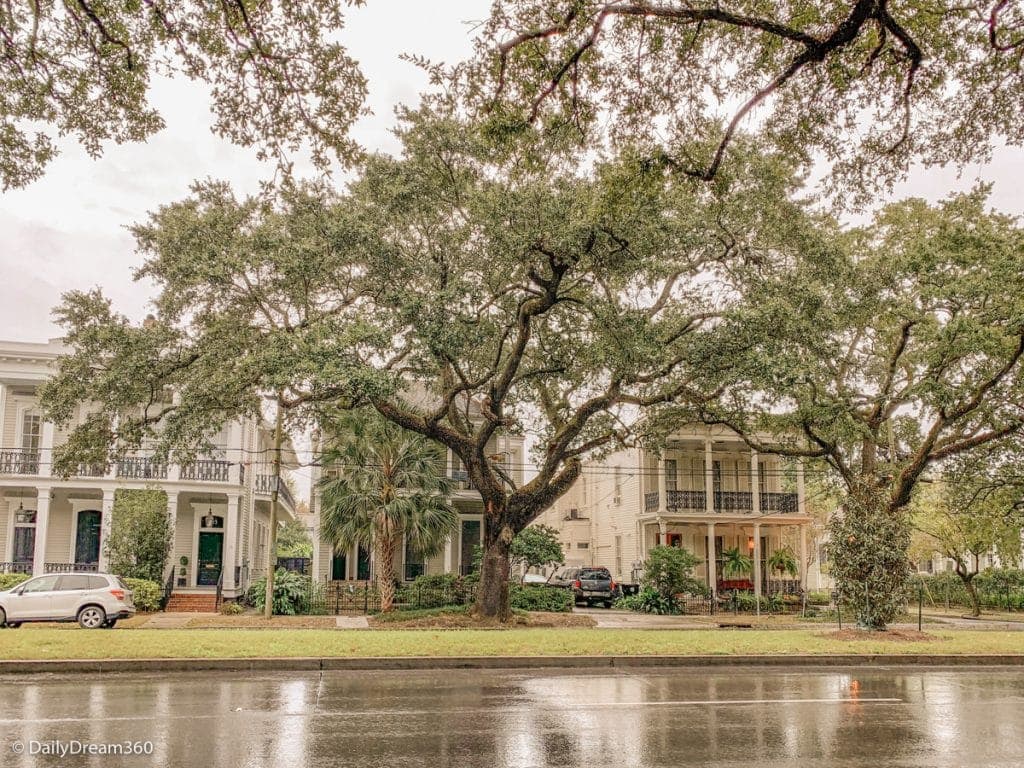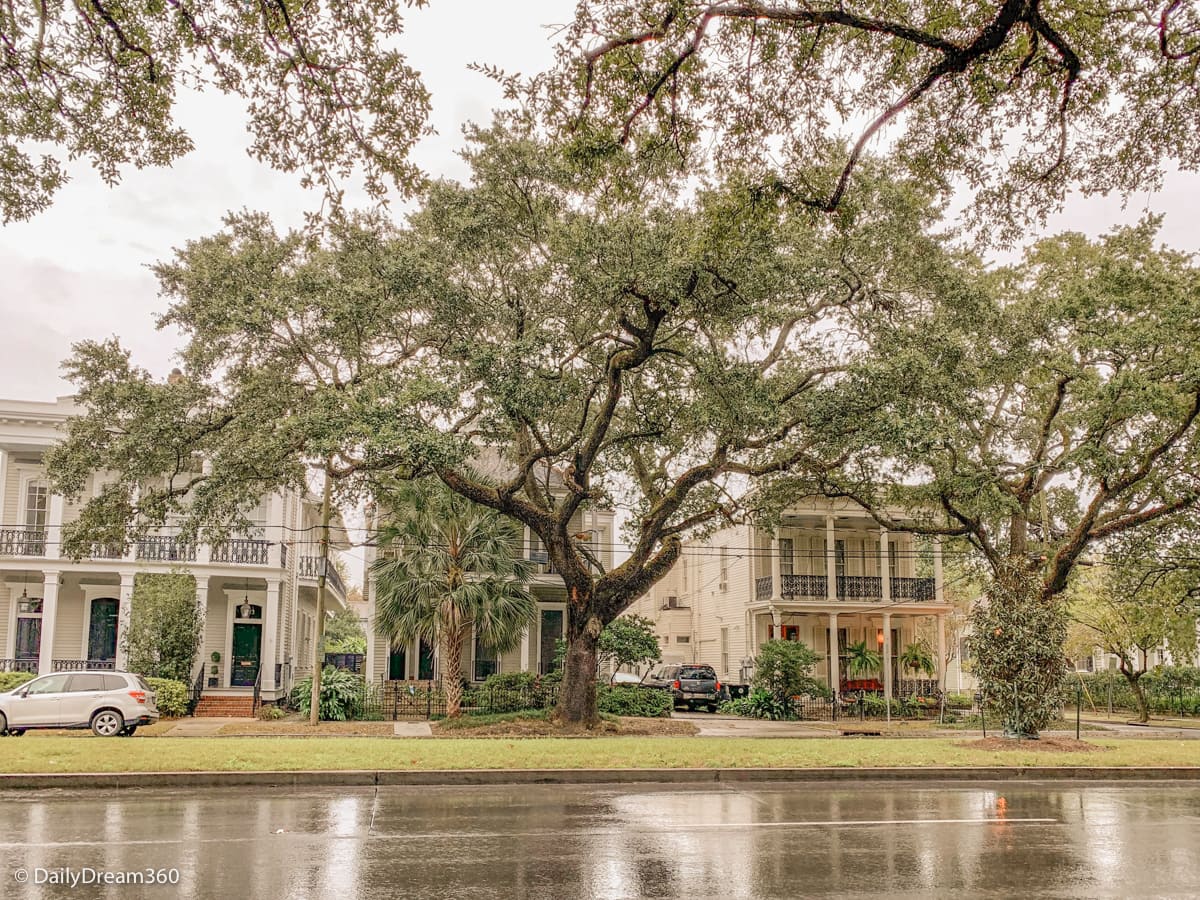 New Orleans Garden District
Massive Oak trees lined the residential streets, with historic mansions and spotted with beautiful gardens. The highlight in this neighbourhood is a six-mile stretch of boutique shops and galleries clustered along Magazine Street. If you have 3 Days in New Orleans plan to spend some time here.
New Orleans Central Business District
Located adjacent to the French Quarter, the Central Business District also the city's downtown area. Bordered by Canal Street, a hub for large hotels, well-known American shops and eateries, you will find plenty of modern restaurants, boutique hotels and bars in this part of New Orleans.
Where to Stay 3 days in New Orleans
If this is your first trip to New Orleans you should be aware that hotels along or close to Bourbon Street will have a lot of noise from partygoers on the street at night. Pack earplugs if you are looking for a room overlooking the party street. If you are not into people watching or participating in the party, you may want to choose a location on one of the quieter streets in the French Quarter or the Central Business District.
Check Rates: Search for Hotels in the French Quarter on TripAdvisor.
French Quarter Hotels
Along the other side streets in the French Quarter, you'll find it quieter at night. We stayed at the Dauphine Orleans with a Courtyard facing room. During 3 days in New Orleans, there were no issues with noise at this hotel.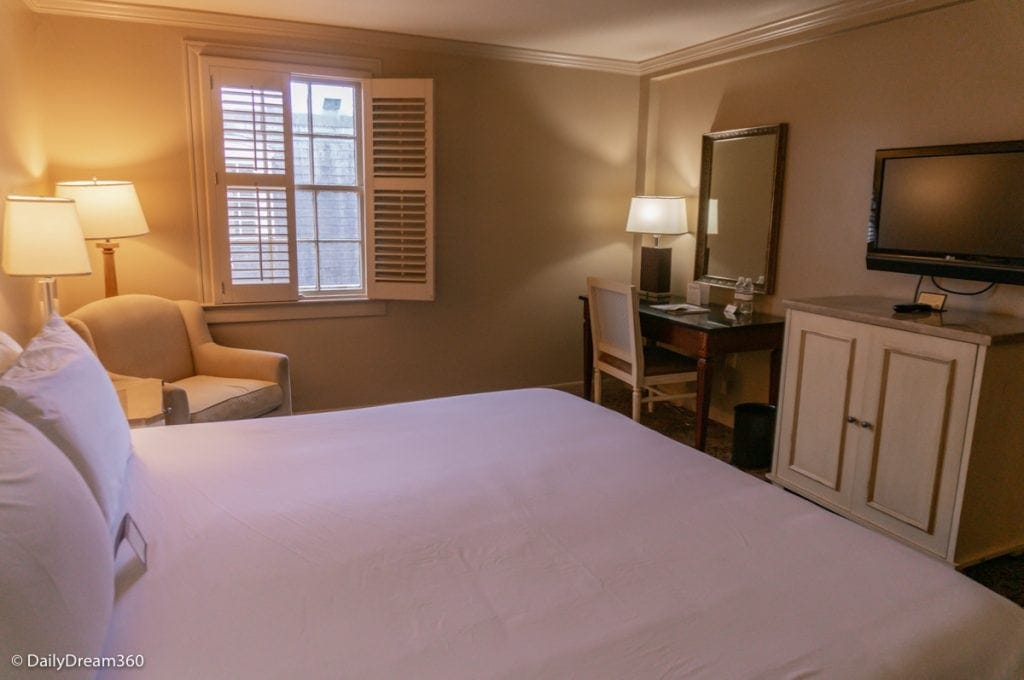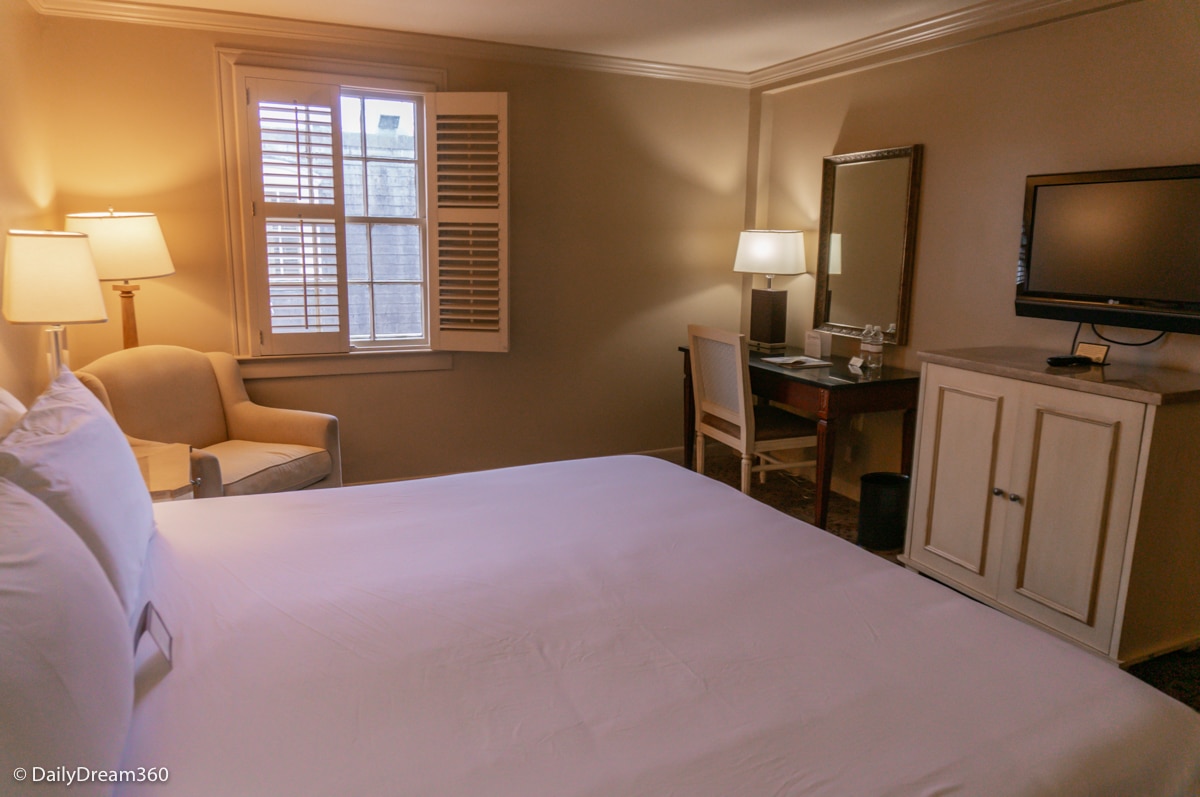 Dauphine Orleans
This small boutique hotel is made up of two buildings: the main building and the carriage house. You will see some of the beautifully renovated rooms in the pricier carriage house building and find that while there are older contemporary furnishings in the main house, these too are quite comfortable. 
The standard King room had a comfy foam mattress, and I received two complimentary bottles of water each day. The room also had the following amenities:
Small Refrigerator
42″ flat-screen TV with cable
Hairdryer and Toiletries in bathroom
Bathrobe
Iron and ironing boards
Drip coffee maker.
A small in-room safes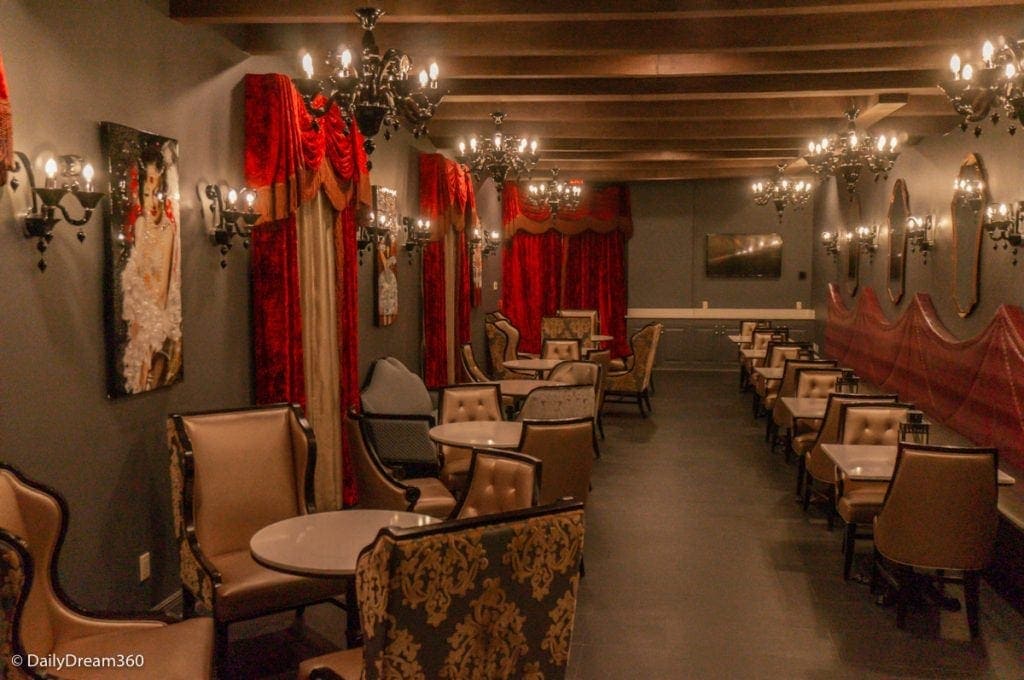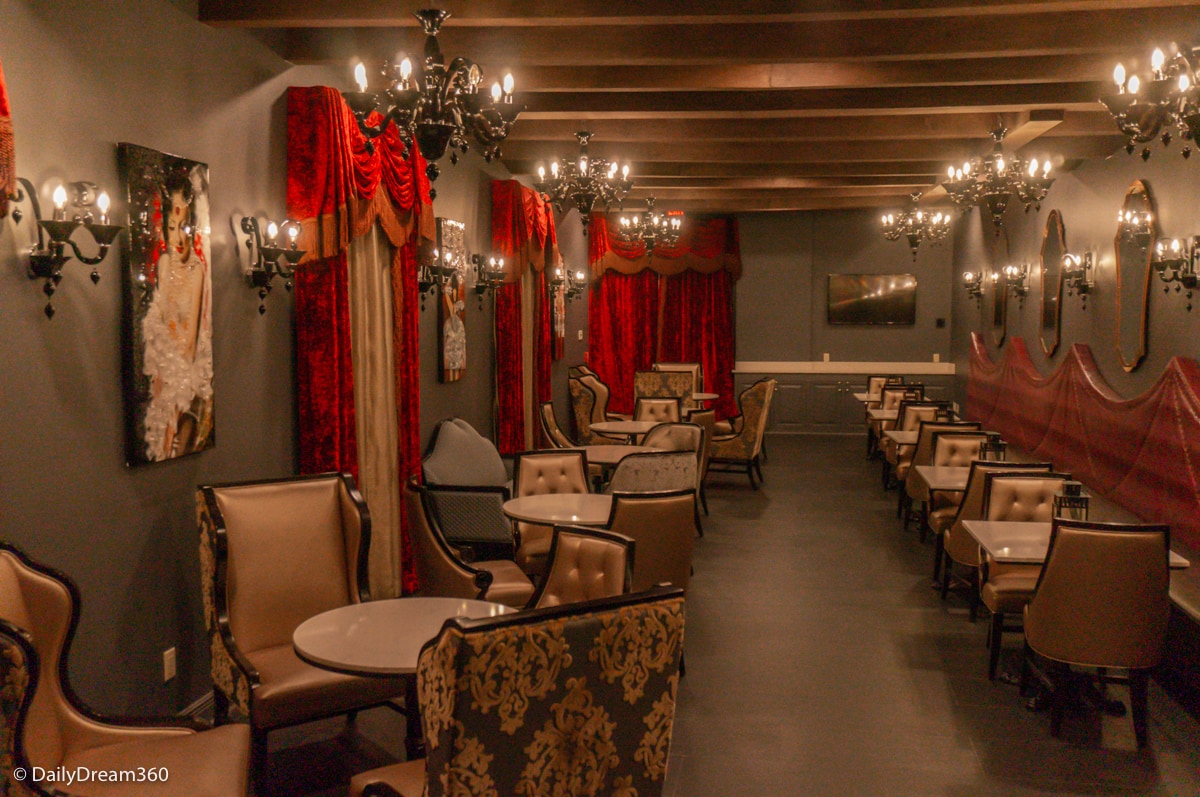 The 19th-century buildings have quite a history, the bar area was historically a bordello, and artist John James Audubon was said to have painted there. 
See reviews and rates: Website | TripAdvisor | Hotels.com | Expedia
I loved our location inside the French Quarter of New Orleans. We were one block from Bourbon Street so far enough away from the noise at night. We were a few blocks from Canal Street and the Central Business District and we could pretty much walk everywhere from this one convenient spot.
What to Pack for a Trip to New Orleans
The most important thing you will pack for your trip to New Orleans is a pair of good walking shoes. You will find yourself walking through the many streets of the French Quarter on uneven paved sidewalks and cobblestone roads. You'll want a pair of shoes that will give you excellent arch support that can walk in for miles and miles.
Depending on the purpose of your trip and your planned activities, New Orleans has many high-end dining establishments, music venues and clubs. Plan to bring something dressy to wear for these types of places.
A Note about Tipping in New Orleans
Depending on where you are travelling from, you should know that the minimum wage in the State of Louisiana is meagre. For wait staff, this is even worse. The minimum wage is $7.25/hour; however, the wait staff earn as little as $2.13/hour plus tips. Take into account that the wait staff also has to split their tips with other employees in the restaurant.
In New Orleans, you will be expected to tip wait staff, tour guides, uber and pedicab drivers, so be sure to leave room in your budget for tipping as their livelihood depends on it.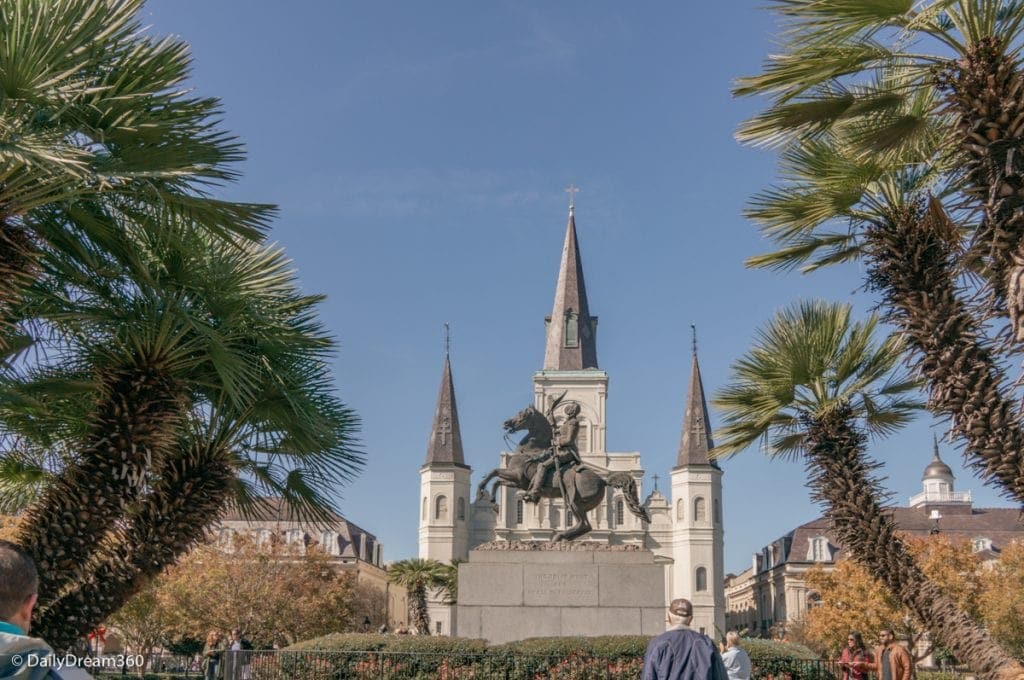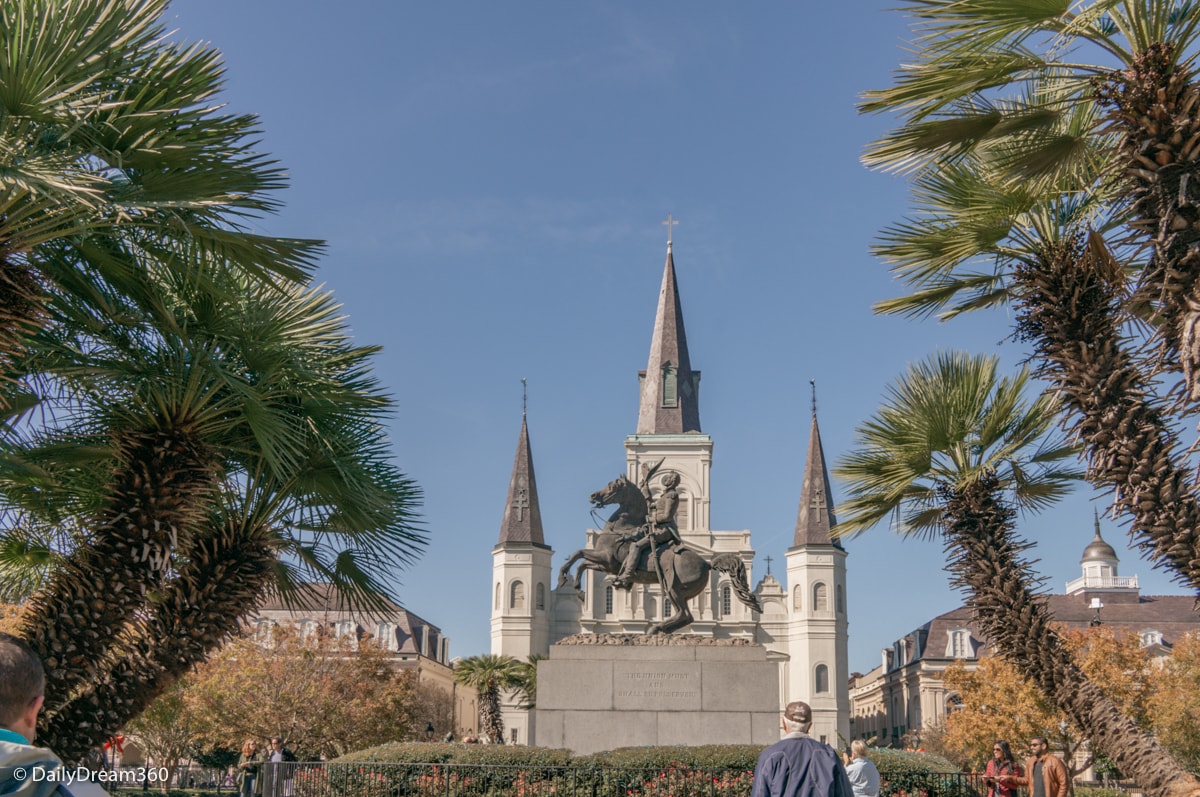 Live it.
Things to Do First Time in New Orleans
Things to do in the French Quarter of New Orleans
There is plenty to discover in the French Quarter, the grid-like system of streets, are packed with restaurants, cafes, art galleries and shops to explore. There are several notable places to see as well, which include Jackson Square, Bourbon Street and the French Market.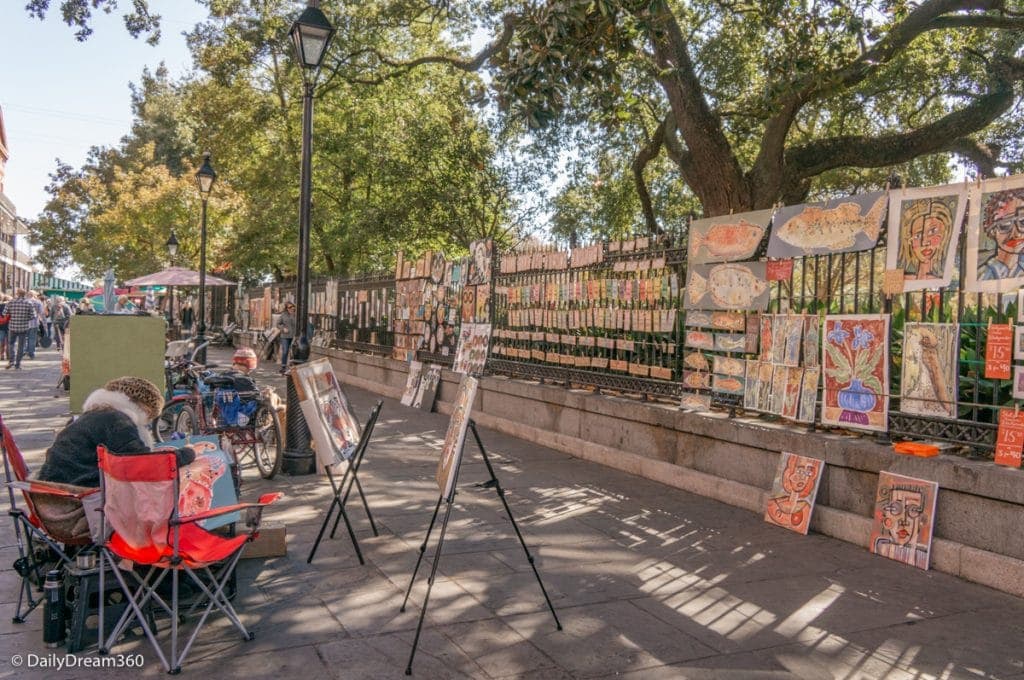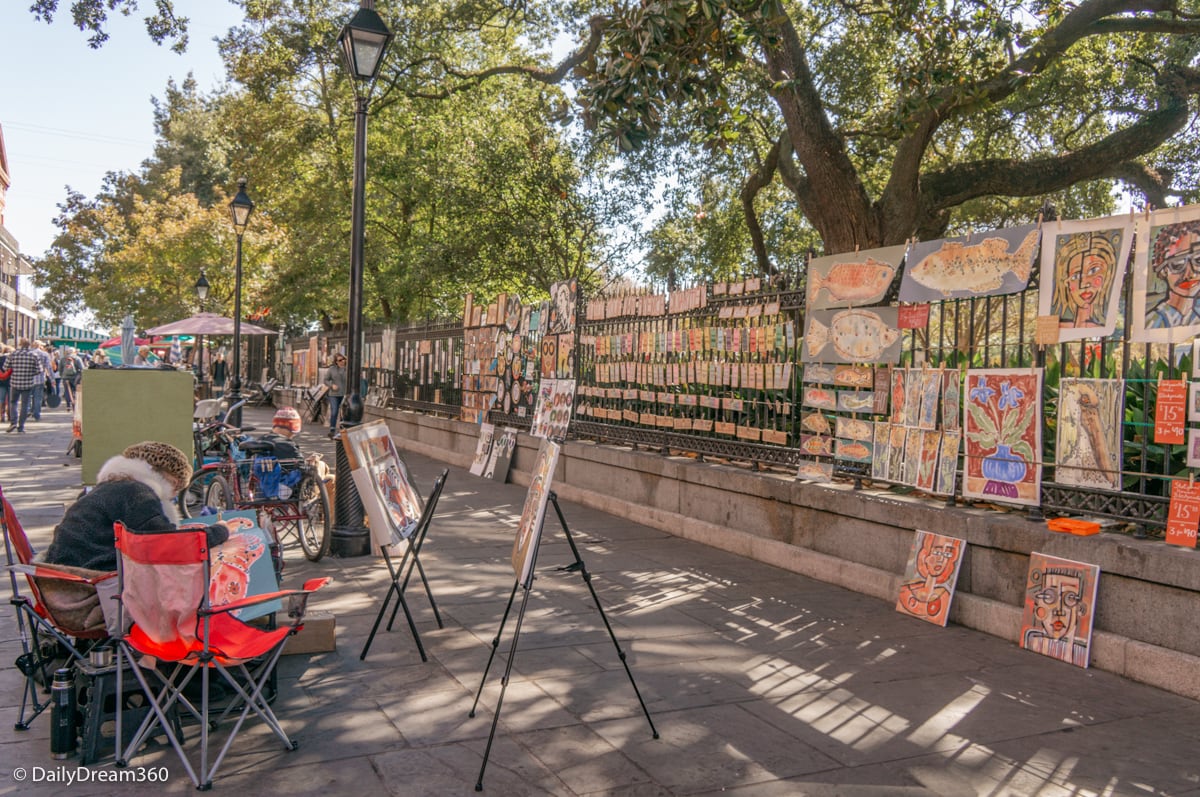 Jackson Square
Located near the waterfront in the French Quarter, this park is a National Historic Landmark as the location where Louisiana became a United States territory in the Louisiana Purchase. 
In the large park, you will find several musicians and buskers entertaining the crowds. They often place themselves in front of the St. Louis Cathedral with sketch artists and other artists selling their crafts. In the centre of the park, you will see the famous statue of Andrew Jackson on his horse. 
Browse through the Shops on Royal Street 
If you are a lover of antiques and art, then you must take a stroll along Royal Street. There you'll find plenty of little art galleries and local shops filled with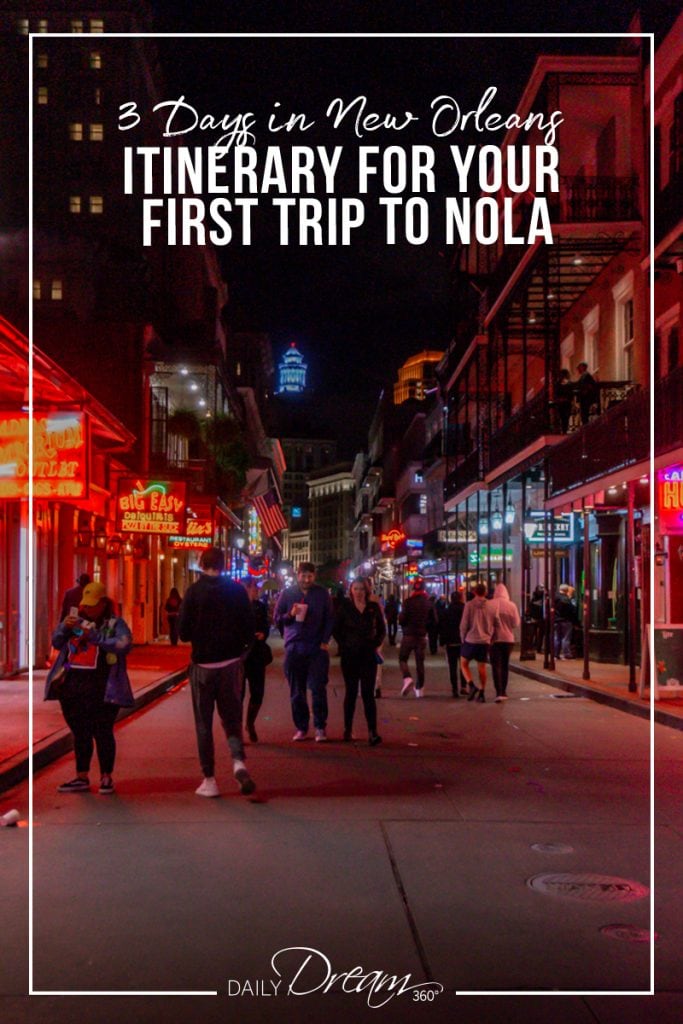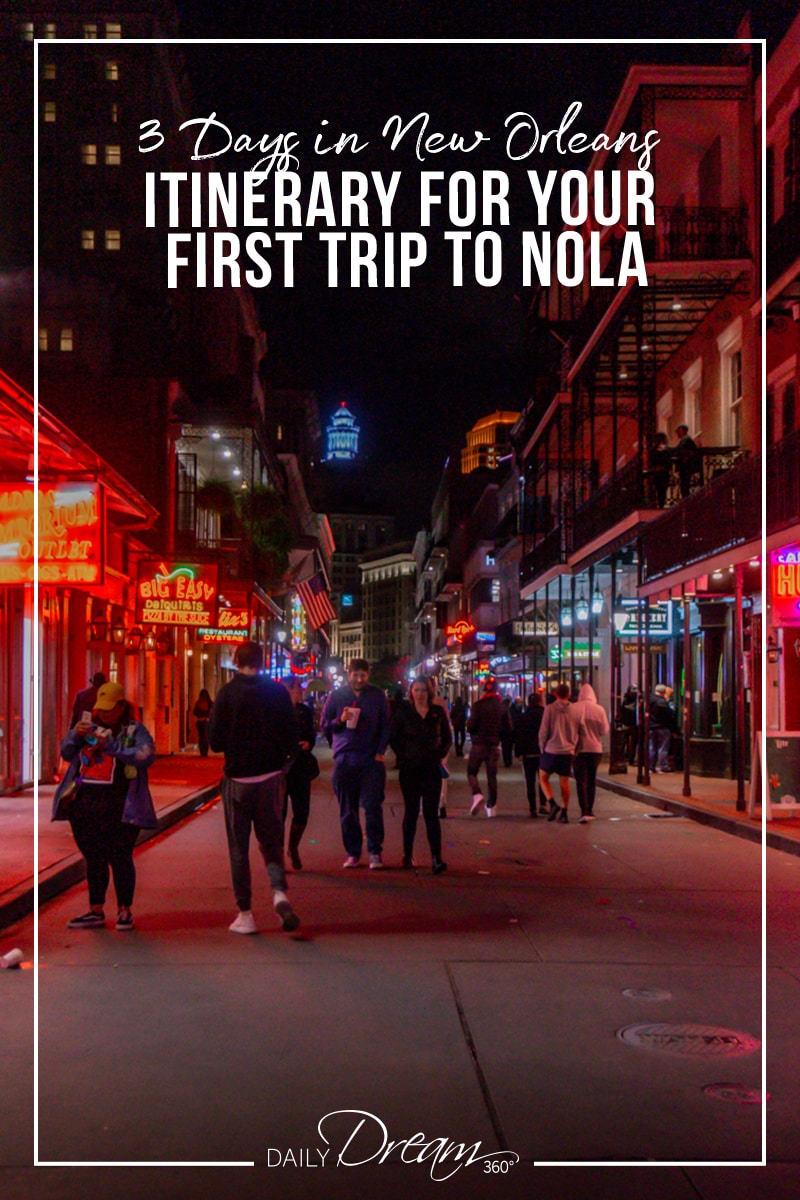 Explore Bourbon Street at Night
Famous for its many bars and strip clubs and its nightly street party, be sure to take a stroll on this street at least once during your visit. Each night the road is closed to pedestrians who bar hop along the street.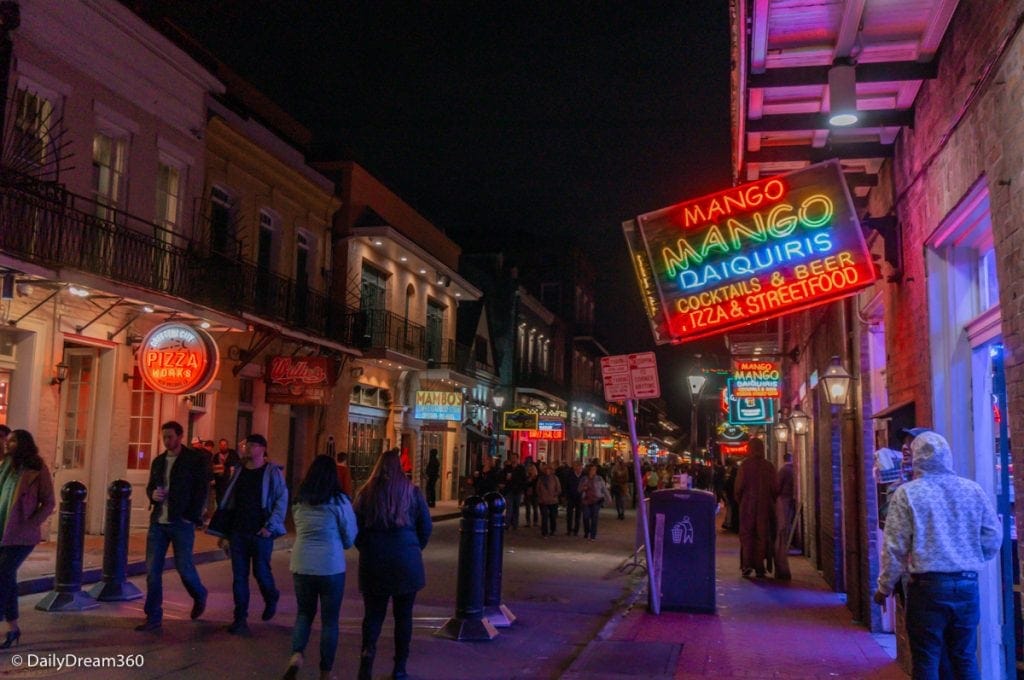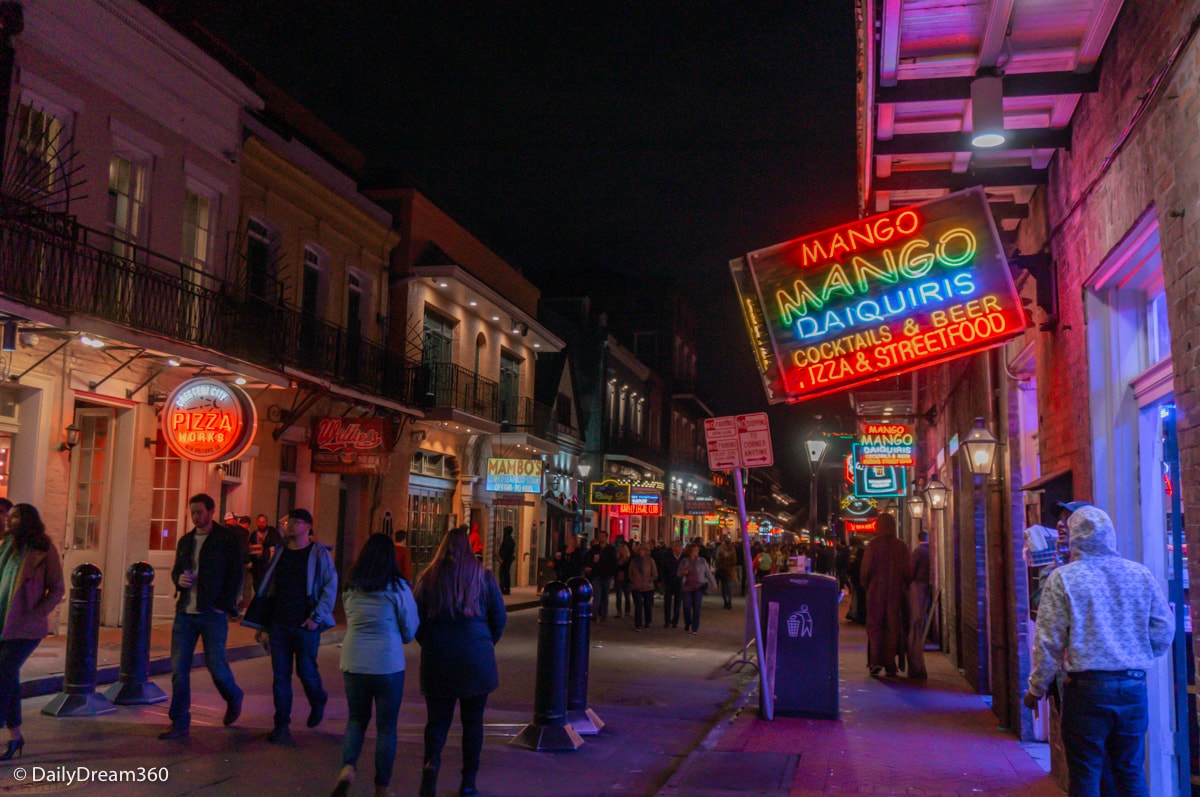 Above on the many balconies overlooking the street, several people can be seen with drinks as they people watch the road below.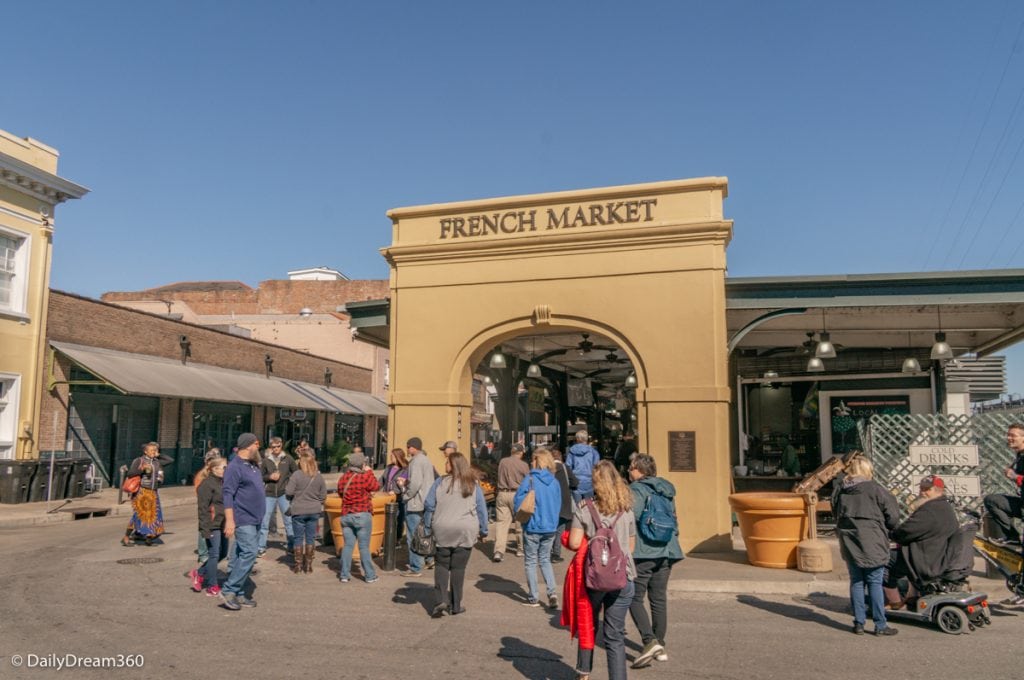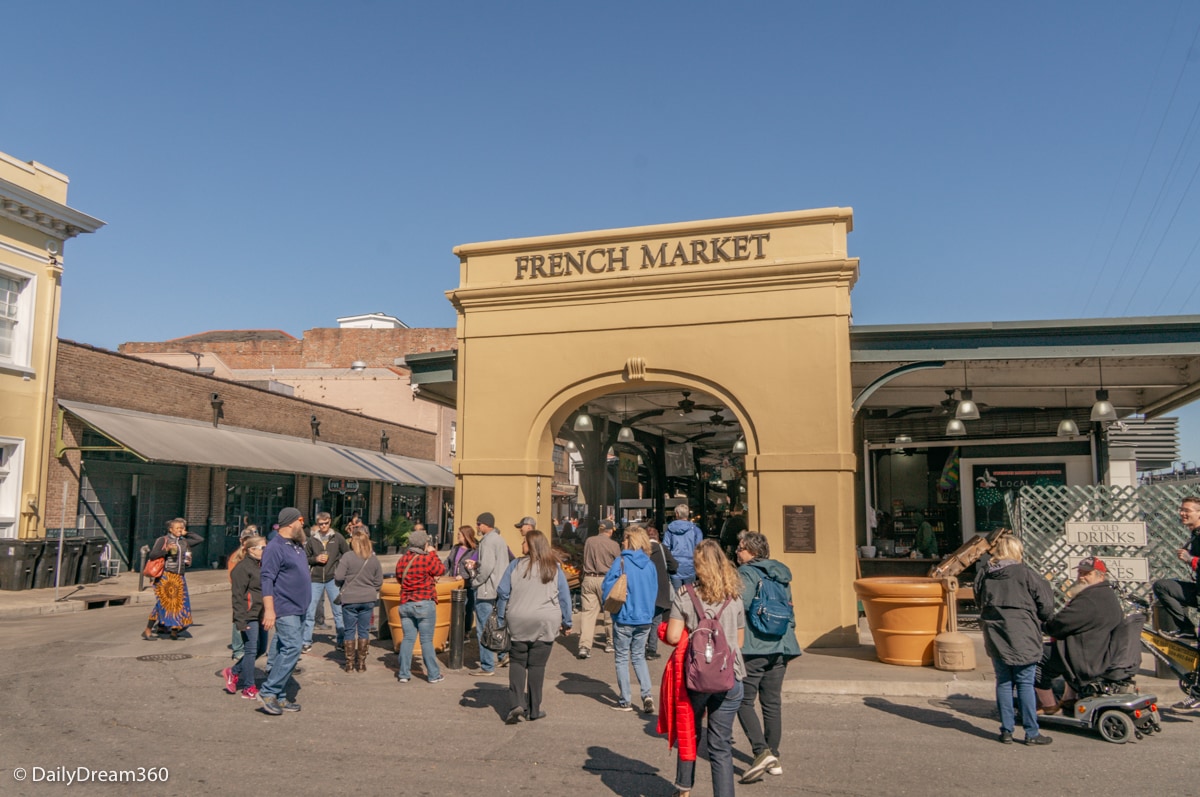 The French Market New Orleans
If you are a fan of flea markets, make your way to the waterfront where you will find six blocks of buildings that make up the French Market.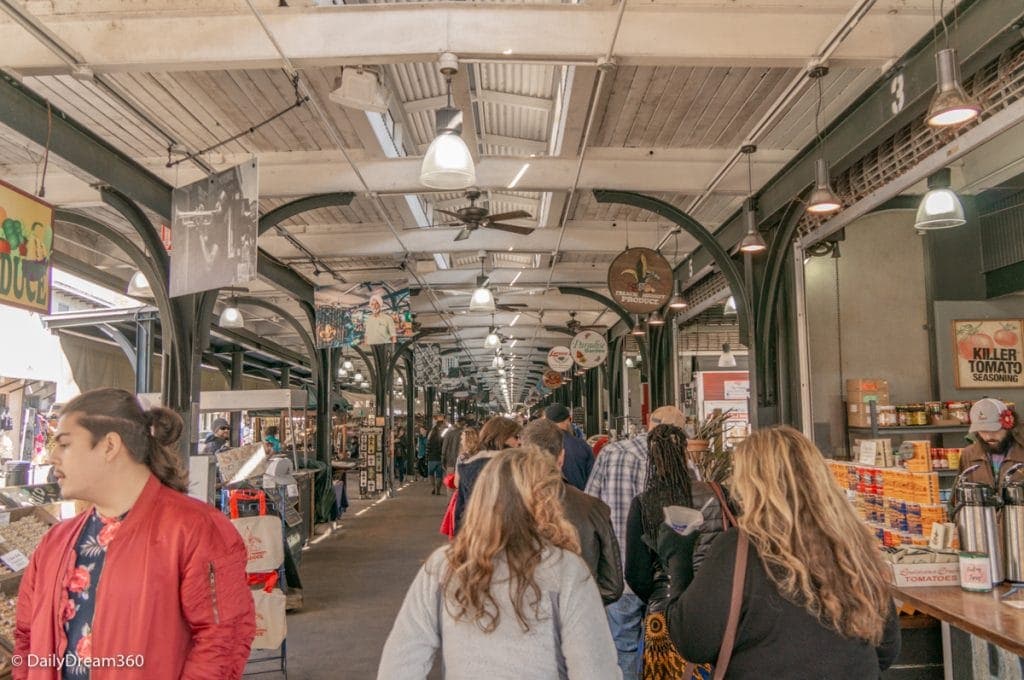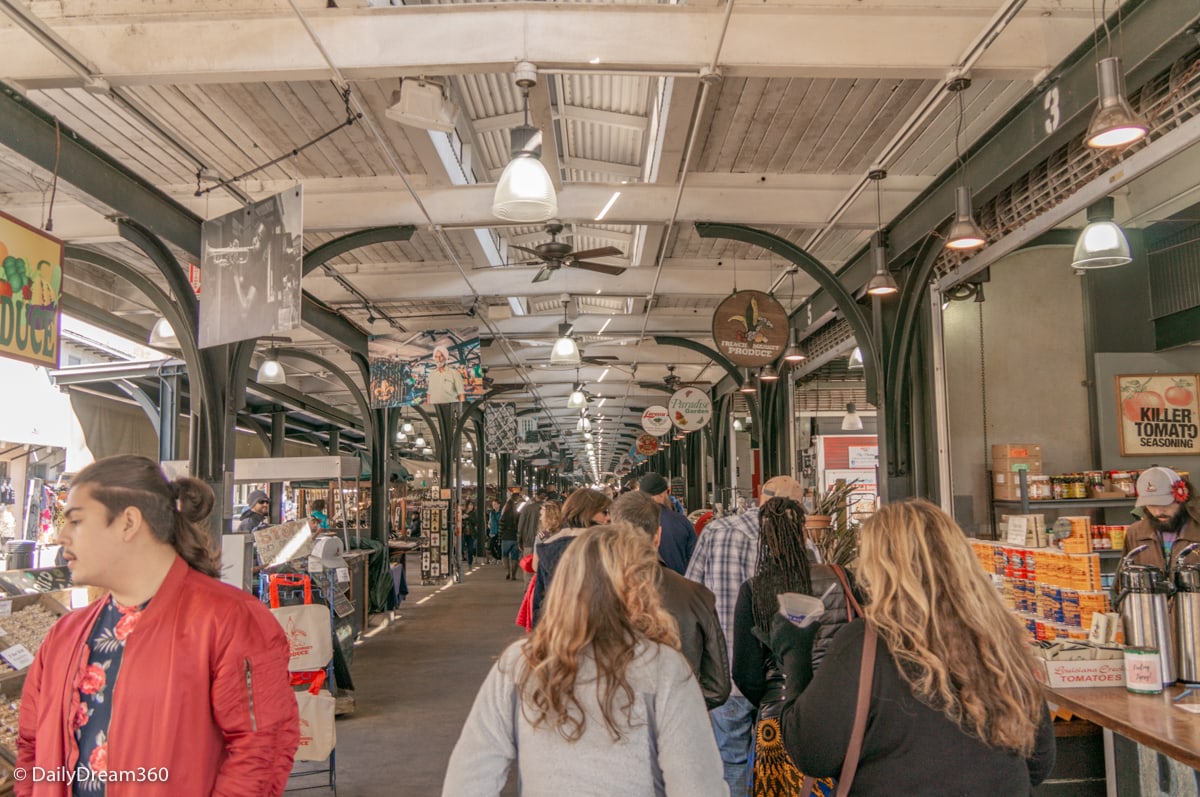 Inside you will find a food pavilion filled with local delicacies and a second market area filled with souvenirs and crafts from local artisans.
Tours and Activities in New Orleans
 Hop on Hop off Bus
A great way to get oriented around the city of New Orleans is a Hop on Hop off Bus tour. The entire loop will take you about 2 hours and ride you through the French Quarter, Garden District and Central Business District of New Orleans. It can save you a lot of walking as you can plan your day and go where you like. Surprisingly City Park is not accessible with the Hop-on-Hop-off tours.
Check Reviews and Rates: Hop on Hop Off Bus in New Orleans
City Segway Tour New Orleans
I like Segway tours as they let you cover more distance when exploring a new city. In New Orleans, the Segway tour was an experience as we drove through the narrow streets of the French Quarter and dodging pedestrians and cars along the way. The tour, however, covers a lot of ground from inside the French Quarter to Jackson's Square, Louis Armstrong Park, the French Market and the riverfront.
Check Reviews and Rates: Website | City Segway Tour New Orleans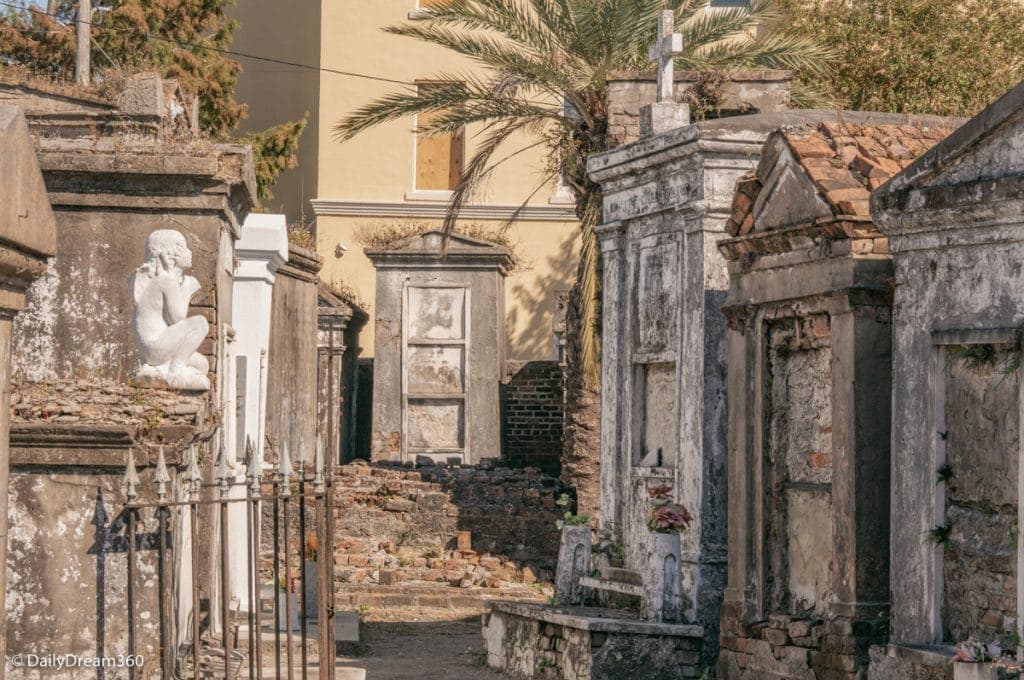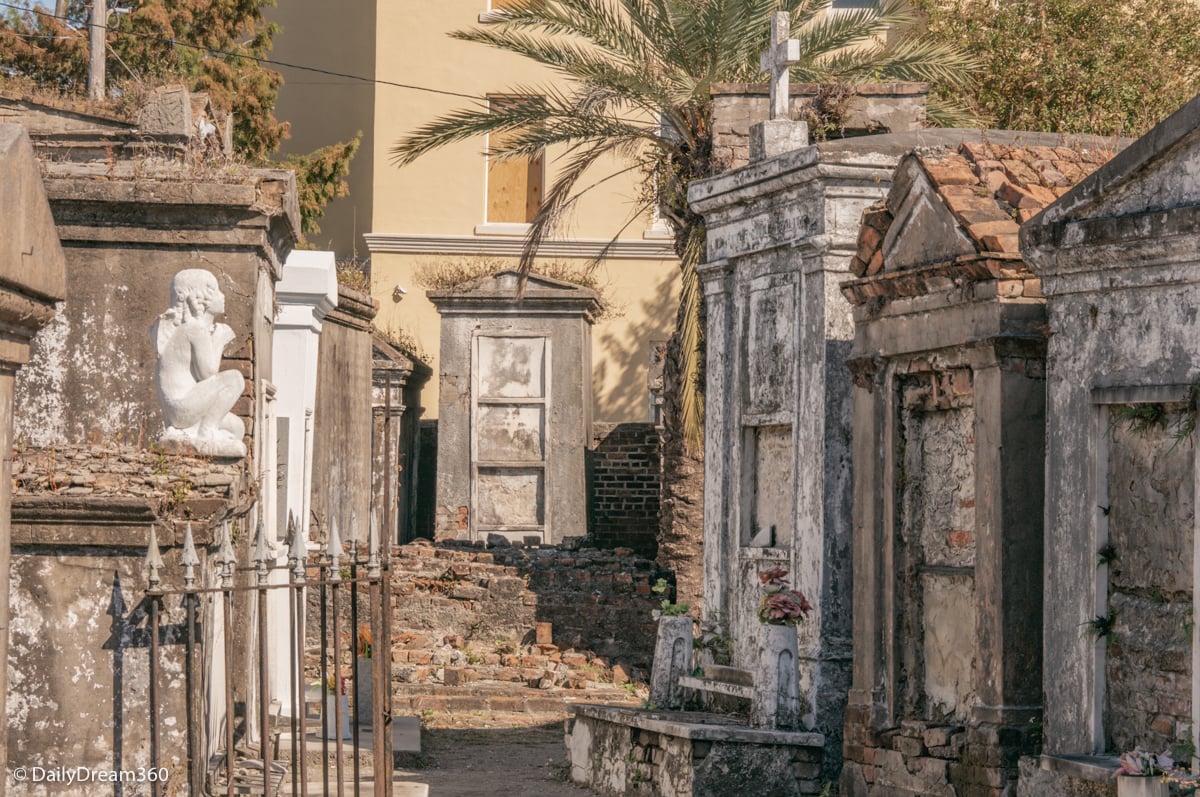 Two Chicks Cemetery Walking Tour
With smaller groups in their tours, you will get a more personalized tour experience with this tour company. We did the St. Louis #1 Cemetery Tour as you can only access it with a licensed guide. Our tour guide Loretta took us through the cemetery and pointed out its history, challenges due to geography and flooding and pointed out some of the main gravesites. Visit the Two Chicks Walking Tours website for more information on tours available in the city.
Check Reviews and Rates: Website | Reviews
Some of these sites include the tombs of Homer Plessy, Marie Laveau, Bernard de Marigny and the Italian Mutual Benevolent Society Tomb which appeared in a freaky scene from Easy Rider. We also learned about Nicholas Cage's purchase of two plots and his pyramid tomb which he purchased for the site.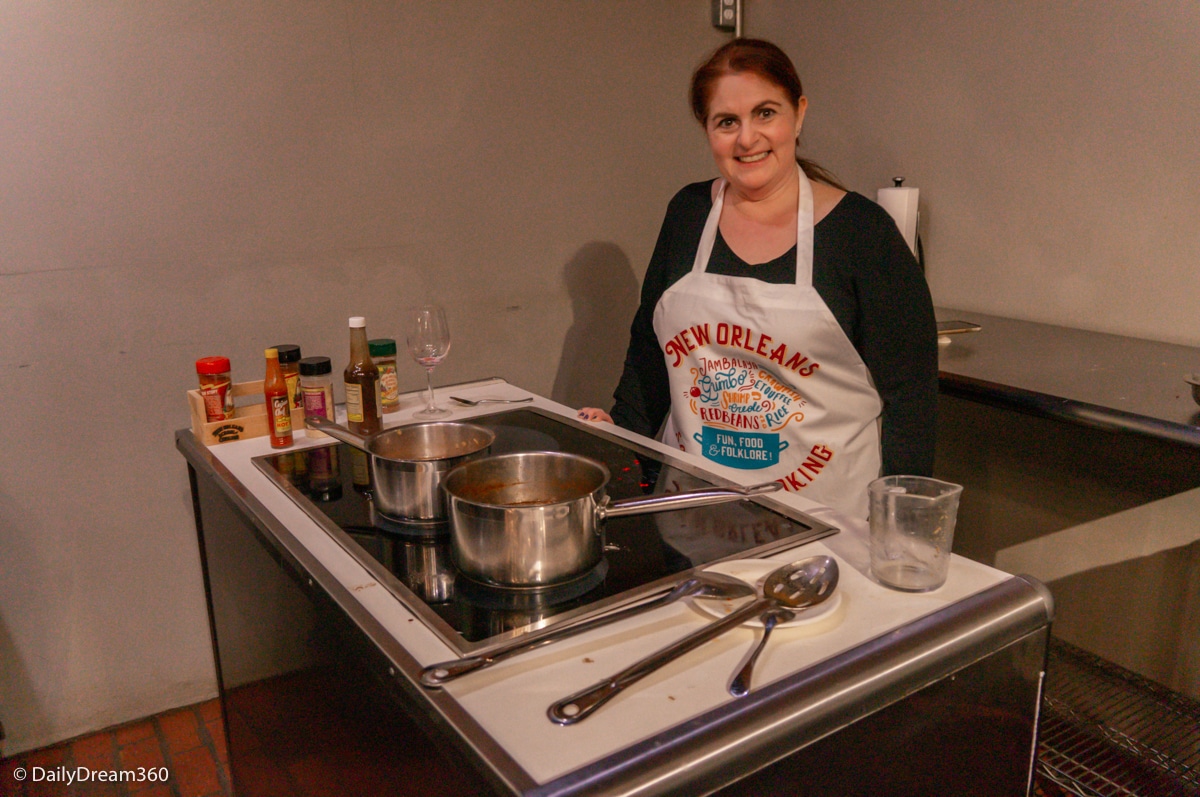 Class at New Orleans School of Cooking
One of my favourite activities in New Orleans was cooking my dinner at the New Orleans School of Cooking. We were were lead upstairs to a kitchen and dining area where we introduced ourselves and discussed the menu for the evening.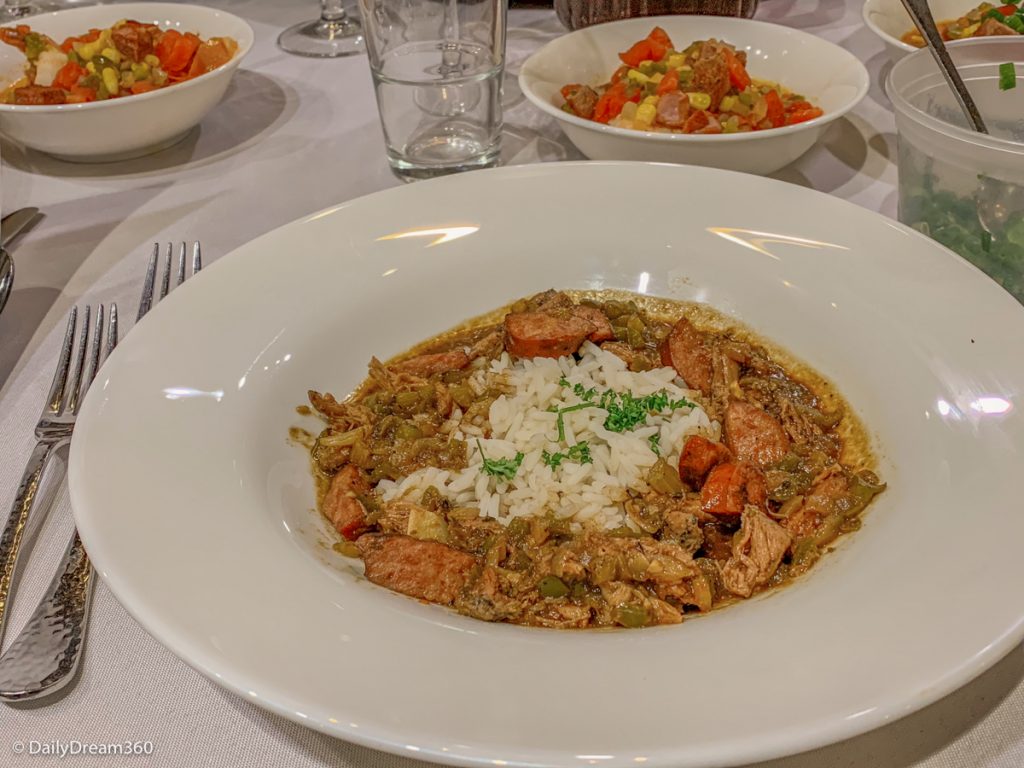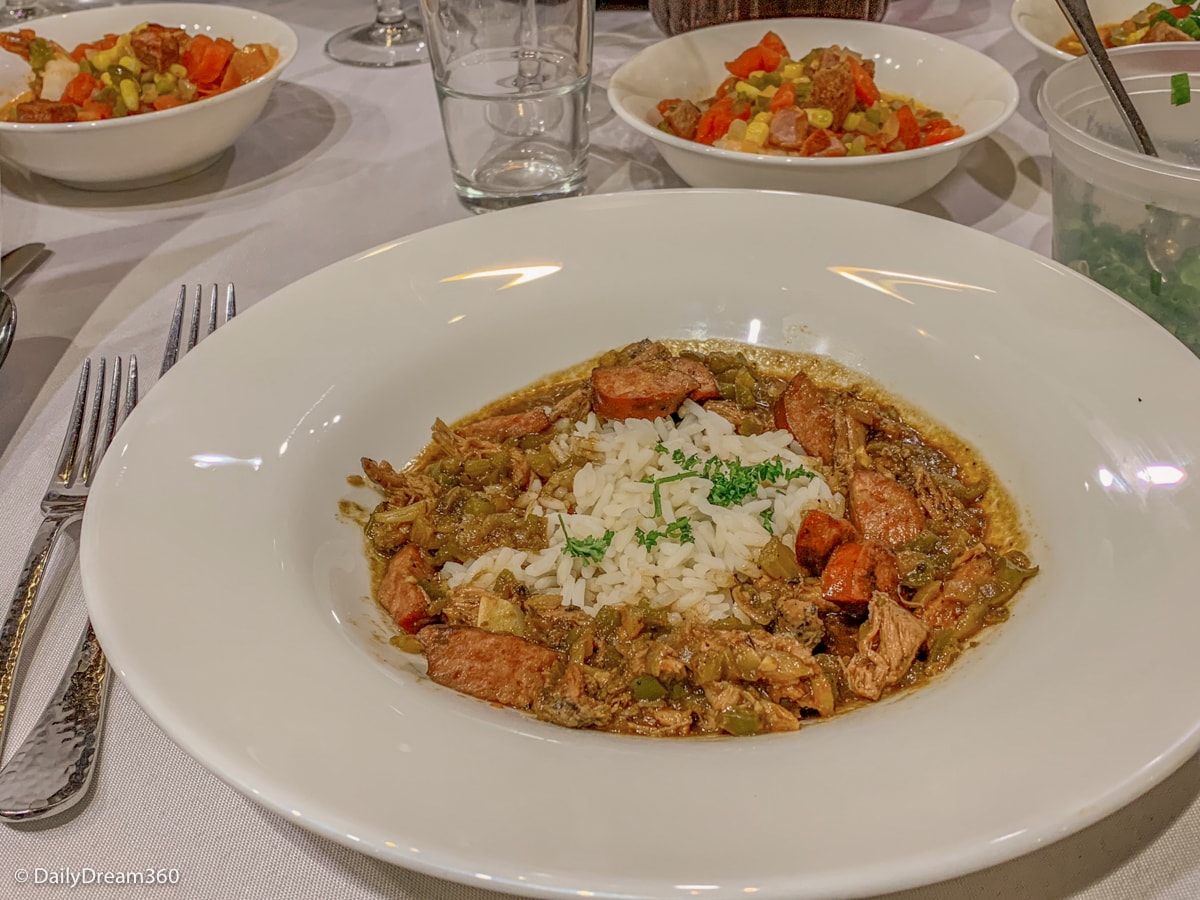 Then it was time to get to work on making three dishes. Shrimp and Tasso Maque Choix, Gumbo and Bread Pudding. Three staples in this region of Louisiana.
Check Reviews and Rates: Website | Reviews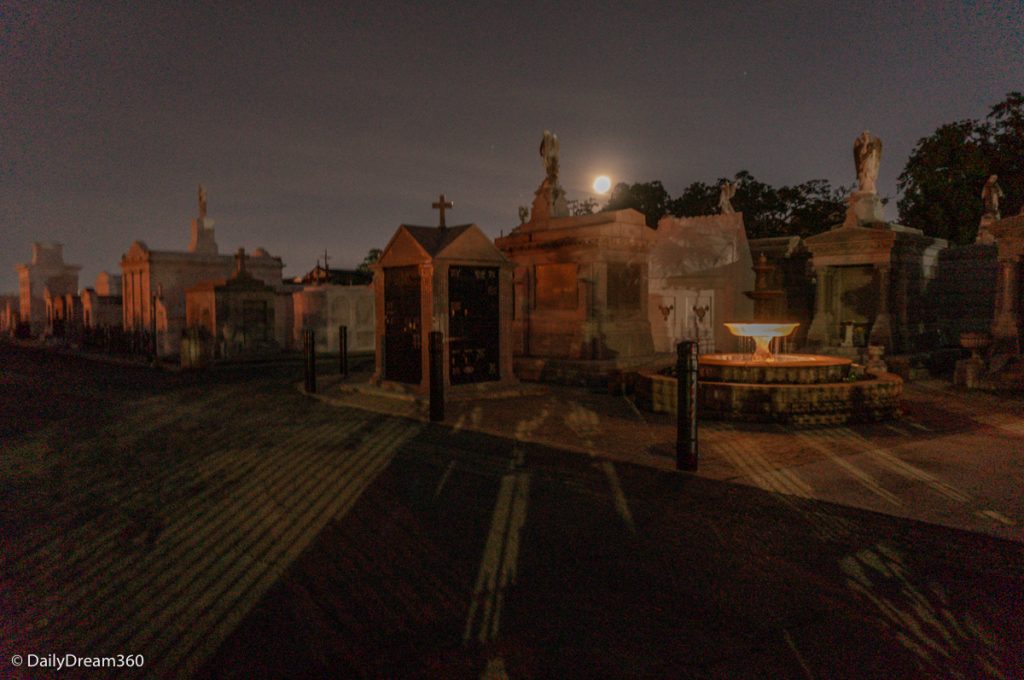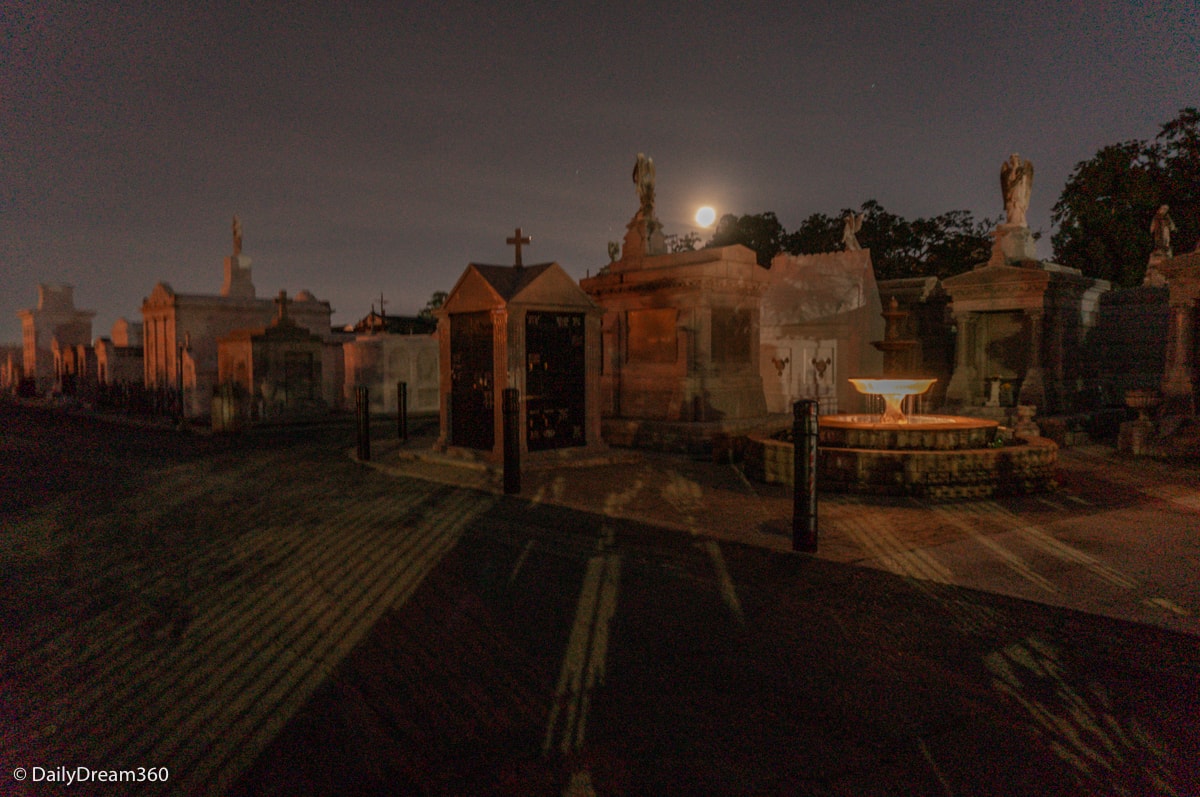 Haunted Ghost Tour
Some might find this tour a little cheesy, but a haunted tour of cemeteries at night screams New Orleans to me. We boarded the bus at 9:30 PM and were led by Pirate Chester to several haunted locations around the city, which include: Cemetary No. 1, Bridge, Park.
At each location, Pirate Chester told us stories about the ghosts that have appeared in each place. As a Ghosthunter himself, he included history about the spirit, and when they first appeared to them.
On the bus, he also had some exciting stories about hotels some of the participants were interested in. We chose not to share ours with him in hopes of getting a good night's sleep. If you like ghost stories and spooky dark cemeteries at night, you will enjoy this tour.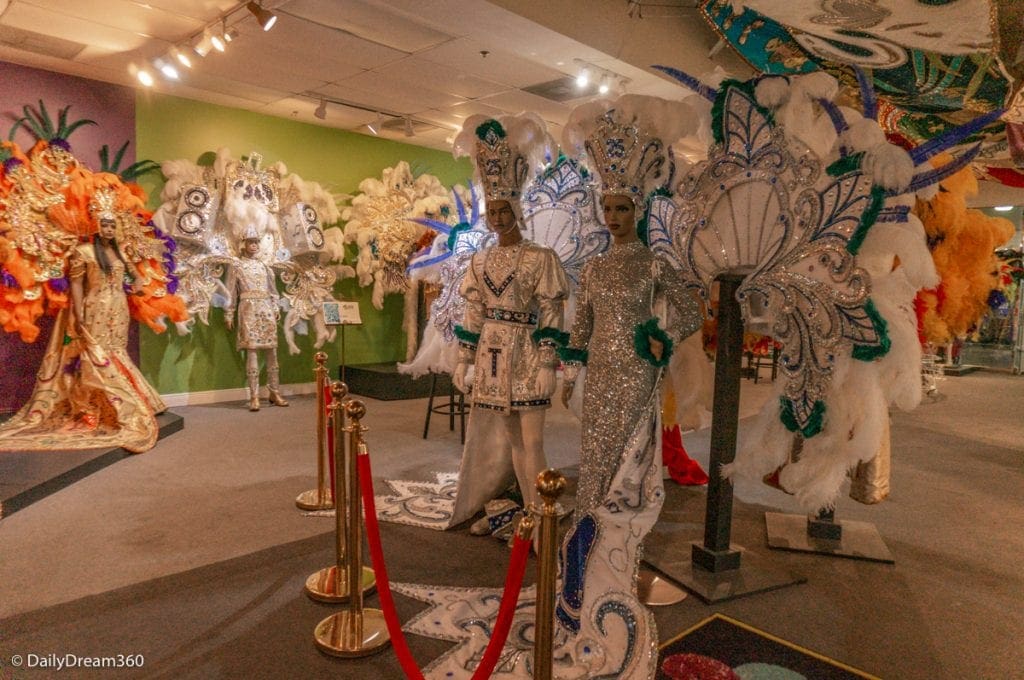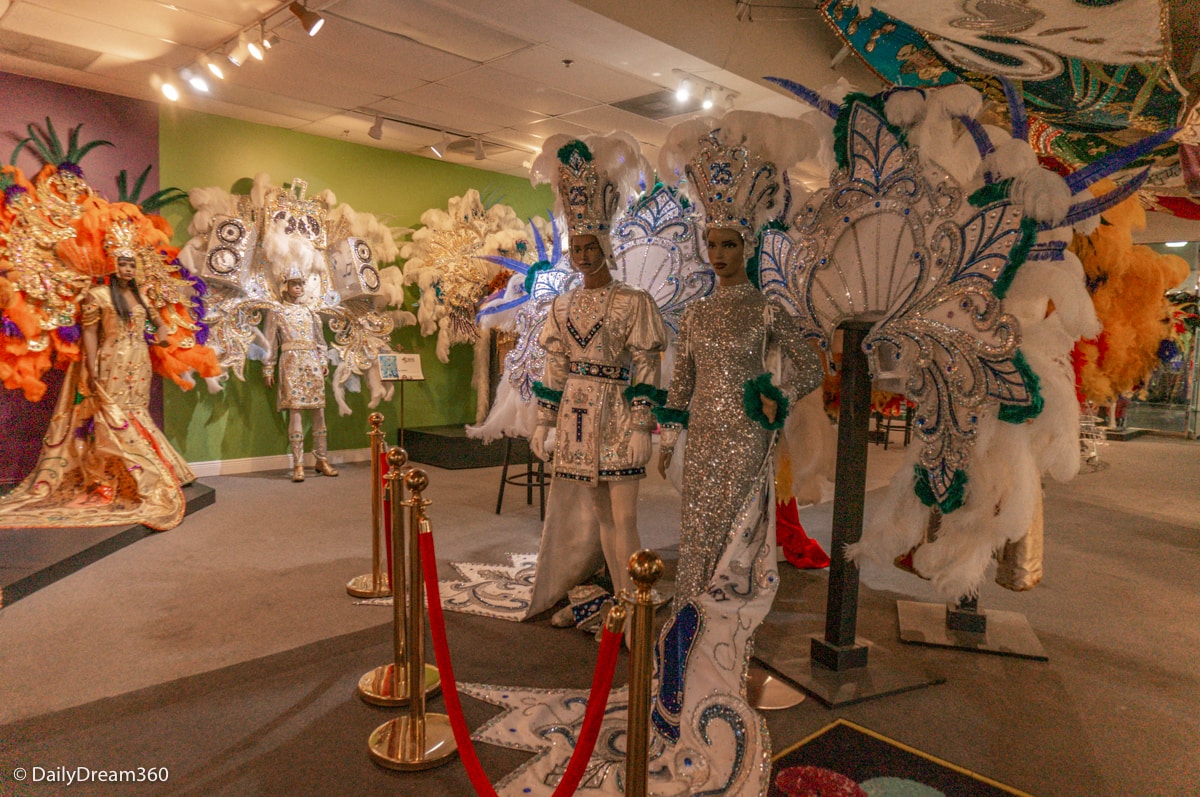 Mardi Gras Costume Museum
I'm fascinated with mardi gras costumes, and since it was located a block from our hotel, we decided to explore the Mardi Gras Costume Museum. There we saw room after room of mardi gras costumes and capes from the 1960s to the present day.
I had no idea how personalized these costumes were to the wearer. With costume designers putting in details telling the story of the person wearing it. There was also a room here where you can try on masks, headdresses and costumes and take photos.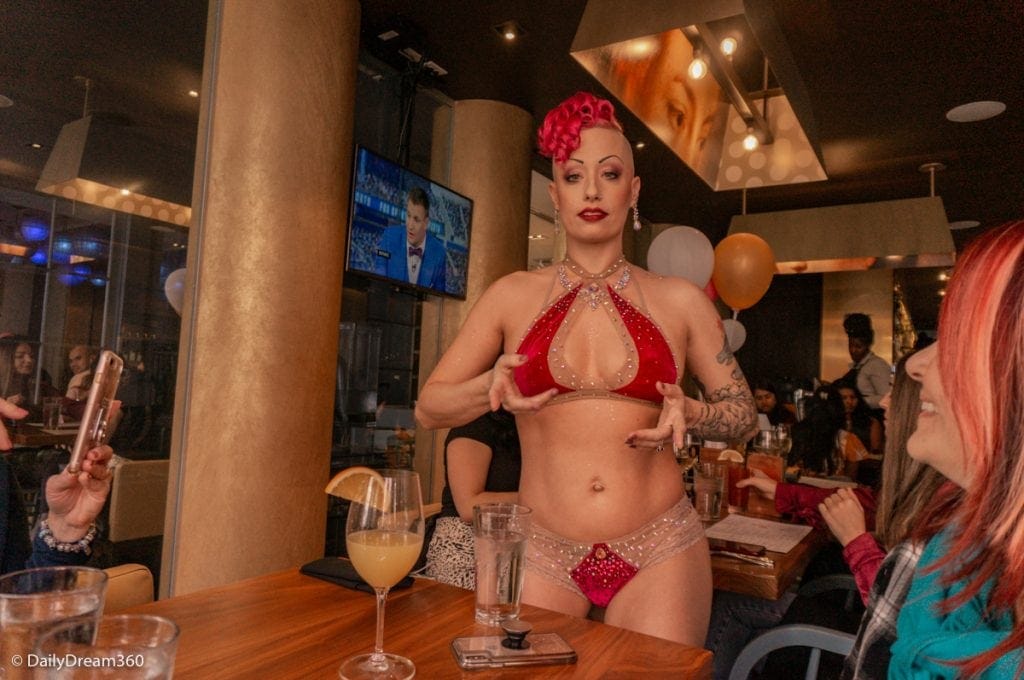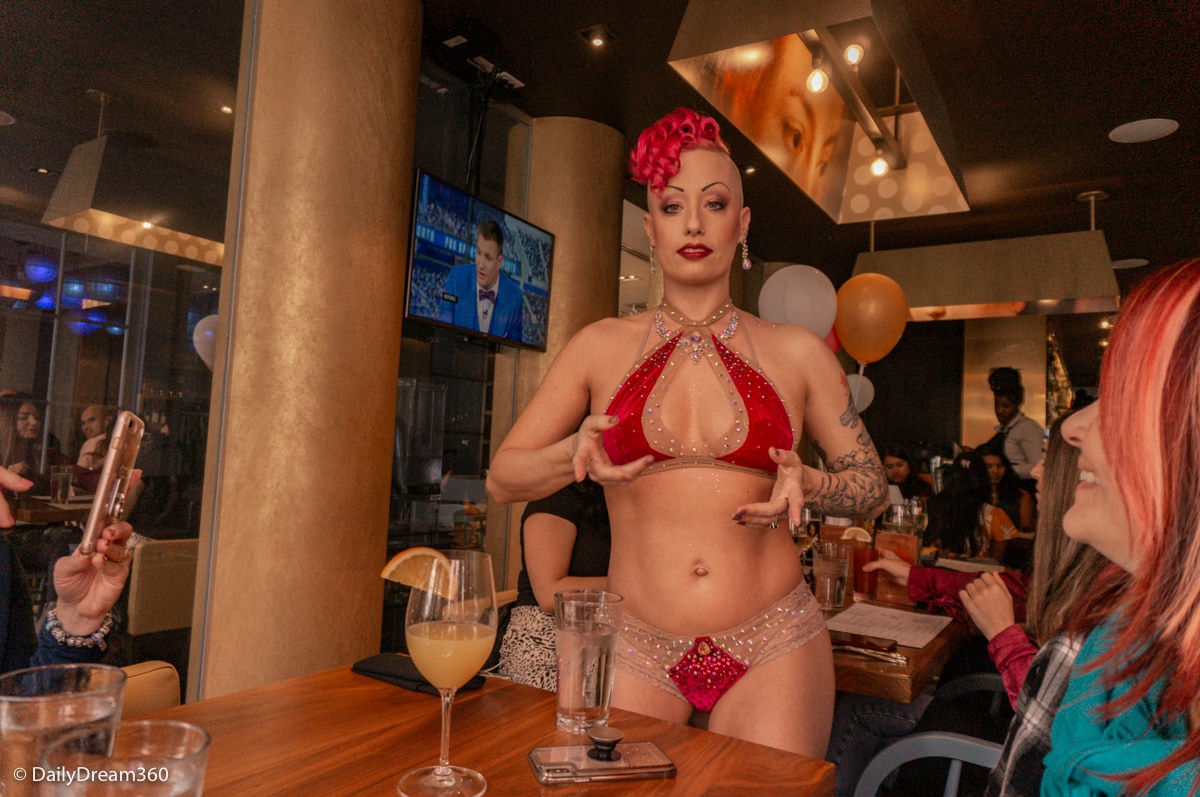 Where to Eat in New Orleans
To reduce the length of this post, I've decided to share all the details from the places we ate in a separate article. During our 3 days in New Orleans, we visited a lot of restaurants. Here is a quick list of places to eat. 
Read more: Must Eat in New Orleans Good Restaurants in NOLA. 
Where to Eat Breakfast or Lunch in the French Quarter
Jazz Breakfast at the Court of Two Sisters
Café Amelie
Burlesque Brunch at SoBou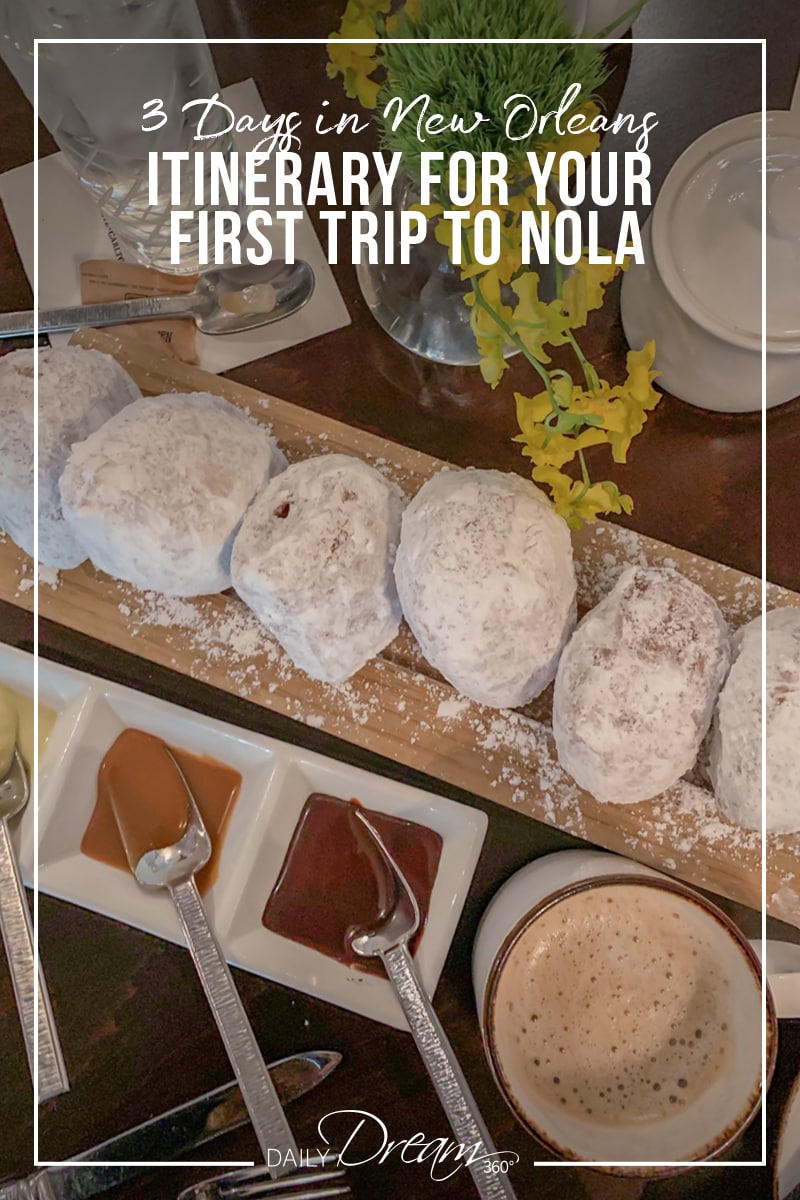 Where to Eat Beignets in New Orleans for First-Timers
Beignets are fried dough with a hollow center sprinkled with powdered sugar. Lots of powdered sugar. Be prepared to bring some wet wipes with you as likely you will be covered in white powdered sugar. Here are two must-visit places for Beignets in New Orleans.
Beignets at Ritz Carlton
Café Du Monde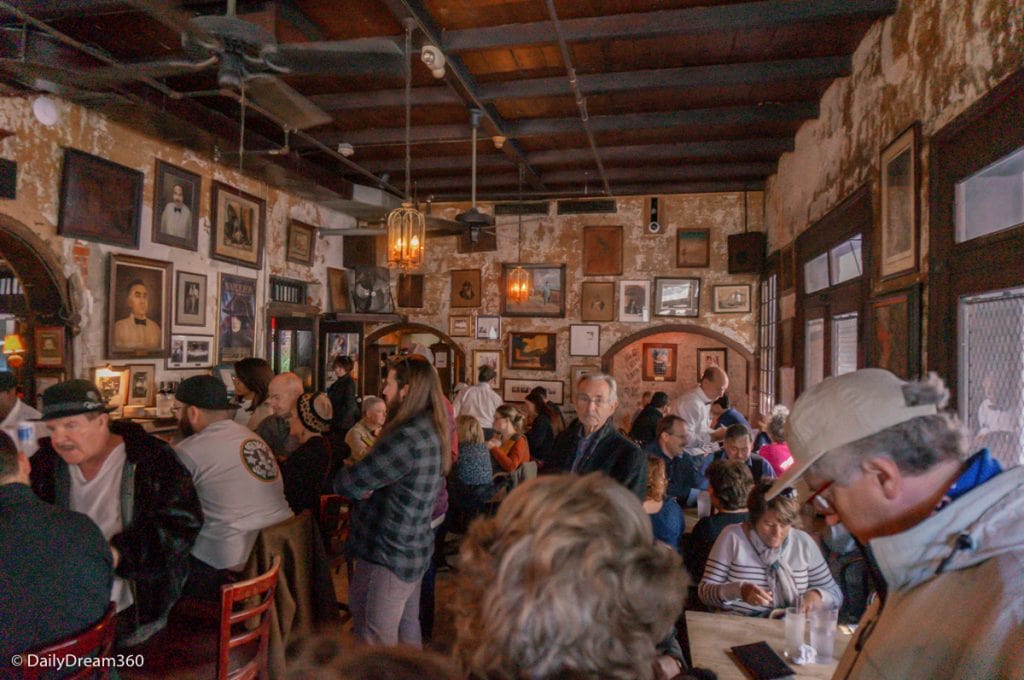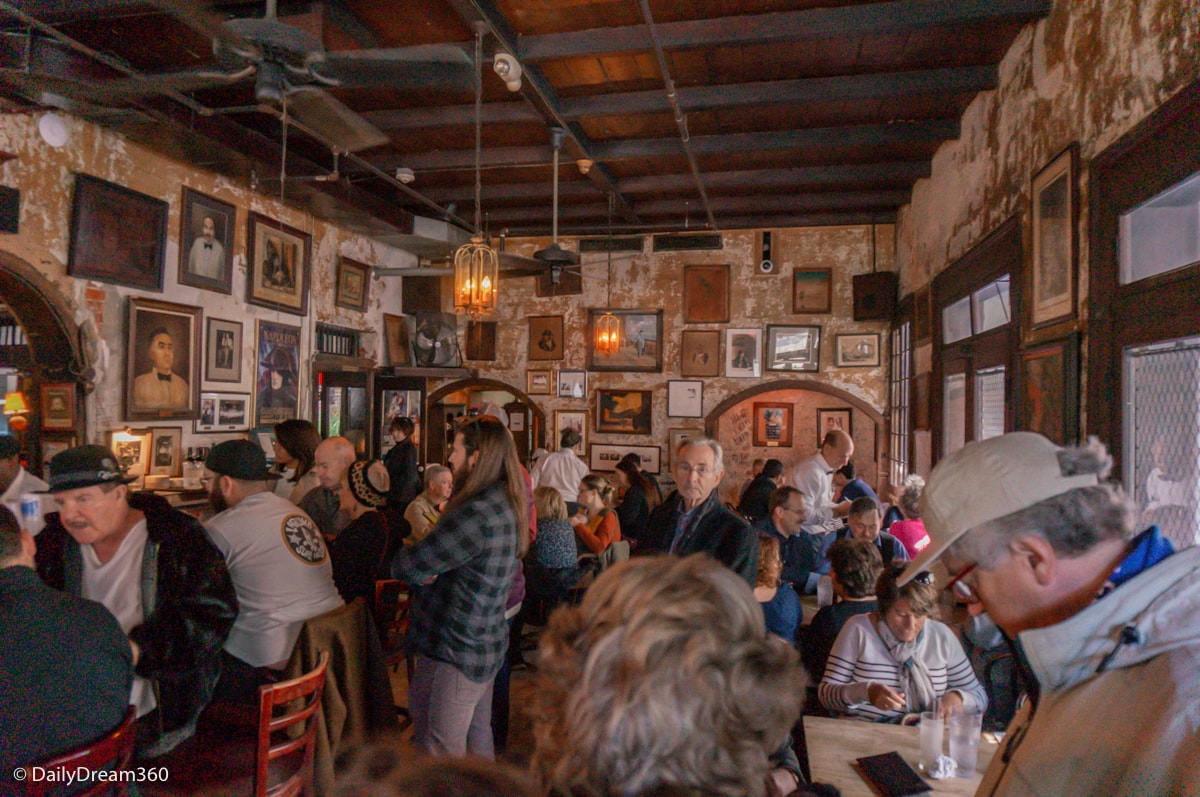 Where to eat Lunch or Dinner in New Orleans
Auction House Market
Central Grocery
Napolean House
Desire Oyster House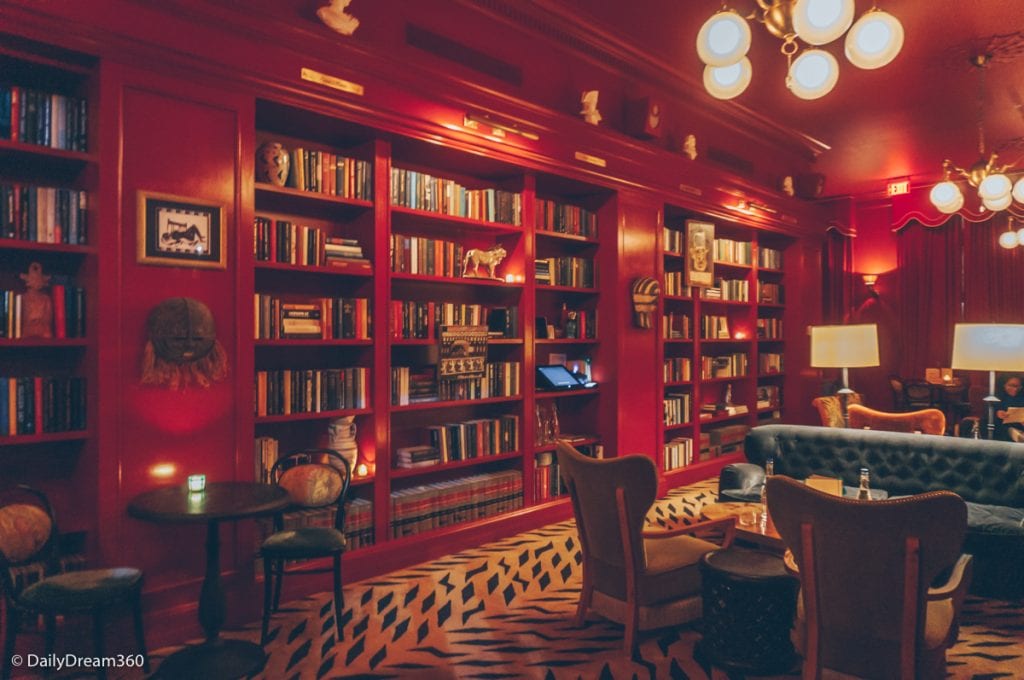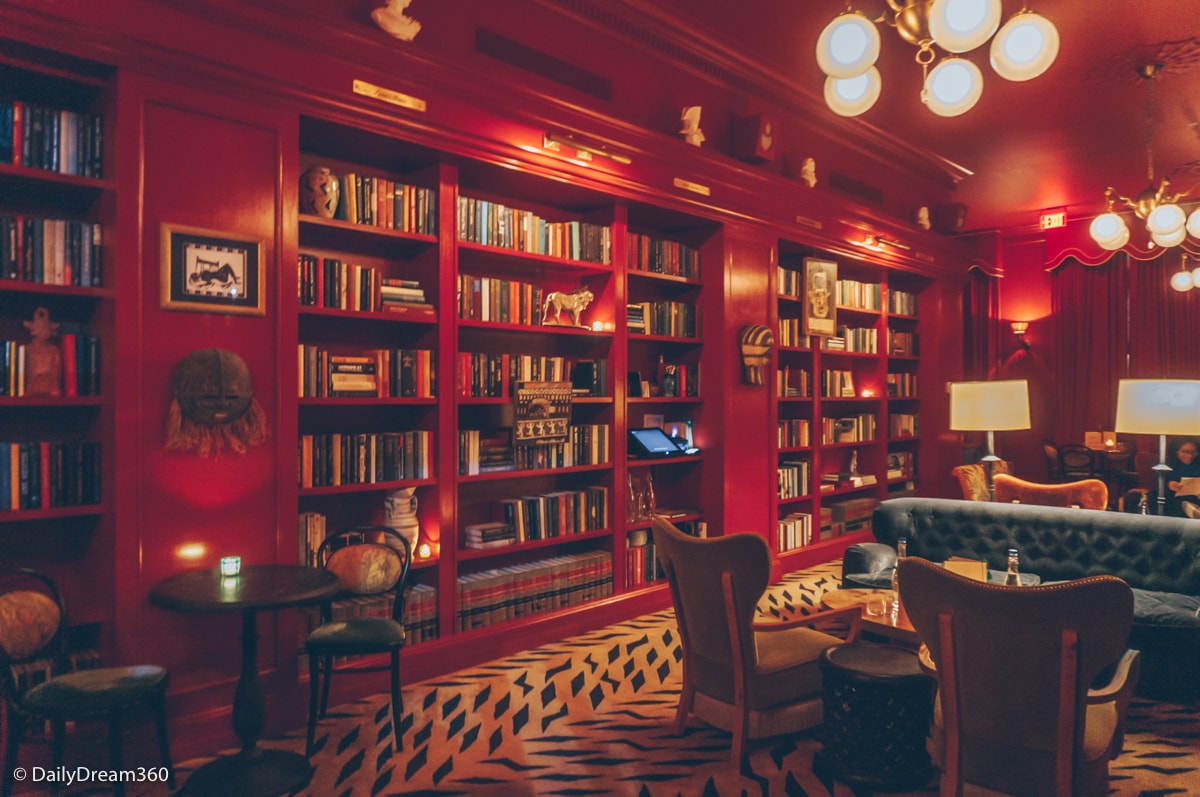 Drinks and Entertainment in New Orleans
Bar Marilou
Sazerac House Distillery Tour
Jazz Playhouse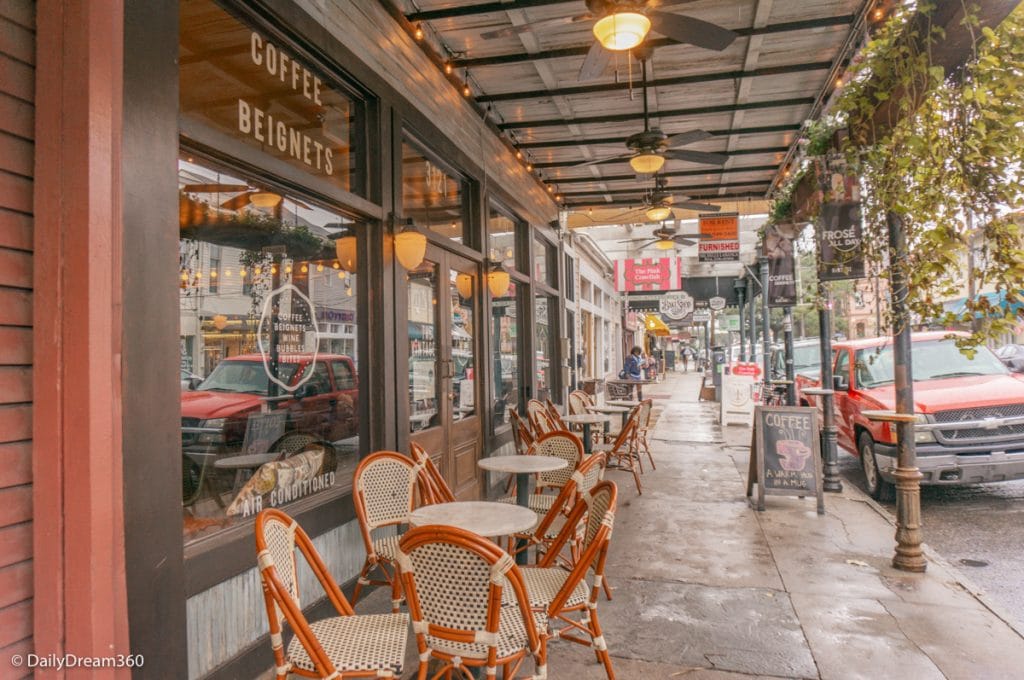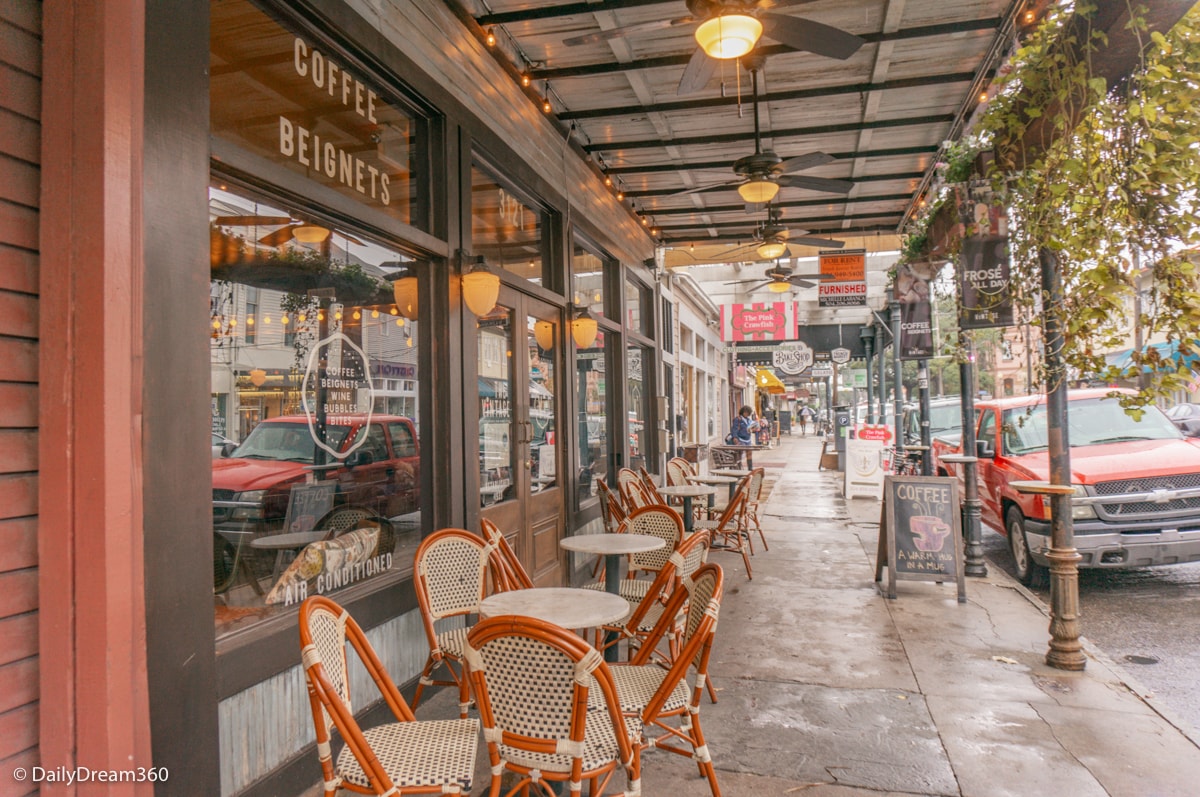 Things to do in New Orleans' Garden District
Shop Magazine Street
I love shopping in small towns with little boutiques and local artisans displaying their goods. It is likely why I fell in love with the Garden District in New Orleans. The street runs for 6 miles through the city's Central Business District, Warehouse District and Garden District.
Along the street, you'll find groups of shops like the main street of a small town. It will be a long day if you walk the entire length of the street, so I suggest taking an Uber from one set of shops to the next as there are spots along the street filled with just homes. If you are planning a longer stay like 3 days in New Orleans you might want to carve out some time for the Garden District.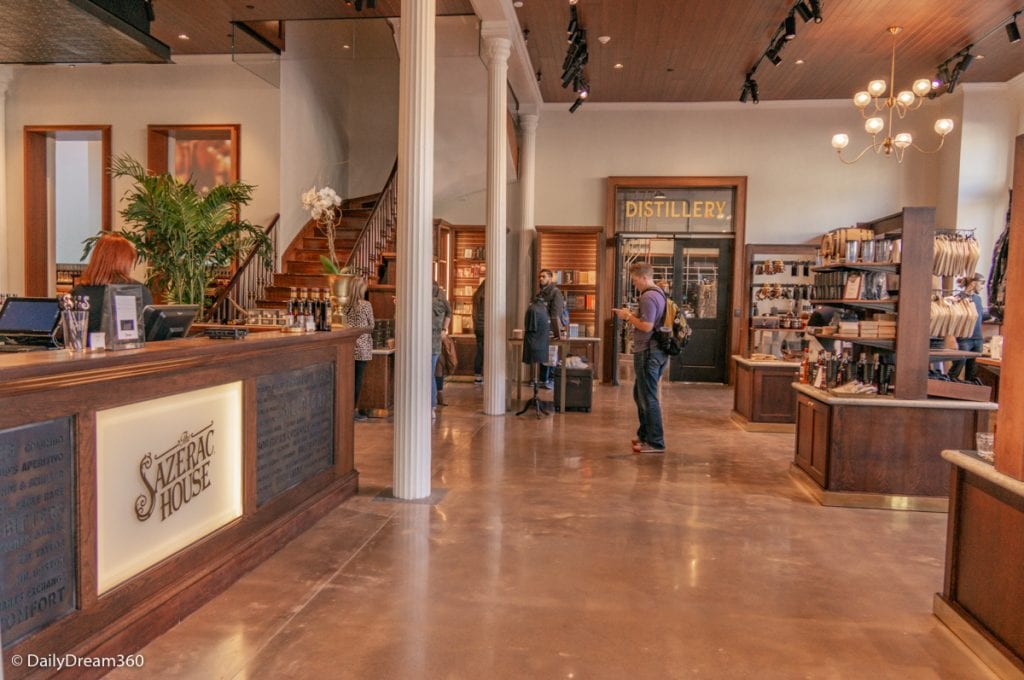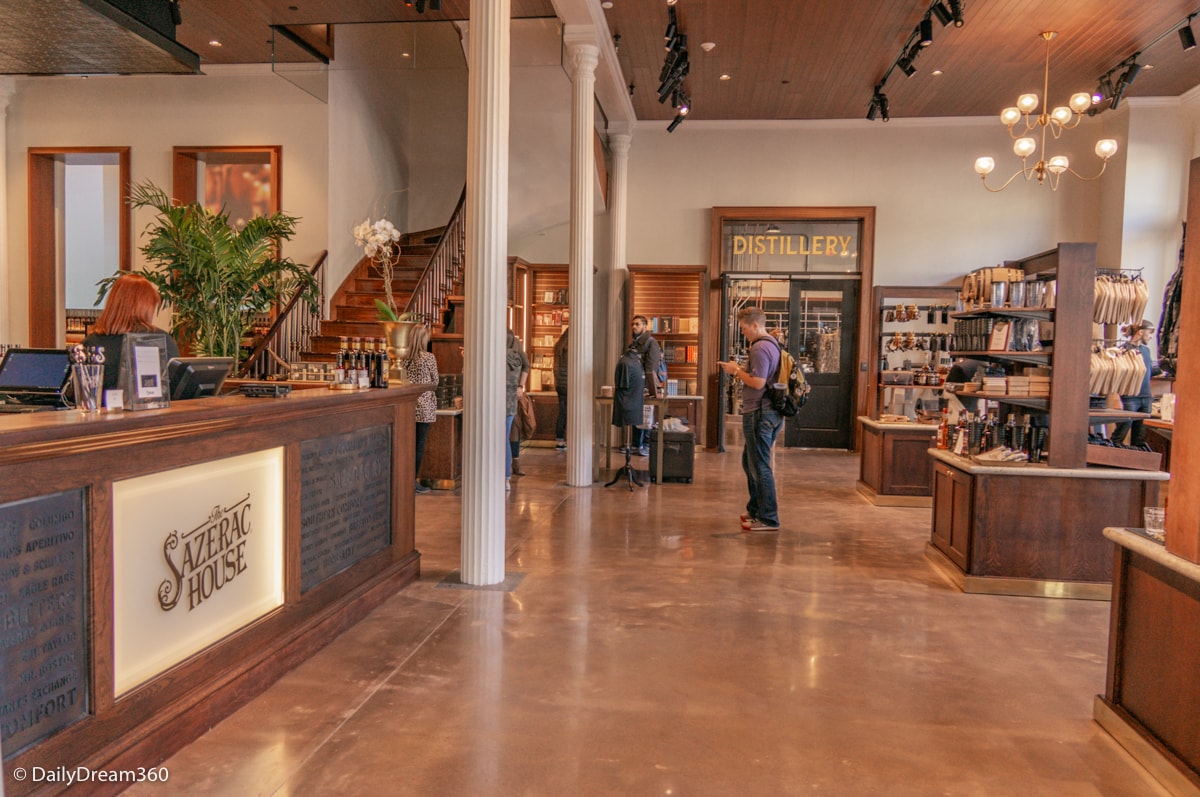 Things to do in the Central Business District of New Orleans 
Sazerac House Distillery Tour
I've done many Distillery tours throughout my travels, but none were as interactive and thought out as the tour at Sazerac House. The tours are self-guided with guides available along to the way to help you through interactive cocktail exhibits, bitter and spirit tastings all geared to reliving the history and stories from its pharmaceutical beginning to the distillery it is now.
Check Reviews: Sazerac Website | Reviews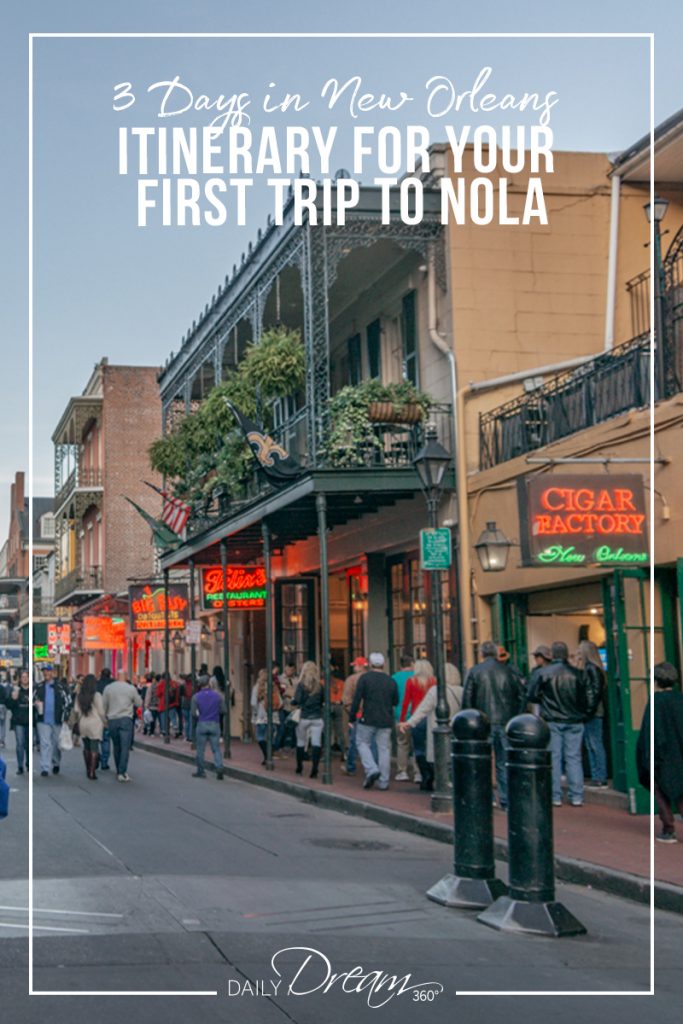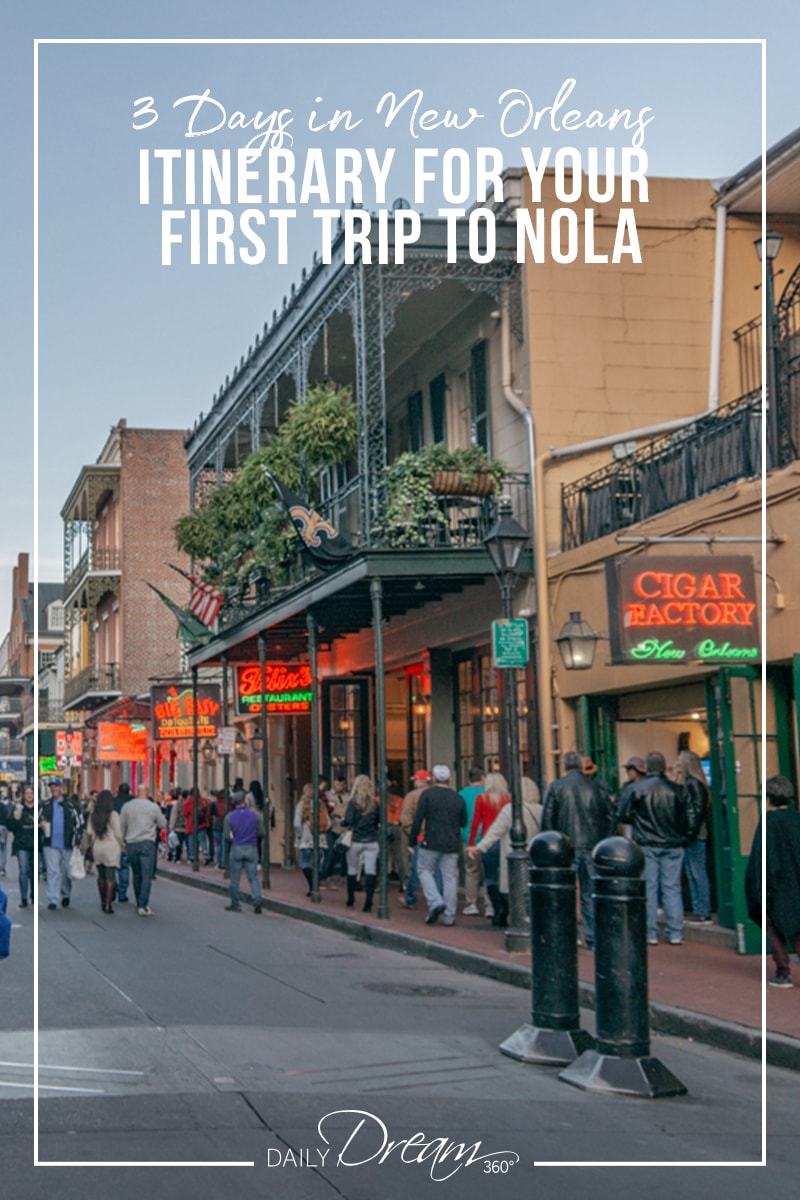 Looking for more travel itineraries from the State of Louisiana? Check out these posts:
Travel assistance provided by New Orleans & Company on a Gulf Shores media press trip.