Snow topped historical buildings are iconic scenes when visiting Quebec City, but for me, it was the dream view from my hotel room. Like a painting I have seen many times in my geographic studies of Canada there, it was: The Chateau Frontenac and all the historic buildings of Quebec staring back at me.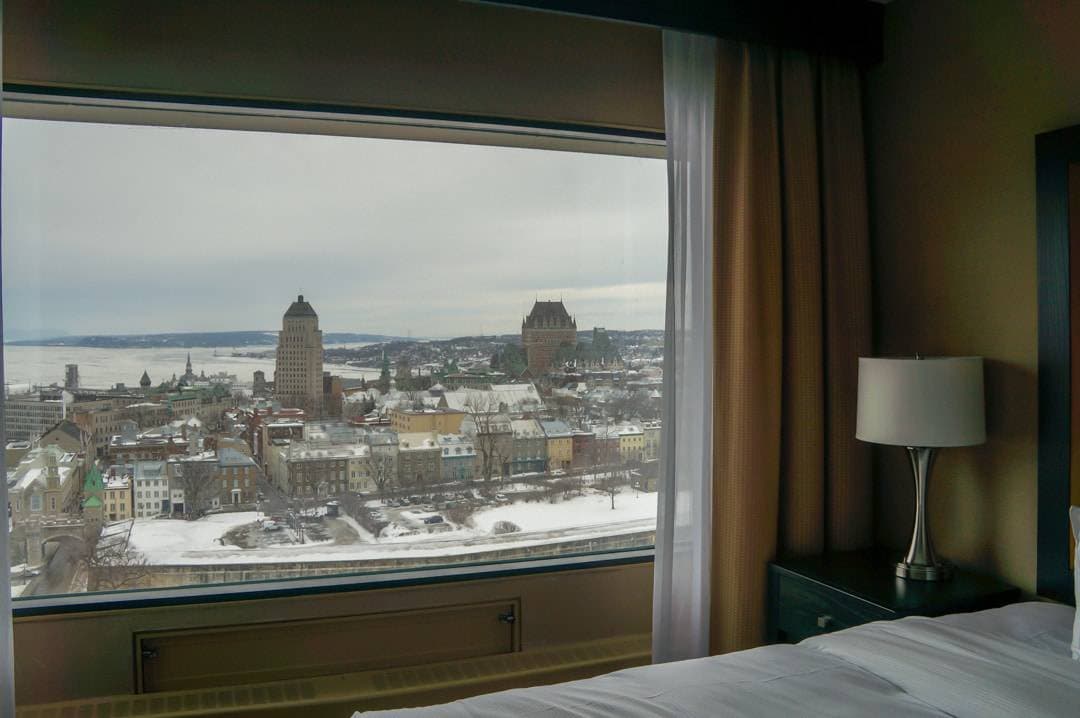 Hilton Quebec City
The Hilton Hotel Quebec City offered the perfect location for my stay during Carnival de Quebec celebrations. In fact, in addition to my spectacular view of the old city, I could see Bonhomme's Ice Palace from my room.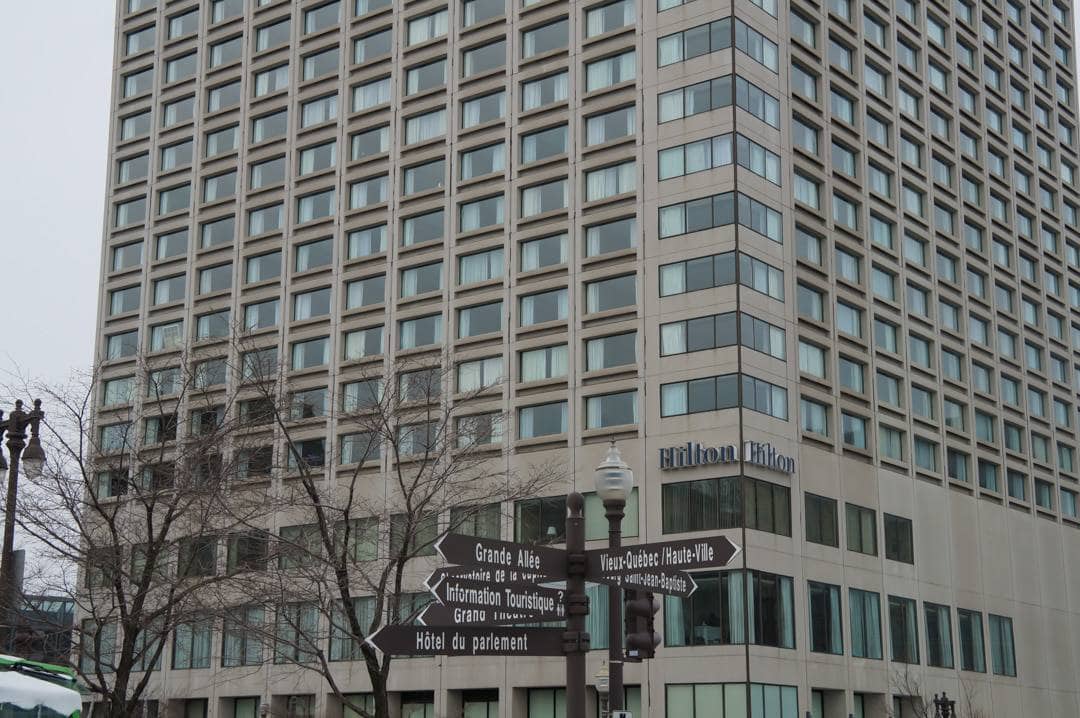 I did a lot of walking that weekend in Quebec, but I was able to cover so much more than I could have imagined thanks to the location of this hotel. From the well-known shopping street Rue Saint-Jean (just a few blocks away), the Old City of Quebec, Chateau de Frontenac, Quebec City Winter Carnival attractions and even some nightlife on Grand Allée was all just a few minutes walk. It's like the hotel was ideally placed in the epicenter of it all.
Hilton Quebec City Room
Old Quebec River View One King Bed
My room was a standard business room with a spectacular view of the Old Quebec City district. The room was a perfect size and had all the amenities I needed.
King size bed
Executive Desk and Ergonomic Desk Chair
Drawers and closet space
Good lighting
Alarm clock radio
Coffee machine
Safe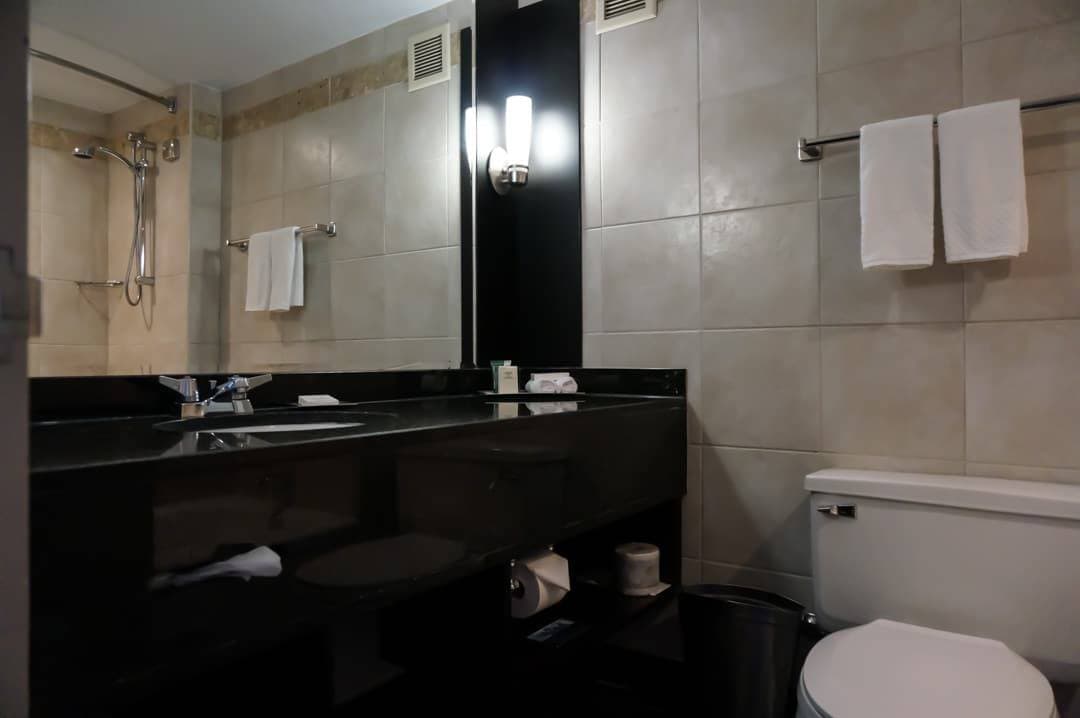 A renovated bathroom included beauty products like soap, shampoo, conditioner and body cream.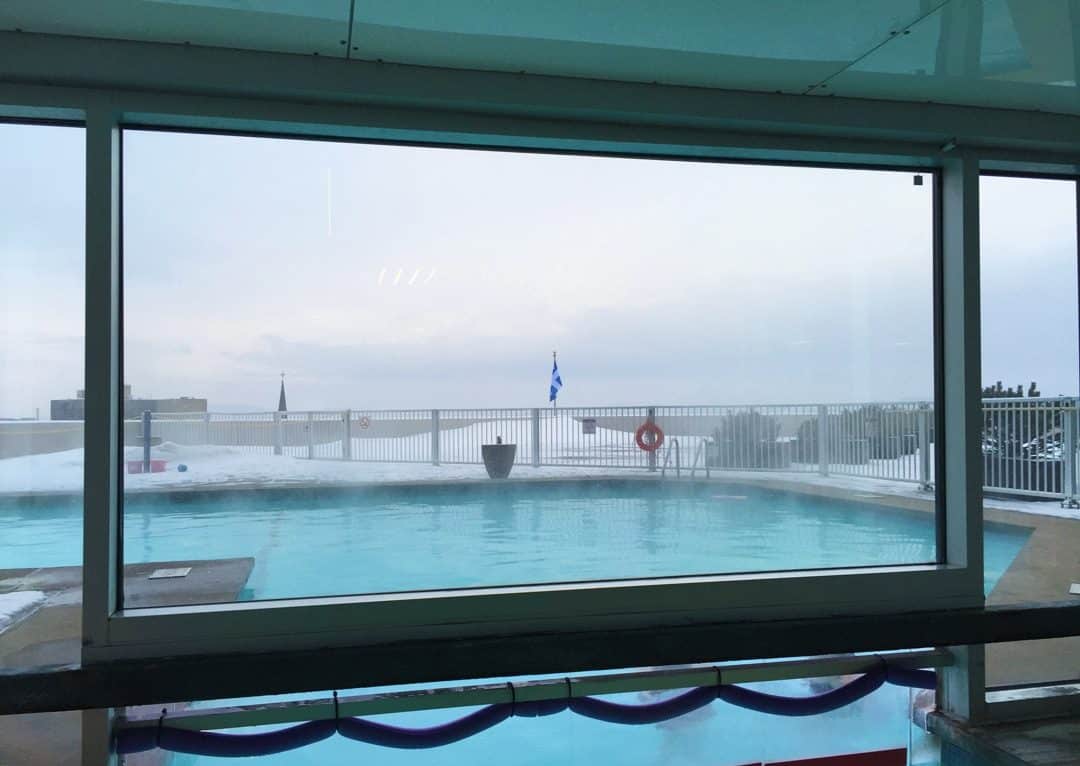 Fitness Facilities and Outdoor Pool
A first for me was a morning swim in the heated outdoor pool, the first time I swam in an outdoor swimming pool in the dead of winter. Steam rose from the heated water, and the pool patio was covered in snow. It was a great way to prepare for my visit to the Siberian Station Scandinavian Spa just outside the city.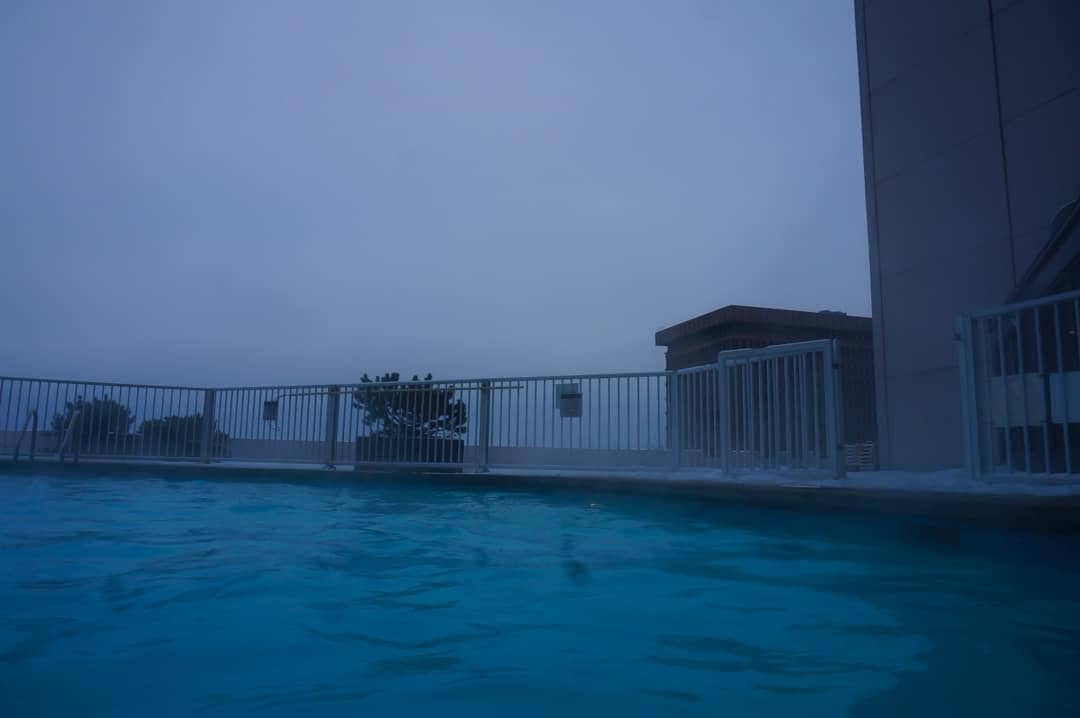 If an outdoor swim in the heated pool is not appealing there is also a fitness facility filled with cardio machines and weights. However, during my stay, it was always full even early in the morning.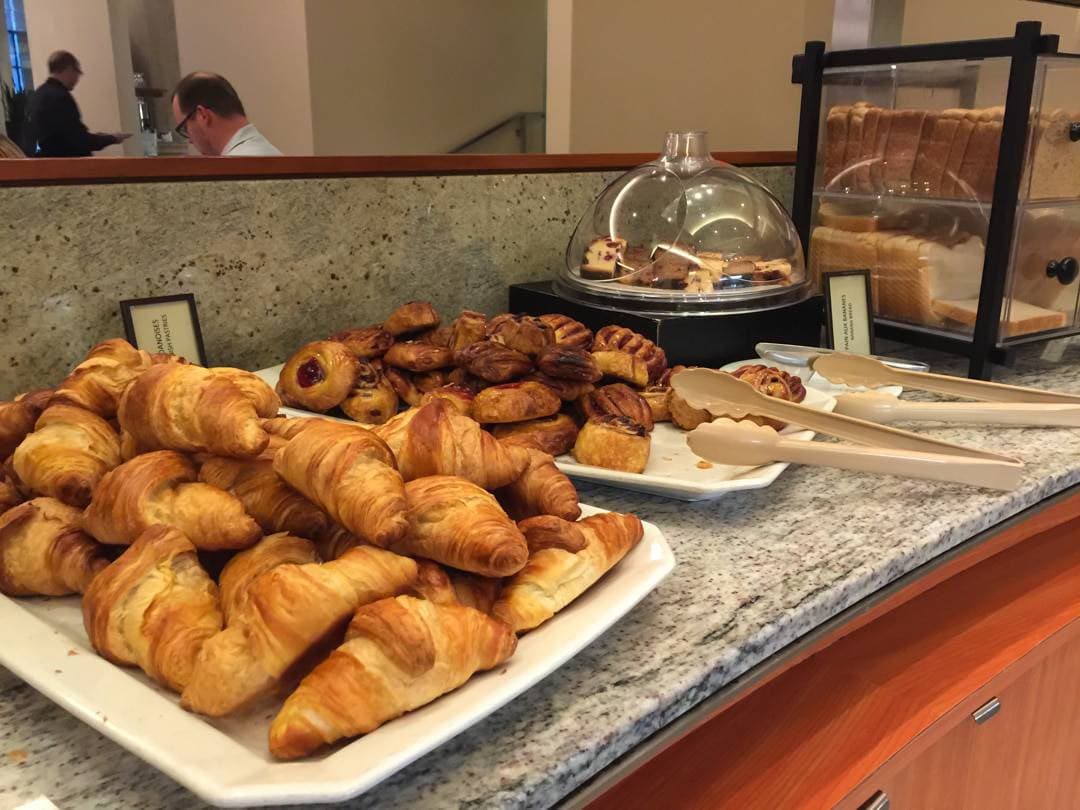 Breakfast Buffet at Hilton Quebec City
I have to admit I enjoyed the food and dining in the city of Quebec, but my room included a visit to the breakfast buffet, and I did take advantage of it. The staff was pleasant and offered to make me custom eggs vs. the eggs available in the hot buffet. There was also lots of fresh fruit, yogurt, cheese and pastries.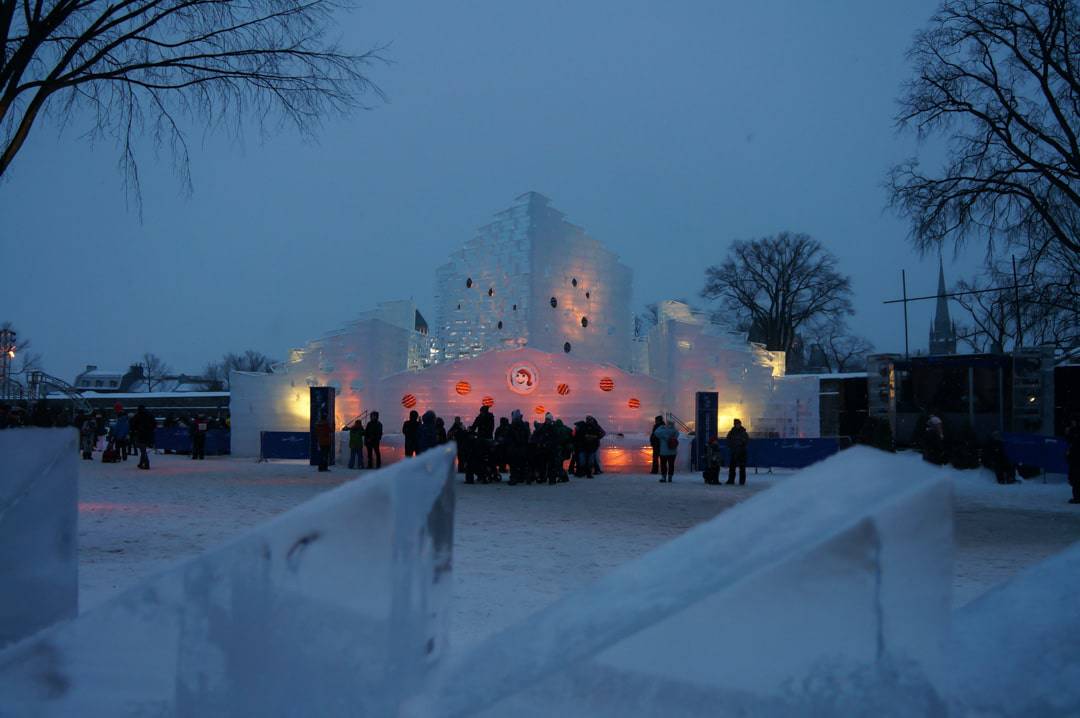 You can read more reviews on the Hilton Quebec City at TripAdvisor.
Hilton Hotel Perfect for Quebec Winter Carnival
During my stay, I visited the Winter Carnival site many times. The proximity of the hotel to the main site and Bonhomme's Ice Palace was perfect as it gave me an opportunity to go back to my room throughout the day and warm up or drop off shopping purchases.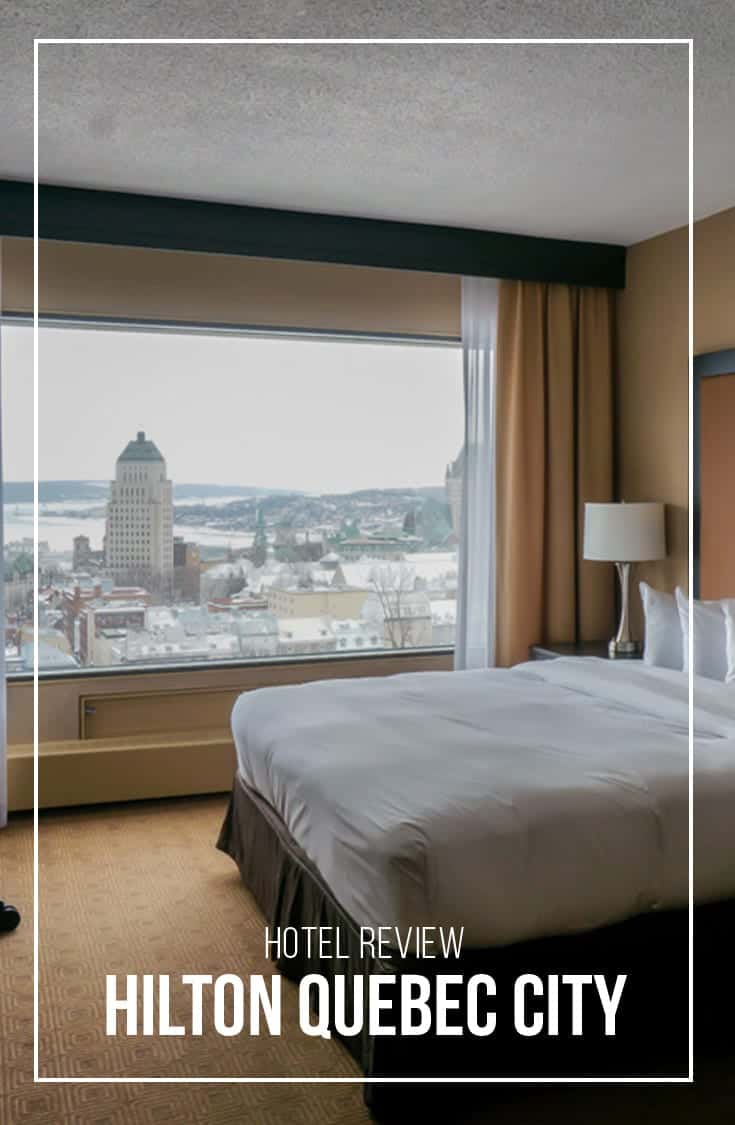 For a look at what to see and do during Quebec's Winter Carnival see:
Travel assistance provided by Tourism Quebec, Quebec Region, and the Hilton Quebec City. As always the opinions expressed in this article are my own.