Travelling in the winter months can produce some packing challenges. When visiting winter destinations where you are required to have a little style mixed with day-to-day sightseeing a varied mix and match wardrobe is best. This list was updated November 2019.
See all the items on our list at our Amazon Store!
Canada Store | US Store


7 Day Winter Packing List
When mixing and matching your clothes, you don't have to compromise on style and colour. Choose complimentary winter tones and items you can comfortably dress up or down.
Winter Outerwear to Pack
Packing the right outerwear goes without saying, but you need a warm coat, scarf, mittens or gloves and a hat. Your shoes and boots are likely to take up most of your luggage space so choose wisely. I suggest a pair of waterproof day-to-day boots, a more elegant (but still comfortable) pair of knee-high boots that you can wear with skirts and dresses and for special events pack a pair of heels. You can always take off your boots and wear the heels to a club or dinner.
Outerwear Check List
Coat
Shoes & Boots
Hats, Gloves & Scarves
Purses & Bags
Sunglasses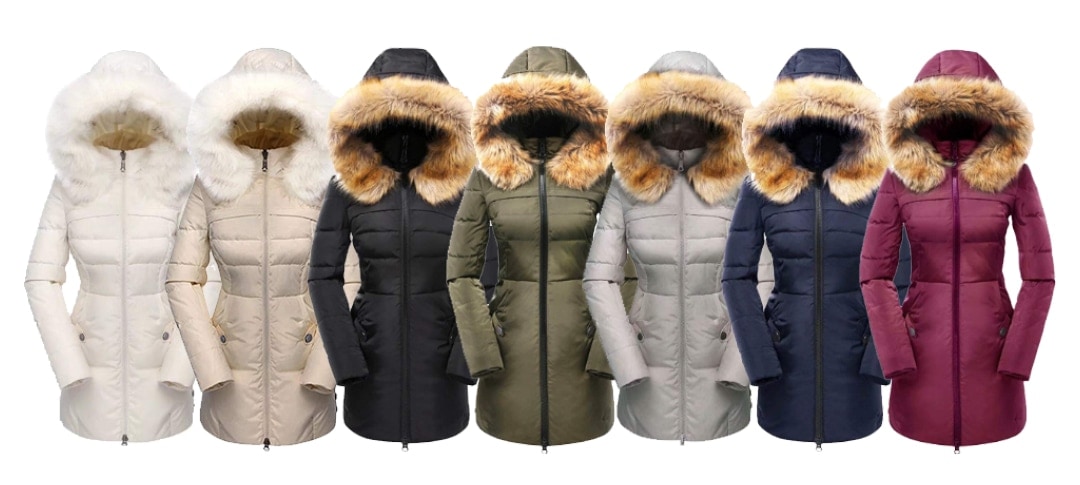 Coat Valuker Womens Puffer
For sightseeing, city adventures and trips where you want to be warm but look stylish, I recommend longer coats like this puffer which has a faux fur lined hood, comes in many colours and is tapered to show off your body contours.
Shop on Amazon: USA | Canada | UK
Shop at JC Penny: Puffer Coat Selection
Shop at Target: Puffer Coat Selection
Pack an inside shoe or two
When packing for winter we often forget our indoor activities. Pack a packable ballet slipper like Tieks or an indoor shoe that doesn't take a lot of room in your closet. There will be times when you can keep your boots in the coat check and walk around inside with a comfy and stylish pair of shoes.
Brand
FRYE Women's Phillip Riding Boot
Jessica Simpson Women's Calie Pump
Talaria Flats Womens Foldable Ballet Flats
Description
100% leather upper with rubber sole, stylish knee-high riding boot with ankle buckles.
Black patent or matt these pumps offer comfort and style. (other colours avail)
Foldable ballet flats are great for winter travel. Keep them in your purse and check your boots at restaurants.
Shop at:
Amazon:

US

| CA | UK
JCPenney | Target.com
Amazon:

US

| CA | UK

Amazon:

US

| CA | UK
Have fun with accessories!
Where you can be more creative with your fashion without compromising on keeping warm are your accessories like scarves, hats, gloves. Remember that mittens will keep your fingers warm during extremely cold conditions.
Pack Gloves & Mittens: Tech-savvy people who want to access their phones or cameras will love Gloves with smart touch features. I use these things as a liner in extreme cold situations under mittens.
Brand
isotoner Women's Spandex Touchscreen

Gloves

GESU Womens Crystal Evening Clutch
Michael Kors Jetset Tote Bag
Description
Spandex gloves with fleece lining and smart touch screen technology come in an assortment of colours.
Dress up any outfit with this rhinestone covered clutch available in numerous colours.
Stylish travel tote with 4 slip pockets, 2 exterior slip pockets and 1 center zipped compartment.
Shop at:
Amazon:

US

| CA | UK | JCPenney

US

| CA | UK
US | CA | UK
See all the items on our list at our Amazon Store!
Canada Store | US Store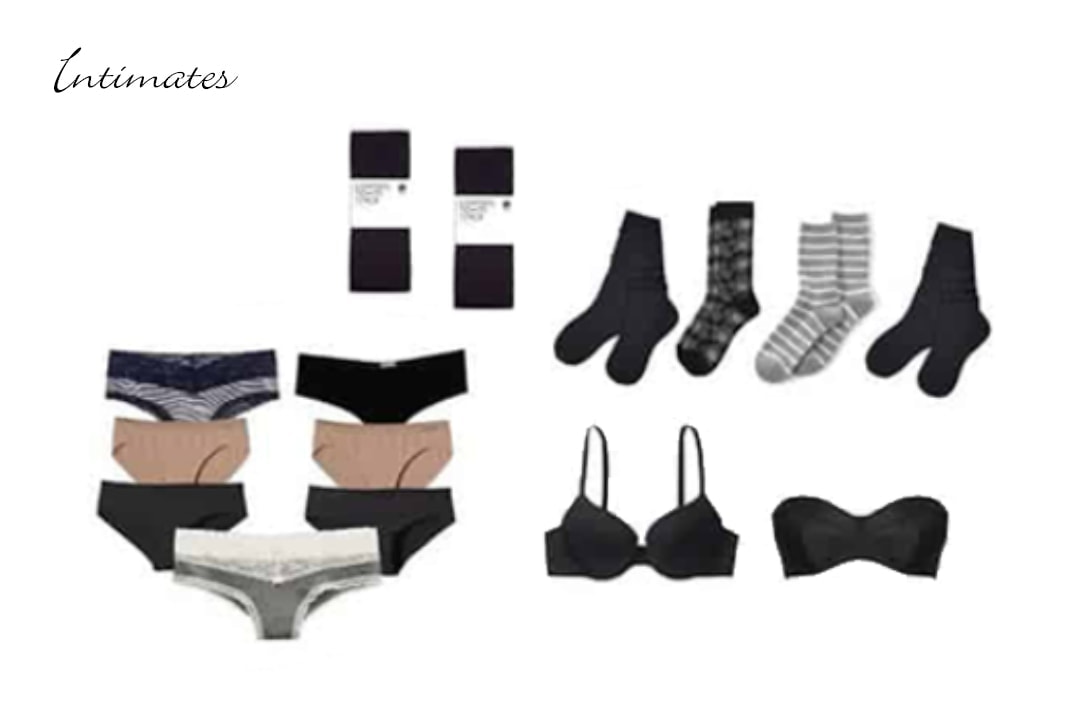 The Essentials
Pack warm socks and don't forget a pair of tights. The hose can be worn with dresses and skirts but can also be an added layer on extra cold days. Make sure your lingerie items work with both your casual and evening wear.
Tops
Your shirts can be made up of long sleeve t-shirts and sweaters, and these items are where you can play with colours. Pick complementary colours that can be worn both with your jeans and your black pants or dress skirts. Add in one stylish top and consider a dress for special occasions or business meetings.
Brand
Anna-Kaci Womens Sequin Spaghetti Strap Crop Camisole
GUBERRY Women's Deep V Neck Long Sleeve
Doublju Soft Knit Cowl Neck Blouse
Description
Shimmering sequin covered racerback sleeveless tank top available in an assortment of colours.
Stretchy v neck long sleeve top comes in an assortment of colours.
Stretchy long sleeve cowl neck top made of spandex and rayon blend.
Shop at:

US

| CA | UK


US

| CA

US | CA
See all the items on our list at our Amazon Store!
Canada Store | US Store
Bottoms
One pair of jeans and one pair of black pants should cover it, mix with a couple of leggings or yoga pants and mix and match with your tops. If the leggings or yoga pants are thin, enough you can also use these as thermal underwear on frigid days.
Winter Packing Tips
Wear the heavier and bulkier items of clothing on the plane.
Pack scarves to dress up your outfit. Soft infinity scarves can be worn many ways and spruce up any outfit.
Think about layering items in your wardrobe, long sleeve t-shirts can be worn with sweaters and leggings can double for thermal underwear.
Pack boots vs shoes when possible. Even for special events or evening attire, knee-high boots are better than shoes. Wear the knee-highs on the plane and pack a smaller pair of waterproof boots for day-to-day walking activities.
You may also like our: Carry-on Only Packing List for a Weekend Winter Escape
Be sure to see all our packing list posts here. For access to all our packing list downloads and other exclusive resources, sign up today!
[et_bloom_inline optin_id=optin_9]