This article may contain affiliate links. Clicking on or purchasing products we recommend through a link may earn a small commission. Read our disclosure and privacy policy page for details. *COVID-19 TRAVEL ALERT – Travel recommendations offered on this site are not to encourage you to travel against travel advisories.
I own three different Magic Bags heating pads, and I didn't realize the many ways I could be using them until now. This post is sponsored by Magic Bag, who sent me a few of their latest items for inclusion in my holiday gift guides. I realized that these bags make great gifts and do so much more than relieving a sore neck.
In case you are wondering, What is a Magic Bag? I have all the details, including details on how you can use them to help relieve stress and different aches and pains.
Dream it.
If you're planning a trip that involves a pool, lake, or beach of any kind and you don't want to buy a special waterproof camera or action camera, then a waterproof pouch for your phone could just be the solution you are looking for. Most of us have replaced our cameras and choose to travel with our phones and while there are some water-resistant models out there, protecting your phone with a waterproof pouch could save you a costly repair or replacement.
Magic Bags have been around for decades, and Canadians have grown to love them as the perfect compress for relieving tension on sore neck and back muscles. What makes these bags so useful to have around is the ability to use them both as a cold and hot compress.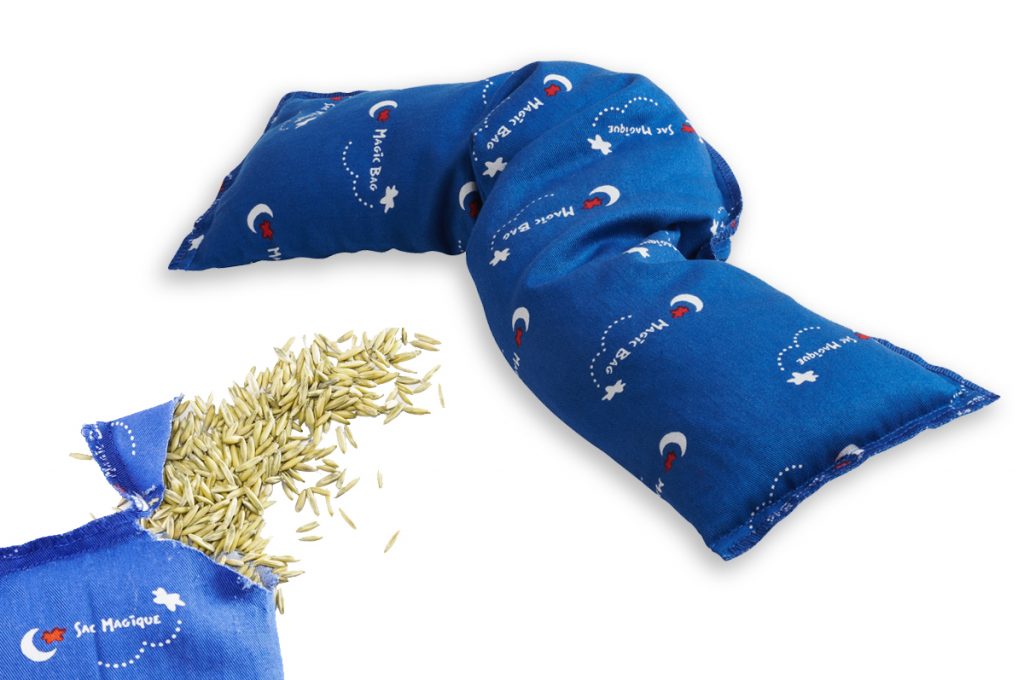 Plan it.
What is a Magic Bag?
The Magic Bag is available in a number of shapes and styles and is can be used as a compress for both hot and cold treatments.
What is inside a Magic Bag?
The exterior fabric is made of 100% cotton, and the pad is filled with organic Canadian oat grains.
Types of Magic Bags
Canadians may have heard or seen the classic Magic Bag collection. If you are like me, you probably have one of the original long pads hanging around the house somewhere.
Classic Hot and Cold Pad
The classic Magic Bag line up now has several pad sizes to choose from, including:
Extended or Original long Pad
Neck to Back Pad
Extra Large Square Pad
Travel Pad and Travel Gel Pack
Spa Line Up
You may not have heard that there is a Spa lineup of aromatherapy bags. These products have plush fabric, infused with essential oils great for in-home relaxation and stress relief.
Eucalyptus Mask
Lavender Bootie Slippers
A Lavender Mask
Set of Lavender Slippers
Cozy Lavender Mittens
Lavender Extended Wrap
Read More: How to Pamper Yourself at Home DIY Spa Day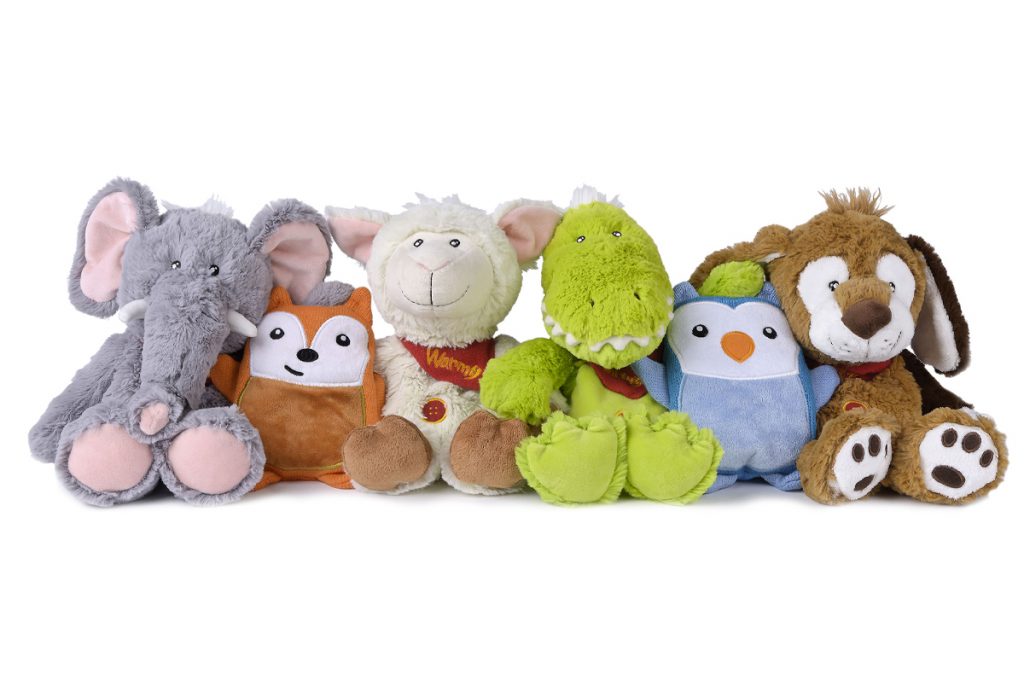 The Warmy Line for Kids
You can apply compresses to your children with animal-shaped figures made for children ages three and up. They are filled with hypoallergenic rice to safely ease your kids' aches and pains or provide soothing warmth to calm them.
Warmy is a great way to help children who have trouble sleeping or experience anxiety. The animal's outside cover is machine washable, making it super easy to keep your Warmy clean.
Where to Buy a Magic Bag?
Purchase the various pads individually or as part of a kit at Amazon, most Canadian drug stores, Canadian Tire and Walmart stores, or the Magic Bag website. For a full list of stores, visit their site here.
Follow Magic Bag social media channels for exclusive deals on their collection. Facebook | Instagram
Live it.
Magic Bag Instructions
For a Hot Compress: Microwave the bag or Warmy animal for 3 minutes.
For a Cold Compress: Place the Magic Bag or Warmy animal in the freezer for 3-4 hours.
How to Wash a Magic Bag? Care instructions?
Many ask, how do you wash a Magic Bag? The answer is you don't. Magic Bags are made to last approximately 100 times, after which the grains inside lose their ability to retain heat. That's when it is recommended you open the bag, empty the grains for composting or organic recycling and discard the fabric shell.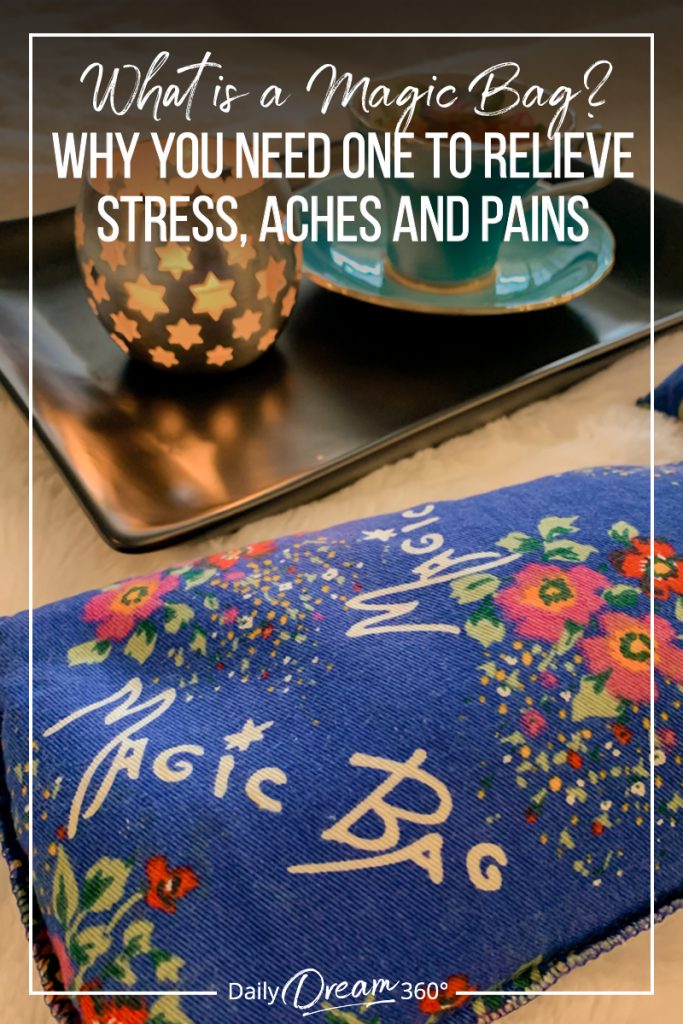 How Magic Bag Relieves Aches and Pains
You'll notice the compress is often in blue fabric. The colour blue associated with serenity, peace, dreams, sky, ocean and air, also elicit feelings of tranquillity and calm.
When you sprain an ankle, you may reach for a bag of frozen peas to press against it to ease the pain. Magic Bag works in the same way as its grain filling easily spreads around the affected area. However, the great thing about this compress is the ability to use it for both hot and cold treatments.
Should You Use It Hot or Cold?
The decision to use your compress with heat or a cold surface depends on the injury or pain.
Cold compresses are recommended for acute injuries within the first 48 hours of injury. Cold compresses are great for reducing swelling and alleviate pain.
Hot or warm compresses increase circulation and skin temperature. Heat is often used to help relieve sore muscles and joint pain.
Remember that when applying heat or cold compresses to limit the time to 20 minutes.
How Magic Bag Relieves Stress
Self-care is important during stressful times. Use a warm Magic Bag to relax in a cozy chair or during a little nap. The bag's warmth can help ease you to sleep, warm you up or add a little extra comfort while you take a break and relax.
Disclosure: Magic Bag sponsored this post.