This article may contain affiliate links. Clicking on or purchasing products we recommend through a link may earn a small commission. Read our disclosure and privacy policy page for details. *COVID-19 TRAVEL ALERT – Travel recommendations offered on this site are not to encourage you to travel against travel advisories.
I'm always looking for ways to change up basic meals and side dishes. I thought I would share some variations on boiled broccoli and cauliflower recipes. I'm a big believer in easy to make healthy recipes, and this boiled broccoli and cauliflower with herb butter is very easy to make.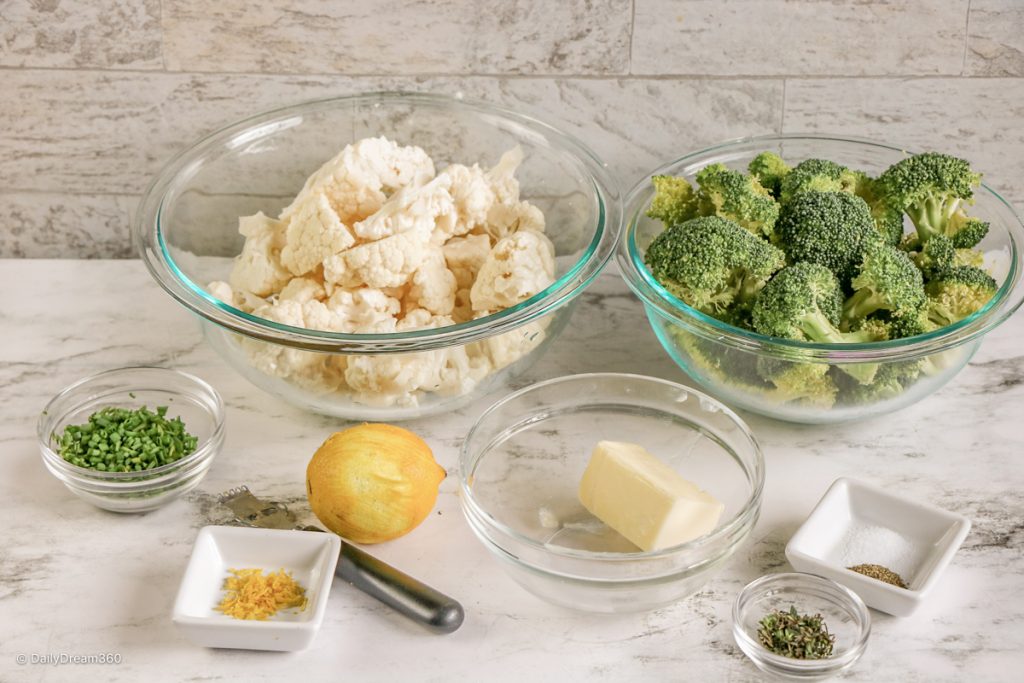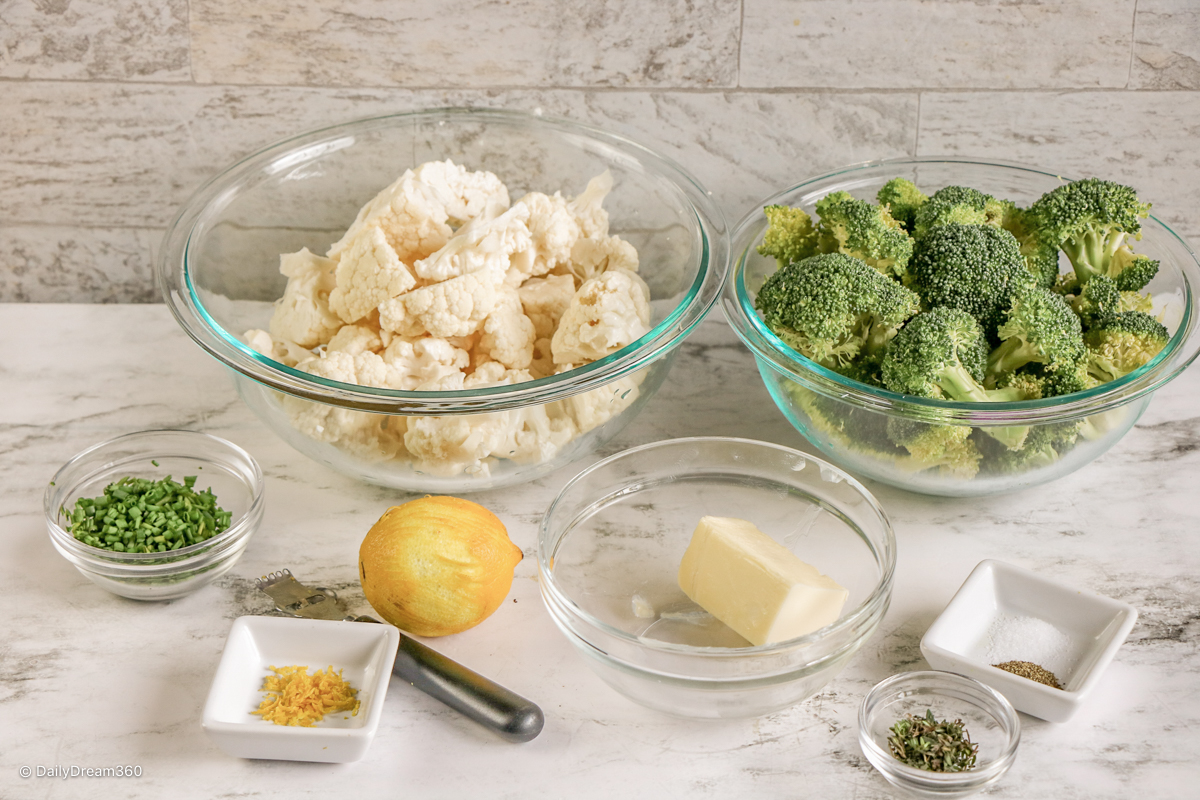 Dream it.
If you're planning a trip that involves a pool, lake, or beach of any kind and you don't want to buy a special waterproof camera or action camera, then a waterproof pouch for your phone could just be the solution you are looking for. Most of us have replaced our cameras and choose to travel with our phones and while there are some water-resistant models out there, protecting your phone with a waterproof pouch could save you a costly repair or replacement.
Things You Will Need to Prepare Your Broccoli and Cauliflower Recipe
Large Pot or Steamer: You can prepare the broccoli and cauliflower using your favourite cooking method. I recommend boiling or steaming.
Mixing Bowls: You will need a small bowl to mix the butter and a large bowl to stir your vegetables.
Fresh or Dried Herbs: If you are picky about your seasoning then go with fresh herbs, however, I have prepared this dish with both fresh and dried herbs.
Fresh or Frozen Broccoli and Cauliflower: If you don't have fresh vegetables, you can use frozen vegetables for this recipe too.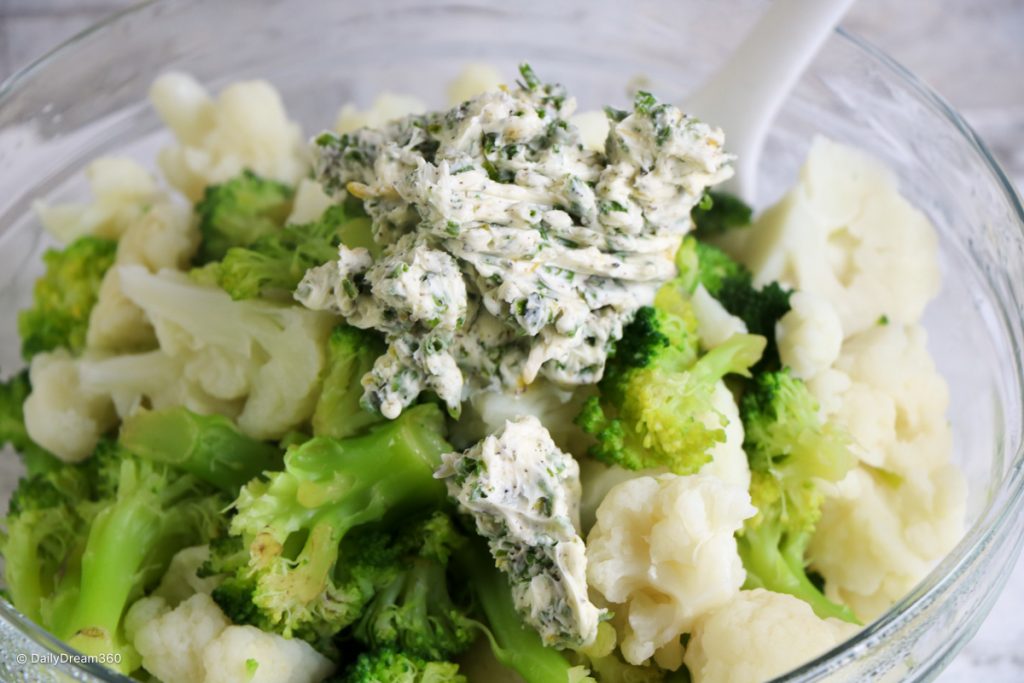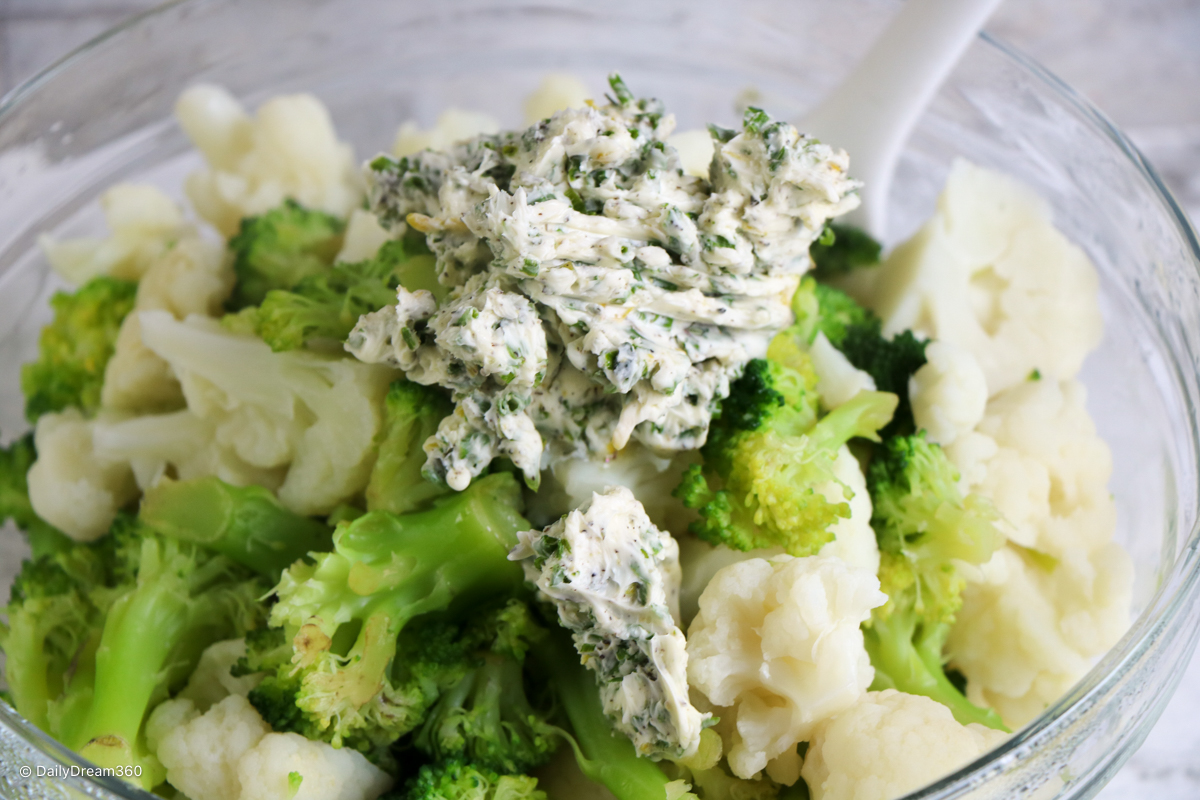 Plan it.
How to Boil Cauliflower and Broccoli
The key to boiling broccoli and cauliflower is to start with a boiling pot of water. I suggest that you don't add the vegetables into the water until it is boiling. Usually, I like to cook the cauliflower a little longer than the broccoli. I start with the cauliflower and add the broccoli after 2-3 minutes. Your total boiling time should be approximately 6-7 minutes.
How to Steam Broccoli and Cauliflower
Like when boiling, you don't want to overcook your broccoli or cauliflower. I recommend getting the steam pot nice and hot before adding the vegetables. Cauliflower may take 2 minutes longer than broccoli. Avoid over steaming the vegetables; 6-7 minutes total is all you need.
How to Make Herb Butter
You can adjust this recipe to include your favourite flavoured butter. There are many popular flavoured butter recipes you can make using. You can use fresh or dried herbs.
For this broccoli and cauliflower recipe, I used fresh chives and thyme mixed in the butter. The key is to chop the herbs well and then mix well with salt and pepper.
Try this Recipe with Garlic and Herb Butter. One of the most popular flavoured butter recipes has to be garlic and herb butter. You can prepare this butter with fresh ingredients or garlic powder and dried herbs from your spice rack.
Choose your favourite herbs and flavour butter your way.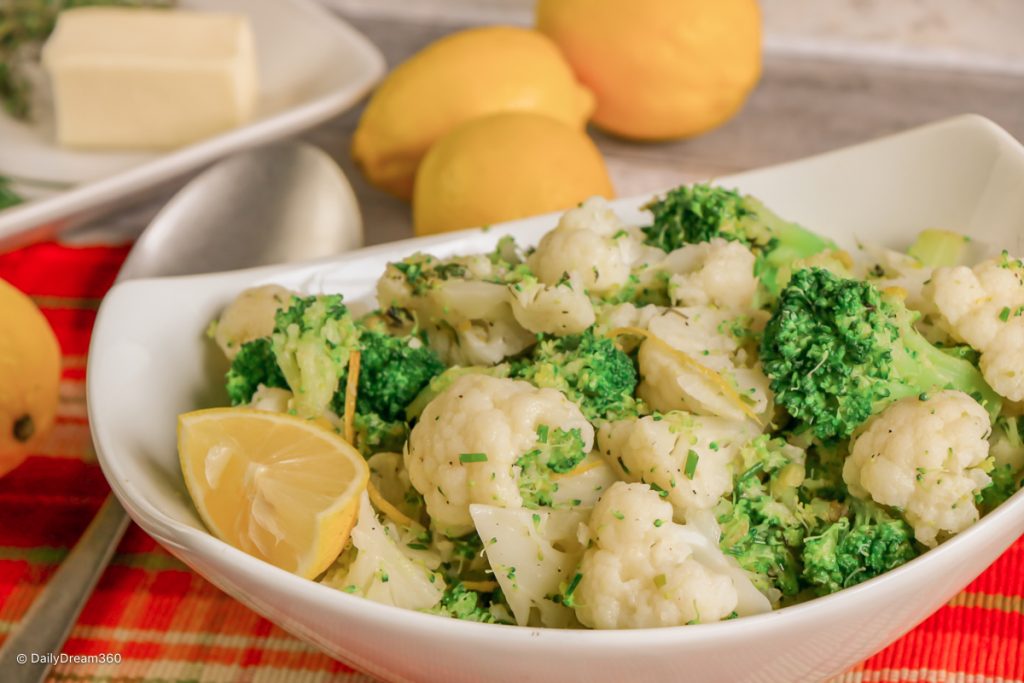 Live it.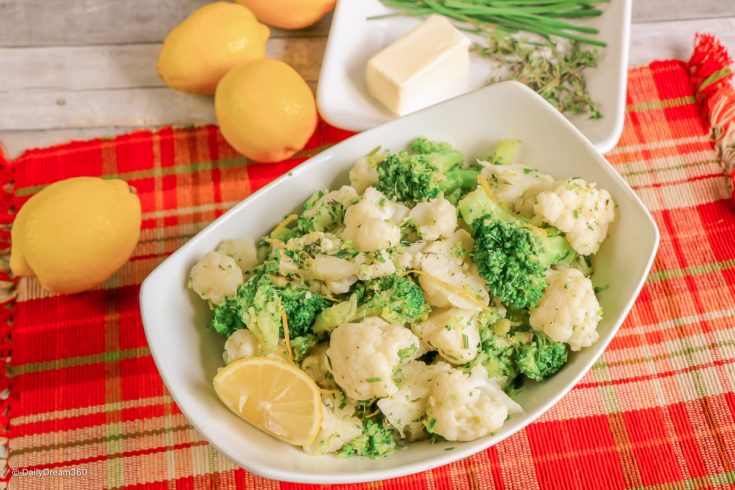 Yield:

4-6 Servings
Boiled Broccoli and Cauliflower with Herb Butter
Additional Time:
2 minutes
This delicious boiled broccoli and cauliflower with herb butter recipe is a great side dish to make quickly and easily.
Ingredients
3 tablespoons butter, softened
3 tablespoons snipped fresh chives
1 ½ teaspoon chopped fresh thyme leaves
1 teaspoon lemon zest
1 ¼ teaspoon salt, divided
¼ teaspoon pepper
3 cups fresh cauliflower florets
3 cups fresh broccoli florets
Instructions
Fill a large pot with 8 to 10 cups of water with 1 teaspoon salt. Place the pot over high heat and bring the water to boil.
Add the cauliflower florets and boil for 2 minutes. Then, add the broccoli florets and continue cooking for 3 minutes.
Meanwhile, as the vegetables are boiling, prepare butter mixture. In a small bowl, use a fork to mash together the butter, chives, thyme, lemon peel, salt, and pepper.
Drain the cauliflower and broccoli and place it into a large bowl.
Stir the butter mixture into the vegetables gently.
Notes
You can use your favourite spices and herbs to flavour the butter for this recipe.
Nutrition Information:
Yield:
6
Serving Size:
1
Amount Per Serving:
Calories:

93
Total Fat:

6g
Saturated Fat:

4g
Trans Fat:

0g
Unsaturated Fat:

2g
Cholesterol:

15mg
Sodium:

528mg
Carbohydrates:

8g
Fiber:

4g
Sugar:

2g
Protein:

3g
The information contained in this website is for general information purposes only and is not meant to substitute professional dietary advice or treatment. Please see our Nutrition Disclaimer for details.