This article may contain affiliate links. Clicking on or purchasing products we recommend through a link may earn a small commission. Read our disclosure and privacy policy page for details. *COVID-19 TRAVEL ALERT – Travel recommendations offered on this site are not to encourage you to travel against travel advisories.
When I was a kid, the idea of going to the Quebec City Winter Carnival seemed like a faraway dream. We would learn about it in school, and I remember pics and videos of the enormous toboggan ride and thing someday, I'm going to do that. Eventually, that time came, and I have been to Quebec's carnival two times now, enabling me to put together this list of things to do during the Quebec Winter Carnival.
Dream it.
How can I describe the Quebec Winter Carnival? The entire city lit up with lights and decorations. Locals and travellers from around the world walking the streets, sampling mulled wine, frozen maple syrup while participating in a series of winter activities.
The streets lined with decorations and ice sculptures, as the snow falls and blankets the city with white creates a spectacular scene. There is music everywhere you go and a beautiful spirit of celebration.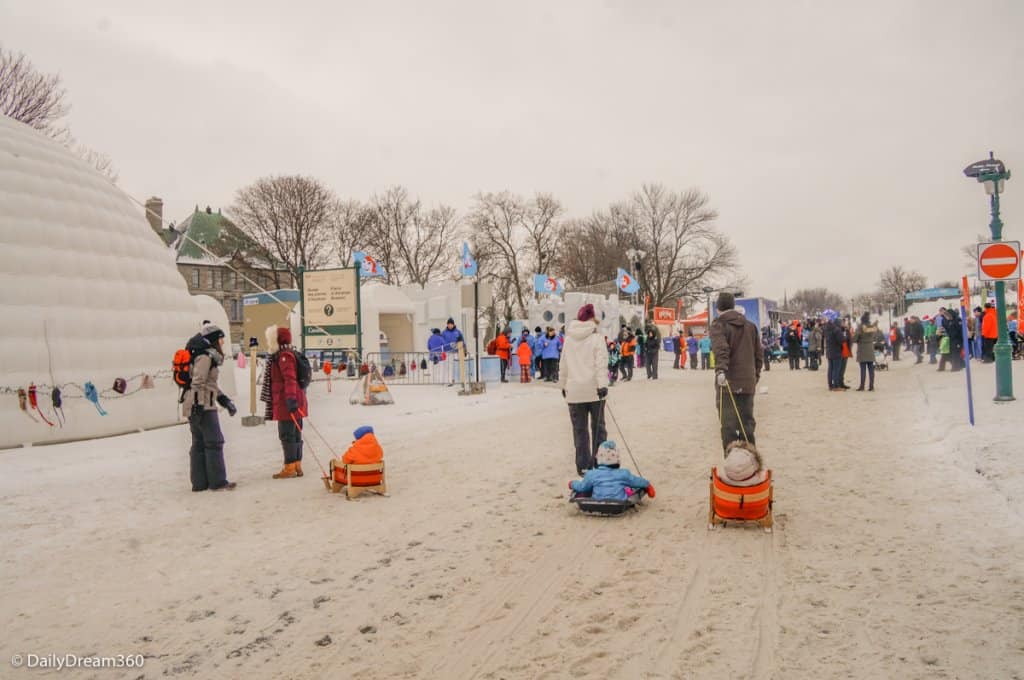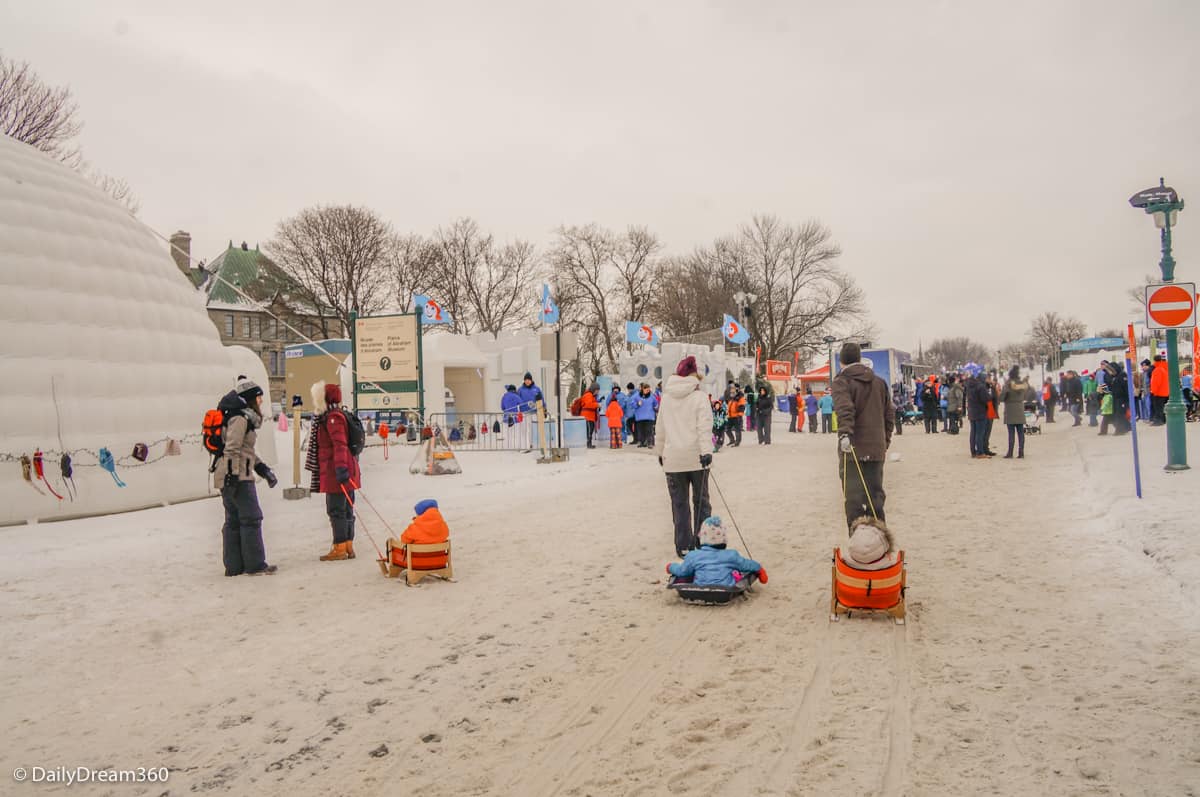 Plan it.
Getting to Quebec City
By Air to Québec City Jean Lesage International Airport
Fly direct or through connecting flights to Quebec City. There are many flights out of major Canadian airports like Montreal and Toronto.
Getting to Quebec City By Train
You can travel by either Amtrack or ViaRail through Toronto to Montreal. In Montreal, transfer to a ViaRail train, which goes directly into Quebec City's train station located in the old city.
Quebec City By Car
Driving to Quebec City, you will likely plan a route via New York City or Montreal. From Montreal, you will follow Autoroute 20 or 40 (which is more scenic), and the drive will take you approximately 3 hours. From New York City, follow Interstate 91 to the Canadian Border and then take Autoroute 55 to Autoroute 20, which will take you into Quebec City.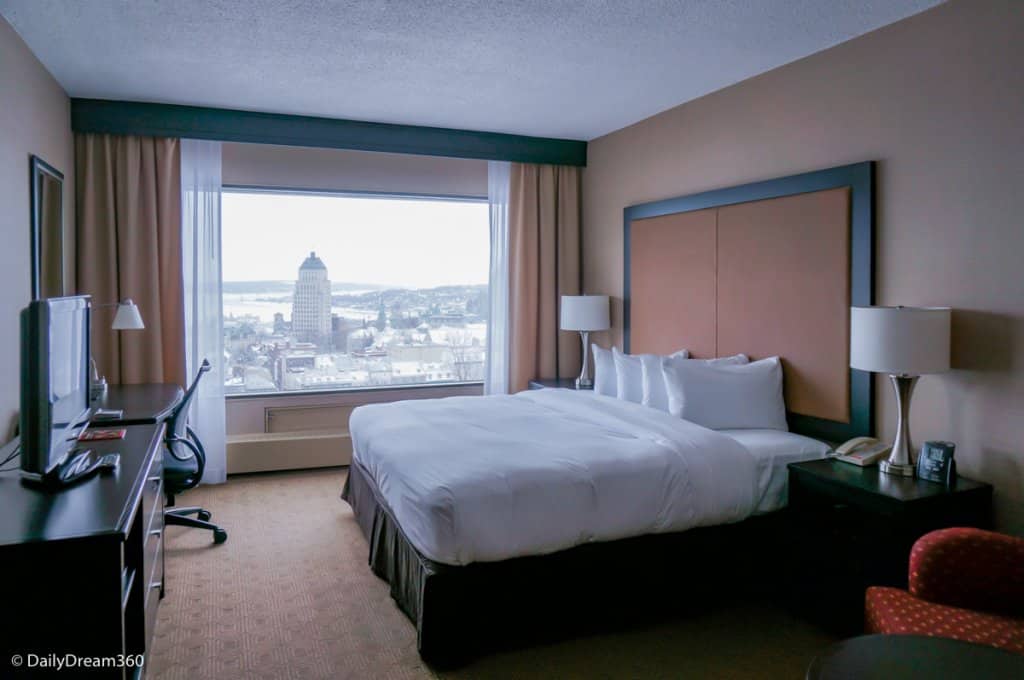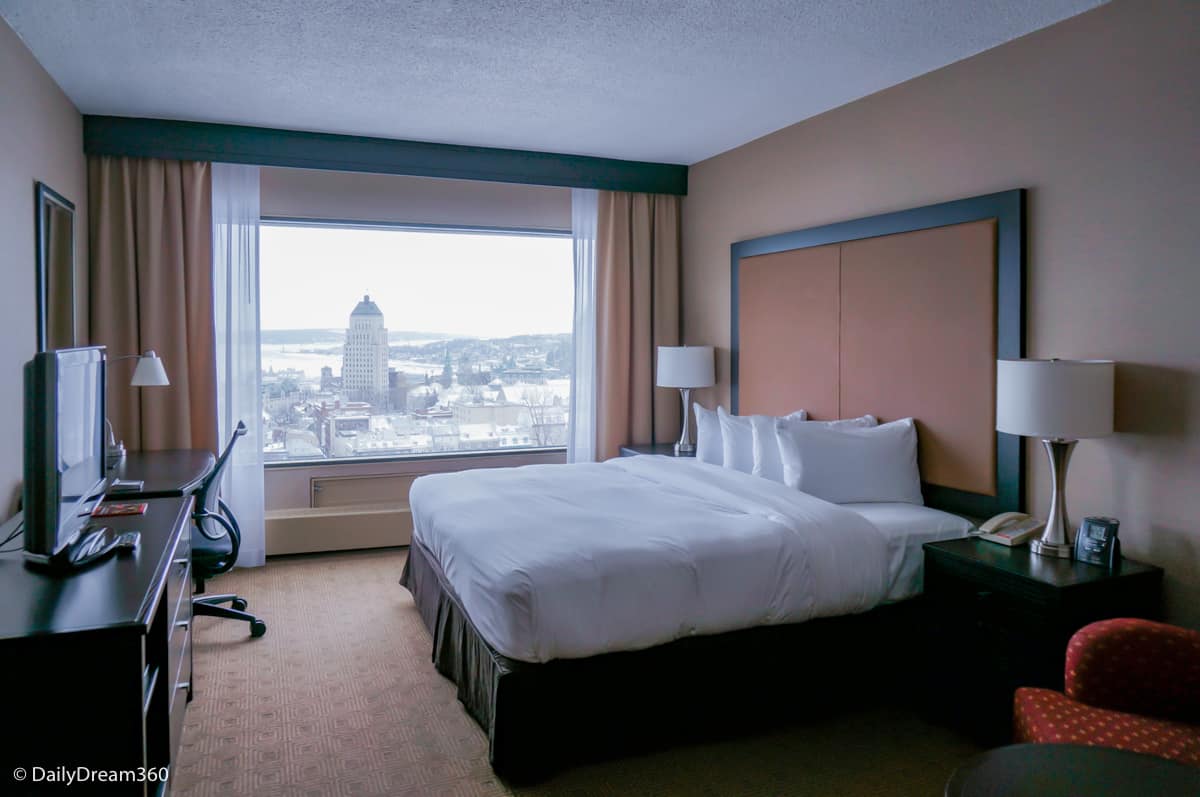 Where to Stay in Quebec City
The Quebec Winter Carnival celebration happens all over the city, so any hotel within the Old City or near major attractions will be a great fit. I have two recommendations for you.
Hilton Quebec City
Situated on Parliament Hill, the Hilton Quebec City has several rooms that overlook the old city. The hotel is steps from local attractions, including the old city, local nightlife and shopping districts. During Winter Carnival, the hotel is walking distance from all the celebrations, including the Bonhomme Ice Palace.
Read More: Hilton Quebec City Dream Views and Steps from Everything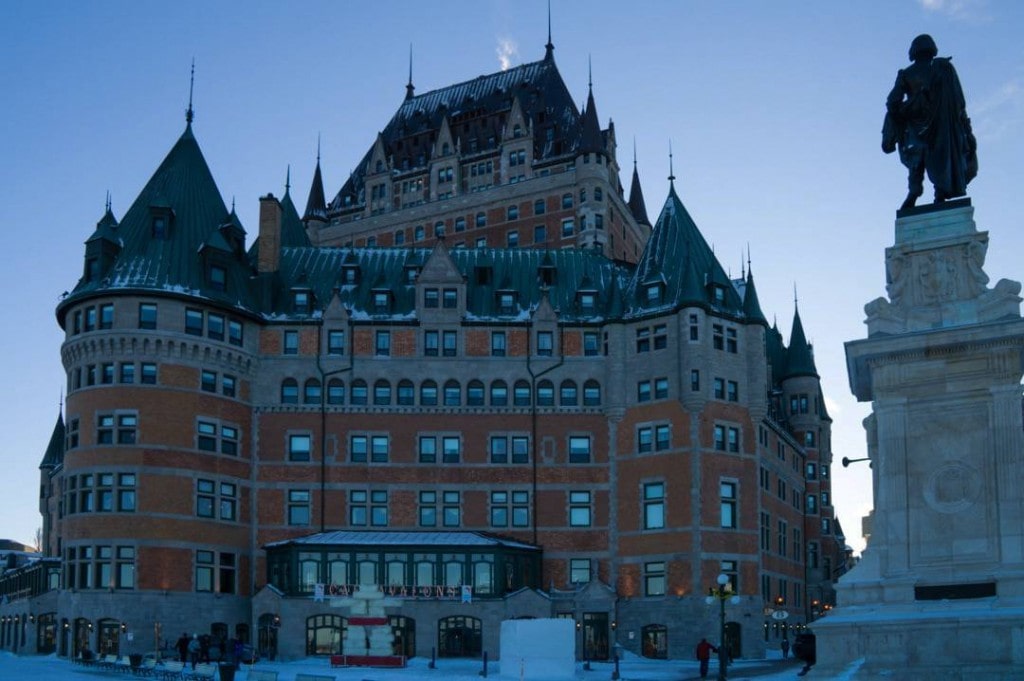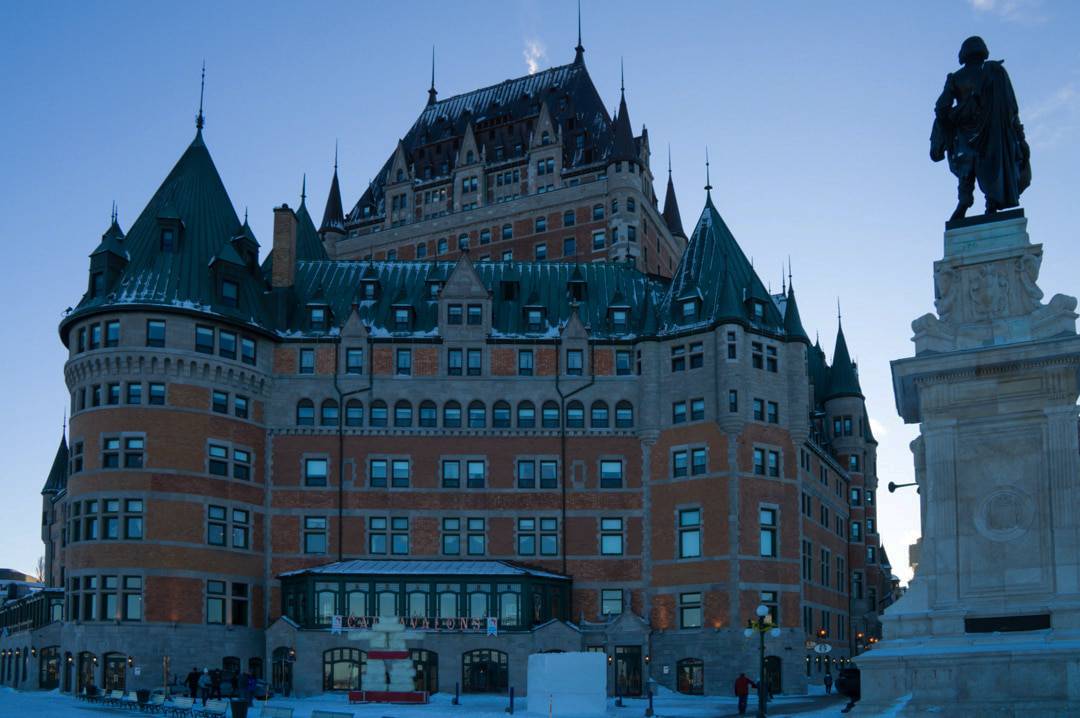 Fairmont Le Chateau Frontenac
In the heart of Carnival de Quebec celebrations is the Fairmont Chateau Frontenac, which sits in front of the famous Quebec City Toboggan run. This 5-star luxury property is steps from all the action and has a few celebrations of its own during the festival.
Read More: Winter Escape at the Fairmont Le Chateau Frontenac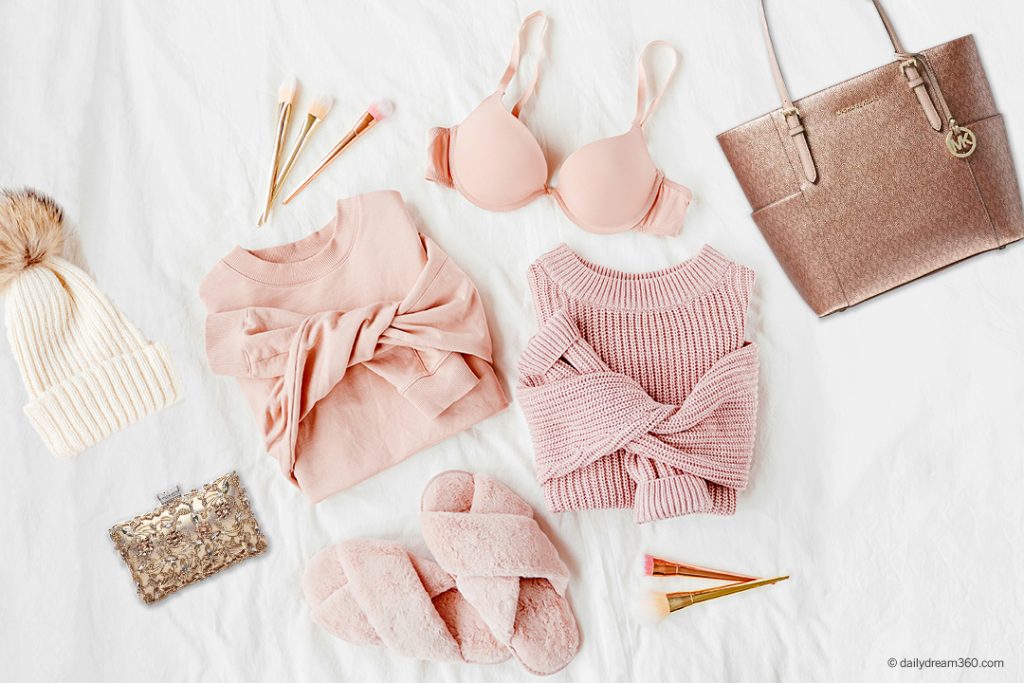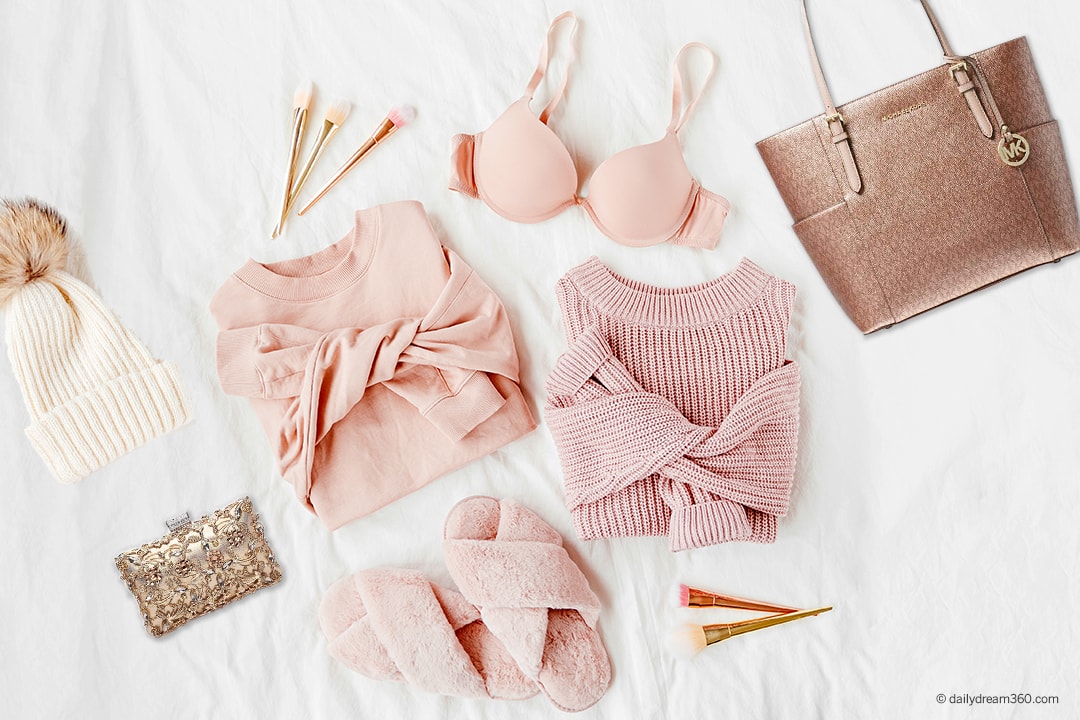 Packing For Quebec's Winter Carnival
It is not about being fancy when attending the winter carnival. Most activities will happen outside in an extreme winter situation. The temperatures require proper winter packing following the important three-layer rule.
First Layer – Intimates and thermal layer
Second Layer – Winter Clothing
Third Layer – Outwear Protection from the Elements
All the items you pack should be to insulate and keep you dry and warm, the essential pieces being your outerwear. Think stylish ski chalet attire.
Read more: Winter Carry-on Packing List | 7-day Winter Packing List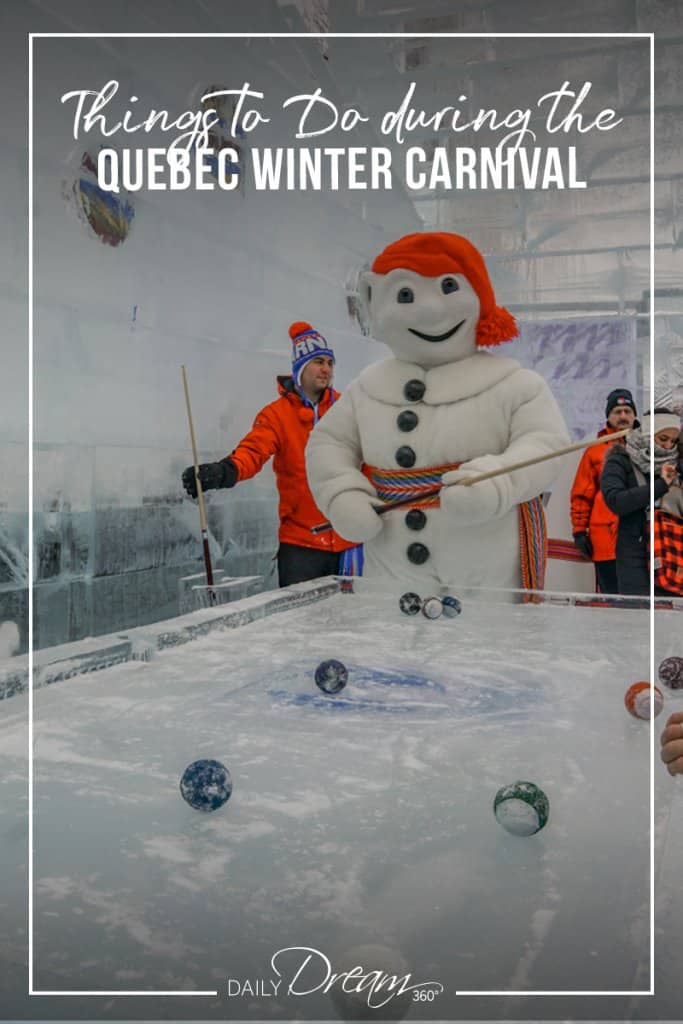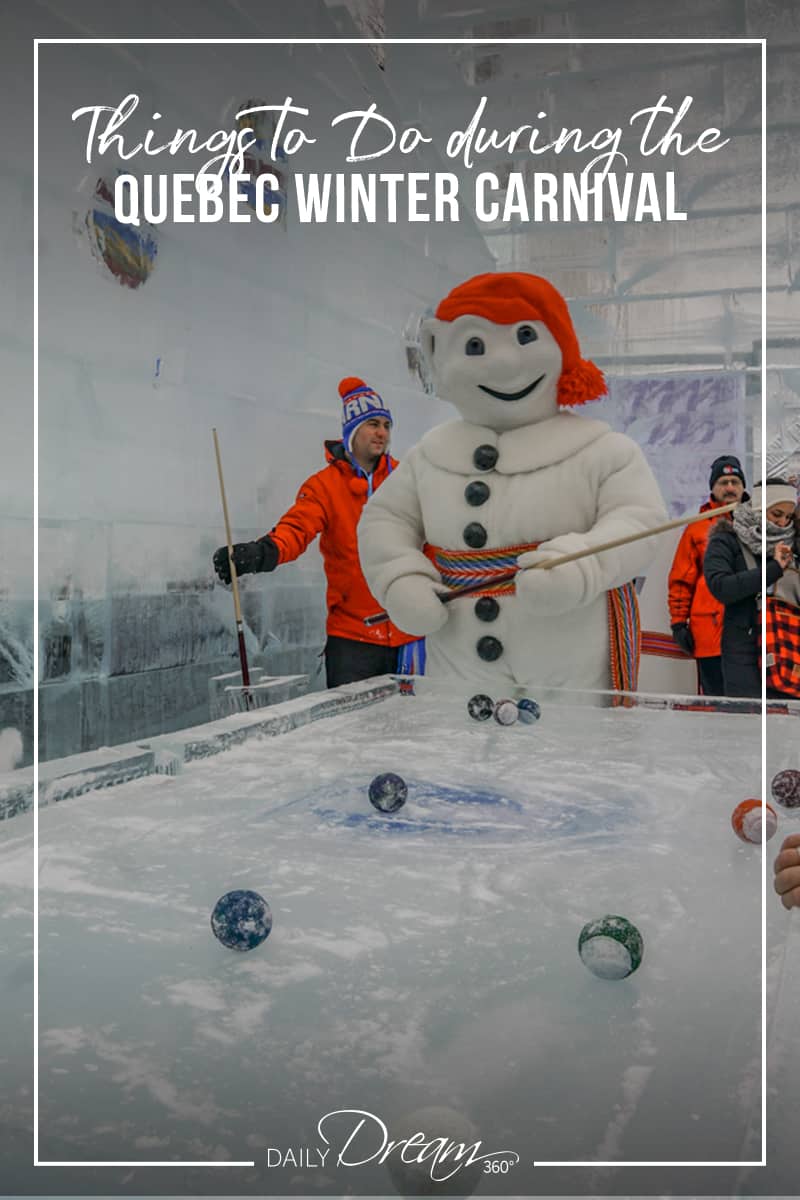 Live it.
While in Quebec City during Winter Carnival, there are many things you have to do. Some are specific to the Carnival de Quebec itinerary, and others are great Quebec City winter activities.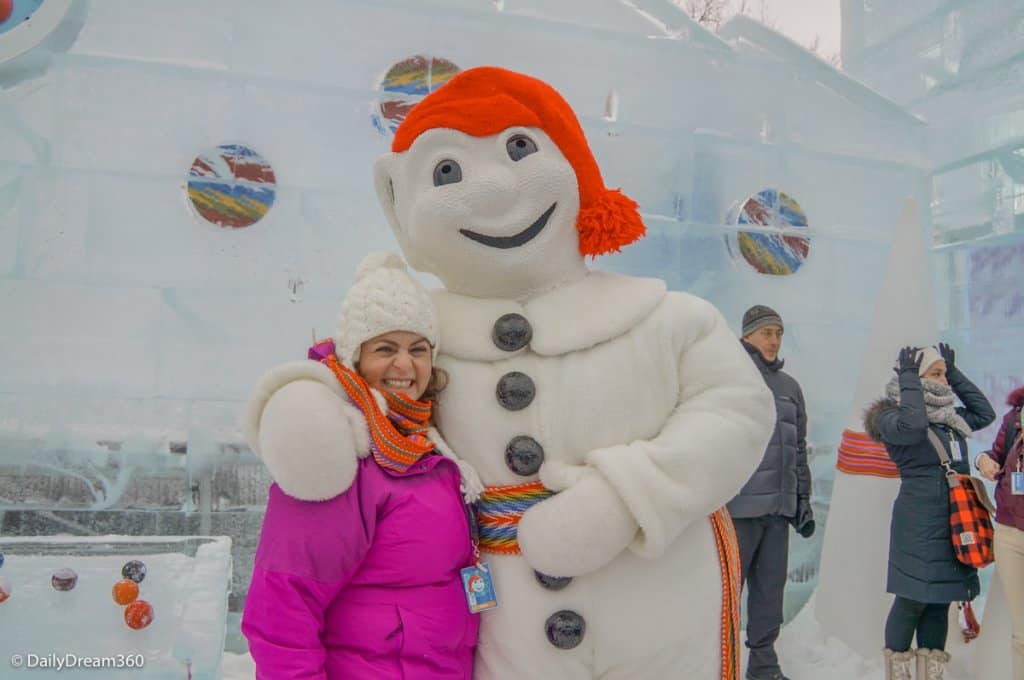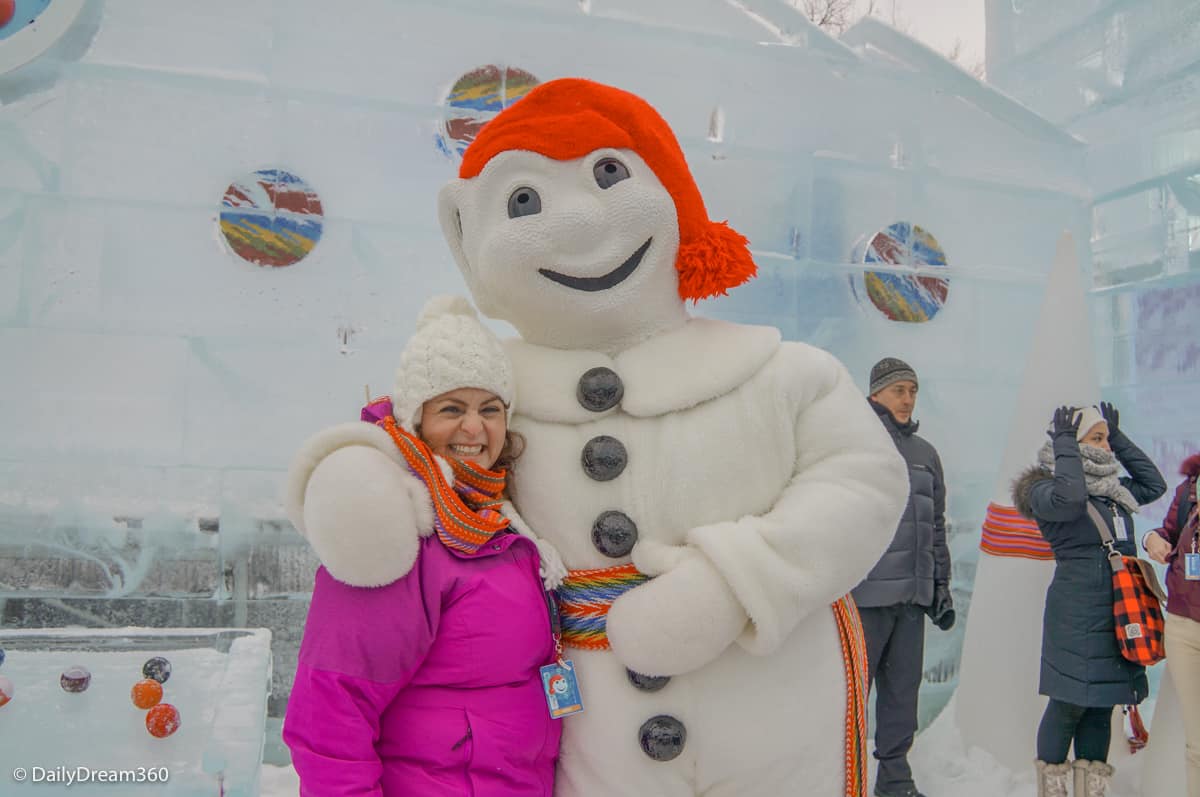 Things to do During Quebec City Winter Carnival
Meet Bonhomme Carnival at the Ice Palace
One can't go to the Quebec City Winter Carnival and not get a hug from its spokesnowman, Bonhomme Carnival. He's not always easy to find but often hosts meet-and-greets inside the palace during the daytime.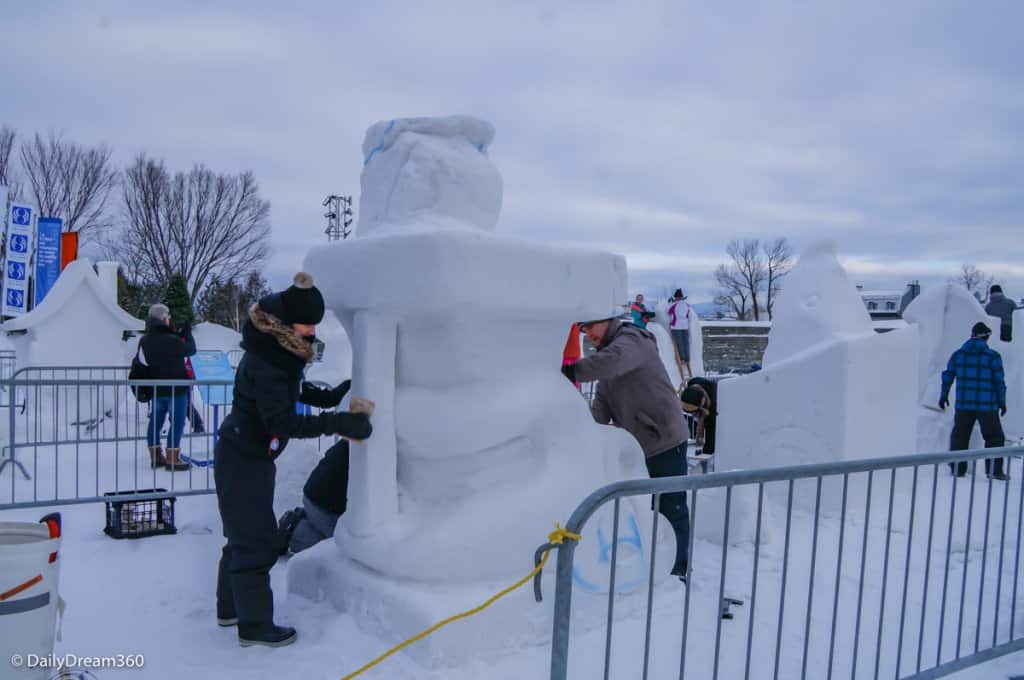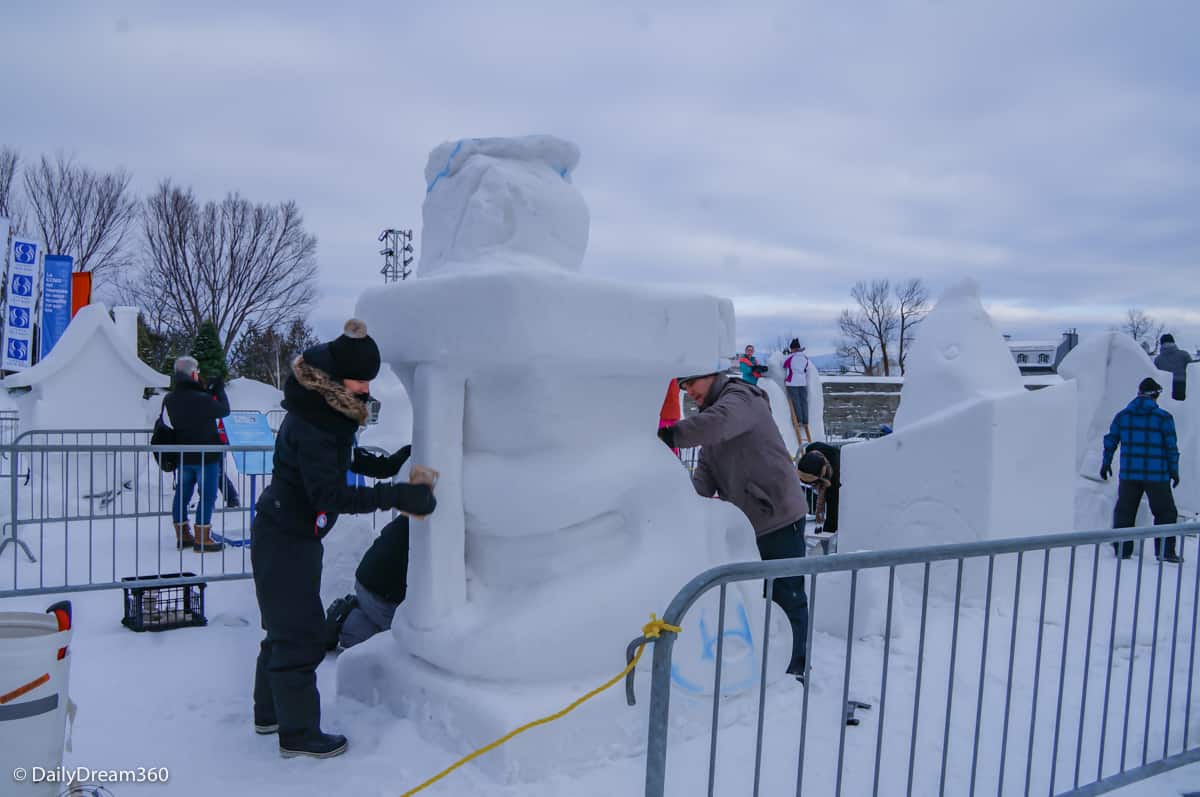 Browse Through Artist Creations at the Ice Sculpture Contest
Each Year participants from around the world compete in the ice sculpting contest. Throughout the carnival, you can see the sculptures in various phases of creation. Huge blocks of ice and snow are magically transformed by the artists who brave the winter weather conditions to work on their pieces of art.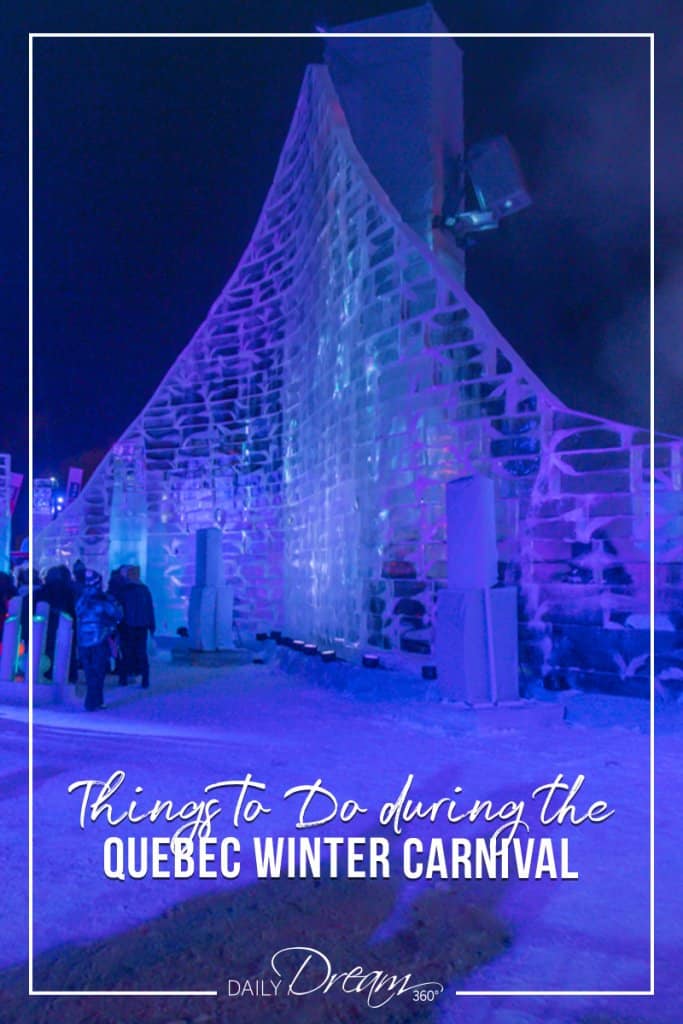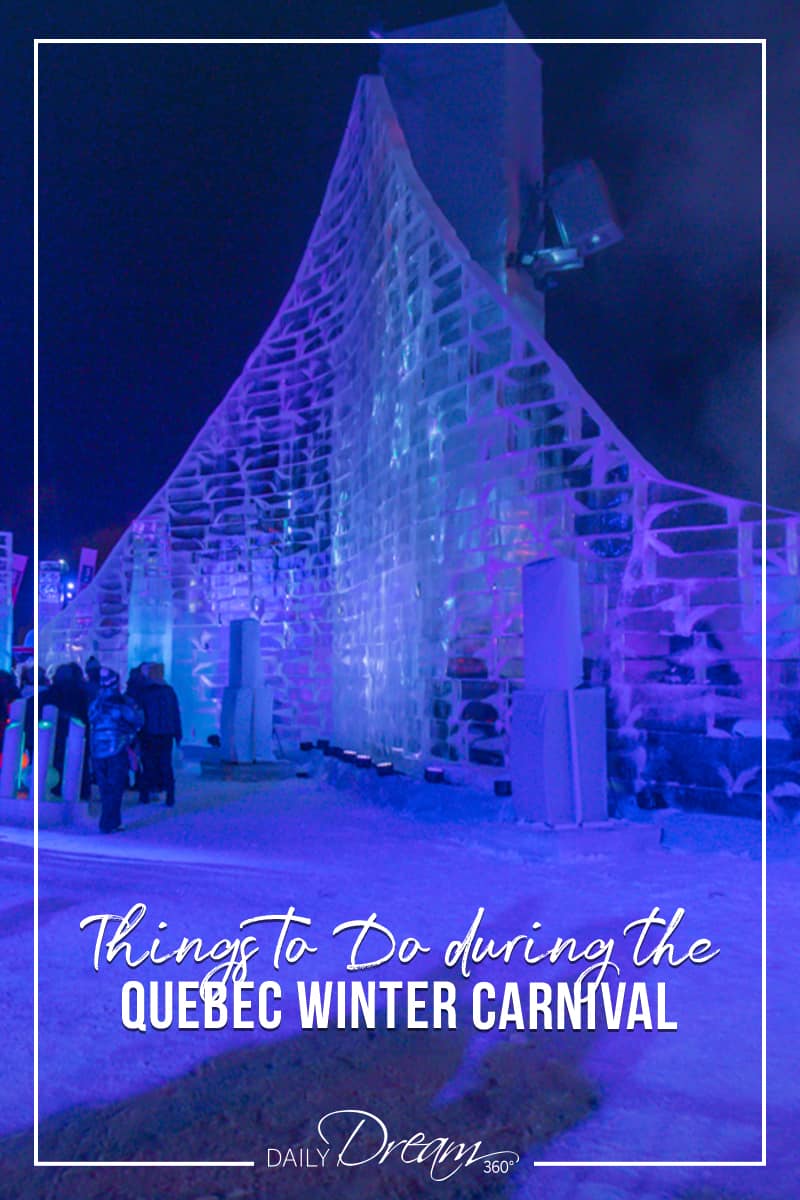 Check out the Ice Palace Lightshow
Bonhomme's Ice palace continues to be a central draw of the carnival, but now at night, the ice castle transforms into an interactive music and light show. As you walk through the exhibits, you change the sound and lights that broadcast on its walls by pressing buttons, standing on ice blocks and more.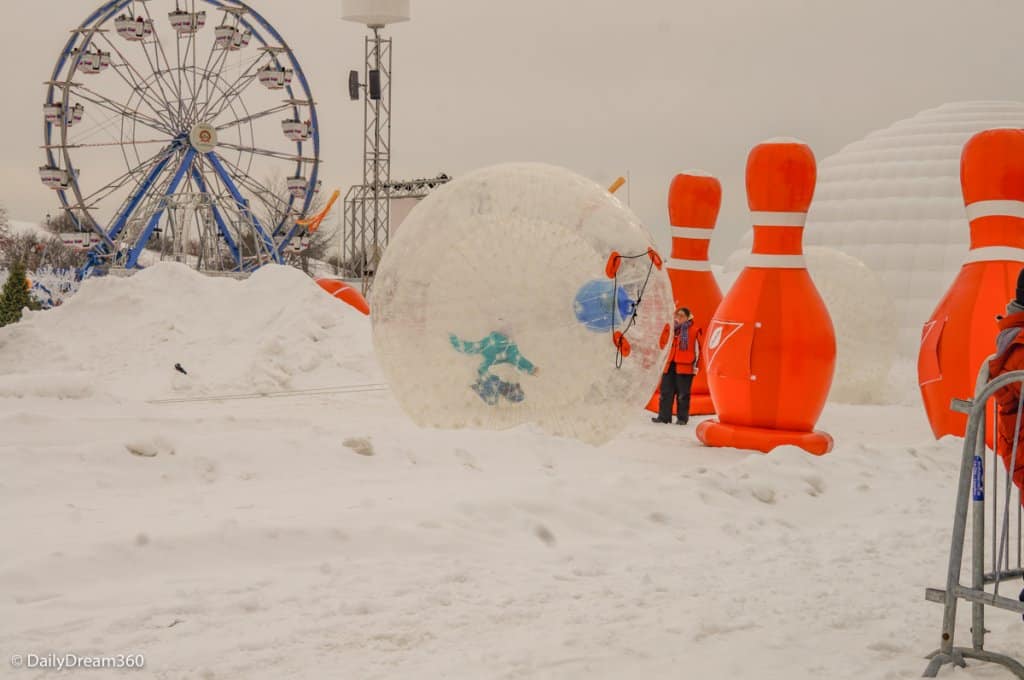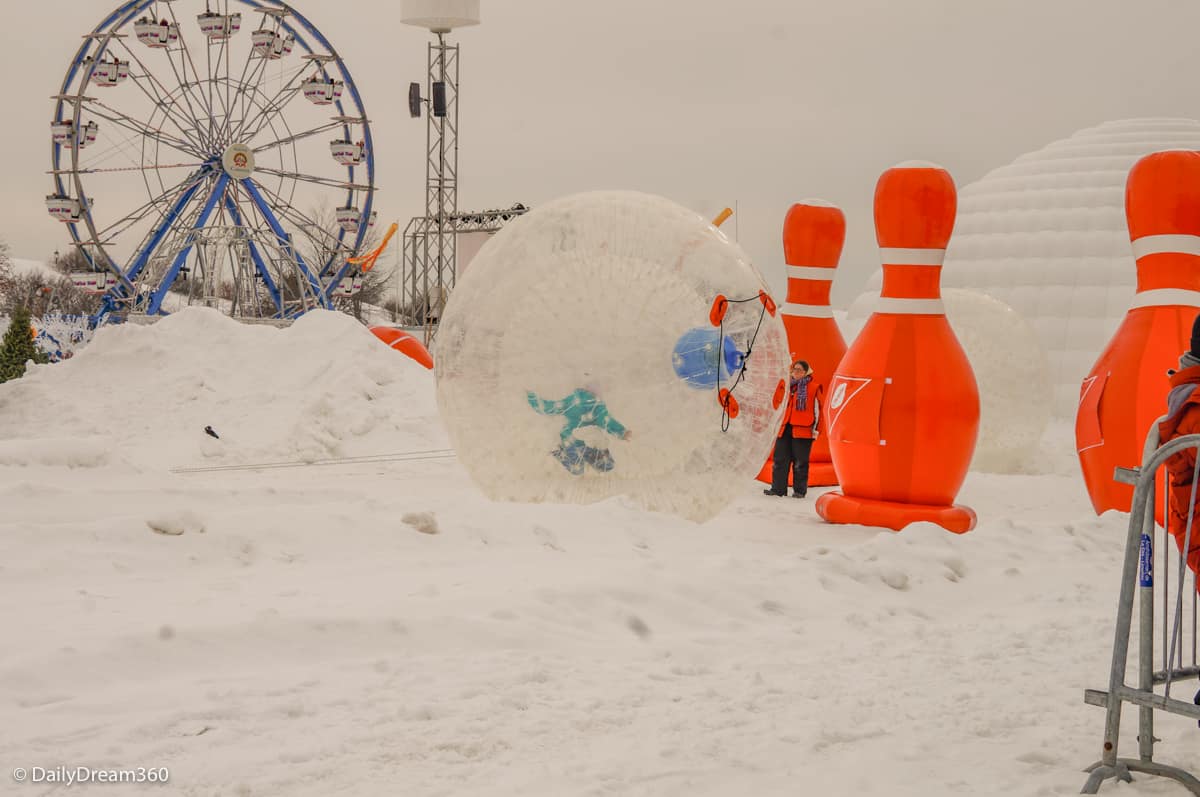 Carnival Specific Winter Activities
The carnival has many fun, unique winter activities. Past year activities included: snow bowling, dog sledding, snow tubing, ice slides, and a massive human foozball game.
Ferris Wheel Ride
What would a carnival be without a ride on the Ferris wheel? Other trips at the festival included a drop zone like the ride, dog sledding and horse-drawn sleigh rides.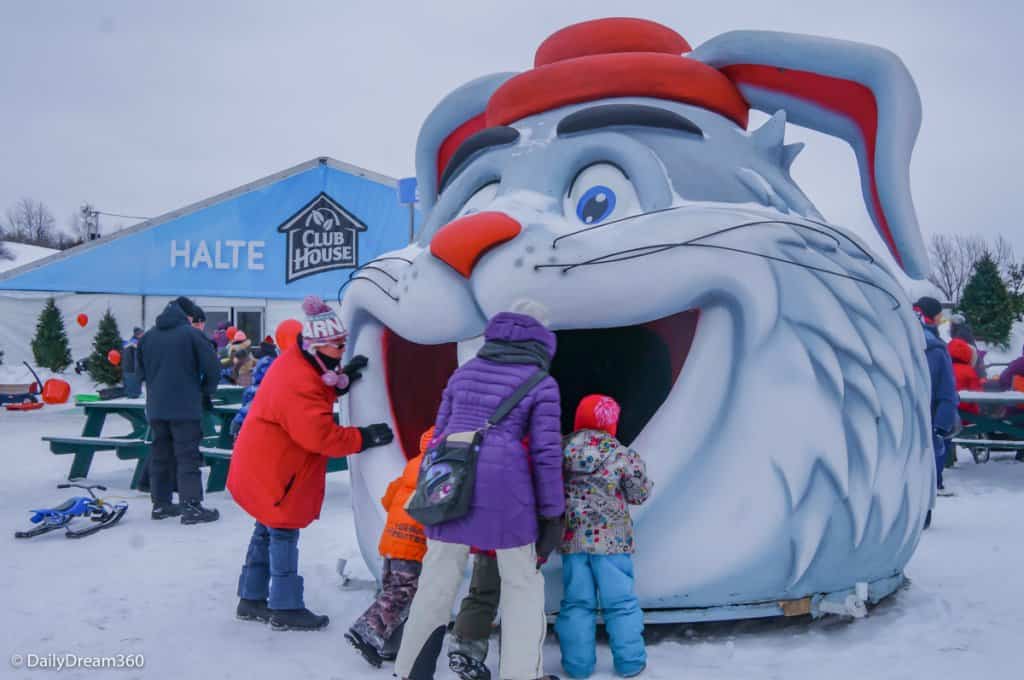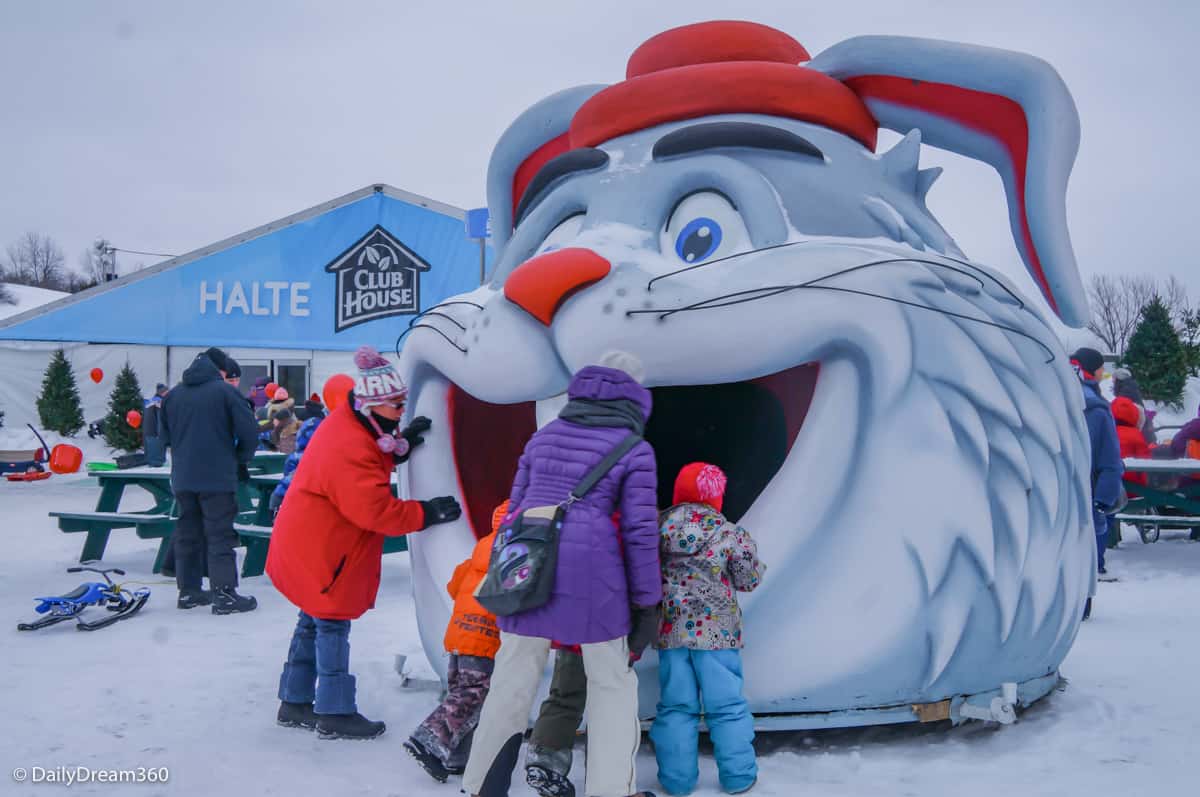 Winter Carnival Kids Play Zone
There was a significant play area for children, which included ice slides, these giant marionettes, themed igloos, snow games, and so much more!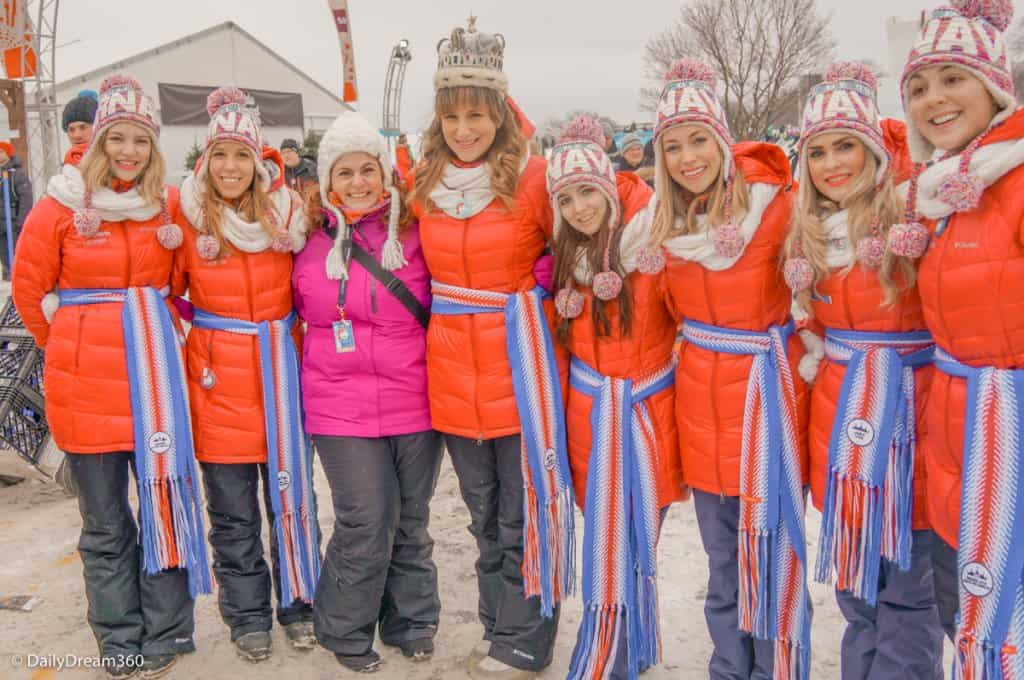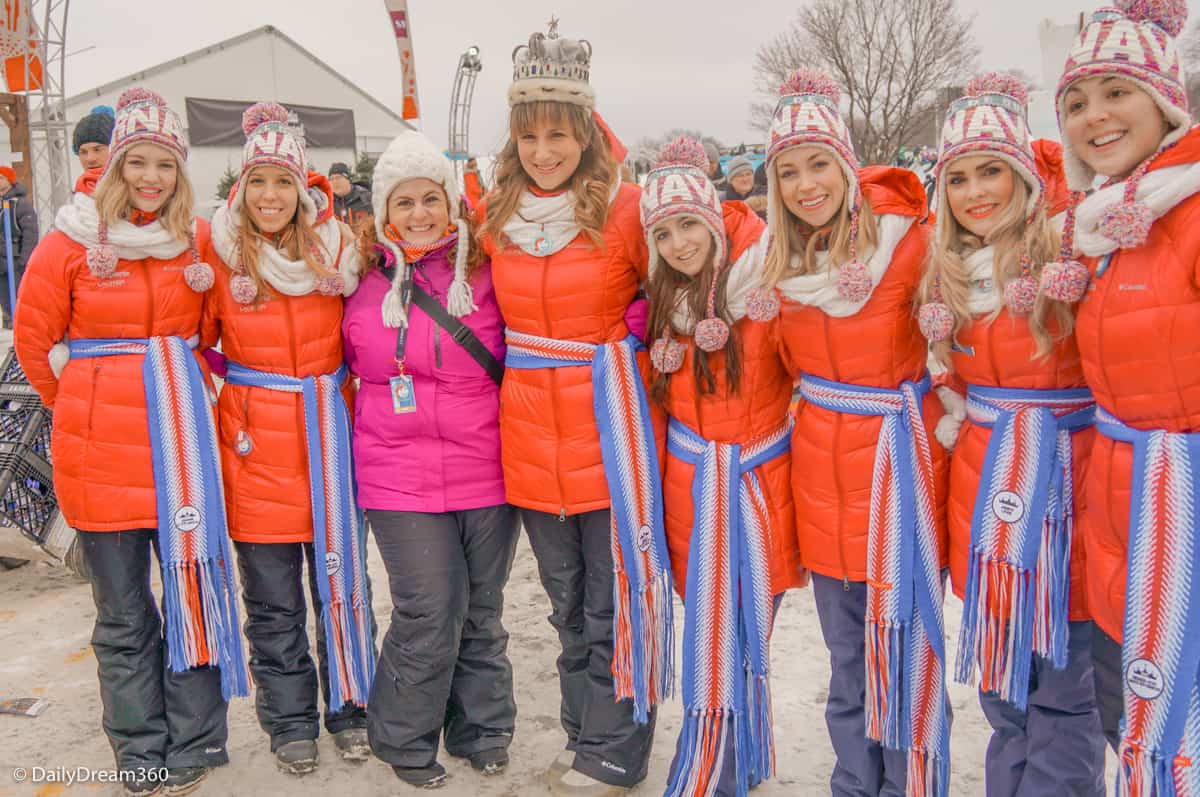 Meet the Quebec City Winter Carnival Royalty
Seven Duchesses representing the seven regions of Quebec City, each of these women is responsible for promoting the sale of the Carnival Candle, which is a carnival tradition. There is judging that takes place before the start of the celebration, and the Duchess with good candle sales that meets all the selection criteria is crowned Queen. It is a great way to raise funds for the carnival and the Queen's chosen charity.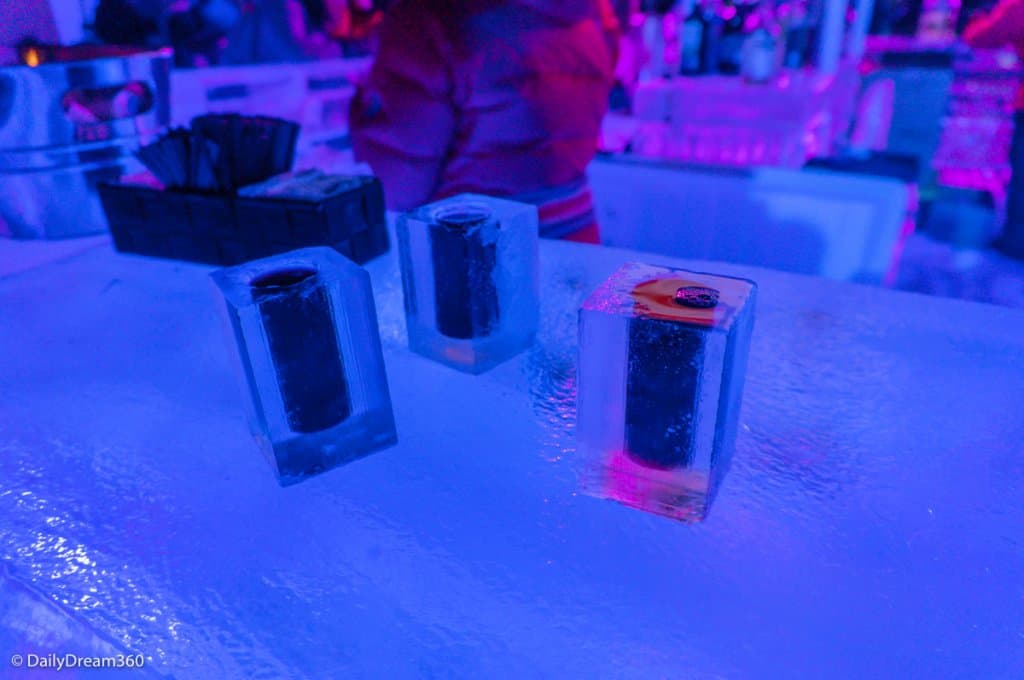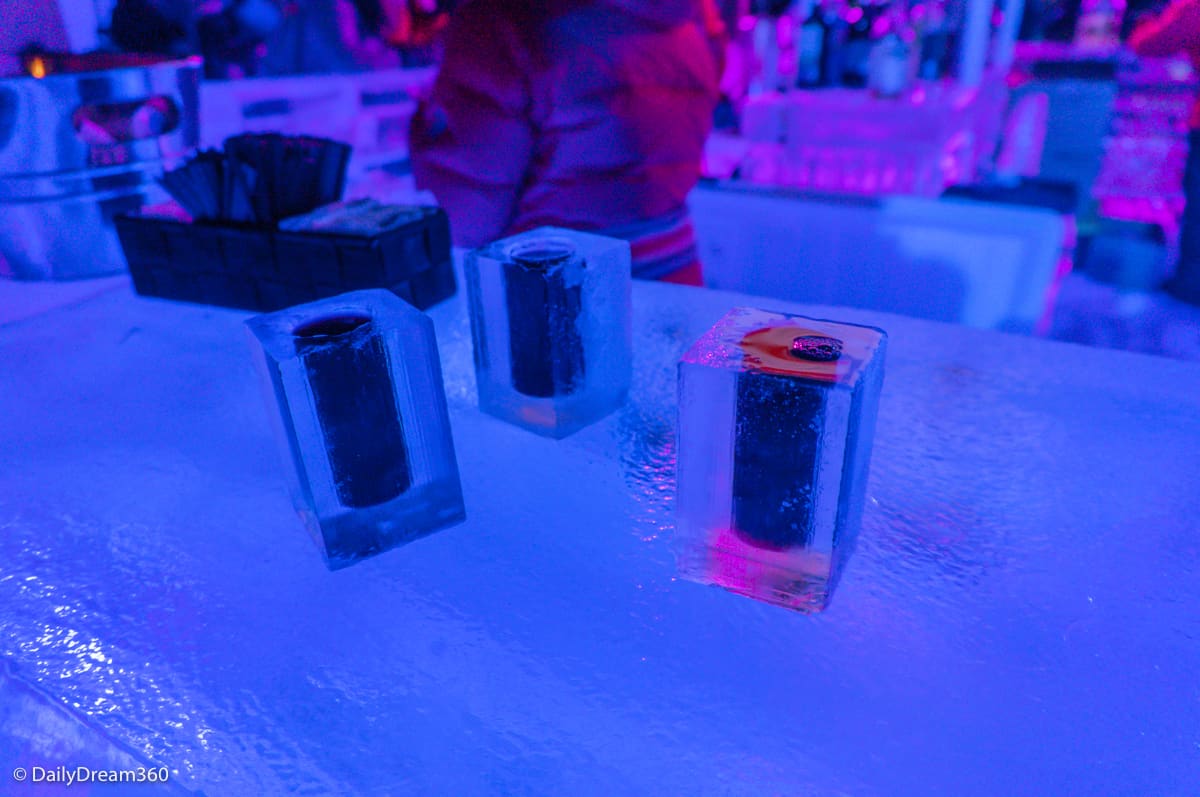 Drink Caribou at an Ice Bar
This one is for the adults, but the cold, bitter conditions are no match for this shot of alcohol served in an ice glass at the ice bar located next to Bonhomme's Palace. Caribou is a mulled wine made with wine, maple and whisky.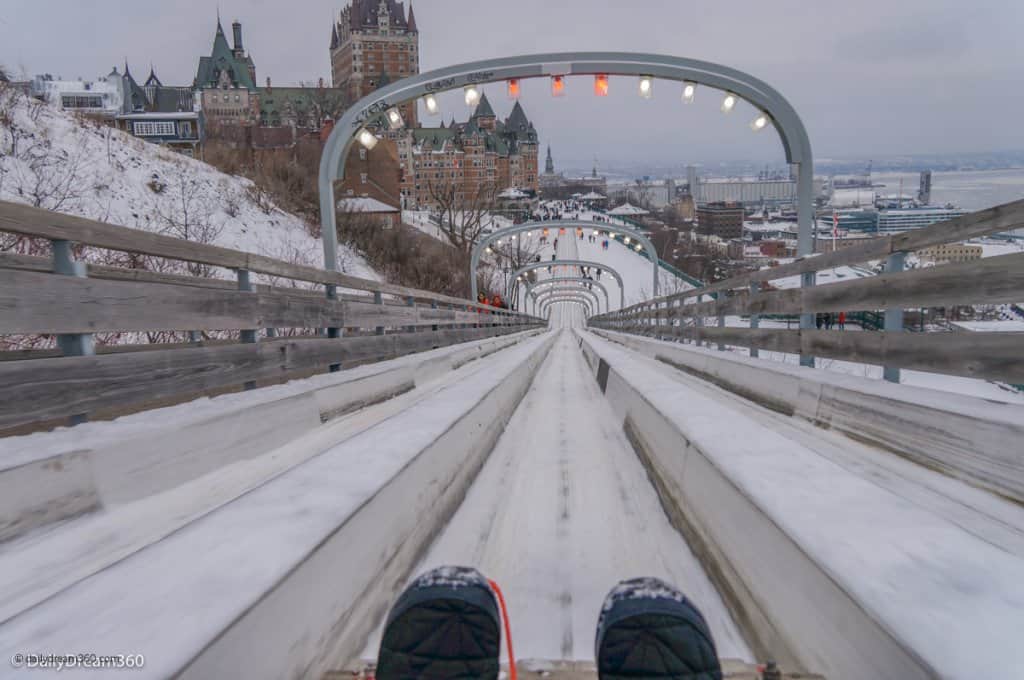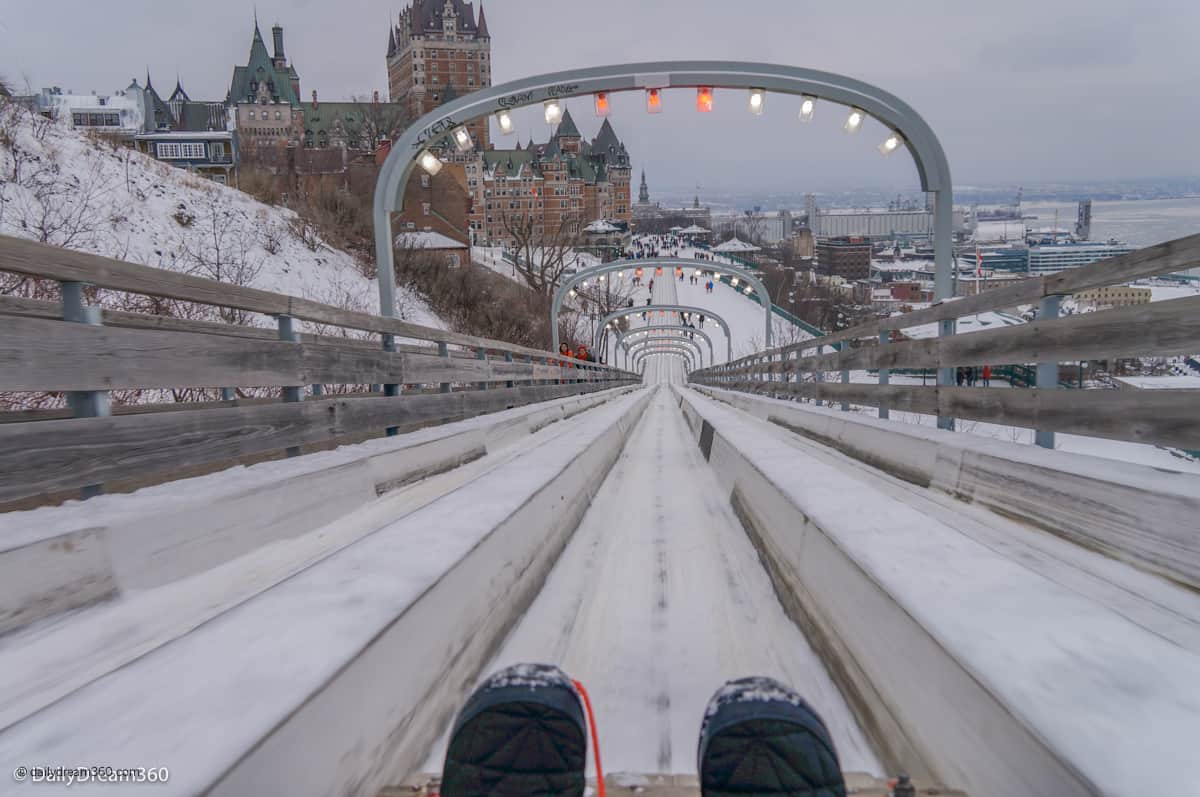 Ride the Famous Quebec Toboggan ride
If you are in for a little thrill ride, make your way to the Dufferin Terrace behind the famous Chateau Frontenac on the Old City Boardwalk. Here you will find the memorable Quebec Toboggan ride. You have to lug the wooden sled up the steep incline, but once you get to the top, it is all downhill from there. (Sorry I couldn't resist!) You can purchase a 1-ride ticket or 3-ride ticket, and you probably will want to ride it a few times.
Read more: What You Need to Know About the Quebec Toboggan Ride
Enjoy a Snow Bath with Bonhomme
I can't say that I participated in this annual ritual, but yes, you heard me right a snow bath with Bonhomme Carnival. Participants put on their swimsuits and hang out in the snow with the snowman. I put this one on my dream travel list!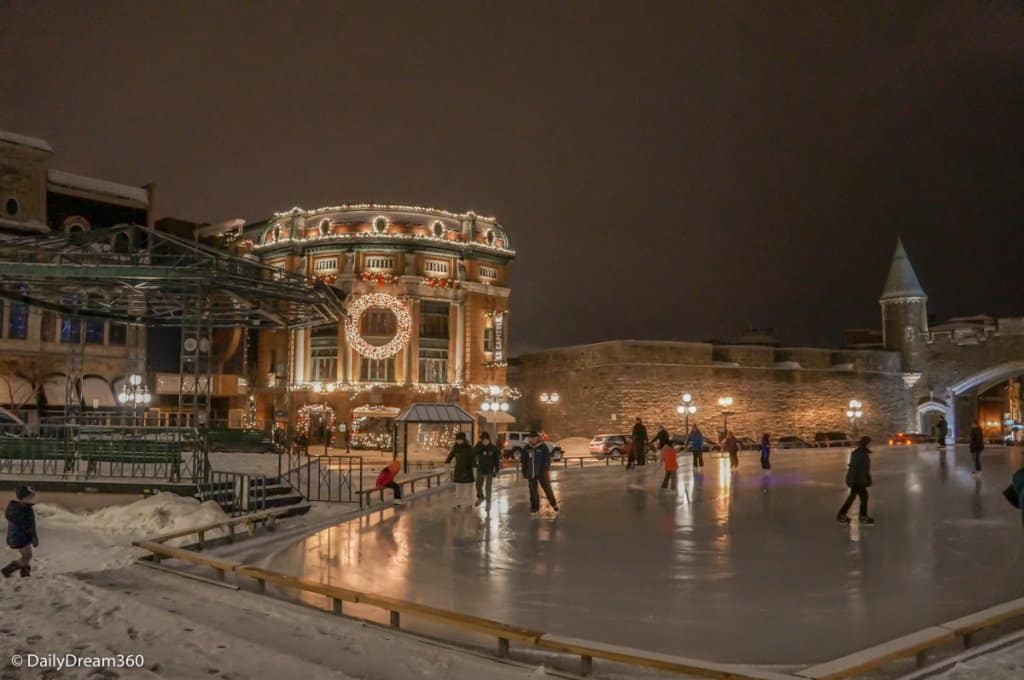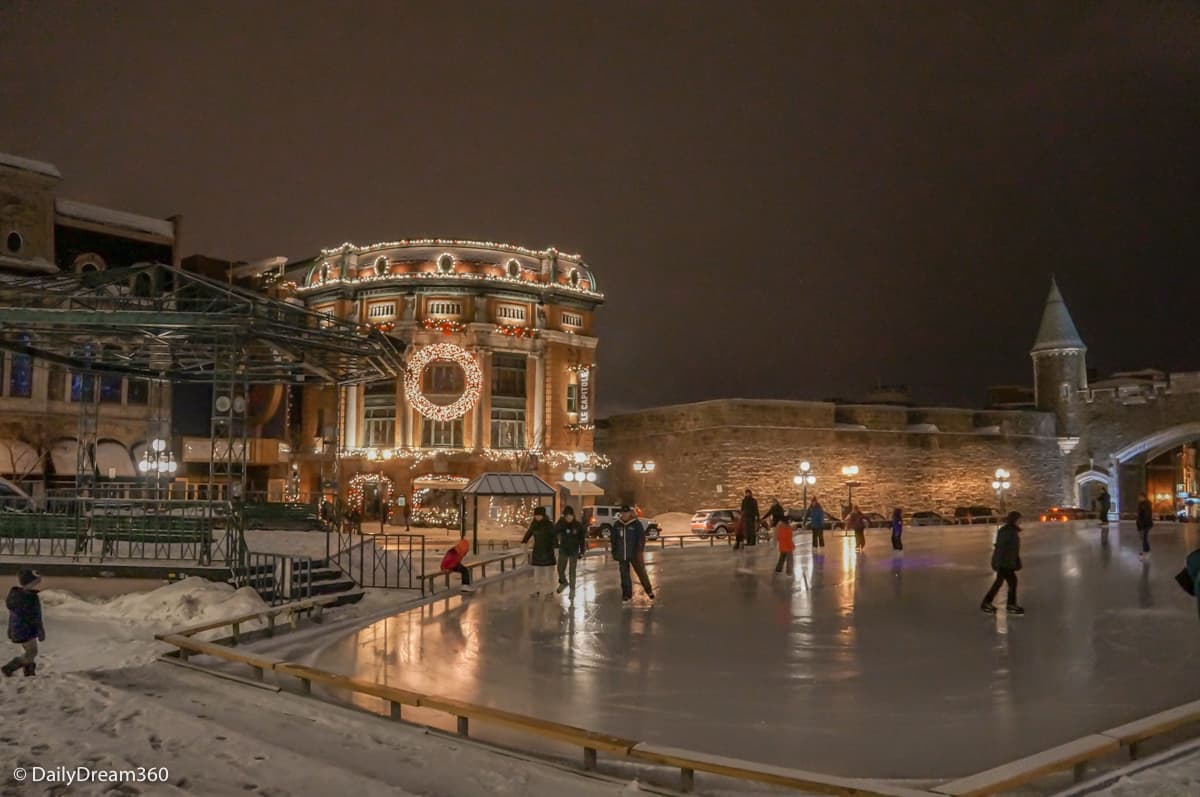 Take a Walk in the Old City
Quebec City is a dream to walk around at any time of the year, but during the Quebec Winter Carnival, you can expect to find a winter wonderland. Many of the streets keep their Christmas decorations up and then enhance them with ice sculptures and more carnival decorations. Be sure to take time to explore the Quartier Petit Champlain located at the bottom of the Funicular situated behind the Chateau Frontenac.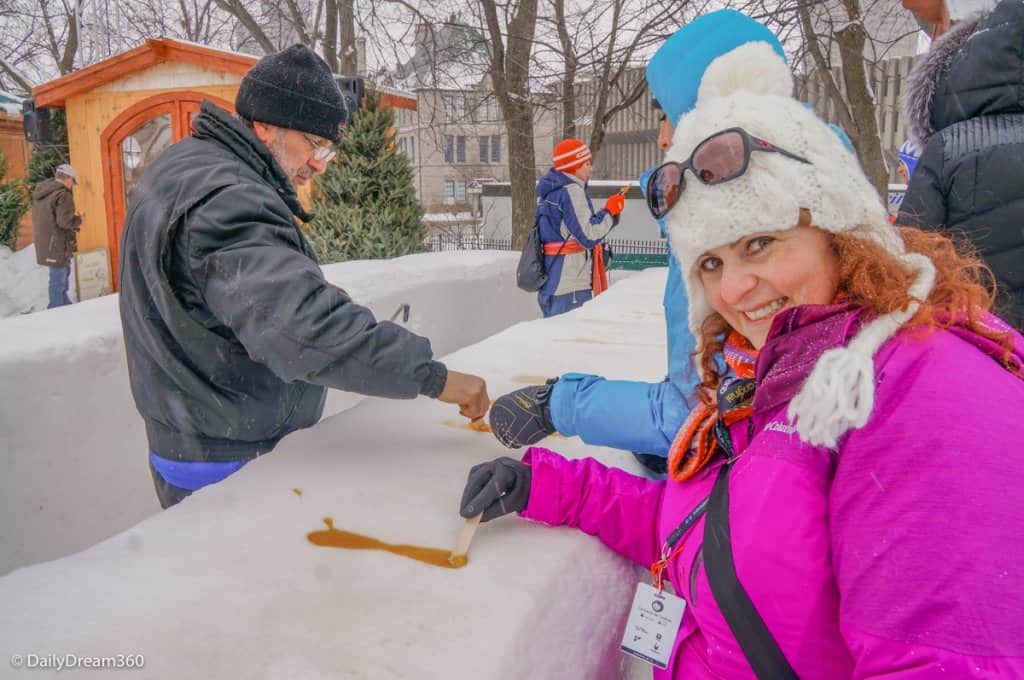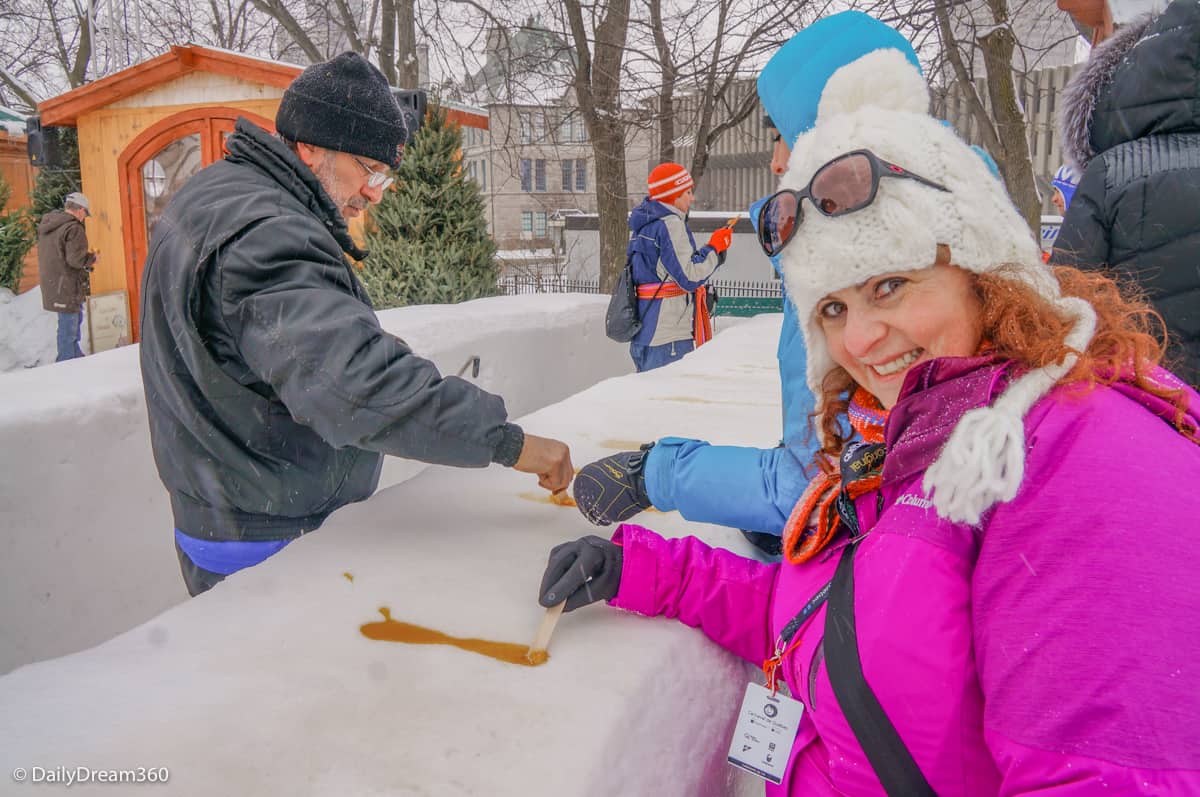 Enjoy the Quebec City Winter Carnival Eats
Eat frozen maple syrup taffy on a stick.
Eating maple syrup is a Quebec tradition at any time of the year. In Winter, it has even more appeal. Hot maple syrup poured over ice is gathered carefully onto a wooden stick. The result is gooey pure maple syrup taffy. Be sure to eat it mindfully as it tends to defer to its liquid state again as you eat it. It can get drippy if you're not quick enough!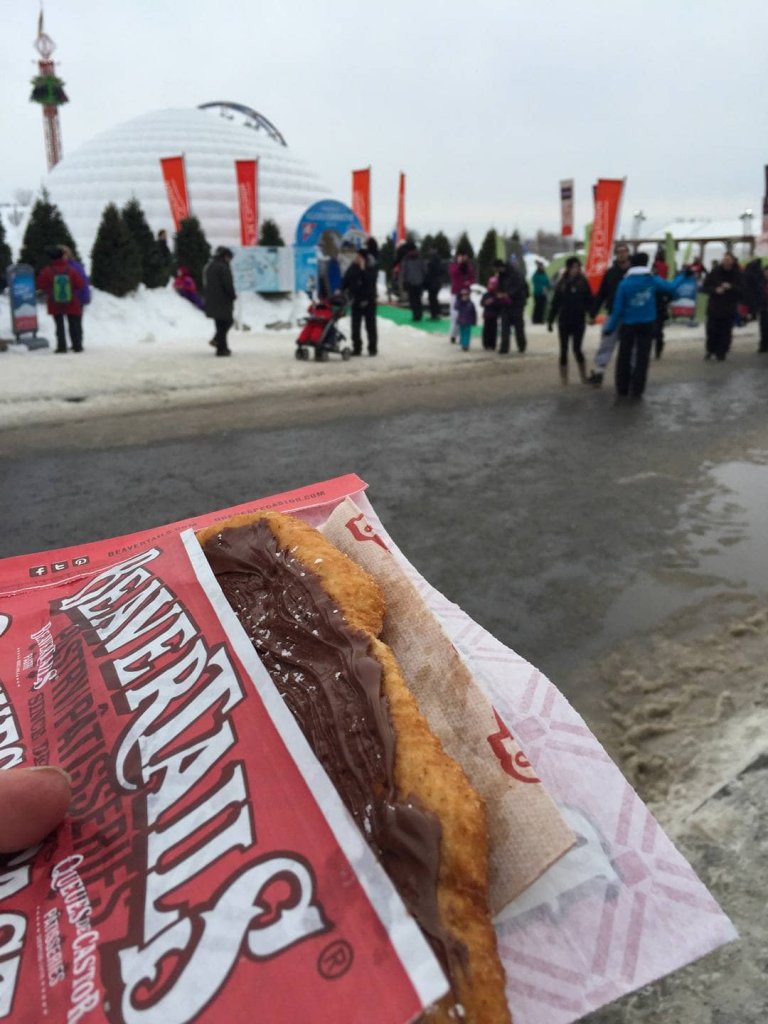 Indulge in Beavertails
What is a winter festival without some carnival food? Beavertails are deep-fried sweet dough covered with various toppings, which include cinnamon, powdered sugar and hazelnut chocolate, to name a few. Like the maple syrup taffy, they are a bit of a Quebec tradition!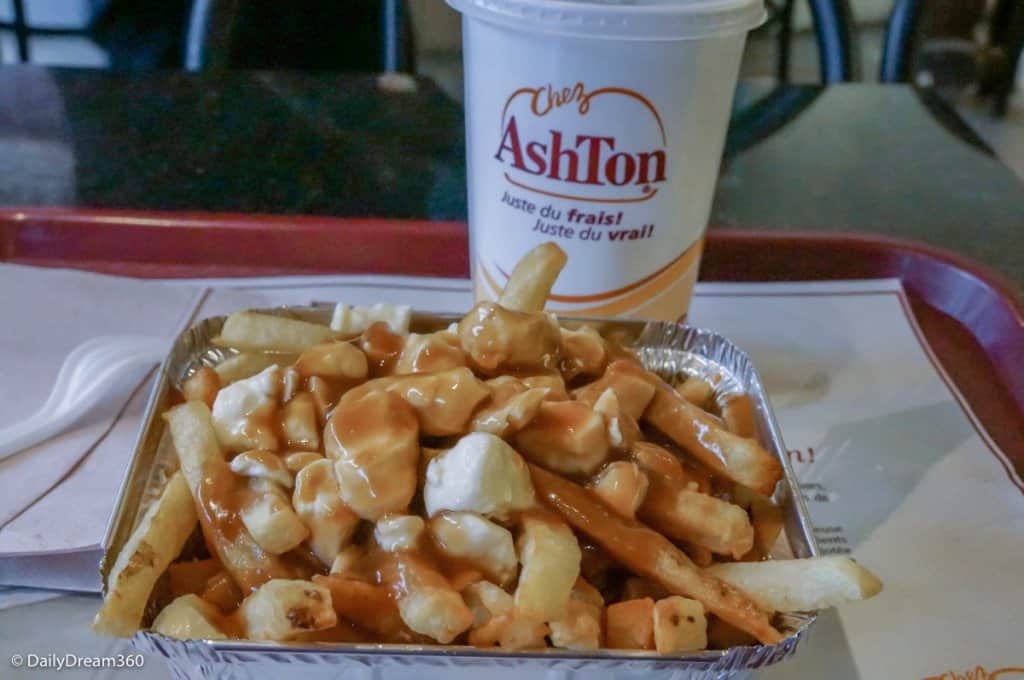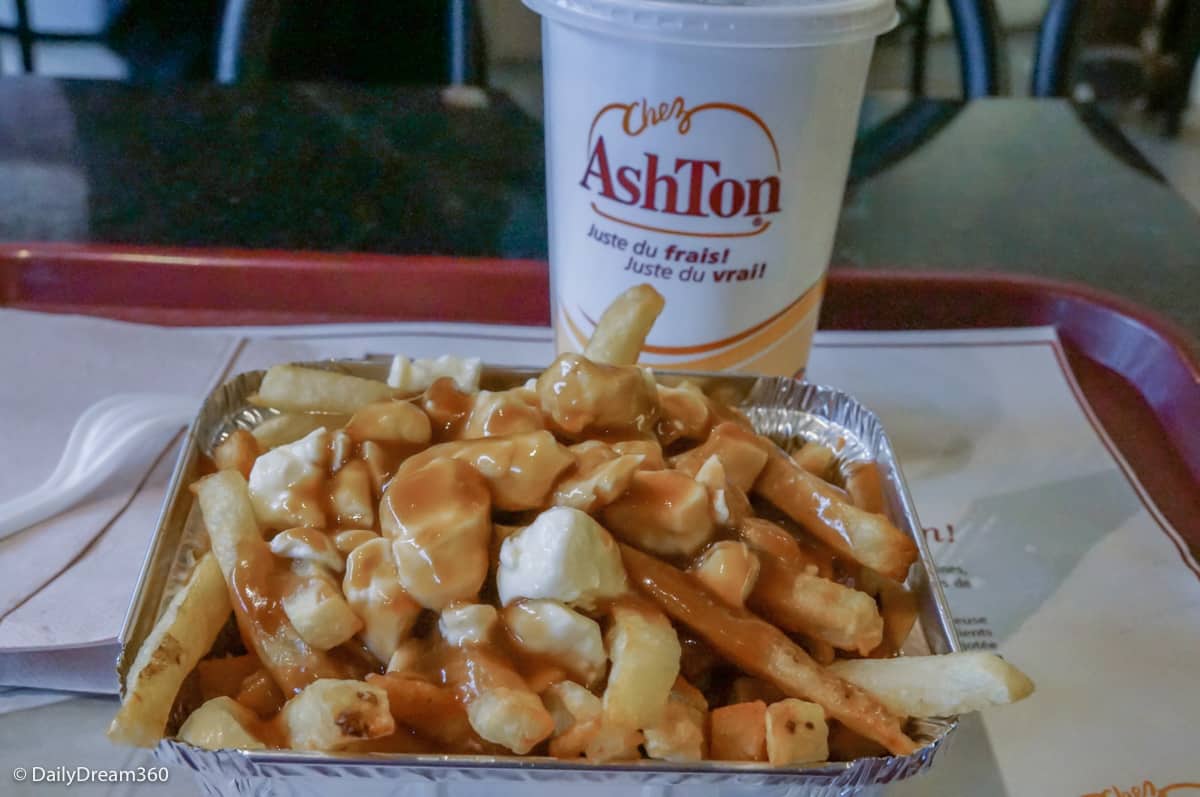 Eat Some Poutine
You'll find many restaurants and food vendors selling poutine in Quebec. I can't imagine visiting the city at any time of the year and not indulging in some. In winter, the warm gravy poured over cheese curds and hot french fries is a great winter warm-up snack.
For over 60 years, the Quebec City Winter Carnival has played host to winter fans. Now one of the largest winter carnivals in the world draws visitors from everywhere eager to participate in the celebration. For residents of Quebec, Carnaval is a spirit, a yearly tradition they all look forward to, and all join in with enthusiasm.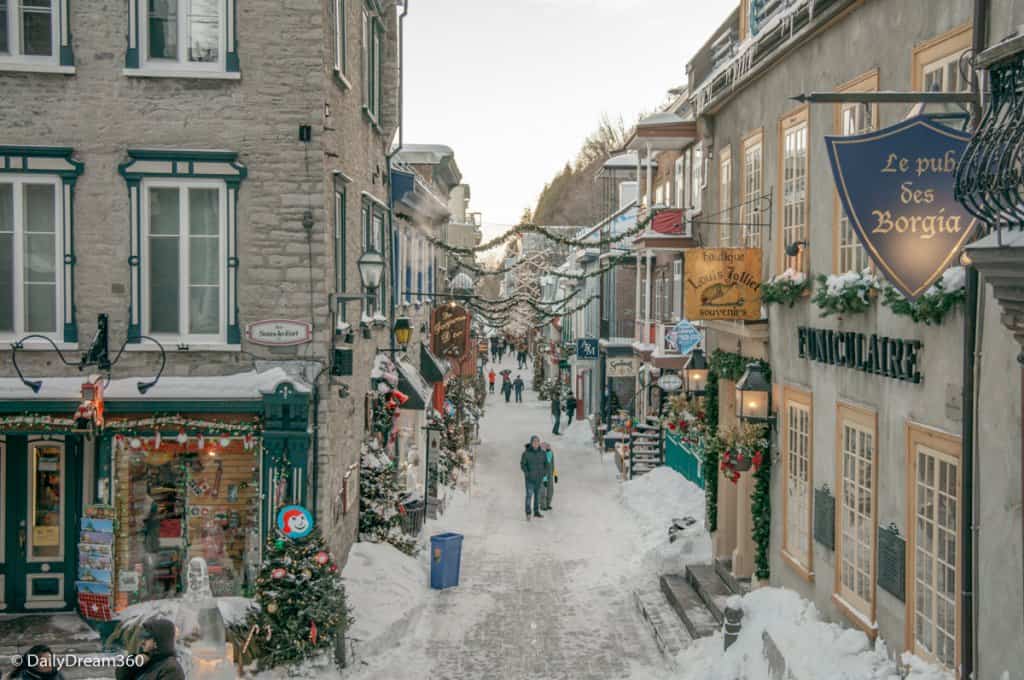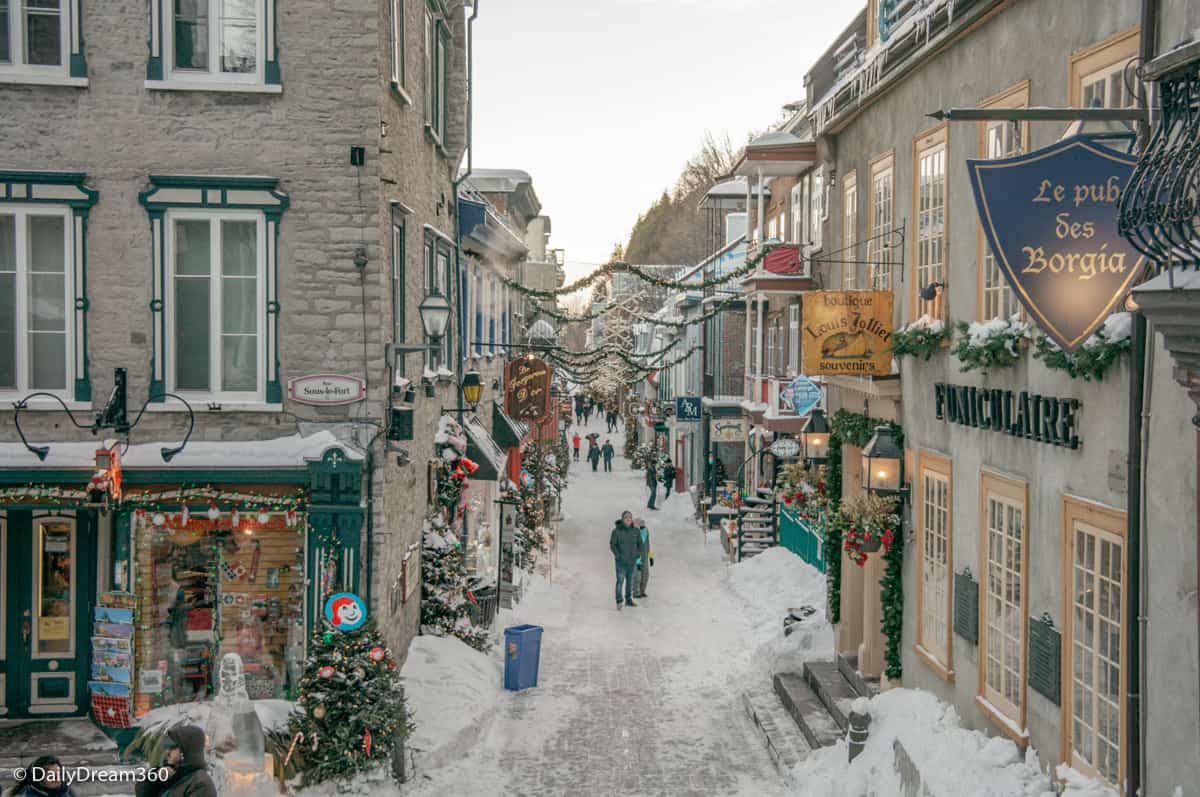 Other Things to do in Quebec City During Winter
Many other activities are going on in Quebec during the winter months, which you should also explore. These include visiting the ice hotel, the Scandinavian Spa, and exploring the city.
Read more: Things to do in Quebec City During Winter.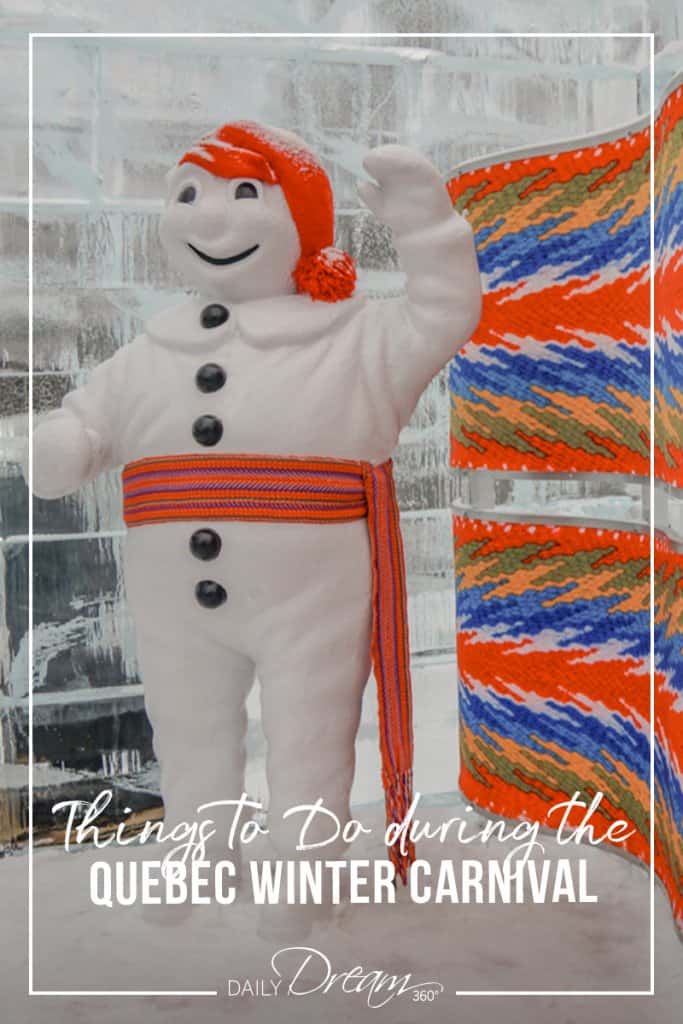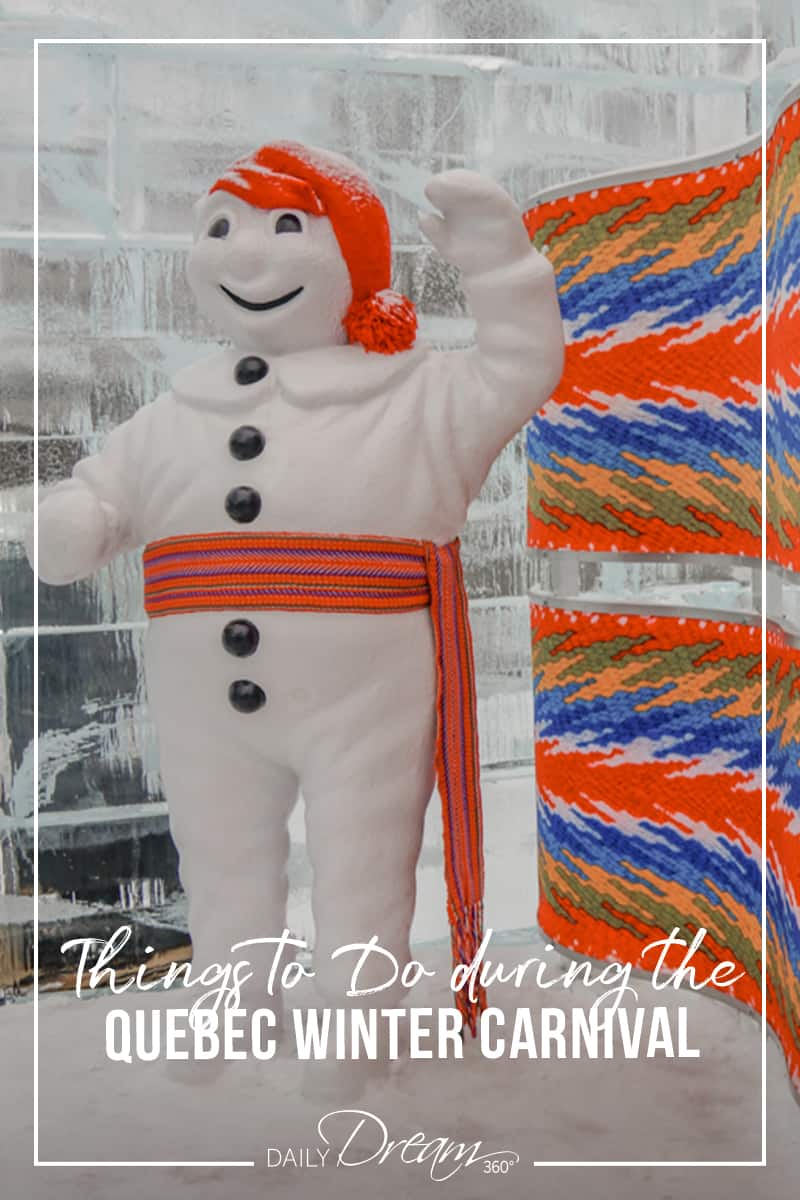 Travel assistance provided by Tourism Quebec, Quebec Region and Carnival de Quebec during media hosted press trips. The opinions expressed in this post are my own.