I'm back from my second Quebec Winter Carnival experience, and I thought it might be helpful to put together a post to help you plan your visit to Quebec's Winter Carnival. In this post, we share ten things you must do during Winter Carnival in Quebec City.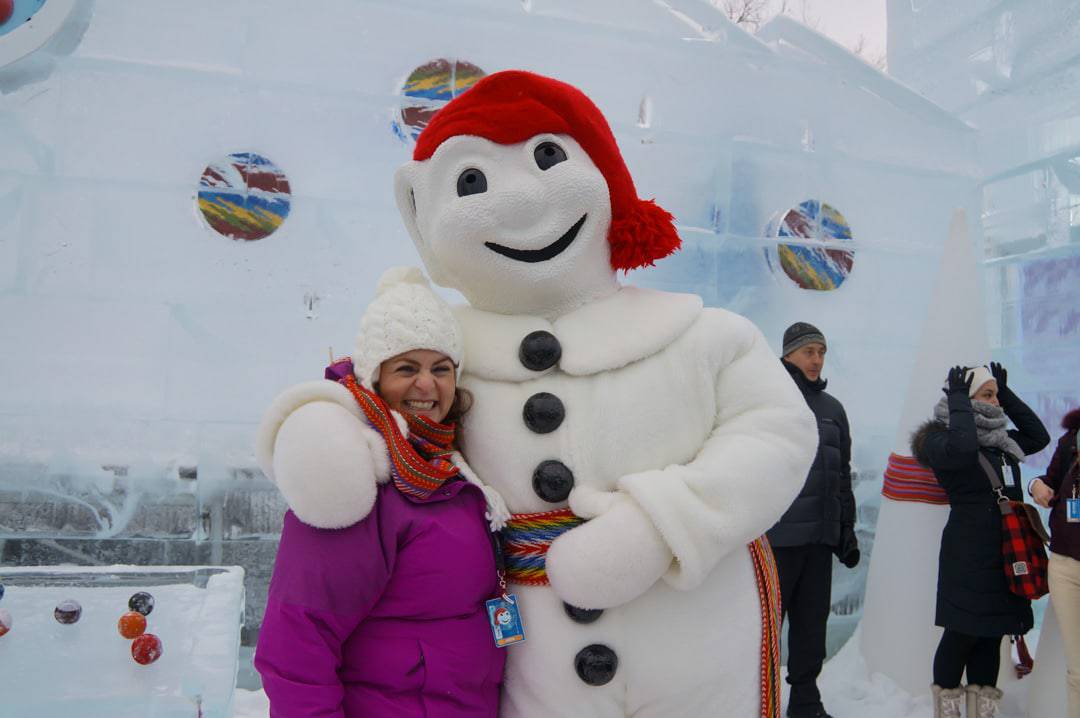 1. Meet Bonhomme Carnival
One can't go to the Quebec City Winter Carnival and not get a hug from its spokesnowman Bonhomme Carnival. He's not always easy to find but often hosts meet-and-greets inside the palace during the daytime.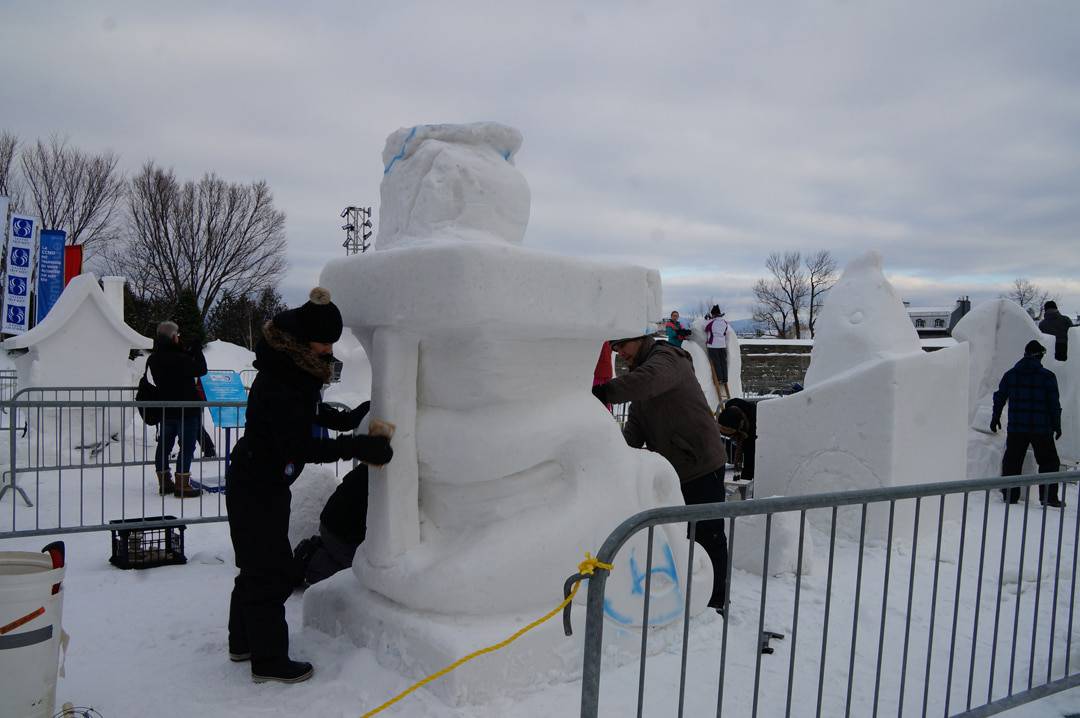 2. See The Ice Sculpture Contest
Each Year participants from around the world compete in the ice sculpting contest. Throughout the carnival, you can see the sculptures in various phases of creation. Huge blocks of ice and snow are magically transformed by the artists who brave the winter weather conditions to work on their pieces of art.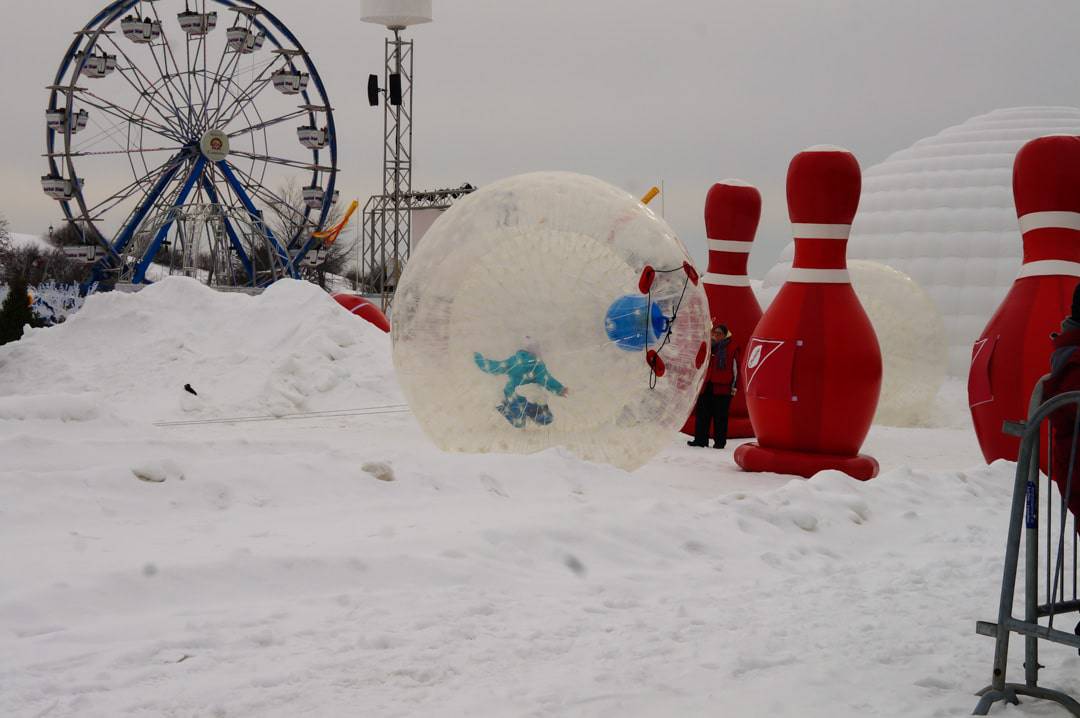 3. Specialty Activities
The carnival has many fun, unique winter activities. Past year activities included: snow bowling, dog sledding, snow tubing, ice slides, and a massive human foozball game.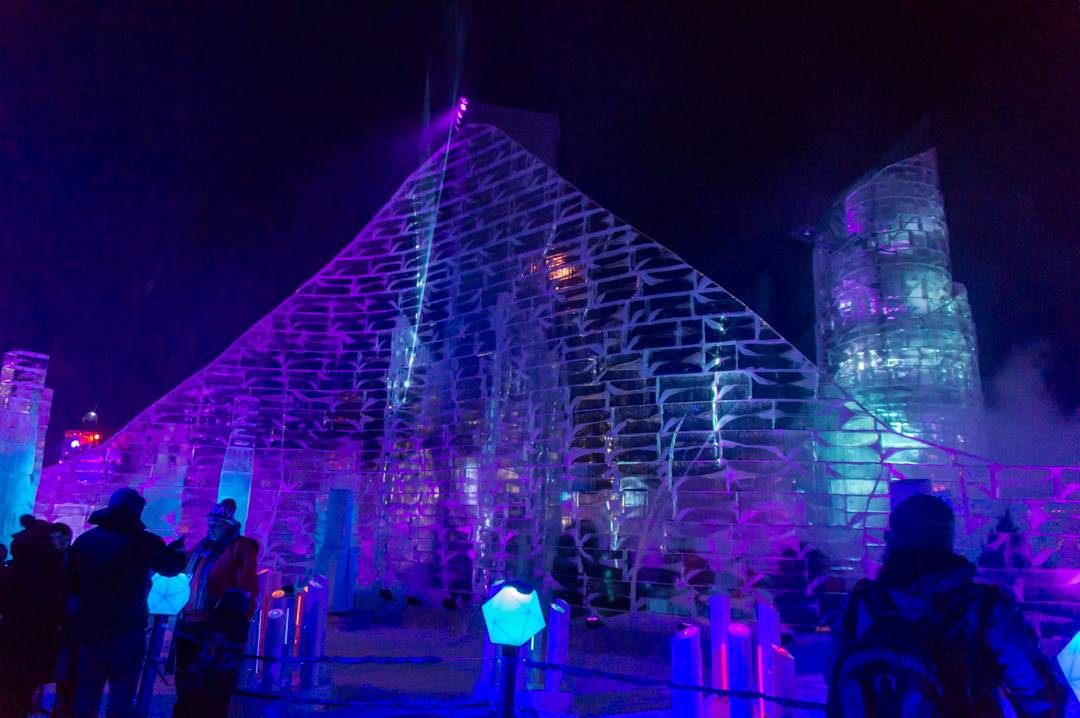 4. Visit the Ice Palace Lightshow
Bonhomme's Ice palace continues to be a central draw of the carnival, but now at night, the ice castle transforms into an interactive music and light show. As you walk through the exhibits, you change the sound and lights that broadcast on its walls by pressing buttons, standing on ice blocks and more.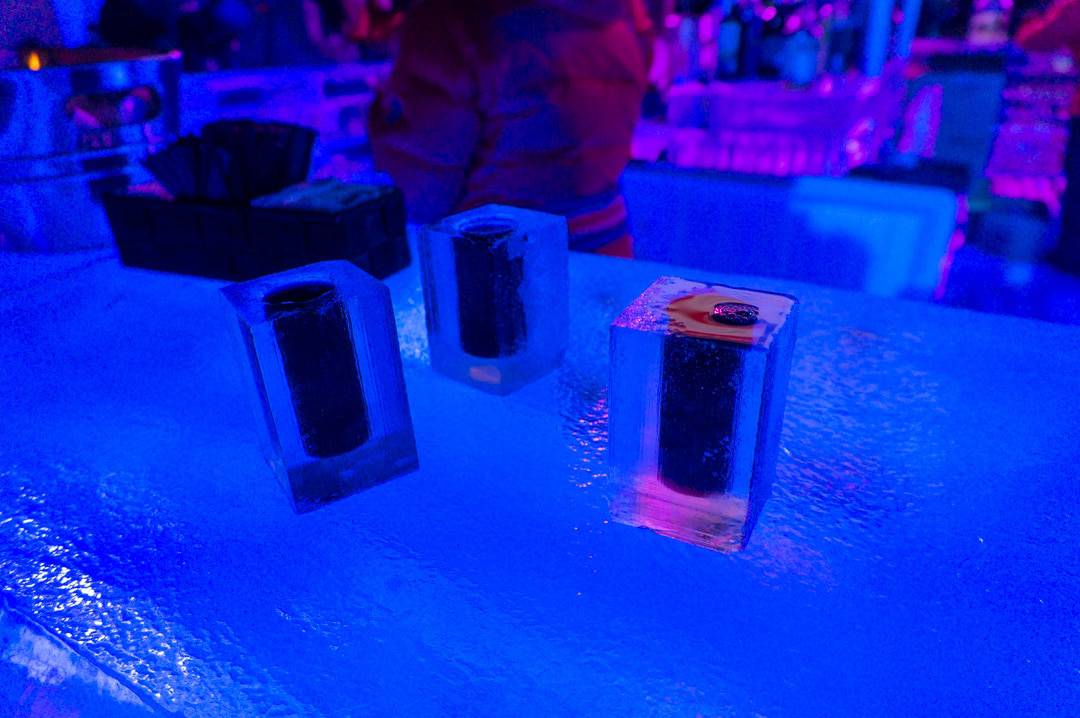 5. Drink Caribou at an Ice Bar
This one is for the adults, but the cold, bitter conditions are no match for this shot of alcohol served in an ice glass at the ice bar located next to Bonhomme's Palace. Caribou is a mulled wine made with wine, maple and whisky.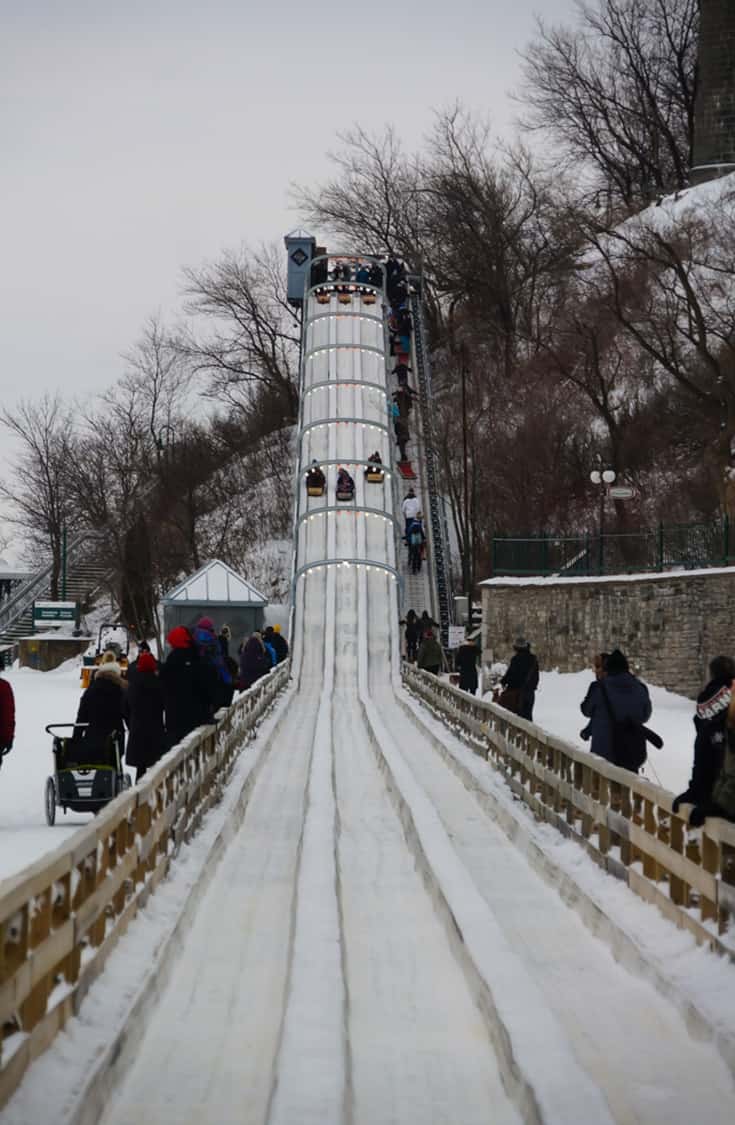 6. Ride the Famous Quebec Toboggan ride
If you are in for a little thrill ride, make your way to the Dufferin Terrace behind the famous Chateau Frontenac on the Old City Boardwalk. Here you will find the famous Quebec Toboggan ride. You have to lug the wooden sled up the steep incline, but once you get to the top, it is all downhill from there. (Sorry couldn't resist!) You can purchase a 1-ride ticket or 3-ride ticket, and you probably will want to ride it a few times.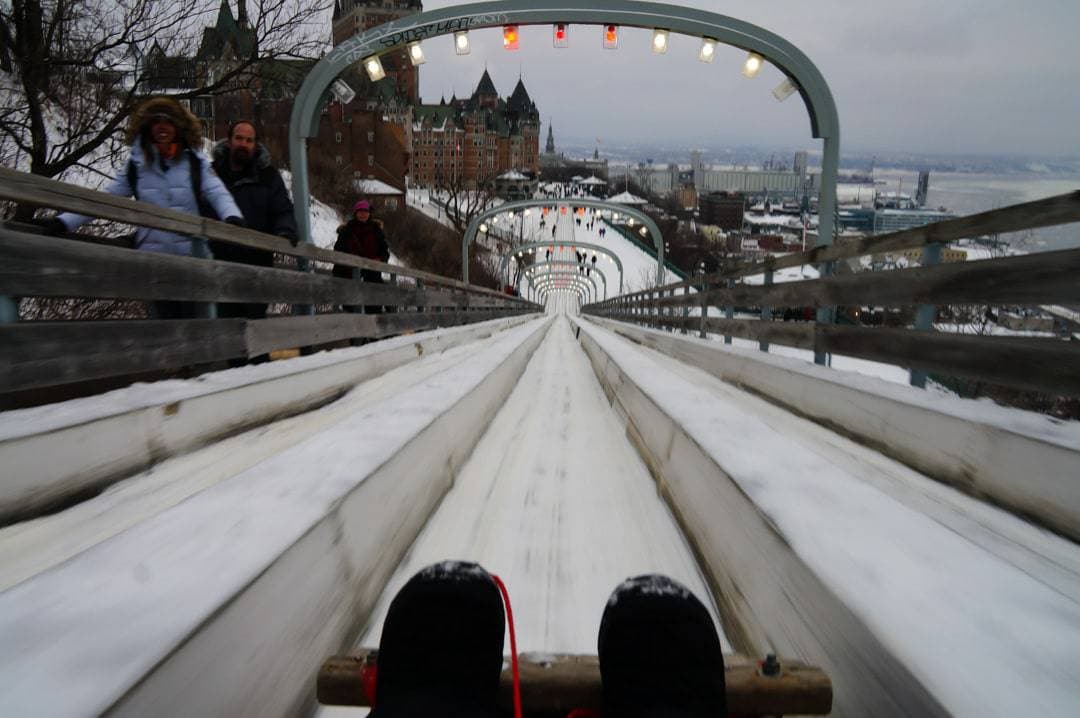 7. Enjoy a Snow Bath with Bonhomme
I can't say that I participated in this annual ritual, but yes you heard me right a snow bath with Bonhomme Carnival. Participants put on their swimsuits and hang out in the snow with the snowman. I put this one on my dream travel list!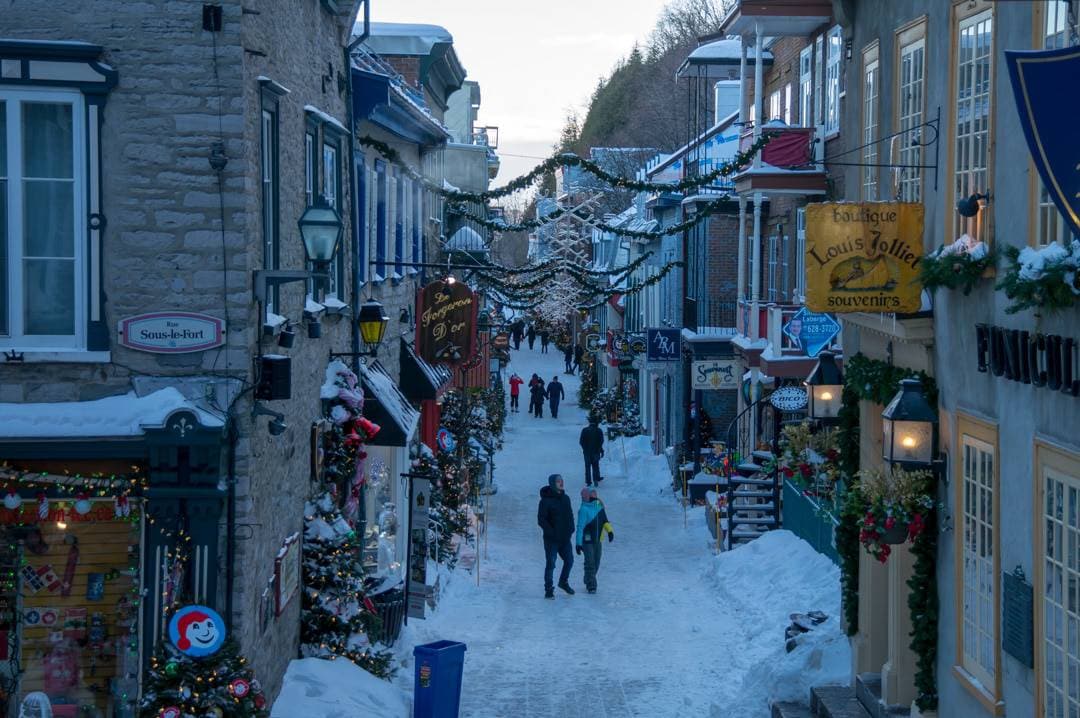 8. Take a Walk in the Old City
The Quebec City is a dream to walk around at any time of the year, but during Quebec Winter Carnival you can expect to find a winter wonderland. Many of the streets keep their Christmas decorations up and then enhance them with ice sculptures and more carnival decorations. Be sure to take time to explore the Quartier Petit Champlain located at the bottom of the Funicular situated behind the Chateau Frontenac.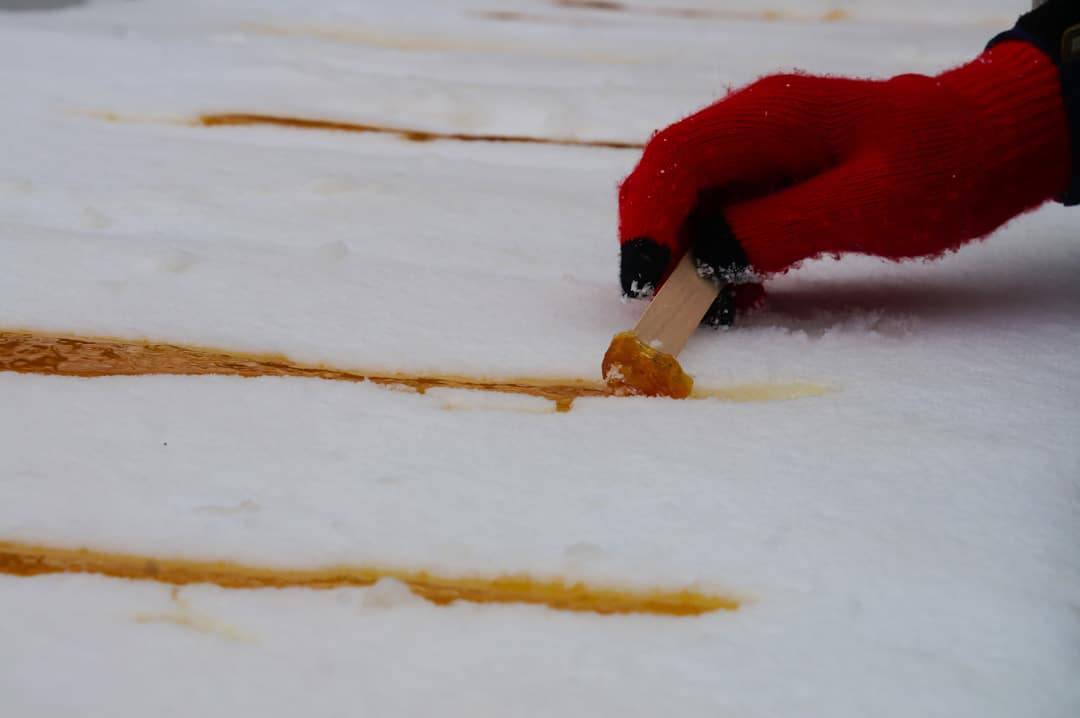 9. Eat frozen maple syrup taffy on a stick
Eating maple syrup is a Quebec tradition anytime of the year. In Winter it has even more appeal. Hot maple syrup poured over ice is gathered carefully onto a wooden stick. The result is gooey pure maple syrup taffy. Be sure to eat it mindfully as it tends to defer to its liquid state again as you eat it. It can get drippy if you're not quick enough!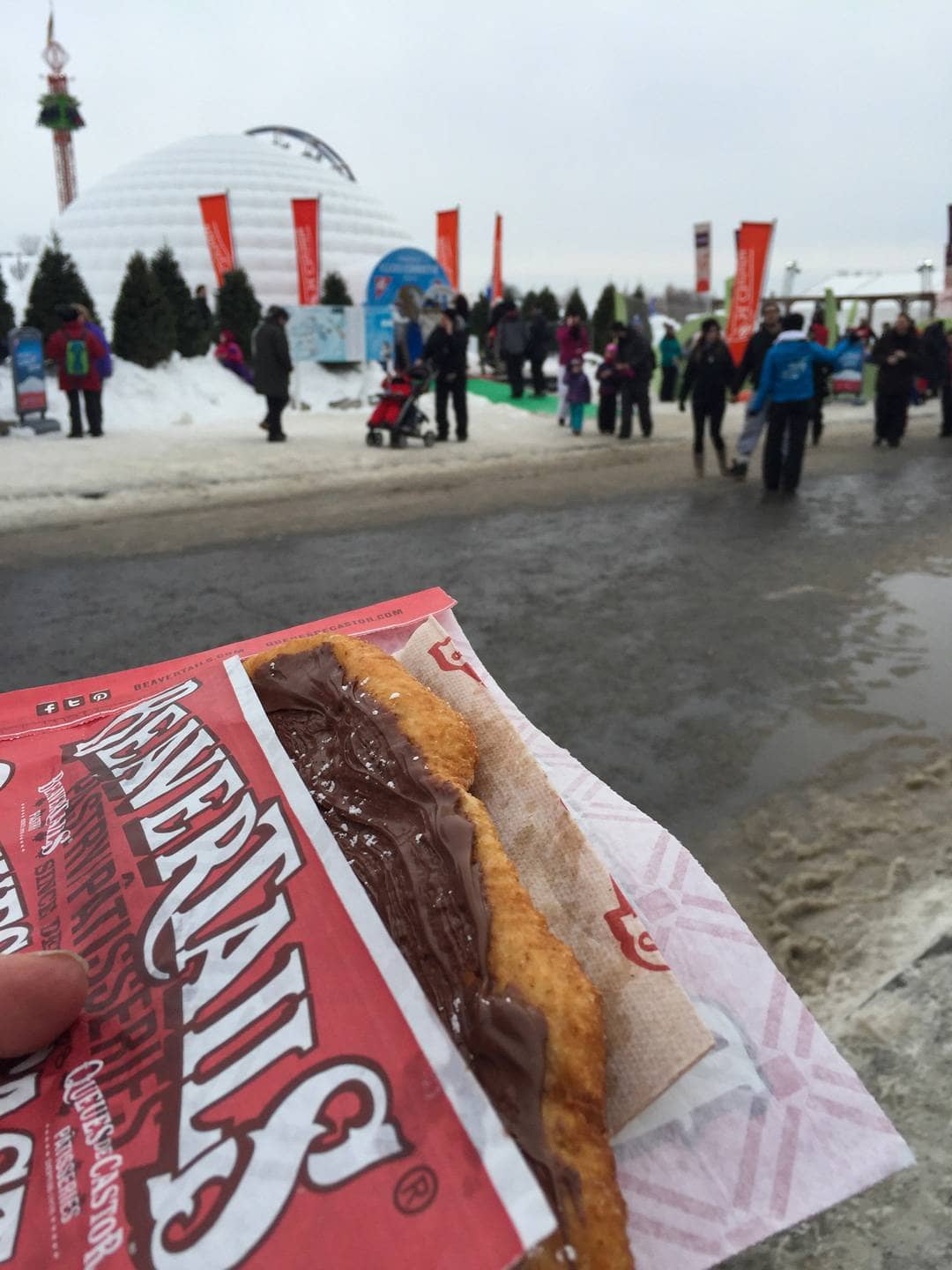 10. Enjoy the Carnival favourites like Beavertails
What a carnival without some carnival food. Beavertails are deep fried sweet dough covered with various toppings which include cinnamon, powdered sugar and hazelnut chocolate to name a few. Like the maple syrup taffy, they are a bit of a Quebec tradition!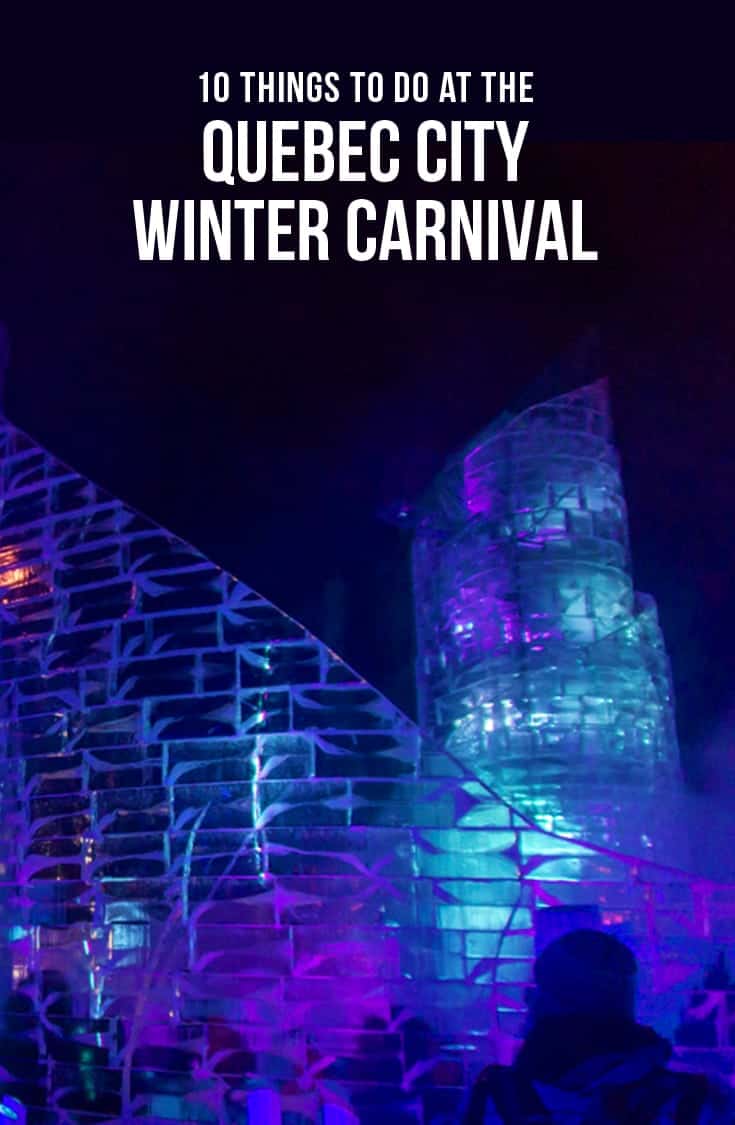 For more ideas on where to eat and stay in Quebec City during Winter Carnival check out these posts:
Need some Tips for Planning a Dream Canadian Winter Getaway check out this post!
Disclosures: Travel assistance provided by Fairmont Le Chateau Frontenac and Tourism Quebec on some media press trips. I put this list together from numerous hosted experiences in Quebec. The opinions in this post are my own. This article contains affiliate links. Clicking a link or purchasing products we recommend through a link may generate a small commission which helps in running this site. For more information read our disclaimer and thank you in advance for your support!