This article may contain affiliate links. Clicking on or purchasing products we recommend through a link may earn a small commission. Read our disclosure and privacy policy page for details. *COVID-19 TRAVEL ALERT – Travel recommendations offered on this site are not to encourage you to travel against travel advisories.
I've had a number of visits to Quebec City these past few years. It's like a beautiful European escape but with Canadian Dollars. I've written all about where I stayed and what I did and only hinted on great restaurants in Quebec City. I feel that now I have enough recommendations on where to eat from grabbing a pastry or some poutine to a fancy dinner.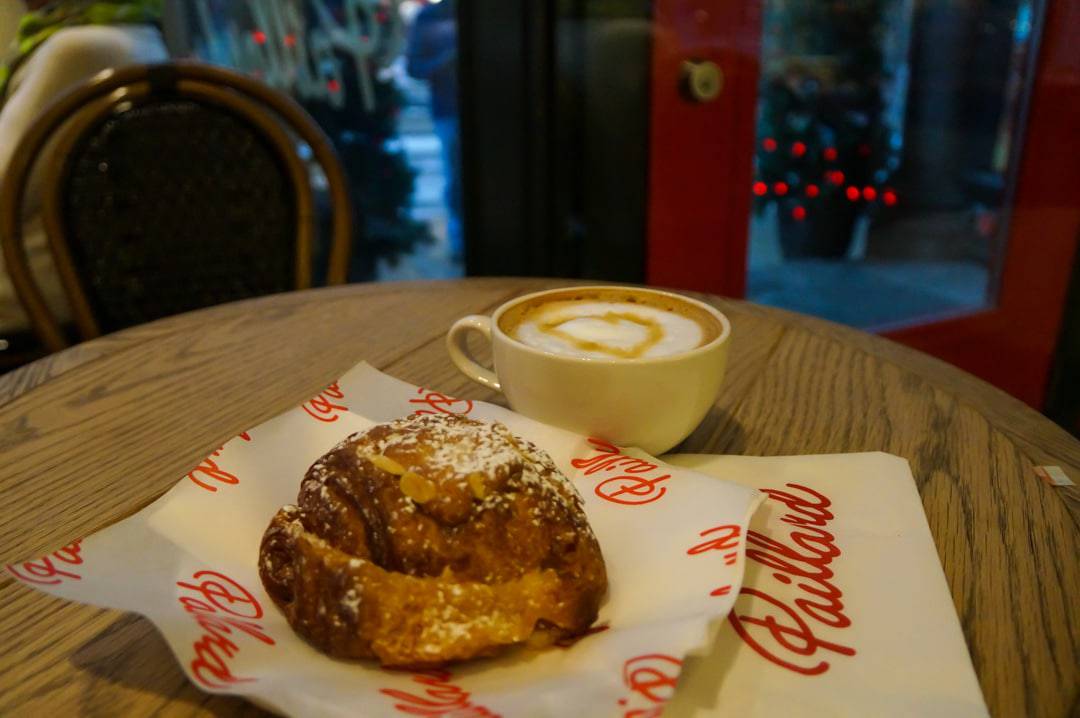 Paillard
Paillard is a must stop for me when in Quebec City. It is a great place to stop for a coffee and pastry or a light lunch. The menu features many sandwiches, soups, salads and quiches and the bakery is stocked with delicious goodies.
Type: Café, bakery
Meal: Coffee, snack or light lunch
Specialty: pastries, baked goods, bread, quiche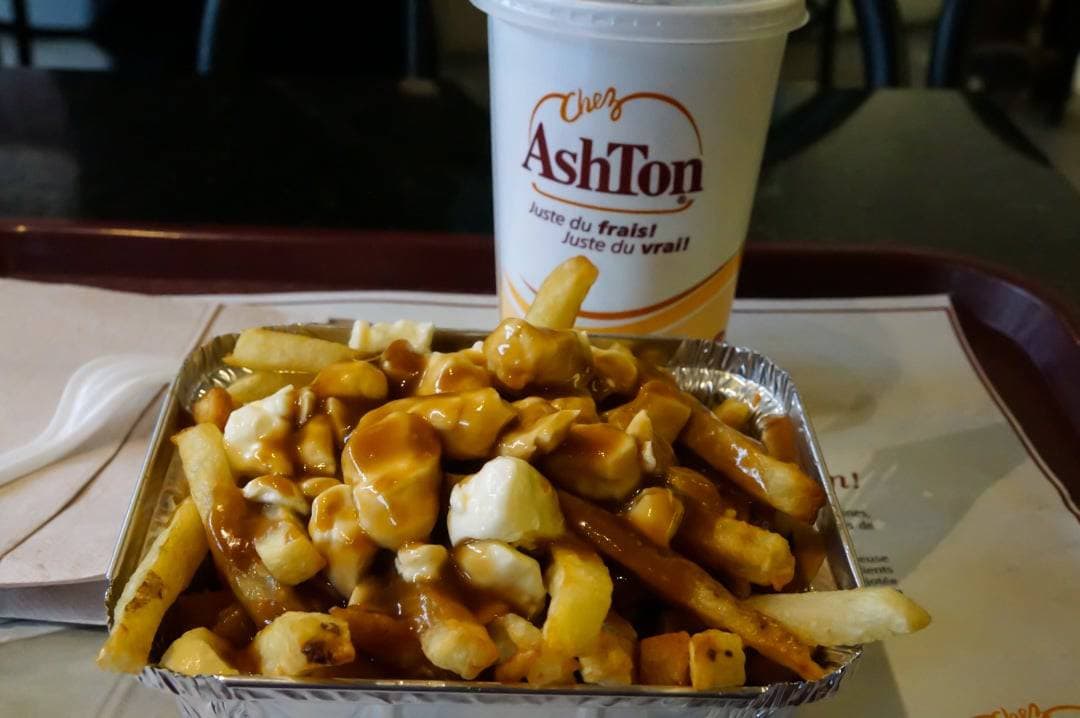 Chez Ashton
Chez Ashton is a fast food poutinerie serving up a variety of the Quebec French Fry speciality dish. In addition, to their poutine offerings, the menu is filled with hamburgers, hot dogs and roast beef sandwiches, great for quick lunch or a snack after a night of bar-hopping.
Type: Fast food
Meal: Lunch, snack, poutine craving
Specialty: poutine (fast food style)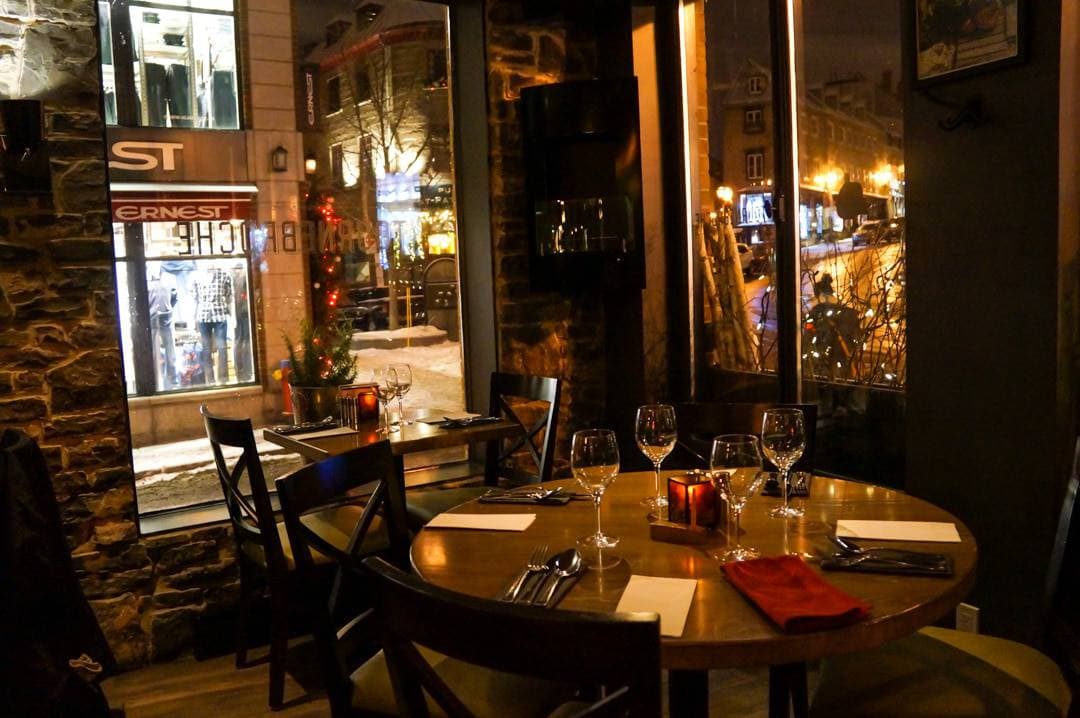 Tournebroche Bistro
Tournebroche Bistro is at the top of my best restaurants in Quebec City list. This restaurant features an elegant dining twist on Quebecois cuisine. It is well known for its rotisserie chicken, Sheppard's pie and keep an eye out for dishes made with honey – they make their own on site. The good news is their menu is extensive, and while traditional Quebec cuisine can be indulgent, they have some healthy eats and choices for vegetarians too.
Type: Restaurant
Meal: Dinner
Specialty: Rotisserie chicken, Quebecois Cuisine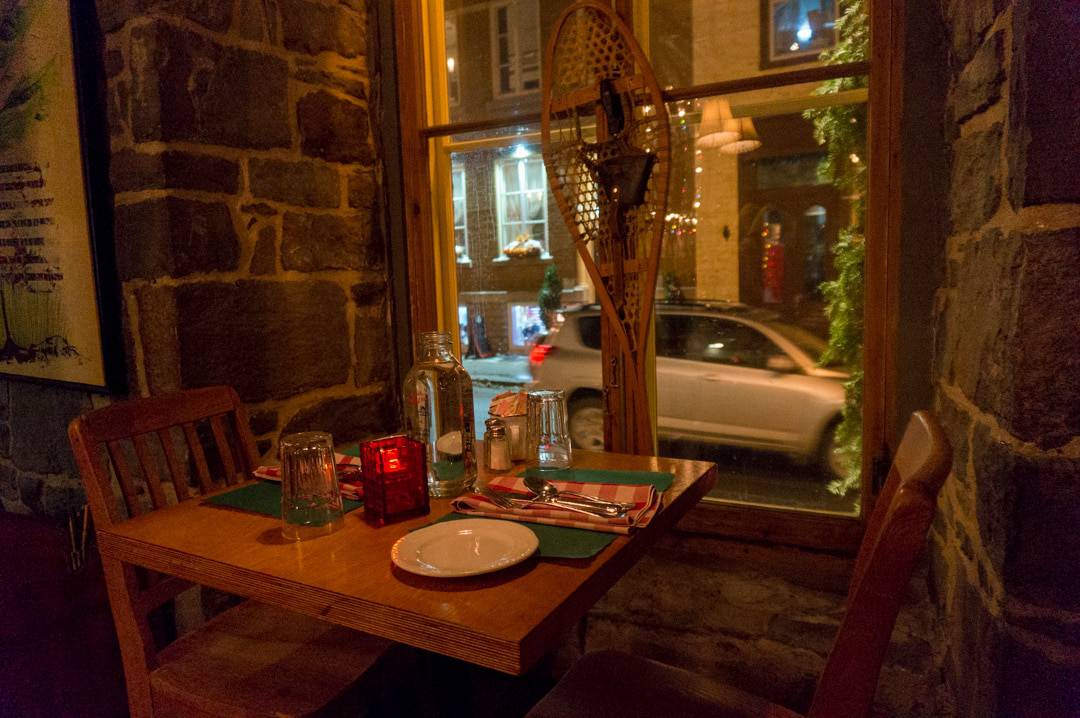 Le Bûche Restaurant
This is also on my list as one of the best restaurants in Quebec City. The vibe is Quebec Sugar Shack meets delicious Quebecois cuisine. From tourtière (meat pies), poutine, rabbit wings and more. Grab some sharing dishes and enjoy. This is a place for meat eaters don't expect a lot of healthy options or substitutions. They serve breakfast, lunch and dinner, but enjoy the fiddlers getting the crowd going and adding to the ambience during dinner.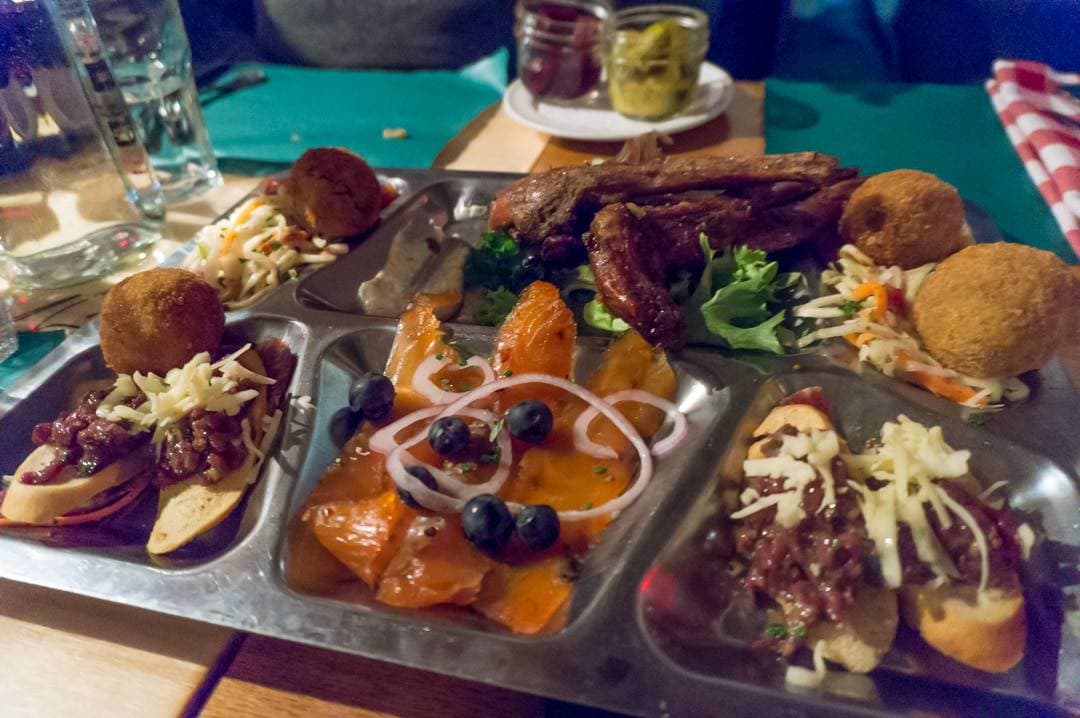 Type: Restaurant
Meal: Dinner
Specialty: Quebec Cuisine: tourtière, poutine, croquettes, meat dishes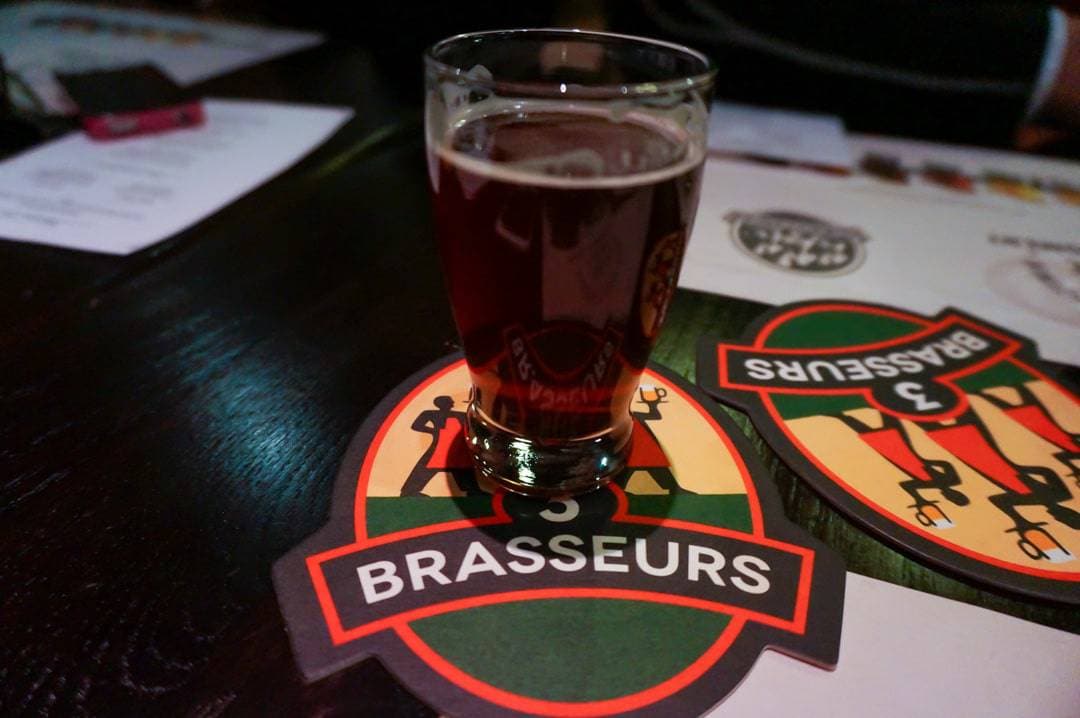 3 Brasseurs Brewery
This popular Quebec microbrewery started making craft beers before it even became fashionable. In addition to the brews made on-site, you will find their menu is filled with great eats from appetizers, healthy salads, vegetarian options to burgers and more. Making this restaurant the perfect choice when you all have different cravings.
Type: Brewery, Restaurant
Meal: Dinner
Specialty: Craft beer selection
Planning a trip to Quebec City check out these posts: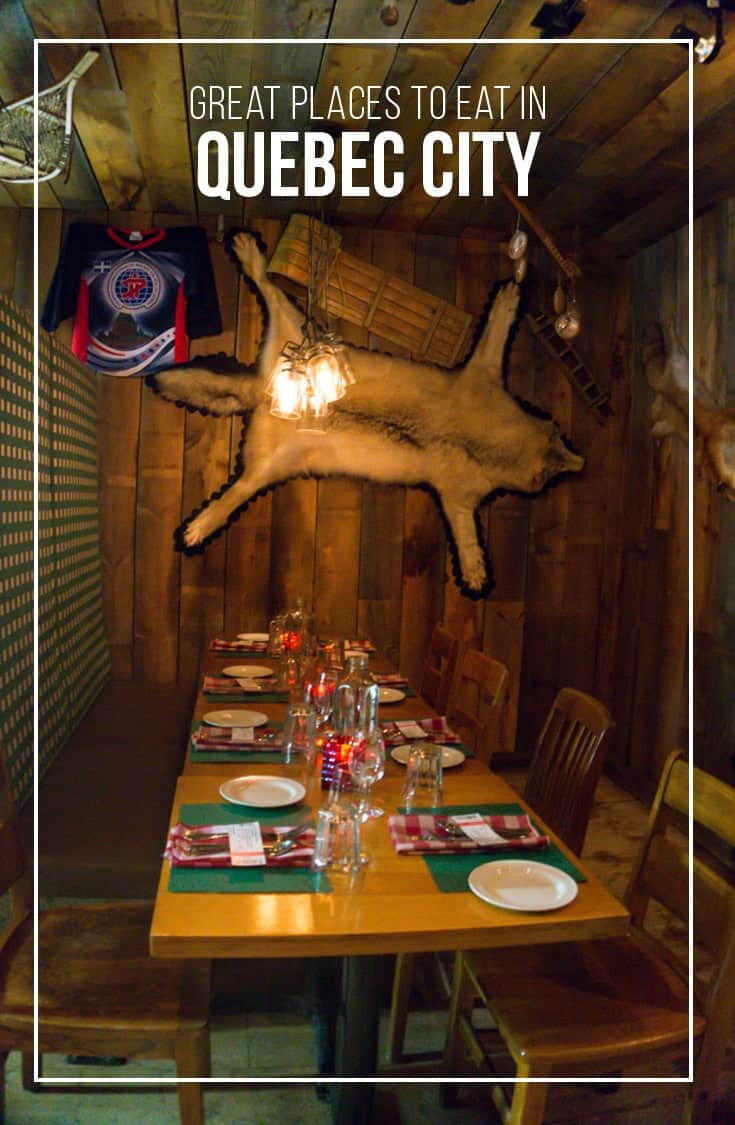 Disclosure: Travel assistance provided by Tourism Quebec on a number of media press trips. The opinions in this post are my own. This page may contain affiliate links. Clicking through for additional information or to make a purchase may result in a small commission. For more information read our disclaimer.