This article may contain affiliate links. Clicking on or purchasing products we recommend through a link may earn a small commission. Read our disclosure and privacy policy page for details. *COVID-19 TRAVEL ALERT – Travel recommendations offered on this site are not to encourage you to travel against travel advisories.
I love restaurants that are forever changing, and every time you visit there is a different menu. Talula's Garden was one of those places, offering a menu of seasonal favourites produced from locally sourced ingredients. It was much more than another restaurant serving farm to table goodness, Talula's Garden was one of those places that made you feel right at home.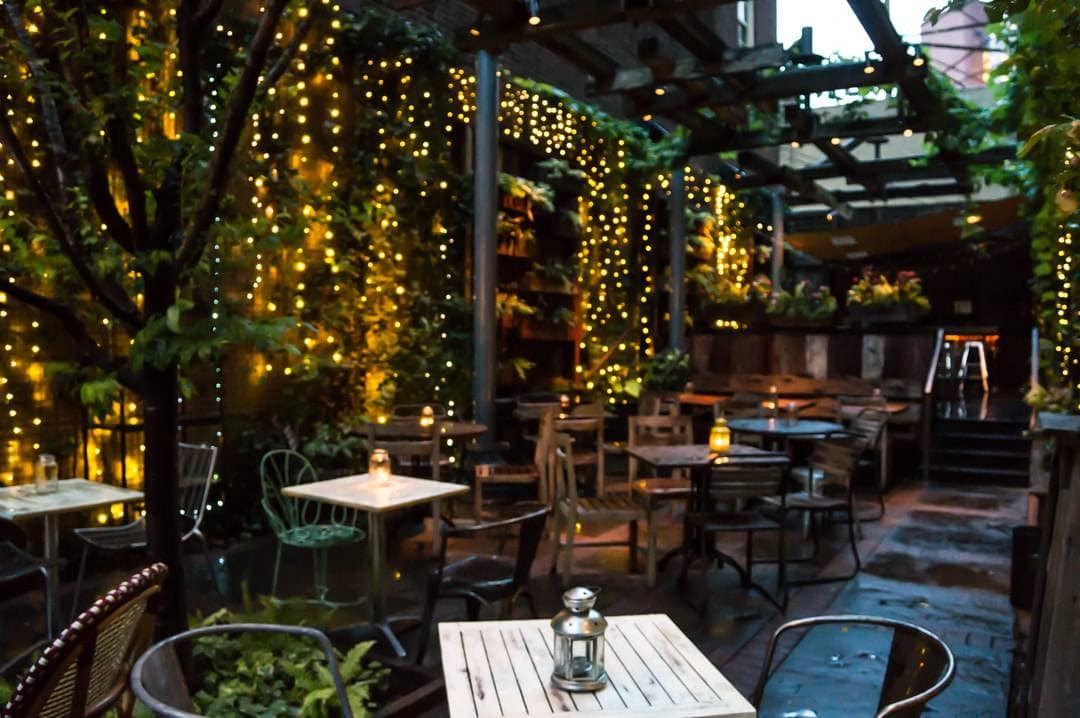 Talula's Garden Location Philadelphia
Located in the Washington Square West in Philadelphia, Talula's Garden joins the many trendy hotspots, cafes and eateries that call this neighbourhood their home.
Steps from Washington Square, one of Philly's five original park squares, this cozy and intimidate little restaurants offer a comfortable and homey spot to enjoy Sunday Brunch or a delicious dinner.
Talula's Garden Dinner Menus
What you need to know when dining at Talula's is that you will be given two menus at the start of your dinner. The first is the Cheese Menu: Talula's features an extraordinary cheese tasting menu which includes a seasonal platter and some other carefully paired platters of cheeses from around the world.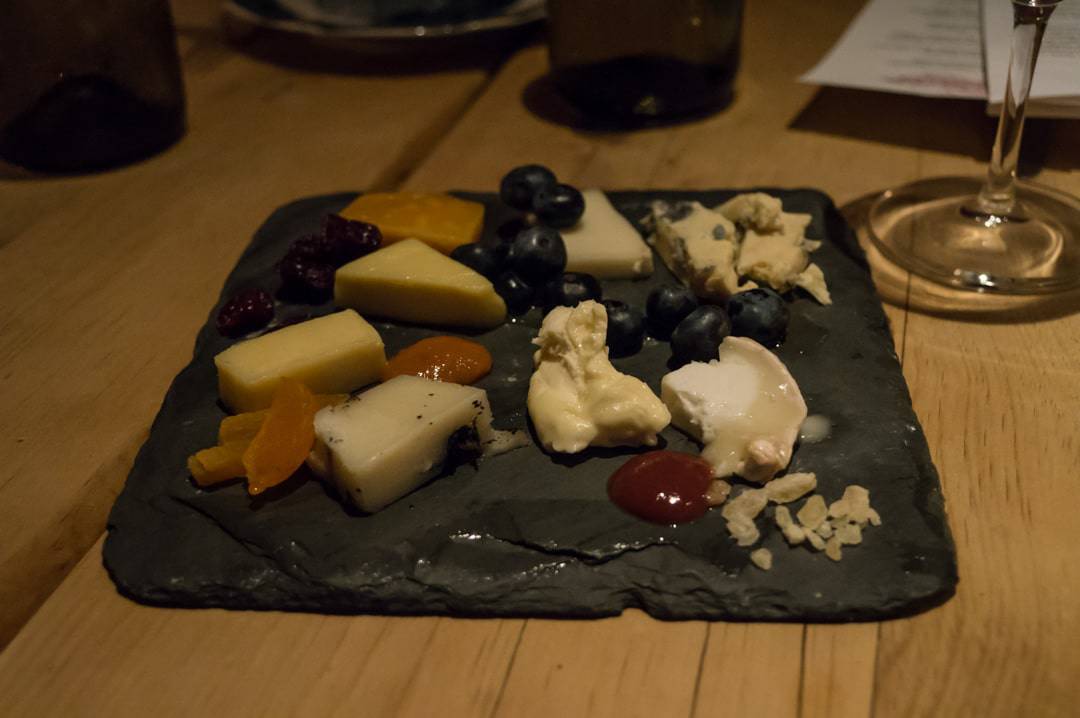 The Word Travel cheese platter featured a selection of cheeses from Spain, France, Italy, Switzerland, Ireland and even my home in Canada.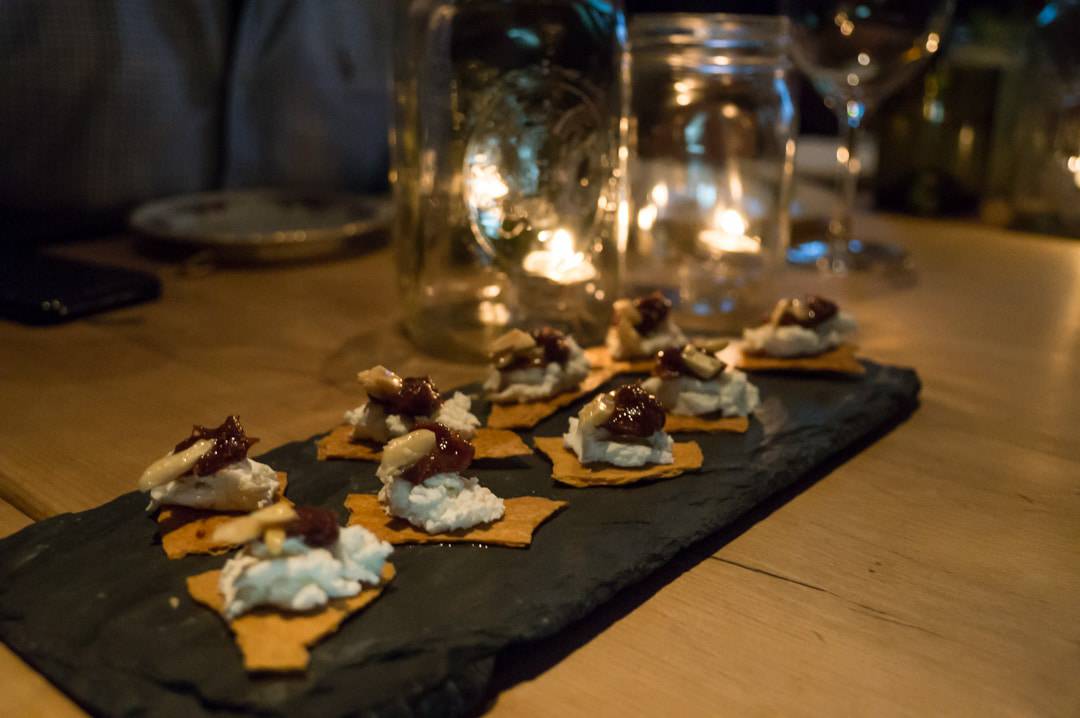 The dinner menu featured seasonal starters, pasta and main courses were each described with delicious yumminess that made choosing just one extremely difficult.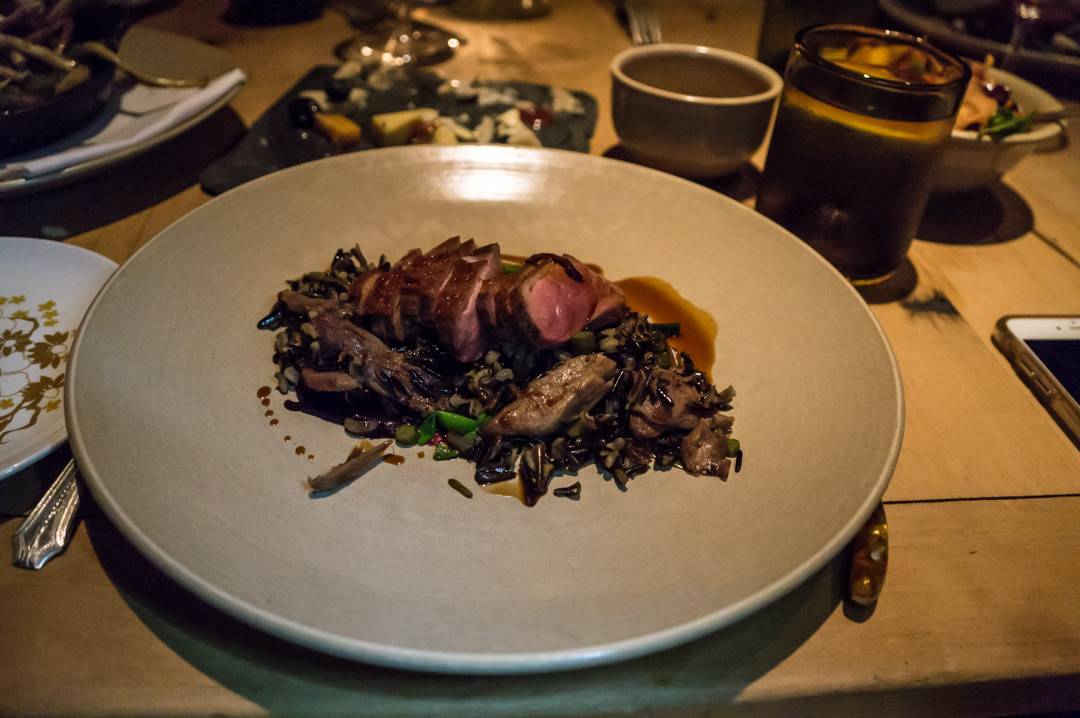 Supplement the mains with choices from their little vegetable dishes which included an assortment of seasonal vegetables prepared in different ways.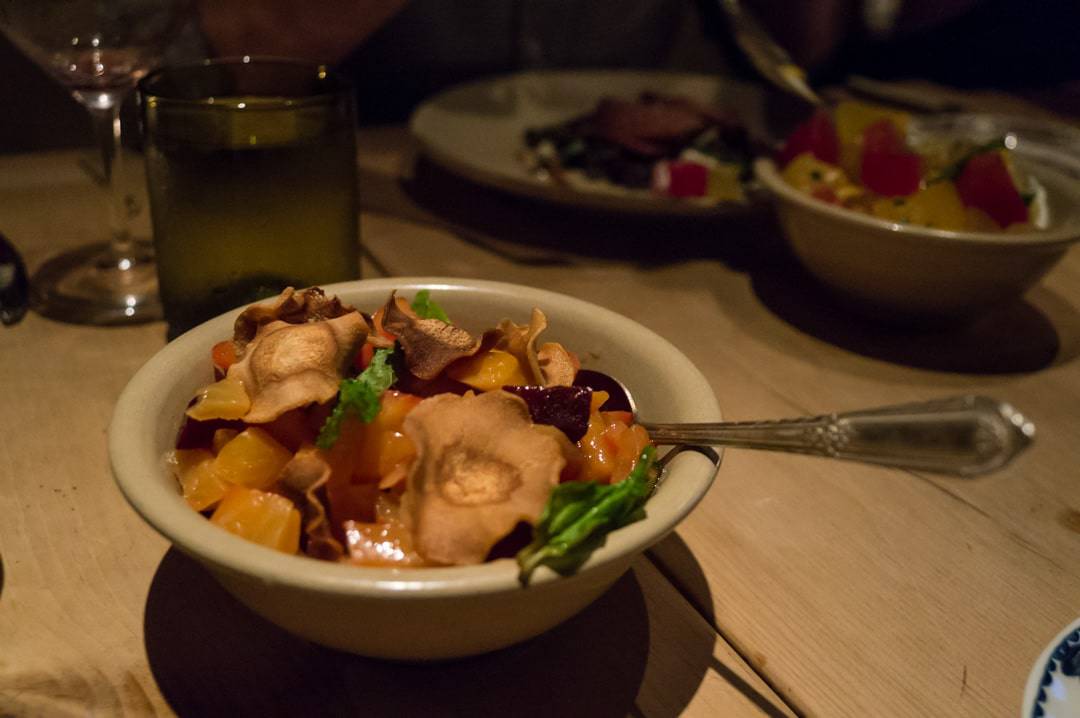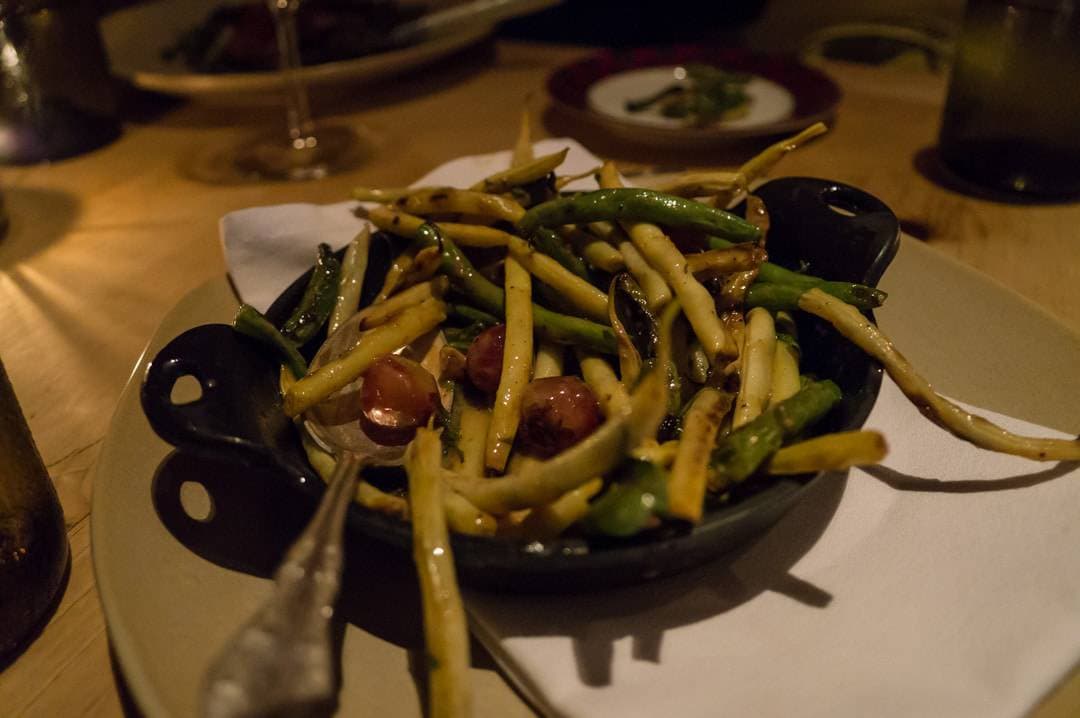 I don't know how we managed to save room for dessert, but we shared some delicious treats from the dessert menu at our table.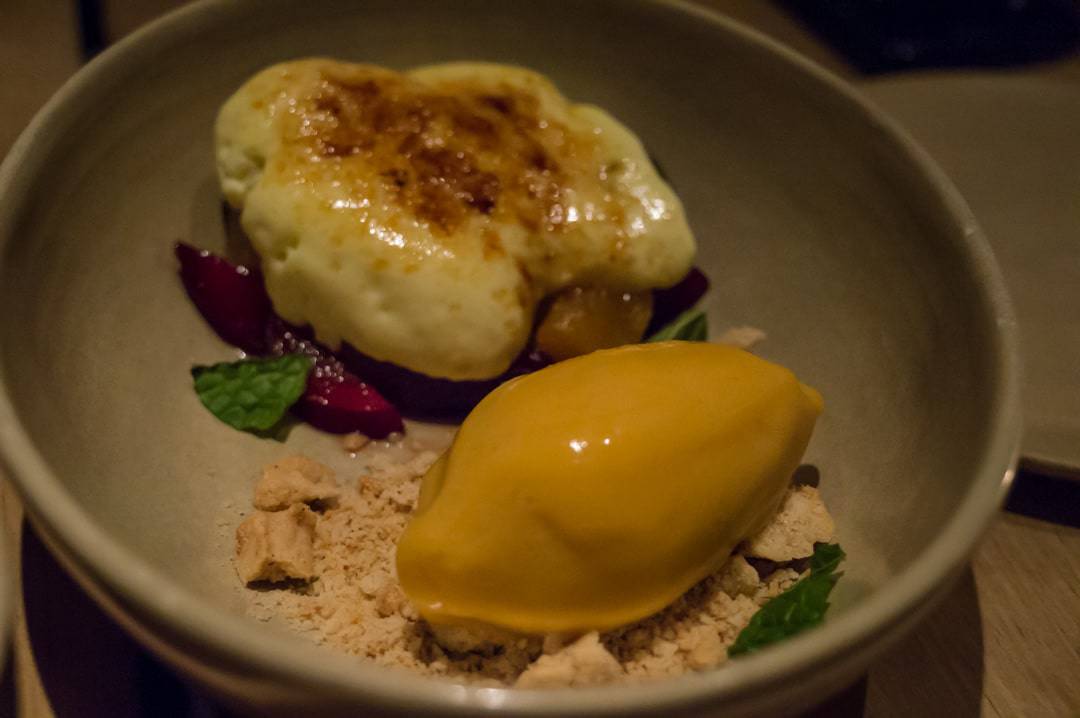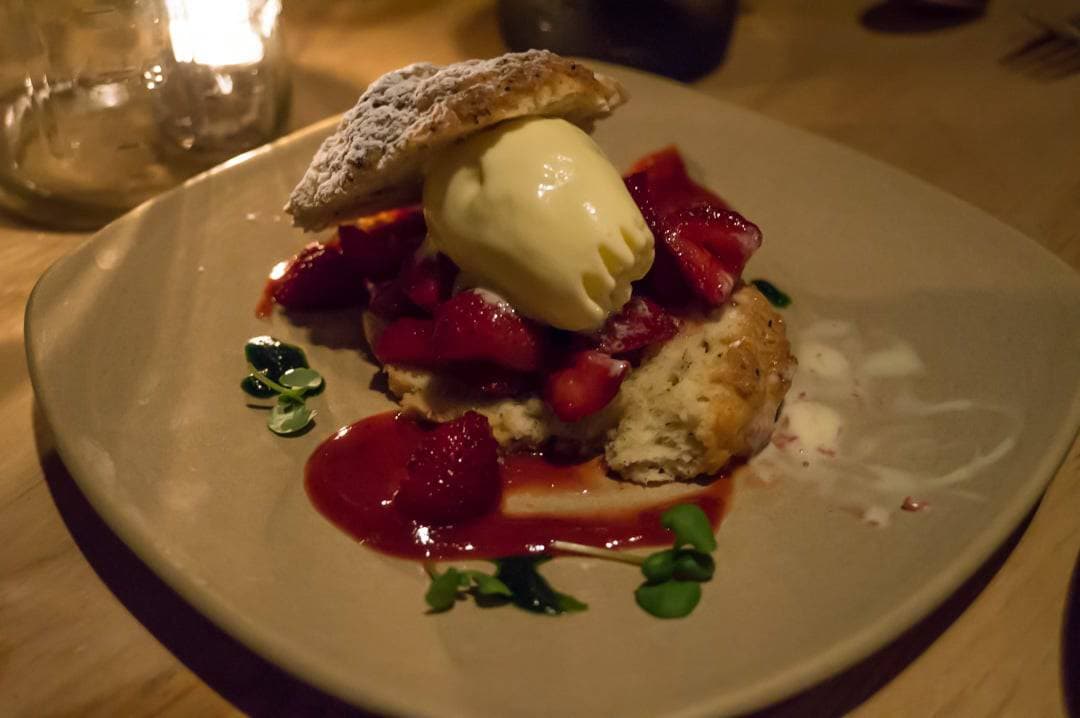 Restaurant Décor and Vibe
All around me were inspirational words and messages, and I felt like I was sitting in someone's living room or dining room.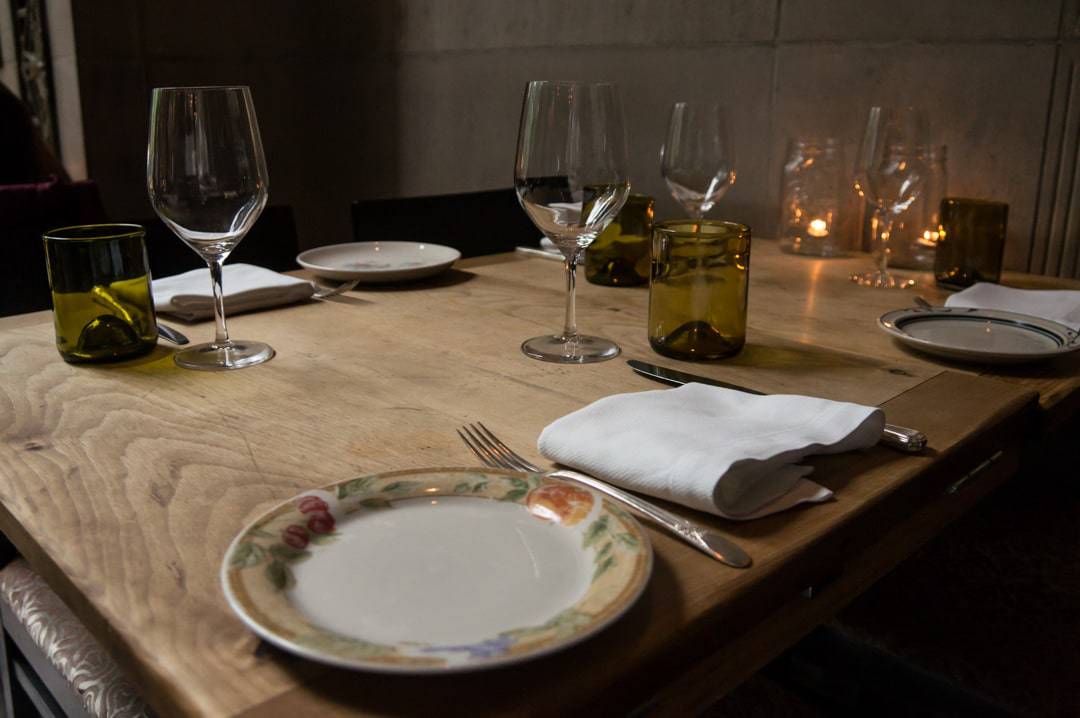 Outside it poured rain preventing us from sitting on the patio, which even in the rain felt like a dream backyard scenario with green vegetation, flowers and patio lights. This is one of the reasons I plan to visit this restaurant again. I have to experience my next unique dinner outside amongst the beauty of this patio.
Read more: Best Day Trips from Philadelphia: Things to see in the Countryside of Philadelphia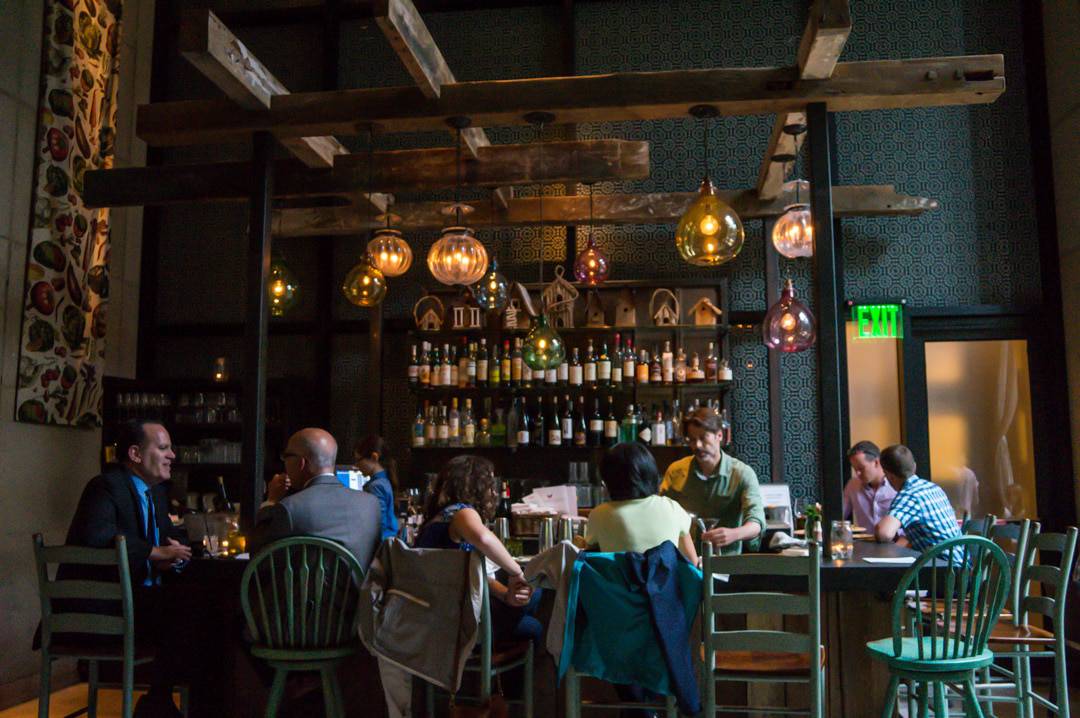 Talula's motto and mission are "We believe our food should mirror our lives & beliefs, the future of farming, the environment and family traditions deepen on the choices we made about what we eat."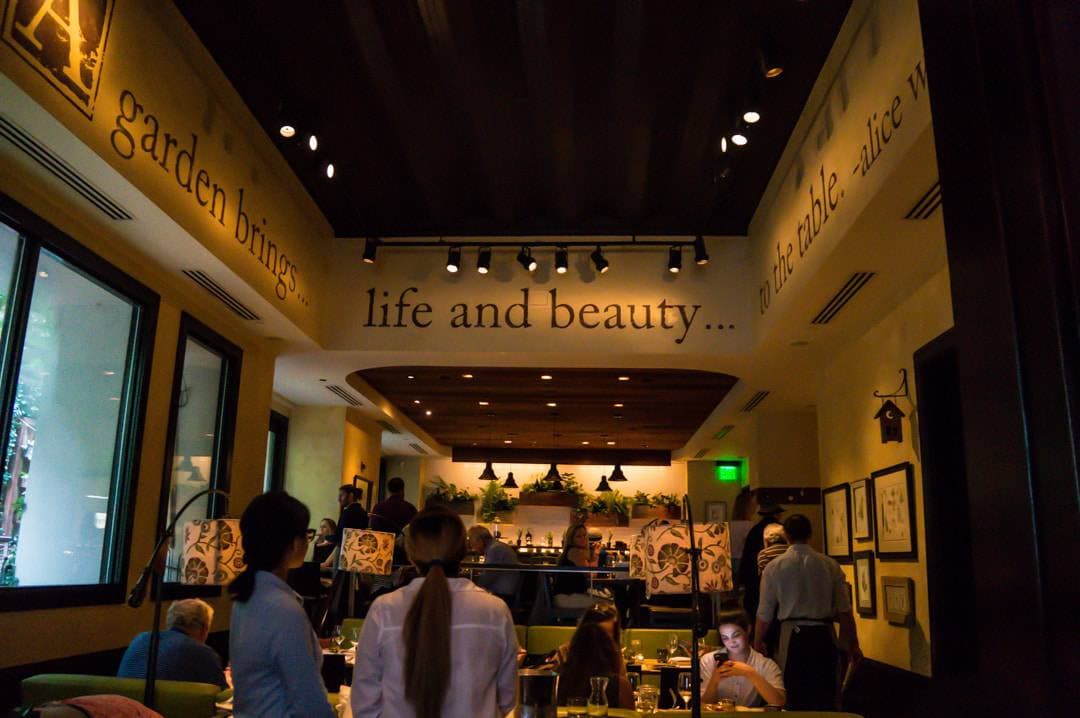 That feeling that your sitting in someone's home at a family dinner enjoying traditional homemade recipes was not lost on me. I loved everything about this place, what it stands for, the ingredients they use, the homey vibe and most importantly the delicious food.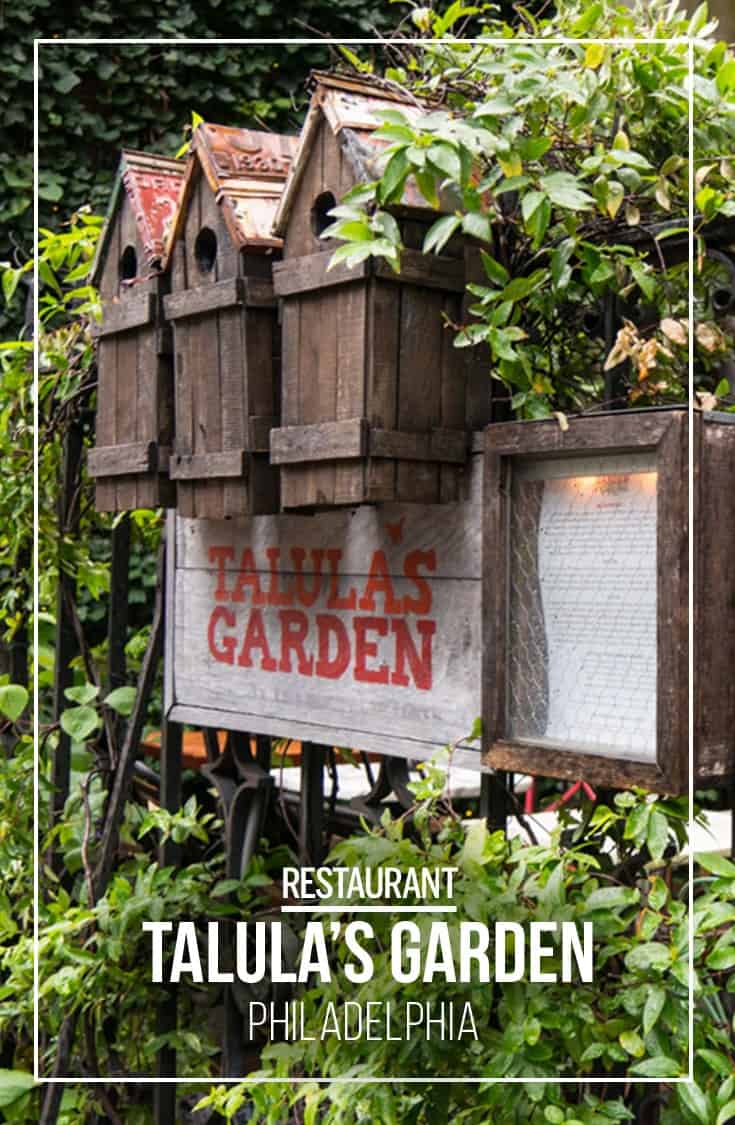 Can't Make it for Dinner? Check out Talula's Daily Market
Talula's Daily Market and café feature the fresh ingredients which inspire Talula's Restaurant's dinner. Grab a sandwich, sweet bite or a yummy take away meal from the market open daily from 7AM-7PM.
Looking for more things to do in Philadelphia? Check out these posts:
Disclosure: This post is the result of a dinner I had on a press trip with Visit Philadelphia, however, the opinions in this post are my own.