This article may contain affiliate links. Clicking on or purchasing products we recommend through a link may earn a small commission. Read our disclosure and privacy policy page for details. *COVID-19 TRAVEL ALERT – Travel recommendations offered on this site are not to encourage you to travel against travel advisories.
As a first timer in Philly, I look back now and can't imagine a better location to have stayed in than right in the heart of Philadelphia's Historic District. Even though I wasn't big into American history, the Kimpton Hotel Monaco Philadelphia proved to be the perfect hotel for my stay.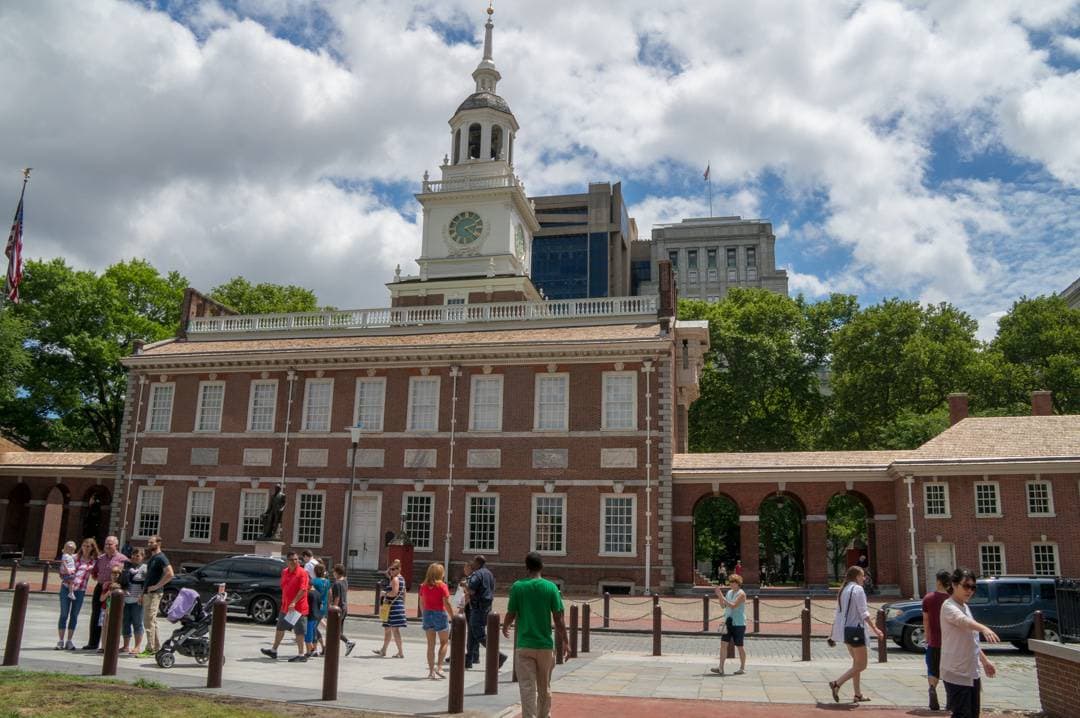 Walking Distance From Many Philly Attractions
Located in the midst of the historic district the Hotel Monaco is also somewhat close to the waterfront and the convention centre.
Historical Attractions

Independence Hall
Liberty Bell
Betsy Ross house
National Constitution Gate

Other Attractions

National Museum of Jewish History
Penns Landing (Waterfront)
Reading Terminal Market
Convention Centre

Kimpton Hotel Monaco Philadelphia King Room
One of the great things about Kimpton hotel properties are the luxurious boutique hotel rooms and all the little details. Here is a short video walkthrough of my room.
The Room Included:
King bed
Desk & chair
Mini Bar
TV
Drawers

Toiletries
Robe
Yoga Mat
Umbrella
Closet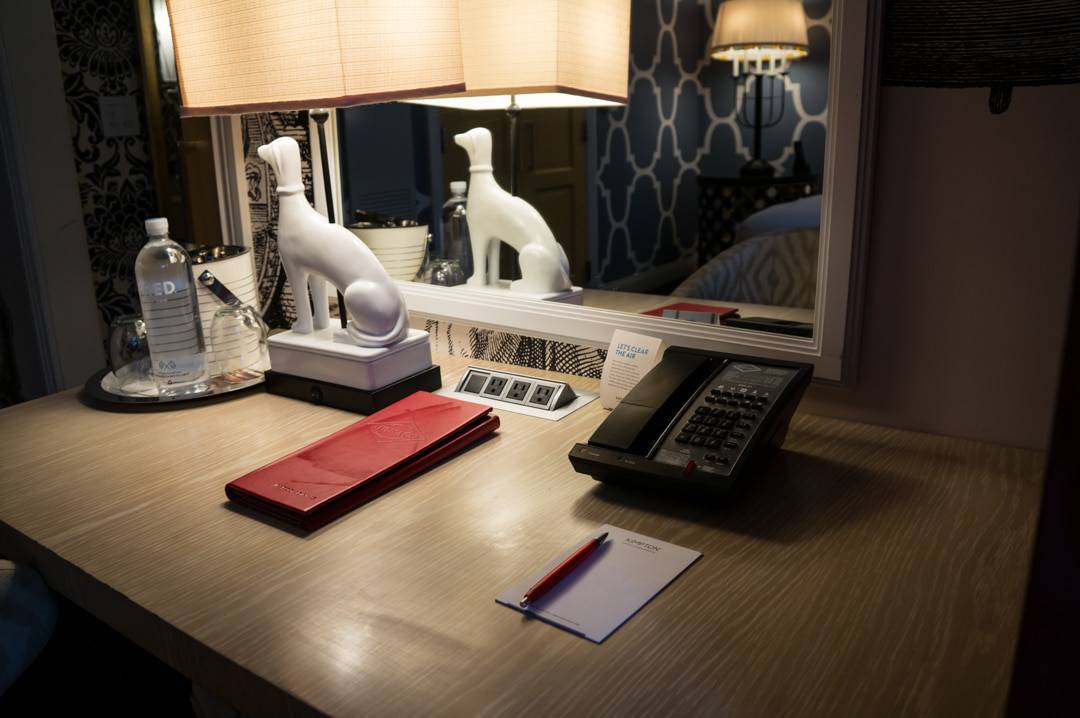 It was a pretty basic room considering they categorize themselves as a luxury boutique hotel. Water in the room came with an $8 price tag, and there was no coffee machine.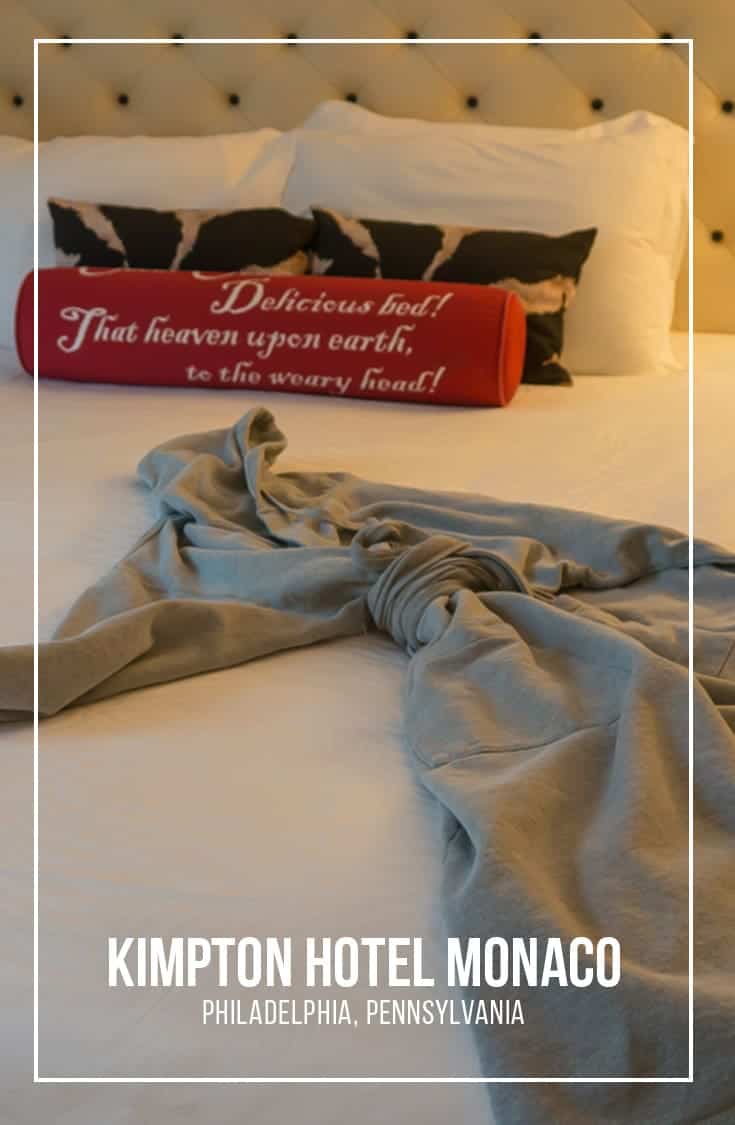 Other than the bed and desk chair, there was not anywhere to lounge around and sit in the room. There were, however, lots of places to plug-in electronics including the alarm clock next to the bed which synced quickly with my phone.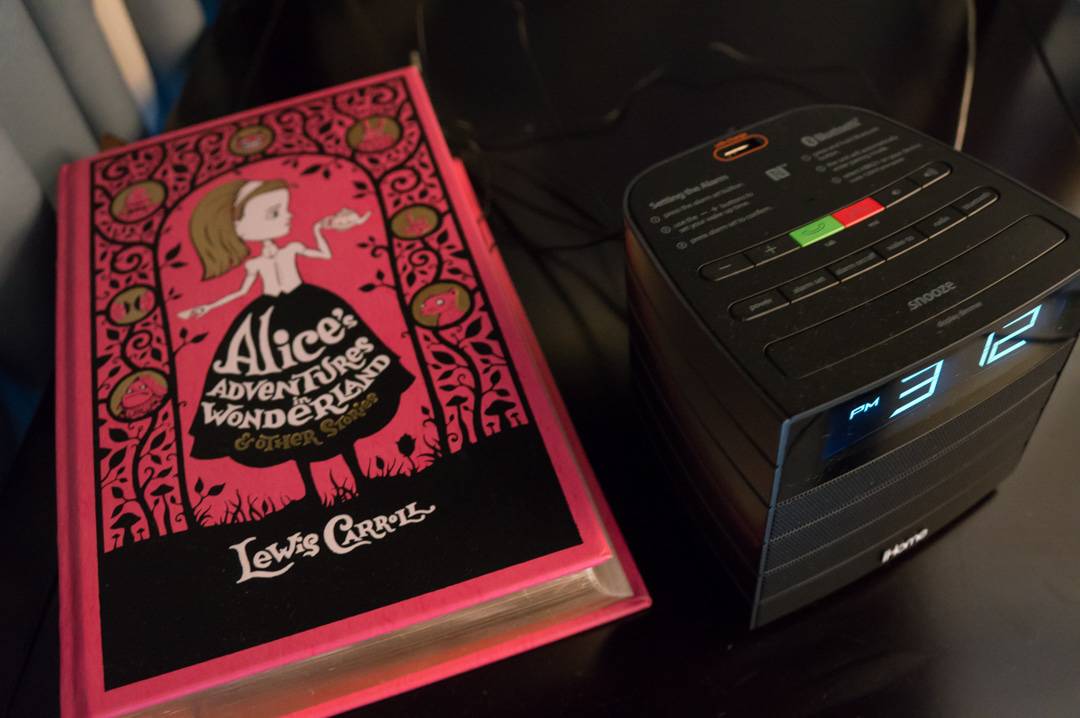 I love the Atelier Bloem toiletries they include in the room too, since I was travelling carry-on only it was nice that I didn't have to worry about running out to find decent shampoo and conditioner.
For more reviews on the Kimpton Hotel Monaco visit TripAdvisor here.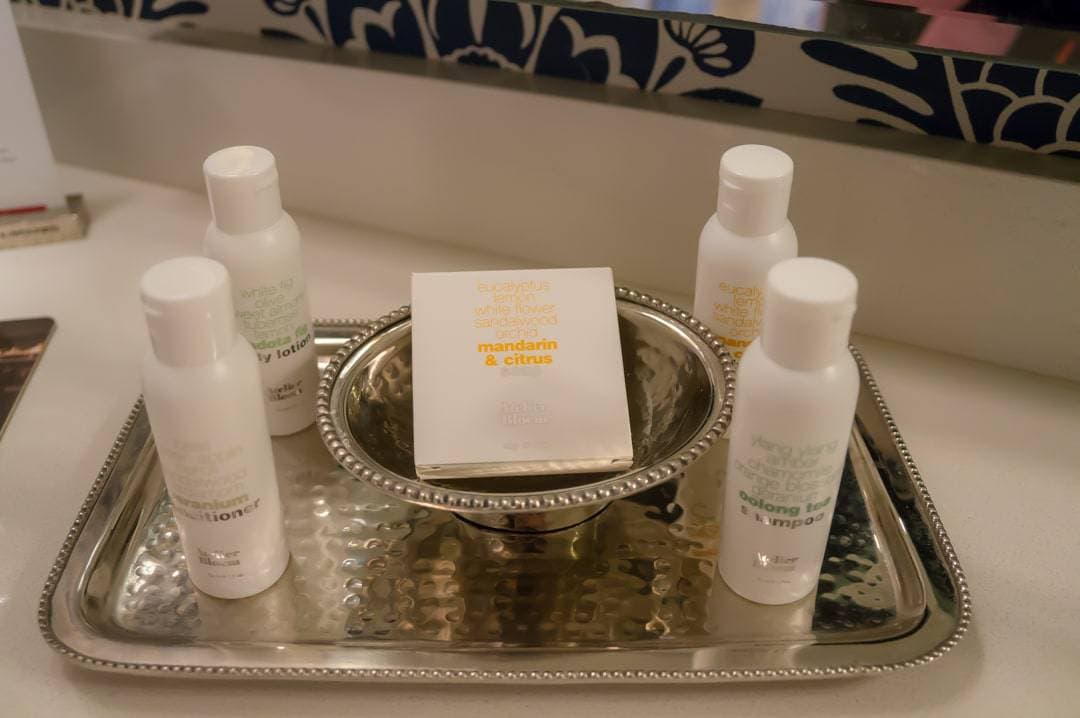 Read more: Best Day Trips from Philadelphia: Things to see in the Countryside of Philadelphia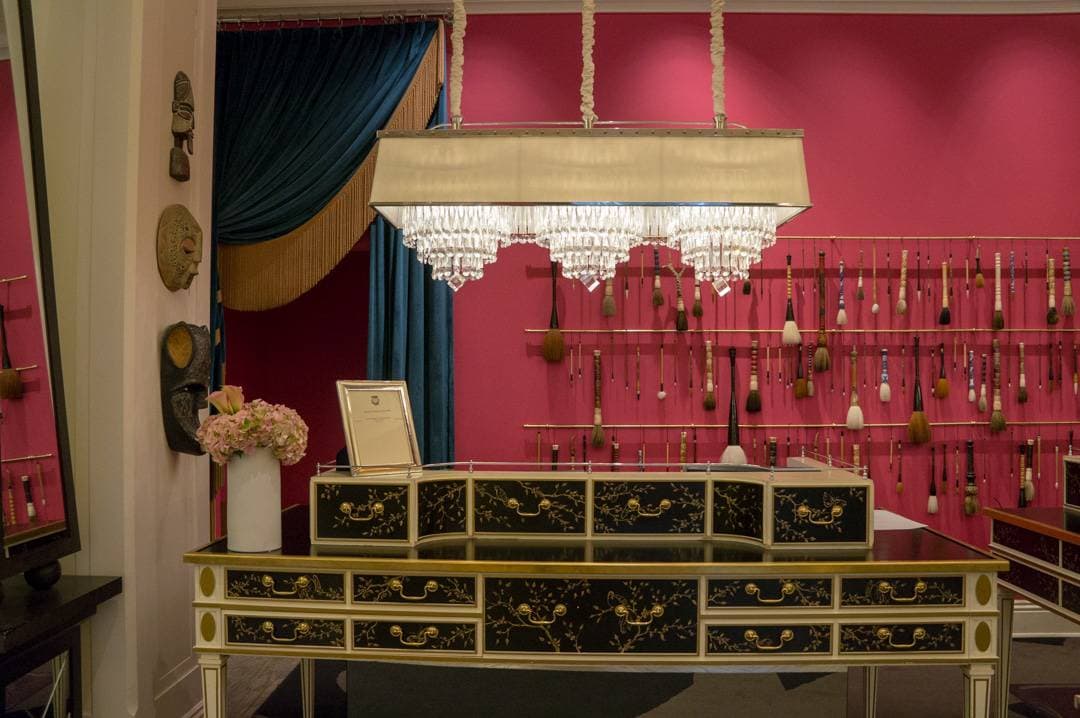 Hotel Monaco Lobby and Restaurant
The hotel has a cozy and inviting lobby with lots of places to sit and mingle. Each morning they serve coffee here, so I had to get dressed to come down and get it vs having it in my room while I got ready in the morning. For me, this is a nuisance, but apparently, you can request a coffee machine in your room. I understand the motive is to encourage guests to come and mingle, but first thing in the morning and sometimes you just want to sit in your room and get work done. I don't even know where they would put the coffee machine in the room? Again for a luxury boutique hotel, I expect more. There is also water in the lobby, so pack a water bottle, and you can refill it there if you are like me and hate paying extra for bottled water in the room.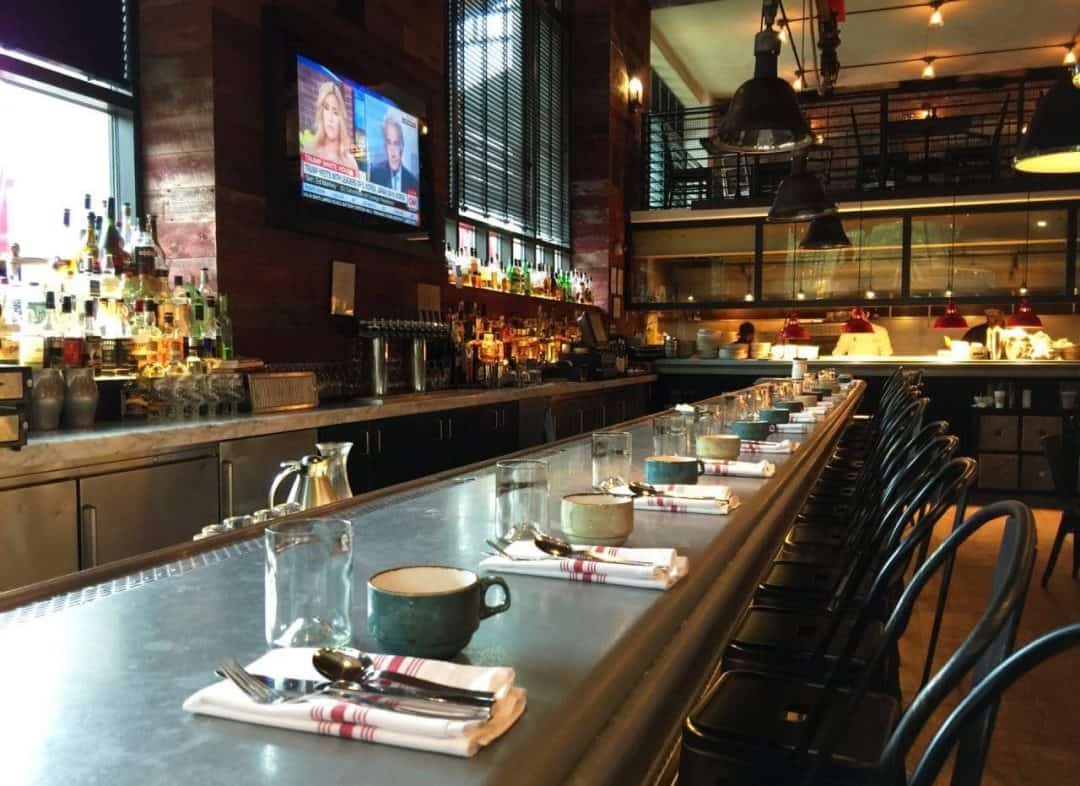 I had breakfast in the Red Owl Tavern every morning. The staff was super friendly, and there was lots of choice on the menu. Saturday and Sunday they feature a brunch menu. It was a bit of a splurge each morning but worth it.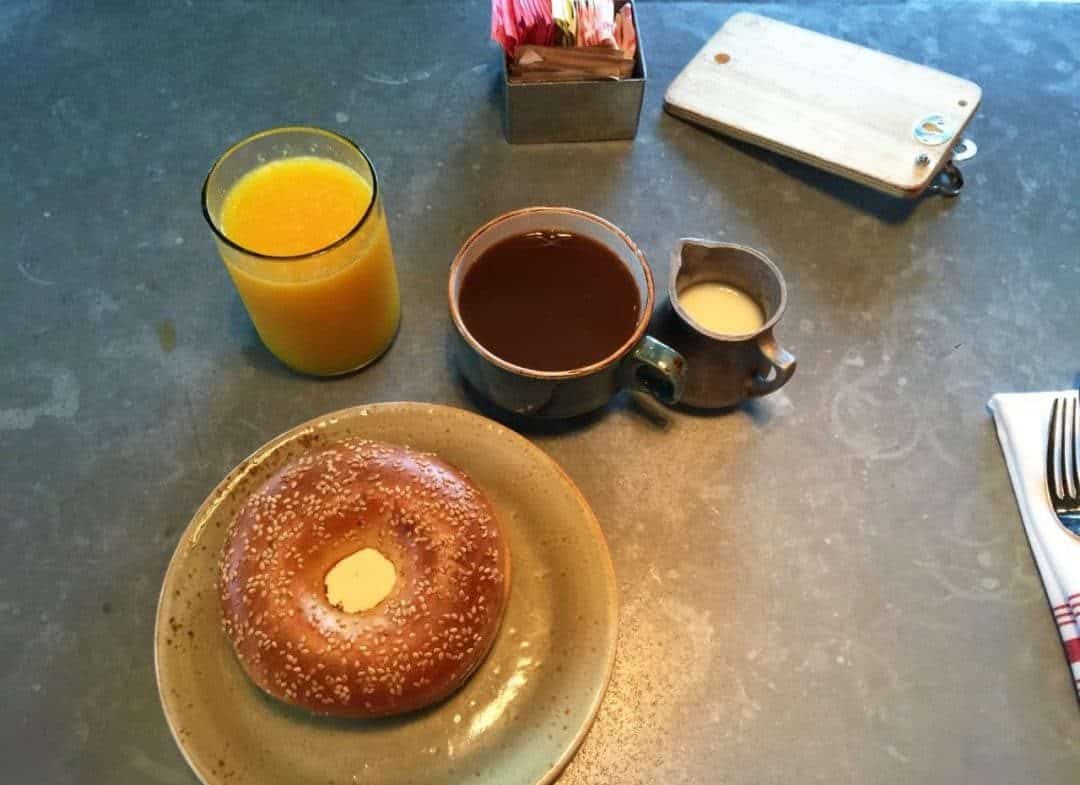 The Hotel Monaco Philadelphia also has a rooftop lounge, however on the weekend people lined up to there were dressed like they were going to a wedding. It was a bit intimidating as a hotel guest when you saw the type of people going up there, even though guests at the hotel have access to it. If you plan on visiting the lounge, pack some fancy outfits.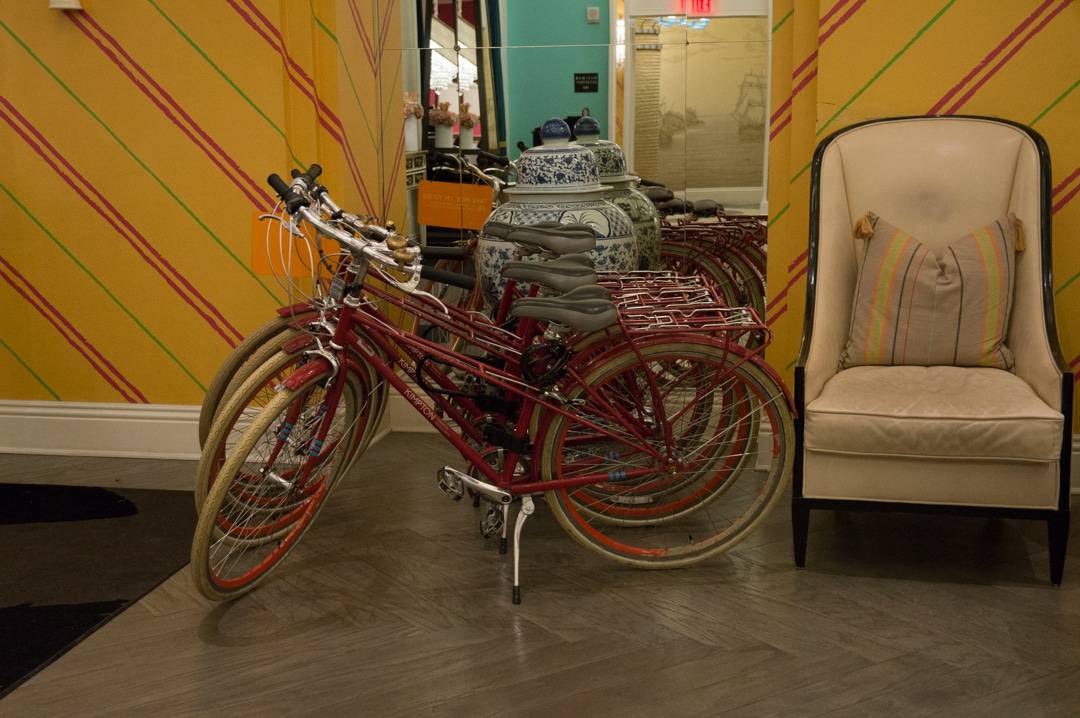 I love that Kimpton properties offer bike sharing in their lobby. At the Hotel Monaco in Philadelphia, it was a real perk as Philly is a great city to get on a bike and navigate with its grid system. You can grab your bike and head down to the waterfront and ride along the boardwalk or head to the inner city bike trail.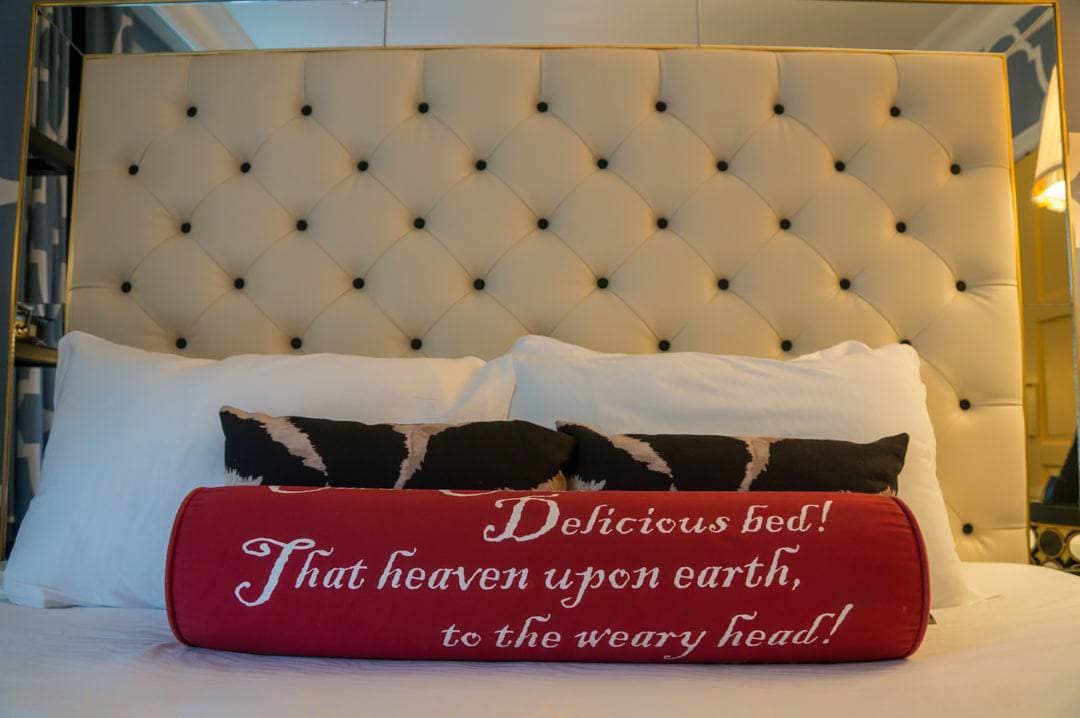 For more things to do in Philadelphia and the area see: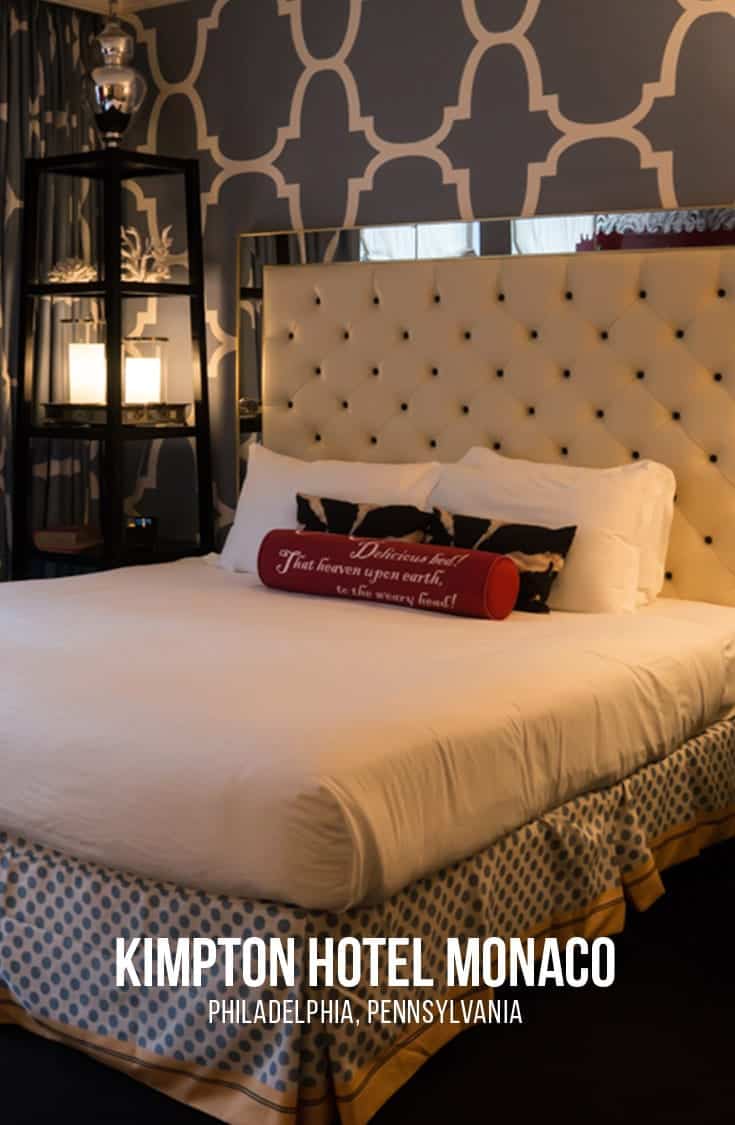 Looking for a place to eat while discovering Philadelphia! Check out Enjoy an Inspired Dinner at Talula's Garden Philadelphia.
Travel assistance provided by Visit Philadelphia on a media press trip. The opinions in this post are my own.