This article may contain affiliate links. Clicking on or purchasing products we recommend through a link may earn a small commission. Read our disclosure and privacy policy page for details. *COVID-19 TRAVEL ALERT – Travel recommendations offered on this site are not to encourage you to travel against travel advisories.
Want an easy winter escape where you can enjoy skiing, a little art, fine dining and stay at a luxury hotel? It's easy! Head up to Charlevoix Quebec and stay at the Fairmont Le Manoir Richelieu hotel.
Dream it.
If you're planning a trip that involves a pool, lake, or beach of any kind and you don't want to buy a special waterproof camera or action camera, then a waterproof pouch for your phone could just be the solution you are looking for. Most of us have replaced our cameras and choose to travel with our phones and while there are some water-resistant models out there, protecting your phone with a waterproof pouch could save you a costly repair or replacement.
Charlevoix is an agricultural region in Quebec with hills and mountains that overlook the St. Lawrence River. In Winter, the ski hills appear to run down to the river as snow blankets the little towns that sit along the river.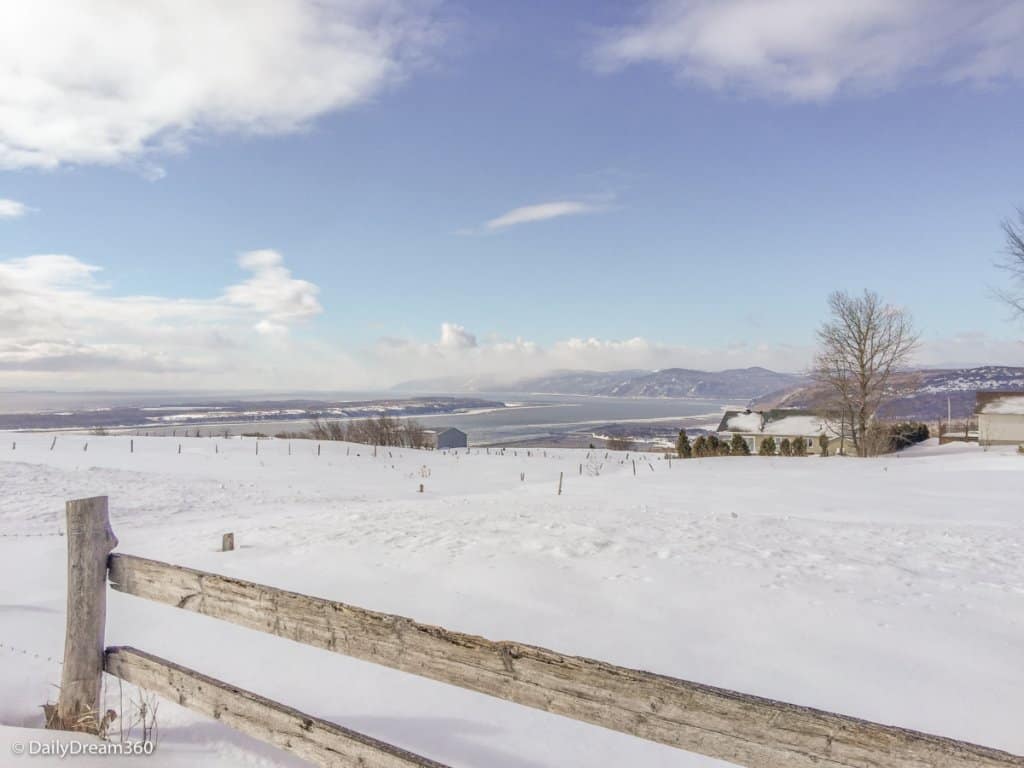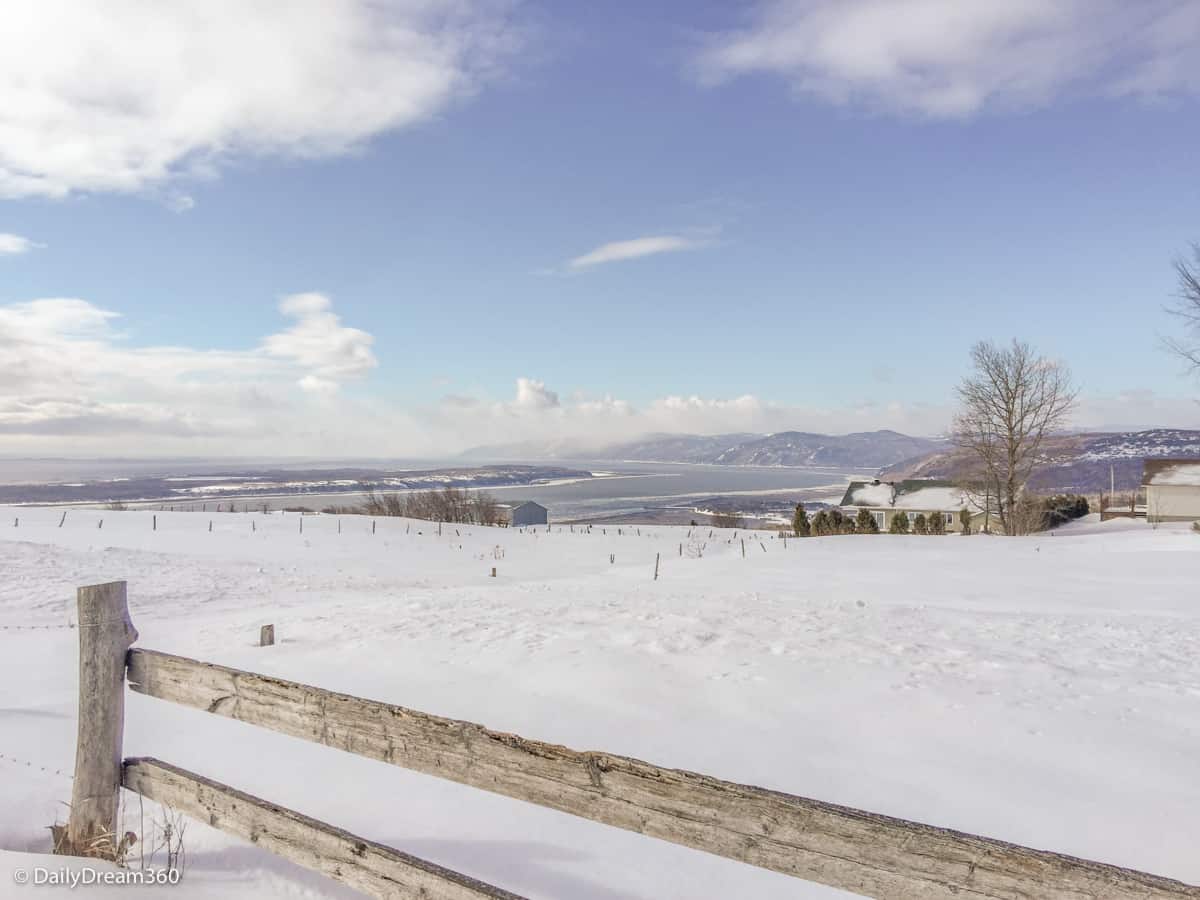 These towns, including Le Malbaie, the location of the Fairmont Manoir Richelieu, feature many local shops, cafes and restaurants.
We stayed in two luxury hotels during our stay, which included a few nights at the Le Germain Charlevoix Hotel and Spa and the village of Baie-Saint Paul and then a few nights at the Manoir Richelieu.
Read More: Luxury Winter Escape at Le Germain Charlevoix Hotel.
Plan it.
Getting to the Charlevoix Region in Quebec
Charlevoix located an hour's drive from Quebec City, which you can fly into direct or through connecting flights that often run through Montreal. 
Enjoy the scenic drive from Quebec City along the St. Lawrence River through picturesque towns like Baie-Saint-Paul and La Malbaie. Le Germain Charlevoix hotel sits next to the village of Baie-Saint-Paul on the shores of the St. Lawrence River.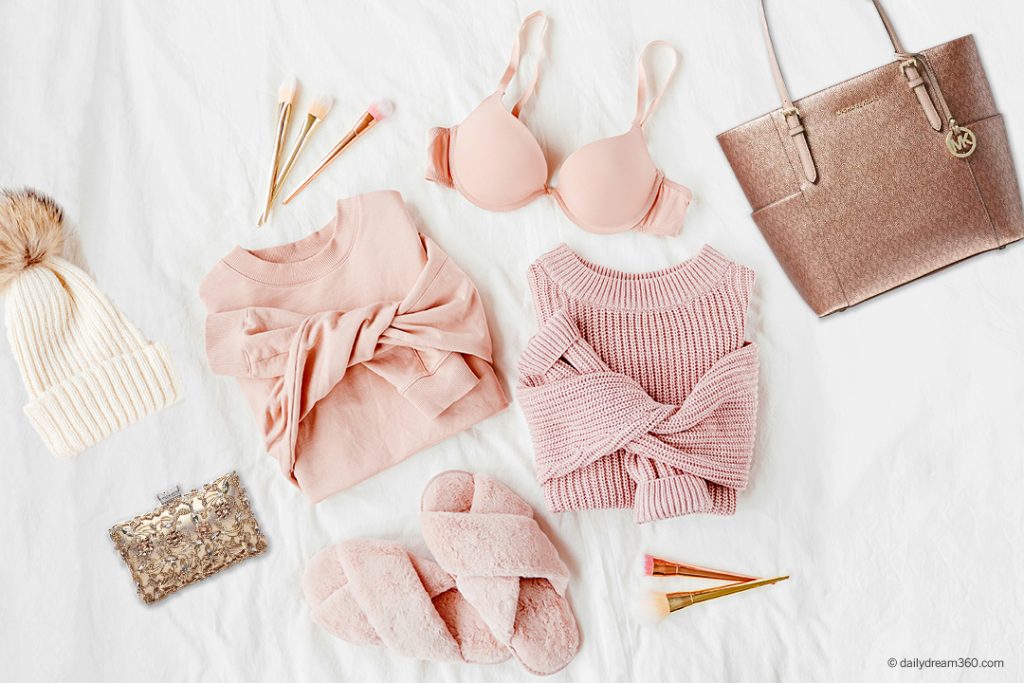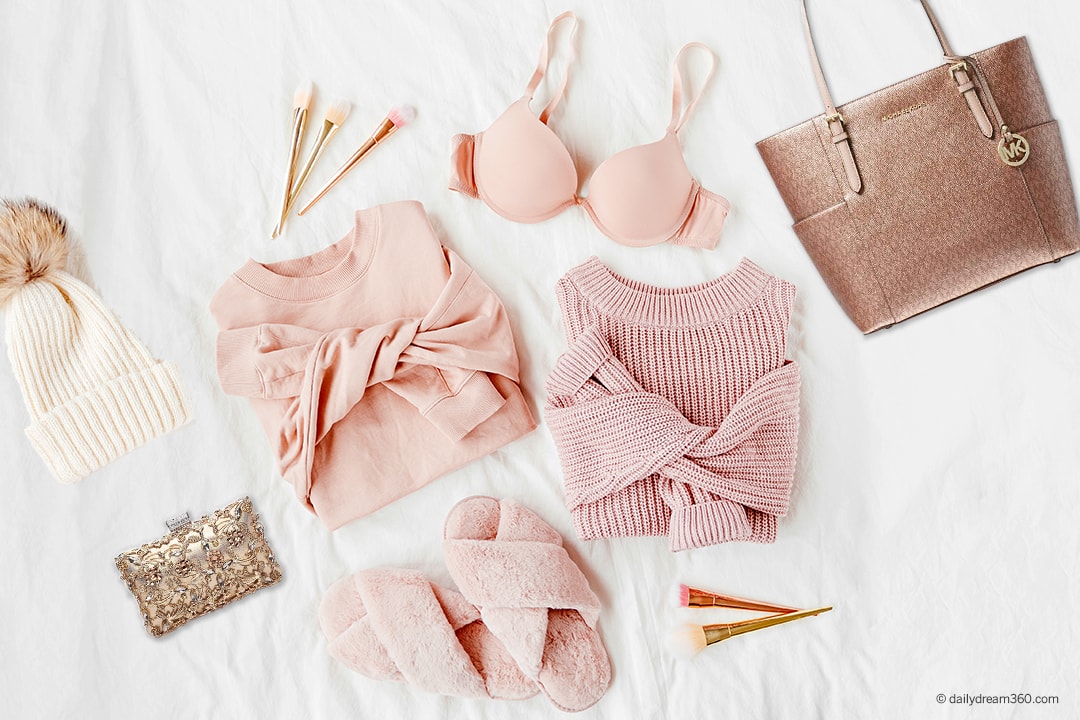 Packing Tips for a Winter Getaway
Think stylish ski chalet when packing for your winter vacation in Charlevoix. You'll want to follow the three-layer rule.
First Layer 1: Warm Thermal Underwear
Second Layer 2: Stylish and Warm Winter Clothing
Third Layer 3: Outwear Protection from the Elements
Read more: Winter Carry-on Packing List | 7-day Winter Packing List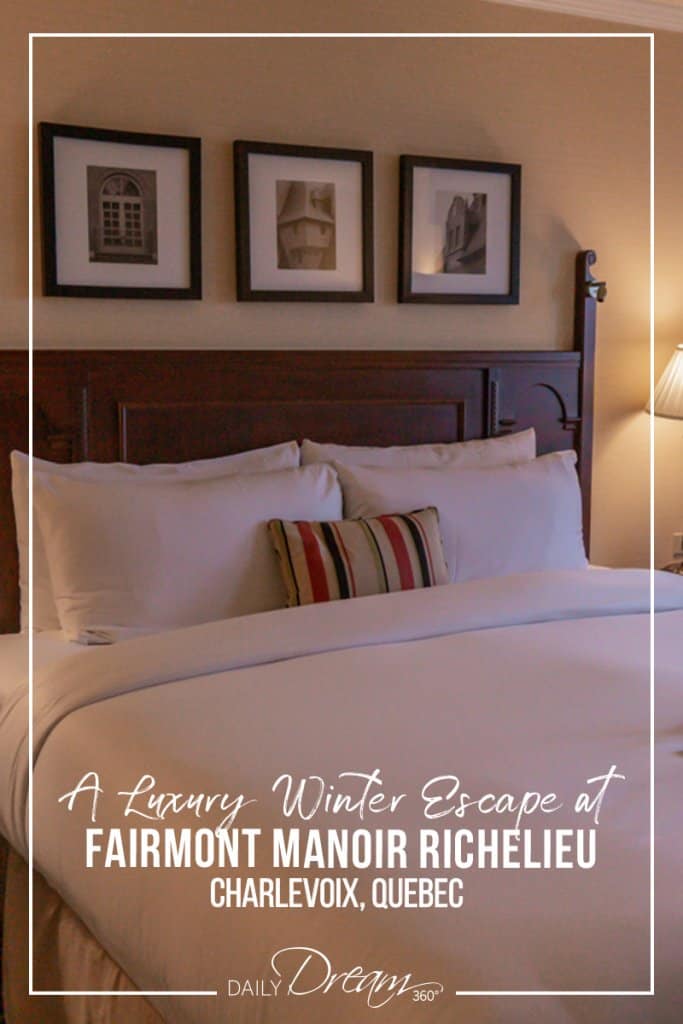 Live it.
About the Fairmont Le Manoir Richelieu Quebec
Located on the shores of the St. Lawrence River in the tiny community of La Malbaie Quebec, a short 20-minute drive to Mont Grand-Fonds ski hill and steps from Casino Charlevoix, there was plenty to do and see during this winter getaway.
Check hotel rates: TripAdvisor | Expedia | Hotels.com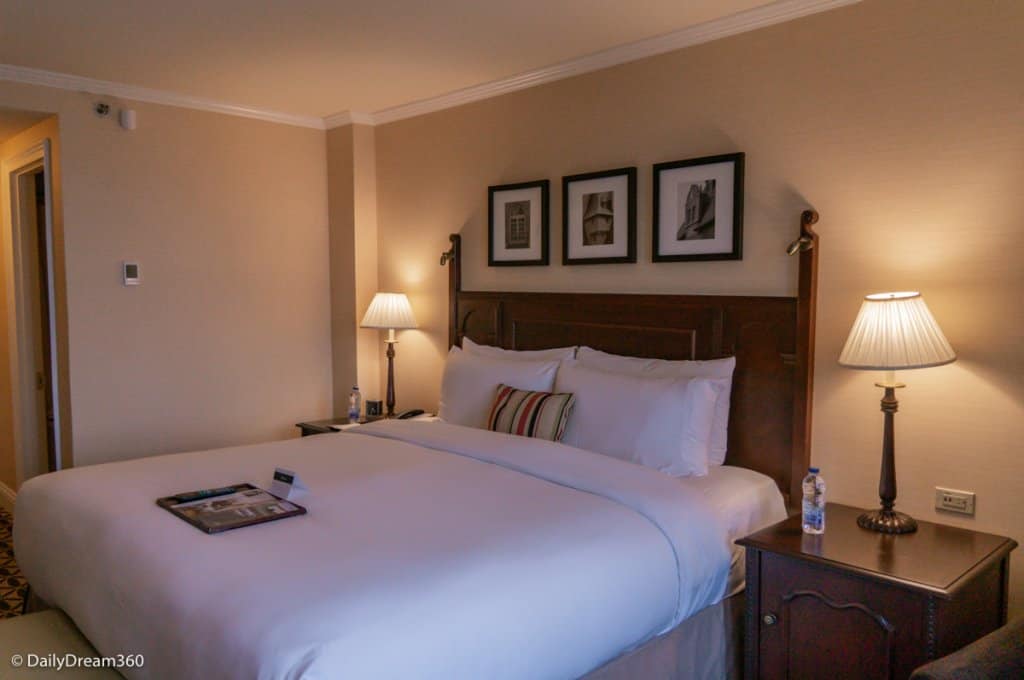 River Facing Room Fairmont Manoir Richelieu Quebec
I was given the Fairmont VIP treatment with a spectacular view of the St. Lawrence River outside my window and a comfortable hotel room with a Queen sized bed.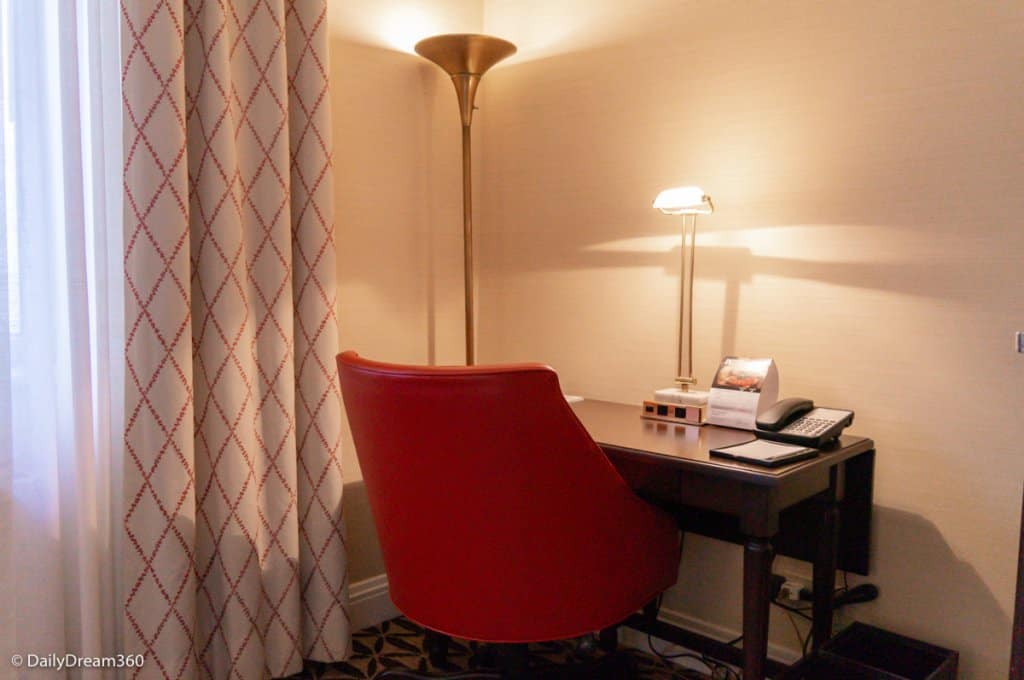 The room was all about modern luxury amenities, with plenty of storage and closet space, a lounge chair and a small desk. I was surprised to see personalized toiletries in the room: great products too, no need to pack your own if you are staying here.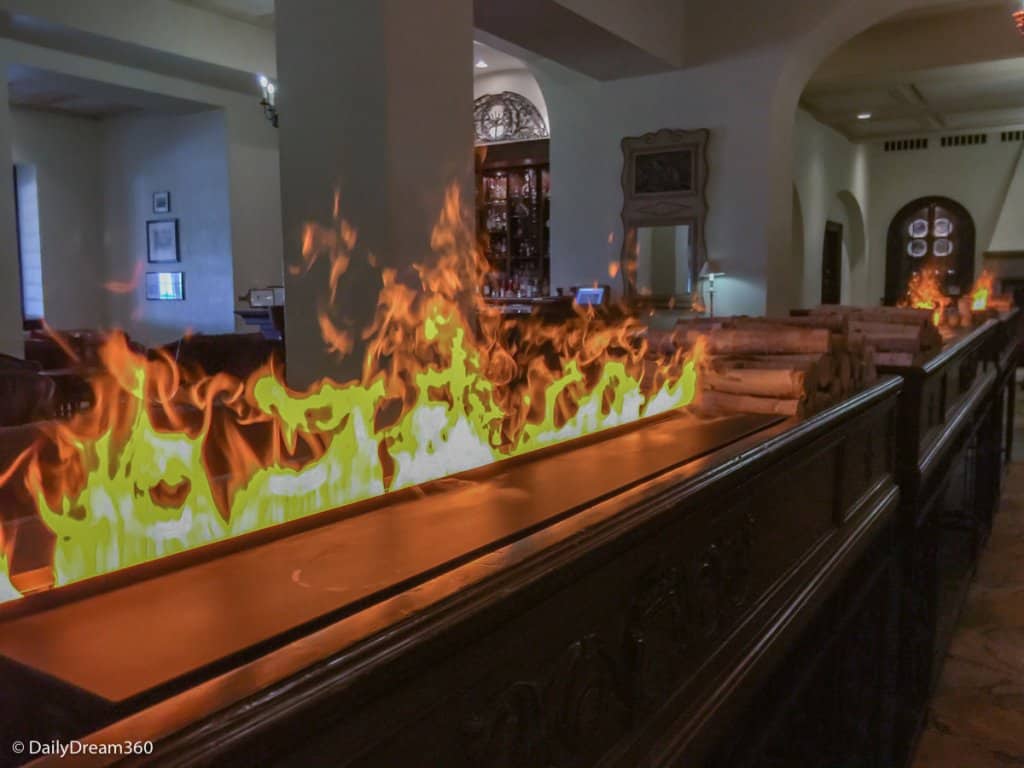 Fairmont Manoir Richelieu Amenities
These fire displays in the great hall on the main floor of the resort were kind of cool. Of course, they are not real fire, but it was fun to watch people sticking their hands and heads into them, trying to catch the perfect selfie.
Other hotel features I loved were the massive sports complex with an indoor and heated outdoor pool and all the fitness equipment I could ever need on vacation.
Fairmont Manoir Outdoor Skating Rink
Like many hotels in the Charlevoix region, the Fairmont Le Manoir Richelieu has a beautiful outdoor skating rink overlooking the St. Lawrence River. We had warm winter weather during our stay in Charlevoix and, the ice surface was a little soft, so I missed out on a breathtaking skate at the hotel.
Spa de Manoir at Fairmont Manoir Richelieu
Be sure to stop by the spa for a particular treatment during your stay. The Spa's relaxation room is an experience itself with visual sensation pods, loungers with warm throws and an inviting fireplace.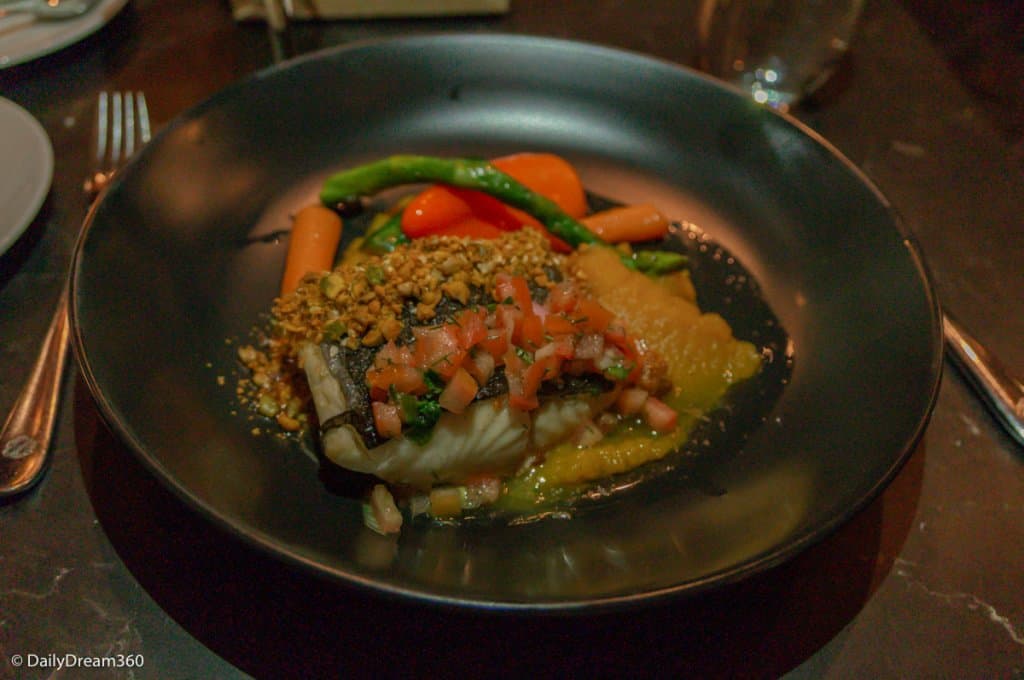 Dinner at Le Table et Terroir
We had dinner at Table et Terroir, another Charlevoix restaurant committed to sourcing local ingredients. Many of the restaurants in the region are part of a unique food trail, all encouraging the use of locally grown ingredients.
You can read more reviews on the Fairmont Le Manoir Richelieu.
Charlevoix and the Fairmont Manoir Deep History
One thing I loved about my stay in Charlevoix was how everywhere I seemed to go, I would hear about collaboration amongst local businesses. It is very inspiring to hear about the history of the hotel, its locally sourced menus, and the commitment to the community.
The Manoir building itself dates back to 1899 and is an essential and cherished part of La Malbaie's history. Inside the hallways of the grand hall and the lounges throughout the main floor are many original artifacts and paintings which many hotel guests don't even notice. Ask for a historical walk through the building, and you may discover the wooden chair you were sitting on in the lobby doubles as a potty!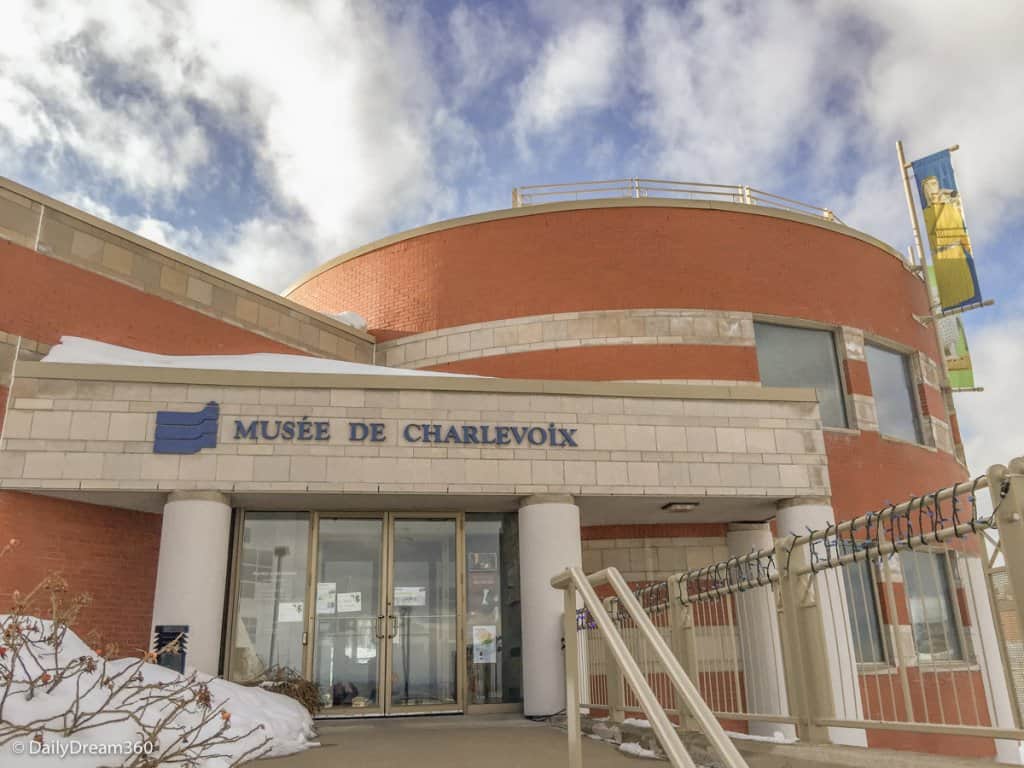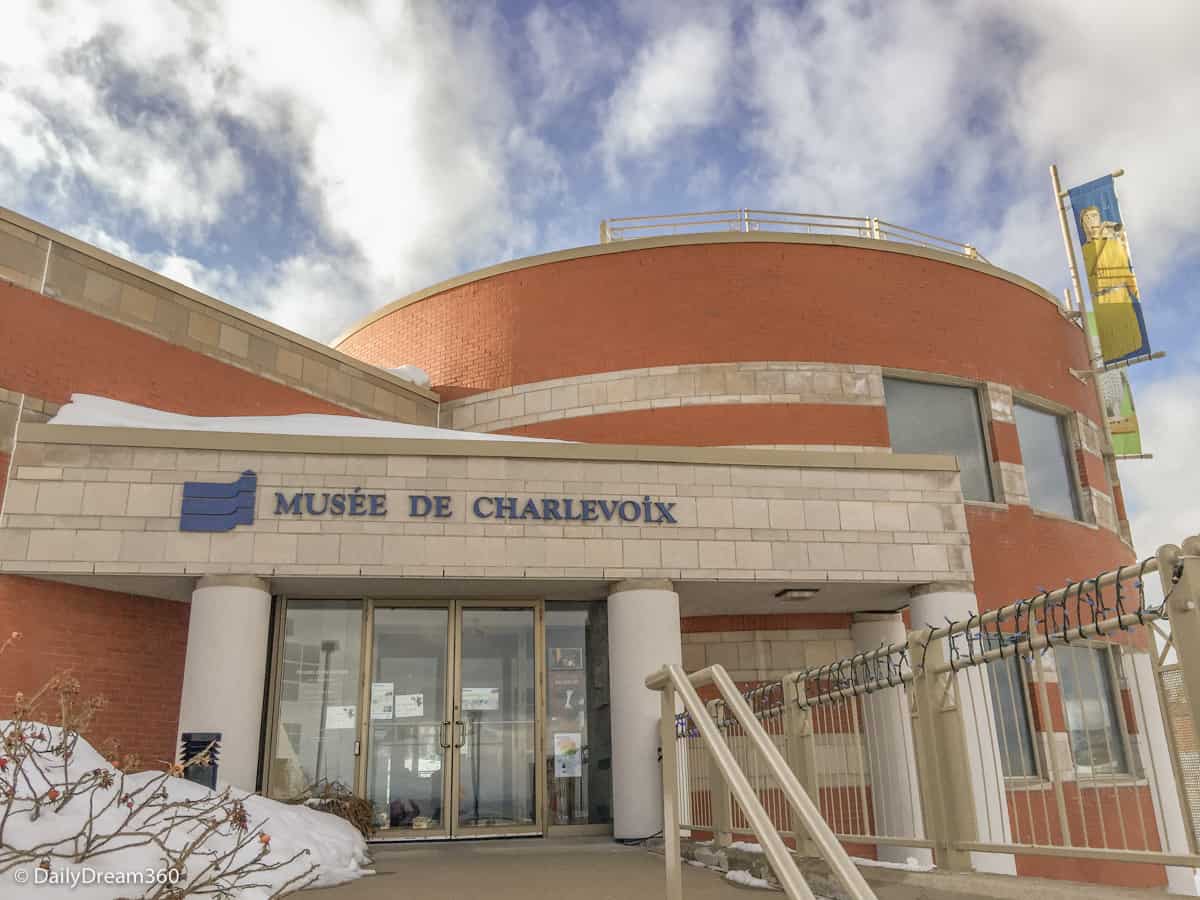 Visit Charlevoix's History Museum
Talk to the hotel concierge about getting a lift to the local museum. It was just a five-minute drive from the hotel, and I loved learning about the history of this agricultural town of La Malbaie. I was impressed that such a small community could have such a lovely collection on display from photos, paintings and interactive displays to precious artifacts from the region's vast history.
 Read more: A Luxury Winter Escape: Things to do in Charlevoix Quebec.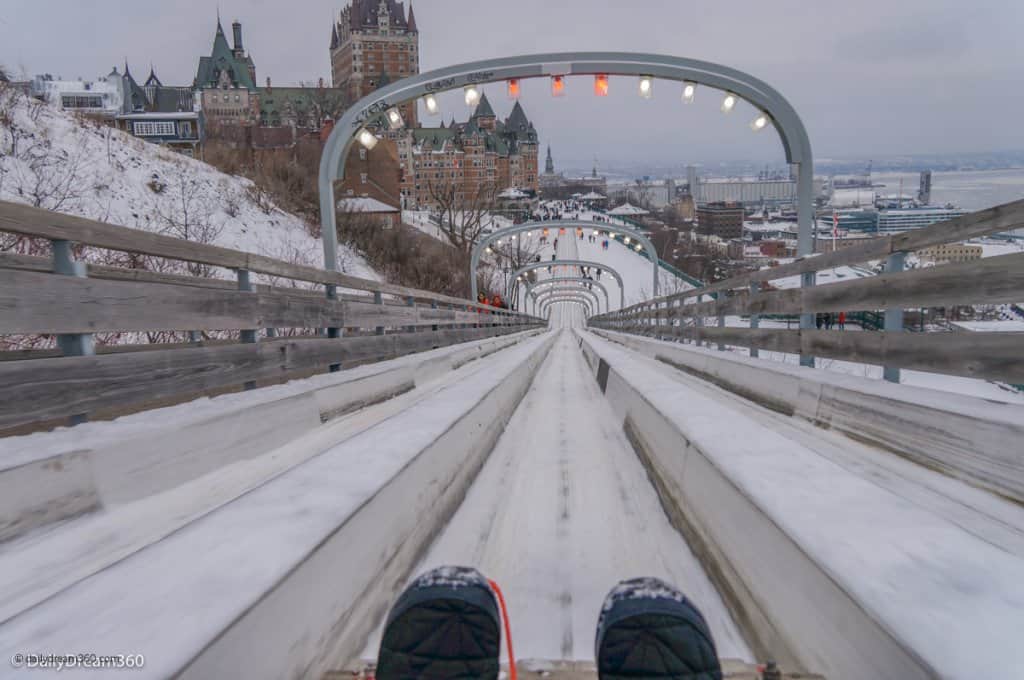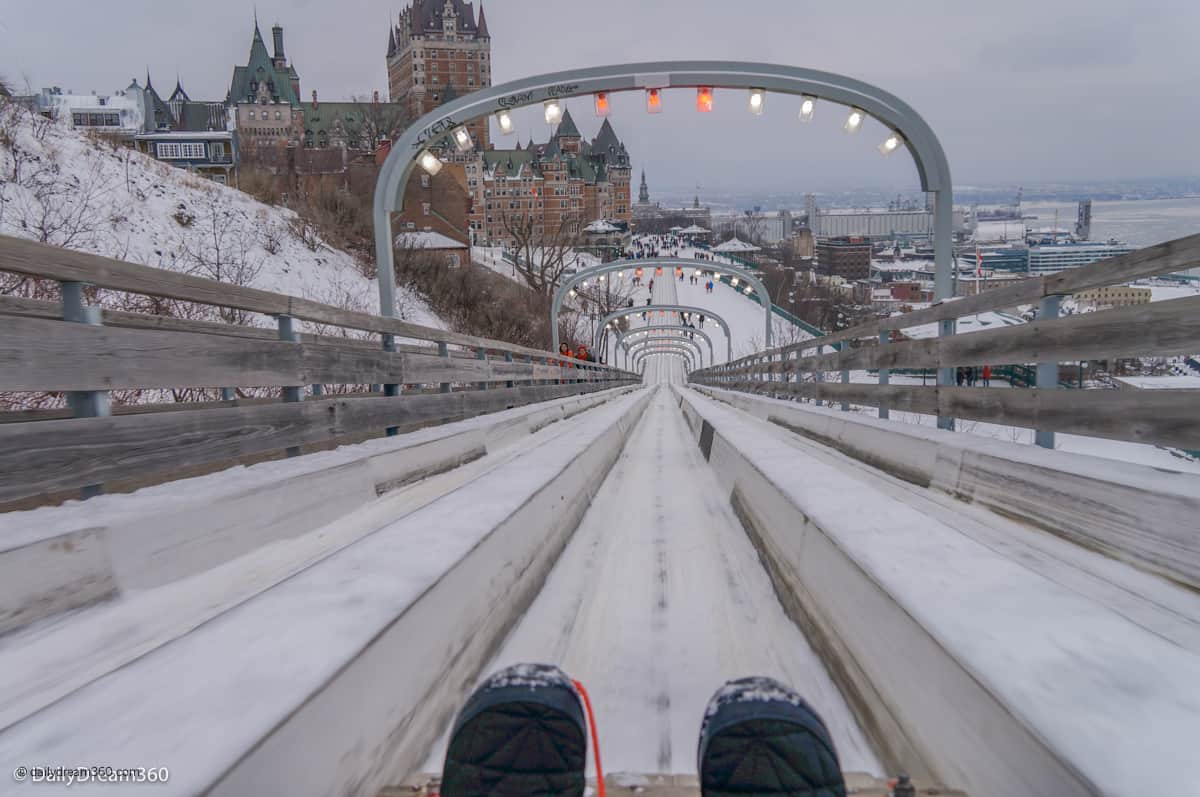 Exploring Quebec City on Your Way to Charlevoix?
If you plan to spend a little time in Quebec City before or after your stay in Charlevoix, be sure to explore our posts on Winter in the city.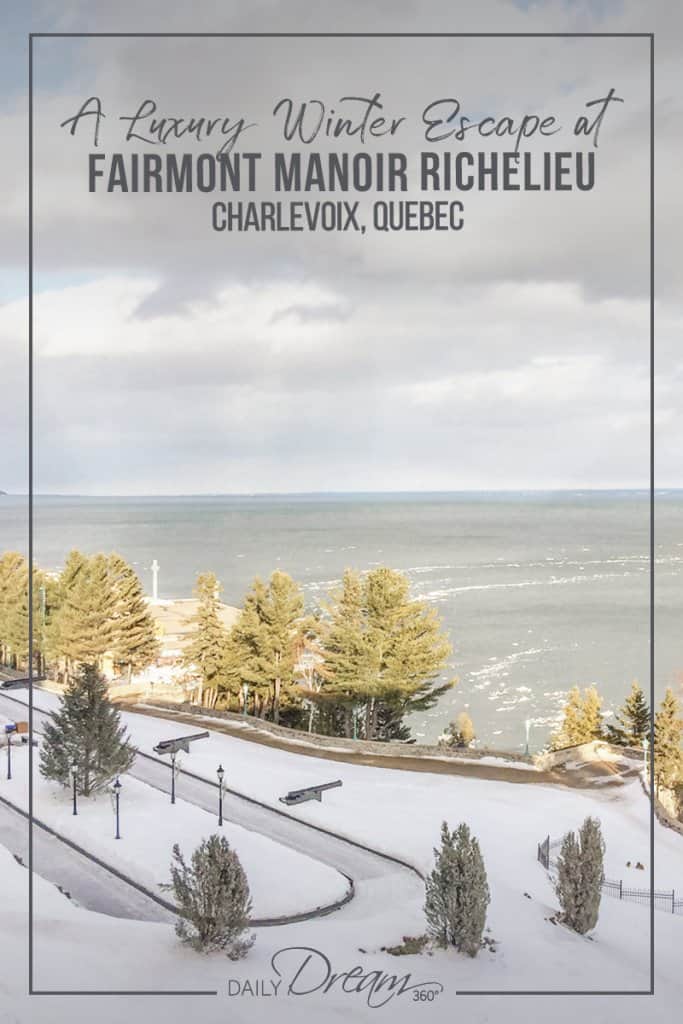 Travel assistance provided by Tourism Quebec and Tourism Charlevoix on a media hosted press trip. As always, the opinions expressed in this post are my own.