This article may contain affiliate links. Clicking on or purchasing products we recommend through a link may earn a small commission. Read our disclosure and privacy policy page for details. *COVID-19 TRAVEL ALERT – Travel recommendations offered on this site are not to encourage you to travel against travel advisories.
Winter escapes don't have to be only about skiing. While Charlevoix, like many other regions in Quebec, has some great ski hills to choose from, there are also lovely little riverside towns, great restaurants and a few luxury resorts to discover. In this post, we share a list of things to do in Charlevoix Quebec during a winter getaway.
Dream it.
When I am surrounded by mountains, with snow all around, and I'm sitting by a fireplace with a glass of red wine staring outside as snow falls lightly – well, that is a dream. In Charlevoix, there are plenty of opportunities to live that dream.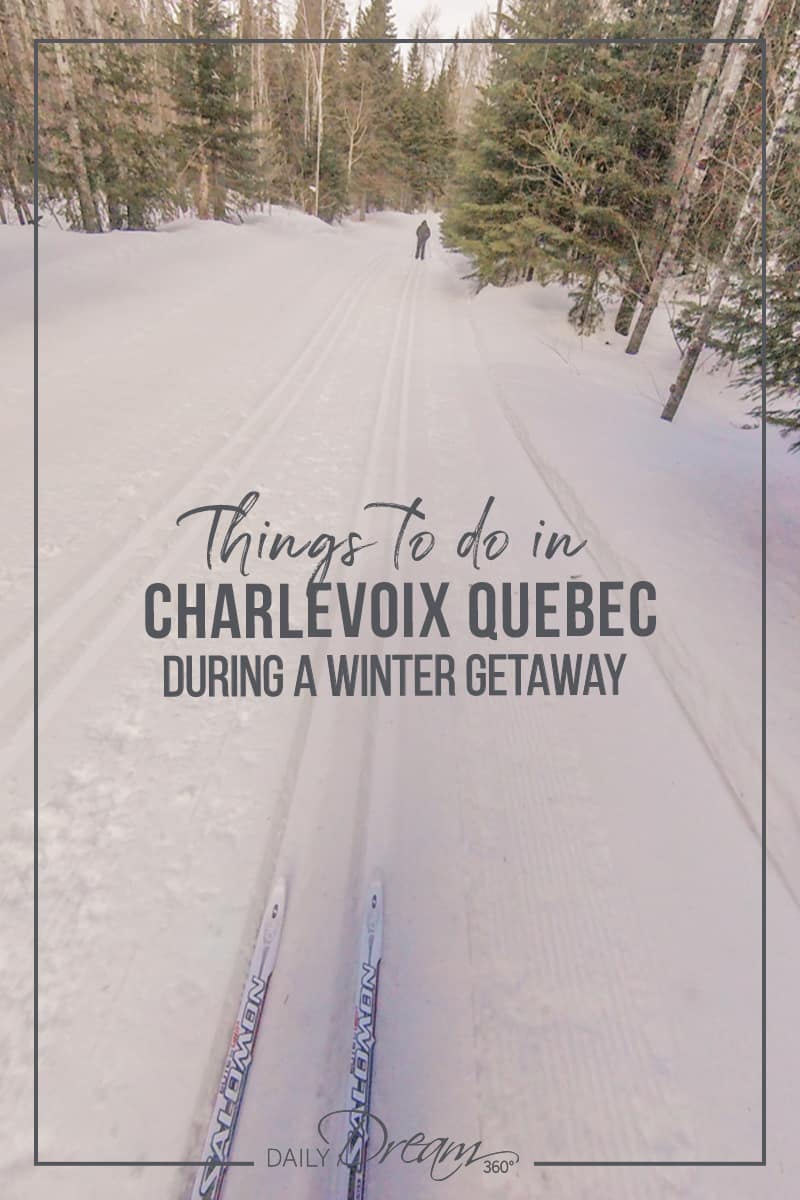 If you are a skier, you won't be disappointed as you can take your pick between Le Massif and Mont Grand-Fonds, which provide a variety of hills. For those more into site seeing and immersing yourself in Quebec culture, I recommend Baie-Saint-Paul, Isle-aux-Coudres and Le Malbaie. Of course, I have a list of things to do and great luxury hotels in these Charlevoix communities.
Plan it.
Where to Stay. Hotels in Charlevoix Quebec
I stayed in two luxury resorts during my visit to Charlevoix Quebec and don't just recommend them both for accommodations but for dining options too.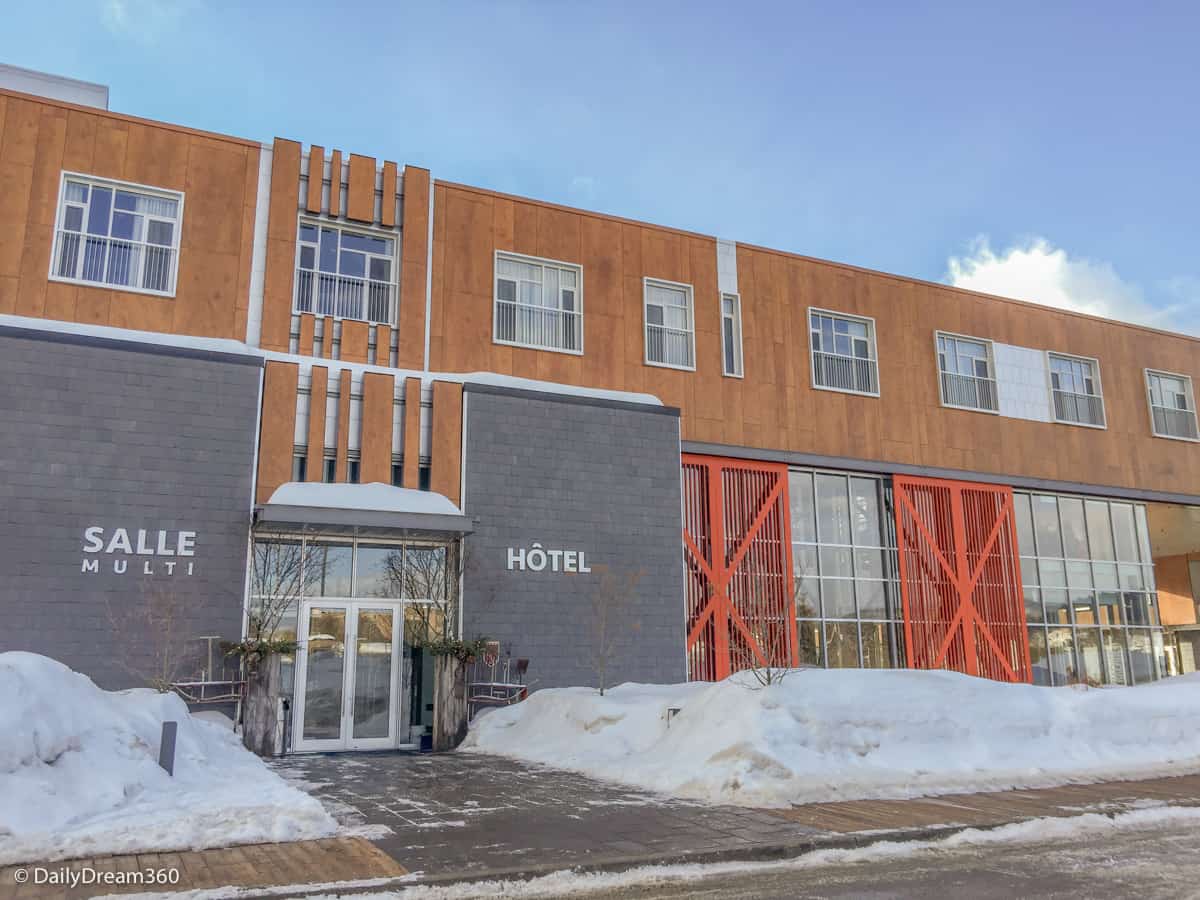 Le Germain Charlevoix Hotel, Baie-Saint-Paul
Le Germain Hotel Charlevoix, located about an hour and fifteen minutes' drive from Quebec City, is situated in the town of Baie-Saint-Paul Quebec on the shores of the St. Lawrence River. Once a massive farm, the hotel is the vision of Daniel Gauthier, known for starting Cirque de Soleil in this tiny village.
Check hotel reviews and rate: TripAdvisor | Expedia | Hotels.com
The hotel buildings span five complexes with a variety of different types of rooms. With 145 rooms, a thermal outdoor spa, a conference facility, two restaurants, a bakery and steps from the St. Lawrence and town of Baie St. Paul, this is a natural choice for any escape. 
Read More: Luxury Winter Escape at Le Germain Charlevoix Hotel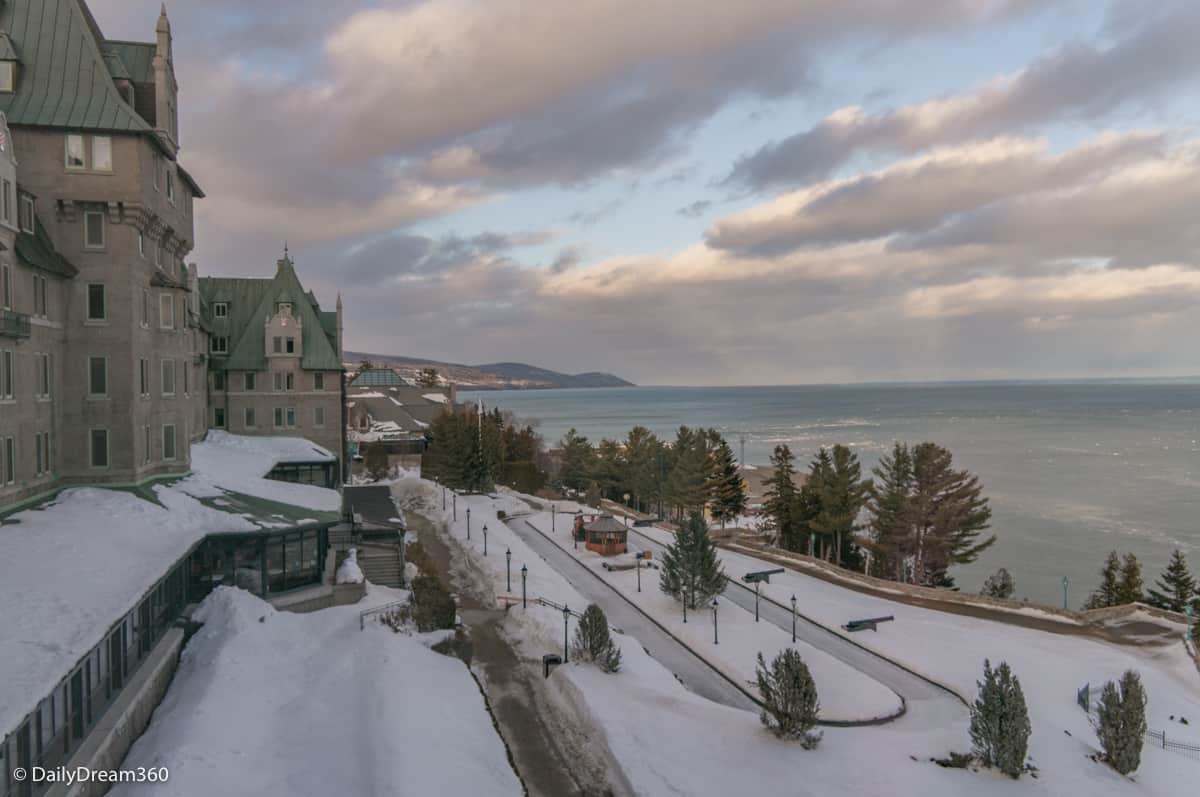 Fairmont Le Manoir Richelieu, La Malbaie
Further up the coast of the St. Lawrence River is the tiny community of La Malbaie Quebec. Here stands the grand Fairmont Le Manoir Richelieu, which dates back to 1899. An essential piece of La Malbaie's history the hotel filled with secrets, historical artifacts and paintings.
Check hotel rates: TripAdvisor | Expedia | Hotels.com
Also on the property is Casino Charlevoix and the hotel's golf course making it a popular summer destination. For winter lovers, the hotel's outdoor heated pool is a popular spot, as is the ice rink out front.  
Read More: Luxury Winter Escape at Fairmont Manoir Richelieu, Quebec.
Live it.
I am not a skier, but that won't keep me from taking part in one of Quebec's most significant winter past times. Excellent ski guides are willing to teach you the ropes and plenty of cross country trails to follow too.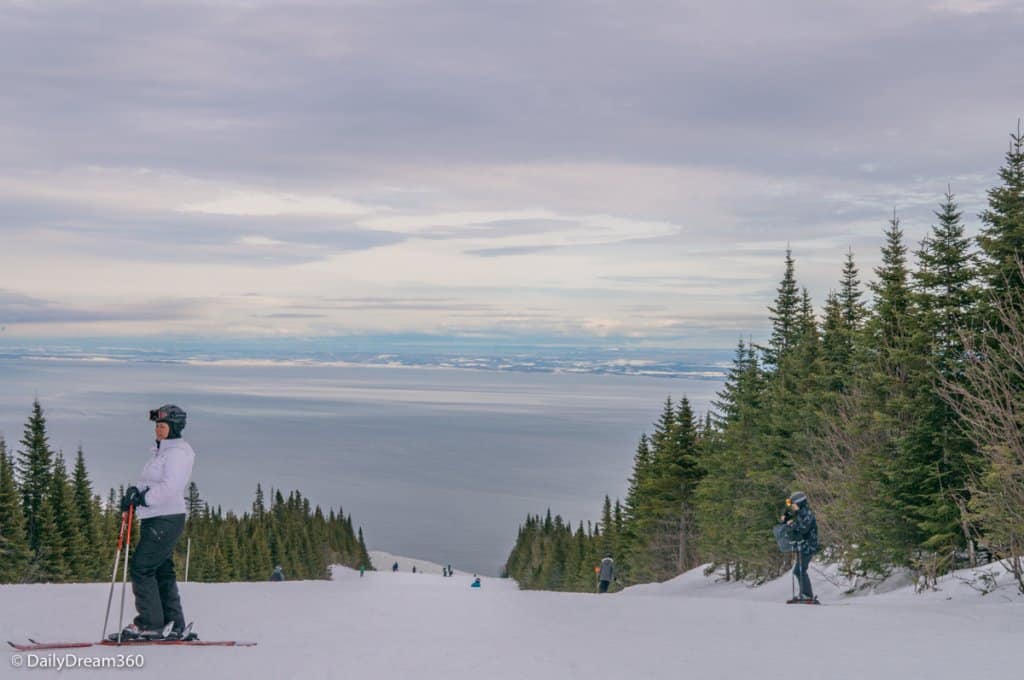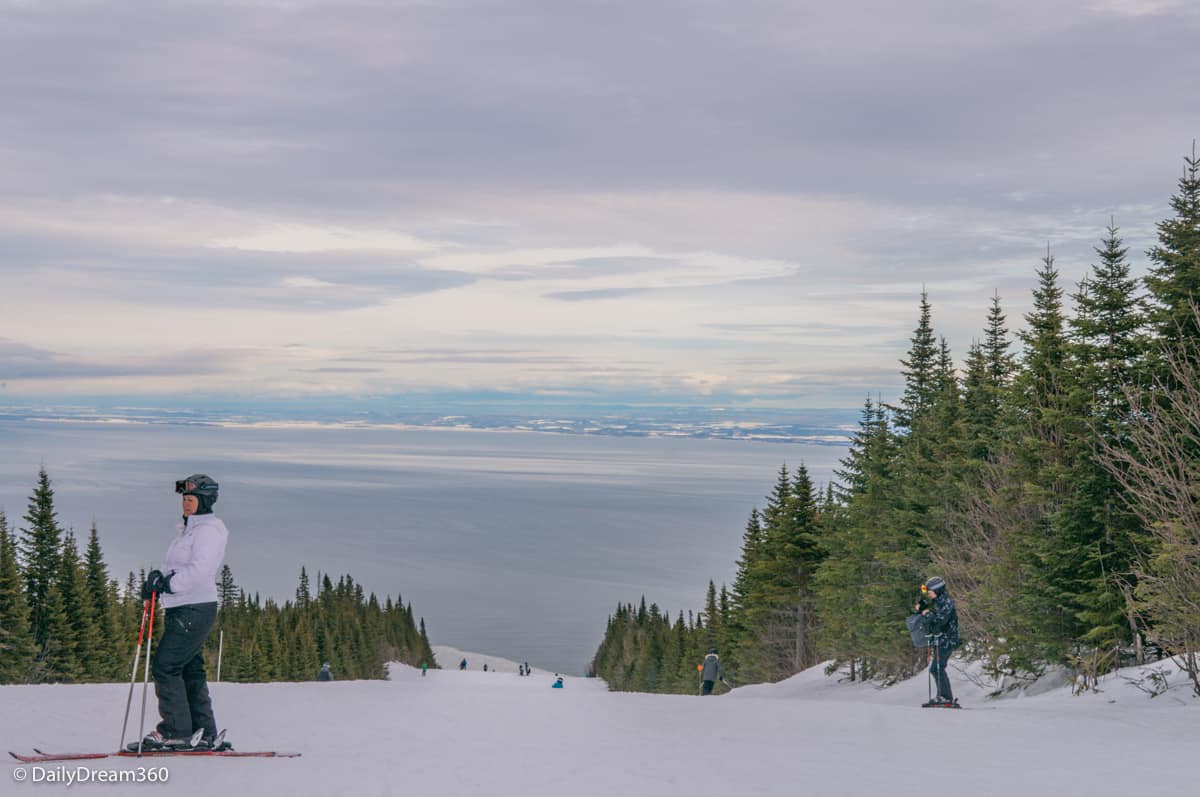 Ski Hills in Charlevoix Quebec
Le Massif Charlevoix Quebec
With ski hills that give the illusion that you are falling into the St. Lawrence River, Le Massif offers a network of challenging slopes with many marked challenging to expert. There are cross-country trails available here as well. It is a popular destination for skiers but is probably most known for its wooden sledding experience.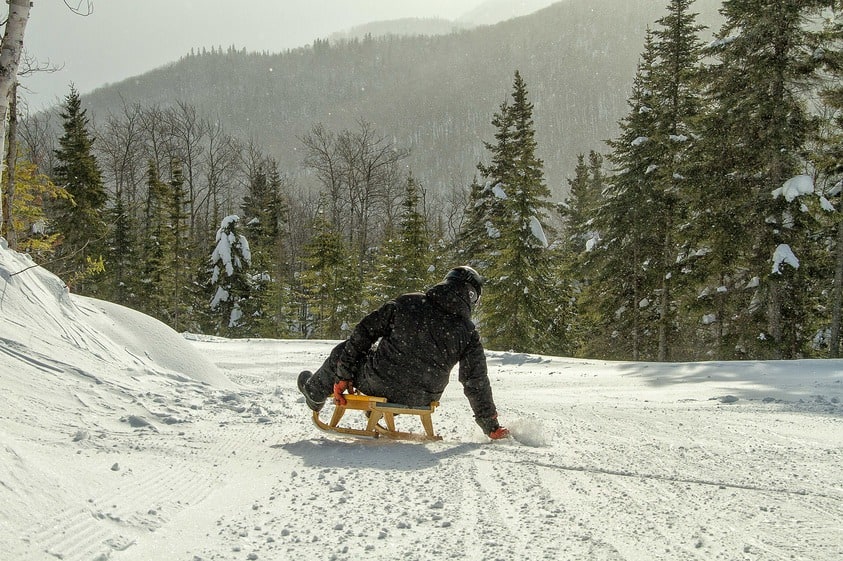 Imagine racing down the side of a mountain on a luge shaped wooden sled, which only you and your body movements can control. There is no built-in luge track, but a groomed trail along the side of the mountain with a few stops along the way.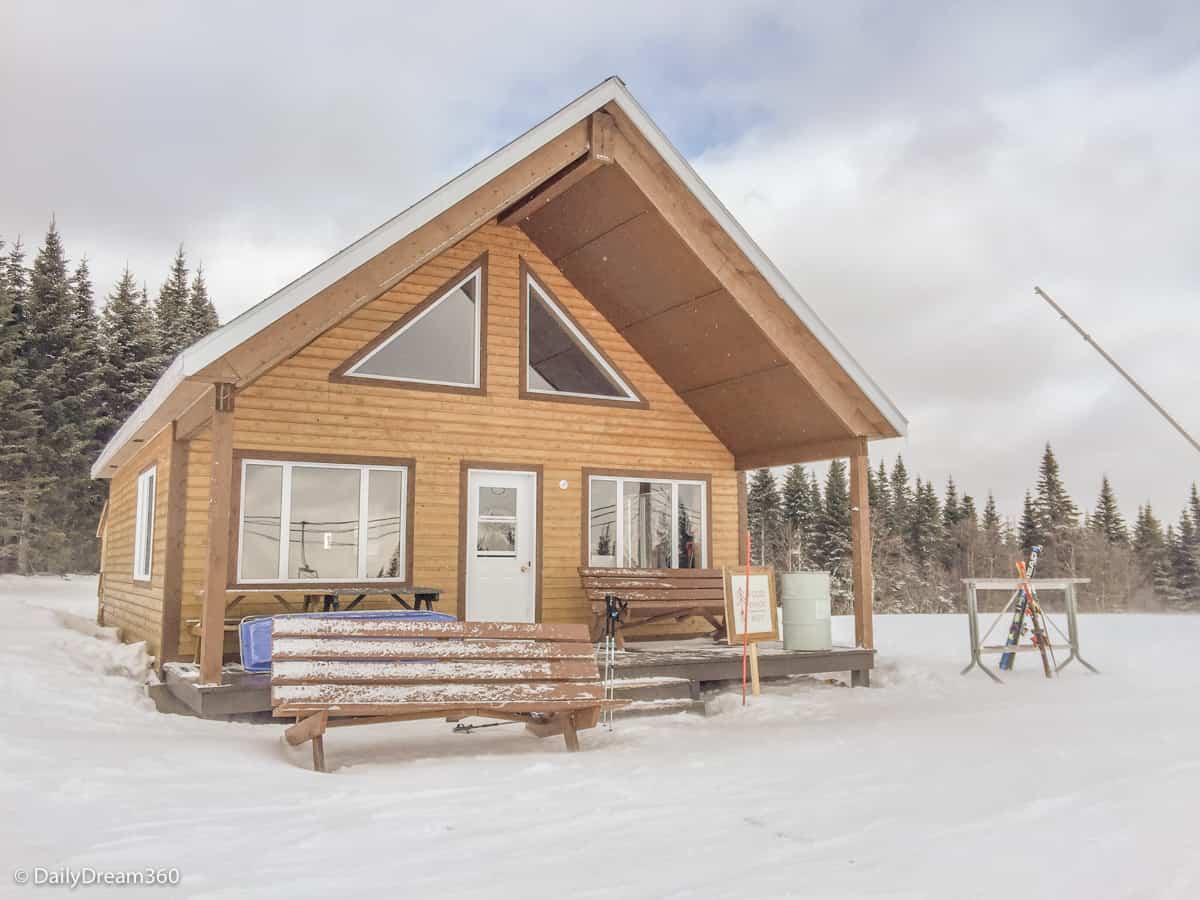 Mont Grand-Fonds, Le Malbaie
Located near La Malbaie and a short 20-minute drive from the Fairmont Le Manoir Richelieu, Mont Grand-Fonds offers some of the best skiing in Charlevoix. Known amongst the locals, Le Massif is a hidden gem and a must if you are a skier and travelling through the region.
Even on the weekend, there were no lineups for chairlifts, and during a week where the rest of the area had a winter warm-up, which affected many ski centres, Mont Grand-Fonds had groomed hills and cross country trails.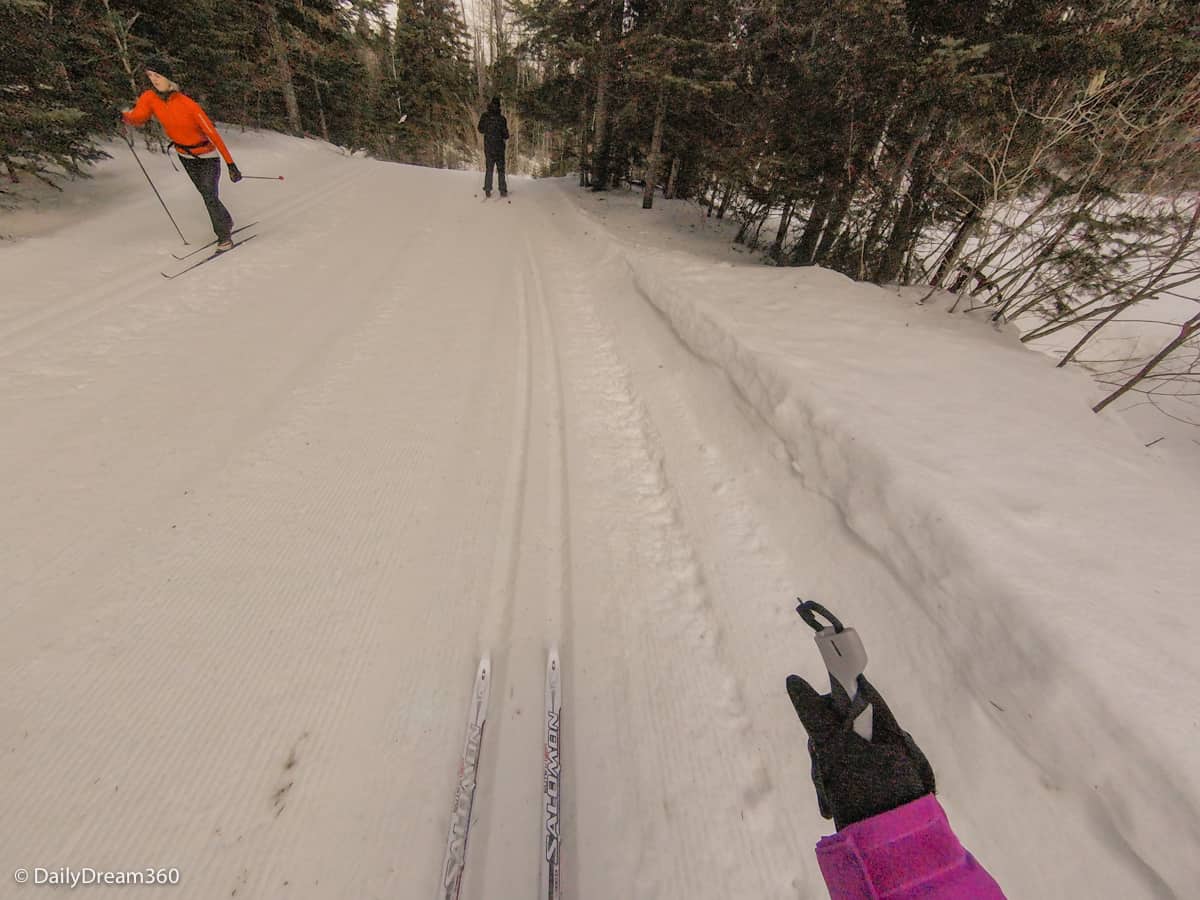 Cross Country skiing in Mont Grand Fonds Charlevoix Quebec
If you are downhill skiing, be sure to stop into the small cabin at the top of the hill for a bite to eat. Within the tiny kitchen, you'll find a delicious warm lunch. The soup could very well have been the best soup I've ever had.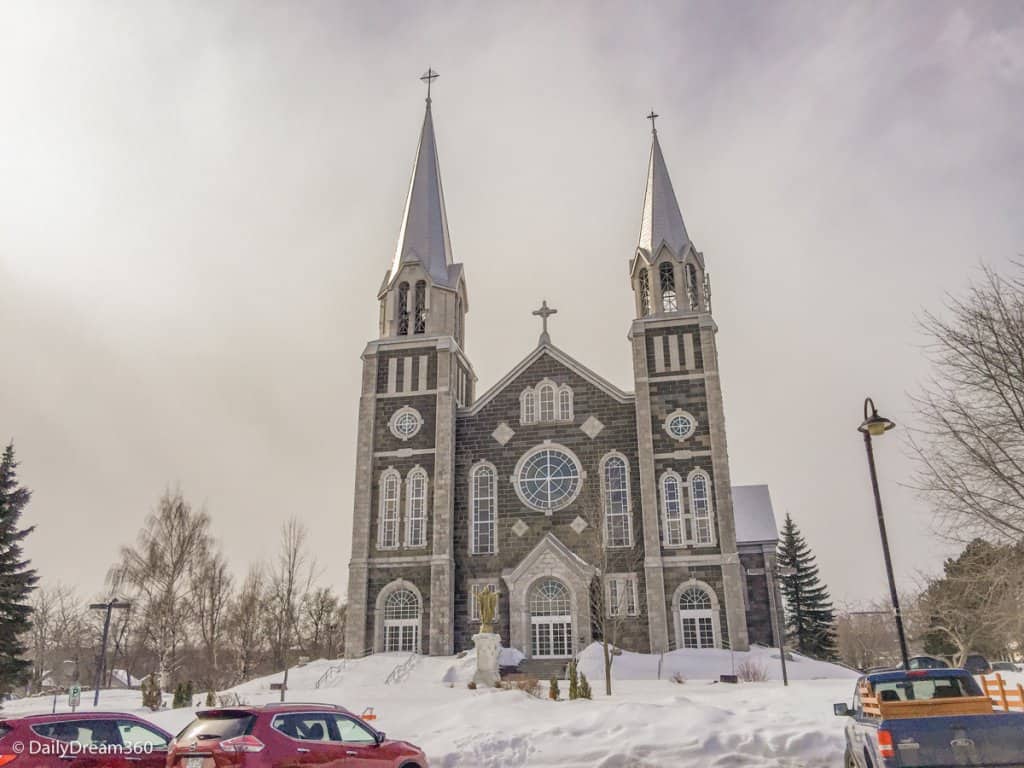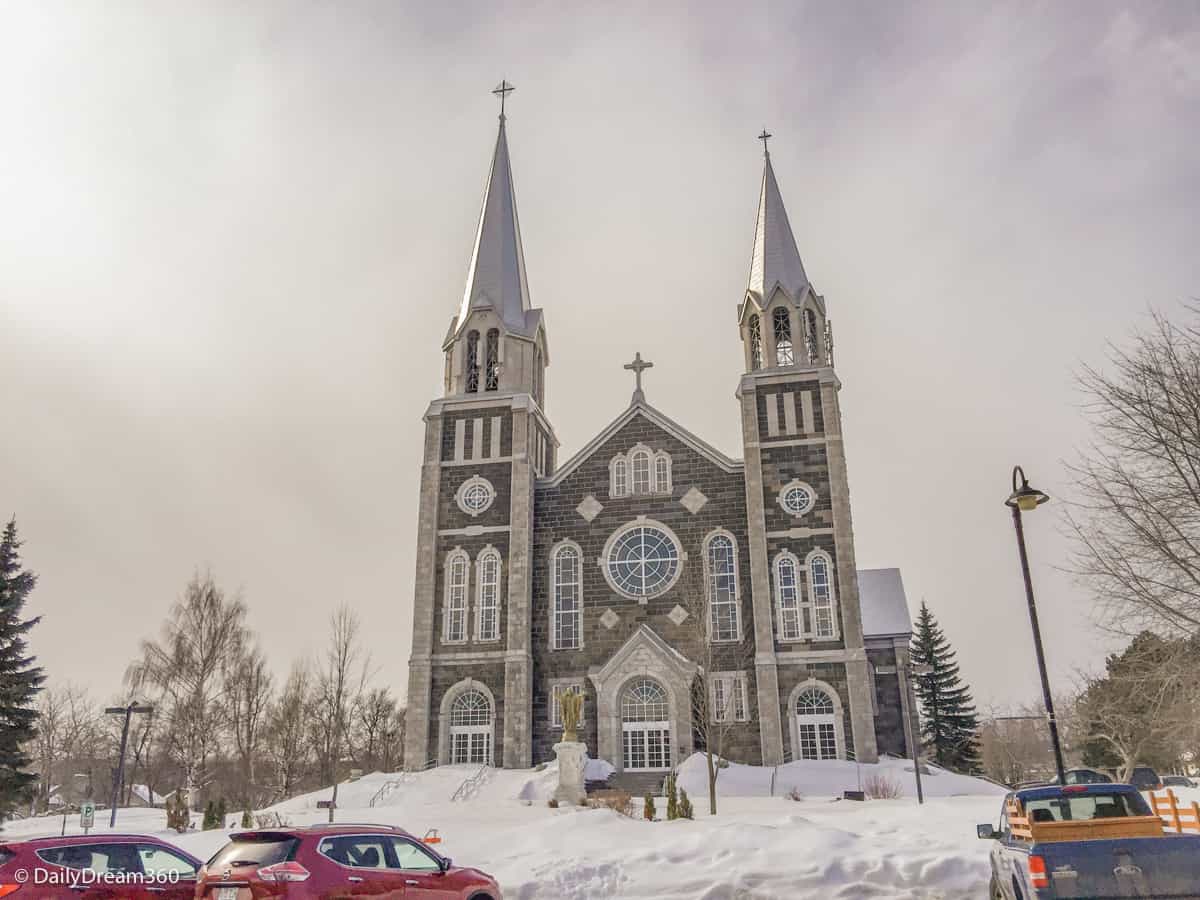 Village of Baie St. Paul, Charlevoix, Quebec
Shop the streets of Baie Saint-Paul, known as an artist's centre. Filled with tiny galleries, boutiques and restaurants, it is a must for travellers who love small-town shopping. From cider, wool socks and art to three delicious chocolate shops Baie St. Paul is a favourite stop all season round.
Tips: For fresh, fantastic fudge, stop into the Café Arômes et Saveurs, which not only offers great coffee in the back but is attached to a huge candy store. If you're staying for lunch or dinner, I recommend Le Orange Bistro and Le Saint-Pub Microbrewery.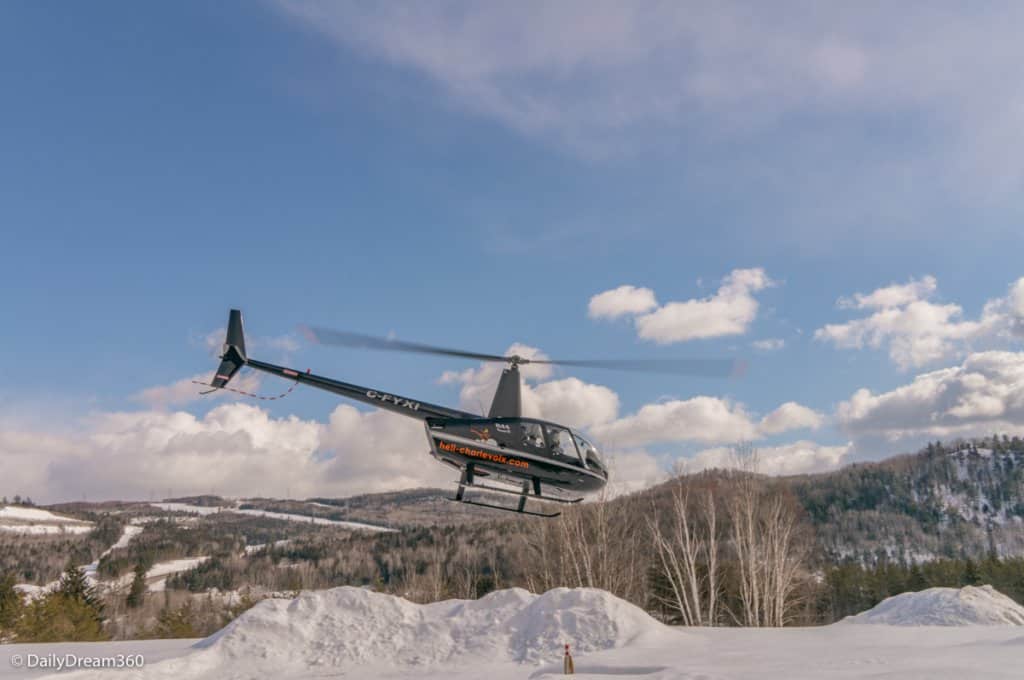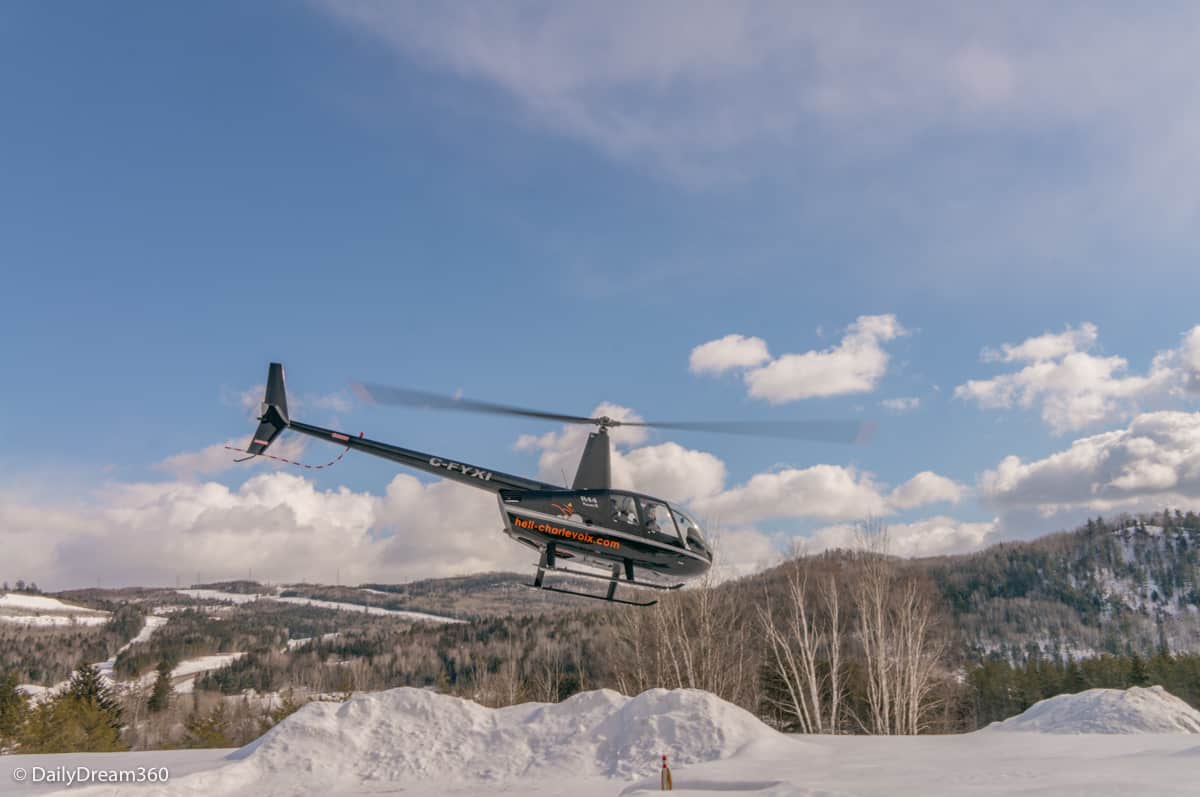 Tour of Baie-Saint-Paul With Heli-Charlevoix
One of the biggest thrills for me during my winter escape in Charlevoix Quebec was my first helicopter tour. Owner Benoît of Heli-Charlevoix was the perfect host as we rose above the snowy region for a short journey along the St. Lawrence River and the village of Baie St. Paul. Had the weather on the mountains co-operated, we would have also landed on a hill and gone snowshoeing.
Heli-Charlevoix offers many different tours year-round, which include guided air tours, picnic stops and more.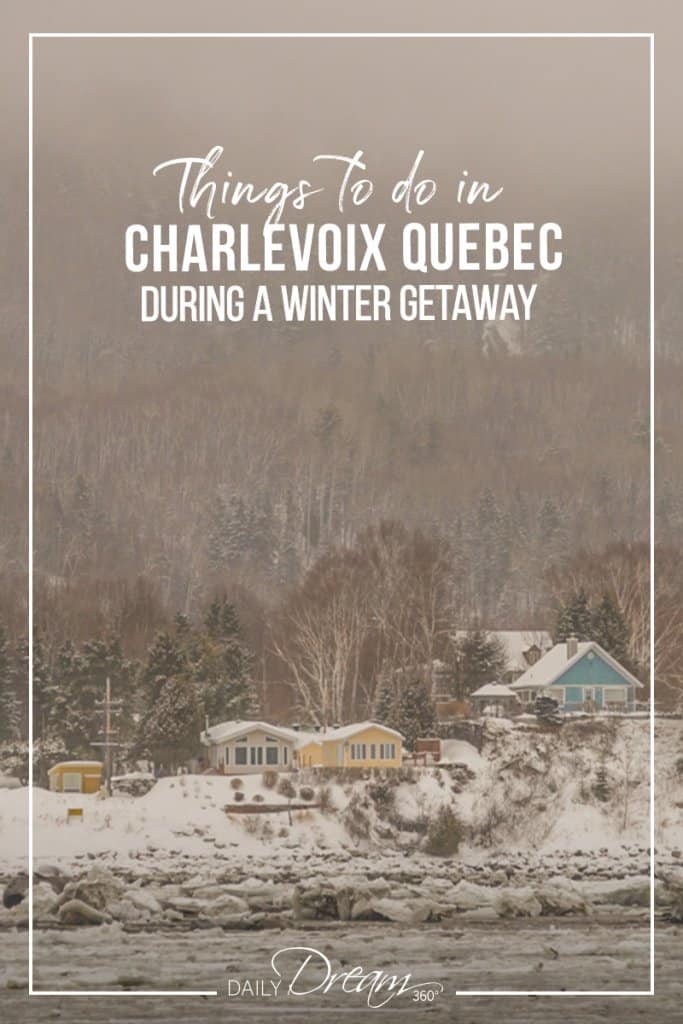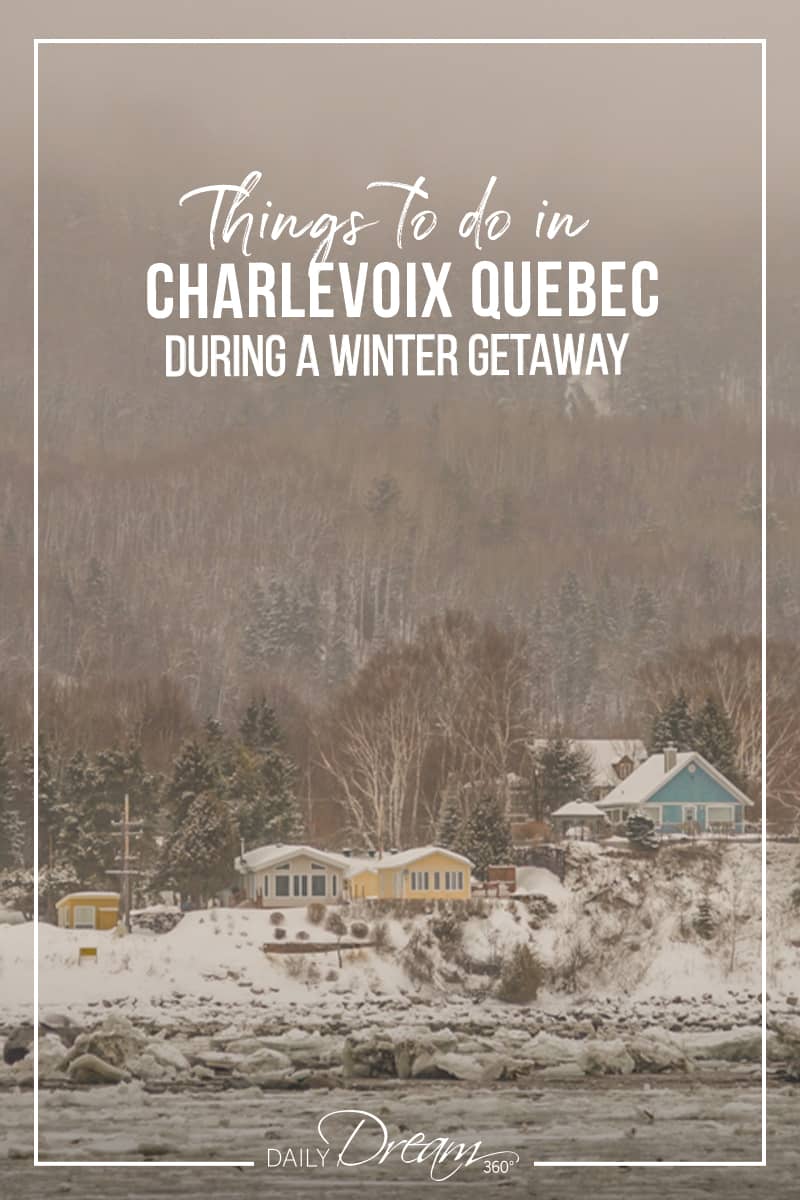 Isle-Aux-Coudres, Charlevoix, Quebec
The island Isle-aux-Coudres is visible off the shores of Baie Saint Paul. The only way to access it is via ferry located in neighbouring village Saint-Joseph-de-la-Rive. The 23 KM island is a popular summer destination, however, traversing the icy St. Lawrence River made for some spectacular scenic views.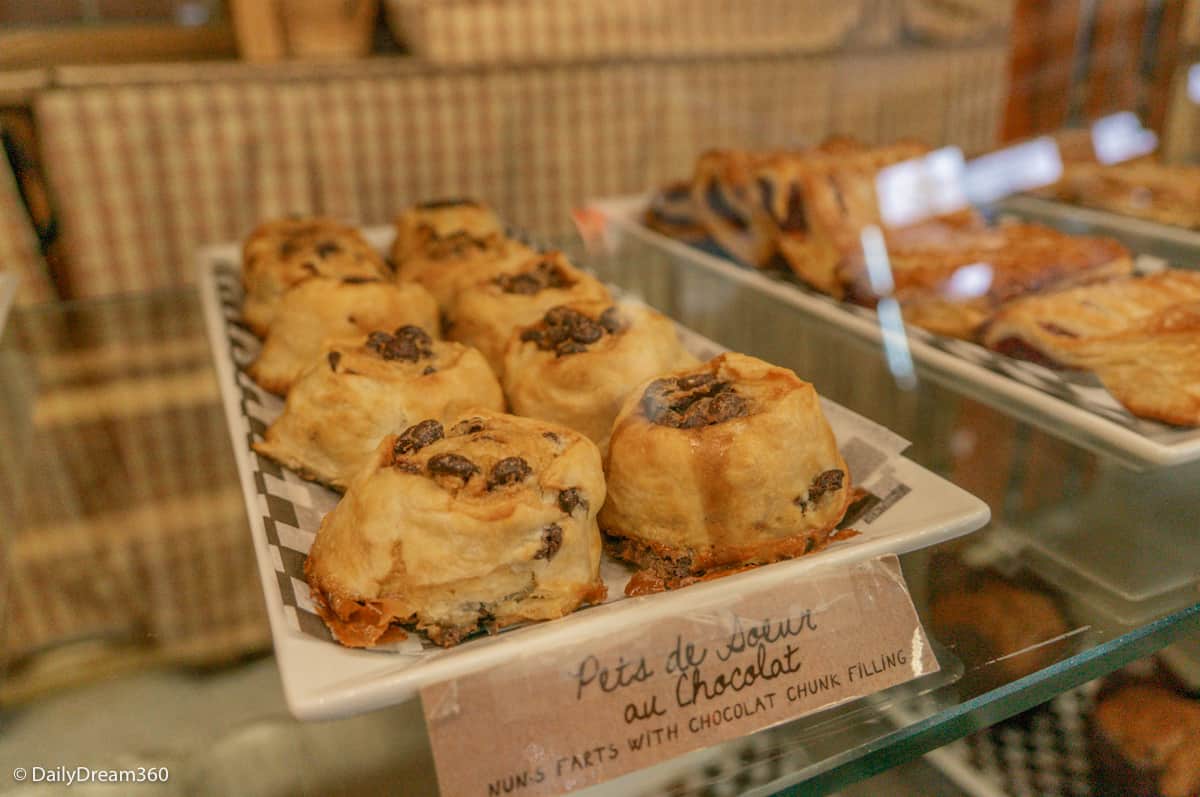 Boulangerie Bouchard (Bakery – Lunch Stop)
On the island, don't leave without a stop for lunch at historic Boulangerie Bouchard. This family-run bakery has been open for over 69 years and features some delicious quiches, soups and meat pies. Of course, there is also a selection of sugar cakes, croissants and the famous "Nun's Farts" rolls. When asked why they are called Nun's Farts, I learned it had something to do with kids watching the nuns baking pastries and letting out a few toots in the process.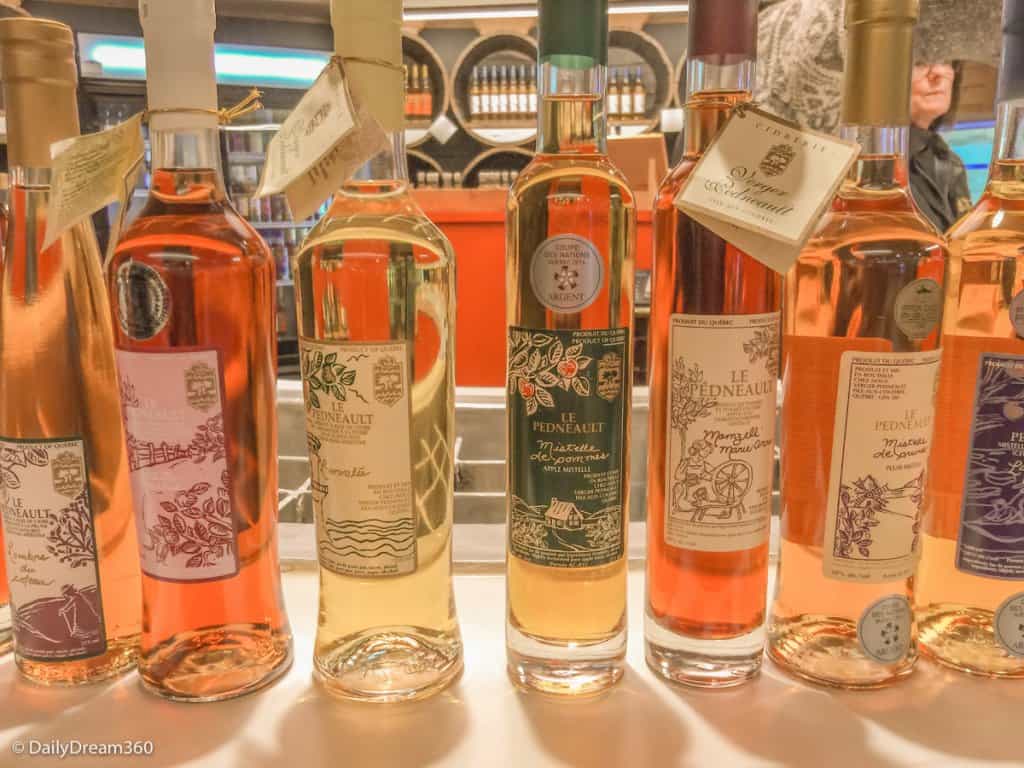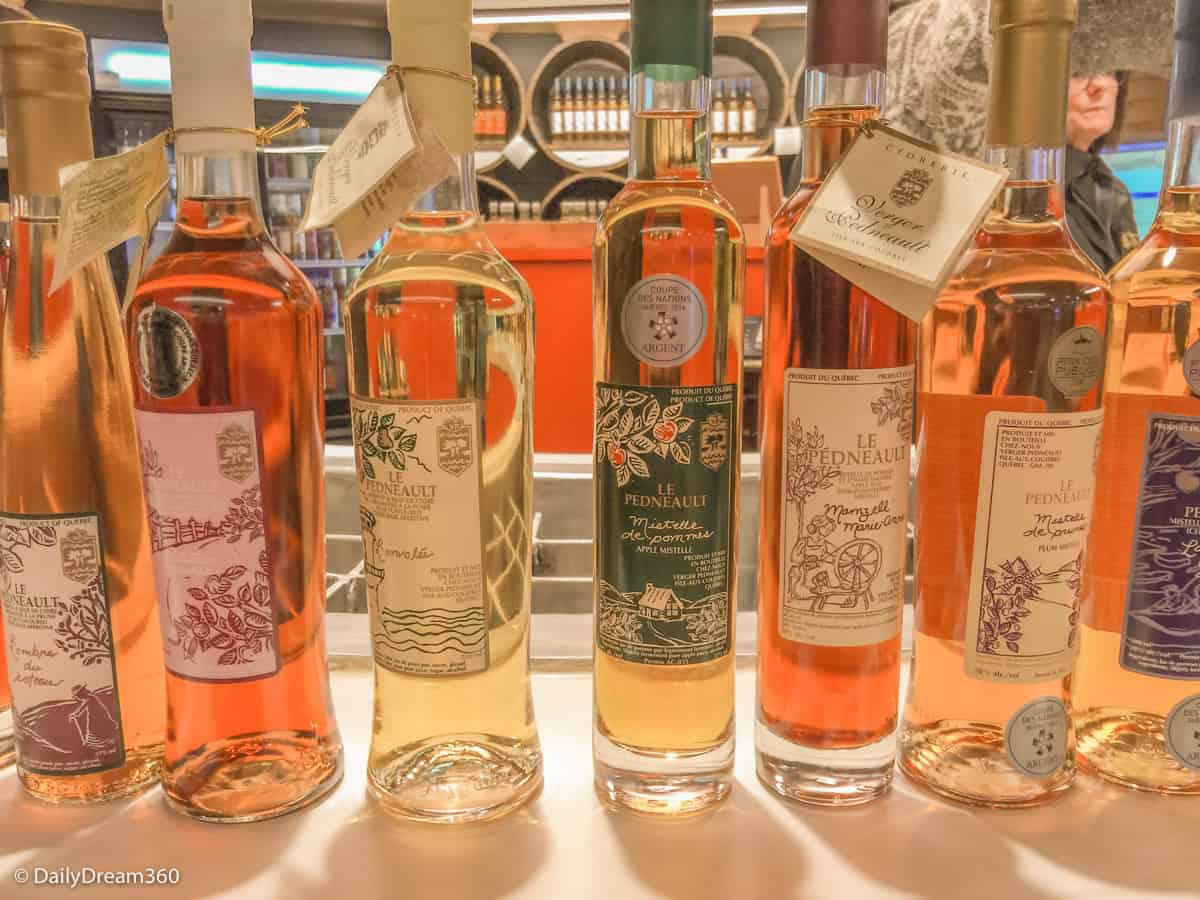 Cidrerie Vergers Pedneault (Cider Brewery)
Be sure to stop at Ciderie Vergers Pednault and sample from their impressive selection of ciders. They have over 25 varieties and also feature an assortment of jellies, jams, butter and syrups.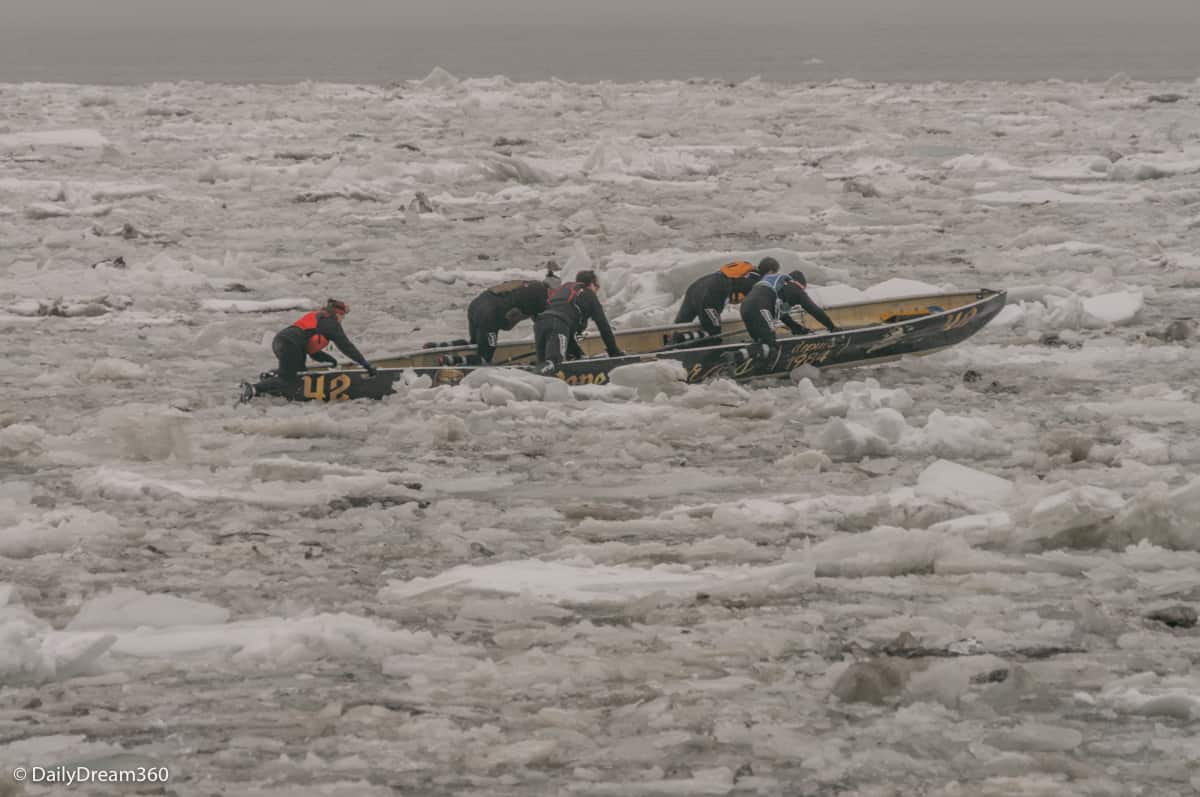 Catch the Isle-Aux-Coudre Ice Canoe Races in February
If you plan your trip to the Charlevoix region well, you will expect to be there for the Isle-aux-Coudres leg of the ice canoe races in Quebec. La Grande Traversée Casino Charlevoix is a breathtaking ice canoe race across the St. Lawrence River.
Teams take their homemade equipment made up of wetsuits, football shoes which they drilled spikes into and duck tape, brace the cold icy water to grow and push their way across the ice to victory.
Tip: Hop on the ferry (which is free) once the race starts and follow the competition alongside the ice canoe races. Dress warmly. It's windy and cold on the island and ferry boat.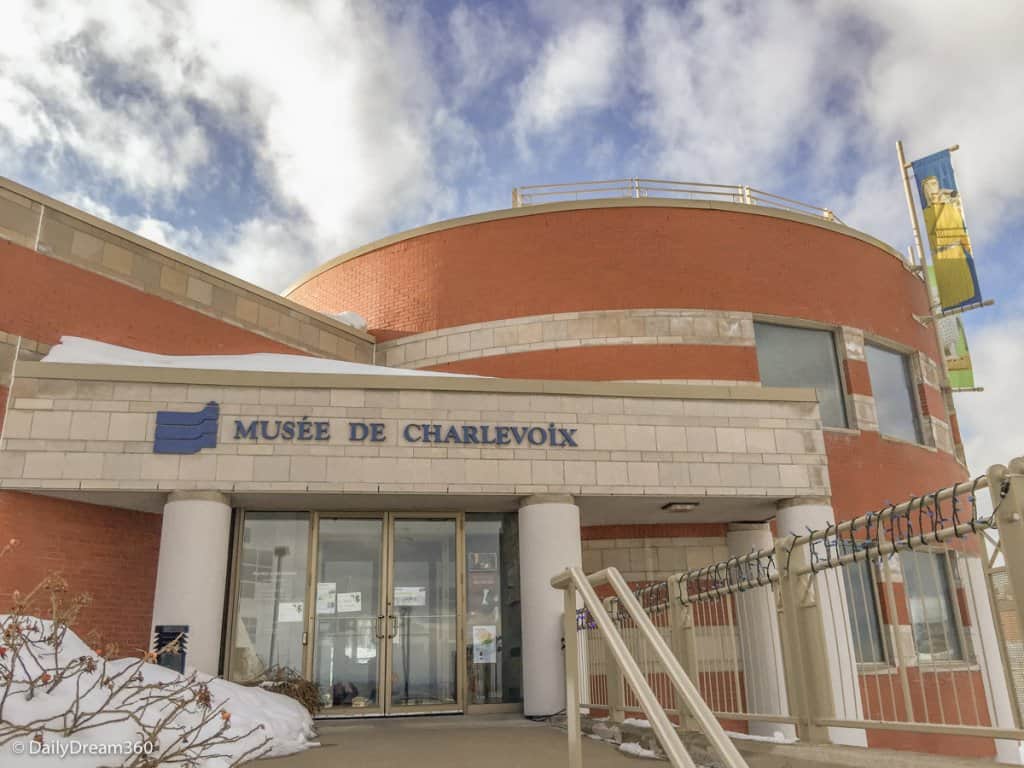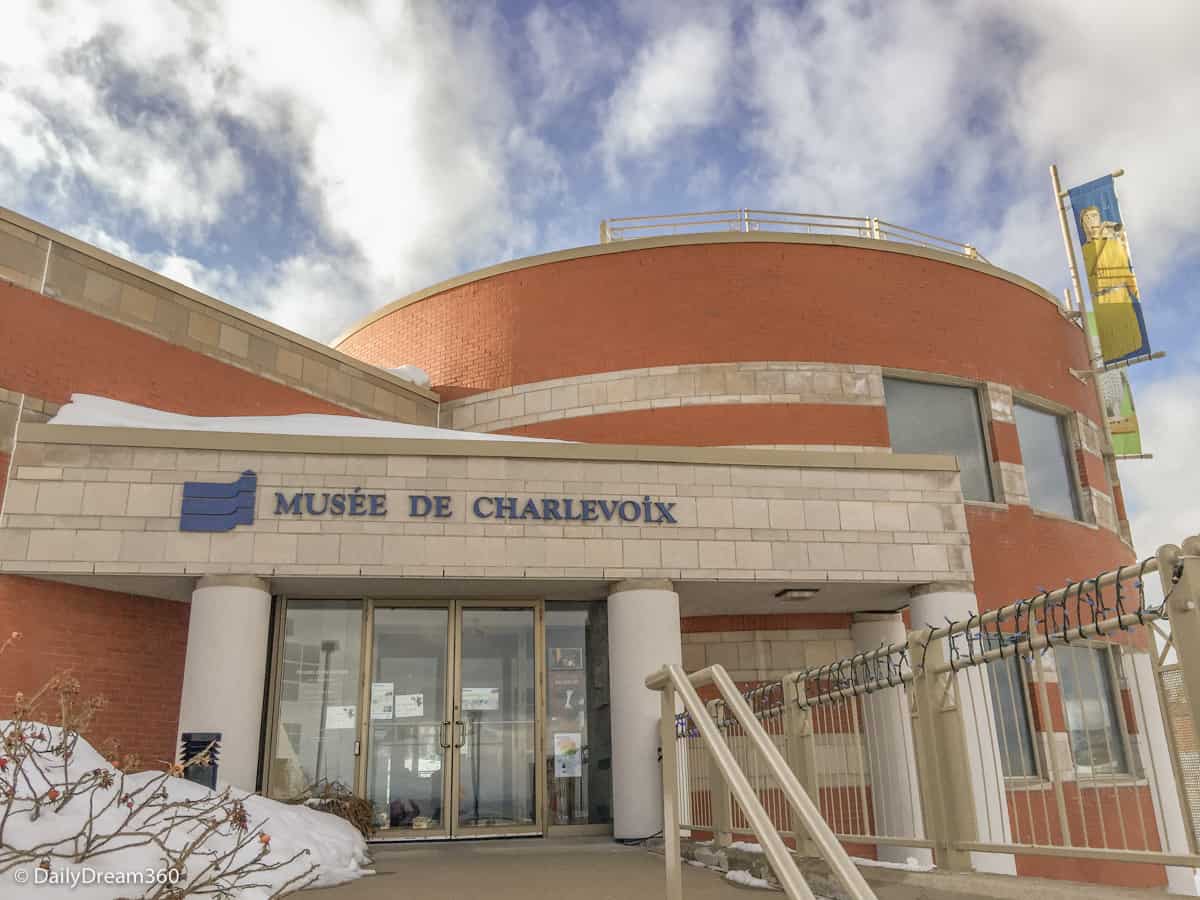 La Malbaie, Quebec
Museum of Charlevoix, La Malbaie
Talk to the hotel concierge at the Fairmont about getting a lift to the local museum. It was just a five-minute drive from the hotel, and I loved learning about the history of this agricultural town of La Malbaie.
I was impressed that such a small community could have such a lovely collection on display. The Charlevoix museum has a vast collection of photos, paintings and interactive displays to precious artifacts from the region's extensive history.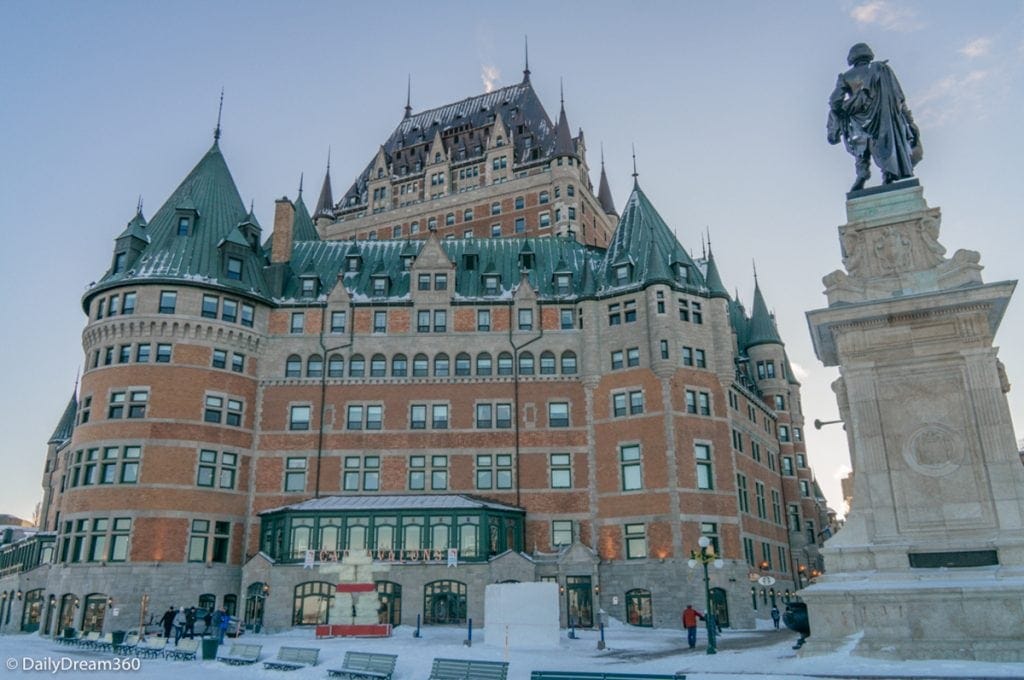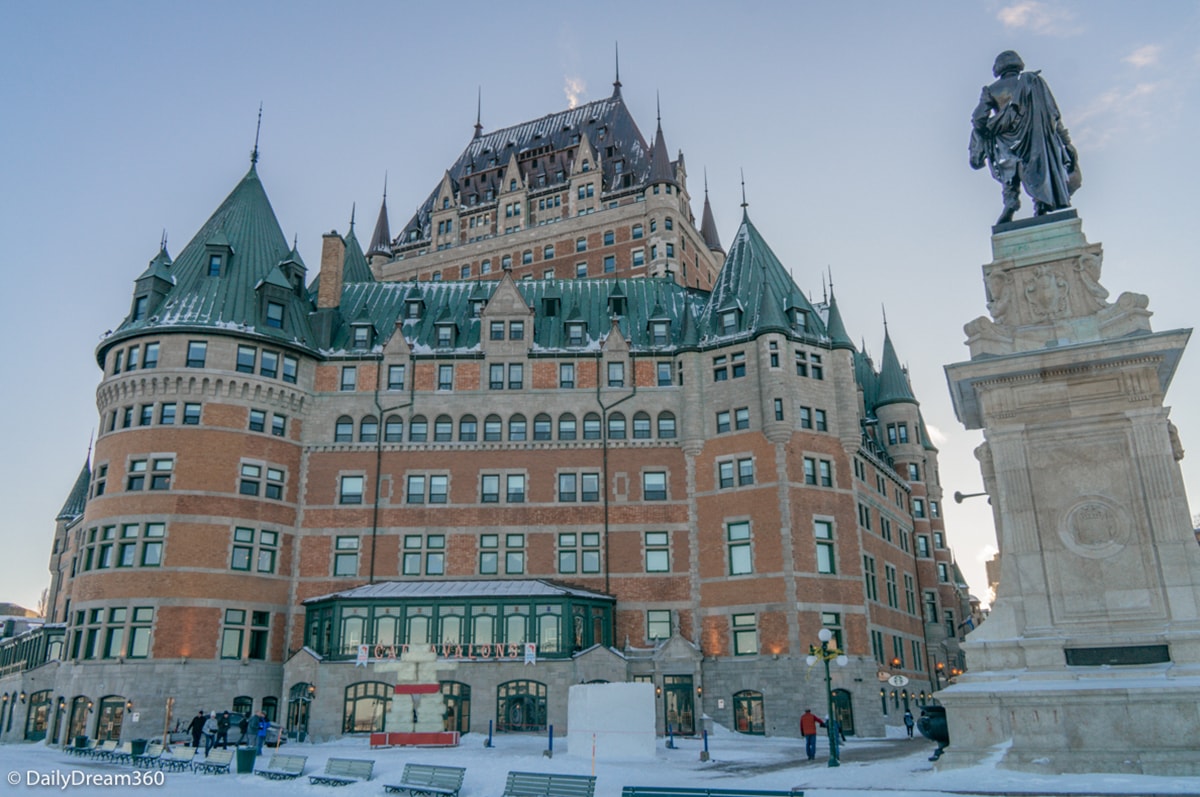 Are you planning a Stay in Quebec City before or after seeing Charlevoix?
Whether you are flying into Quebec City or driving through on your way to Charlevoix, here are some posts to help you plan a few activities in Quebec City.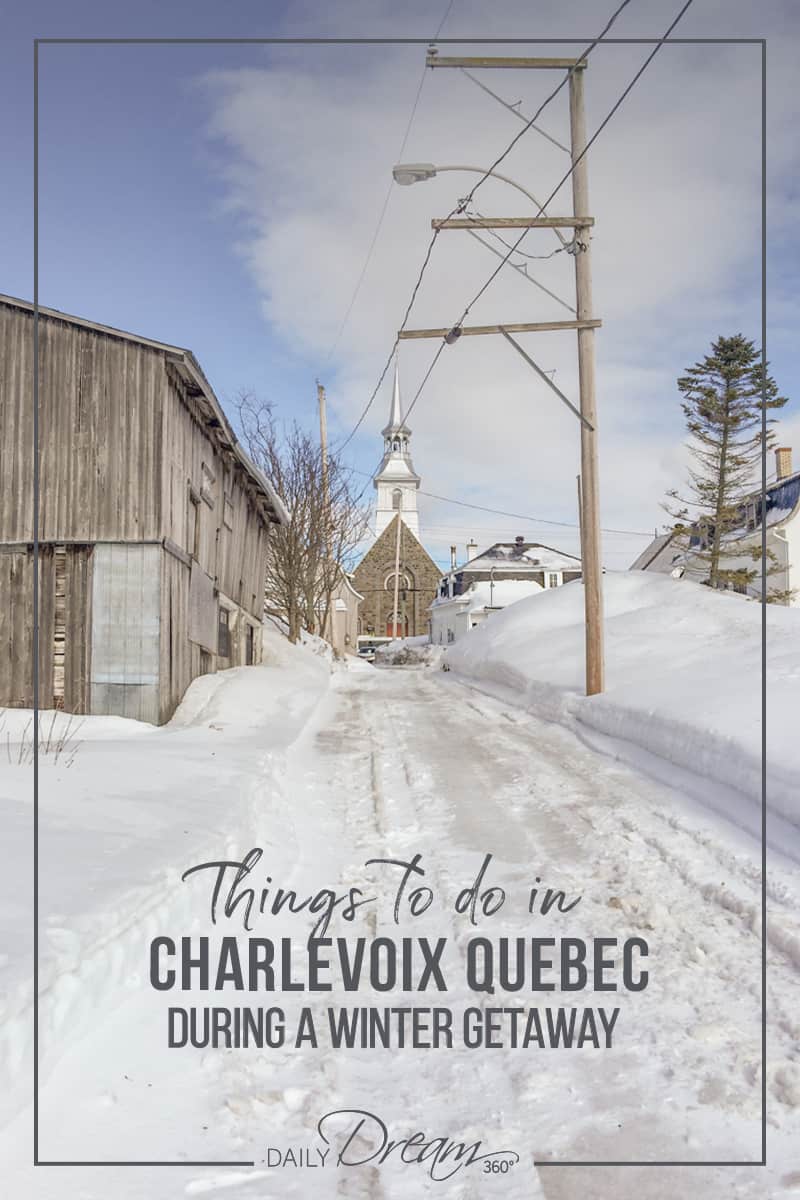 Travel assistance provided by Tourism Quebec and Tourism Charlevoix on a media hosted press trip; however, the opinions expressed are my own.