This article may contain affiliate links. Clicking on or purchasing products we recommend through a link may earn a small commission. Read our disclosure and privacy policy page for details. *COVID-19 TRAVEL ALERT – Travel recommendations offered on this site are not to encourage you to travel against travel advisories.
For many of us, a picture tells us a story about what we can expect from an experience. For me, when I hear the words "you will be staying at Le Germain Hotel," I know I'm in for a luxury stay at an impressive boutique hotel. Le Germain hotels are known for their boutique, modern style, and their commitment to luxury and Le Germain Charlevoix Hotel, while it may have its unique style for this luxury brand, will not disappoint.
Dream it.
If you're planning a trip that involves a pool, lake, or beach of any kind and you don't want to buy a special waterproof camera or action camera, then a waterproof pouch for your phone could just be the solution you are looking for. Most of us have replaced our cameras and choose to travel with our phones and while there are some water-resistant models out there, protecting your phone with a waterproof pouch could save you a costly repair or replacement.
Charlevoix is a beautiful region in Quebec Canada known for rolling hills that overlook the St. Lawrence River. In winter, it turns into a winter wonderland, with ski hills that magically look like they are flowing down into a river.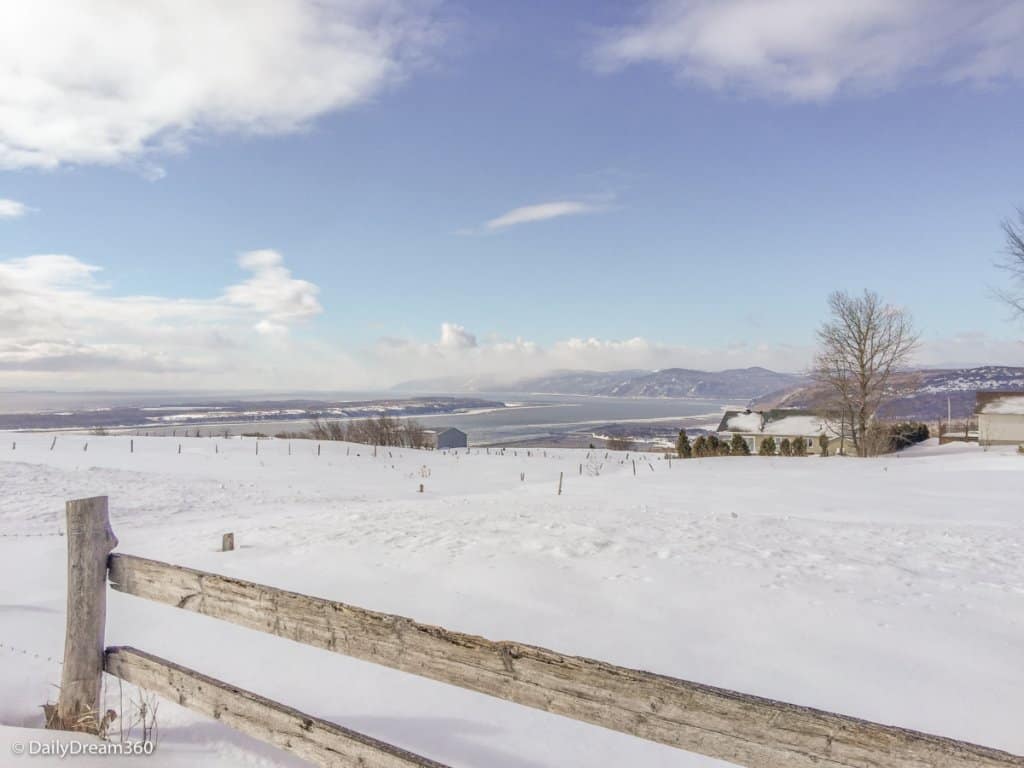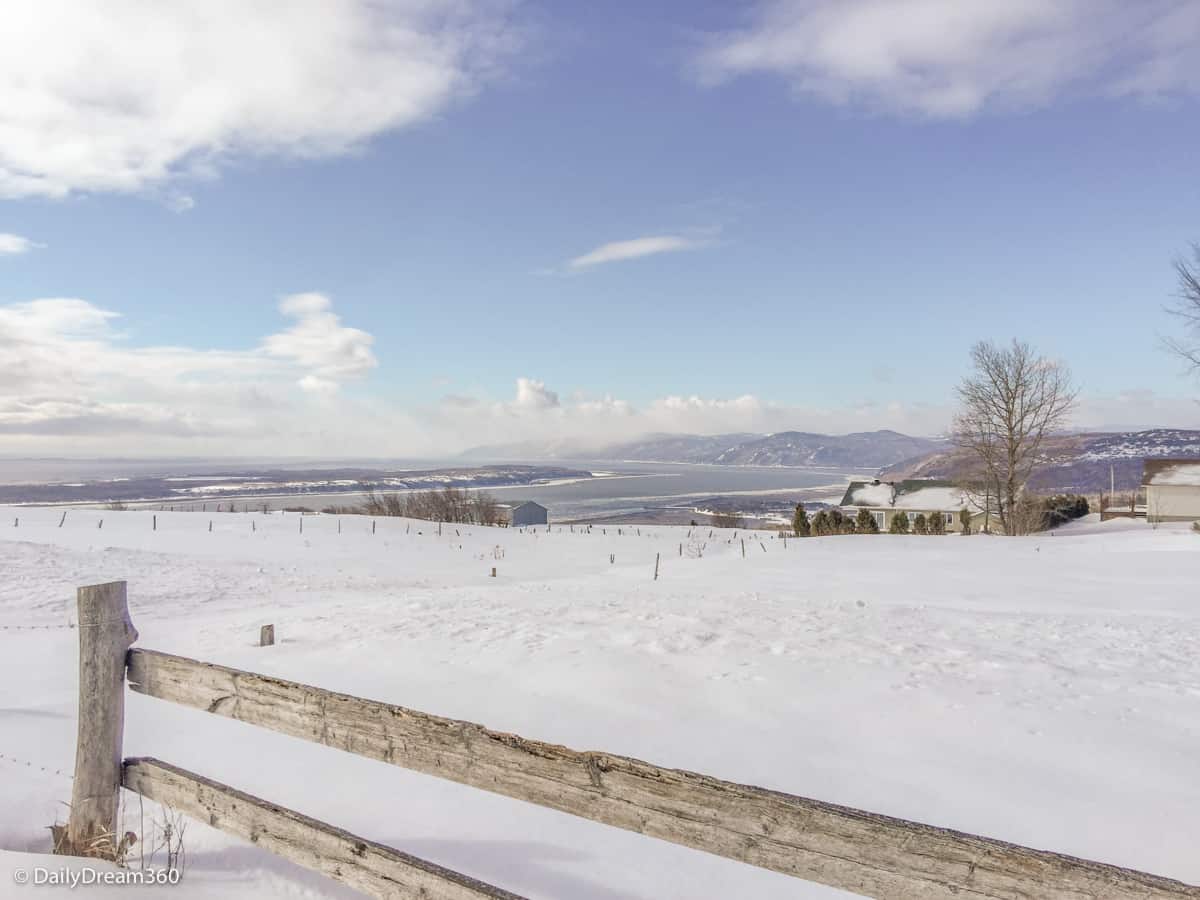 The many towns in the region offer farm-to-table focused cuisine, great shopping and a few luxury hotels like the Fairmont Richelieu and the Le Germain Charlevoix Hotel and Spa.
Read More: Winter Escape at Fairmont Manoir Richelieu Quebec
Plan it.
Getting to the Charlevoix Region in Quebec
Charlevoix is an hour's drive from Quebec City, where you can fly in direct or through connecting flights. Enjoy the scenic drive from Quebec City along the St. Lawrence River through picturesque towns like Baie-Saint-Paul and La Malbaie. Le Germain Charlevoix hotel sits in the village of Baie-Saint-Paul on the shores of the St. Lawrence River.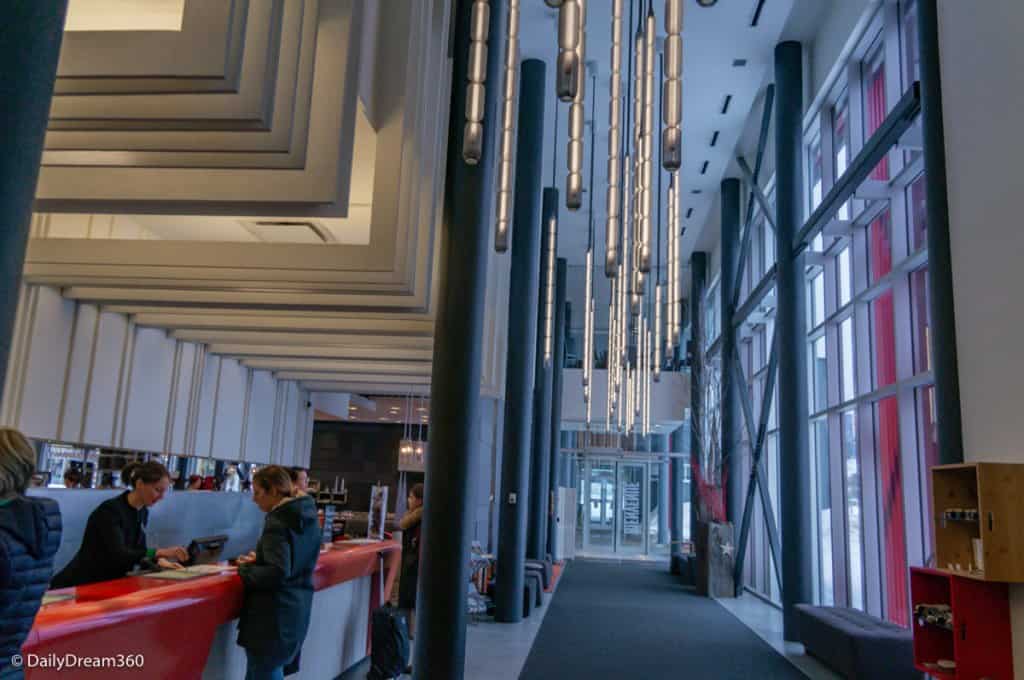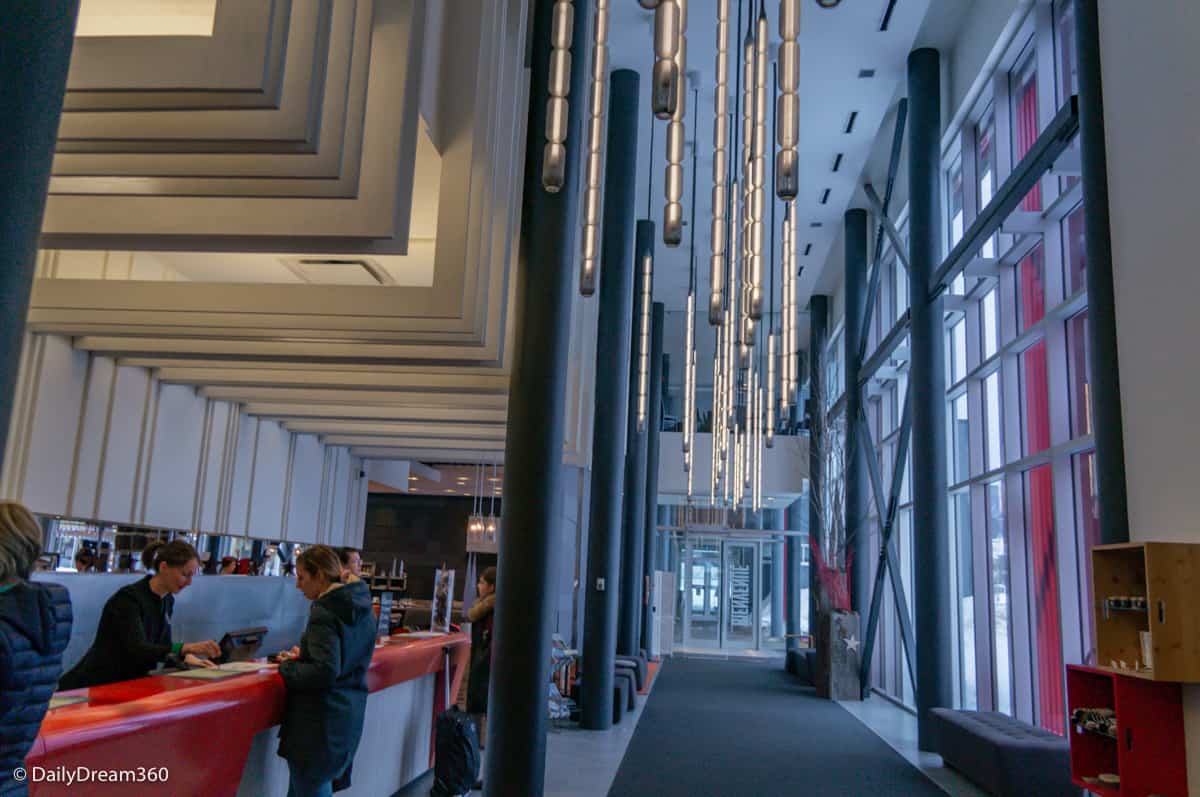 About Le Germain Charlevoix Hotel
From the outside, the hotel looks like an industrial building, but as you get closer to it, the rustic details start to shine through. Don't let the modern design and decor fool you; this hotel has a history, one built on the community it inhabits and the founder who envisioned it.
Check hotel reviews and rate: TripAdvisor | Expedia | Hotels.com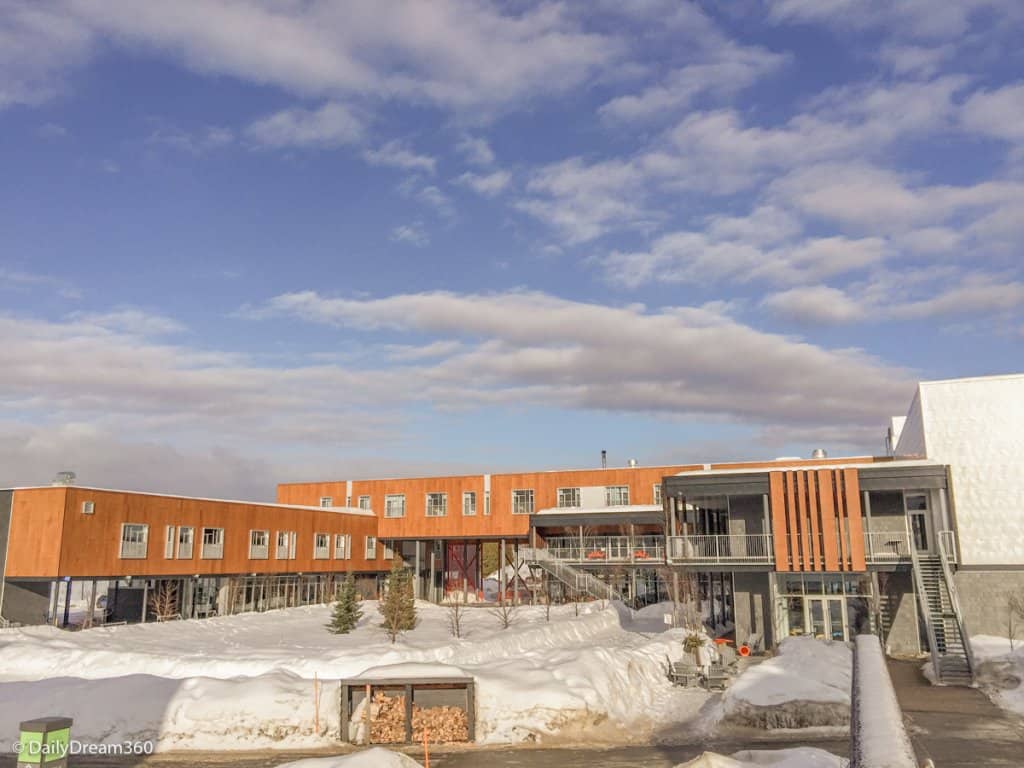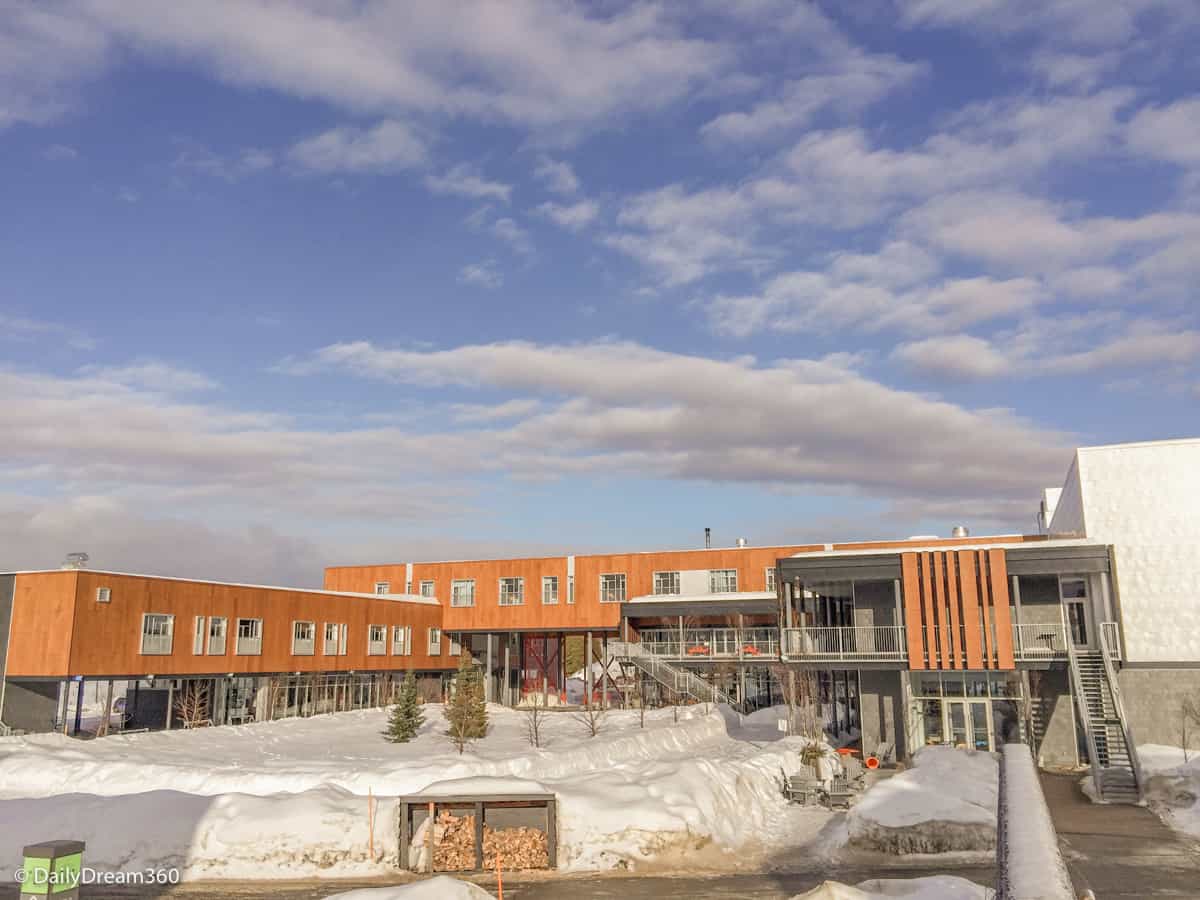 The original dream was to incorporate this historic barn building into the new hotel structure. Unfortunately, a massive fire burned all buildings on the property but one. Daniel Gauthier, known for starting Cirque de Soleil in this tiny village of Baie-Saint-Paul, was undeterred and decided to structure the design of the hotel around the buildings that once sat on this property. There are five complexes with a variety of different types of rooms.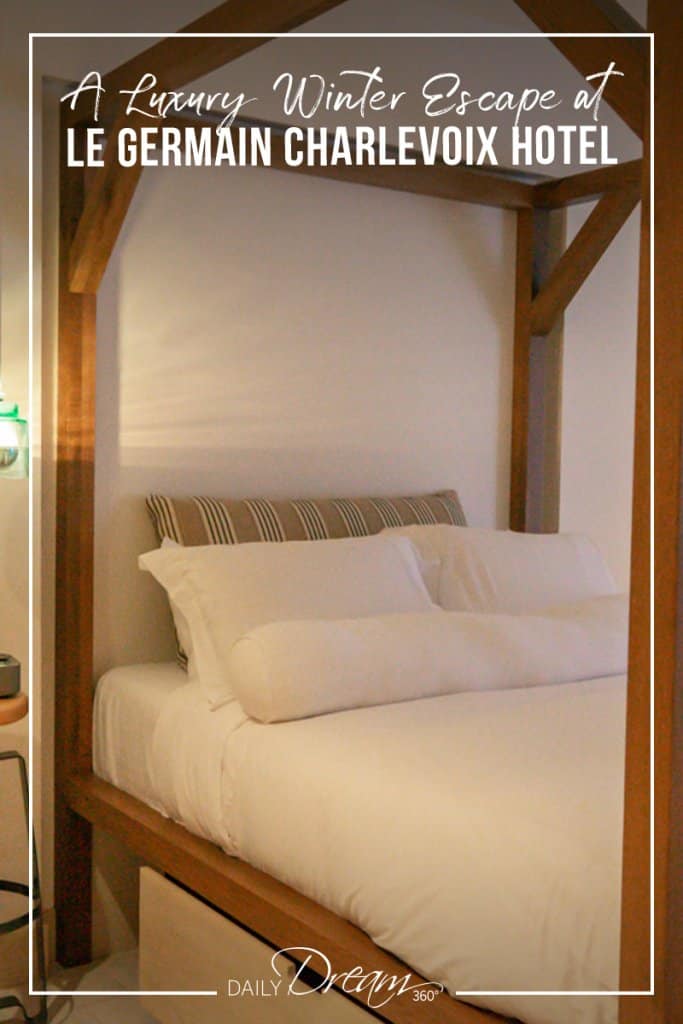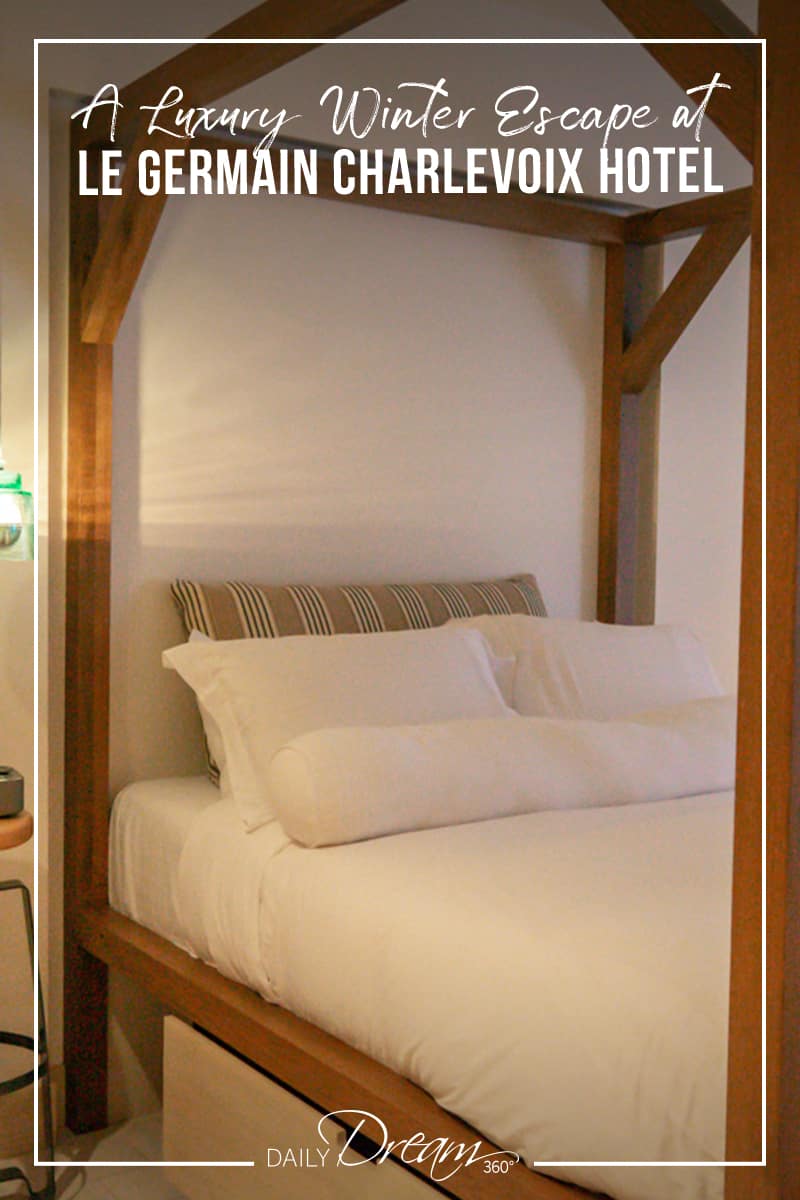 Tips for a pleasant stay at Hotel Germain Charlevoix
There are several things to note when planning your stay at Le Germain.
Pack flip flops if you plan on going to the spa as they are mandatory. The spa staff will force you to buy a pair if you don't have any.
Keep your boots and shoes on the mat outside your room. There isn't a spot for them inside your room.
Pack slippers to wear inside your room, there are no carpets just hardwood floor.
When booking, ask for a room with a tub vs. a shower if this is important to you.
When booking, ask for a room with a refrigerator if needed as not all rooms have one.
Read more: Winter Carry-on Packing List | 7-day Winter Packing List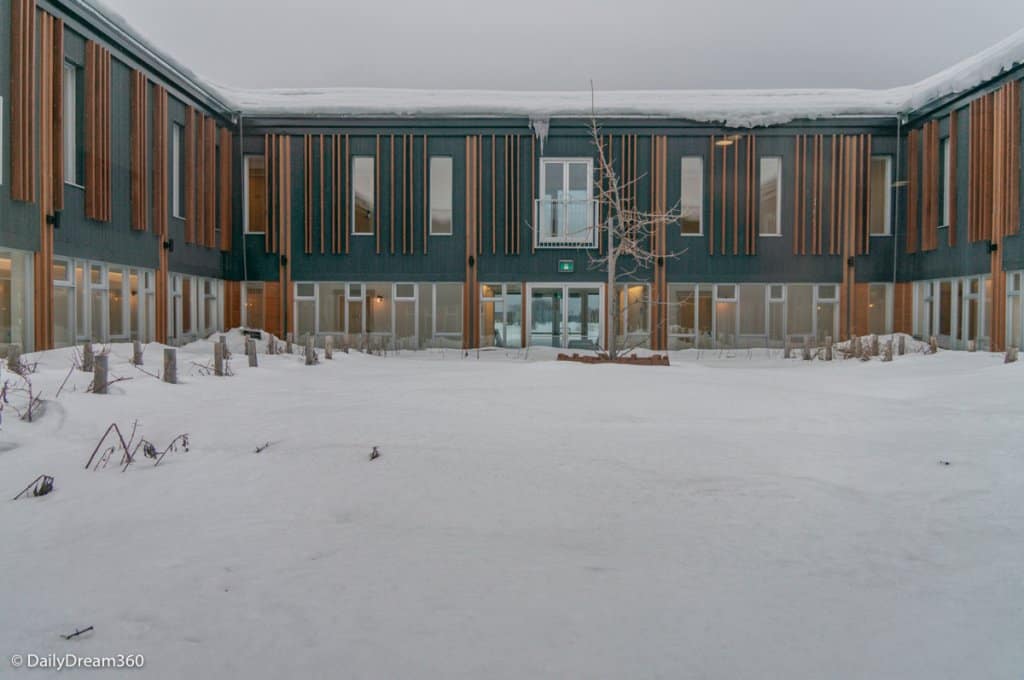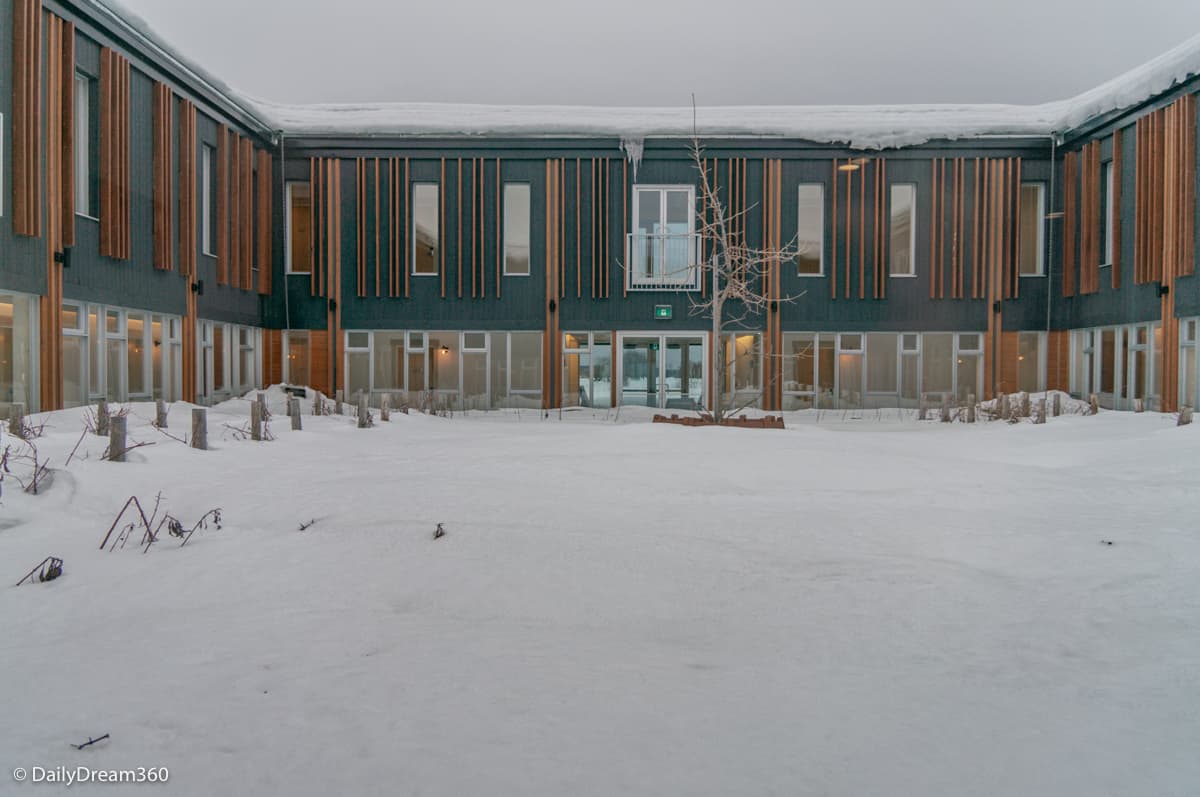 Live it.
Room in Le Clos Building of the Le Germain Charlevoix
Le Clos was once the animal enclosure that housed the farm's cattle and other animals. Now it's a modern building with a massive outdoor square in the middle. In the summers, they have musicians and other gatherings here, but in the winter, it was just a space with a lot of snow inside.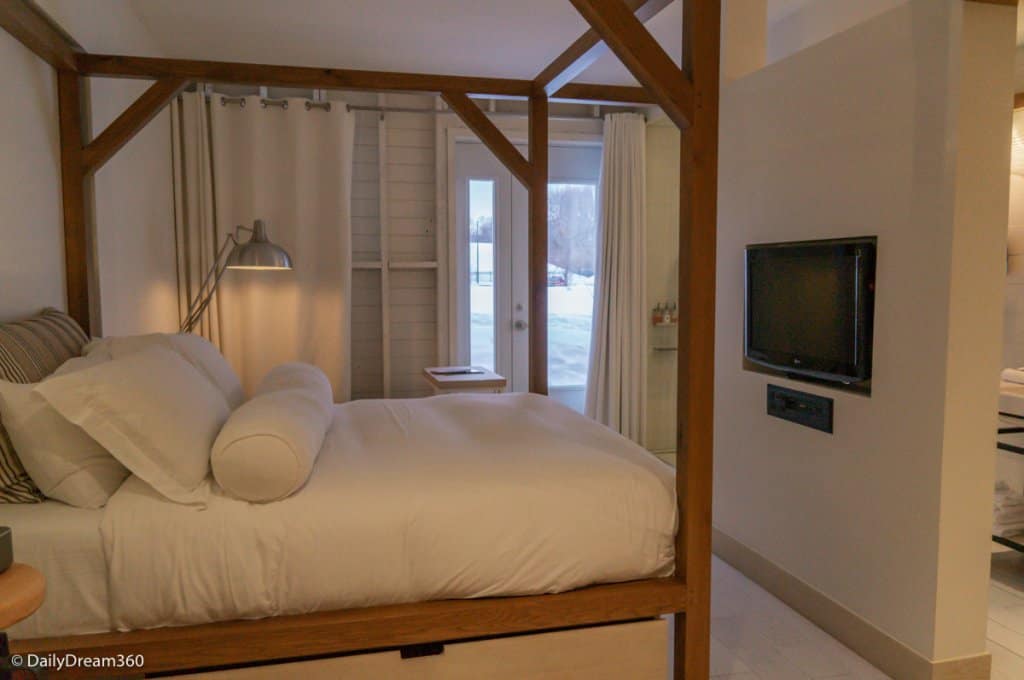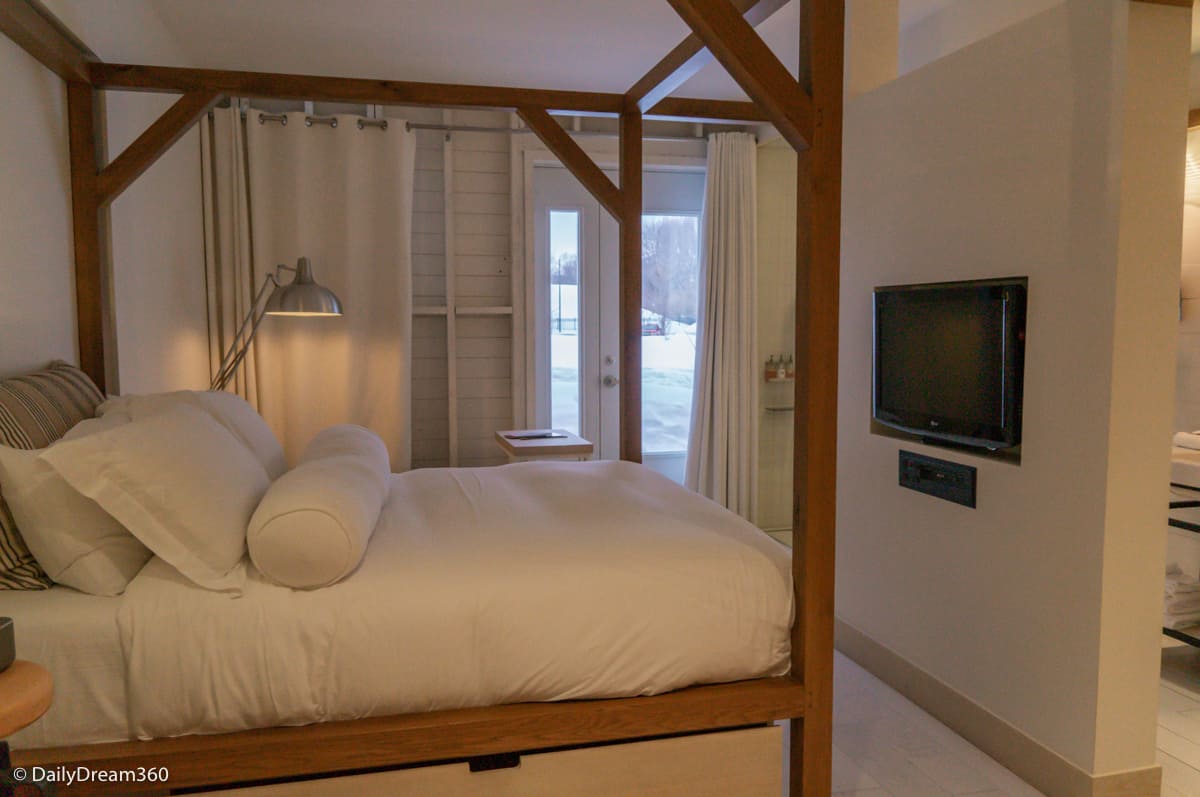 One of the things that came instantly to mind at Le Germain was its unique style. The brand has a distinct sleek modern design typically to each room, and here at the Charlevoix location, there are some different styles to each suite.
The rooms in my building included a large bed with rustic wood details, a cushioned seating area and a bathroom.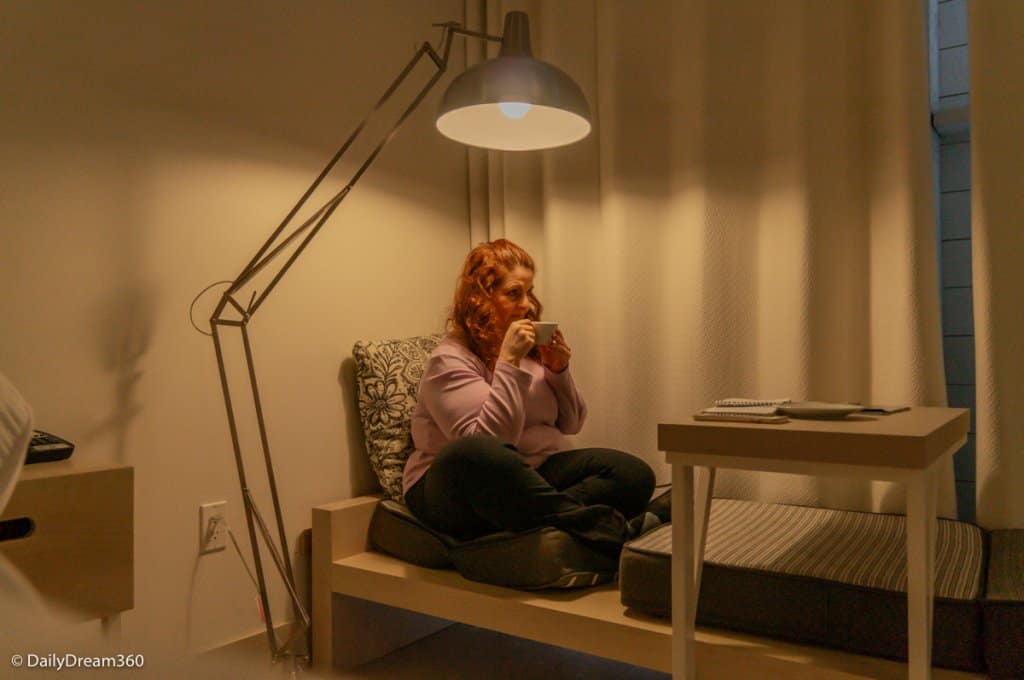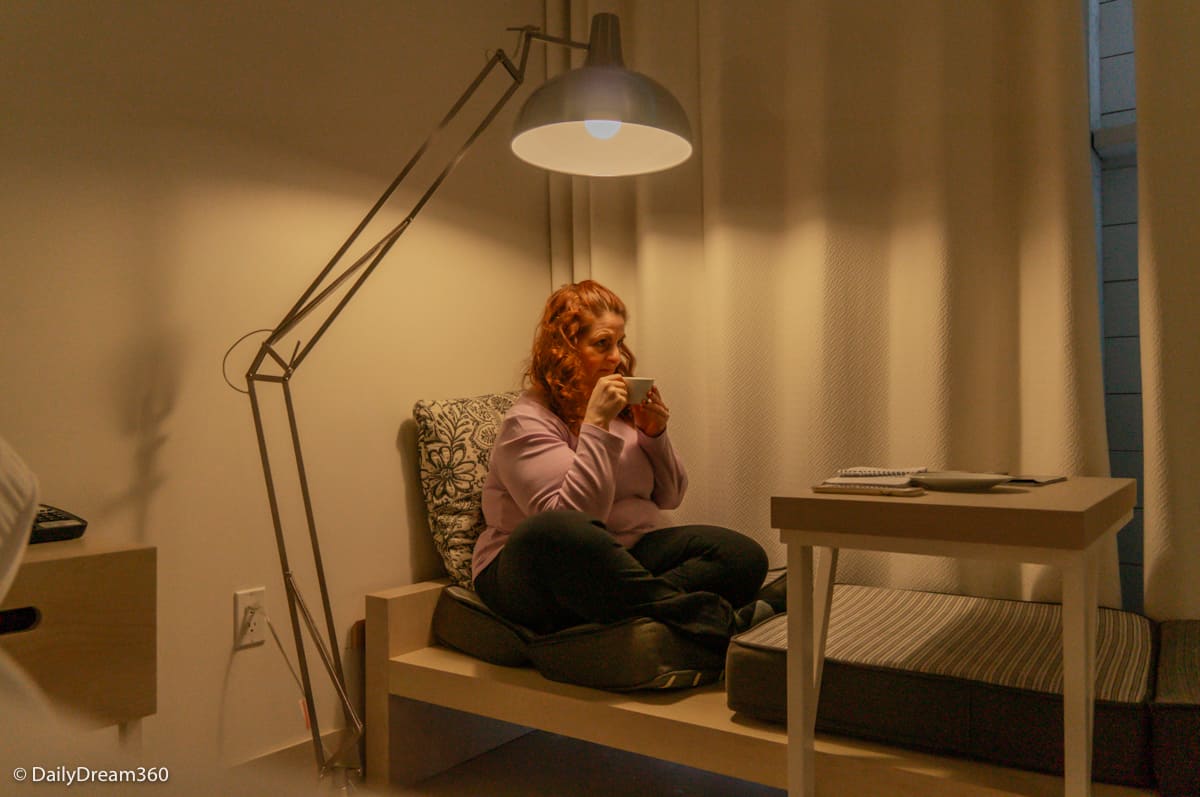 One disappointment I had about this room was this sitting area. Yes, there was a desk/table I could move around, but as soon as I sat here, the cushions moved. It was not the most comfortable spot to sit and read or work and unfortunately, it was the only place in the room other than the bed to rest. A couch or lounge chair would have been better.
The bathroom had heated floors from the glass shower enclosure right into the small room with the toilet. Robes for the spa and lots of fresh towels were available. Some of the places had tubs in them, and others had this glass shower enclosure. When booking, you can request a room with your preference.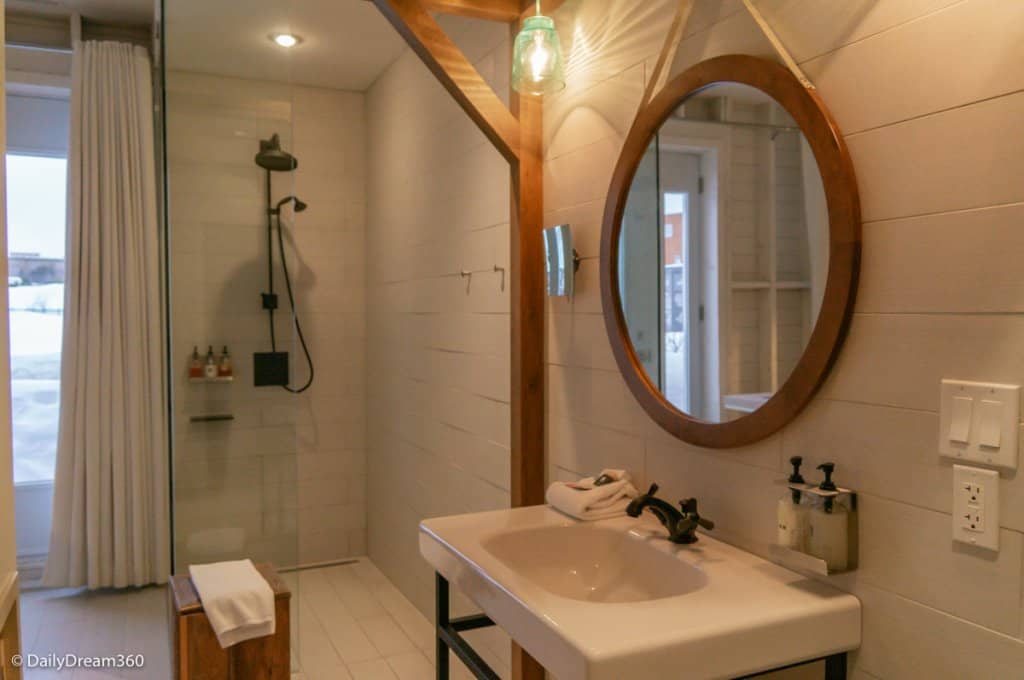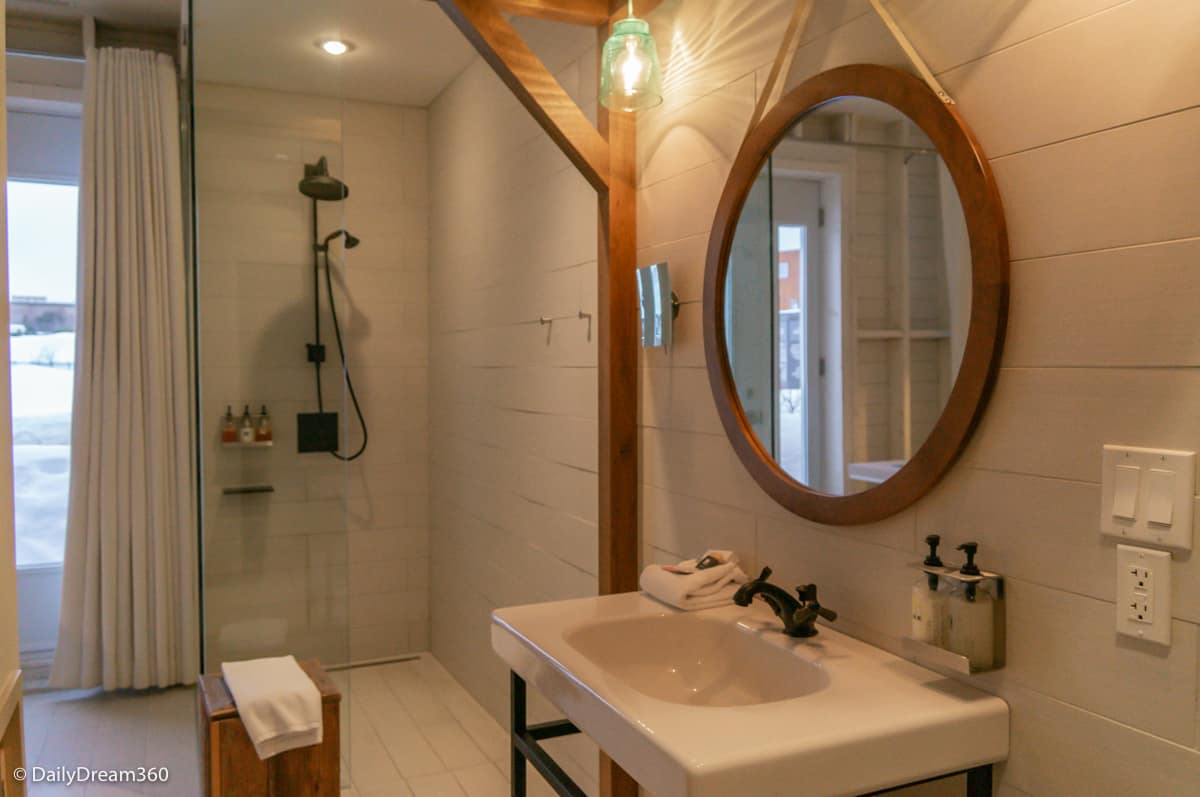 The toiletries provided were in glass bottles along the wall. I had to ask about these as my jars were missing their labels. The labels have pictures that show which part of the body to use them.
There are two drawers located under the bed; the storage closet was the only other storage unit in the room. A few hangers and the Nespresso coffee machine and safe. Below this unit, a sliding table came out, which was ideal for storing luggage.
Read more reviews for Le Germain Charlevoix Hotel.
I was on the ground floor of the square building and happy to have been told about the second-floor hangout spots. Some places looked more relaxing with chairs and loungers, while others like this one above were perfect for a group to gather and enjoy a card game.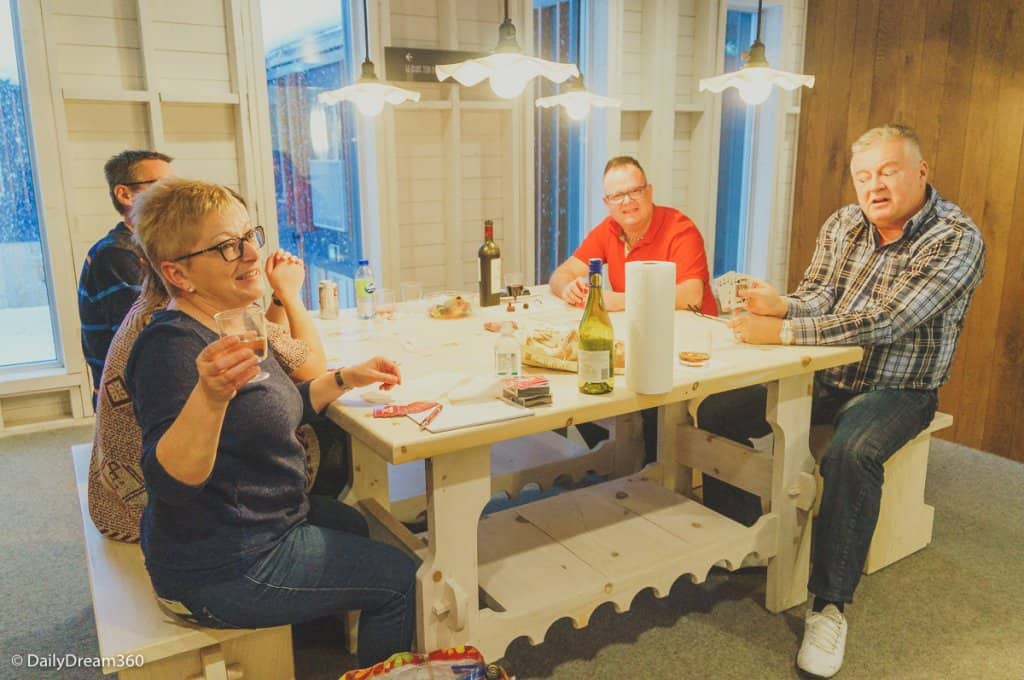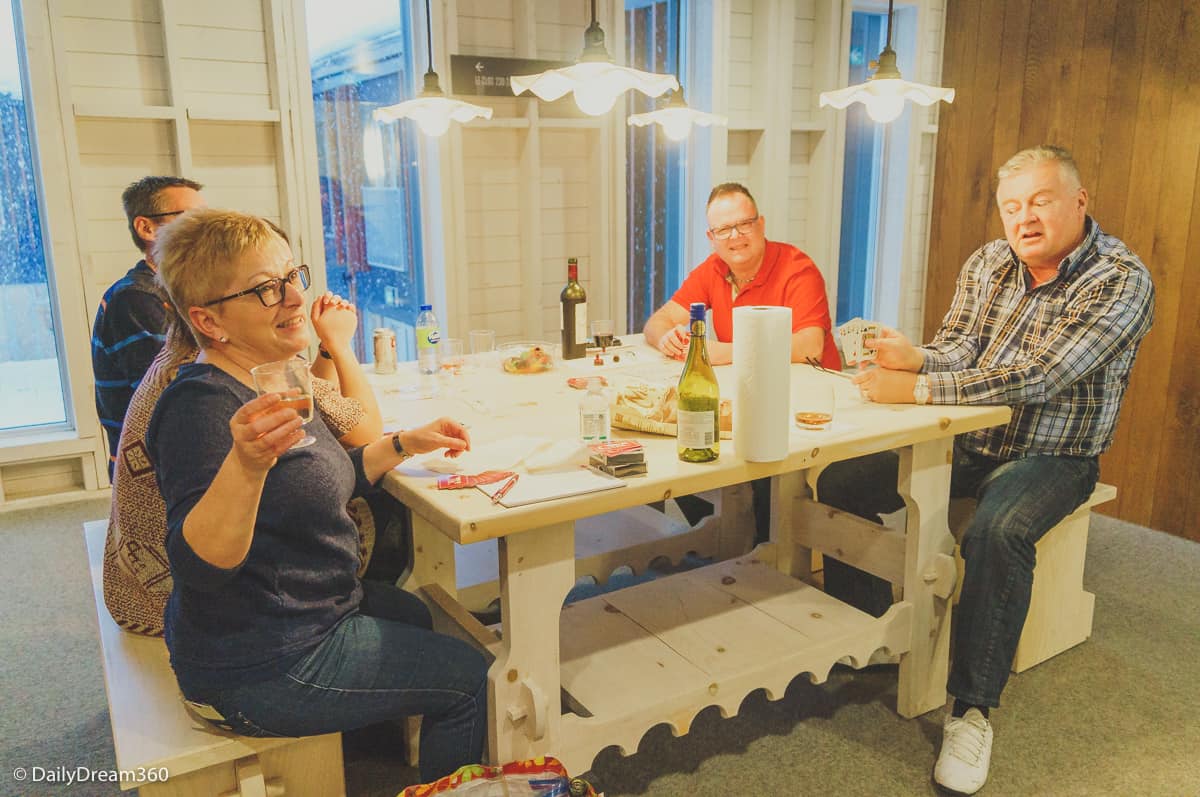 I have to say that the hotel was quite busy during my stay and despite all the people it was super quiet near my room. I was quite impressed by how peaceful and relaxing it was considering the number of guests.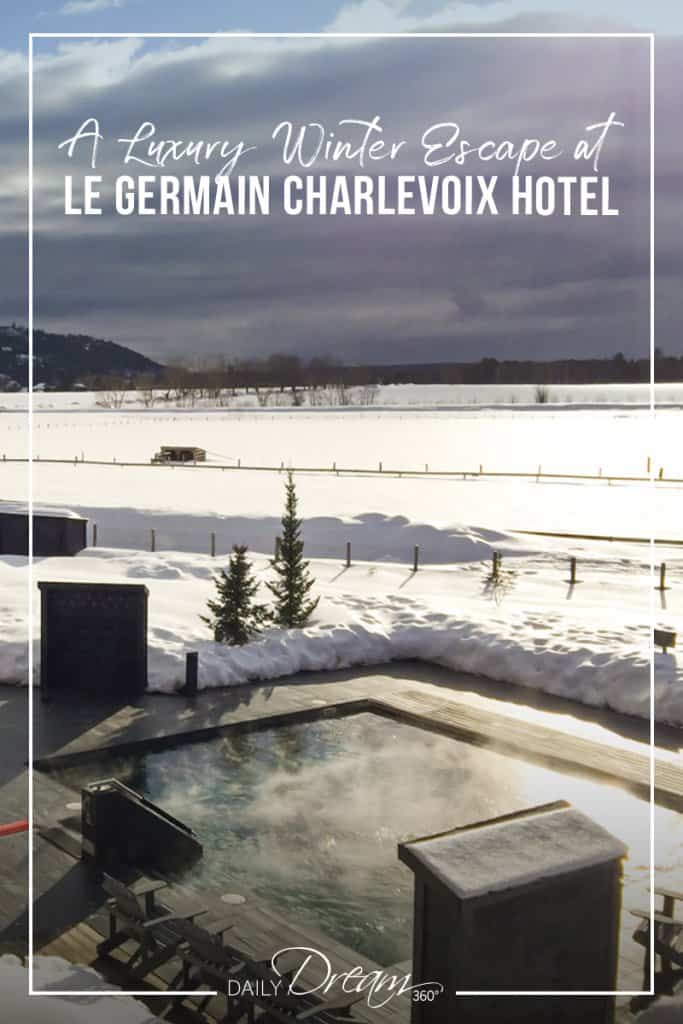 Le Germain Charlevoix Spa de Verger
I snapped this picture of the outdoor thermal spa pools just after sunrise before the spa opened. The walkways were heated, and there were two outdoor heated pools and one cold dipping pool. Inside the spa area was a Eucalyptus steam room, a Finnish sauna and a quiet place for relaxing.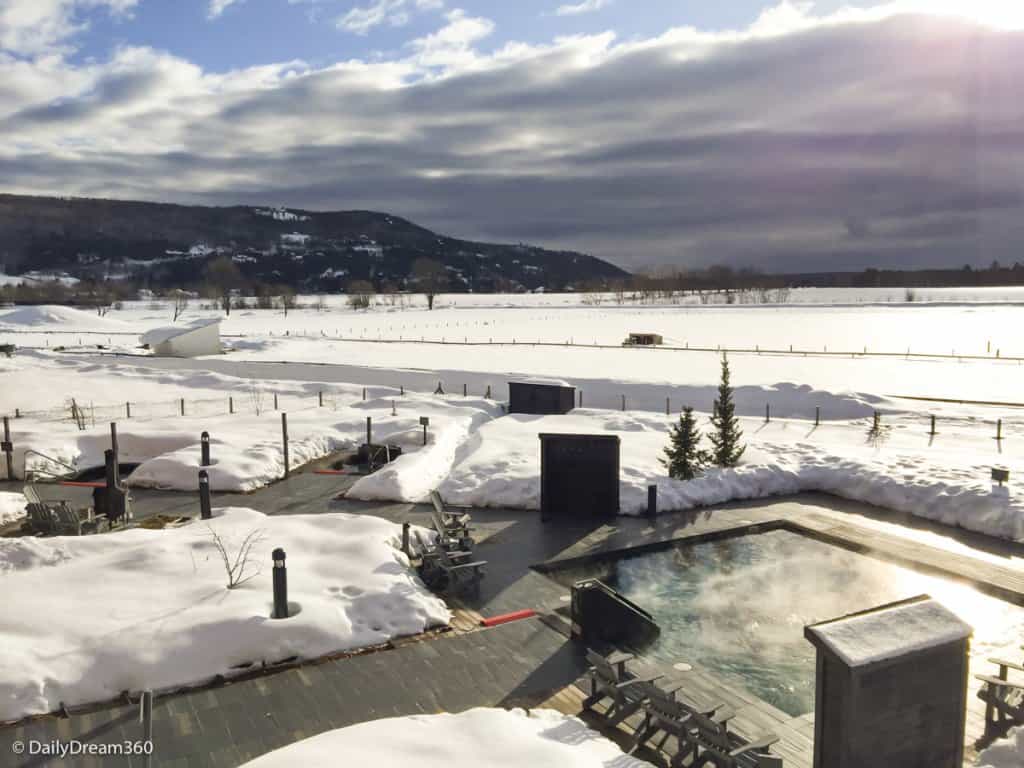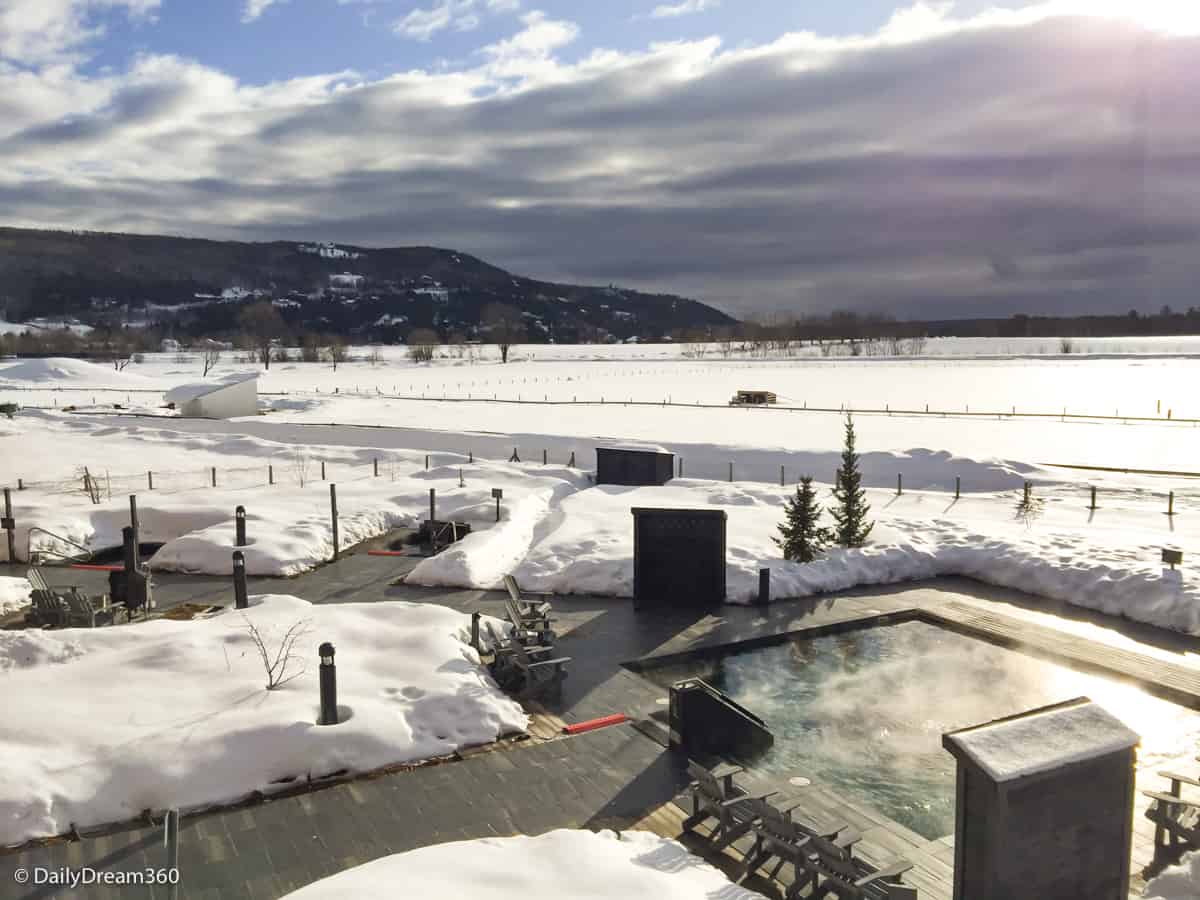 Read more: A Luxury Winter Escape: Things to do in Charlevoix Quebec.
Inside the main building of the hotel was where most of the people assembled. The Lobby had many cute winter touches and a lavish industrial light display.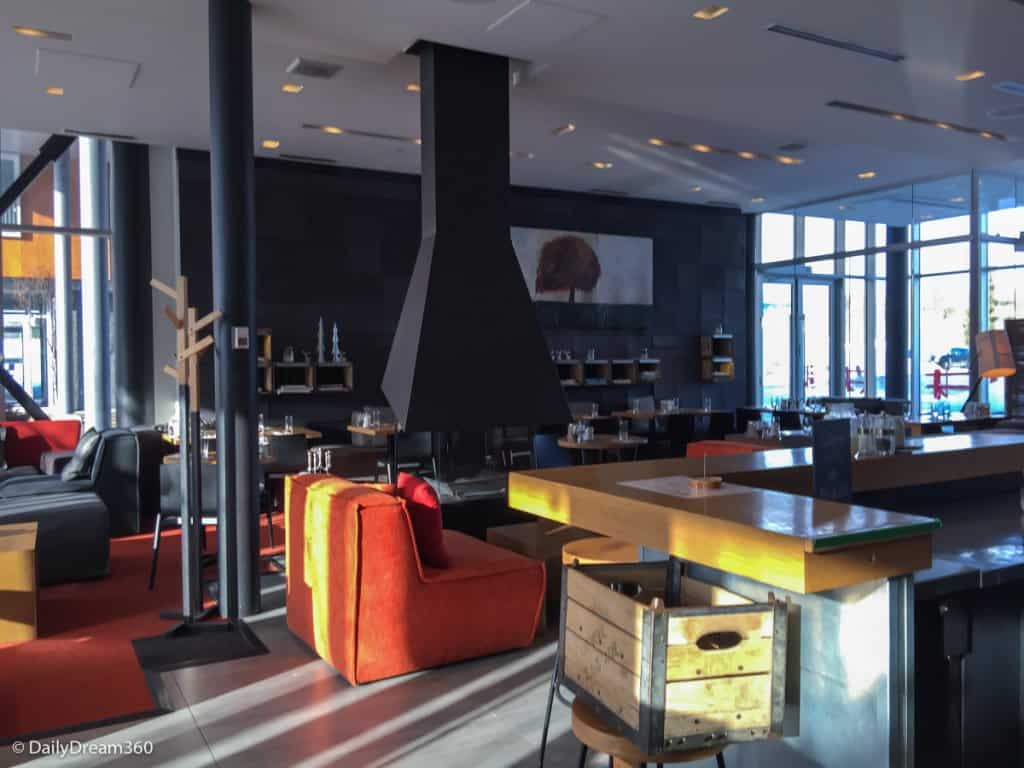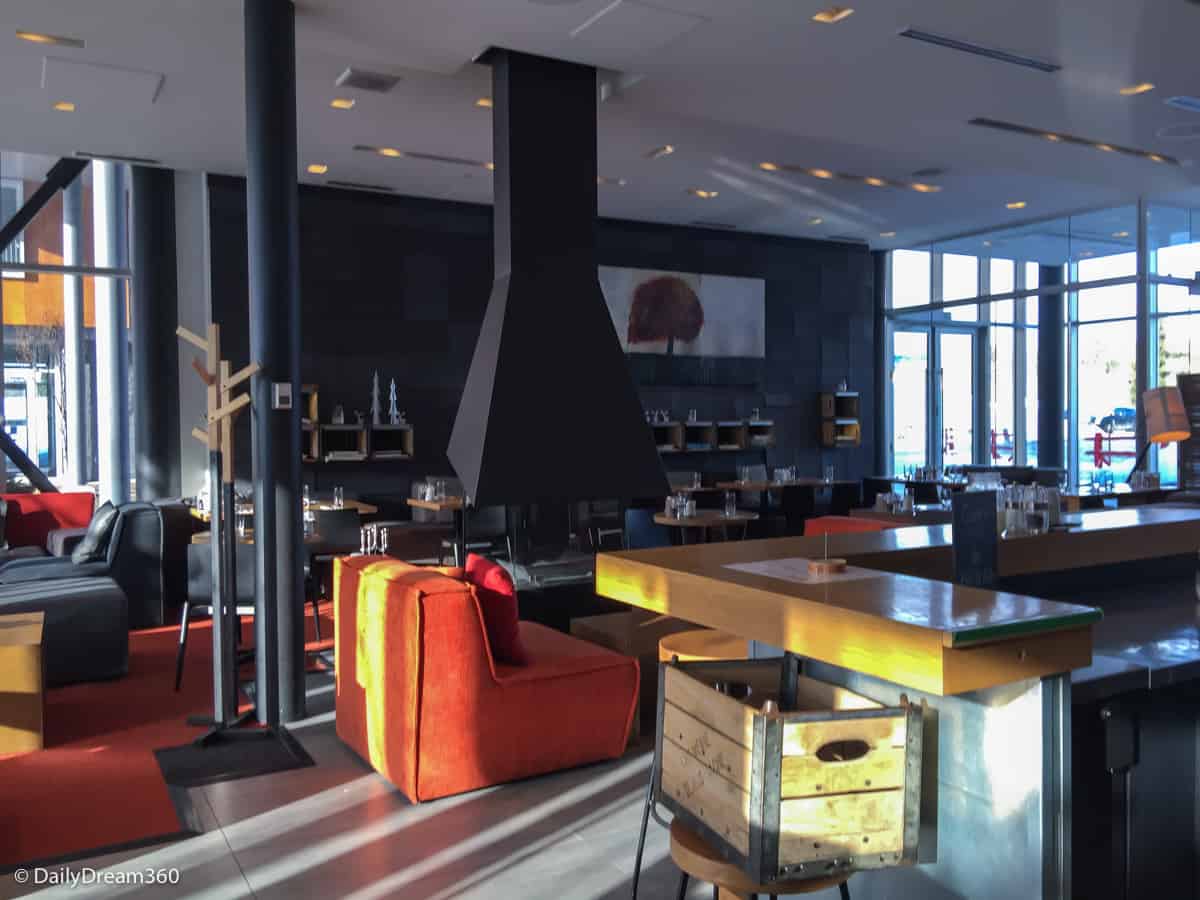 There are two dining rooms at Le Germain Charlevoix. The lobby lounge, known as Le Bercail, was a cozy spot with lounge chairs and a fireplace that served up pizzas from its gourmet pizza oven. I'm a bit bummed I didn't get to grab a bite here, but I was running around Charlevoix during the days.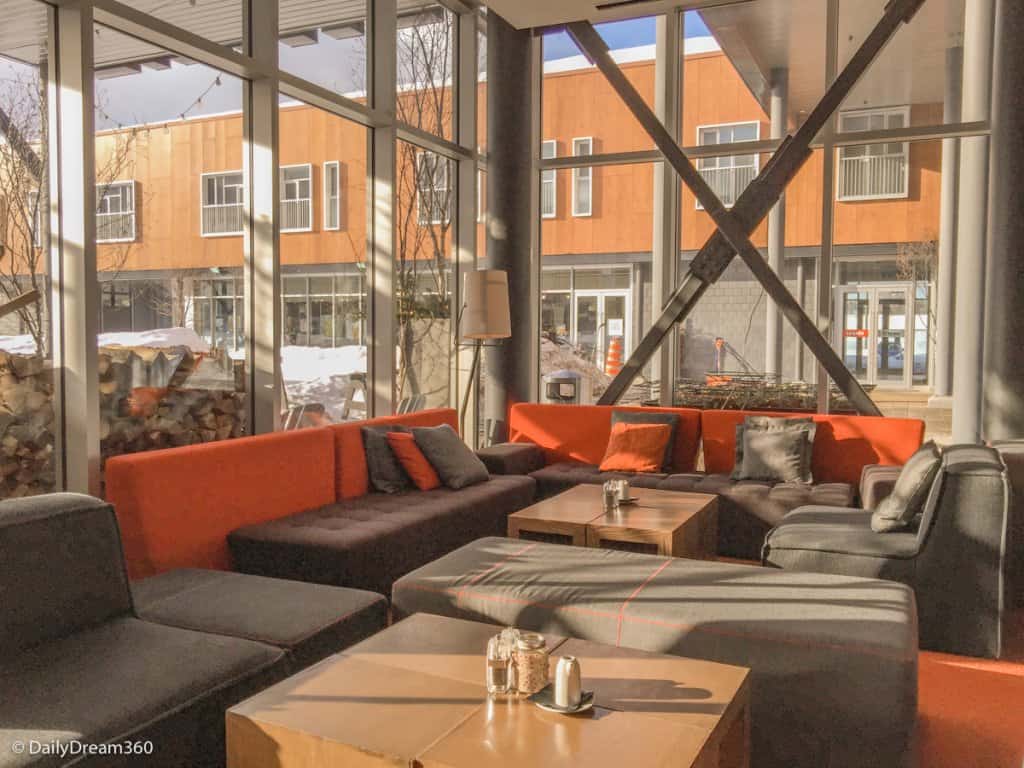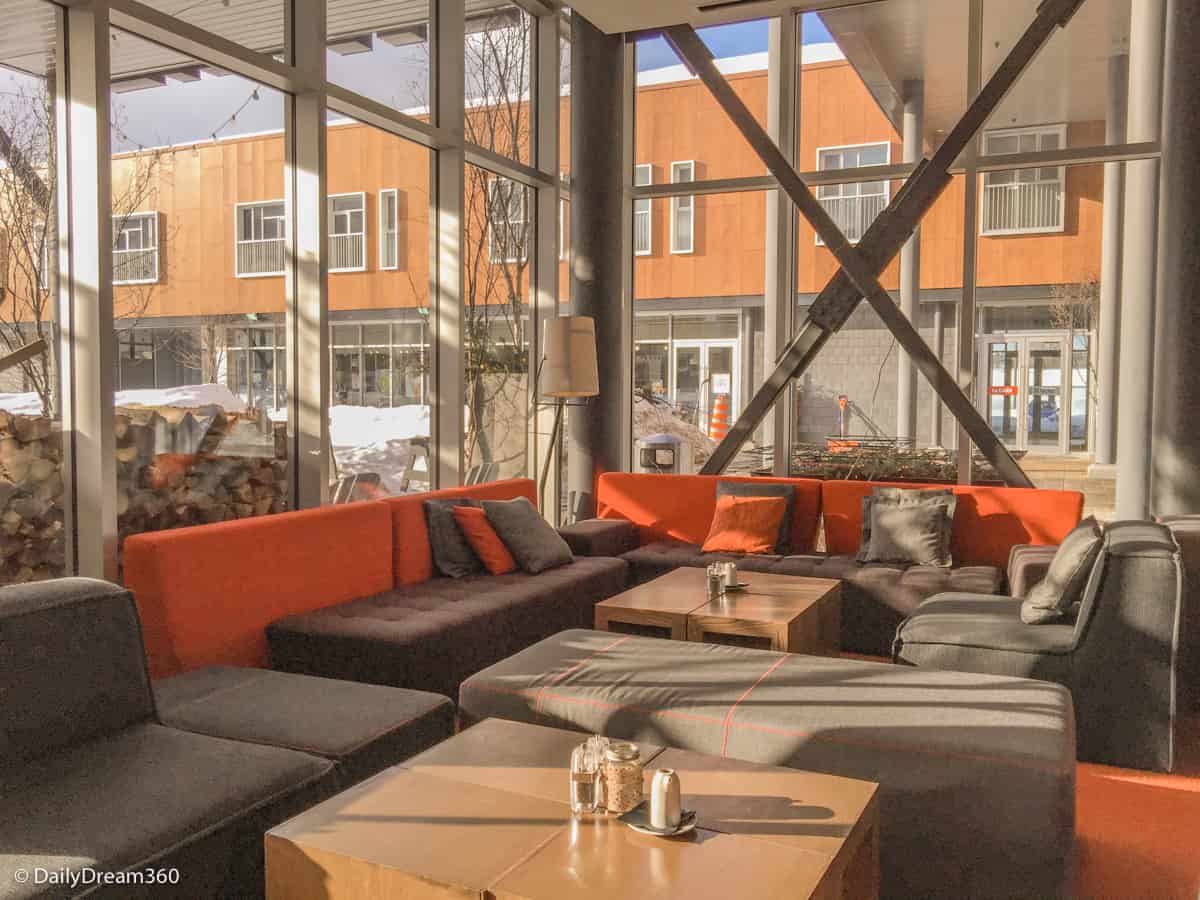 Another happening event I missed during my weekend stay was the nightly scene at the bar located on the ground floor of the main building.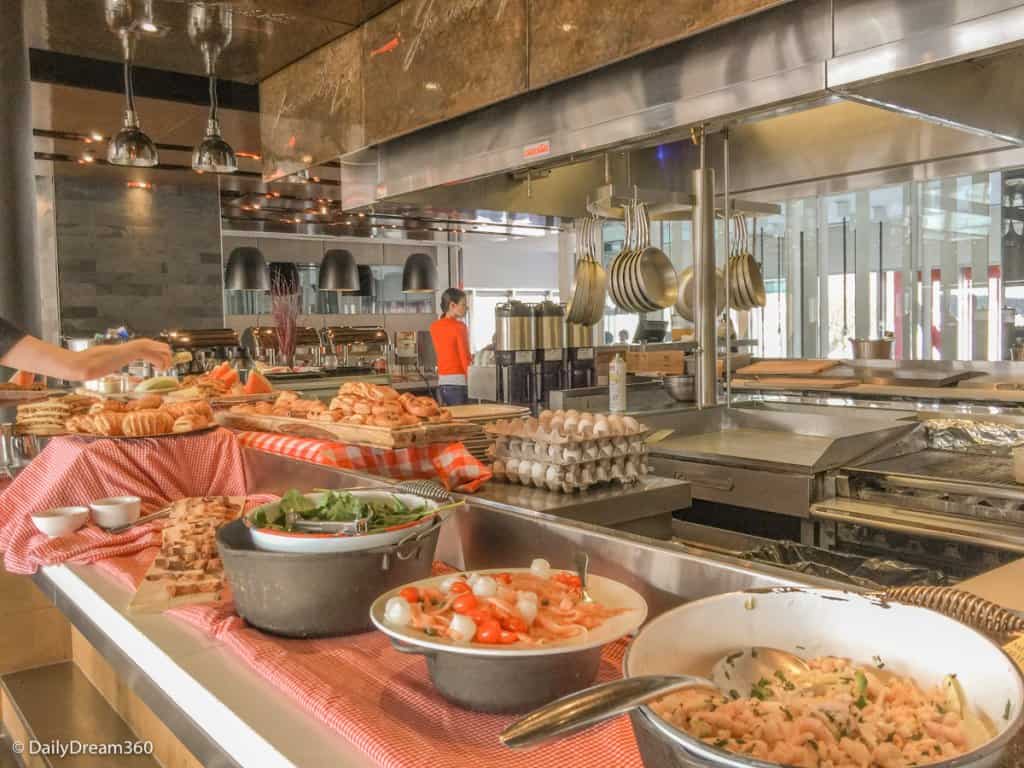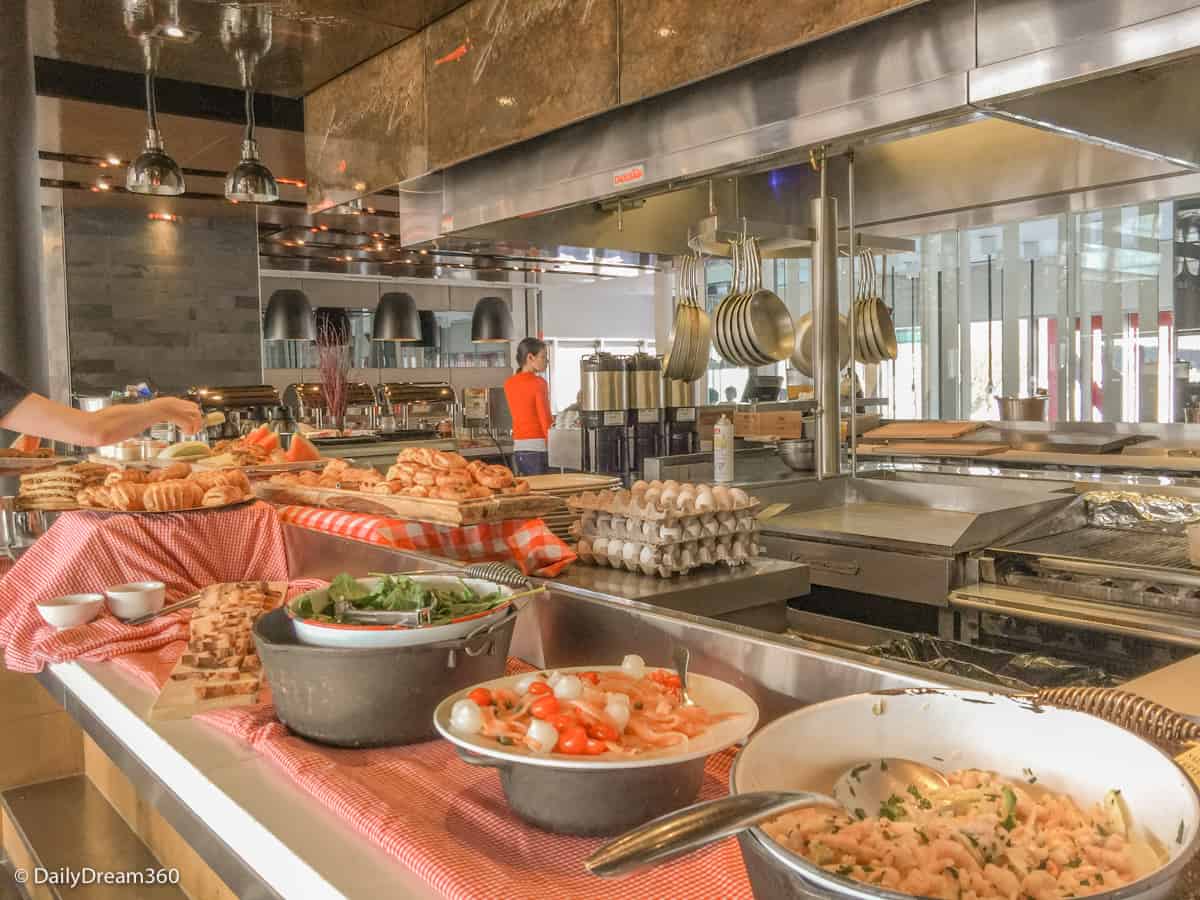 Les Labours Restaurant Breakfast
We had the buffet breakfast at the second-floor restaurant both days of our stay at Le Germain.
Buffet breakfasts and Sunday brunch were a treat and included fresh-pressed juices, pastries, bacon, eggs and bread. Also, an assortment of yogurts, cheeses and fruits displayed each morning. On Sunday, there were even more selections with some hot plates and even more delicious pastries.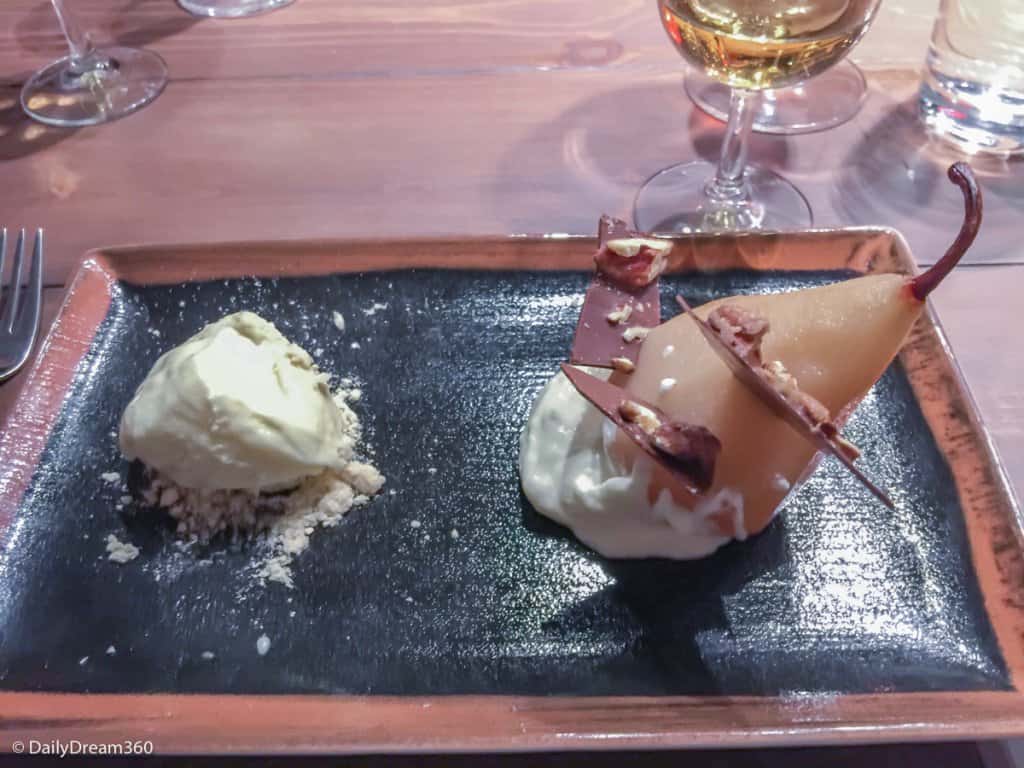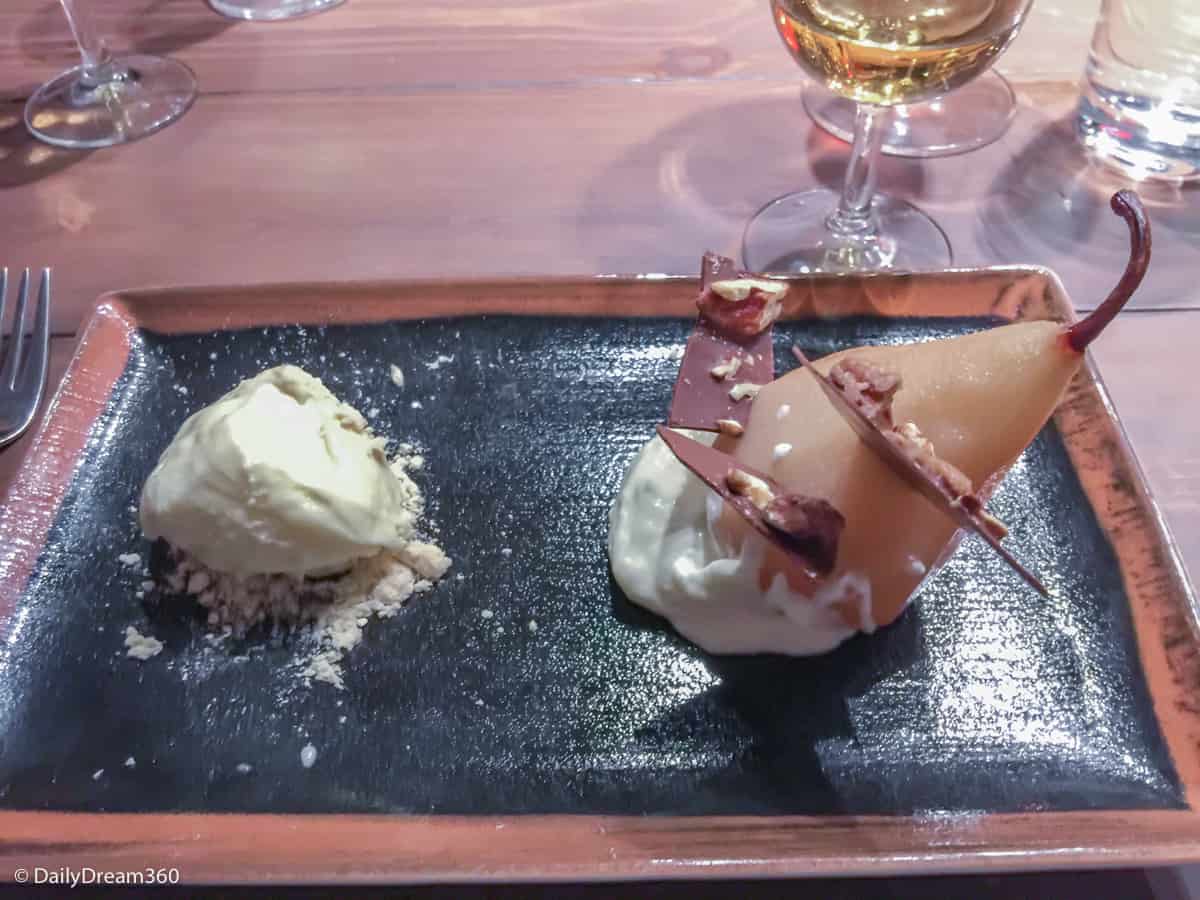 Les Labours Restaurant Fine Dining Dinner
For dinner, the Chef prepared us a special menu with wine pairings. We started with Pork Belly appetizer with Brussel Sprouts over a Turnip purée.
With each sip of wine, the explosion of flavours overwhelmed me with yummy goodness: a perfect balance of notes and instruments in this chef's inspired symphony. With each course and each wine pairing came a new explosion of flavours right through to dessert.
For dessert, he served a poached pear stuffed with sheep cheese and a Poire Williams ice cream that had a unique texture of any ice cream I've ever had. His use of local ingredients has me wondering what would this experience be like during harvest time when this agricultural community is producing its best produce? I'm sensing a trip back to Le Germain Charlevoix to find out.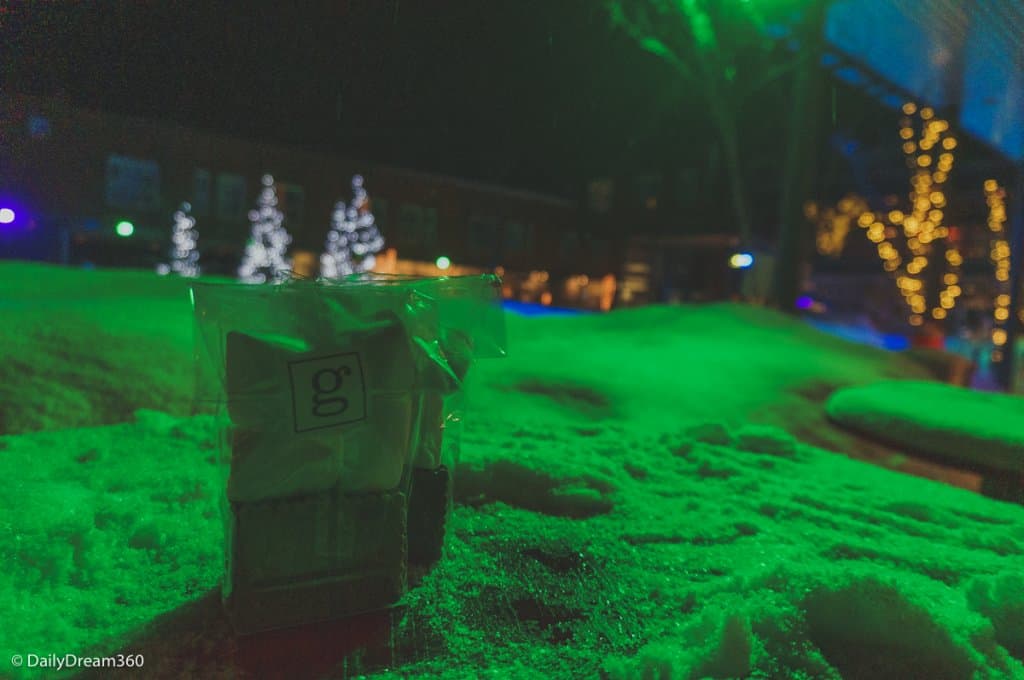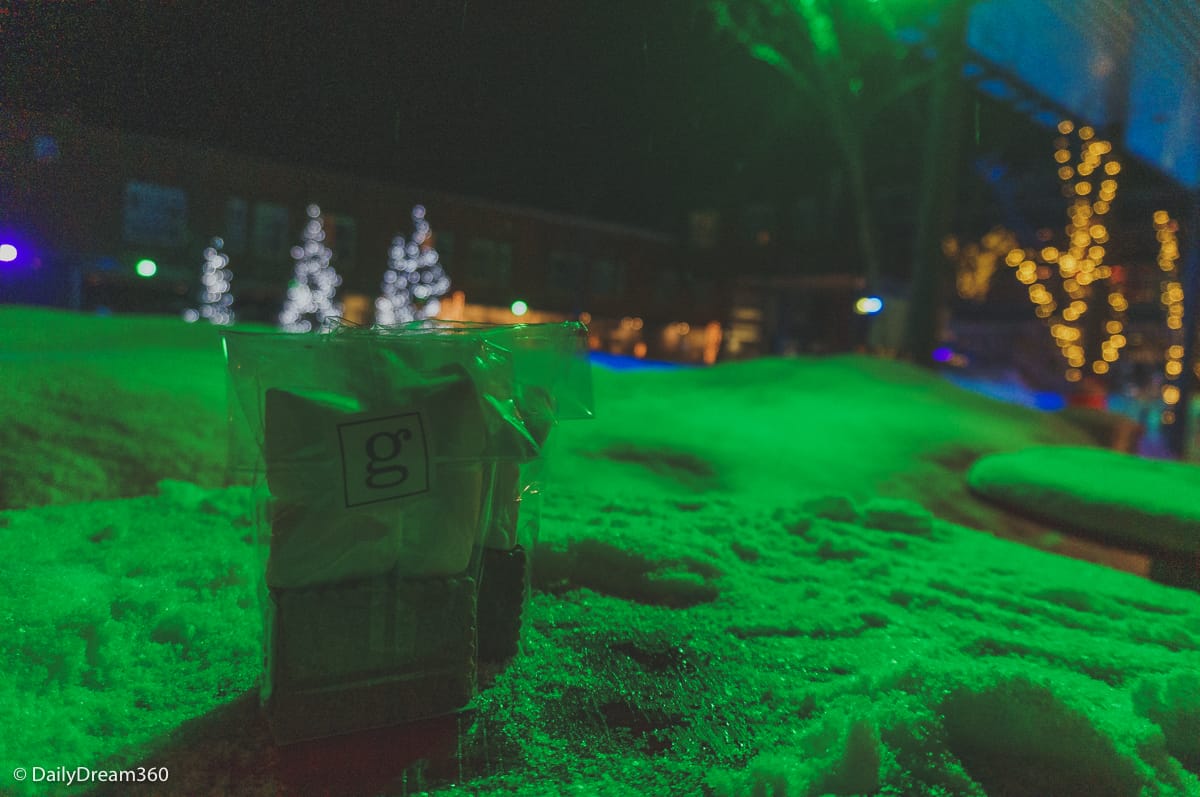 Other Fun Activities at Le Germain Charlevoix
Smores by the fire! Each night the staff at the Germain started a fire in the pit and laid little kits for making smores while sitting and enjoying the fire. There was also a great ice rink in the central courtyard of the main building, but we had a winter warm-up that weekend, and they closed it due to unsatisfactory conditions.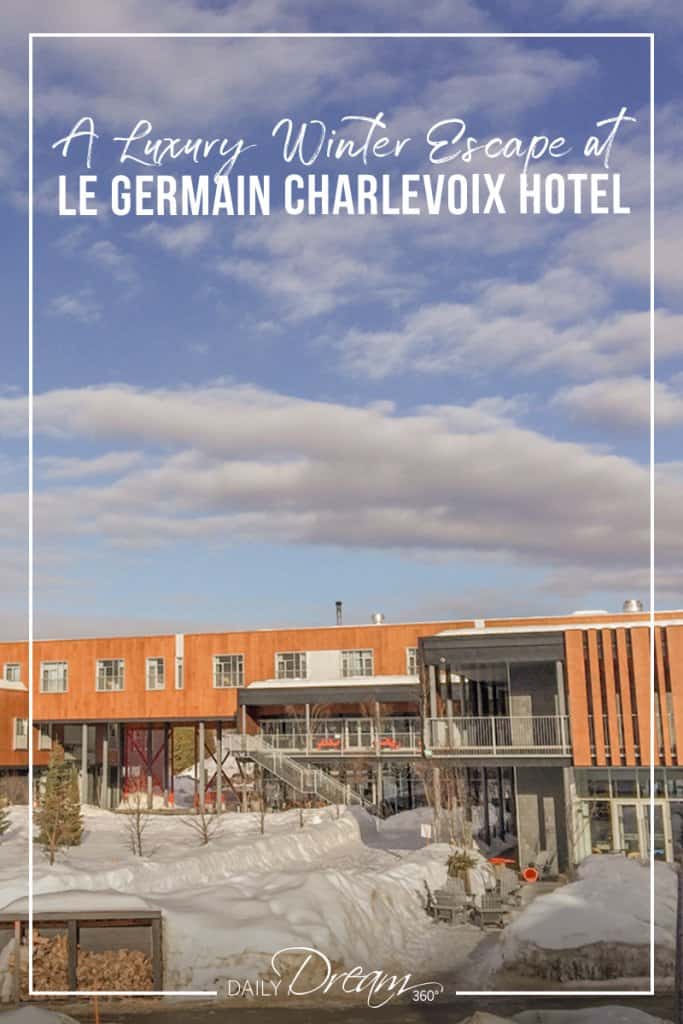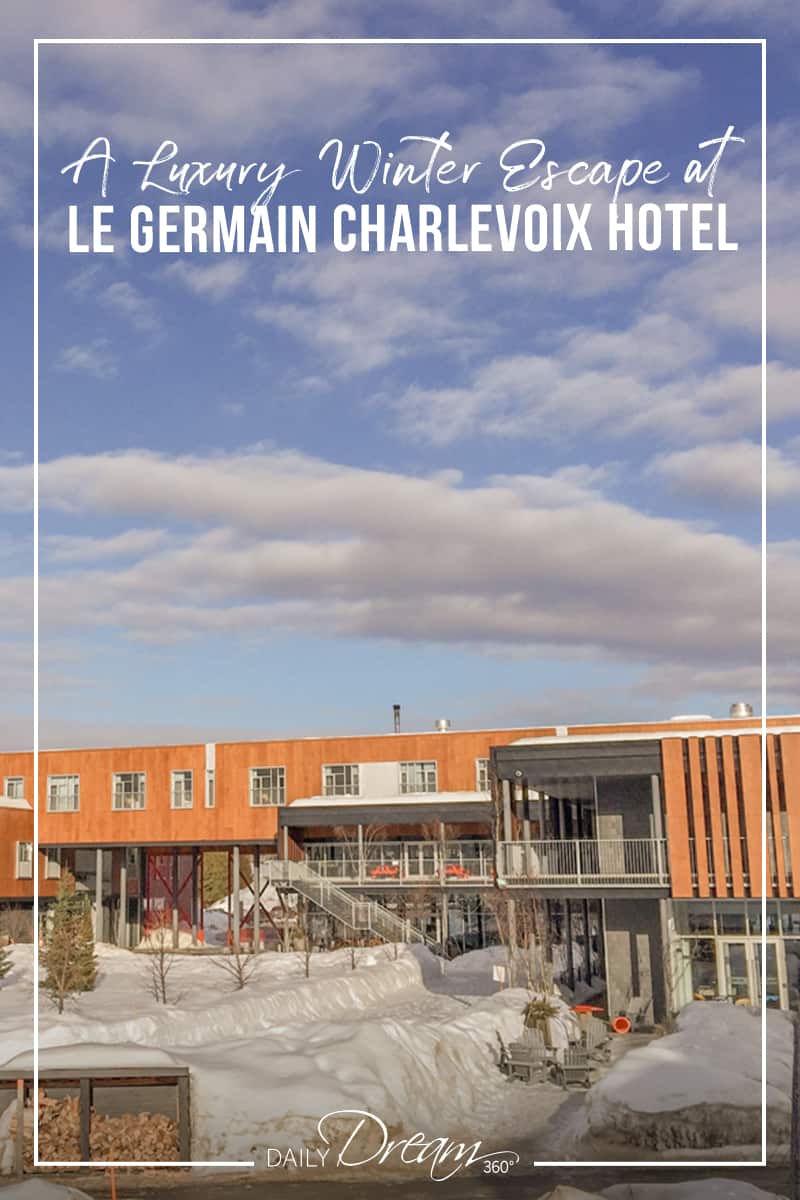 Travel assistance provided by Tourism Quebec and Tourism Charlevoix on a media hosted press trip; however, the opinions expressed are my own.