This article may contain affiliate links. Clicking on or purchasing products we recommend through a link may earn a small commission. Read our disclosure and privacy policy page for details. *COVID-19 TRAVEL ALERT – Travel recommendations offered on this site are not to encourage you to travel against travel advisories.
We put together a list of the gift ideas for her with suggestions based on the type of activities she loves to do most. We have the best gifts for her based on her interests, whether you have a tech lover, fitness buff, home cook or crafter on your list.
Dream it.
If you're planning a trip that involves a pool, lake, or beach of any kind and you don't want to buy a special waterproof camera or action camera, then a waterproof pouch for your phone could just be the solution you are looking for. Most of us have replaced our cameras and choose to travel with our phones and while there are some water-resistant models out there, protecting your phone with a waterproof pouch could save you a costly repair or replacement.
Looking for the perfect gift ideas for her doesn't have to be stressful. There are plenty of things you can buy that she will love. We have broken down our gift guide for women by her interests to make things easier for you. Think about where she fits and jump down the list to the appropriate gifts.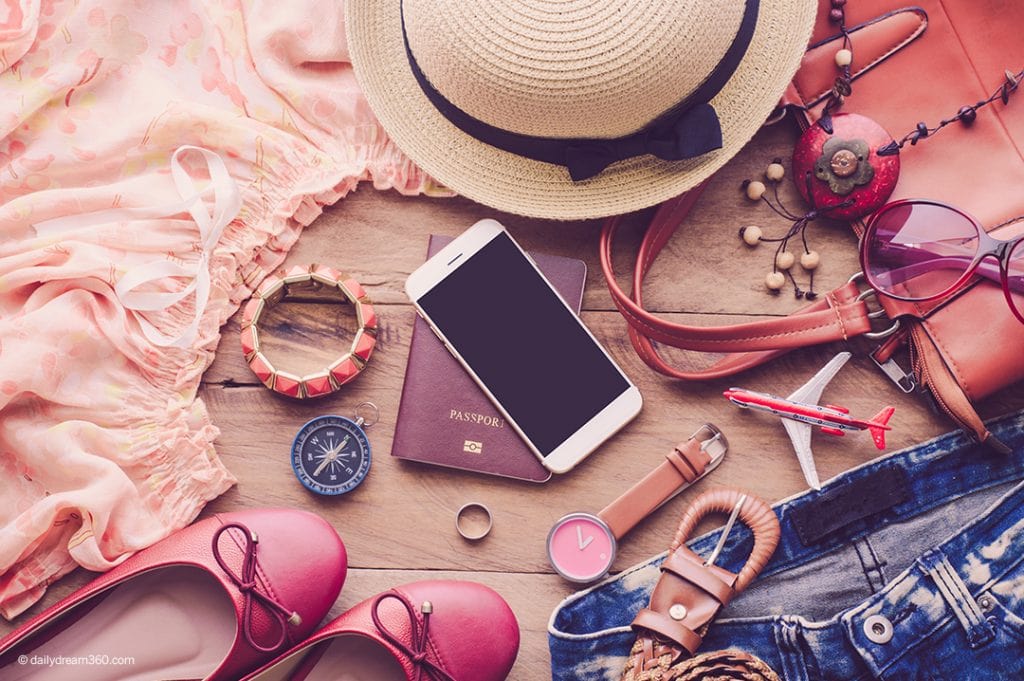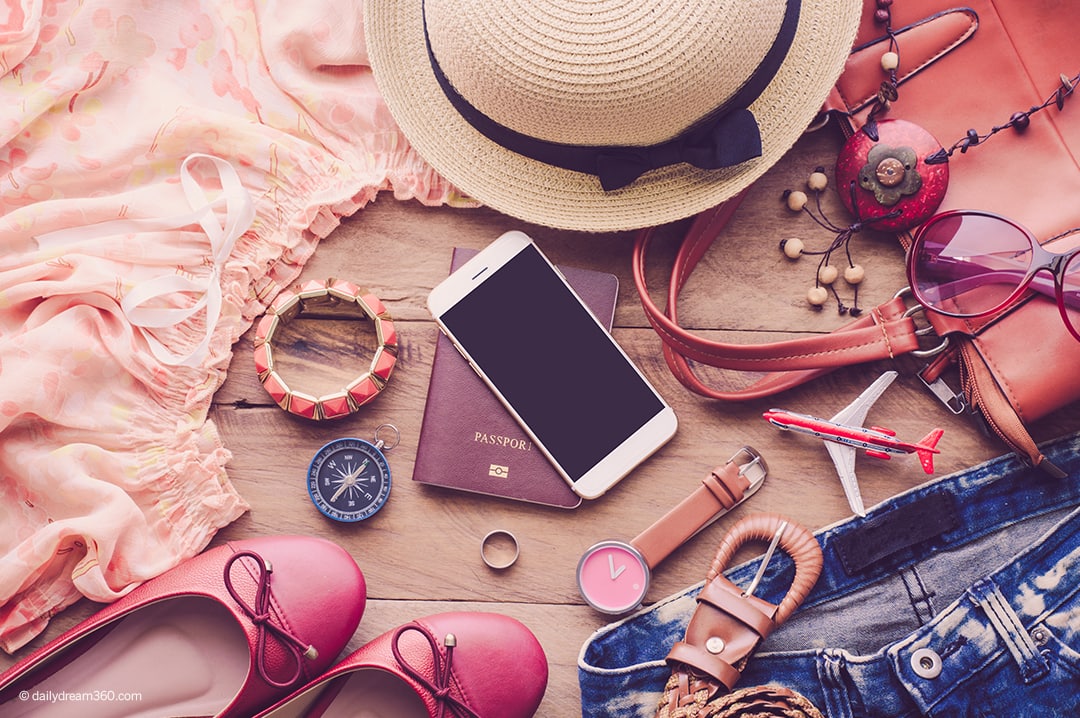 Plan it.
Things to Consider When Buying Gifts for Her
What is Your Gift Budget?
Depending on your budget, you can decide what gifts will fit best. While compiling this list of gift ideas, we thought about everything from small funny gags to luxury technology and appliances. Make sure you outline your gift-buying budget first to avoid overspending.
What Is Your Timeline?
Did you leave gift buying to the last minute? Consider shopping on Amazon to get your gifts delivered on time. If you haven't signed up already, a Prime membership can get you the same day or one-day shipping on some of your items.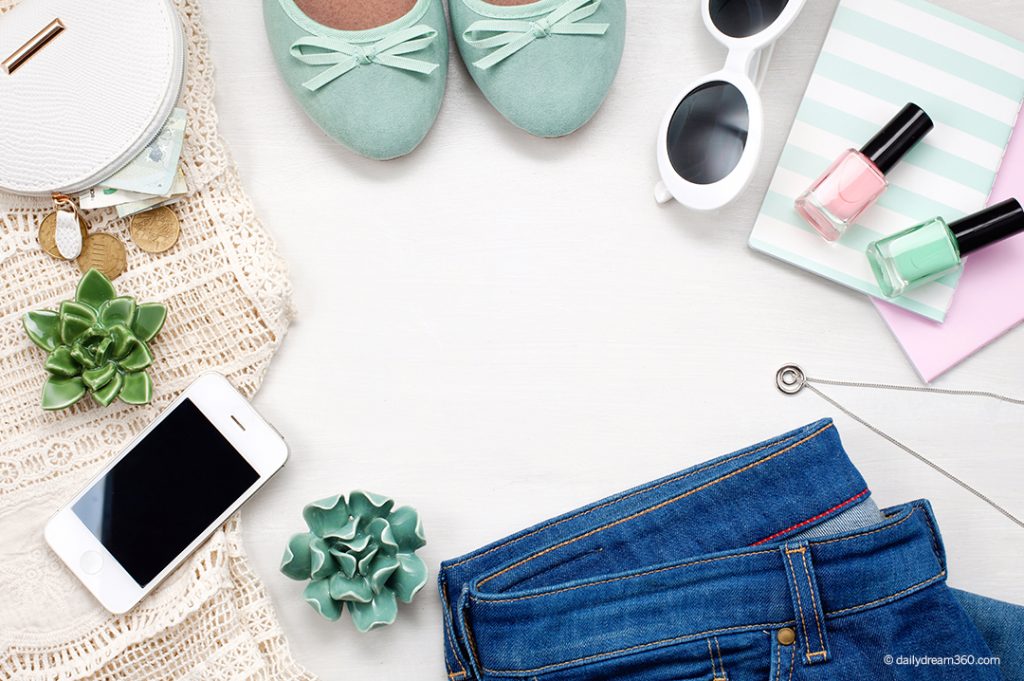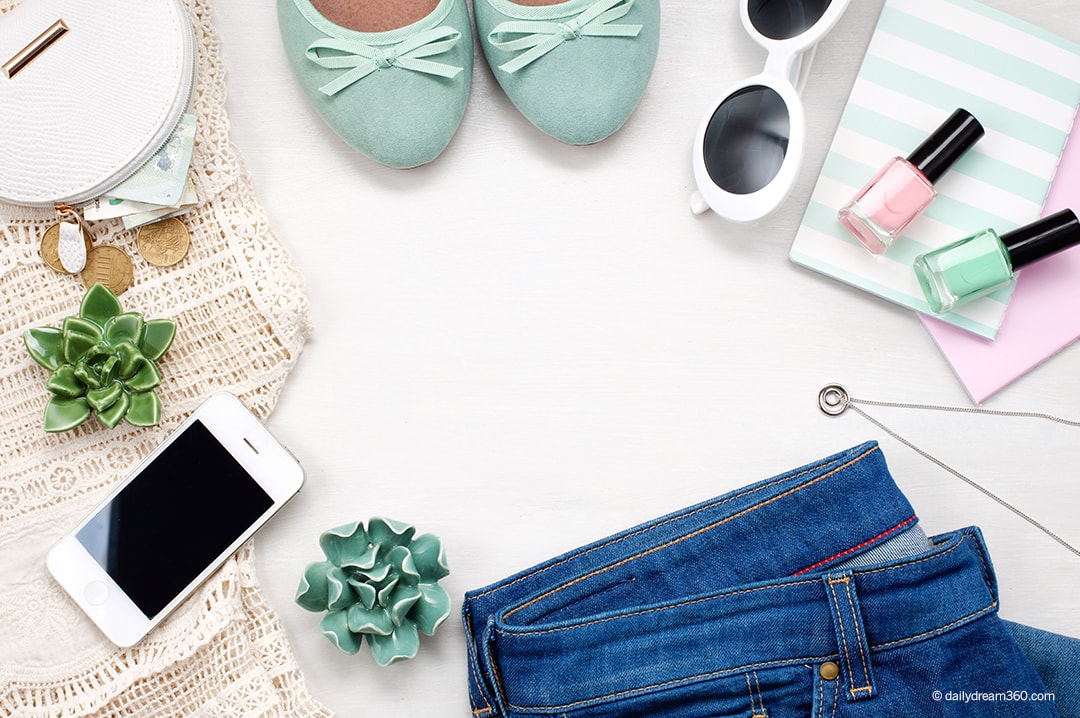 Who Are You Buying For?
The Serious Business Women:
 Think about her home office space; does she have one? There are many great gift ideas out there for the businesswomen in your life, and you can help by buying things that she can use in her day to day business dealings.
She is a Tech Lover: 
Looking for some cool technology gifts, she's love? Perhaps a smartwatch or some accessories for her smartphone? Maybe you'd like to buy the latest technology gifts women love, like hair styling tools from Dyson. We have some suggestions.
Read more: Best Smart Home Gifts Best Home Automation Gift Ideas
If She Loves Travel: 
Even in our current pandemic situation, you can surprise your loved ones with gifts to inspire travel. You might want to upgrade her luggage or give her accessories like cable organizers and laptop sleeves to make her packing and travelling more comfortable when it's time to do so again. Travel gift cards could help plan a future trip of her dream, buy a great travel bag and stick the gift card inside with a future trip itinerary.
Read more: 2020 Best Ebook Readers for Outside Reading in Sunlight
She is a Serious Home Cook or Baker: 
If you are buying for someone that loves cooking and baking – they have likely dropped hints about appliances, equipment or cookware that they dream about. Check out their Pinterest boards, Facebook pages and see what they like or if they have dropped hints about the tools of the trade they want.
Fitness and Health Enthusiast: 
There was a tremendous backlash when Peloton shared an ad where the husband bought his wife a Peloton bike for Christmas. I would be ecstatic if this my reality, and if you know someone that is into their health and wellness, there are several significant gifts to help them build their home workout studios, relax and take a stress break or move their health goals into success.
Read more: Yoga Essentials Best Yoga Equipment for Practicing Yoga at Home
The Ultimate Gardening Enthusiast: 
If she loves gardening, why not help her do so all year round? Consider home gardener kits or window planting sets so she can build an indoor garden. Search for those gardening accessories she will love come spring and think about the things she wished she had during the last gardening season.
Read more: Fabulous Indoor Garden Ideas For Small Spaces
She has a Great Sense of Humour: 
If you want to make her smile or laugh and have a great sense of humour, then we have a bunch of suggestions for you!
Loves Beauty and Fashion Gifts:
We have put together a list of great beauty gifts for women who love to look and feel her best. From the best tech in beauty to gift sets of her favourite beauty items.
Read more: Beauty Gift Guide: Best Makeup and Skincare Gifts for 2019
Into Crafts and Scrapbooking:
If she loves making crafts and scrapbooking, you may want to help spruce up her crafting room or space in the house with organizational storage solutions or maybe a closet or room makeover. Crafter's and scrapbookers also love Michael's Stores, so buying gift cards or a Cricut machine will make their day. Jump to our suggestions for the craft lover in your life.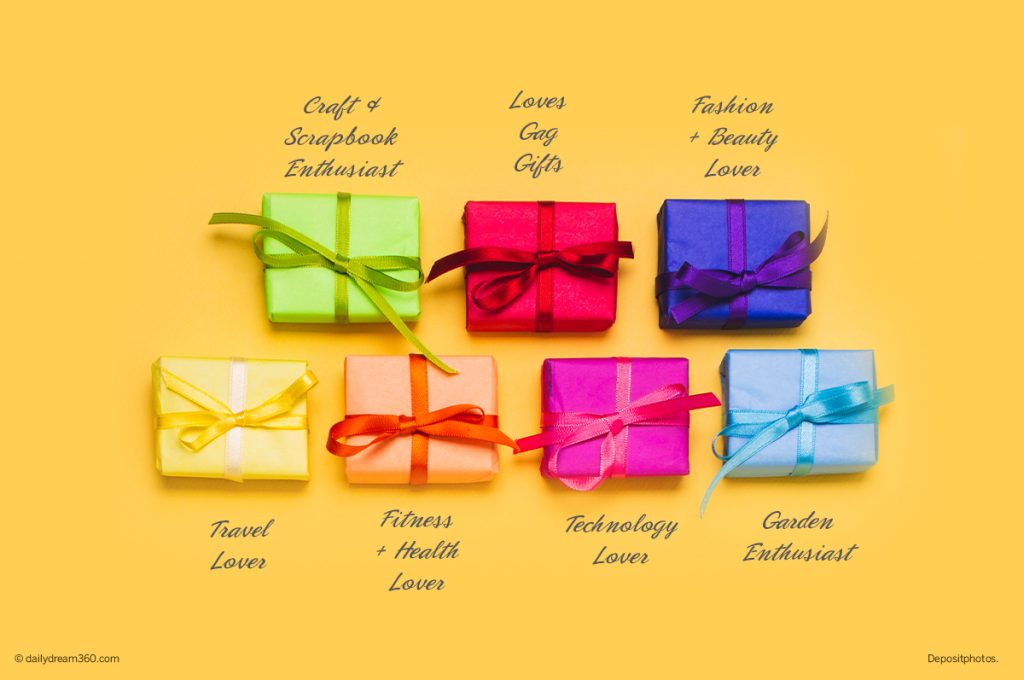 Live it.
The Ultimate List of Best Gift For Her
Best for the Businesswomen
From pens, home office equipment to business bags, there are many options for businesswomen. Consider gift cards to her favourite handbag store or splurge on technology she can use in her day to day operations.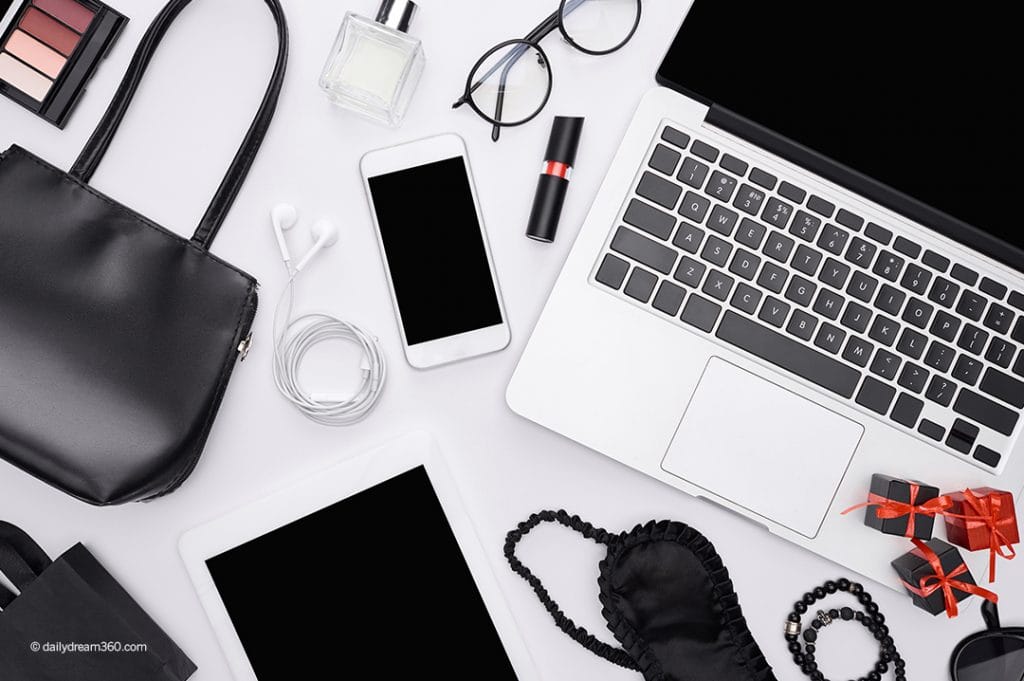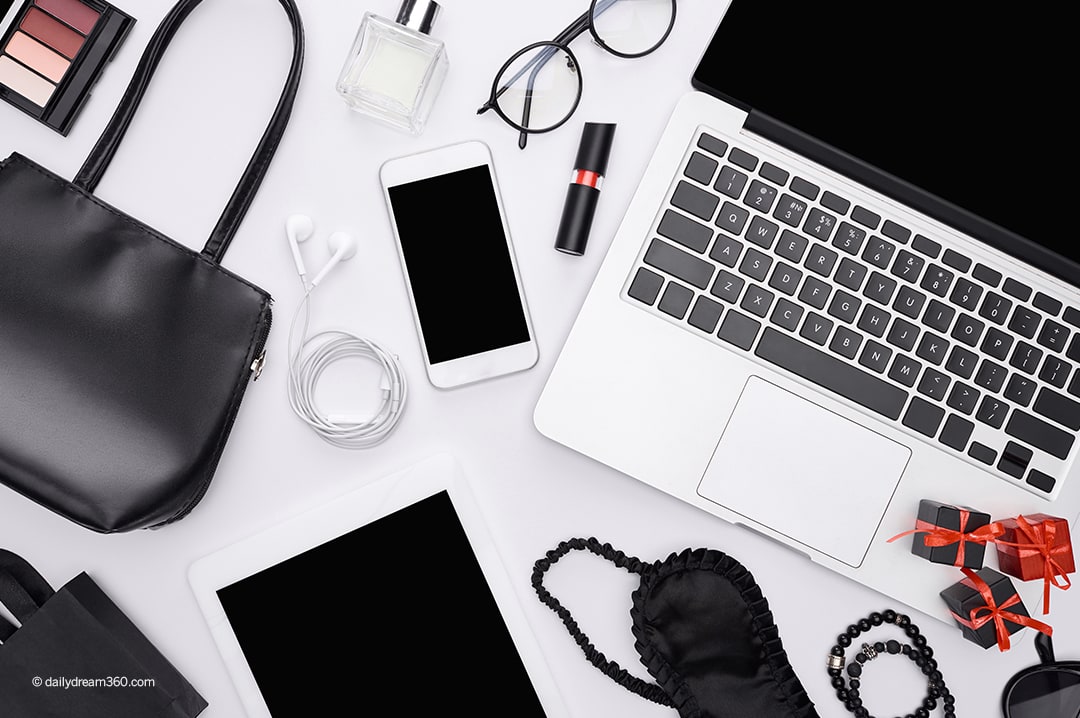 Technology Gadgets She Will Love
Some of the most coveted technology gifts for women include smartwatches, wireless headphones or buds and the latest hair styling technology from Dyson. For more tech ideas, see Amazon US, Amazon CA and Indigo.
Gifts For Travel Lovers
We know travel is not top of mind for many these days; however, if you have a travel lover on your list, maybe inspire them with all things travel in the future? Here are some travel gift favourites.
Home Cooking and Baking Enthusiast
There are too many suggestions here for this one blurb. However, we'll start you off with some excellent home cook favourites to help you narrow down her ideal gift. For some great home cook and baker, ideas visit this page on Amazon US, Amazon CA and Indigo.
Gifts for Health Enthusiasts
If a Peloton bike is out of your price range, there are plenty of fitness gifts for her that won't break your budget. Consider a fitness tracker, yoga beginner kit or maybe some fun fitness accessories to compliment her workout style. See some more terrific gift ideas at Amazon US and Amazon CA.
Read More: Which Fitbit is Right for You? Fitbit Models Comparison and Guide
For the Gardener in Your Life
If you have a garden lover on your list, consider an at-home garden system like a Click and Grow or Aerogarden. There are also several at-home garden kits to help them create an indoor herb garden or bonsai garden. See some fantastic indoor garden ideas at Amazon US and Amazon CA.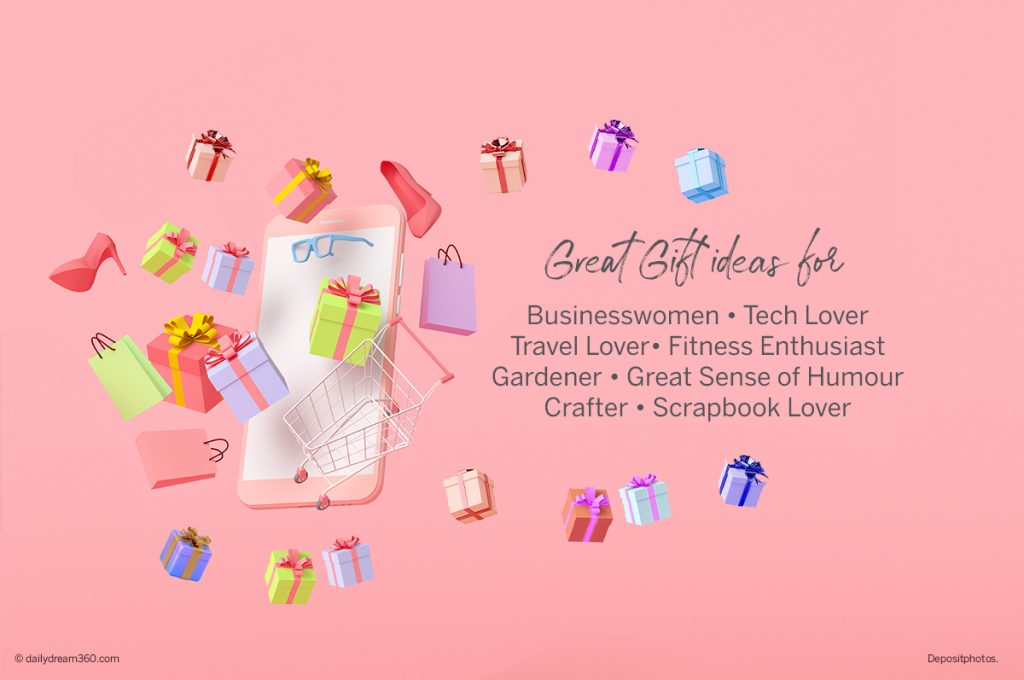 Make Her Laugh with a Gag Gift
Want to add something funny with a little edge? See some more ideas at Amazon US and Amazon CA.
Best Beauty and Fashion Kits
This year most women are staying at home, so why not gift them with an at home spa experience. A gift basket filled with their favourites beauty essentials is a great way to get this going. Block off a specific time slot in the bathroom and tub and let her relax in peace in the comfort of her home. See some beauty gift ideas for her at Amazon US, Amazon CA and Indigo CA.
Gifts for Crafter's and Scrapbookers
One of the most coveted gifts for scrapbookers and craft lovers is the Cricut Machine. This tool allows crafters to cut and produce custom vinyl stickers, personalized home decor, unique greeting cards, custom-designed apparel, and more! See the many machine options at Amazon US, Amazon CA and Michael's Craft Stores.
20% off All Regular Price Purchases (Expires: Dec 30 2020)
Another great gift idea is a Craft Kit. These kits come with everything she will need to get her craft project done, from crochet, stain glass window art to paint kits; here are a few items to inspire you. See more craft kits at Amazon US | Amazon CA |Michaels Stores.
Are you looking for the Ultimate Gift List for Men? Click here to see our ultimate list for him or check out our Gift Guides Main Page.