Out of all the health gizmos I've purchased in my life, my many versions of Fitbit have been the only things that have remained constant in my life. Fitbit has genuinely revolutionized the health industry with its tracking devices, and things continue to get better. In this Fitbit Gift Buying Guide, I look at all the gadgets and share a Fitbit Models Comparison.
Dream it.
An affordable smartwatch that helps you reach your fitness goals, that's the dream that is Fitbit. Of all the fitness gadgets I have had, Fitbit has proved to be a force in many health and wellness goals. There are models for kids, those wishing to track basic steps and fitness goals to full-on smartwatches. So how to choose which Fitbit tracker is right for you? We have some suggestions and a complete comparison of Fitbit's latest trackers.
Plan it.
The Fitbit Health Revolution
When you look back at all the fitness crazes in the past, none has had the impact and longevity of Fitbit. With its ease of use and setup, its connectivity to apps and its many models and price points, many of us have owned a Fitbit at some point in our health tracking lives.
For those not willing to shell out for an Apple Watch, Fitbit has options that can connect some of your smartphone's features. Once you've jumped on the bandwagon, it's hard to drop off as Fitbit connects to everything and becomes our tracker of choice for so much more than the number of steps we are taking each day.
Currently, I'm on my fourth Fitbit tracker the Fitbit Versa (2018). This model has been discontinued, but there are two Versa models now to choose from in two price points.
Fitbit Models Comparison Chart
I have put together a list of Fitbit trackers available today. Unfortunately, the older clip models, flex and stylish Fitbit Alta have been discontinued form the lineup but there are a few new models to look through. The chart below begins with the simpler, more affordable Fitbit Trackers and continues through the higher end more costly watches.
Model

Description
Best For

Price Point

Fitbit Ace 2

This Fitbit is primarily made for kids ages 8+. Features include Activity and sleep tracking. Clock faces, reminders to move.

Buy at Fitbit.com
Amazon: US | CA | UK

Made for Kids.
$

Fitbit Inspire

It is like a waterproof version of the Fitbit Alta. The stylish and sleek model includes many of the standard fitness tracking features including all-day tracking of calories, steps, distance and active minutes, automatic exercise recognition, reminders to move, calorie burn tracking, basic smartphone alerts and up to 5 days of Battery.

Buy at Fitbit.com
Amazon: US | CA | UK

Best for fitness trackers looking for slim design and some smartphone integration.
$

Fitbit Inspire HR

The premium model of the Fitbit Inspire adds heartrate functionality to the watch. This will add more advanced sleep-tracking and Heart rate monitoring to your fitness tracking.

Buy at Fitbit.com
Amazon: US | CA | UK

Best for fitness trackers looking for slim design and some smartphone integration.
$

Fitbit Charge 3

Wider design but similar features to Inspire HR. The Charge, however, adds a few more features to its higher price point. These include quick replies on text notifications, floor climbing and Fitbit pay functionality.

Buy at Fitbit.com
Amazon: US | CA | UK

Best for fitness trackers looking for slim design and some smartphone integration.
Reg $$

Fitbit Versa Lite

The Fitbit Versa Lite is a health and fitness smartwatch that loses a few features from its original 2018 model. These features and a few new ones can be found in the more expensive Versa 2 model. It will be easier to state which features it DOES NOT have: Stair climb, swim tracking, onscreen workouts, always-on screen, GPS features, pay features, music and voice assistants.

Buy at Fitbit.com
Amazon: US | CA | UK

Best for fitness trackers not looking for minimal, smartwatch functionality.
$$

Fitbit Versa 2

The Fitbit Versa 2 is a great fitness tracker for those looking for advanced features of both a smartwatch and a Fitbit tracker. This new model has Alexa integration, on-screen workouts, an always-on screen, Fitbit Pay, voice replies to texts, swim tracking and more.

Buy at Fitbit.com
Amazon: US | CA | UK

For those who want it all, smartwatch features, fit pay and advanced fitness tracking.
$$$

Fitbit Ionic

The Fitbit Ionic was the most advanced of the trackers but comparing it against the new Fitbit Versa 2 we see that it does not have Alexa built-in, voice replies, designer accessories or always-on mode. However, it does have Adidas On-Screen workouts. My prediction is that this will be the next model to be discontinued. Pricewise this model is the most expensive despite having a few fewer features than Versa 2.

Buy at Fitbit.com
Amazon: US | CA | UK

Best for serious fitness trackers.
$$$$

Fitbit Aria 2 Scale

The Fitbit Aria scale is wifi enable scale that measures

weight, body fat percentage, lean mass and BMI. Stats can be synced to the

Fitbit dashboard and other compatible fitness apps. Scale can recognize up to

eight users while keeping individual stats private.

Buy at Fitbit.com
Amazon: US | CA | UK

To link your weight to your health & fitness apps.
$$$$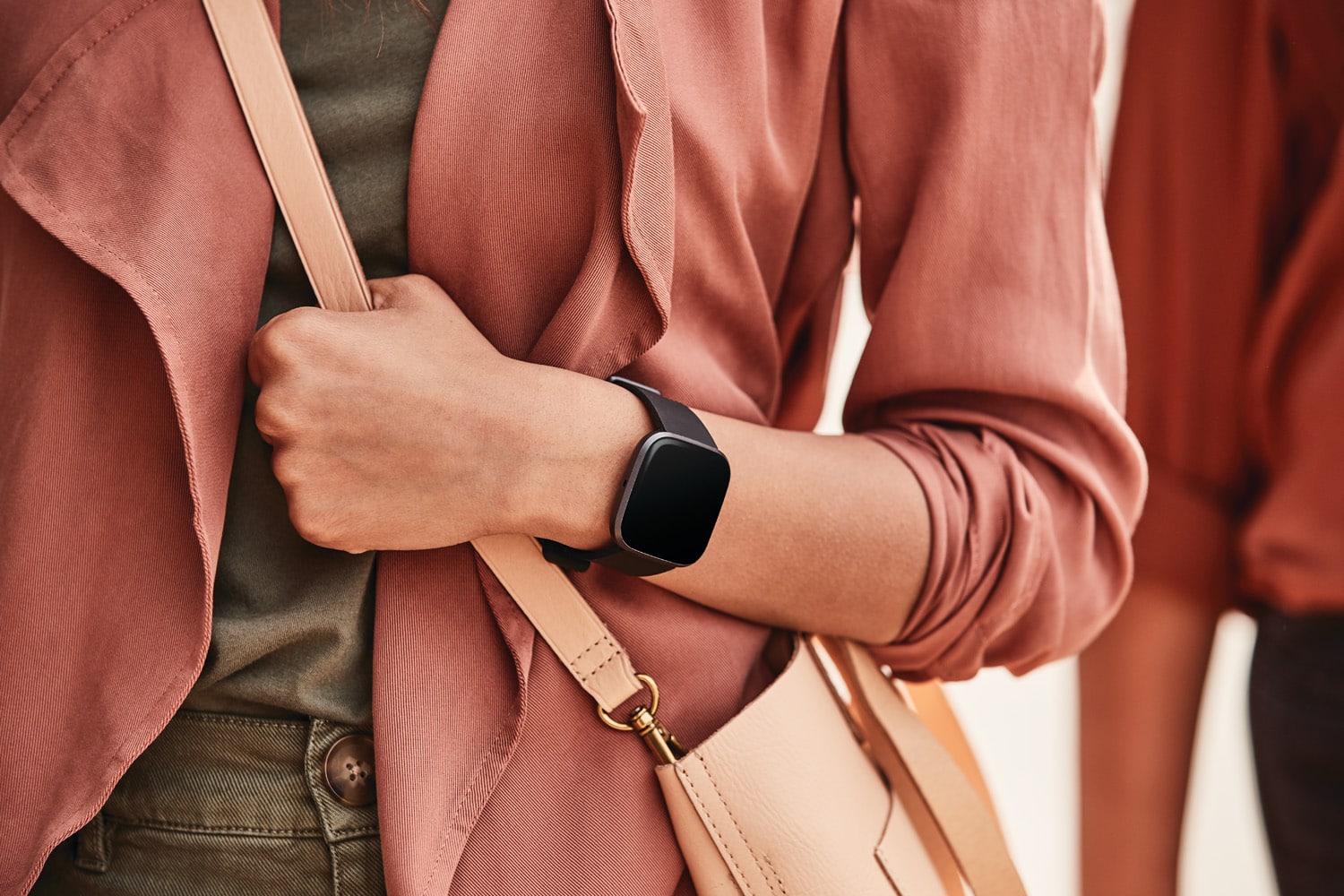 Live it.
Fitbit Gift Buying Guide – The Latest Fitbit Models
Fitbit Ionic – $$$$
This is Fitbit's most expensive smartwatch and fitness tracker. With customizable clock faces, fitness tracking, coaching, health stats, music storage and the availability of downloading apps to it, this Fitbit is chock full of features for the serious smartwatch or fitness enthusiast. However when comparing it to the new Fitbit Versa 2 – this tracker falls a bit short due to its price tag
Fitbit Versa 2 – $$$
If you are serious about tracking your fitness, sleep and want an affordable smartwatch with allows you to respond to texts, keep the display on, pay for things, and connect Amazon Alexa then the Versa 2 is probably the watch for you.
Fitbit Versa Lite – $$
Don't be confused by previous versions of the Versa. My model bought in 2018 has a mix of features of the 2019 Versa Lite and Versa 2. What's missing from the Fitbit Versa Lite version? It does not have swim tracking but it is swim proof. It also does not have Fitbit Pay, music, Alexa or voice replies. They have removed advanced features like music which allows you to buy a smartwatch. This is for serious fitness buffs looking for a more affordable smartwatch.
Fitbit Charge 3 – $$
The Charge is a smartwatch with a sleeker design. This fitness tracker has heart rate monitoring in addition to Fitbit features like reminders to move, phone notifications and fitness tracking.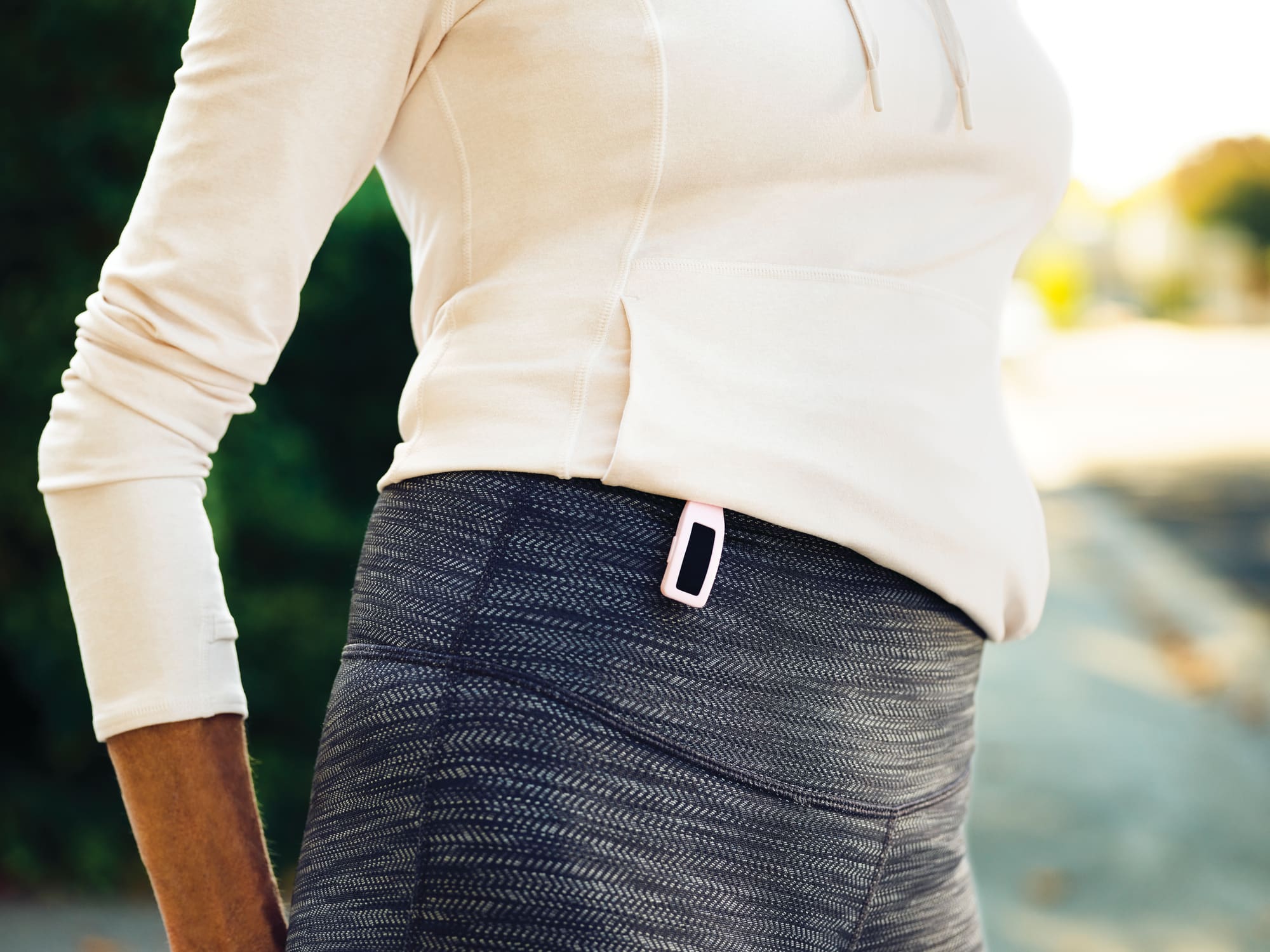 Fitbit Inspire and Fitbit Inspire HR – $
If you were a fan of the Fitbit Alta, then you'll likely have your eye on the Fitbit Inspire and Fitbit Inspire HR. Both are swim proof and have similar features, but one has the cardio features added by the Heartrate monitor.
Clip it and wear it: For the fans of the old clip Fitbit products, you'll be happy to learn that you can buy a clip case for your Inspire to wear it as a clip.
Fitbit Ace – $
This tracker is the basic Alta model and has many advanced features like smartphone notifications, wireless syncing and smart-track. The Fitbit Alta is one of the most popular models for women seeking sleep and activity tracking in a model with a clock and interchangeable wristbands. For more serious activity enthusiasts, you may want to see the Alta HR above.
Fitbit Aria Scale
If you'd like to complete your tracking most health and fitness apps that are compatible with trackers are also compatible with the Fitbit Aria Scale. It can track up to eight people and keep all their information private. The Aria scale measures weight, body fat percentage, lean mass and BMI.
Products from Amazon.com
‹
›
What Does Fitbit Track?
While some of the Fitbit models have more features than others, the basic models track steps and sleep patterns mainly. The higher models include advanced features like auto exercise tracking
Steps
Sleep Patterns
Notifications to Move
Heart Rate (some models)
Auto exercise recognition (some models)
Auto sleep recognition (some models)
Other Things Fitbit does
Call, text and calendar alerts (some models)
Female health tracking (with the app)
Food tracking (with the app)
Water tracking (with the app)
Music storage (some models)
Fitness coaching (some models)
I'm on my fourth Fitbit tracker, the Fitbit Versa and I love it. I like how Fitbit integrates with all my health and fitness apps and here in Canada and the smartphone integration comes in handy too.
Need some more advice on which Fitbit to buy? Visit the Fitbit website.
Images used with Fitbit's permission.