This article may contain affiliate links. Clicking on or purchasing products we recommend through a link may earn a small commission. Read our disclosure and privacy policy page for details. *COVID-19 TRAVEL ALERT – Travel recommendations offered on this site are not to encourage you to travel against travel advisories.
White sand beaches. Now that I have your attention let me tell you about the Gulf Shores of Alabama and give you a list of all the fun things you can do in Gulf Shores and Orange Beach.
Dream it.
If you're planning a trip that involves a pool, lake, or beach of any kind and you don't want to buy a special waterproof camera or action camera, then a waterproof pouch for your phone could just be the solution you are looking for. Most of us have replaced our cameras and choose to travel with our phones and while there are some water-resistant models out there, protecting your phone with a waterproof pouch could save you a costly repair or replacement.
I don't think I have to sell the allure of a girls' getaway in the Gulf Shores and Orange Beach area of Alabama. My visit was the final destination on a two-week-long road trip of the US Gulf Coast, which started in New Orleans and took us through Louisiana's North Shore, Mississippi's Gulf Coast and Mobile, Alabama.
Whether you are looking for a winter beach vacation idea or a new road trip itinerary, I have a lot to say about this region. I will share all the attractions and restaurants we visited during our stay.
Plan it.
Gulf Shores Health and Safety Information
For the latest information on the impact of the pandemic in the Gulf Shores and Orange Beach area and information on Alabama's post-pandemic regulations for travellers, visit the Gulf Shores Visitor Resources & COVID-19 Information page here.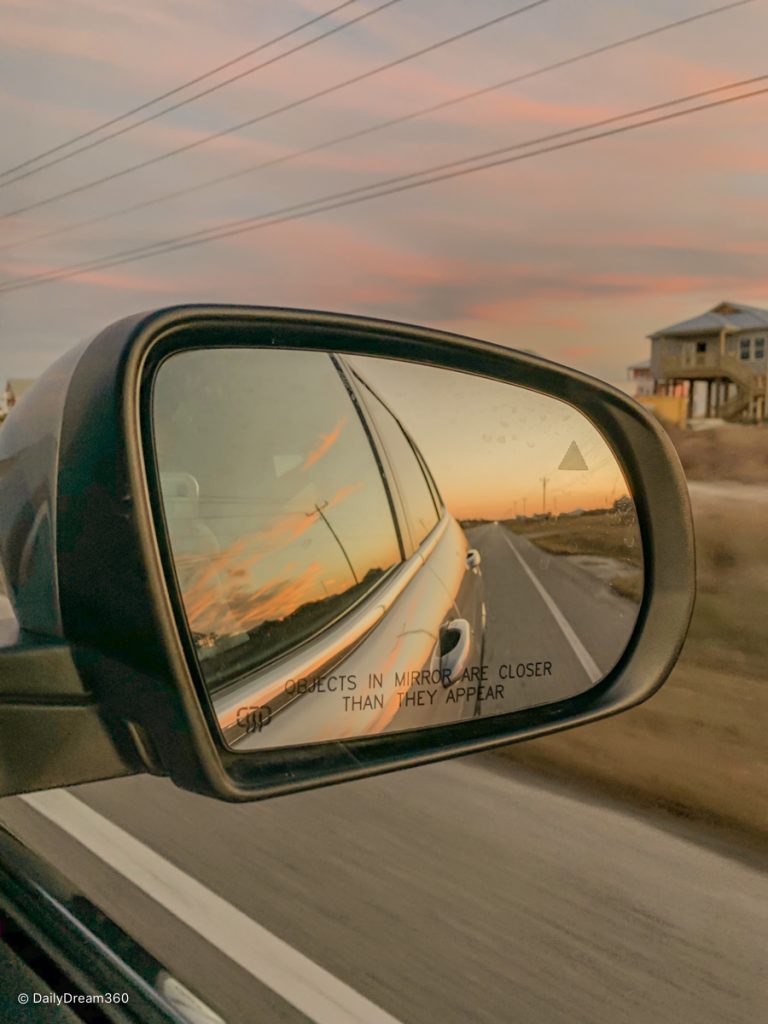 How to Get to the Beaches of Gulf Shores Alabama
Getting to Gulf Shores By Air
Canadians flying into the area will find connections from major Canadian airports through Houston, Chicago, and Dallas. In addition, you can fly to either Mobile Regional Airport or Pensacola International Airport in Florida.
Check flight availability and rates: TripAdvisor | Expedia
Drive to Gulf Shores Area
From Pensacola, Florida: The drive to Orange Beach is about an hour from Pensacola airport. Take FL-292 to AL-182 W, which will take you right into the Orange Beach and Gulf Shores area. If you are heading to Fort Morgan beach, you will connect from Al-182 to the AL-135 and AL-180.
From Mobile, Alabama: Take the I-10 east to exit 44 the Baldwin Beach Express. We drove from Mobile without using the Foley Beach Express, a toll road, but it could save you some time if you are in a rush. The Baldwin Beach Express was a direct route down to the AL-180 (to Fort Morgan) and the AL-182 to Gulf Shores and Orange Beach.
Hertz Car Rental Deal: Travelers 50 and over save up to 20% off base rates every day. Plus, take advantage of additional program benefits.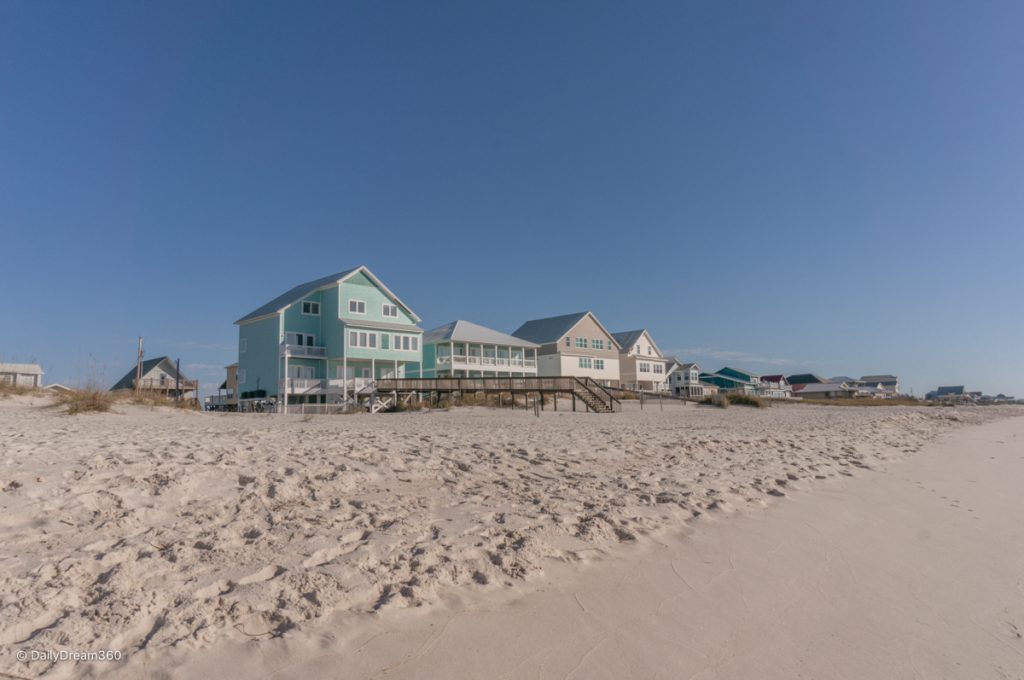 What You Need to Know about Gulf Shores Alabama Before You Book
You will want to familiarize yourself with three regions in the Alabama Gulf Coast area: Fort Morgan, Gulf Shores, and Orange Beach. When booking a beach house, hotel or condo, make sure you choose its location based on the attractions you want to see. For example, Fort Morgan, a long spit of land 30-45 minute drive from Gulf Shores and Orange Beach restaurants and attractions, was our beach house rental.
Plan out your trip and things you want to experience to maximize your vacation vs driving long distances between activities. We had the combination of a luxury vacation home on a long strip of beach and went into Gulf Shores and Orange Beach for activities and places to eat.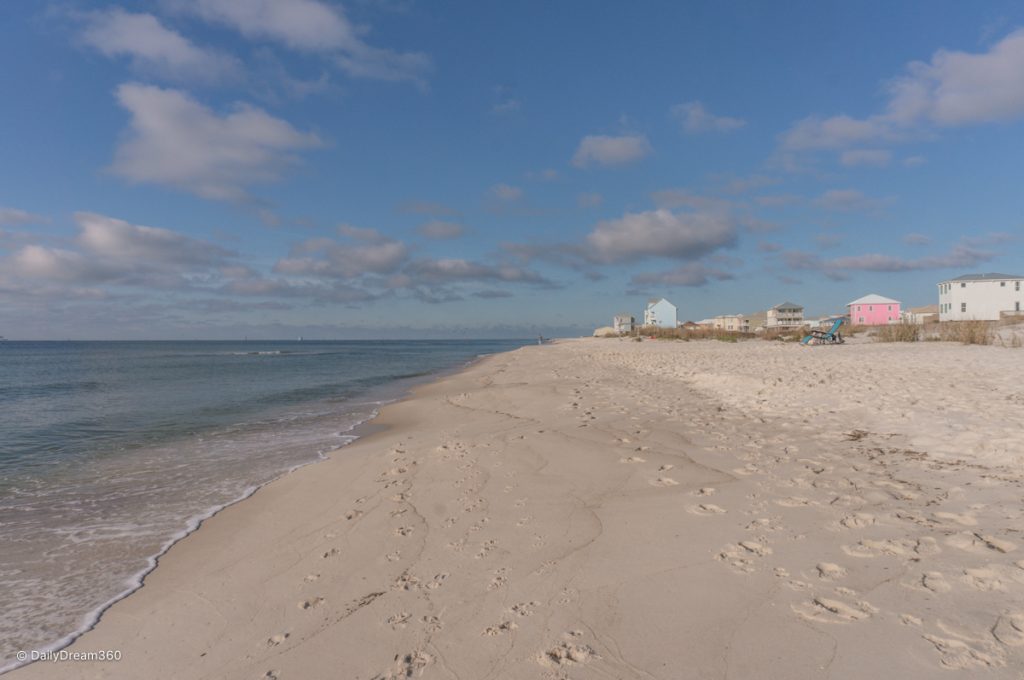 Fort Morgan Area
If you are looking for a beach house escape, this is the place for you. There are not many attractions or restaurants in this area. So grab your groceries in Gulf Shores and make your way across the AL-180 to a fully furnished and equipped beach house. You can rent a home, cottage or condo or stay at one of the resorts in the Fort Morgan area.
Gulf Shores Area
The Gulf Shores area and the beach are where everything is happening. There are more activities and attractions in this area, and it had a busier vibe. If you want to be close to it all, you can manage from Gulf Shores or Orange Beach; the drive between the two is speedy.
Orange Beach Area
While Orange Beach is right next to Gulf Shores, it is a quieter vibe and a little more expensive. Some of the fancier restaurants we ate at were in this area, as were many of the attractions we experienced.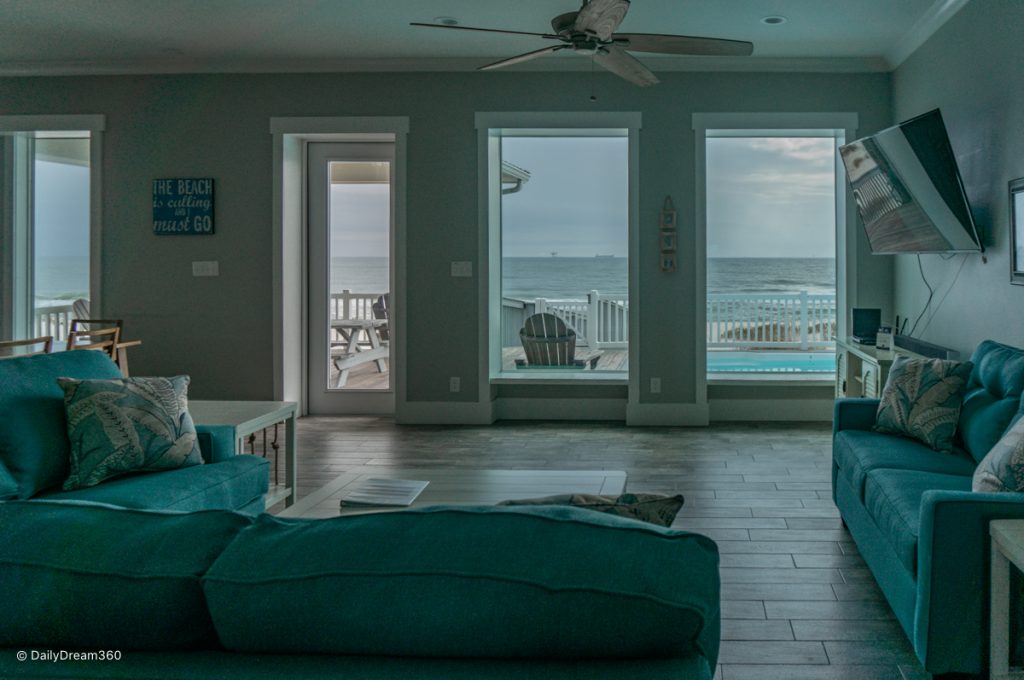 Where to Stay in Gulf Shores, Alabama
Rent a Beach House or Condo
We stayed in the Barefoot Beach House in Fort Morgan courtesy of Harris Properties Management. The company has every type of vacation rental you need in the Gulf Shores area, including Fort Morgan, Gulf Shores and Orange Beach. You can choose from a beach home, cottage or condo, and many of their offerings are wheelchair accessible and pet-friendly.
While we were only four girls, we had a house equipped with eight beds and 7.5 bathrooms. This house was perfect for large groups, and we had unobstructed views of the Gulf of Mexico. The house was modern, open and the ideal home base for our Gulf Shores beach vacation.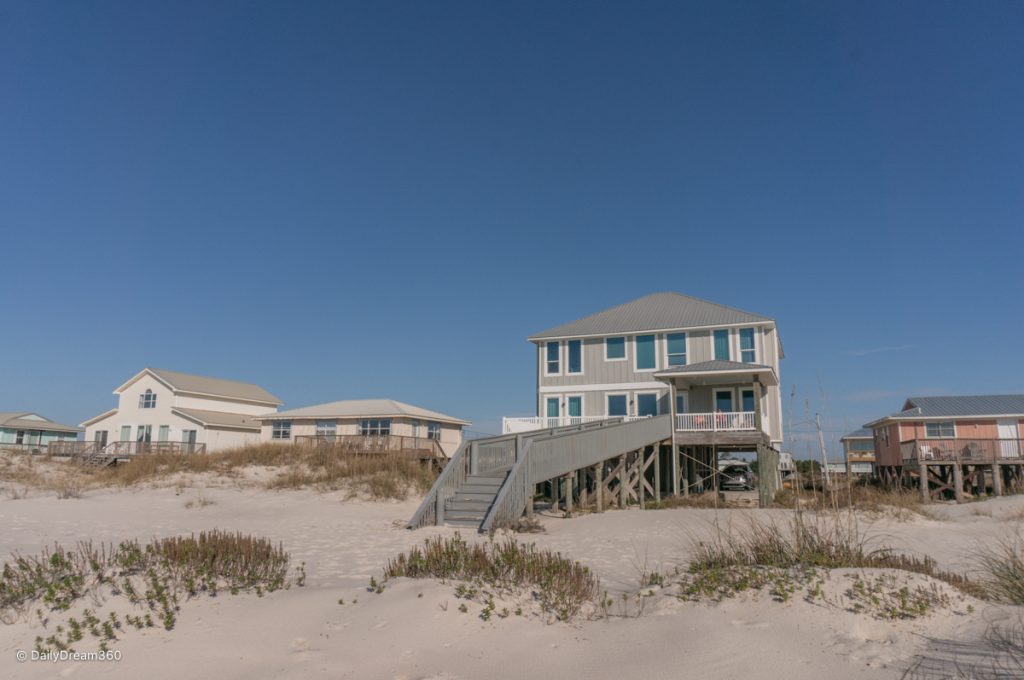 You can review Harris Vacation Rentals' Health and Safety Information on their website here. Check reviews and pricing for the Barefoot Home, or choose a suitably sized home or condo on their website here.
Search for vacation rental properties in the Fort Morgan area on TripAdvisor | Expedia.
There is an elevator to take you up to the main floor or second floor from the parking area. We had a gourmet kitchen with granite countertops, a double oven, a dishwasher, and a full-sized refrigerator on the main floor. There is also a small pantry room with a washer, dryer and ice maker. The main floor also featured a beautiful dining space and lounge space with large windows looking out to the beach. My room was on the main floor and had a queen-sized bed, a little window nook and a bathroom. My window overlooked the pool and beach. Outside, the home featured a long wheelchair-accessible ramp for beach access and both covered and uncovered patio seating with a heated pool.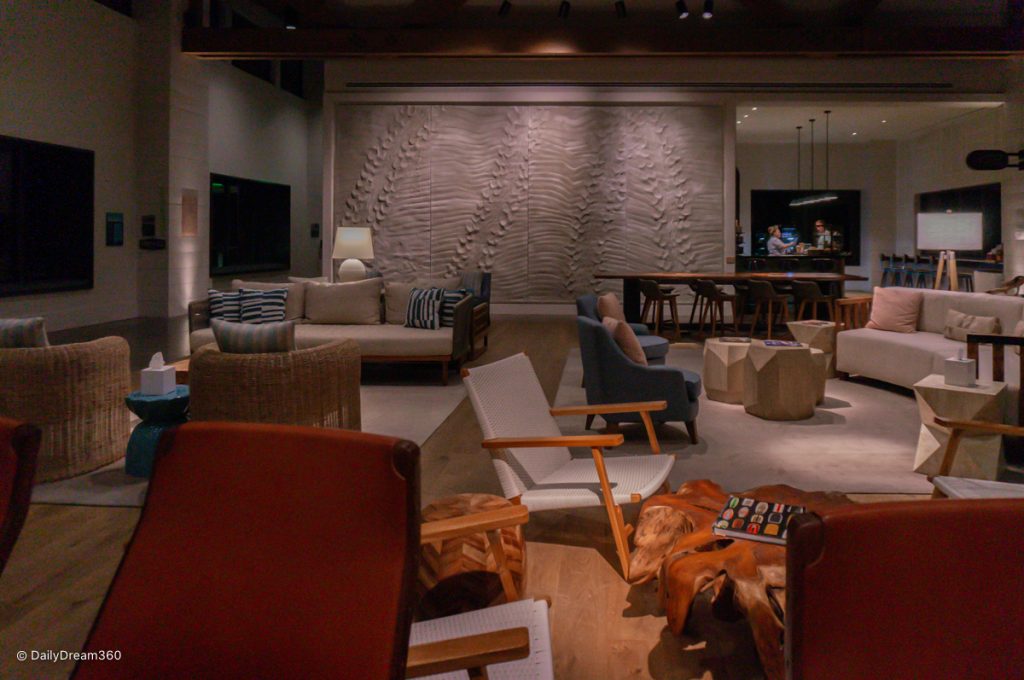 The Lodge Gulf State Park
I had dinner at Perch restaurant, located in the Lodge; a Hilton hotel property is an eco-friendly resort in the Gulf State Park. There are miles of trails, a fishing lake and plenty of opportunities to rent a bike or hike and explore the area. The resort is very highly rated and currently on my bucket list of places to stay in the area, so I wanted to mention it as an option.
Searching for hotels, resorts and lodging in the Gulf Shores and Orange Beach area? Check out these Gulf Shores Hotel Deals: TripAdvisor | Expedia
Live it.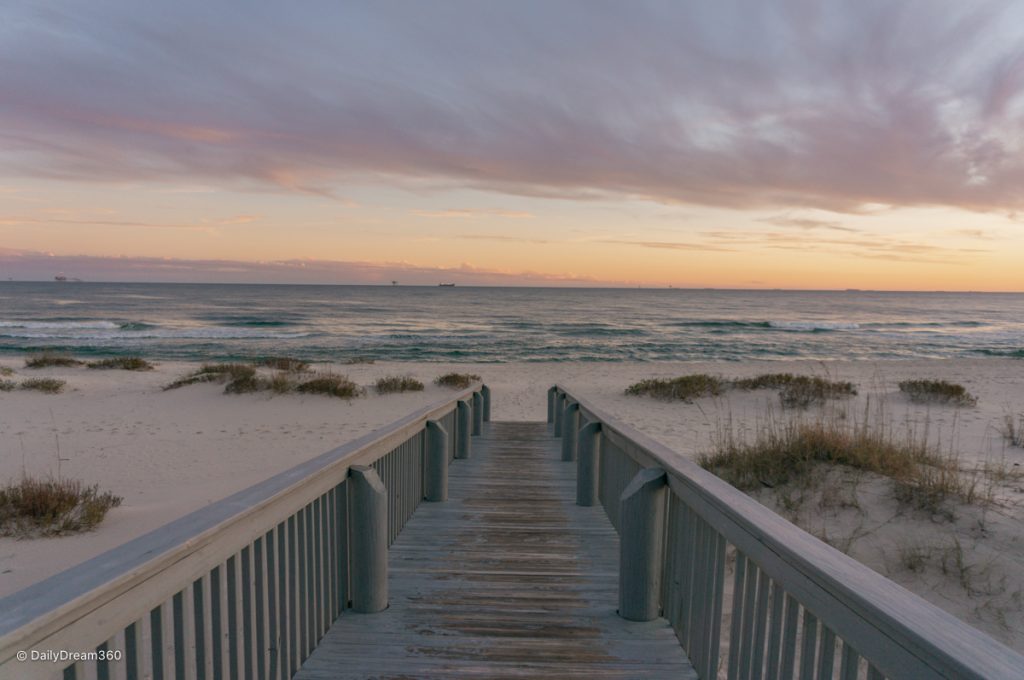 Things to do in the Fort Morgan Area
The Beach at Fort Morgan
I have to say that waking up each morning for a long walk on the beach was everything I want in a beach getaway. The long, never-ending white-sand shores of the Fort Morgan area were stunning. You will find plenty of shells to collect or that there is plenty of space to sit and relax and enjoy the beach. Check with your home rental agency if they have beach chairs and umbrellas for you to use.
The Spa at the Beach Club
One of the things my girlfriends and I did in Fort Morgan was hit the spa. You can book a beauty or relaxation treatment at the Spa located in the Beach Club Resort. There are vacation rentals available at the Beach Club, which Spectrum Resorts run; however, the spa is open to the public in addition to guests at the resort. The spa offers a full range of Aveda products used in its treatments. It was a very short drive from our house rental, and the facilities are beautiful.
Visit their website for their spa menu and booking information.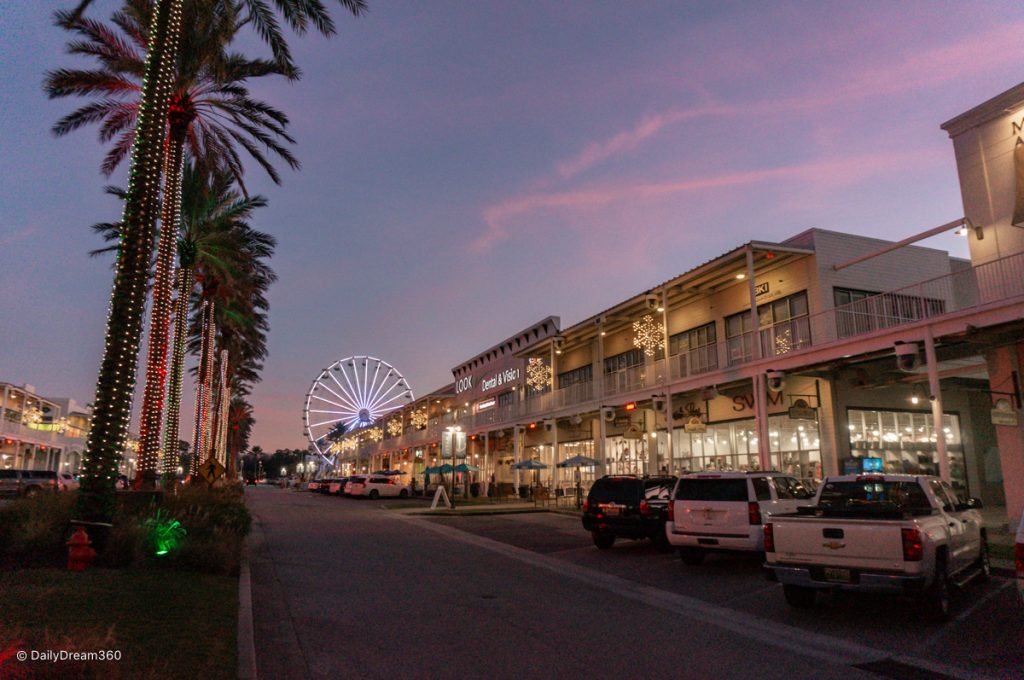 Gulf Shores and Orange Beach Things to Do
For simplicity, I grouped the Gulf Shores and Orange Beach area activities. The areas are right next to one another, and driving to one or more of these attractions is not long. For the most part, we did many activities in Orange Beach, but honestly, it all felt like we were in the same area.
The Wharf, Orange Beach
There is plenty to do at The Wharf in Orange Beach. Mainly you love the shops and cafes that line the main structure. You may want to ride the Ferris wheel or catch one of the shows or events held at the Amphitheatre.
It's a lovely place to go for a stroll along the water next to the marina, do some shopping, grab a bite or attend a show.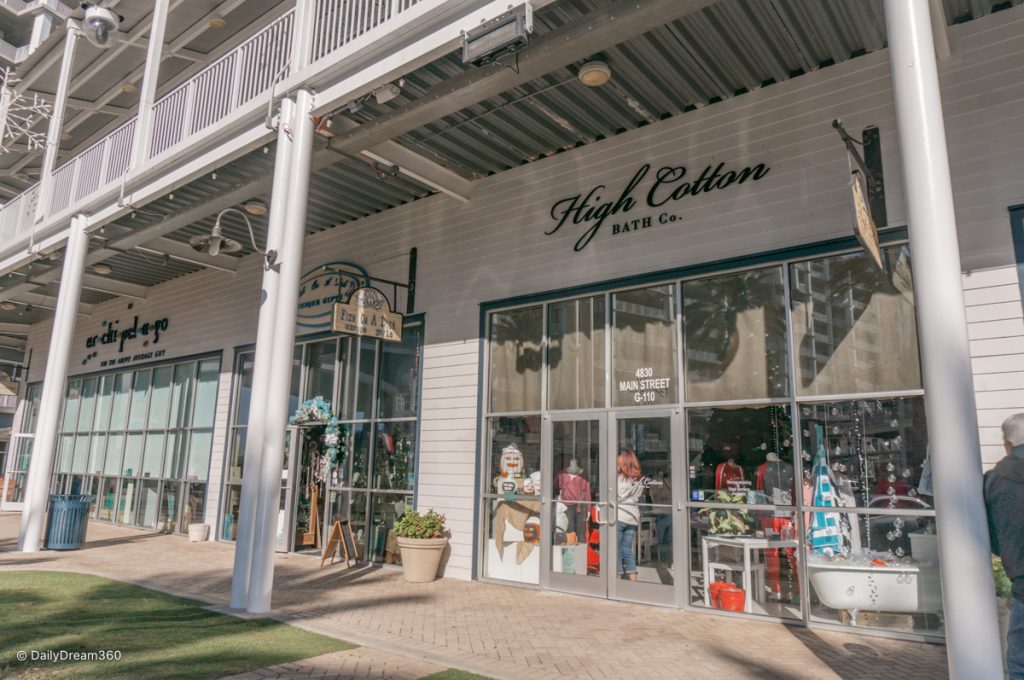 High Cotton Bath Workshop
Located in the Wharf Shopping area, we enjoyed a fun workshop at High Cotton Bath, creating our fragrance and infusing it in bath and body products. It was a great souvenir to bring home and remember our time at the Gulf Shores. This shop has plenty of bath, beauty, home products and gifts to browse through.
Gulf Shores State Park, Orange Beach
Hugh S. Branyon Backcountry Trail
Those of you who have been following my adventures now know that I like to pair my vacations with outdoor activities like a walk in nature. You can rent a bike or walk through the many trails at Gulf Shores State Park. The Backcountry Trail features 28 miles of wilderness, and while I didn't walk the entire path, the wood boardwalk structure I did walk through took me through trees, marshes and over to the beach. There are many spots where you can rent a bike to explore more of the area, and if you are staying at The Lodge (Hilton), you can jump onto the trail quickly.
Where to Eat in Gulf Shores and Orange Beach
There was no shortage of great places to eat in Gulf Shores and Orange Beach. While we had a beach house rental with a full kitchen, we did head out to enjoy some eats at several casual and more chic restaurants.
Anchor Bar & Grill, Orange Beach
If you are looking for casual pub fare and a place to watch a game, then you'll love the Anchor Bar and Grill. We enjoyed their "Saints Brunch" held on Sundays during the New Orleans Saints games.
The restaurant and bar area is shaped like a ship and features a beautiful covered patio overlooking a marina, a lovely space to grab a bite and enjoy the Gulf scenery.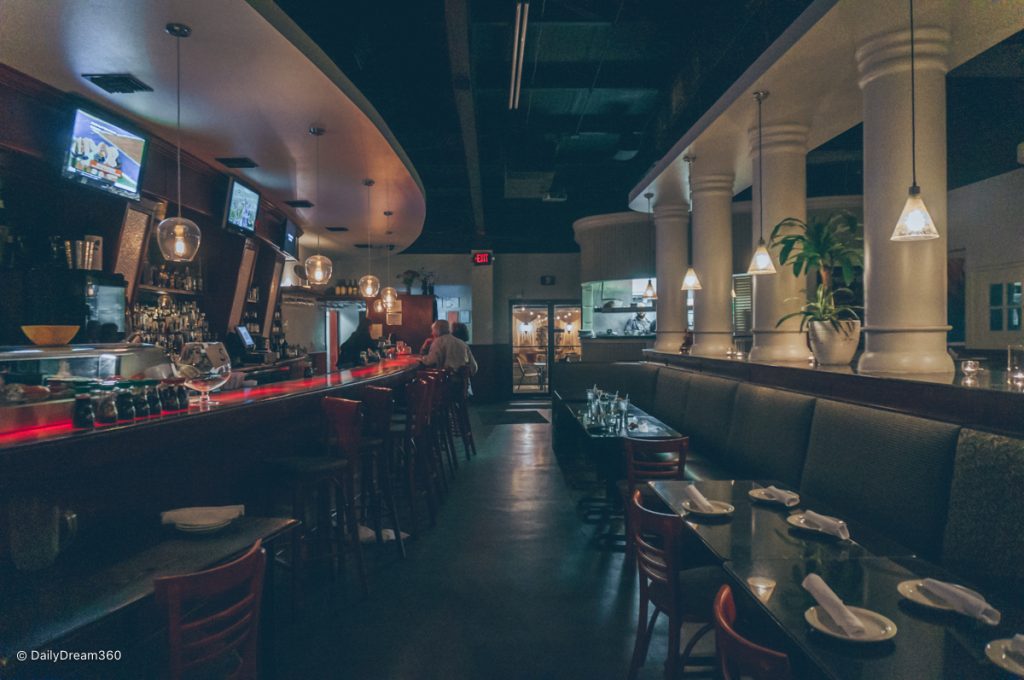 Big Fish Restaurant and Bar, Orange Beach
For a bit of a fancier dinner and for those who love Sushi, you'll want to check out Big Fish Restaurant and Bar. Locally sourced fresh seafood is their specialty, but you will find steaks, plates of pasta and sandwiches for non-seafood lovers. Get dressed up and enjoy a fancier dinner at this exquisite restaurant.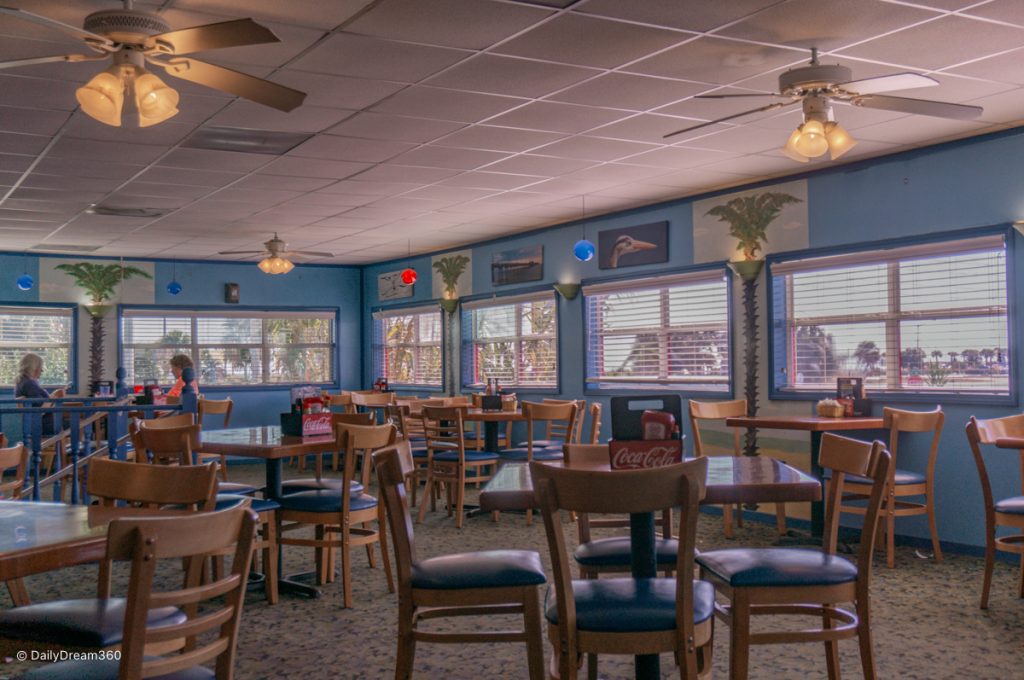 DeSoto's Seafood Kitchen, Gulf Shores
If you are looking for a local seafood spot, then be sure to check out the casual vibe at DeSoto's Seafood Kitchen, located in the Gulf Shores beach district. It is a family-friendly vibe and has a menu packed with anything you can imagine, from seafood, sandwiches, chicken and steak.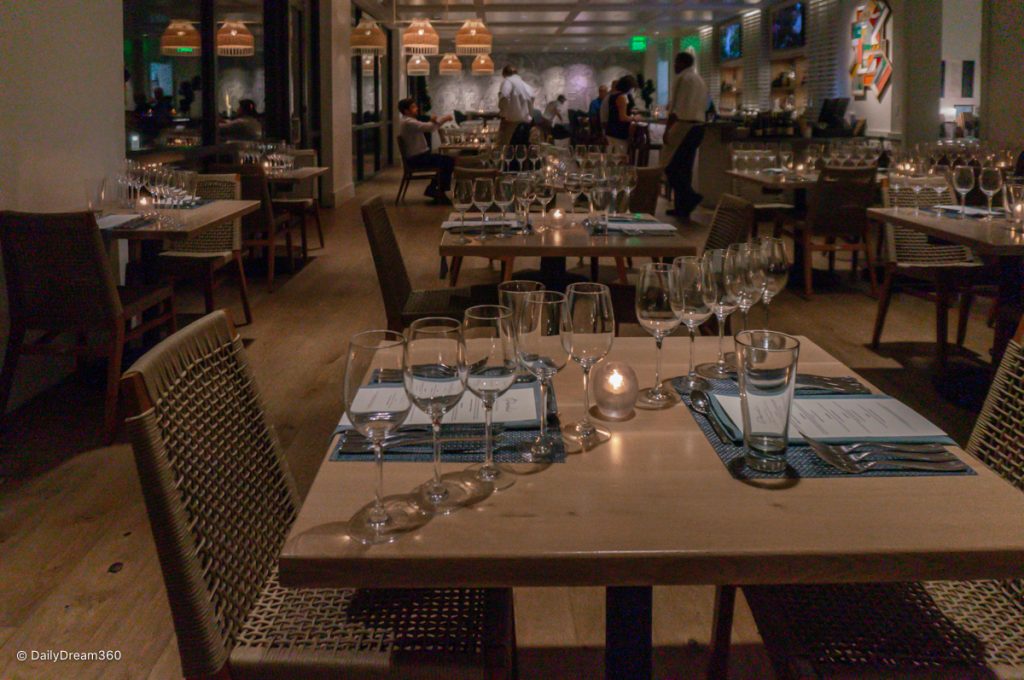 Perch Restaurant, Orange Beach
The Perch Bar and Terrace specialize in small plates and appetizers overlooking the waters. Be sure to book your reservations to coincide with the sunset for an extra thrill.
We enjoyed a special tasting menu featuring 5-courses of small plates featuring local seafood and ingredients paired with five Oregon wines. Visit the Perch website to book a table and discover their special events. (https://perchgsp.com)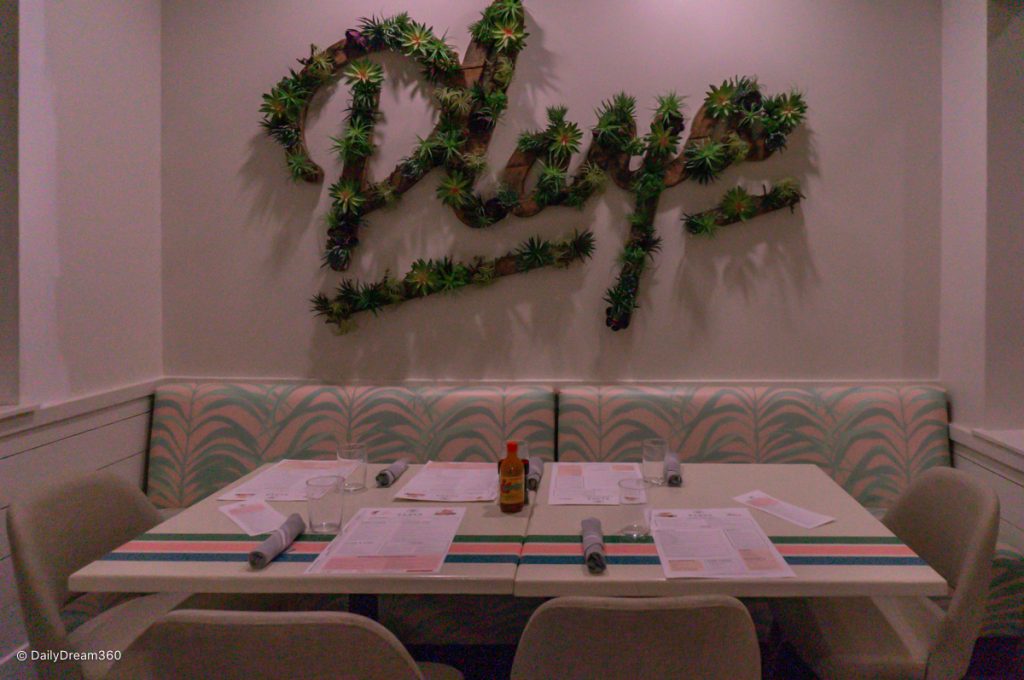 Playa Restaurant, Orange Beach
If you like casual-chic dining options, then you'll love the beach vibe of Playa Restaurant. We enjoyed dinner at the restaurant, which features seafood, steak and some Mexican-inspired dishes. As a group, we ordered fresh oysters, seafood tacos, and crab from the menu of delicious appetizers and entrees. Be sure to try one of their signature cocktails to pair with your meal.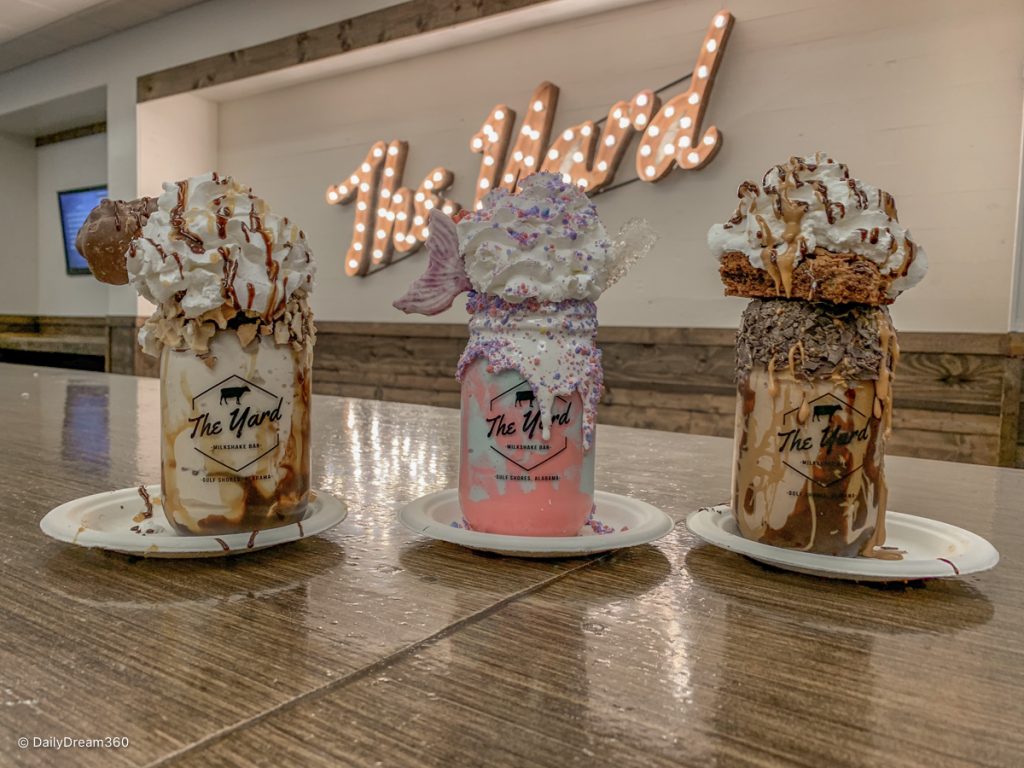 The Yard Milkshake Bar, Gulf Shores
If you are looking for a cold treat or decadent dessert, be sure to stop in at the Yard Milkshake Bar. You may not get through the rich milkshake, but you will get some pretty glamourous Instagram shots.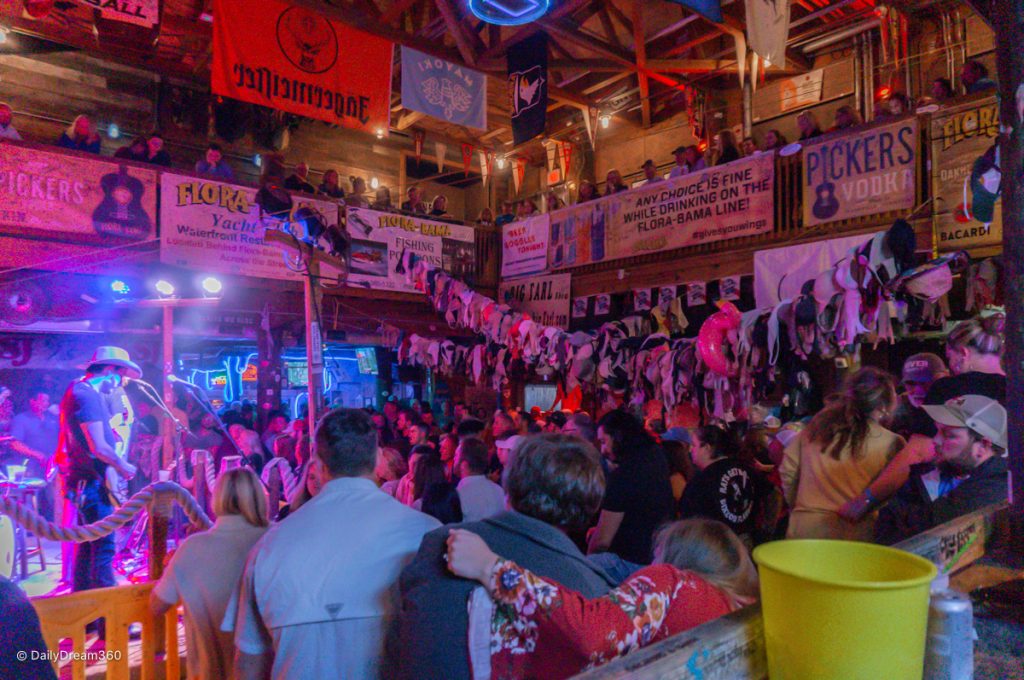 Take a Trip to Flora-Bama
Flora-Bama Lounge & Oyster Bar
It's Saturday night in the Gulf Shores, and you're road tripping with your girlfriends. You are going to want to go out, hear some live music and let loose. The place to do this is the Flora-Bama lounge. Located on the Florida and Alabama state border, this roadhouse bar is something out of a movie. If you love live music, specifically honky-tonk, then you must visit.
The Flora-Bama Lounge is legendary. It is a well-known beach bar with five stages featuring different musicians playing classic rock to country. Two Flora-Bama experiences not to be missed include the famous Bushwacker cocktail and leaving your bra on the line across the main stage.
Also of note at Flora-Bama is their non-denominational Church Service held on Sunday mornings. It was pretty unique to see the space alive as a bar at night and then a safe space for all in a Sunday morning church service where worshippers sipped cocktails without judgement. I love spiritual moments and reminders experienced during my travels. The topic of the services was "Radical Gratitude." It was a perfect reminder of being grateful for all we have in our lives, and I was so inspired that day thanks to the folks at the Central Church.
Travel assistance provided by Gulf Shores and Orange Beach Tourism on a media press trip; however, opinions in this post are my own.