Planning a trip to Fort Myers Beach Florida? You must be wondering where I should stay? Maybe you are looking for a detailed hotel review on the Pink Shell Beach Resort and Marina? You've come to the right place. Here is everything you need to know about this great Fort Myers Beach Resort.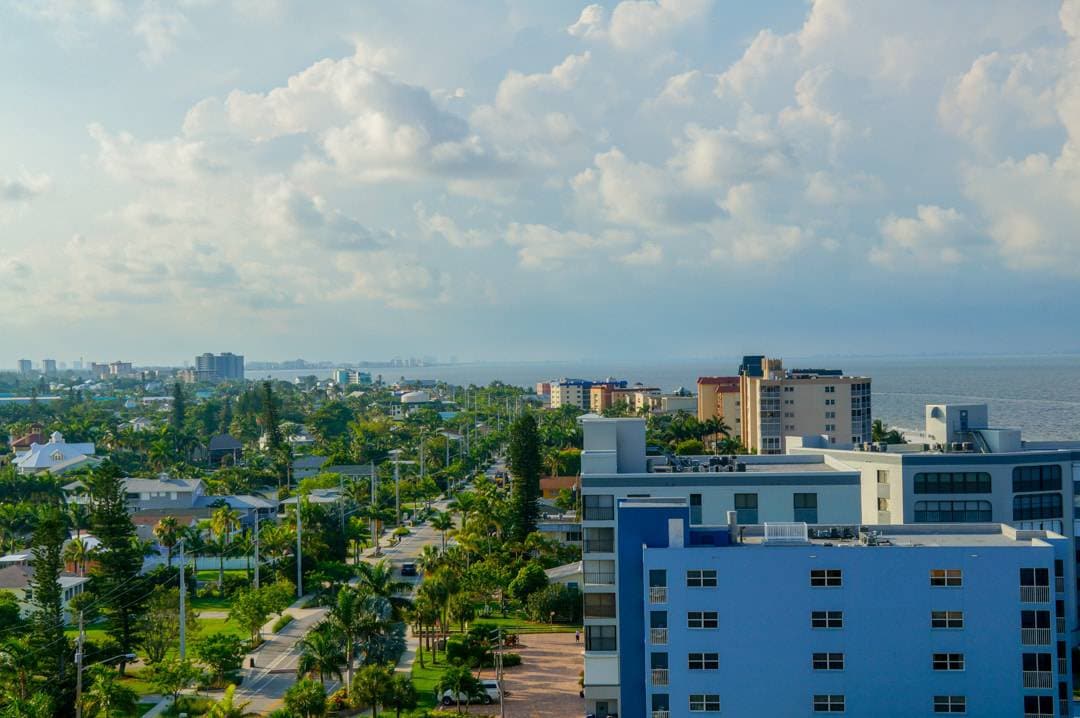 Pink Shell Beach Resort and Marina
Located at the tip of Fort Myers Beach on a long and wide white sand beach, the Pink Shell Beach Resort sits in the perfect location on the strip. It is just steps from Fort Myers Beach pier and Times Square shopping area. If you love long walks on the beach, you are looking at a 15-20 minute walk tops to these main attractions where you can enjoy the Fort Myers Beach life.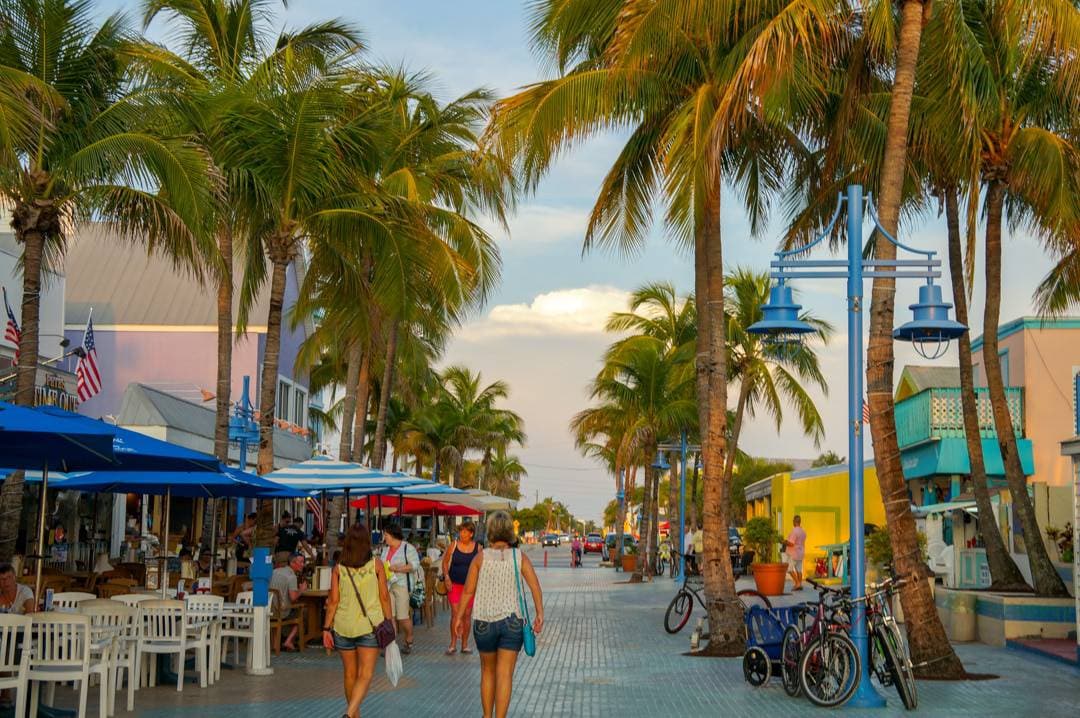 Its location is also ideal if you plan to cross the causeway and explore Sanibel Island. I can't imagine visiting the Fort Myers Beach area without a trip to the Island. For more on what to see and do on Sanibel Island see my post 3 Hours to Paradise: Things to do on Sanibel Island Florida.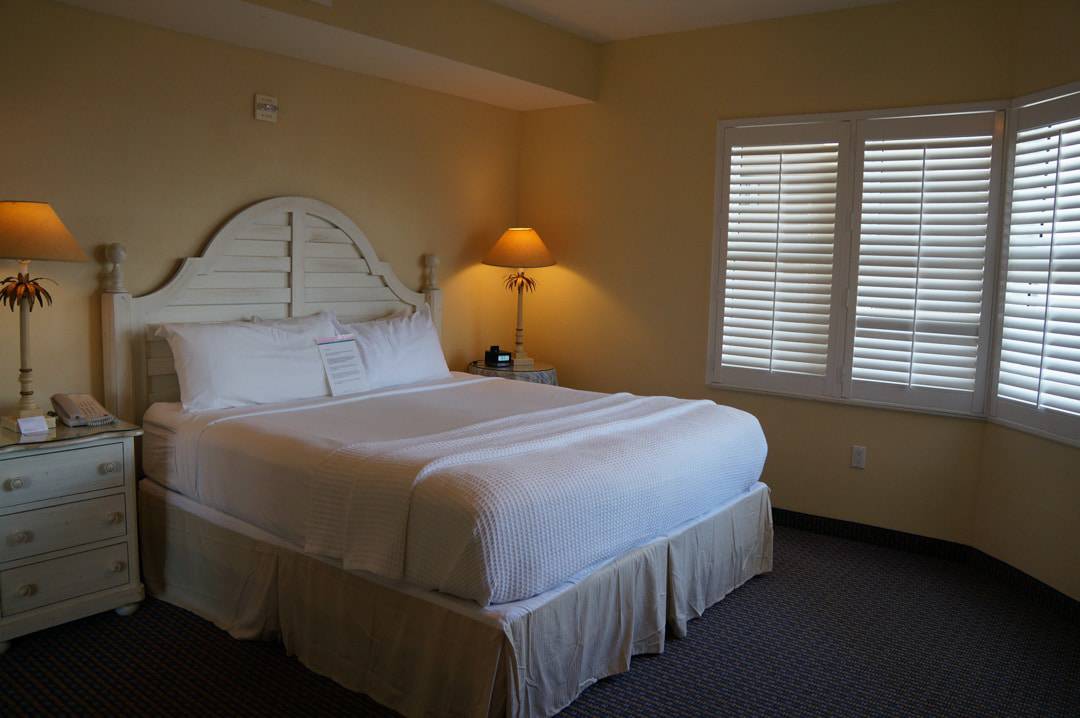 The Pink Shell Resort One Bedroom Studio
One of the great features of this resort is the beach facing units. It was like I had my beachfront condo complete with a screened in balcony overlooking the gulf.
Bedroom: The studio included a large bedroom with a King size bed and plenty of closet and wardrobe space.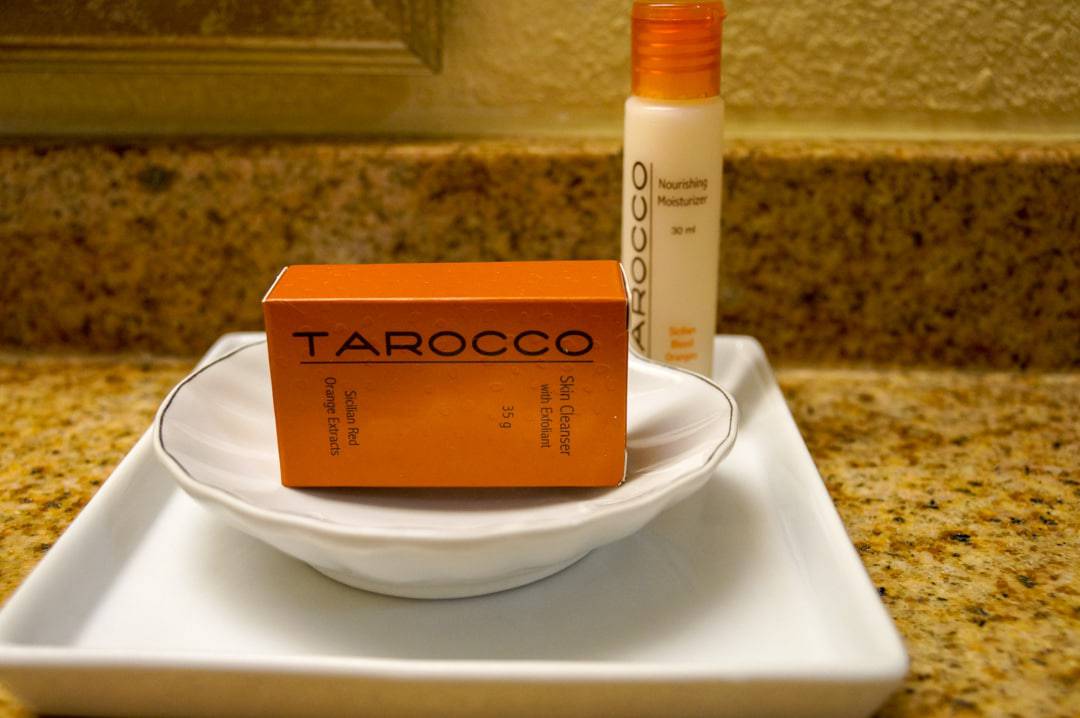 Bathroom: The bathroom was huge and included a shower stall and double sink counter. The hotel features Tarocco toiletries which had a lovely citrus smell, and overall great products to use during your stay if you are not packing your own.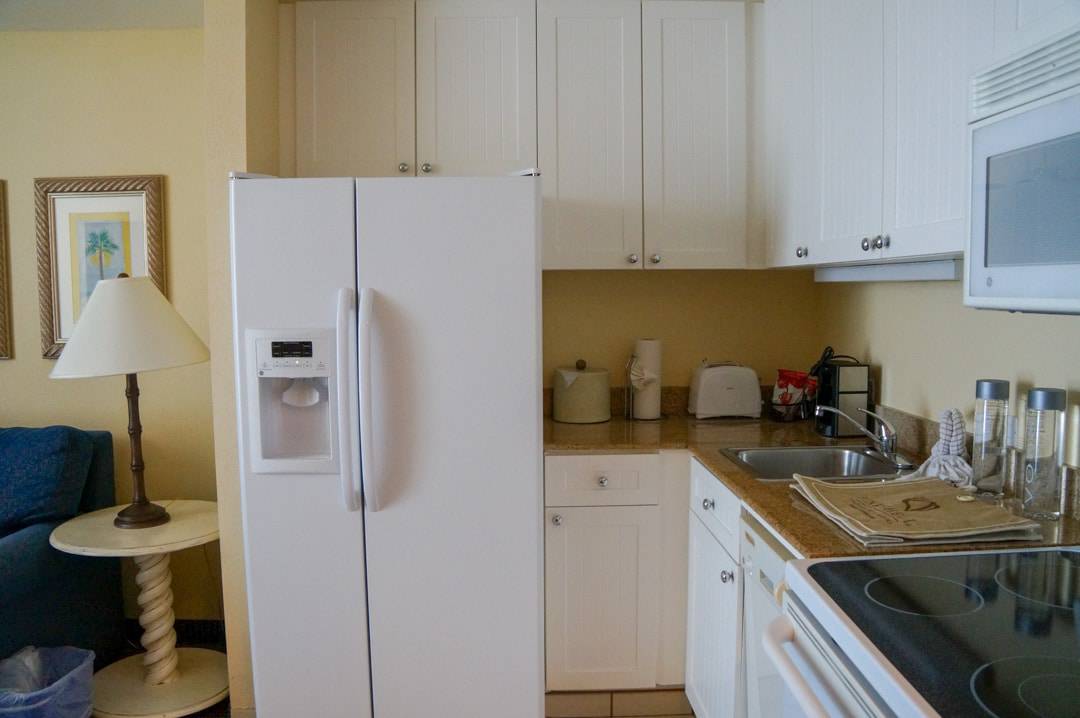 Kitchen: The suite had a fully equipped kitchen which made stocking up on food at the grocery store down the street super easy. This helps cut down on your food budget during your vacation. However, that said you must visit the Bayfront Bistro for dinner during your stay. See Foodies can Feast on Fine Dining Menu at Bayfront Bistro.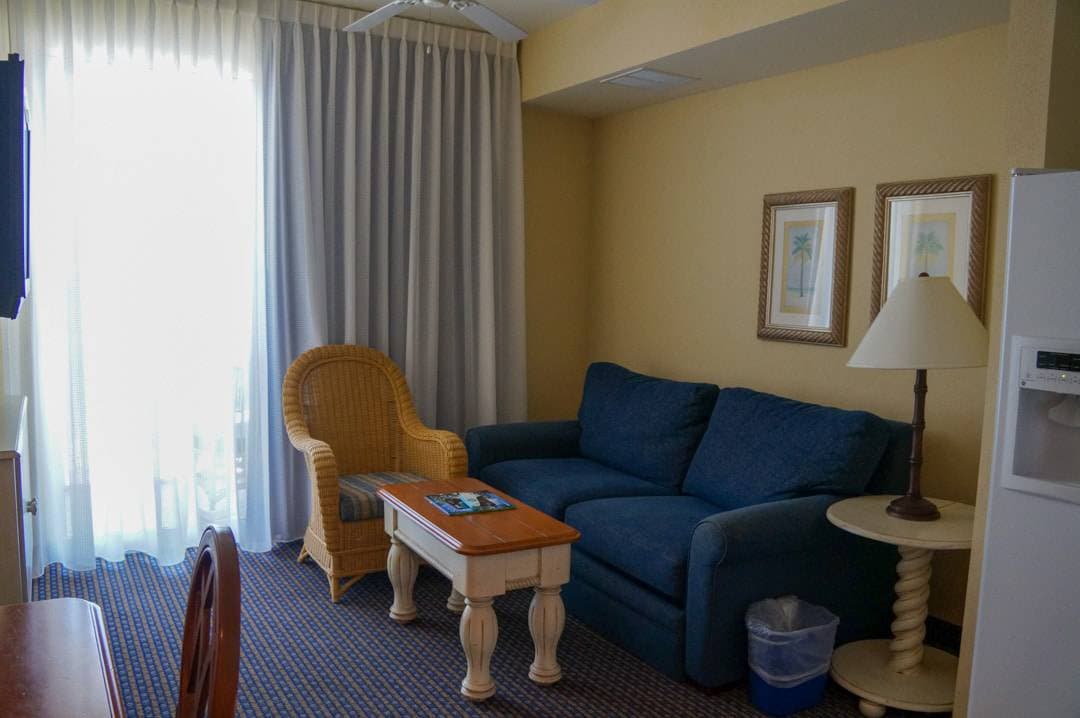 Living Space: The living room is shared with open concept kitchen and includes a sofa and coffee table. There are TVs in the living space and the bedroom. Honestly, I don't think I used either one!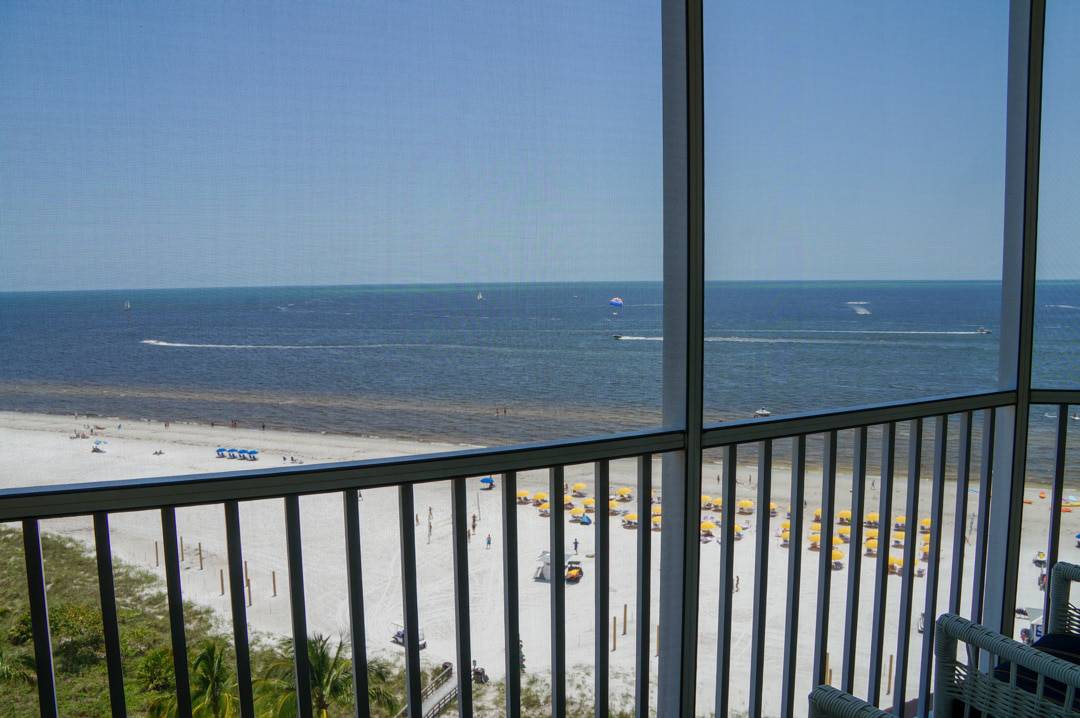 Screened Balcony: Outside the sliding glass doors from the living space was a small balcony with chairs where you can relax and enjoy the view without worrying about bugs.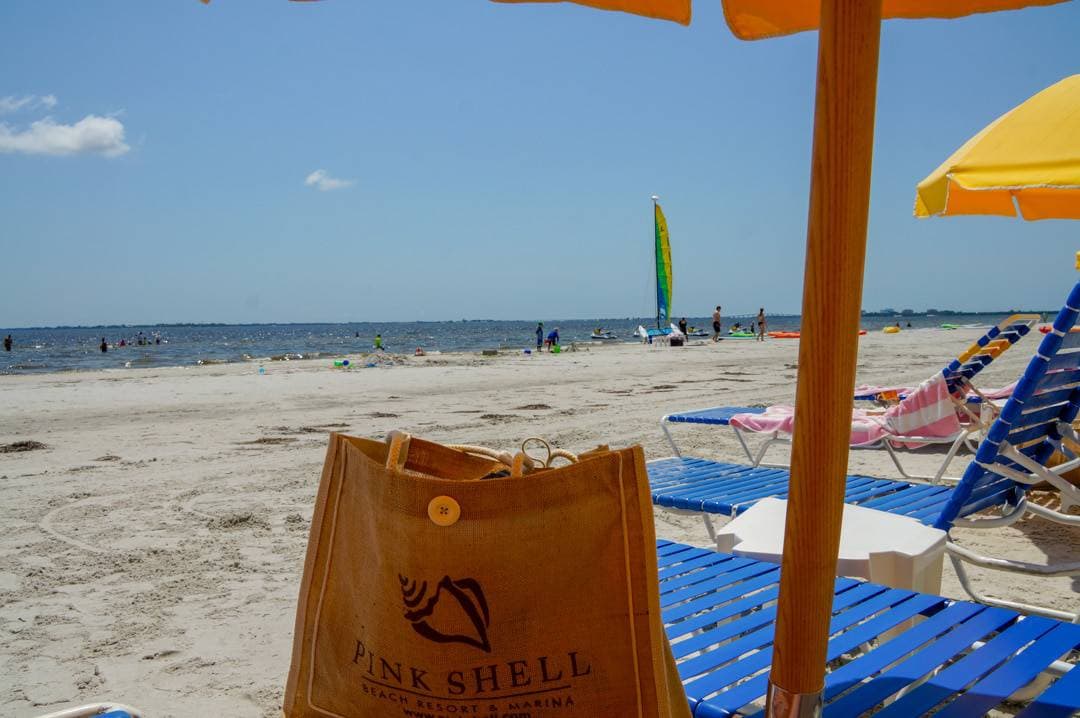 The Beach at the Pink Shell Resort
Before I get into all the resort amenities, let us talk about what you want to know. How's the beach at the Pink Shell Beach Resort and Marina?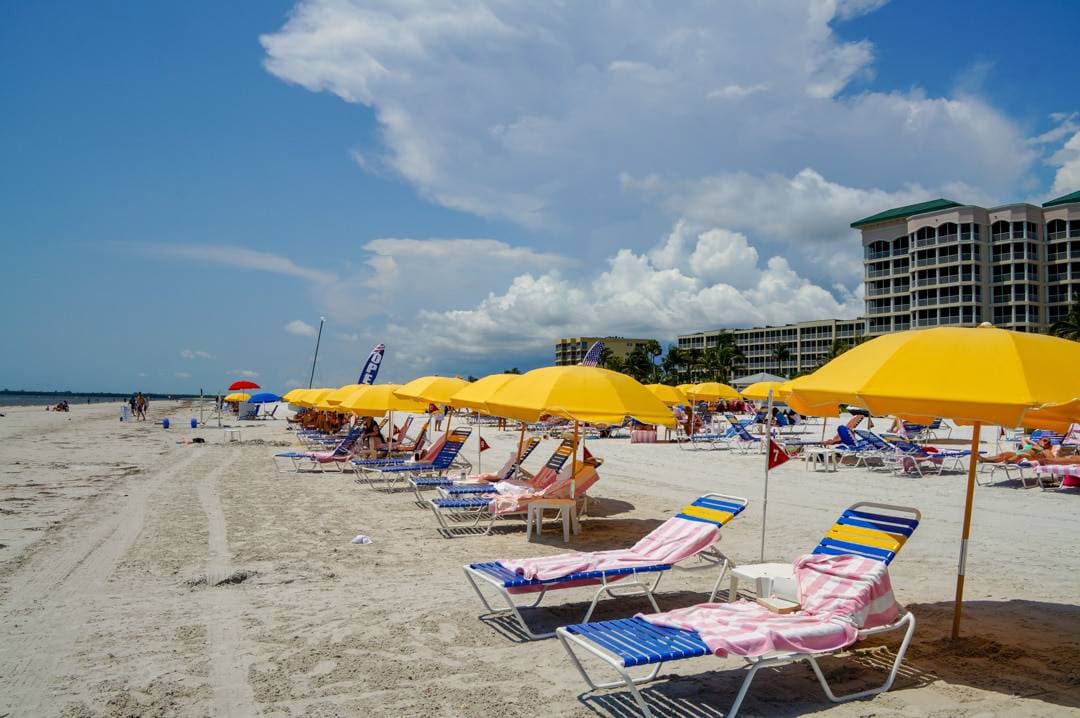 I'm happy to report you will not be disappointed. It is amazing. There are plenty of beach chairs, and the beach is broad and perfect for long walks.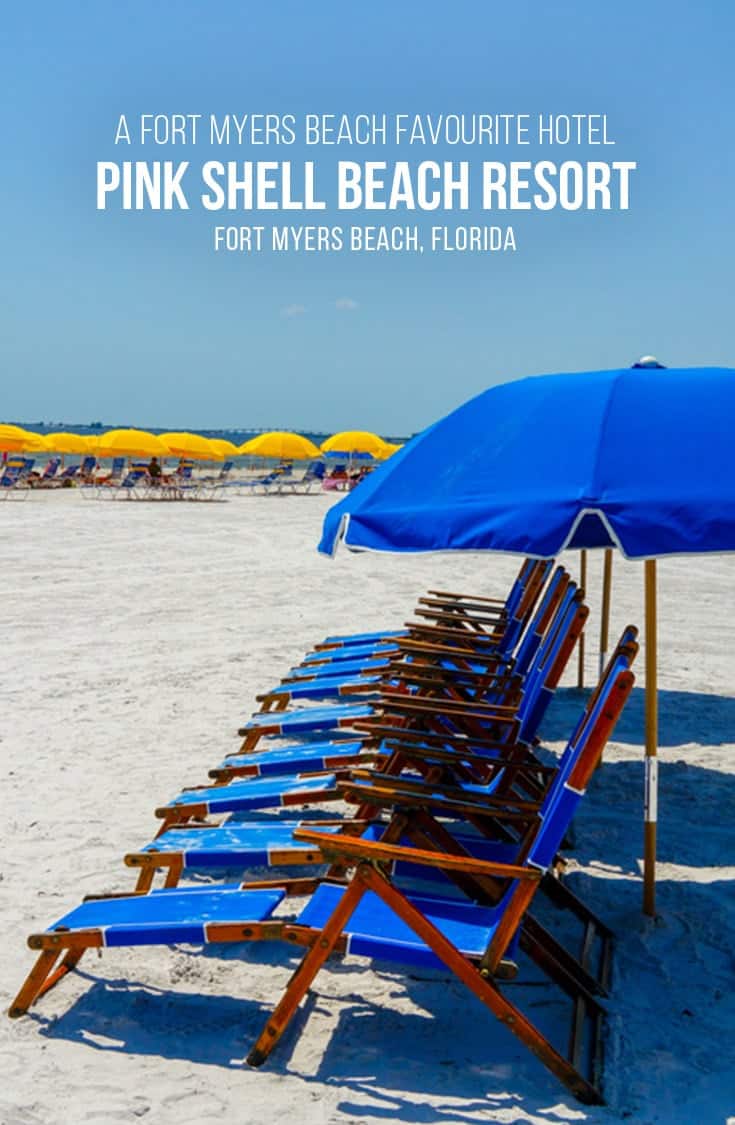 There are plenty of watersports and activities for everyone at the beach including paddle boards, catamarans and more.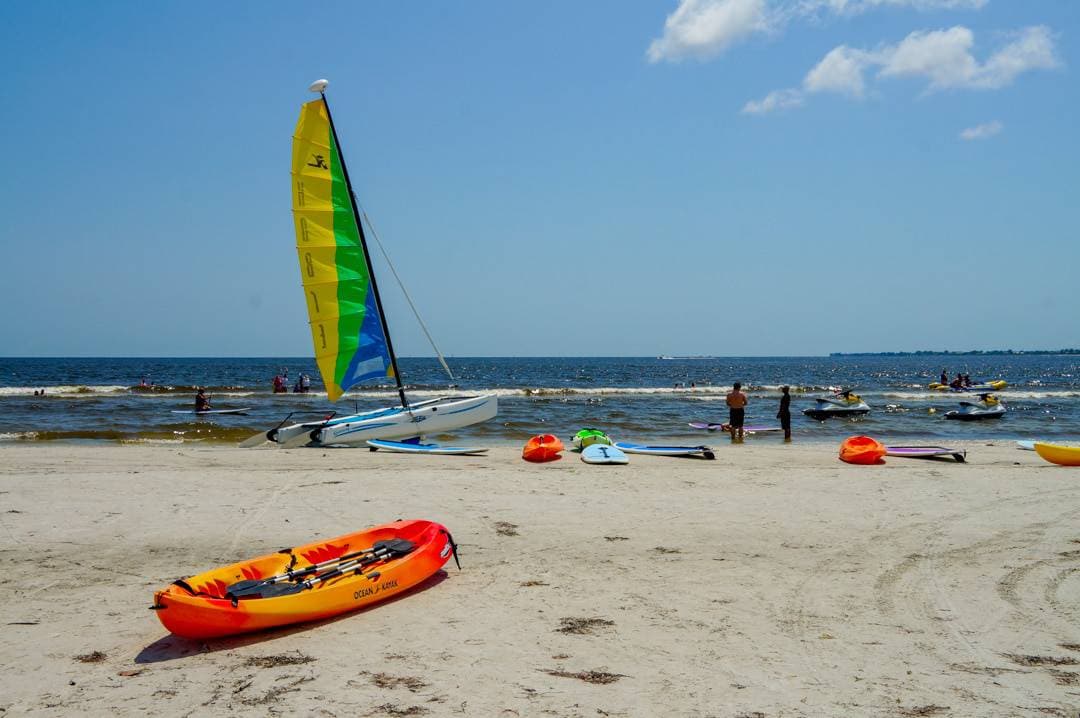 As I said, the location allows you to walk along the beach right onto Fort Myers Pier. Be sure to take in a sunset from the hotel beach; it is just spectacular. I couldn't get enough of it and made sure to catch it each night. For more on the Fort Myers Beach area, see my post, Sunny Dreams on the Beaches of Fort Myers and Sanibel Islands.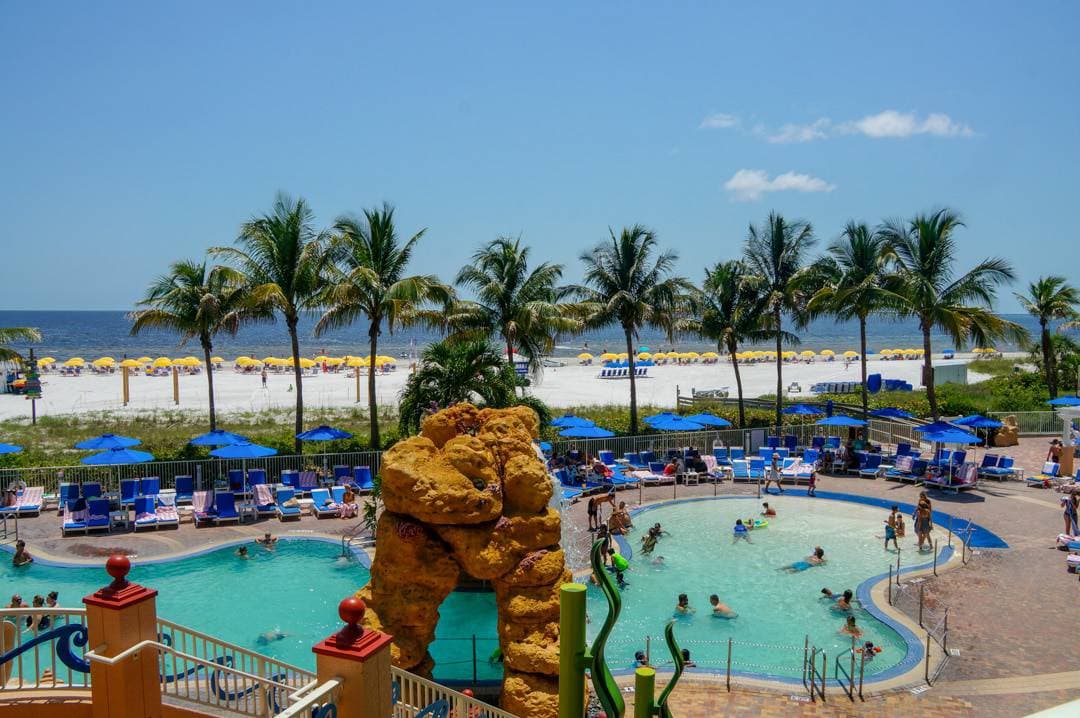 The Pink Shell Beach Resort Amenities
Main Pool
The large pool located in the front of the main building is a large family friendly pool with lots of activities and entertainment for the family.
The main bar Bongo's Bar and Grill serves up great cocktails and has some sandwiches and other casual fares to munch on.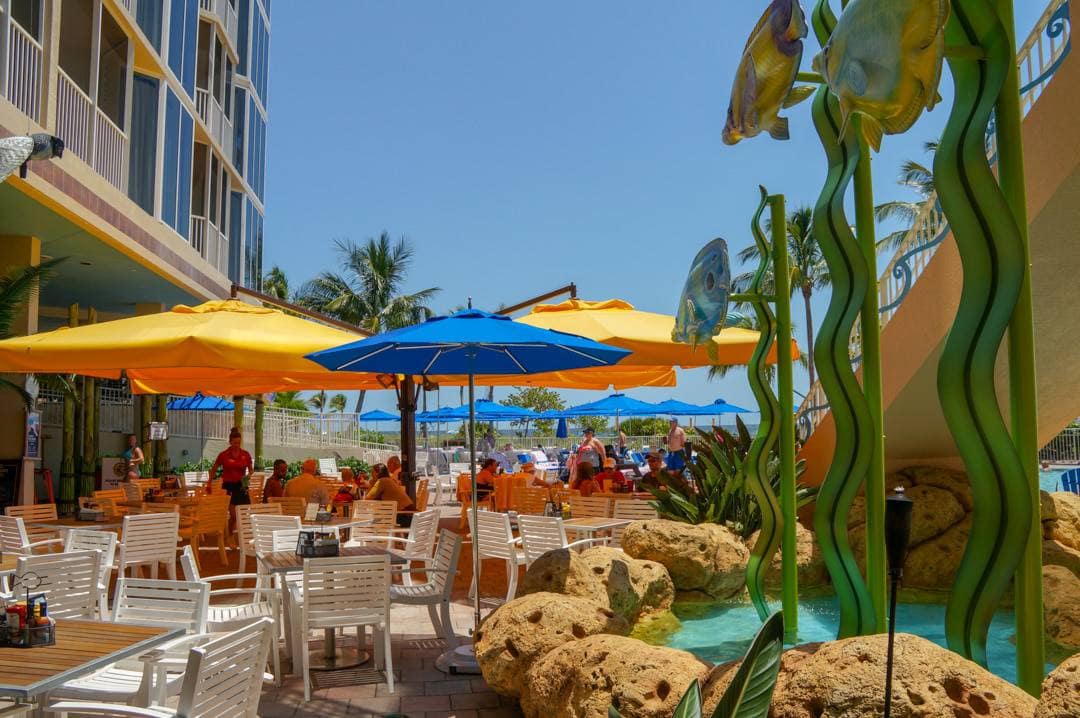 Adult Pool
Personally, I preferred the second and smaller pool at the resort. It was much quieter, had a bar of its own and was far less busy and crowded than the main pool. All other time I spent out at the beach.
Other Amenities
Of course, the resort also features a great fitness room with cardio machines and weights. I did not get a chance to eat in their Farm to Fork restaurant, but Jacks was great for breakfast. If you need it, they have a great little gift shop in the main lobby.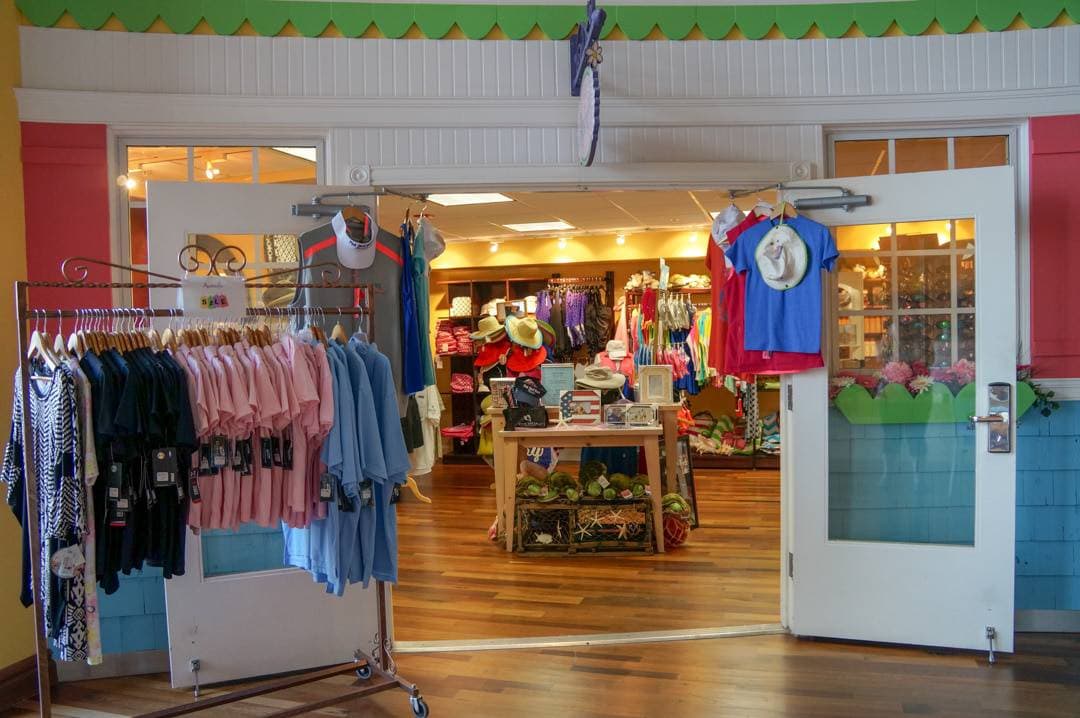 Overall I think the Pink Shell Beach Resort and Marina is perfect for families and those looking for the full-service resort with lots of amenities and features. However, if you prefer a smaller resort in a quieter part of Fort Myers Beach, their sister property The Sandpiper Gulf Resort might be an ideal fit. Check out my post Blissful Dream Beach View Suite at Sandpiper Gulf Resort.
Planning a trip to Fort Myers Beach and Sanibel? Here are some more great posts with things to do in the area: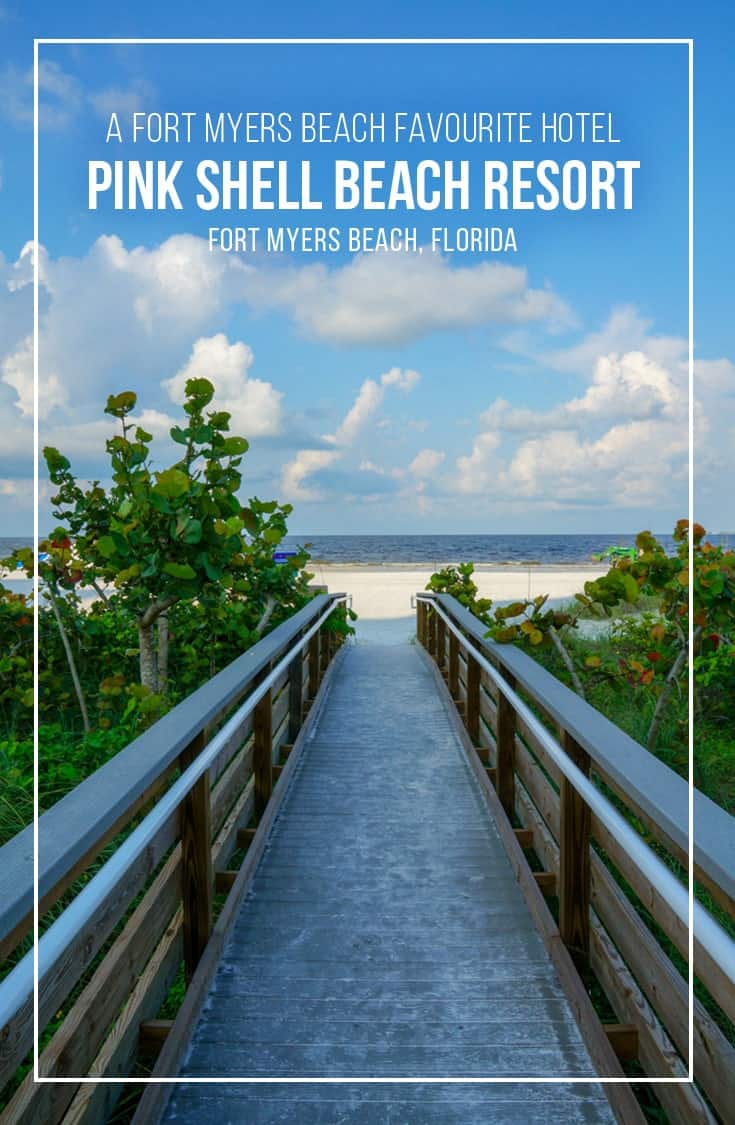 Travel assistance provided by The Beaches of Fort Myers & Sanibel Visitor & Convention Bureau, and the Pink Shell Beach Resort and Marina, however, the opinions expressed in this post are my own.