I'm a sucker for dinner on the patio, especially when the view is water and boats. This picture is the scene at Bayfront Bistro restaurant in Fort Myers Beach Florida. A beautiful harbour filled with yachts, a setting sun, and a delicious fine dining menu. It's a must stop if you visit Fort Myers Beach and worth the splurge.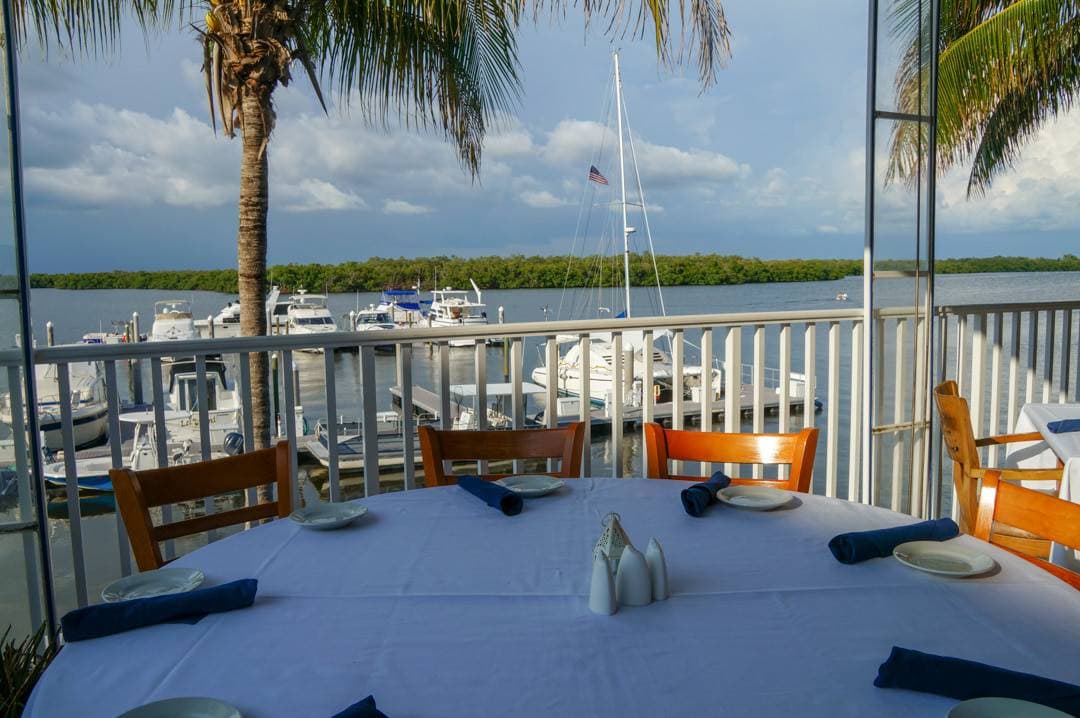 In my Fort Myers Beach wrap up post, I shared a list of places to see and where to eat when visiting the Fort Myers Beach area. Bayfront Bistro is at the top of my list of restaurants to splurge on for an excellent fine dining feast. If you can't brave the heat outside on the patio, dining inside is just as wonderful. The Bayfront Bistro features a fantastic view from inside the restaurant as well.

Dinner at Bayfront Bistro
We, however, decided to feast on the patio! With a table of 8 came a lot of variety including some amazing appetisers, fancy main courses and of who could say no to dessert?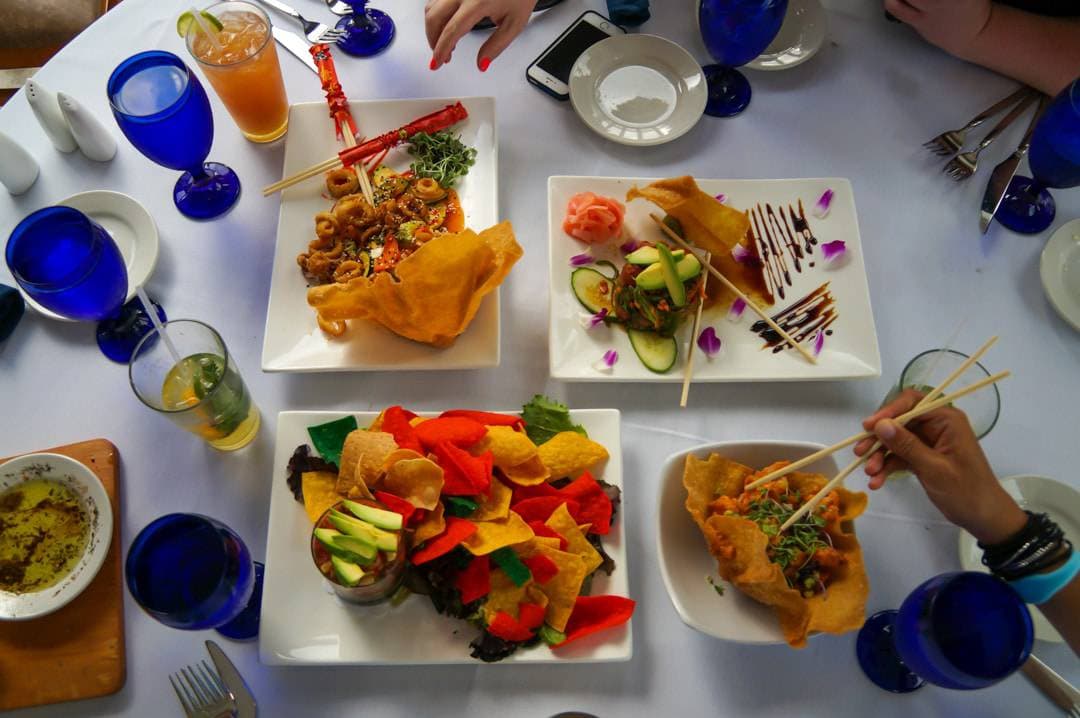 Appetizers at Bayfront Bistro
Up for a feast, we ordered five appetizer dishes to share at our table that started with the Spanish Ceviche. This ceviche was made with crab, shrimp, cilantro, jalapeño, onions & tomatoes, and was served with tri-color tortilla chips (seen in the photo above).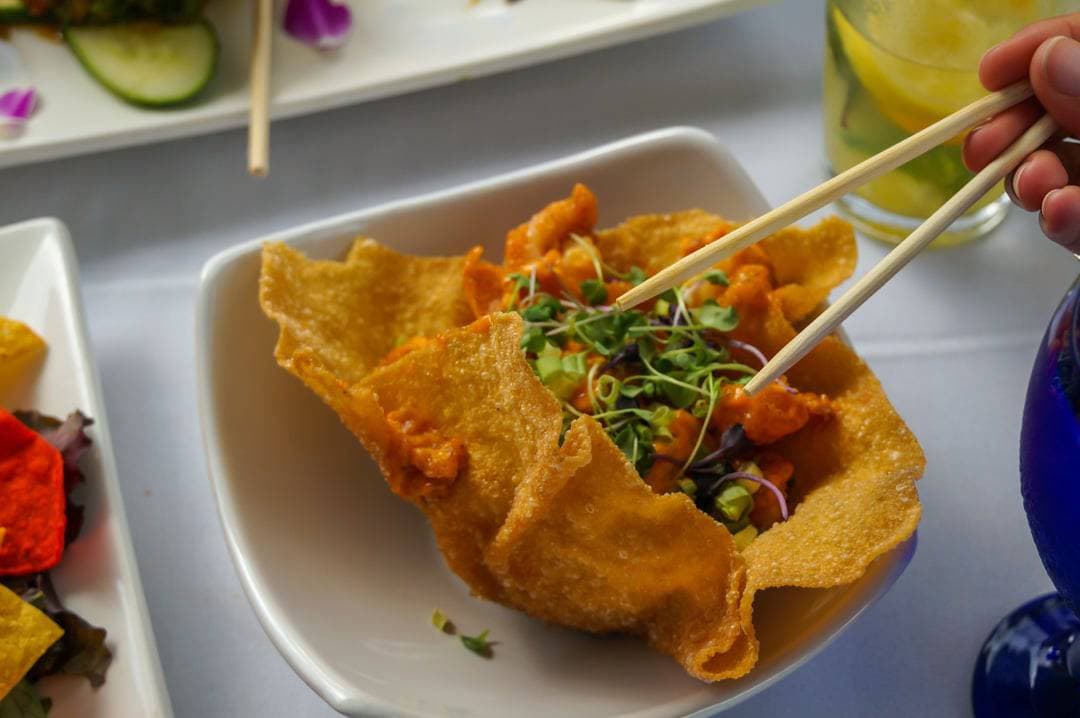 The Sweet Fire Shrimp appetizer came in a wonton bowl filled with shrimp coated in a spicy aioli.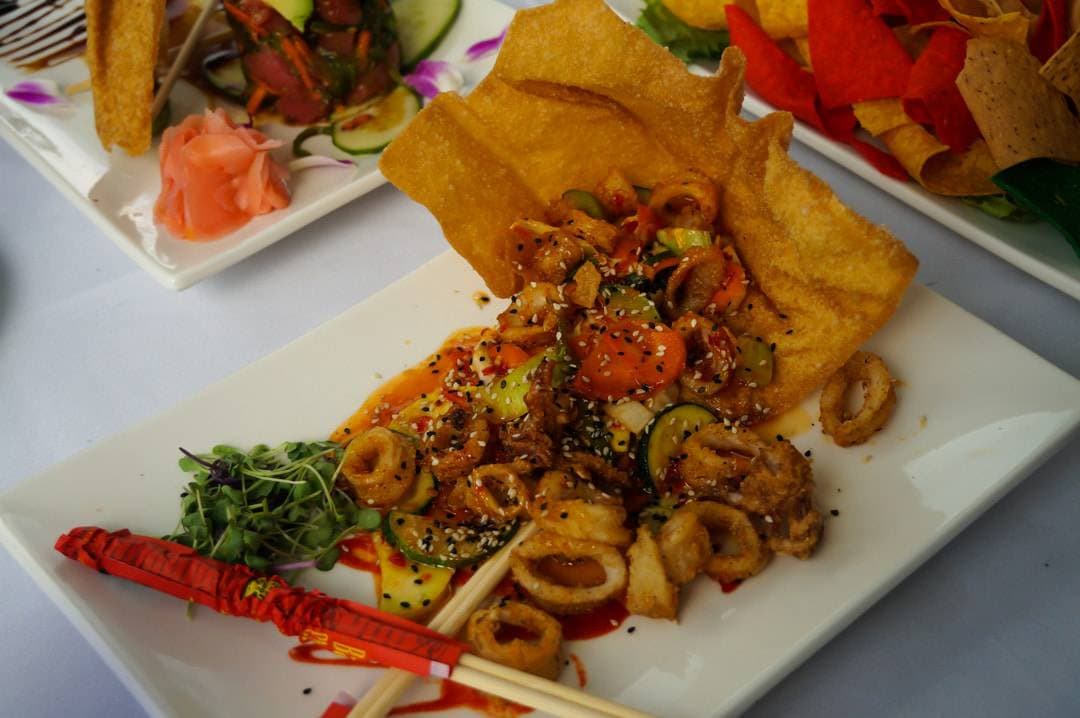 Another show stopper was the Asian Calamari. The calamari was served fried and tossed in a sweet chilli sauce, and also served in a giant wonton bowl.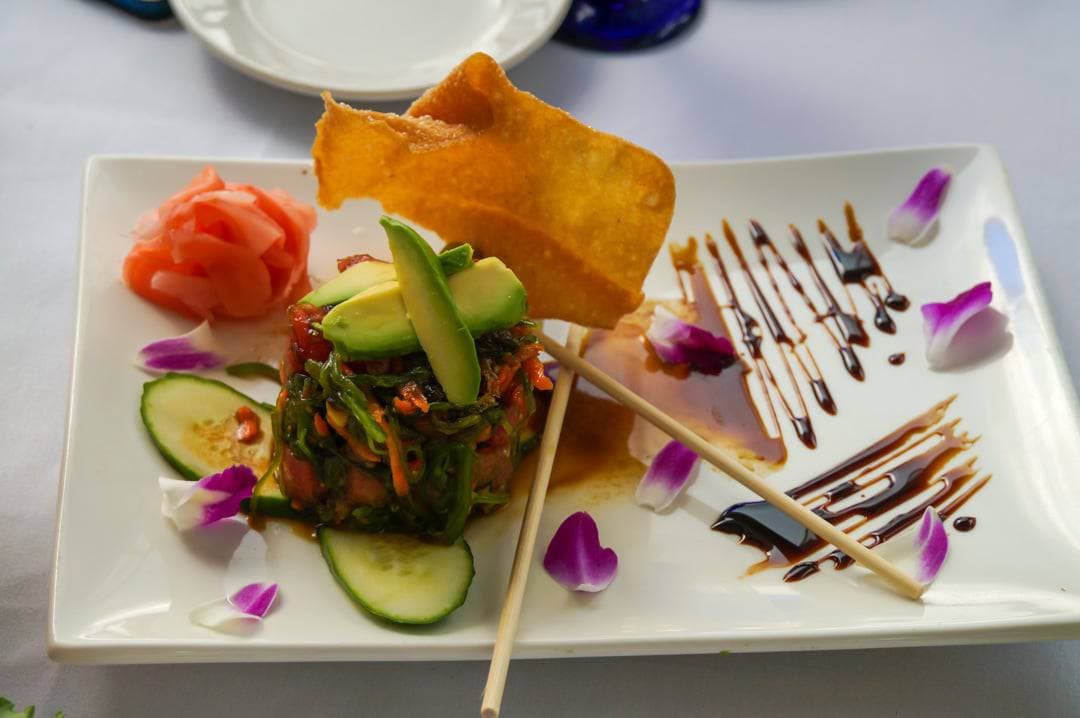 The Ahi Tuna Tartar was also a hit and was blended with cucumber, avocado, carrots & seaweed salad and had a lovely Japanese sweet chilli soy sauce drizzled over it.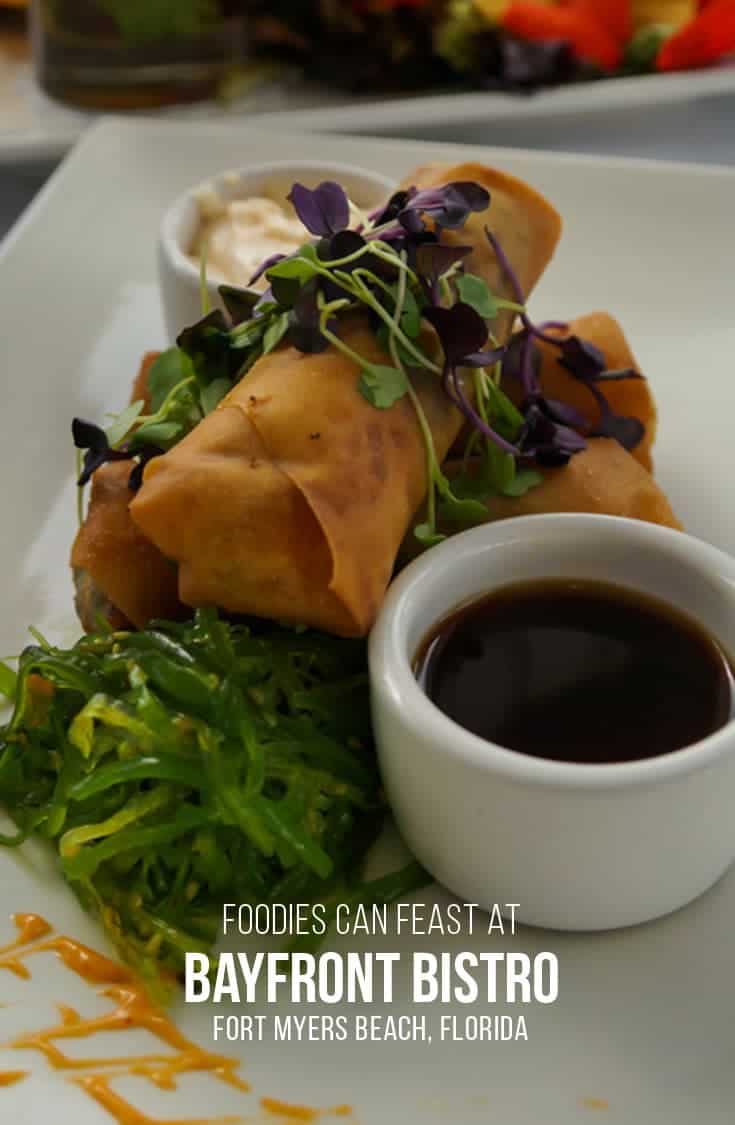 The Bistro Spring Rolls were a vegetable spring roll served with ponzu sauce and honey ginger aioli.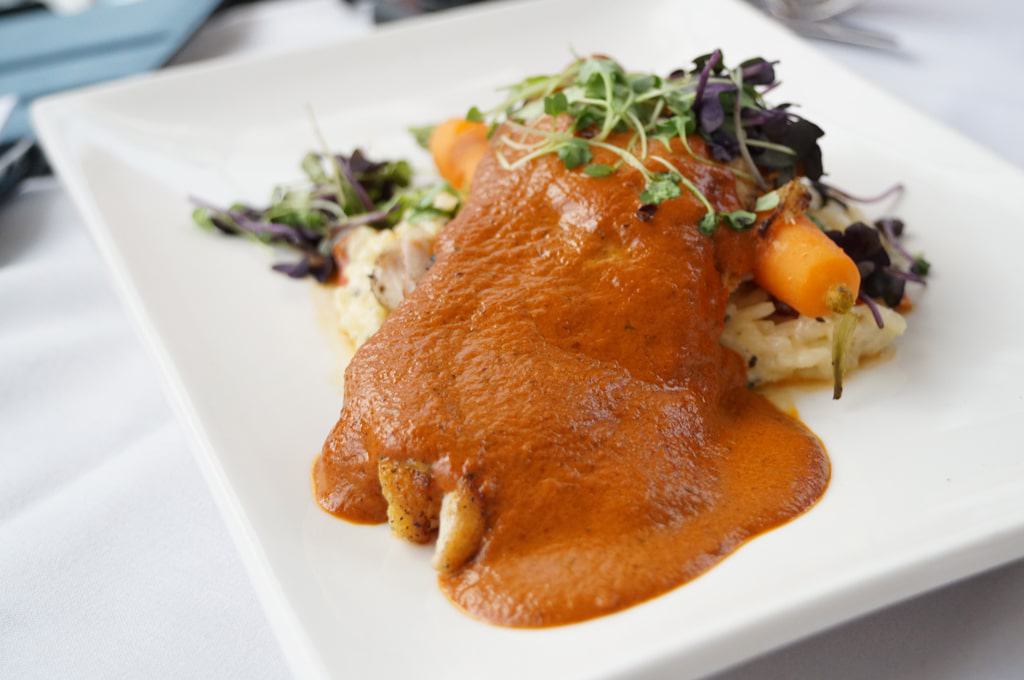 Main Dishes
American Red Snapper: Pan seared red snapper was served with carrots and sundried tomato basil risotto and finished with a roasted red pepper and tomato cream sauce.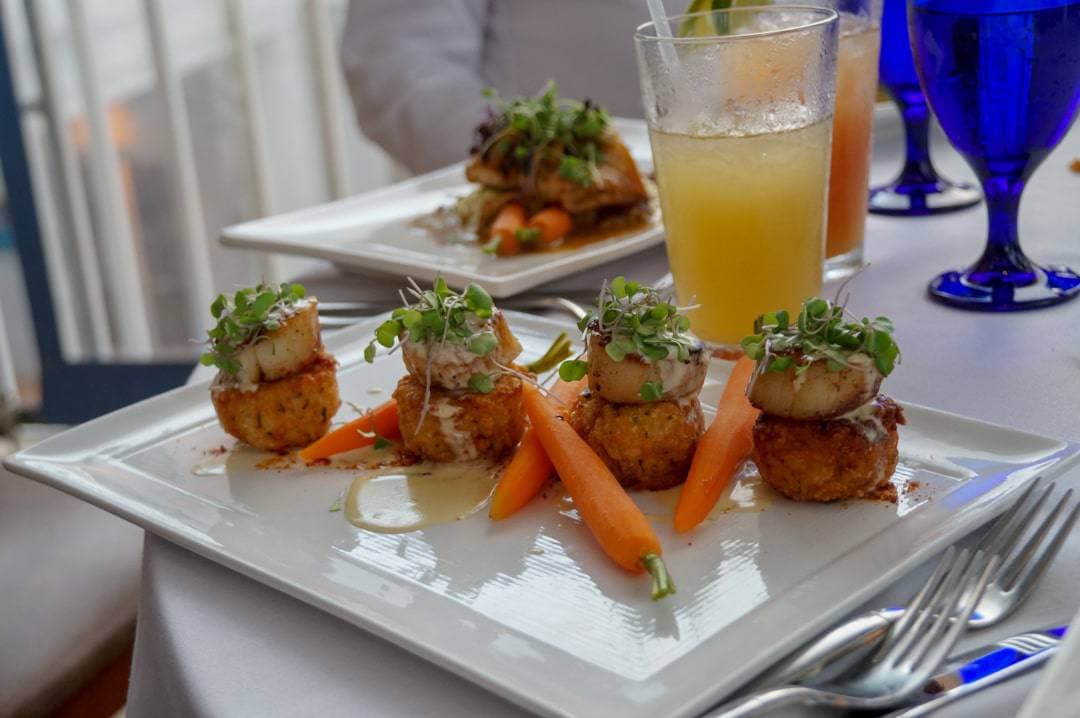 Diver Scallops: Pan-seared diver scallops with manchego & herb risotto, finished with a parmesan tuille and pear beurre blanc sauce.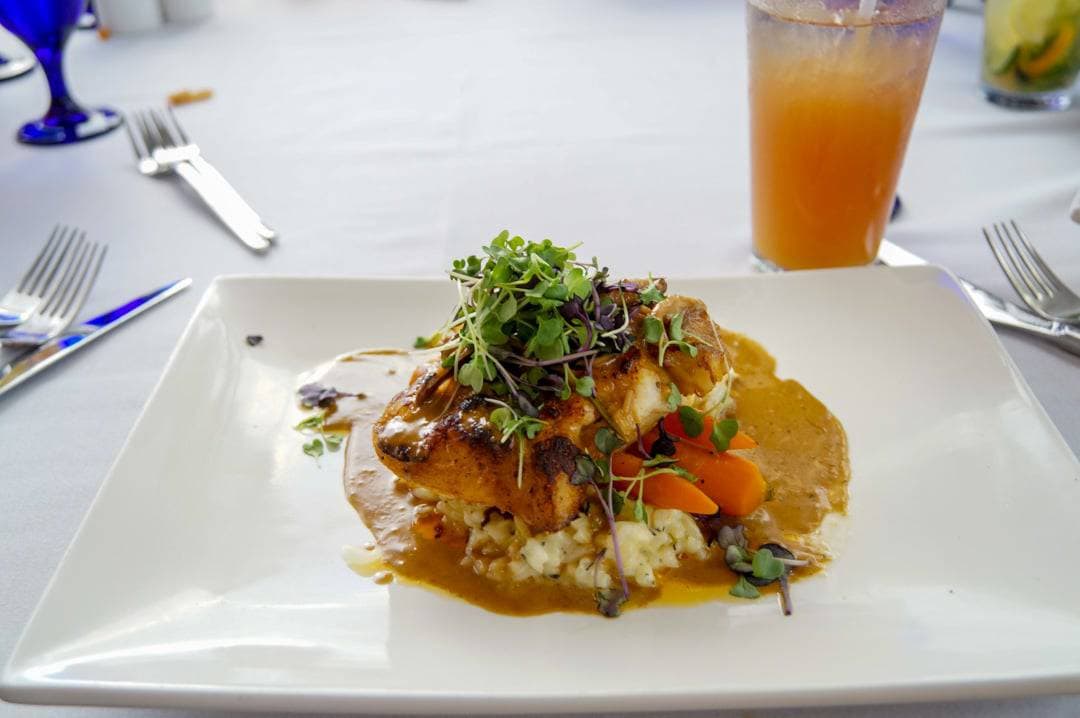 I ordered this grouper special which included pan seared black grouper served with herbed risotto and steamed carrots.

Dessert
I'm a sucker for chocolate lava cake. This gooey cake was served a la mode with homemade vanilla ice cream.
Plan your Fort Myers Beach vacation at  www.FortMyersSanibel.com.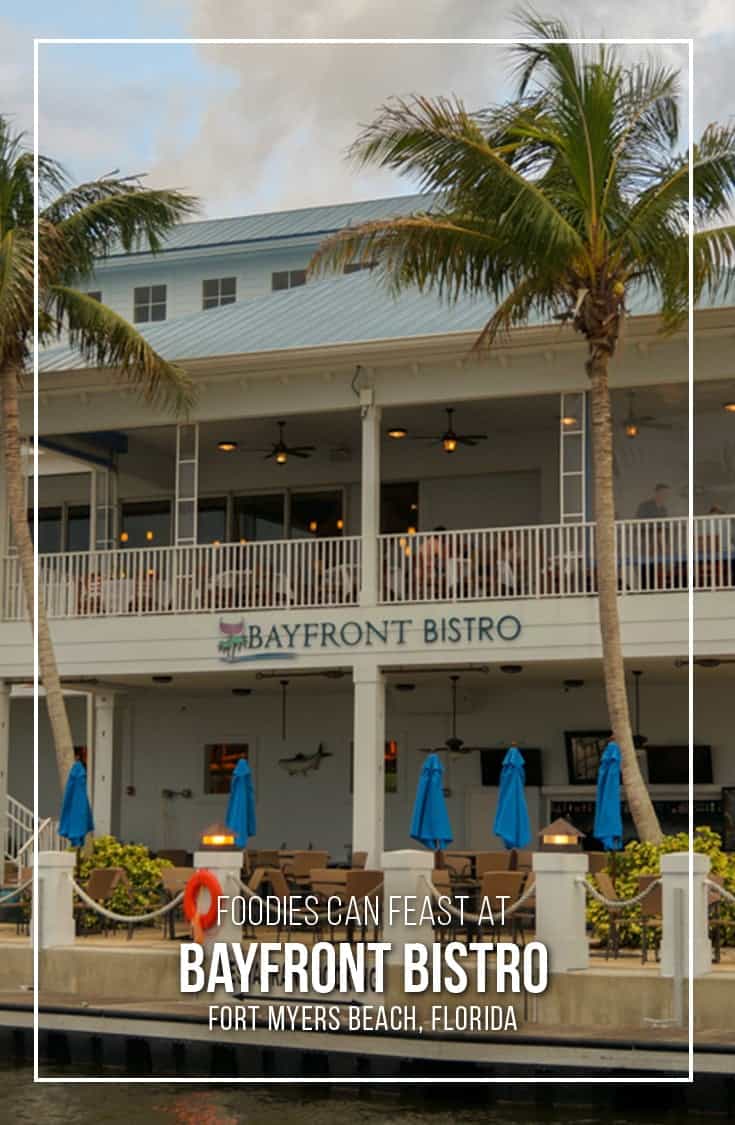 Travel assistance provided by The Beaches of Fort Myers & Sanibel Visitor & Convention Bureau,  and Bayfront Bistro, however, the opinions expressed in this post are my own.