This article may contain affiliate links. Clicking on or purchasing products we recommend through a link may earn a small commission. Read our disclosure and privacy policy page for details. *COVID-19 TRAVEL ALERT – Travel recommendations offered on this site are not to encourage you to travel against travel advisories.
When in Fort Myers Beach Florida, one has to cross the causeway onto the Sanibel Islands. During our Fort Myers Beach vacation, we made a couple of trips to experience some of the islands' attractions. In this post, I have a list of things to do in Sanibel and Captiva Islands.
Dream it.
A paradise of white sand beaches, great food, lots to do and the best part, it is a short 3-hour flight away from Toronto. My new favourite Florida dream beach vacation is the Beaches of Fort Myers and Sanibel Islands and here is why. The beaches are extraordinary, and there are beautiful sunsets every night and a variety of attractions that appeal to everyone.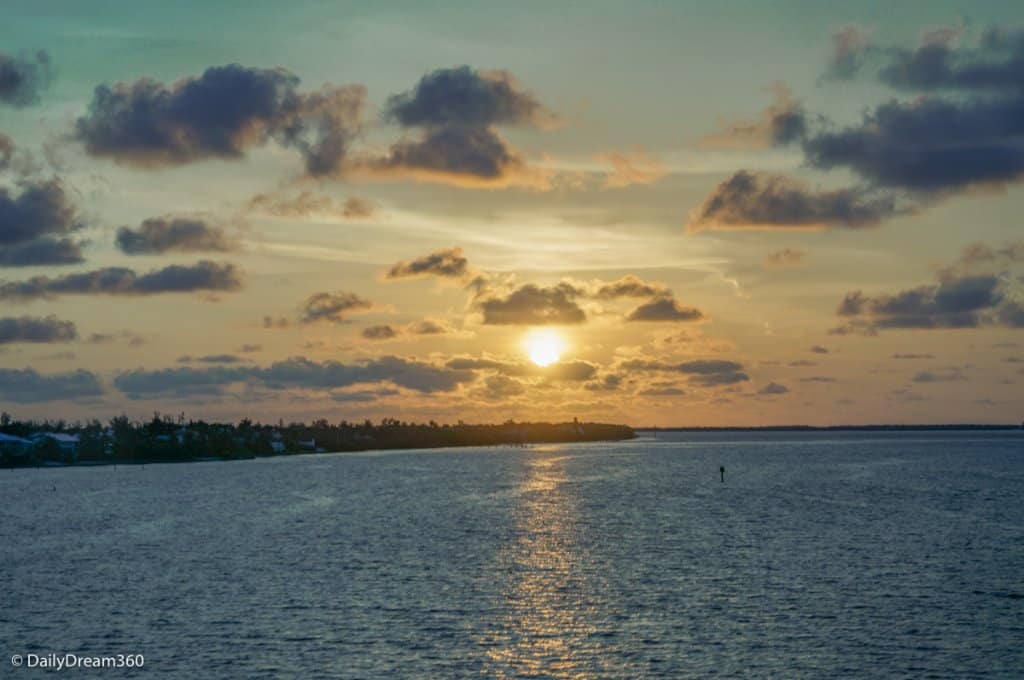 Plan it.
Getting to Sanibel and Captiva Islands Florida
Sanibel Through Southwest Florida Airport
You'll fly to Fort Myers Beach via Southwest Florida International Airport. Depending on your city of origin, you'll find both direct and connecting flights. 
Drive to Sanibel via Fort Myers Beach
You can drive to Florida and connect to I-10 and 1-95 from the I-75 for the best Southwest Florida route. Once in Fort Myers, a quick 45-minute drive will get you from the mainland to the island. You will drive across the 3-mile long Sanibel Causeway and enjoy some breathtaking views along the way.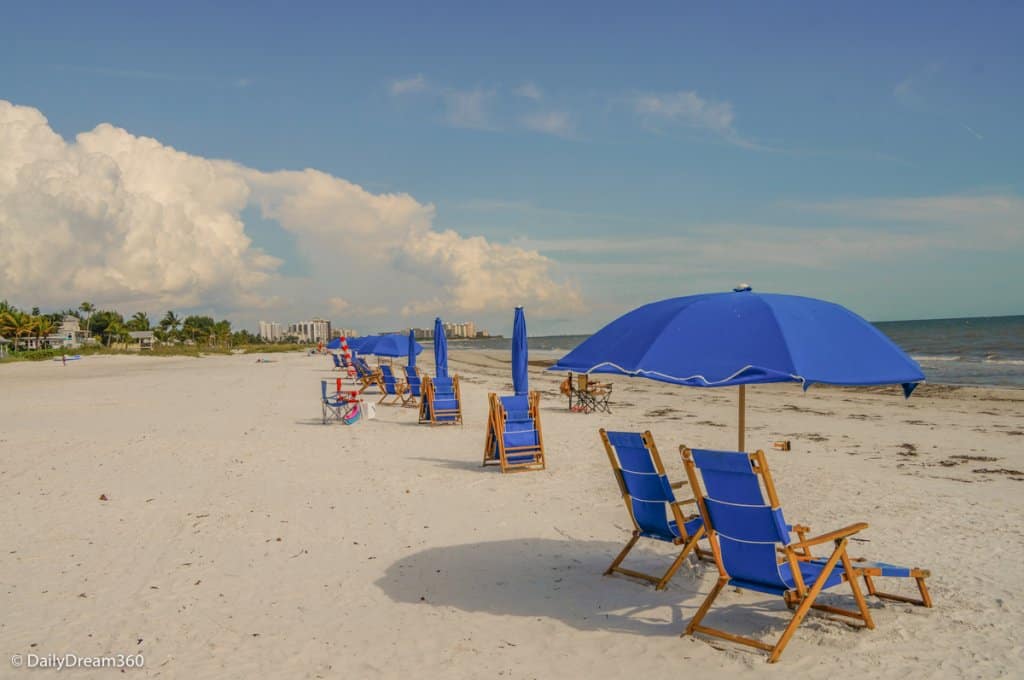 Where to Stay Hotels Near Sanibel and Captiva Island
Both hotels I stayed at were actually on Fort Myers Beach and not on Sanibel Island. I recommend the Pink Shell Resort, was it is located close to the causeway.
Check Reviews and Rates: Tripadvisor | Expedia | Hotels.com
Read more: A Fort Myers Beach Favourite, the Pink Shell Beach Resort.
This location made trips across to Sanibel Island very easy. The Sandpiper Gulf Resort is a quieter and more low-key property a bit further down Fort Myers Beach.
Check Reviews and Rates: Tripadvisor | Expedia | Hotels.com
Read more: Oceanview Suite at the Sandpiper Gulf Resort.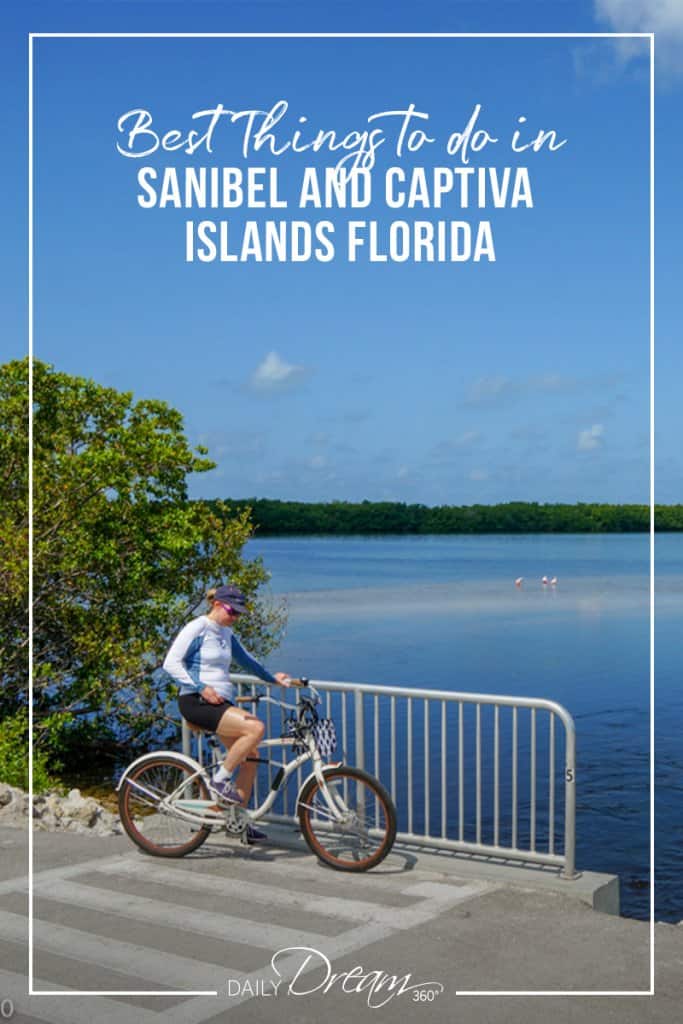 Live it.
About the Sanibel and Captiva Islands Florida
Sanibel and Captiva Islands may seem like a luxury paradise for the super-wealthy and celebrity crowd. Still, upon further investigation, these laid-back Islands have a casual beach vibe that everyone will love. There is plenty to see on the islands, making Sanibel the perfect complement to a vacation in Fort Myers Beach.
Read More: Things to do in Fort Myers Beach.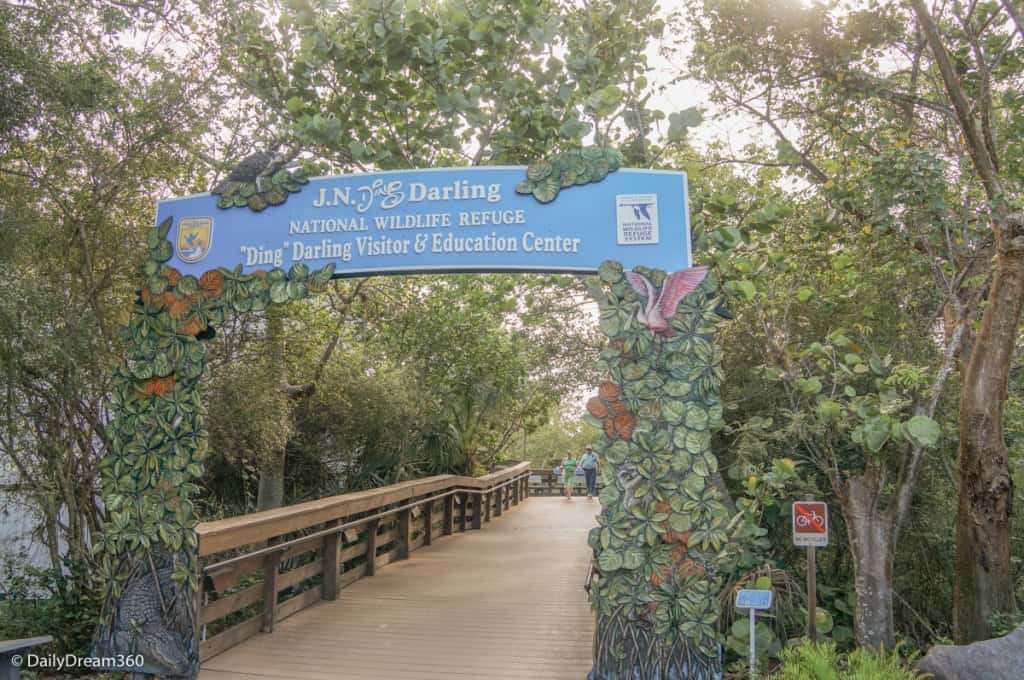 Things to do in Sanibel Island Florida
J.N. Ding Darling National Wildlife Refuge
I never knew how much fun bird watching could be. In a 90-minute tram tour through J.N. Ding Darling National Wildlife Refuge, I saw some fascinating birds and a park that I'd love to revisit. This Sanibel Island attraction is filled with things to do and see.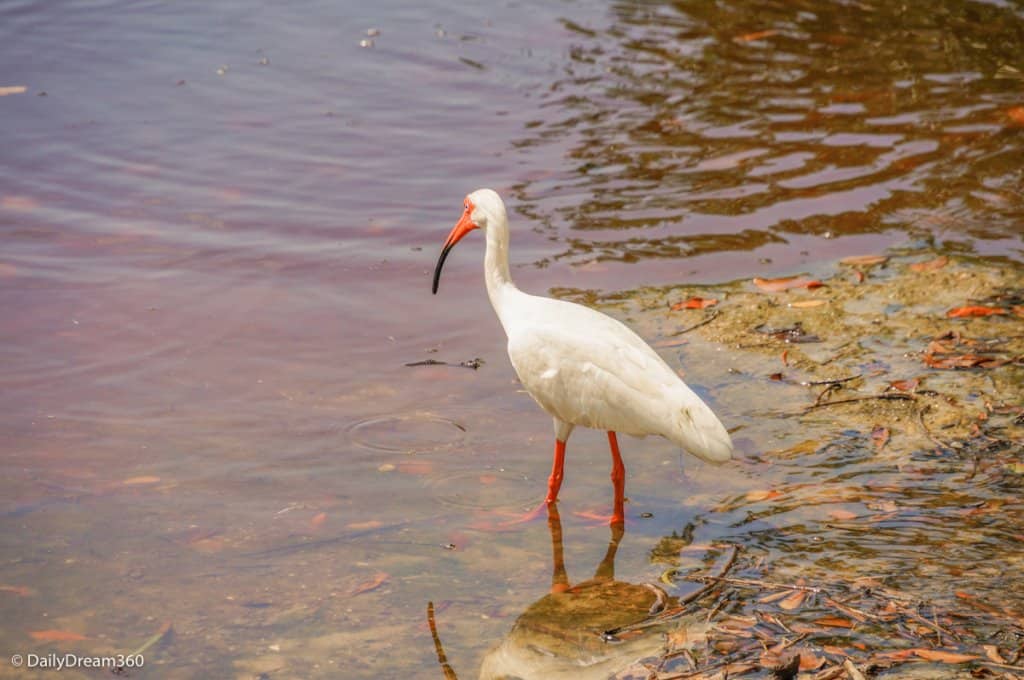 Aside from bird and animal watching, the educational centre has numerous interactive displays about their mission to preserve the region's animals and the environment. There you will get a sense of which birds to keep an eye out for during your tram tour.
The park is also a haven for hikers, bikers and fishers. There is more to do at this park than you will be able to do in just one day. For more information and attraction, reviews click here.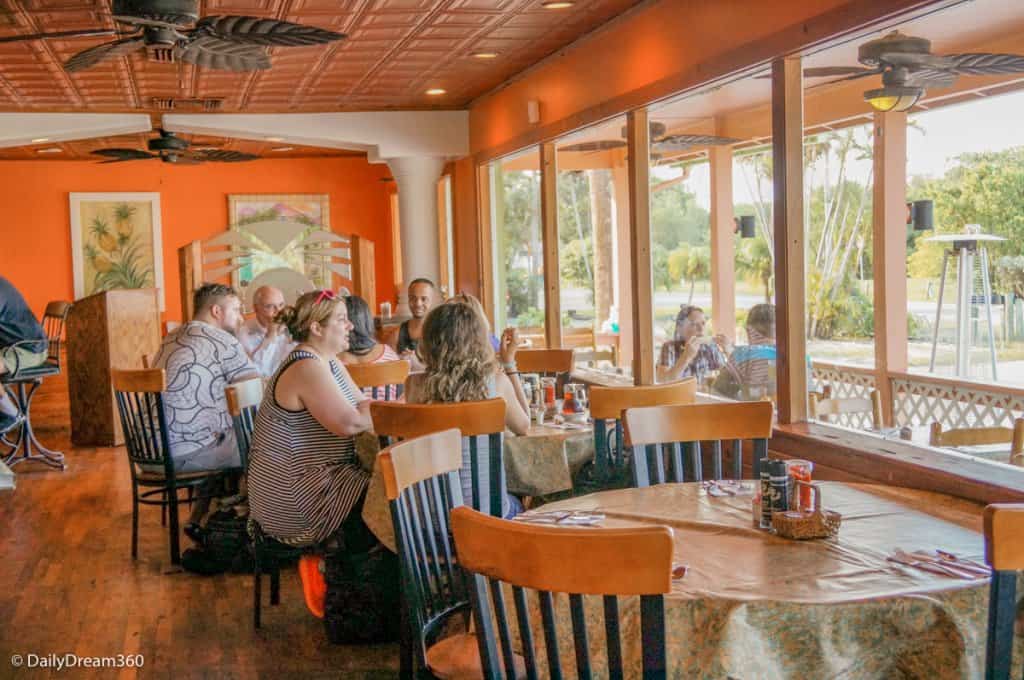 Breakfast or Lunch on Sanibel Island
Sunset Grill
I have two great spots to hit for breakfast or lunch on the island. The Sunset Grill is a favourite stop on the island for locals and serves up a vast menu of breakfast dishes. For more information and reviews click here.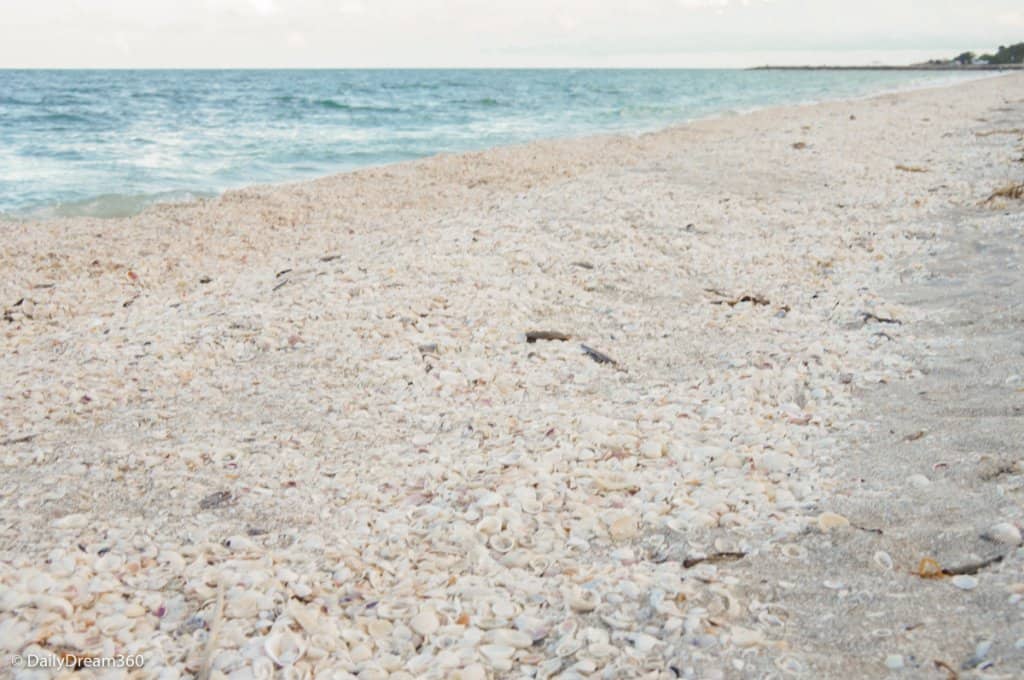 Sheller's TIP: Across the street from the Sunset Grill is a long beach filled with Shells. Pack a shovel and bucket and be sure to cross the road carefully and grab some. Here is a photo I got before being dragged off the beach without any shells.
Read more: Dream of Shells? Best Shelling Beaches in Florida are on Sanibel Island.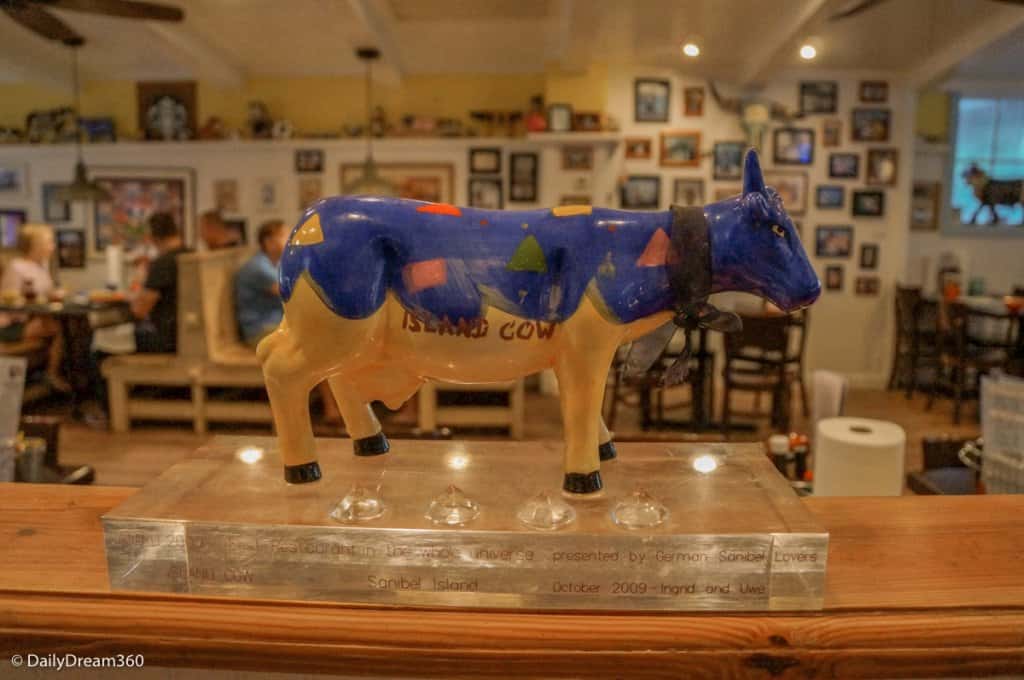 Island Cow Restaurant
If you love themed restaurants with lots of character and great food, then you will enjoy the Island Cow Restaurant. The cow inspired decorations are found inside and out, and this place will be hard to miss when driving by. More information and reviews here.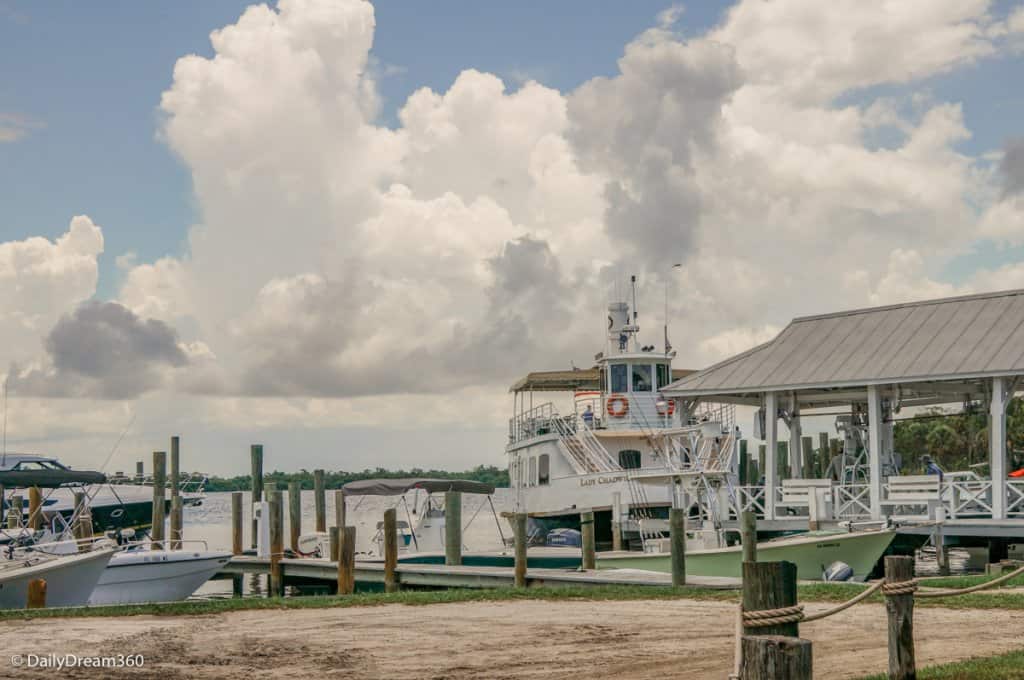 Things to do in Captiva Island Florida
Morning Cruise to Cabbage Key
Drive to the South Seas Island Resort on Captiva Island. In front of the resort is the Yacht Harbour Marina, one of Captiva Cruises' departure points. There you will be able to join the half-day cruise to Cabbage Key.
On the boat ride over to the island enjoy cocktails in the sun and listen to the Captain's stories about the route and life on Sanibel and Captiva islands.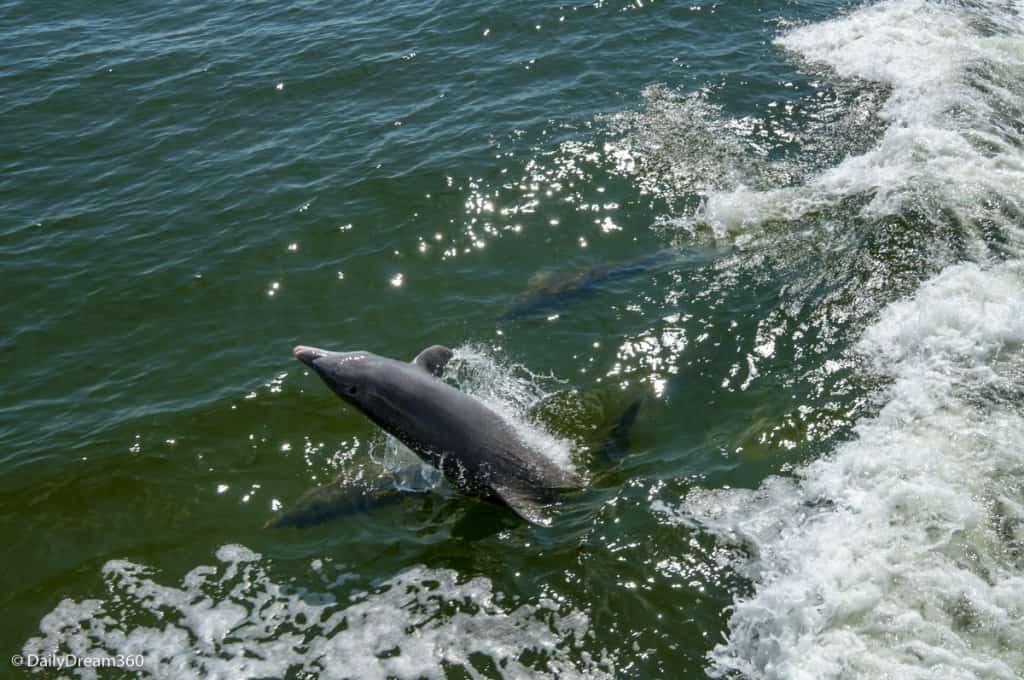 During the boat trip, keep an eye out for dolphins who will follow alongside the ship during your journey. It was a lovely day in the sun that included lunch at Cabbage Key Restaurant on the island.
Read more: See Captiva Cruises Reviews.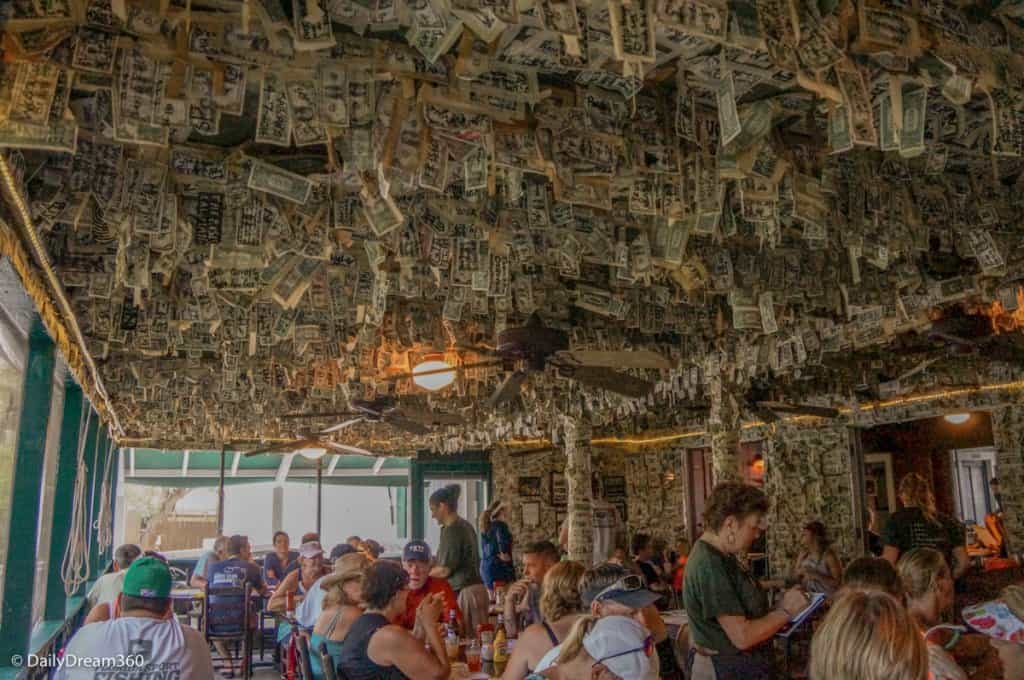 You have to get to this Captiva Island restaurant by boat, but Cabbage Key Restaurant is known for two things: the first is Jimmy Buffett's song "Cheeseburger to Paradise," and the second, all the money hanging on the walls. On a super hot day, it was nice to sit inside the air-conditioned restaurant and enjoy a nice lunch. Ask your server for some tape and a marker and add your dollar bill anywhere you like. The money that falls from the ceiling or wall is collected and given to charity.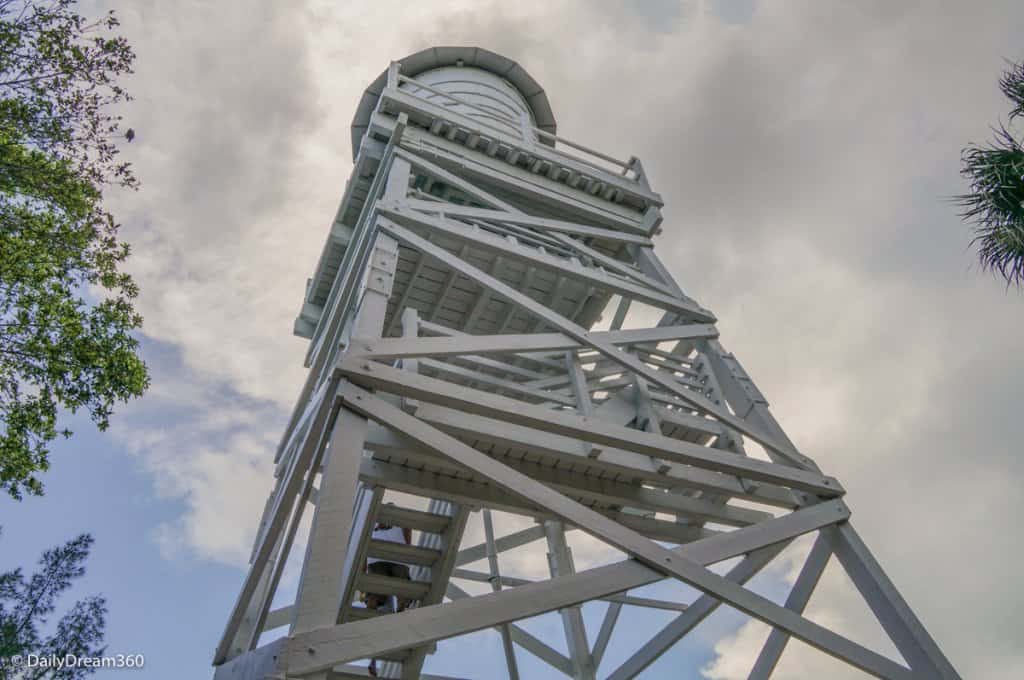 After lunch, I had a lovely walk along the trails on Captiva Island before we had to board the boat for the ride back to Captiva Island.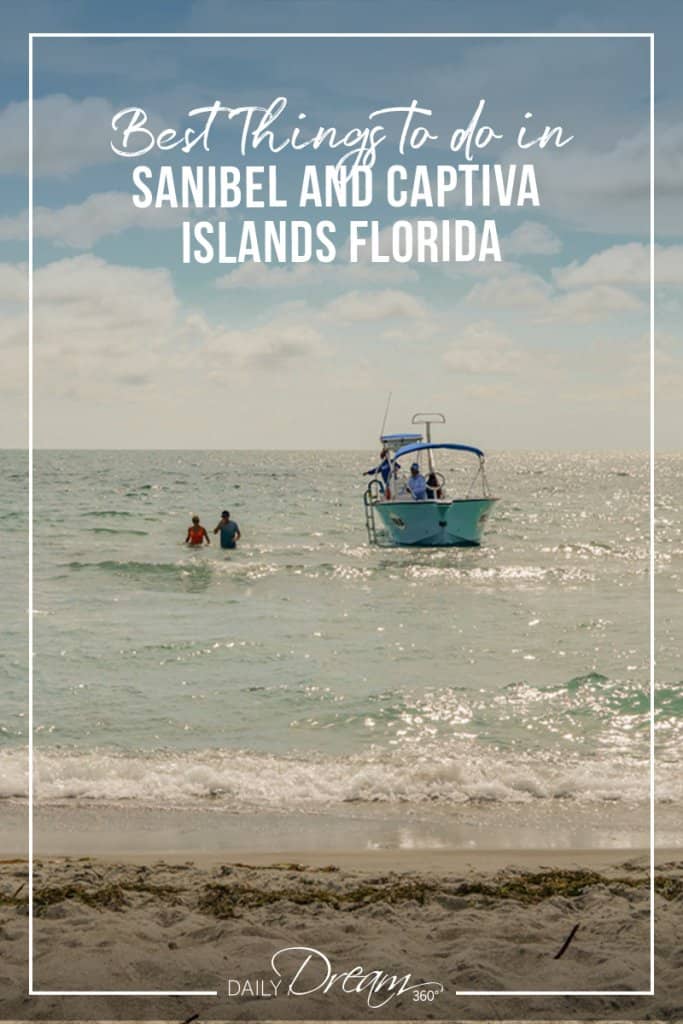 Hit Captiva Island Beach
I can't imagine a visit to the Sanibel region that doesn't include sitting and relaxing on at least one of its many white-sand beaches. For shellers, this is a paradise, unlike any other. Sanibel Island shells are plentiful, and there are more species of shells on this island than you will ever be able to collect.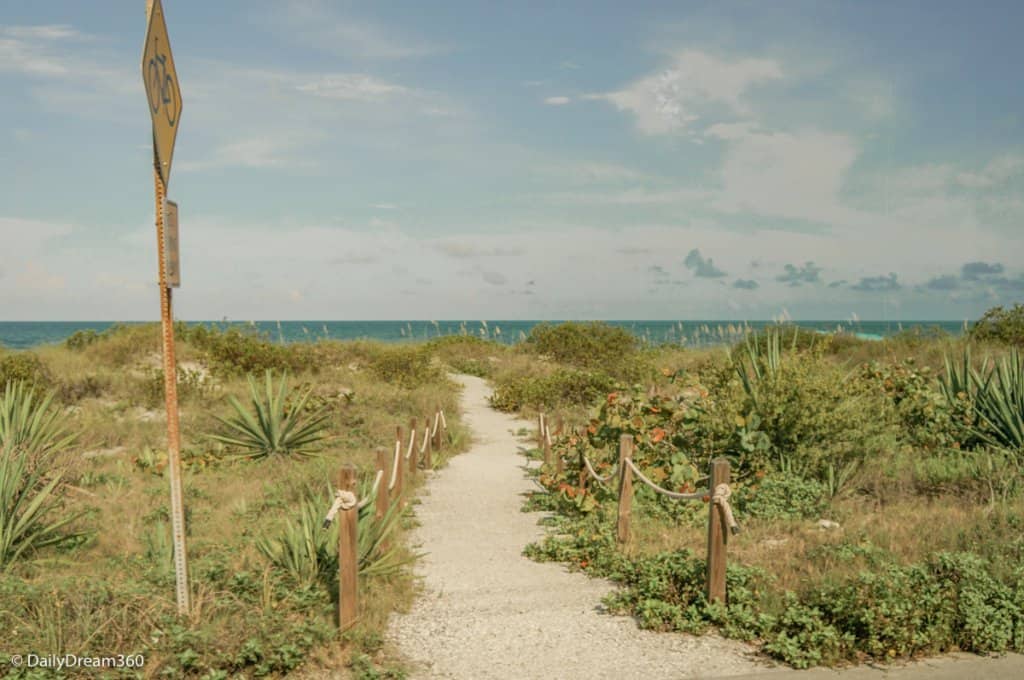 Shopping at Captiva Island's Village
Just steps from one of Sanibel's many beaches is its little shopping village, filled with small boutique shops and a great place to stop to grab a bit to eat. Colourful buildings with an assortment of beach attire, souvenirs and art can be found within a short walking distance of one another.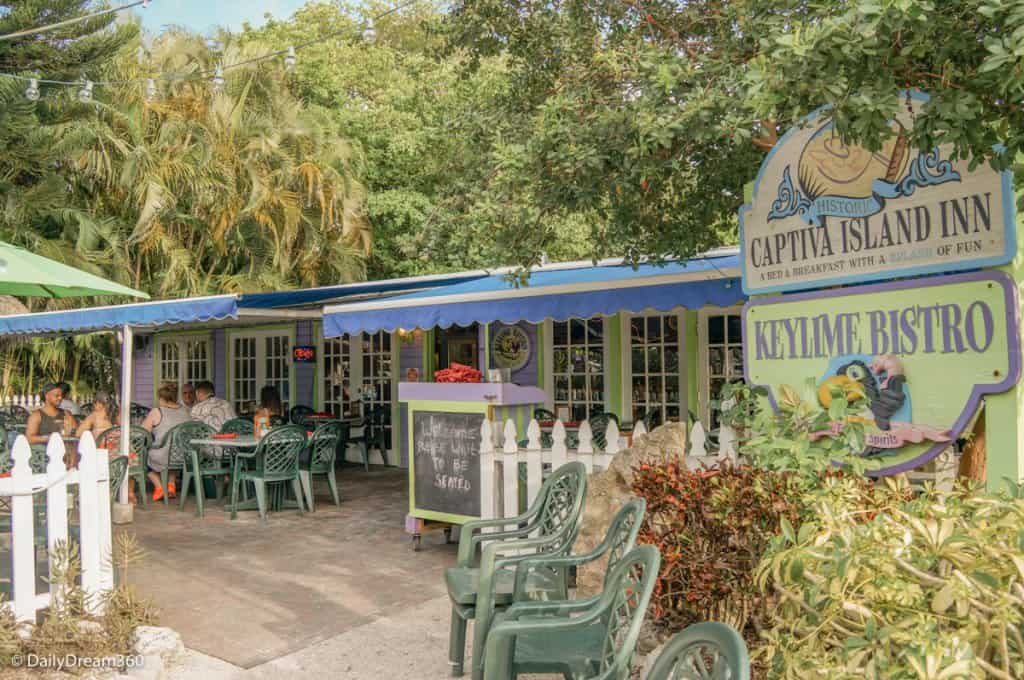 Where to Eat on Captiva Island
Dinner at Key Lime Bistro
Located in the historic village on Captiva Island, the Key Lime Bistro is a casual spot with a delicious menu. We just walked off the beach and made our way to the open-air restaurant for dinner. From delicious seafood appetizers and entrees, their vast menu has something for everyone. Our table had a variety of dishes from fried fish to seafood pasta. For more information and reviews.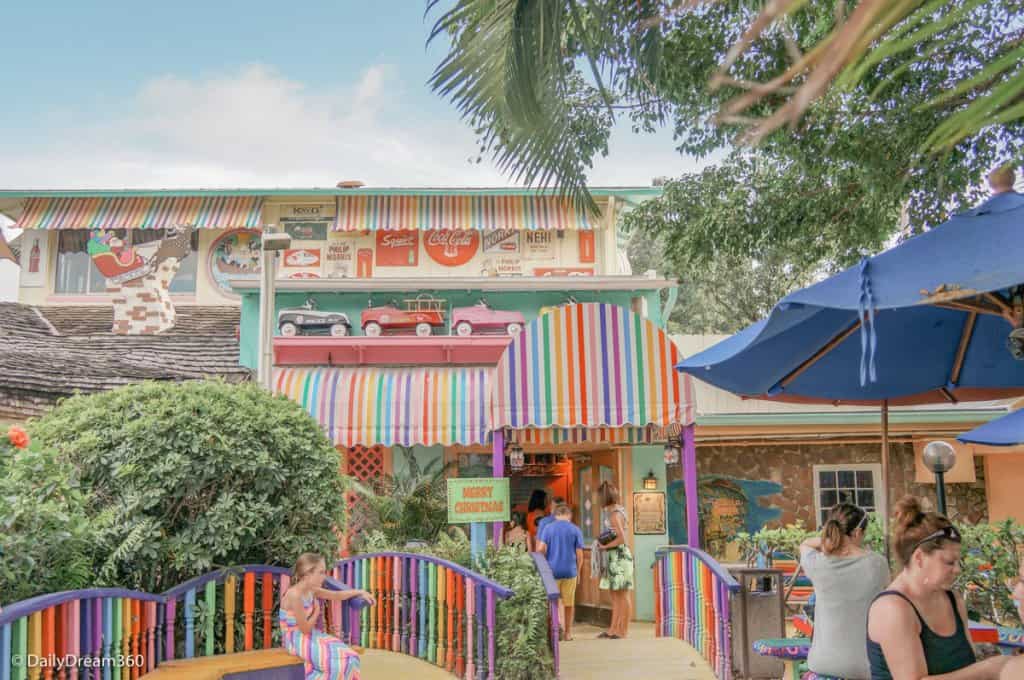 Dessert at The Bubble Room
Cross the street from Key Lime Bistro and get into the lineup at The Bubble Room Restaurant. This restaurant also serves dinner, but what it is famous for is its toy inspired decor and huge slices of cake.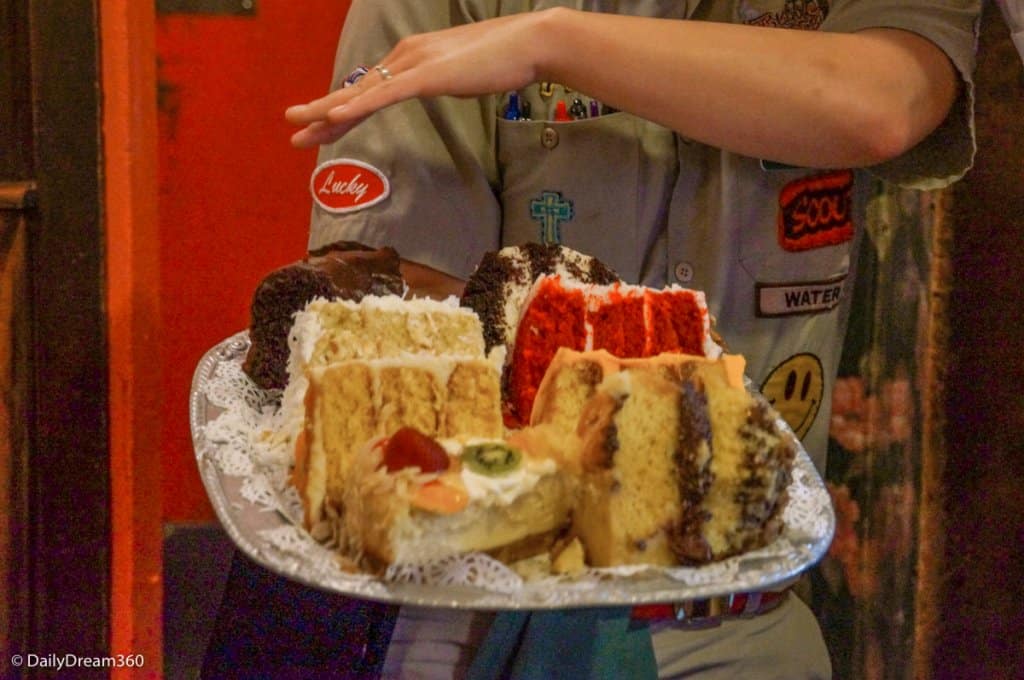 Our scout leader came to our table to give us the 411 on all their cake offerings. Chocolate, Orange Crush, Red Velvet. Pick your favourite cake flavour. Take note of the size of the slices in the picture above. What you see here is what you are going to get.
Be sure to take some time and have a look around the restaurant. It was decorated with antique toys and unique displays.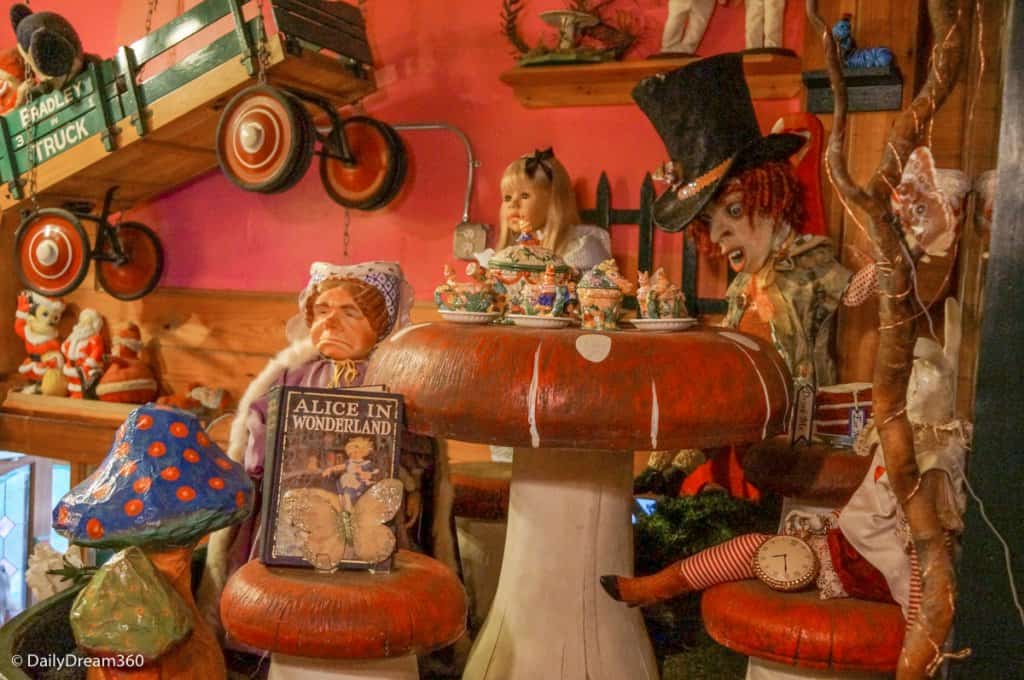 The place was packed with people and hard to photograph, but it is one of those cool, chaotic places that you have to experience once yourselves. If you have kids they will go crazy in here. I'm not sure if it is all the toys or just the sugar! For more information and reviews.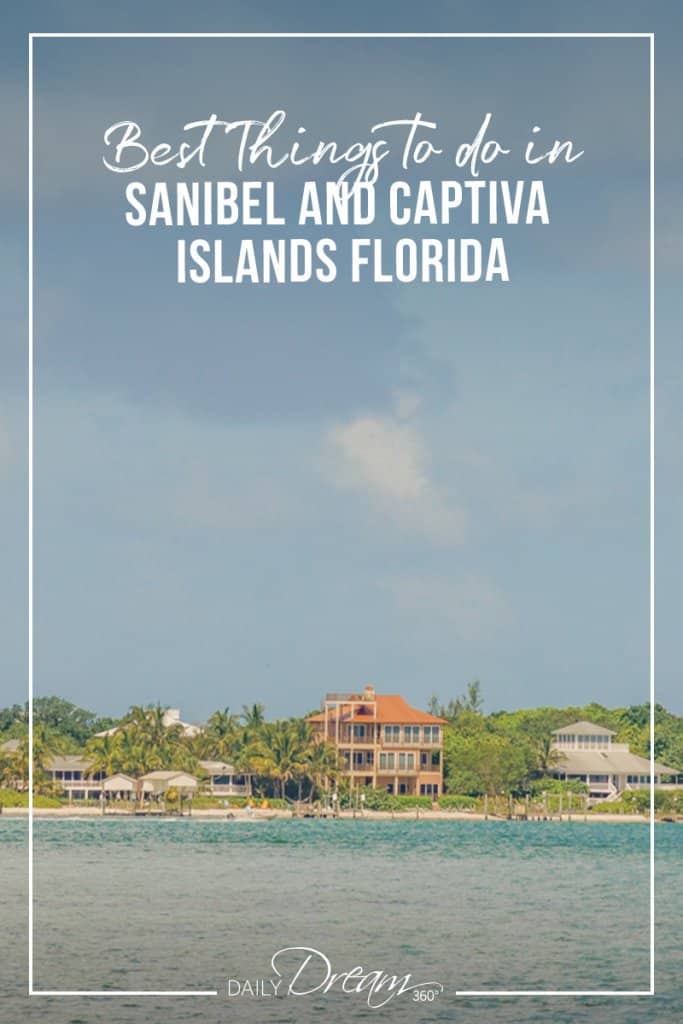 Travel assistance provided by The Beaches of Fort Myers & Sanibel Visitor & Convention Bureau, on a media hosted press trip, however, the opinions expressed in this post are my own.