There is this moment before I open a hotel room door where I hear this little voice in my head say, please be good, please be good. If I'm checking into a hotel with a beach, then there is this little wishful thinking voice in my head hoping for a surprise oceanview upgrade. As soon as I opened the door to my room at the Sandpiper Gulf Resort, I let out a little shriek. Don't worry it was a happy scream of joy!
The SandPiper Gulf Resort
Situated on 515 feet of white sand beaches on Fort Myers Beach, the Sandpiper Gulf Resort is a smaller resort with a total of 63 suites.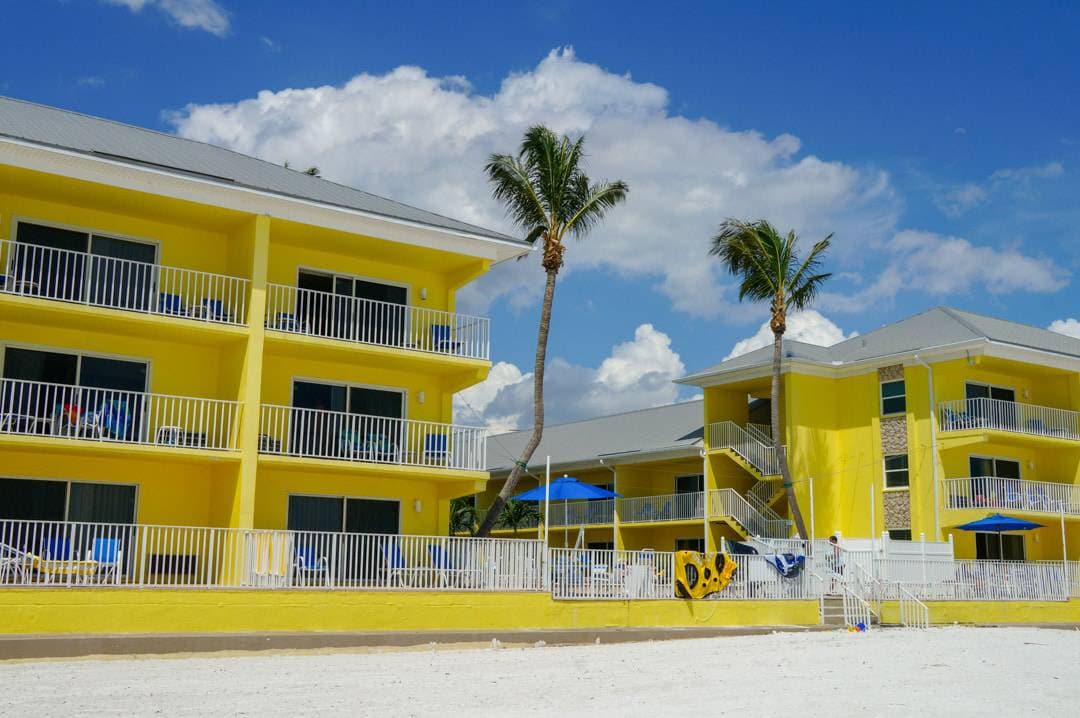 This resort can be considered a no frills hotel with two small pools, plenty of beach chairs, watersport rentals and a few communal BBQs. However, what it may lack in resort amenities, the hotel features in its rooms and its laid back vibe.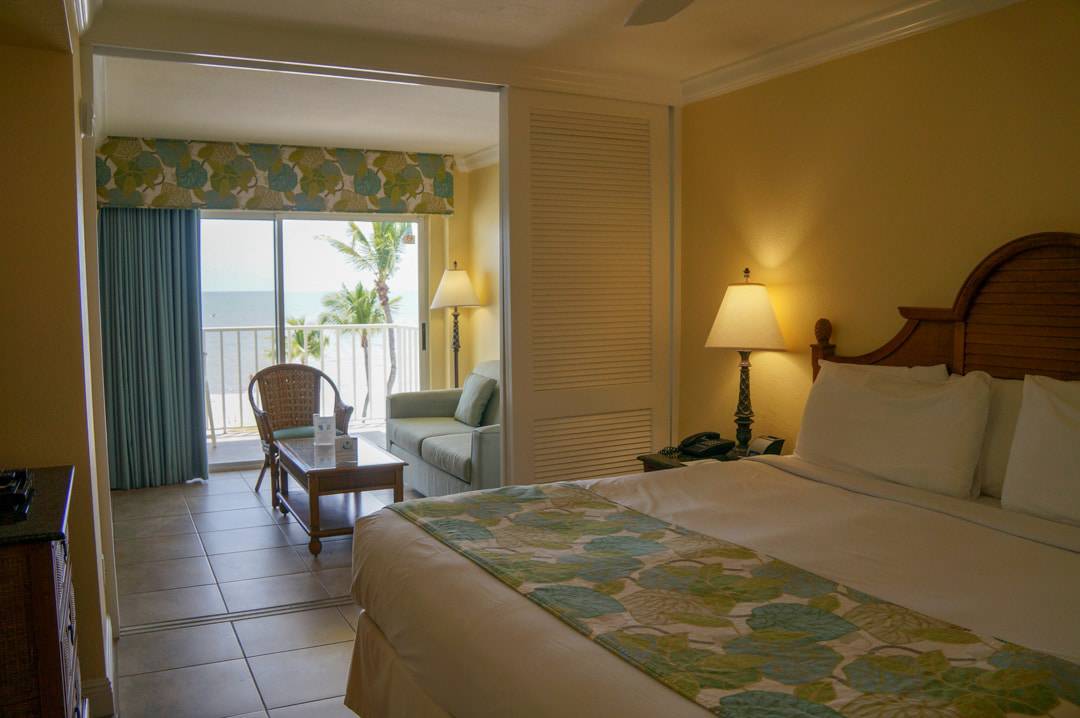 The Sandpiper Gulf Resort Beach View Suite
Suite Bedroom
The door to my suite opened to the bedroom. Here there was a king size bed, lots of closet and wardrobe space and a flat screen TV. Right next to the bedroom was the bathroom which included a sink and a separate room for the toilet and bathtub.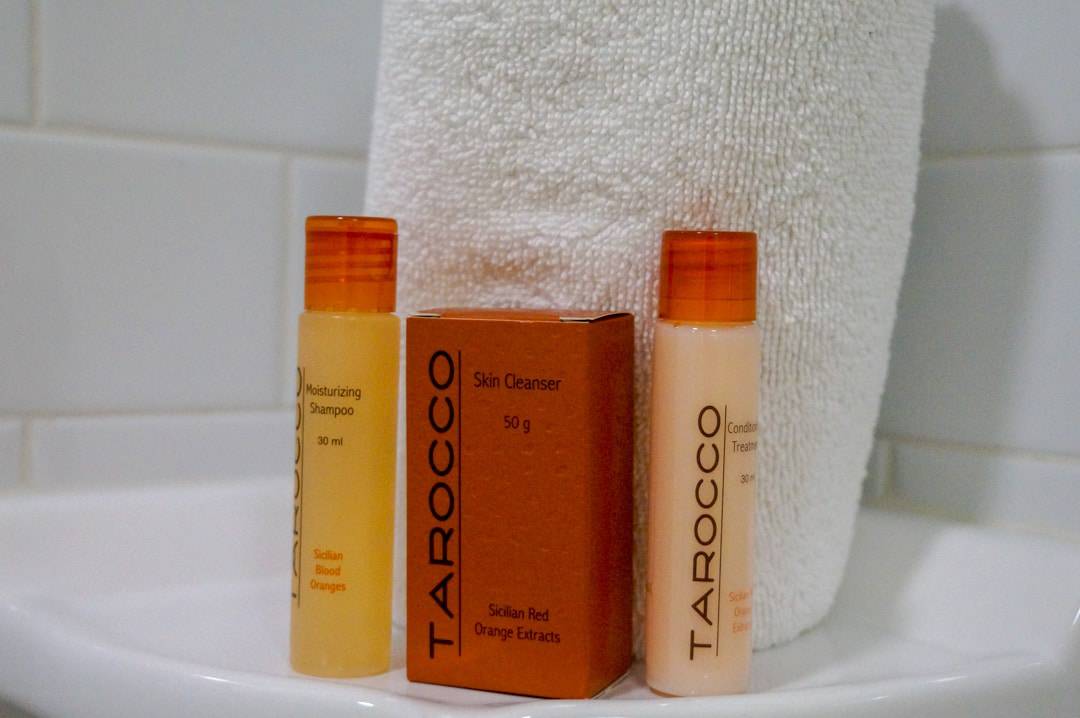 There were plenty of free toiletry products at the Sandpiper Gulf Resort which included these citrusy smelling bath products by Tarocco.
Suite Livingroom and Kitchen
Separated by a sliding door the living room had a couch and coffee table. There was a second TV in the living room as well. The living room opened to a full kitchen with granite countertops, a full-size refrigerator, a stove, microwave and a table with chairs.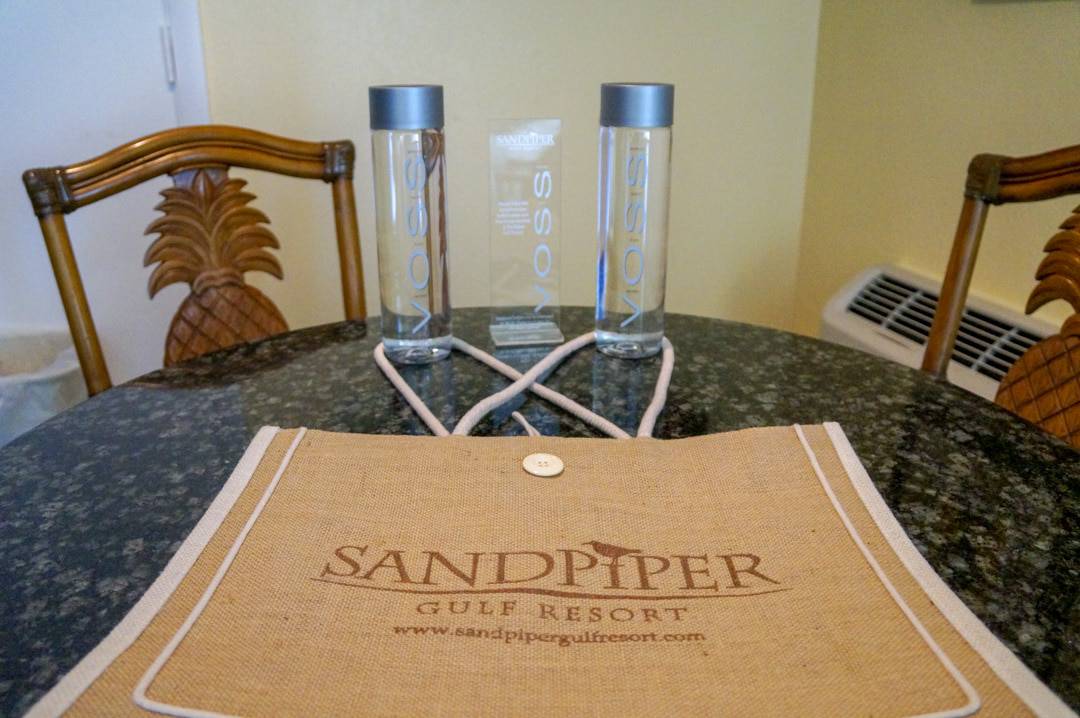 The kitchen included plenty of plates, cups and cookware and on the table was a little hotel gift which included two complimentary bottles of water and a handy beach bag.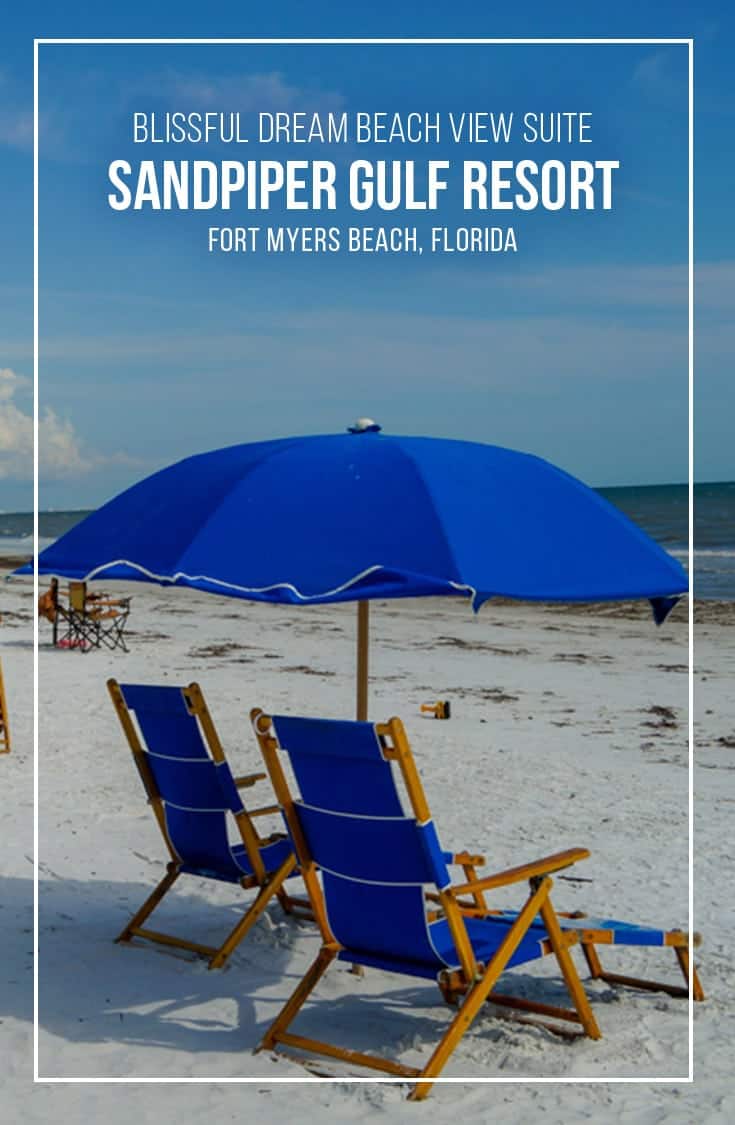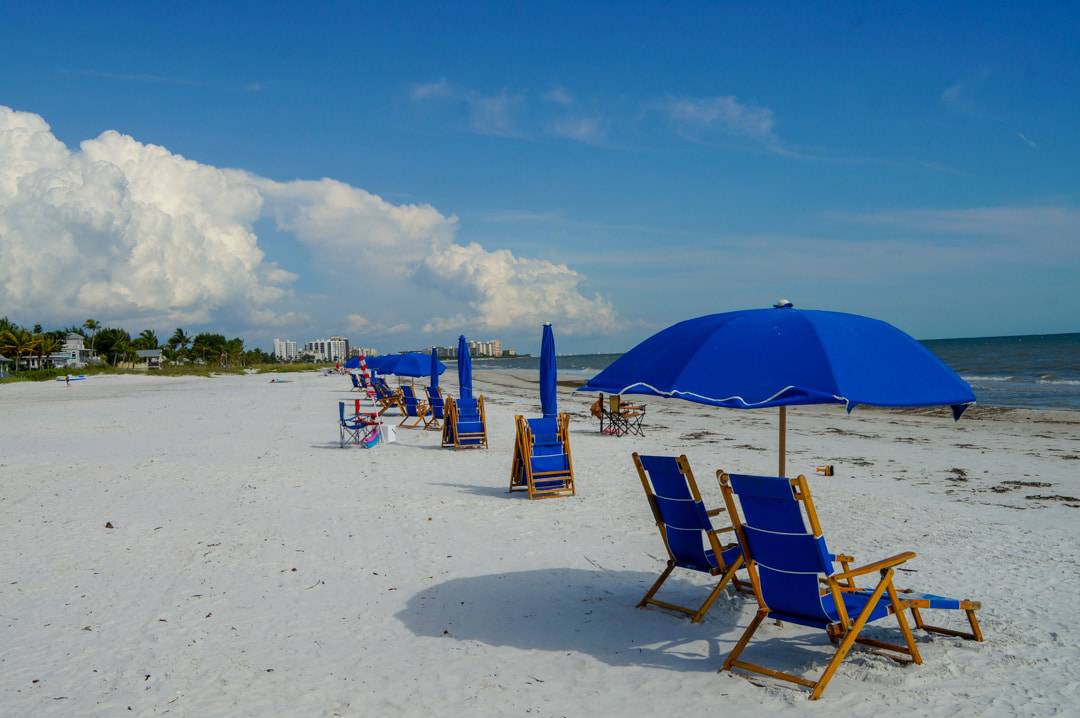 Sandpiper Gulf Resort Beach
My room was located in the second building, overlooking the adult pool with an incredible view of the beach. The beach is wide, and there are plenty of comfortable chairs and loungers available all with umbrellas.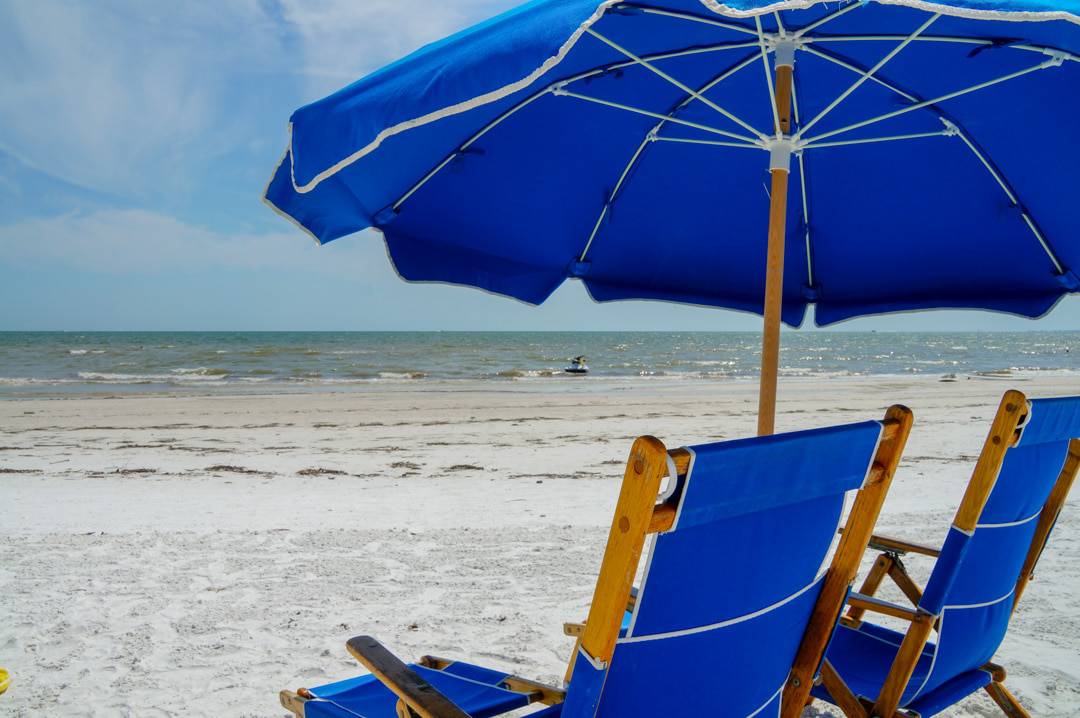 These beach chairs are not the uncomfortable plastic chairs either. There is a bit of seaweed accumulated on the beach but not to worry it did not get in the way of a comfortable swim in the warm ocean water.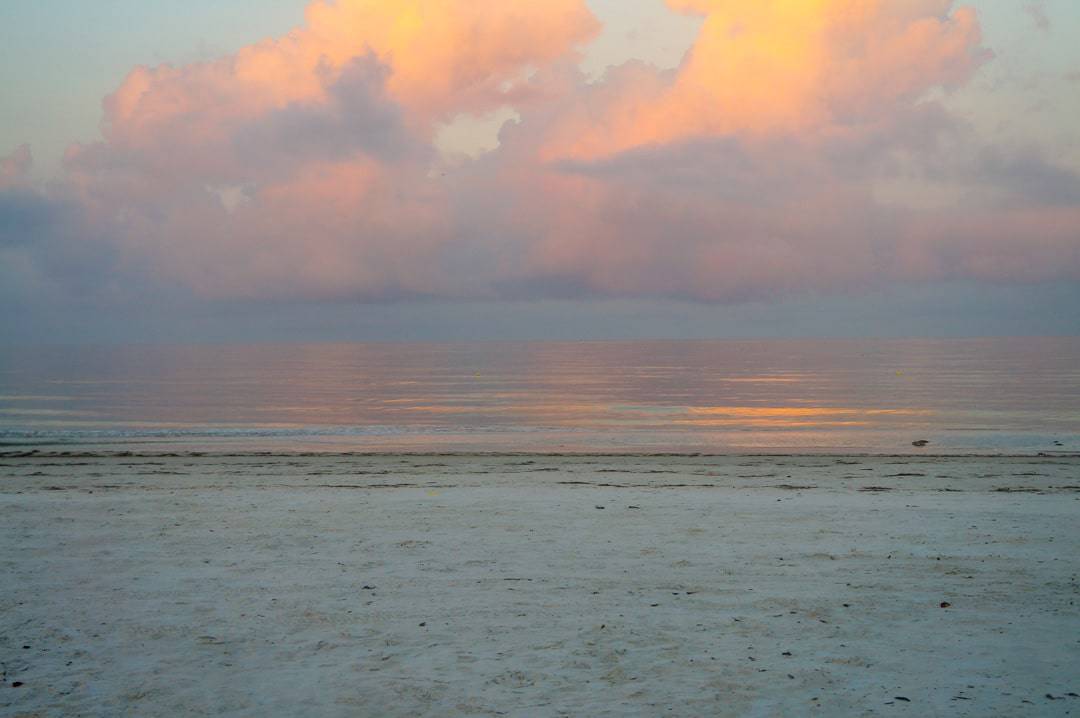 Each morning I made my way out to the beach for a walk to this fantastic view. There was little traffic on this end of the beach, and it felt like I had the whole beach to myself. See more reviews on the Sandpiper Gulf Resort on TripAdvisor.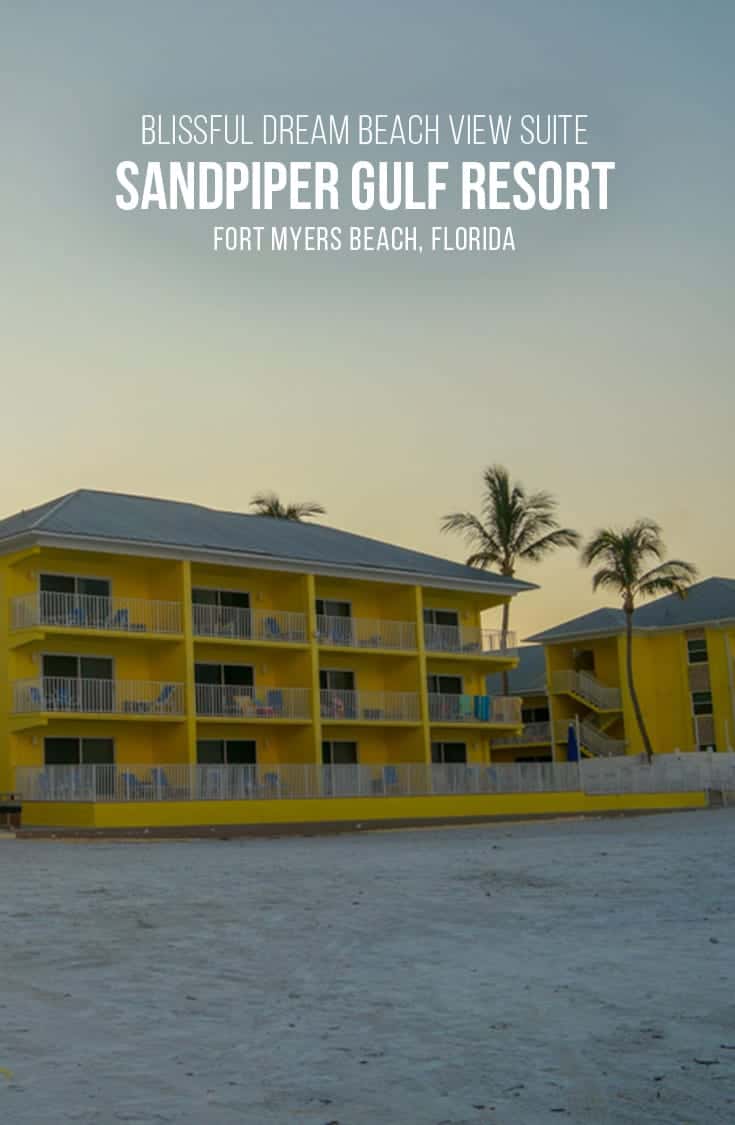 Check out these posts for more planning ideas:
Plan your Fort Myers Beach vacation at  www.FortMyersSanibel.com.
Travel assistance provided by The Beaches of Fort Myers & Sanibel Visitor & Convention Bureau, and the Sandpiper Gulf Resort, however, the opinions expressed in this post are my own.