This article may contain affiliate links. Clicking on or purchasing products we recommend through a link may earn a small commission. Read our disclosure and privacy policy page for details. *COVID-19 TRAVEL ALERT – Travel recommendations offered on this site are not to encourage you to travel against travel advisories.
There were more shells around me than I could handle. It is a sheller's dream, miles and miles of beaches covered in a variety of seashells. This is the dream at the Beaches of Fort Myers and Sanibel Islands. So here is what you need to know about shelling on Sanibel Island.
Dream it.
If you're planning a trip that involves a pool, lake, or beach of any kind and you don't want to buy a special waterproof camera or action camera, then a waterproof pouch for your phone could just be the solution you are looking for. Most of us have replaced our cameras and choose to travel with our phones and while there are some water-resistant models out there, protecting your phone with a waterproof pouch could save you a costly repair or replacement.
A paradise of white sand beaches, great food, plenty of activities and attractions and the best part, it is a short 3-hour flight away from Toronto. It is the perfect place to plan a beach vacation for families, couples or friend getaways.
In Fort Myers Beach, you'll find miles of white sand beaches, a shopping district filled with souvenir shops and great restaurants and some exciting attractions like the Ford and Edison estate.
Read More: Things to do in Fort Myers Beach.
On the Sanibel Islands, you'll find a bird sanctuary, plenty of casual beach shops and restaurants and more beaches, some completely covered in shells.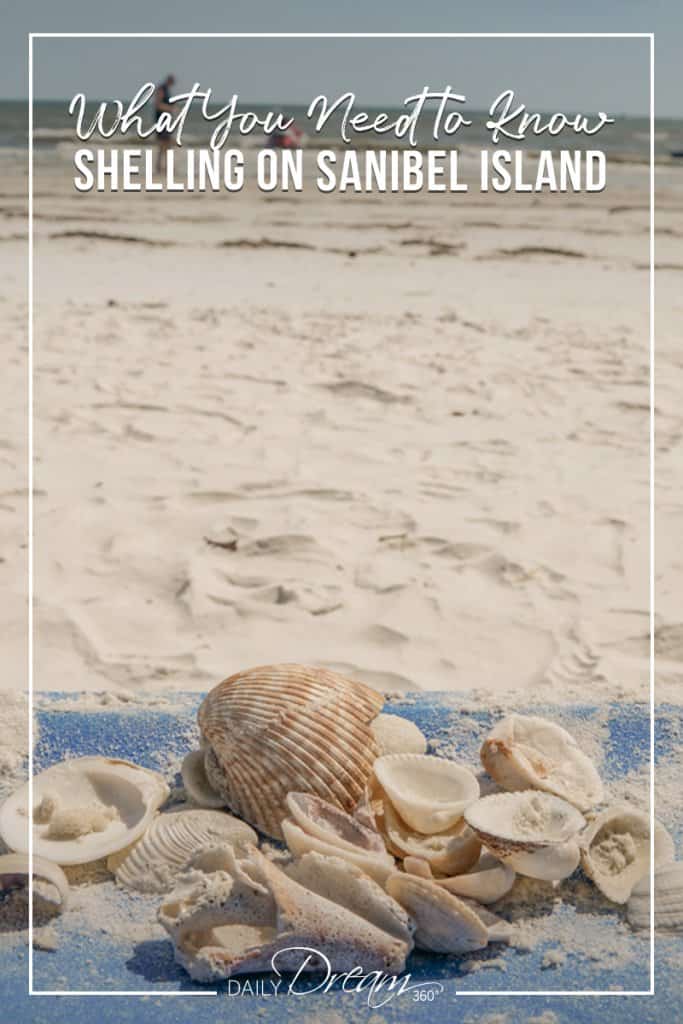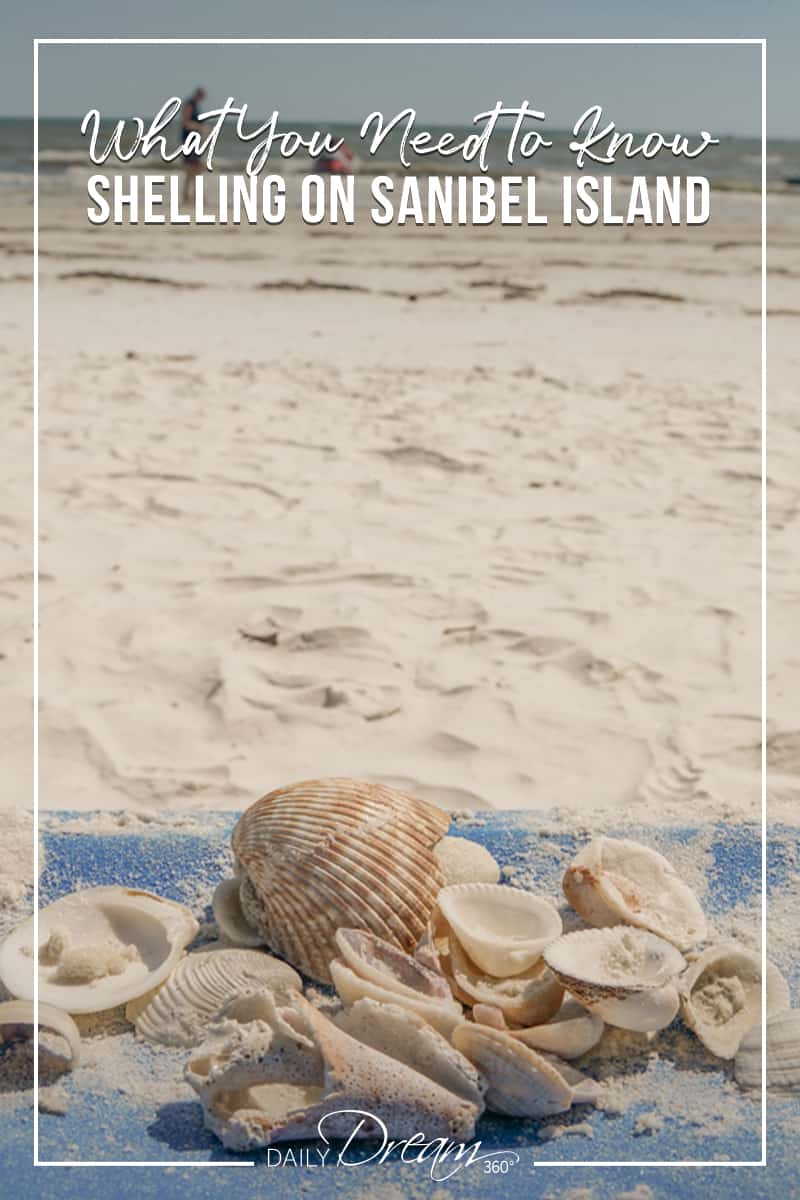 Plan it.
Getting to Sanibel and Captiva Islands Florida
Sanibel Through Southwest Florida Airport
To get to the Sanibel Islands, you will fly either direct or with a connecting flight into Fort Myers Beach via Southwest Florida International Airport.
Drive to Sanibel via Fort Myers Beach
It is a 45-minute drive to Sanibel from Fort Myers. You can get to Fort Myers via both the I-10 and 1-95 from the I-75. In Fort Myers Beach, you will take the 3-mile long Sanibel Causeway and enjoy some breathtaking views along the way.
Where to Stay Hotels Near Sanibel and Captiva Island
We complemented our Fort Myers Beach vacation and chose more affordable hotels vs staying at some of the more prominent resorts on Sanibel Island. I recommend the Pink Shell Resort, located close to the causeway.
Check Reviews and Rates: Tripadvisor | Expedia | Hotels.com
Read more: A Fort Myers Beach Favourite, the Pink Shell Beach Resort.
Another great hotel in Fort Myers Beach is The Sandpiper Gulf Resort, which is a bit smaller and more intimate than the Pink Shell.
Check Reviews and Rates: Tripadvisor | Expedia | Hotels.com
Read more: Oceanview Suite at the Sandpiper Gulf Resort.
Live it.
When I see shells drizzled on the path towards the beach, my heart skips a beat. It is one of my favourite things to do during a beach vacation, and I can't seem to stop. It starts with a healthy walk along the ocean shore, but before I know it, I start squatting, and my hands start filling up with little seashells.
I know I'm not alone. Shelling is a favourite travel past time, and some travellers will go far and wide in the quest for the perfect shelling destination.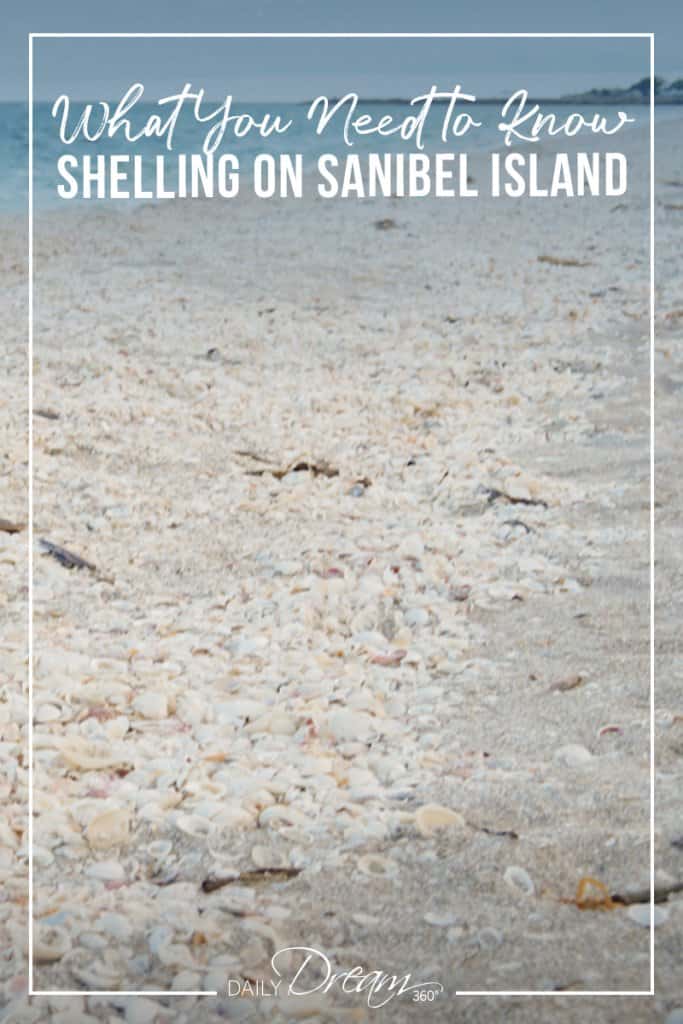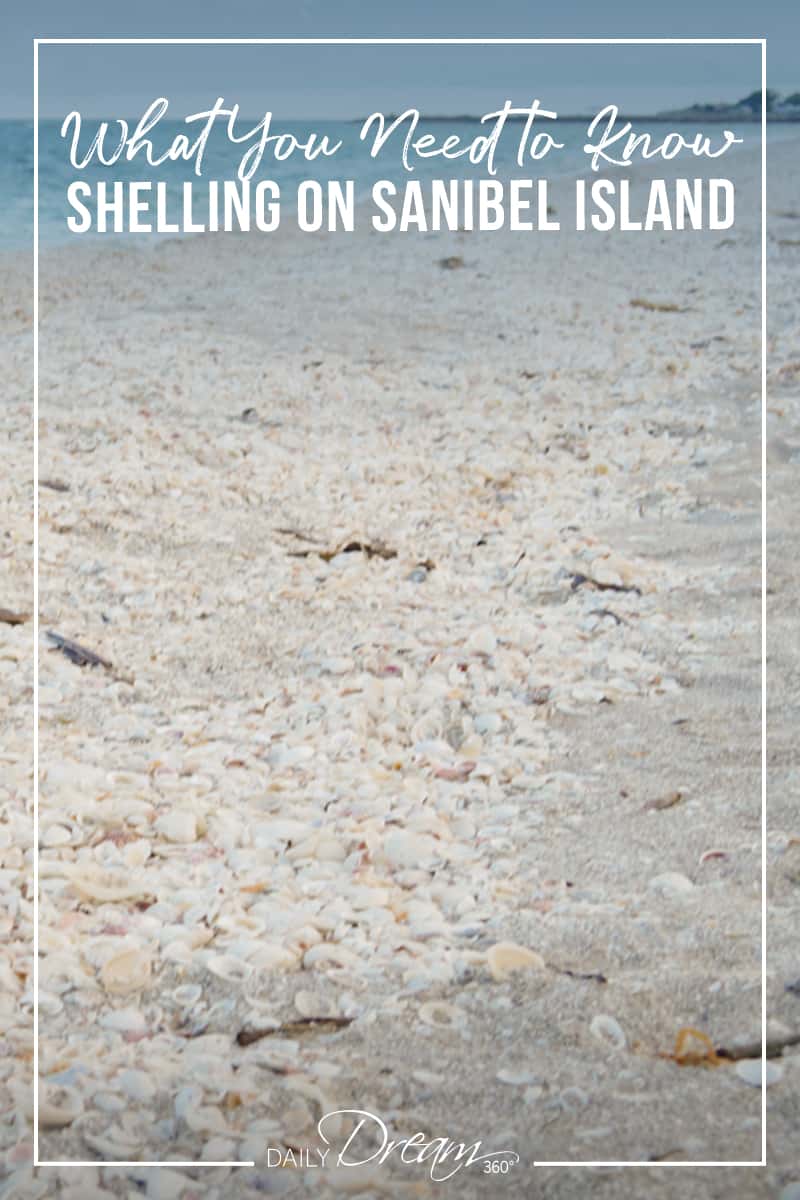 Sanibel Islands The Top of all Lists for Best Shelling
One of the things you need to know about the Beaches of Fort Myers and Sanibel Islands is that it is a sheller's paradise. You will find miles of beaches lined with over 400 species of shells.
I started my quest on Fort Myers Beach right in front of my hotel. We landed late in the afternoon, the tide was high, but that was not going to stop me from going on a beach walk. Within minutes my collection had begun.
By far, the best shells I collected on my trip were on Sanibel Island. The condition of the shells was also better as there were many conch shells intact and more giant clamshells for the picking in a variety of colours.
It was also an excellent spot for shelling during a sunset.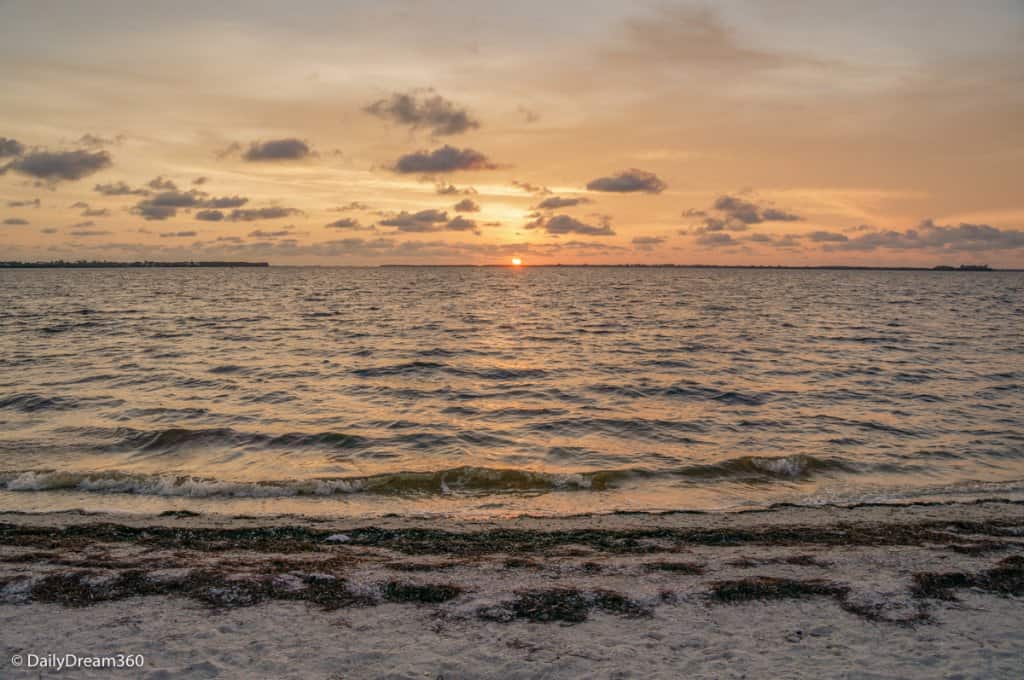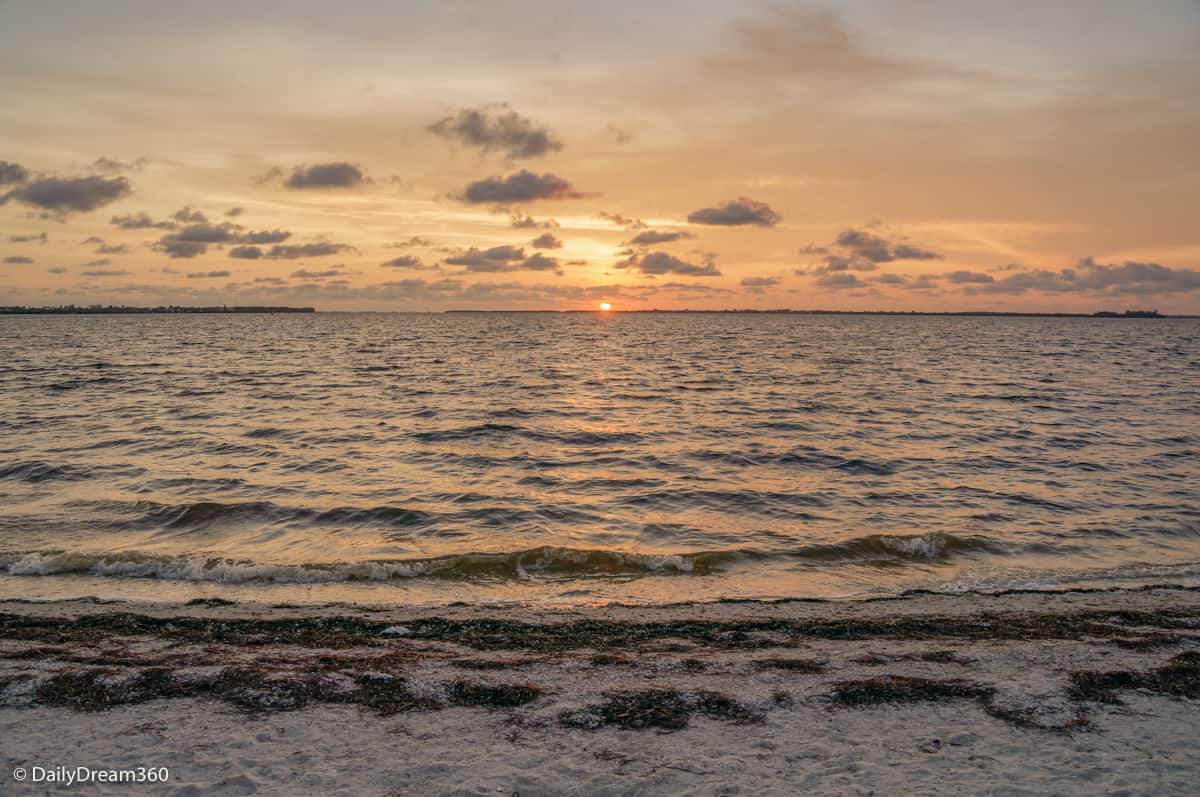 Tips on Shelling in Fort Myers and Sanibel Island
The best time of day to go shelling depends on the tide. Low tide is best as there will be an accumulation of seashells.
Tides can be stronger during a full or new moon, making this is an excellent time for you to shell.
If it storms on your beach vacation – the bright side is that after the storm ends during low tide, there might be some fantastic shells on your beach.
Look for sandbars, curved inlets on the beach you are visiting. These often accumulate more shells.
On Sanibel Island – you will find the most significant accumulation of shells (due to how the island sits in the gulf). For smaller mini shells hit Lighthouse beach on Sanibel Island, for larger conch type shells make your way out to Captiva Island.
Rinse off your shells before packing them in your suitcase to avoid having a fishy-smelling bag.
Bring a watertight bag with you to store your shells for transport.
Pack bubble wrap for more delicate specimens.
Florida Law on Shelling and Commitment to Seashell Preservation
Sanibel and Captiva Islands are refuge islands that preserve wildlife and collection of shells is included in these laws. This law is not to discourage shellers from shelling on the beaches in the Ft. Myers and Sanibel Islands region but to protect the "chain of life" for wildlife in the area.
All shelling is prohibited in J.N. "Ding" Darling National Wildlife Refuge, located on Sanibel Island. All live shelling is forbidden in the State of Florida. Live shells are any specimen containing an inhabitant, whether or not it appears to be alive.
Protect the Shells that Are Still Alive
Note: sand dollars, starfish and sea urchins are alive when in the water and pulling them out of the water to add to your collection is not shell collecting but killing a living thing. You can tell if a sand dollar or starfish is alive as it will have small hair-like tentacles that move when you pick it up.
Florida also asks that avid sheller's limit their shell collection. While there are many shells on these beaches, shelling them by the bucket load is frowned upon. Pick your favourite specimens and move on.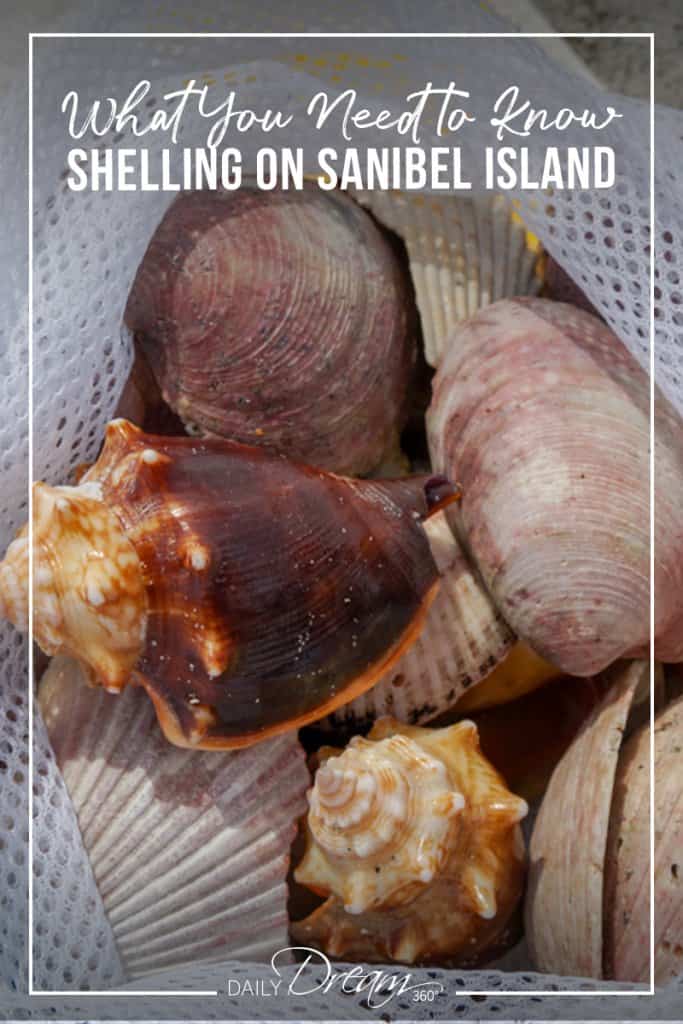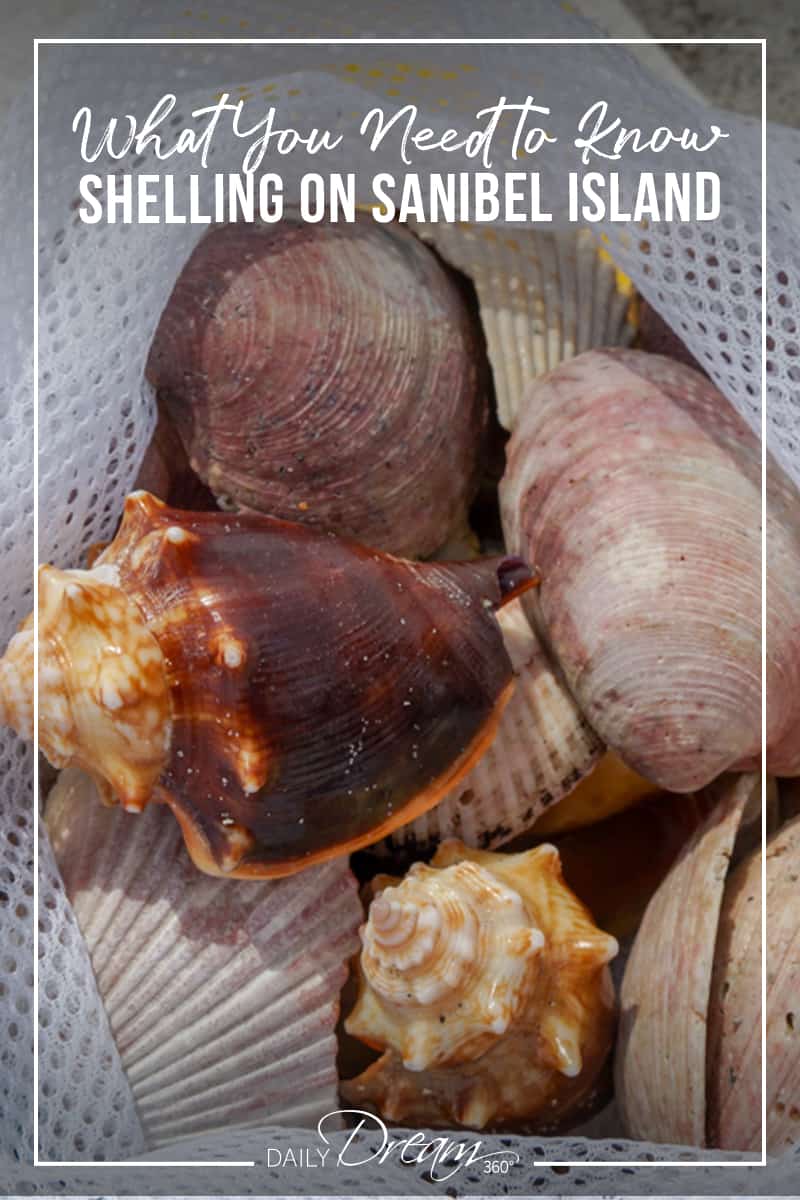 Travel assistance provided by The Beaches of Fort Myers & Sanibel Visitor & Convention Bureau, on a media hosted press trip, however, the opinions expressed in this post are my own.