This article may contain affiliate links. Clicking on or purchasing products we recommend through a link may earn a small commission. Read our disclosure and privacy policy page for details. *COVID-19 TRAVEL ALERT – Travel recommendations offered on this site are not to encourage you to travel against travel advisories.
I've tried many different brands of sunglasses from cheap designer knockoffs, Oakley, Rayban and more. I've gone through quite a few brands trying to answer questions like how to choose the best Sunglasses for Driving and should I get polarized sunglasses for driving? Then I discovered Serengeti Eyewear, and since then I've been their biggest fan. In this post, I look at Why Serengeti Eyewear is the best Sunglasses for Driving.
The Technology Behind Serengeti Eyewear and Lenses
In my search for the best driving sunglasses, I learned that some people love polarized lenses, and some hate them. I'm in the camp that once you go polarized, you never go back.
Best Polarized Sunglasses Need Serengeti Technology
So what makes Serengeti Sunglasses the best-polarized sunglasses? Serengeti Eyewear uses Photochromic technology which let in the optimal amount of light. Depending on the conditions the sunglasses darken in bright sunlight and lighten in overcast conditions.
Read more: Travel Tips: How to Choose the Right Sunglasses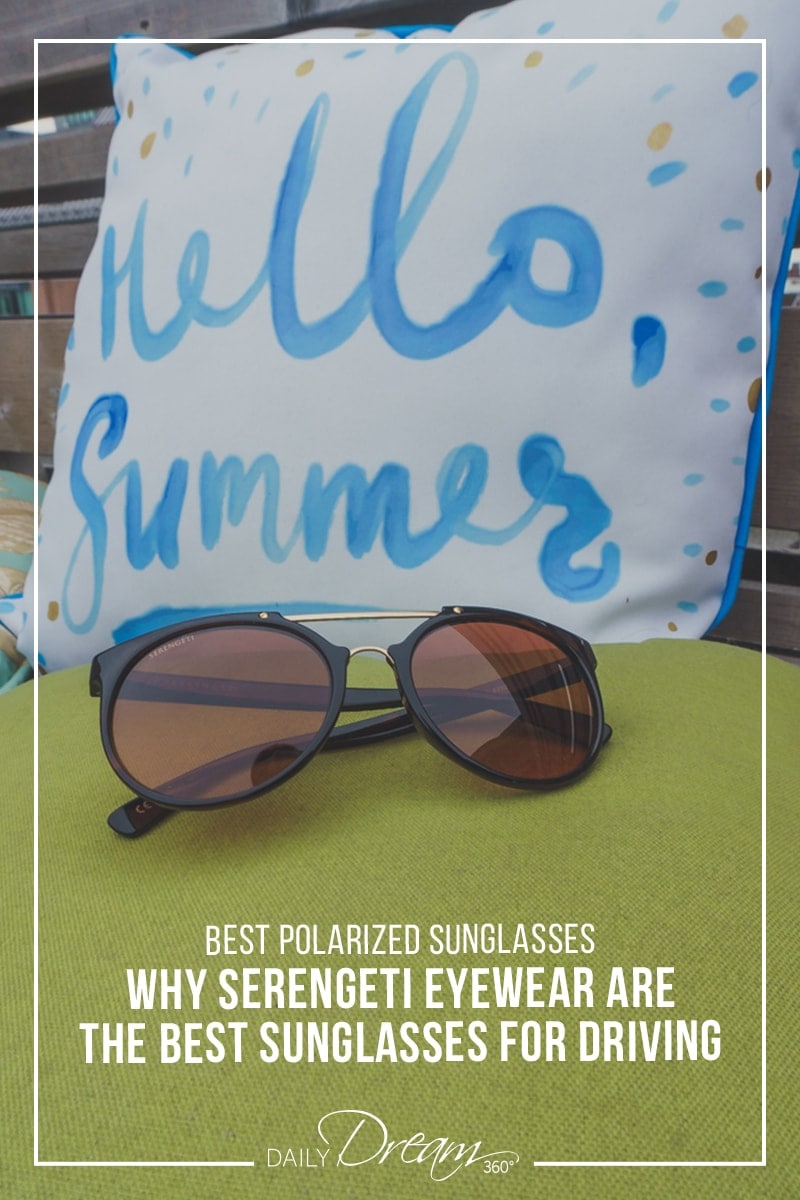 Serengeti Drivers Sunglasses Lenses and Light
The transition effect of Photochromic technology and Spectral Control® has the following benefits:
Gradually adjusts to UV Light
Takes the full spectrum of light into account
Filters shortwave blue light the cause of veiling glare
Manages light wavelengths to provide vibrant vision
Diminishes haze, enhances contrast and improves colour and sharpness
The polarization that lets in only preferred light
Absorbs all four types of glare
The result when wearing Serengeti Sunglasses is a feeling of seeing things in HD. You really can see the clarity and how the colours around you pop.
One pair of sunglasses for all lighting conditions.
I used to have sunglasses with a lighter colour lens for cloudy days and one with a dark lens for super bright sunny days. Now I only need the one pair as it adjusts on its own to the conditions.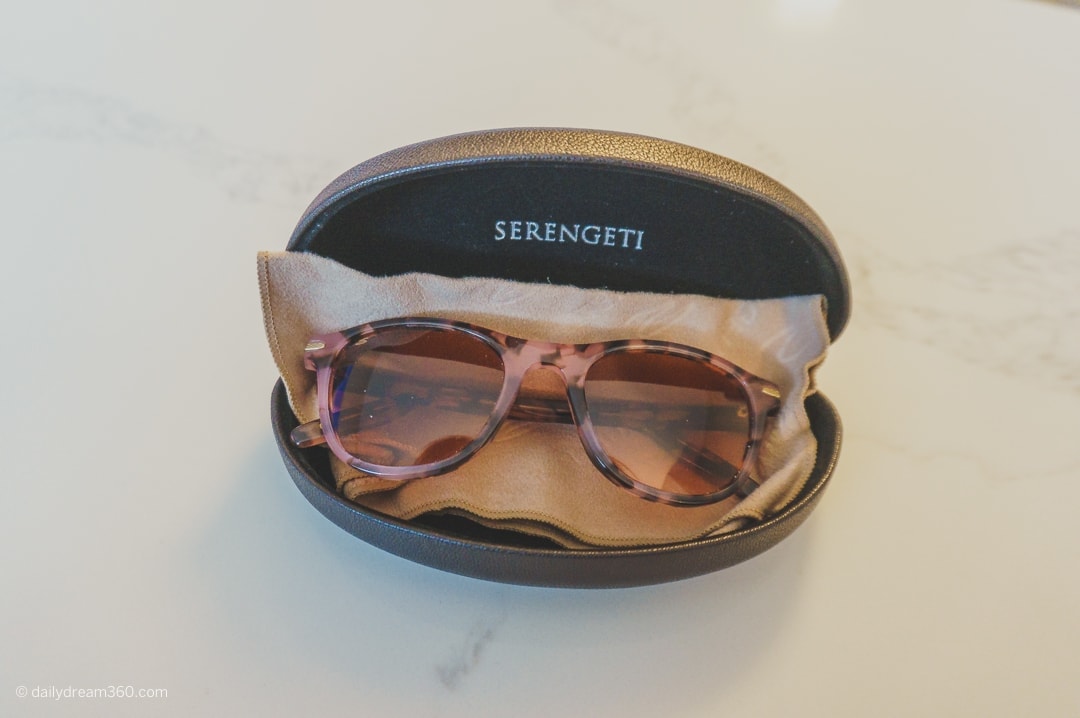 Best Polarized Sunglasses for Drivers
The lens on the Andrea model is a driver's gradient which makes these another pair for those of you looking for the best-polarized sunglasses for drivers. The driver's lens was launched in 1985 and featured an amber-coloured lens which is an excellent match to the tortoise shades in this model.
The lens was made to distinguish red, green and yellow colours which allows these colours to pop or appear in HD in different environments. A lens that enhances both colour and contrast that can lighten and darken in various lighting conditions make these the best sunglasses for drivers.
Now that I have been wearing my Serengeti Sunglasses for over a year, I may just have found my go-to sunglasses brand. The clarity of things through the Serengeti eyewear lenses is like looking at an HD screen vs an analogue one. I have a very mild prescription for distance, and even with just the regular lenses things appear more precise, and I find I'm not reaching for my distance glasses as often.
Serengeti Sunglasses Style and Fashion
Serengeti Eyewear loves bringing back classic styles that stay relevant longer. The difference is the advanced technology that goes into the glass lens. These vintage iconic styles come in a variety of mediums including Acetate, Metal and Nylon.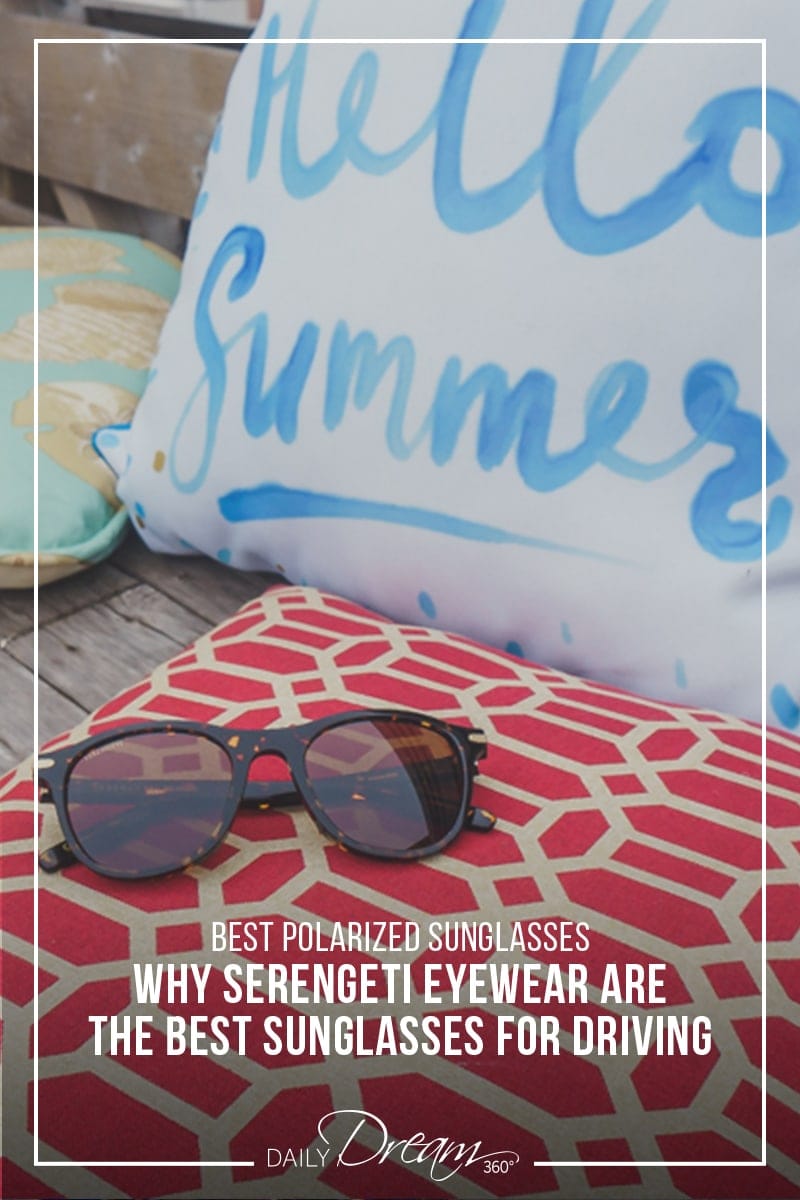 Serengeti Sunglasses Collection Highlights
2019 Serengeti Sunglass Acetate Series
In 2019 you will see more round styles in the acetate series. The Andrea model I fell in love within 2018 (see below) is now much rounder in 2019. You will also see more models offering the Pink Tortoise Acetate frame which has become very popular.
2018 Serengeti Eyewear Model Andrea
I saw the pink Tortoise frame from across the room, and I was instantly drawn to them. I walked over to the display and thought please look good on me! As soon as I had them on, I knew these were the Sunglasses for me!
The Andrea model is part of the Serengeti acetate series. It has that vintage look with a modern spin. The frames come in a variety of tortoise shades from pink, black to blue.
Other Serengeti Acetate Models to consider
Serengeti Sunglasses Metal Series
The sleek, sporty aviator like the Matera comes in a variety of lens colours. The frame has a brushed-metal finish with models nose pads and rubble temple tips which give you a secure fit. Great for sports activities or those seeking a sleeker look.
Serengeti Metal Models to consider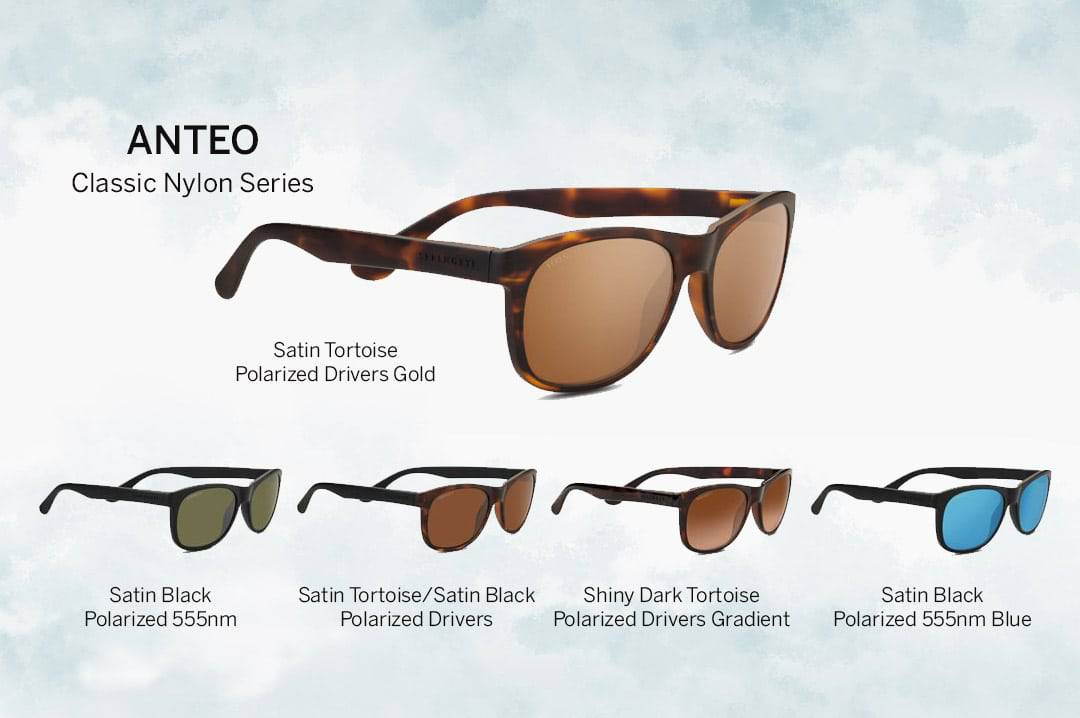 Serengeti Sunglasses Classic Nylon Series
In the Nylon series, you can expect a lightweight frame which comes in a range of frame and lens colours. The Anteo model is great for drivers as it has an ultra-thin frame made of nylon for durability. The lenses are photochromic with Spectral Control® making these the best-polarized sunglasses for driving.
Serengeti Glasses Sports Nylon Series
This Serengeti's sports series offers polarized sunglasses with ultra-lightweight nylon frames infused with the lens technology make these sunglasses great for sports activities while still looking fashionable.
The great thing about Serengeti Eyewear is that there is a style out there for everyone. Many of the styles are unisex, but a few models will cater more to women and others to men. Regardless of the type of activity driving, sports, or just looking good these classic styles and the lens technology will make you a fan too! By far the best-polarized sunglasses I have ever owned.
More articles on how to choose the best Sunglasses: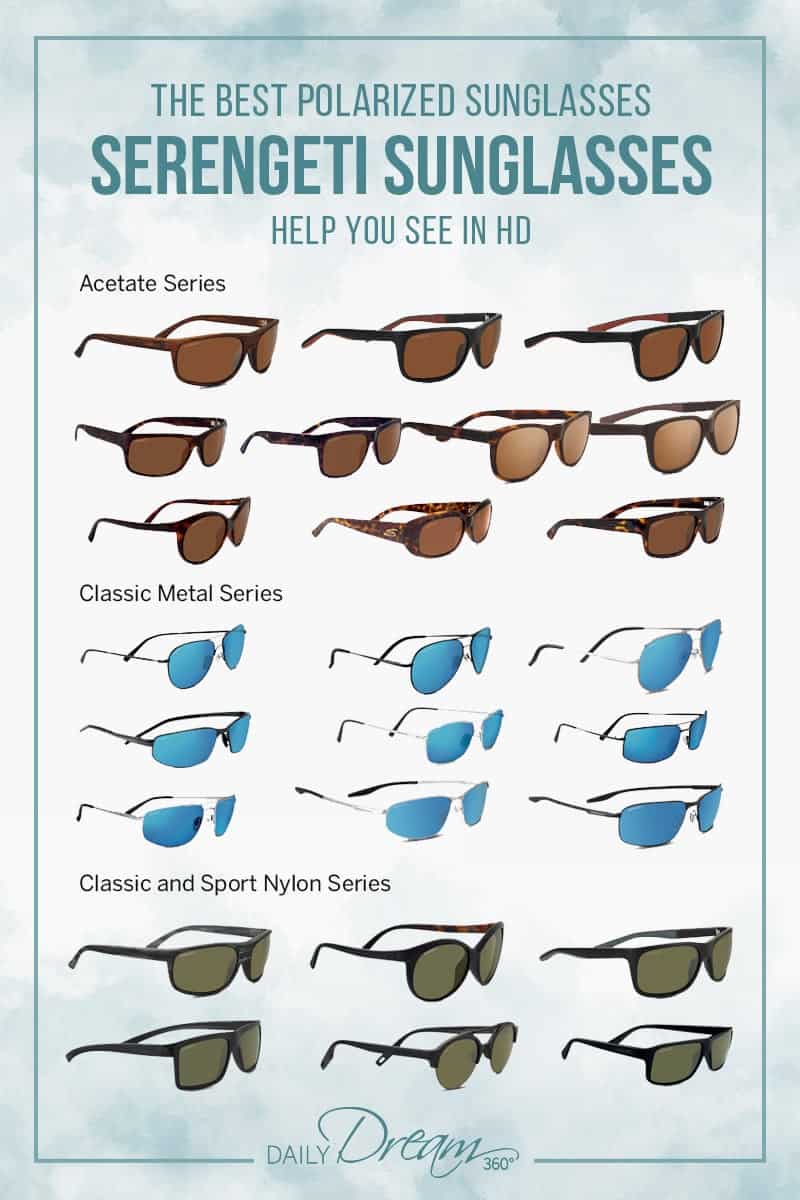 Disclosure: Photos of sunglasses provided by Serengeti Eyewear and used with permission. I attended a Serengeti media preview to review the 2019 collection. As always the opinions in this post are my own.