This article may contain affiliate links. Clicking on or purchasing products we recommend through a link may earn a small commission. Read our disclosure and privacy policy page for details. *COVID-19 TRAVEL ALERT – Travel recommendations offered on this site are not to encourage you to travel against travel advisories.
Protecting your eyes may not be the first thing you think about when planning a dream vacation, however it should be top on our list. For some choosing the right pair of sunglasses for your face may be more of a challenge than choosing the right pair of sunglasses for your eyes! For me I have the difficult challenge of protecting my eyes and the expensive investment of laser vision surgery, and trying to find the best pair of sunglasses for my face!
So I went to the experts at Shoppes of Angus Glen Optometry for help and advice on how to choose the best sunglasses for my travel adventures outdoors and for protecting my eyes.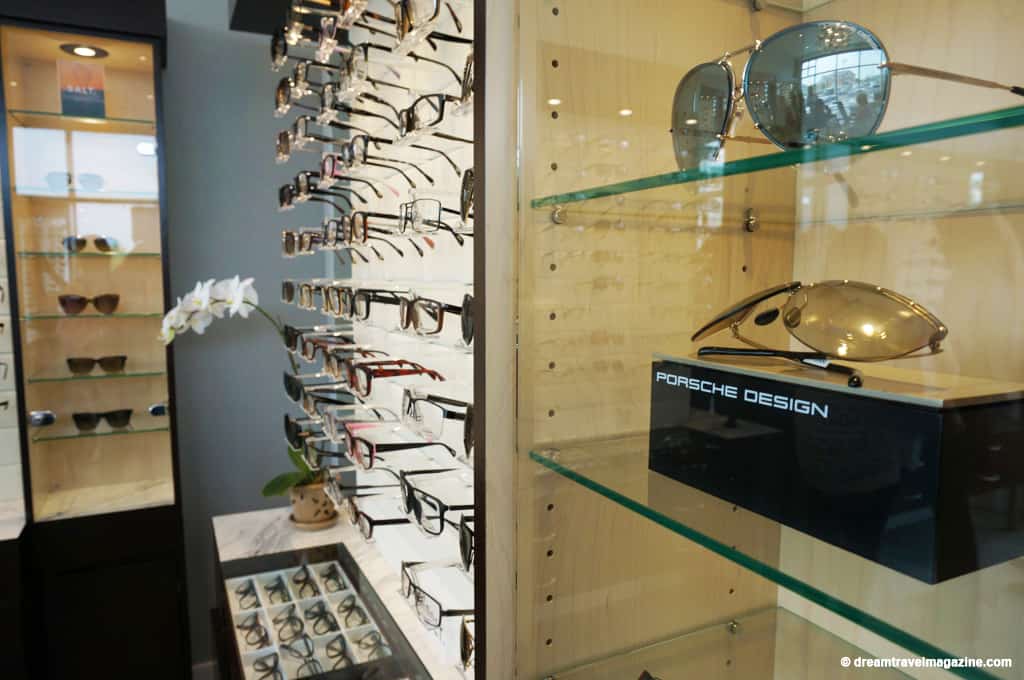 Choosing Sunglasses that Protect Your Eyes
Does UV Protection Matter?
One thing I've learned since getting laser eye surgery and speaking to many Optometrists and eye surgeons is that just because a pair of sunglasses has a sticker on it that says UV protection doesn't mean it is 100% UV protected. UV protection in sunglasses is not created equally, so while the cheaper models you may find at the mall kiosk say UV protected just how much protection depends on the brand!
The amount of protection your sunglasses have against UV radiation from the sun is very important. UV rays damage the cornea, lens and other parts of the eye. Over time this contributes to the development of cataracts. It is very important when choosing your sunglasses to choose ones that block 99 – 100 percent of UVA and UVB rays. If the description on the sunglasses is vague and does not specify a percentage – don't risk it!
Benefits of Polarized Sunglasses
UV blocking lenses are important but for some outdoor activities you may want to consider Polarized lenses. Polarized lenses contain a coating or filter that help reduce glare. When the sun reflects off surfaces like water the lenses reduce the glare so you see objects more clearly. For boaters this means they can see under the water vs. the reflection on the surface. I like the HD effect I get when I wear my polarized sunglasses, everything is just crisper and clearer.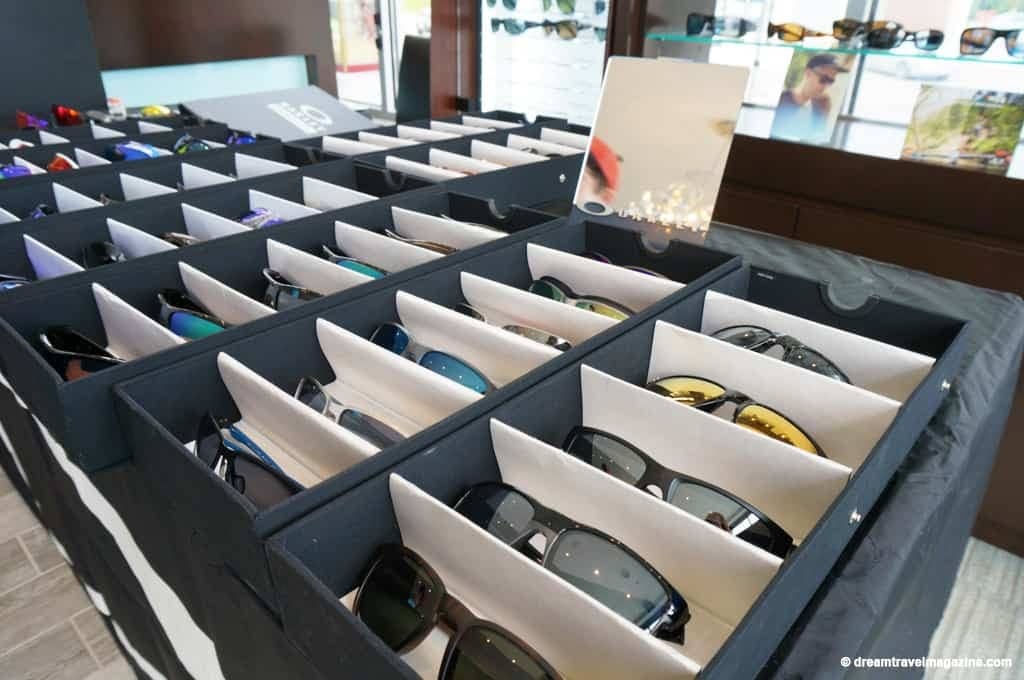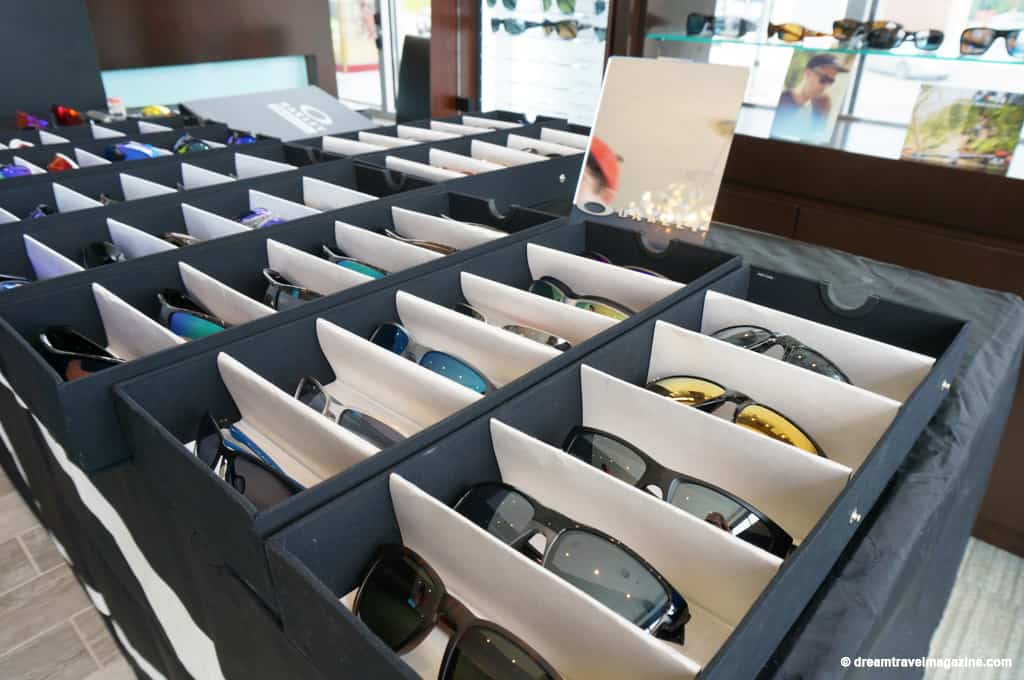 Choosing the Best Sunglasses for your Face
The Right Frame for Your Face
Choose frames that contrast the natural shape of your face. If you have a square shaped face try oval and rounded frames and if you have a more round or oval shape choose square or rectangular shaped lenses. Your Eyes should be centered in the frame/lens. If the frame is too wide for your face your eyes may seem too close together.

Have Fun With Style or Choose Function
Often we fear to get out of our comfort zone! Glasses are a fashion accessory so your sunglasses should be an expression of that style. Experiment with different colours and materials (plastic or metal frames). Don't be afraid to invest in a couple of pairs of sunglasses. A sporty model is great for outdoor activities like biking, walking or boating while a stylish pair are great for lying on the beach or sightseeing.
Remember to take your time, try on a variety of sunglasses and then share your favourites with your friends on social media – a warning you may get a lot of opinions, however eventually the majority may help you choose the same shades the Optometrist thinks are the best for you too!
How an Optometrist Can Help You Get the Right Sunglasses
Whether you have a prescription for corrective lenses or are just getting a pair of Sunglasses having an optometrist on your side will ensure you get the right pair. Optometrists will also help you when something goes wrong with your glasses, often directly dealing with warranty issues for you. They can repair, clean or make sure the glasses continue to sit on your face properly. In fact, many of them will tighten and fix up your glasses for free even if you didn't buy them at that location.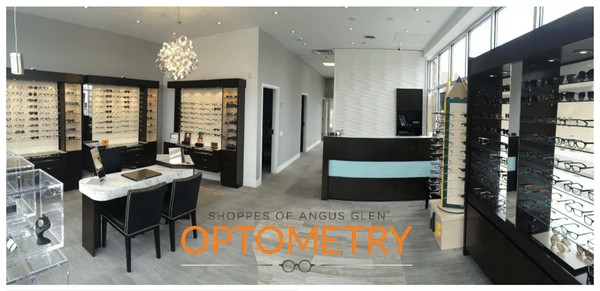 The Team at the Shoppes of Angus Glen Optometry (Markham, Ontario)
So with the mission of getting the right pair of sunglasses for travel and to replace an old pair that I found out did not have the UV protection I needed, I headed out to the Shoppes of Angus Glen Optometry and spoke with Dr. Khan about which frames I should get. Every pair she showed me I liked and everyone in the store seemed to like them too! So I narrowed down my choices to 4 frames and hit social media to get my friends feedback.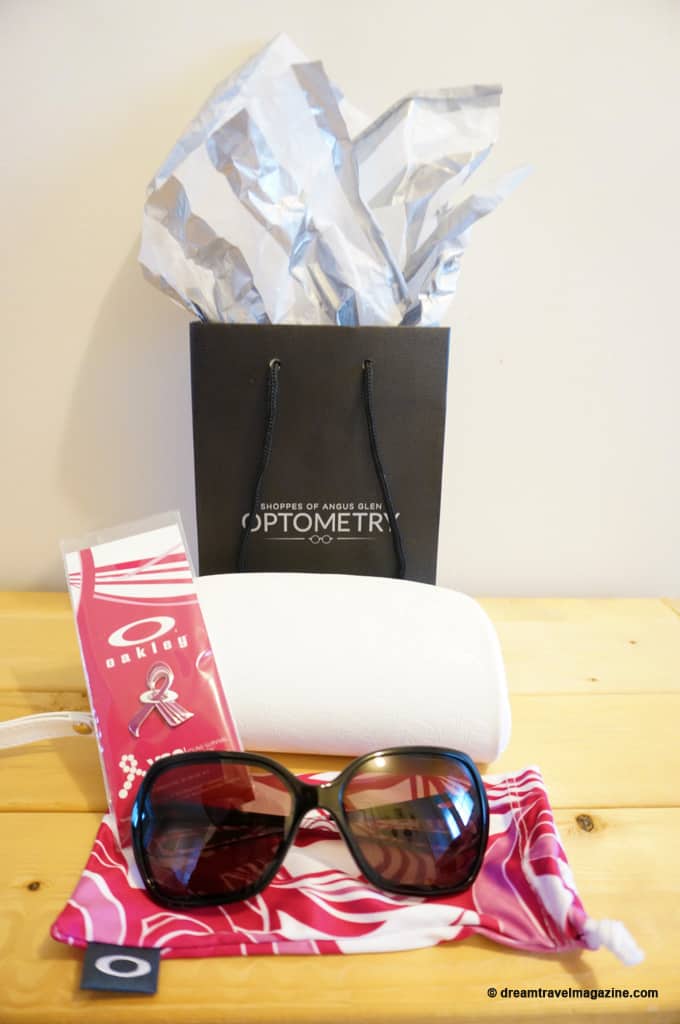 After talking about my travel writing life and watching me juggle my camera and glasses and iPhone the choice became clear. A durable pair of Oakley special edition breast cancer awareness glasses! Sporty yet stylish at the same time! Ironically these were also the ones the majority of Facebook followers picked as well!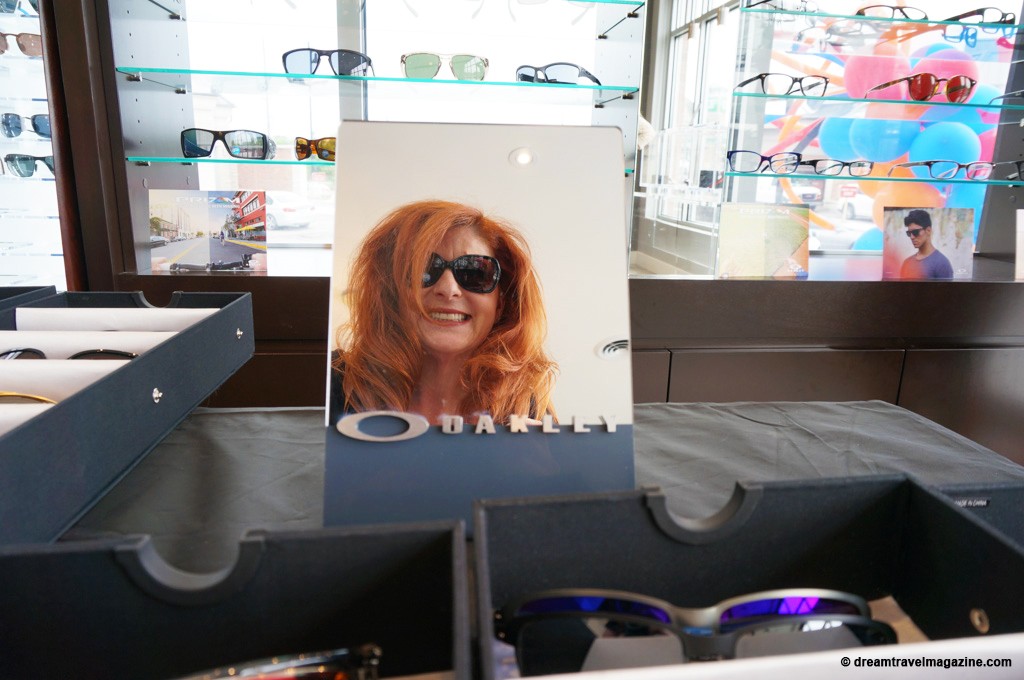 For readers in the GTA looking for an optometrist and a bit of a deal, Angus Glen Optometry is offering a 20% discount until July 15th 2015 for my readers! Just mention that you read about it here! Be sure to enter their Father's Day Giveaway on their Angus Glen Optometry Contest for a chance to win A Pair of Oakley Sunglasses and Round of Golf for 2 at Angus Glen Golf Club in Markham (contest closes June 27, 2015).
This post was sponsored by the Shoppes at Angus Glen Optometry, however the opinions are completely my own based on my experience.