This article may contain affiliate links. Clicking on or purchasing products we recommend through a link may earn a small commission. Read our disclosure and privacy policy page for details. *COVID-19 TRAVEL ALERT – Travel recommendations offered on this site are not to encourage you to travel against travel advisories.
The door opens before me, and I see the familiar airport security checkpoint, however, this security check is not for passengers, but for airport staff and their guests. I hand over my ID and security papers and place my things on the conveyor belt. After I walk through the scanner, the security official wipes my hands with a foam disk, and I collect my stuff. Then the fun begins, a VIP tour of the Plaza Premium Lounge at Terminal 3 of Pearson Airport Toronto.
How did I not know about the Plaza Premium Lounge Network before now? That's all I'm thinking as I walk through the lounge surrounded by comfy chairs lined up waiting for me to sit in with espresso by my side, a book in my hand, as I munch on some snacks. I'm already picturing my next vacation in my head starting right here in this all-inclusive lounge while another part of me is thinking "I'm never going to sit in an airport gate area again!"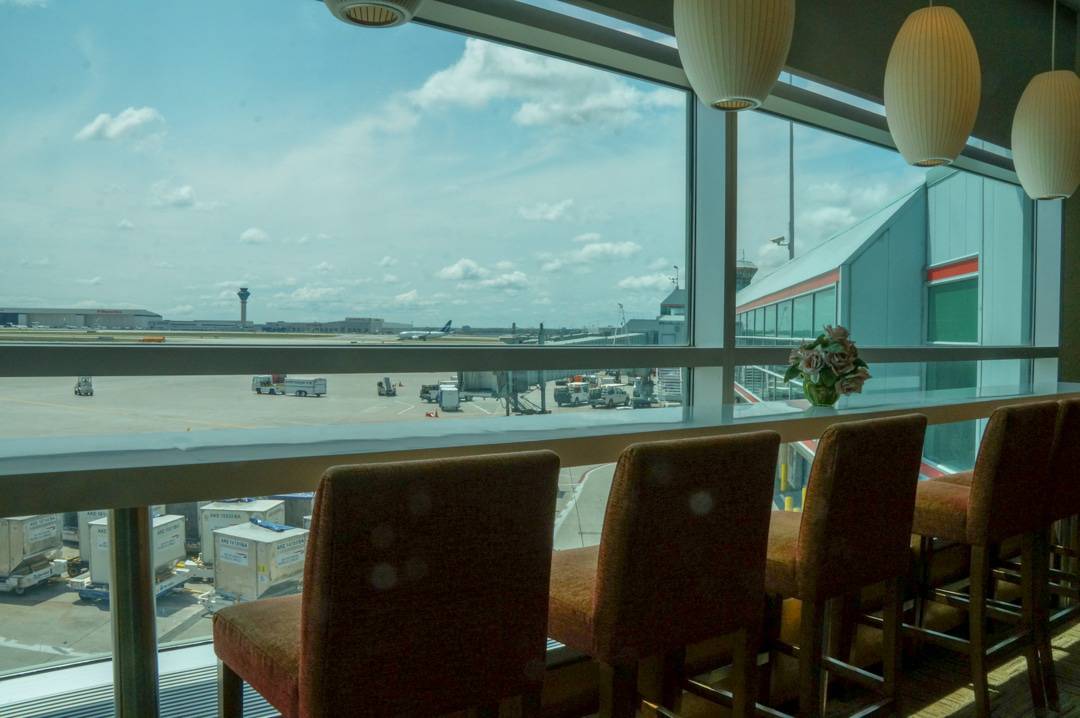 Premium Lounge Not Just for First and Business Class Travellers
I still can't believe my ears when I learn the Plaza-Network lounges have been at Pearson Airport since 2008. You can book The Plaza Premium Lounges in advance, or you can walk in. There are some discounted Plaza Premium Lounge coupons available which make this an affordable stop for everyone (see links to coupons below).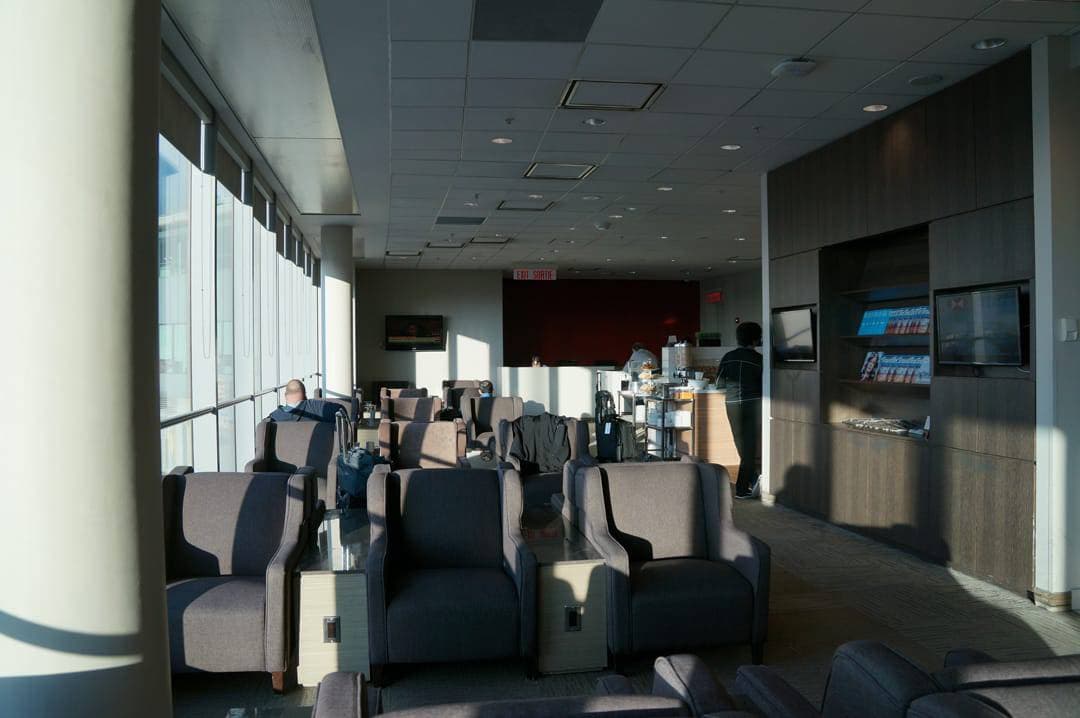 Plaza Premium Lounge Features
All You Can Eat and Drink
Each lounge features an assortment of beverage services and some like the International Departures lounge in Pearson's Terminal 3 even have a full-service coffee bar. Enjoy a glass of wine or mixed drink or a Red Espresso specialty Tea beverage, and of course, there is also an assortment of soft drinks, bottled water or juices available.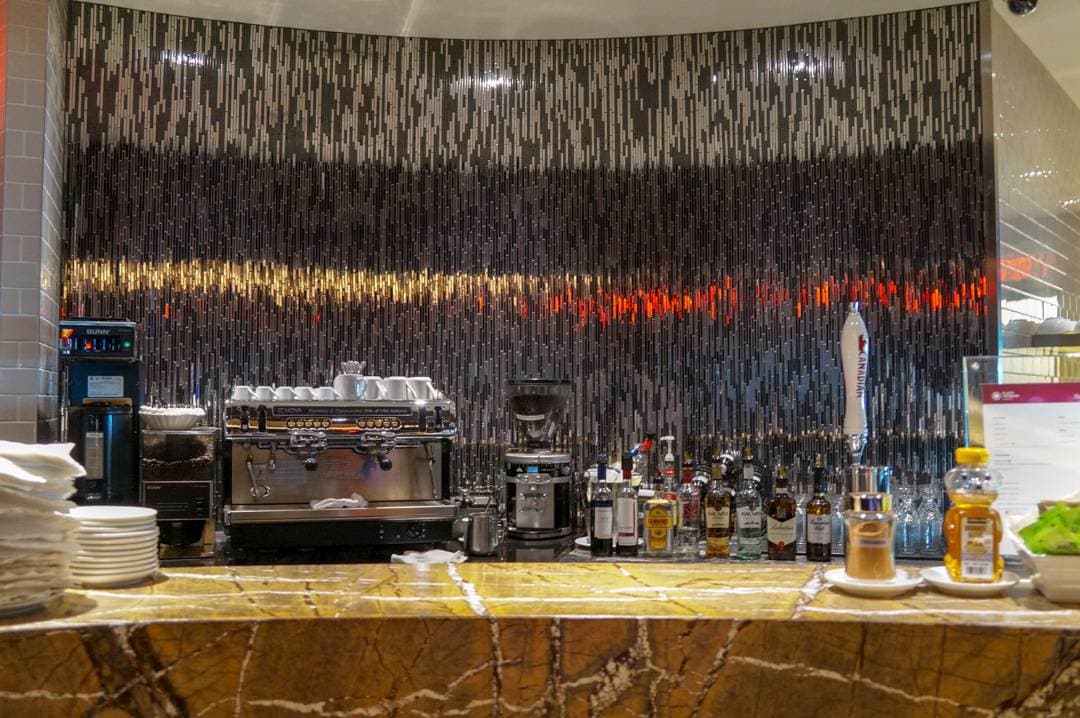 The Plaza Premium Lounges also feature self-serve buffet style food stations, which include hot meals, an assortment of salads, and soups.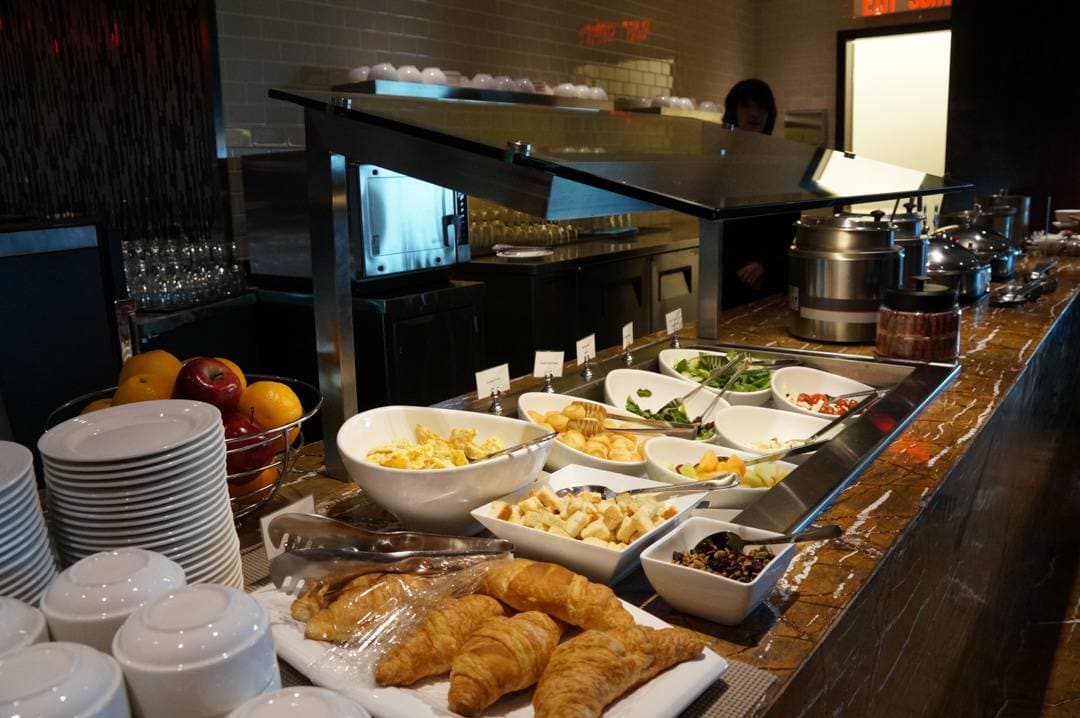 If you don't feel like a hot meal, then there are an assortment of cereals, pastries, bagels, snacks and desserts.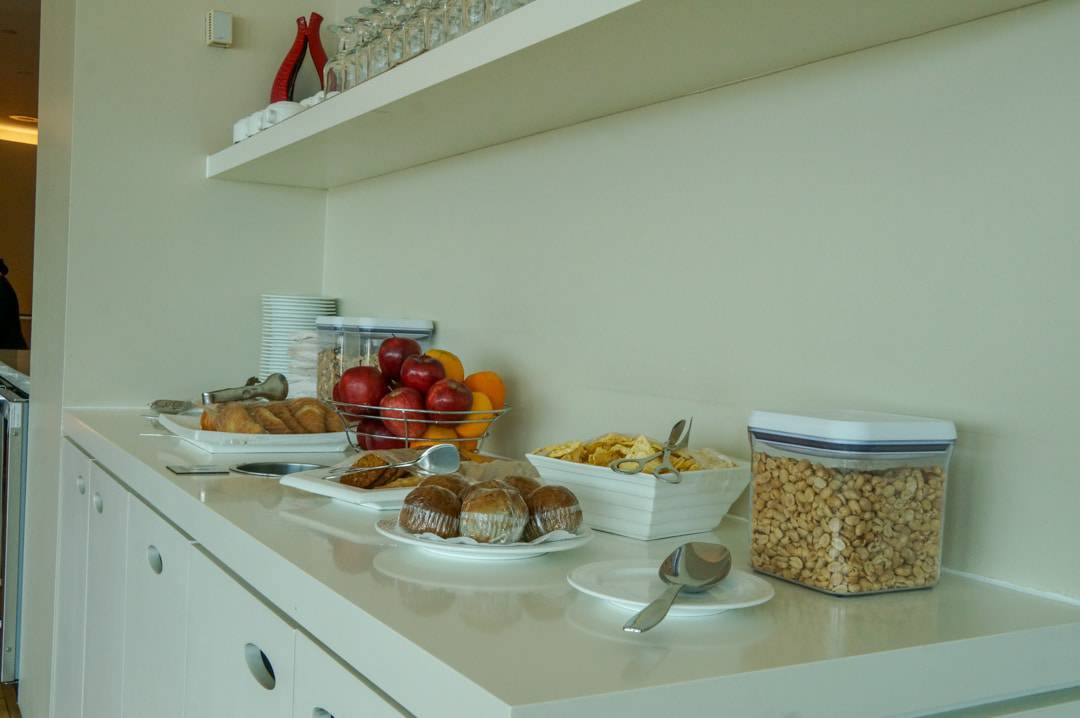 Try the Lounge Signature Dish
If you happen to be in the International Departures area of Terminal 3, you're in for a treat, as the Plaza Premium Lounge offers an exclusive signature dish the Fish Ball Noodle Soup.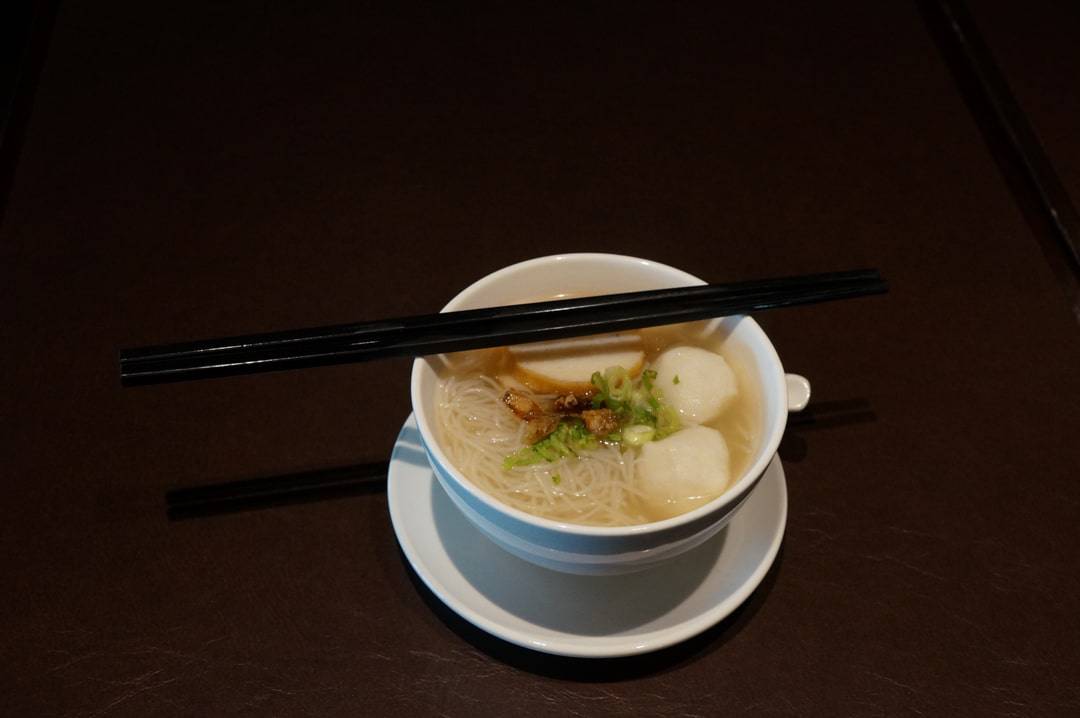 Computer Access and WiFi
There are lots to do in the lounge while you wait for your flight including, television screens, magazines, newspapers and several computer terminals, and if you have your computers, tablets or smartphones, the lounges are enabled with Wi-Fi as well.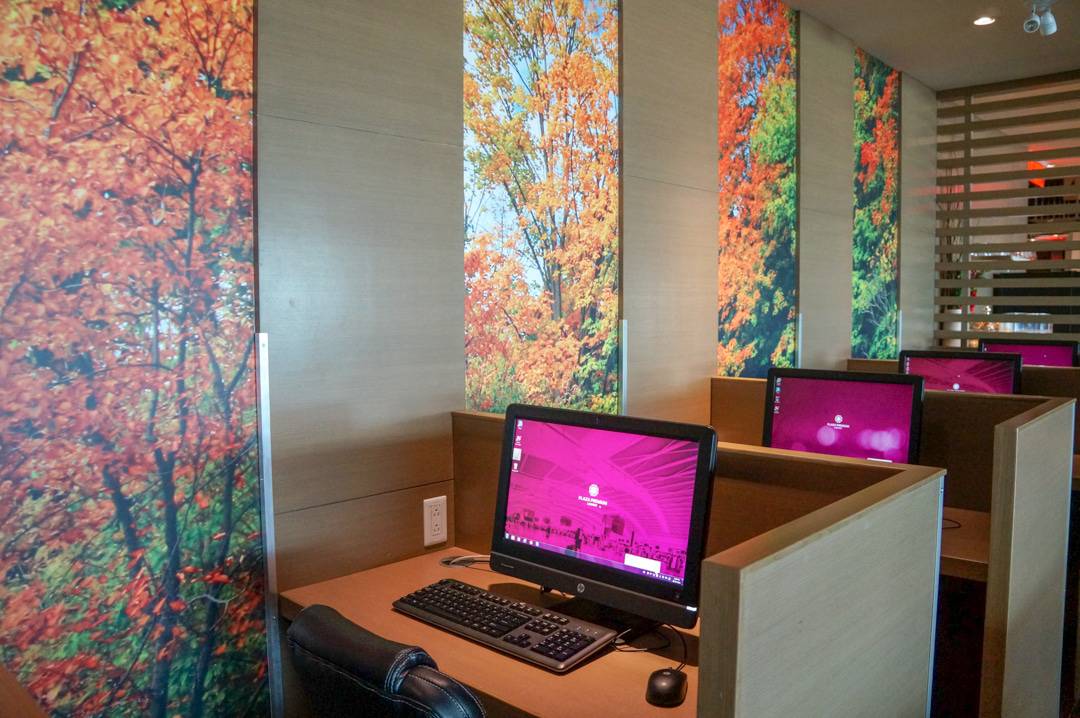 Plaza Premium Lounge Luxury – No Reservations Required
No matter who you are flying with or what class your flying in everyone has access to the Plaza Premium lounges. Flight suddenly delayed? No worries! Enjoy a few hours in a comfortable chair with a hot meal or a snack, instead of sitting in a crowded waiting area or grabbing an expensive bite in a crowded airport eatery.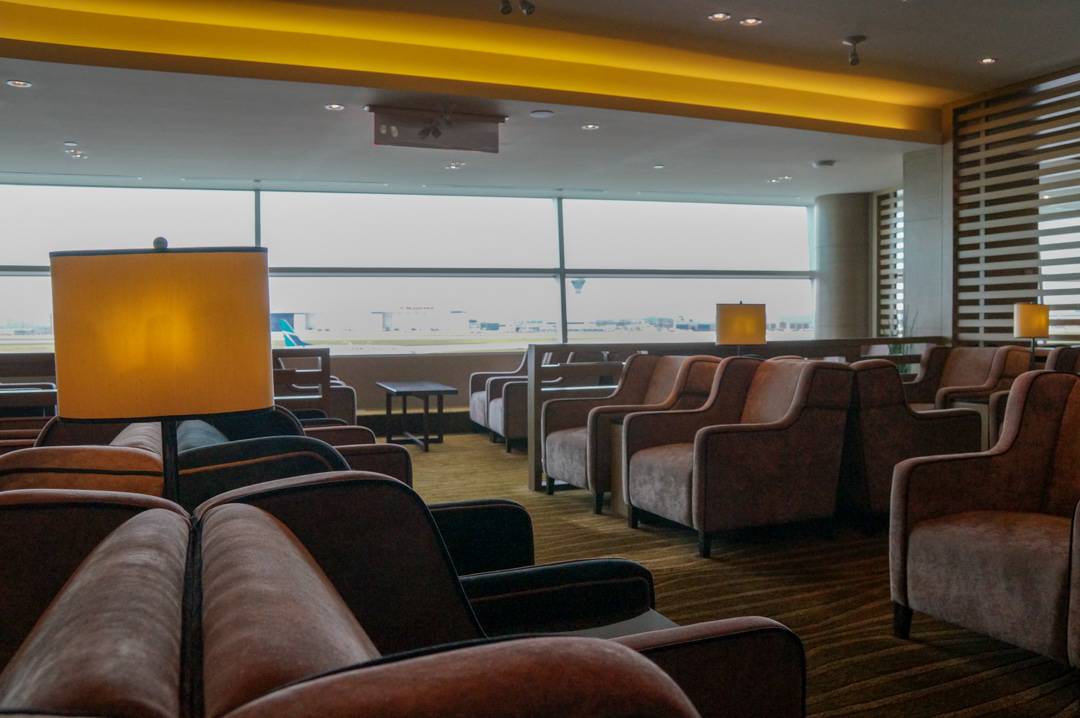 Plaza Premium Lounges in Canada and Across the World
There are over 100 Plaza Premium Lounges located in 29 international airports. For a full list of airport lounges around the world visit the Plaza Premium Network location list here.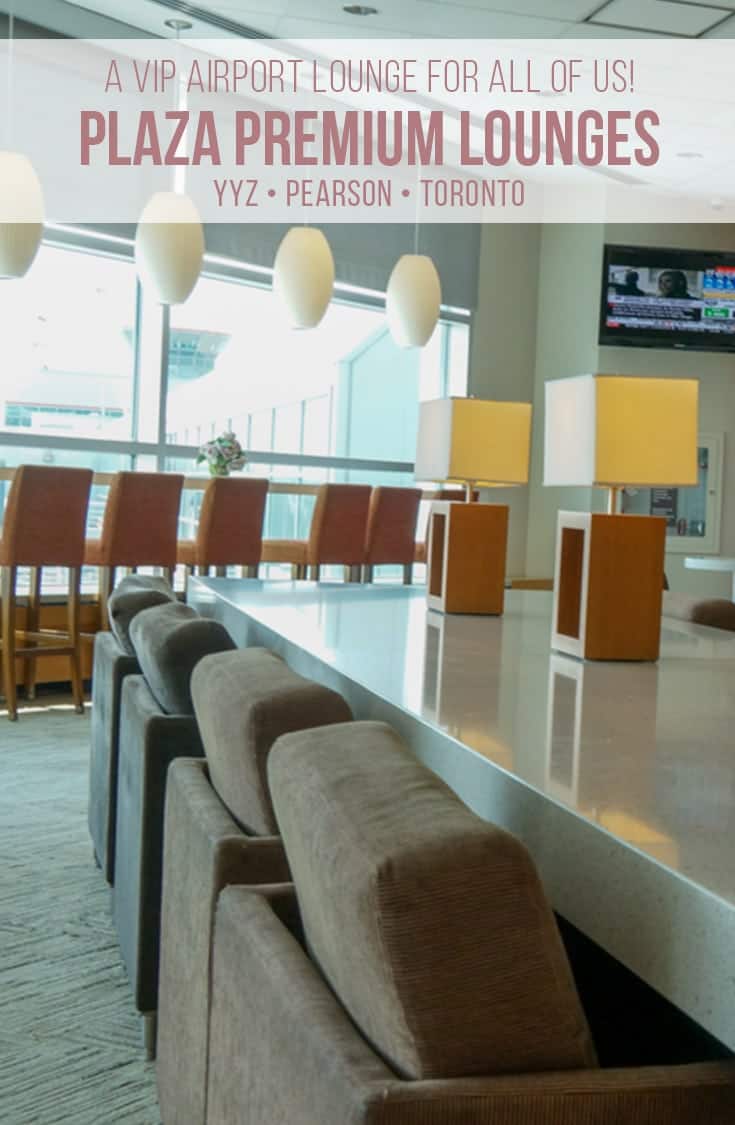 Keep Your Eyes Peeled for Airport Lounge Signs
Keep an eye open for Airport signage directing you to Airline/Airport Lounges as they are not located front and centre next to your flight gates. You may have to walk down a hall or take an elevator up to an airport lounge floor. Each location is equipped with a departures board so you can keep an eye easily on the status of your flight and head back to your flight's gate for boarding.

Canadian Airports: Plaza Premium Network Lounges
Edmonton International Airport – 2 Lounges
The US Departure Lounge located near Gate 88. It is a 2-level lounge with entrances on both floors
The Domestic/International Departures lounge located near Gate 52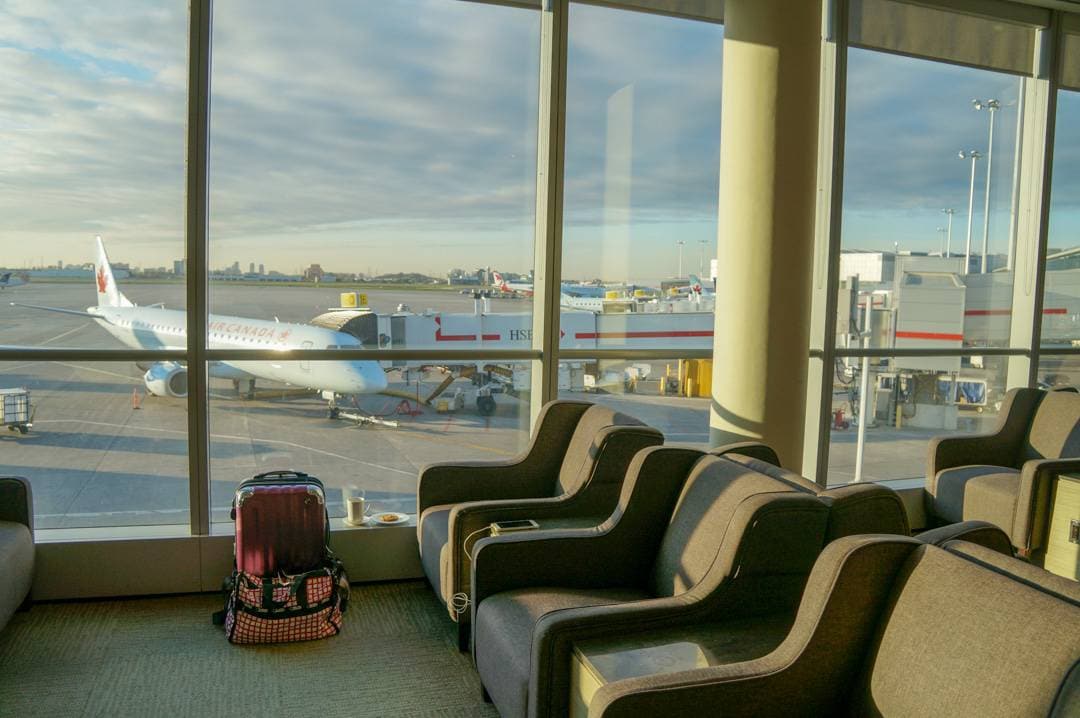 Toronto Pearson Airport – 5 Lounges
International Departures, Toronto Pearson Terminal 3 located near Gate C32
Domestic Departures,  Toronto PearsonTerminal 3 situated between Gates B22 and B24
US Transborder,  Toronto PearsonTerminal 1 situated near Gate F82
American Express Lounge operated by Plaza Premium International Departures,  Toronto PearsonTerminal 1 located on the second floor, use elevator near Gate E77
Domestic Departures,  Toronto PearsonTerminal 1 located on level 3 right past security on the right (do not go down the escalators)
Vancouver – 4 Lounges
International Departures (Pier D), Vancouver International Airport located directly after security screening
US / International Arrivals, Vancouver International Airport located near food court before security
Level 3, Domestic Departures terminal, Vancouver International Airport located near Gate B15
US Transborder Departures (Pier E), Vancouver International Airport located near Gate E87
Level 3, Domestic Departures (Pier C), Vancouver International Airport located after security screening, near Gate C29
Winnipeg Richardson International Airport (1 lounge)
Situated in the Domestic/International Departures area of Winnipeg Richardson International Airport, across from Gate 6.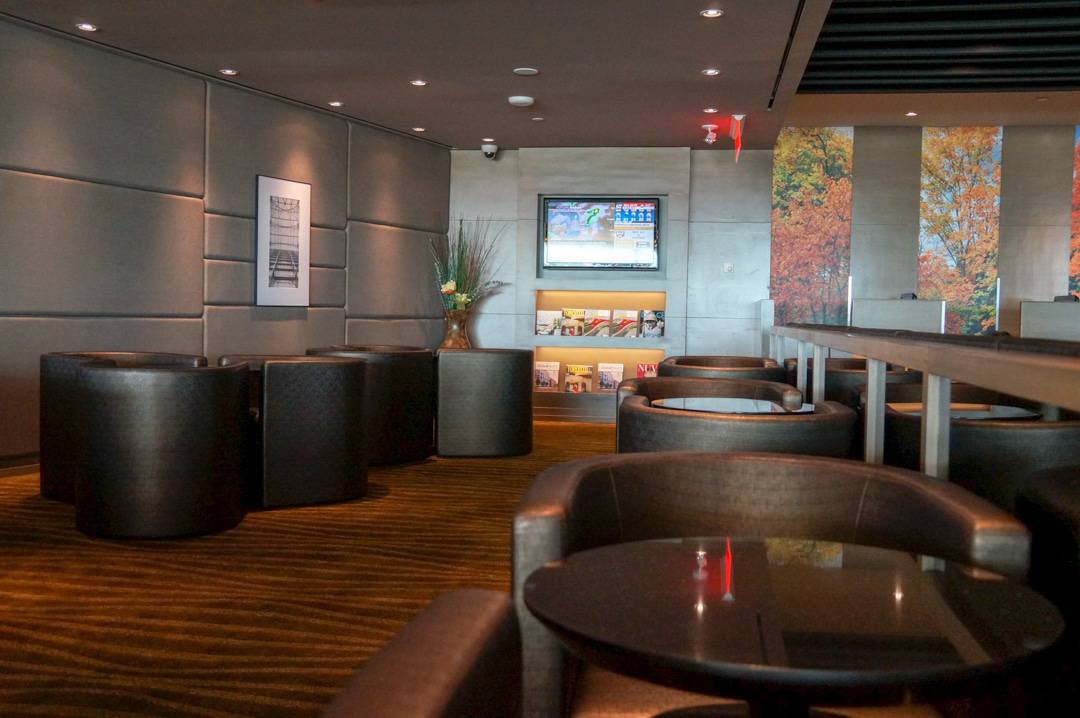 Plaza Premium Lounge Value Coupons and Discounts
I'm kicking myself now for all the times I've paid for some airlines' "Preferred Seat" or "VIP/Select" service. I've spent $80-$120 for preferred check-in and an in-flight kit with a pillow and blanket that I almost never use! For just $40 I can spend 2 hours in Premium Lounge and start my vacation off in style! Way better value to get a real "First Class" experience!
How to get into the Canadian Airport Lounges at a discounted price.
Keep an eye out for Wag Jag deals offering a discounted visit to the lounges, and you can download and print coupons for discounts to the Plaza Premium Lounges in Canada by following the links below.
Flight Centre – Download a Plaza Premium Lounge coupon at Flight Centre's website.
WestJet – Save 20% off the walk-in price when you present a valid WestJet boarding pass.
Sunwing – G

et your discount coupon from the Sunwing Airlines check-in counter in Toronto and present it at the lounge.

Air Miles – if you collect Air Miles you can enjoy a 20% discount to Plaza Premium Lounges at Toronto Pearson, Vancouver, and Edmonton Airports, and as an added perk, you will also earn AIR MILES

 reward miles when you stay.
Read more: Flying Air Canada? Why You Should Download the Air Canada App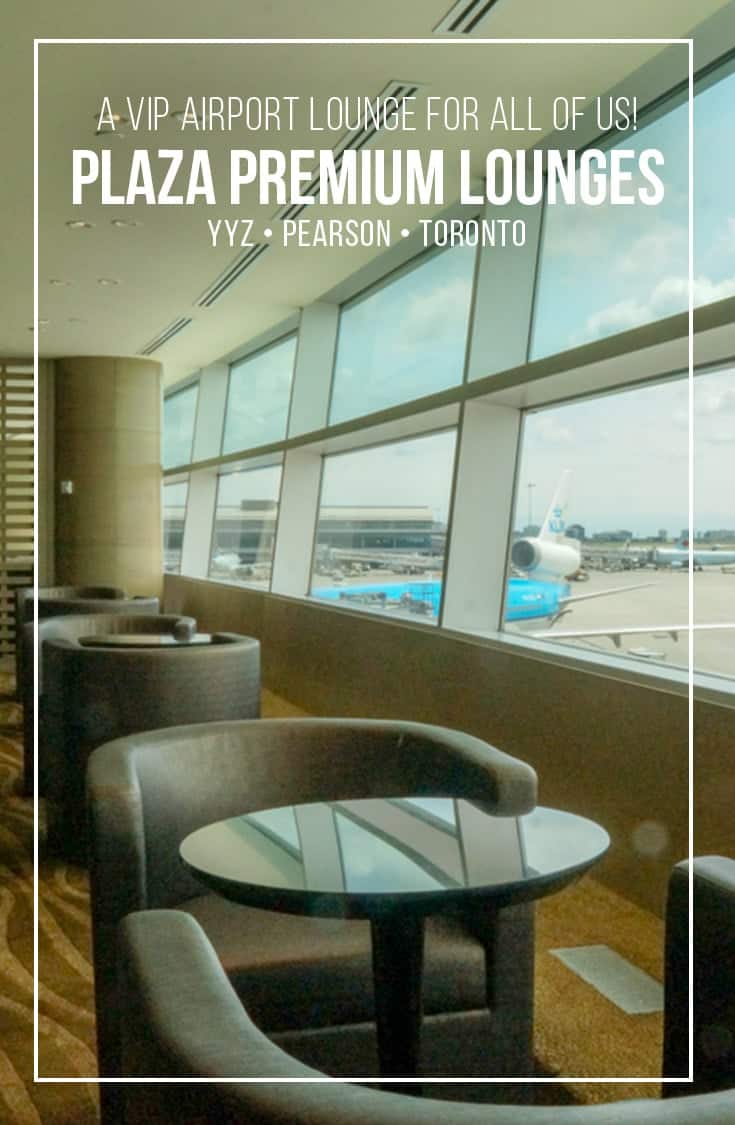 Read more: How Turkish Airlines Elevates Air Travel Around the World
Many thanks to the Plaza Premium Lounge Network. I participated in a tour of the Terminal 3 Plaza Premium Lounges at Pearson Airport. For more information visit the Plaza Premium Lounge Network Website.