This article may contain affiliate links. Clicking on or purchasing products we recommend through a link may earn a small commission. Read our disclosure and privacy policy page for details. *COVID-19 TRAVEL ALERT – Travel recommendations offered on this site are not to encourage you to travel against travel advisories.
I can't believe how many people I have been travelling with that don't have the Air Canada app installed on their phone. For me, it is a no-brainer, if you are flying Air Canada download the app. When searching for flights I will often lean towards Air Canada flights if the price is the same as another airline just for the convenience of using their app.
It isn't just about in-flight entertainment which some flights require you to have the app installed on your tablet or smartphone for, but for all the fantastic features that make flying so much easier.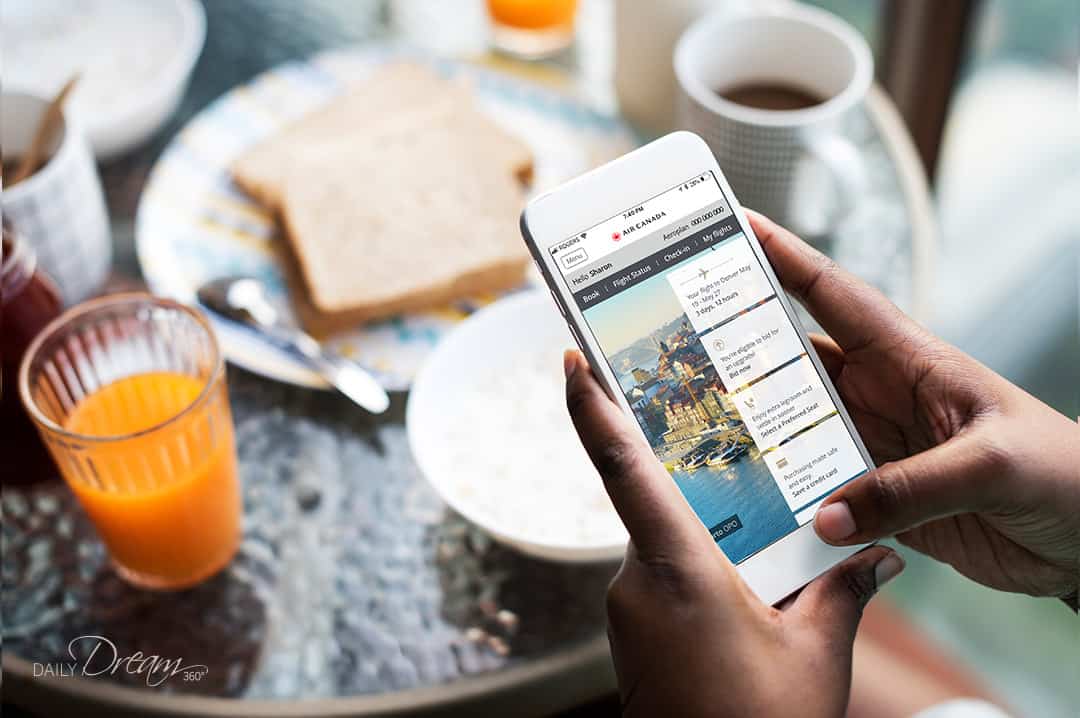 Air Canada App Best Features
Easy Flight Check-in
By far the most important feature is the ability to check into your flight. Once you have set up your Air Canada e-profile and log into your app, it remembers your details. So you don't have to dig around for your passport, the Air Canada app does it all for you.
Notification/Reminders to check in 24 hours prior
Once your profile is set up checking in to your flight on the go is simple
Confirm the profile info, pick your seats, check-in.
You can send yourself the boarding pass to email or your phone's wallet, and it will also appear inside the AC app. Don't like the electronic boarding pass no problem there is an option to print one from your email or at the kiosks in the airport when you arrive.
Essential Flight Details at Your Fingertips
Seat Preview – if you'd like to see how many seats on the plane are booked you can preview them on the phone. If you'd like you can even purchase advanced seat selection from the flight details page inside the app. Of course, you can also wait until 24 hours before when the app will notify you to check-in for your flight and do it then.
Standby & Upgrade List
The app allows you to check the standby and upgrade availability of a flight 24 hours before check in as well.
Read more: A VIP Airport Lounge for All of Us! A Tour of the Plaza Premium Airport Lounges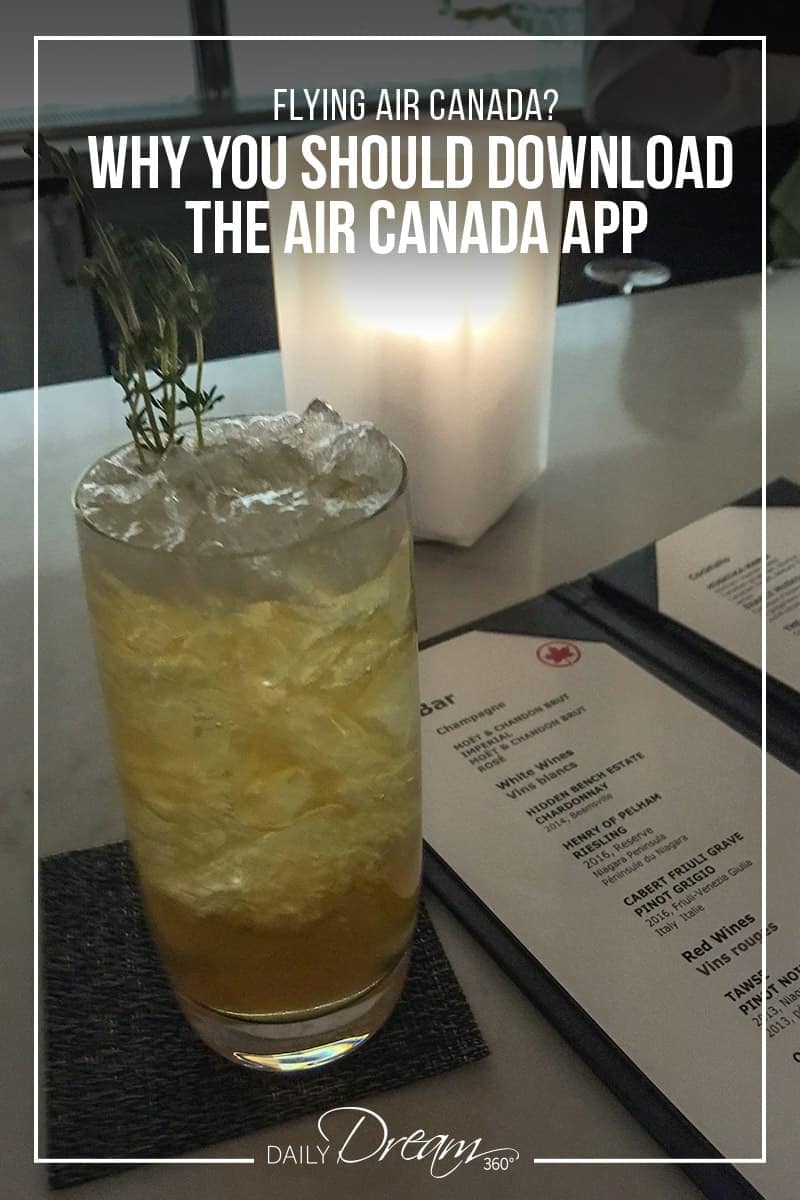 Flight Monitoring
Once you have booked your flight, you can enter your booking number in the "my flights" tab which tracks all flight details for you which include:
Notifications of flight delays
Notifications of gate changes
Track the inbound flight
Notifications of flight cancellations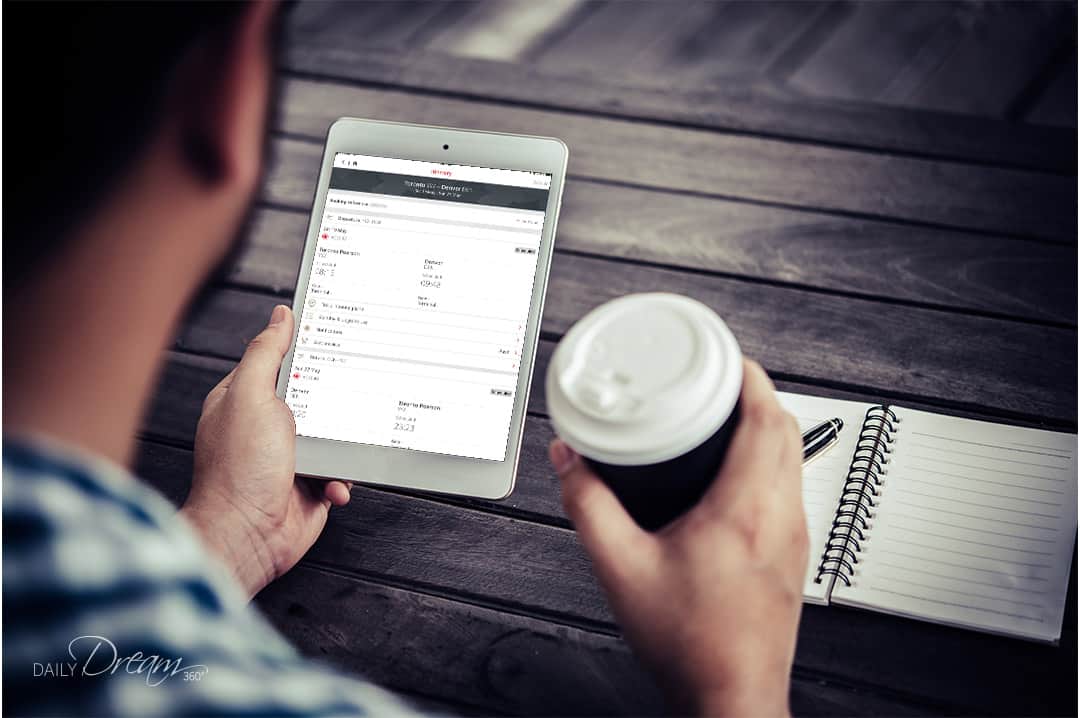 Flight Delays Are Easy to Track
The moment your flight is delayed, you will receive a notification from Air Canada. You can set up notifications to appear on your app, via text message or email. The app will update the information immediately and show you a Delayed warning in yellow telling you there is a delay. When you click on flight details, you will see how much of a delay and what the estimated new timing will be.
If there are gate changes, the app will tell you those as well. This is great when I have connecting flights as often when the plane lands I can turn on data and see where the gate is for my connecting flight before we even reach the terminal.
Flight Cancelled? – The App Helps with this too.
I was in Vancouver when I learned my flight was cancelled from a notification on my app. It happened just as I was about to head out to the airport. I got on the phone trying to see if the agent that booked my flight can let me know what was happening. While on hold with her, the AC app sent me a notification on the new flight I had been assigned. By the time the agent came back on the phone to tell me I had been scheduled on a new plane, I had already selected my seats and checked in using my phone.
I have to say it took away all the anxiety of getting my flight cancelled. This was the first time it had happened to me, and within minutes I was all set up on my new flight a few hours later. This also saved me from getting to the airport to find out about this and allowed me some more time in Vancouver.
Read more: How Airlines Lose Your Luggage? Tips to Prevent Lost Luggage Disasters
Can't Imagine Flying without the Air Canada App
As a travel writer, I don't always get to pick which flights I'm going to be booked on. I still get this giddy sense of relief when I receive my assignment, and the booking number is with Air Canada. The first thing I do is plug in the booking reference under my flights, and the app takes care of the rest.