This article may contain affiliate links. Clicking on or purchasing products we recommend through a link may earn a small commission. Read our disclosure and privacy policy page for details. *COVID-19 TRAVEL ALERT – Travel recommendations offered on this site are not to encourage you to travel against travel advisories.
Ok my passion for cross border shopping in Buffalo is now spawning a new travel section on my site! That's right, people are now contacting me to come shop in their regions, villages and towns and since I've loved visiting them so much I've started a new section called Travel Shopping which will feature local travel spots and more cross border shopping favourites for Canadians.
Cross Border Shopping Tips for Canadians Michigan Great Lakes Bay Region
I love a variety of shopping options when I travel, from small town villages, farm boutiques, large malls and of course outlets and bargain shops and I'm happy to report that Michigan's Great Lakes Bay Region has it all!
Getting There
Ontarians need to make their way across Highway 401 to Highway 402 towards Sarnia. Cross the border at the Blue Water Bridge into Michigan. Follow the I-69 highway towards Flint and head north to the I-75 which will be your main road to many shopping destinations in the Great Lakes Bay Region.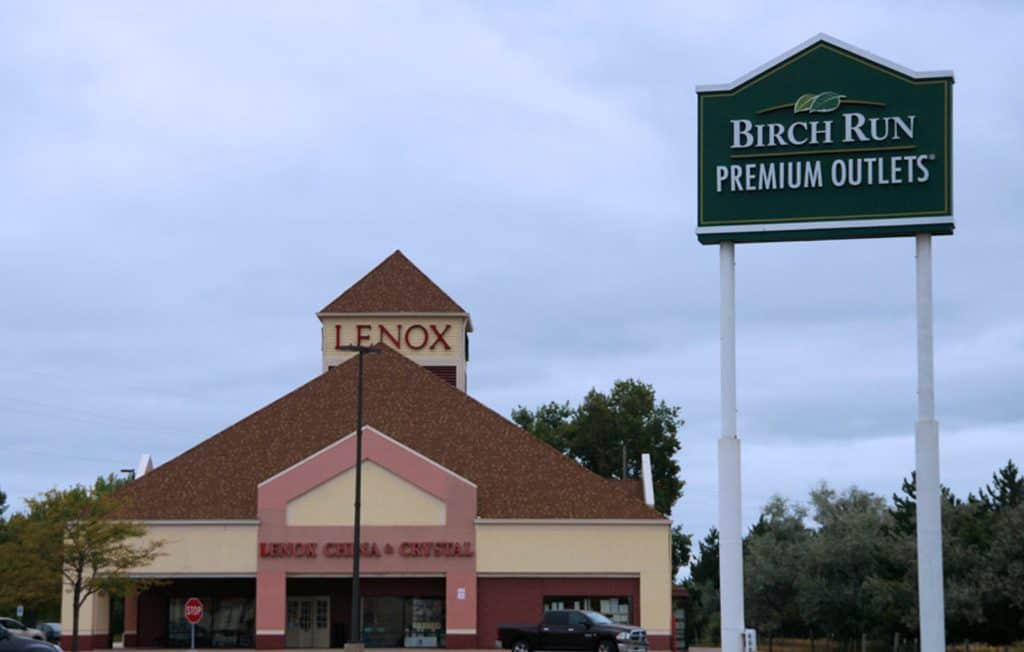 Cross Border Shopping Tips for Canadians Shopping Highlights
I will go into greater detail about where to shop in this region, but I thought I would start with an overview of what you can expect first. More posts to come in the upcoming weeks.
Outlet Malls
Outlet shoppers will not be disappointed, there are many bargains to be found in Michigan in their outlet malls which include the Premium Outlets Birch Run, the Great Lakes Crossing Outlets in Auburn and the Tanger Outlets in Howell Michigan.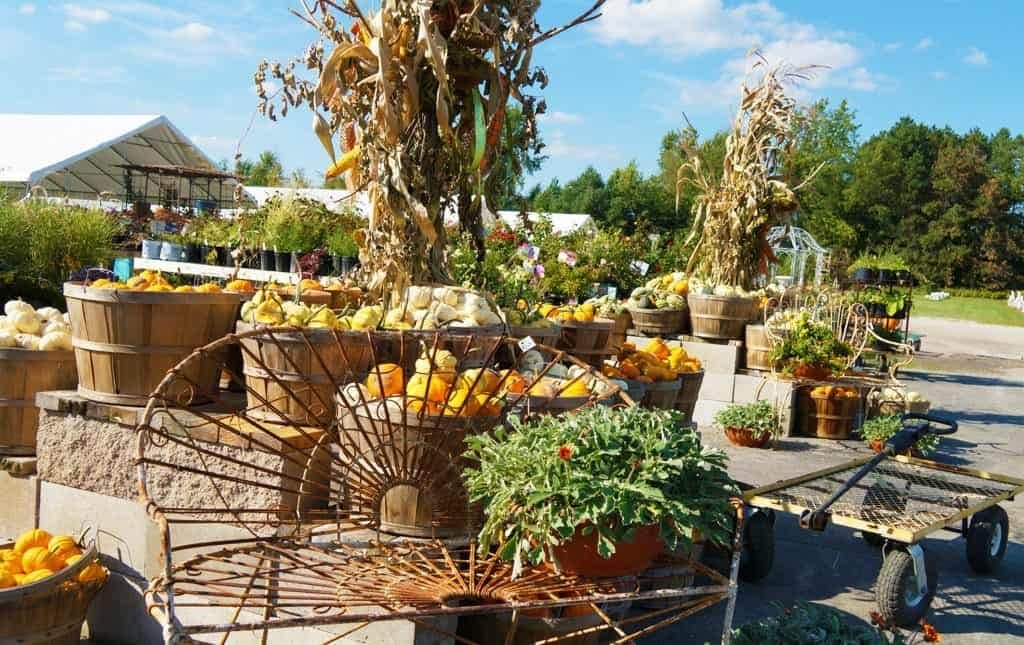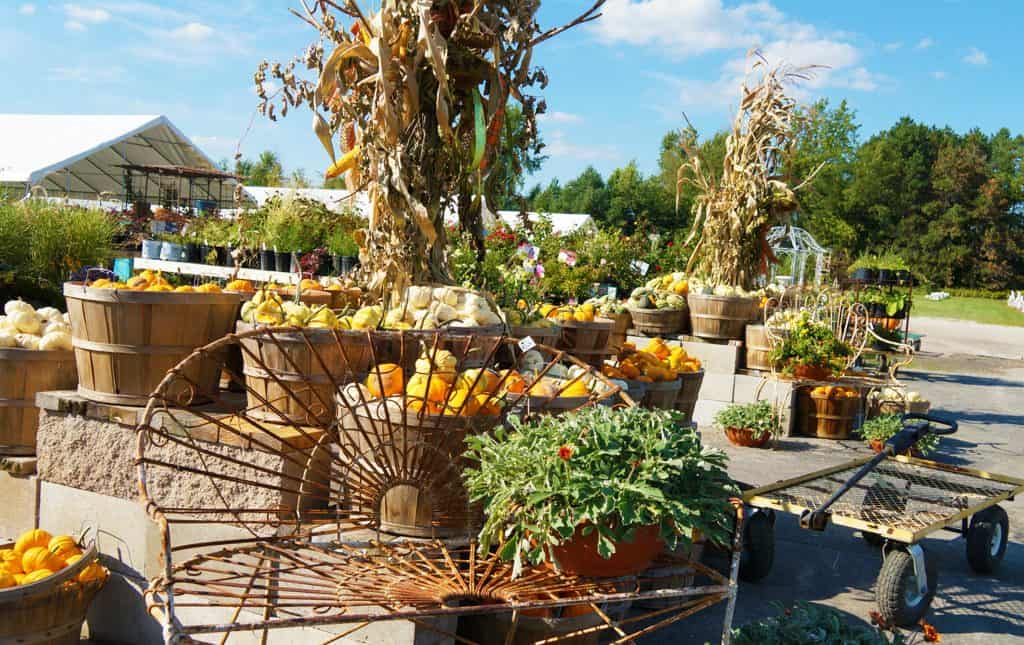 Farms and Local Shops
I visited a number of local farms and shops in this region which include farmers markets, a giant pumpkin farm, a garden sculpture and nursery and some little country shops and antique stores. If you are travelling with your families fear not, there are a number of attractions at these farms and local stops that your kids are going to love!
Frankenmuth
I've written about Frankenmuth Bavarian village as a great destination for families (see the original post here). This is a fun village filled with local boutiques, touristy shops and includes the River Place Shops which is like a small shopping village right inside Frankenmuth's main street.
Of course, a cross-border shopping favourite in this region is Bronner's Christmas Wonderland a huge Christmas complex with everything you can possibly dream of needing (and a few things you may have never thought of) for the holidays! Our more in-depth look at Bronner's Christmas Wonderland can be seen here.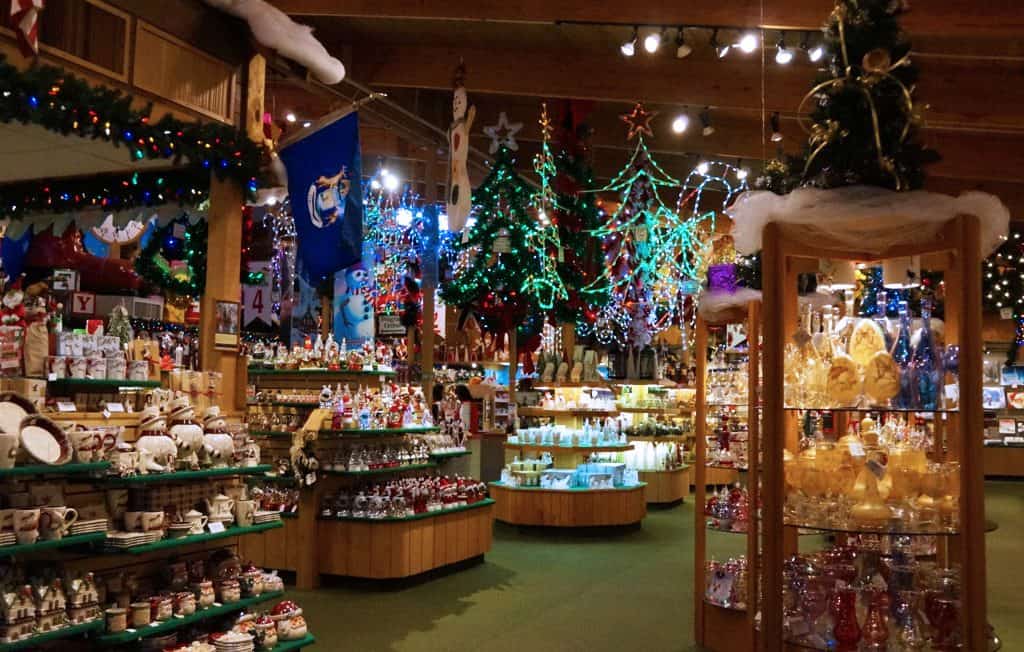 Where to Stay
There are many affordable options for hotel stays in this region if you plan on extending your shopping road trips. I recommend Sleep Inn hotels which feature comfortable rooms at a great price.
Sleep Inn – Midland Michigan – Clean hotel, with complimentary breakfast and very affordable room rates. See the full review here.
Frankenmuth Bavarian Inn – Great for families, this hotel has an indoor water park, is located in the centre of the village and is a great spot for those heading to Bronner's Christmas Wonderland. See the full review here.
Travel assistance was provided by Great Lakes Bay Tourism.