This article may contain affiliate links. Clicking on or purchasing products we recommend through a link may earn a small commission. Read our disclosure and privacy policy page for details. *COVID-19 TRAVEL ALERT – Travel recommendations offered on this site are not to encourage you to travel against travel advisories.
Shopping in Michigan is appealing to Canadians because Michigan has a 6% sales tax which combined with amazing bargains makes for some great shopping across the border. I often get emails about Outlet Mall shopping and Michigan has a number of outlets to choose from including the Birch Run Premium Outlet mall.
Birch Run Premium Outlets, Michigan
Getting There
Birch Run Premium Outlets is located at 12240 South Beyer Road, Birch Run, MI 48415. For those coming in from Ontario take Highway 402 to Sarnia and cross on the Blue Water Bridge. Follow the I-69 interstate highway towards Flint and head north to the I-75 until you reach Birch Run. You will see the sign on the side of the highway.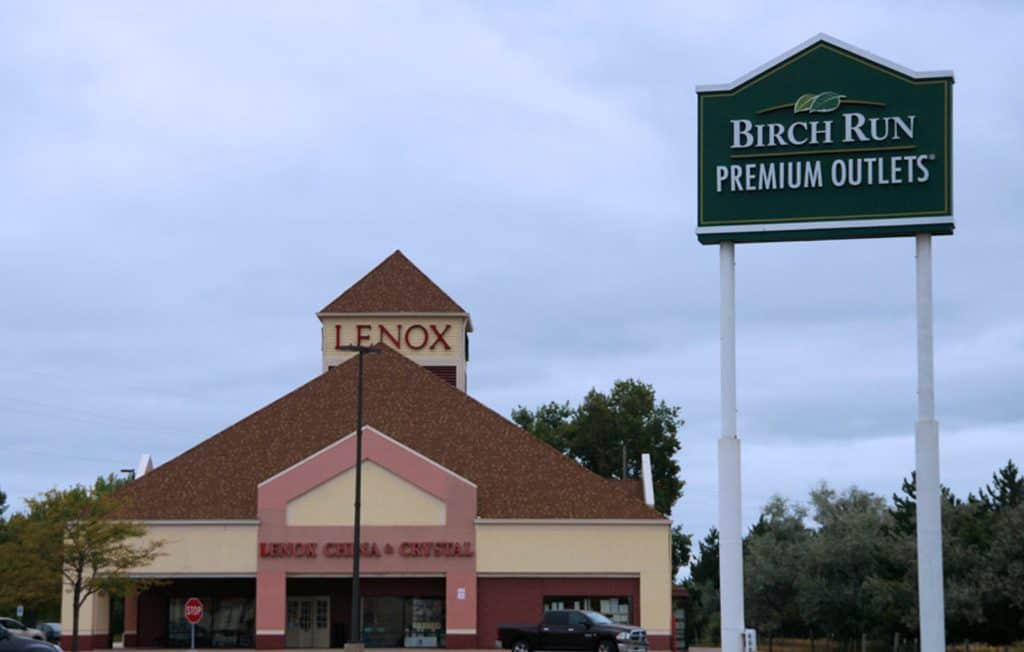 Birch Run Premium Outlets is spread out over a very large area and you will likely find yourself driving between the buildings. The mall directory is divided into colour coded areas from A – F and each is a strip mall with its own set of stores.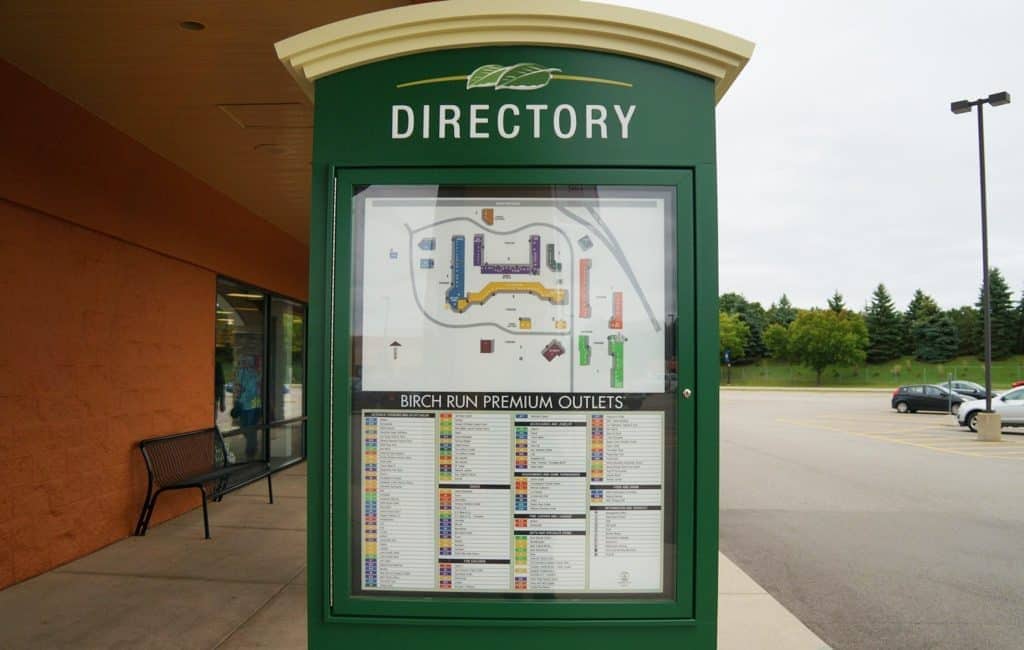 There are over 145 outlet stores at this Premium Outlet location with just about every name brand store you are looking for in designer fashion, children's clothing, sportswear, shoes, accessories, gifts and housewares. These are all spread out throughout the colour coded areas, rather than being grouped by type of store.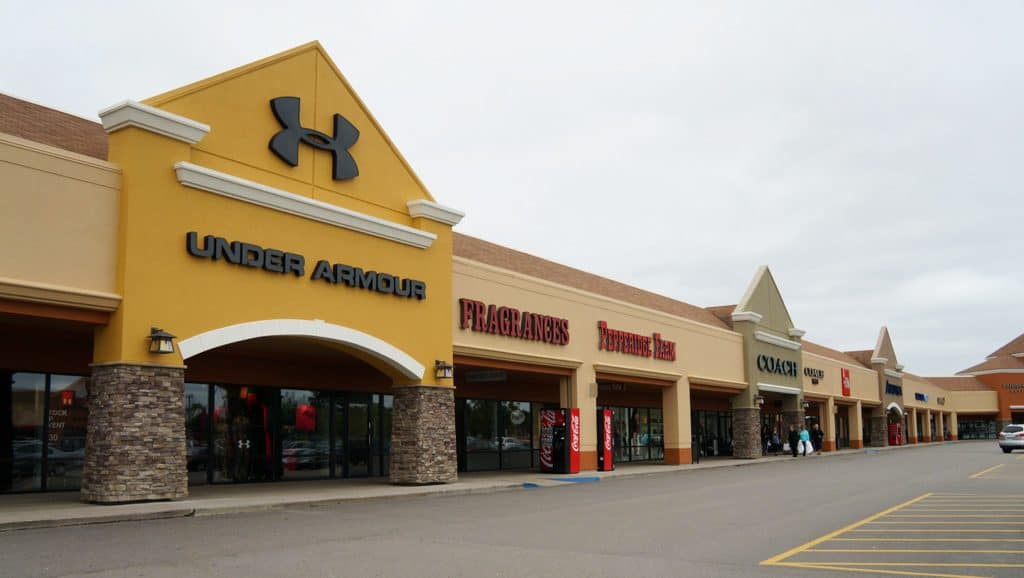 The Birch Run Premium outlets website is updated often with special sales and promotions going on store wide, visit your favourite outlet stores websites for their specials and promotions.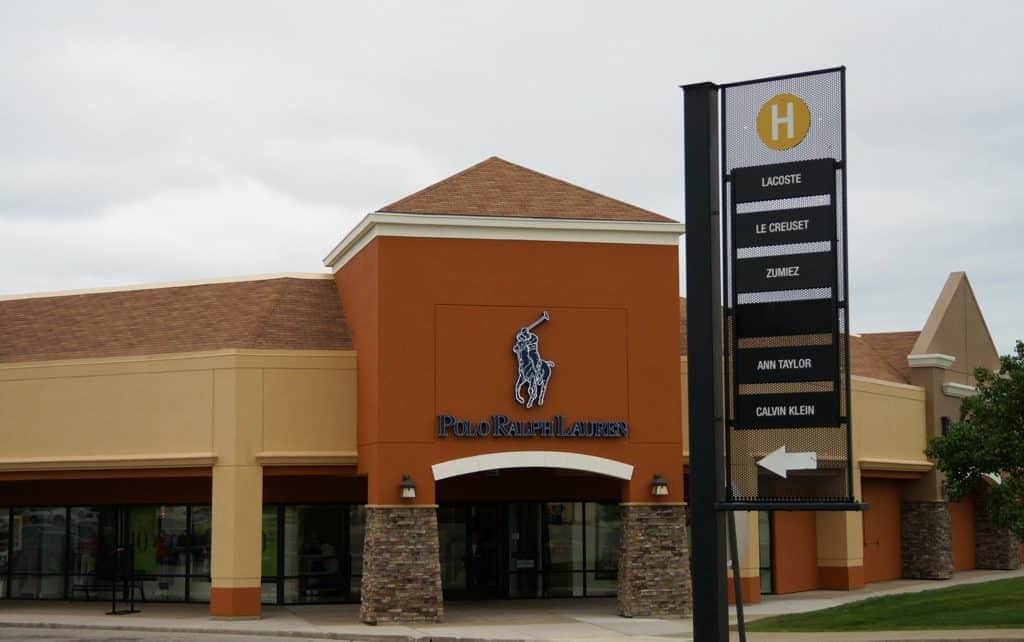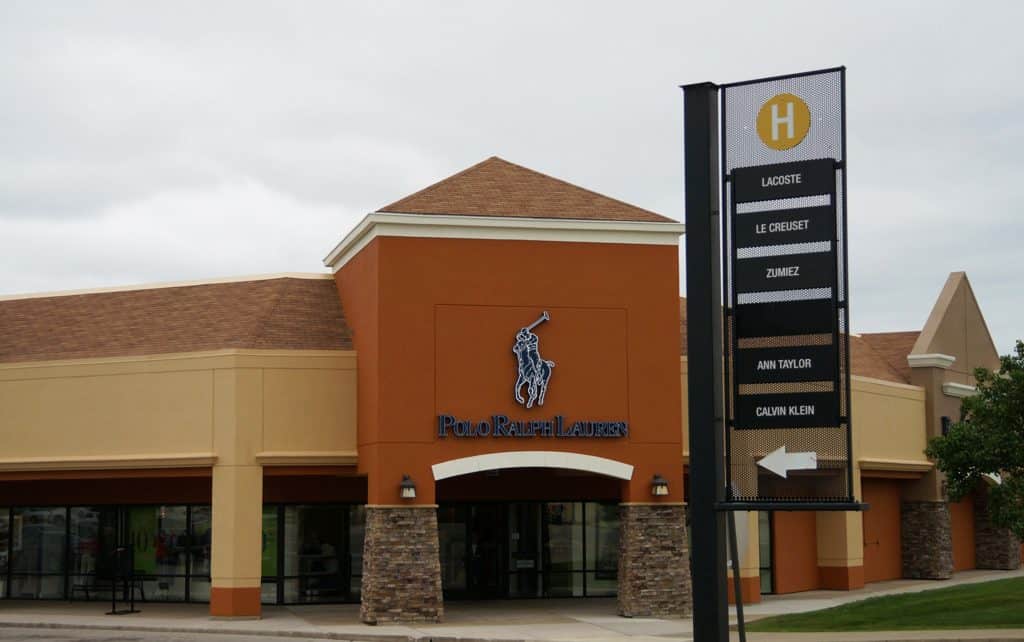 Where to Stay
There are many affordable options for hotel stays in this region if you plan on extending your shopping road trips. I recommend Sleep Inn and Choice hotels which feature comfortable rooms at a great price.
I recommend the Comfort Hotel, Birch Run, it was clean, very affordable and was the perfect location for this shopping excursion.
What to Do
The Birch Run Premium Outlets are located near the Frankenmuth Bavarian Village which has many attractions and shops itself. Children will love the Bavarian themed Frankenmuth Inn, which has an indoor water park and families love visiting Bronner's Christmas Wonderland a huge store filled with holiday goods.
Travel assistance was provided by Great Lakes Bay Tourism.