This article may contain affiliate links. Clicking on or purchasing products we recommend through a link may earn a small commission. Read our disclosure and privacy policy page for details. *COVID-19 TRAVEL ALERT – Travel recommendations offered on this site are not to encourage you to travel against travel advisories.
As we reach the end of "tapping" season here in Ontario that can only mean one thing: time for the Elmvale Maple Syrup Festival. This year they celebrated their 50th anniversary with the biggest festival yet! I've been to this festival a few times but this year's one day festival delivered lots of laughs, entertainment, food and of course maple syrup!
Elmvale Maple Syrup Festival Tradition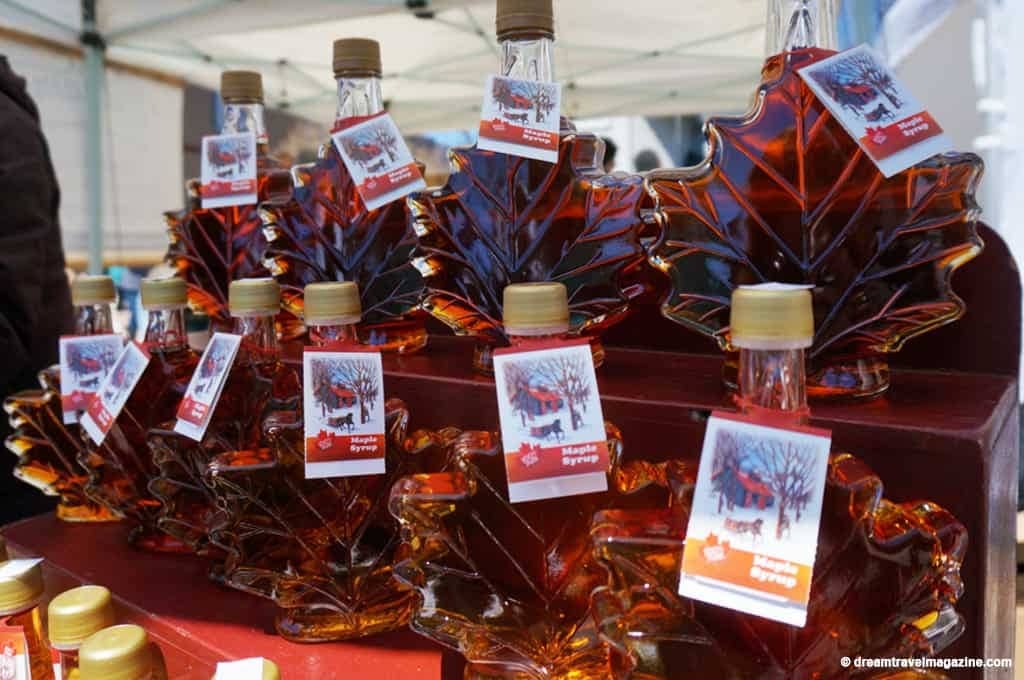 Many of Ontario's local maple syrup producers were on hand with their selection of syrups. There were plenty of varieties from the very lightest syrups to the dark "end of the run" syrups. The lighter blends are the purest and most expensive maple syrups on the market and the darker blends are cheaper and great for cooking and baking. The many vendors were happy to share samples of the different varieties so you can choose the ones that you liked best.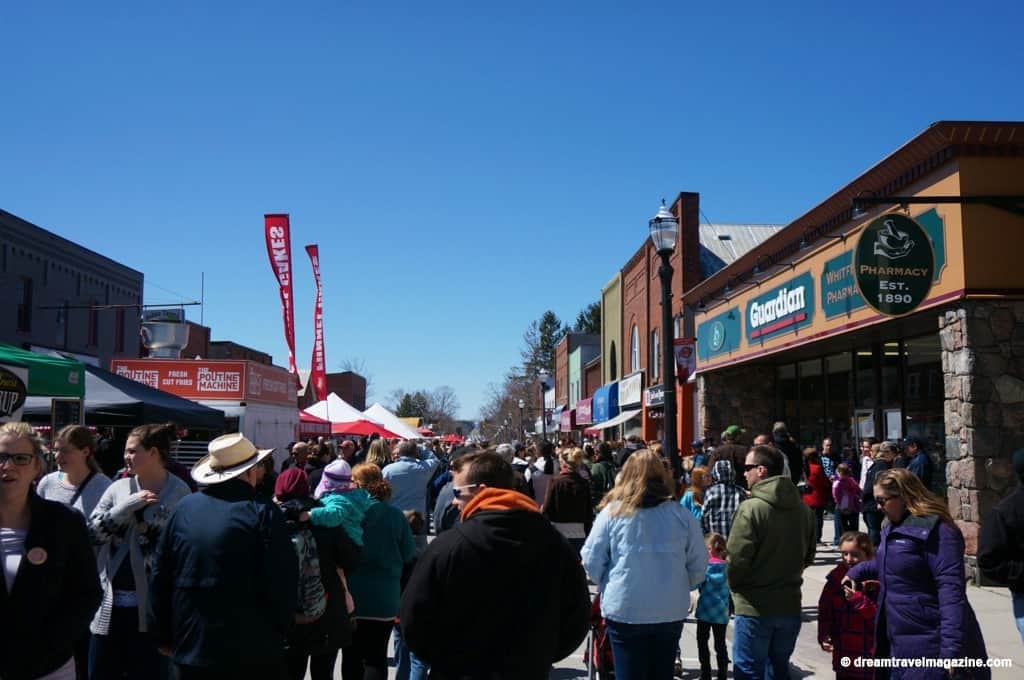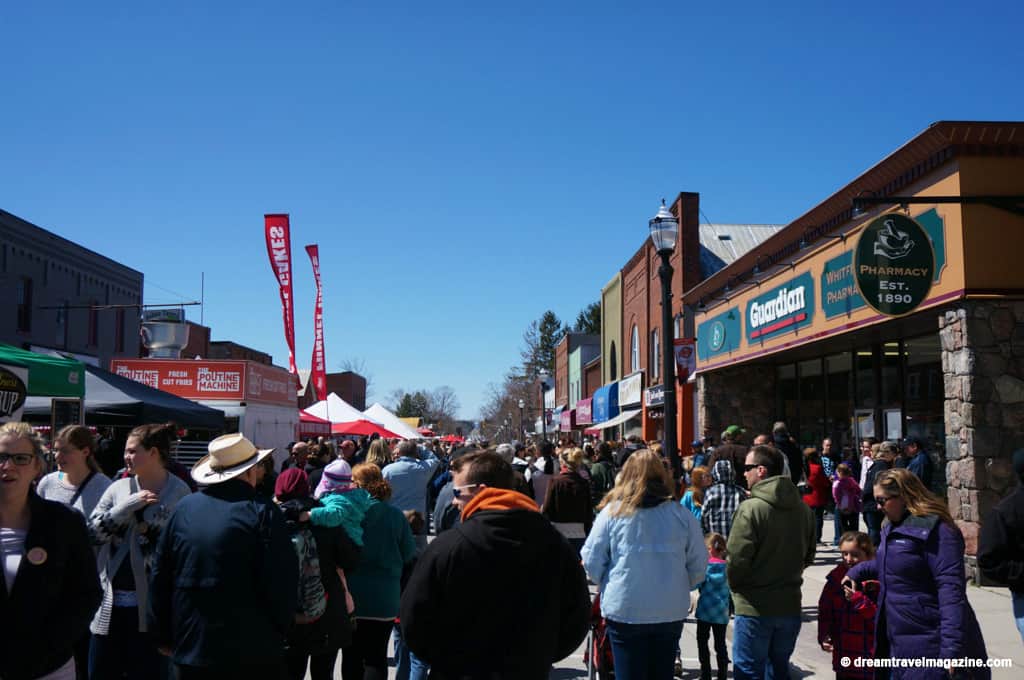 Located near Wasaga Beach in Ontario, Elmvale is a lovely town filled with lots of great little small stores and its main street was packed with people and vendors. This festival has always been popular, but I just could not believe how much it has grown.
Elmvale Maple Syrup Festival Entertainment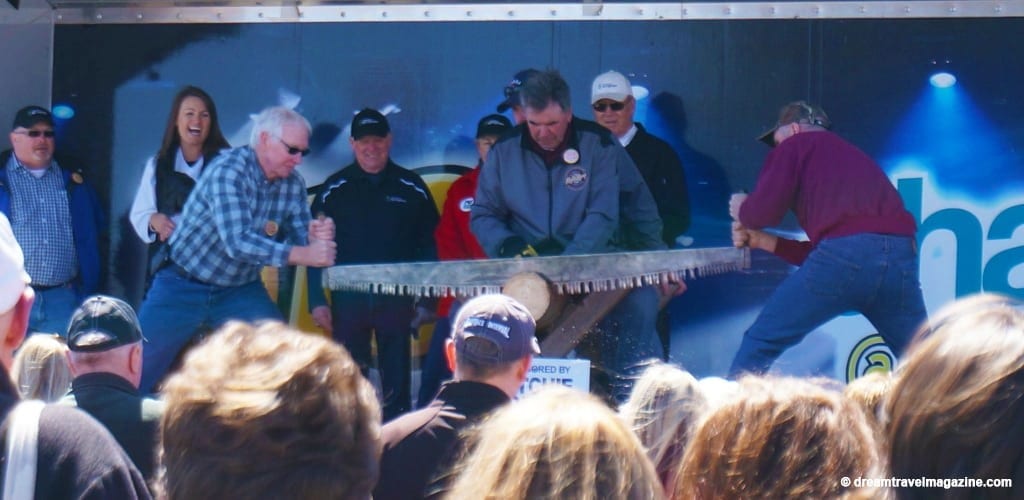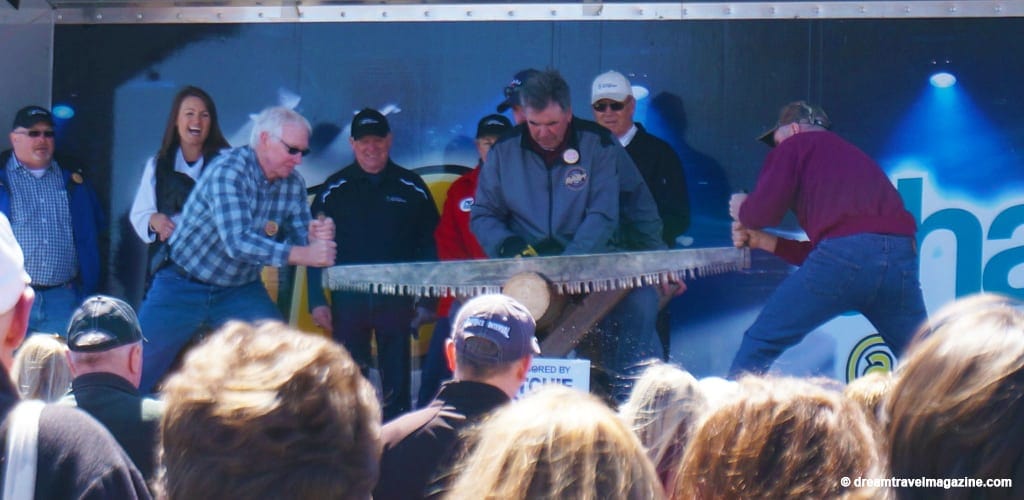 There were lots of laughs on the main stage as local politicians competed in an old-fashioned log competition and then firefighters from all over Ontario competed in a pancake eating competition.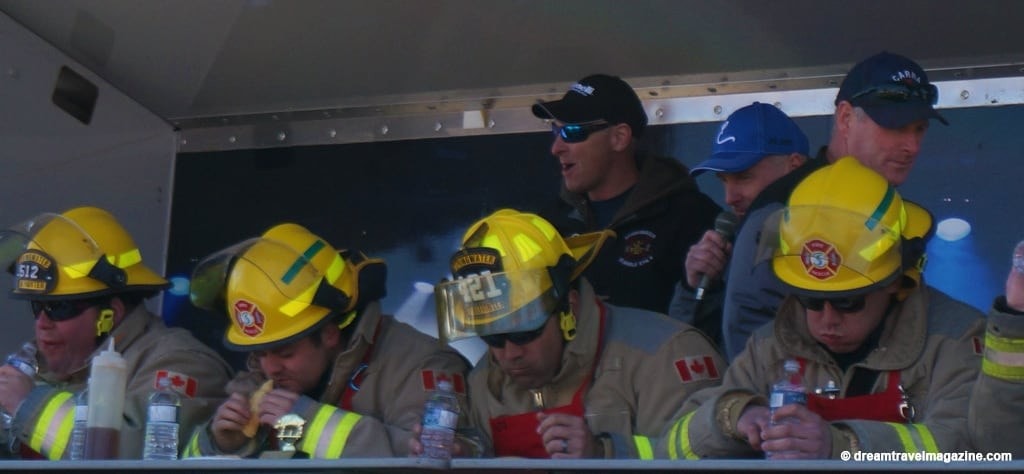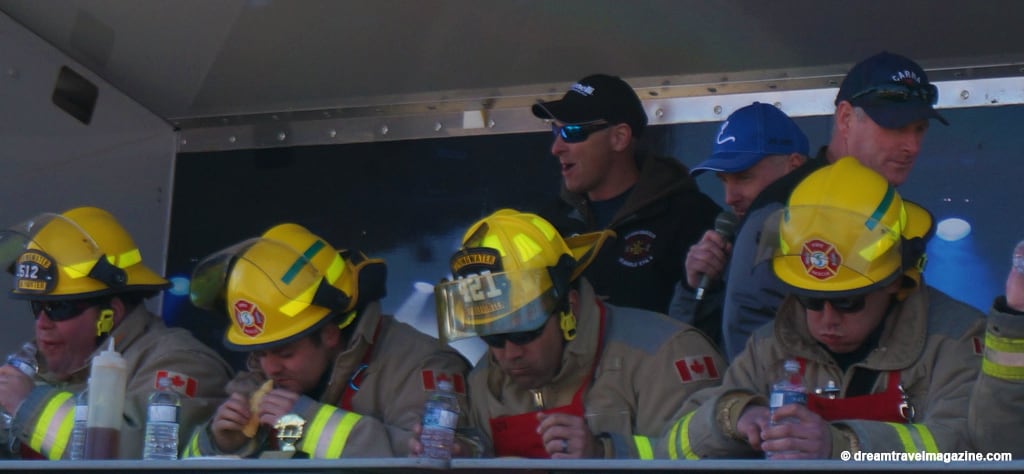 They worked hard trying to get through their plates of pancakes while trying to wash them down with water. We watched with hesitation, despite our laughter as they choked down those fluffy pancakes and did an awesome job keeping them down! Eventually, however a winner emerged!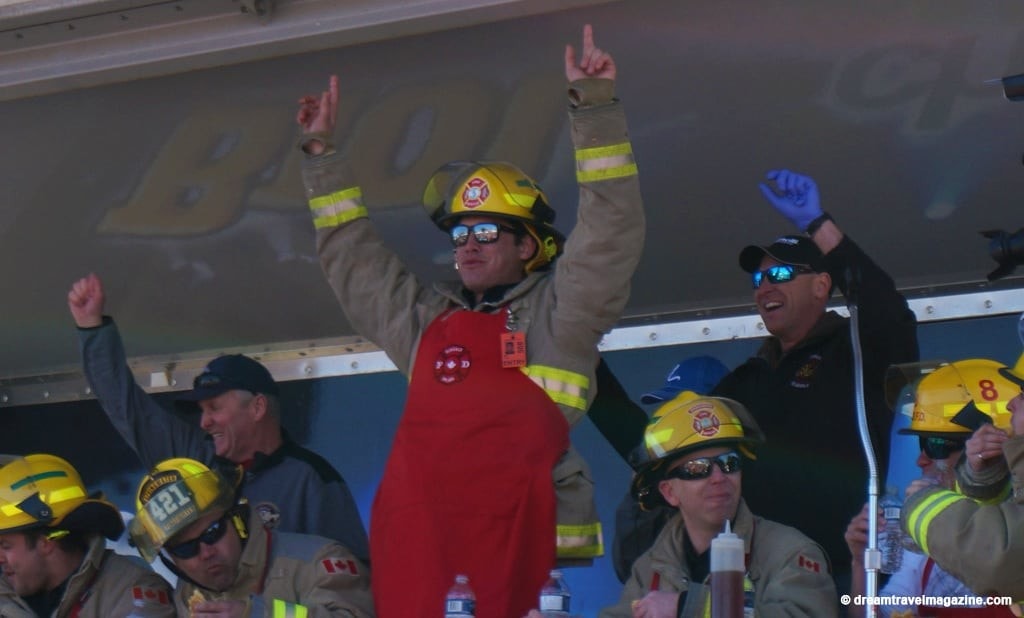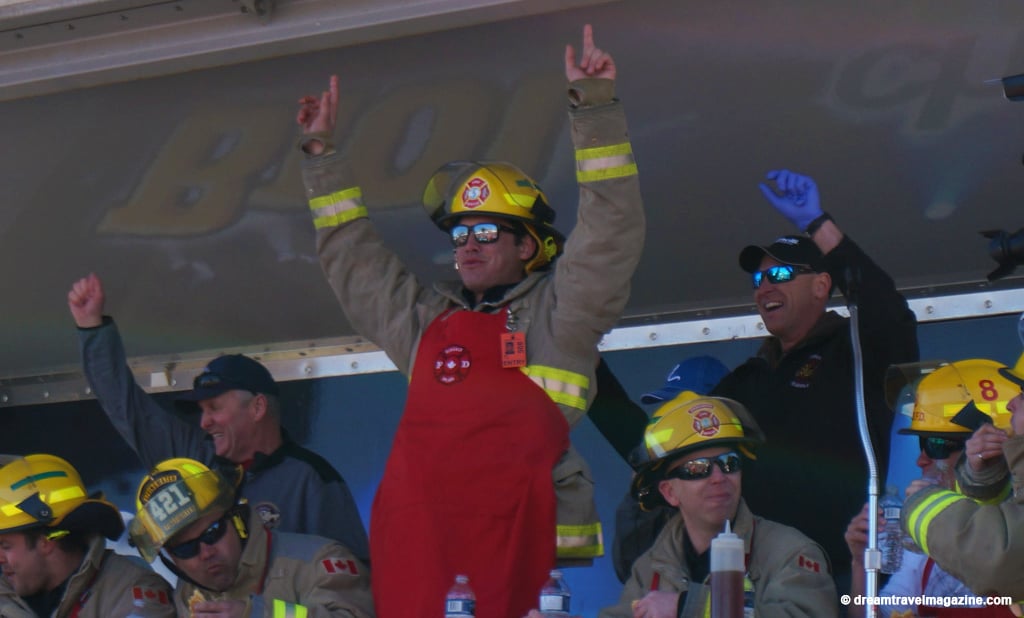 Just off main street we made our way through another sea of vendors towards the Elmvale Community Centre.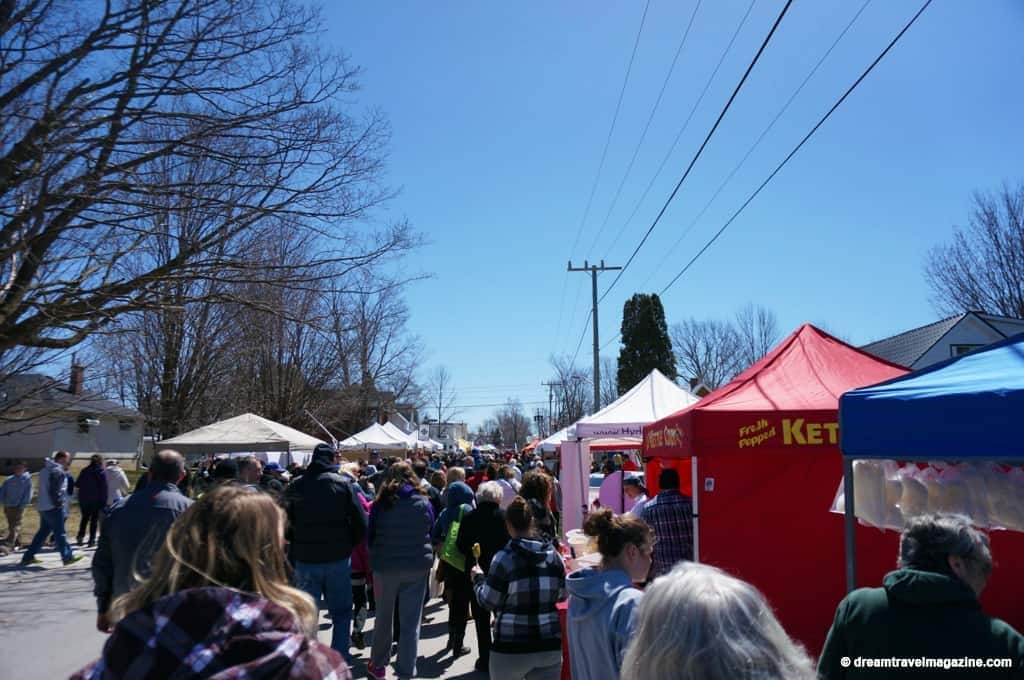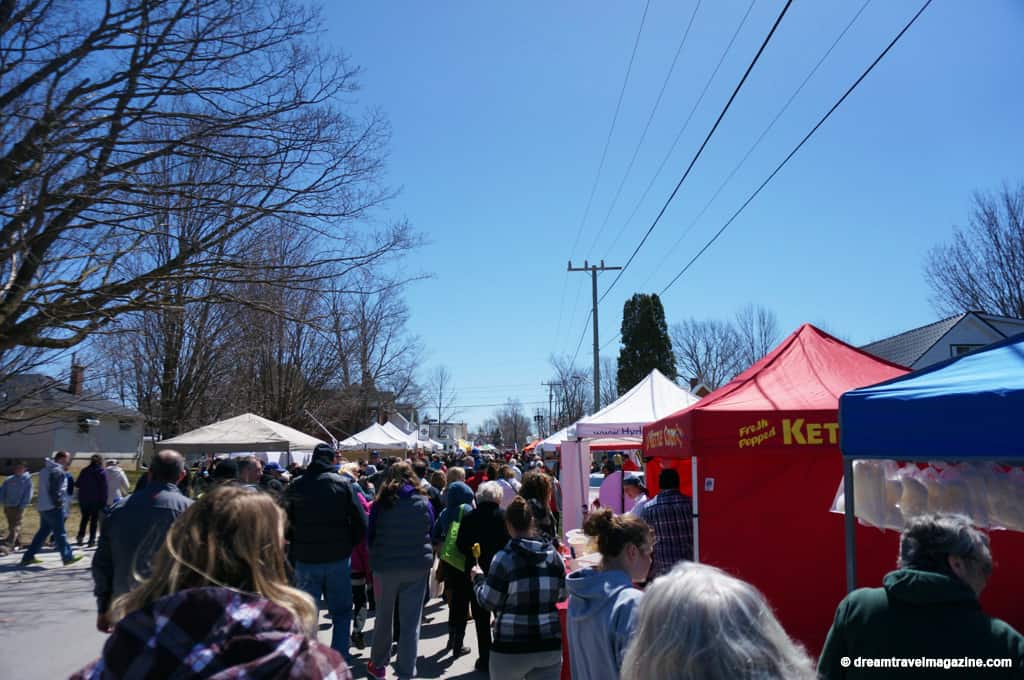 Inside the community center were more local vendors selling their products and sharing samples. Clowns were creating balloon animals for kids and there was an amazing arts, crafts and quilt show to browse through as well.


One of my favourite things about taking road trips through Ontario to small town fairs like the Elmvale Maple Syrup Festival, is meeting local entrepreneurs who are excited to share their locally produced products. Crazy Bitch BBQ Sauces are all natural, gluten-free, preservative free and low sodium products with really fun labels and names. Perfect for those of you like me that have made the move to clean eating lifestyles!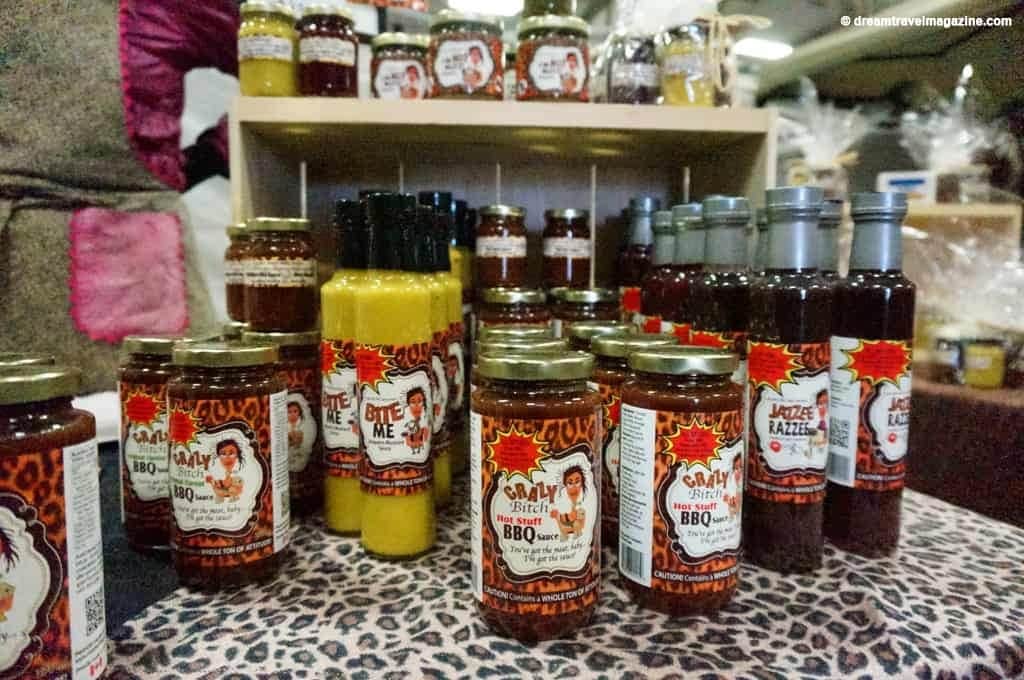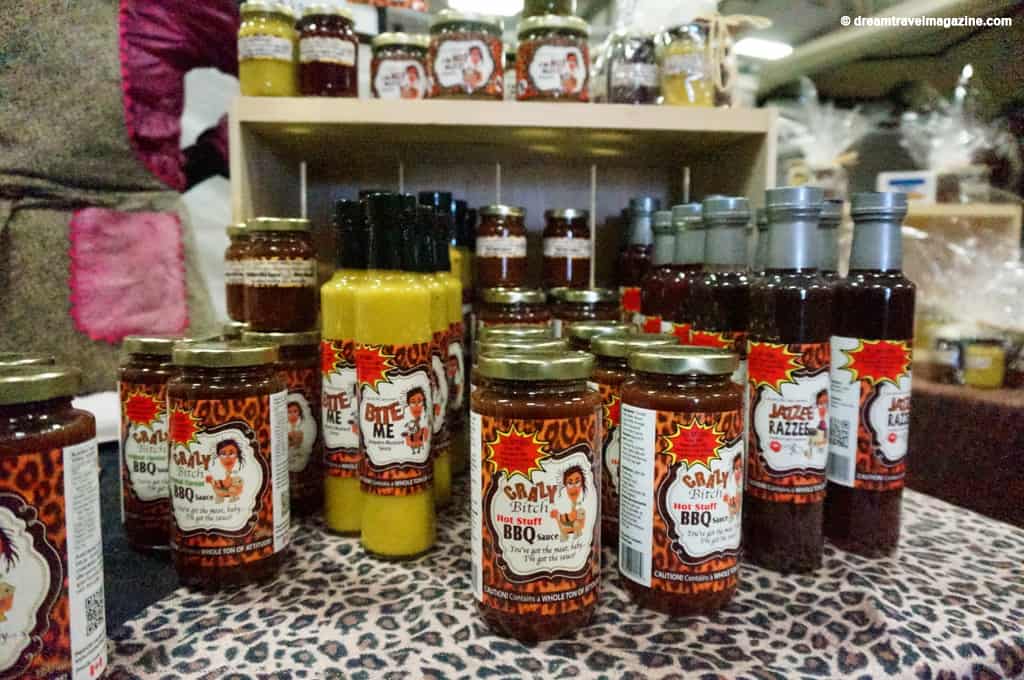 Outside the community centre families were lining up to enjoy the many amusement park rides and games at the fair.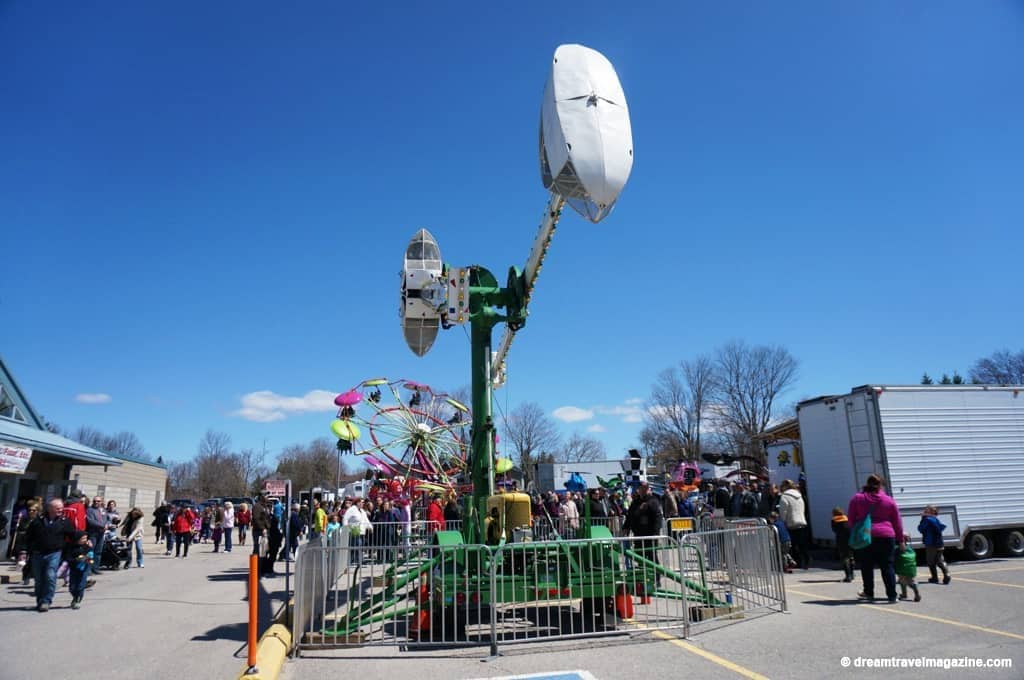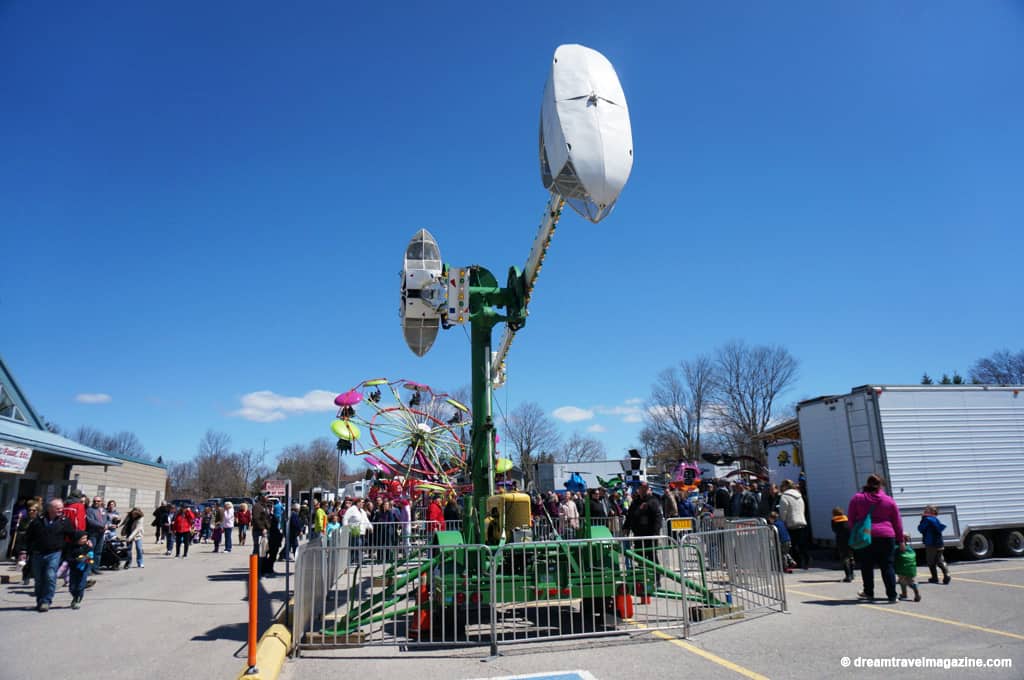 Each year Elmvale hosts this annual maple syrup celebration and clearly the word has gotten out! The one day event drew huge crowds of people and had hundreds of vendors from all over Ontario. Of course, Maple Syrup took the stage and this was a great place to stock up. There were also opportunities to get on a bus and tour local Sugar Bush locations and see how maple syrup is made.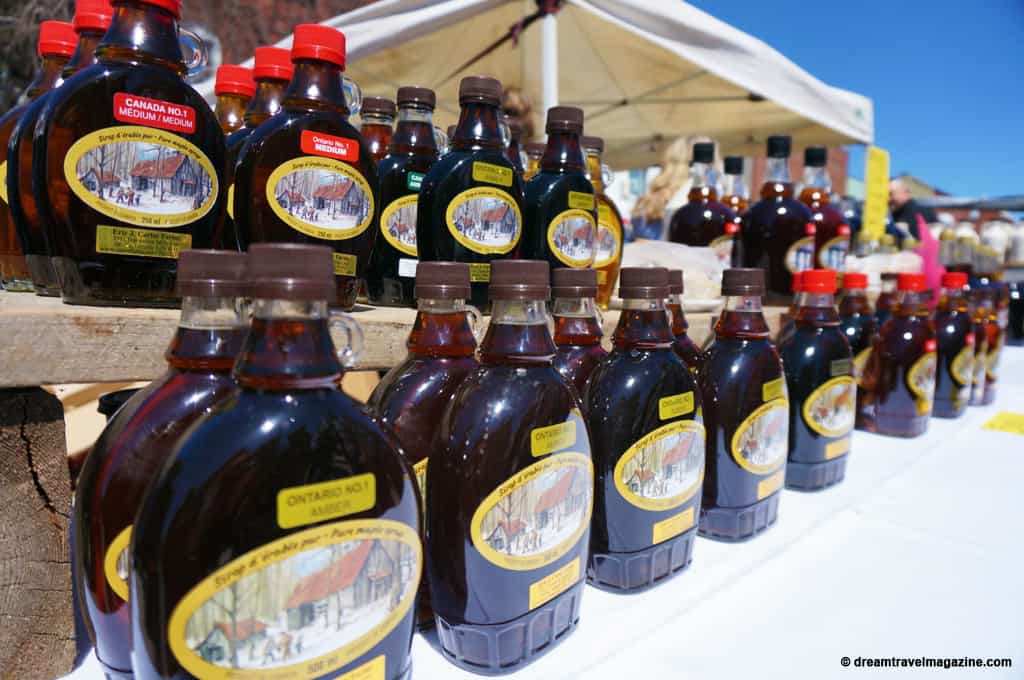 My favourite part of Maple Syrup Season in Ontario is of course Maple Taffy! As a kid many of us participated in Maple Syrup tours through school and the best part is watching them pour the hot maple syrup over ice and then collecting the sticky taffy on a Popsicle stick.
What would a Maple Syrup festival be without participating in this ritual! Thanks so much to the town of Elmvale for putting on another great festival! See you all again soon!
For more information on the Elmvale Maple Syrup Festival visit their website here.