This article may contain affiliate links. Clicking on or purchasing products we recommend through a link may earn a small commission. Read our disclosure and privacy policy page for details. *COVID-19 TRAVEL ALERT – Travel recommendations offered on this site are not to encourage you to travel against travel advisories.
Different trips require at different types of hotels. Some are charming 5-star hotels while others are one-night 3-star hotel stays. There is a hesitation sometimes when I'm entering a 3-star hotel chain or resort, especially when I don't pick it myself, a feeling of anxiety if you will. Will the room be clean? Will it have all the amenities I need and will the bed be comfortable?
Sleep Inn Midland Michigan
As soon as I walked into the lobby of the Sleep Inn in Midland Michigan, I was welcomed with warm and gooey home baked cookies, and the anxiety and dread started to slip away. I opened the door to my room and saw the long desk, the two made beds and everything was clean and in its place. At that moment when the door closed behind me, I knew the Sleep Inn was a winner!
Sleep Inn Midland Michigan The Room
There is a calm feeling when you come into a hotel room that seems to be decorated with purpose. Dark wood desk and closet space, beds perfectly made with matching comforters that work with the rooms calm and peaceful decor. I feel like these hotels are 5-stars in their class if that makes sense. It's a perfect room for a one-night business stay. You have wi-fi, a comfortable desk to work at and everything is clean and in its place. There are lots of outlets around the room to plug-in all your electronics for recharging and even a refrigerator to store cold water and drinks.
There were lots of drawers for clothing storage, which is excellent for more extended stays. The closet also had an Ironing Board and plenty of hangers. The Sleep Inn provided some no-name brand toiletries in case you forget your own. There is also a hairdryer available.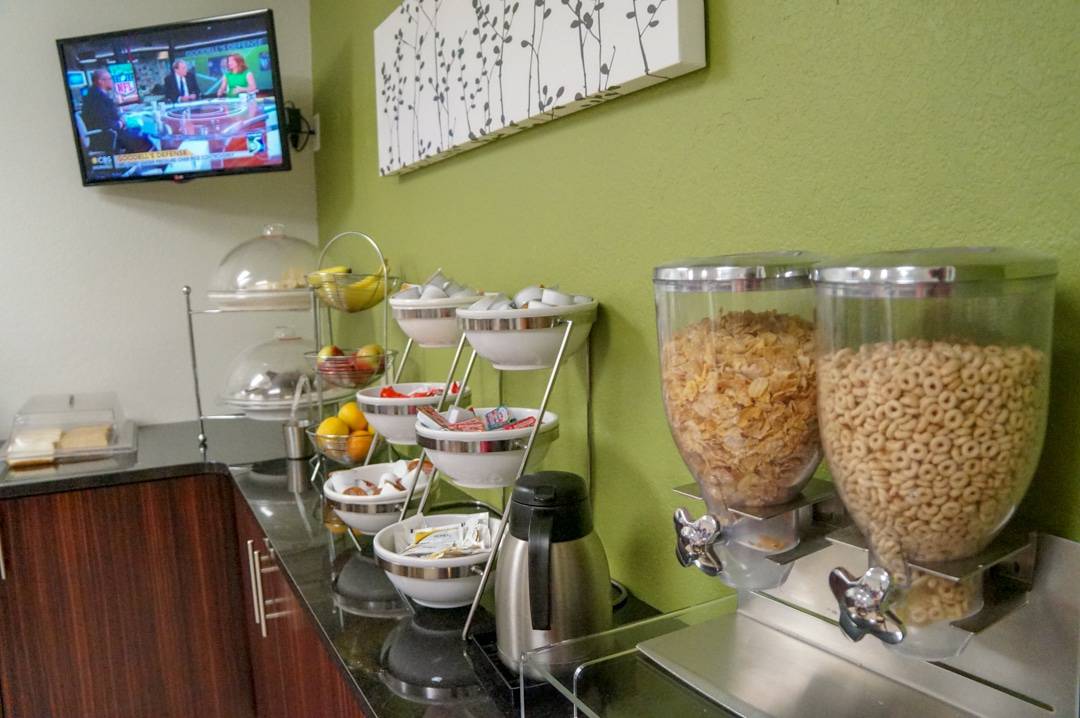 Breakfast Included
One of the perks of staying at the Sleep Inn is that a hot breakfast is included. You can choose from eggs (scrambled or hard boiled), sausage, biscuits, toast, bagels and a few fresh pastries to start your day. Of course, you can also choose hot or cold cereal, yogurt, fruit, coffee/tea and juice as well.
Sleep Inn Extras
The Sleep Inn had some great extras that make it a great place to stay if you are visiting the Midland Michigan region. Upon check-in, there are hot, gooey cookies waiting for you. The hotel also had pool and gym facilities. WiFi is available throughout the hotel, and there is even a computer located in the lobby if you need it.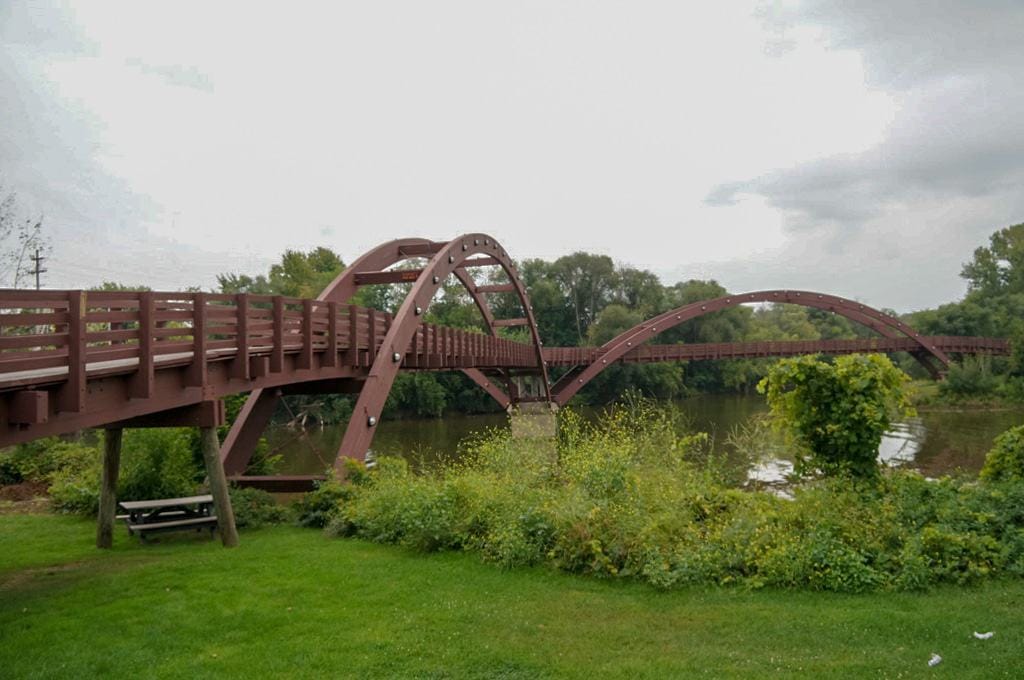 Location – Attractions Nearby
The Sleep Inn, Midland Michigan is located near the Midland Mall, Midland Center for the Arts, Dow Gardens and the Midland County Fairgrounds.
Sleep Inn hotels feature comfortable rooms and amenities all at an excellent price. Click here to reserve your next stay at a Sleep Inn!
Travel assistance provided by Great Lakes Bay Tourism and Sleep Inn, Midland.