This article may contain affiliate links. Clicking on or purchasing products we recommend through a link may earn a small commission. Read our disclosure and privacy policy page for details. *COVID-19 TRAVEL ALERT – Travel recommendations offered on this site are not to encourage you to travel against travel advisories.
Let's face it; bathrooms get messy! We try to keep them clean but between the morning hustle, the traction of the day, and the exhaustion of night, bathrooms often get neglected. And it shows!
Toiletries, cleaning supplies, towels, and more are taking up space in our bathroom and making us feel fed up, messy, and unorganized.
But all hope is not lost? Day 4 of this challenge is all about decluttering your bathroom to make it a more useable and inviting space.
I know you're eager to get this room done, so let's get started.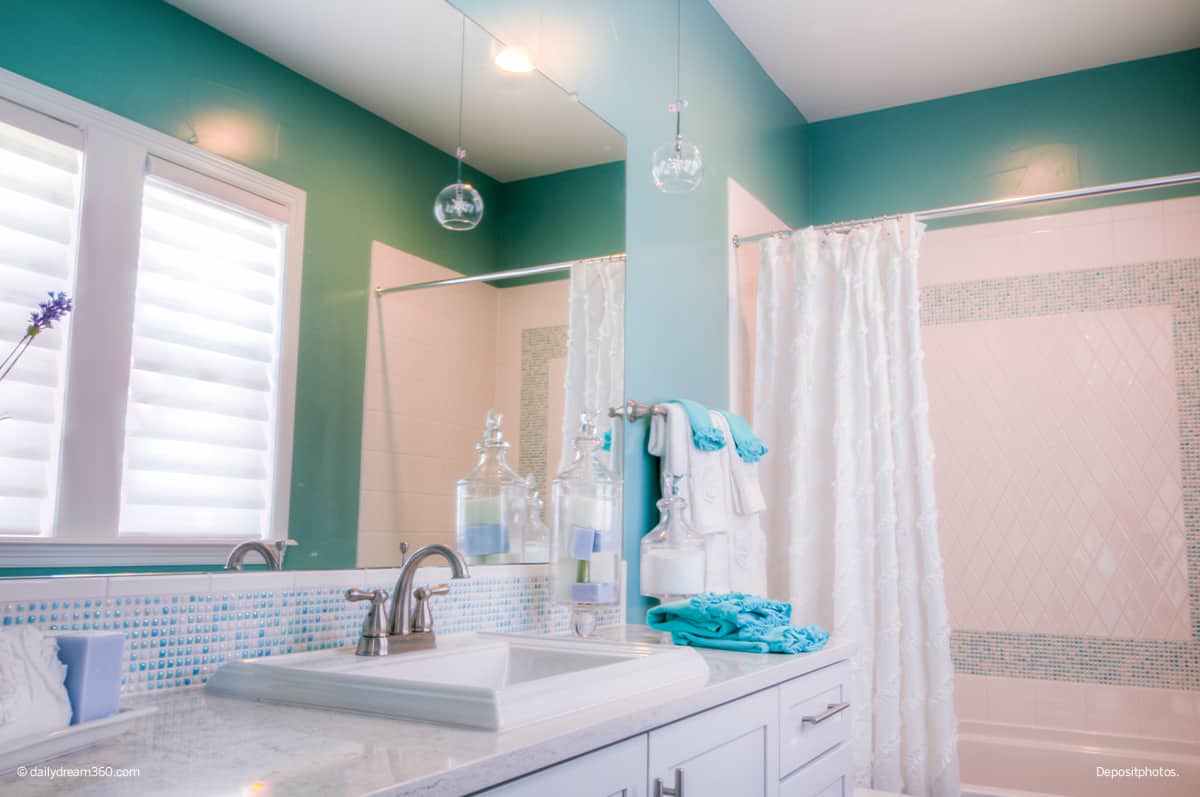 Dream it.
If you're planning a trip that involves a pool, lake, or beach of any kind and you don't want to buy a special waterproof camera or action camera, then a waterproof pouch for your phone could just be the solution you are looking for. Most of us have replaced our cameras and choose to travel with our phones and while there are some water-resistant models out there, protecting your phone with a waterproof pouch could save you a costly repair or replacement.
An Organized Bathroom is Easier to Clean
Have you ever walked into someone else's bathroom and thought, why can't my bathroom look this good?
Sure, design plays a part, but so does neatness and organization. Changing the appearance of your bathroom often boils down to clearing the space of all the clutter. Once that's done, any bathroom can be esthetically pleasing.
And we've got the steps you need to get your bathroom looking just like you dreamed.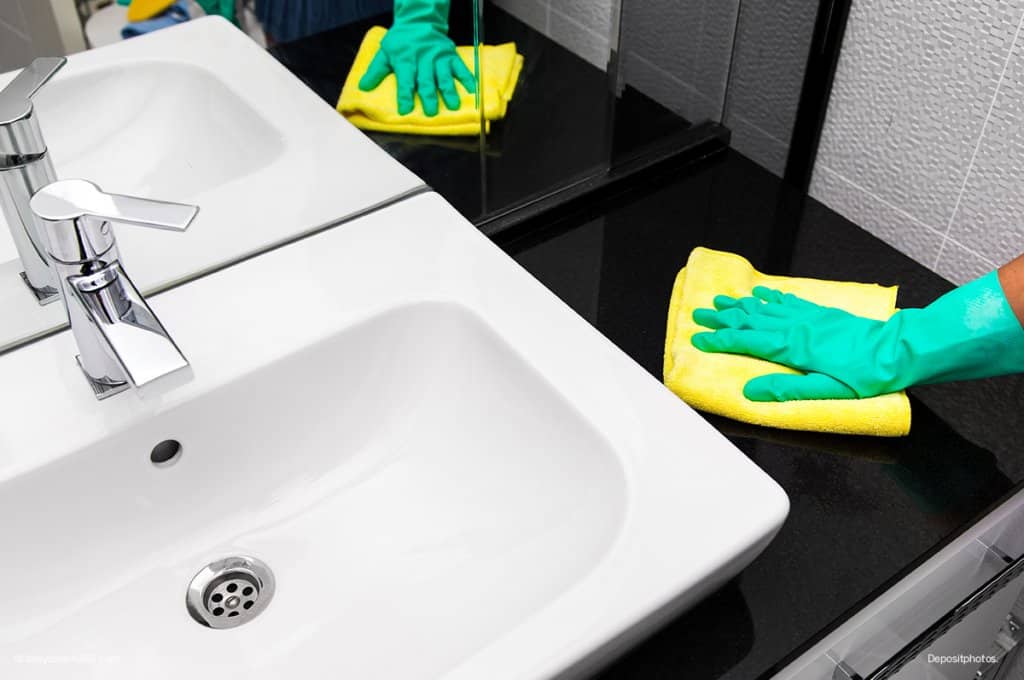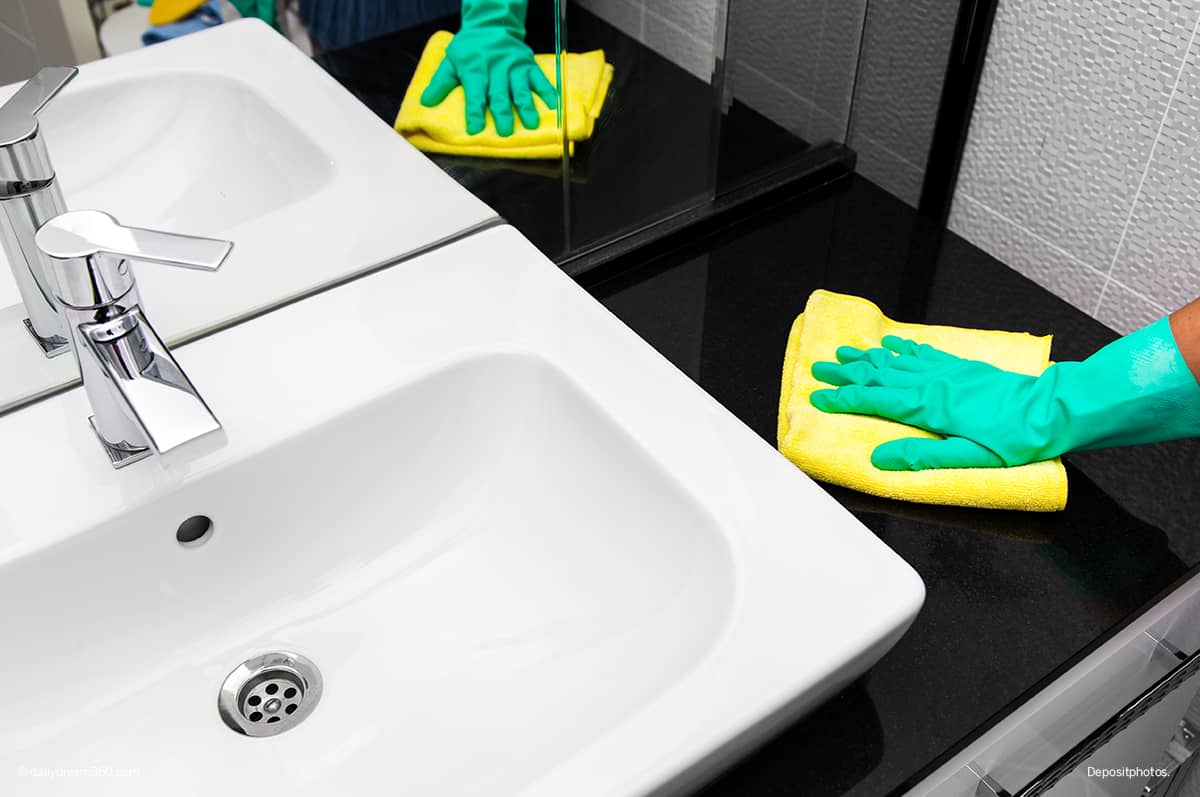 Plan it.
Decluttering and Organizing Your Bathroom
Whether you have one bathroom or more, having the right items on hand makes decluttering and arranging this space easier. Let's take a look at what you'll need for this Day 3 challenge.
Three bins – remember these? You can make use of them in this room as well.
Vanity organizers – if you have a lot of makeup, skincare products, or hygiene products, you'll want to get your hands on one of these. Vanity organizers keep everything off your counter and make it easy to spot your products when you need them.
Drawer organizers – These are indispensable and will help you keep everything from extra toothbrushes to lip balm organized and in place inside your drawers.
Small boxes or baskets – Can be used either under cabinets or inside drawers to group items together and keep them out of the way.
Under-cabinet storage –  Invest in these handy units to help keep items stored away.
Bathroom Cleaning Supplies
Of course we are going to do a deep clean of the bathroom while we are at it. Once you've cleared the clutter then making it all look sparkling and new will only add to the effect. so here are some bathroom cleaning supplies to make this task easier.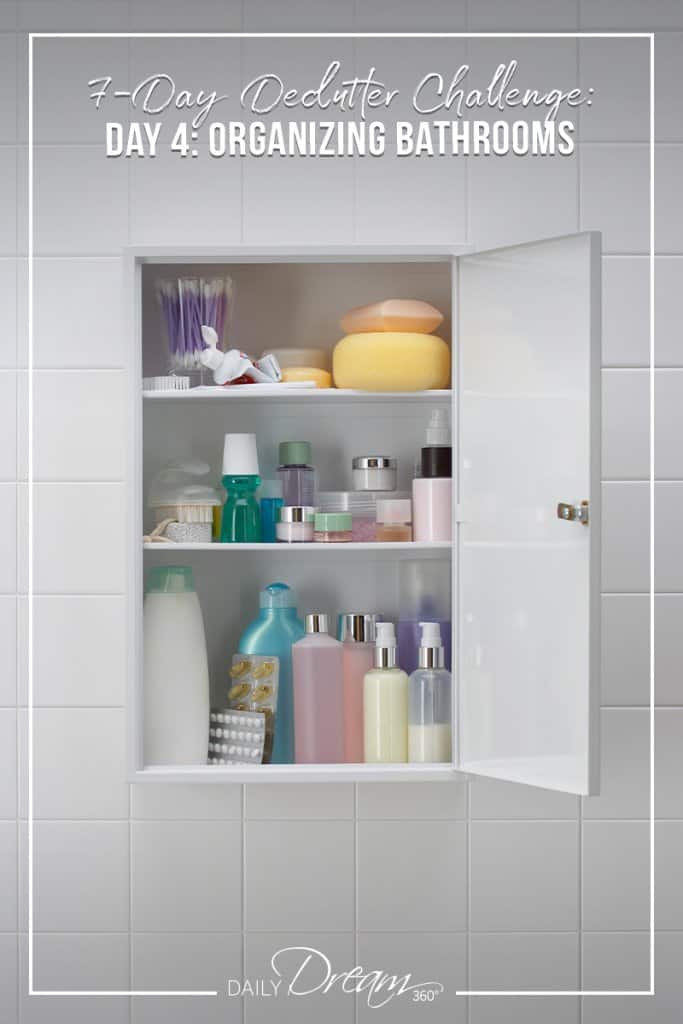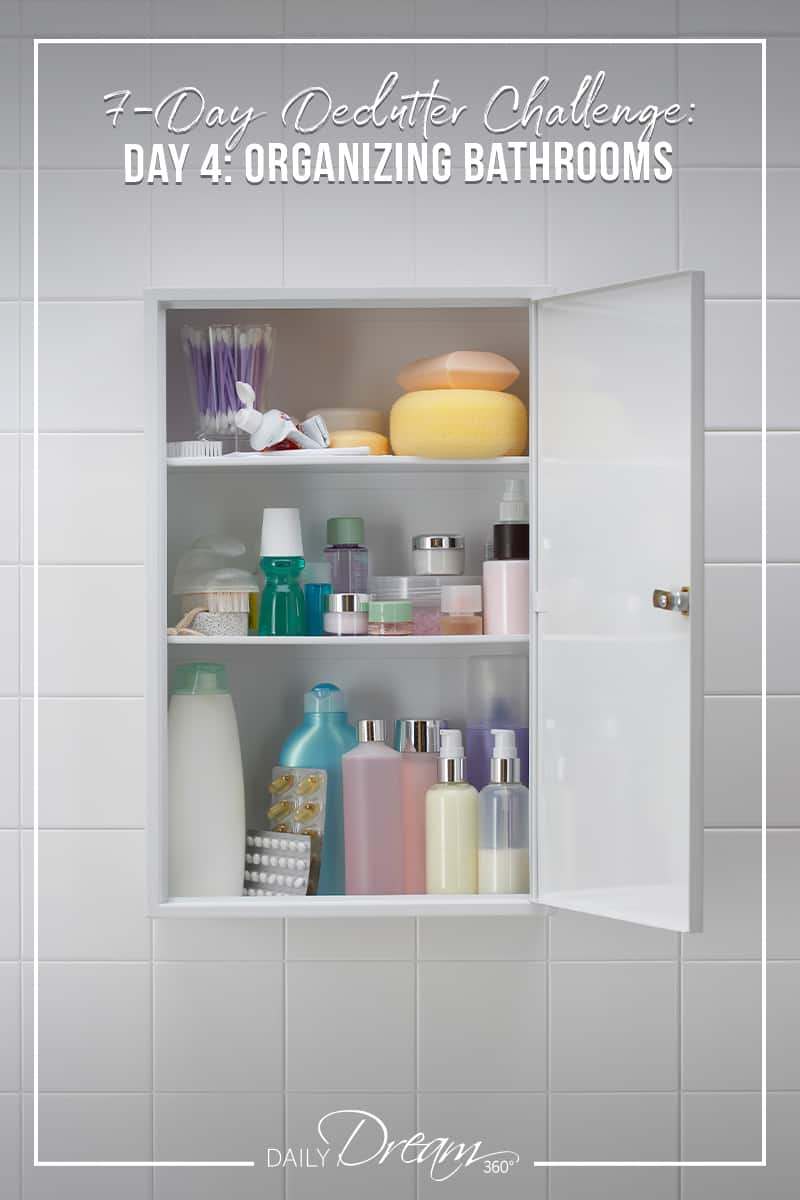 Live it.
How to Organize Bathroom Drawers and Cabinets
We're going to break down this bathroom cleaning job into sections to make it more manageable. So take it one section at a time.
Let's start at the beginning and go over the steps needed for decluttering your bathroom.
Begin with these areas that are often cluttered and overfilling with products. Take out every item and put them aside.
Clean inside cabinets and drawers. If you like, and if you haven't done so already, use contact paper or drawer liners to cover the bottom of these areas.
Go through all the products and items you placed aside earlier and group items that are similar. This action will help you determine what you have an excess of and what you need to store.
Use your three-bin system to decide what you should do with each item. Keep it, toss it, or store it.
If you have more than one of the same product, combine them, and discard the empty bottles.
Get rid of empty containers and products you didn't like and won't use again.
Store items that you want to keep in boxes, baskets, or organizers.
Collect the things that don't belong in the bathroom and put them where they do belong (save this for the end of sorting).
Time to Clean Out that Makeup and Cosmetics Drawer
For me one of the drawers in my bathroom that really needs TLC is my makeup drawer. There are shades of eye shadow that I haven't worn in years. So this is a great time to get rid of that old expired makeup.
How to Organize Your Bathroom Counter
Go through your medicine cabinet and safely discard any expired medications.
Clear off your counter area and decide if any of the items on the counter can be placed in the drawer organizer, under cabinet storage, or vanity organizer.
Clean the sink, counter, and mirror before replacing any items on the surface.
If you store towels and washcloths in a cabinet in your bathroom. Go through that too. Use a keen eye to weed out towels and washcloths that have seen better days, and can be repurposed for cleaning.  
Declutter Your Shower Caddy
Move to your shower and assess any products in this area to see if you should keep them or get rid of them.
If you don't have storage space in the shower/bath and you would like to, now is a great time to customize your space. Consider adding a bathroom caddy, a wall-mounted shelf, or a standing shower caddy. You'll gain loads of space, and everything will be an arms reach away.
Give the shower/bathtub, and floors a thorough cleaning.
Handy tip: Bulky items like blow dryers can be stored in a file organizer under the sink or attach a file organizer to the side of your counter and place them inside.
Remember to empty your bins in the appropriate location (garage, basement/attic storage, bin for donations, or disposal) before you start on a new bathroom.
Hey, we're halfway through this challenge. Are you still going strong? I'm sure you love the results, so stick with it. Only three days left to go.
You're done! Check-in tomorrow for Day 5: Living Rooms
Our 7-Day Home Declutter Challenge
Depending on the size of your house, you may want to tackle your clutter in a different order. Here is the entire 7-Day Declutter Challenge, feel free to tackle each space in your home in whatever order you like.
1 – Preparation and Declutter Your Home Checklist
2 – Decluttering and Organizing Closets
3 – Decluttering Bedrooms
4 – Cleaning and Organizing Bathrooms
5 – Organizing the Living Spaces in Your Home
6 – Creating a Dream Organized Kitchen
7 – Decluttering and Organizing Your Home Office