This article may contain affiliate links. Clicking on or purchasing products we recommend through a link may earn a small commission. Read our disclosure and privacy policy page for details. *COVID-19 TRAVEL ALERT – Travel recommendations offered on this site are not to encourage you to travel against travel advisories.
The bedroom should be a place of solace, rest, and relaxation. It's where we rejuvenate and reenergize. On day 3 of our 7-day declutter challenge, we take a look at how to declutter bedrooms. At times a clean bedroom can still feel cluttered. The floors and furnishings are covered with clothes, knick-knacks, books, magazines, and more. Some bedrooms often become a way station for items that don't have a home. And those items can linger, lost, for years. 
Big, small, or somewhere in between, our declutter challenge will transform your bedroom back to the peaceful respite it's supposed to be.  So let's get to it.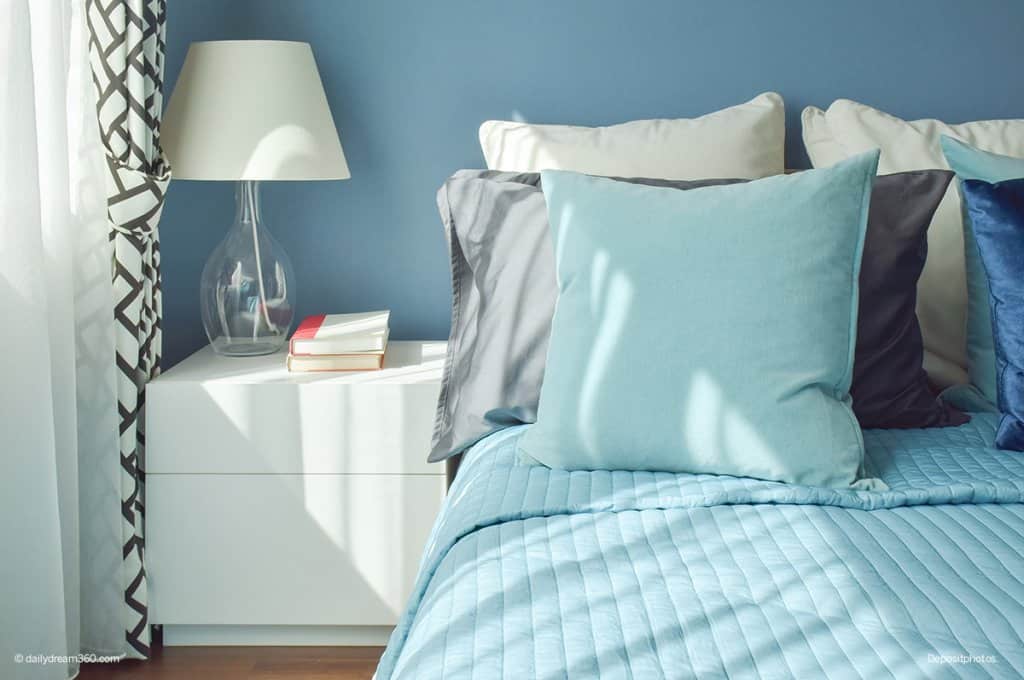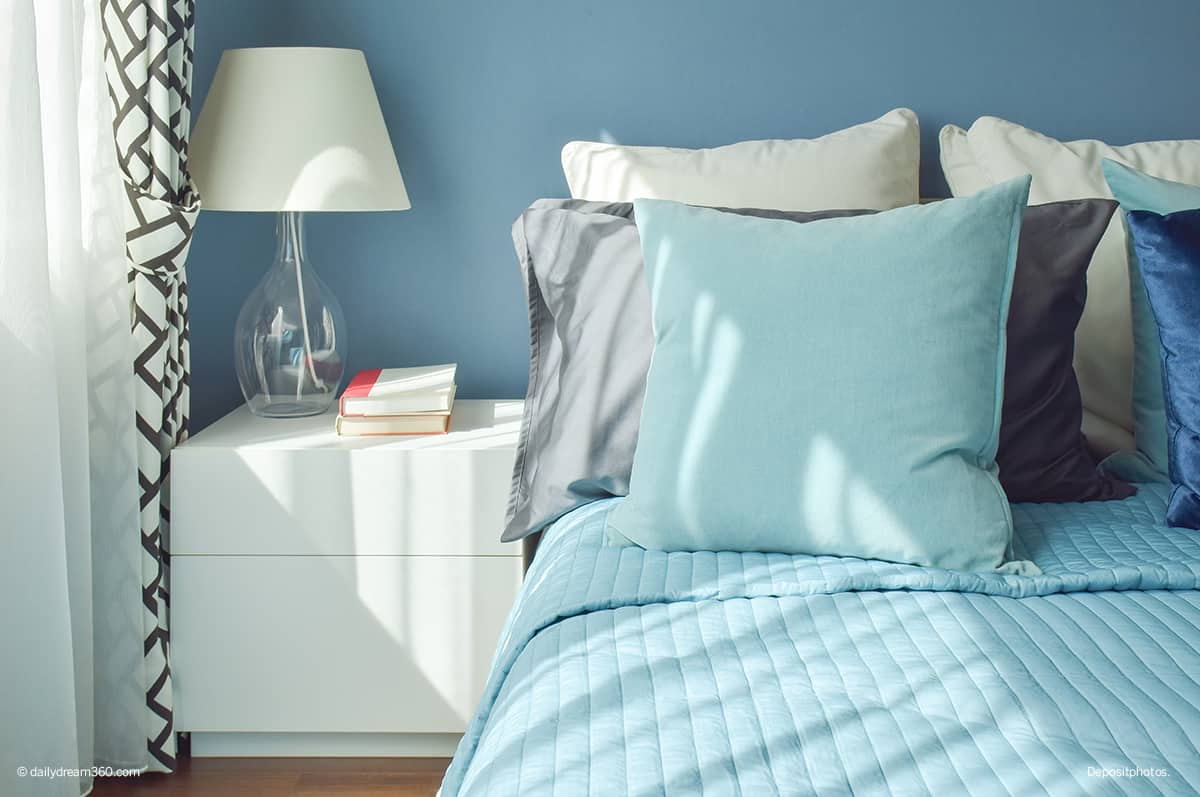 Dream it.
If you're planning a trip that involves a pool, lake, or beach of any kind and you don't want to buy a special waterproof camera or action camera, then a waterproof pouch for your phone could just be the solution you are looking for. Most of us have replaced our cameras and choose to travel with our phones and while there are some water-resistant models out there, protecting your phone with a waterproof pouch could save you a costly repair or replacement.
At the end of the night, after a long day, we want to come into our bedroom and just relax. Feeling at peace is a precursor to a good night's sleep. And the ambiance of our bedroom should encourage slumber and provide a place for us to unwind. Clutter should have no place in the bedroom, even though it sometimes gets the best of us. 
But don't be discouraged, you can conquer clutter and bring beauty, light, and simplicity back to this space. Imagine a clean bedroom that will leave you feeling at peace, ready for the day ahead or a night of blissful sleep.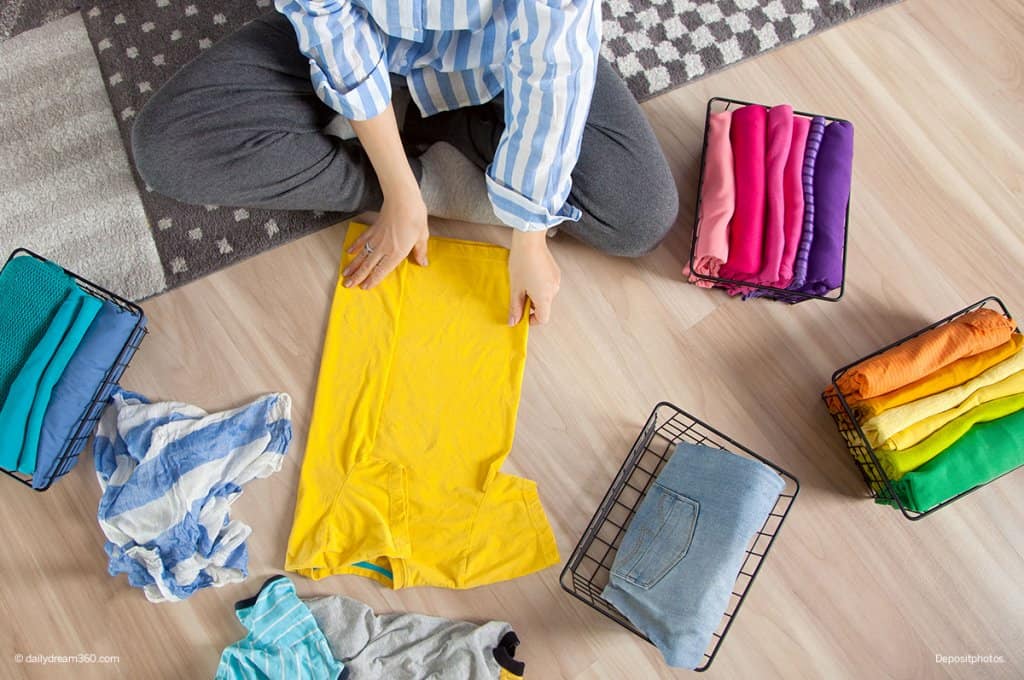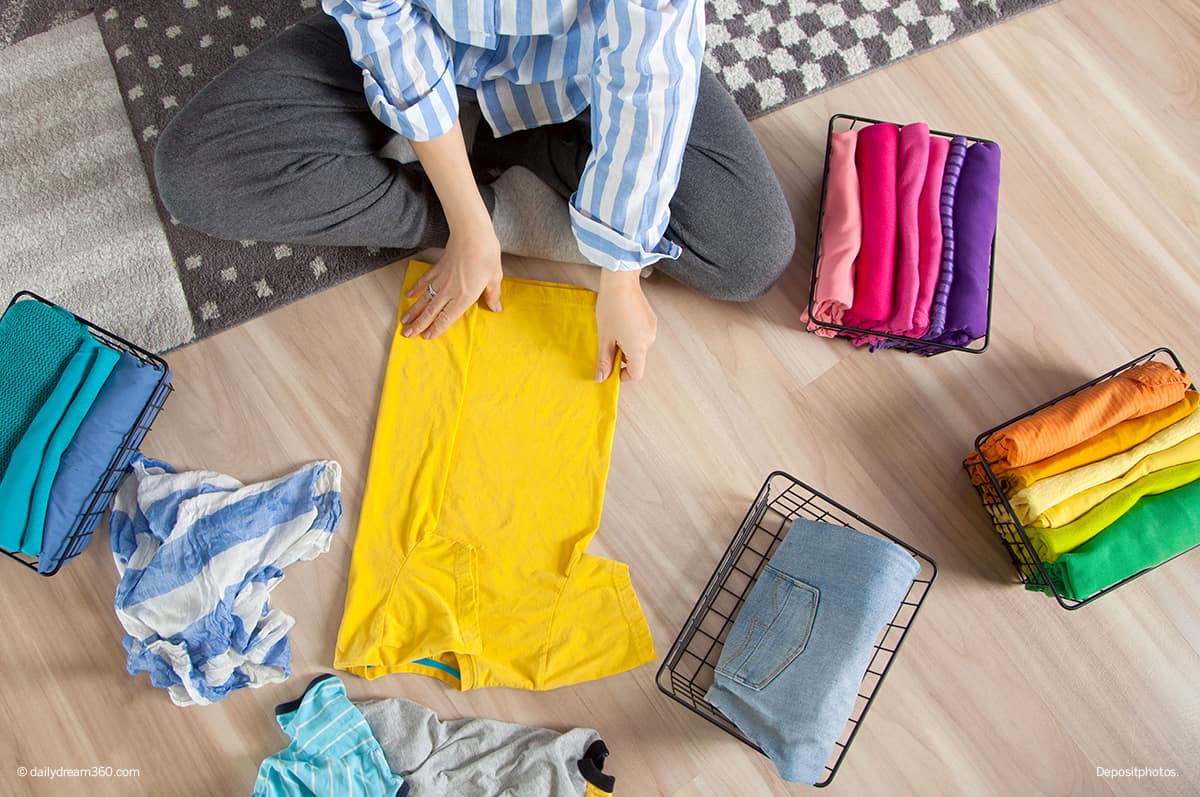 Plan it.
What You Need to Declutter Your Bedroom
So how do we bring that feeling of solace back to your bedroom? Let's start with what you'll need to declutter your bedroom.
Keep, Toss, or Store bins – useful in every room. 
Drawer dividers – use these in your drawers to separate underwear, socks, bras, and more.
Small containers or bins – can be used similarly as drawer dividers. Perfect for organizing items in your nightstand or for holding miscellaneous items in your drawers.
Under-bed storage – make use of that space under your bed and get one or 2 of these containers. They are a great place to store seasonal clothing, bedding, or toys.
Additional shelving – consider adding wall-mounted shelves or standing shelves if you find that you have books, magazines, products, keepsakes, or pictures you'd like to have close by or keep on display.
Cleaning supplies – vacuum, mop (if needed for floors), feather duster, furniture cleaner, and cleaning cloth.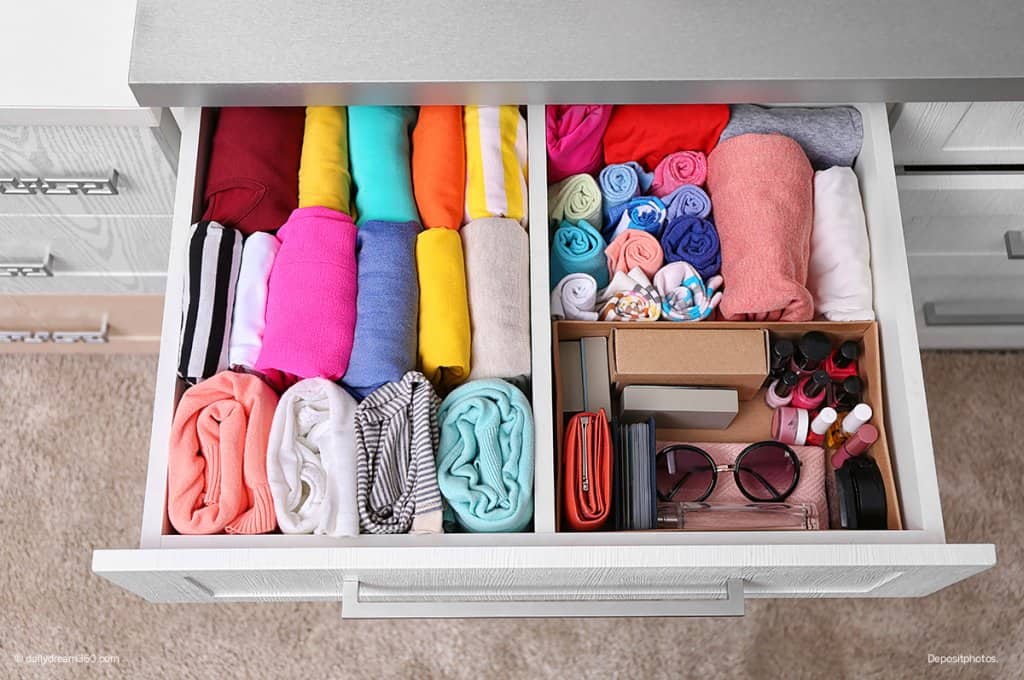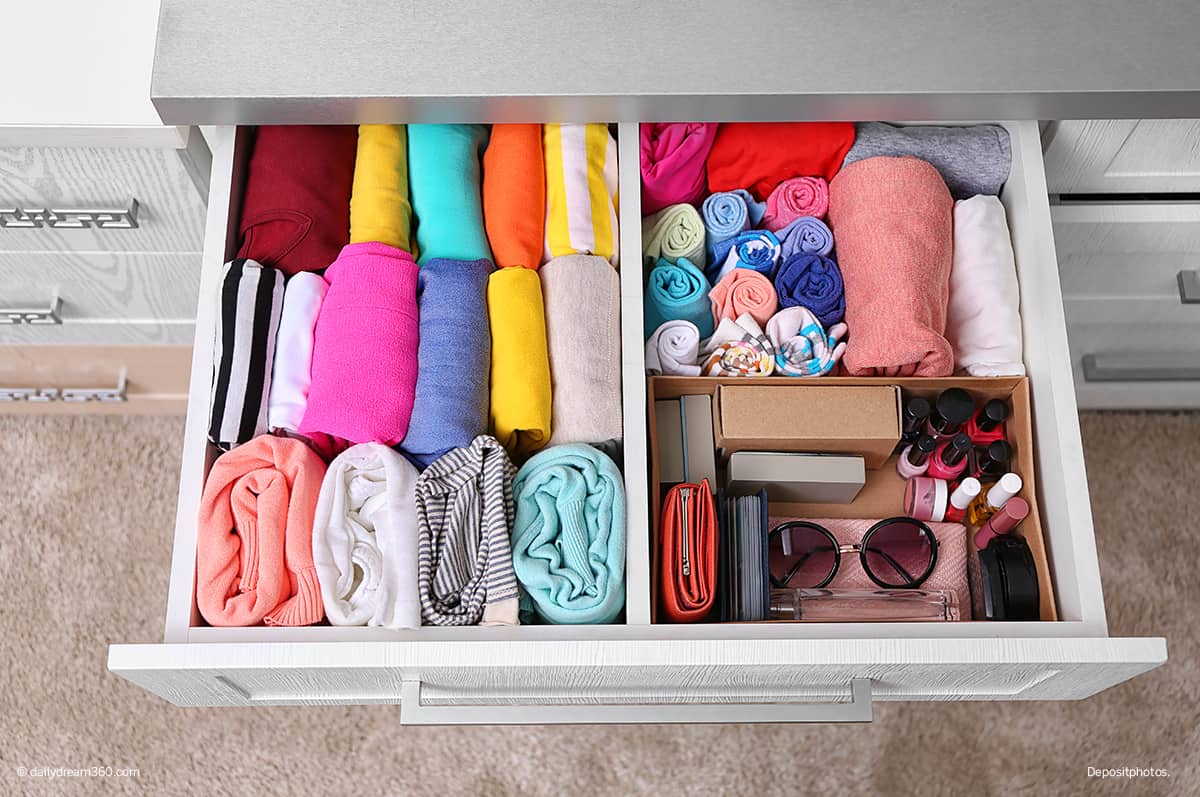 Live it.
Some feel that having tons of furniture in the bedroom is the way to go. But unless you have a considerable space, you don't need to fill it up with more stuff. Sometimes less is best. A bed, a night table (or 2), dressers/wardrobe, and a chair (if it can fit), is generally all you need. If you have space and want more furniture, make sure your added pieces don't make the room feel overcrowded and stuffy.  
Whether it's the kids' room, the spare bedroom, or the master bedroom, approach decluttering these spaces with the same mindset  – purge, arrange, clean. Now let's get started.
Bedroom Organization and Decluttering Tips
Clear space on the bed. Make your bed and use this large flat surface as an area where you can sort your items. 
Start with drawers. Go through them, one drawer at a time. Take everything out, and use your three-bin system to decide what you will do with each item. Remember to be honest with yourself and use the 80/20 rule as your guide. If you haven't worn it or used it in 6 months to a year, it's time to let it go. 
Before replacing items in the drawers, see if you can make use of drawer dividers or container boxes that can help keep similar items together and organized.
Find a home for misplaced items. Remove anything from the room that shouldn't be there, like the screwdriver you used to fix that wobbly table leg, drinking glasses, or your kids favourite doll.
Free up space on flat surfaces like your night table and dresser/wardrobe. Less is best. Don't overcrowd these areas with books, magazines, jewellery, pictures, etc.  Keep what's valuable and find a new home for the rest, as suggested below.
If you have a lot of random items that need a home or you just can't live without, consider adding a jewellery box/organizer, a mounted shelf, or a vanity organizer. 
Clean off the dresser and night table surfaces with a feather duster and furniture cleaner.
Don't forget to go through your under the bed storage container to see if there is anything you can purge. If you don't have one but would love the extra storage, consider purchasing one of these. Under the bed storage units are a great place to store bedding or seasonal clothing out of sight.
Last but not least, don't forget to give the whole area a thorough vacuuming and mopping (if you have floors).
Handy tip: Cut down on piled up clothes. Throw clothes in the hamper as soon as you're done wearing them, or if they have some life left, hang them up or fold them immediately. 
Next up? Day 4: Bathrooms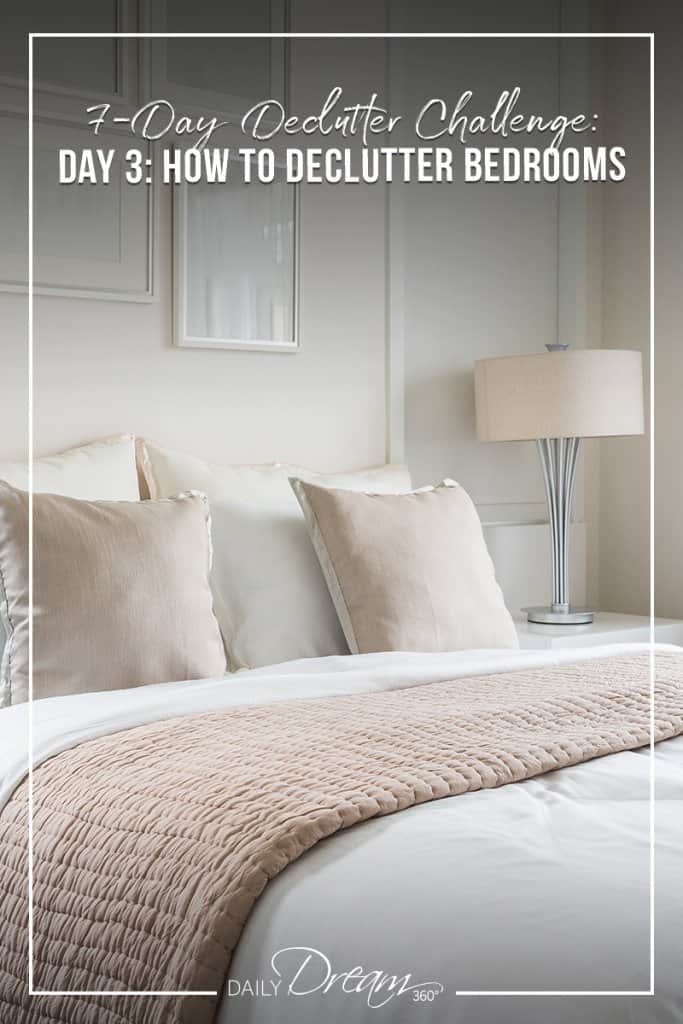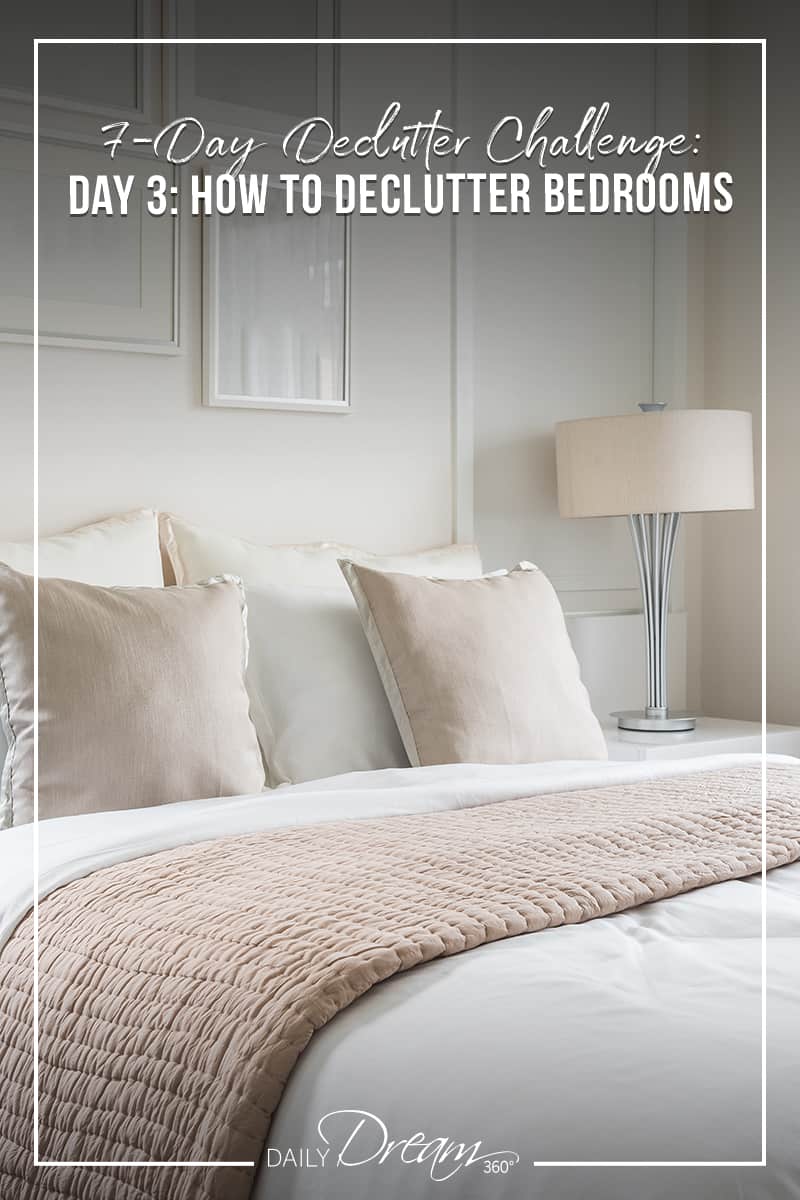 7-Day Declutter Challenge
Missed a day? Want to Jump ahead? Here is the entire 7-Day Declutter Challenge, feel free to tackle each space in your home in whatever order you like.
1 – Preparation and Declutter Your Home Checklist
2 – Decluttering and Organizing Closets
3 – Decluttering Bedrooms
4 – Cleaning and Organizing Bathrooms
5 – Organizing the Living Spaces in Your Home
6 – Creating a Dream Organized Kitchen
7 – Decluttering and Organizing Your Home Office