For me carrying around a bulky travel mug all day that leaks into my backpack or camera bag are super annoying. I have been on the lookout for the right solution, and I think I've found the perfect collapsible travel mug.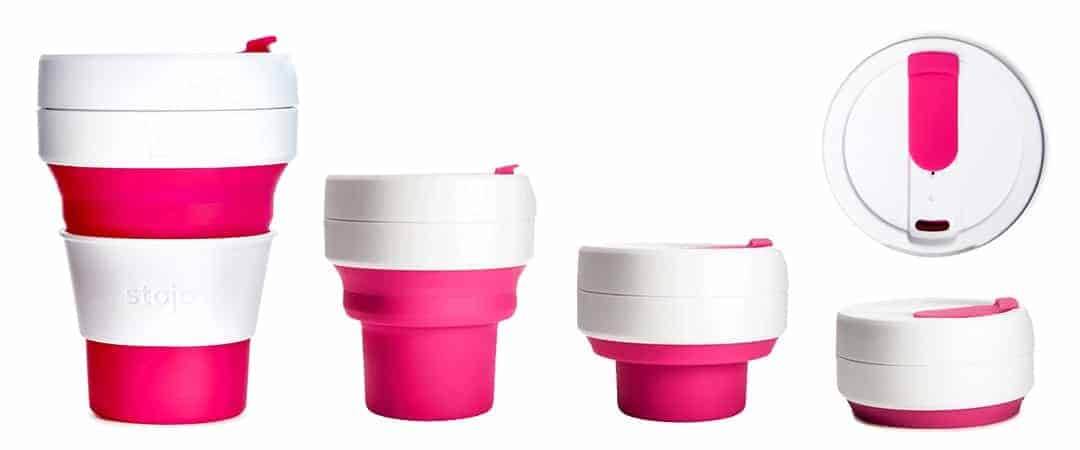 stojo Coffee Cup Changing How You Use a Travel Mug
For a travel writer on the go, grabbing that last cup of joe from my hotel room or breakfast means using a tiny disposable cup or carrying around a big travel mug. On my recent trip to Cuba, I tested out this stojo collapsible coffee cup.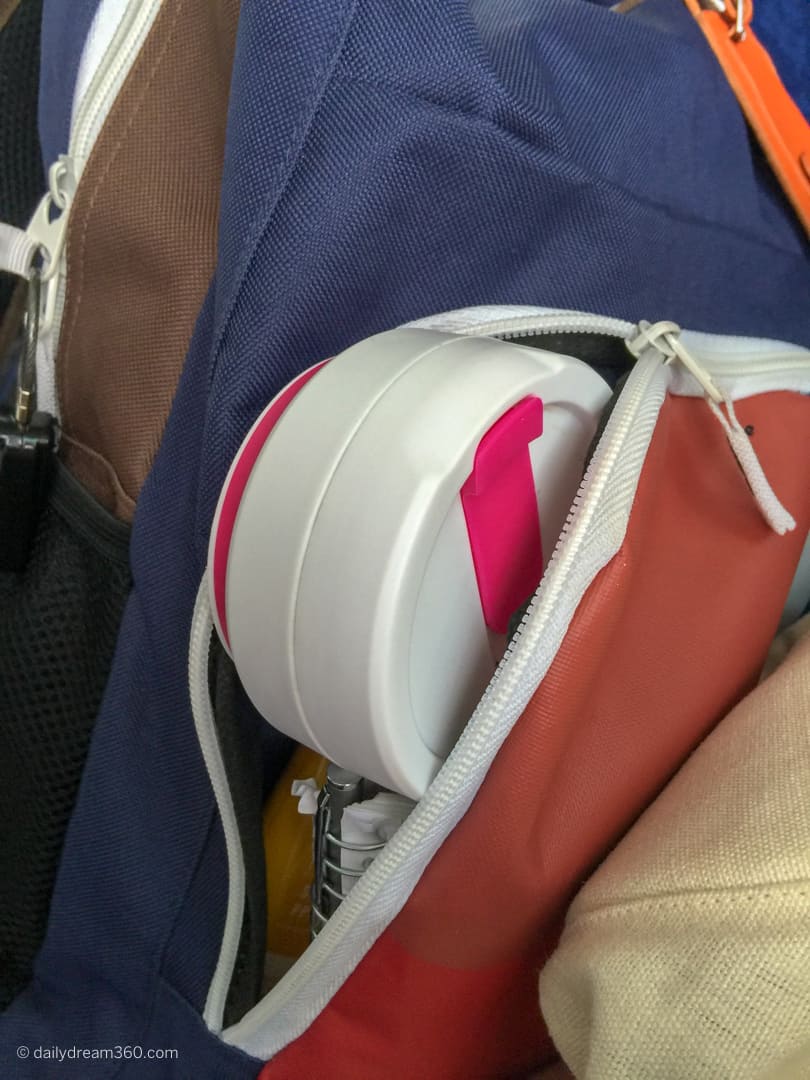 The collapsible stojo pocket cup takes up no room at all and fits into most small bag compartments. This mug flattens out and can fit into most small purses, backpacks or laptop bags. Just close the silicone lid shut and there are no drips.
Buy a 12oz Stojo Cup on Amazon: USA | CANADA | UK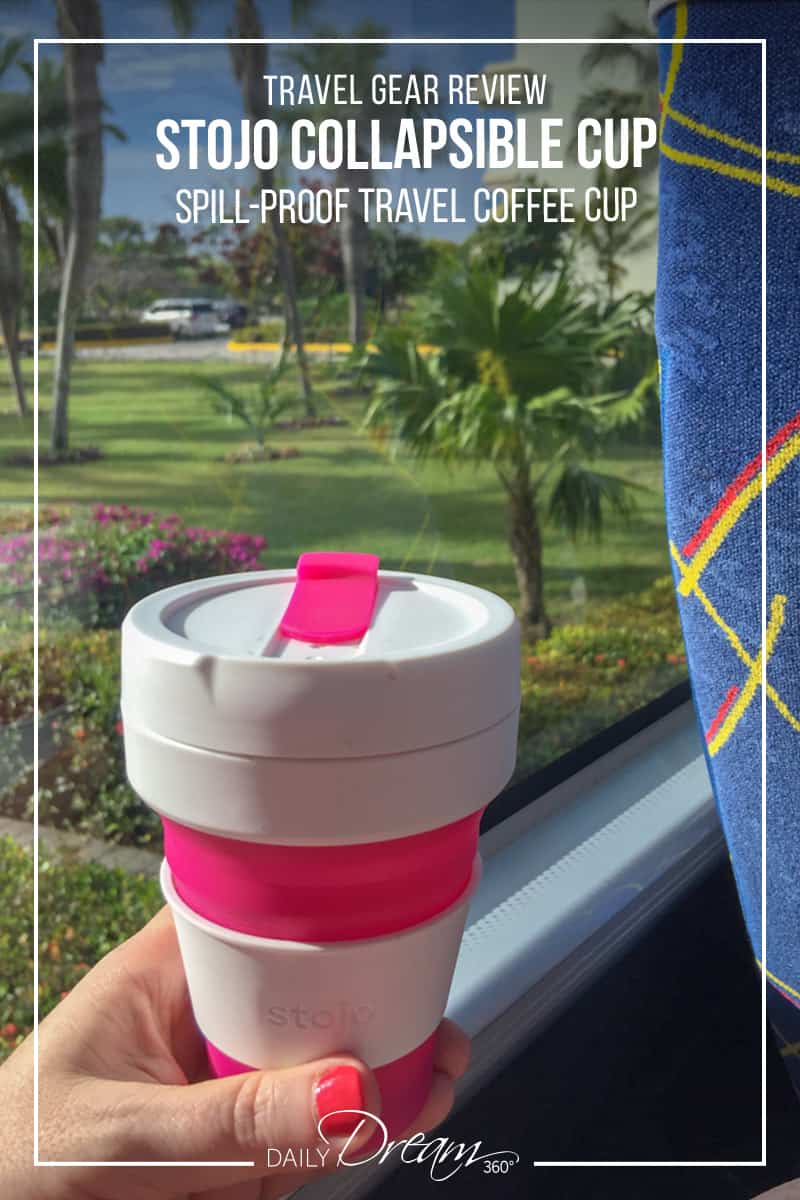 12 oz or 16 oz cup
dishwasher and microwave safe
food grade silicone cup
plastic lid and sleeve
made from recyclable material
I have to say when I filled my first cup of coffee I was a bit concerned. The silicone bottom is squishy and takes getting used to, especially when closing the lid after you have filled the cup. Making sure the lid is sealed shut without squishing the cup too hard was a bit tricky at first.

Buy Stojo on Amazon: USA | CANADA | UK
Once you get used to this, then it is smooth sailing. The sleeve doesn't stay on the cup on its own. However, it is perfect for when you are holding the cup on the go. Otherwise, you don't need the sleeve, other than to seal the collapsed version of the stojo coffee cup.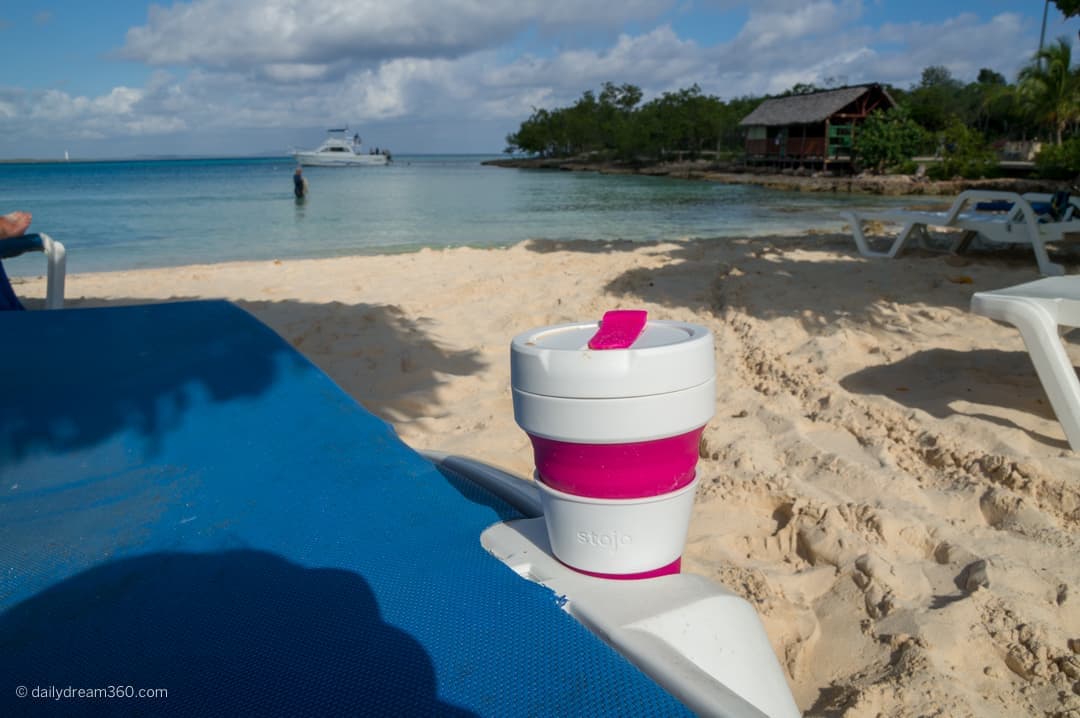 Now I use my stojo travel cup all the time. In fact, I replaced my bulky Starbucks reusable cup with this one as I can always keep it in my purse. I just wish they made a bigger version because sometimes 12 oz coffees are just not enough!
NEW SIZE! Stojo heard our prayers and now they have a 16 oz version of their collapsable cup. this comes with a straw as well for cold drinks.
The stojo Coffee Cup Pros
Variety of colours to choose from
Very compact
Good seal making it leak-proof both when expanded and collapsed
Products from Amazon.com
‹
›
The stojo Pocket Cup Cons
Sleeve slips off if not held
Silicone is soft if the cup is squeezed liquid will spill out
Squishy feeling takes getting used to
The lid can be hard to close when the cup is filled (due to squishy bottom)
For more information visit the stojo website here. For more travel gear ideas see: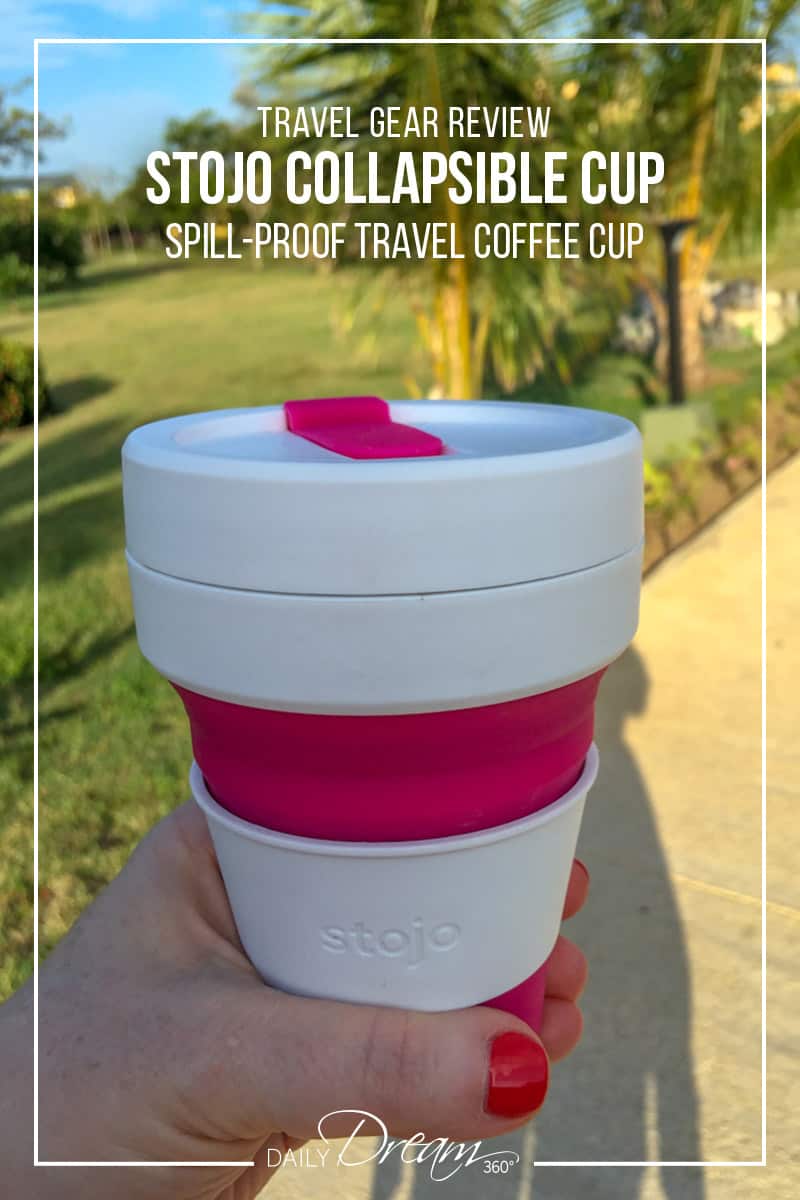 More travel gear you might like!
I was not financially compensated for this post. I purchased my own cup.