This article may contain affiliate links. Clicking on or purchasing products we recommend through a link may earn a small commission. Read our disclosure and privacy policy page for details. *COVID-19 TRAVEL ALERT – Travel recommendations offered on this site are not to encourage you to travel against travel advisories.
I didn't know much about Lafayette when I received my Mardi Gras itinerary. I was told to expect a family-friendly Mardi-Gras in a smaller setting. Before the Mardi-Gras celebrations began, I quickly started to get a feel for this city, the toe-tapping music, the sense of community and I could see why it has been named the Happiest City in America. Happy to share a list of fun things to do in Lafayette, Louisiana.
Dream it.
What makes it the happiest city in America? Lafayette Louisiana will welcome you in, share its cultural history, treat you to some local Cajun cuisine and have you dancing to the beat of Zydeco music.
This Lafayette spirit is everywhere, and not just during Mardi Gras season. It's in the local restaurants, coffee shops and bars. A spirit and a beat that lives in the hearts of its residents. The best part is that they are super happy to share it with all that come to visit.
Plan it.
Getting to Lafayette Louisiana
Flying into Lafayette Regional Airport LFT
From Canada, you'll find that by air, you will be travelling to Lafayette's airport with connections from either Dallas, Houston or Atlanta. Leave room for connections as you'll have to make some terminal switches at the airport.
Check Flights to LFT: TripAdvisor | Expedia 
Getting Around Lafayette LA
You will need a car to get around the city and the attractions in the area. Note that during Mardi Gras, transportation is limited on Parade days, so you will need to get into the city and parked well before the parades start.
Where to Stay in Lafayette
Most hotels are scattered around the Lafayette area and include popular hotel chains like Hilton, Holiday Inn, Marriott etc. I stayed at the Holiday Inn Express (Scott-Lafayette West) located a short drive from the downtown area.
If you are looking to stay in the downtown area and want a more boutique-style hotel, you'll appreciate the Hotel Juliet, which was steps from local shops and had a more intimate and luxury experience.
 Hotel Juliet
Holiday Inn Express
TripAdvisor

TripAdvisor

 

|

 

IHG

 

|

 

Expedia

 

|

 

Hotels.com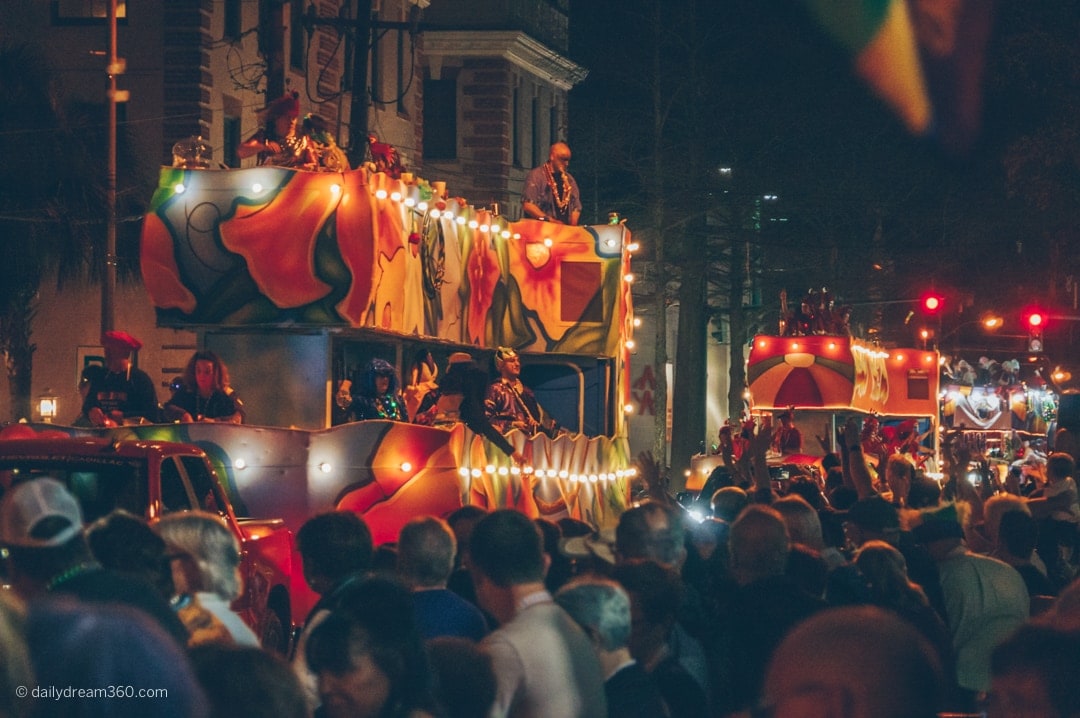 What You Need to Know About Mardi Gras in Lafayette Louisiana
Lafayette is a great place to be during Mardi Gras. They offer a family-friendly approach to the festival and plenty of celebrations, parades and community activities you can take part in. For a detailed look and some great tips for travelling to Lafayette during Mardi Gras, see my post: What You Need to Know About Mardi Gras in Lafayette Louisiana.
Live it.
Fun Things to do in Lafayette Louisiana
Historic Downtown Breaux Bridge
I begin here in Breaux Bridge because it is the location of a must-do experience when visiting Lafayette. A Zydeco-inspired breakfast at Buck & Johnny's. This neighbourhood, however, is charming and filled with local shops, antique stores and cafes and restaurants.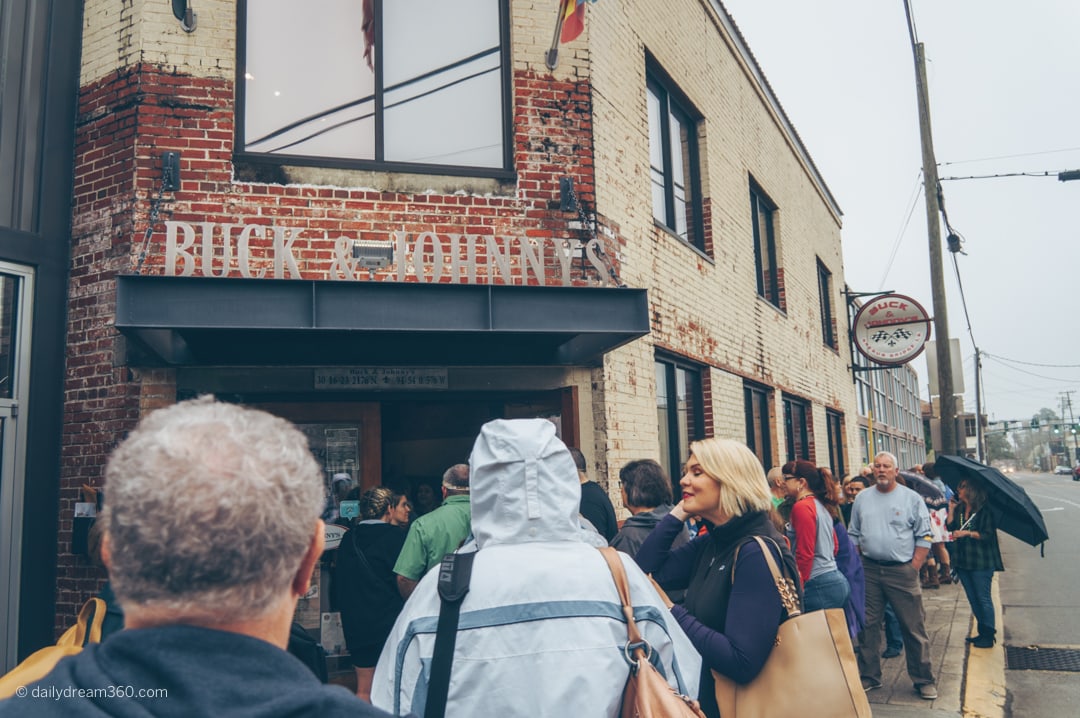 Buck & Johnny's Zydeco Breakfast
I can't possibly write a list of fun things to do in Lafayette without mentioning Buck & Johnny's. The Saturday morning, Buck & Johnny's breakfast tradition is something you will want to be part of. You will need to plan for this as you will see the line will run down the block.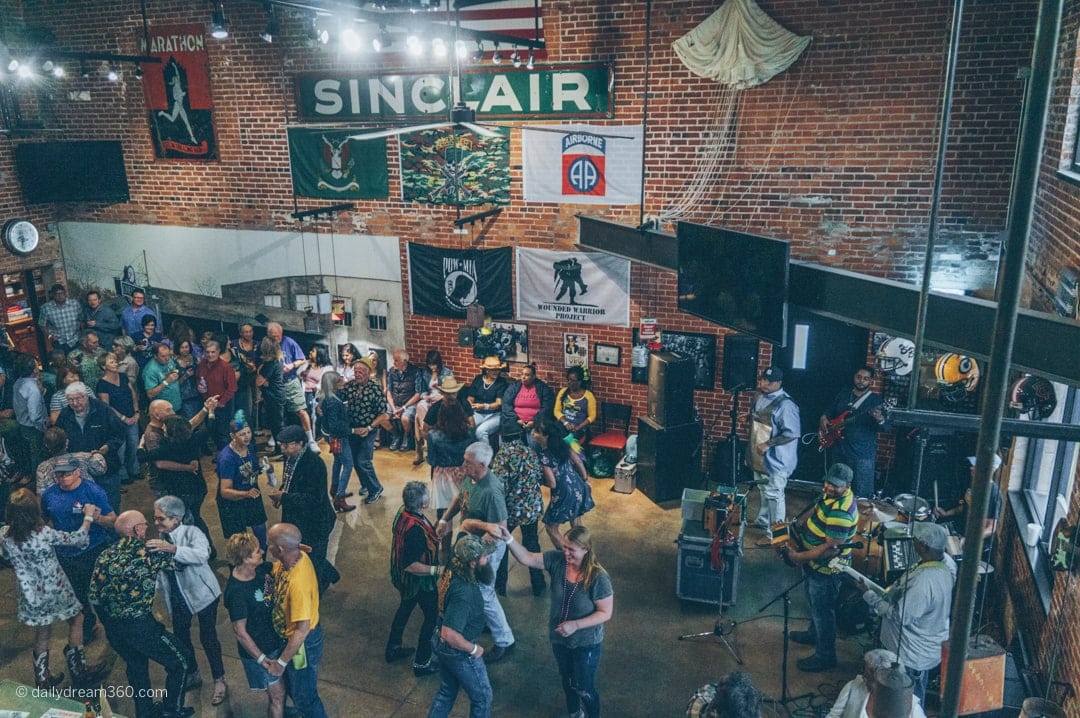 This restaurant isn't about the food. It is about entertainment. Many of the people in that line were there to dance and enjoy Chubby Carrier, and his band entertain the crowd. Enjoy breakfast at the restaurant or just enjoy dancing and music on the main floor.
Breaux Bridge Village
After breakfast, take a walk through Breaux Bridge Village and the many antique, gift and souvenir shops. There were a few highlights in my visits through the many shops in this historic village shared below.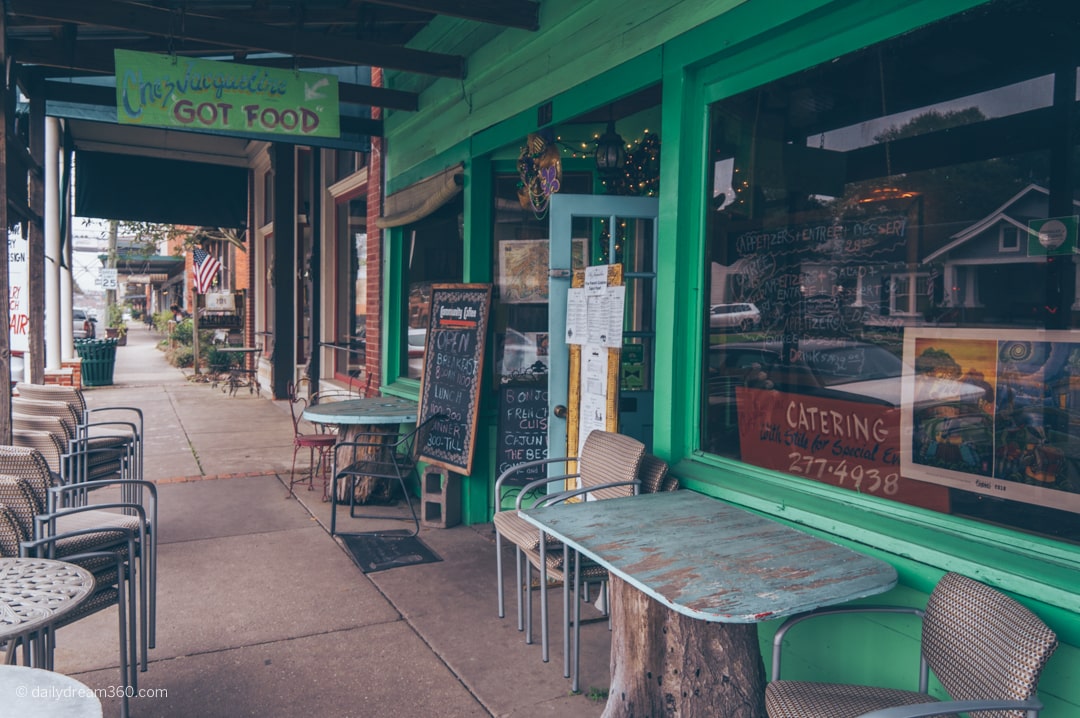 Artique is Unique
If you are a lover of stores that feature local artisans, then you have to stop into Artique is Unique. Be prepared for a greeting by Buster Douglas. This famous Breaux Bridge dog runs security at the store.
Inside you'll spend time browsing the many handmade and vintage products collected from Louisiana artisans and small business.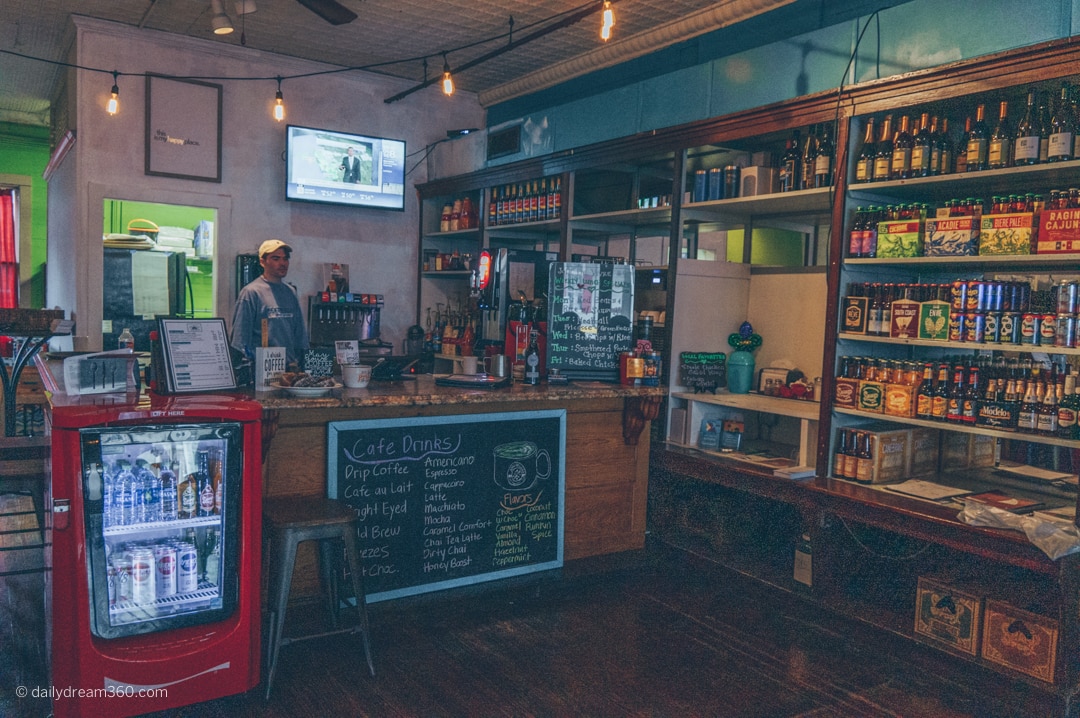 Joie de Vivre Coffee and Culture Café
As we had just dined on breakfast at Buck and Johnny's, I did not get a chance to explore the menu at the Joie de Vivre Café. If you are a lover of coffee, this is the place you have to stop. Often they invite local artists to perform or display their art. I also have discovered that they are expanding to include soulful southern food as they expand to a restaurant Tante Marie.
Atchafalaya Basin Swamp Tour
Get on an airboat for a 90-minute tour of the Atchafalaya Basin. The airboats will whisk you through the bayou where you can explore the vast swamp. Be on the lookout for the many birds flying overhead or hiding in their nests.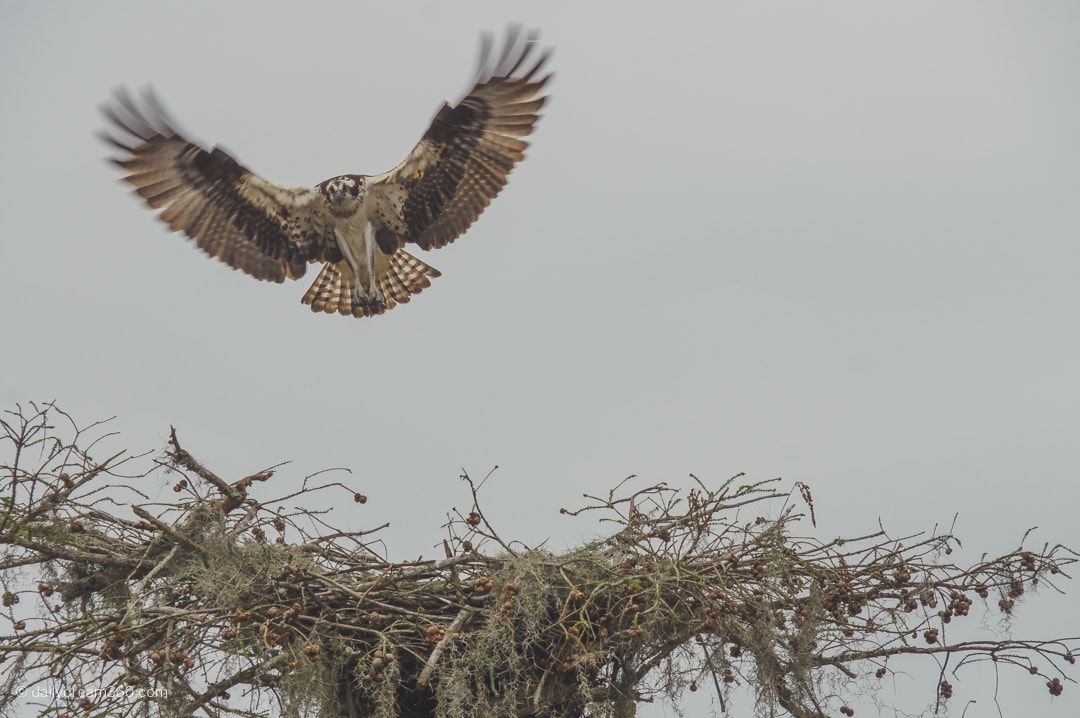 Of course, if the weather is right, you may find the floating logs start to move. Yes, we spotted many alligators on our tour and were visited by Marie, a French-speaking alligator looking for a snack.
Avery Island and the Tabasco Museum and Factory
I had no idea that the home of TABASCO® Sauce was just outside Lafayette on Avery Island. This location continues to produce the famous sauce and offers several tours and experiences for travellers.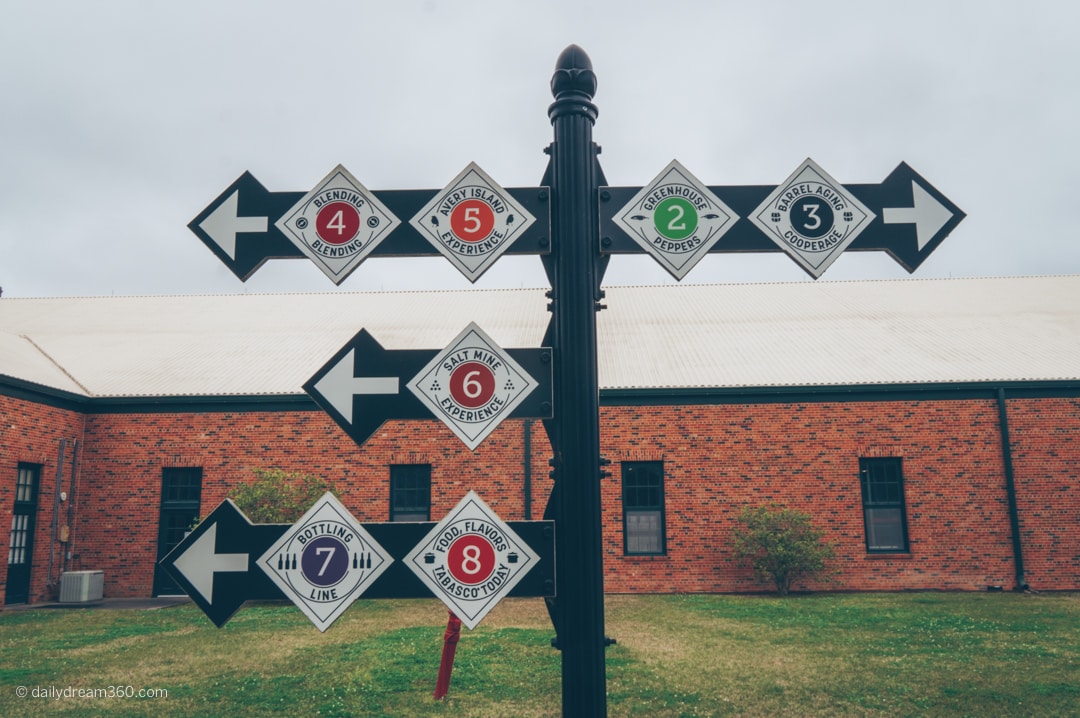 TABASCO® Pepper Sauce Factory Tour
We took a self-guided walk through the TABASCO museum by following the easily marked stops on the Factory Tour. The first stop was the museum, which featured the history of the founding family and how the sauce was discovered and manufactured.
We walked along walkways with numbered stops passing through historical warehouses and into the modern factory where you can watch the sauce's preparations, bottling and shipping.
Other tours you can take at the TABASCO factory include food tours and cooking classes.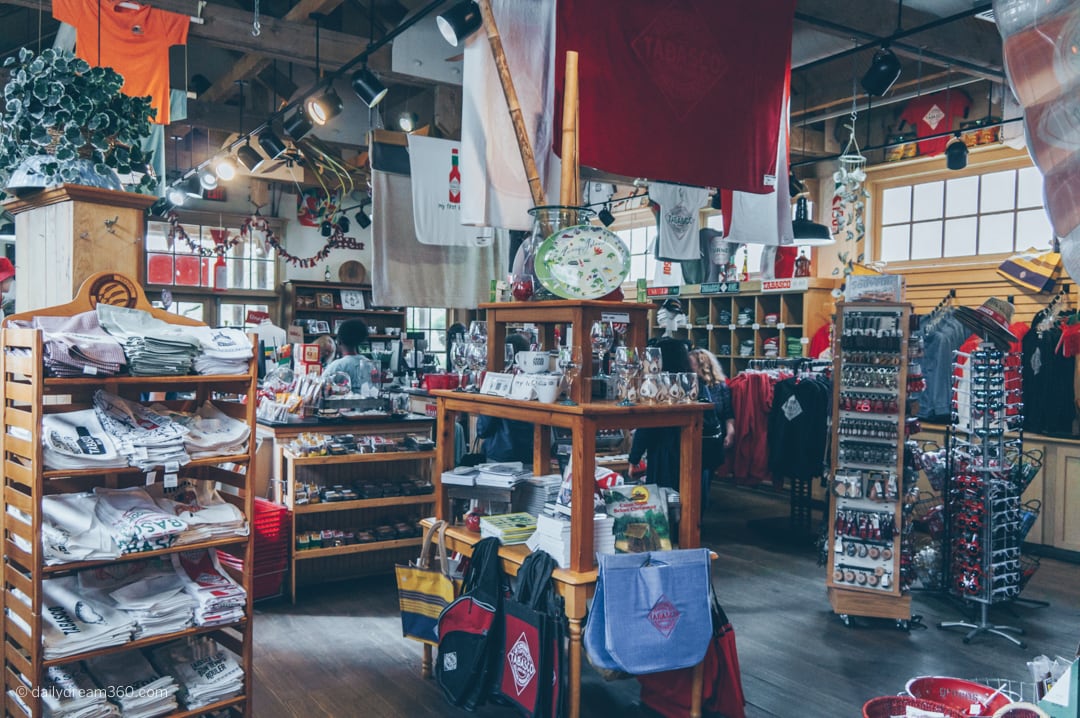 TABASCO® Country Store
At the end of the tour, make your way to the country store, which is filled with everything TABASCO. From souvenirs, kitchen tools and clothing to the many different food products produced from the sauce. Keep an eye out for spicy Tabasco infused chocolate, which I wish I had purchased more off.
Also coming from Canada, where we have one type of TABASCO® sauce on our store shelves, I was excited to learn they had many different flavours of TABASCO®, which you can taste and purchase.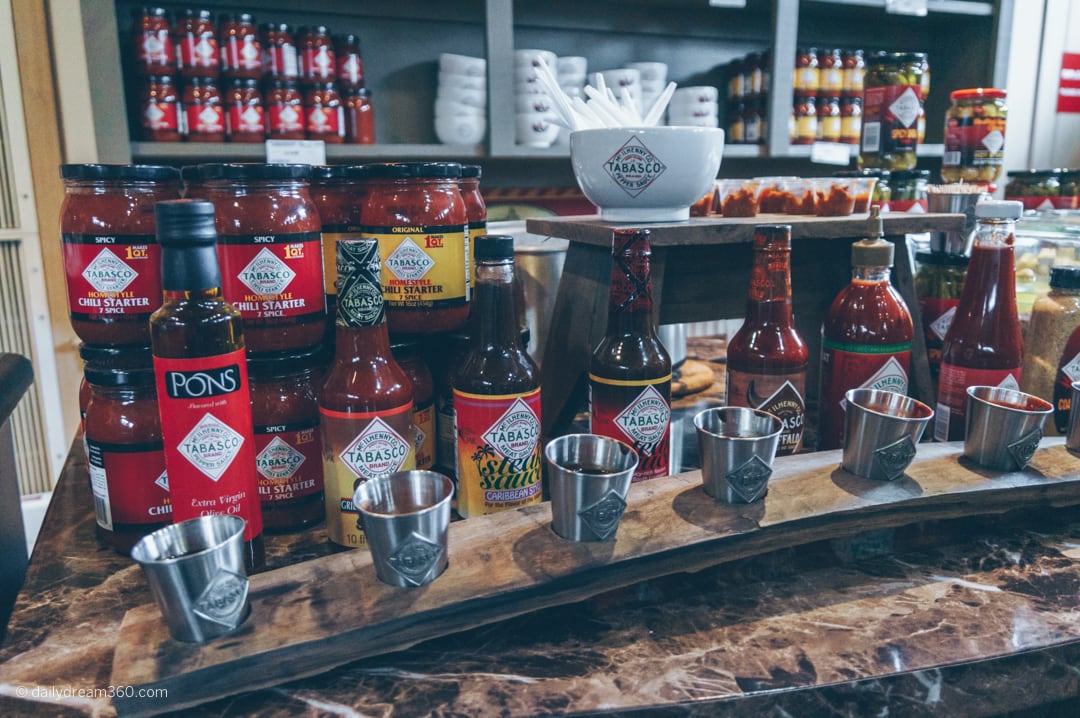 TABASCO® Restaurant 1868
If you need to grab a bite to eat, be sure to jump into the Cafeteria-style TABASCO Restaurant 1868. I was pleasantly surprised when they were able to create a unique salad with grilled chicken for me.
Vermillionville History Museum
Take a look back in time in this historical village museum. As you walk through the village, you can walk into seven restored ancient houses and meet with the settlers who lived in them.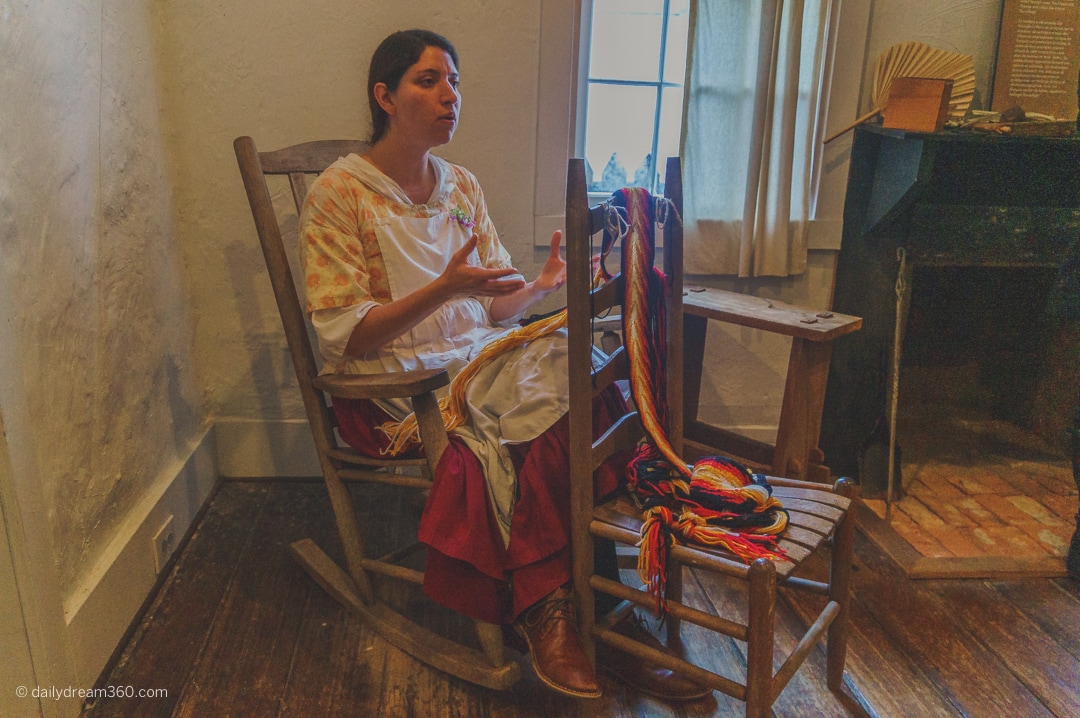 The museum's actors, dressed in traditional attire, sit inside the home and talk about their lives in the 1800s. They told incredible stories and facts about what life would have been like in this historical village.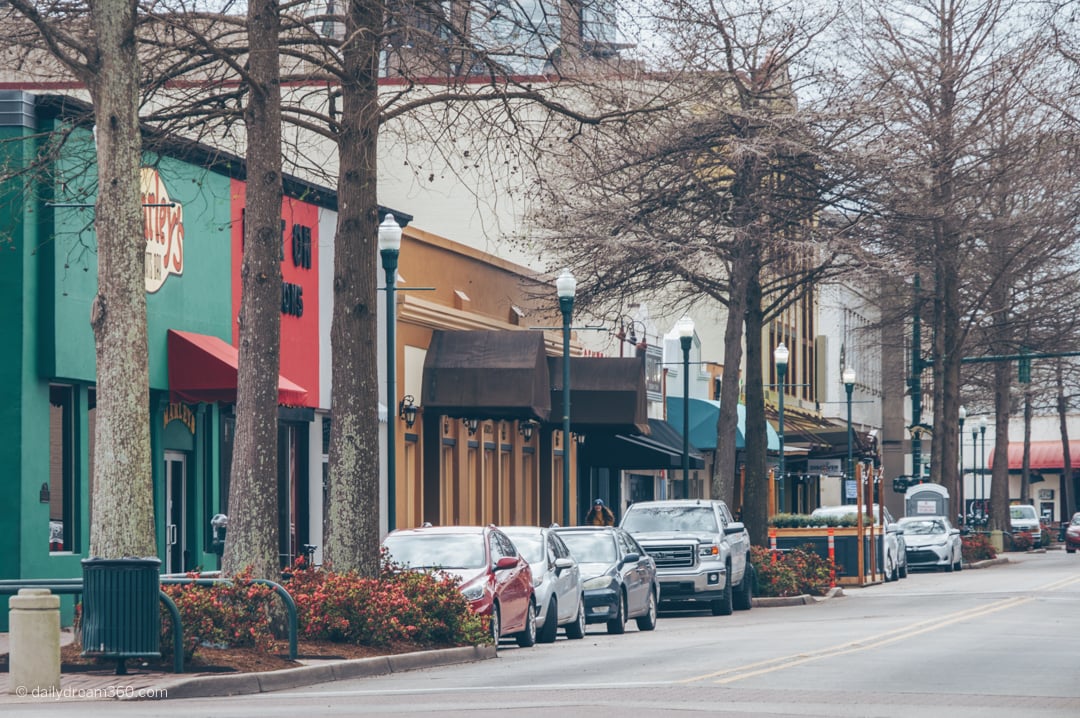 Downtown Lafayette
Downtown Lafayette, is filled with little shops, cafes and restaurants to explore. There was plenty of eating done in the restaurants within the downtown neighbourhood which I outline further below.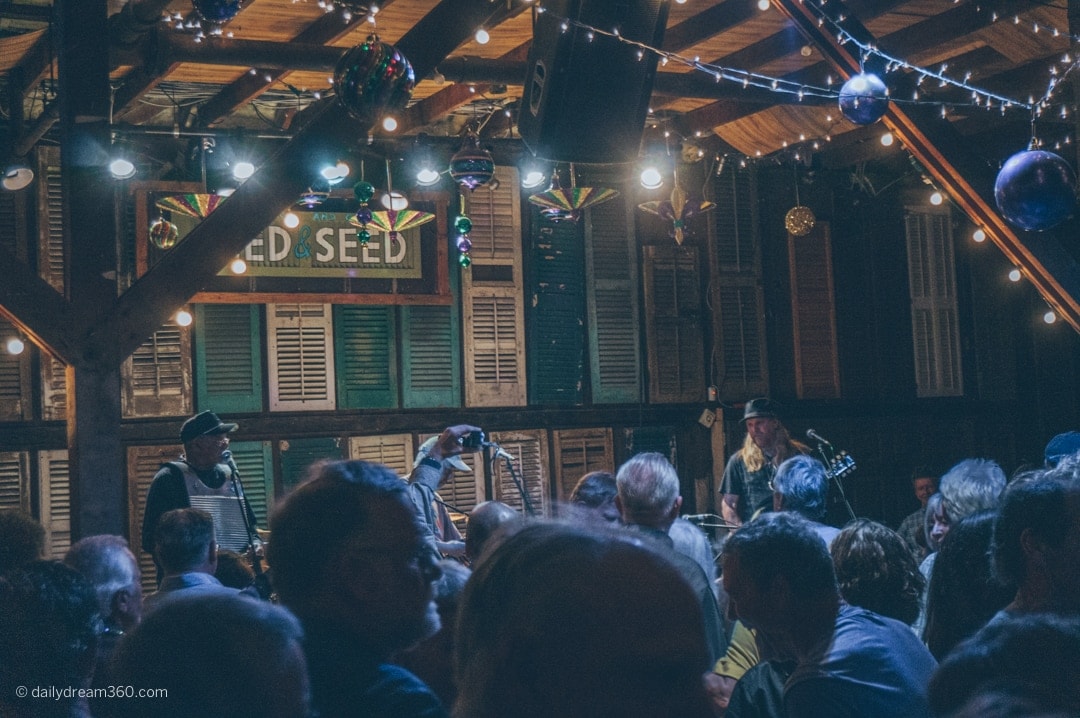 Party the Night Away at Feed & Seed Bar
My first Zydeco music experience was a late-night inside the barn known as Feed & Seed. Inside the rustic wood barn, was decorated with drop lights and reminded me of the final dance in Footloose. The entire crowd was found on the dancefloor dancing in pairs to the Zydeco beats.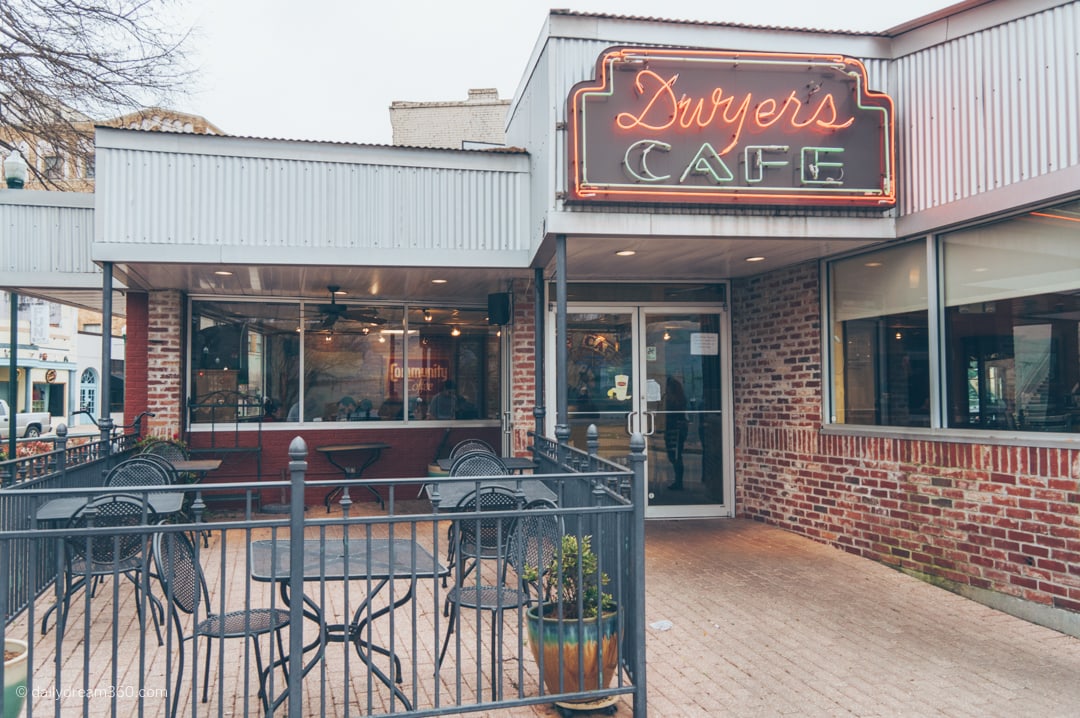 Where to Eat in Lafayette Louisiana
Breakfast at Dwyers Café
Dwyers is a family-run diner that opened as Pop Stinsons in 1965. The café has evolved, but its spirit has solidified it as a staple restaurant in downtown Lafayette. You'll get a typical diner breakfast, but if you dig a little deeper or visit the restaurant on a food tour, you'll discover its longevity is in its southern menu and a steamed table full of delicious options.
Brunch at Social Southern Table
If your travel schedule allows, I recommend Sunday Brunch at the Social Southern Table. This more upscale eatery and bar will not disappoint whatever meal you do choose to eat here.
The food was delicious, no doubt as they serve fresh local ingredients, and I can tell from the descriptions of the plates we were being served, the chefs love what they do.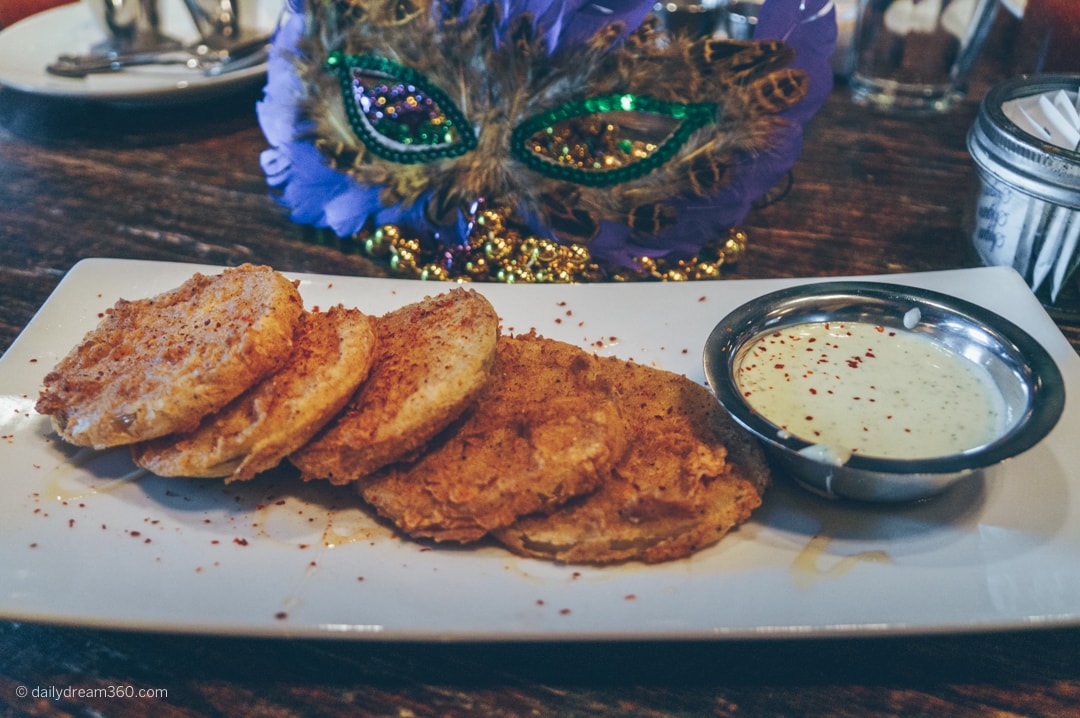 For me, it was the vibe at Social and how they promote good spirits, positive energy, and bringing more good in the world. Talking with their hostess, I learned about the many community programs, organizations they donate to, and how they encourage the community to come back and "bee social."
Quick Bite at Pop's Po Boys
While I'm always trying to be as healthy as possible on my trips, I did make an exception or two (or three) in Lafayette. A visit to Pop's Po Boys was encouraged by multiple people, so when in Downtown Lafayette, plan for a stop.
This is a modern fast-food restaurant. You'll find everything here from delicious Po Boy sandwiches to salads and some comfort food like mac and cheese.
Pamplona Tapas Bar & Restaurant
For an upscale dinner treat, be sure to head to Pamplona Tapas Bar & Restaurant. I suggest you head here hungry. If you are a lover of craft cocktails, great wines and a menu filled with delicious tapas greats, this is the place for you.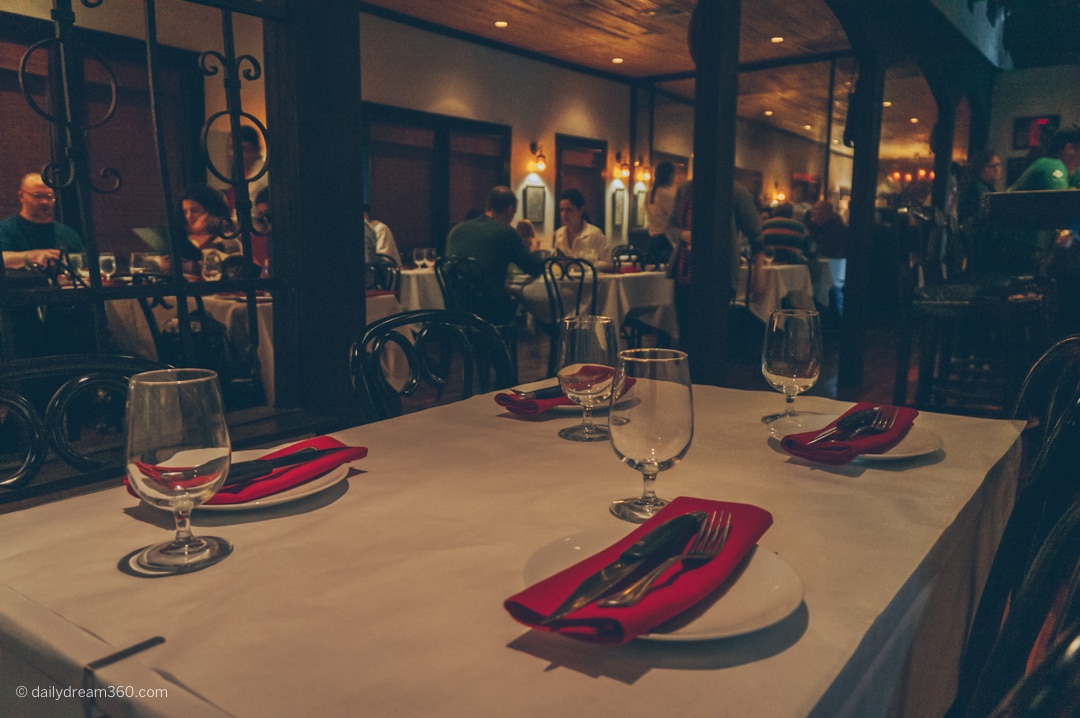 Pamplona's menu is inspired by rustic Spanish cuisine with lots of small plates which include fried shrimp, calamari, charcuterie and cheese boards and plenty of traditional tapas treats. If you are a lover of Paella, order this immediately and make sure to leave room to enjoy it as it is a bigger sharing portion.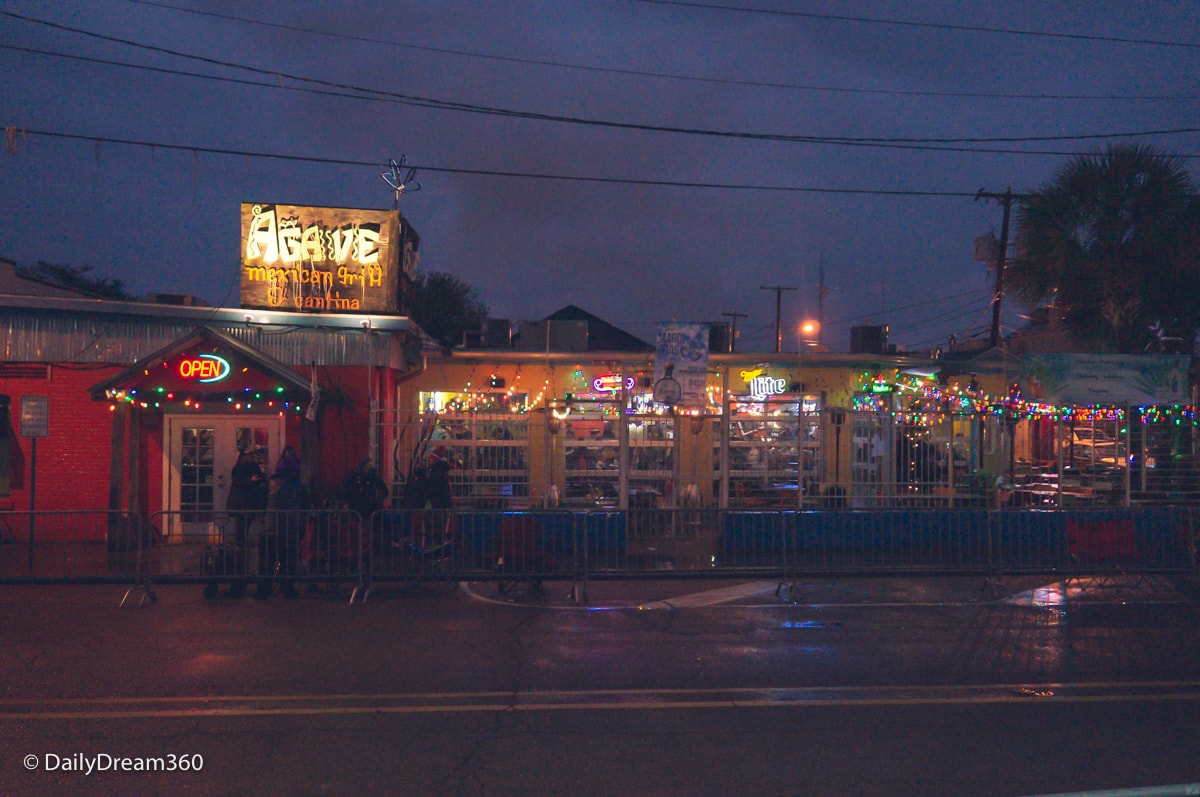 Agave Mexican Grill
This family-friendly restaurant was a stop for a late-night dinner after a mardi gras parade. The dinner menu is packed with traditional Mexican favourites like fish tacos, enchiladas, burritos and quesadillas.
For the picky eaters in your family they also serve up burgers and steaks, there is something for everyone at this restaurant.
Blue Dog Café
I had no idea the home of the famous blue dog paintings was in Louisiana. The restaurant is owned by George Rodrigue's sons and inside you'll find many of the paintings that made their father famous.
The bar and restaurant serve up delicious eats with some Louisiana favourites like gumbo, Poboys and boudin balls. In addition to these popular dishes, you'll find burgers, steaks, fish and seafood to tempt your appetite.
Randol's Seafood
When in Louisiana one must indulge in Crawfish and Randol's did not disappoint. A Lafayette favourite restaurant and bar, there is lots of live music, dancing and delicious cajun cuisine to be tasted here.
If you want to take a nose dive into Cajun cuisine you'll have plenty to choose from here from alligator, seafood gumbo, crawfish, shrimp and crab inspired dishes.
Travel assistance provided by Lafayette Travel during a media FAM trip.