This article may contain affiliate links. Clicking on or purchasing products we recommend through a link may earn a small commission. Read our disclosure and privacy policy page for details. *COVID-19 TRAVEL ALERT – Travel recommendations offered on this site are not to encourage you to travel against travel advisories.
Maybe the hustle and bustle of New Orleans are a bit much for you? Perhaps you want to explore the city but relax near the water in Louisiana's Northshore? I had no idea this was an option, but now that I'm aware of the things to do in the Louisiana Northshore and its proximity to New Orleans, I will be sure not to miss it.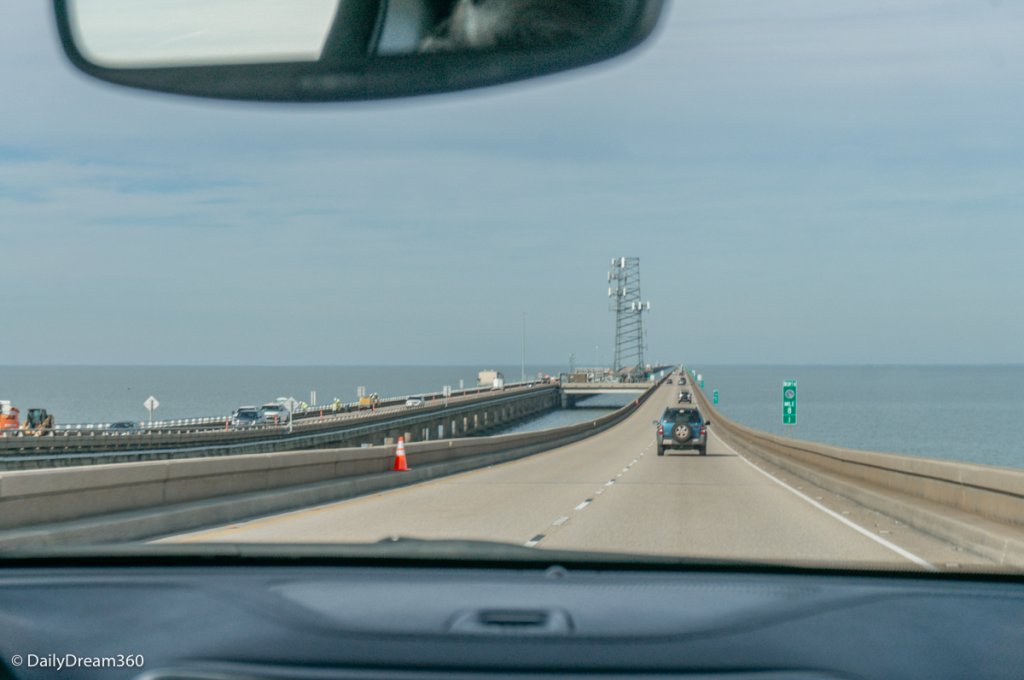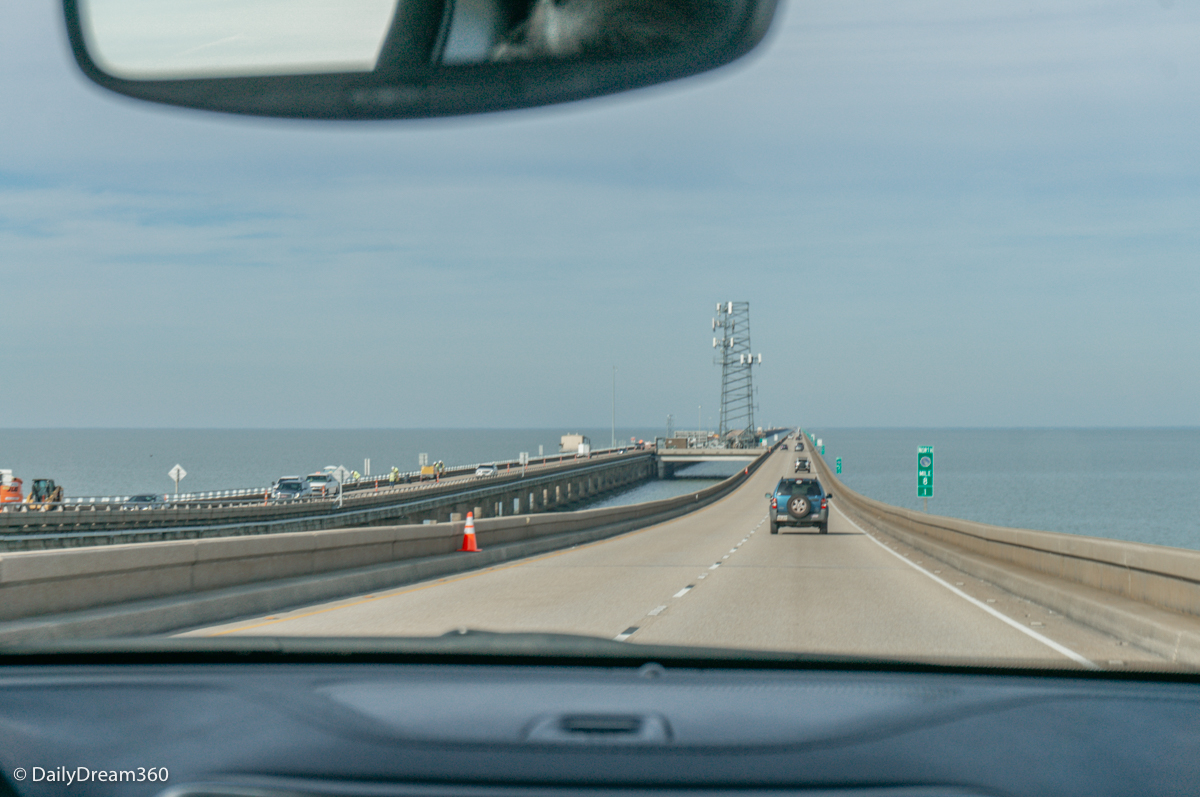 Dream it.
Only a short 30-40 minute drive from the French Quarter in New Orleans, the Louisiana Northshore has several adorable small towns to explore. The best part, each town has its own set of boutique shops, restaurants and things to do.
Plan it.
Getting to Louisiana Northshore and St. Tammany Parish
Fly to New Orleans
Fly into The Louis Armstrong International Airport (MSY) either direct from many major Canadian and US cities or via connection in Chicago, Dallas and Houston.
Drive from New Orleans
It is a quick and easy drive from New Orleans to the Louisiana Northshore. Take the via Lake Pontchartrain Causeway straight into Mandeville, and you will find yourself in Louisiana's Northshore.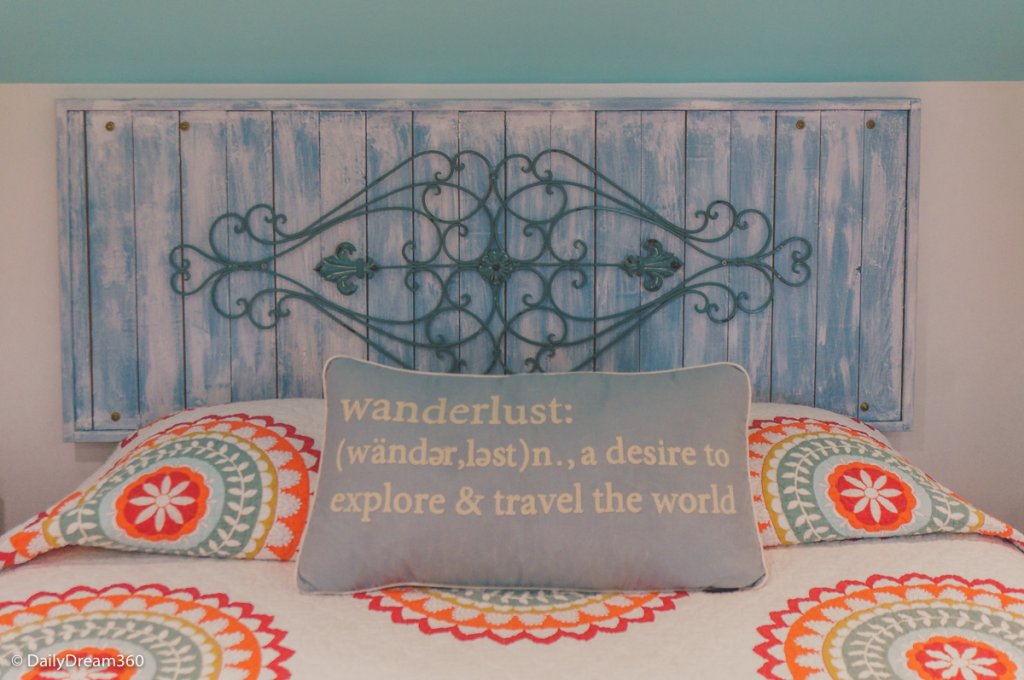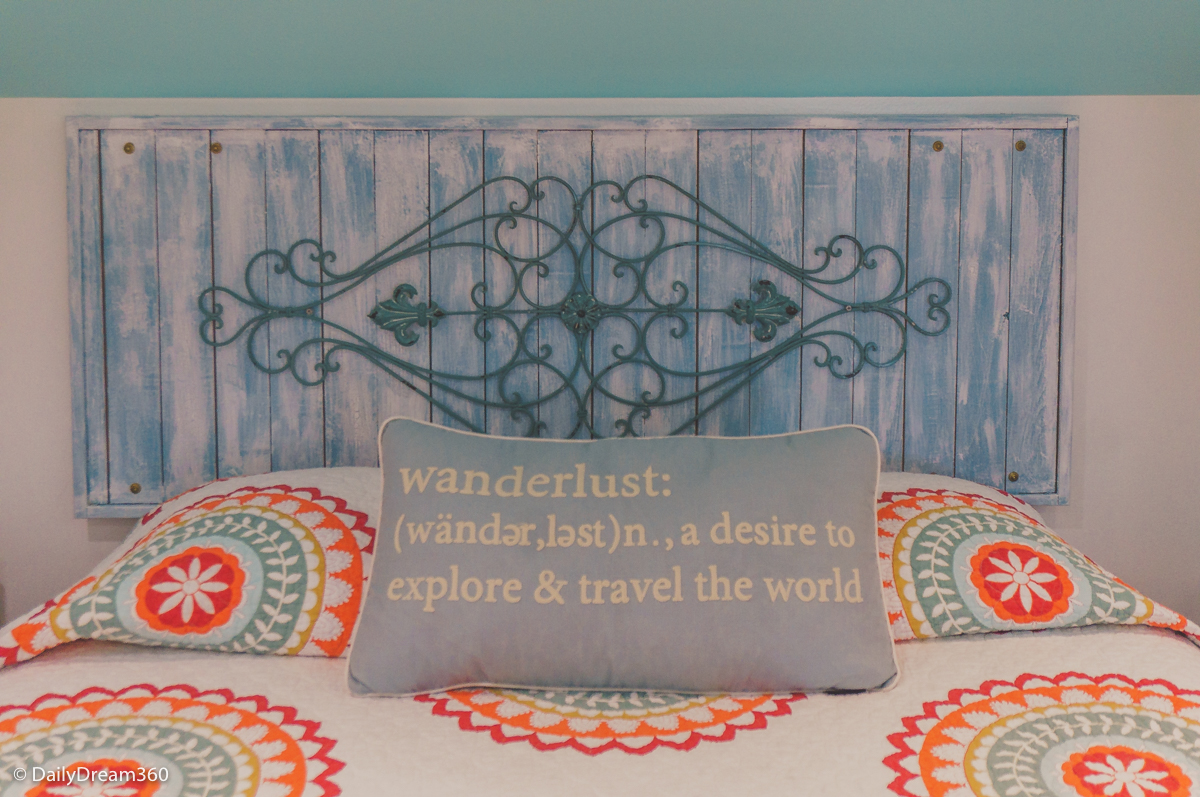 Where to Stay in St. Tammany Parish Louisiana North Shore
There are plenty of B&B's in Mandeville to choose from if you are looking for hotels and hotel chains you will find them in Covington.
De La Bleau Bed and Breakfast Mandeville
I stayed with Cindy &Clyde in the de la Bleau B&B. The house is located just one street over from the main shopping street of Old Mandeville. The home was beautiful and modern, and the rooms were quiet and relaxing. This B&B was one of the most luxurious I have ever stayed at before.
Read More: de La Bleau Bed and Breakfast Mandeville (coming soon)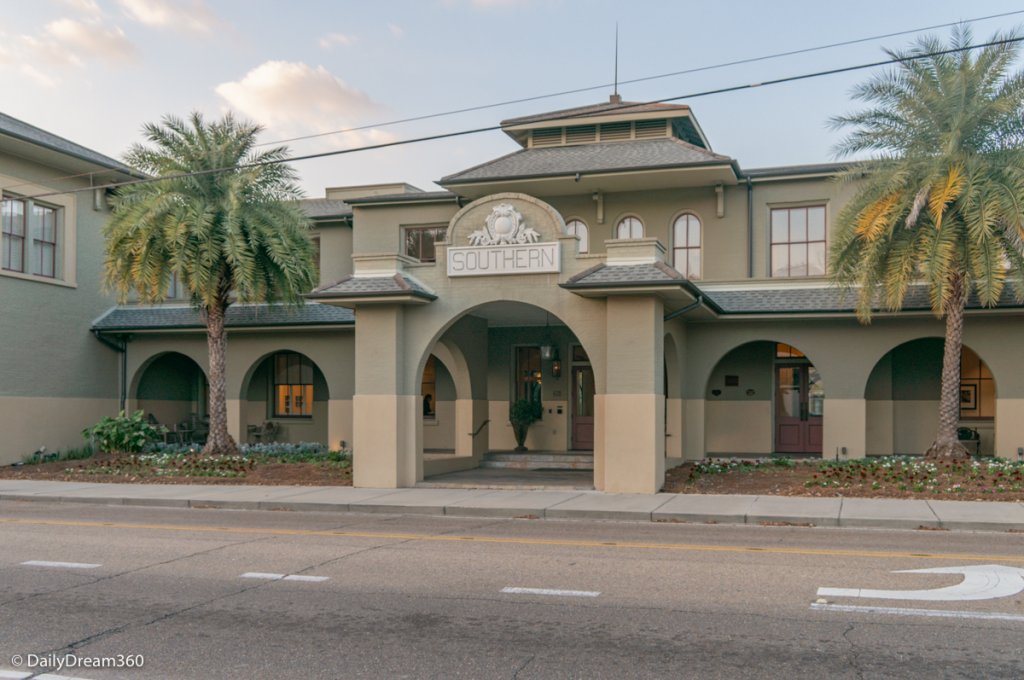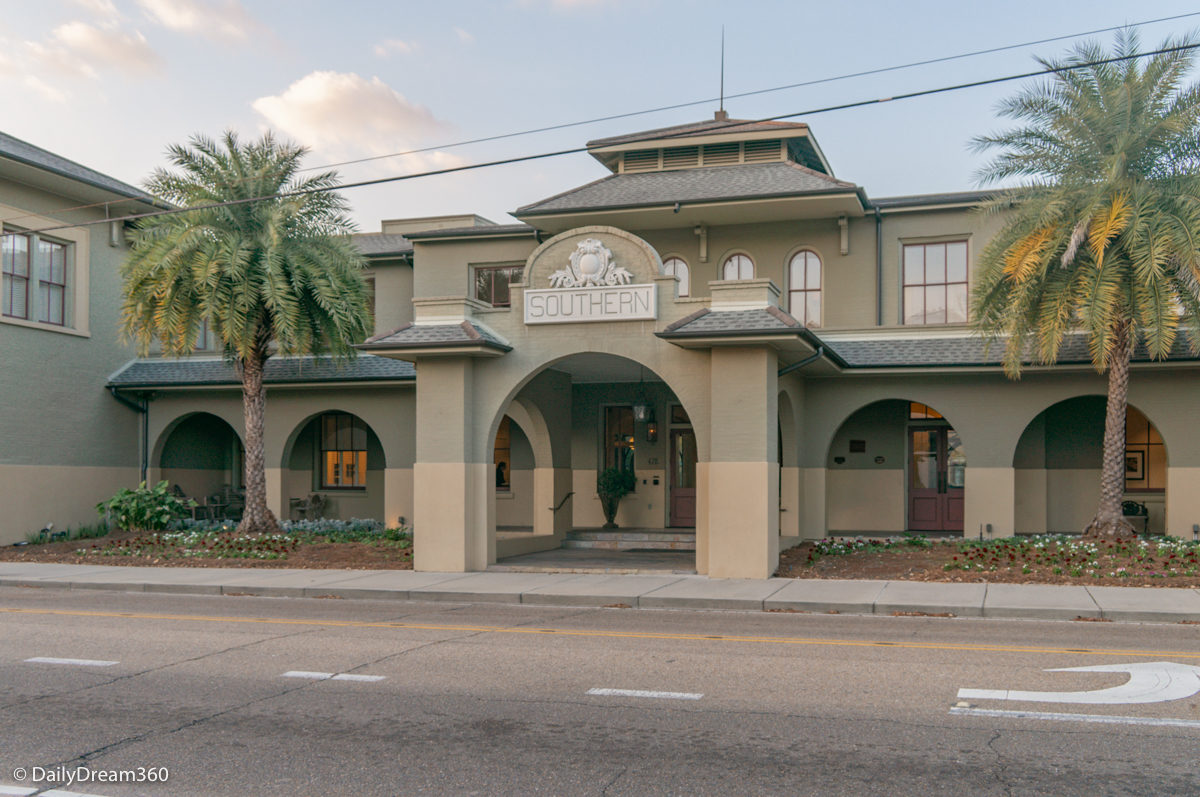 Southern Hotel Covington
While I didn't get a chance to stay there or inspect the rooms, I did walk through the hotel lobby area to admire the art on display and grab a drink at their bar. See more on this famous St. Tammany Hotel on TripAdvisor.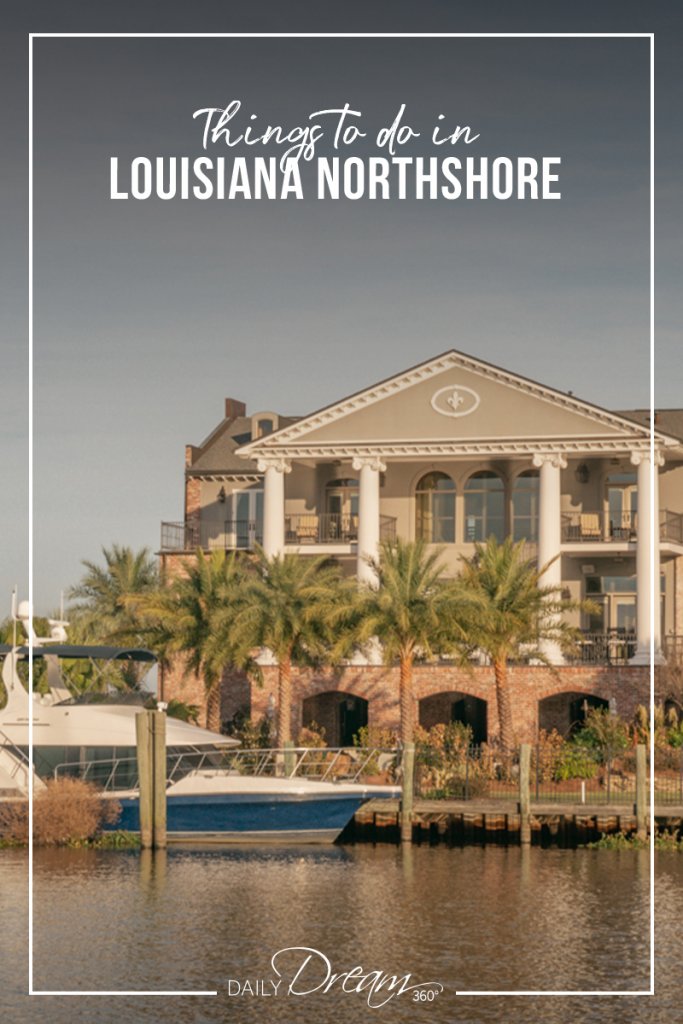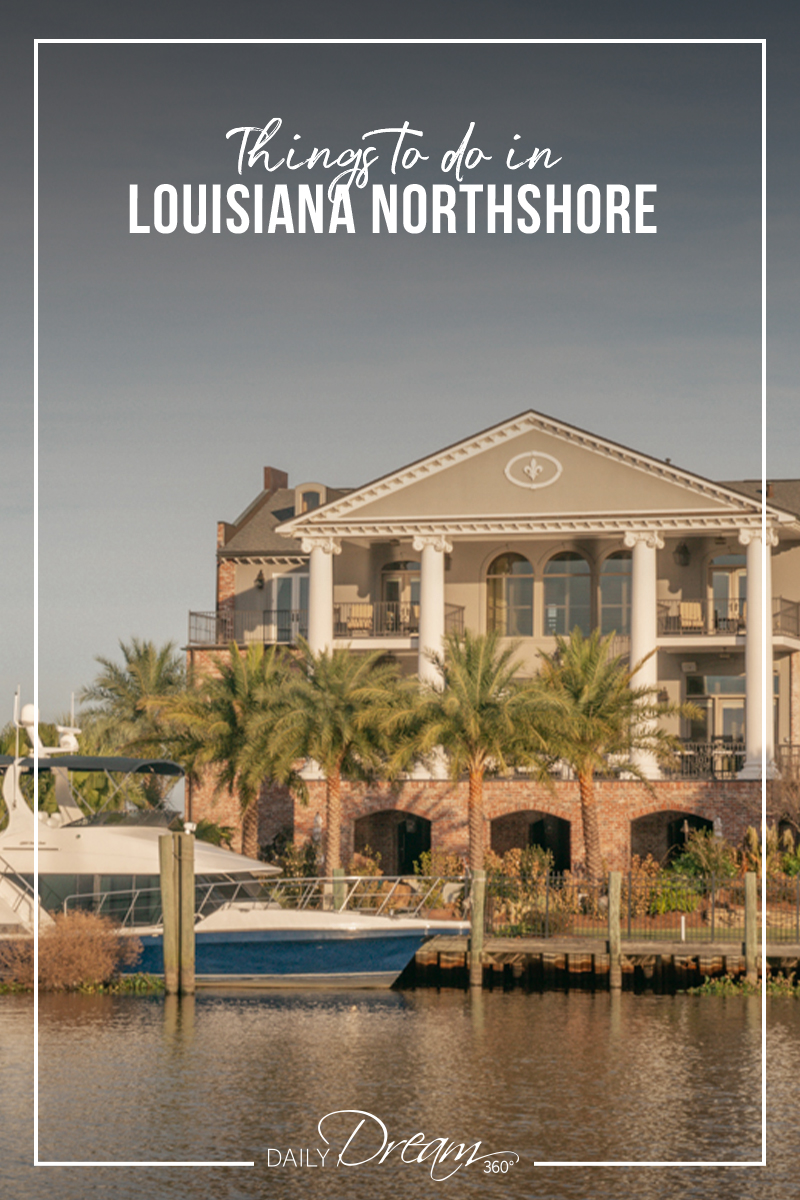 Live it.
The Towns of St. Tammany Parish and the Louisiana Northshore
Things to do in Madisonville Louisiana
On our first night in Louisiana's Northshore, we ventured out on a pontoon boat ride with Mike from Louisiana Tours & Adventures. We explored the Tchefuncte River and saw alligators, birds and other wildlife.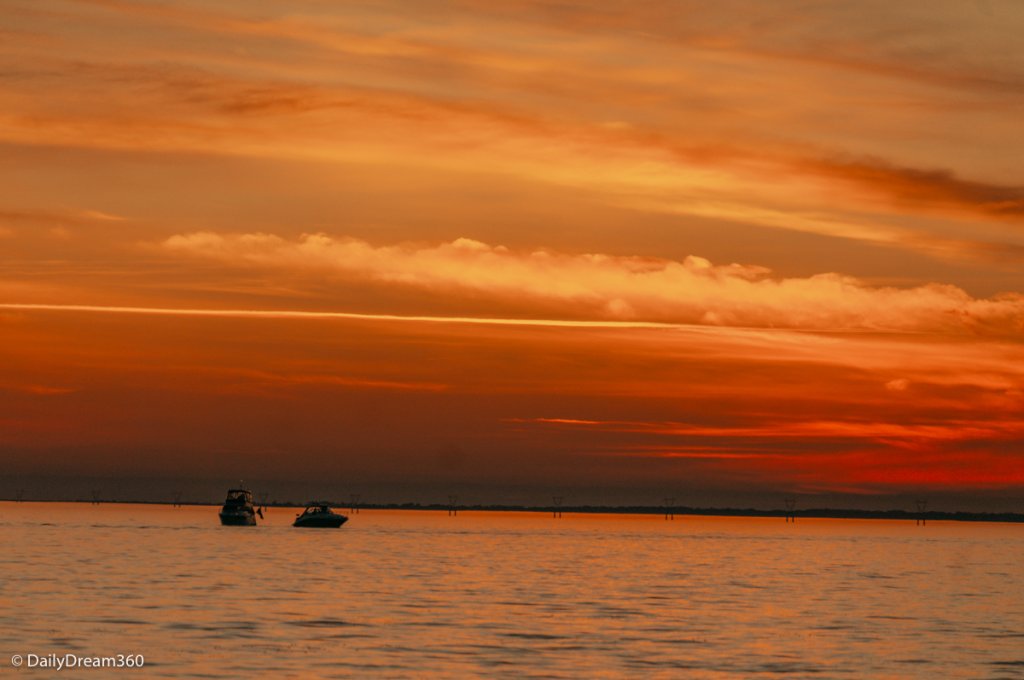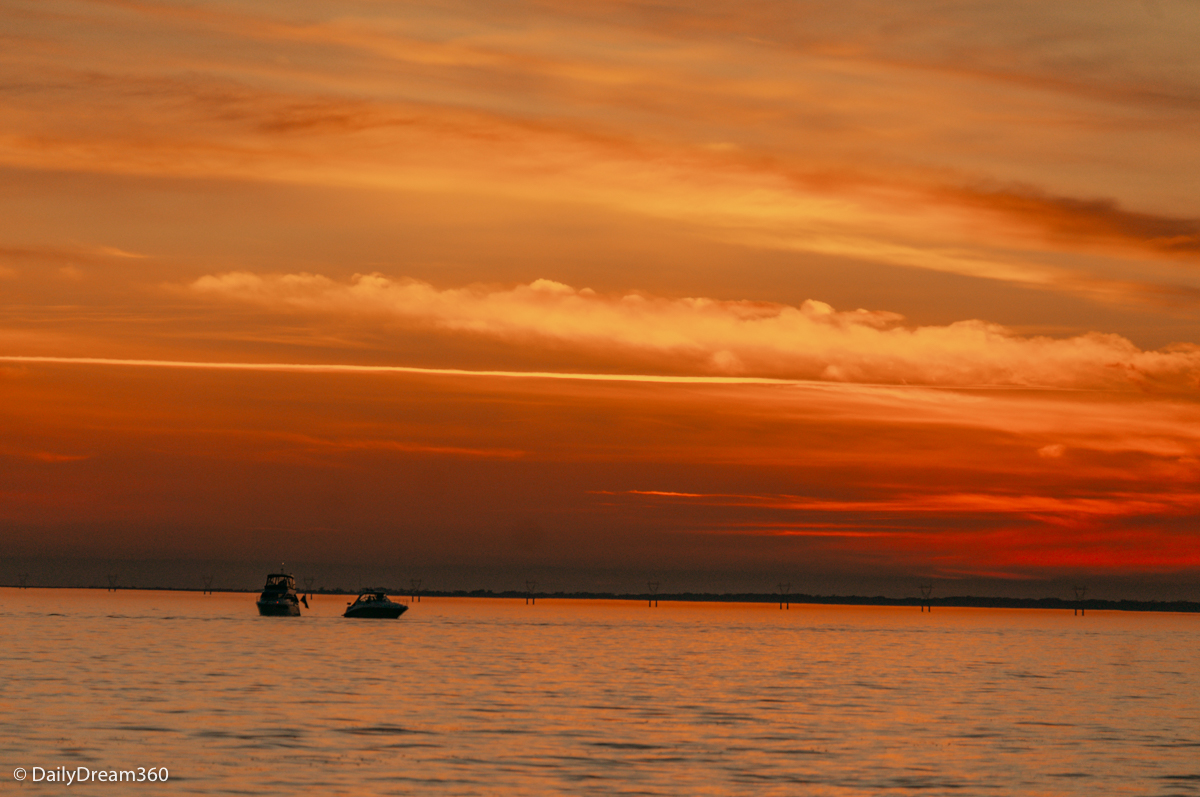 The perfectly timed cruise led us to the most spectacular sunset at the Tchefuncte River Lighthouse. After the sun went down, we stopped at a swamp bar for a drink and a little live music.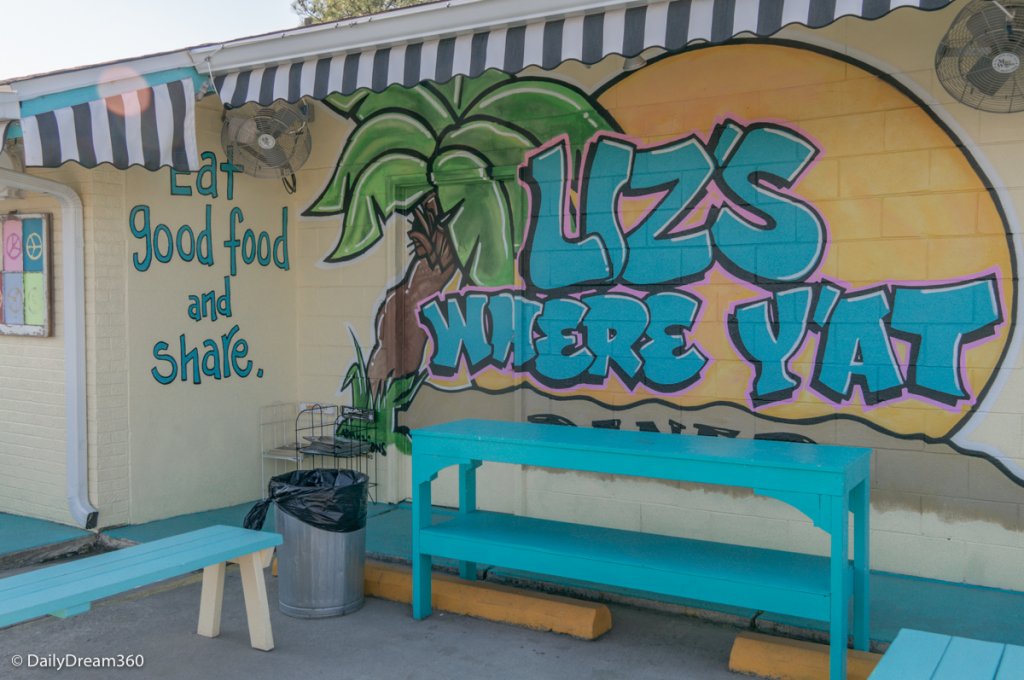 Things to do in Mandeville, Louisiana
Sitting on the shores of Lake Pontchartrain Mandeville is a lovely town filled with bed and breakfasts, small boutique shops and restaurants. Mandeville is an excellent place to stay for a girlfriend getaway or romantic couples vacation.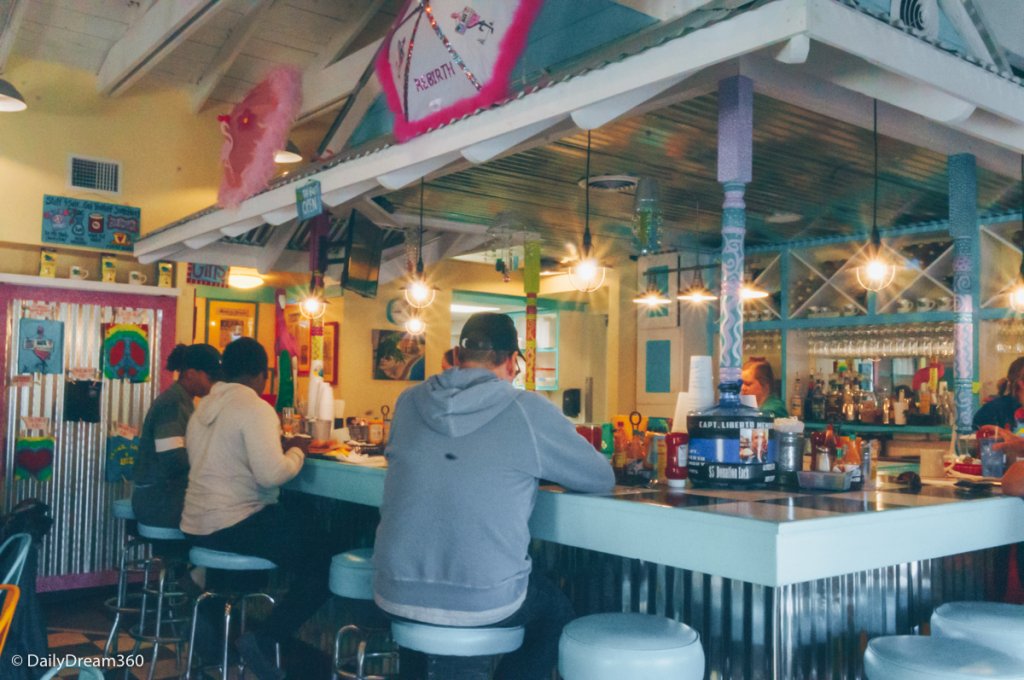 Breakfast at Liz's Where Y'at
Start your day with breakfast at one of the most popular local hotspots, Liz's Where Y'at. This diner will perk you up with its colourful décor and the many inspirational messages found along the walls. Sit at the counter which sits under a tin roof like a beach shack or enjoy the beach-themed décor from the tables.
For breakfast, you will enjoy one of the many scramblers or eggs benedict creations with over nine variations for each. You'll also find Waffles, French toast and more to choose from, which makes this diner perfect for any eater.
Learn more about Liz's Where Y'at: Website | Reviews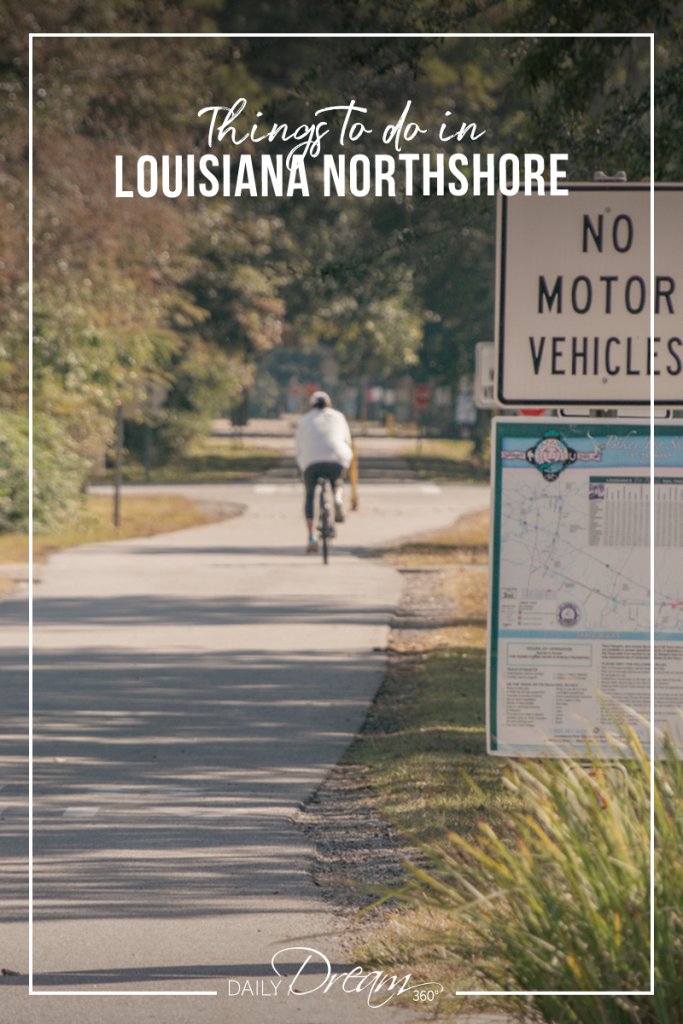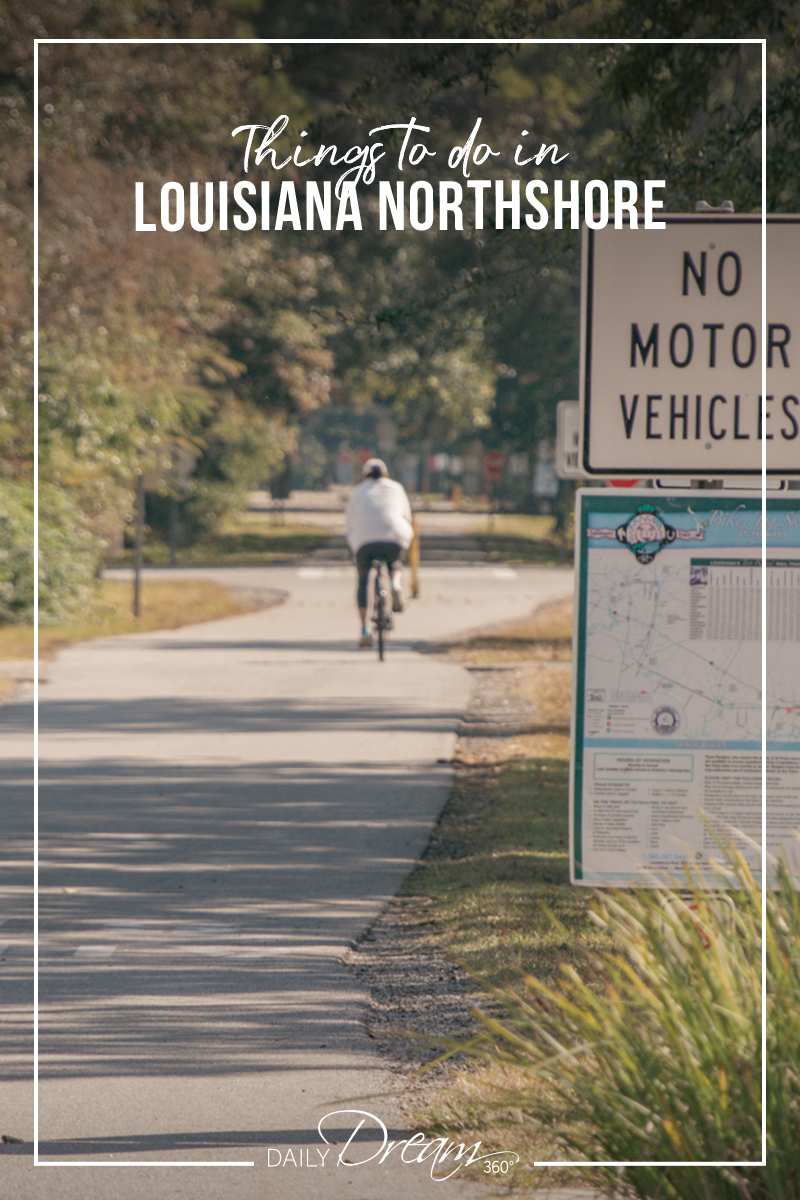 Tammany Trace Rail to Trails Network
One of the popular activities in Old Mandeville is a hike or bike ride along the Tammany Trace. This rail-to-trail project runs through downtown Covington, Abita Springs, Mandeville and Lacombe and ends in Slidell. 
The Mandeville Trailhead, located in the centre of Old Mandeville, is where you will find an Interpretive Center and an amphitheatre. There you can catch Friday evening concerts and a Saturday morning market.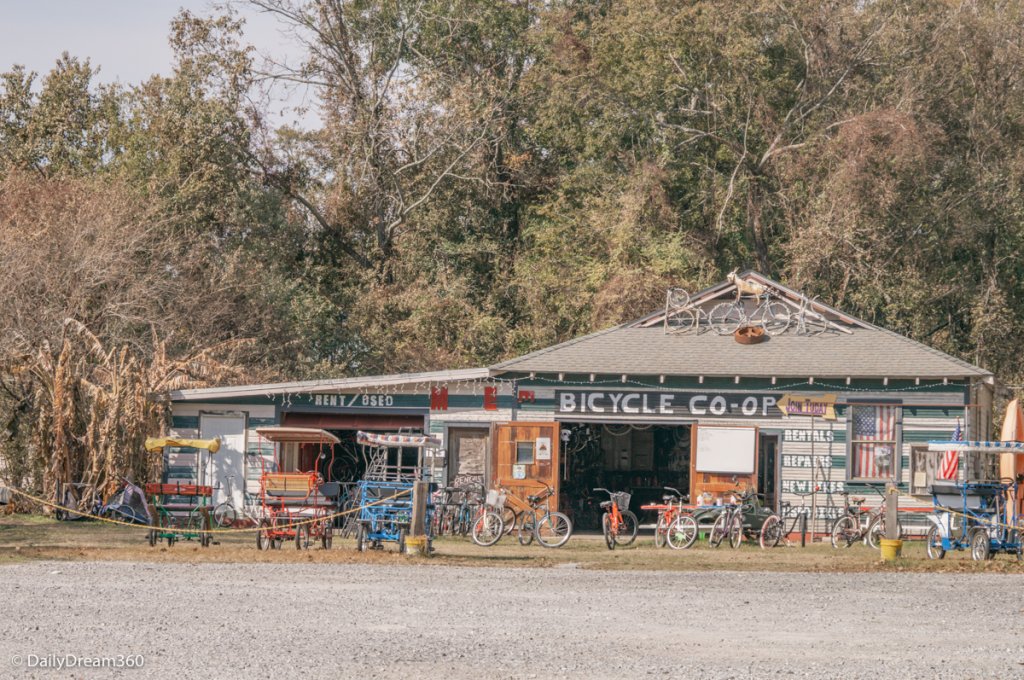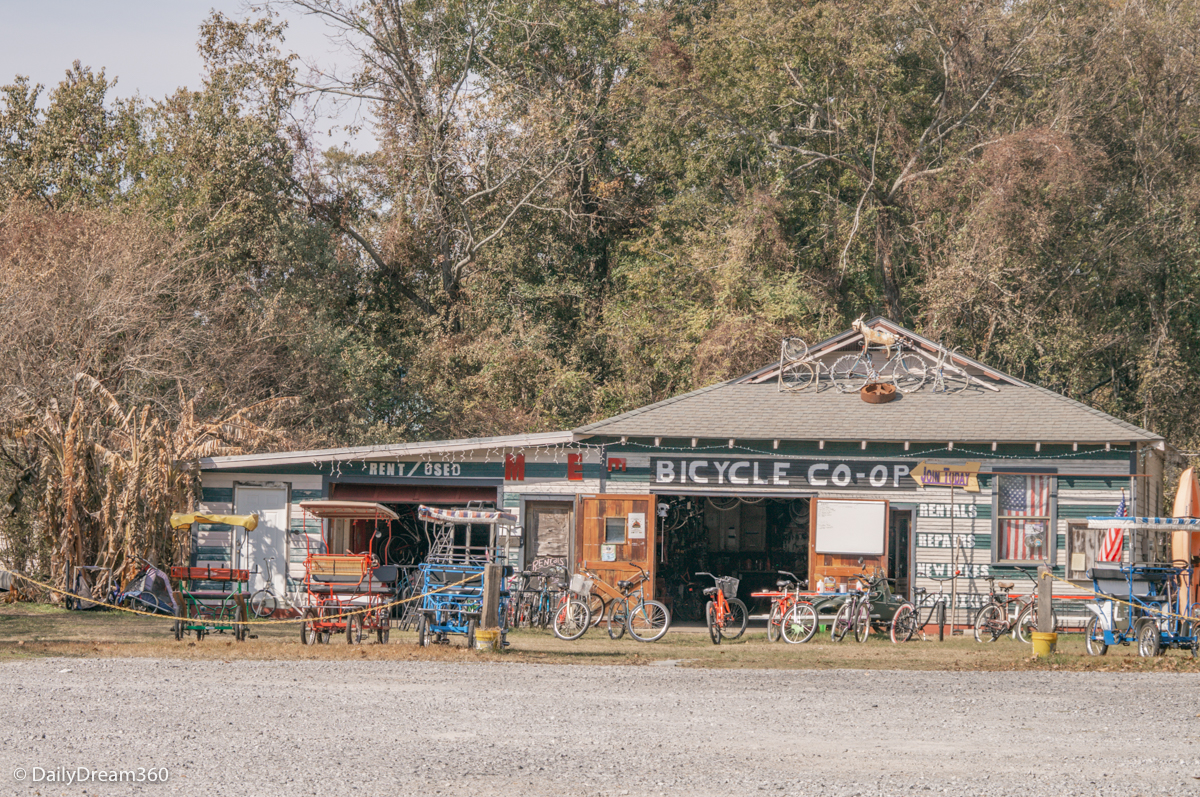 Brook's Bicycle Rental
While many of the B&Bs in the area offer free bike rentals, you can always rent a bike from Brook's Bicycle Coop, which located next to the trail.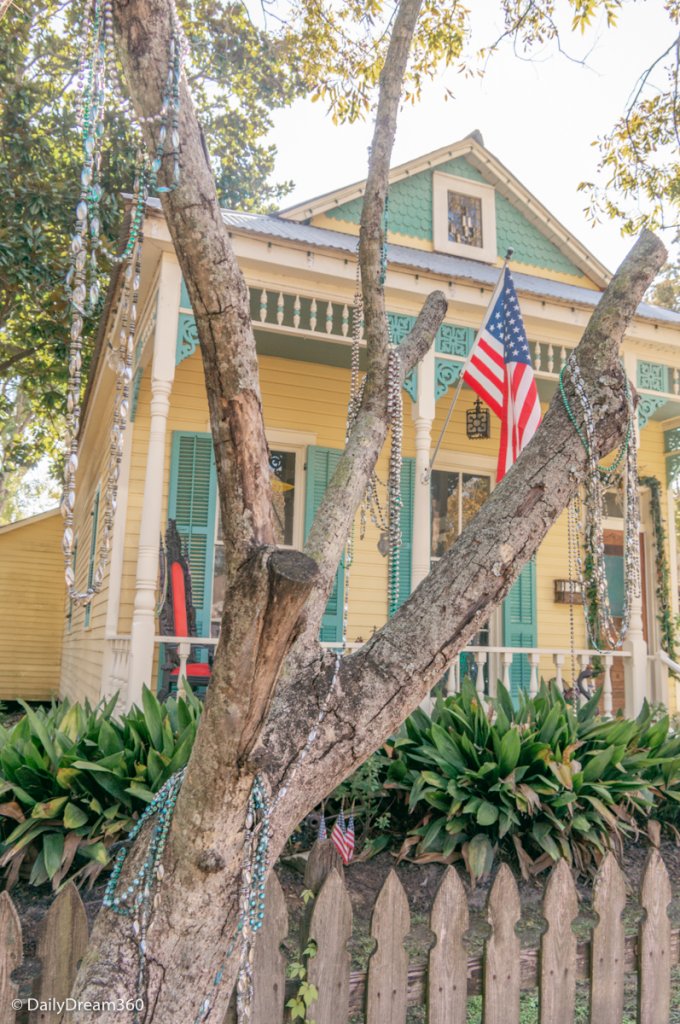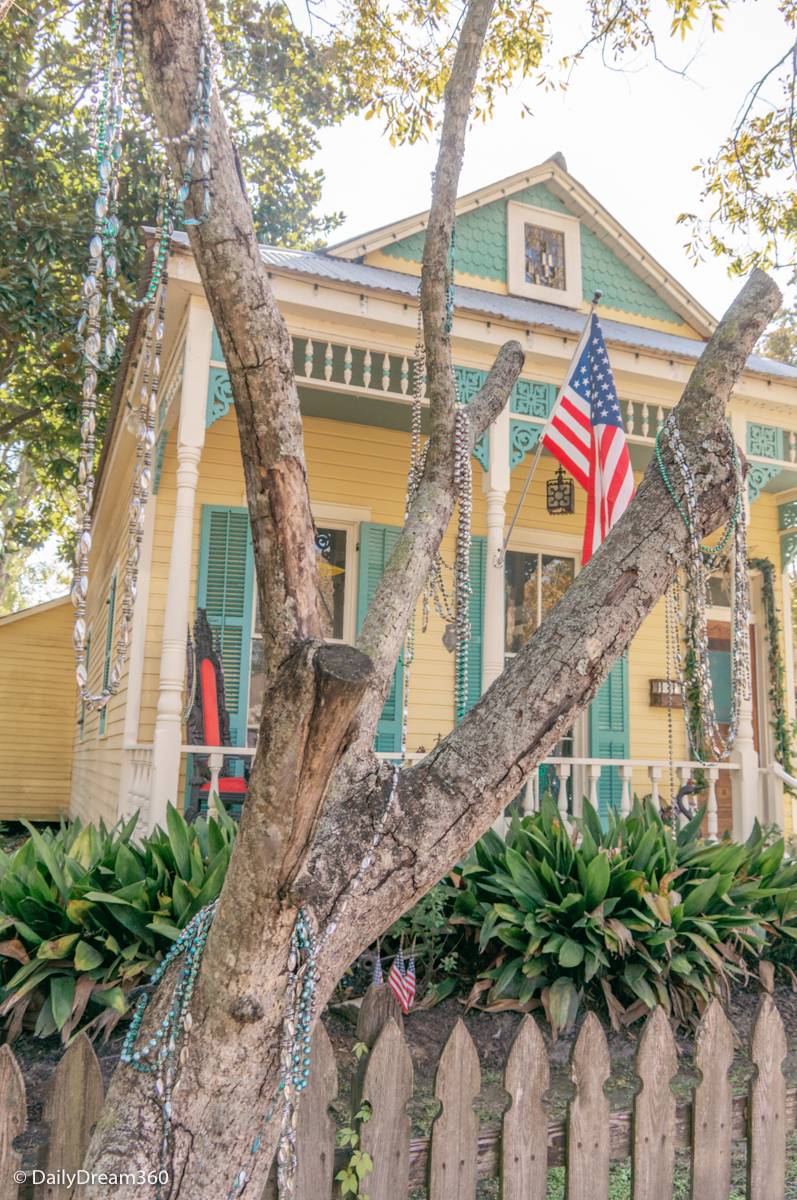 Shops of Old Mandeville
Take a walk along Girod Street and explore the many local boutiques of Old Mandeville. Here are a few highlights from my walk.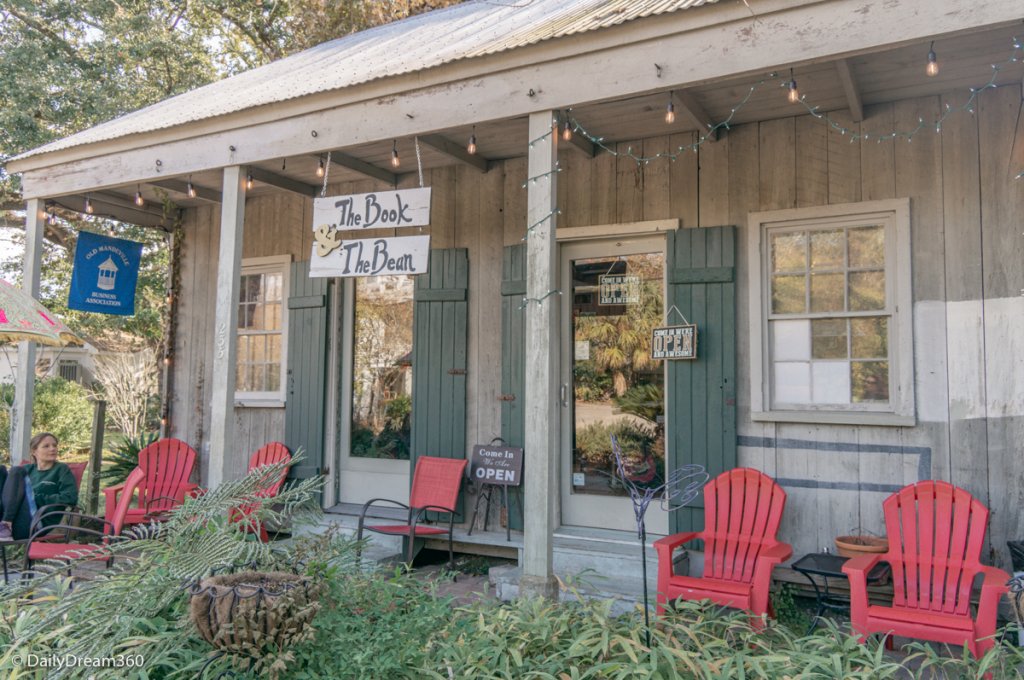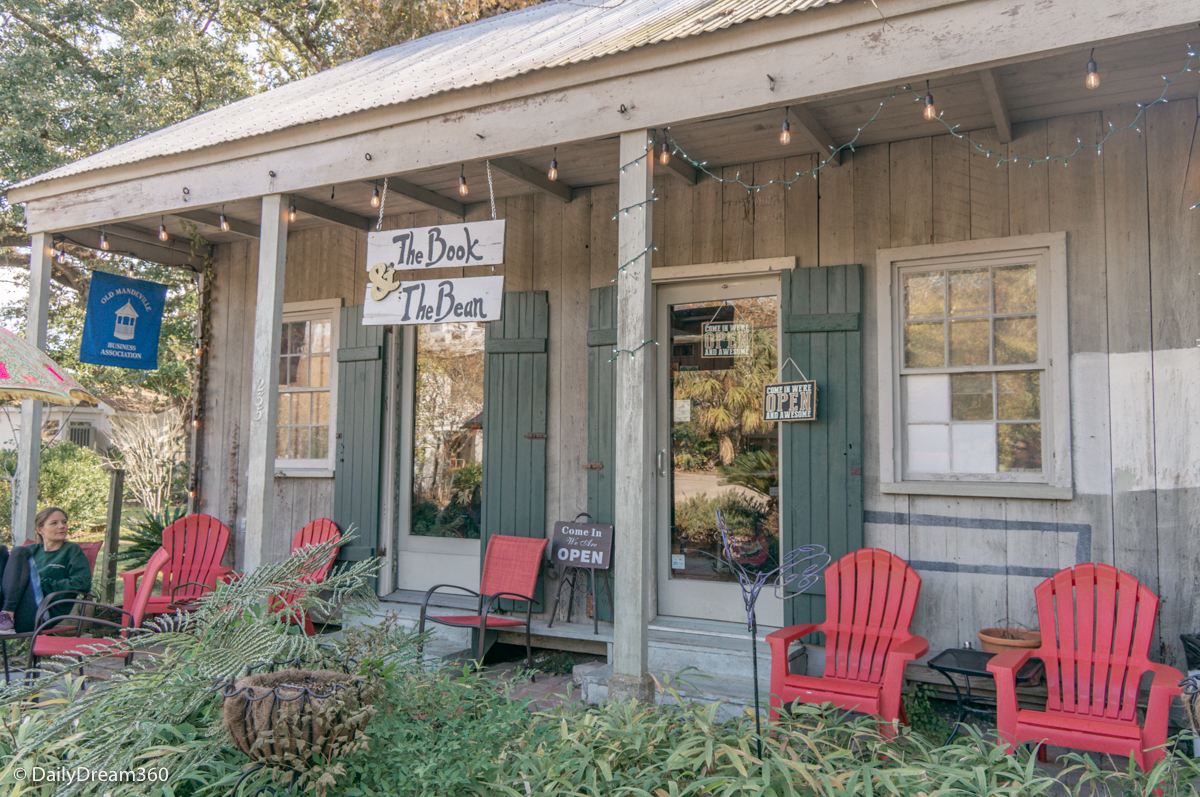 Book and the Bean Coffee Shop
This cozy little coffee shop and bookstore is the perfect place to stop for coffee. Be sure to pick up a bag of Flamjeaux Coffee, a locally roasted blend.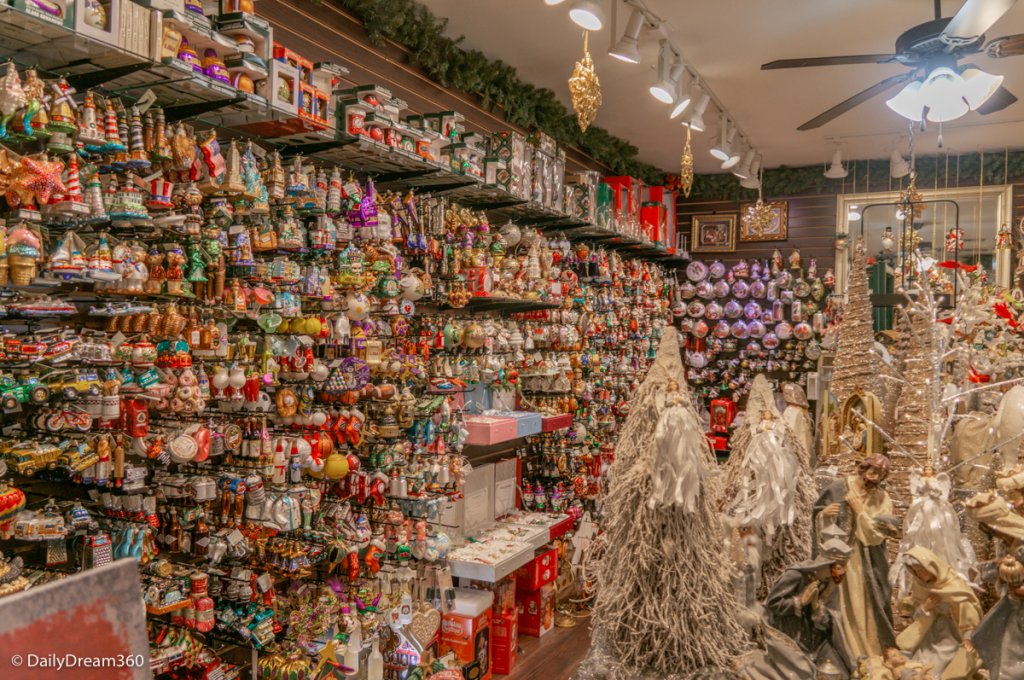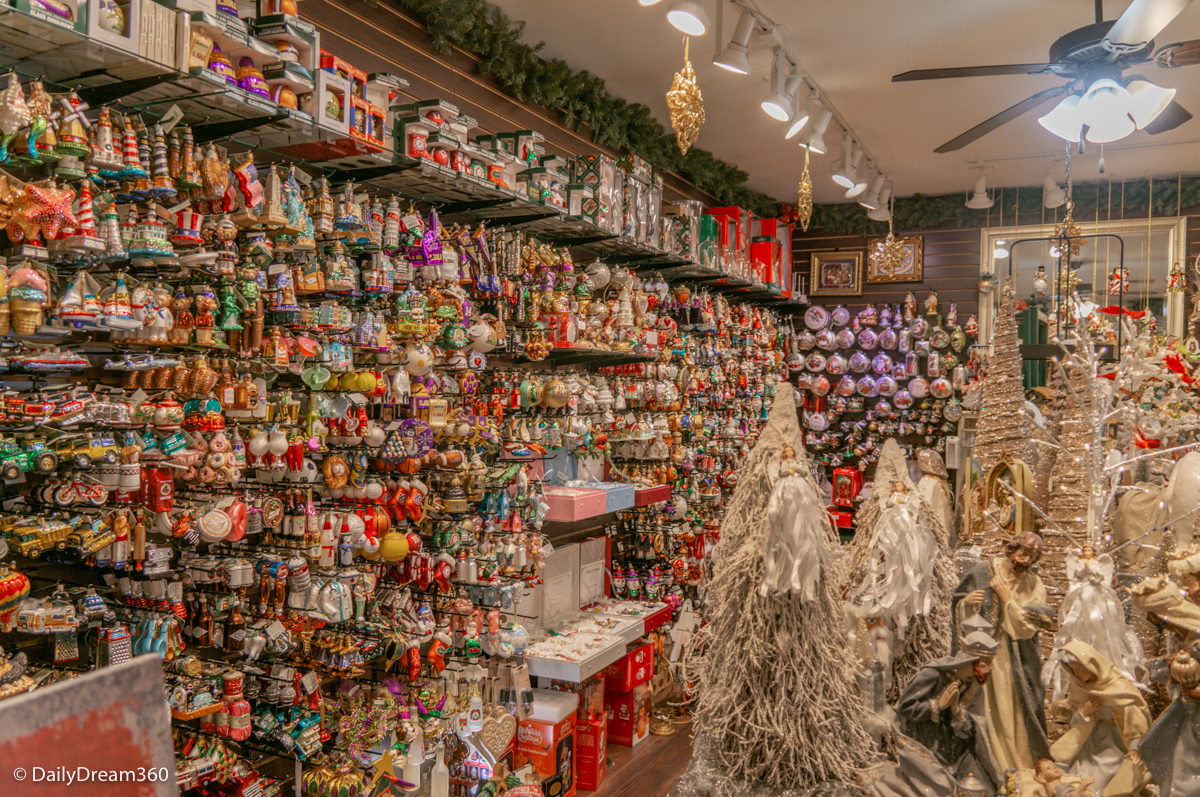 Das Schulerhaus Gift Boutique
If you love little gift shops, then you won't be disappointed at Das Schulerhaus. They have a lovely Christmas themed room and shelves and shelves of souvenirs, kitchenware, candles and more.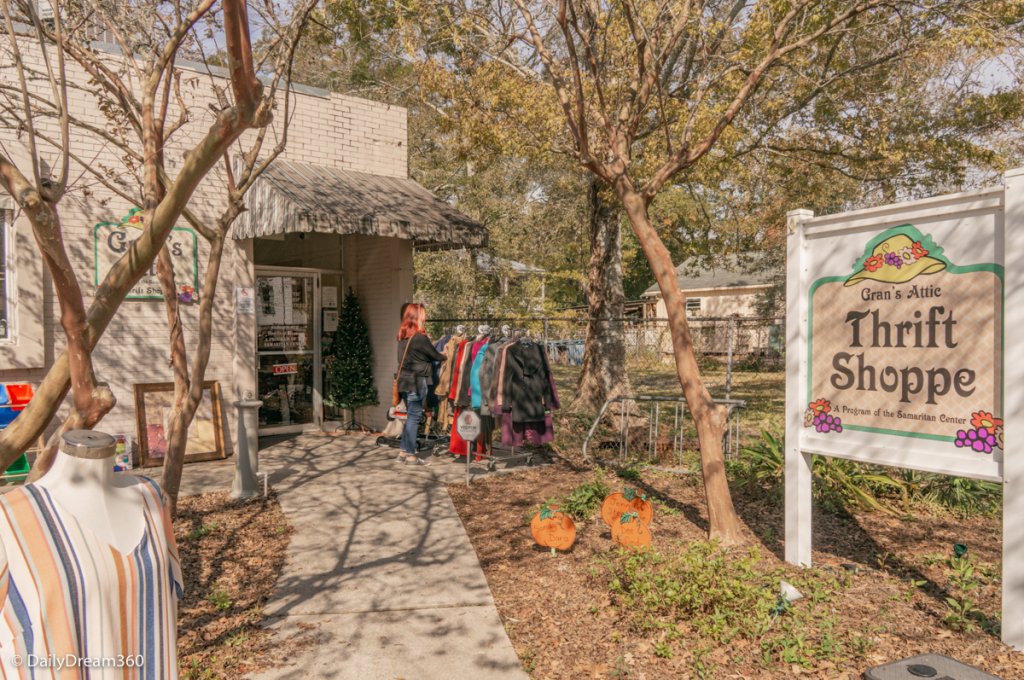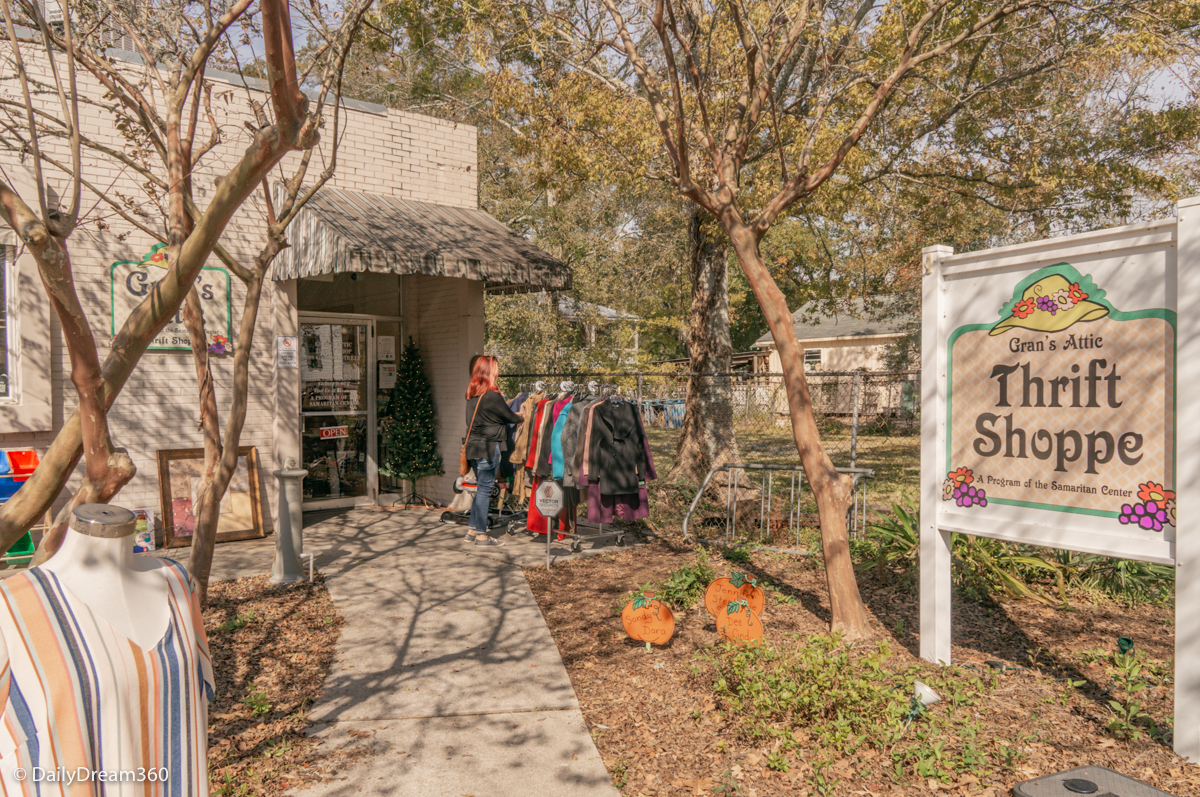 Gran's Attic Thrift Shop
One of the most popular stores in Mandeville with the locals is Gran's Attic Thrift Shop. You are bound to find a deal on clothing, cookware, jewelry or handbags in this well-stocked thrift store.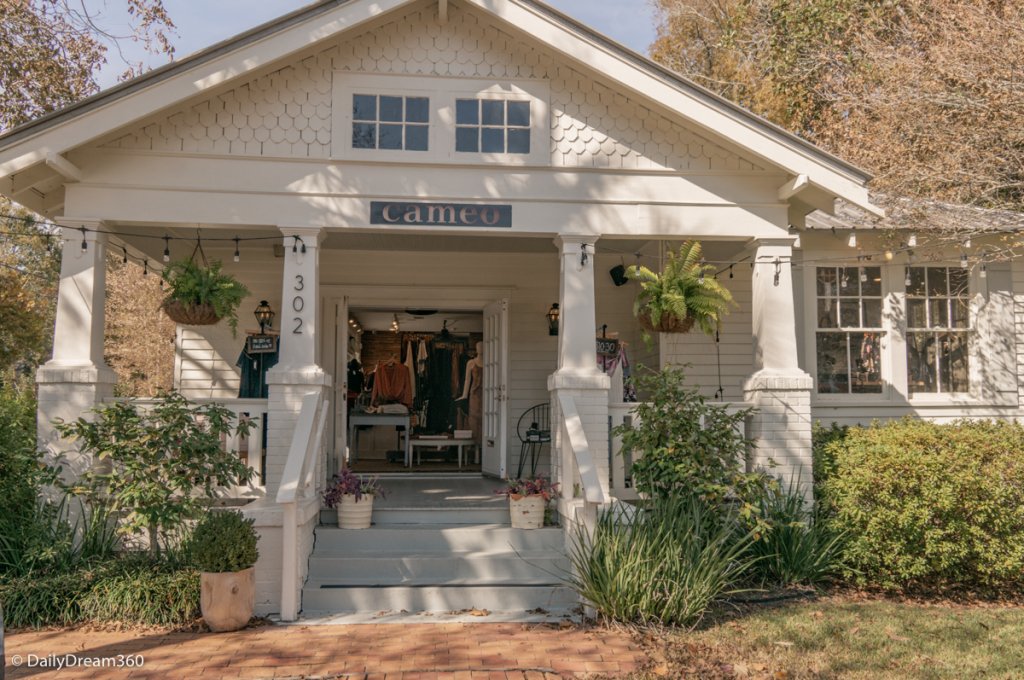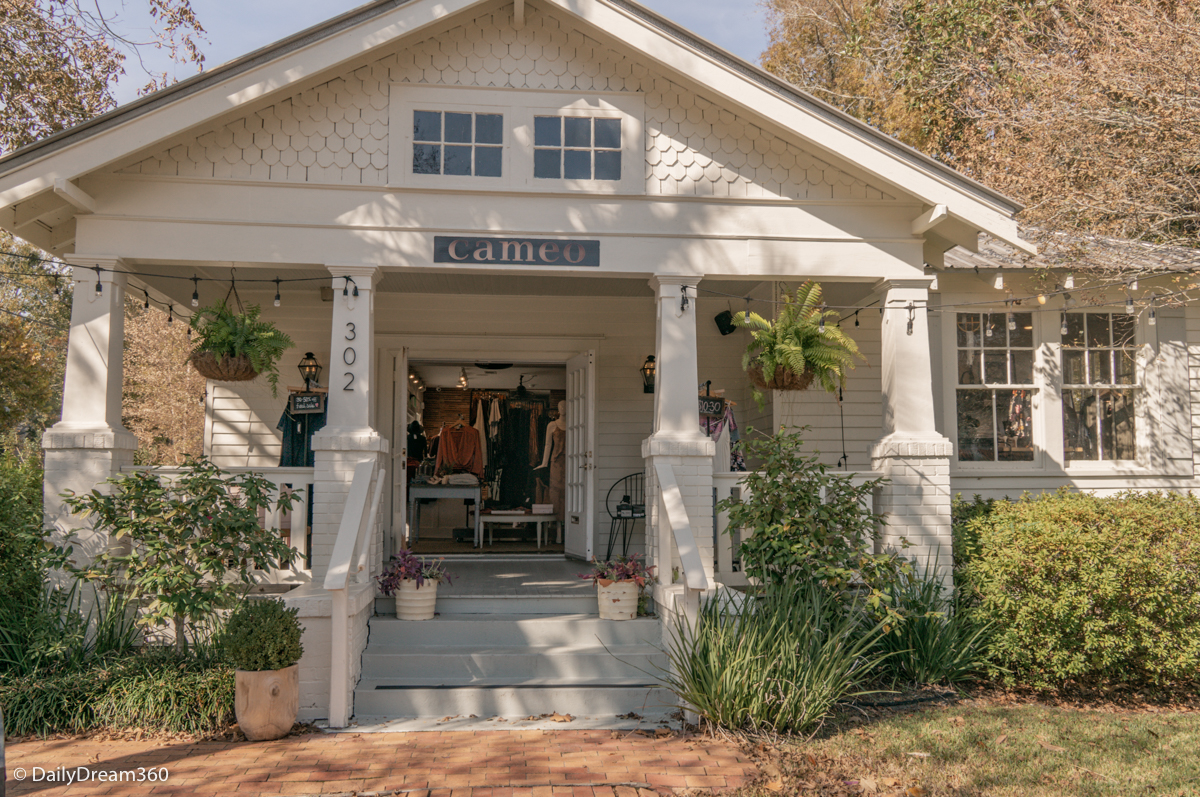 Cameo Clothing Boutique
If you are looking for some modern women's fashion, head into Cameo, and you'll find an assortment of regular-sized styles.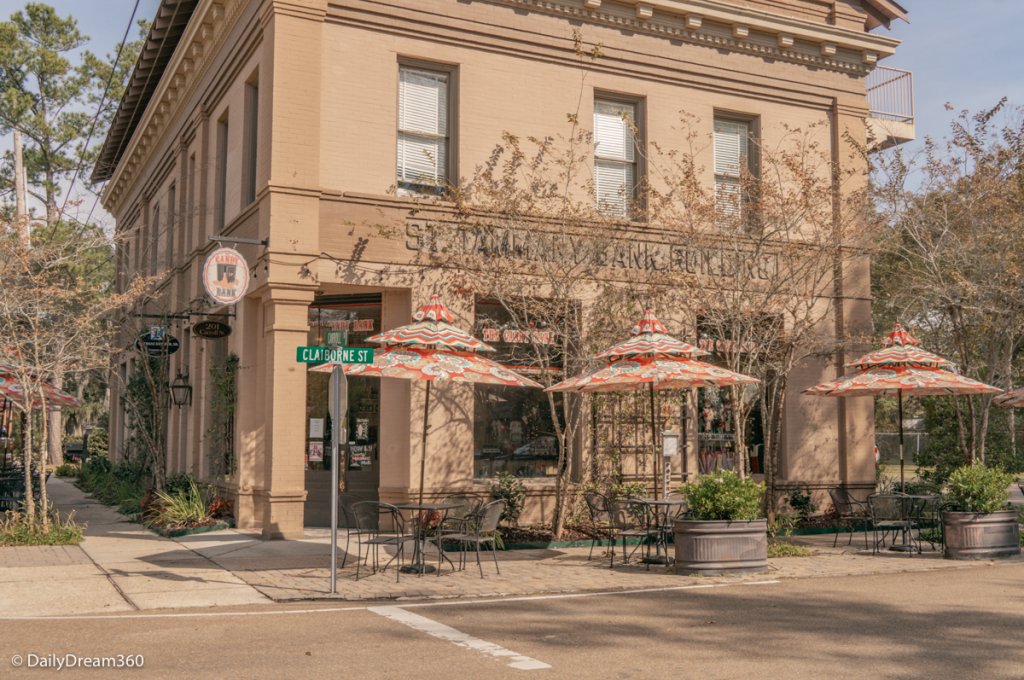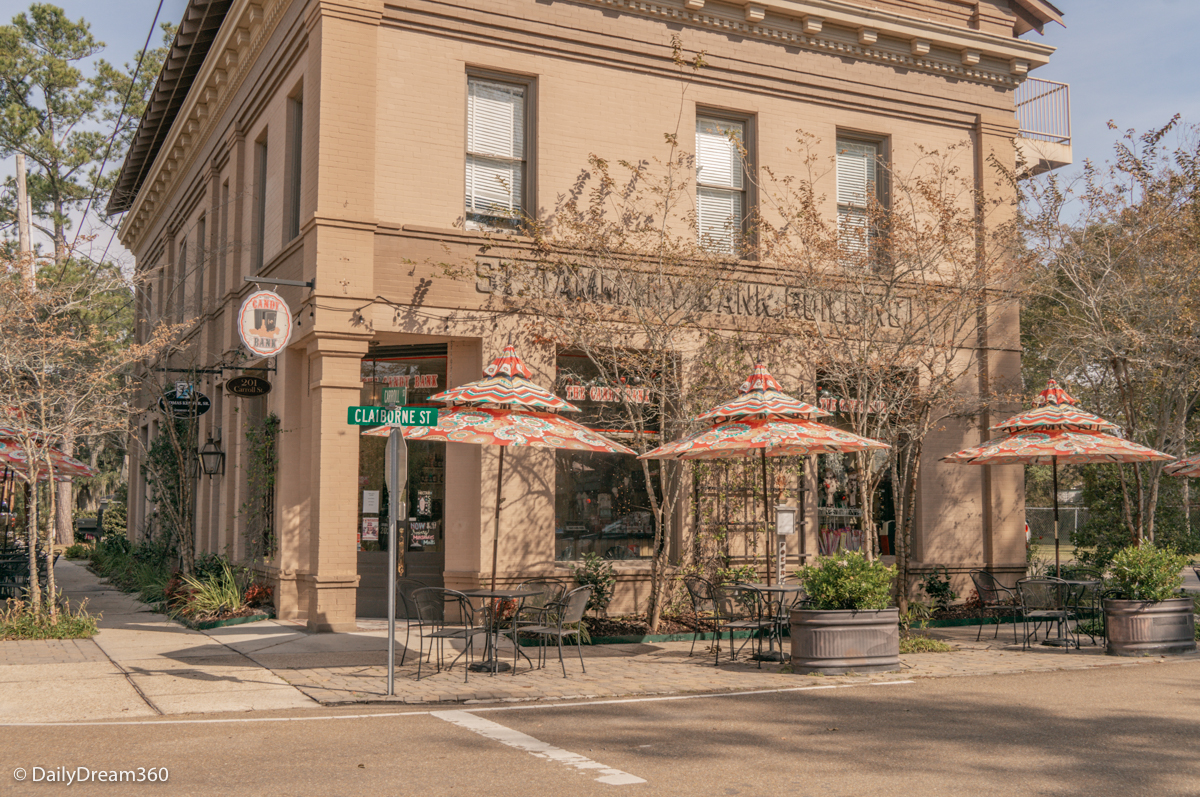 The Candy Bank
Have a sweet tooth? The place to be is the Candy Bank, where you will find ice cream, homemade fudge and more candy than you can imagine.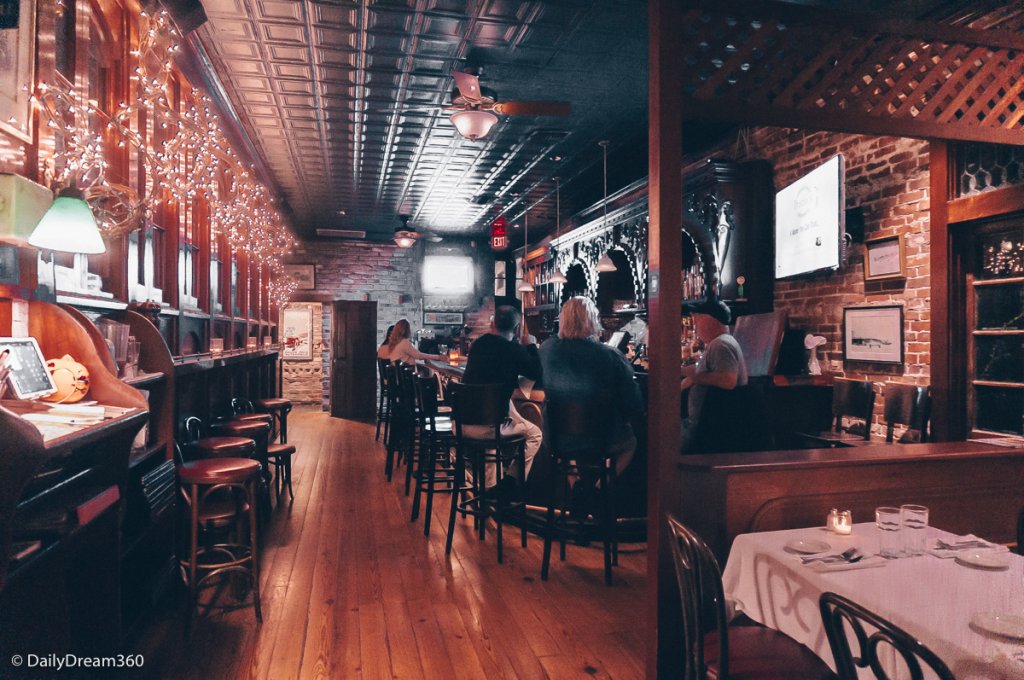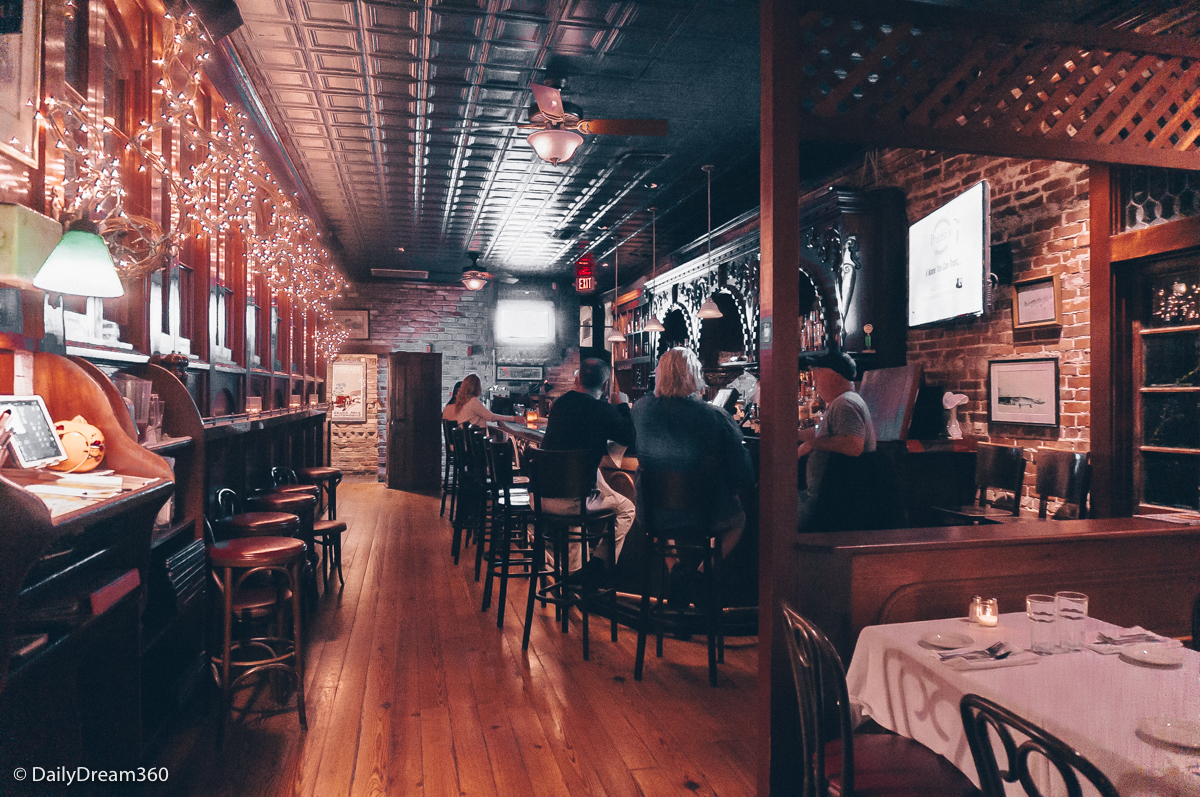 Dinner at Nuvolari's
If you are looking for a spot to grab dinner in Mandeville, then you may want to stop at Nuvolari. The Italian Restaurant will not disappoint with a menu filled with seafood and Italian favourites.
Learn more about Nuvolari's: Website | Reviews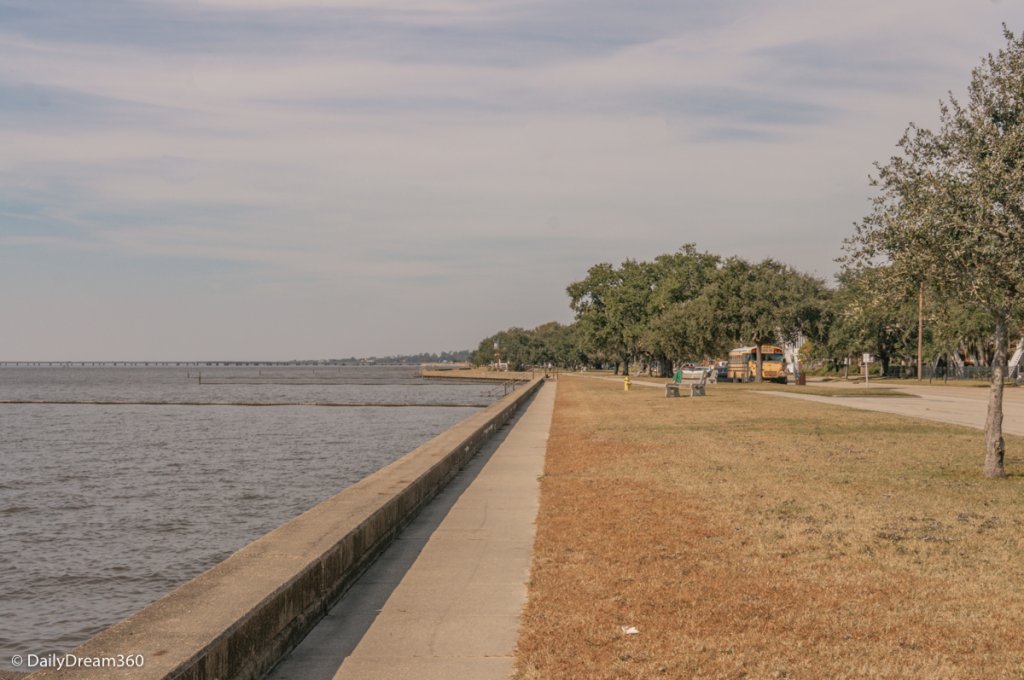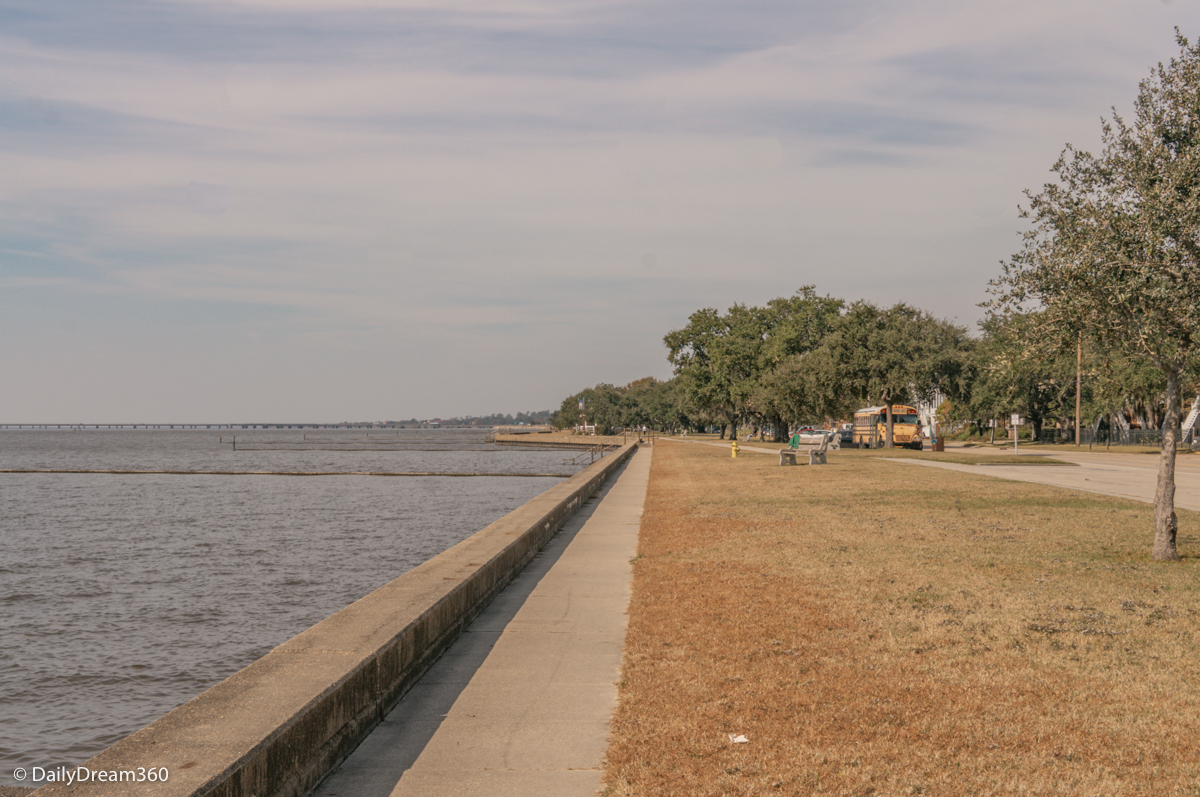 Mandeville Waterfront
Take a walk or bike ride along the boardwalk in Mandeville and enjoy views of Lake Ponchartrain.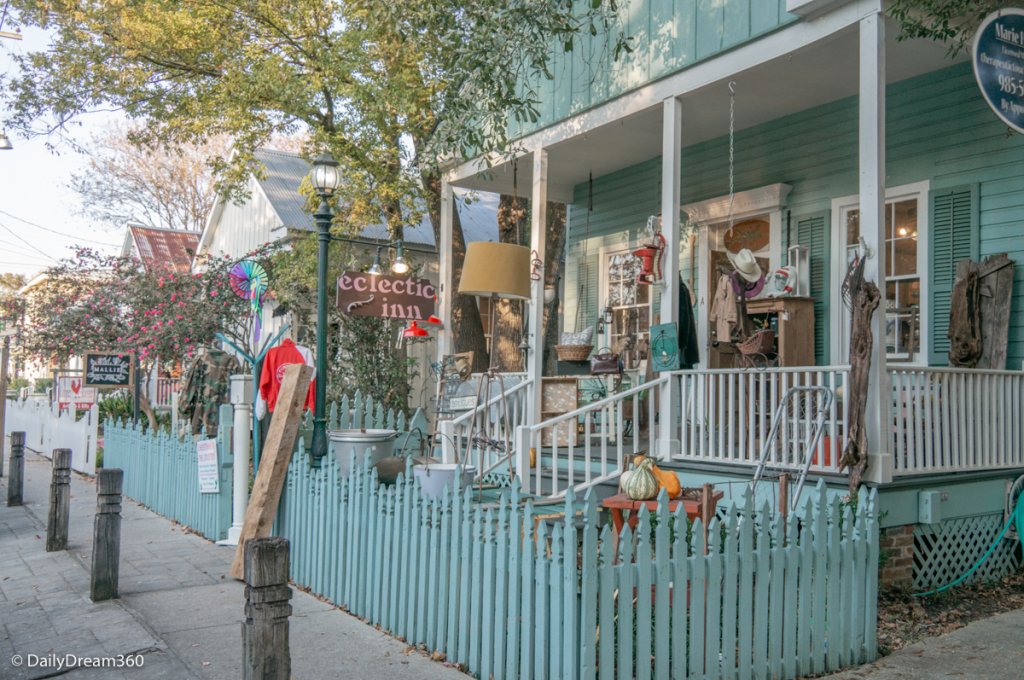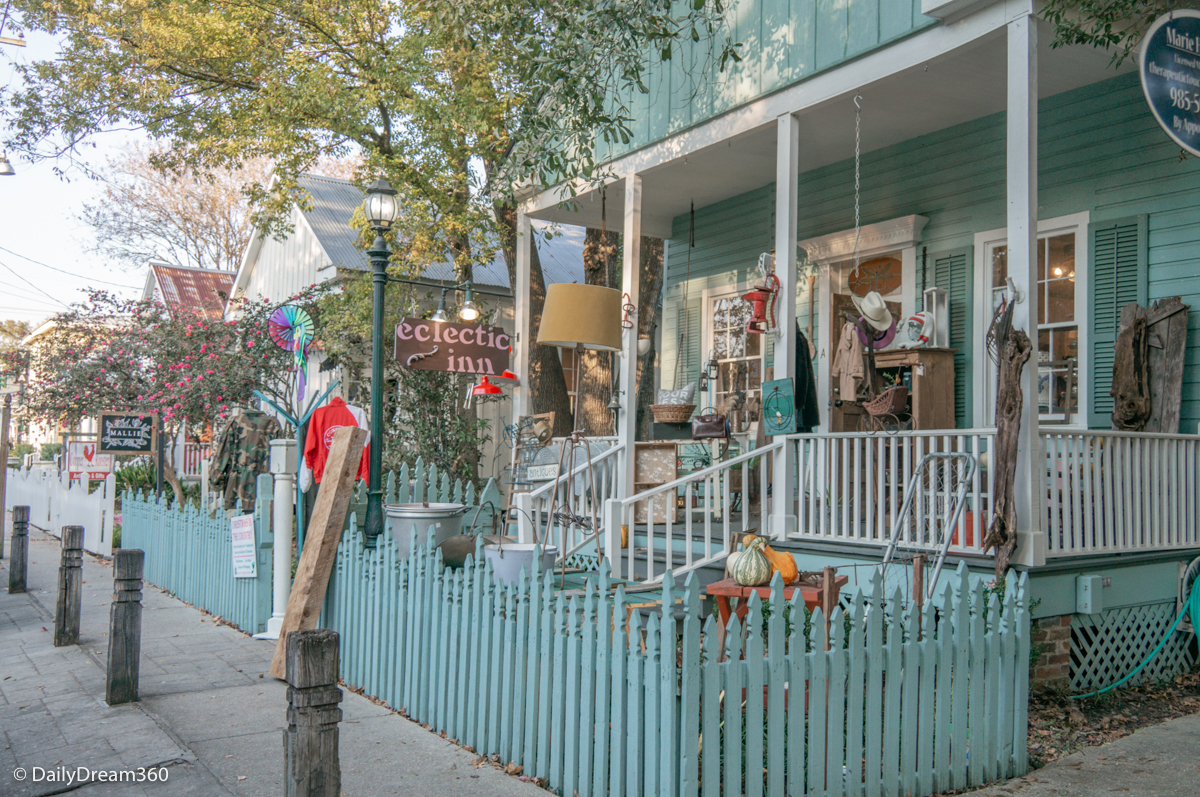 Things to do in Covington Louisiana
High Tea at the English Room
With a menu of over 200 teas and the English inspired restaurant décor, you can't visit Covington and miss high tea in the English Room.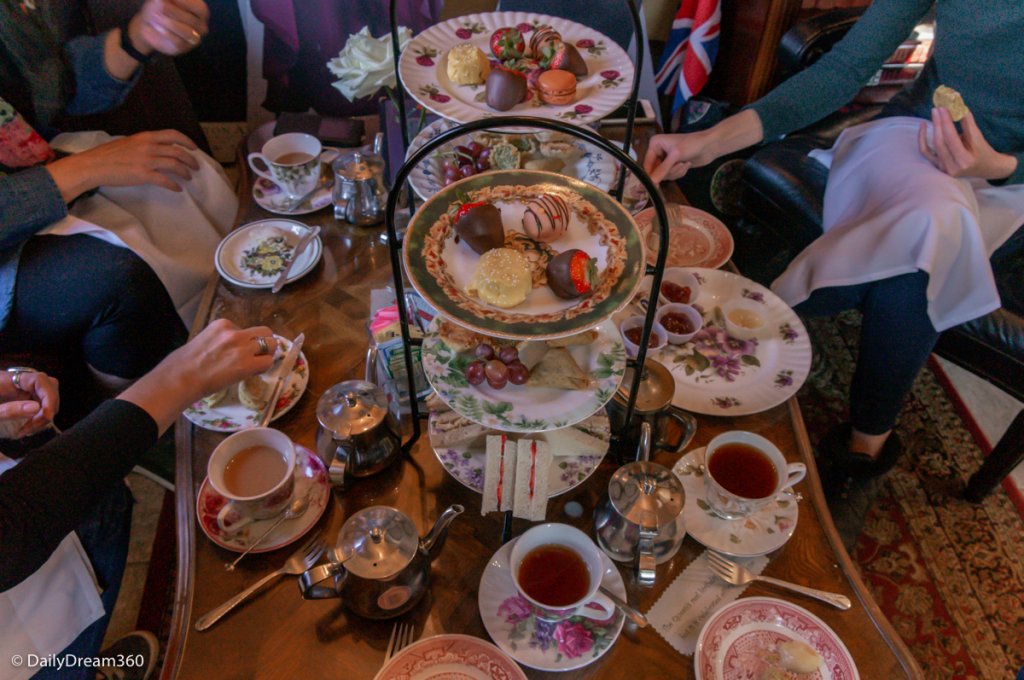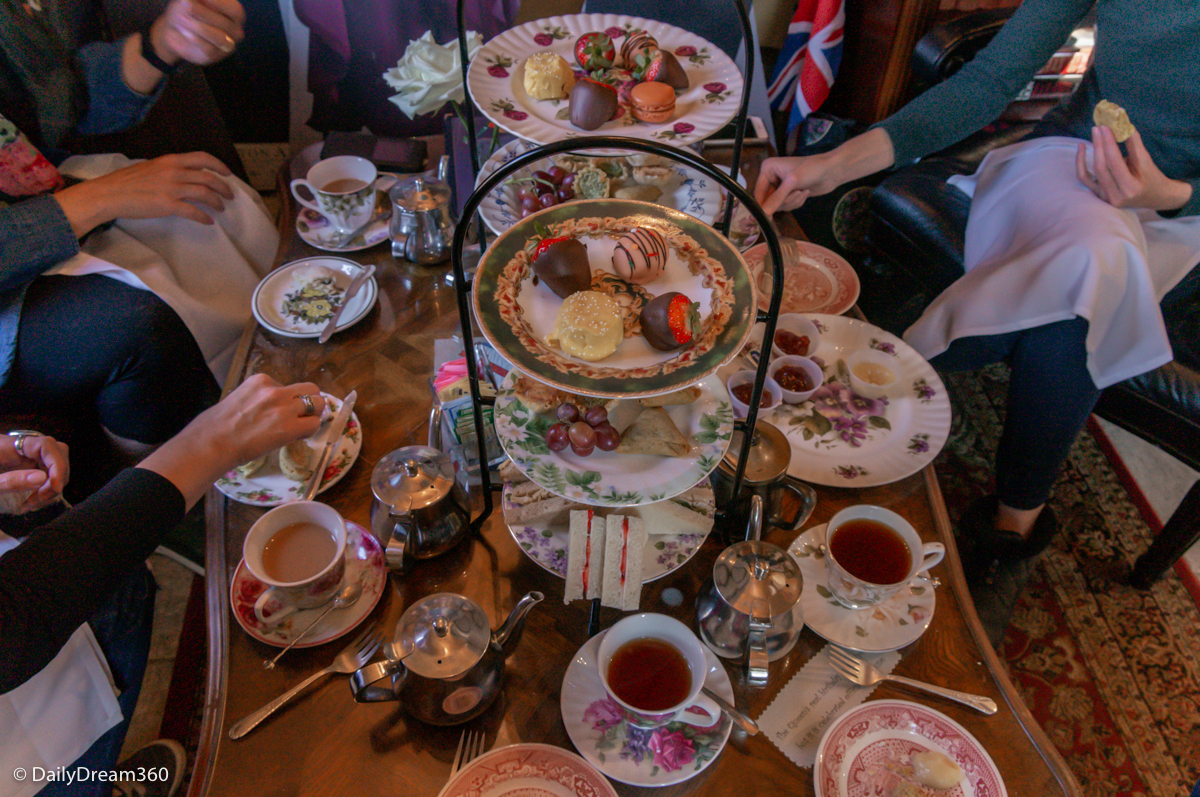 We sat in the Churchill room with our friends from Downton Abbey while sampling tea with an assortment of scones, sandwiches and petit fours.
Learn more about the English Room: Website | Reviews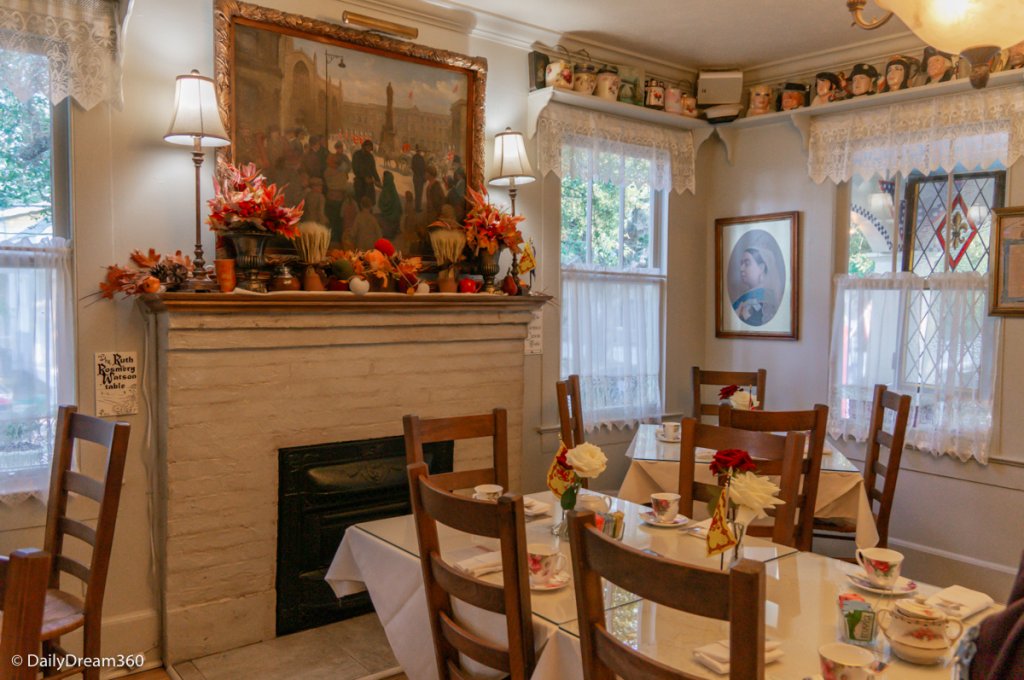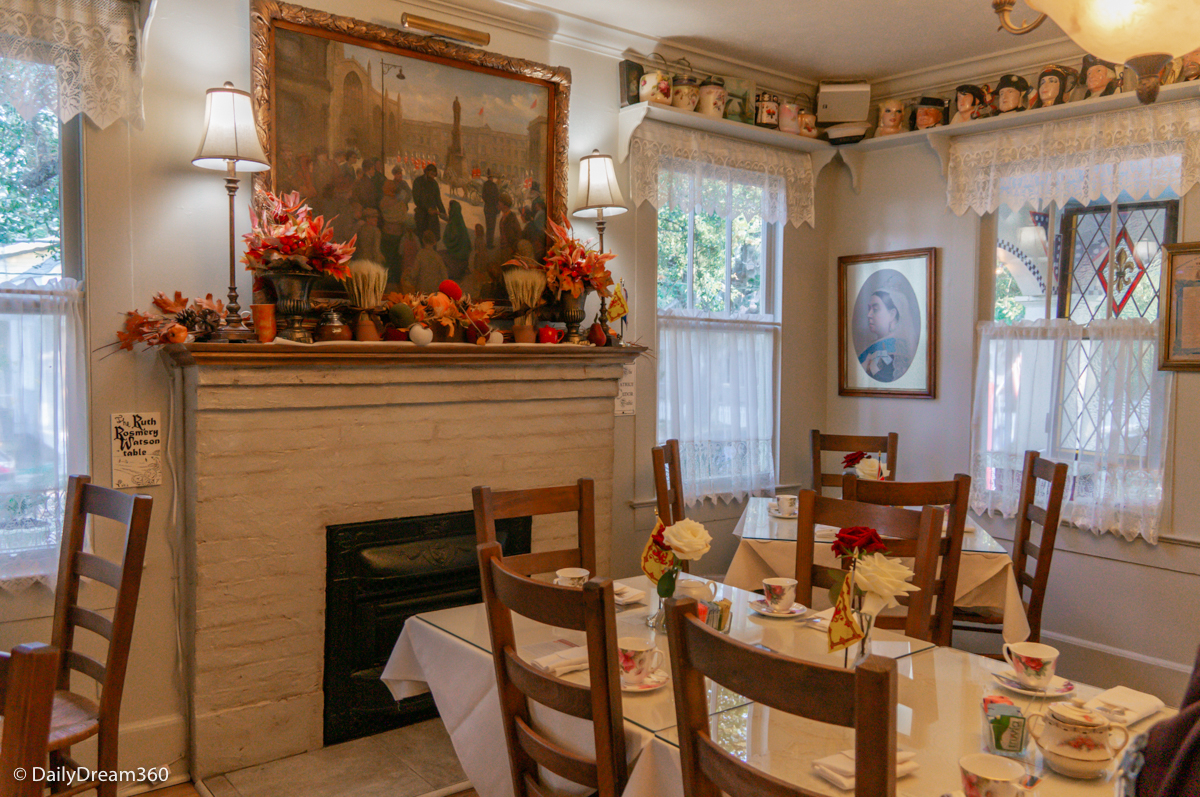 Downtown Covington Shopping District
One of the appeals of Covington is the many blocks of its downtown shopping district. There you will find several little gift shops, fashion boutiques, thrift shops, art galleries and more.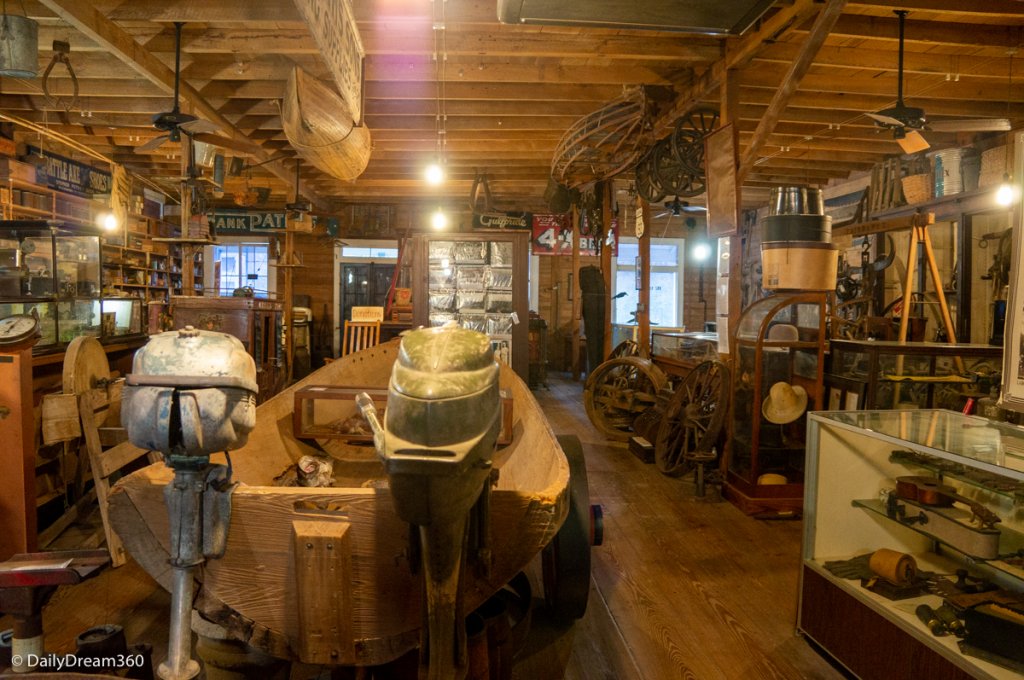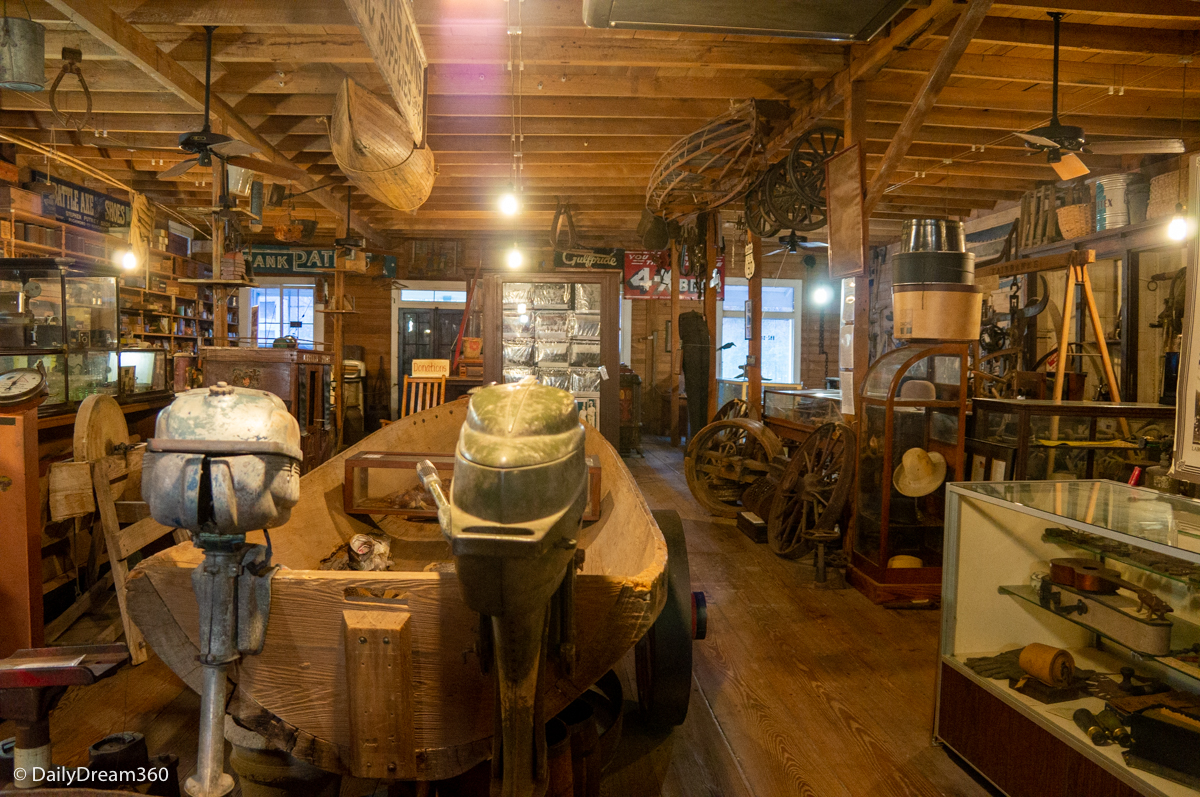 Be sure to stop into H.J. Smith's Son General Store and Museum, this hardware store has more than meets the eye. H. J. Smith traces its roots as a family-owned general store since 1876, with a massive room inside featuring historical artifacts from general and hardware stores of the past.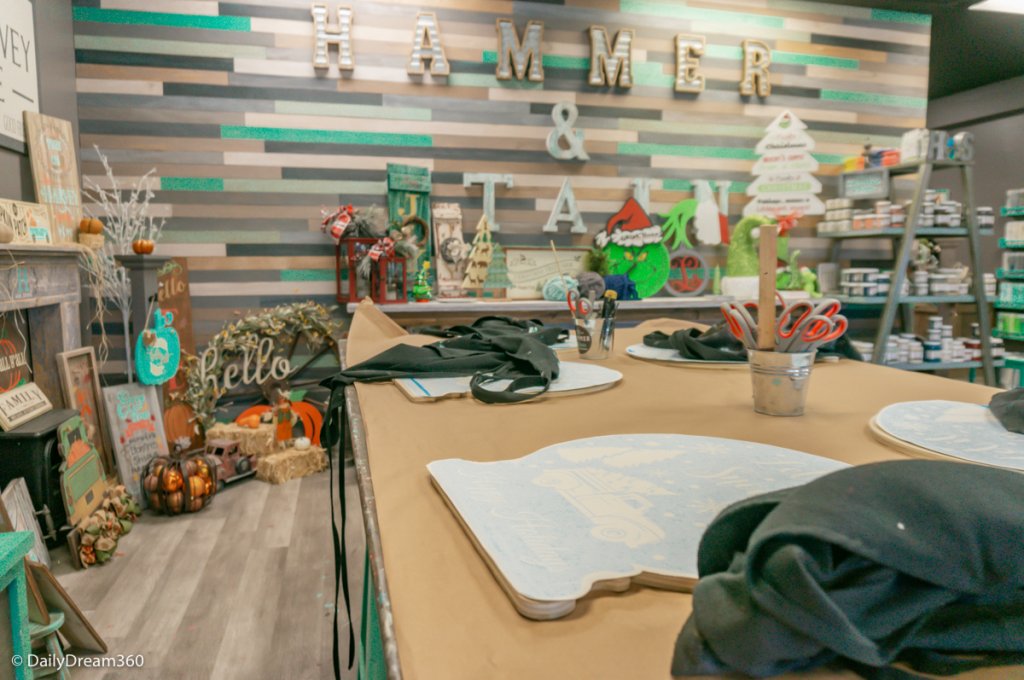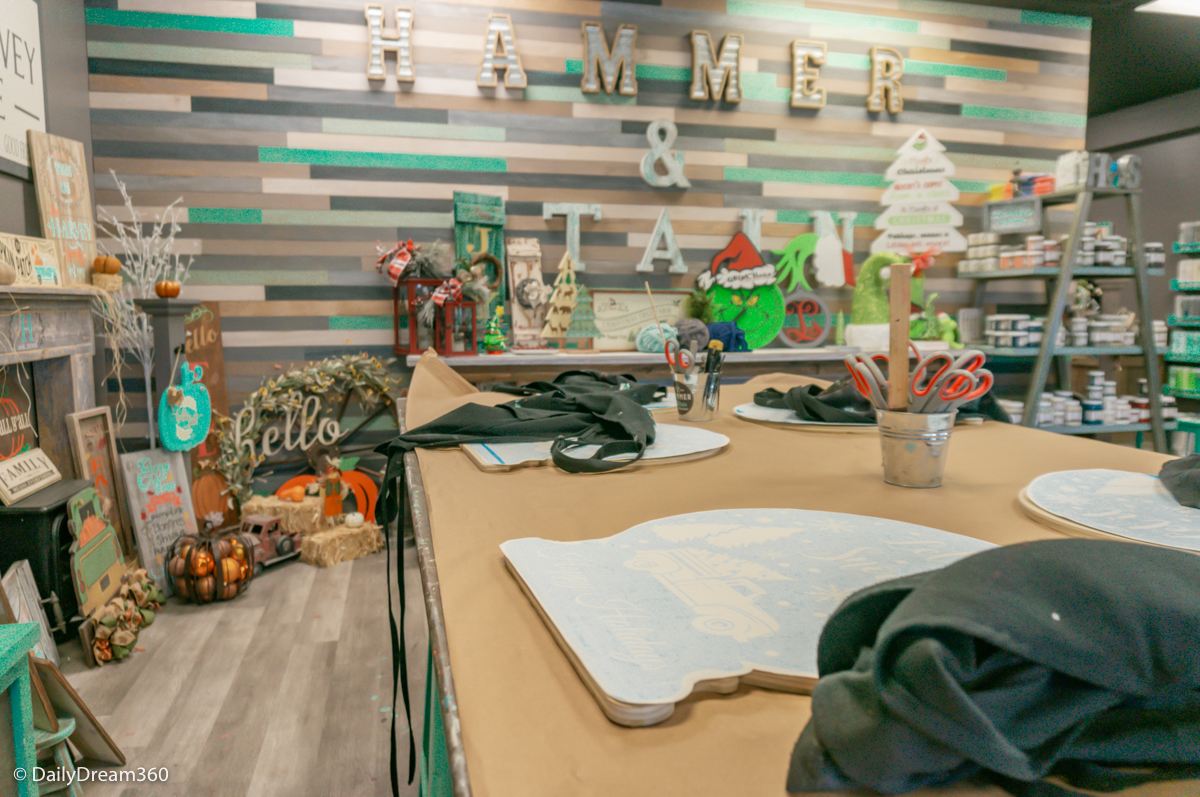 Hammer and Stain Workshop
While in Covington, if time permits, join a class at Hammer and Stain where you can create your very own wooden souvenir. Just in time for the holidays, we made a snow globe with a winter theme.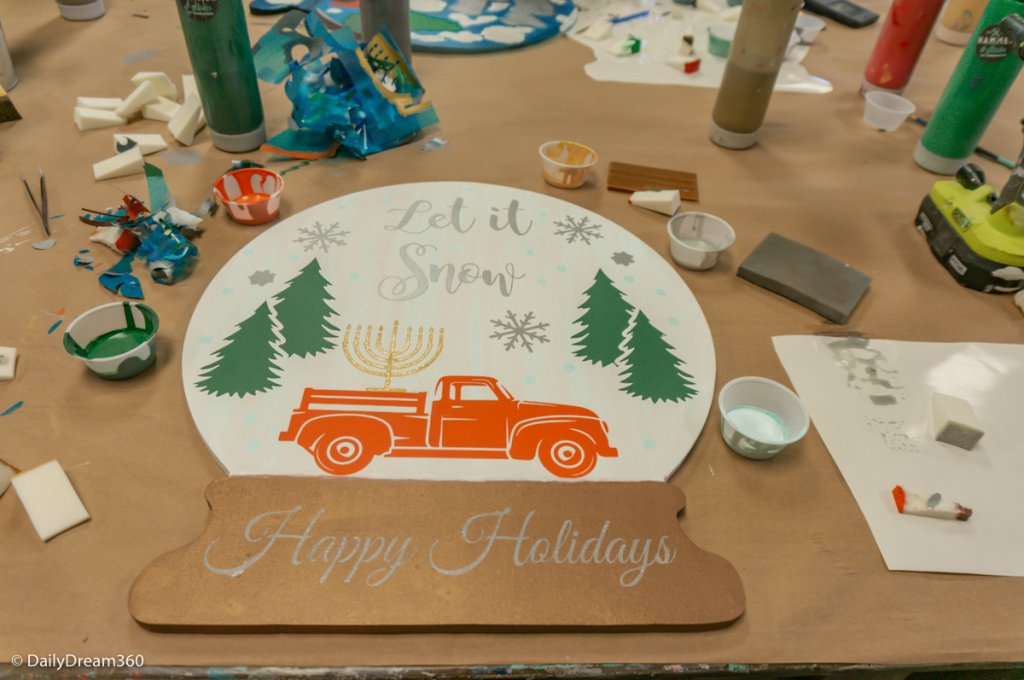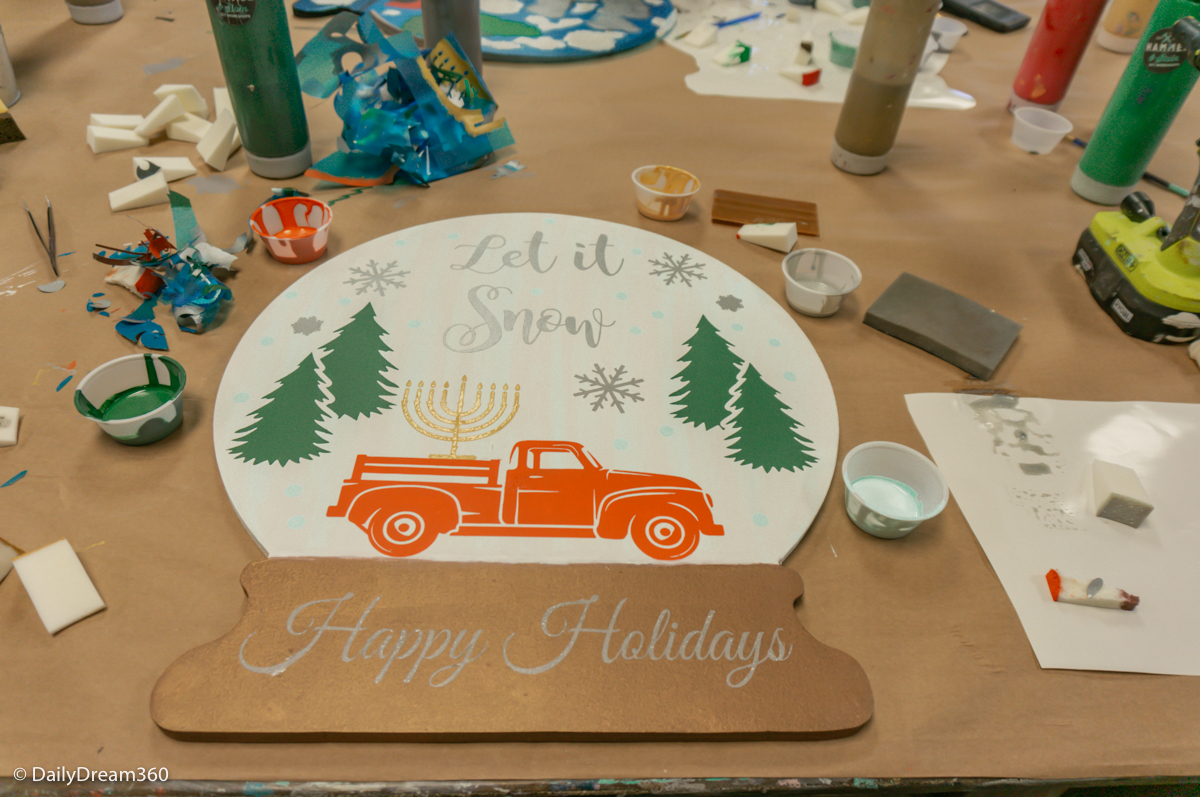 What I loved most about this experience was their ability to personalize the art we were creating. Instead of Christmas themed globe, I was able to add a Chanukkah touch my design with a unique stencil.
Visit the Hammer & Stain website for more info.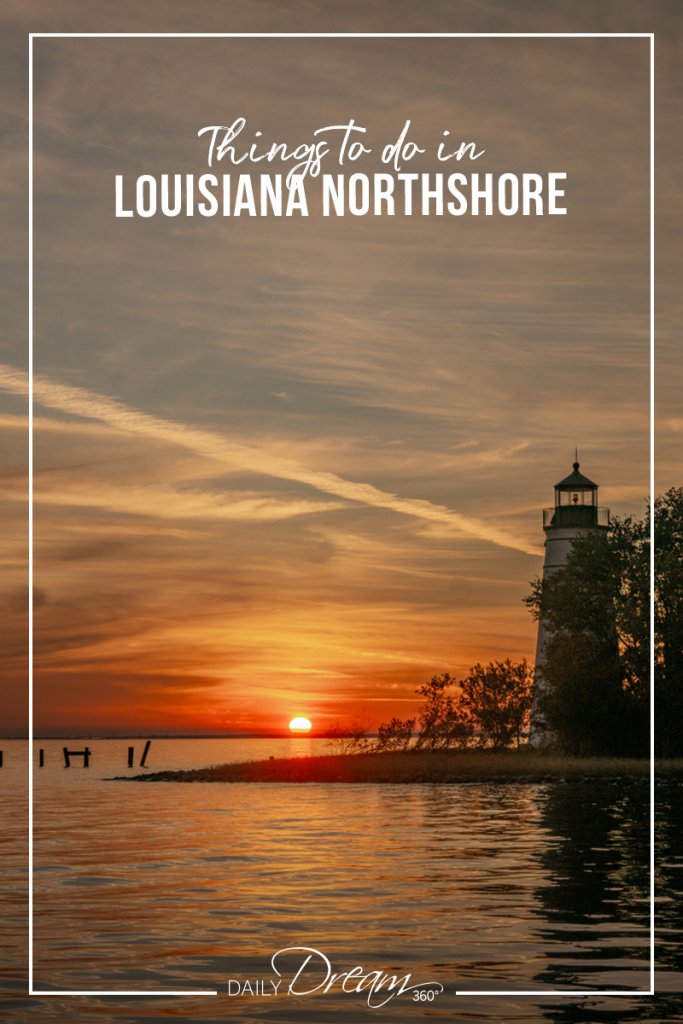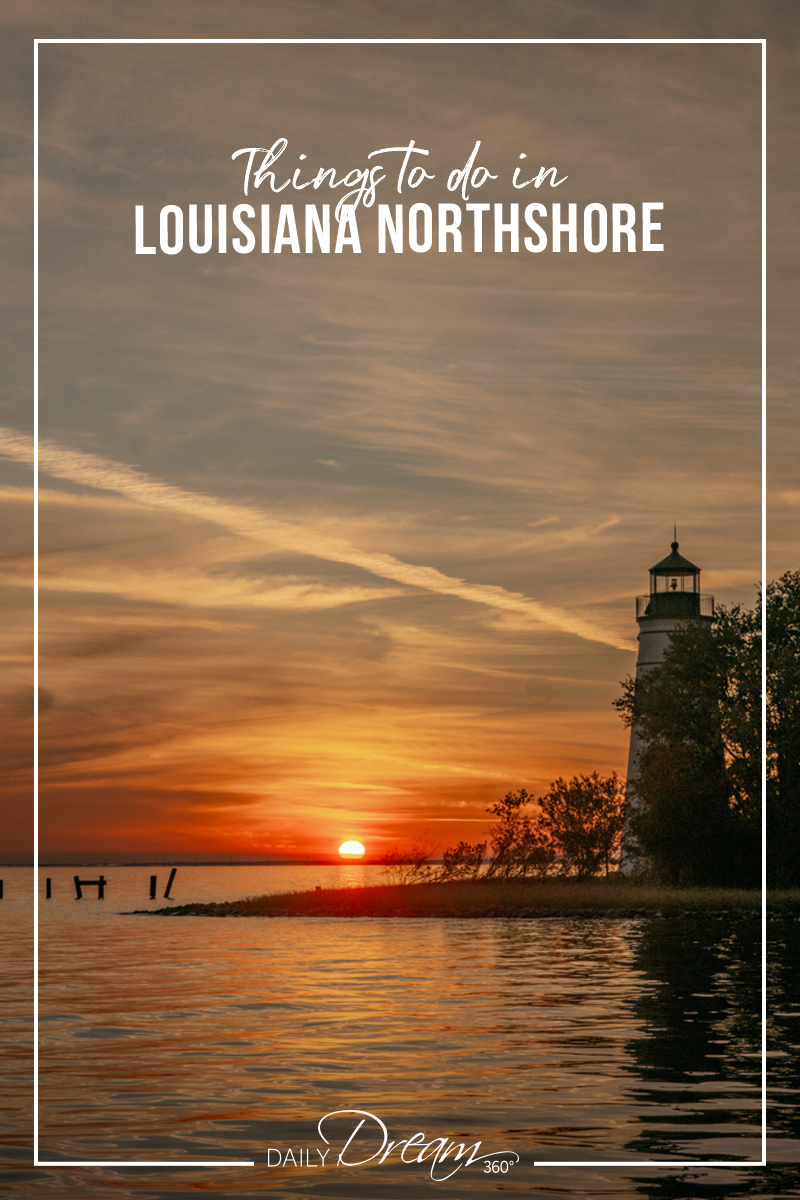 More to Explore in New Orleans
Travel assistance provided by Louisiana Northshore St. Tammany Parish Tourist & Convention Commission CVB on a Gulf Shores media press trip.