Are you planning a visit to the island of Antigua? Wondering what there is to do and see on the Island? Whether you are staying at a resort or visiting the island on a cruise ship, we have a guide of things to do with one day in Antigua.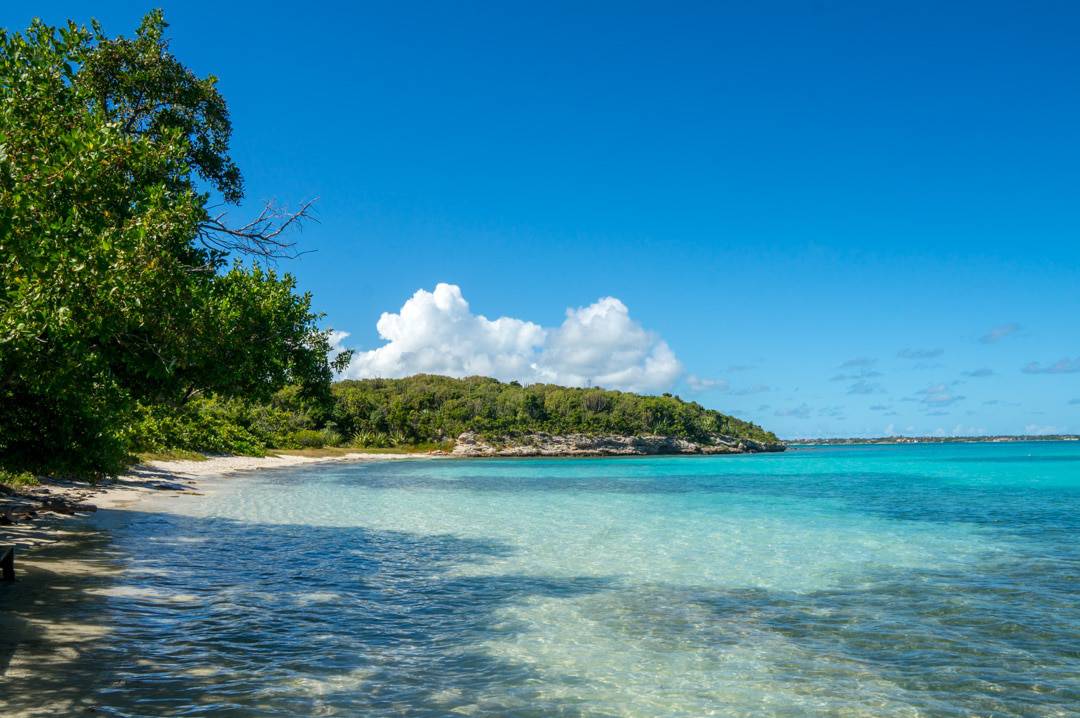 Best Antigua Tours and Excursions
Antigua tours and excursions have some options you can combine or take individually. From 2-hour Kayak adventures to half day Kayak, Snorkel and Beach trips, these excursions were very affordable and gave us time to discover more of the island in the afternoon.
Antigua Nature Tours Kayak Adventure
We started the day with a speedboat ride across the ocean. The team at Antigua Nature Tours took our group out to a platform where we boarded our kayaks. We had the option of kayaking with two people or individually.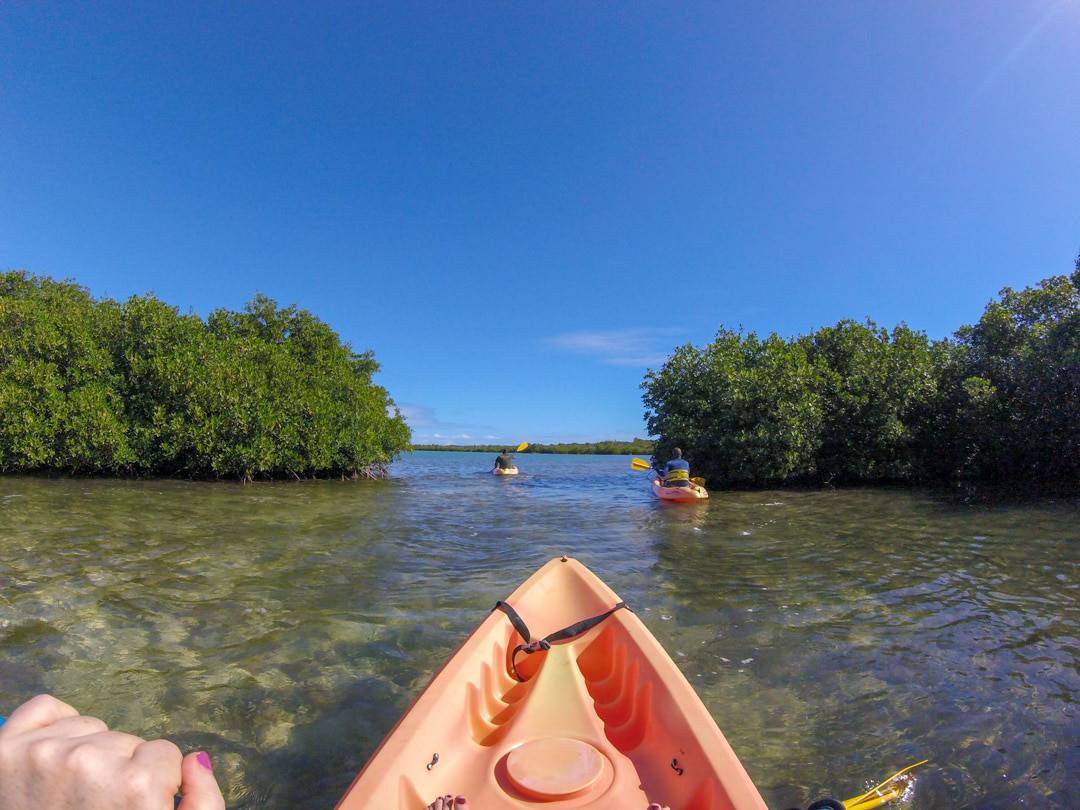 The waters were calm and changed colours as we paddled out in the open vs. amongst the mangrove trees.
Antigua Nature Tours Snorkel and Beach Adventure
After our kayak ride, we boarded the speedboat again and taken to Great Bird Island. There we were dropped off for a snorkel swim to the beach shore.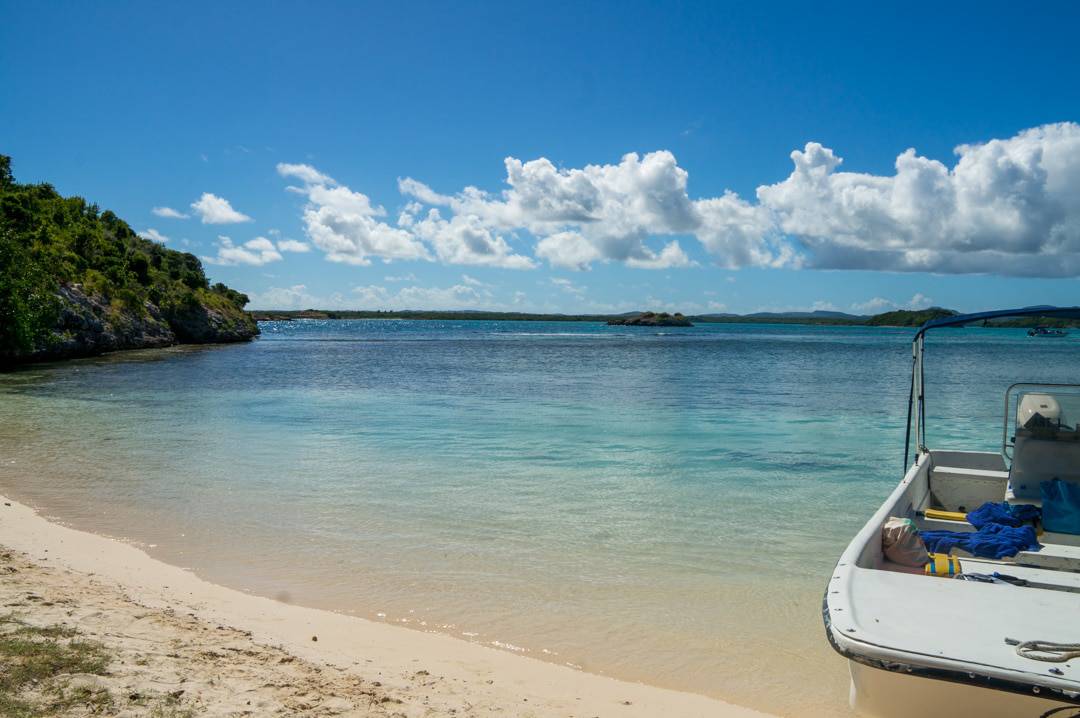 On the island, there was a short hiking trail up the mountain which offered a breathtaking view of the ocean. The trail was rocky and steep so required proper shoes, but worth it when you got up to the top. On the beach, the team gave us rum punch (there were both alcoholic and non-alcoholic versions available).
Tips for your half day Kayak and Snorkel Beach Tour
Wear your swimsuit
Pack a hat
Bring sunscreen (waterproof is best)
Pack a towel
A waterproof camera will be best
If you are planning to go on a hike at Grey Bird Island bring running shoes or hiking shoes – the area is steep and rocky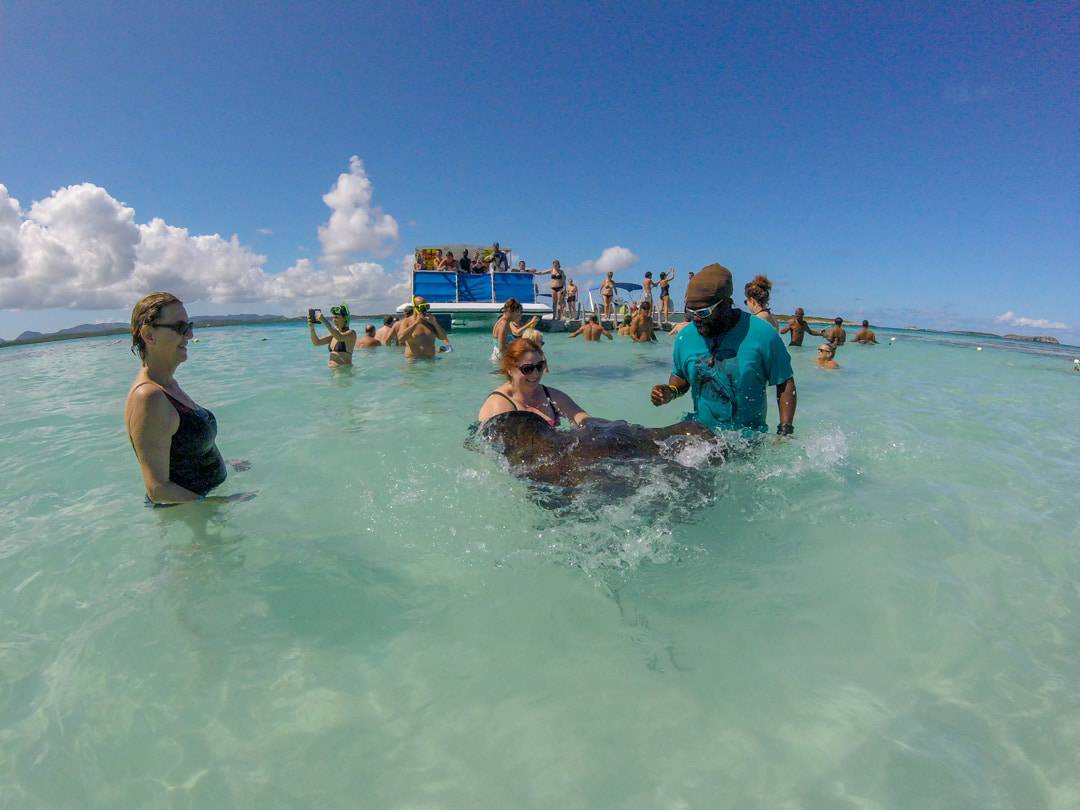 Antigua Nature Tours Stingray City
If you have dreamed about holding a stingray in your hands take a boat ride out to Stingray City. You will be driven to a sandbar in the middle of the ocean where instructors will guide you on how to interact with, feed, hold and swim with the stingrays. This is an open ocean attraction, these stingrays are wild and still have their barbs on their tail so be sure to follow safety instructions. Add this excursion on to a kayak tour above or take the journey as a stand-alone.
Excellence Circumnavigation Tour
Sail around the entire island of Antigua on the Excellence Power Catamaran. The day trip includes a guided round the island tour with a stop on a private island for snorkelling, swimming, relaxing on the beach and a catered lunch.
Tips for your day on the Excellence Boat
Plan for a day in the sun. There are shaded spots on the boat, however as the ship travels around the island these spots move.
Pack sunscreen
Wear your bathing suit
Pack a hat and cover up
Bring towels not just to dry off after your swim, but for sitting on at the beach stop, there are no chairs or tables at the beach.
Drink plenty of water (provided)
Drinks like rum punch and beer are included but be sure to hydrate with water in between
Snorkel gear provided with some instruction
For more Antigua vacation planning ideas see these posts: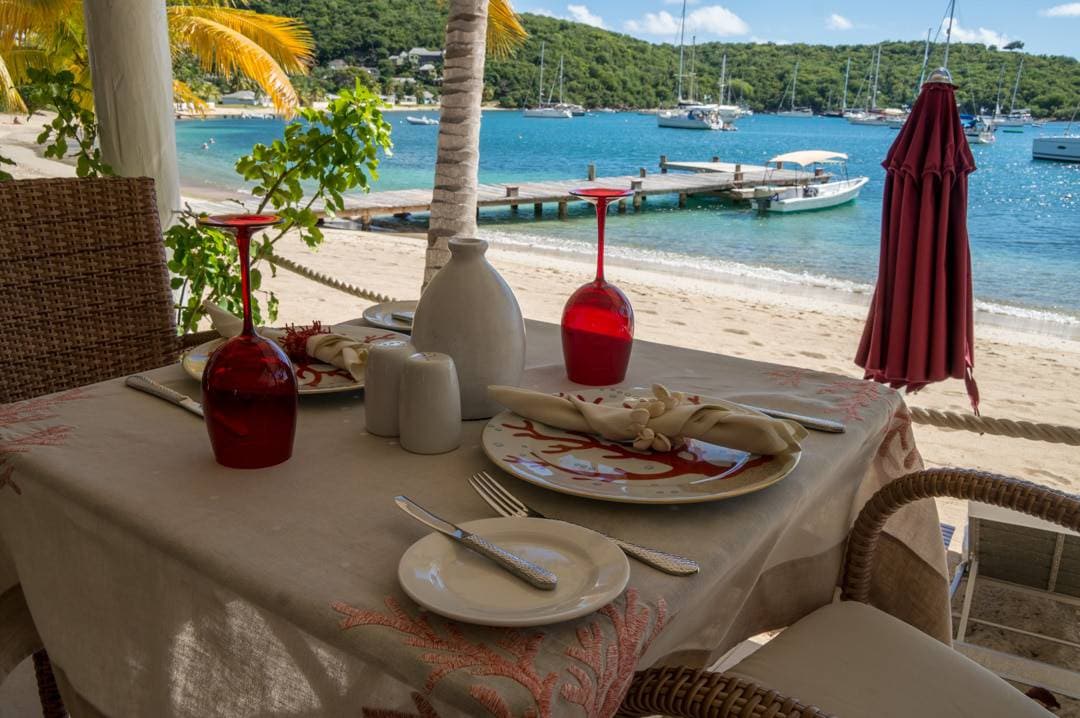 Lunch at English Harbour Inn
If you are in the mood to treat yourself for a luxury lunch then a visit to the luxurious English Harbour Inn is in order. We had a delicious beachside lunch at the Reef Restaurant. For a more detailed look at this resort see this post: Dream Luxury Resort Secrets of the Inn at English Harbour Antigua.
The English Harbour Inn Reef Restaurant | Breakfast: 7 am to 10:30 am | Lunch: Noon to 3 pm | Tea: 4 pm to 6 pm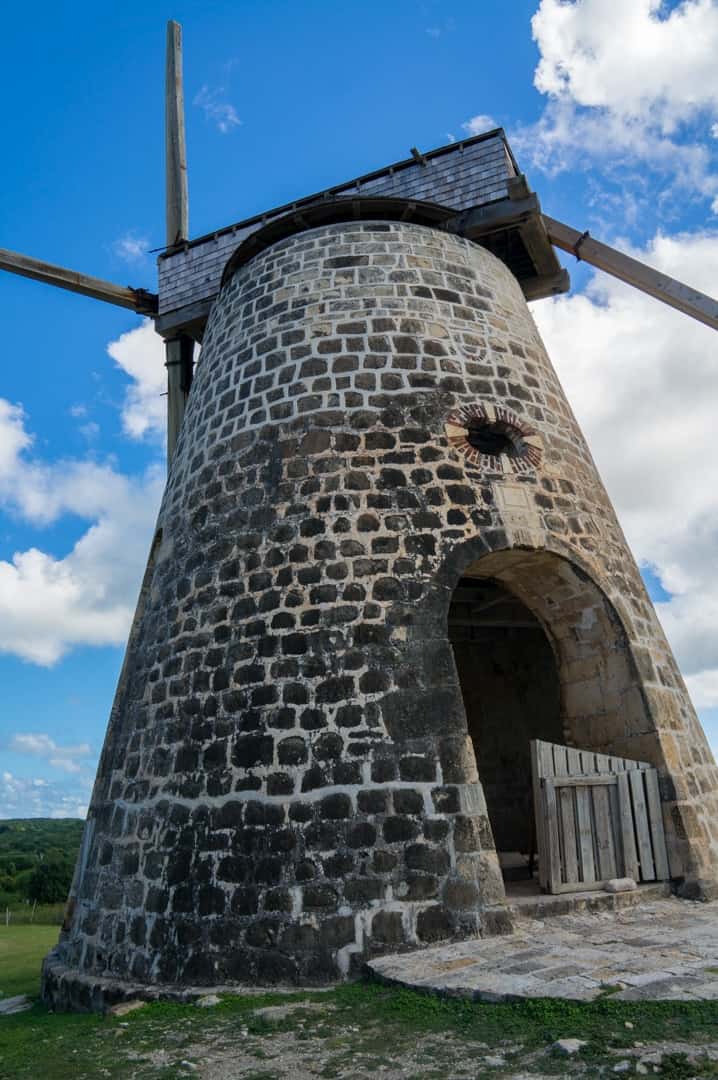 Antigua Historial Sites and Attractions
Betty's Hope Estate Museum
The sugar mill stands next to the ruins of this historic sugar plantation estate. Inside the museum, you will learn the story of this historic family and how the property remained with them for over 250 years.
Open Mondays – Saturdays | 9:00 AM – 3:00 PM | Cost $2.oo US
Shirley Heights
This magnificent lookout point provides the most breathtaking views of Nelson's Dockyard and English Harbour below. If you happen to be there at sunset, then you are in for an amazing treat.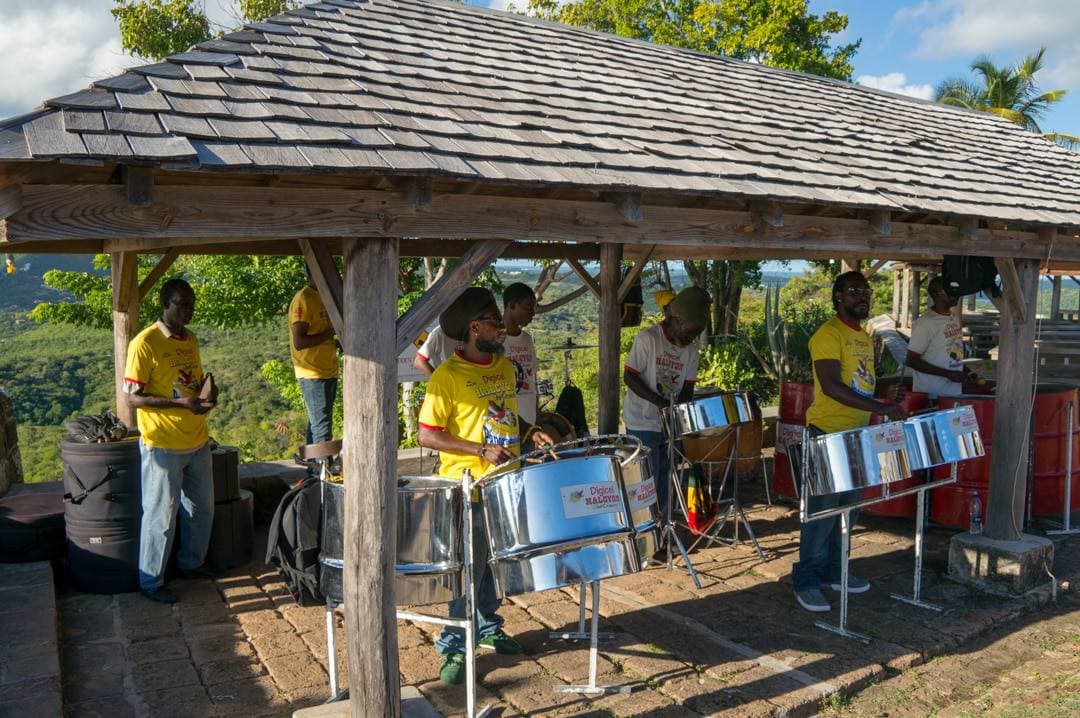 Thursdays and Sundays Sunset Party
If you are fortunate enough to visit the island on a Thursday or Sunday, you will be in for a treat at Shirley Heights. The lookout point hosts a sunset party on both nights, with Sunday being the famous event known by visitors the island. The Thursday party was quieter and less busy, but the band and barbeque were great.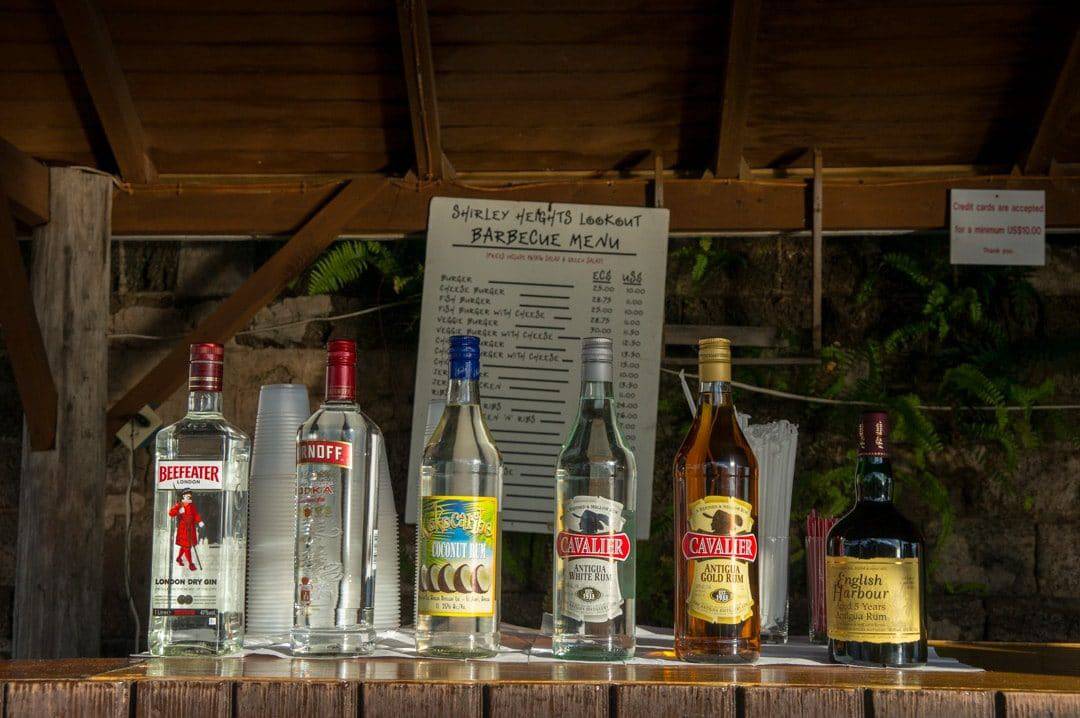 The appeal of Shirley Heights is the incredible views below and the spectacular sunset. In fact, we headed there on a Friday evening just to see it and were surprised by how few people showed up. It was like a private romantic escape.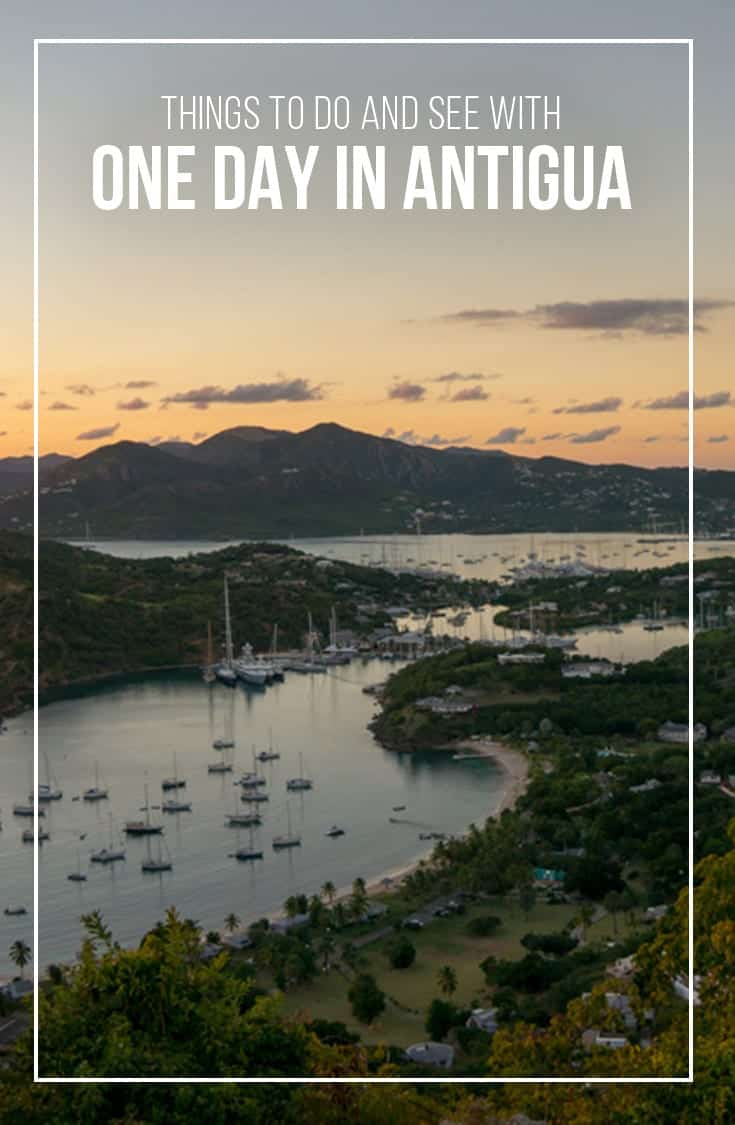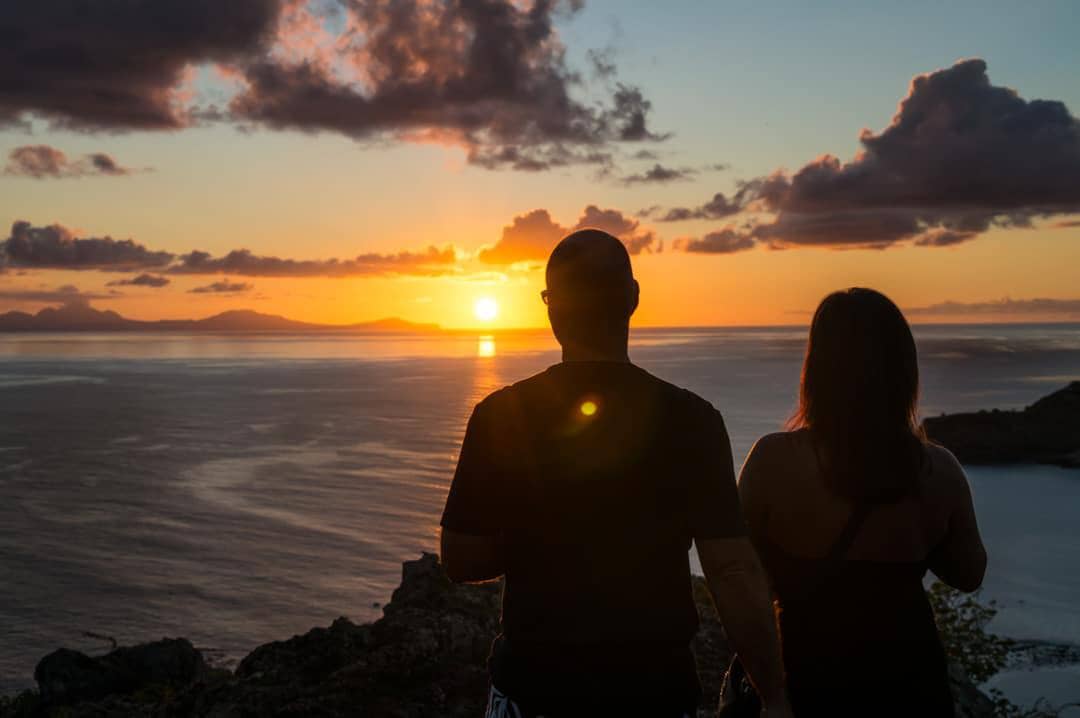 There is not much there other than the breathtaking views on other days in the week. There is a restaurant with limited hours and a small gift shop, but otherwise, it is a spectacular lookout point for the views below.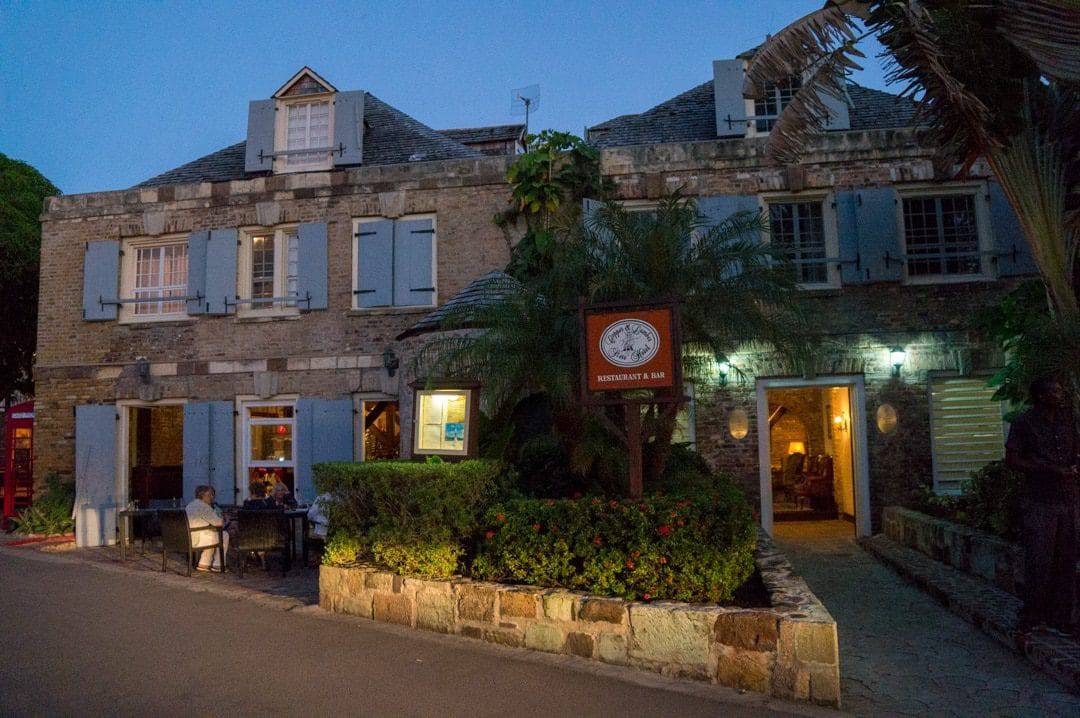 Nelson's Dockyard and English Harbour
Nelson's Dockyard has been named a UNESCO World Heritage Site. It is also the only working Georgian naval dockyard in the world. Grab a bite to eat in one of the small pubs within the historic buildings and inns or walk around and take in the restored 18th-century architecture.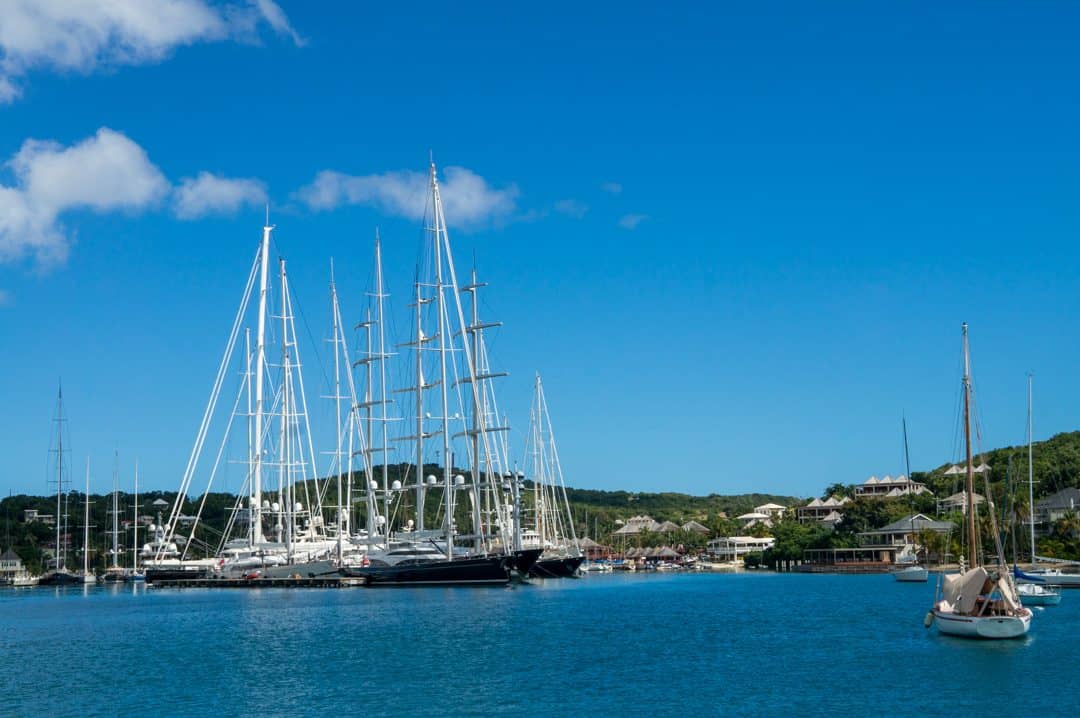 If you are a fan of big boats and yachts, then this location will not disappoint. Of course, you can view this historic site with a land visit by car or bus or you can see it on one of your boat excursions around the island.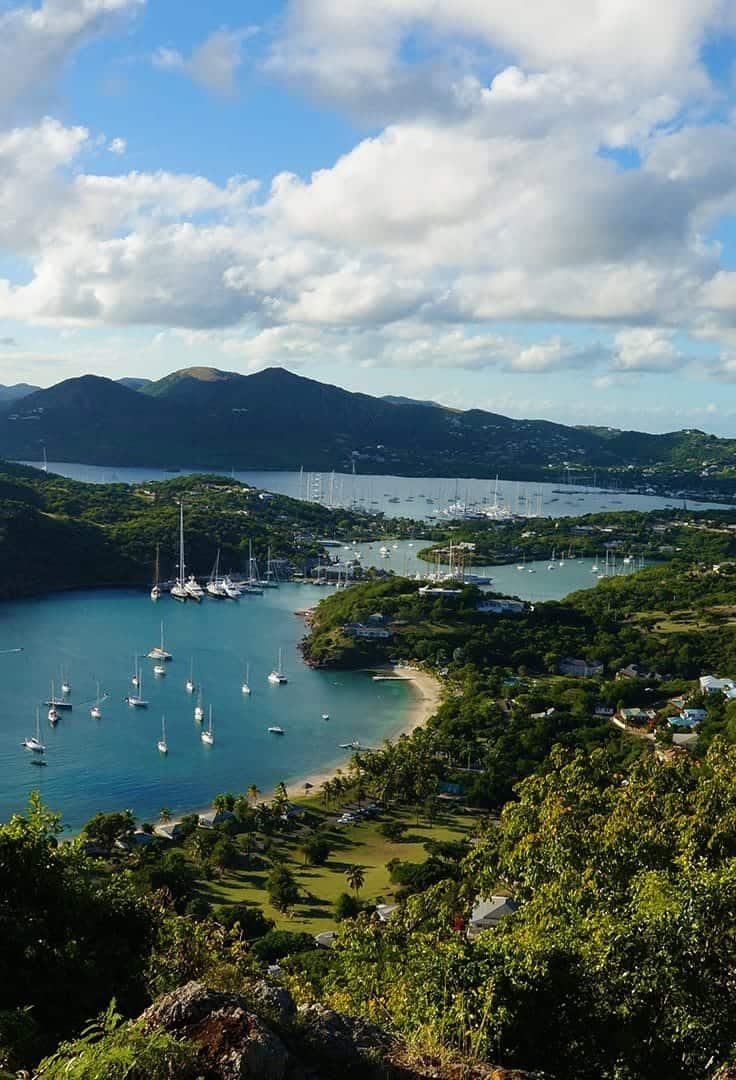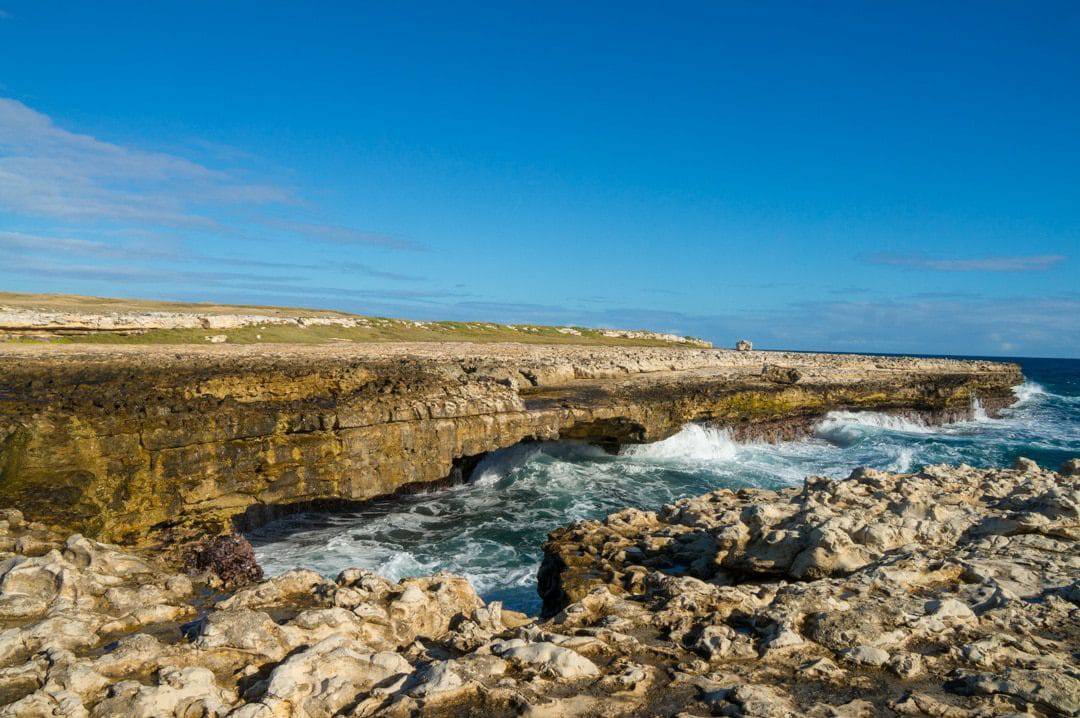 Devil's Bridge
This natural attraction is a scary rock bridge with waves crashing below and around it. No tour guide that I've met in my two trips to Antigua will let you walk across the bridge (and I don't know why you would want to), but you can get in and view the bridge from land. The view from the circumnavigation tour is far less dramatic.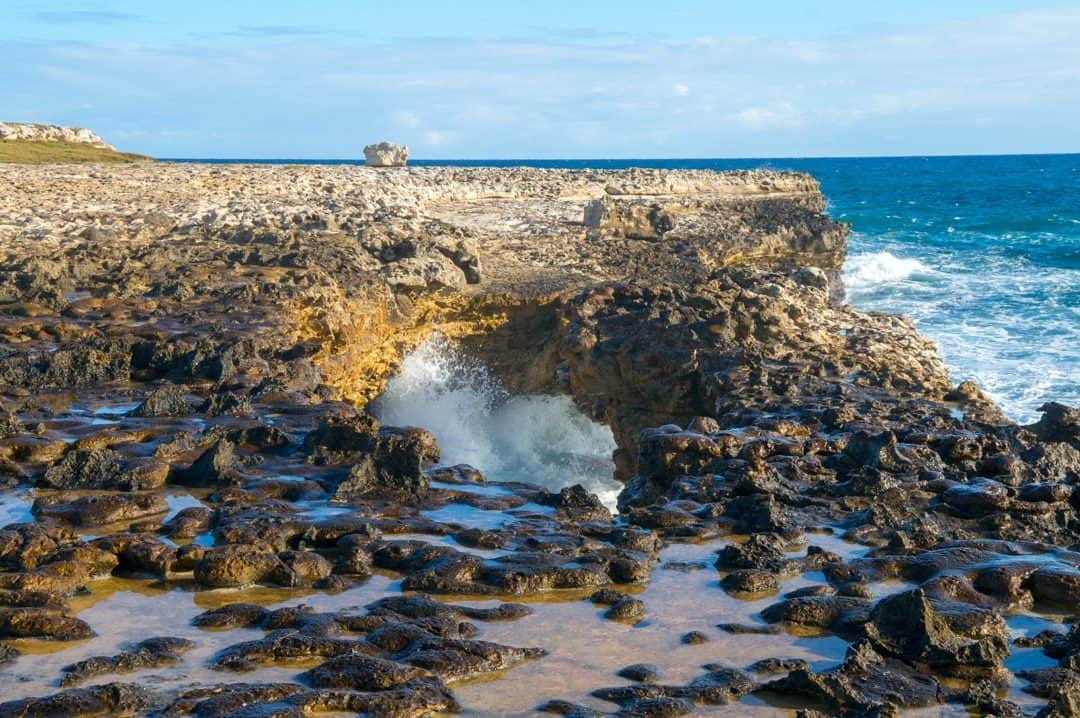 If you are staying on the island at the Verandah Resort and Spa, this attraction is a short 20-minute walk from your hotel suite.
Shopping in St. John's, Antigua
Of course, if excursions and historical attractions are not your thing, you can head into downtown St. John's and enjoy some shopping in the many shops that line the main street. These shops get super busy when cruise ships dock especially if multiple ships are docking on the same day.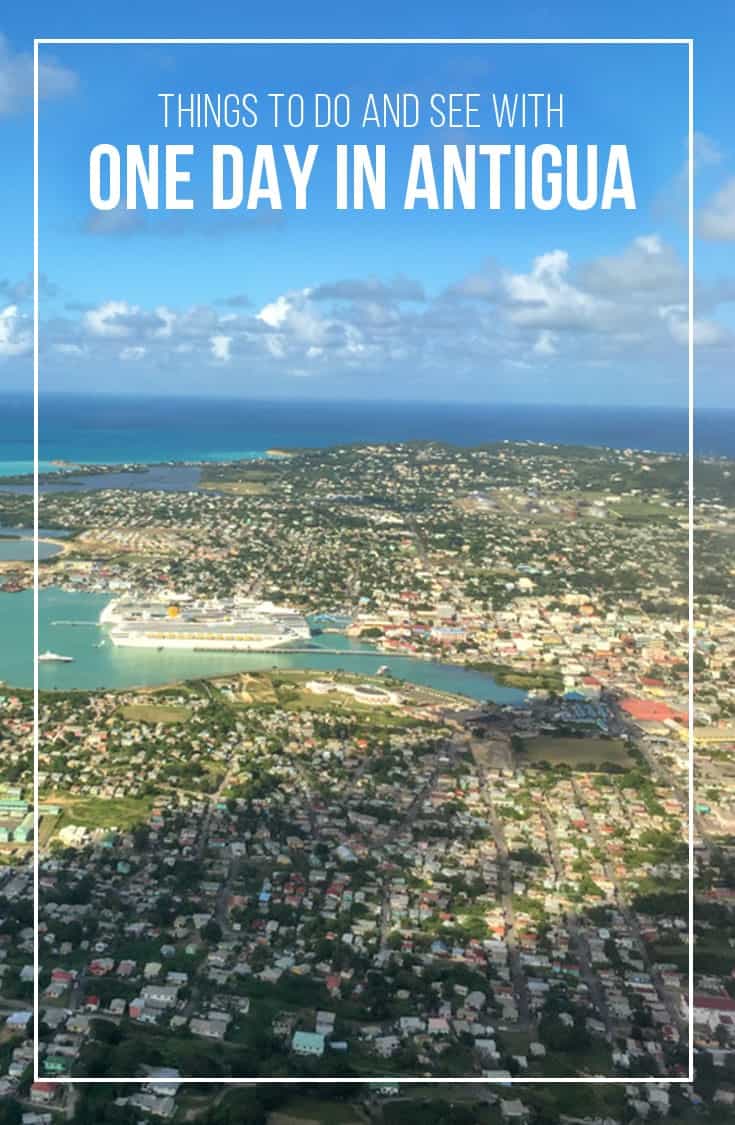 Travel assistance provided by the Ministry of Tourism of Antigua Barbuda however, the opinions expressed in this post are my own.