This article may contain affiliate links. Clicking on or purchasing products we recommend through a link may earn a small commission. Read our disclosure and privacy policy page for details. *COVID-19 TRAVEL ALERT – Travel recommendations offered on this site are not to encourage you to travel against travel advisories.
Planning a beach vacation in Antigua? We have some planning tips to make sure you get the most out of your vacation. From events, excursions and attractions you don't want to miss to some other need to know facts about the Island, we have some good Antigua travel tips you need to think about before you book your Antigua vacation.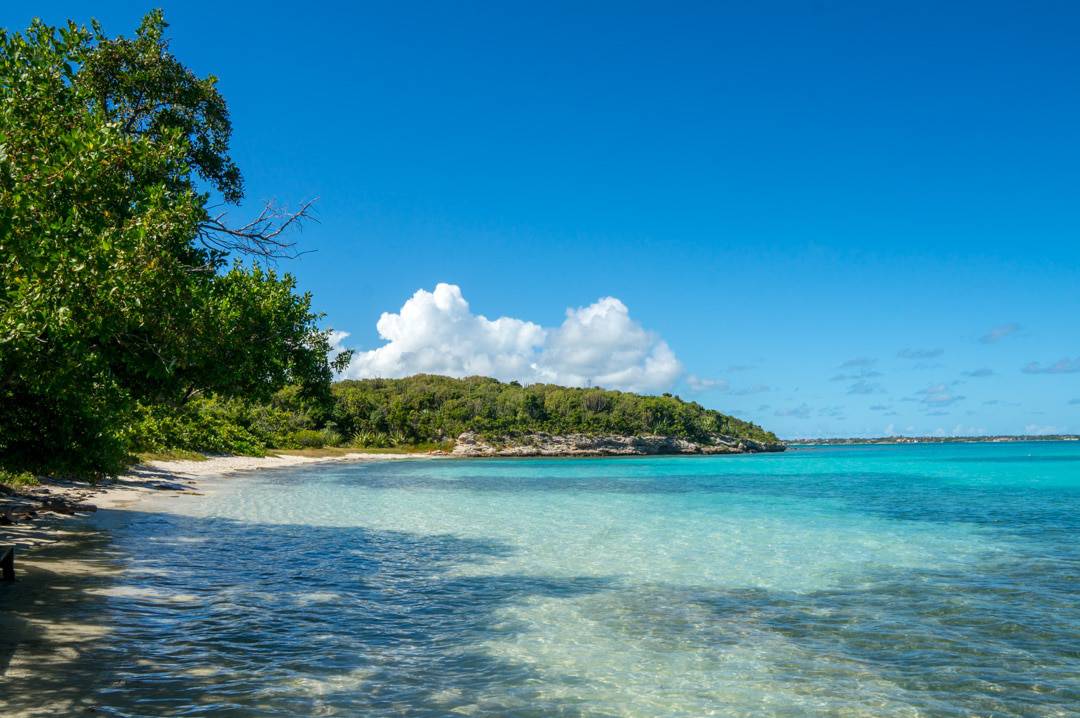 Antigua Travel Tips You Need to Know
Limited Time Events on the Island
There are some events and attractions in Antigua that can only be seen on certain days. I learned this the hard way the first time I went to Antigua when my flight choices had me miss two critical Antigua excursions.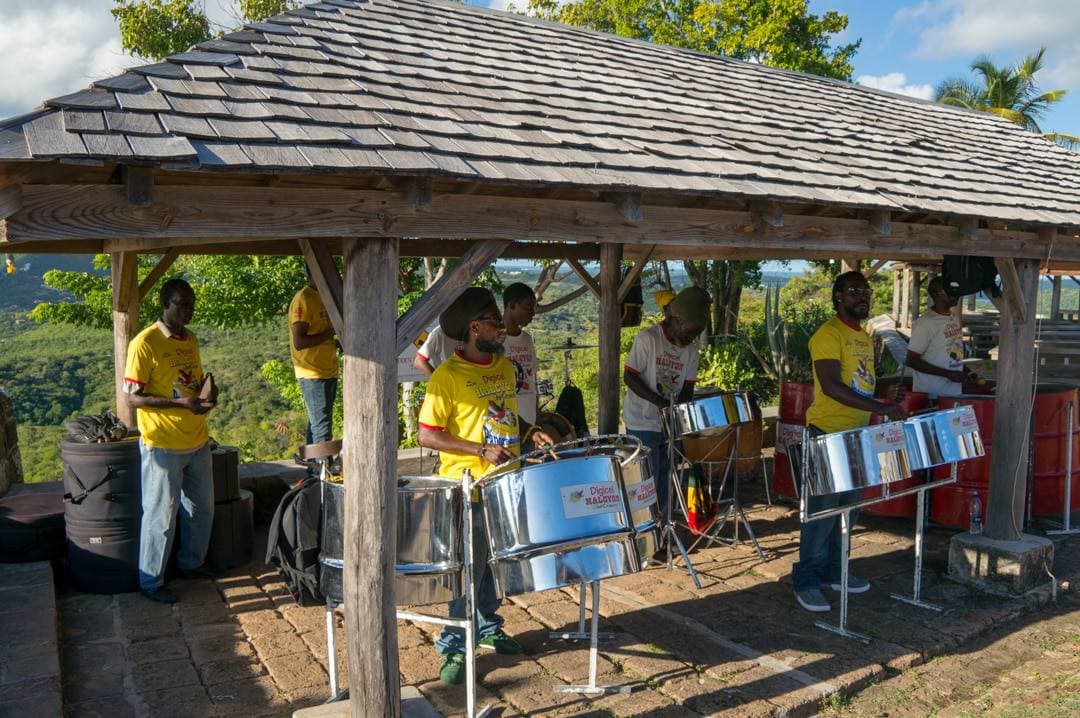 Sunday Night Sunset Party at Shirley Heights
Every Sunday night for over 30 years the Shirley Heights Lookout in Antigua is home to the now famous Sunday Party and Barbeque. Bands play music, tourists dance and of course, there is the great food and local drinks available for purchase from the vendors. It gets super packed on Sunday evenings, but if you can push through the crowd, you may also get to enjoy the spectacular view of English Harbour below and of course the fantastic sunset.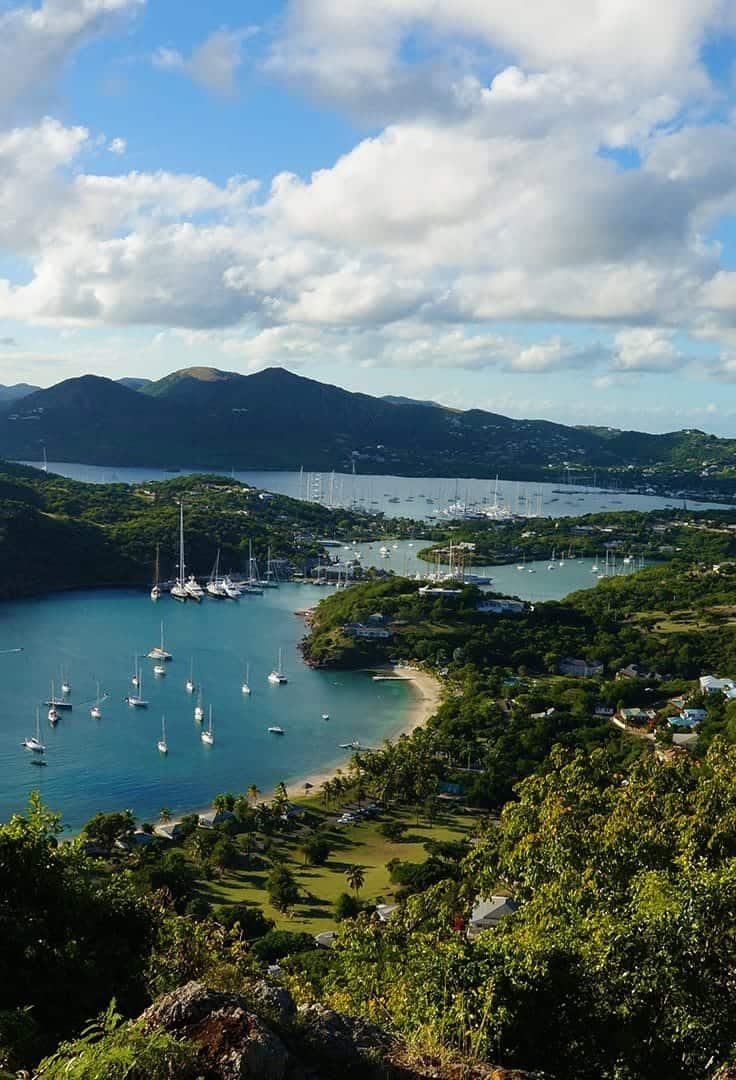 Alternate: Thursday Night Sunset Party – this is a new event, and at the time of writing this post it's a smaller scale version of Sunday night. There is a band, barbeque and bar and of course the magnificent view and sunset.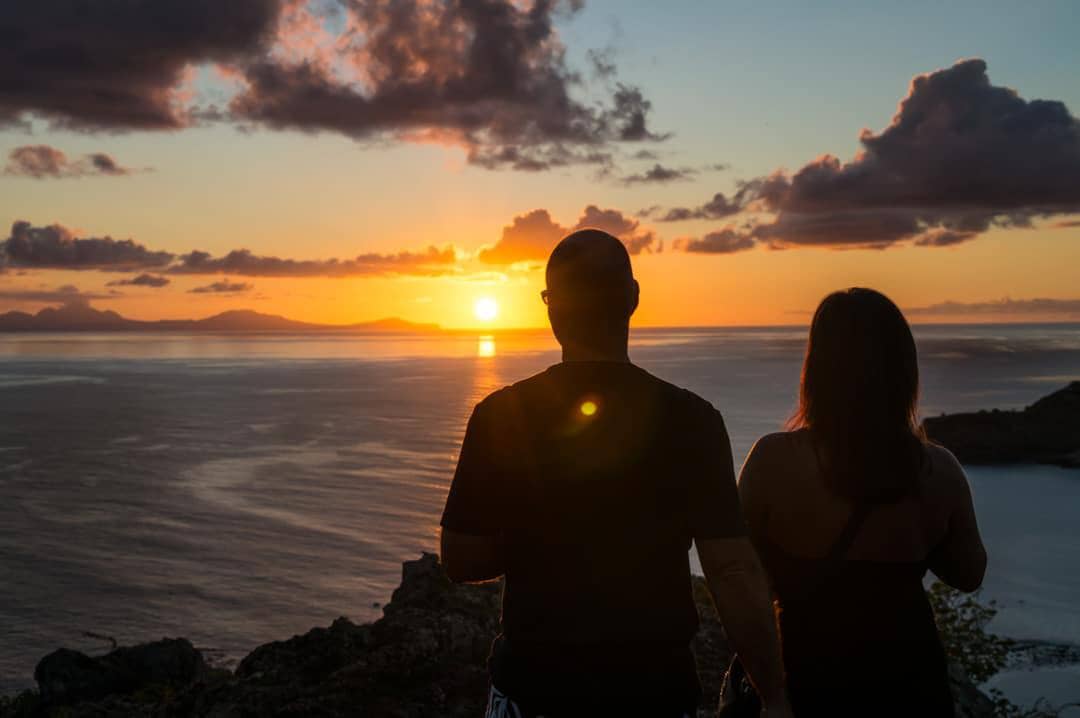 Other nights: If you just want a quiet moment to take in the spectacular view, then you won't be disappointed. The sunset is beautiful and kind of romantic when you have it all to yourself.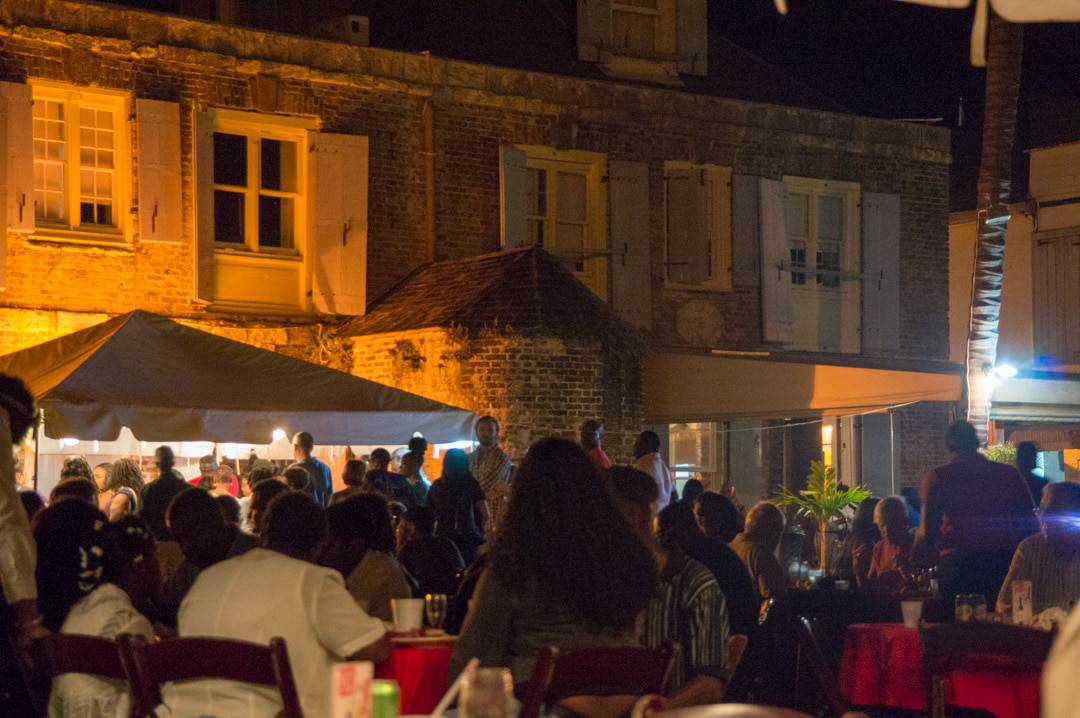 Seafood Friday's at Nelson's Dockyard
If you call yourself a foodie, and love attending food tasting festivals and events, then make sure you save Friday night for Nelson's Dockyard. Located on the waterfront, behind the Copper and Lumber Store Hotel in Nelson's Dockyard, this weekly food festival features local Antigua chefs and cuisine. Dinner is served between 7 and 11 PM. Grab a local drink at one of the cash bars and enjoy local musical acts while you sample from the tasting menu.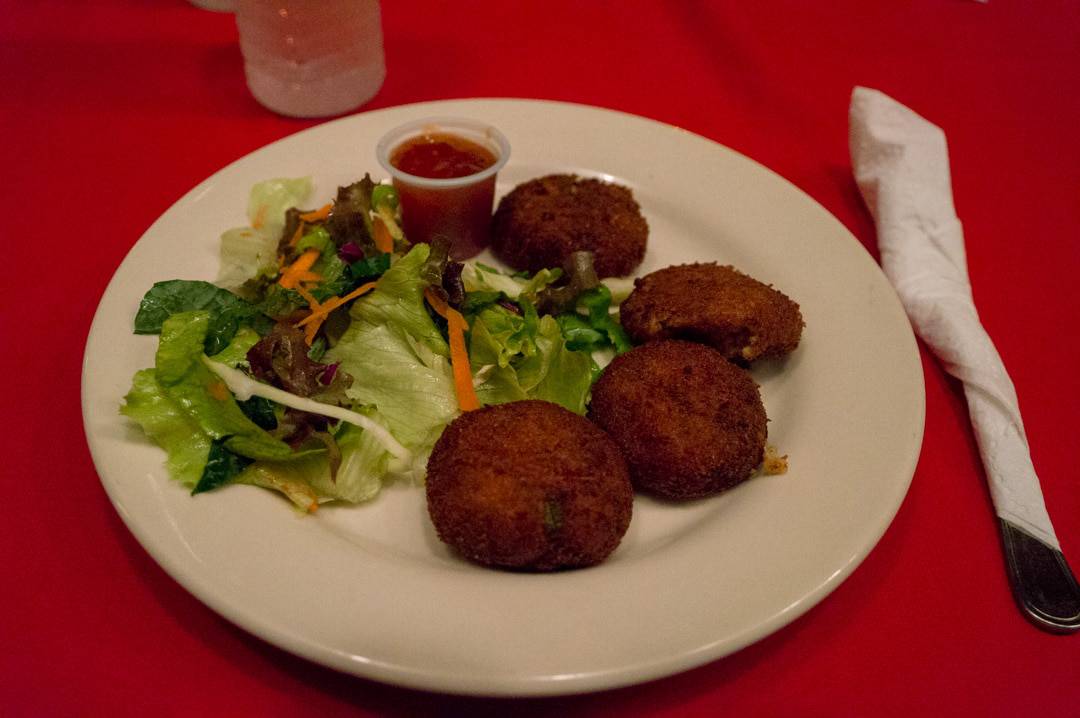 The menu changes every week, as local chefs prepare their favourite appetizers, main dishes and desserts at numerous cooking stations. Best part: different chefs and different meal options each time you go.
You browse the menu, choose what you want to sample and purchase tickets. Then make your way to the appropriate station and pick up your food.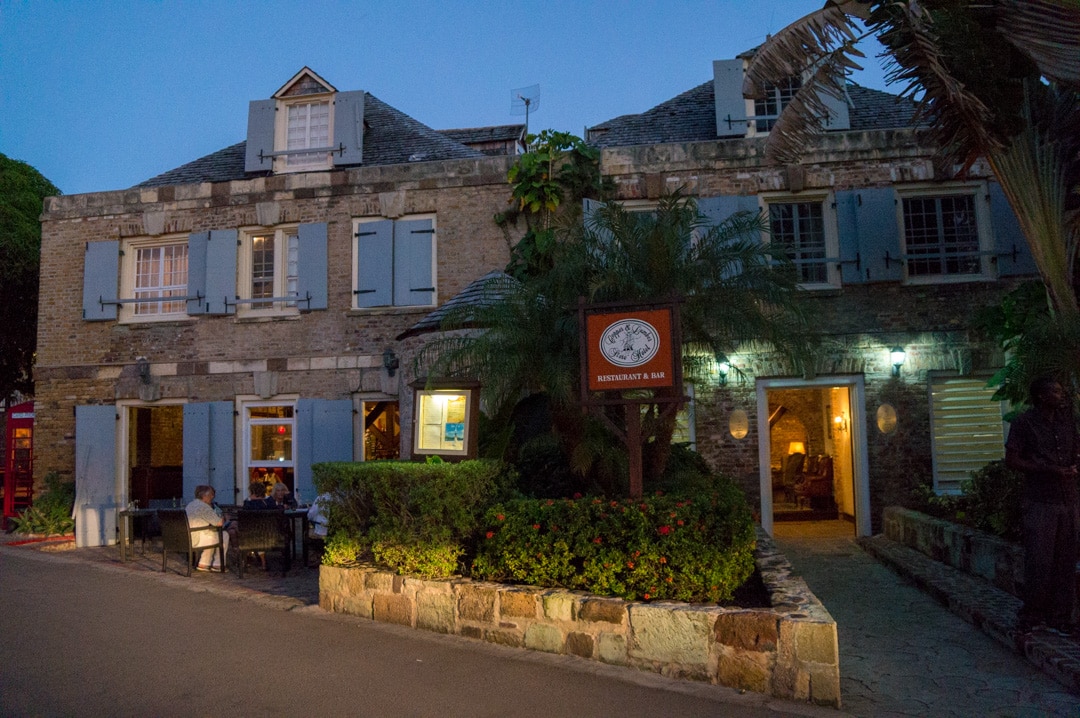 Tip: Arrive earlier so you can take a walk around the historic buildings at Nelson's Dockyard. Alternatively, you can head up to Shirley Heights and catch the sunset before heading back down the mountain for dinner.
For more excursion and activities to add to your Antigua vacation see our post: Guide of Things to Do with One Day in Antigua
Where to Stay on the Island
The Island of Antigua is small, and you can get around pretty quickly, so whichever hotel you choose you are not going to be disappointed. That said, here are some tips on picking a resort location.
Jolly Beach Resort (South West)
The beach at Jolley Beach resort is a magnificent long white sand beach. The kind you see in photos, with calm turquoise blue waters and beautiful sunsets. The beach is located at the south-west part of the island. There are more tranquil waters as it faces the Caribbean sea. Check out our Hotel Review: Jolly Beach Resort and Spa, Antigua.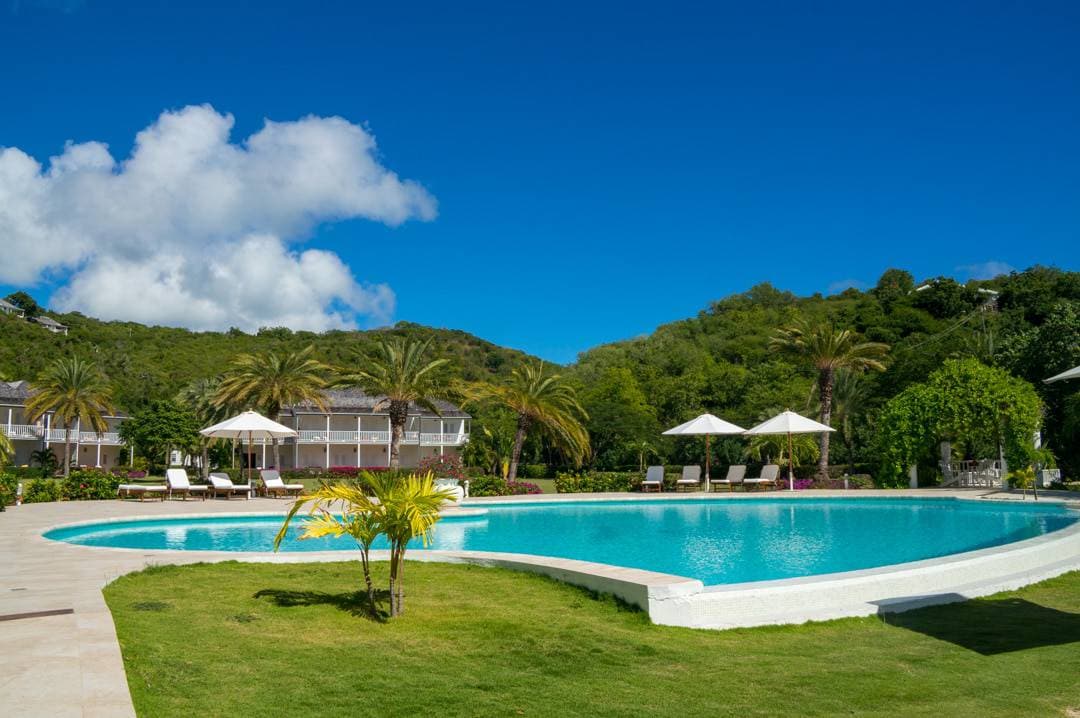 Inn at English Harbour (South)
This luxury boutique hotel has a private beach off English Harbour. It is located on the southern part of the island and again, like Jolly Beach features calm waters in Freeman's Bay. The price point at the Inn at English Bay is much higher, but if you are in the mood for a luxury escape, this is a great spot. Check out Dream Luxury Resort Secrets of the Inn at English Harbour Antigua for more on this amazing property.

Verandah Resort (East)
Located on the Eastern shores of the island but tucked away in an inlet that protects it from the rougher waters of the Atlantic Ocean, this is a calm and relaxing place to stay. See our post and review of the Verandah Resort and Spa here. Check out: Dream Antigua Vacation: Verandah Resort and Spa Review
Sandals (North)
Located close to St. John's, Sandals and many of the resorts on the North side of the island have rougher waters of the Atlantic Ocean, but if you like being close to the city, port and airport, this is the spot for you.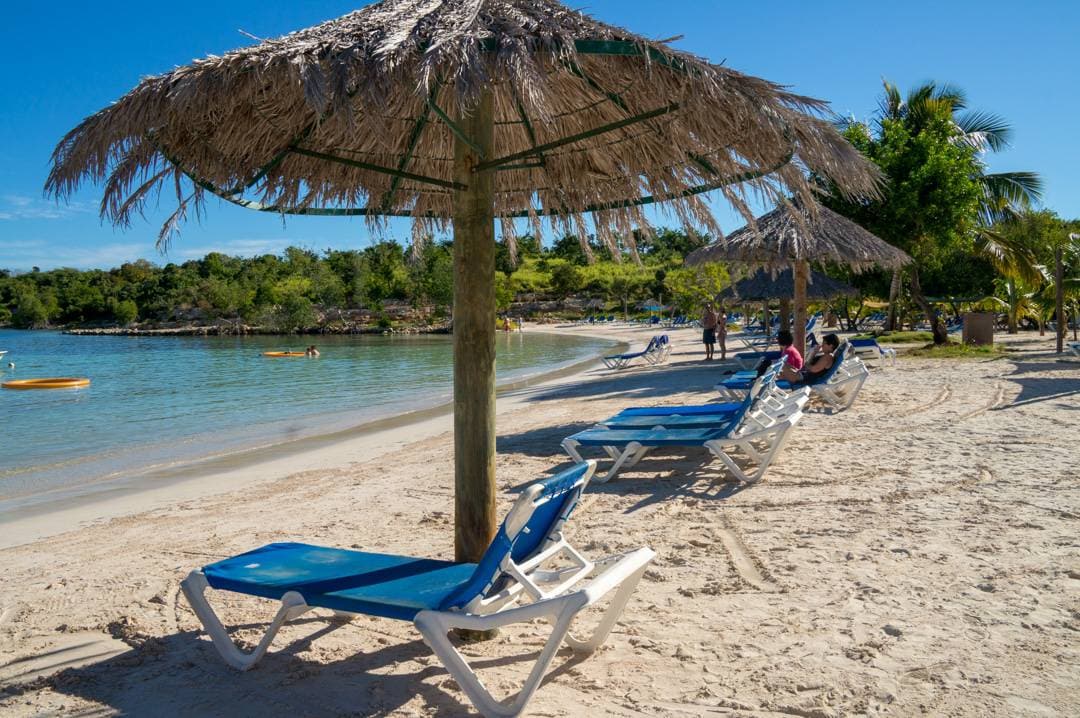 Other Antigua Travel Tips
Electricity – Most hotels have 110 volts, 60 cycle outlets (same as the US and Canada) check your hotel's website to confirm.
Immigration – For Canadians and US citizens you need your passport to enter. You will be given an immigration form on the plane to fill out. There are two checkpoints, one when you get off the aircraft and a second after you pick up your luggage.
Currency – Most hotels and tourist attractions accept the US dollar, but your money will go further if you exchange it to the Eastern Caribbean Dollar. There are currency exchanges at the airport, your hotel and local banks.
Phone and Internet – Antigua has excellent phone and internet services, and many hotels offer wi-fi hotspots for their guests. Roaming with your phone from the US or Canada is also relatively easy.
Weather – The temperatures don't fluctuate much with average temps between 24 and 30 degrees during the day. You may need a light sweater or wrap during the evening (depending on when you travel) as temperatures can drop to below 20 during some months of the year.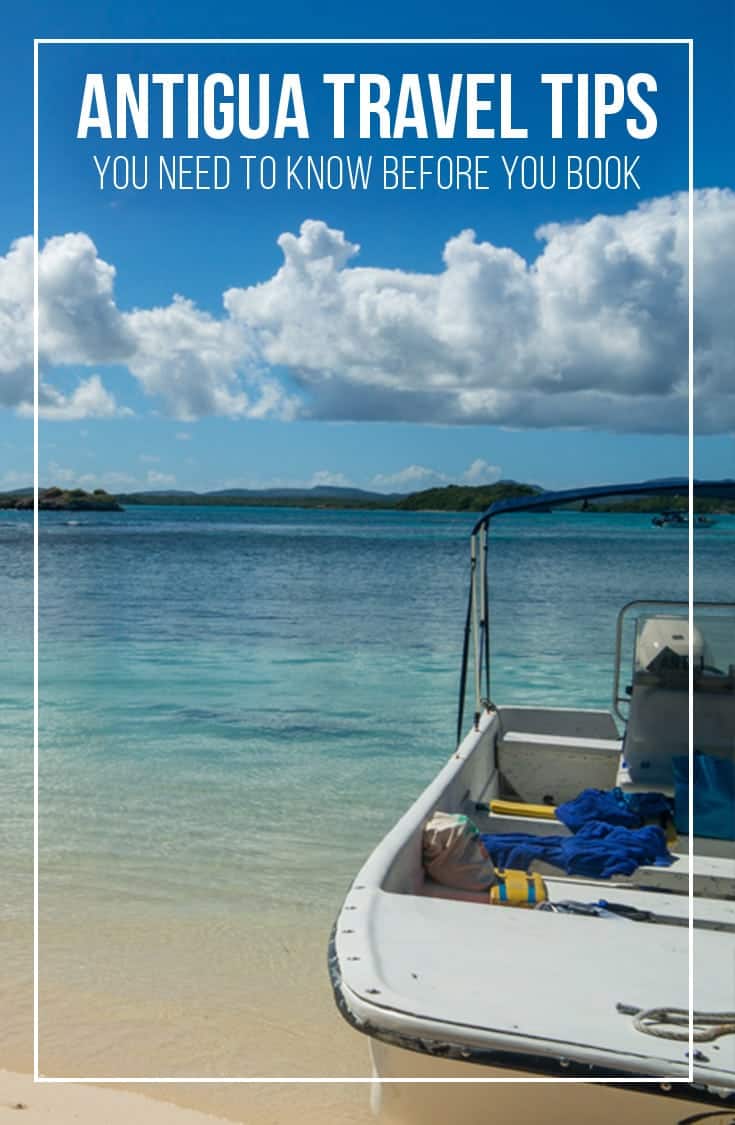 Travel assistance provided by the Ministry of Tourism of Antigua however, the opinions expressed in this post are my own.