This article may contain affiliate links. Clicking on or purchasing products we recommend through a link may earn a small commission. Read our disclosure and privacy policy page for details. *COVID-19 TRAVEL ALERT – Travel recommendations offered on this site are not to encourage you to travel against travel advisories.
Winter has finally arrived, but many of my girlfriends appear to be going into hibernation mode. I've heard from 3 different girlfriends all telling me the same thing: "We should plan a beach vacation." This got me thinking about why as Canadian women we are not embracing our winters and getting outside to enjoy it more! In my latest article with SheKnows.com, I decided to share some of my favourite Ontario winter getaway ideas for a fun weekend with the girls. With some warm and fashionable outdoor gear, grab your beloved girlfriends and enjoy some fantastic Ontario resorts and activities this winter in Ontario.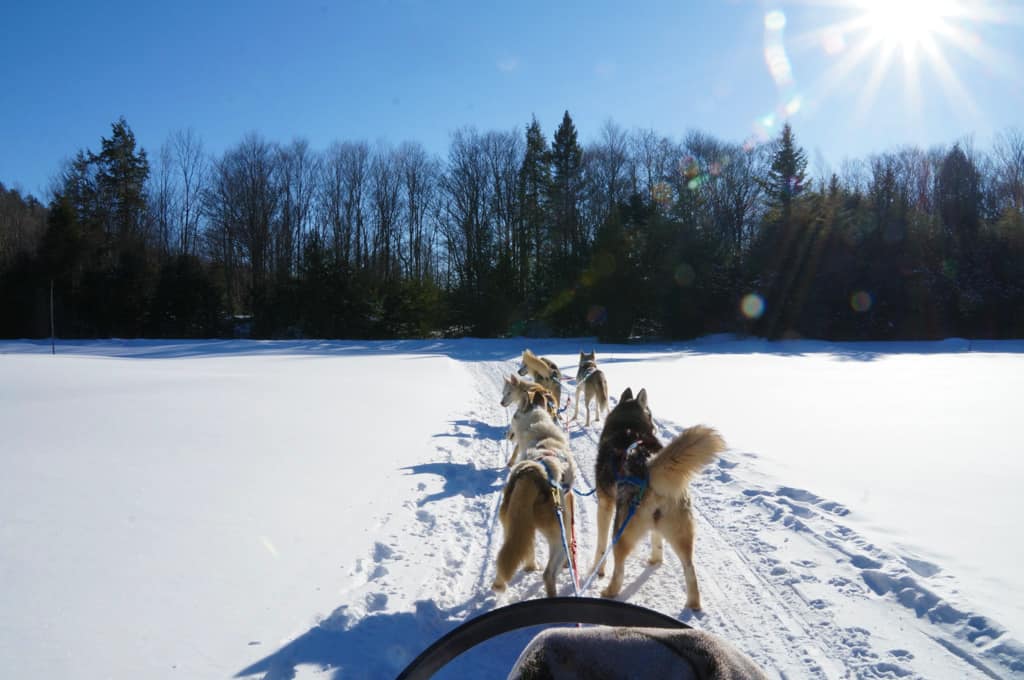 What to do on an Ontario winter getaway with the girls
I used to be one of those women that hibernated during the winter months. Epic TV binge-watching, reading books by the fireplace channel or planning a beach getaway. Any activity I could do to get me away from winter. One cold winter, I decided to grab some girlfriends and experience winter travel in Ontario. The trip not only introduced me to new, fun winter activities, but it was also a great way to bond and connect with my girlfriends. Instead of hibernating during the cold months, here is a list of fun activities you can do with your girlfriends this winter in Ontario.
Some of the activities I recommend: snowshoeing, snow tubing, rent a cottage, go ice fishing and try dogsledding. You can read the full article "5 Snowy activities to do on a winter girls' weekend" at SheKnows.com's website here.
Do you have a favourite Winter escape with your girlfriends? Share your Winter Girls Getaway ideas in the comments below.
This excerpt from the article "5 Snowy activities to do on a winter girls' weekend." It is an exclusive post as part of the Expert's Among Us series at SheKnows.com. Visit my SheKnows author profile here at SheKnows.com.