This article may contain affiliate links. Clicking on or purchasing products we recommend through a link may earn a small commission. Read our disclosure and privacy policy page for details. *COVID-19 TRAVEL ALERT – Travel recommendations offered on this site are not to encourage you to travel against travel advisories.
I've always thought of a crêpe as a dessert rather than a meal. A Nutella filled crêpe sprinkled with powdered sugar and topped with fresh-cut strawberries is my favourite. Those of you who have been reading my blog for a while know I love to challenge myself to try new things and discovering the savoury side of the crêpe was my next mission. On a recent trip to Pembroke Ontario I was introduced to a delightful little restaurant called The Nook Crêperie where I got to experience both the savoury and sweet crêpe in a lovely dinner with one of my besties.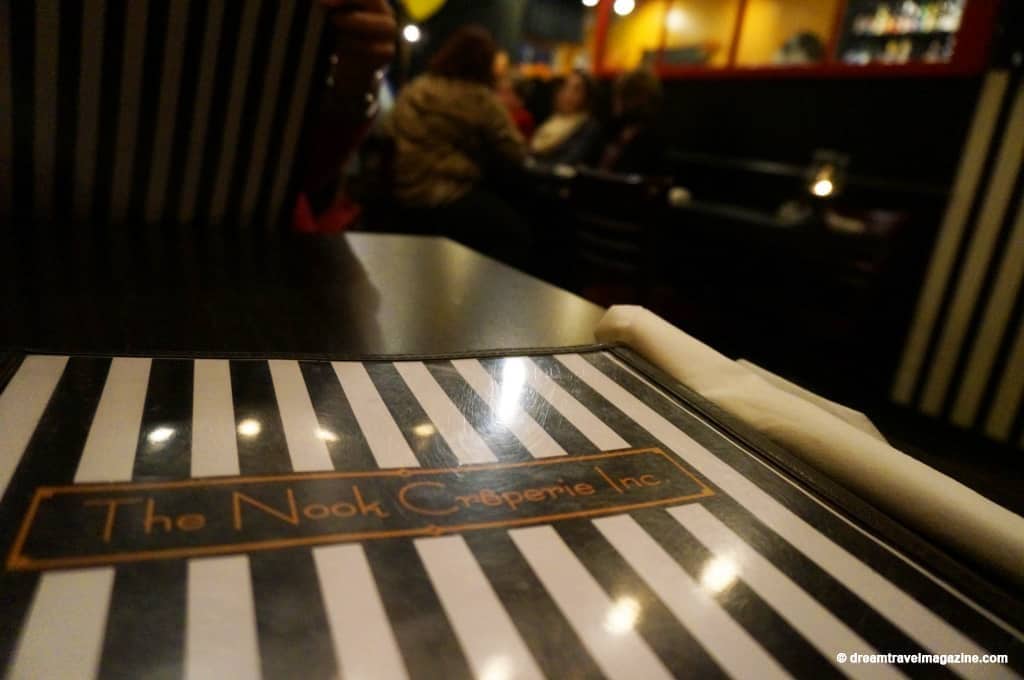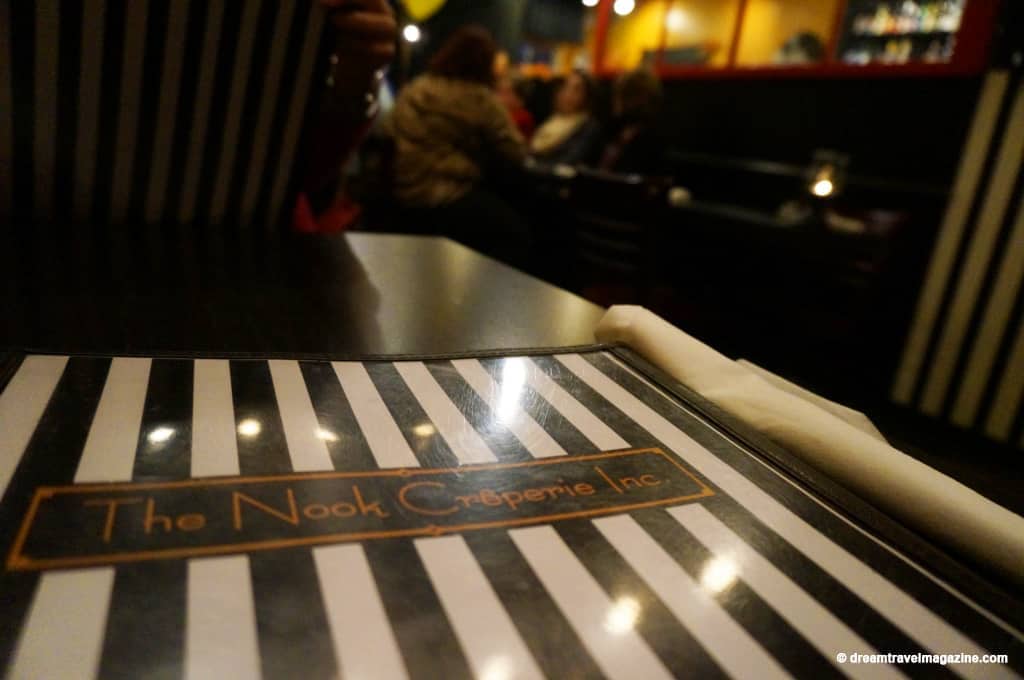 The Nook Crêperie Pembroke
Located in the heart of Downtown Pembroke The Nook Crêperie is a cute little French inspired restaurant that offers an intimate dining experience. The restaurant has served the Pembroke region since 2008 and in 2014 a renovated restaurant under it's new management continued to delight the patrons. The Nook Crêperie offers a series of savoury and sweet crêpes on their menu with some fun names like:  Leonardo, Popeye and Kensington. You choose your Crêpe and the salad you would like to accompany it with and you have your own customized crêpe dinner.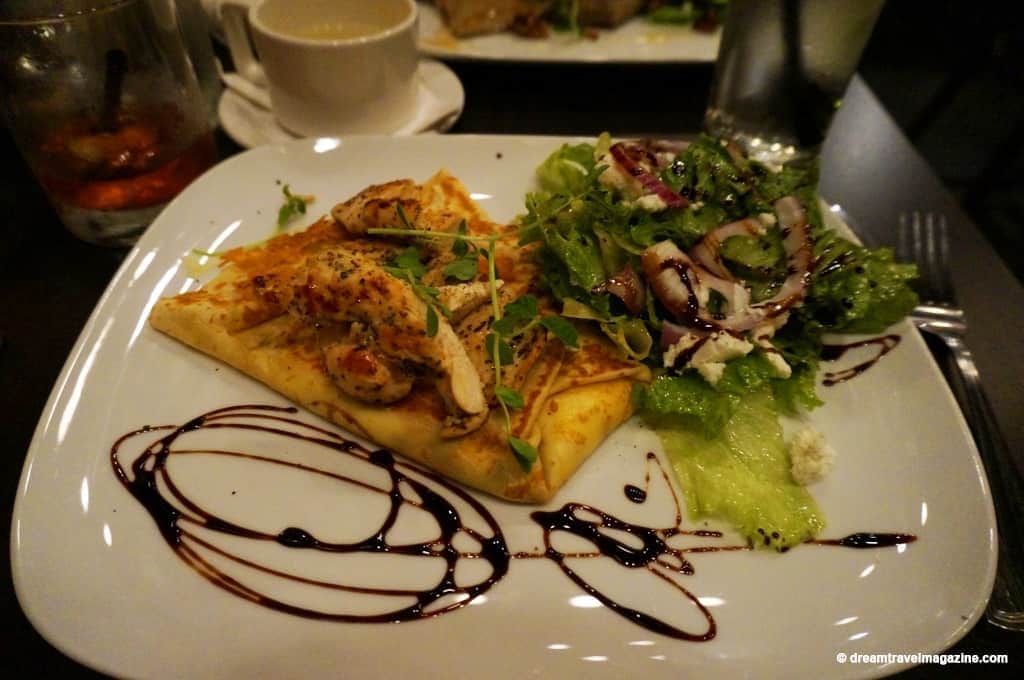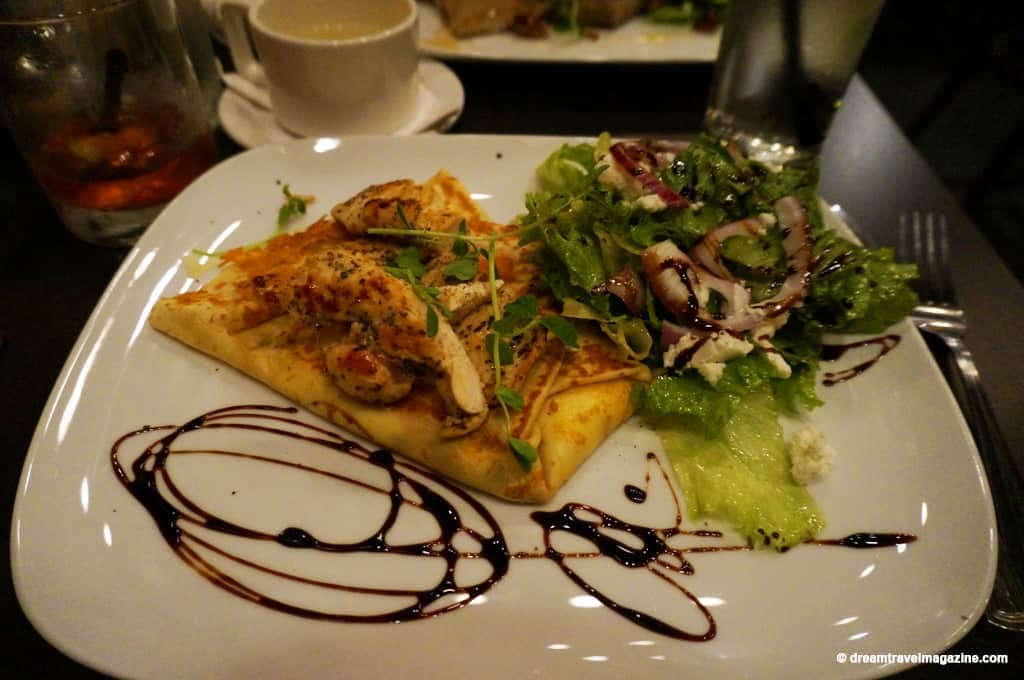 I ate The Provencale which was a crêpe filled with French Gruyère cheese, mozzarella topped with seasoned chicken breast. To accompany it I had the Salade Modena which was tossed in a balsamic vinegar dressing topped with onions and goat cheese.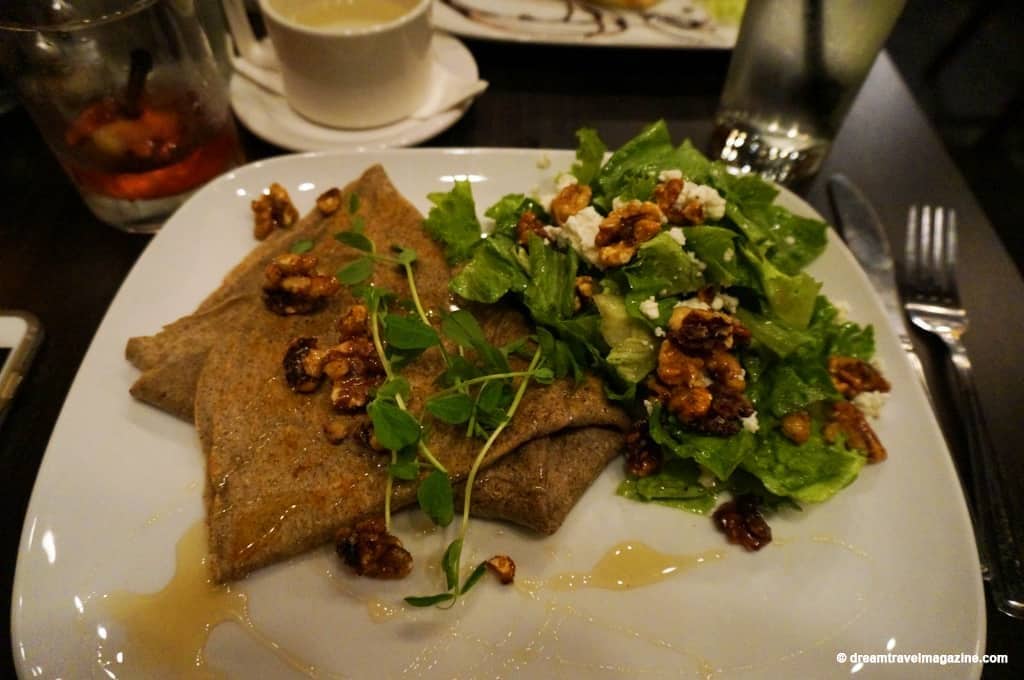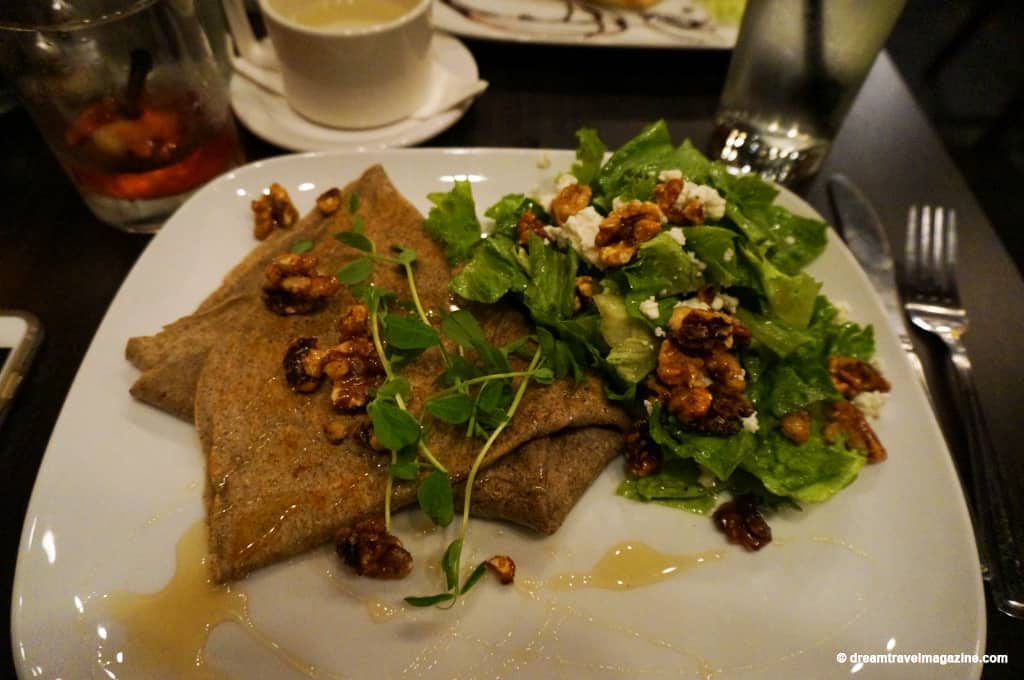 Made with a lactose and gluten-free wrapper this crêpe was customized to suit my friend's intolerance and customized to match the Nook salad which she chose as her side. The salad had a homemade white-wine and herbs-de-Provence vinaigrette and was topped with goat cheese and honey-roasted walnuts.
Sweet Dessert Crêpes
How can I do a comparison of savoury vs. sweet crêpe if I don't try both? So we dove into dessert with some decadent Nook Crêperie dessert choices.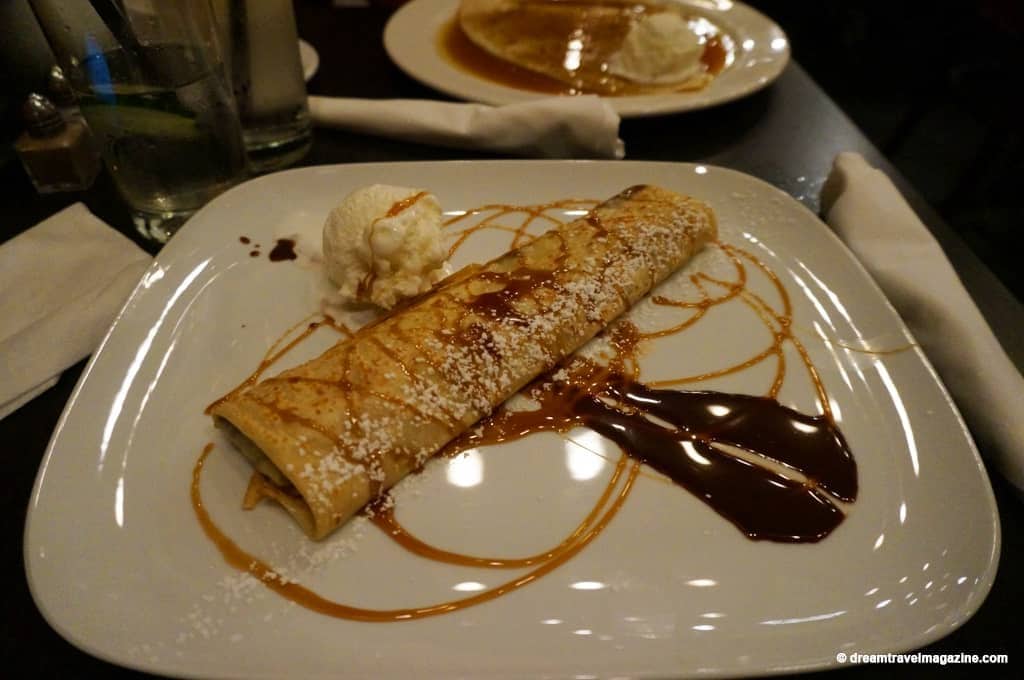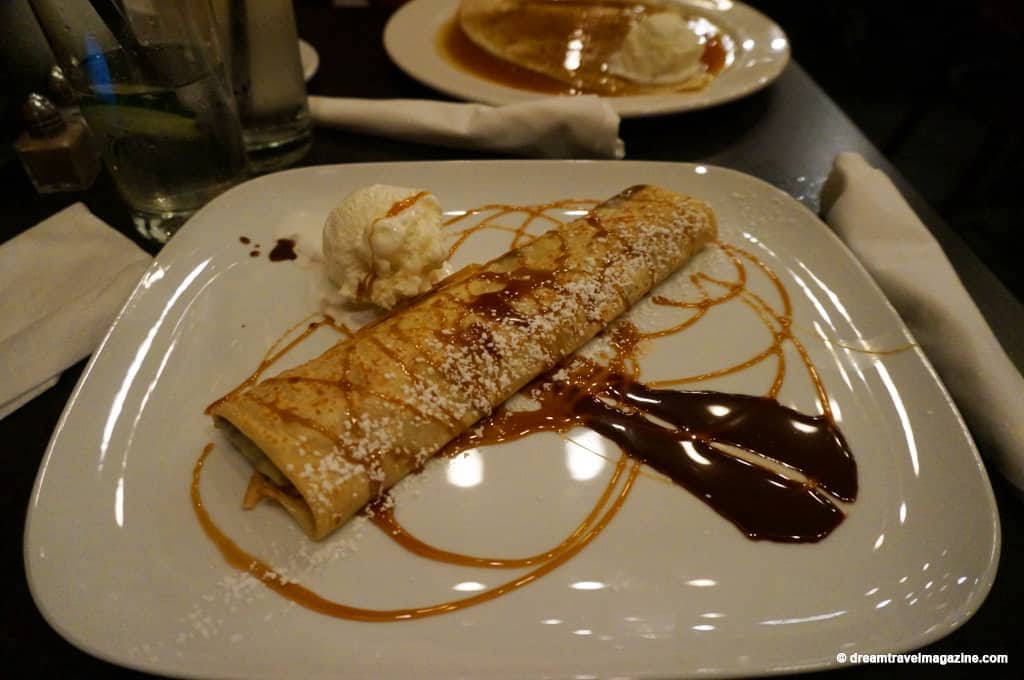 Always a sucker for chocolate I decided to move away from the Nutella and banana filled crêpe and go with the Fandango a Lindt chocolate filled sweet crêpe with pecans drizzled with caramel and chocolate.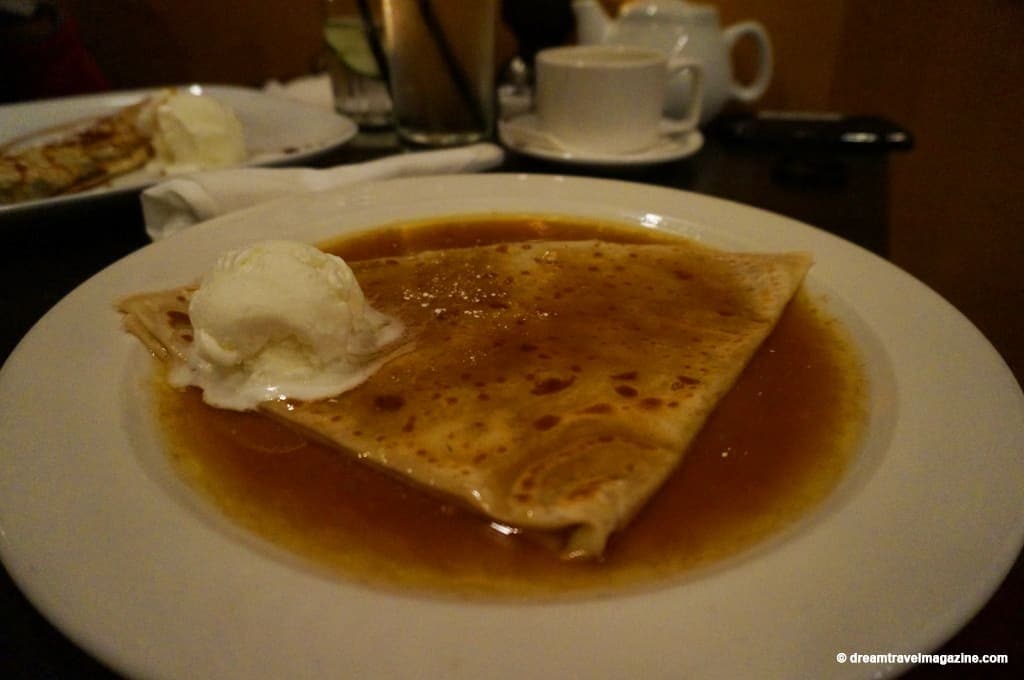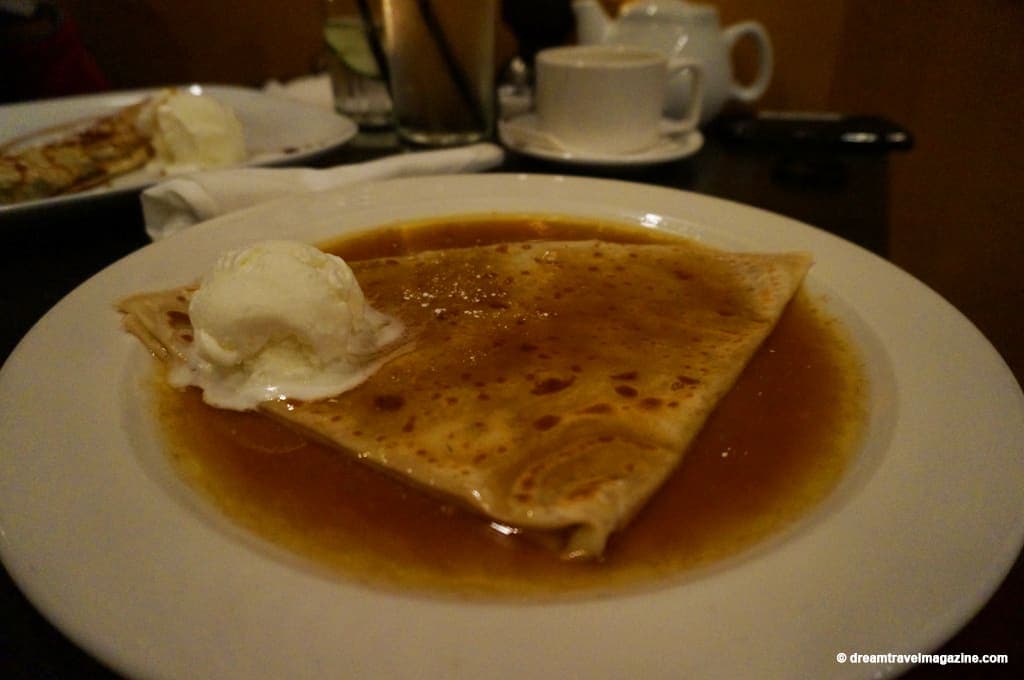 My friend decided to go with a more classic sweet crêpe the Suzette which was smothered with homemade orange and Grand Marnier liqueur caramel and flambéed with Brandy. If you happen to be in the Pembroke area and want to eat at a great crêpe restaurant I highly recommend a visit to the Nook Crêperie in downtown Pembroke.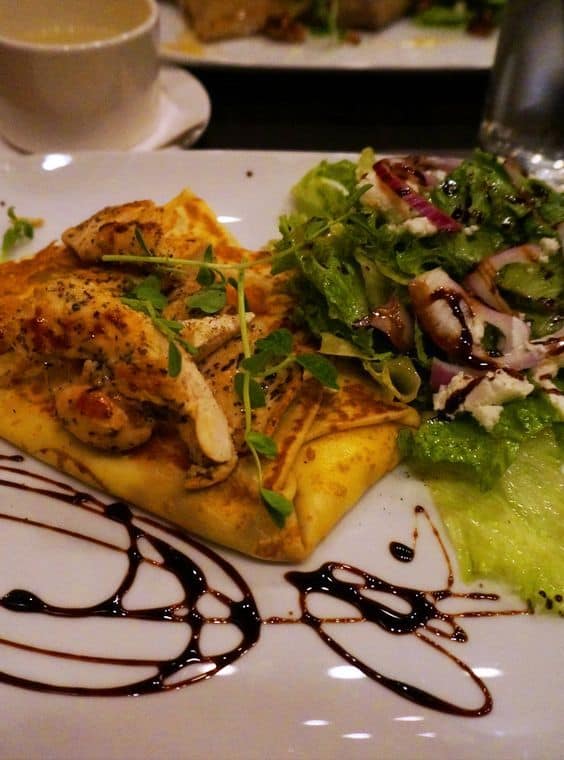 Travel Assistance provided by the Ontario's Highlands Tourism Organization, however the opinions expressed in this post are my own.