This article may contain affiliate links. Clicking on or purchasing products we recommend through a link may earn a small commission. Read our disclosure and privacy policy page for details. *COVID-19 TRAVEL ALERT – Travel recommendations offered on this site are not to encourage you to travel against travel advisories.
It was more than just another bed and breakfast in Florida for me. The Fairbanks House Amelia Island was a home to which I was a houseguest with all the privileges and amenities of a resort hotel. From the cozy rooms, the lovely sitting room, the great pool and our incredible hosts if you are looking for places to stay in Amelia Island look no further I have the perfect suggestion.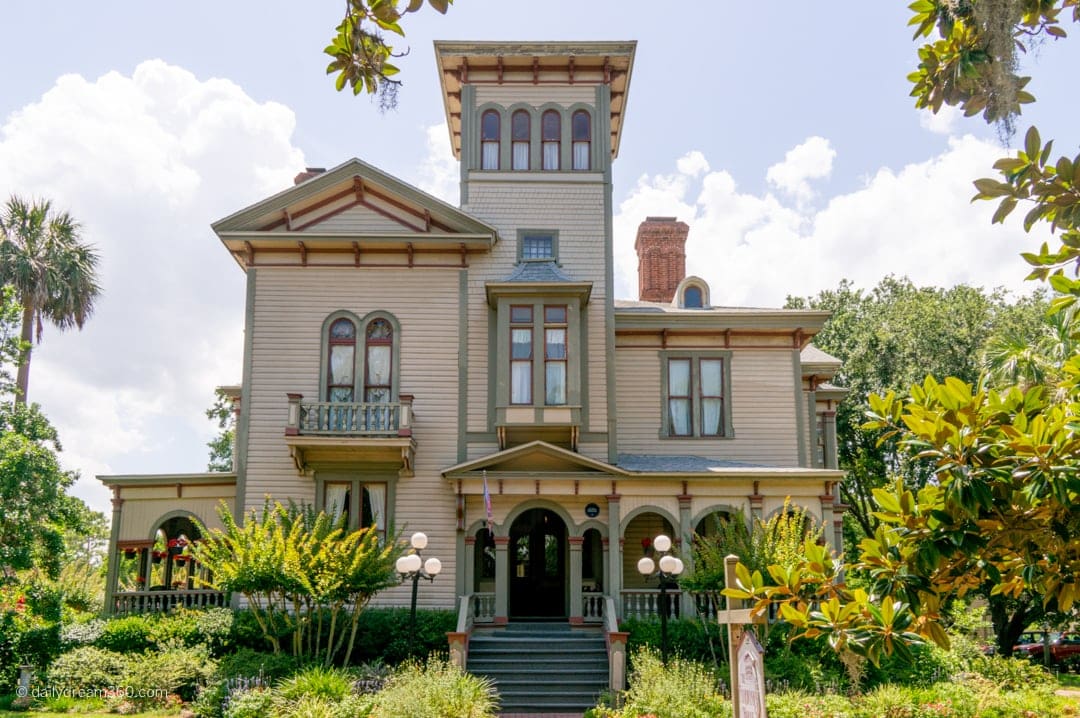 About The Fairbanks House Amelia Island
This mansion was originally built in 1885 and is listed in the National Register of Historic Places. A fact I read in a little information book located in my room.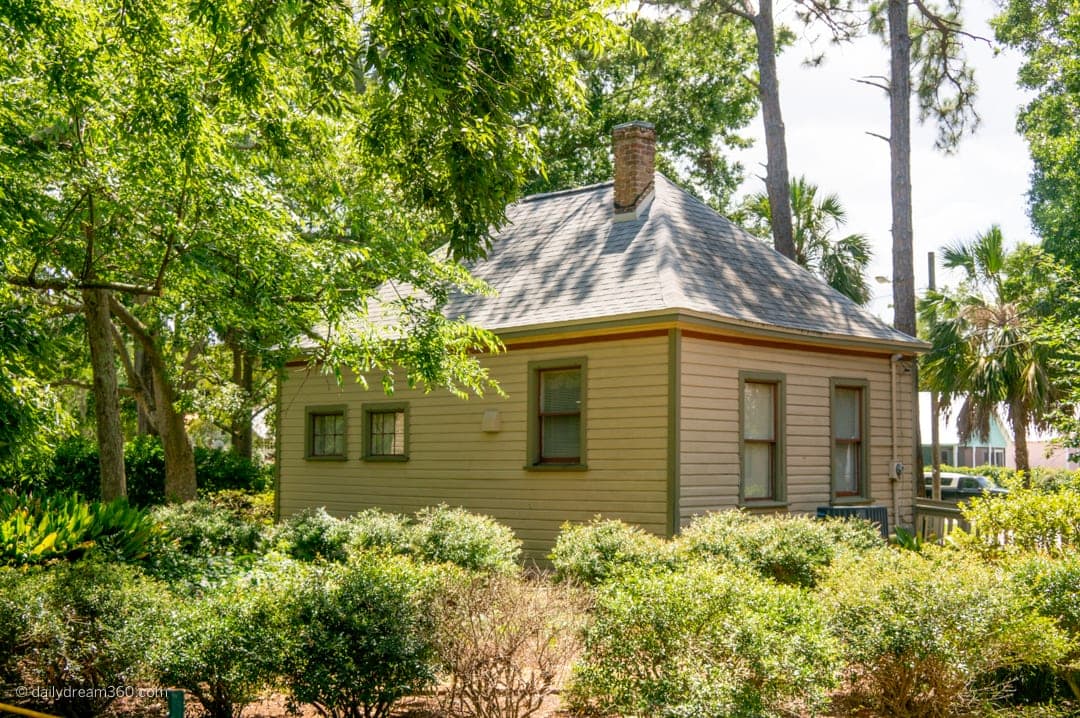 Today the bed and breakfast has nine rooms in the main house and three cottages available. Some rooms are accessed from the front entrance of the B&B and others have their own private or semi-private walk-ups.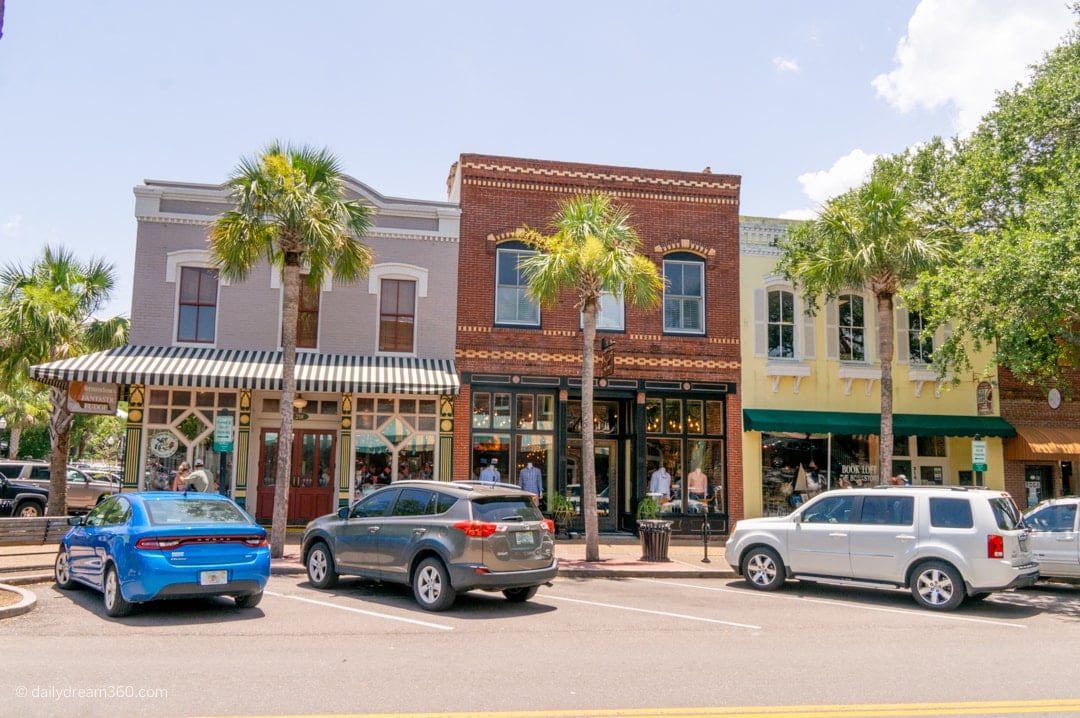 This is an Amelia Island bed and breakfast that is sure to be hit on your visit to the island. It was less than five minutes (a couple of blocks at most) to the main street of Fernandina Beach where all the cafes and restaurants sit.
Read more: Things to Do in Amelia Island Florida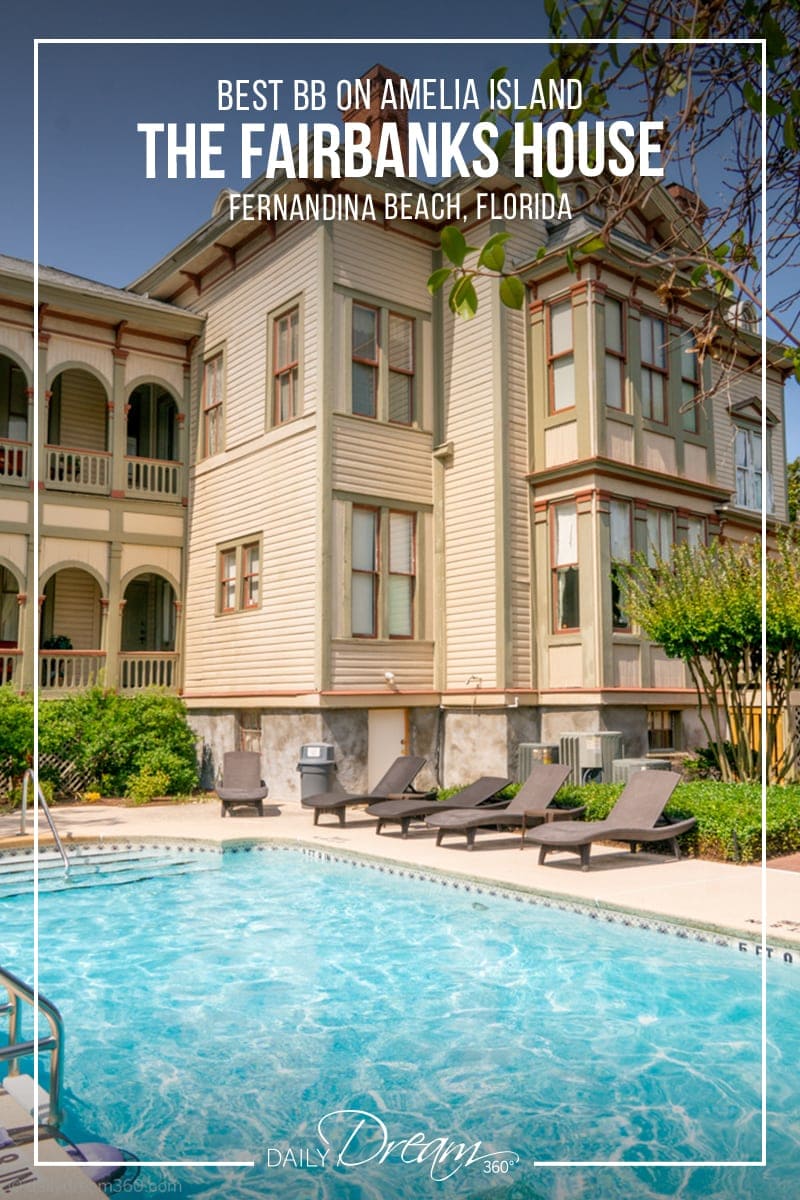 Your Fairbanks House Bed and Breakfast Hosts
Bill and Theresa are the perfect hosts, and honestly, we took all their suggestions about what to see and do on the Island. What you need to know is that Bill is the strong silent type, but when it comes to the cocktail hour he's your man!
Theresa is an absolute gem and the type of person that anticipates your needs before you even know you need anything. From making restaurant reservations, recommendations on what to see and do, she was a silent partner in our girl's getaway on the island.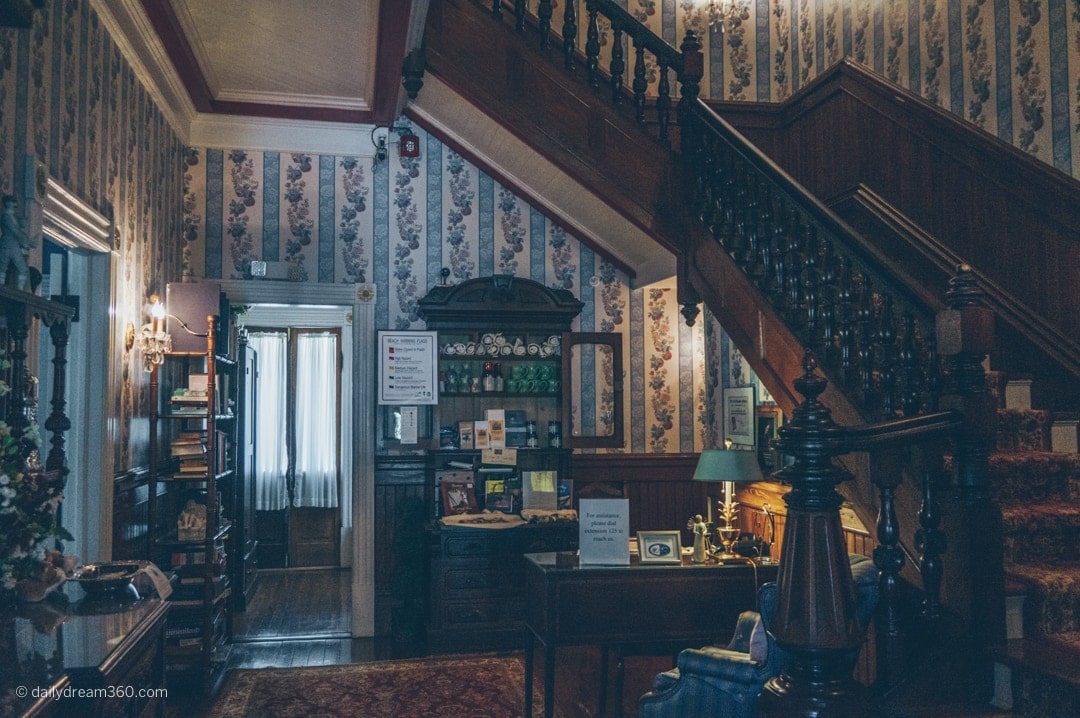 Theresa is also a master at special requests. I'm always challenged by staying healthy on my many travels, and my need for low sugar was accepted without judgement, and she did everything in her power to meet them during breakfast.
That said her little homemade sweet treats left in the hallway at night were delicious and appreciated. Like I said she thinks of everything, so you don't have to.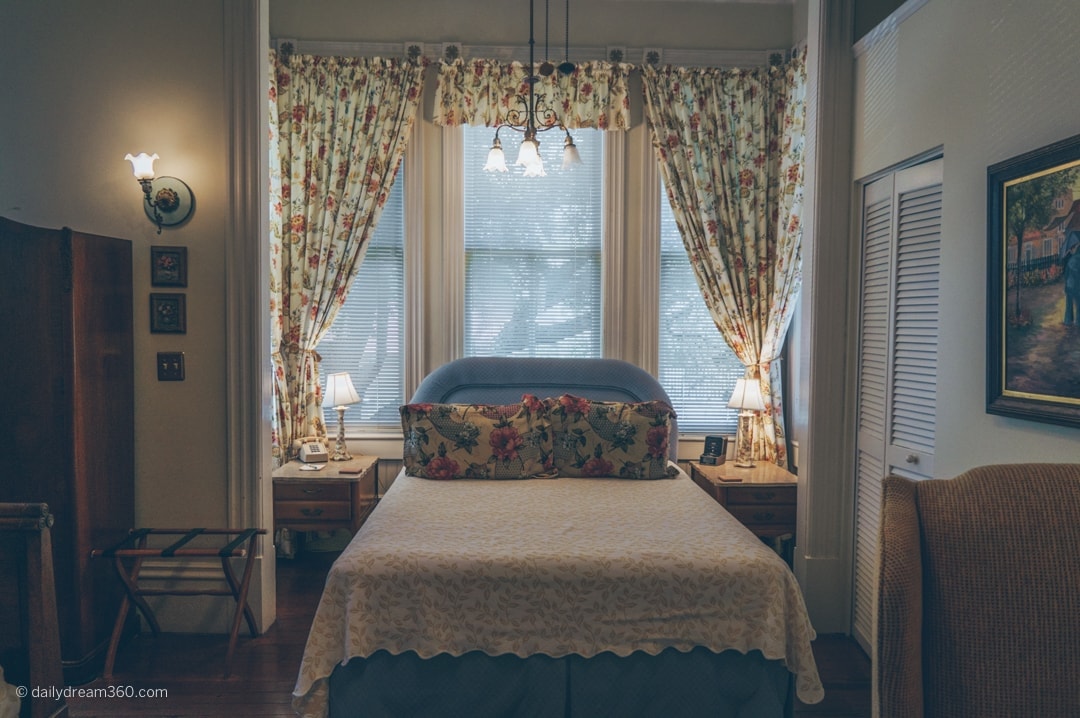 Room # 2 The Guest Room at Fairbanks House
Located on the main floor under the stairwell and across from the dining area our room was just perfect for our girl's getaway. It had two beds a twin and a queen, a small sitting area and a bathroom. If you are planning a larger girls' getaway, there are larger suites and cottages that might be a good fit for your gang.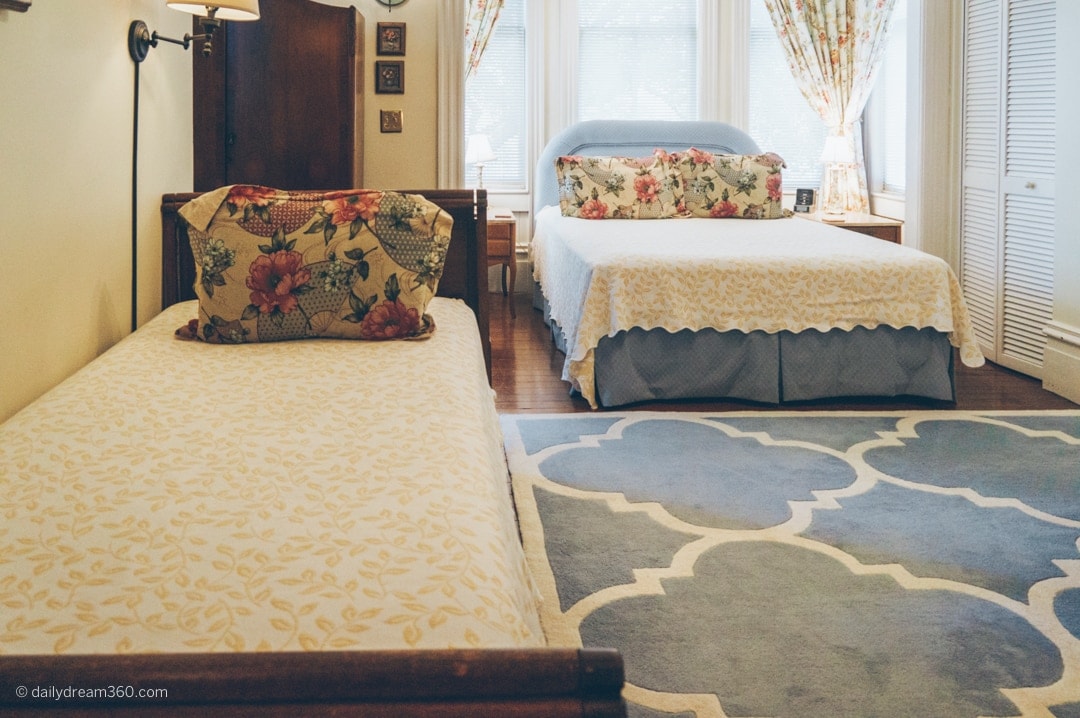 It is not always easy to find a bed and breakfast that has rooms for friends with separate beds for everyone. On a small island, your choices diminish even faster, so what a relief that the Fairbanks House was able to meet our request.
What's in the room:
TV
In-room coffee maker
Two sitting chairs
Queen bed
Twin Bed
Two nightstands with drawers
Closet
Wardrobe
Bathroom with toiletries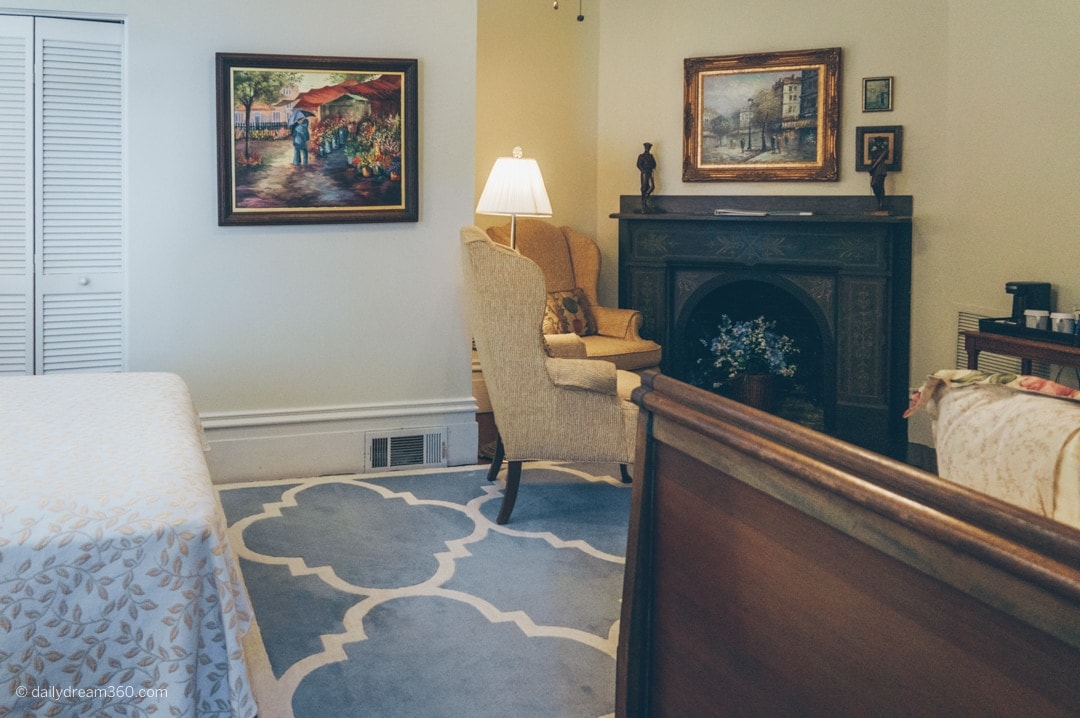 While we had an in-room coffee maker in the room, we didn't need it. In the morning, coffee was always available by the dining table.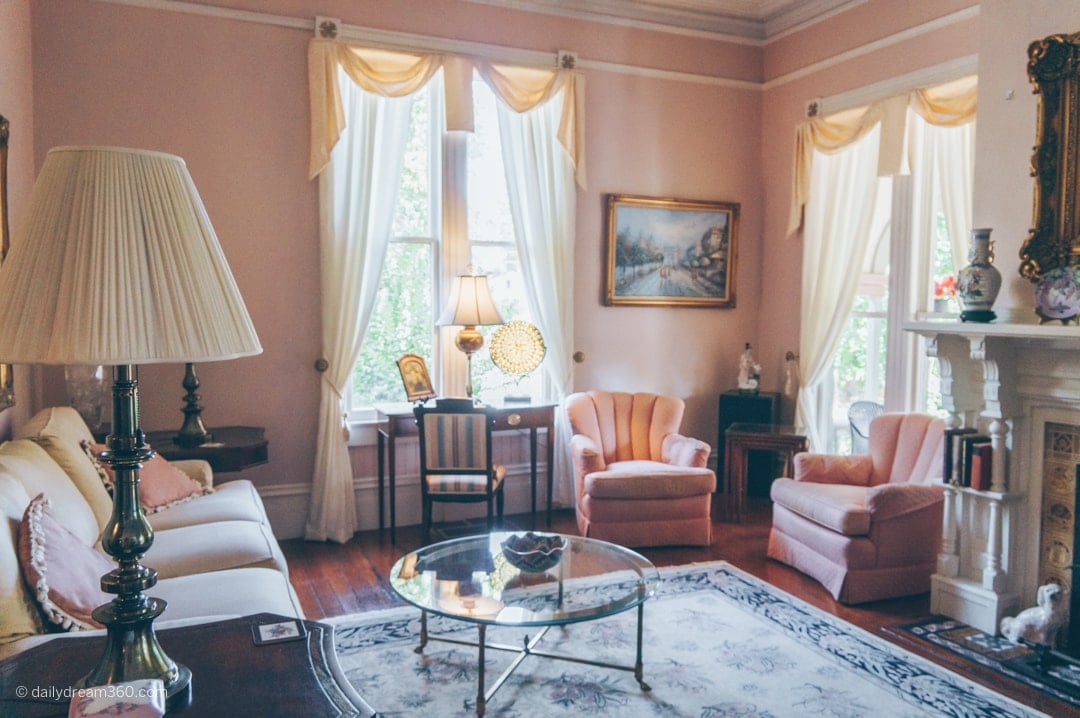 Main Floor Sitting room & Dining Room
The sitting room and dining room is where all the action happens. During the day music plays softly, and there is plenty of seating and even a desk in the room to work at.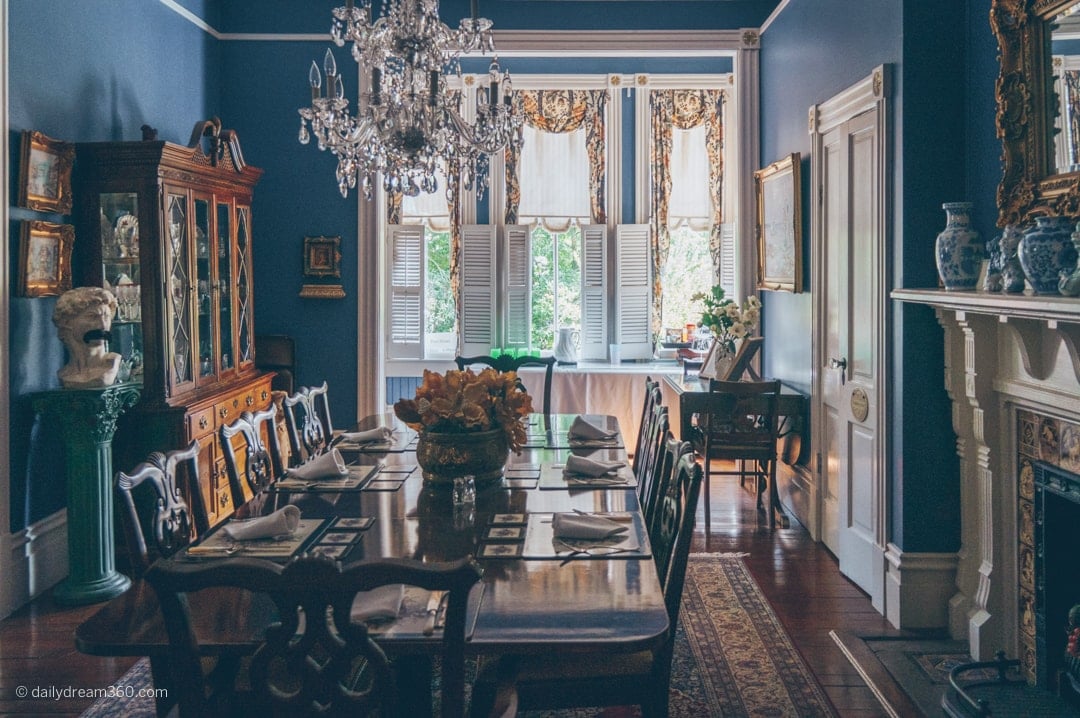 If you want to eat indoors, breakfast will be served at the dining room table. Coffee is available on the table next to the table all morning.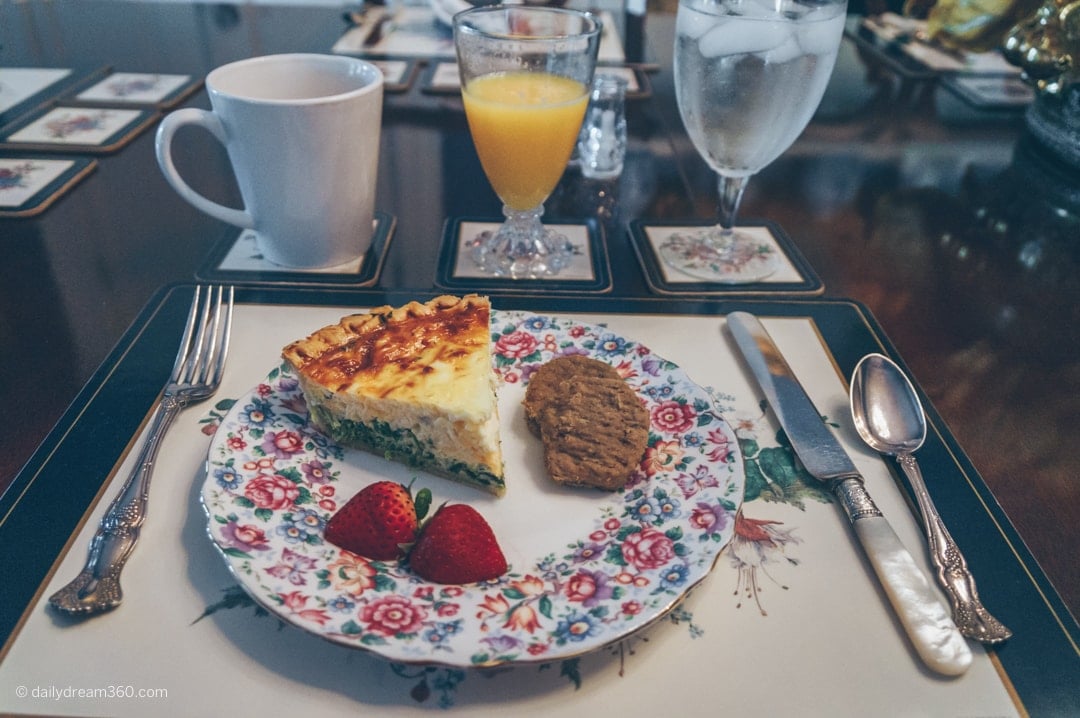 Don't Miss the 5:00 – 6:00 Happy Hour
One of my favourite parts of staying at the Fairbanks House was the little meet and greet with the other guests at 5:00 every day. Over a cocktail and some nibbles, we browsed through Theresa's restaurant book and talked with other guests about where they ate and what they did on the island.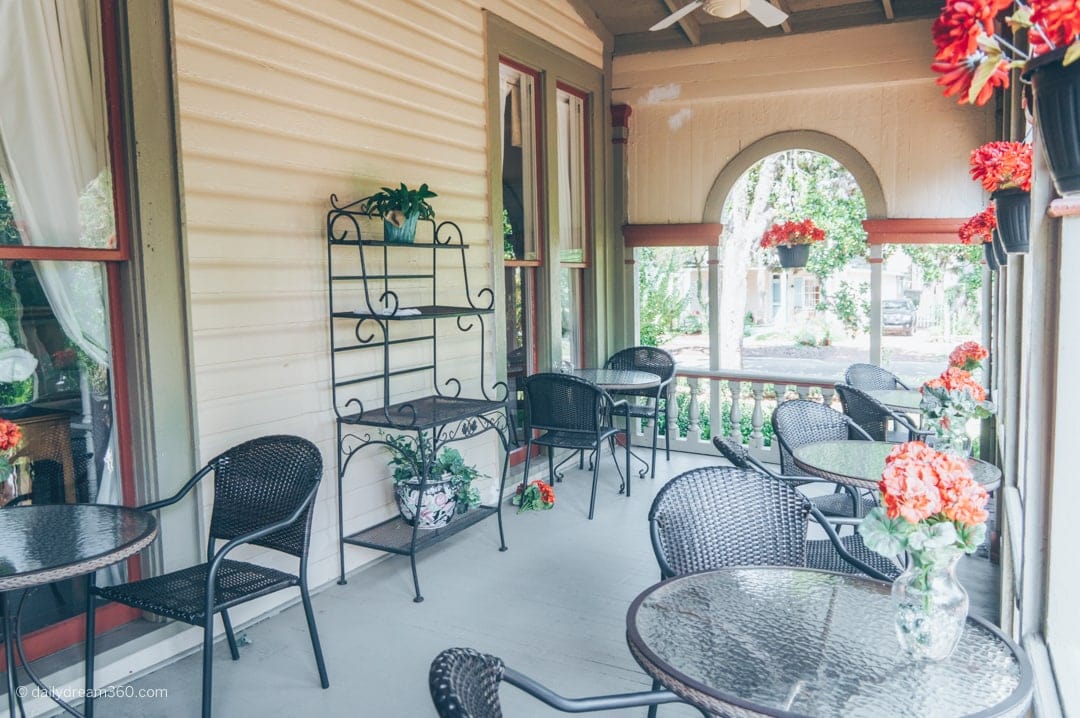 The Fairbank House Patio Seating
There is no shortage of places to hang out at The Fairbanks House. The front patio has some comfy chairs to lounge at.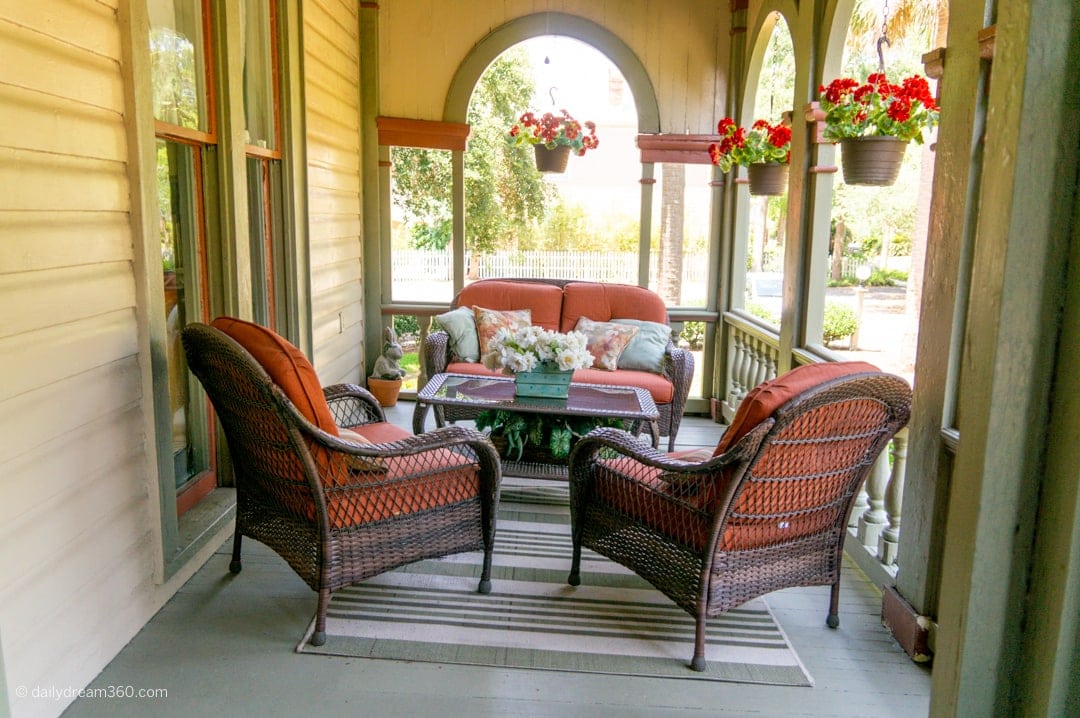 The backyard of the house is like a little oasis. There are tables and chairs on a brick patio below the porch and a lovely pool area.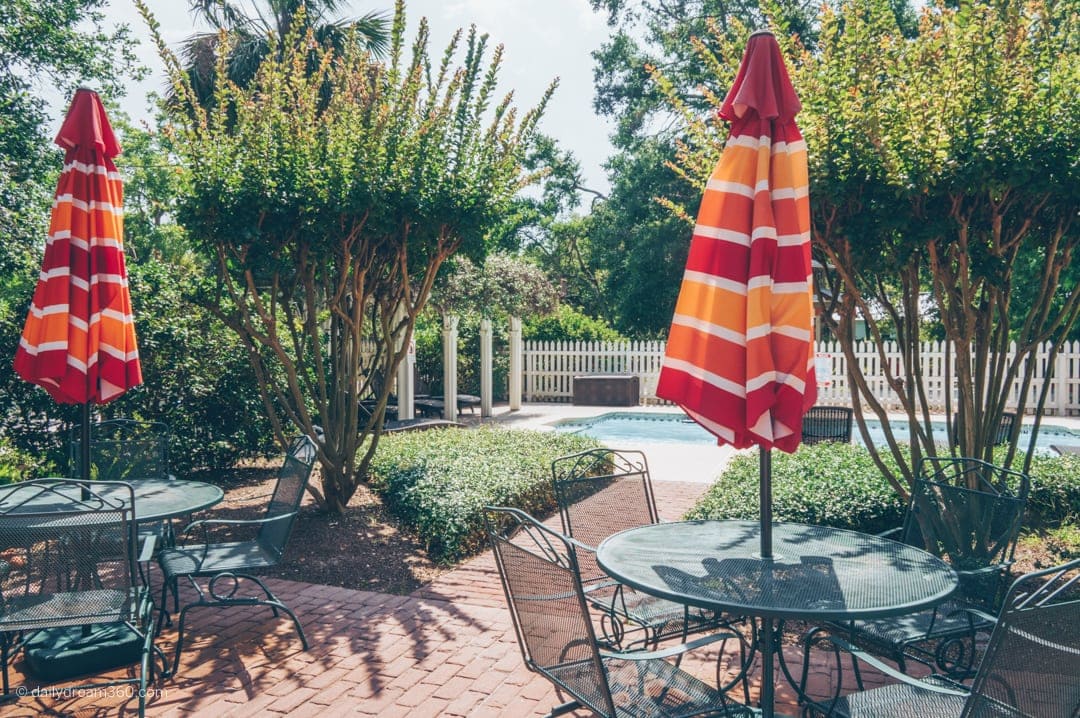 Breakfast is served on the side patio and deck in the morning if you wish to be outside. This is also a great spot to do some writing or read a book.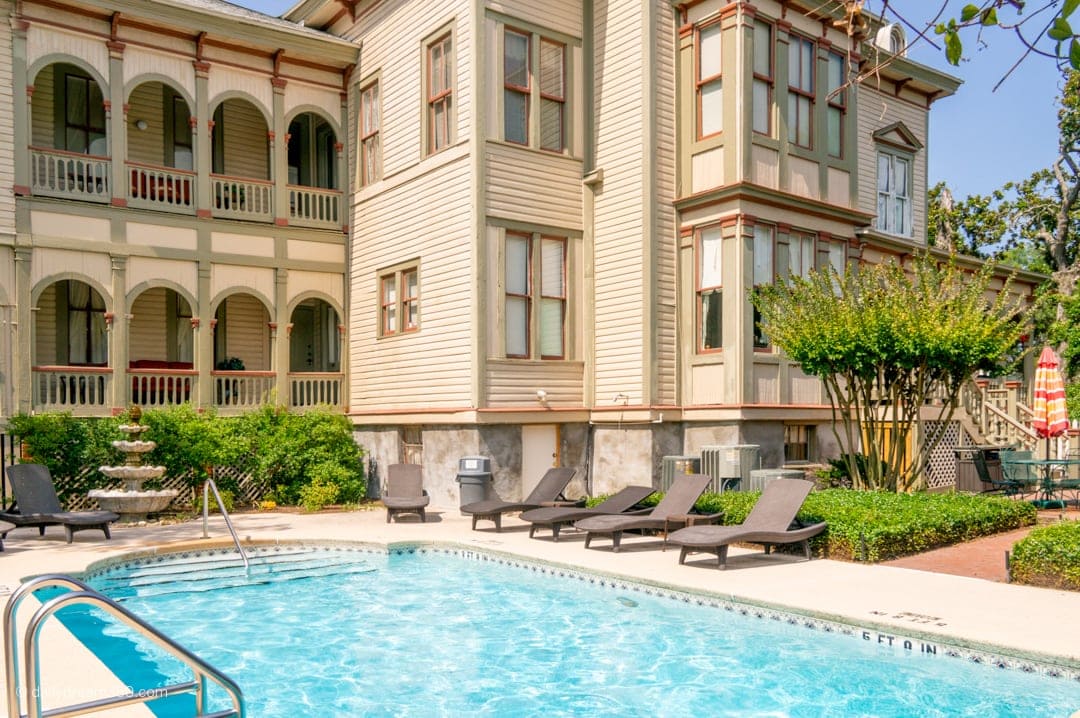 The Fairbanks House Pool Area
I was a little giddy to learn the B&B also had a pool. We spent the mornings at the beach and then cooled off in the afternoon with another swim. There are pool towels and deck chairs in both shade and sun around the pool.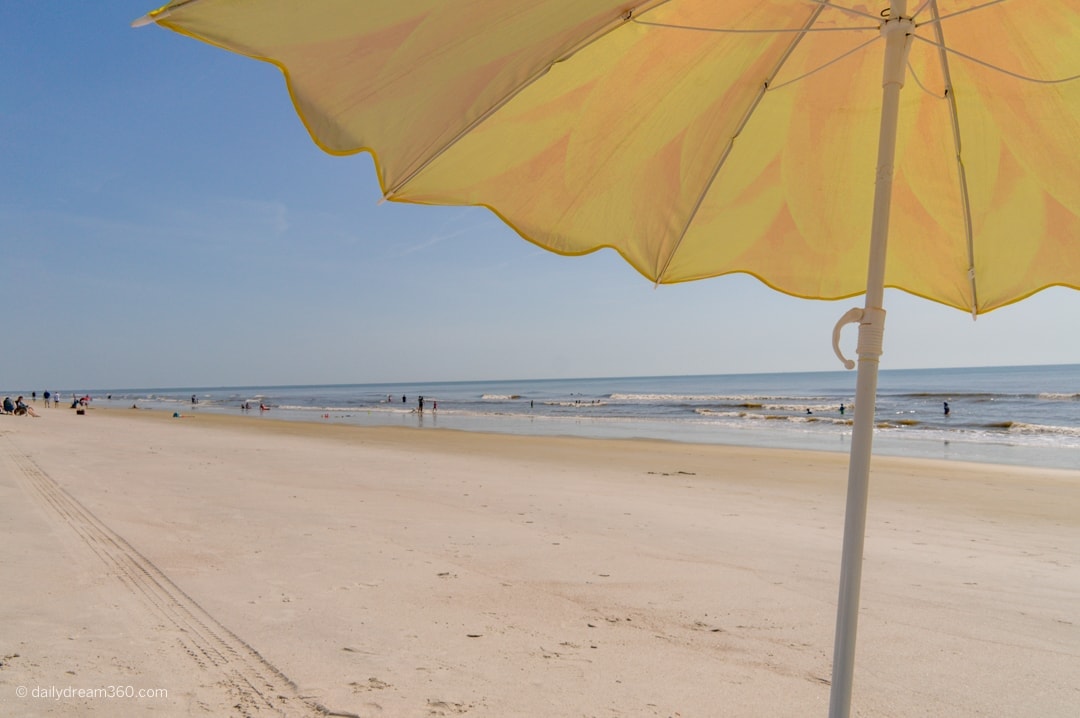 Going to the Beach – Grab a beach chair and Umbrella
In keeping with Theresa and Bill's hospitality expertise they also have everything, you need to hit the beach. They have bikes, individual towels, beach umbrellas and chairs you can take to the beach which is a short 5-minute drive from the house. There is plenty of free parking at the beach making it super convenient to drive over to.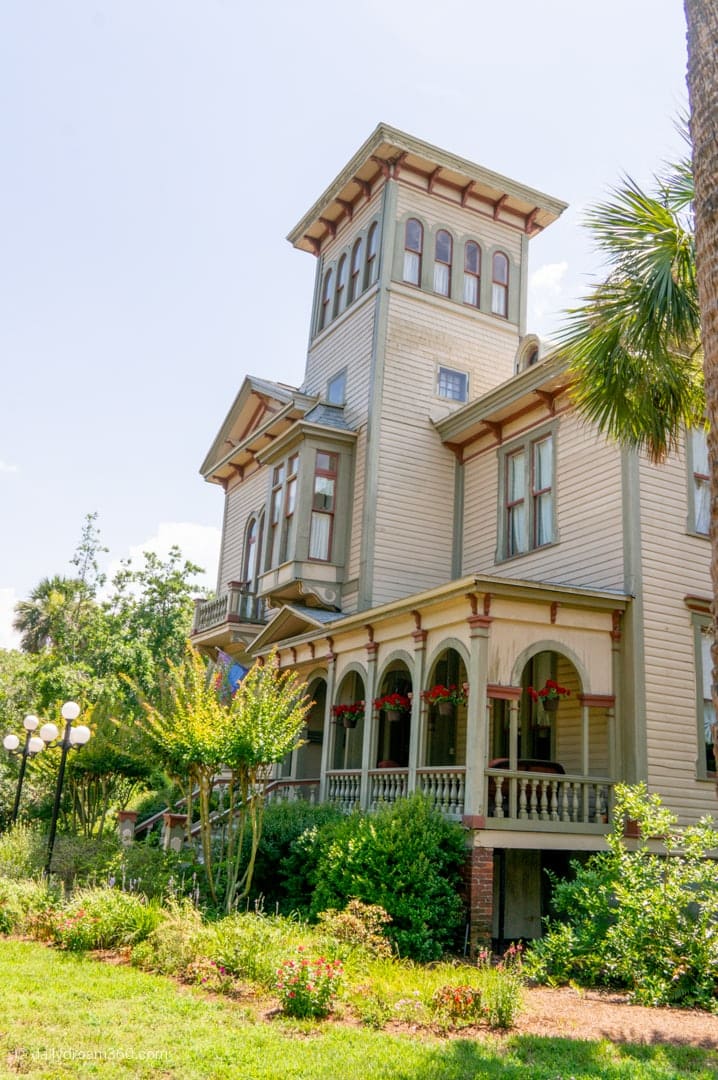 Special Packages for Couples and Girls Getaways
Be sure to keep an eye on special getaway packages on The Fairbanks House website. There are visits themed at romantic escapes and girlfriend getaways. Theresa will be more than happy to help you plan the perfect trip to Amelia Island with her recommendations.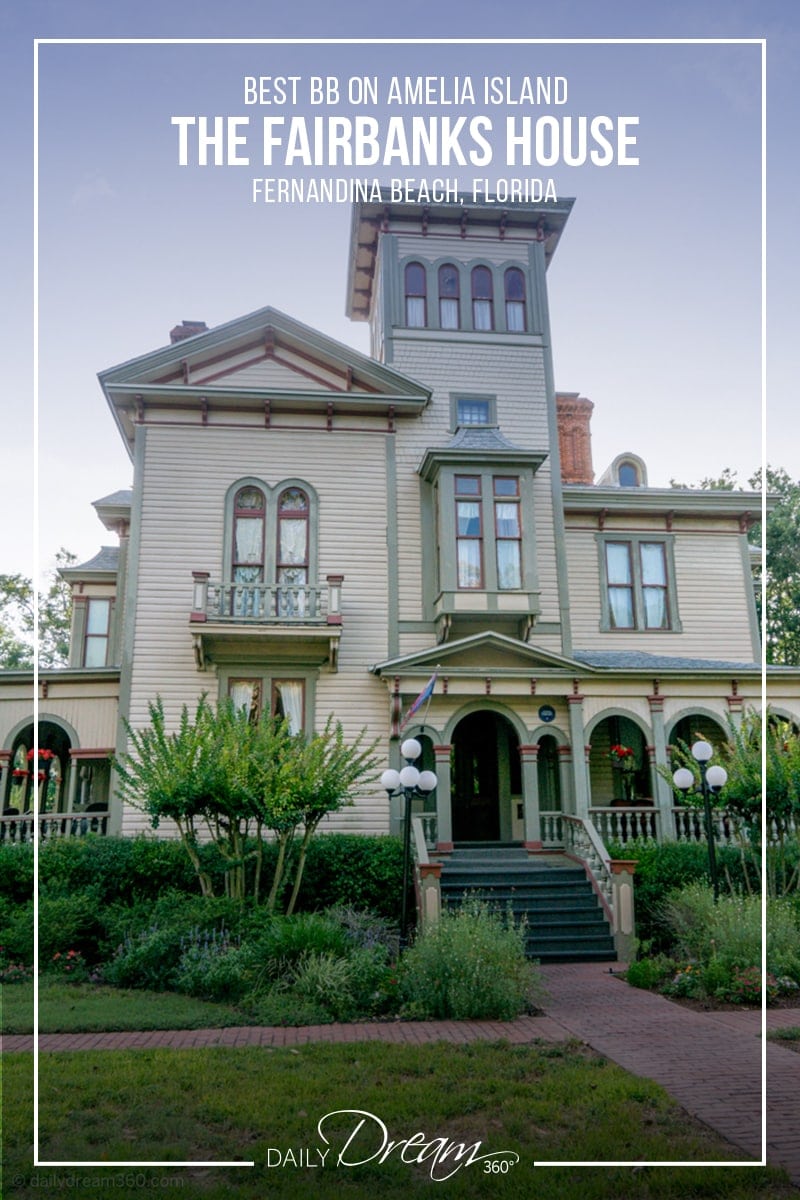 Plan a Northeast Florida Roadtrip
Discover more of Northeast Florida just a short1.5-hour drive from Jacksonville Airport!
Travel assistance provided by Visit Florida and Visit Amelia Island on a press trip that included a vacation prize won at a media event and a media rate from The Fairbanks House.