This article may contain affiliate links. Clicking on or purchasing products we recommend through a link may earn a small commission. Read our disclosure and privacy policy page for details. *COVID-19 TRAVEL ALERT – Travel recommendations offered on this site are not to encourage you to travel against travel advisories.
As there was no shortage of amazing places to eat during our vacation in St. Augustine, I thought I would run through some of the places we visited during our trip. There are so many more great places but here are my suggestions on where to eat in St. Augustine Florida. Warning this post is filled with mouthwatering food shots!
Restaurants in St. Augustine, Florida
Michael's Tasting Room
This family-run restaurant is perfect for casual, fine-dining. The menu changes seasonally as its food ingredients are sourced locally. The restaurant features Latin-inspired cuisine paired with a collection of great wines and craft beers.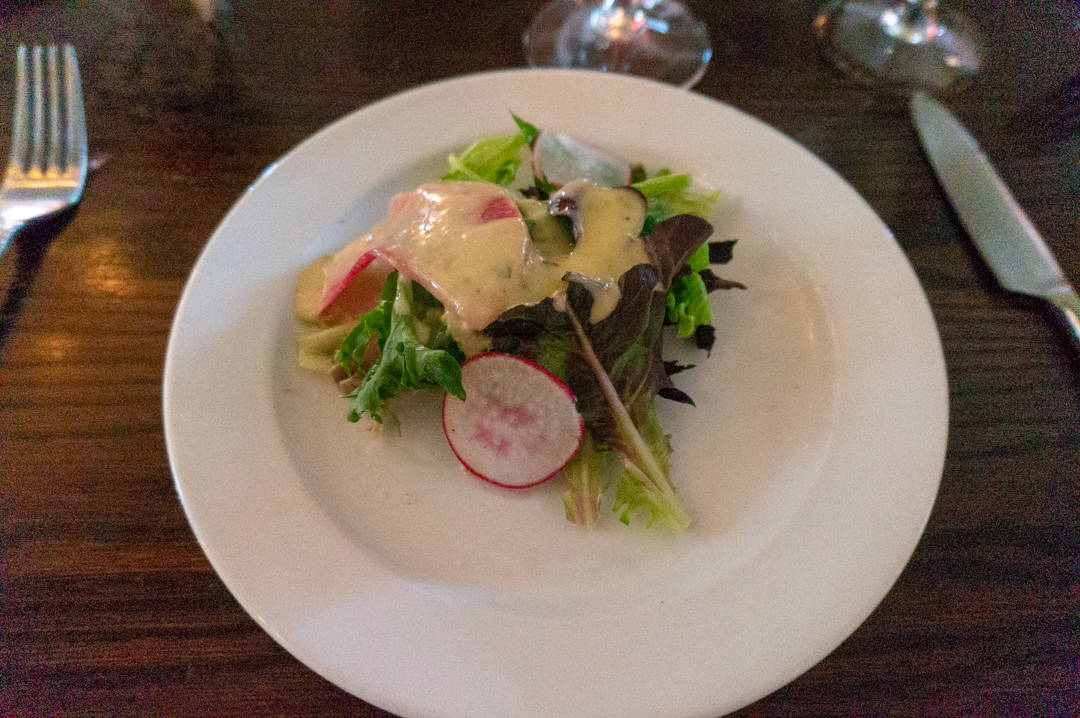 From the very first sip of peach sangria, I was hooked. However, they have the most extensive wine cellar available, so I feel a bit bad I didn't indulge in wine. We started our meal with some pretty and delicious appetizers.
The hearty main dishes came, and I knew there would be no room for dessert. This is a restaurant you don't want to miss, so be sure to make a reservation. For more information visit Michael's Tasting Room website here.
Looking for a Healthy break during your trip to St. Augustine? Read More: Discovering the Benefits of Salt Therapy at the Salt Spa of St. Augustine

Catch 27
You can't visit Florida's Historic Coast and not eat seafood. Catch 27 had some amazing fresh fish to prepare for us and better yet they were more than able to accommodate my Keto requests! I had an amazing grilled snapper served on a bed of zoodles. For more information visit Catch 27's website here.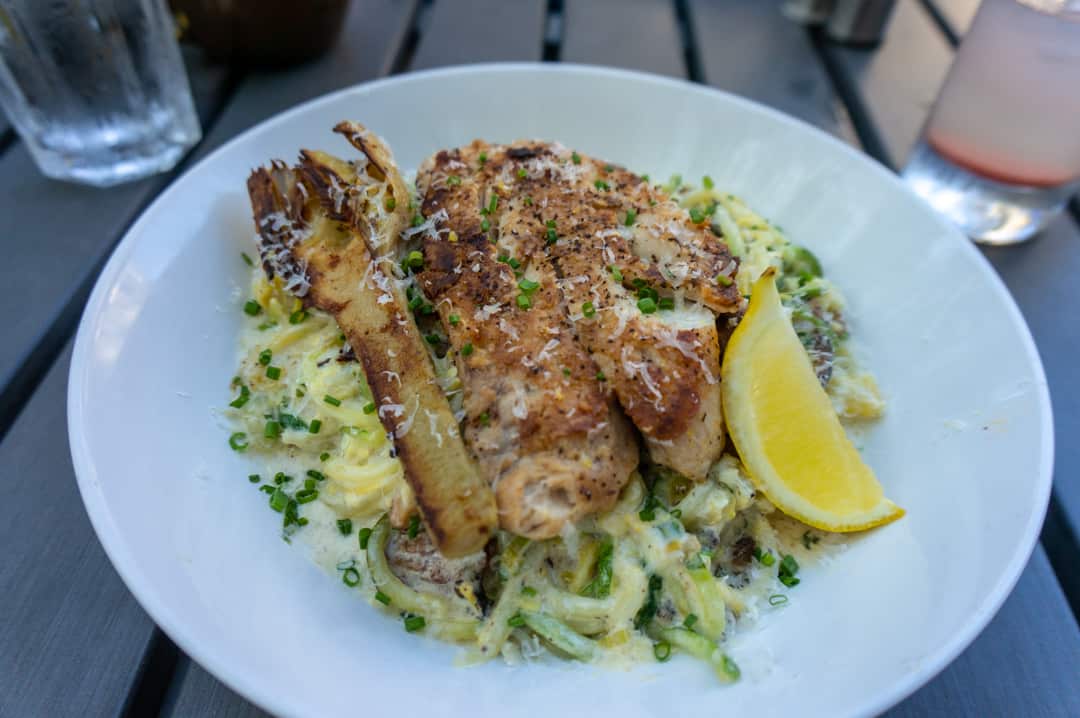 Ice Plant
Sometimes you find restaurants by accident. We had planned to have dinner at the Floridian which closes on Tuesday evenings, so instead, we made our way to the Ice Plant which was located around the corner from our Hotel.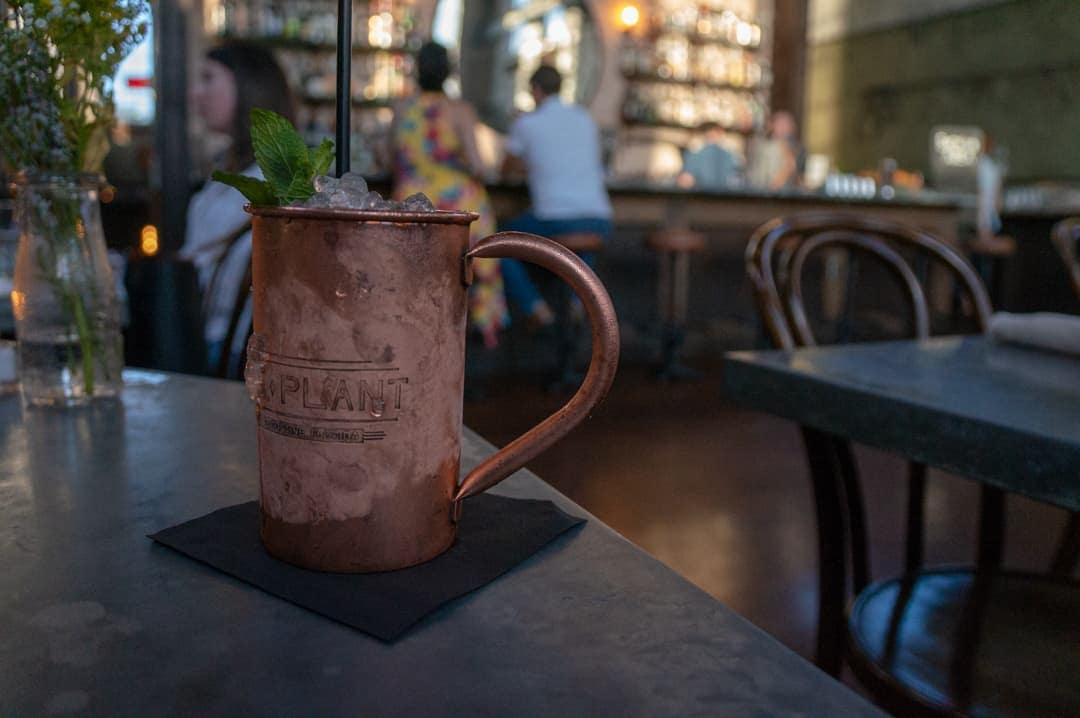 This modern bar and restaurant was built inside the old St. Augustine ice plant and featured delicious craft cocktails and yummy eats.
We had a Blue Crab Beignets to start, which our server recommended as the most popular dish. It did not disappoint.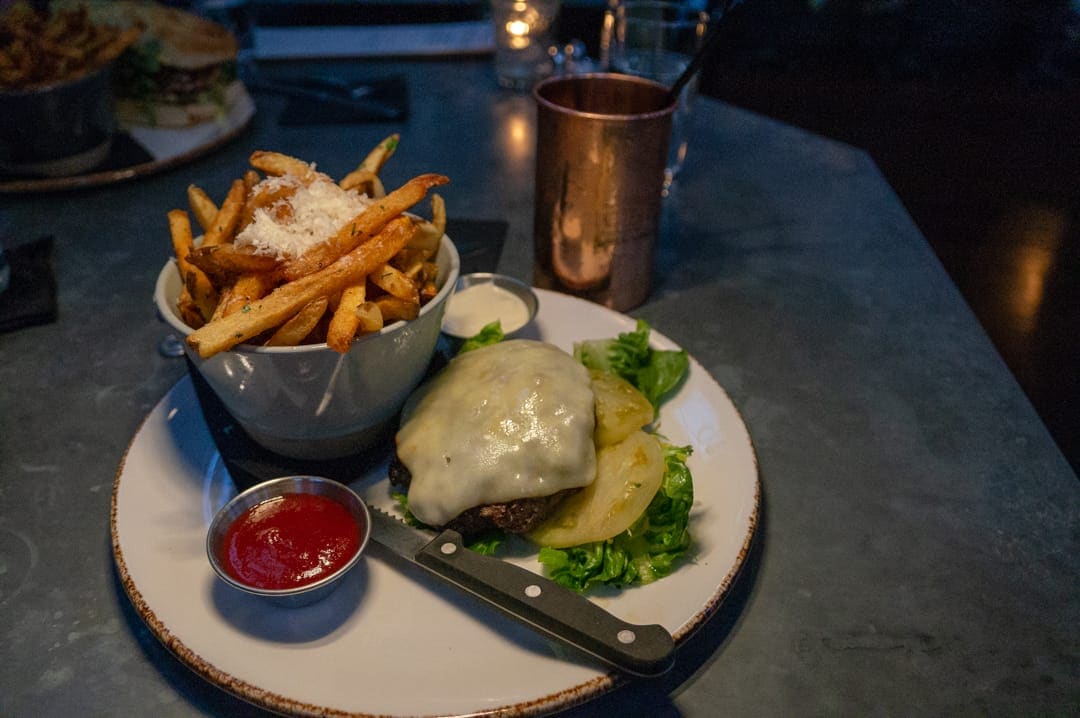 I caved and had a burger (without the bun) and some truffle fries for my main. It was delicious, as was this incredible peach dessert we all had to share. For more information visit the Ice Plant website here.
Maple Street Biscuit Company
While this is a chain type restaurant in the Florida area it was an awesome recommendation by our Uber driver for an early breakfast spot. I mean as a Canadian it is always nice to go somewhere that serves real maple syrup with breakfast! I have to confess I caved on Keto that morning when I saw their delicious biscuits on display!
Swillerbees Craft Donuts & Coffee Bar
I'll make this easy. If you like donuts, especially handcrafted specialty donuts, then you are going to love Swillerbees. If you are afraid to make the splurge, they have two sizes of donuts so you can get a mini and not feel guilty about it.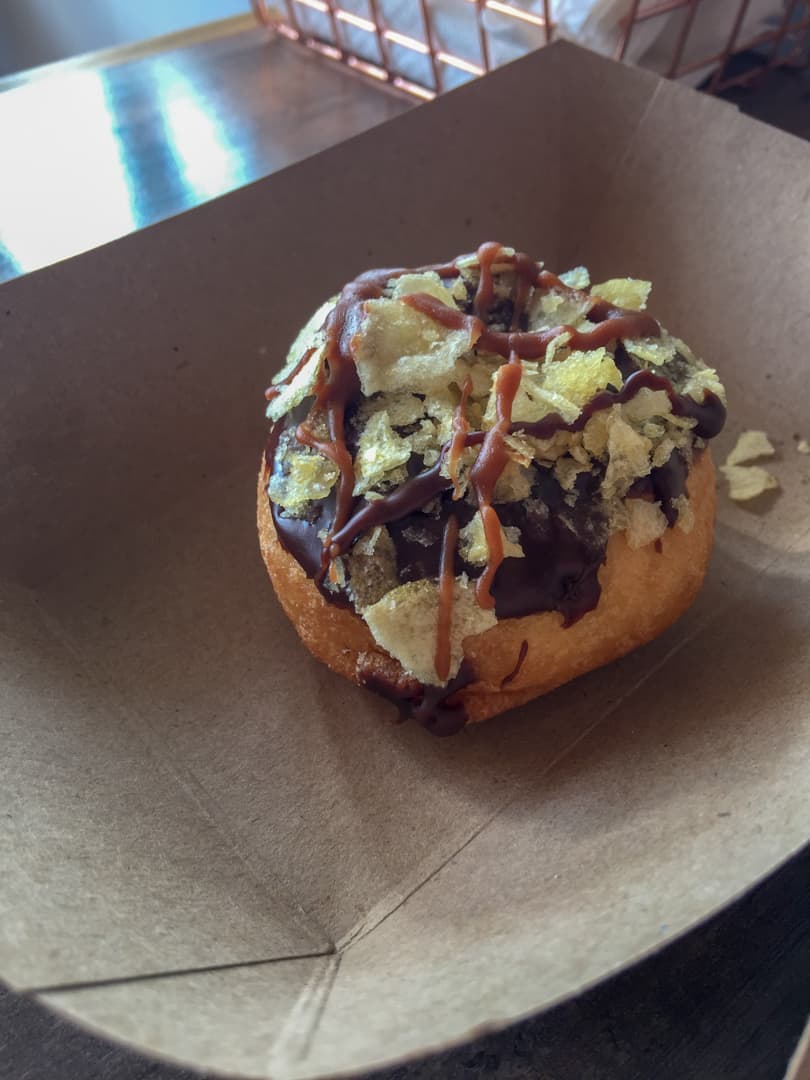 They had full size and these little bite donuts. They were all available in some cool flavours including Couch Potato above which was the perfect combination of salty and sweet.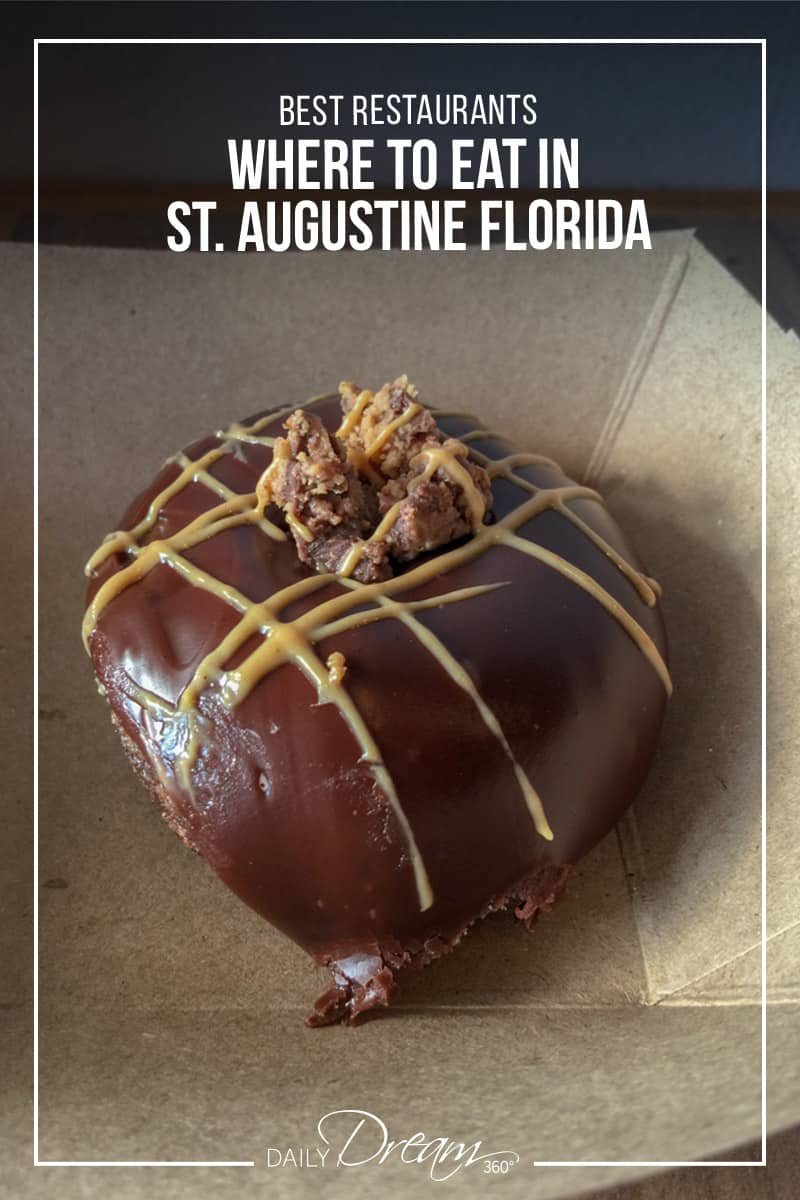 Hyppo Popsicles
Be sure to grab a Hypo popsicle as you browse the streets of St. Augustine. This became my favourite cold treat during my trip in Florida. These treats are made with real ingredients and available in too many flavours to mention this is a must have on a hot St. Augustine day.
Where to stay in St. Augustine
Plan a Northeast Florida Roadtrip
Discover more of Northeast Florida just a short1.5-hour drive from Jacksonville Airport!
Disclosure: Travel assistance provided by Air Canada, Florida's Historic Coast and Visit Florida on a press trip that was part of a 4-day vacation prize package. The opinions expressed in this post are my own.