This article may contain affiliate links. Clicking on or purchasing products we recommend through a link may earn a small commission. Read our disclosure and privacy policy page for details. *COVID-19 TRAVEL ALERT – Travel recommendations offered on this site are not to encourage you to travel against travel advisories.
I love summer road trips in Ontario. Every year I get in the car in search of new spots close to home. This summer on a girls road trip, I discovered the town of Dunnville Ontario in Haldimand County Ontario.
Southwestern Ontario is full of surprises!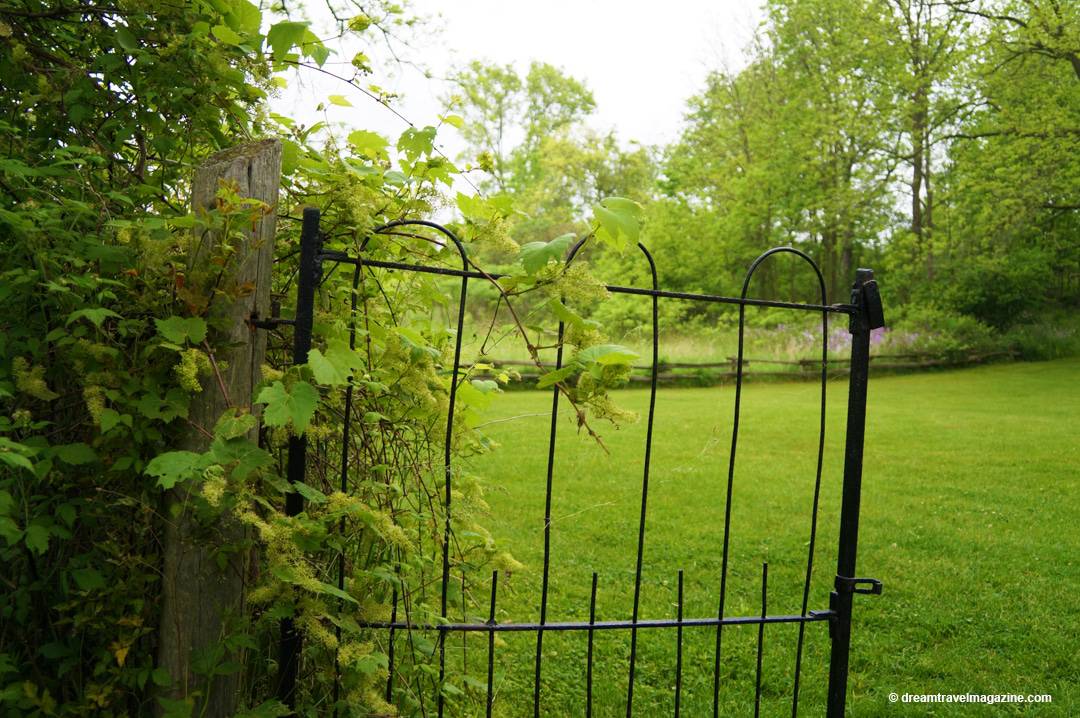 Haldimand County Ontario Location
Located about an hour from Toronto before Hamilton, Haldimand County Ontario is a gateway to Ontario's Southwest. The region includes the towns of  Dunnville, Cayuga, Caledonia, and Hagersville.
Things to Do in Haldimand County Ontario
Historical Attractions and Sites
Ruthven Park National Historic Site
My first stop in Haldimand County was Ruthven Park a National Historic Site. With over 1500 acres of land sitting on the Grand River, it is a great place for bird watchers, trail hikers, and a favorite enthusiasts.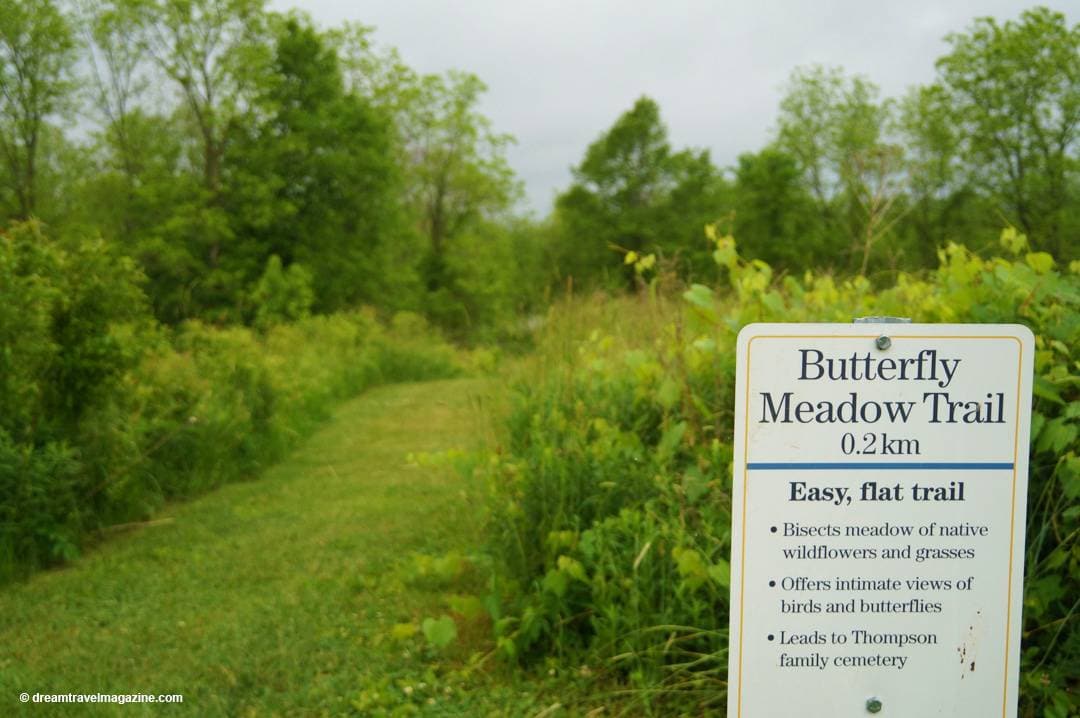 On the land are doughnuts hiking trails and nature conservancy features. Nature lovers are free to wander the grounds and trails.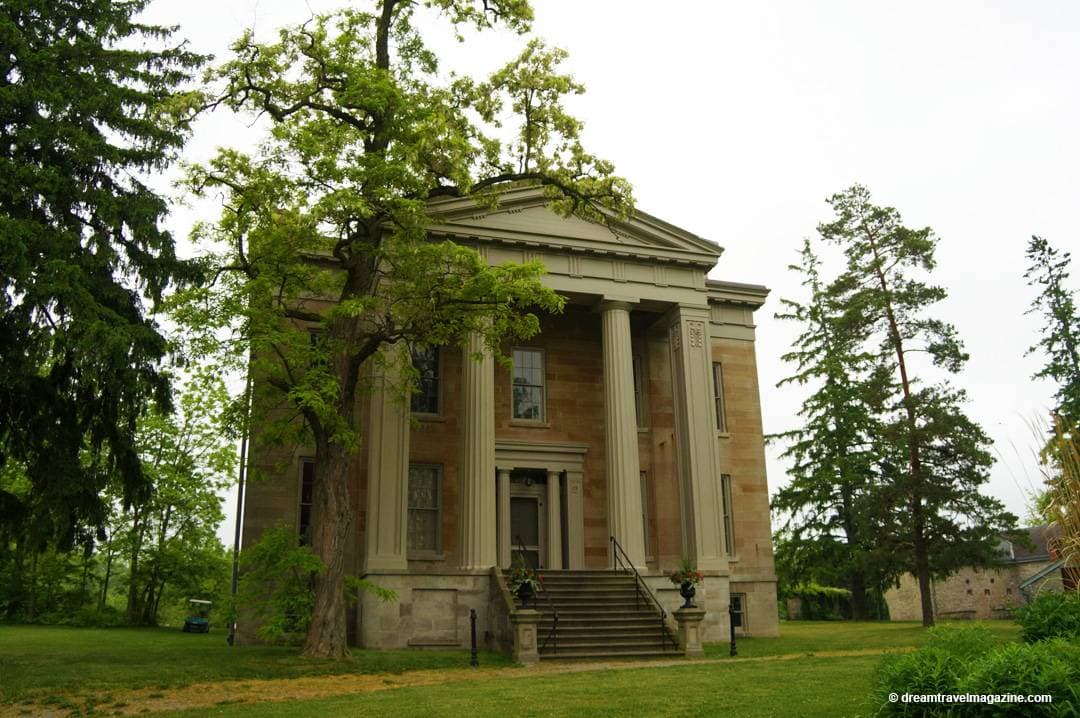 The land was owned by 5 generations of the Thompson family from 1845-1993 and features this mansion which is stilled filled with all the original family furnishings. We had a tour of the mansion which I will be sharing in a future post.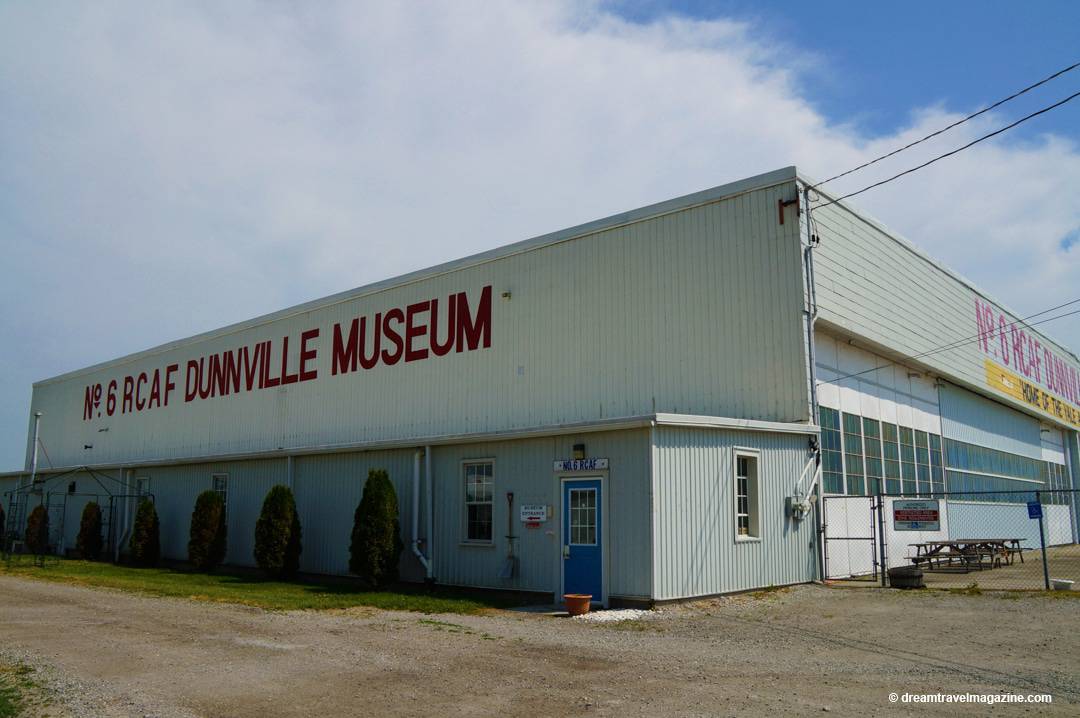 No. 6 RCAF Dunnville Museum.
Another cool stop on my road trip was the No. 6 RCAF Dunnville Museum. It is one of the few remaining bases from the Royal Canadian Air Force's (RCAF) British Commonwealth Air Training bases.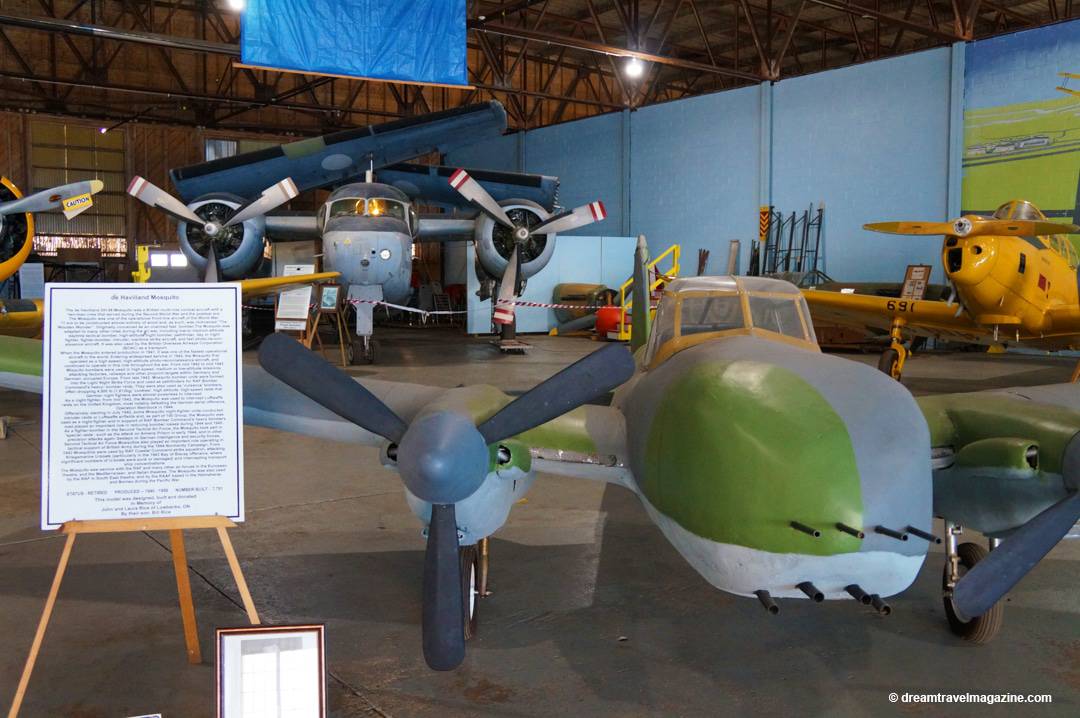 Dedicated the more than 2,500 men and women who served at the school from 1940-1944. A museum filled with displays of pictures, artefacts, and memorabilia. There is also a large hanger filled with planes from that era. The museum is open on weekends.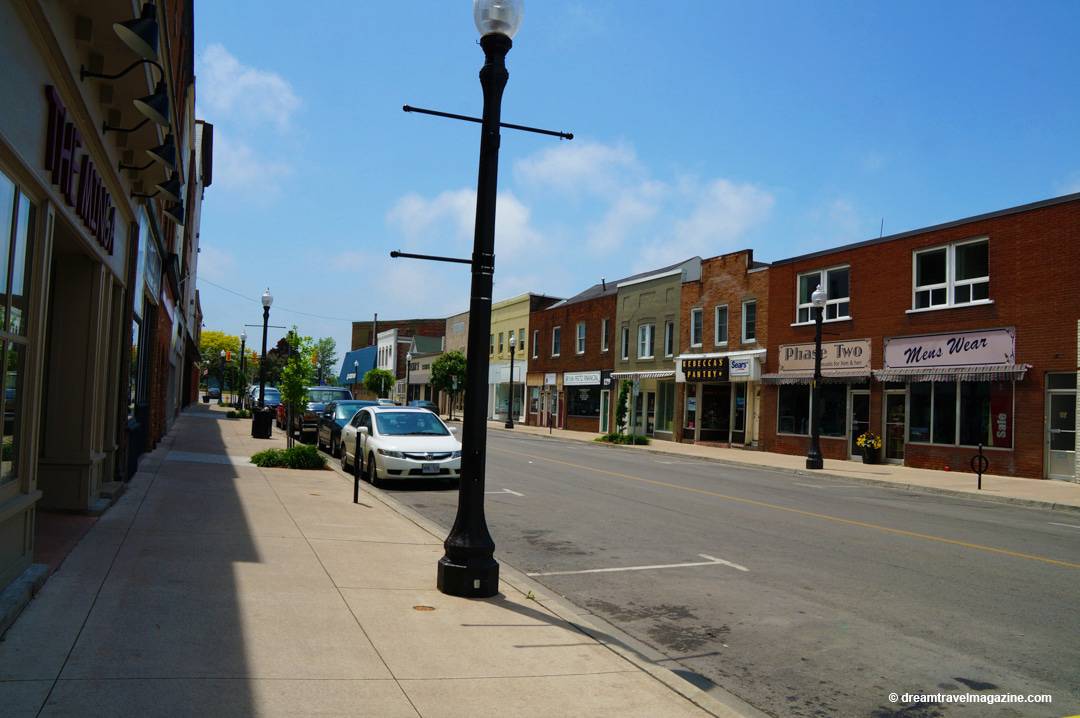 Shopping and Site Seeing
The town of Dunnville's main shopping strip is on Queen Street. The street is filled with local shops, cafe's and restaurants. Plan to visit Monday-Saturday when stores are open, on Sunday many of the shops and stores were closed.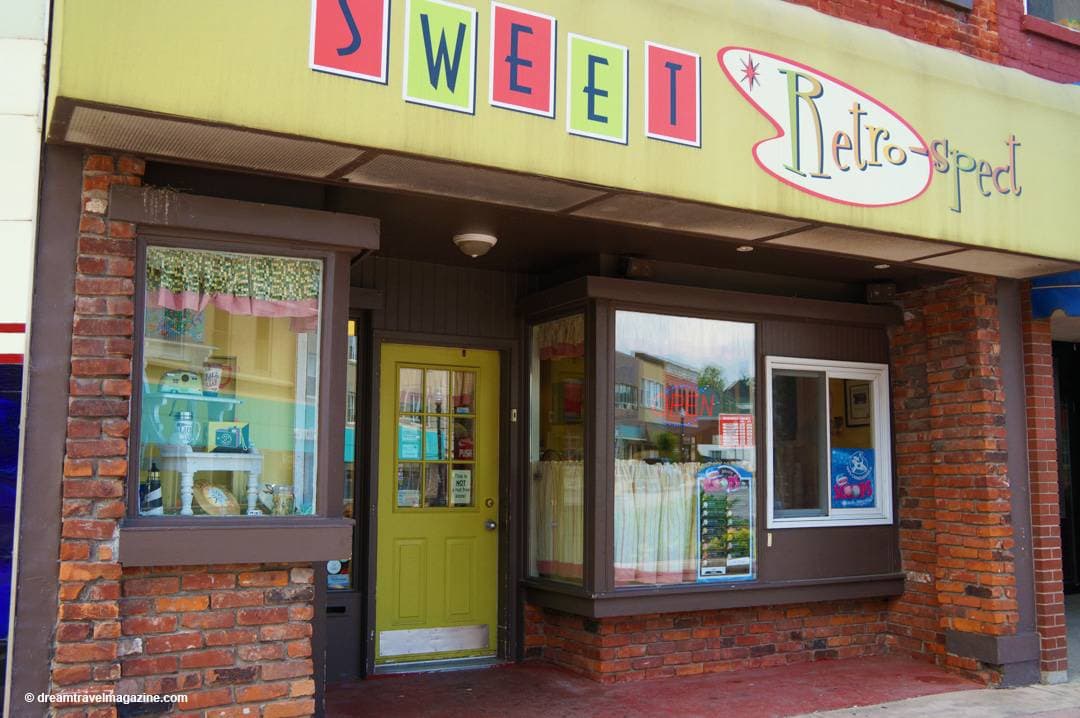 One store I just had to visit (and thankfully was open on Sunday) was Sweet Retrospect. Inside the store was filled with yummy treats from my childhood and many other fun treats and collectables.
The moment I opened the door, I was hit with this amazing smell of kettle-cooked popcorn mixed with chocolate and fudge. It was pretty amazing in there.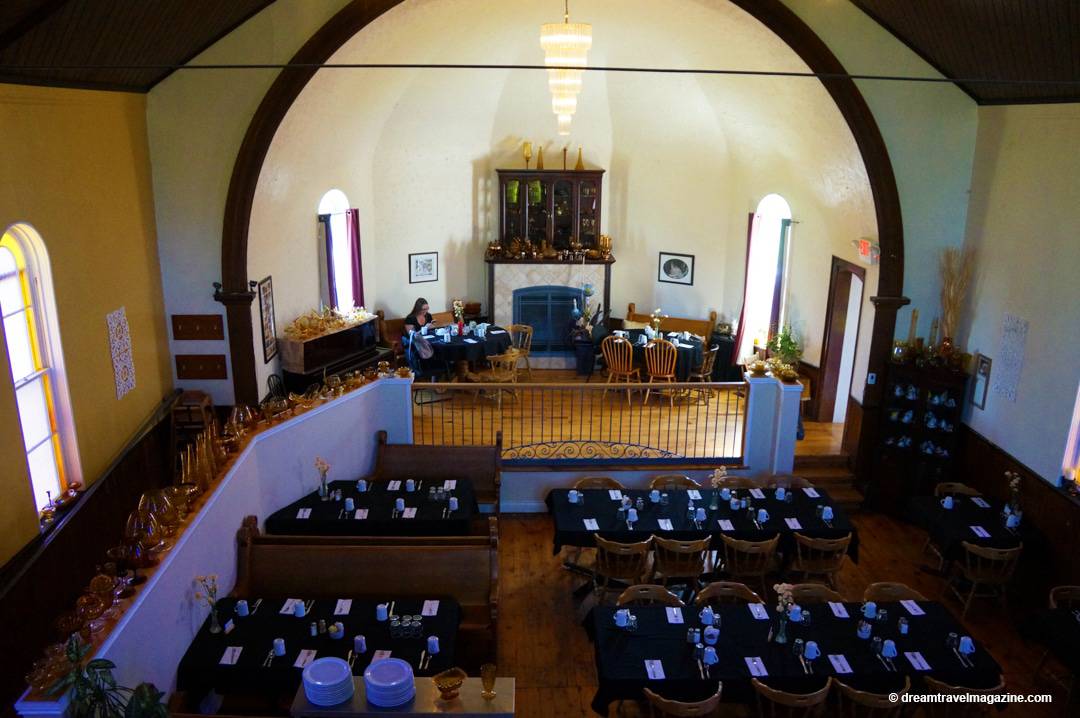 Where to Eat in Haldimand County
Shelly's Family Dining (Cayuga)
Located in a restored 112-year-old Church, this is a popular restaurant for locals. We stopped here for breakfast, but Shelly's serves up lunch and dinner as well.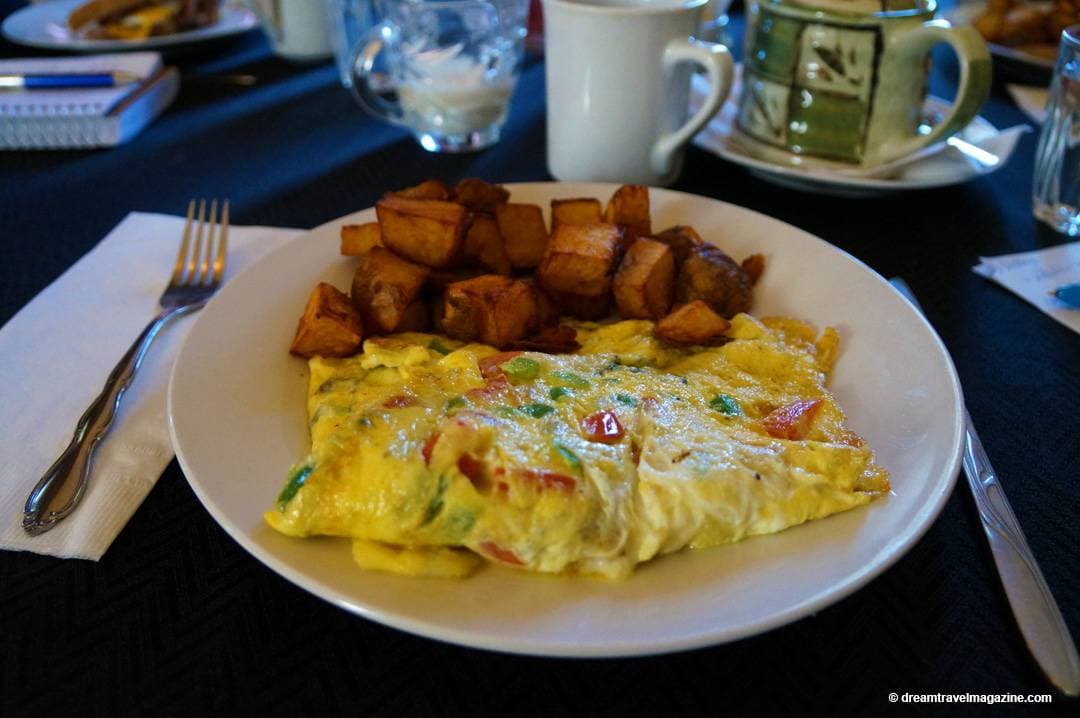 Be sure to ask about the homemade doughnuts. Like all the food here,  these cinnamon doughnut holes were made fresh and came out all hot and gooey. They are not on the menu – it's a secret menu item!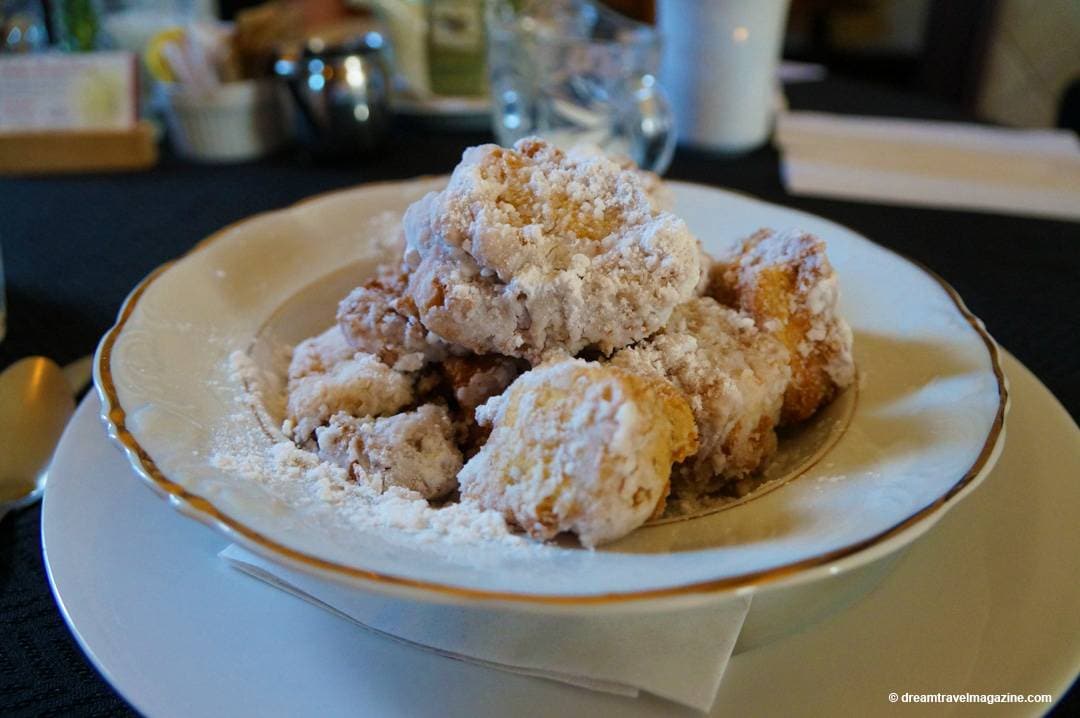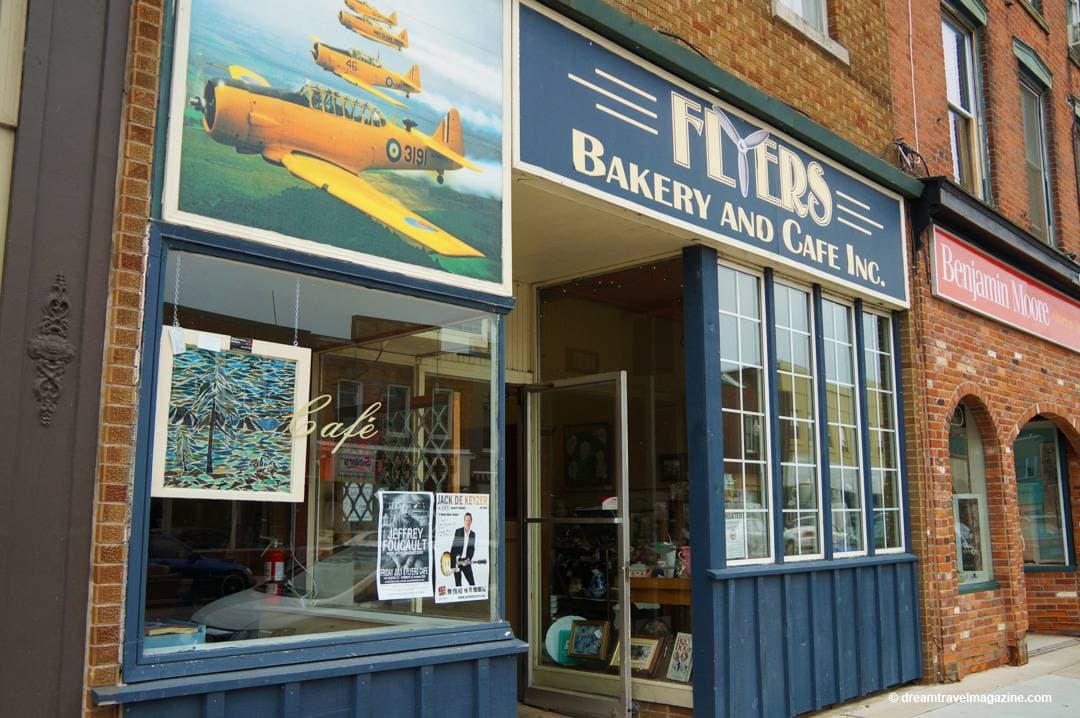 Flyers Bakery and Cafe (Dunnville)
If you roll into Dunnville Ontario on a Sunday, you should know most of the town is closed. Flyer's Bakery and Cafe is open but only serves breakfast on Sunday's. A favourite local spot, and I will be writing a full review of it shortly.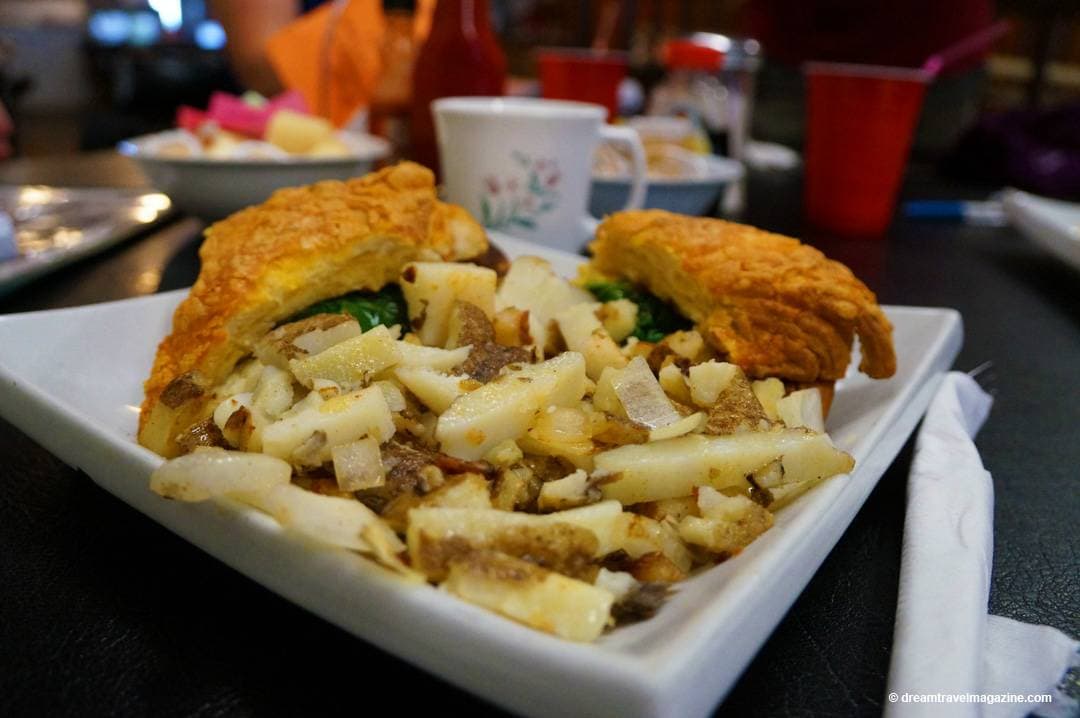 A cool stop whatever day you walk into it as the entire restaurant is covered with local artwork, paintings, and crafts. They even have a commitment to source their produce and staples locally.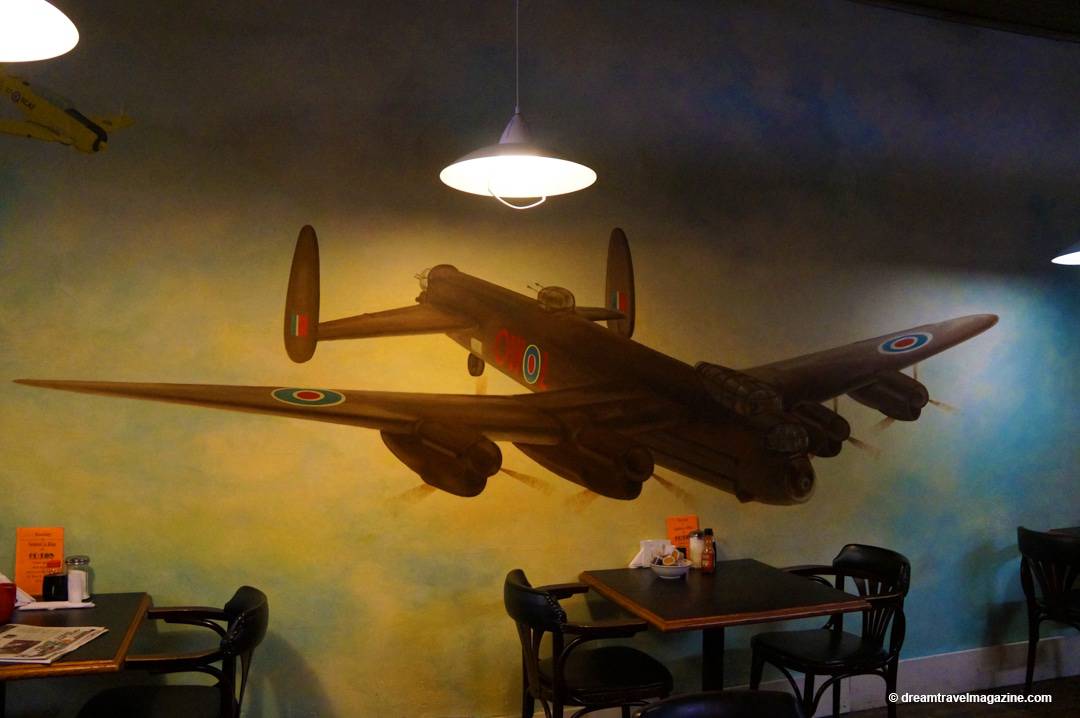 Debbs Cuisine (Dunnville)
One of the things I love about Ontario's Southwest region is the casual fine dining restaurants I keep finding along the way. I have another new favourite to add to my growing list: Debbs Cuisine.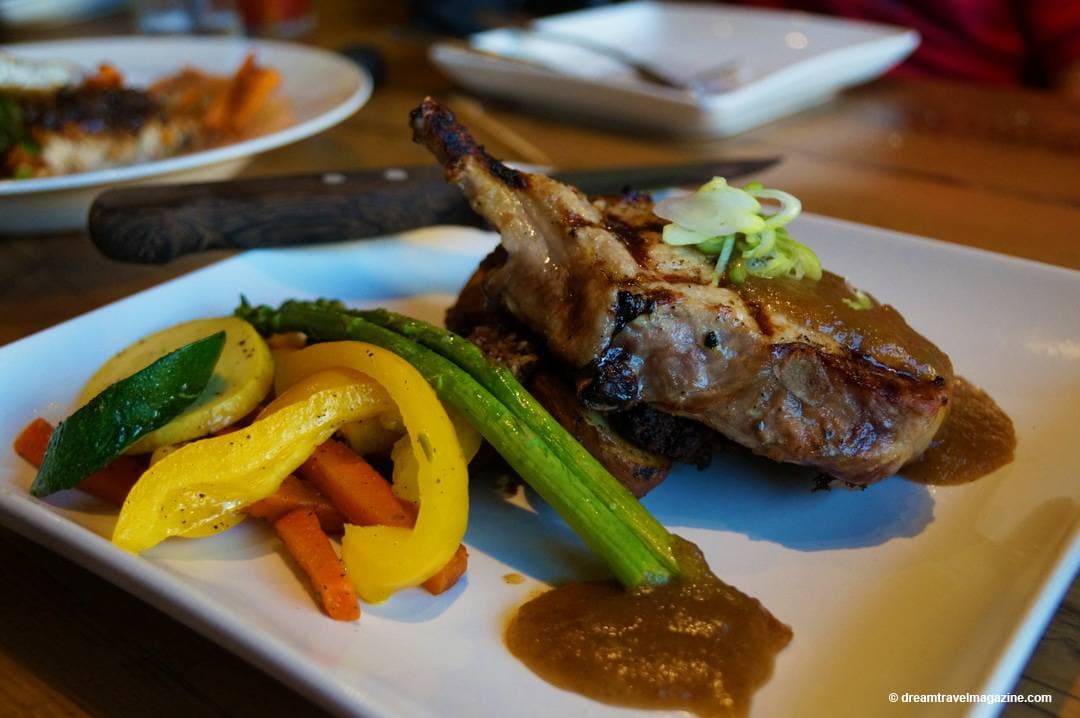 A full review of Debb's Cuisine on Queen is available here, but let's just say if you are walking into this restaurant be sure to walk in with an empty stomach. You will want to try everything.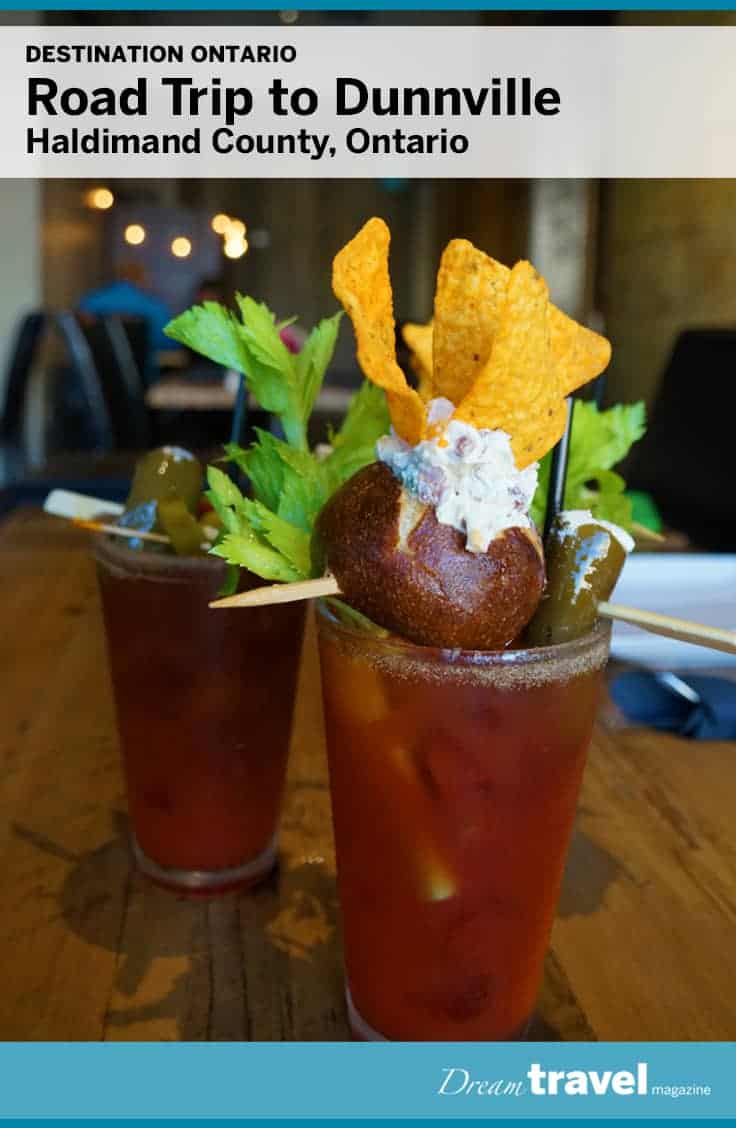 Where to Stay in Haldimand County
I have already gushed about my first glamping experience at Oakwood Escape. Located 15 minutes from Dunnville in the heart of Haldimand this is a perfect place to settle in for the night if you are staying in the region. The full experience can be seen in my post about Glamping at Oakwood Escape.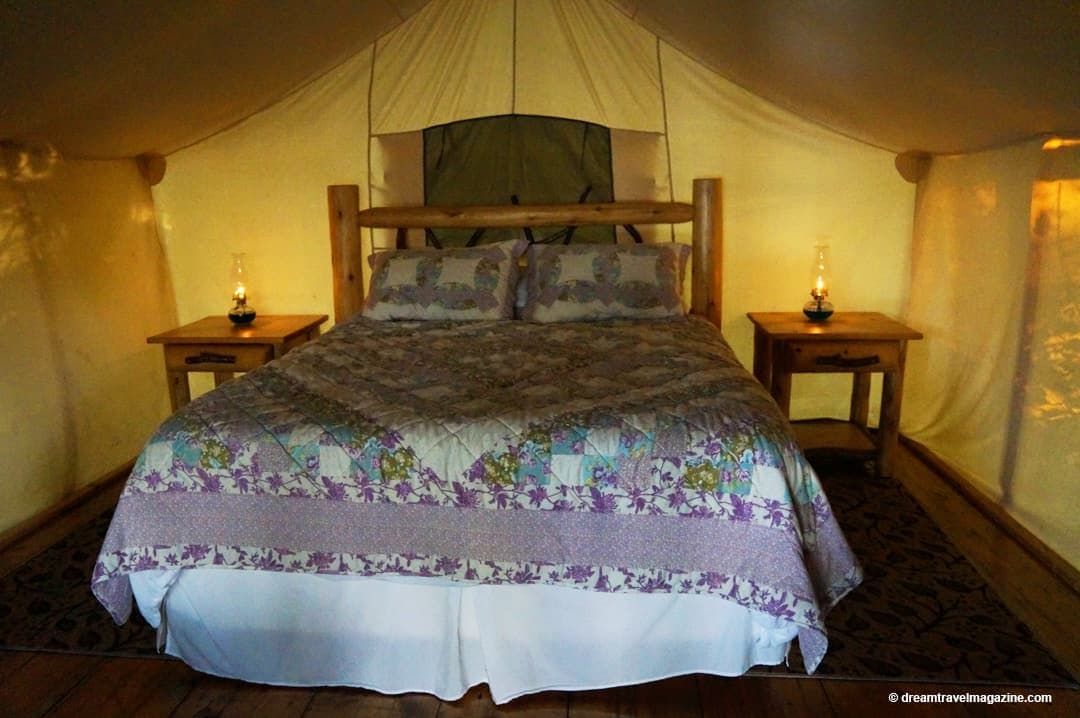 What I loved about Haldimand County Ontario where all the fun little secret gems I found along the way. From cool local restaurants, the amazing National Historic Park, an amazing fine dining experience, and my Glamping adventure … I loved all the fun discoveries so much. Can't wait to take another road trip to the region soon!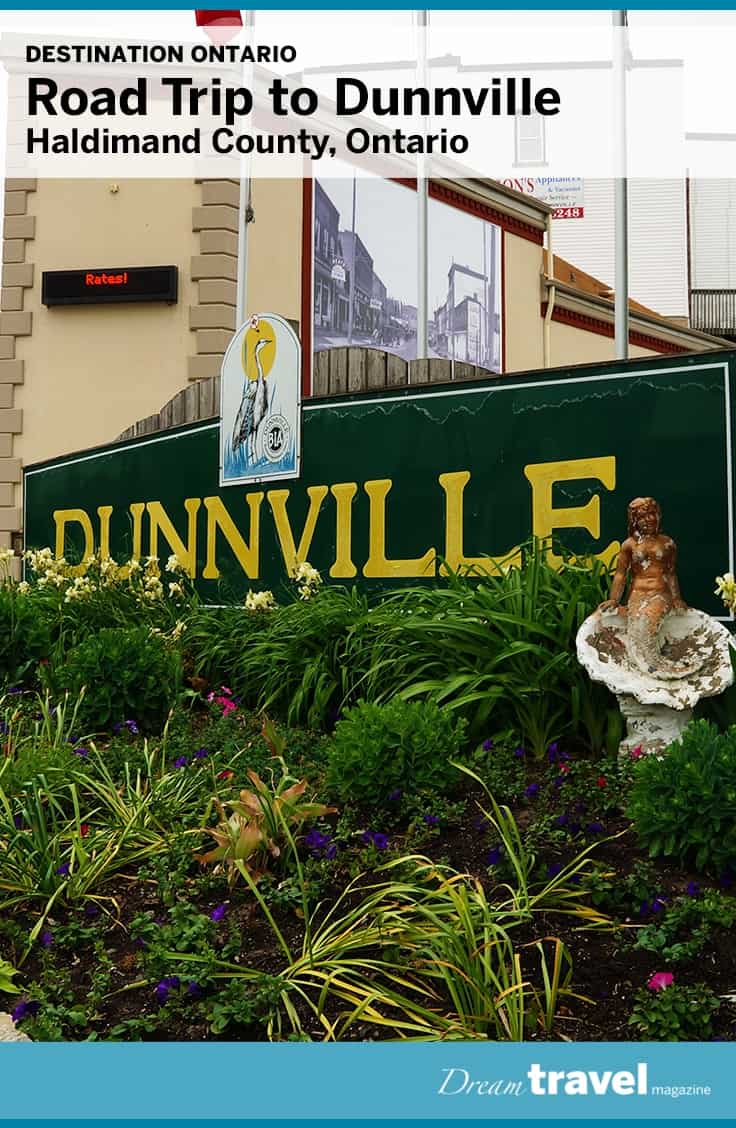 Travel assistance provided by Haldimand County Tourism and Ontario's Southwest, however, as always the opinions in this post are my own.