This article may contain affiliate links. Clicking on or purchasing products we recommend through a link may earn a small commission. Read our disclosure and privacy policy page for details. *COVID-19 TRAVEL ALERT – Travel recommendations offered on this site are not to encourage you to travel against travel advisories.
This was my first time in Alexandria. I was excited to stay at lovely little boutique style hotel. My first impressions of Morrison House: quiet, modern, lush and perfectly situated in the heart of Old Town Alexandria. I was looking forward to a little luxury getaway.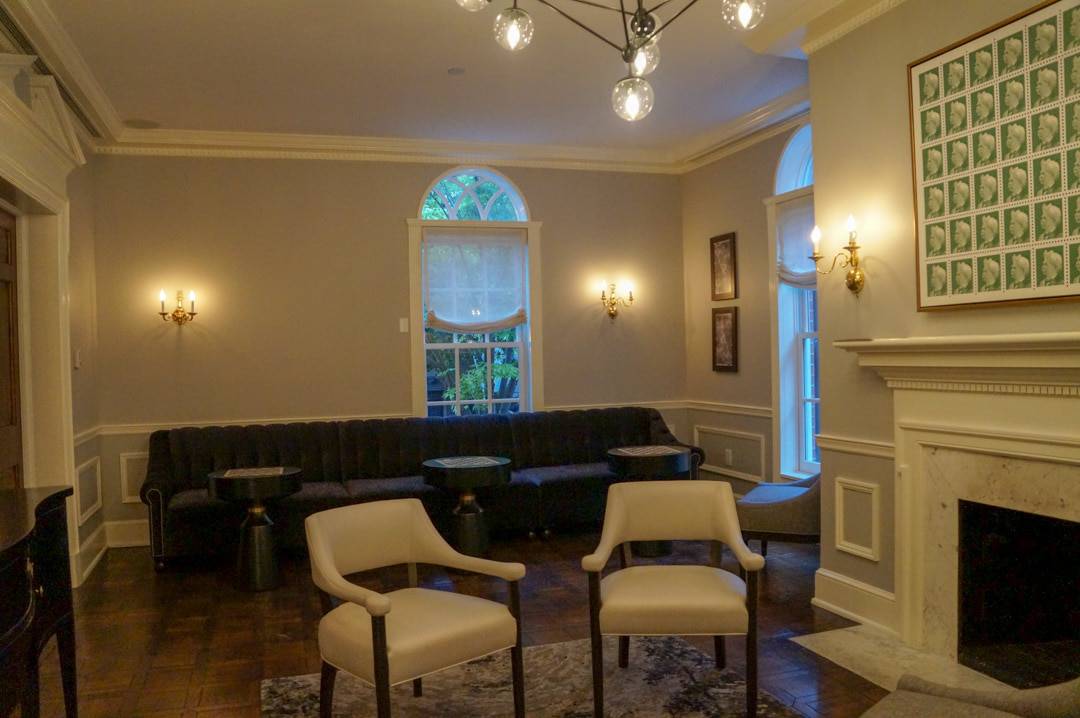 Morrison House Autograph Collection
Morrison House has been newly renovated and reopened to the public and features clean, modern decor. Walking into the lobby, there was a luxurious sitting room to one side and a bustling cocktail bar to the other.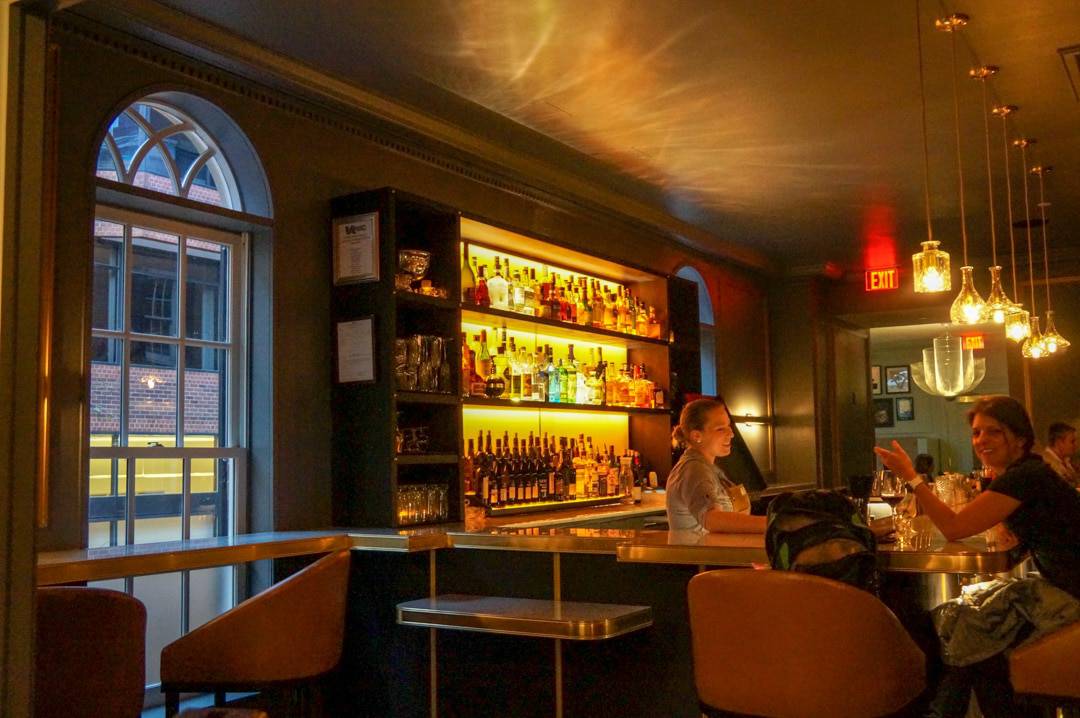 While I didn't have time to visit Ashlar Tavern and Cocktail Bar, they both looked cosy and inviting. The dining room only seats 32, and Chef Bobby Surdam created a casual fine dining menu and space that will appeal to every type of traveller.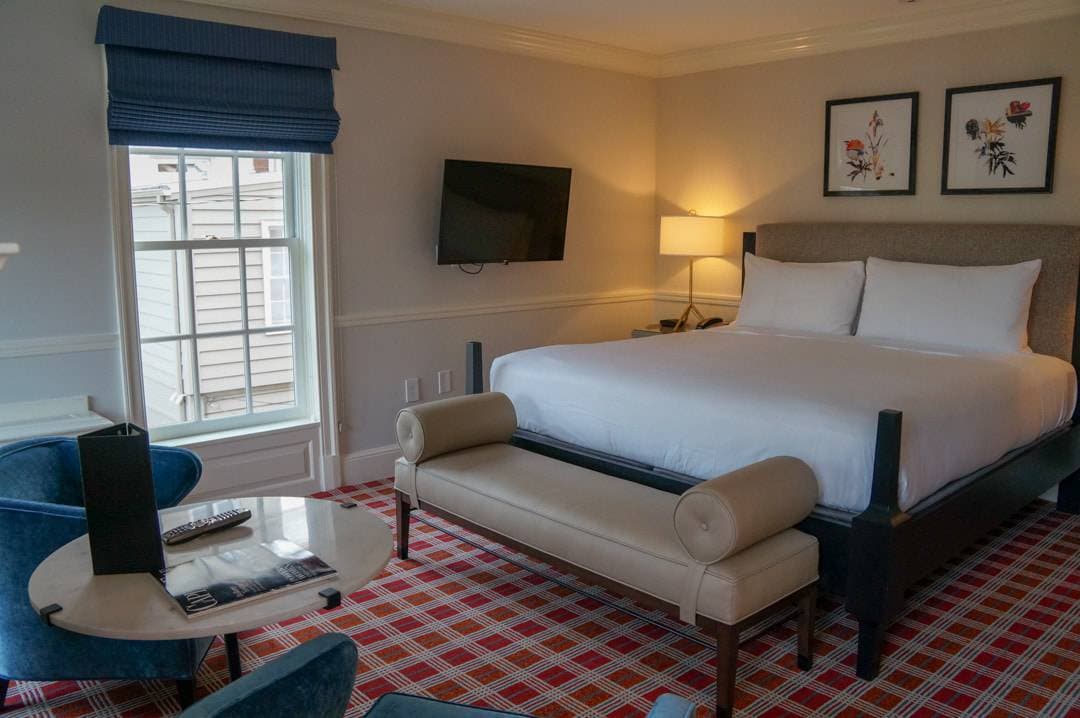 Morrison House Deluxe King
The Morrison House, Deluxe King suite, features a large king size bed which is the focal point of the room. As is often the case with boutique hotels, the place is small and intimate.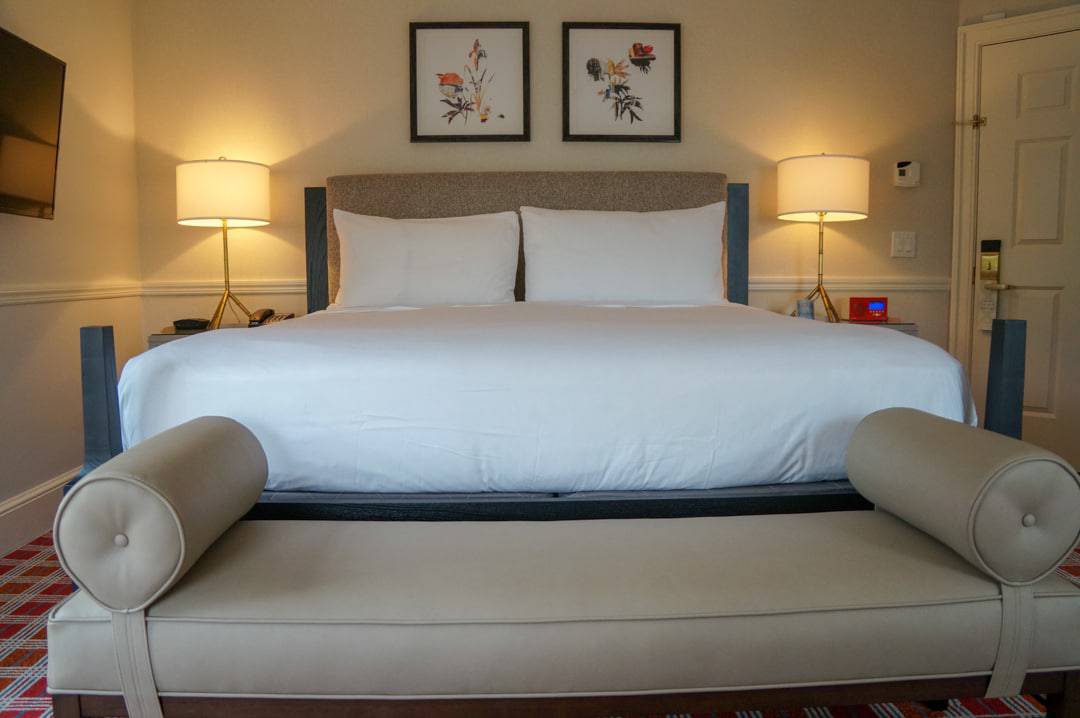 Despite its small size, no corners were cut when picking out the bed! A luxurious king size bed which was very comfortable. On the nightstands were a very old alarm clock radio (which had a bright screen and wasn't very useful in my opinion), two bedside lights and a charging station.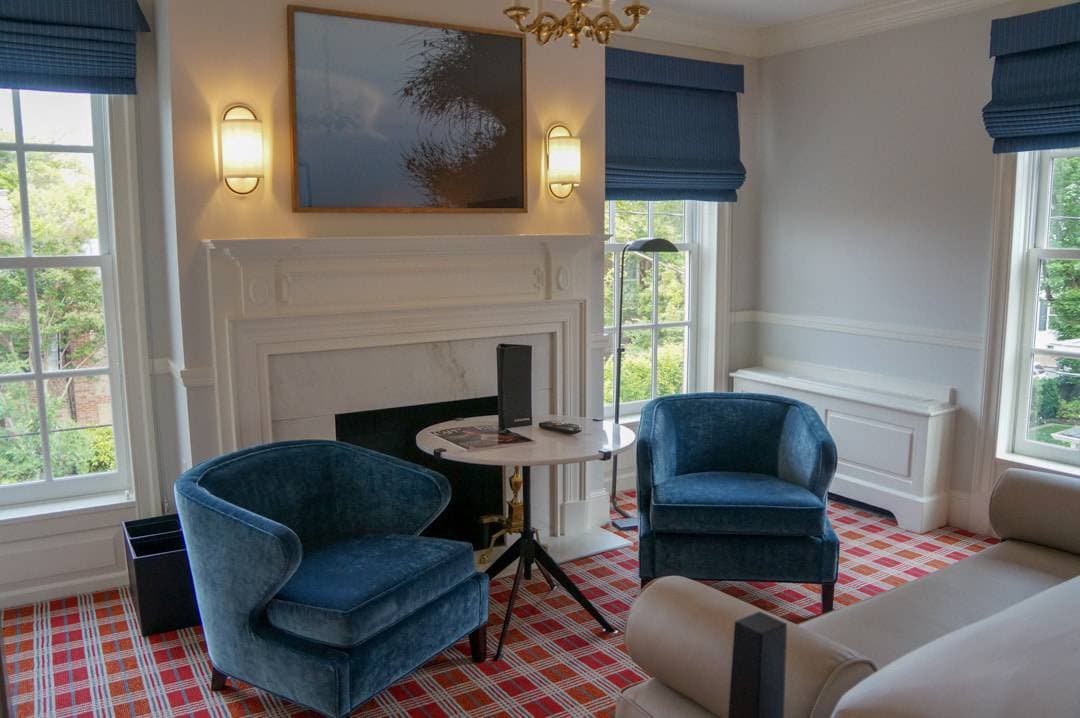 Aside from the colourful carpet, there were two chaise chairs and a small table for lounging. Along the wall was a wardrobe which housed a yoga mat, umbrella and robe.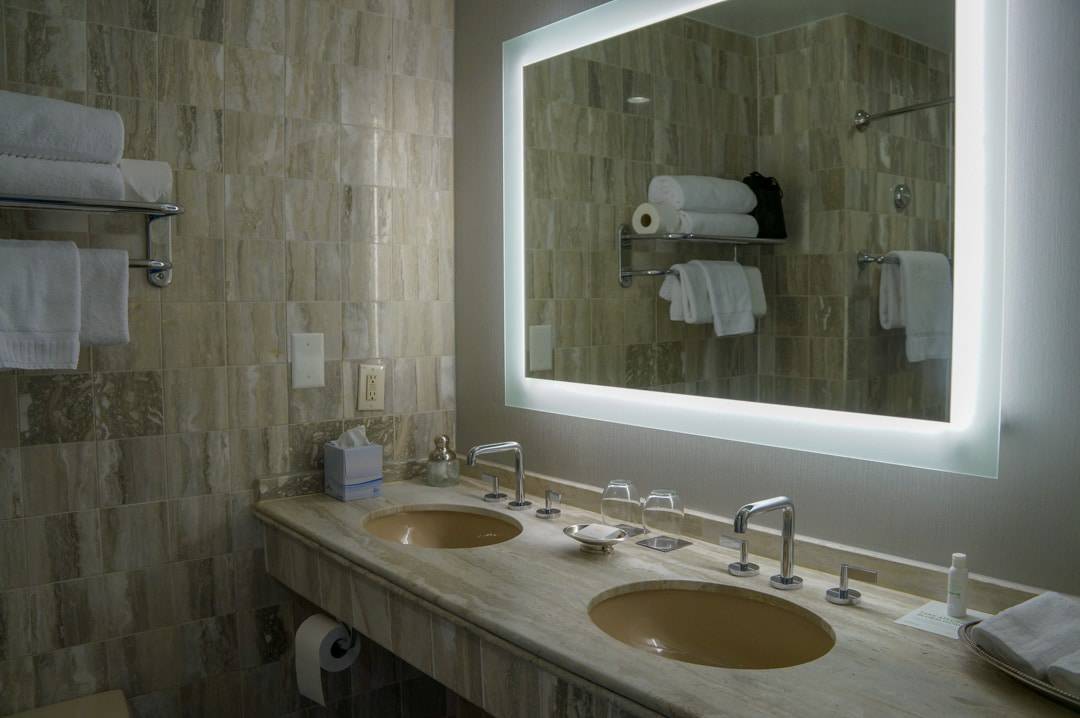 For such a small room, not sure why they went with a two sink bathroom, but there it was. The hotel included full-size bath products from Atelier Bloem.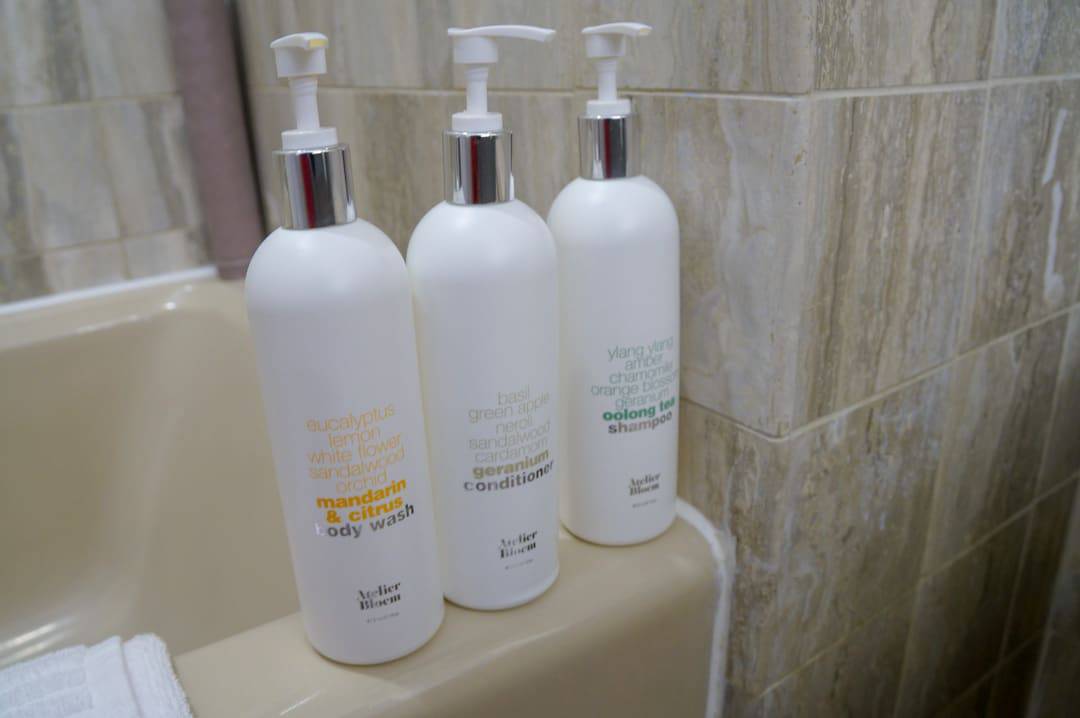 A Few Disappointments
Maybe I have become a boutique hotel snob, but there are certain things I expect from a boutique hotel that Morrison House was lacking.
Other than the bath products provided there was no shower cap, Q-tips and other necessities.
No coffee machine in the room.
There was no full-length mirror in the room.
No fridge.
No working space or desk.
Ok so now in defence of the hotel, I stayed in the hotel during a soft launch before its grand re-opening, so maybe the lack of amenities was addressed in the week leading up to it's official launch.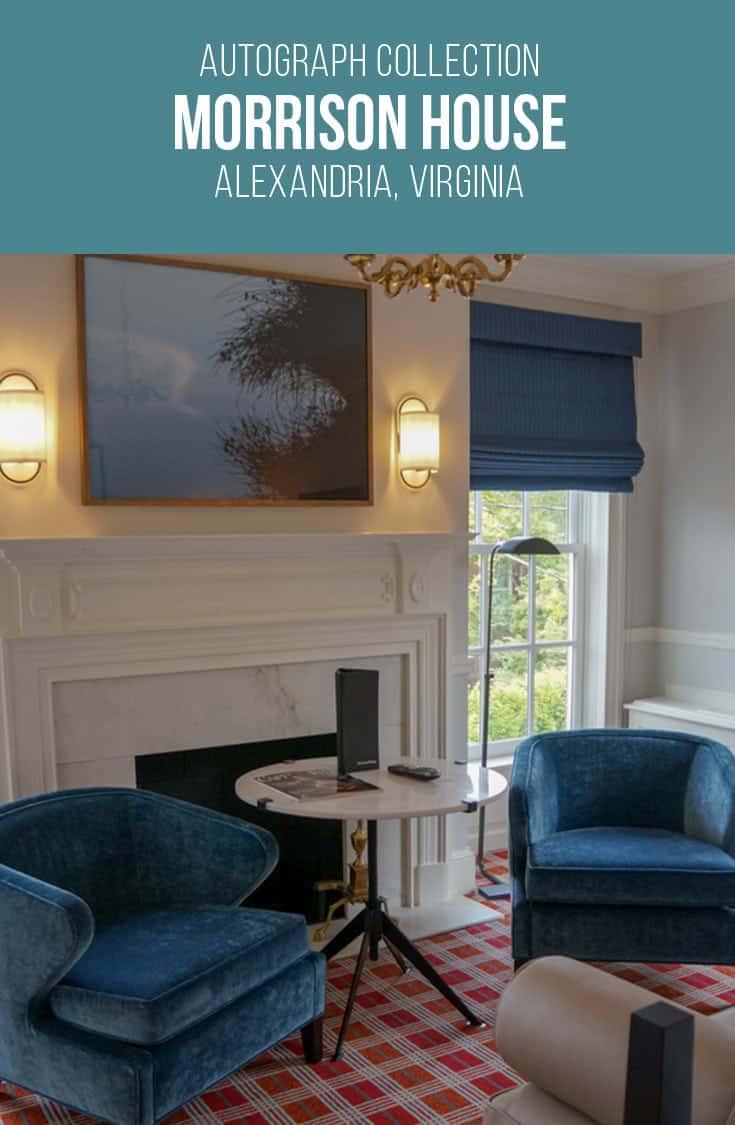 Staff was Uninterested
When I asked the front desk about the coffee machine (which one of my friends had in her room), I got a bit of pushback, and I'm bored and don't care attitude. "We don't have coffee makers for every room." My friend also had a fridge (which she said was awkwardly placed in her room), but I didn't care about that.
I'm a writer who travels for work a lot, so necessities for me in a hotel are desk and coffee. This may mean that the Morrison House is not the right choice for business travellers. Also, the hotel does not have a fitness room. However they do invite you to walk around the corner to their sister hotel to use their facilities.
Eventually, after pleading to them about the importance of coffee, the staff did go into another room and scrounge up a coffee machine for me, but I wouldn't have known this was even an option had my friend not been staying in the same type of room as me. So the inconsistencies between rooms are something they need to work on.
Another note, should you need it, there is coffee available in the mornings in the front sitting room on the main floor.
Room Service was Awkward
My last issue with this room is with design and amenities. It is tiny and when I received a room service treat from the hotel restaurant they didn't even know where to put the tray. I had my laptop on the small table, the coffee machine was in the bathroom, and there was no other surface to place the tray other than the bed. A small boutique hotel should have rooms designed to accommodate their services.
See more reviews on the Morrison House at TripAdvisor.
Cosy Quiet No Frills Hotel
Overall the Morrison House is a very intimate and quiet hotel. It has a great location just off the main street of Old Town Alexandria and a short 10-minute walk to the waterfront. I did love the fact that their cocktail bar was filled with people, I remember thinking had I been travelling alone this would be a great hotel to stay at, as there seemed to be a lot of solo travellers in the bar.
For more on what to do and where to eat in Old Town Alexandria visit my post here. For more travel ideas see our Virginia Travel Guide page.
If a no fuss, no frills hotel are your style, you will likely love your stay at Morrison House. But for a business traveller or luxury hotel consumer this hotel is lacking in some essential amenities.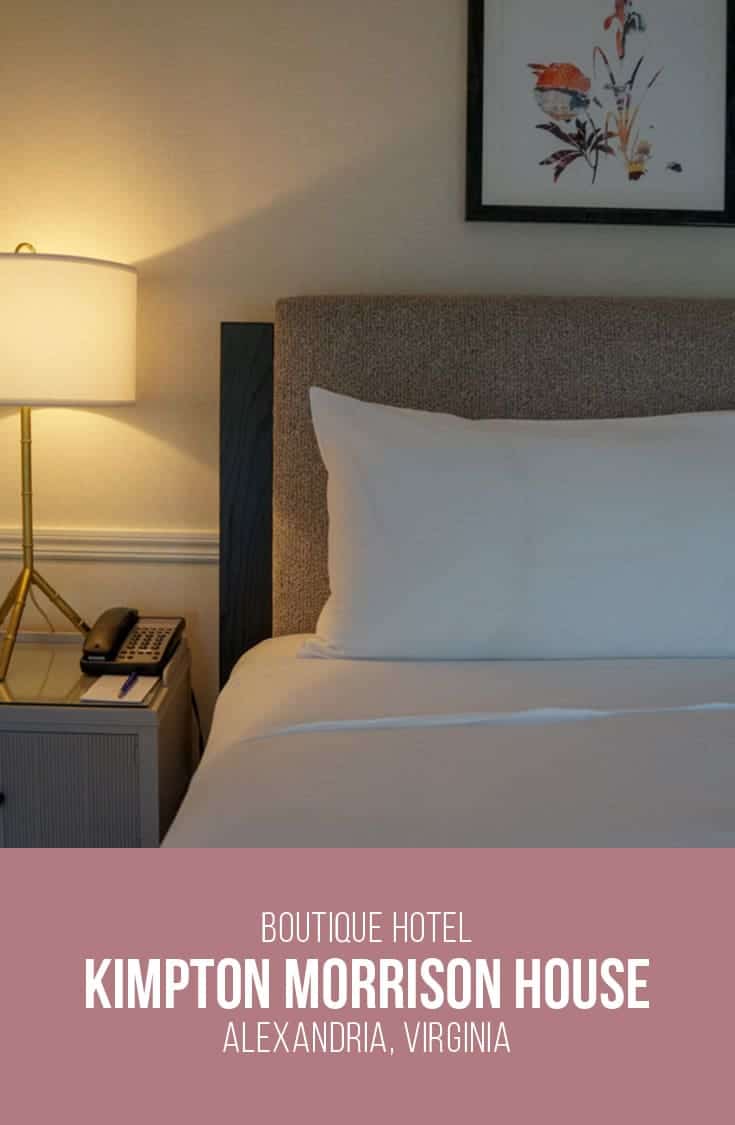 Travel assistance provided by Visit Alexandria on a media press trip, however, the opinions expressed in this post are my own.