This article may contain affiliate links. Clicking on or purchasing products we recommend through a link may earn a small commission. Read our disclosure and privacy policy page for details. *COVID-19 TRAVEL ALERT – Travel recommendations offered on this site are not to encourage you to travel against travel advisories.
As I walk down the street, I take it all in. Cobblestone sidewalks on streets lined with little boutique fashion shops, trendy eateries with patios, art galleries, museums and boutique hotels. You might think I was talking about a small historical European village, but I'm not. Old Town Alexandria was one of the fascinating places I discovered on a recent trip to Northern Virginia.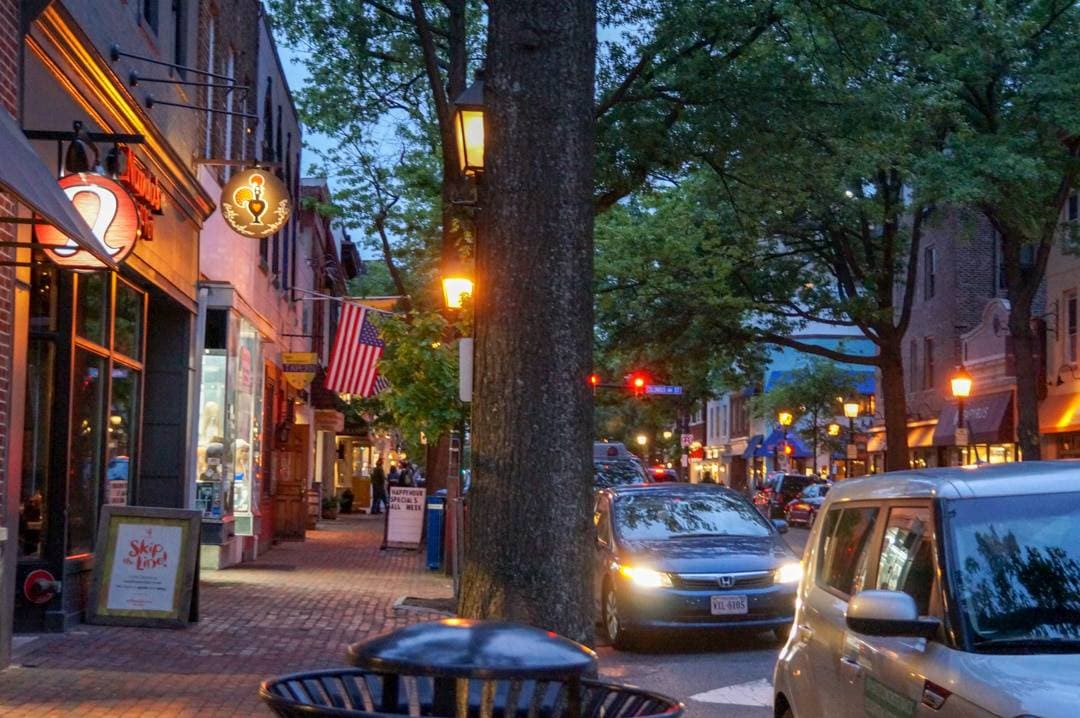 Things to do in Old Town Alexandria
Situated across the Potomac River from Washington DC, Alexandria has a lovely waterfront boardwalk littered with small boats and relaxing places to sit and admire the scenery.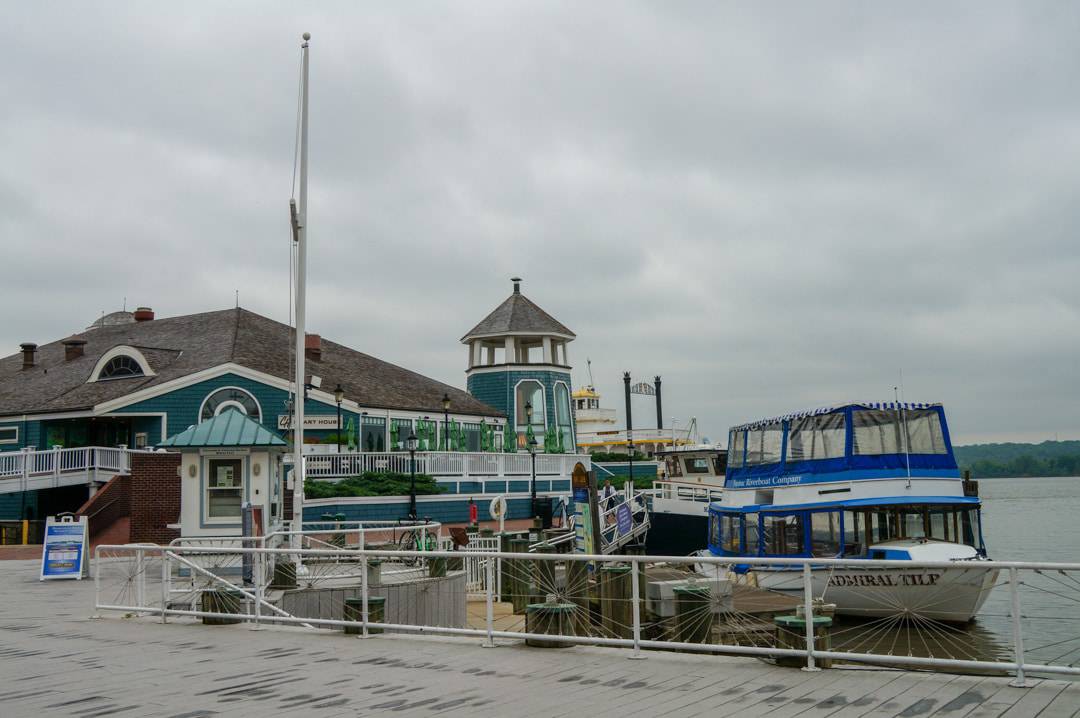 Right on the waterfront is the historic munitions plant which has been converted into the Torpedo Factory Art Centre, home to an extensive collection of working artists and their studios.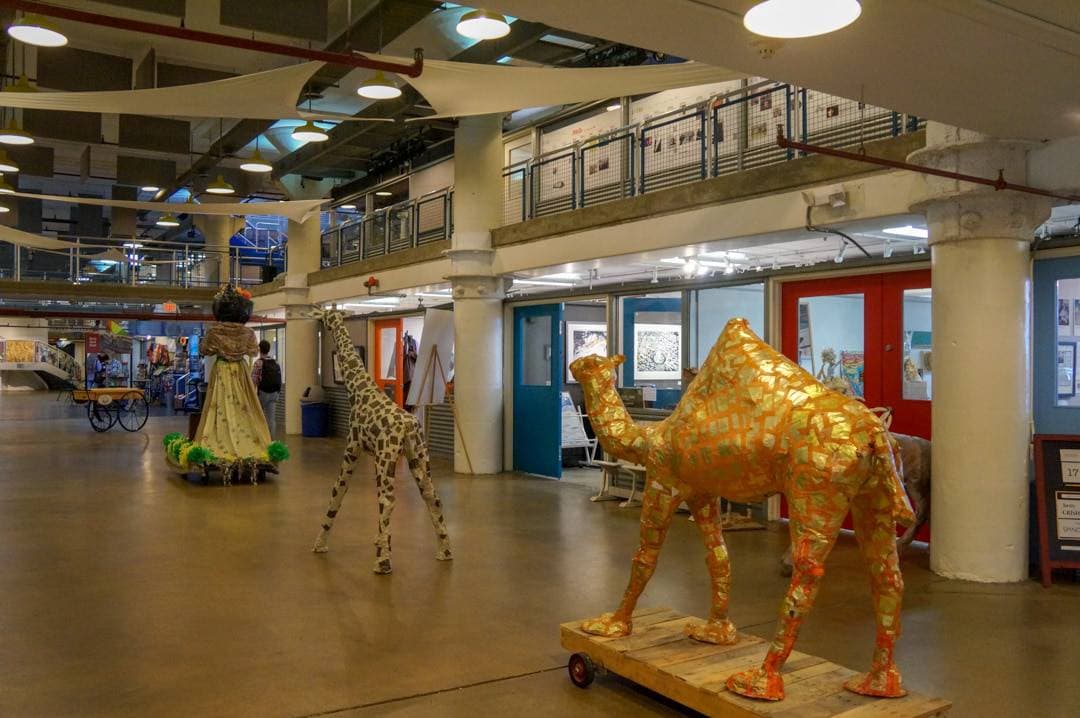 Many of these artists' studios are open to the public, and the artists are happy to share their creative projects with you.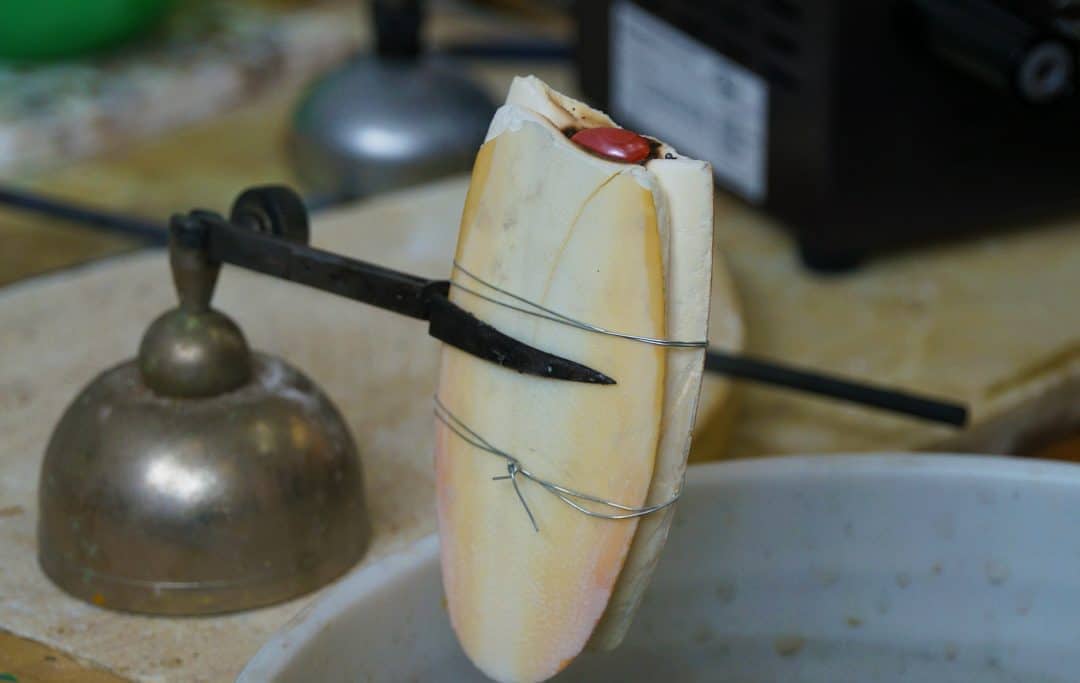 If history is more your thing fear not! There is plenty of history in Old Alexandria and its surrounding area. Right in the heart of downtown was the Stabler-Leadbetter Apothecary Museum which once prescribed medications to George and Martha Washington.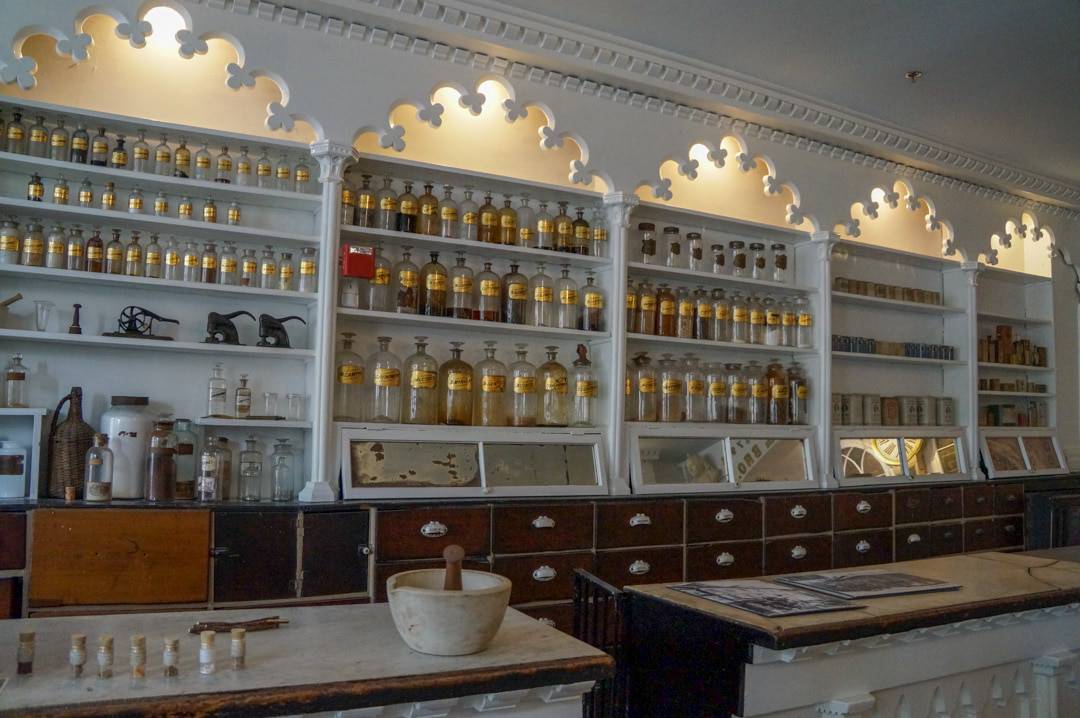 It was a fascinating look at the pharmacies of yesterday with many of the original jars lining the walls. On the second floor of the museum be sure to ask about the "Dragon's Blood."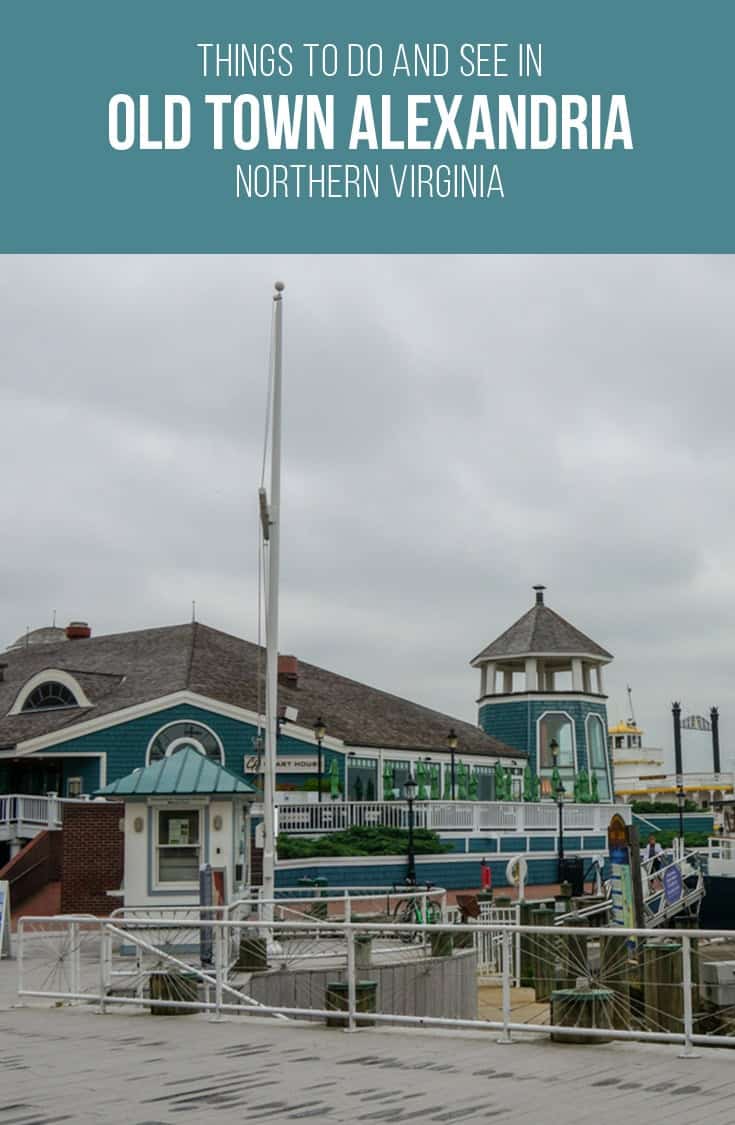 Where to Dine in Old Town Alexandria
I recently wrote about the growing and trendy food scene in Northern Virginia. There is no shortage of places to eat in Old Town Alexandria. I felt like I only scratched the surface of this little town's food scene. For dinner or late night brews and nibbles, I recommend The Virtue Feed & Grain restaurant.
The restaurant is modern but has this farm-like decor. It (like many businesses in Old Alexandria) is housed in a historic building which in the 1800s was a feed house. During summer be sure to grab a spot on their patio, or step inside to the second floor where you can enjoy a seat on a sofa in their lounge. We had a special tasting with the owner of Port City Brewing an award-winning Virginia craft brewer.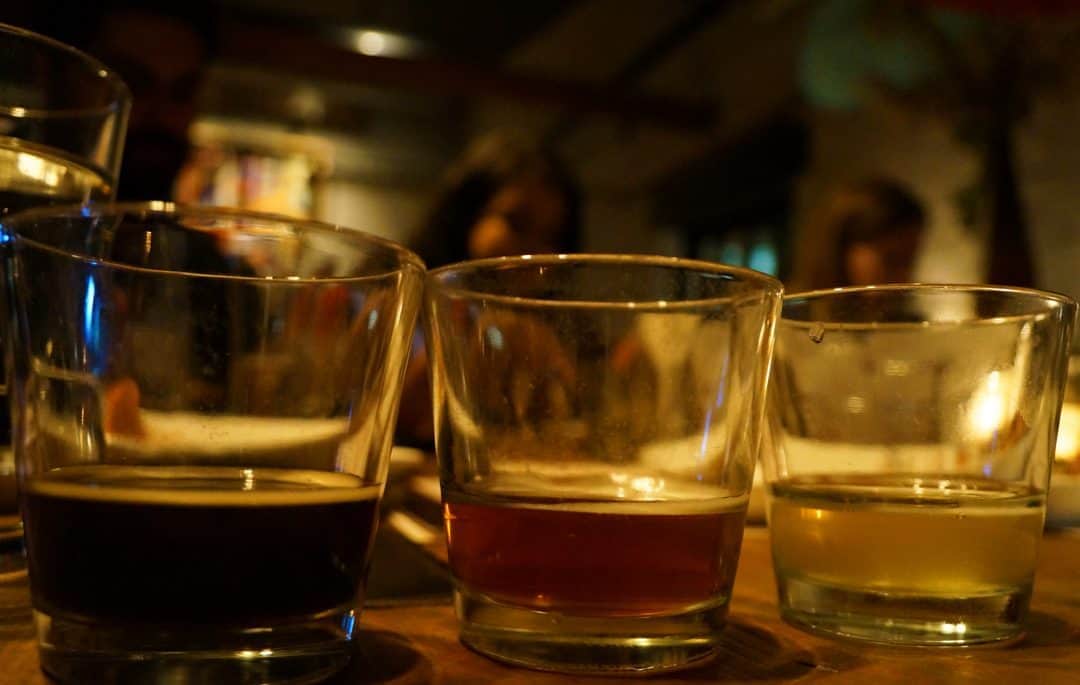 For dinner, I munched on fish tacos.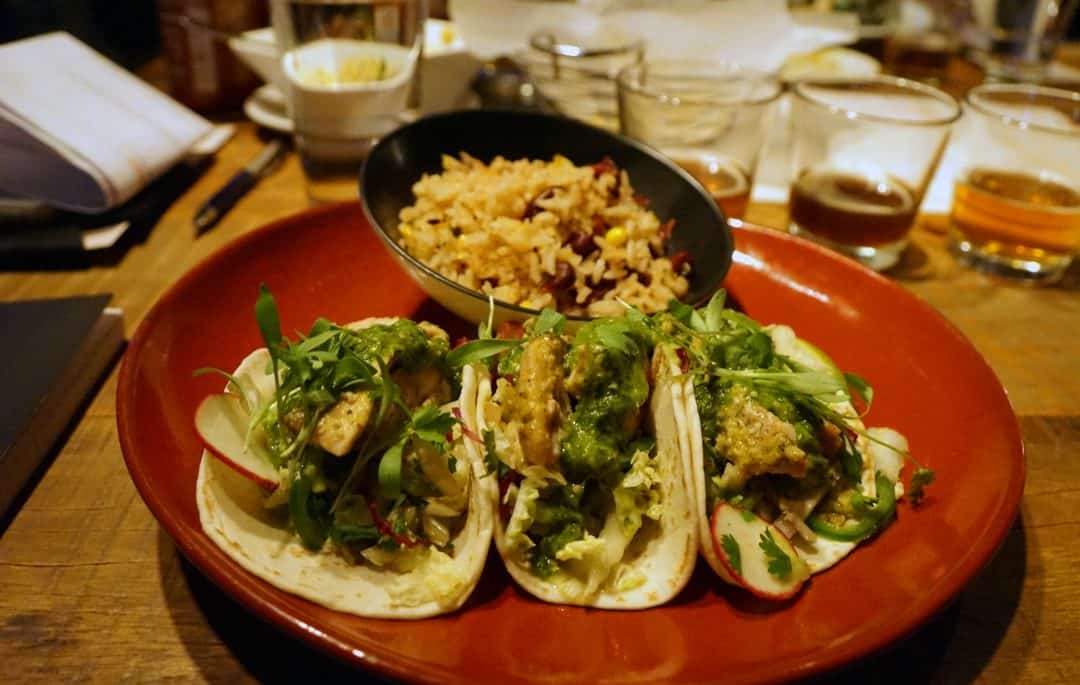 Great Breakfast Stop
For breakfast, we visited Carluccio's Market Café and Restaurant. However, it would make a great lunch or dinner spot as well. Inside is a small European market filled with Italian speciality foods, olive oils, pasta and sweets. Upon walking in, you will notice the most impressive little pastry bar.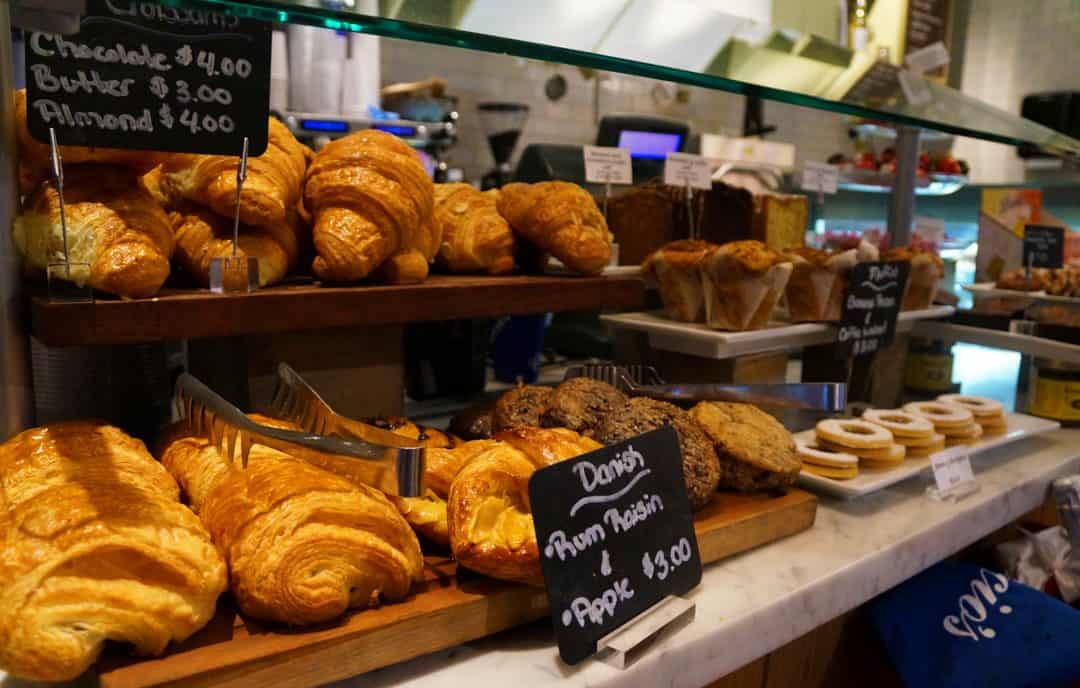 For Snack Lovers
Doughnut lovers looking for a gourmet treat should stop by the Sugar Shack. It was mentioned numerous time, and by the third or fourth time, I demanded we take a detour and visit it! This place will not disappoint. They have an assortment of distinctive doughnut flavours including favourite candy bars like Heath and Snickers and other exciting flavour combinations that change daily.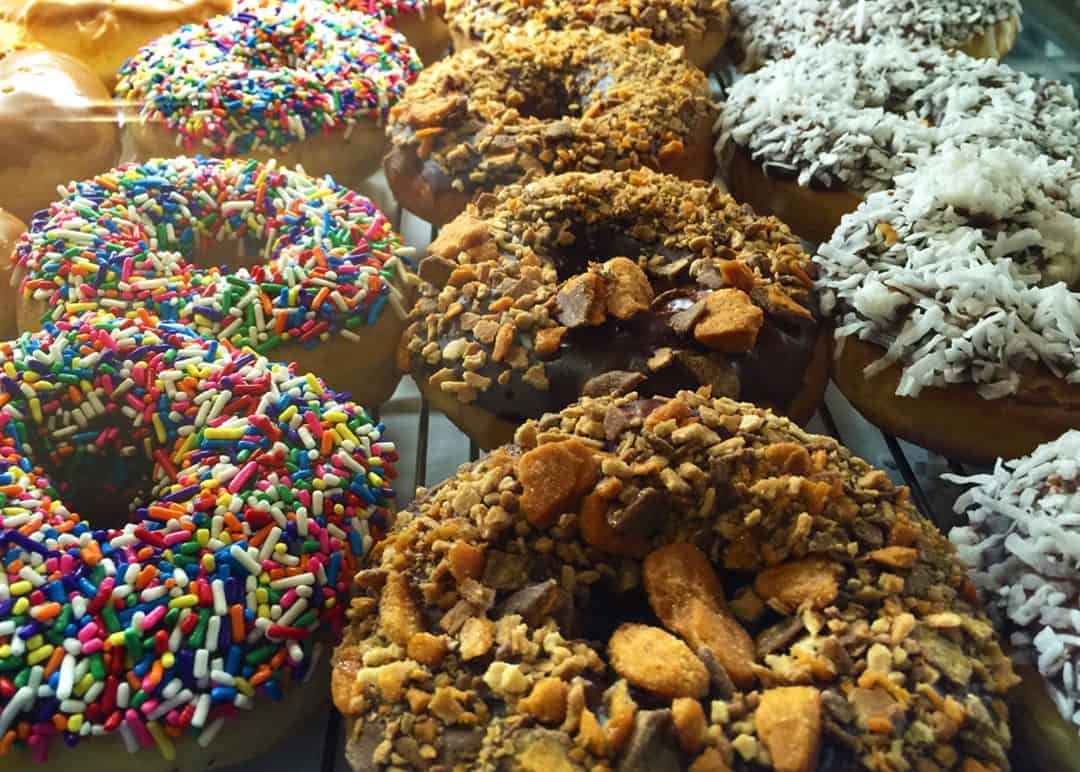 Italian Hot Spot
Finally, we ate a new eatery in Old Town Alexandria, Hank's Pasta Bar. Locals I spoke with all talked about the long line ups to get in there for dinner, some reporting a 2-hour wait. So we hopped in for lunch. Chef Jamie Leeds who also has a few other restaurants in the Alexandria and Washington area makes 13 types of fresh handmade pasta each day.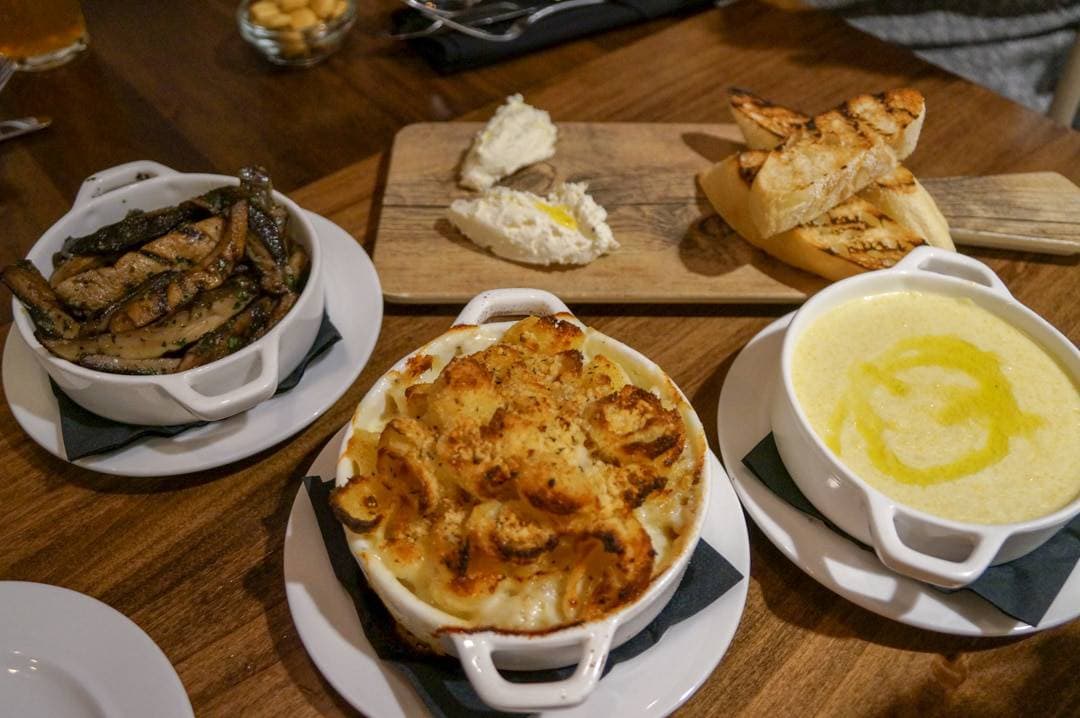 The hard part about eating here is choosing what to order, with an impressive selection of appetizers and main dishes to choose from, you will want to visit this restaurant with an empty stomach no matter what time of the day.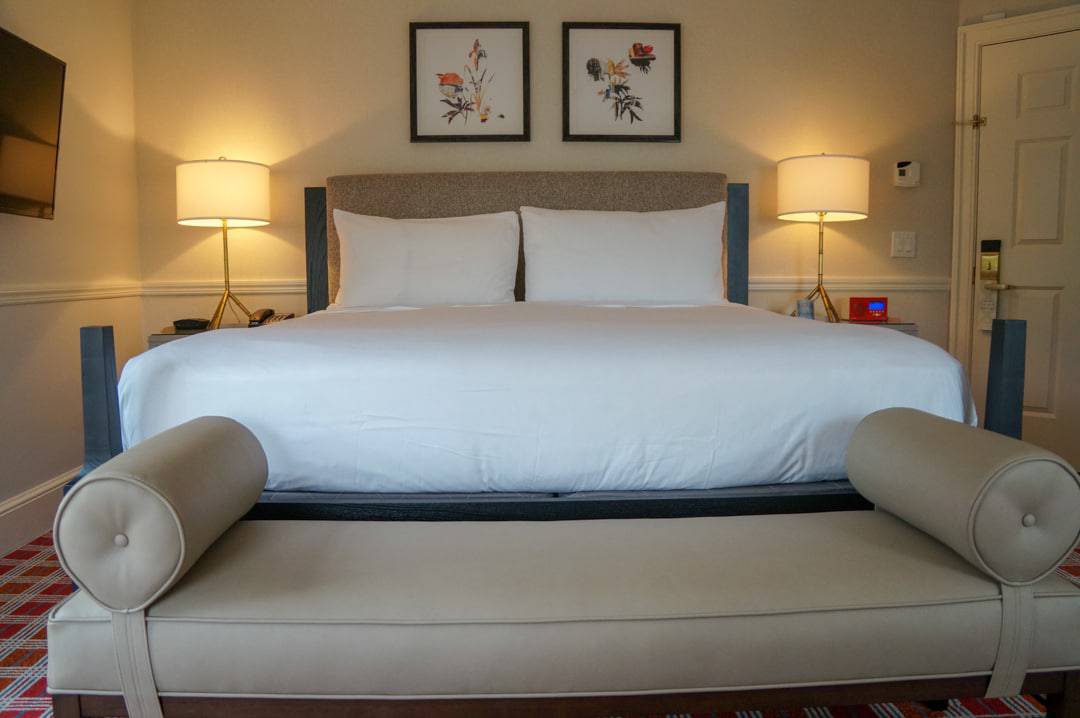 Where to stay in Old Town Alexandria
I stayed at the recently renovated Morrison House (see full Morrison House Hotel review here). This is a cute little boutique hotel with only 45 rooms. Its location is perfect, in the heart of Old Town Alexandria, just steps from all the eateries, shops and a short walk down to the waterfront. It is a no-fuss small hotel, with cosy rooms filled with character. Hotel amenities include a lovely living room on its main floor for lounging and the new Ashlar Restaurant Bar. This was a happening spot for guests enjoying a drink at the cocktail bar or a cosy excellent dining meal in the newly renovated restaurant.
For more travel ideas see our Virginia Travel Guide page.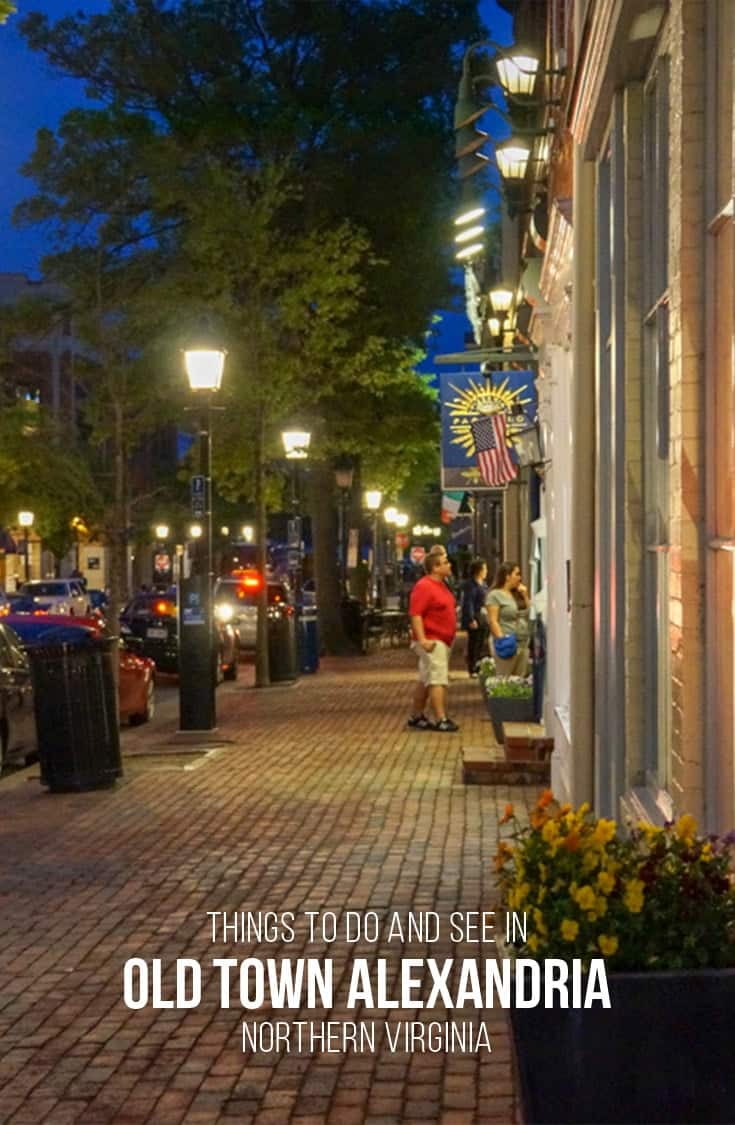 Travel assistance provided by Visit Alexandria on a media press trip, however, the opinions expressed in this post are my own.