This article may contain affiliate links. Clicking on or purchasing products we recommend through a link may earn a small commission. Read our disclosure and privacy policy page for details. *COVID-19 TRAVEL ALERT – Travel recommendations offered on this site are not to encourage you to travel against travel advisories.
On route to the Alabama Gulf Shore Beaches, we did a two night stop in Mobile to discover the city. I had no idea what to expect, and it turned out to be a highlight of my trip.
Dream it.
If you're planning a trip that involves a pool, lake, or beach of any kind and you don't want to buy a special waterproof camera or action camera, then a waterproof pouch for your phone could just be the solution you are looking for. Most of us have replaced our cameras and choose to travel with our phones and while there are some water-resistant models out there, protecting your phone with a waterproof pouch could save you a costly repair or replacement.
I'm going, to be honest, I thought New Orleans invented Mardi Gras. The truth is that Mobile Alabama is the birthplace of Mardi Gras. Upon arriving into Mobile, I was struck by its trendy vibe, and what I discovered is a beautiful city filled with history, Alabama hospitality and too much to see and do in just two days.
Read More: Fun Things to do in Gulf Shores and Orange Beach Alabama
Plan it.
Getting to Mobile Alabama is very simple. You can fly through Houston, Dallas/Fort Worth, Charlotte and Atlanta into The Mobile Regional Airport. By car, Mobile is accessible via Interstate 10, the southern terminus for Interstate 65.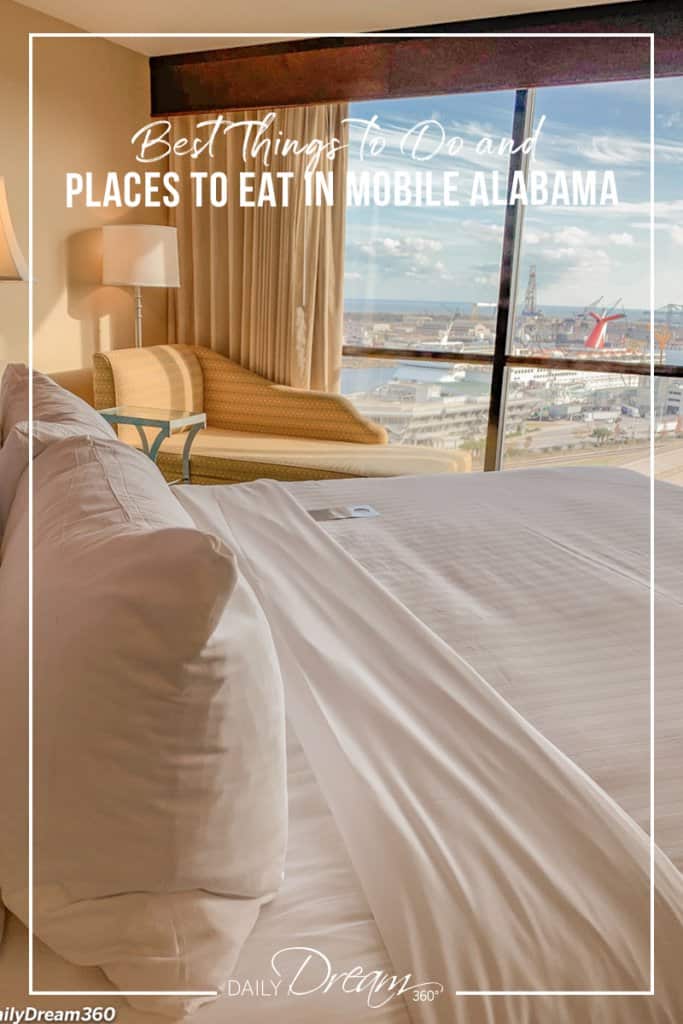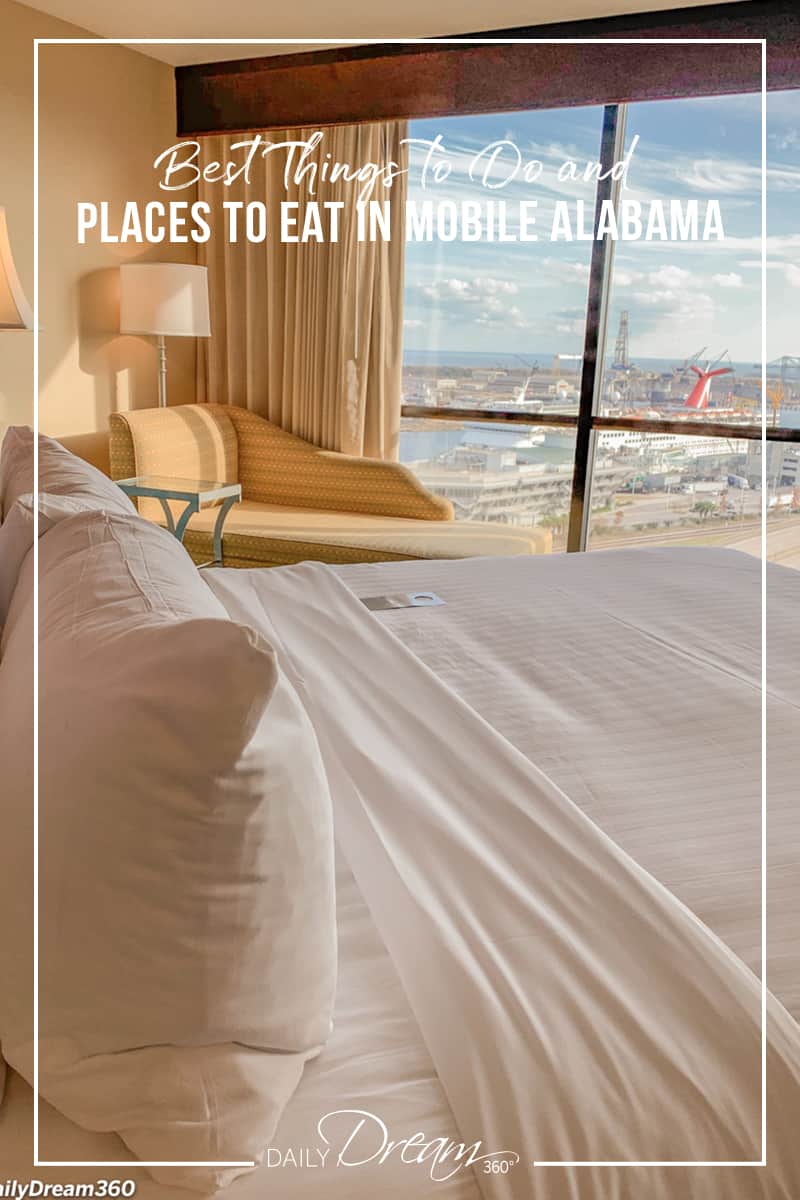 Where to Stay in Mobile Alabama
Renaissance Riverview Mobile Plaza
Ideally, you want a hotel that is steps from the Lower Downtown area, and I recommend the Renaissance Riverview Mobile Plaza as it was steps from the Lower Downtown neighbourhood and many Mobile attractions.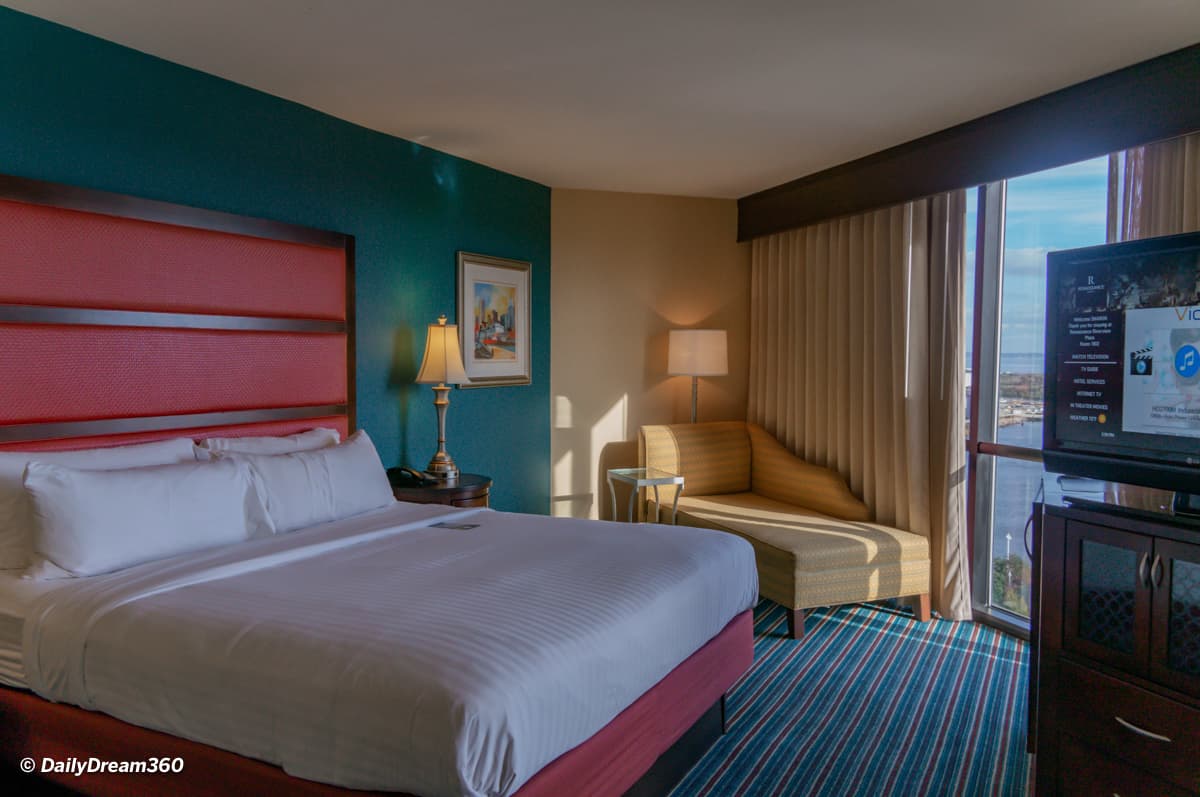 Renaissance Riverview Larger Corner Room
I felt like I was in a suite when I walked into the club level corner room. All the windows faced the riverfront, and the room had a comfy King bed, a desk and a beautiful chaise lounger to relax on.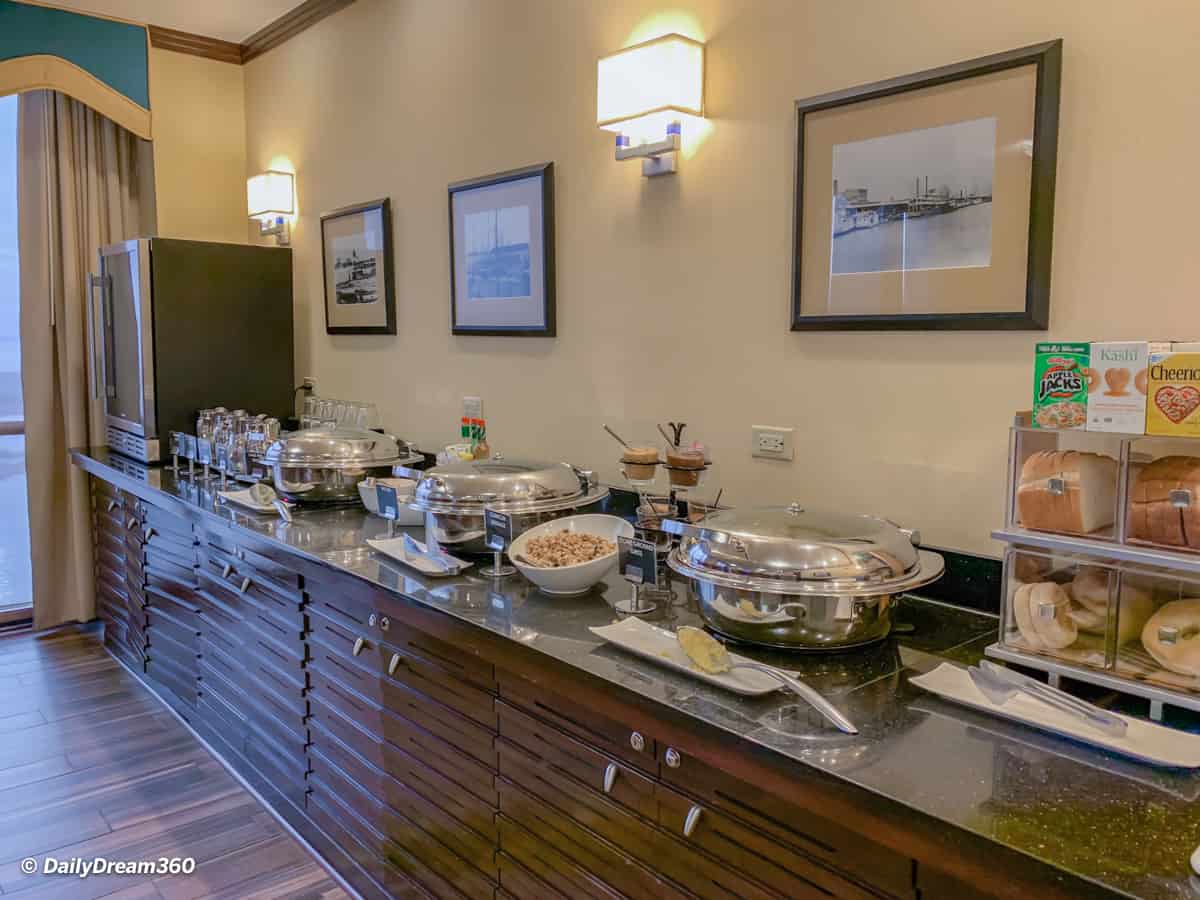 As a club level member, we had access to an exclusive lounge with a complimentary hot buffet breakfast, a cocktail hour (cocktails for an additional charge), and plenty of snacks, food and beverages throughout the day.
Check reviews: TripAdvisor | Expedia | Hotels.com
Live it.
Mobile Alabama Tours
If you are looking for a quick way to orient yourself with the city of Mobile, consider one of the following tours.
Gulf Coast Duck Tours
If you love the splash, these hybrid vehicles make you'll enjoy a little sail on the river mixed in with a drive through downtown Mobile. Some of the information on the tour seemed inaccurate, but we did have a fun ride, and it helped orient us around the lower downtown neighbourhood.
For more information: Website | Reviews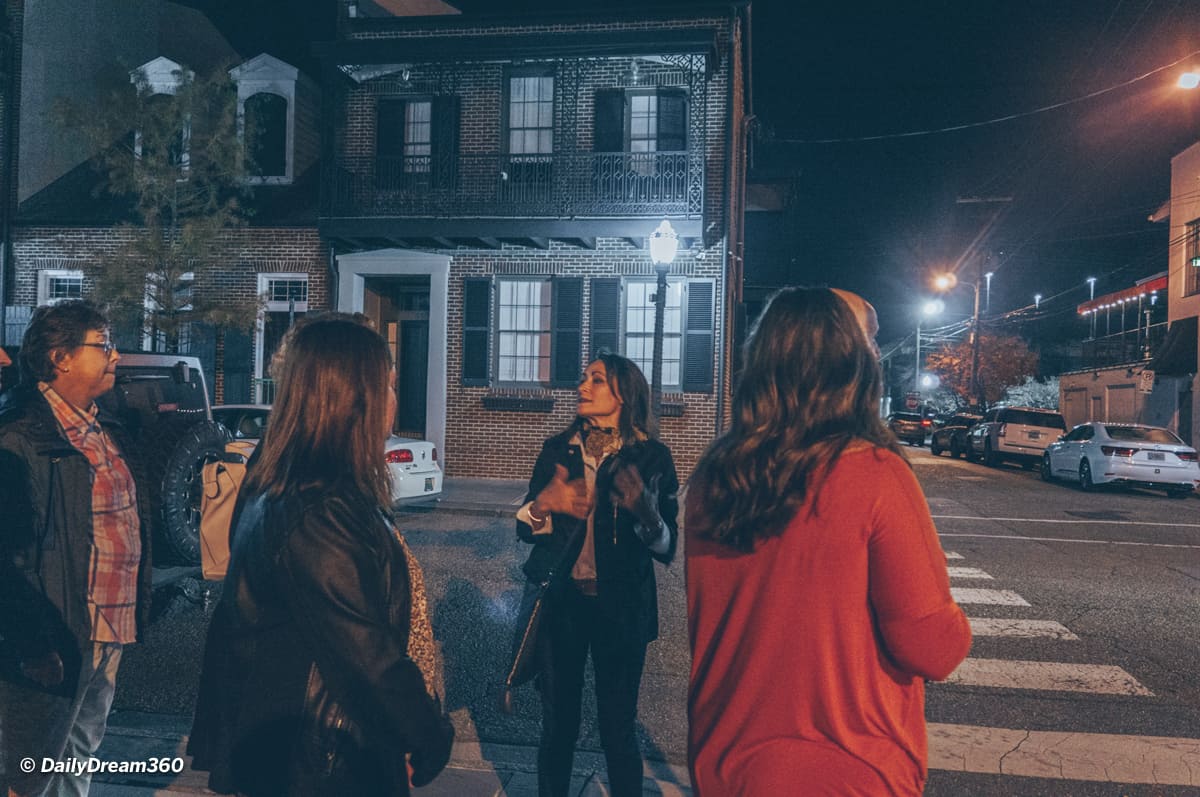 Bienville Bites Food Tour
On our first night in the city, we took the Old Mobile Evening walking food tour through the LODA (Lower Dauphine) neighbourhood with Bienville Bites. Throughout the night, we learned about specific restaurants and attractions in the LODA neighbourhood. 
For more information on Bienville Bites Food Tour: Website | Reviews
If you want some great suggestions on places to eat in Mobile Alabama, this tour is for you! Stops on our tour included: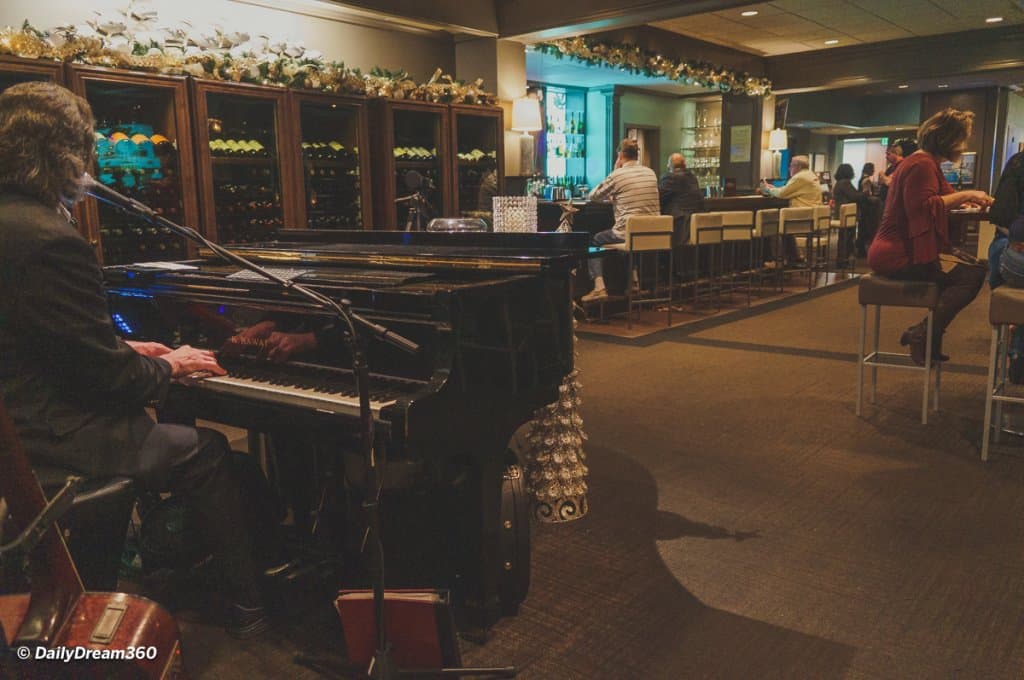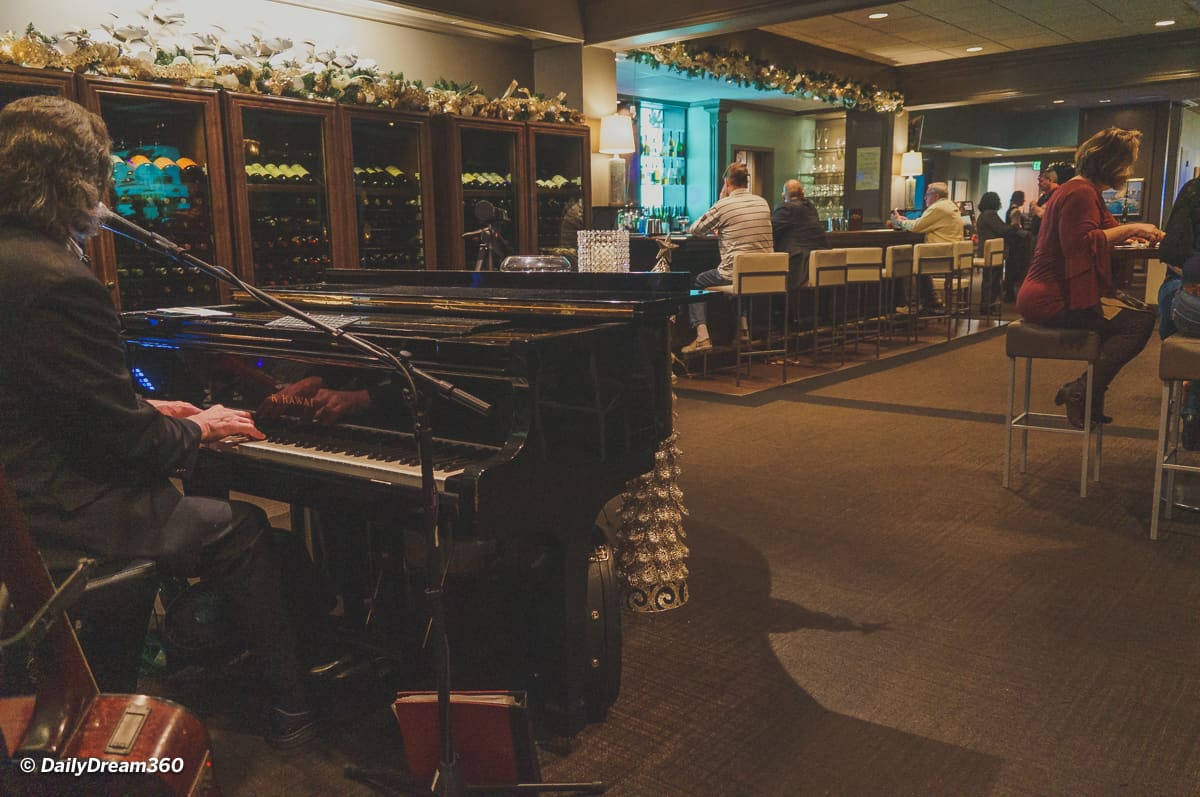 Dauphins Restaurant: A fine dining restaurant that sits atop the 34th floor of the RSA Trustmark Bank Building. There are some incredible views of the city from its panoramic windows. The menu includes the Caribbean and Creole-inspired Gulf Coast cuisine. A pianist played soft music, and there was a bar where you can grab a cocktail and some nibbles if you are not in the mood for a full meal. Great for a fancy night on the town.
Moe's Original BBQ: There is nothing much to say about this restaurant other than if you love BBQ, then a casual night watching sports on the big screens is for you.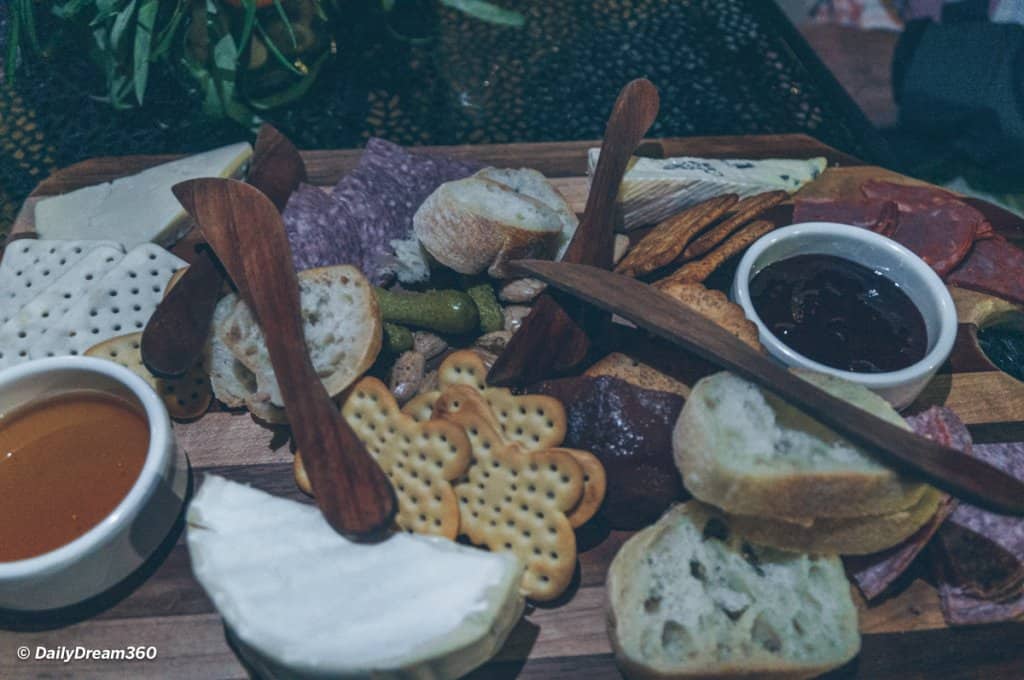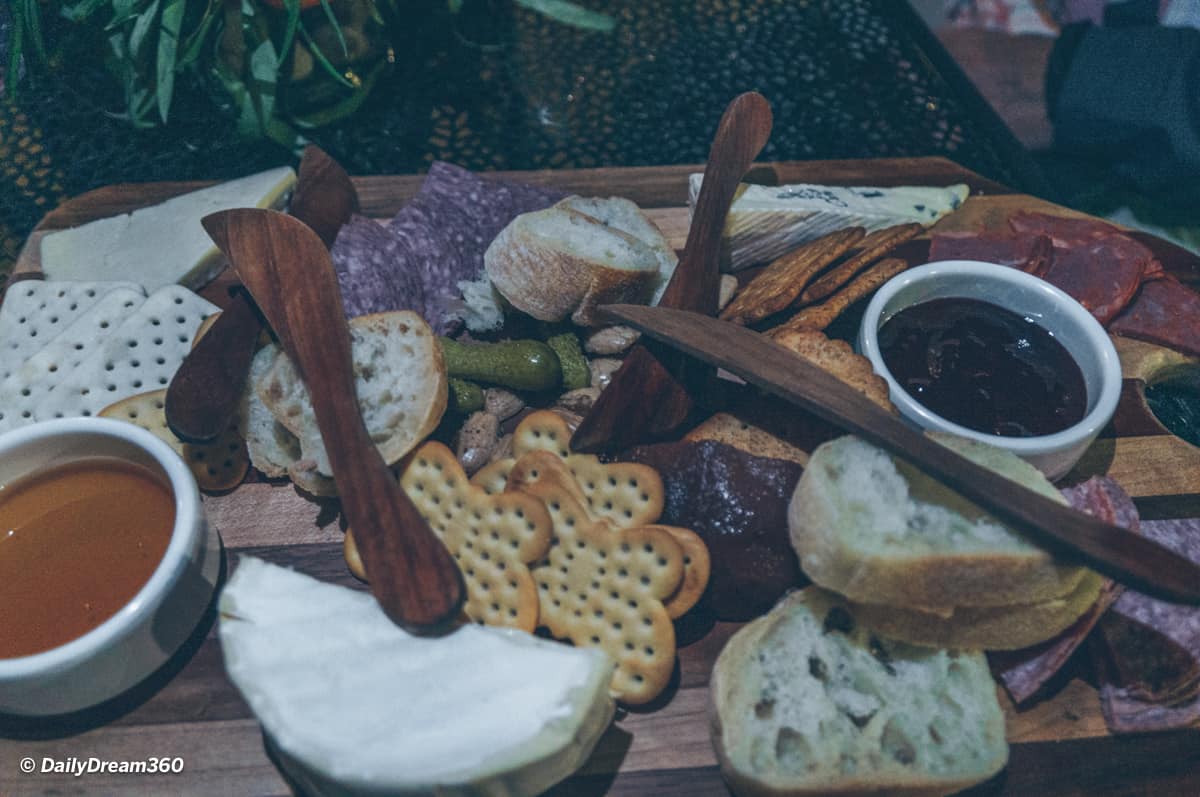 The Cheese Cottage: We took a little walk off the main streets in downtown Mobile to "Automotive Alley" to grab a charcuterie board at The Cheese Cottage. We sat on the packed patio and enjoyed paired wines and cheeses—a must for cheese lovers.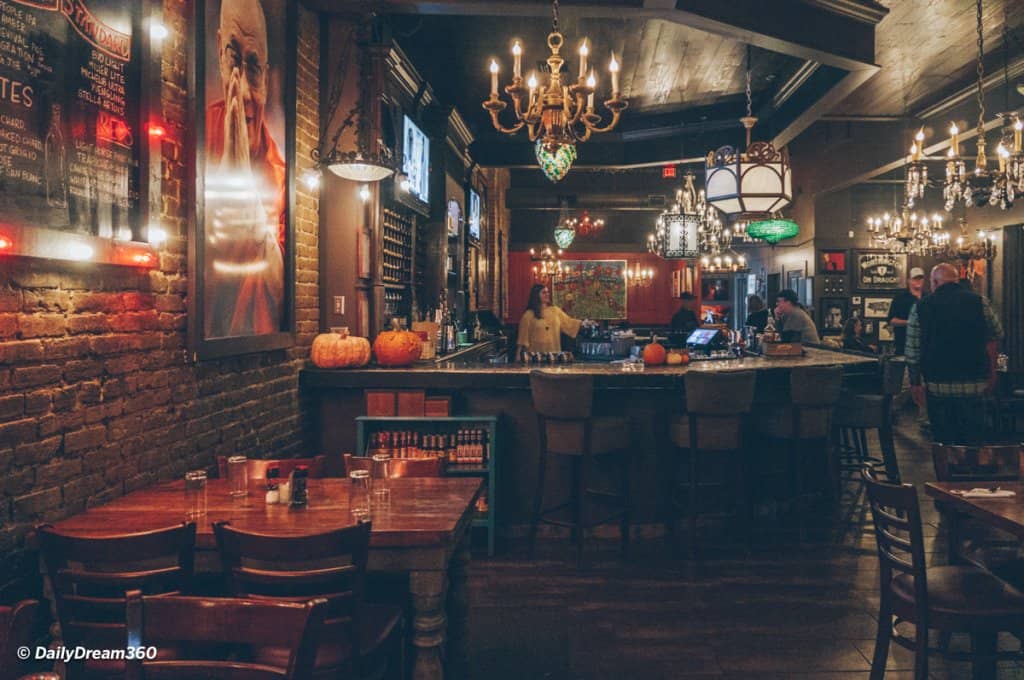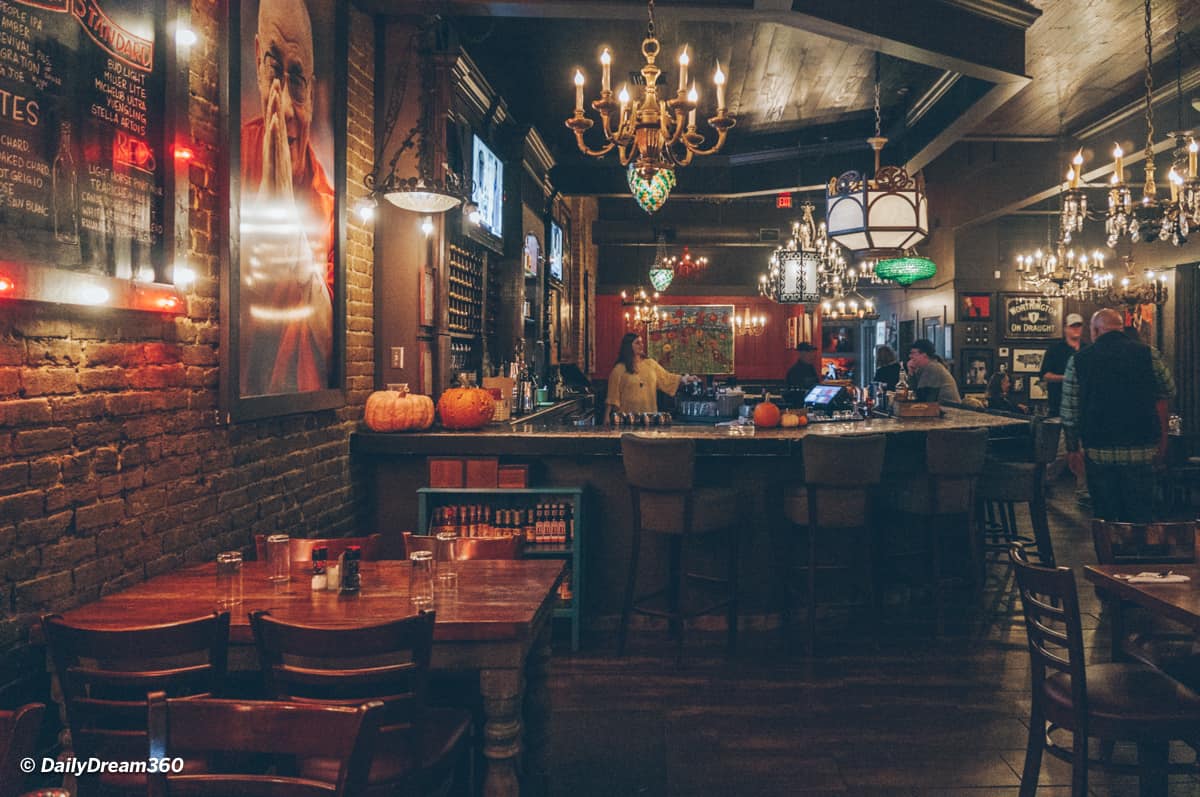 Five: We ended our night at Five restaurants, which simplified their menu to feature only five items in each category, appetizers, meals and desserts. Inside you'll find a swanky jazz bar theme, with plush chairs and chandeliers hanging from the ceilings. It was the perfect place for cocktails with the girls or a nice dinner.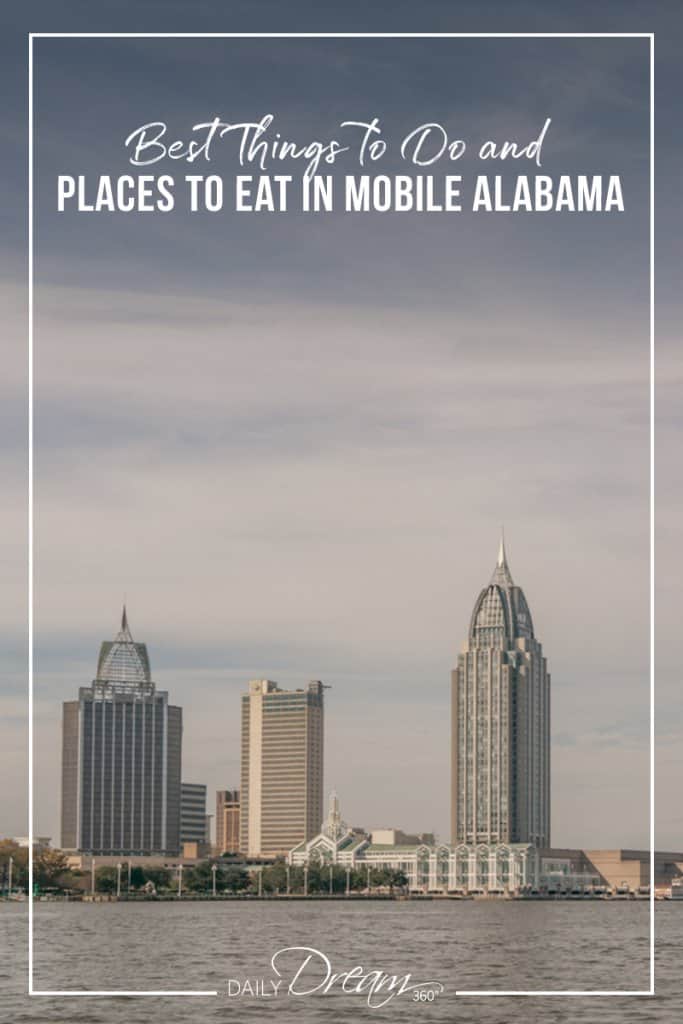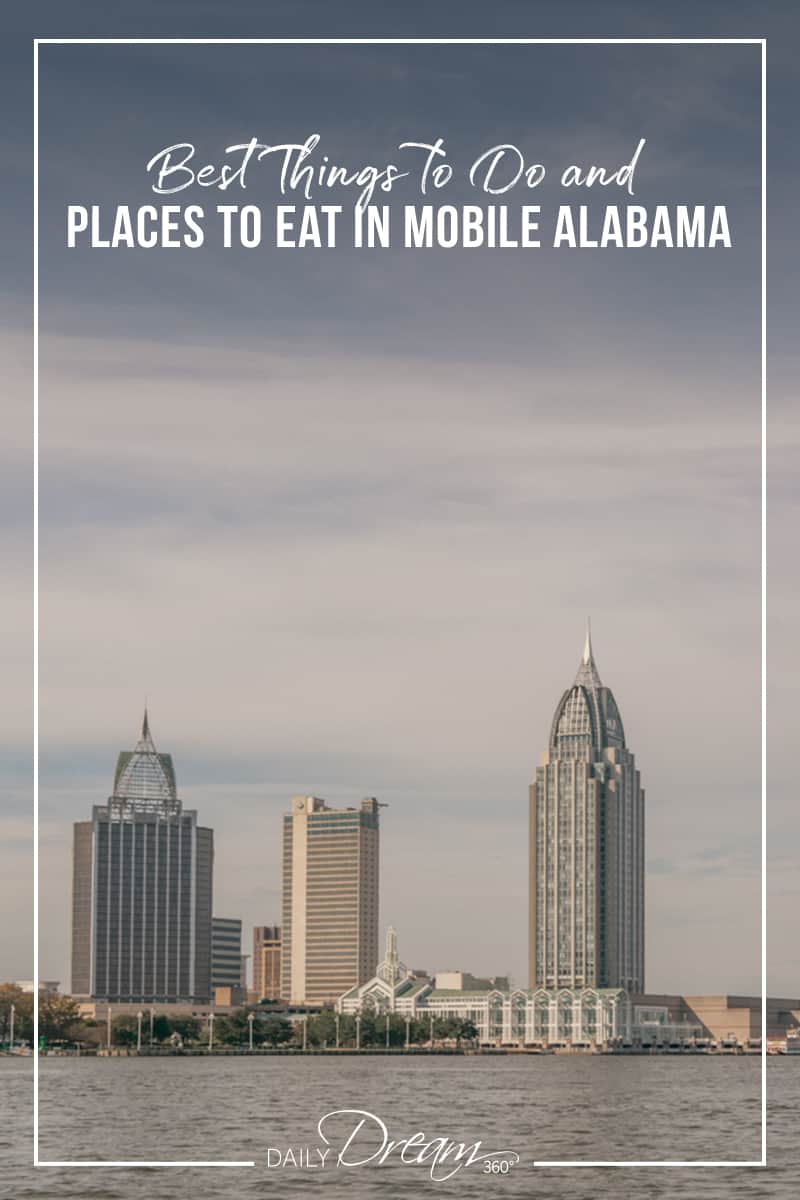 Things to do in Downtown Mobile AL
The Lower Dauphin Street District (LODO)
Make sure to carve out some time to explore the shops in the LODO neighbourhood. The core of Mobile's downtown area there are many famous shops to see and the entire neighbourhood is undergoing a resurgence. You'll find LODO is the location of the best restaurants and nightlife in the city.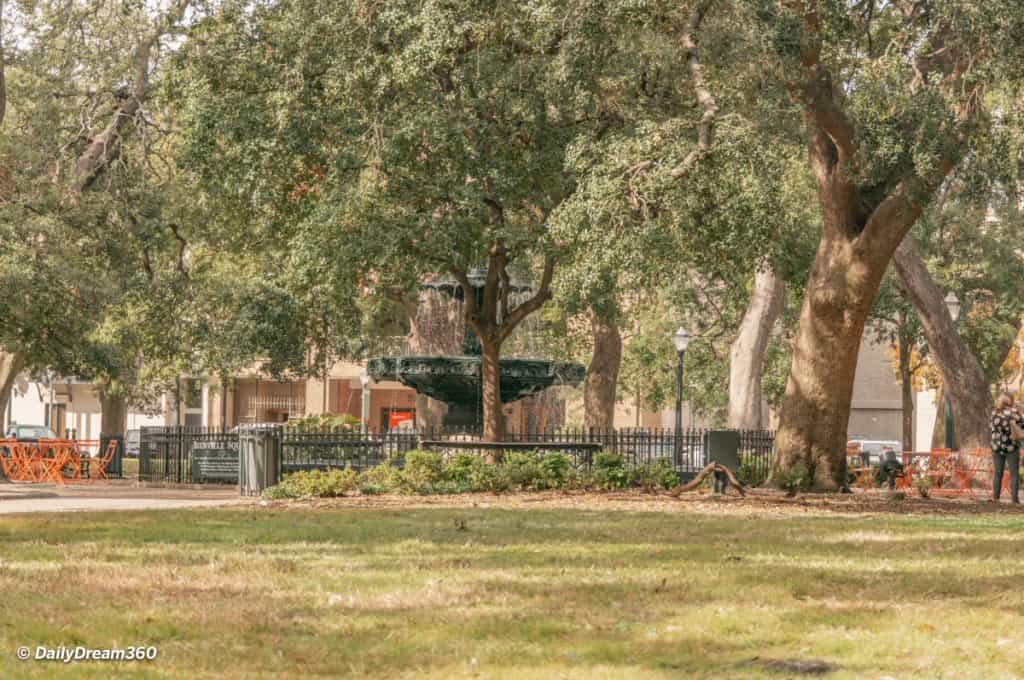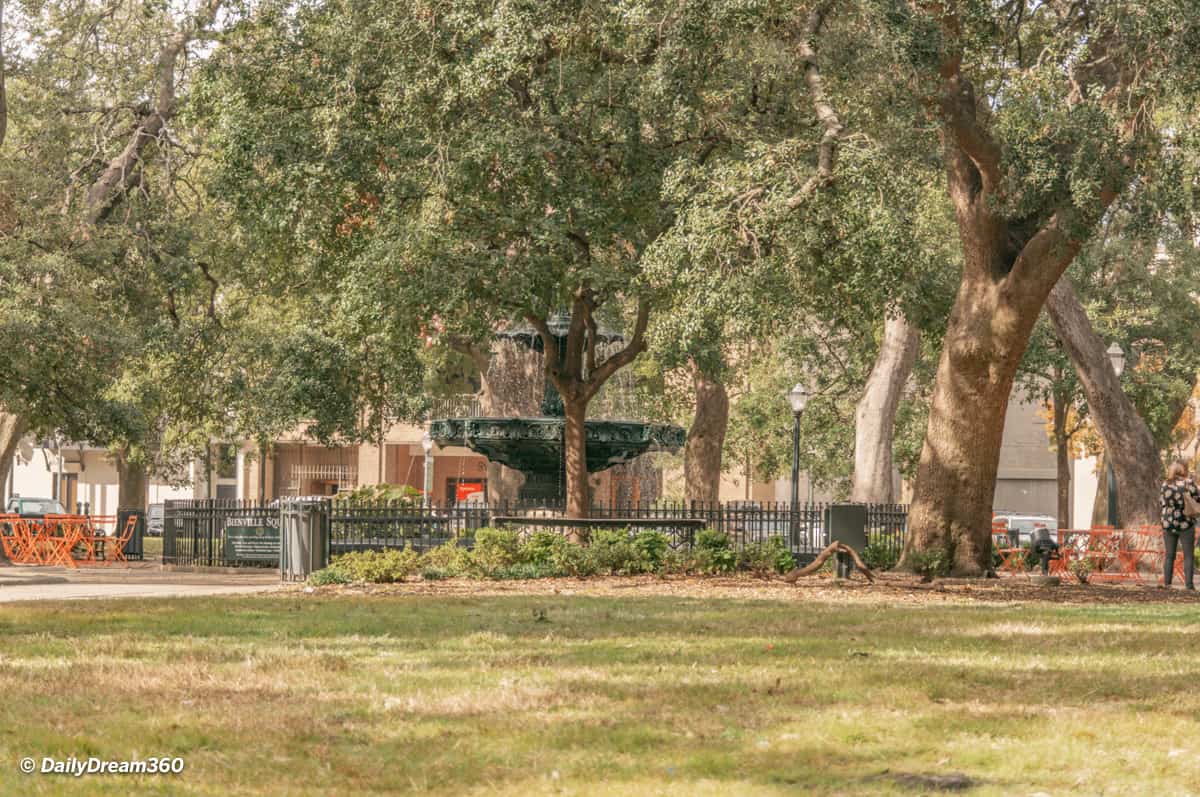 Here are some highlights from our walk in the neighbourhood:
Urban Emporium: This store features several small business artisans from jewellery, fashion, homewares and more. The store's mission is to help start-up retailers with a little spot in their store to help them with the cost of owning their retail location. There they can feature their products as they grow their brands.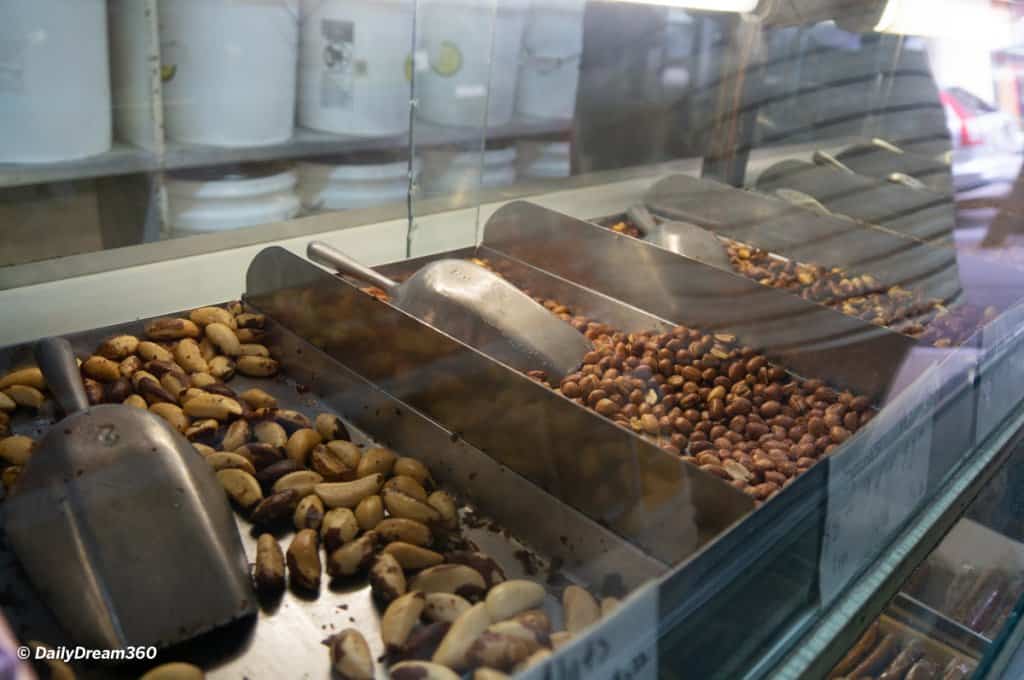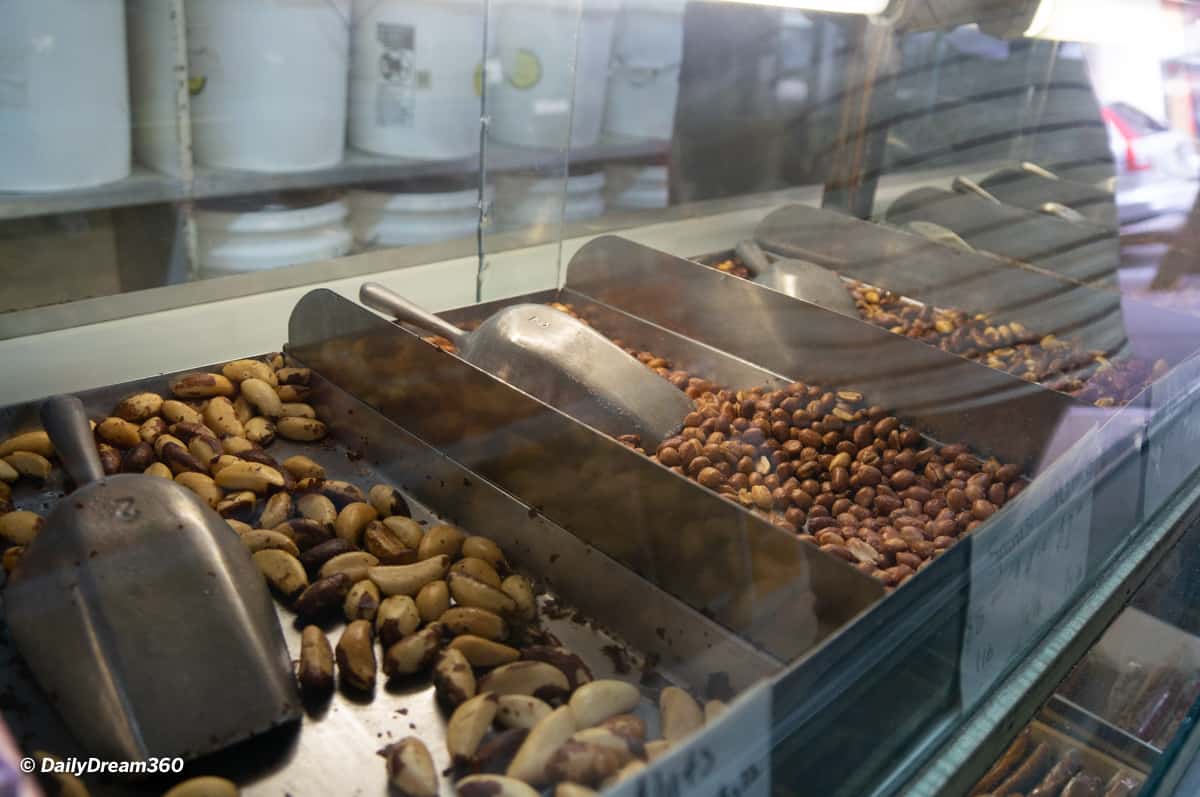 A&M Peanut Shop: This historic shop in Mobile has been in this location for over 50 years. You'll smell the roasting peanuts outside and inside, and you'll have a hard time figuring out which varieties to get.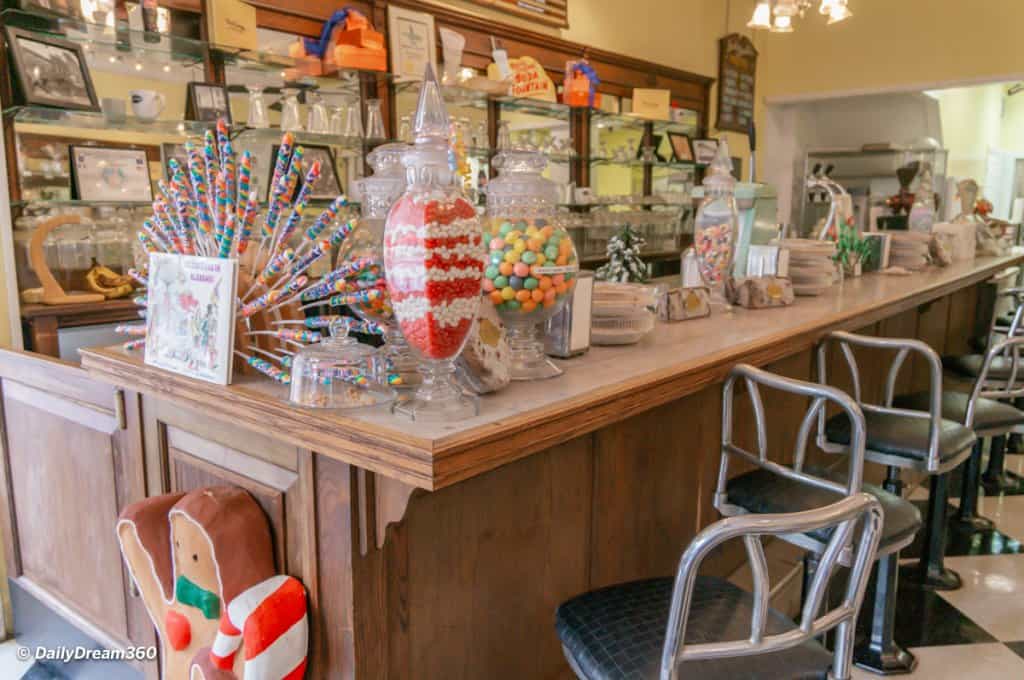 Three Georges Southern Chocolates: We heard a lot of stories about Three Georges Southern Chocolates. From Forest Gump stories to some weird creations like shrimp covered chocolate. Inside the store, they couldn't confirm any of this, but one thing they can prove is that this southern chocolate company has been in business in Mobile of over 100 years. So head over and grab some chocolate. They have plenty of varieties, including sugar-free chocolates.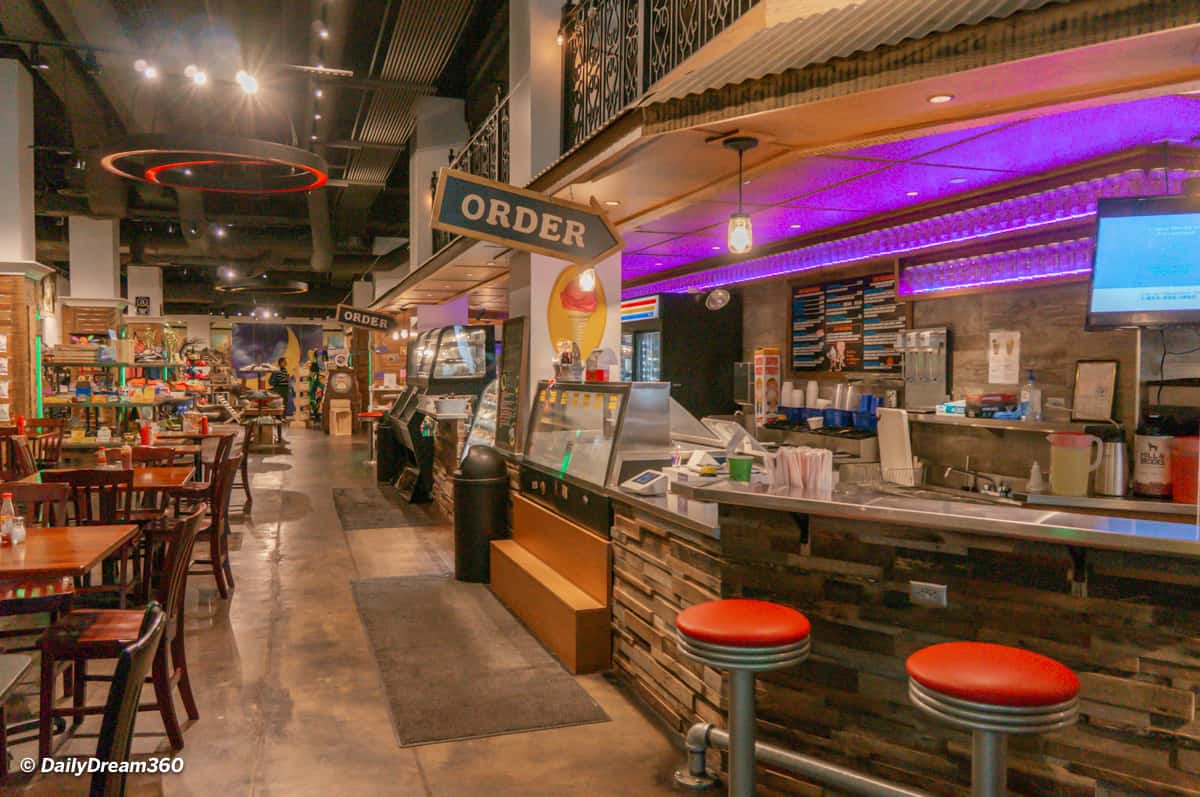 Moon Pie Café: I have never heard of Moon Pies before my trip to Mobile. I received a little gift in my hotel room with some mini moon pies, and I have to say they were delicious. So, of course, we had to visit the store and café featuring every variation of the famous Mobile snack.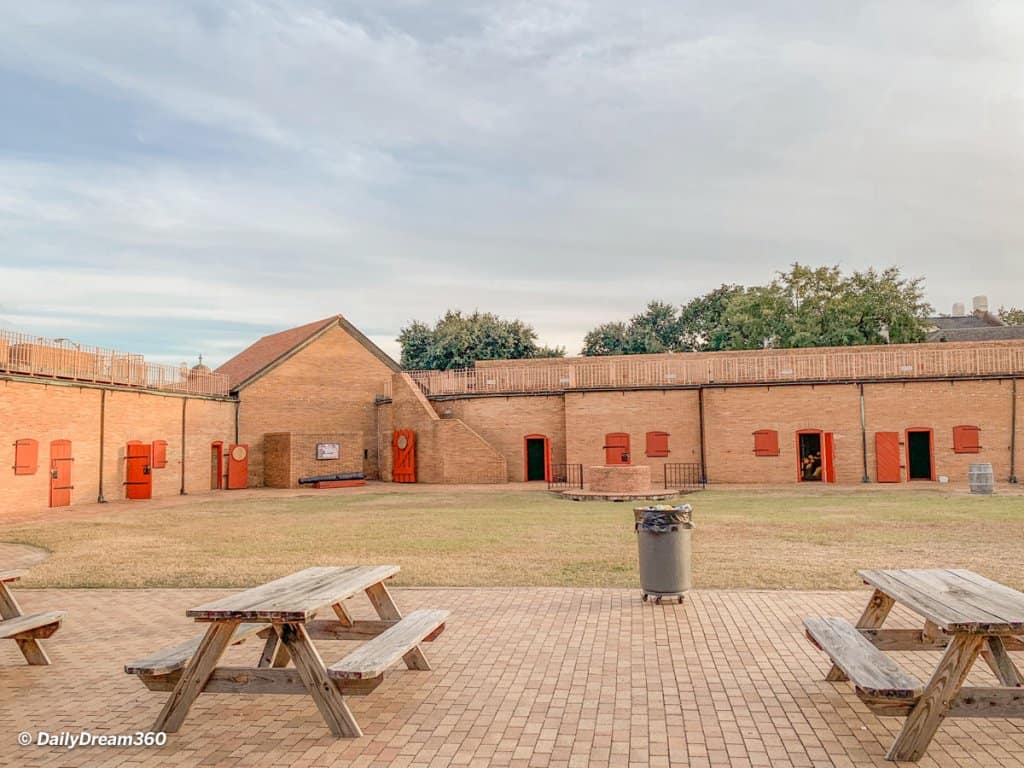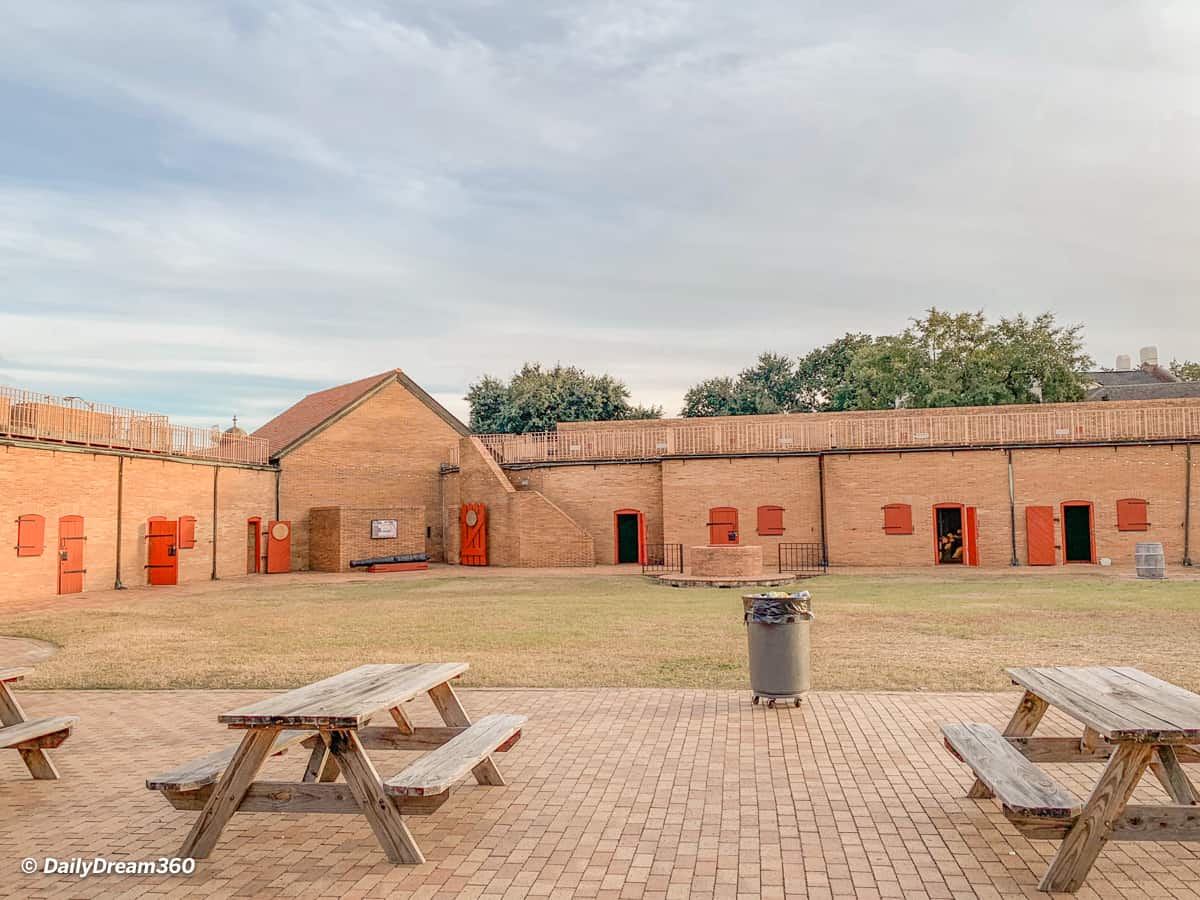 Museums and Galleries in Mobile Alabama
History Museum of Mobile
You can learn a lot about a city from discovering its history. You'll learn a lot about Mobile in permanent exhibits that explore the city's 300-year history through the Colonial era, Slavery, WWII, the Civil Rights movement in Mobile, and more.
Fort of Colonial Mobile
Steps from the History Museum you will find the relocated Fort of Colonial. The Fort guarded Mobile and its citizens for almost 100 years, from 1723-1820. This museum is just 1/3 the size of the original fort but remains to teach tour-goers about the history of the city.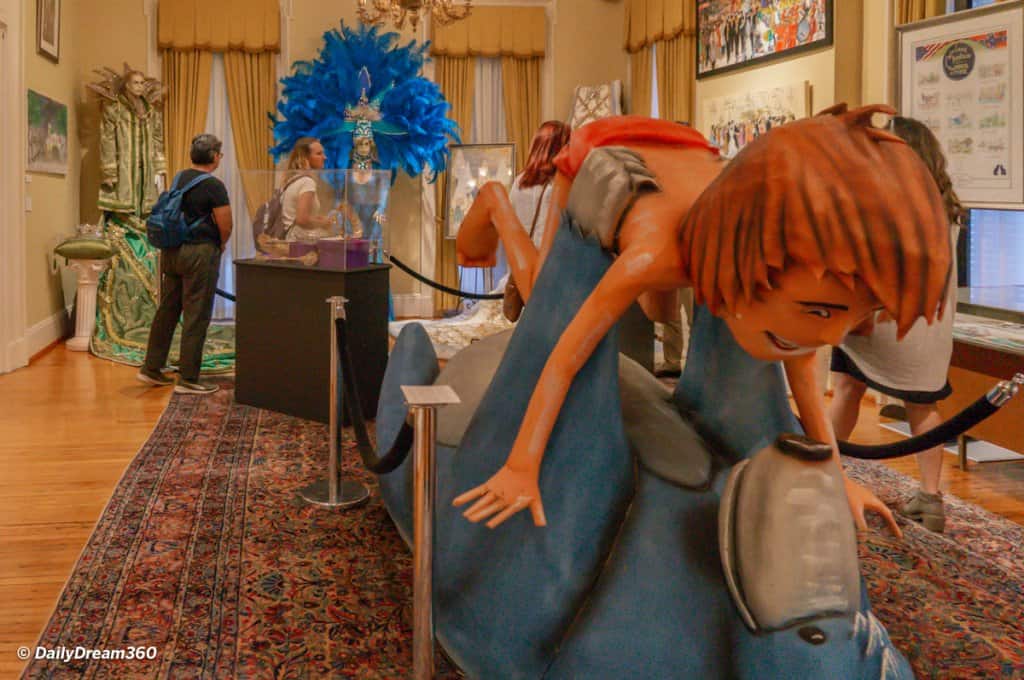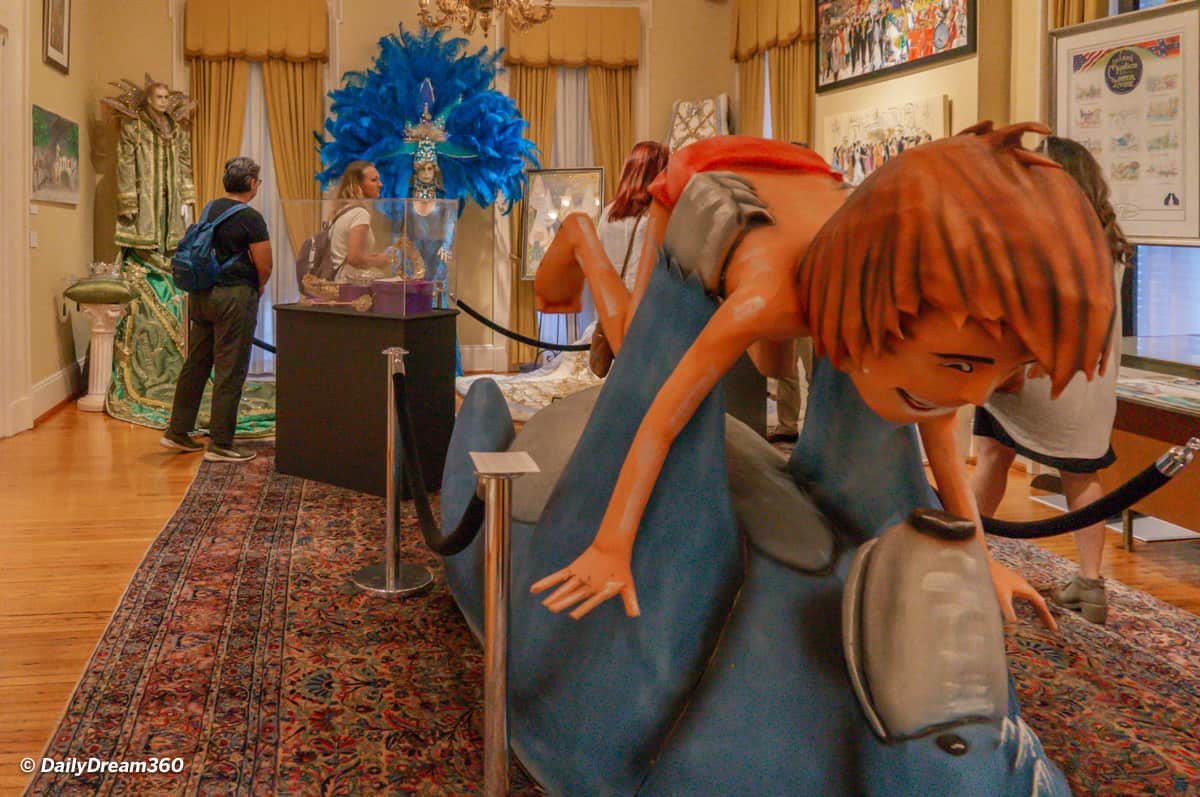 Mobile Carnival Museum
Did you know Mobile is the birthplace of Mardi Gras? I learned this and more at the lovely collection at the Mobile Carnival Museum. We all wanted to go there the minute we arrived in Mobile. Since it is the birthplace of Mardi Gras and we had just come from New Orleans, where we visited their Carnival Museum.
In Mobile, the Carnival Museum traces back 300 years of the festival from its mystic society roots. Inside, you'll find beautiful gowns and jewels worn by the parade Queens, some float pieces and a discussion of some of the Mystic Societies' themes.
Read More: 3 Days in NOLA an Itinerary for First Timers.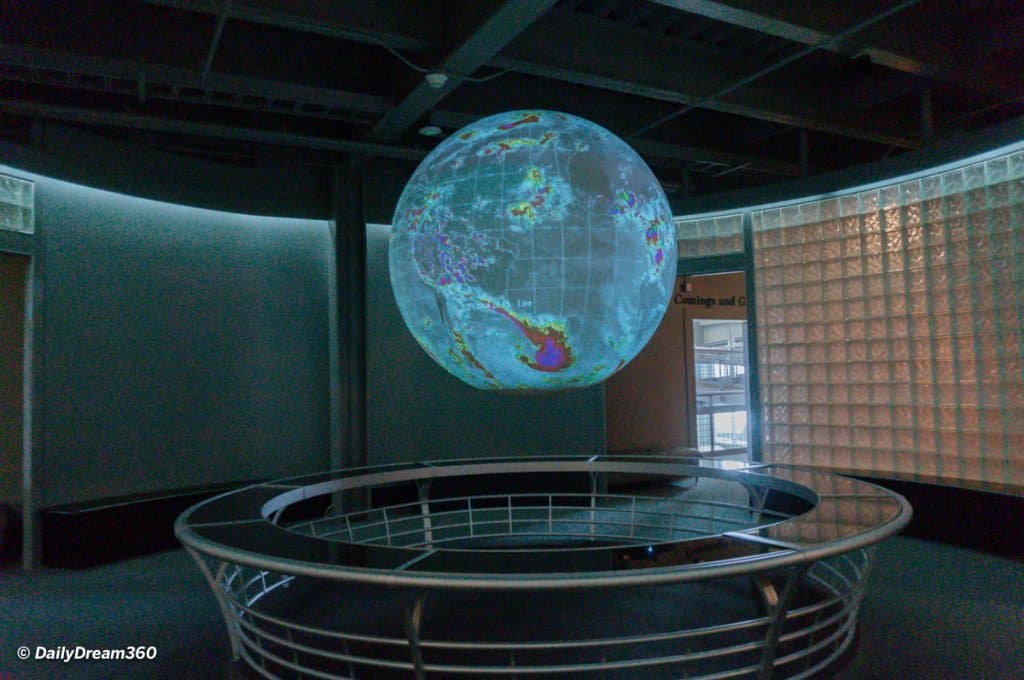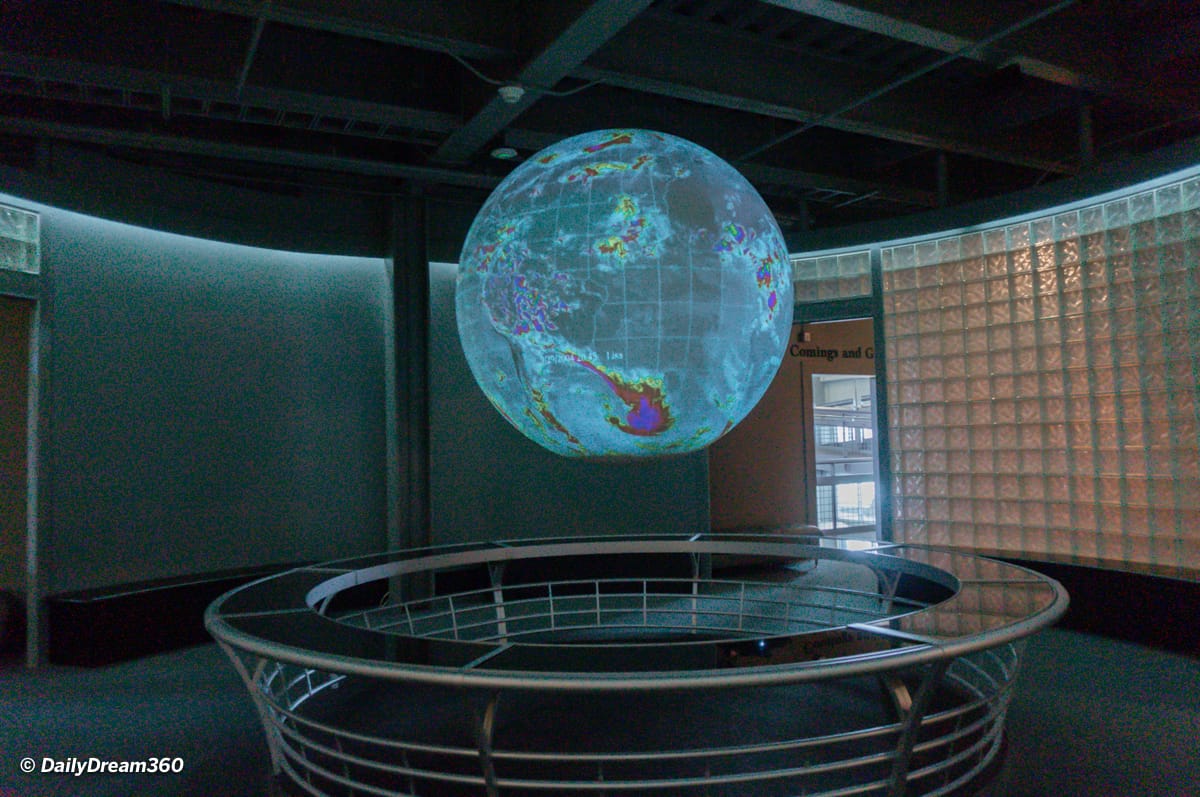 Gulf Quest National Maritime Museum
It was pouring rain the morning we visited the Gulf Quest National Maritime Museum. It was the perfect day to explore the enormous Gulf Quest National Maritime Museum. First off, this museum is a must for travellers with kids as it features over 75 interactive displays on its five floors.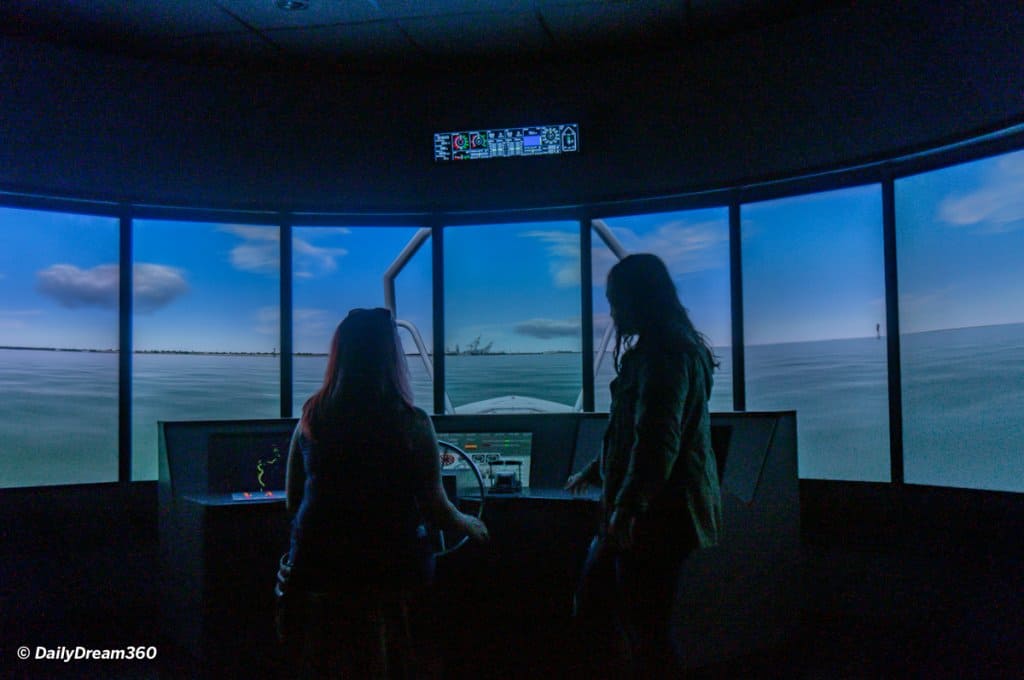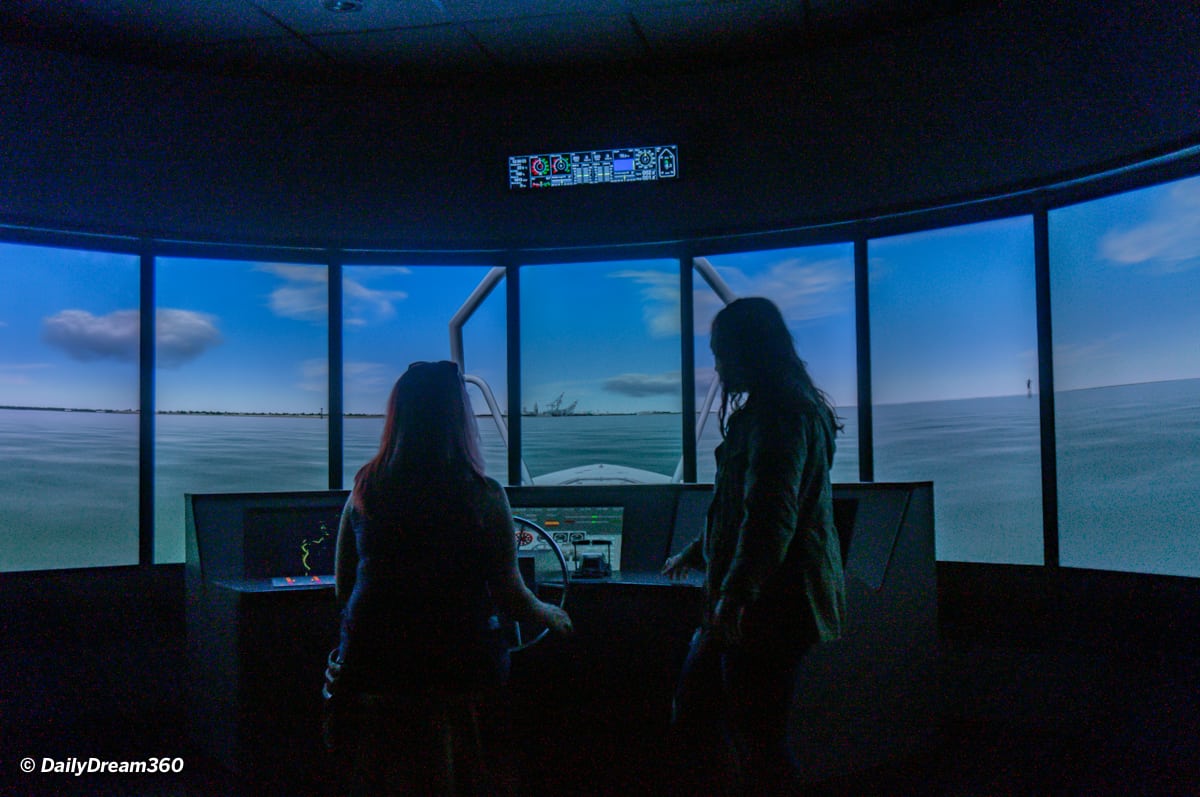 Everything you want to learn about maritime topics, from sailing, weather, marine life, can be determined with hands-on exhibits. A highlight of the museum was an interactive simulation allowing you to pilot a cargo ship into port.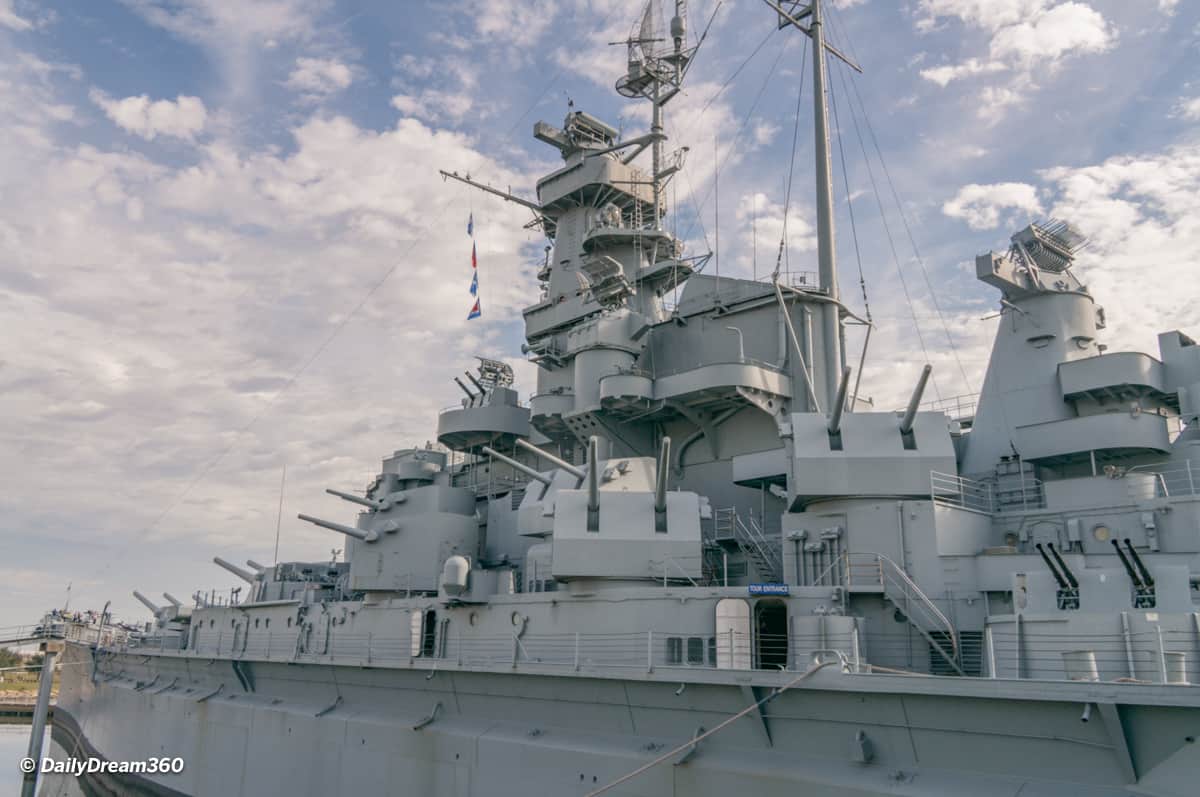 USS Alabama at Battleship Park
If you are a lover of military museums, you must cross the river to the USS Alabama at Battleship Park. There you can tour through the Mighty A battleship and the USS DRUM submarine. The park also has a hanger with 30 military aircraft, which you can walkthrough.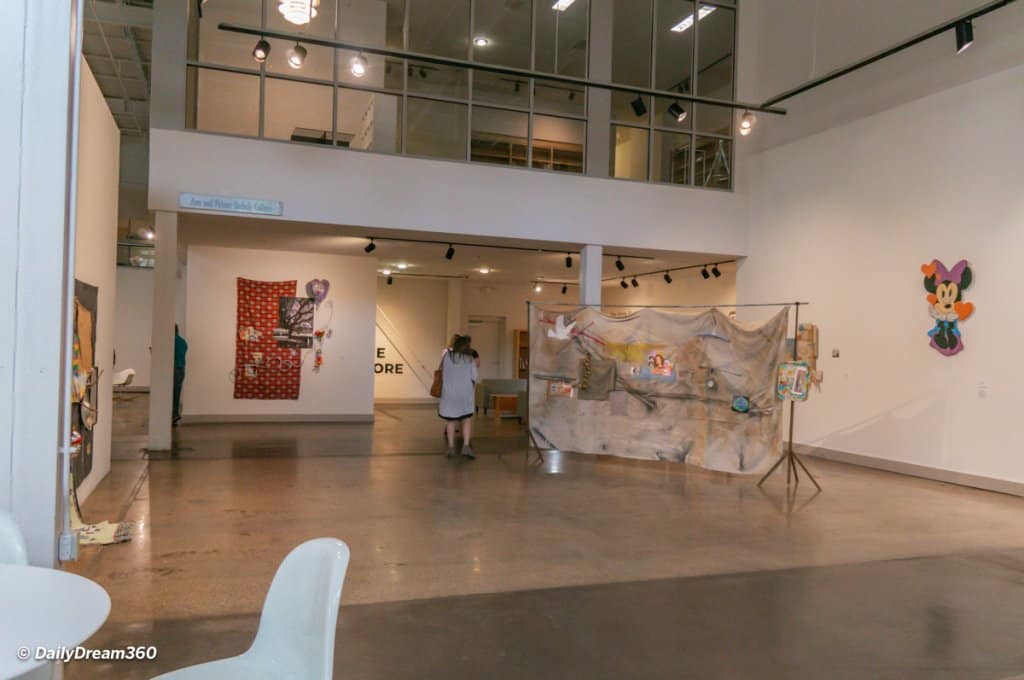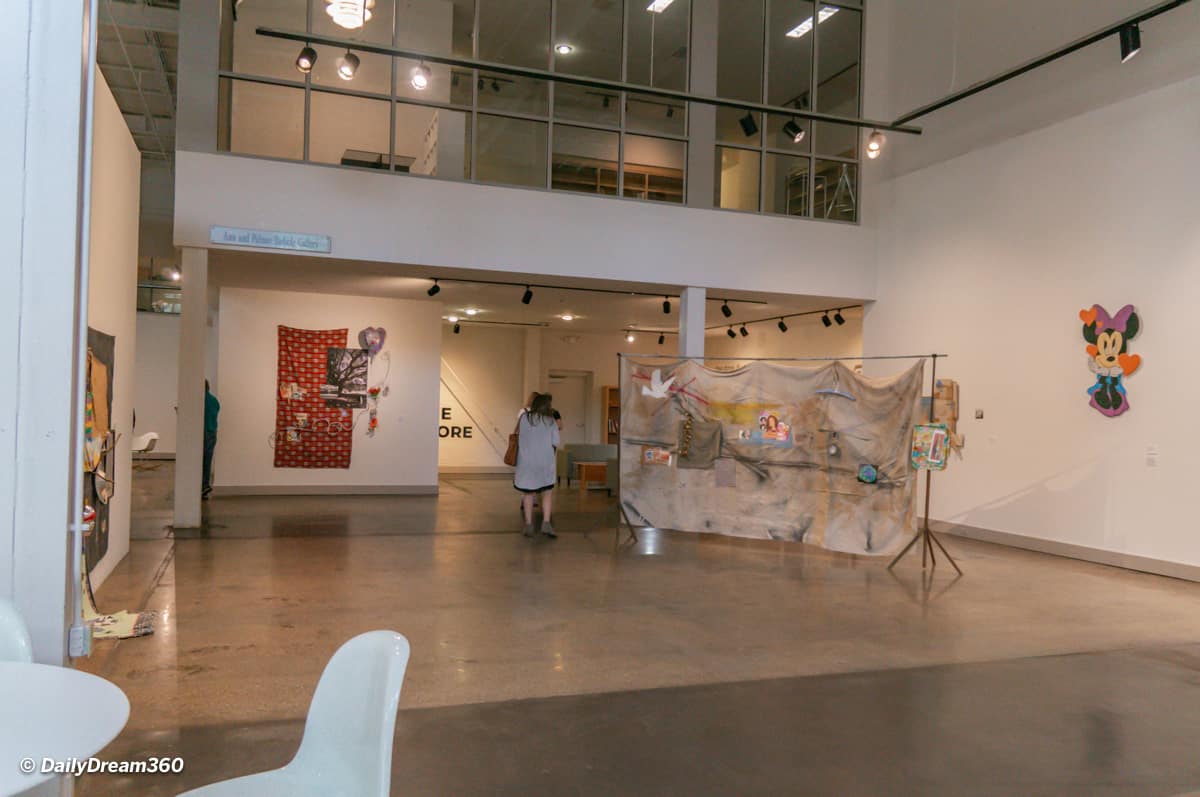 Alabama Contemporary Art Centre
The massive warehouse-like space always has art installations and exhibits that change throughout the year. However, this is not just any contemporary Art Gallery; the Contemporary Art Center is a non-profit group on a mission to help artists worldwide to share their art in a non-biased space.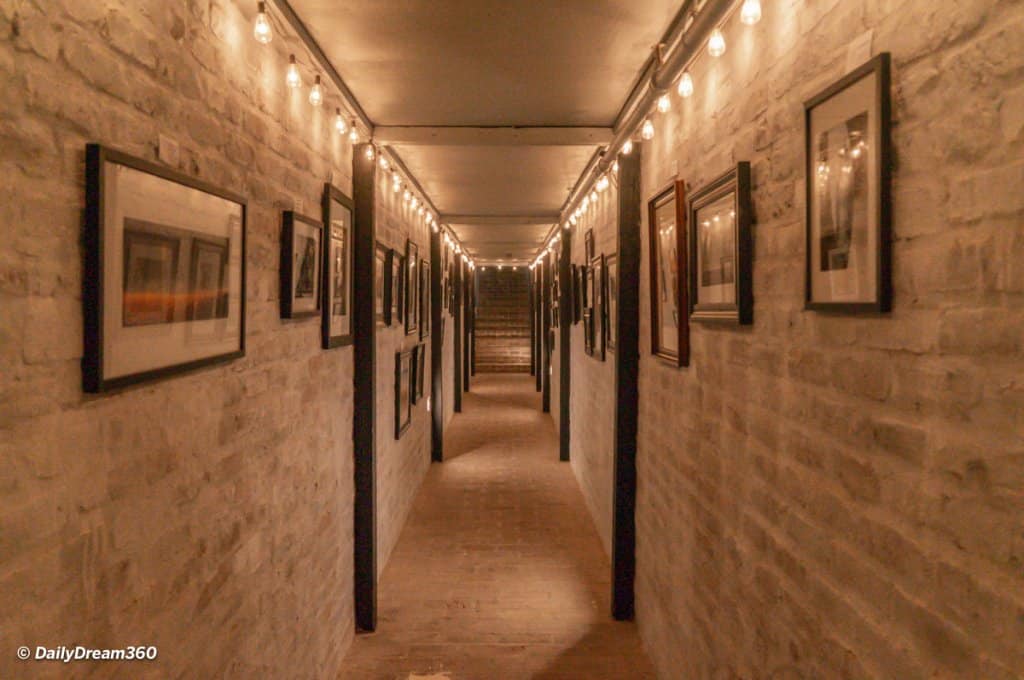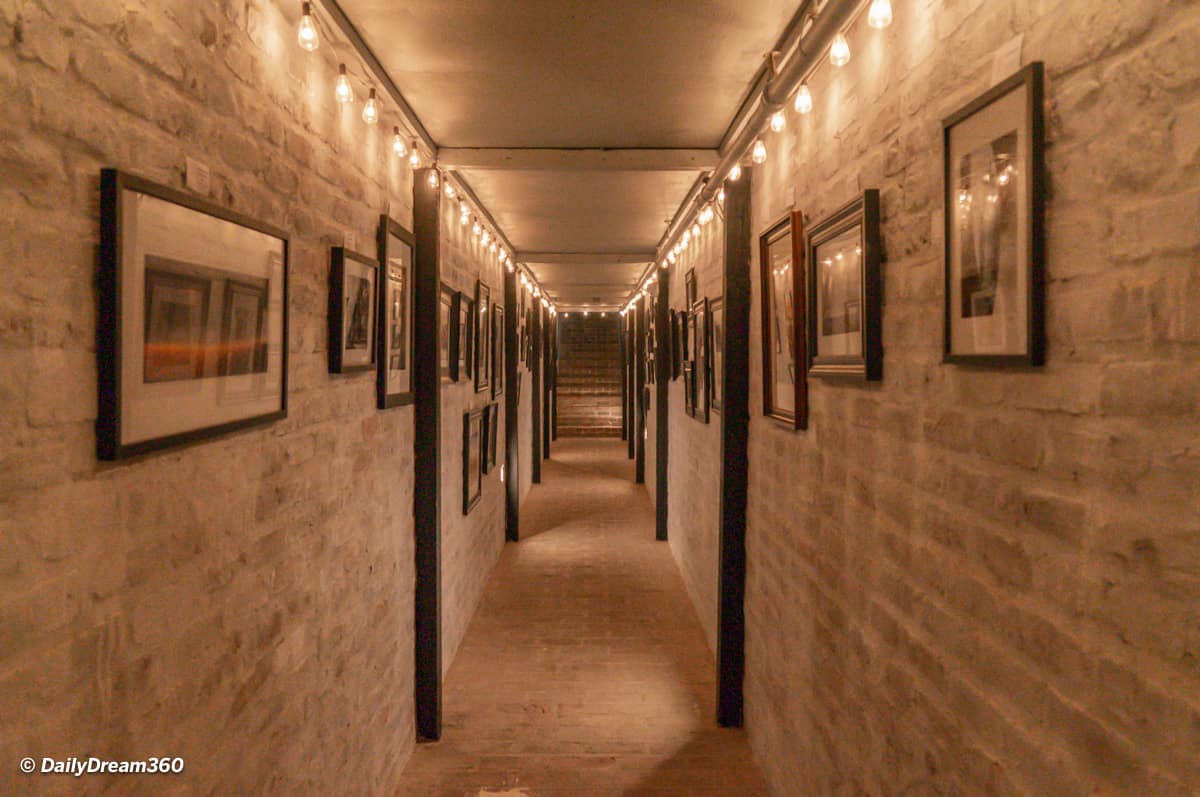 Lupercalia Art Society Gallery and Speakeasy
We walked through this gallery so quickly during our Bienville Bites tour I knew we had to go back. Many of the buildings renovated in the LODO district have a story. During the tour, we were invited into the basement to see a passageway used in the underground railroad. After talking with the new owner, we realized this building dates back to 1853.
There are 47 artists currently on display at the gallery, which also hosts a speakeasy bar in the basement—something to put on your itinerary if you are an art and wine lover.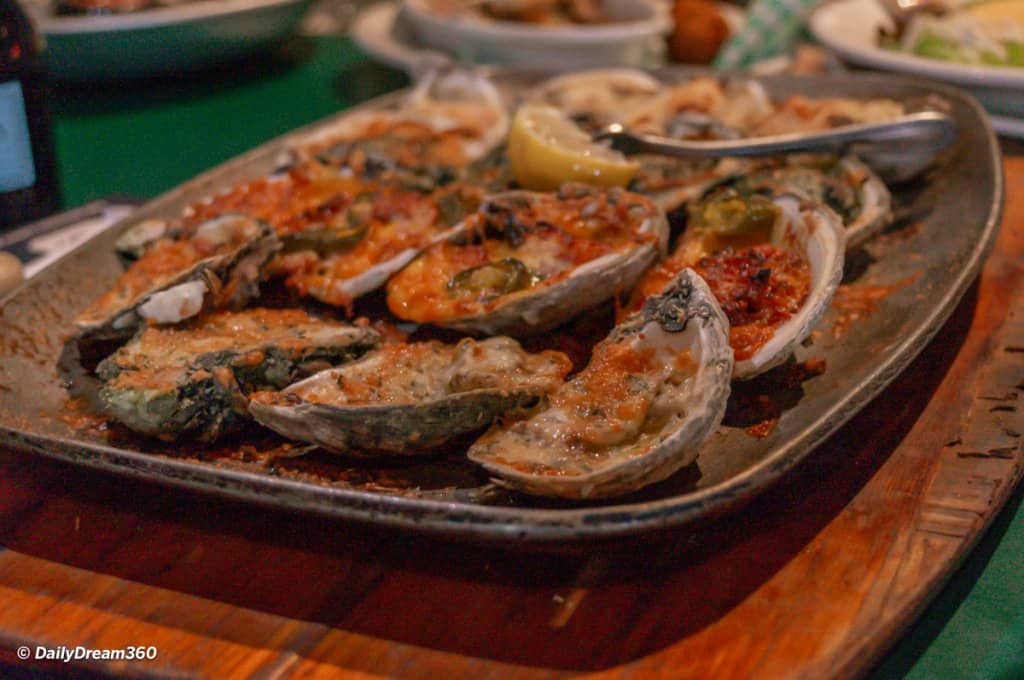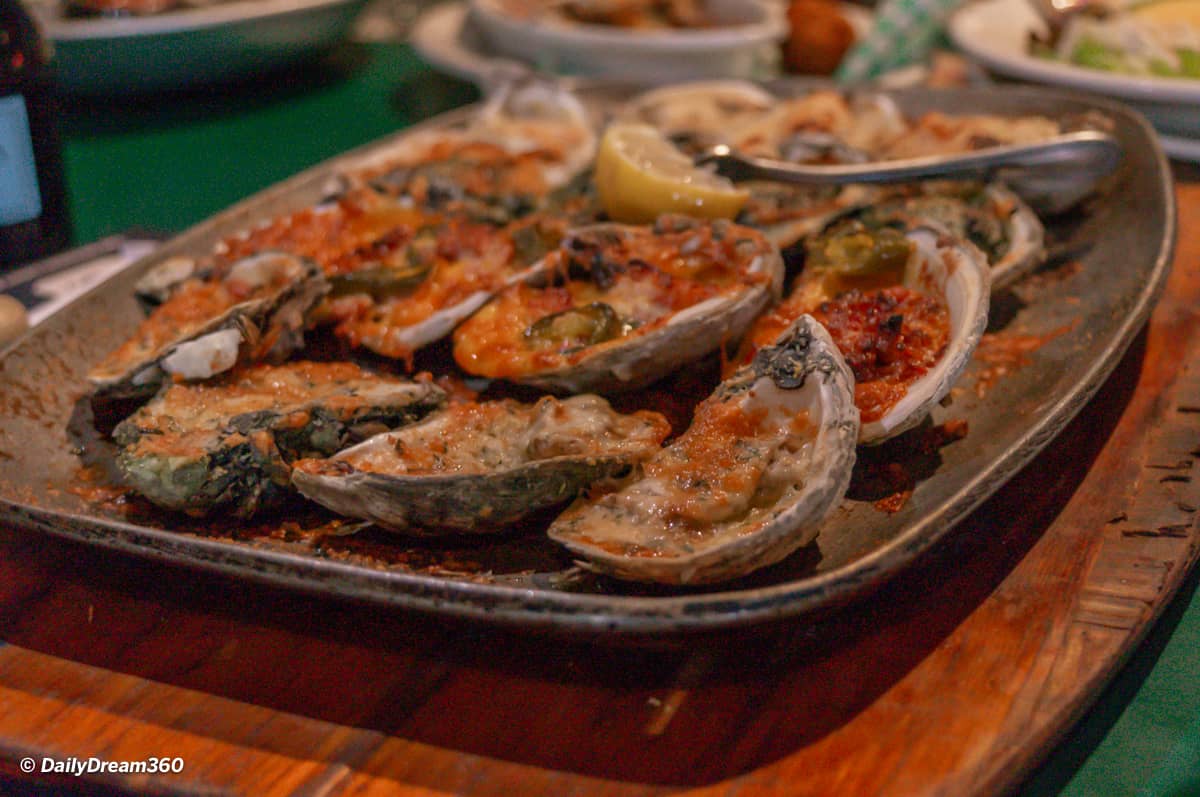 Places to Eat in Mobile Alabama
Wintzell's Oyster House
When visiting a city for the first time, I often listen to the many suggestions made by the locals I meet. Wintzell's is part of Mobile's history. It started as a simple 6-stool oyster house in 1938. We ate at the flagship location, which was much larger than a 6-stool bar.  
The flagship Wintzell's location on Dauphin Street recently celebrated its 80th anniversary and is known far and wide for its "oysters — fried, stewed or nude."
For more information on Wintzell's: Website | Reviews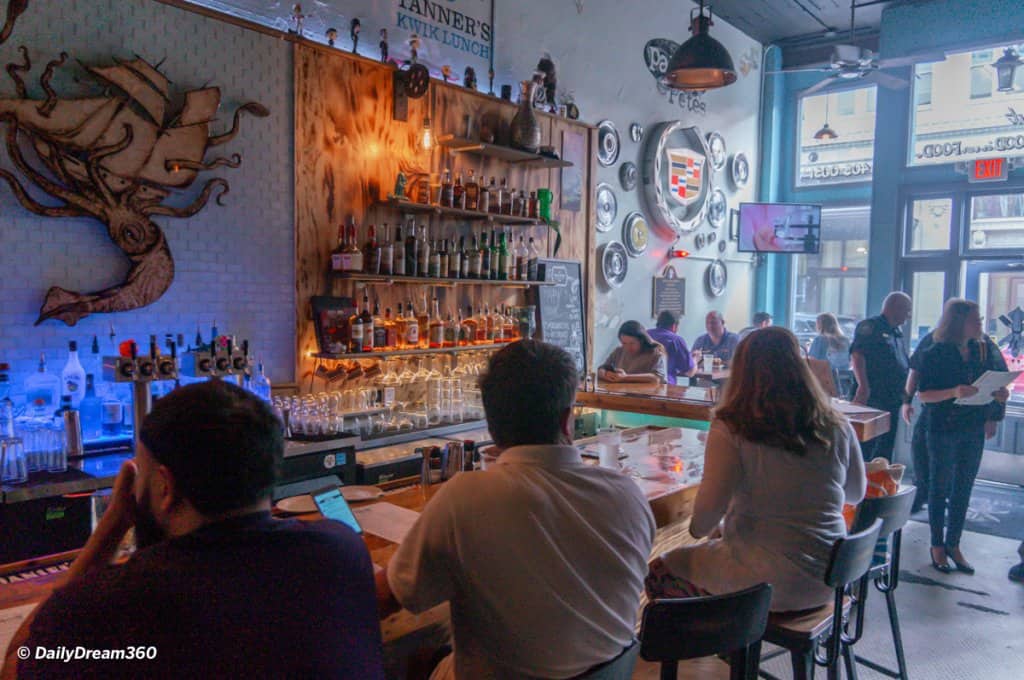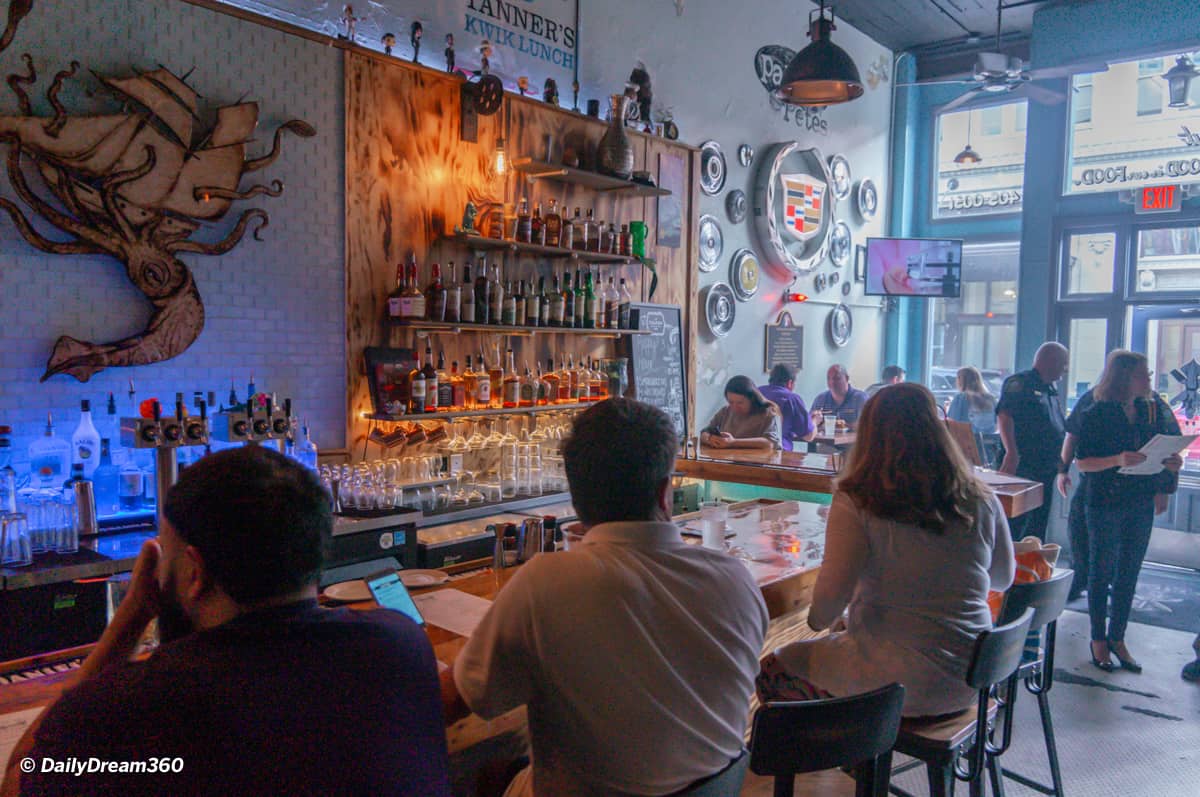 Squid Ink
There was much debate on our visit to Squid Ink Eclectic Eats and Drinks. Locals seem a little pissed that the well-known chef of Panini Pete shut down a Mobile favourite to open Squid Ink.
I loved the restaurant, packed with people; it served beautiful plates of a fusion of dishes from British, Asian, American cuisines and more.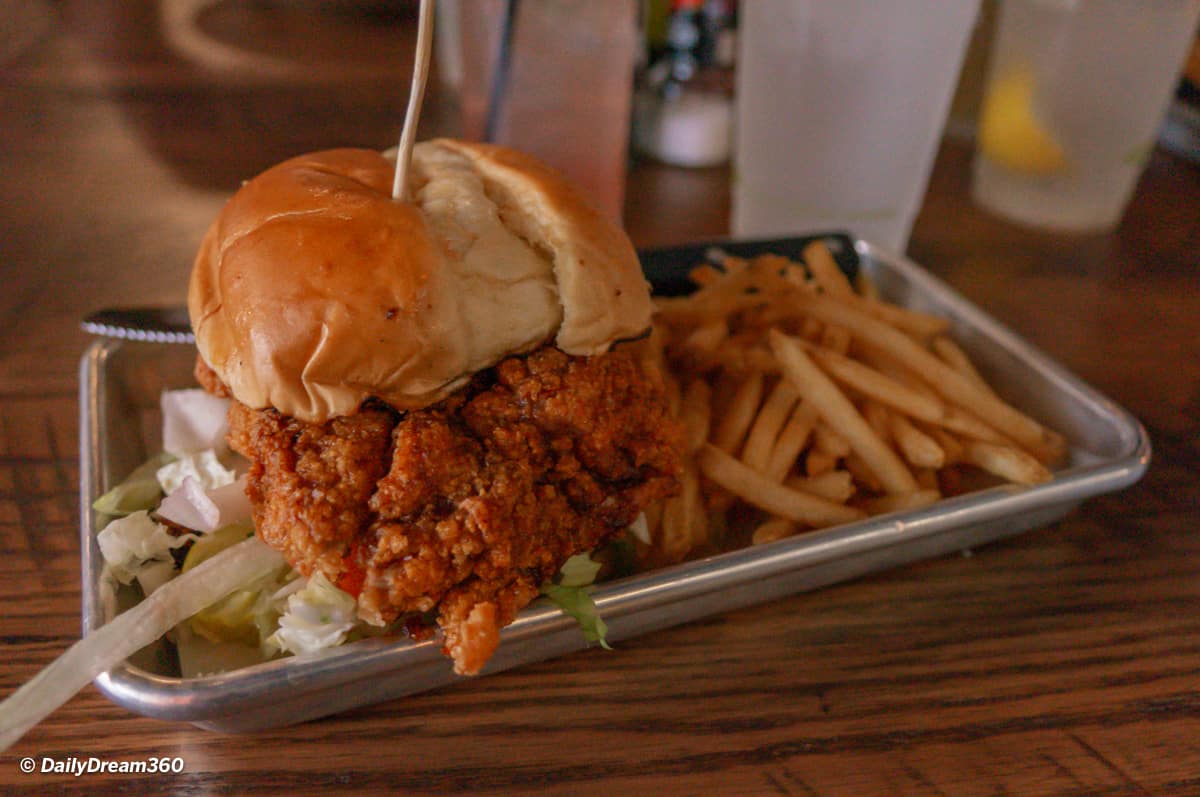 I had a spicy chicken sandwich (also a local recommendation), and honestly, I'm still dreaming about it. I usually order salads when I eat out at these types of places, but something told me not to. I'm so glad I listened to that inner voice because I can still taste the incredible flavours of that spicy sauce.
For more information about Squid Ink: Website | Reviews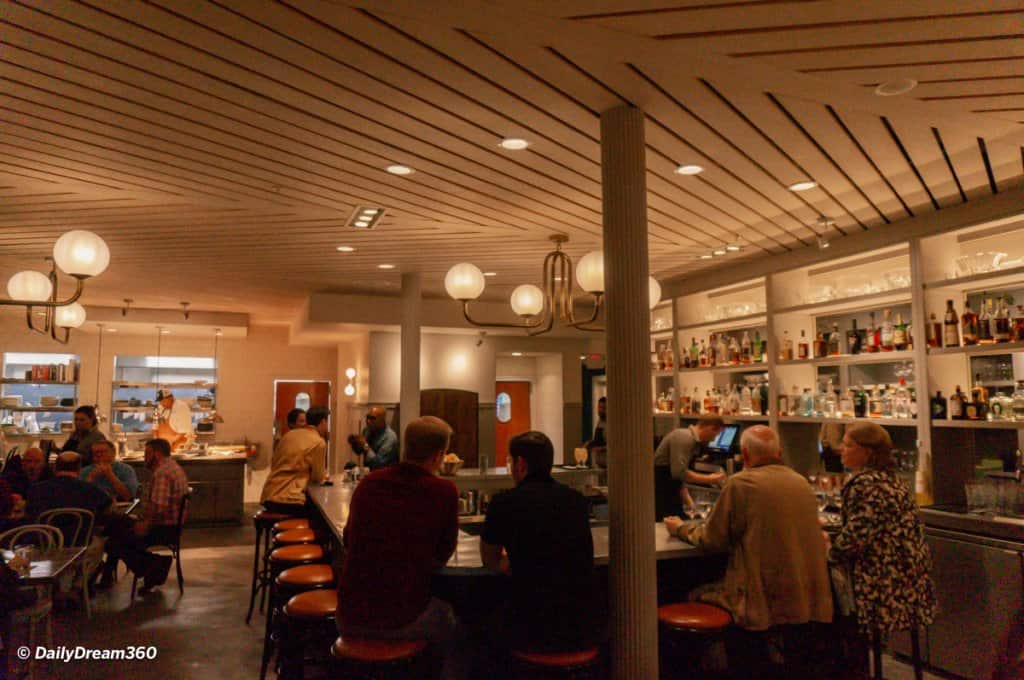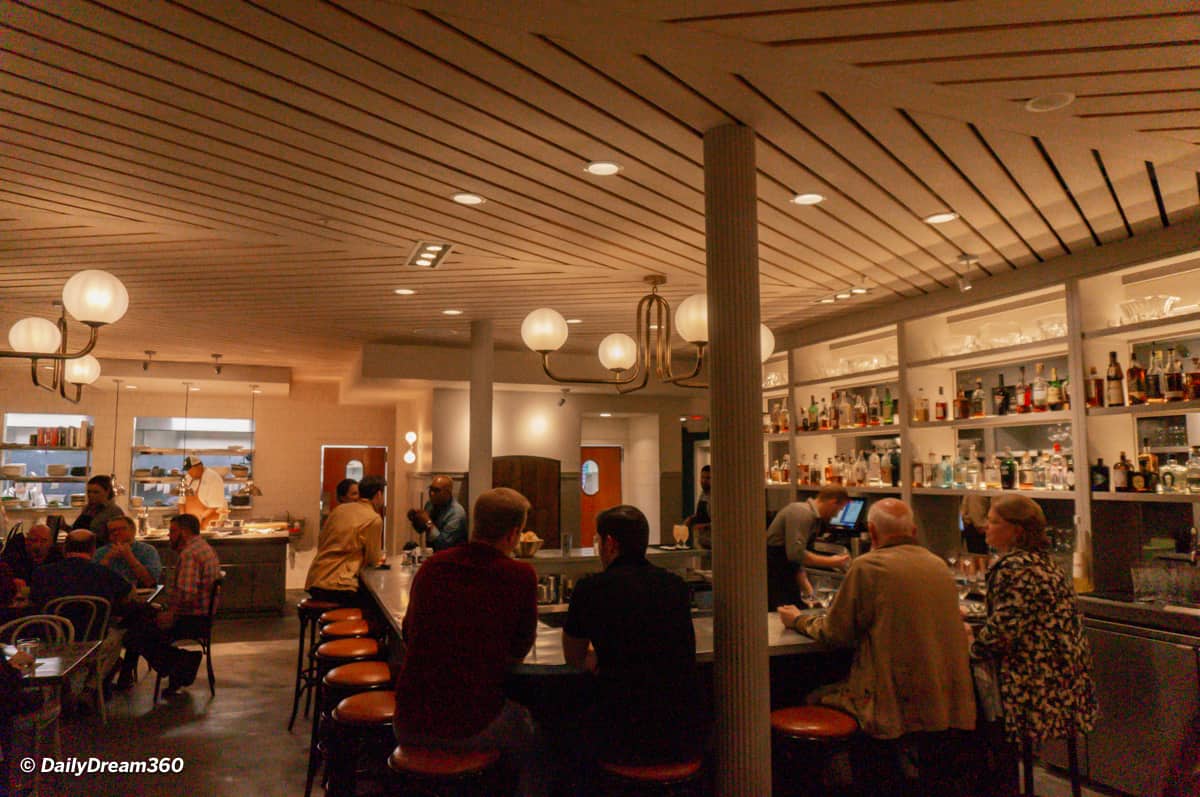 Southern National
As we told the locals, we met in the city that we were having dinner at Southern National; they instantly became excited for us. From the outside, it looks like a fancy restaurant. It is but without that pretentious high-end vibe.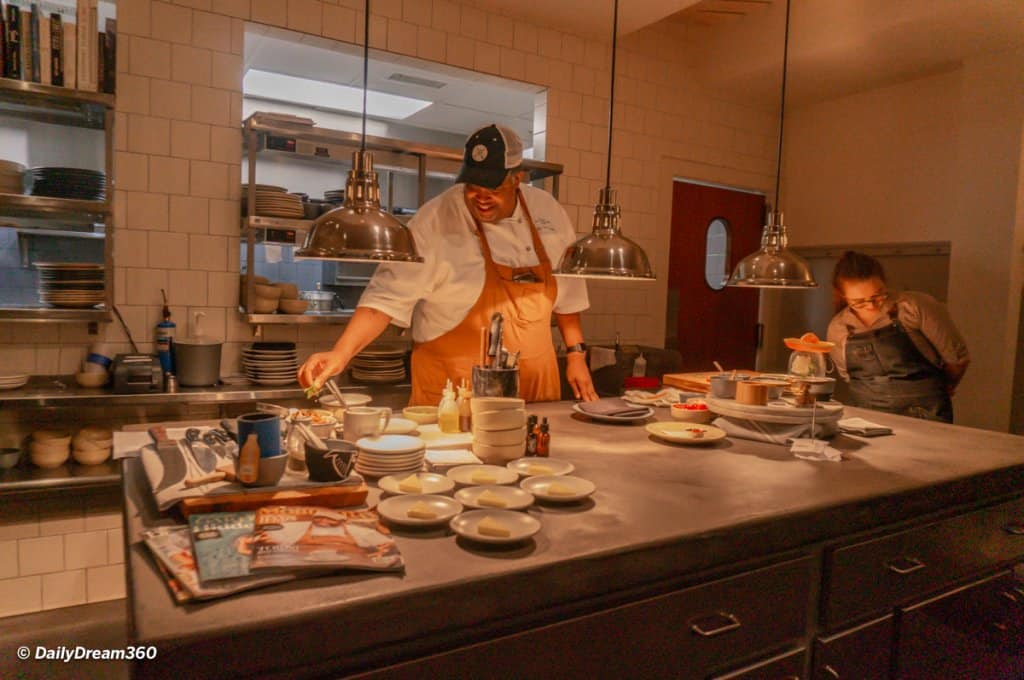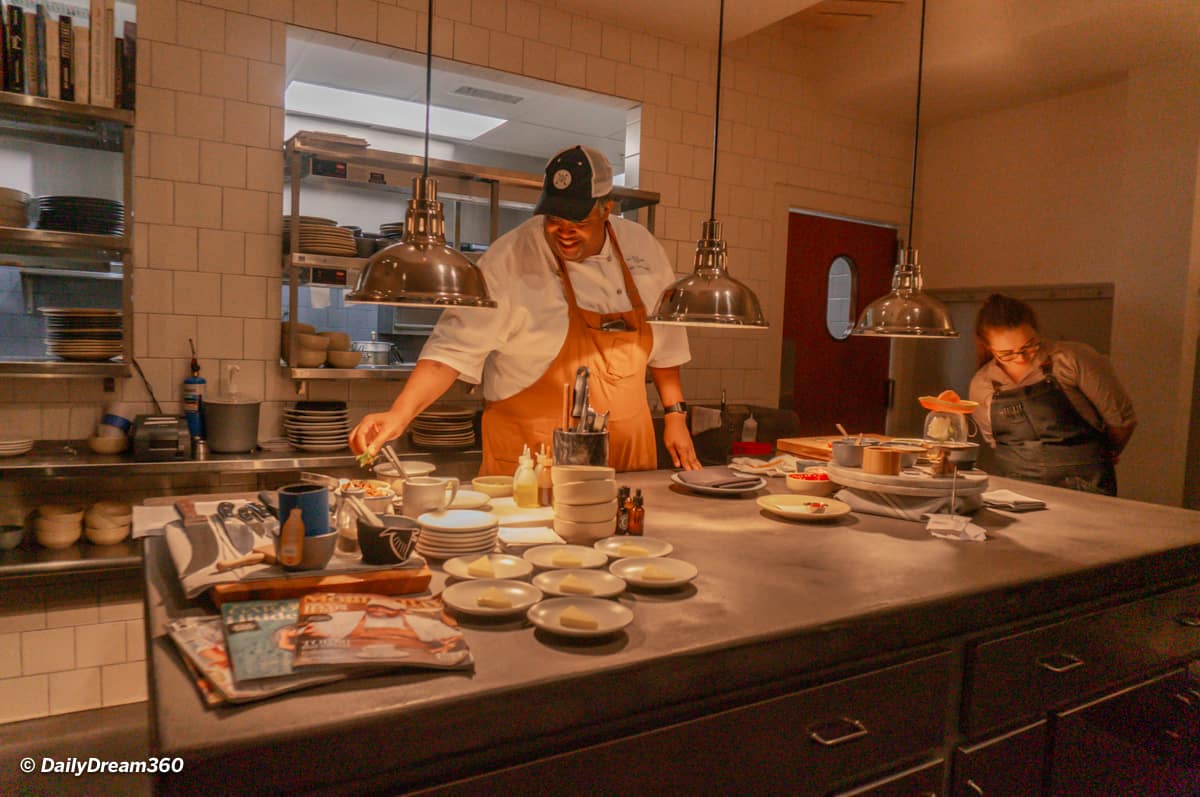 We sat at the chef's table right next to the pass, and when you see this six-foot man standing back there plating dishes with a massive smile on his face, it's easy to see where this restaurant gets its casual vibe comes.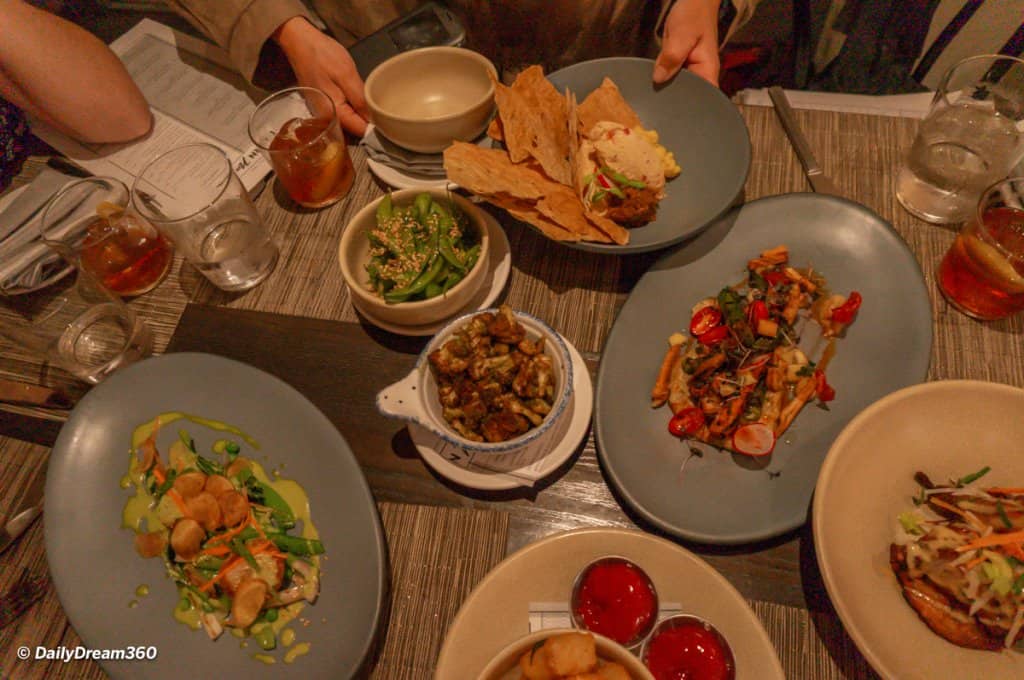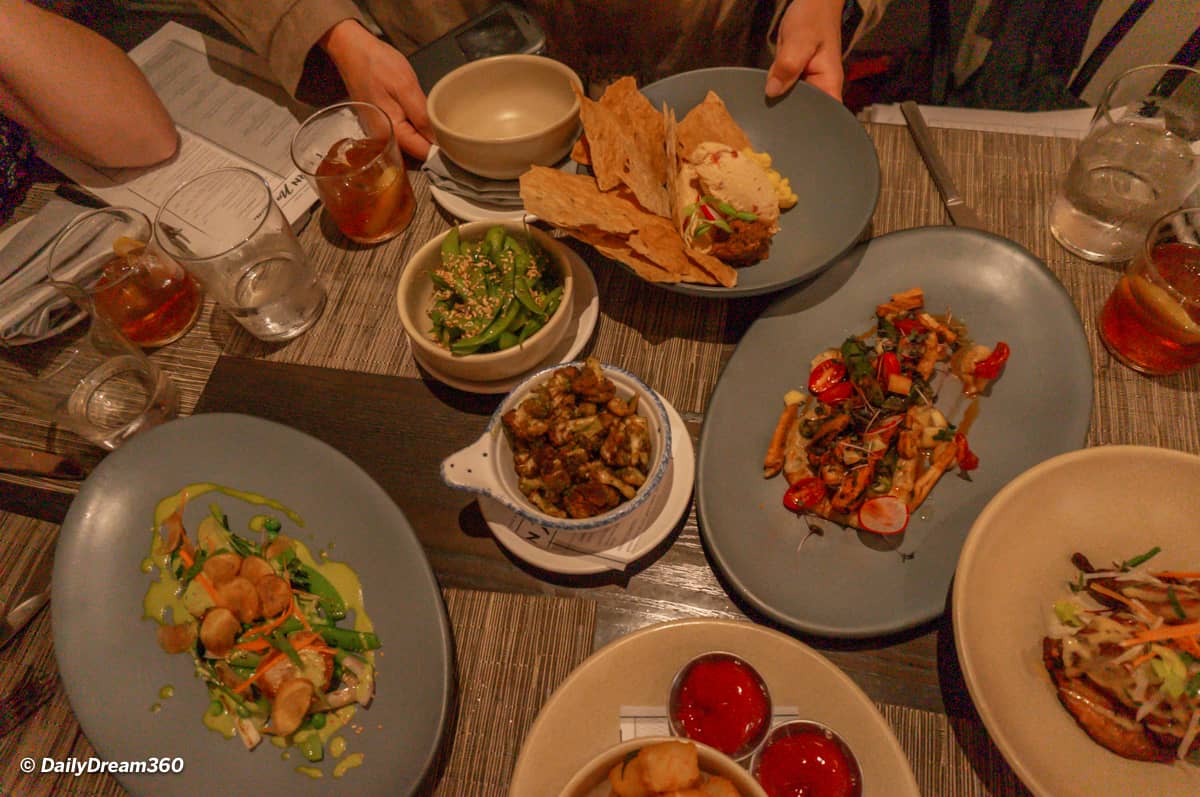 Chef Nutter loves what he does, and that makes eating at Southern National that much more enjoyable because you can taste the love in every single dish.
For more information on Southern National: Website | Reviews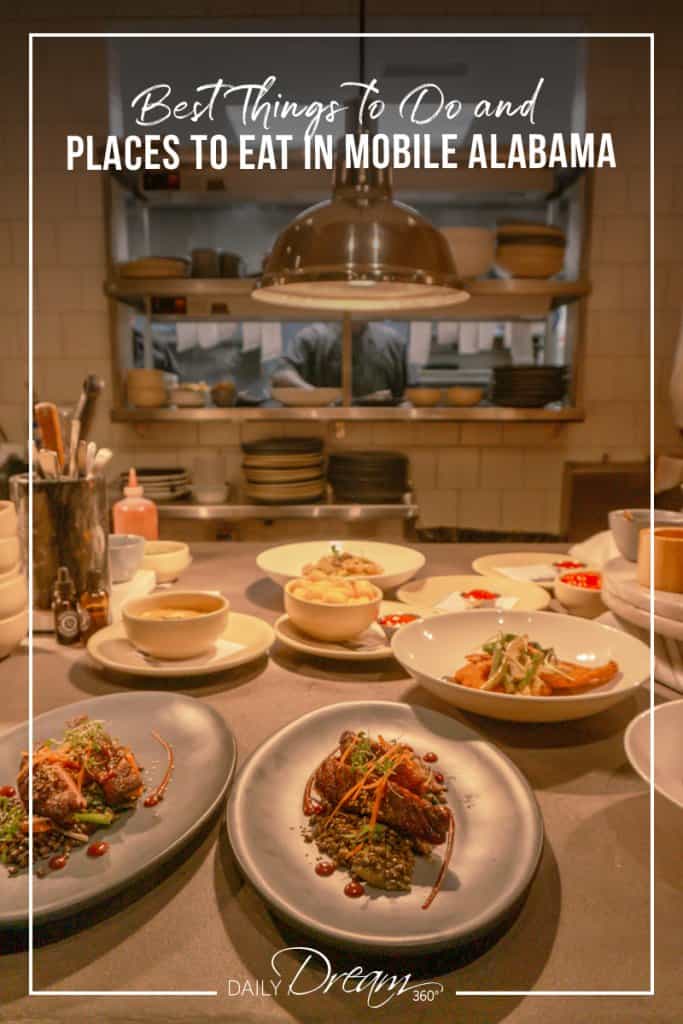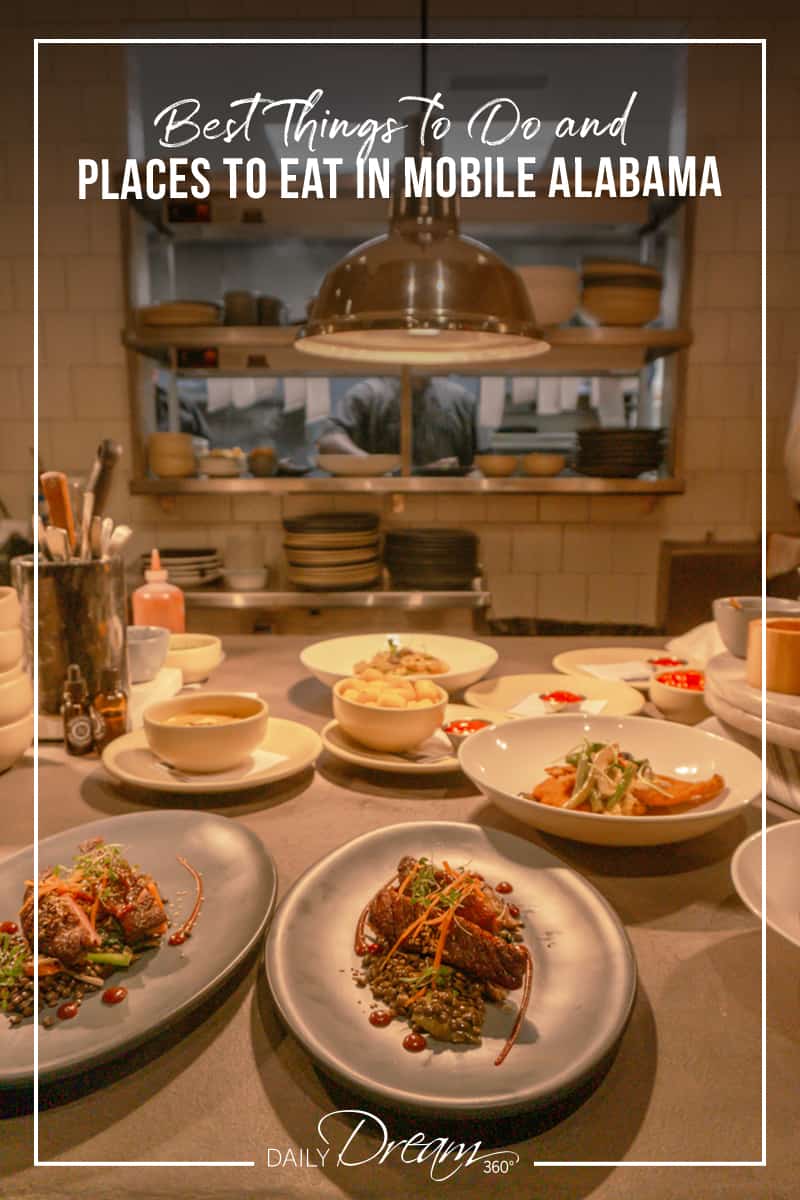 Travel assistance provided by Visit Mobile on a media press trip; however, opinions in this post are my own.