There is just no getting around it, especially during the summer or on beach getaways. I need sunscreen. With fair and sensitive skin this makes the challenge of finding good sunscreens which my skins don't react to very difficult. This winter before one of my trips to the Caribbean I discovered the Neutrogena Sun stick in the travel section at Shopper's Drug Mart. After sharing it on social media, Neutrogena sent me another sunscreen to try. In this post, I'm going to share my experience with Neutrogena Dry whatever sunscreens.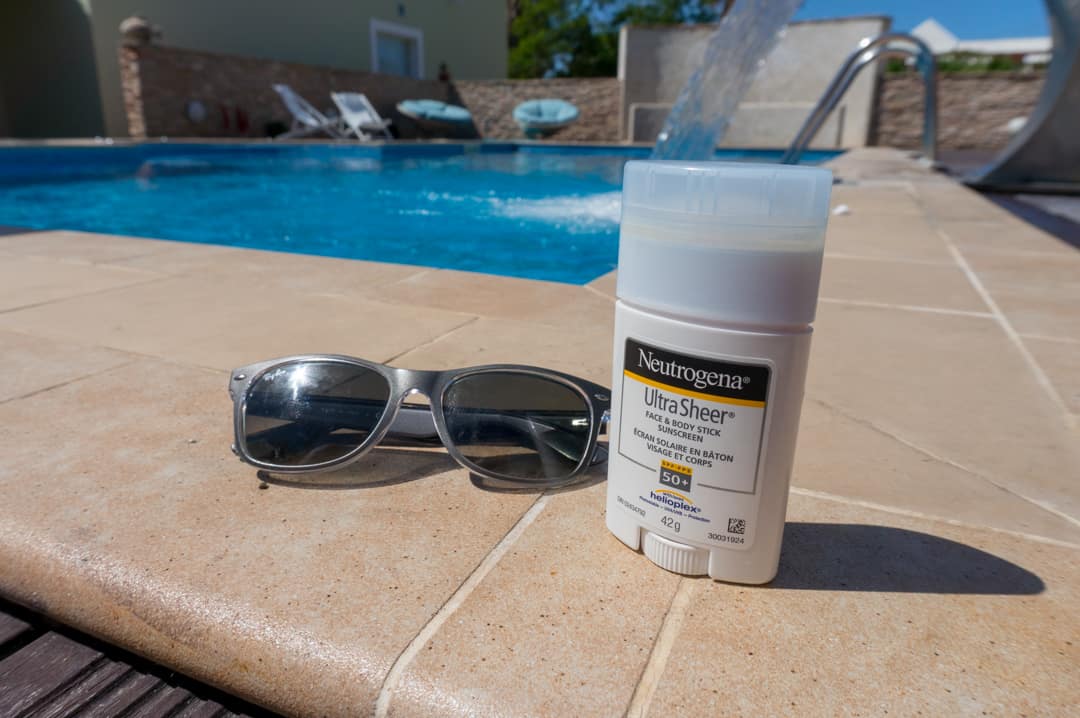 Ultra Sheer Face & Body Stick Sunscreen SPF 50+
What appealed to me that day in Shopper's Drug Mart when I saw this the first time, was that it looked Like a deodorant stick. I thought no more sticky hand feeling. I also thought this is great for trips where I'm in the sun but only need to apply sunscreen to my face or arms like hiking or skiing.
What I loved about the Neutrogena Sunscreen Stick
I've never been happier to gush about a sunscreen. I carry this in my purse all the time. Whenever I find myself out in the sun too long, I can pull out my sun stick and apply the sunscreen on my arms or face easily, without worrying about white goop on my face or body.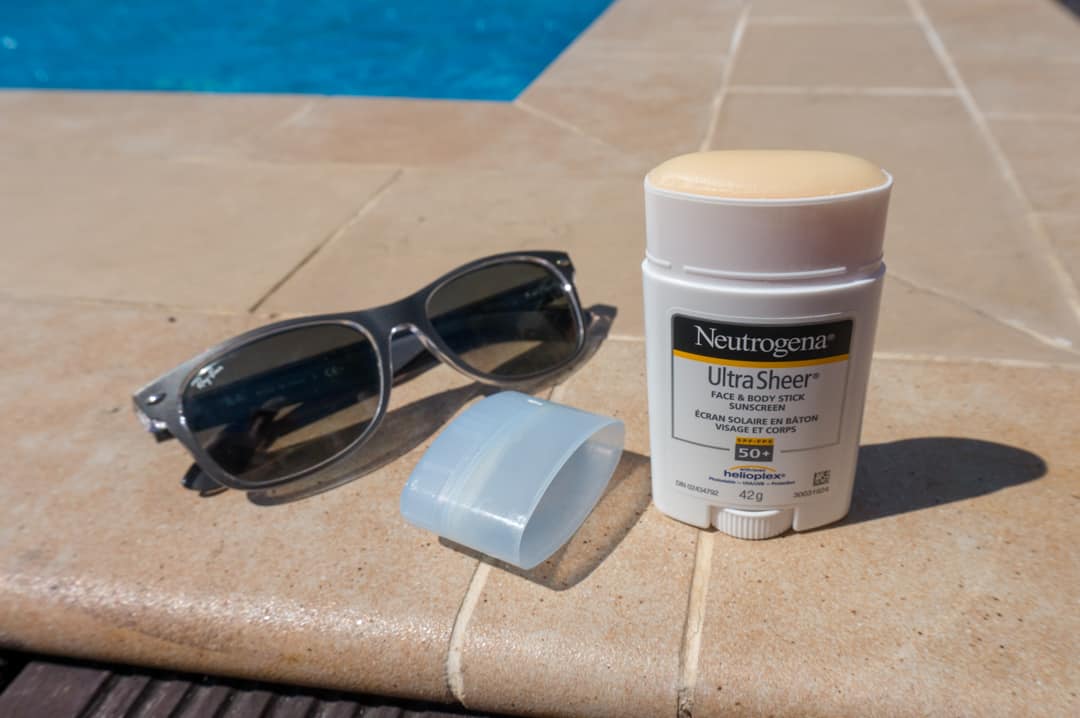 The super bonus, this is not a liquid or a lotion so it doesn't take up space in my liquids allowance for carry-on luggage.
• Very Lightweight
• Carry-on friendly – not part of your liquid carry-on allowance
• No sticky, heavy cream feeling, glides on smooth
• No white residue on skin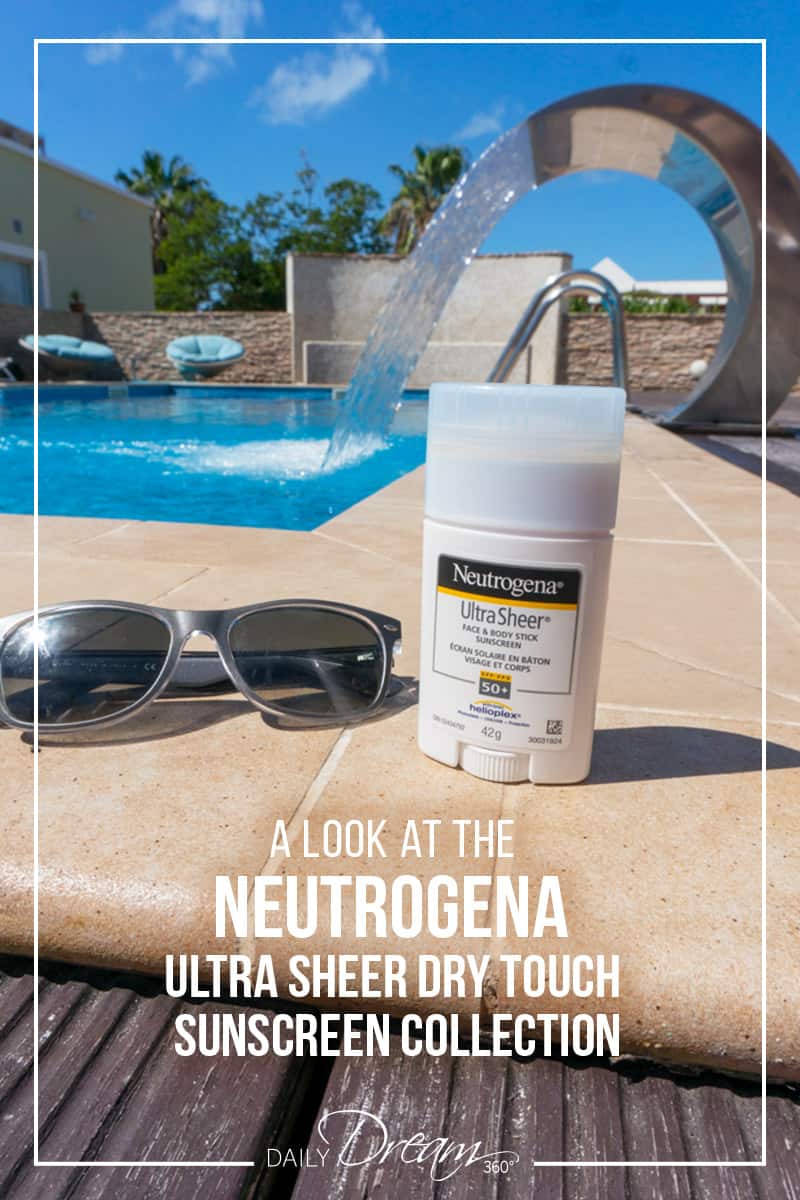 What I didn't like about the Neutrogena Ultra Sheer Sunscreen Stick
I travel solo a lot so when I'm on the beach, and it is time to apply the sunscreen on my back the stick is a problem. It is very awkward in hard to reach places.
• Hard to tell where it applied
• Hard to reach your own back
• Have to reapply more as it is only SPF 50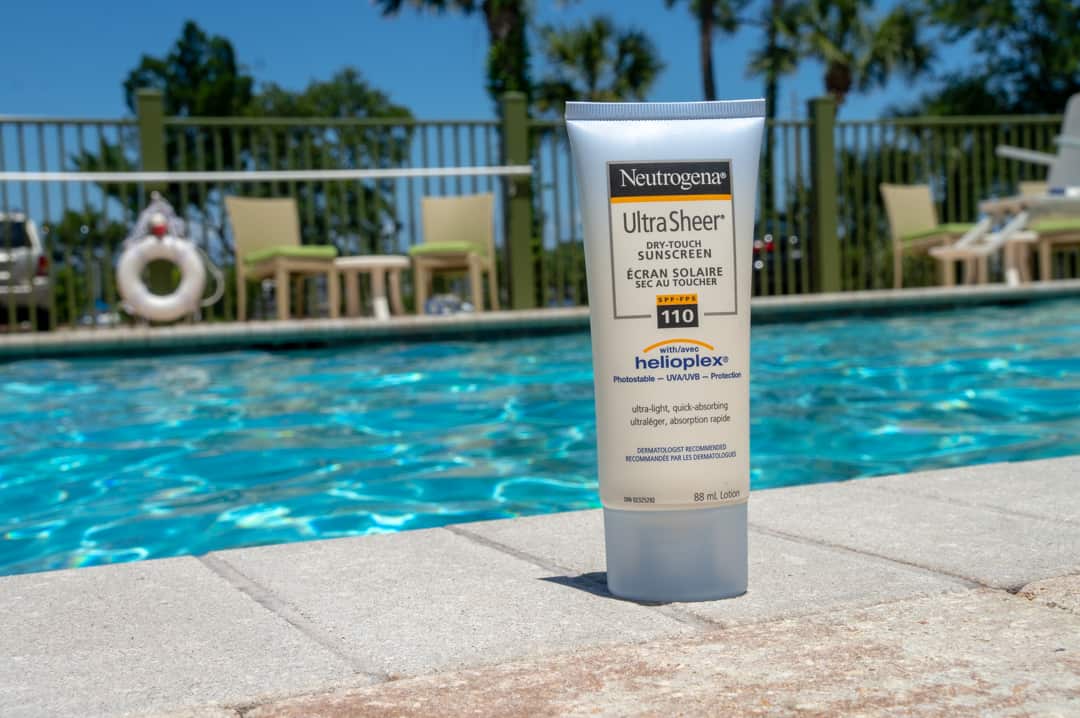 Neutrogena Ultra Sheer Dry-Touch Sunscreen SPF 110 Cream
I don't know about you, but when I saw SPF 110 I thought really? Is 110 better than 60? The fact of the matter is, it doesn't matter what number is on the bottle, what matters is this sunscreen is lightweight, dissolves into your skin quickly and doesn't feel sticky and gooey like other sunscreens.
I had my friend apply some on my back during a recent road trip, and she noticed the difference too. She wasn't left holding out her hands with sticky sunscreen residue.
What I loved about Neutrogena Ultra Sheer Dry-Touch Sunscreen Cream
This is one of those instances where a beauty company lives up to their claims. They promise ultra-light, quick-absorbing sunscreen and they delivered. For me on a recent trip to Florida during the summer, I went through the entire week with this bottle and didn't even get a minor pink sunburn.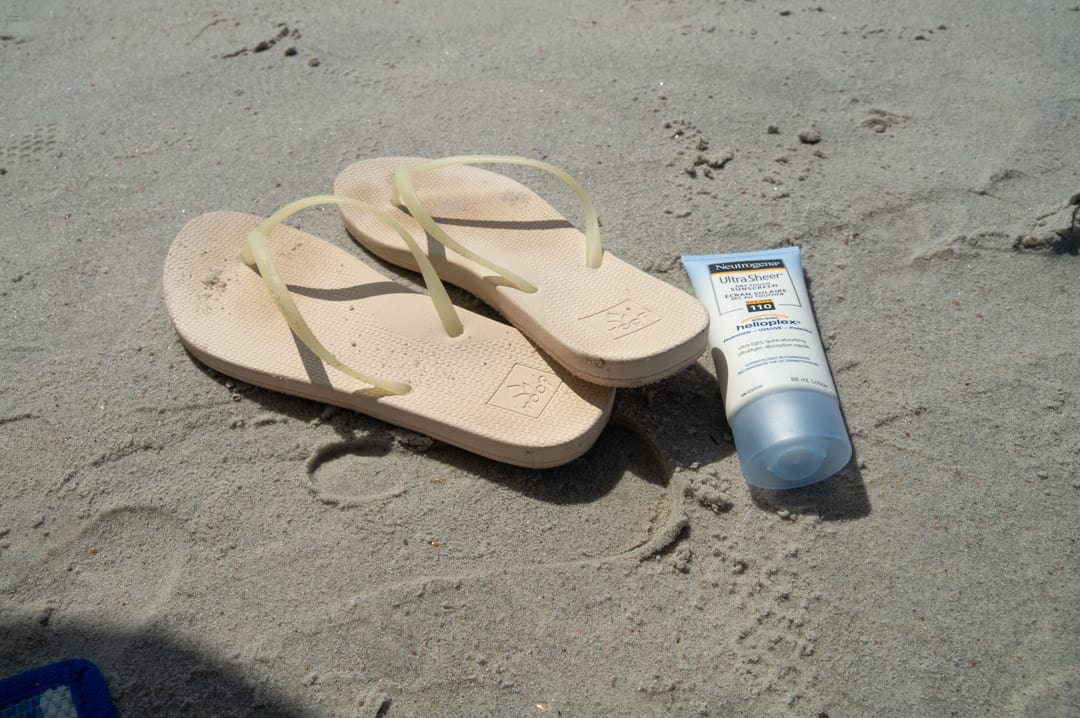 I applied it once in the day, and even my super fair skin never reacted to the sun. This was a massive win for me. The packaging is also small and lightweight. It meets the requirements for carry-on liquid allowances at 88mL.
• Lightweight sunscreen
• Applies smoothly to the skin and absorbs quickly
• Not gooey or sticky, does not leave a white residue
• Carry-on friendly packaging, meets liquids allowance
• Can wear longer before having to reapply
What I didn't like about Neutrogena Ultra Sheer Dry-Touch Sunscreen
Honestly, I love this sunscreen. I have no complaints. I was even happy to apply this to my face without worrying about feeling like I was wearing a white clown mask.
Also Available in the Neutrogena Ultra-Sheer Collection
Neutrogena Ultra Sheer Body Mist Spray
If you are a fan of sunscreen spray, then you are in luck. This Neutrogena Ultra Sheer sunscreen collection also includes a full reach body mist. I have tried the older bottles, but these new sprays promise to make the application of the sunscreen mush easier.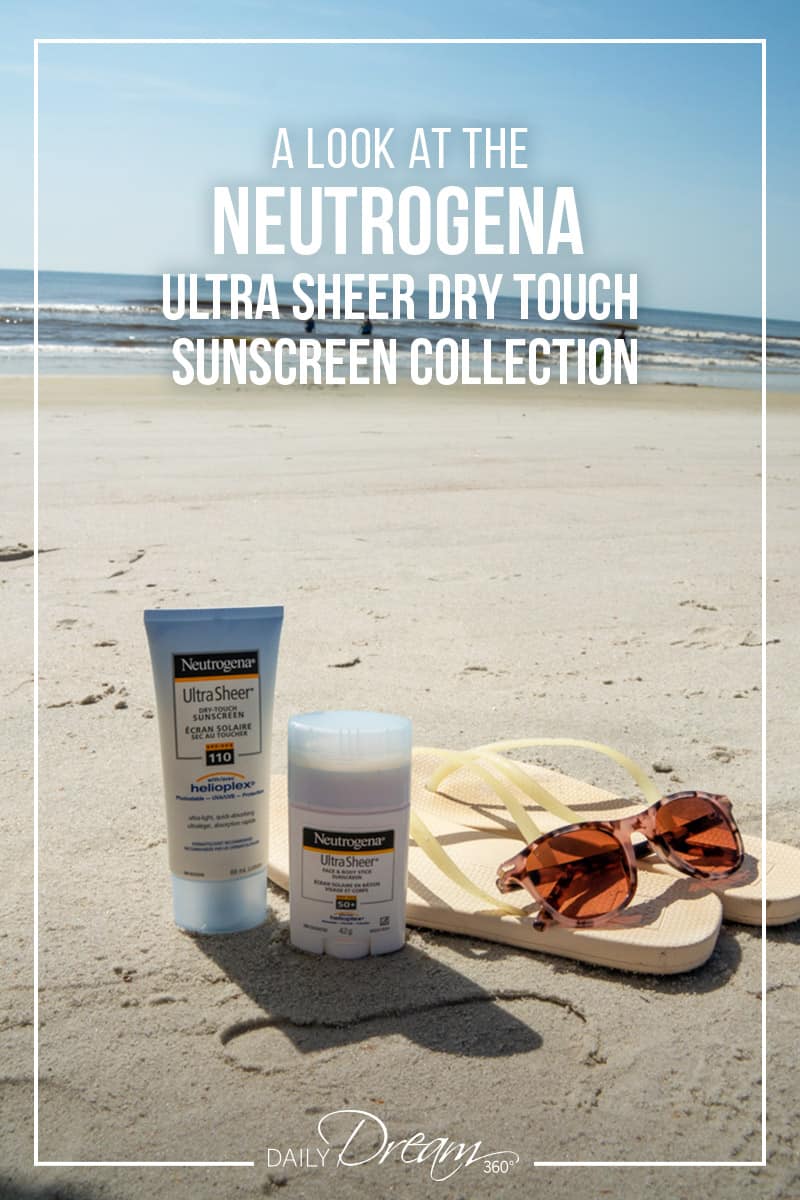 Looking for more sunscreen reviews? Check out these posts:
Disclosure: I purchased the Sun Stick and received one bottle of Neutrogena Ultra Sheer Sunscreen Cream for review. All opinions in this post are my own.
XOXO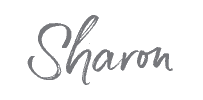 Neutrogena
Sunscreen