This article may contain affiliate links. Clicking on or purchasing products we recommend through a link may earn a small commission. Read our disclosure and privacy policy page for details. *COVID-19 TRAVEL ALERT – Travel recommendations offered on this site are not to encourage you to travel against travel advisories.
I am not ashamed that I love easy to make recipes. If that means pulling out a bag of frozen vegetables, so be it. Today I wanted to share a different spin on mashed Cauliflower with Artichokes.
Dream it.
If you're planning a trip that involves a pool, lake, or beach of any kind and you don't want to buy a special waterproof camera or action camera, then a waterproof pouch for your phone could just be the solution you are looking for. Most of us have replaced our cameras and choose to travel with our phones and while there are some water-resistant models out there, protecting your phone with a waterproof pouch could save you a costly repair or replacement.
This mashed cauliflower from frozen vegetables is a super simple recipe, and you can modify it for any diet. It is all about the ingredients you put into it. Cauliflower mash is not new, but have you tried to mix in frozen artichokes? The result is a delicious variation on mashed cauliflower.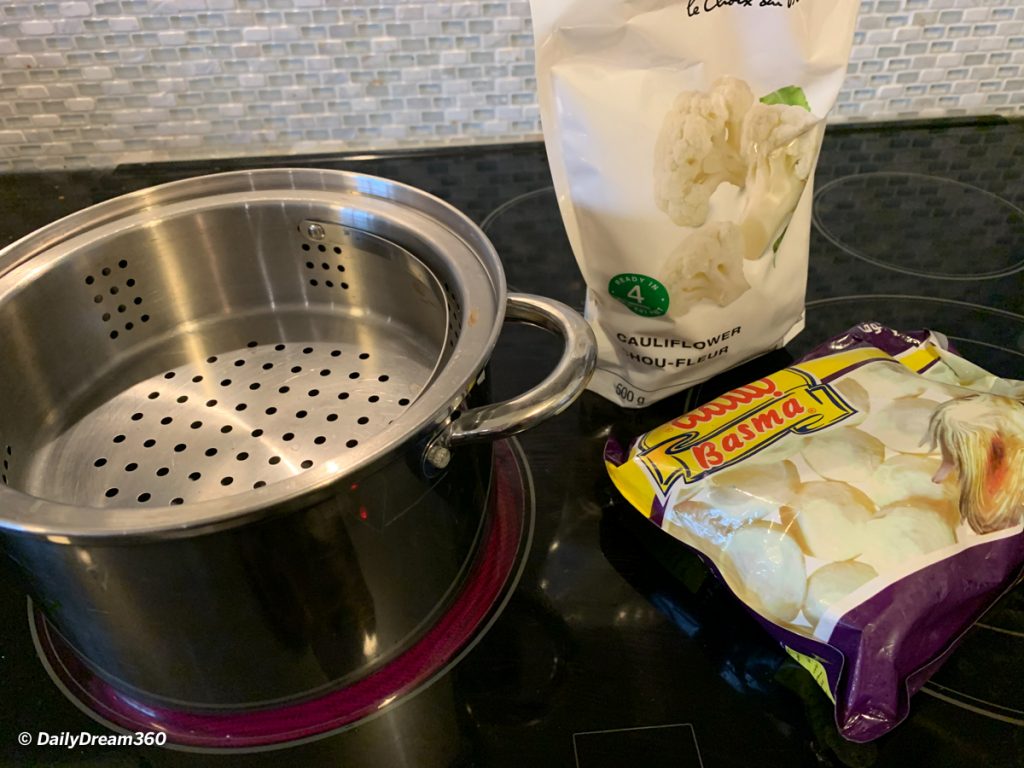 Plan it.
Mashed Cauliflower Is Easy to Make
I have made mashed cauliflower recipe both from frozen Cauliflower florets or rice. I prefer the florets as I can put them into a steamer pot and then easily mash them with a hand blender.
What You Will Need to Make Mashed Cauliflower
You can make this recipe without the frozen artichokes and add other flavours. I was fortunate to find these frozen artichokes at my local grocery store.
You can boil frozen florets and frozen artichoke hearts or put them in a steamer. I love using a stovetop steamer pot. Once the veggies have completed cooking, transfer them into a large mixing bowl, add seasonings, and blend them with a hand masher or hand blender.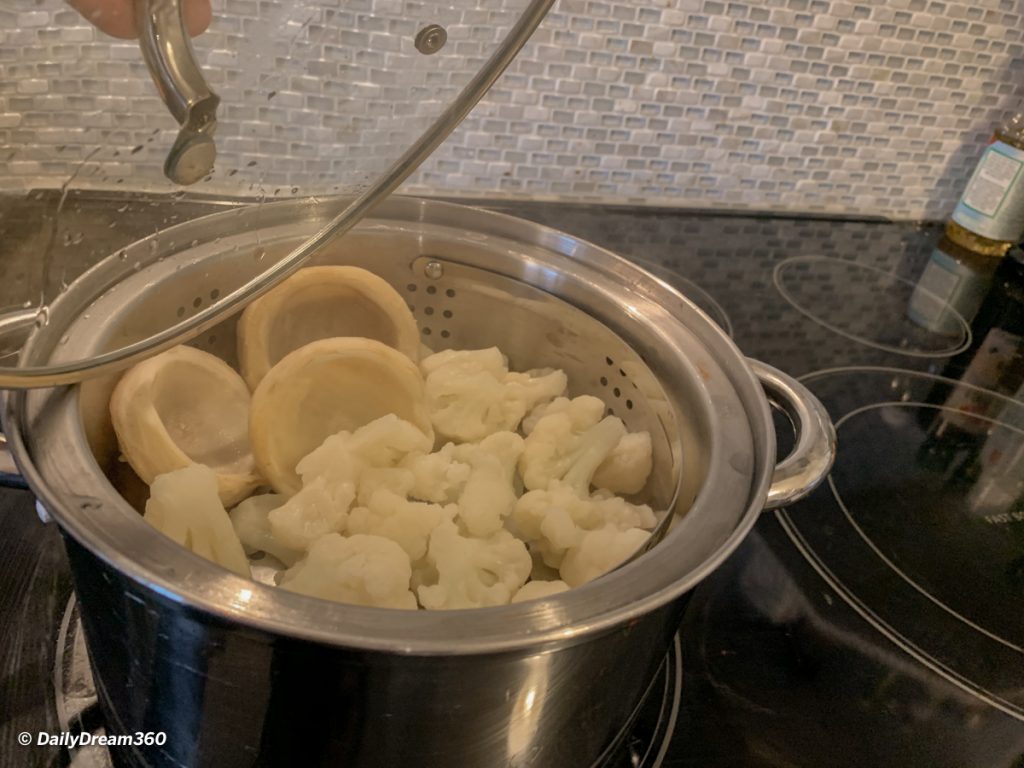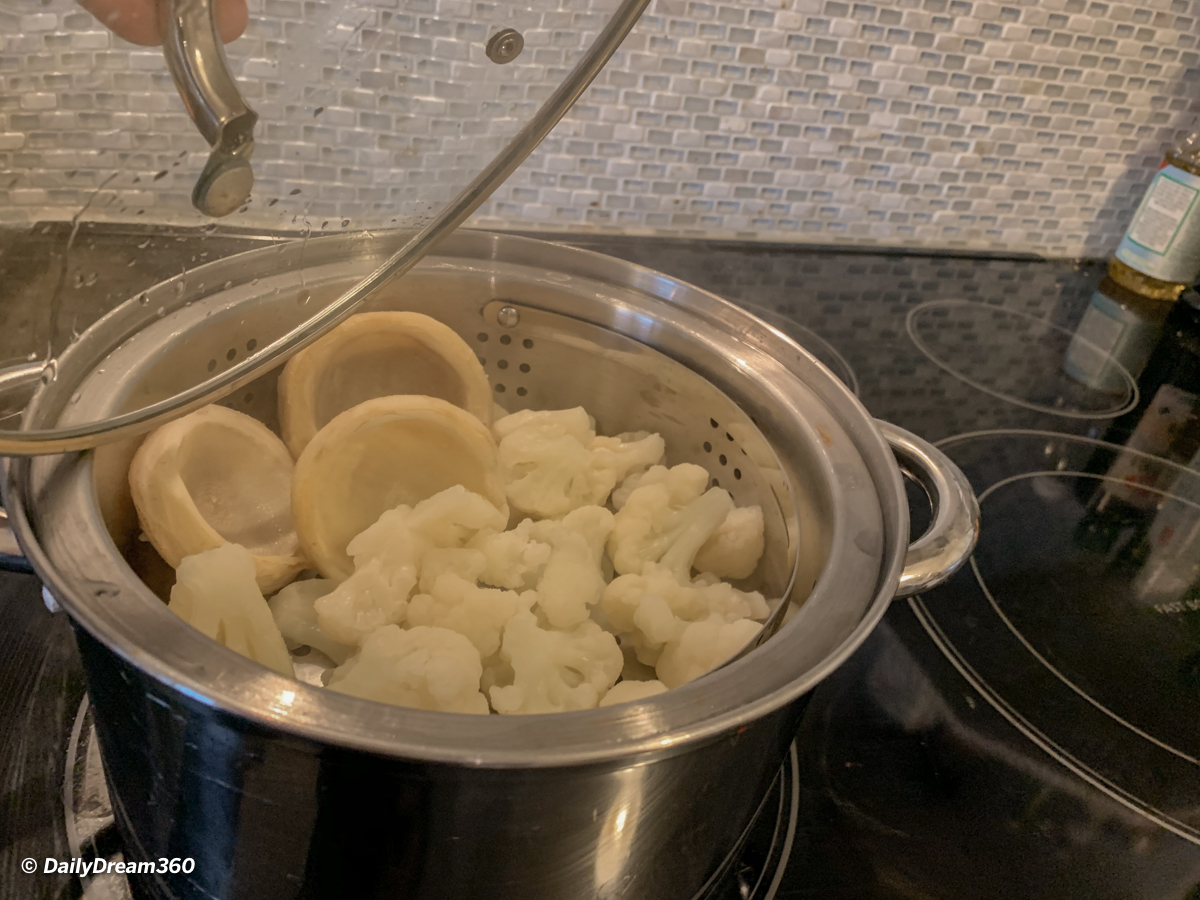 Other Variations of Cauliflower Mashed Potatoes
You can easily modify the recipe using your favourite seasonings. Want a cheesy mash? Just add cheese. The great thing about his dish is how easy it is to whip up.
Roasted Cauliflower Mash: roast the cauliflower vs steaming it. 
Garlic Cauliflower Mash: add garlic or garlic powder for seasoning.
Creamy Herb and Garlic Mash: add herb and garlic flavoured cream cheese when blending.
Cheesy Cauliflower Mash: add grated cheese to the mix.
Live it.
Looking for a compliment to your mashed Cauliflower side dish? Check out this Everything but the bagel seasoned chicken tender recipe.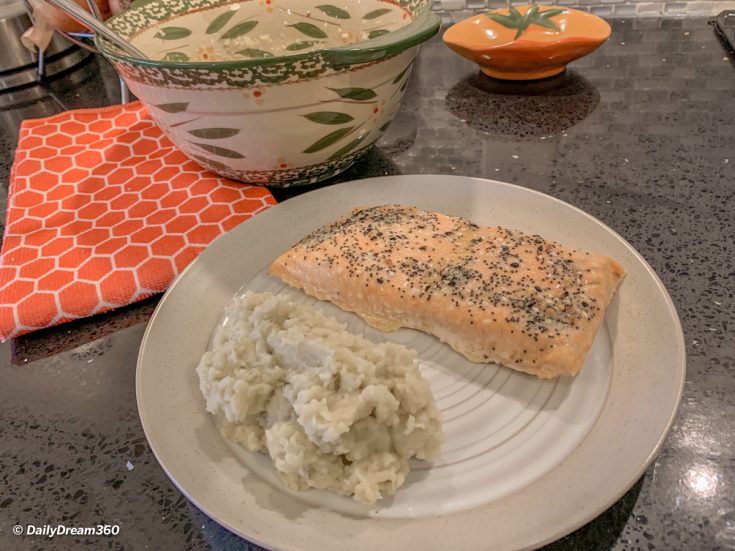 Yield:

4-6 Servings
Mashed Cauliflower with Artichokes From Frozen
Additional Time:
2 minutes
A simple mashed cauliflower recipe using cauliflower and artichokes from frozen.
Ingredients
250g Frozen Cauliflower Florets (half a bag)
250 g Frozen Artichoke Hearts (half a bag)
1-2 tbsp Butter
Seasoning (garlic powder, salt, pepper)
1-2 tbsp Garlic and Herb Cream Cheese (Optional)
Instructions
Steam cauliflower and artichokes or boil in water until soft.
Drain cooked cauliflower and artichokes into a large mixing bowl.
Add butter or cream cheese and seasoning.
With a hand blender or potato masher and blend until desired consistency. The blender or food processor will provide a smooth consistency.
Spoon onto a plate and serve hot.
Notes
This recipe can easily be modified by adding different seasoning, cream cheese or grated cheese to it.
Nutrition Information:
Yield:
4
Serving Size:
1
Amount Per Serving:
Calories:

119
Total Fat:

8g
Saturated Fat:

5g
Trans Fat:

0g
Unsaturated Fat:

3g
Cholesterol:

21mg
Sodium:

206mg
Carbohydrates:

10g
Fiber:

5g
Sugar:

2g
Protein:

3g
The information contained in this website is for general information purposes only and is not meant to substitute professional dietary advice or treatment. Please see our Nutrition Disclaimer for details.